On my first day in Cambodia, in the city of Siem Reap, we (a group of 5 photographers and our leader Karl Grobl) were transported by tuk-tuk to Angkor Tom.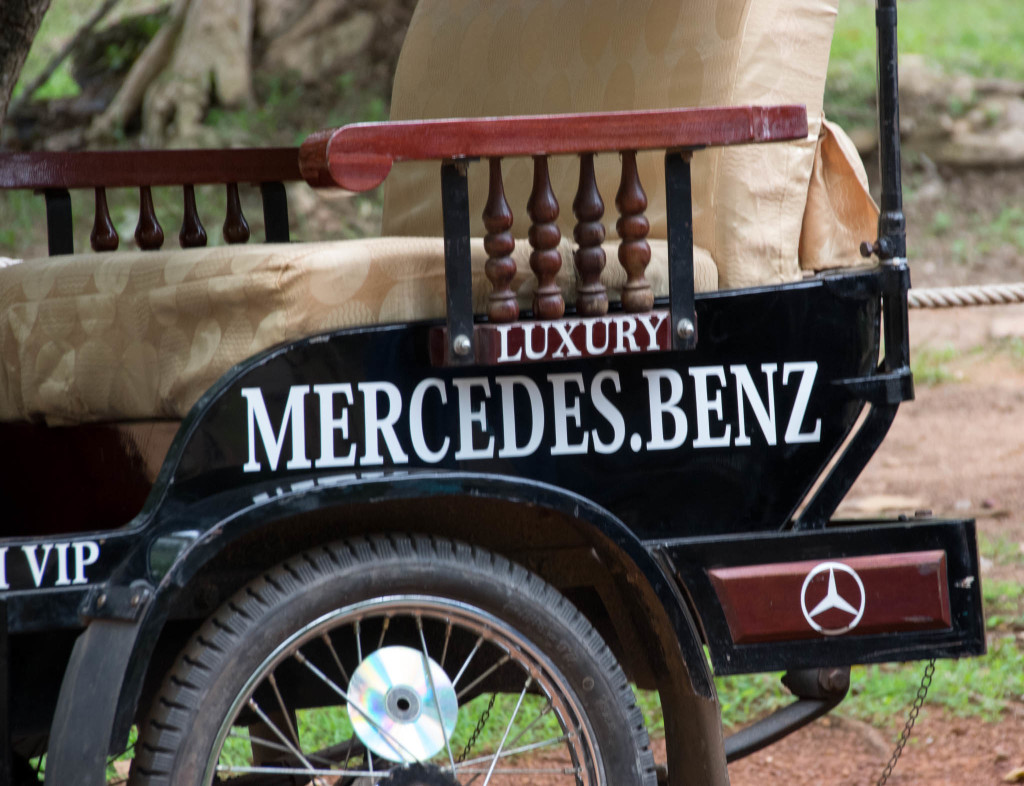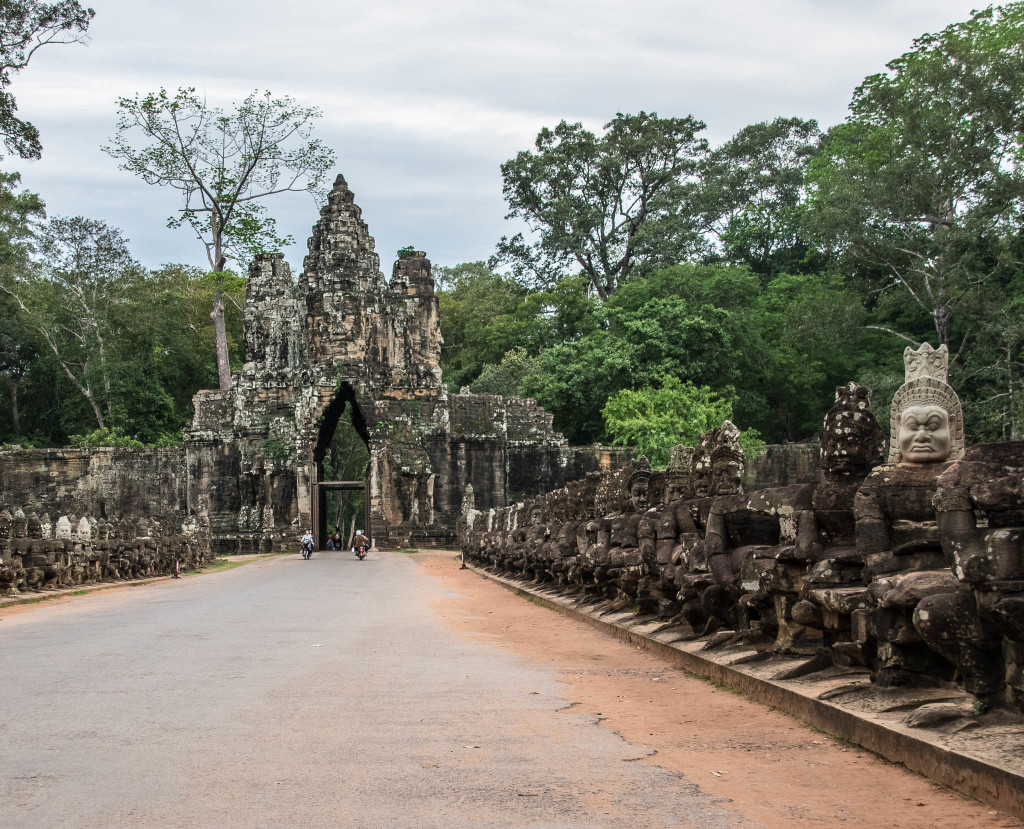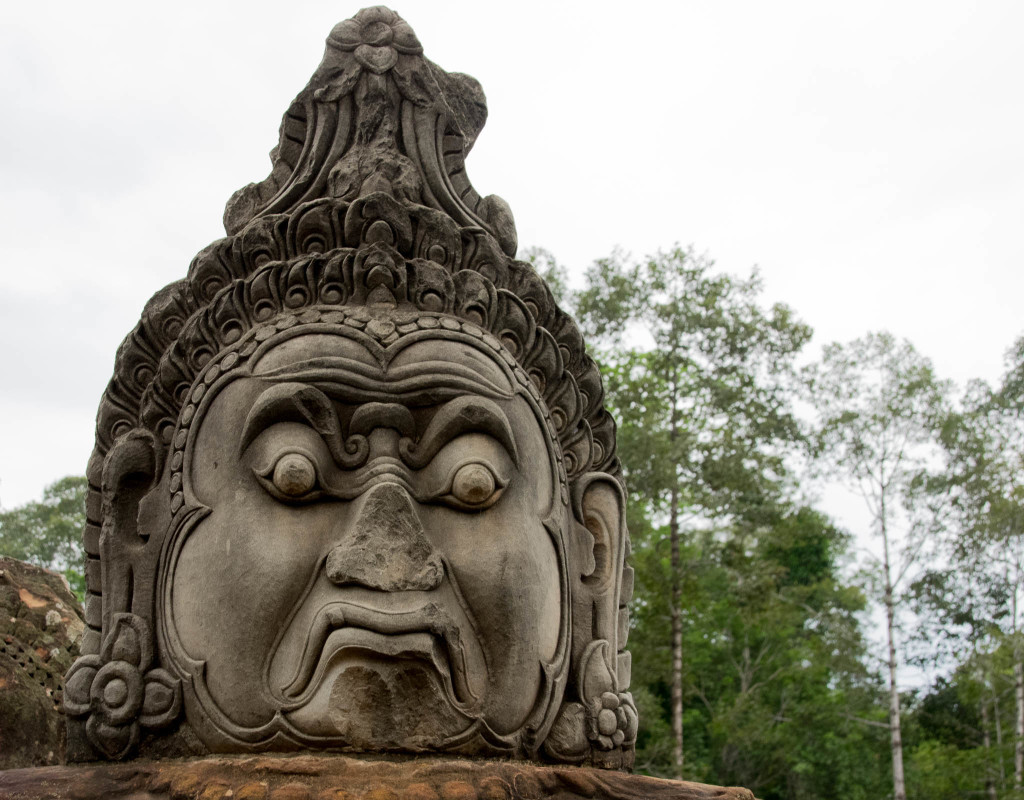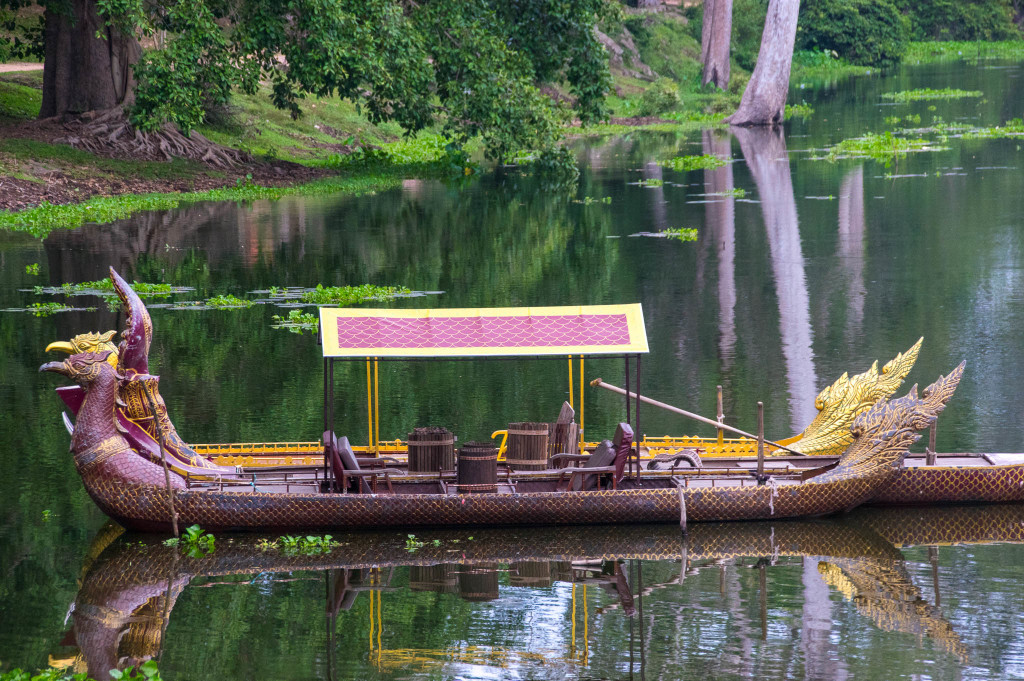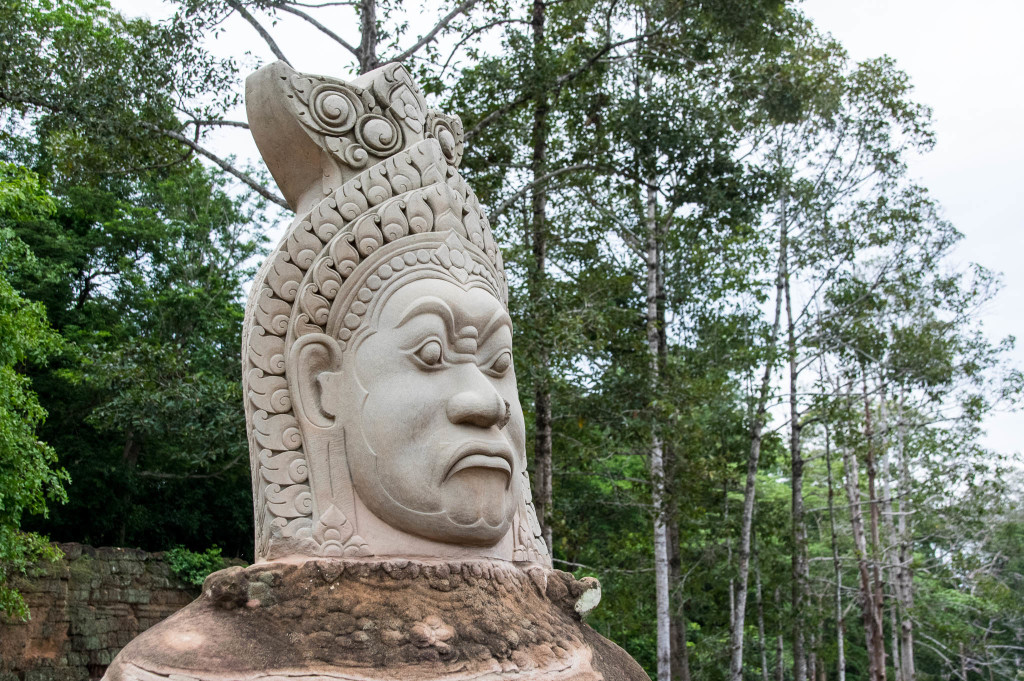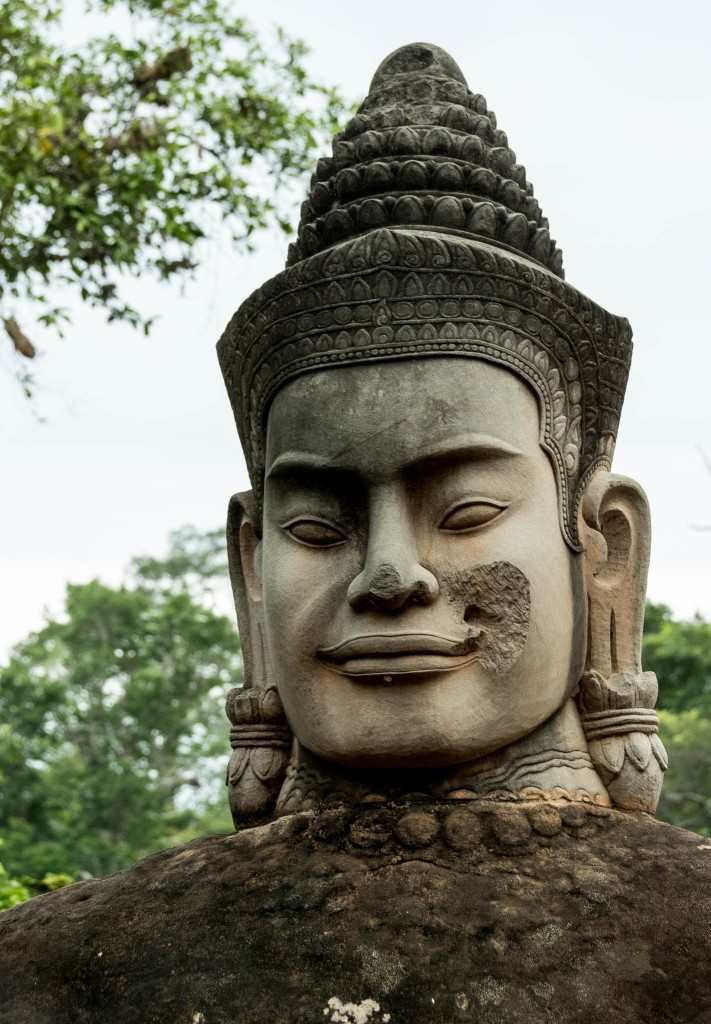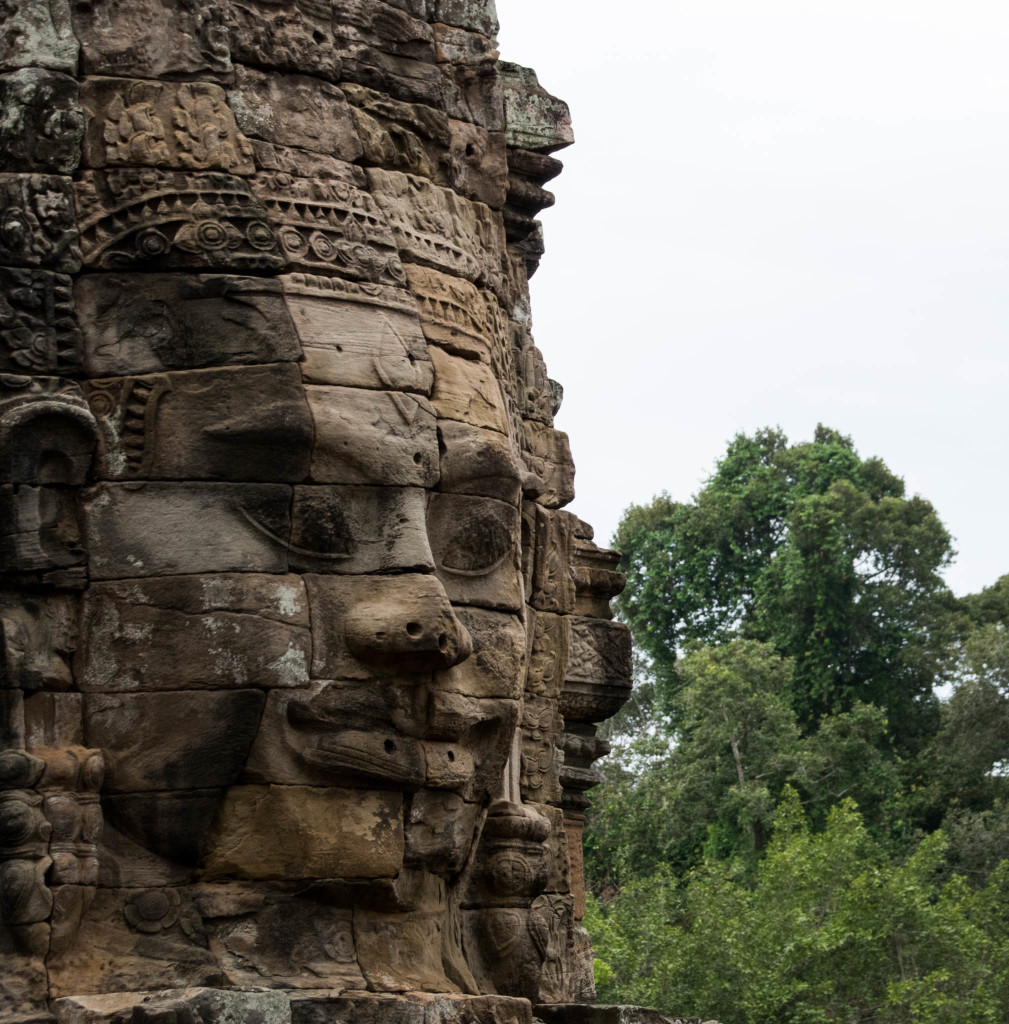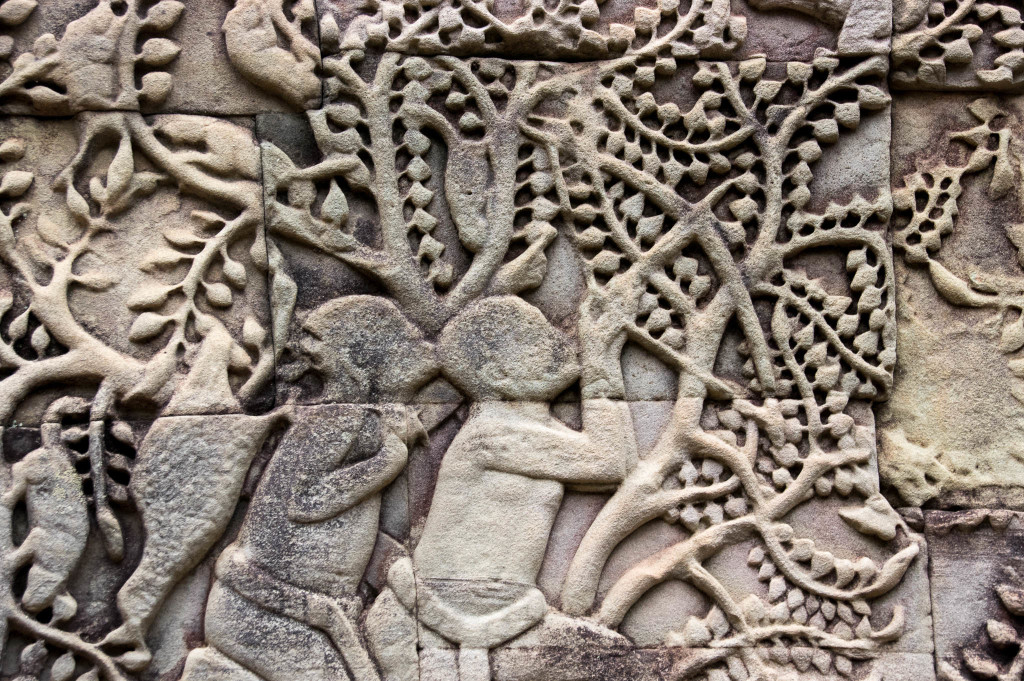 In one of the cave-like areas, we watched a widow prepare the area and perform a ceremony, which she does daily, in honor of her deceased husband. Widowed women shave their heads.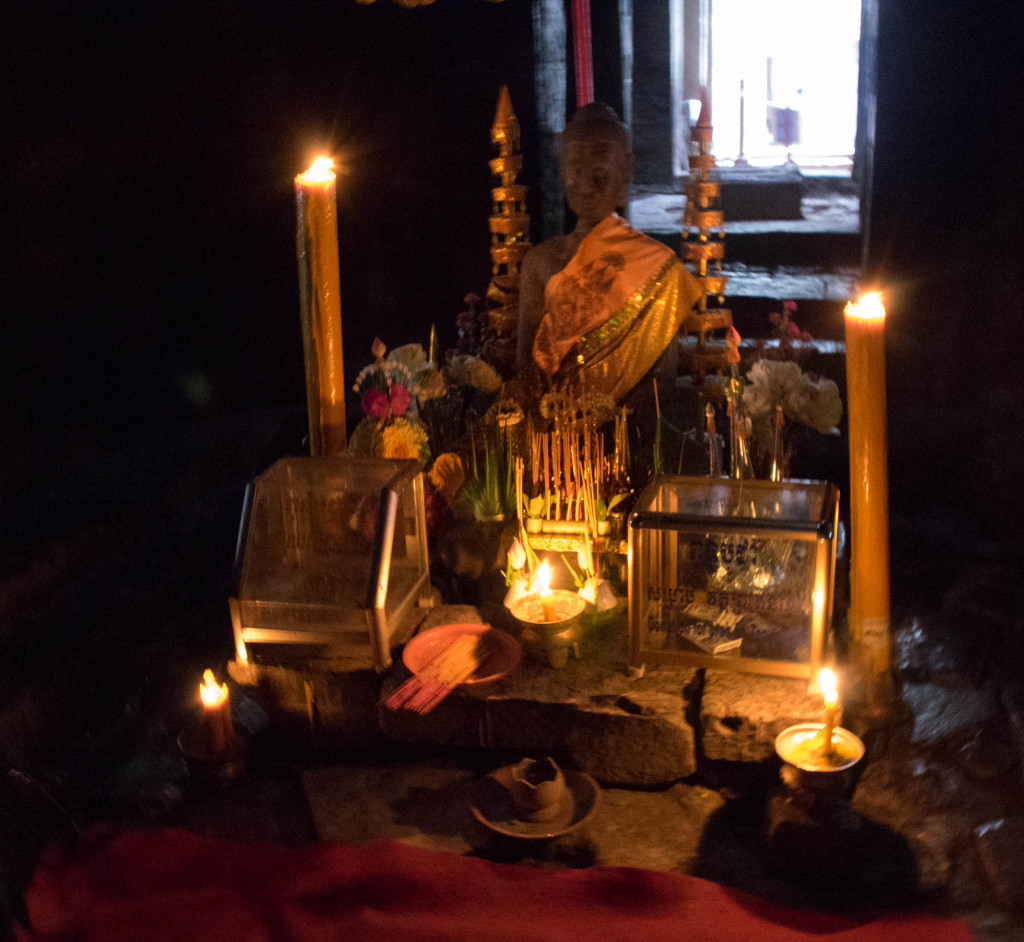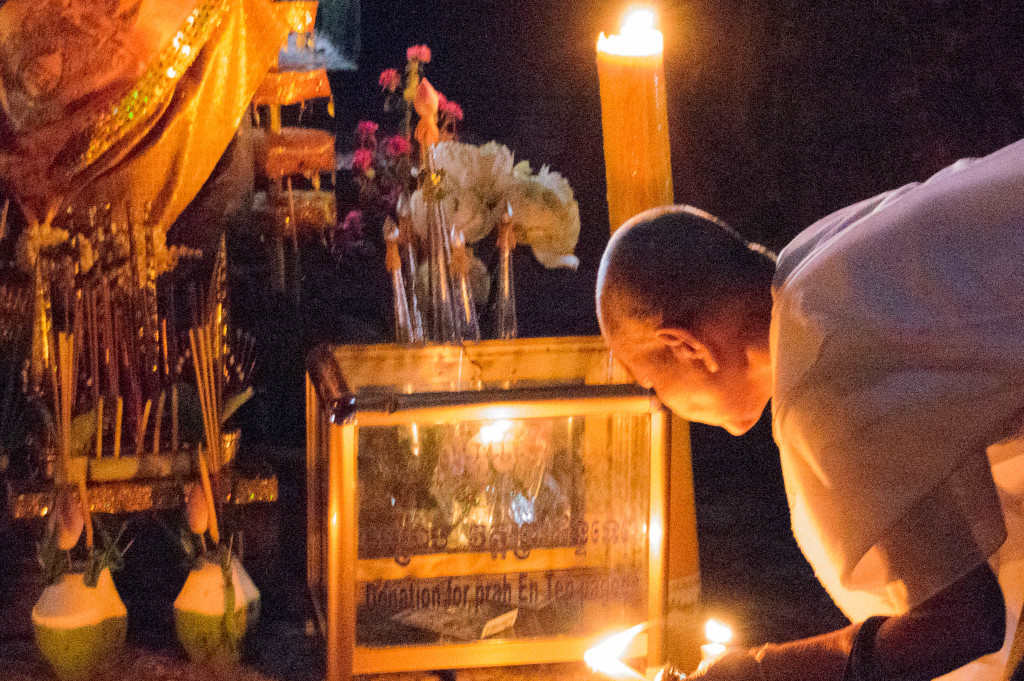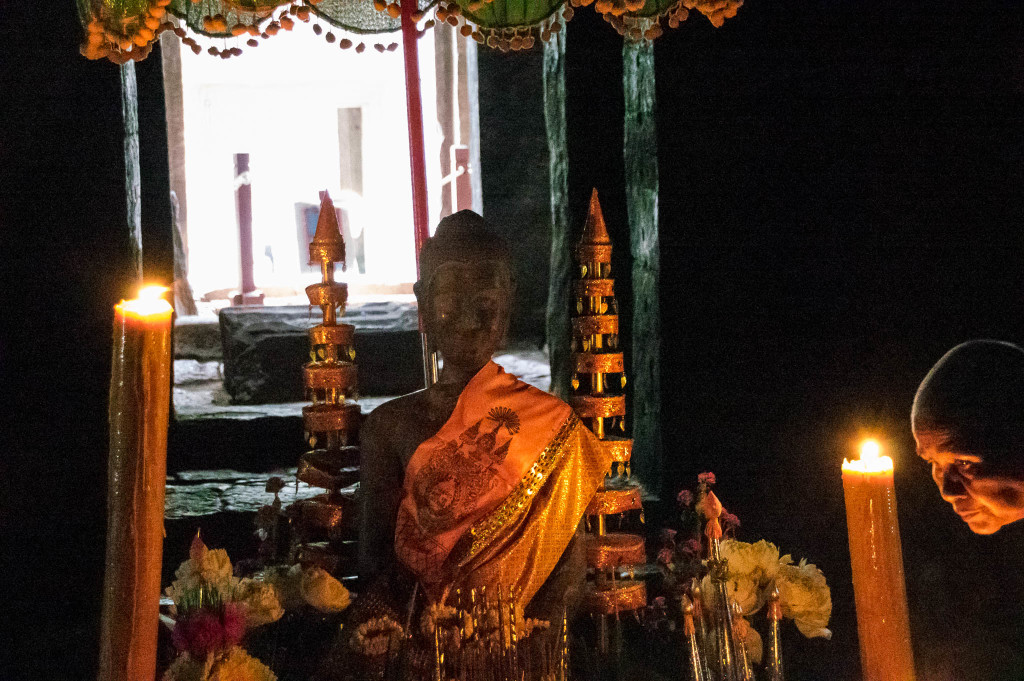 Amazing ruins, exquisite carvings, fun climbing.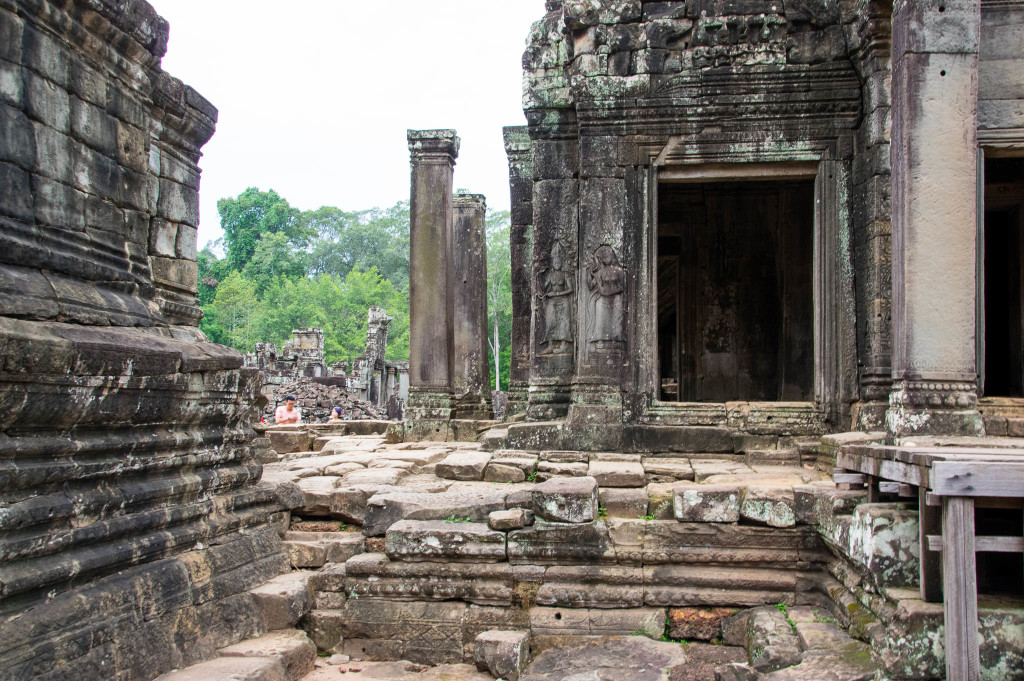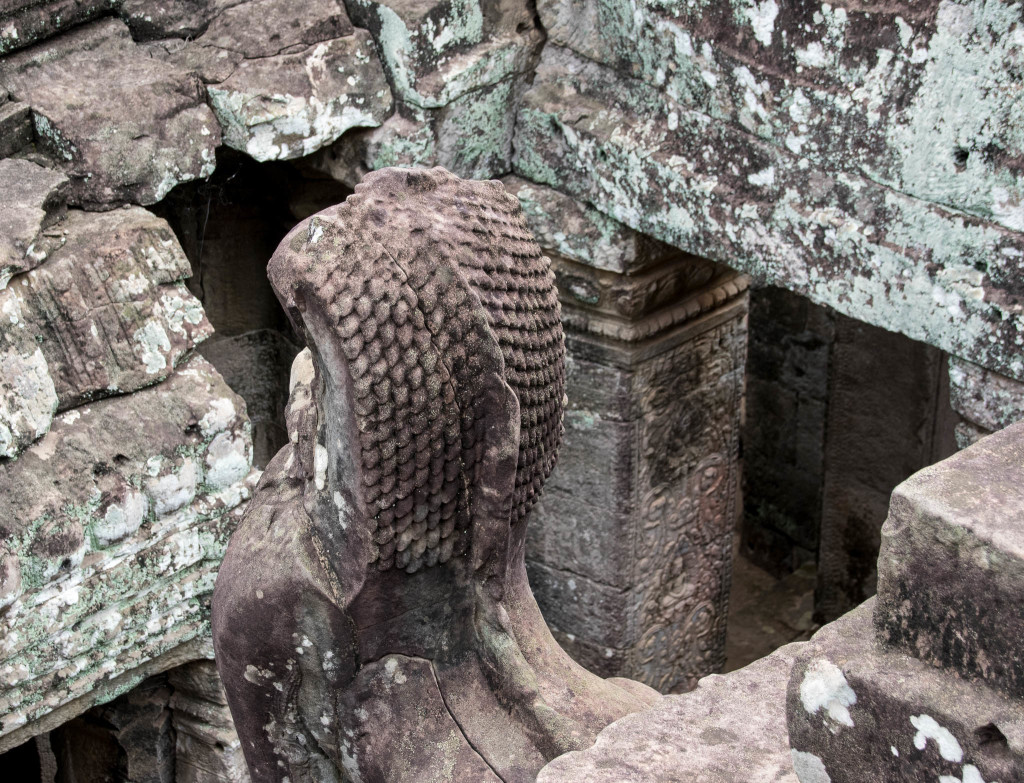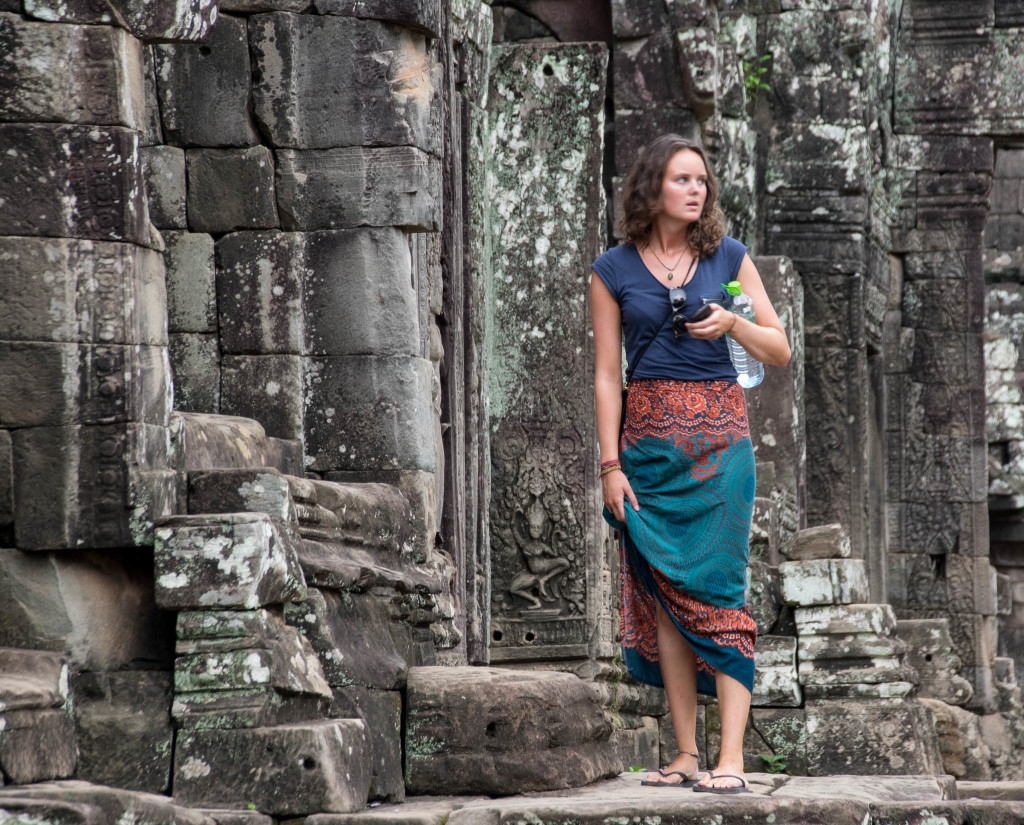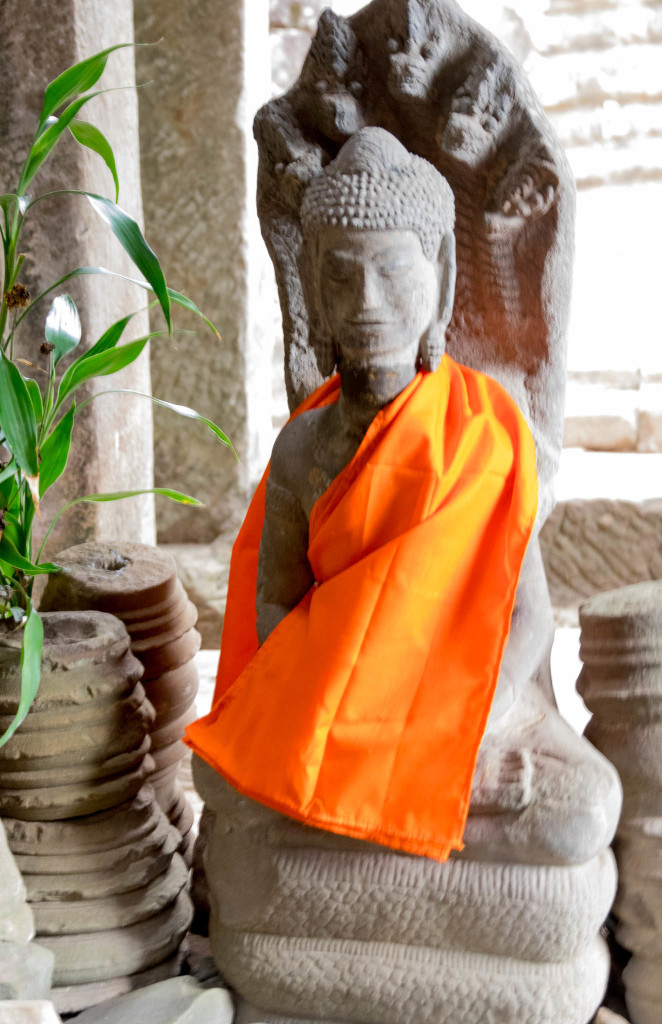 I was struck by the heavy clothes of this maintenance worker, but then found that many Cambodian women dress this way, even though the temperate was in the 90s.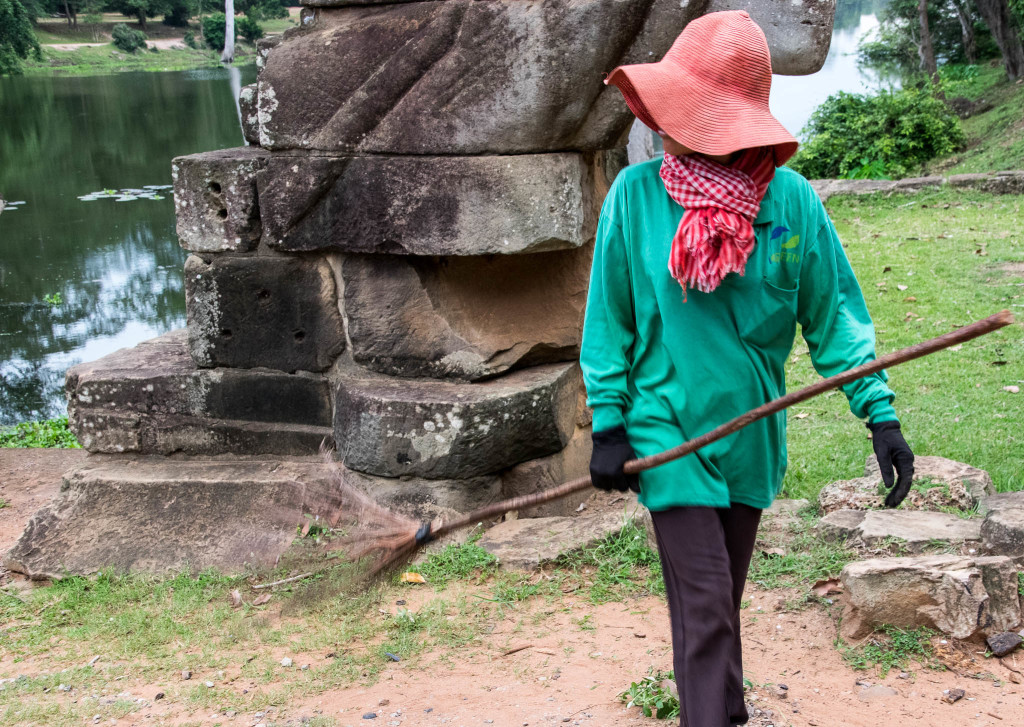 Just outside of Angkor Tom, we arrived at this ceremony performed by monks.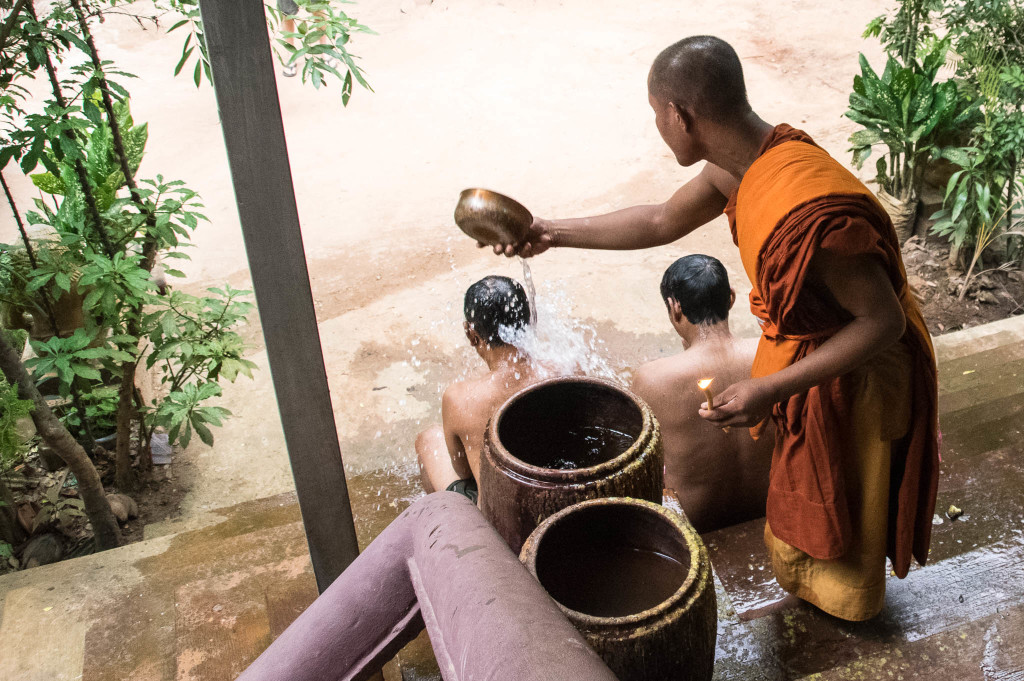 This little girl was a cute as she could be!