Manila Philippines is the world's most densely populated city in the world. This photo was taken from the roof of our hotel in the Intramuros section of the city.
Scroll down to see Santa Mesa, home to people living under an overpass.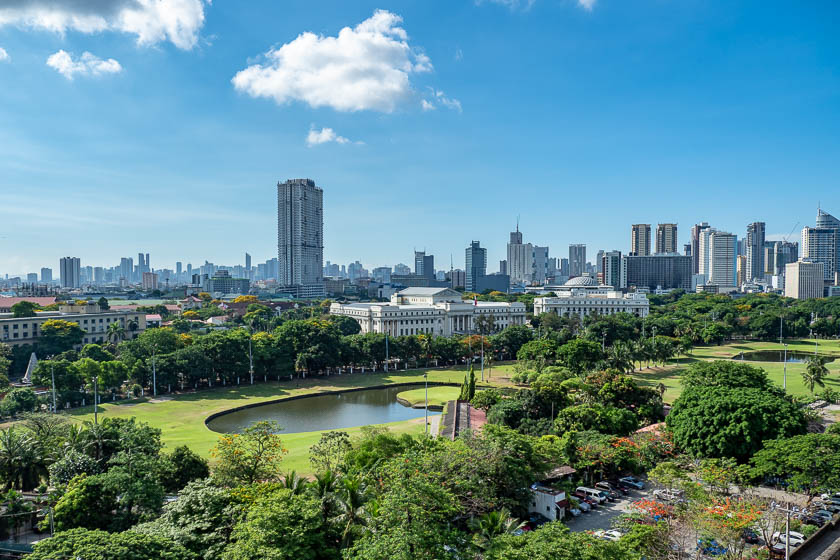 Colorful graffiti is seen throughout the city.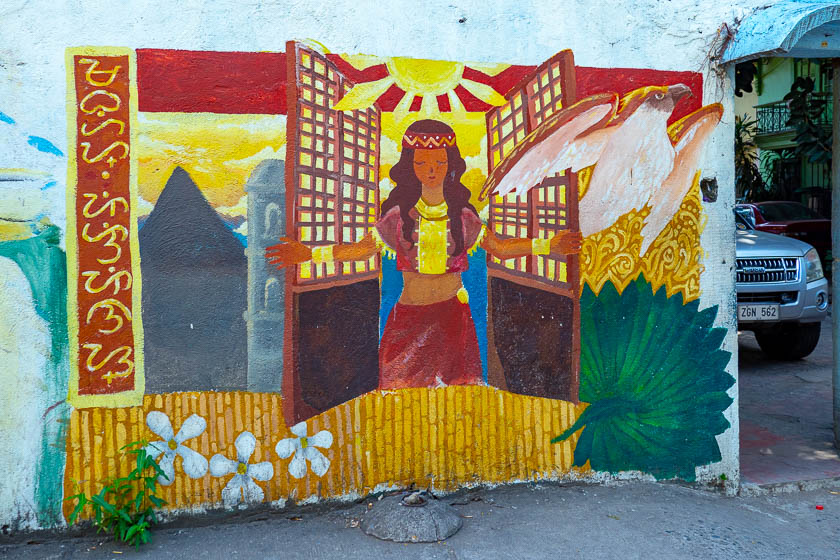 This guy posed from his fountain pool in the center of a courtyard.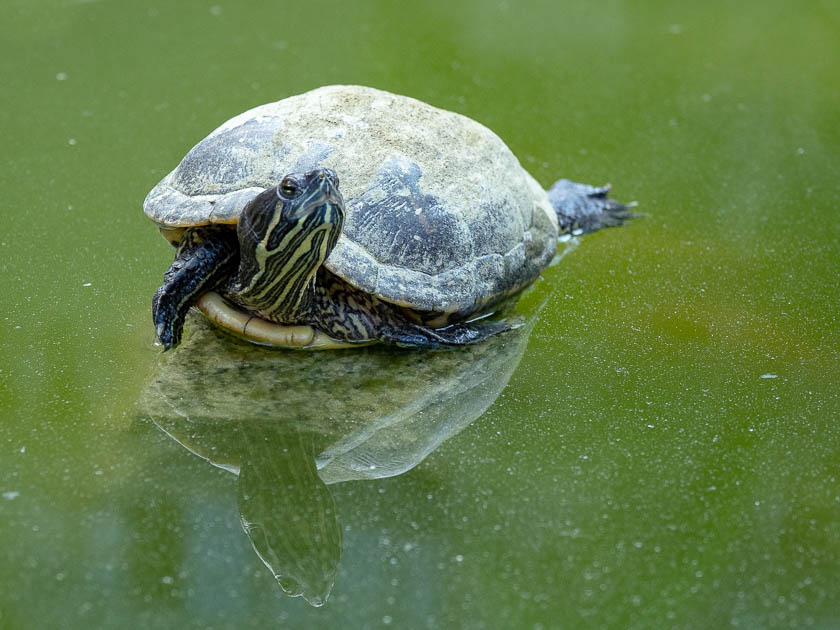 Unusual church stained glass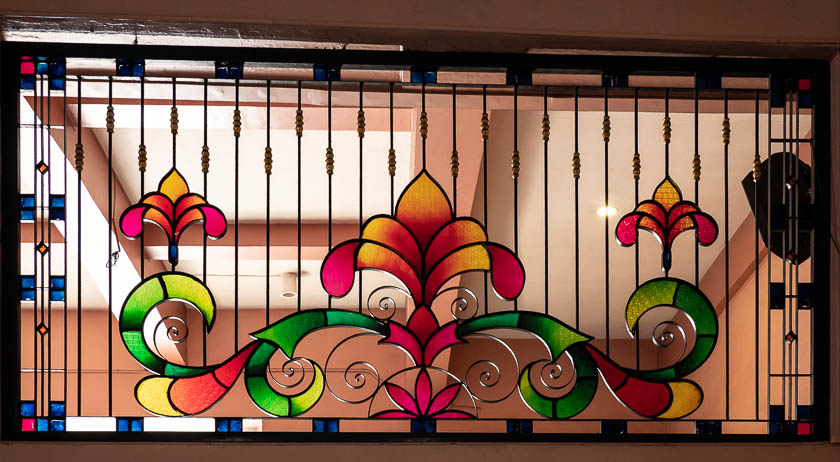 Loved watching this mom fix her daughter's hair
Unfortunately I believe this mom and child live right where we see them in this photo.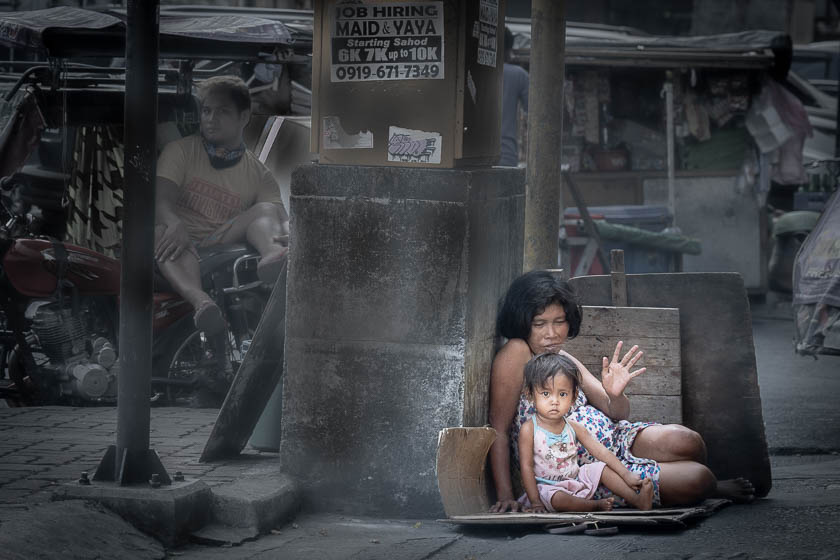 There are numerous markets in Manila, all displaying beautiful fruits.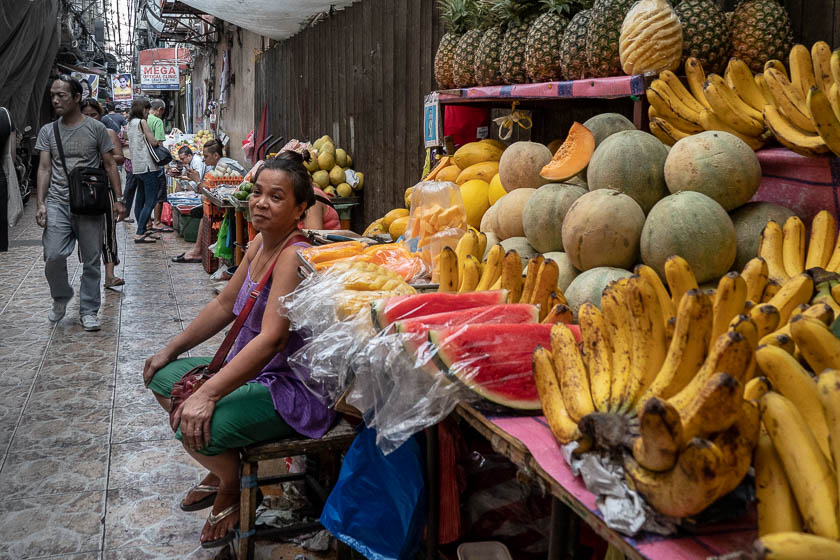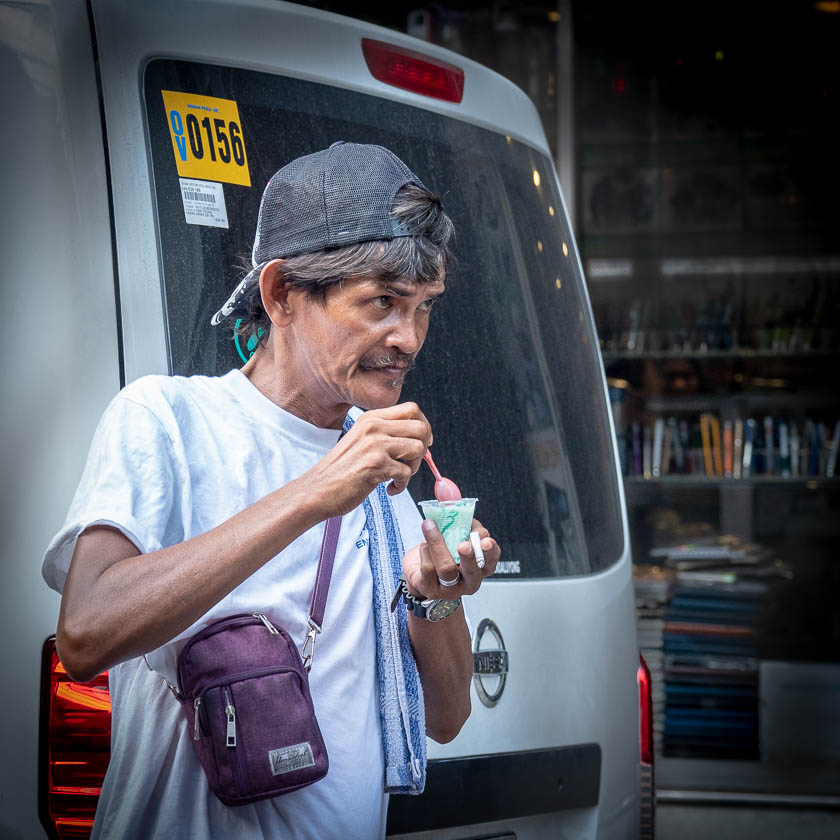 No comment!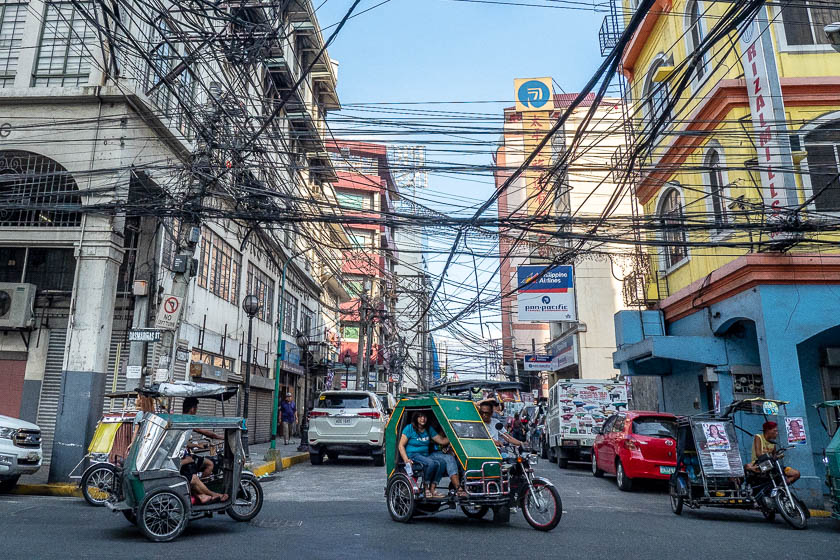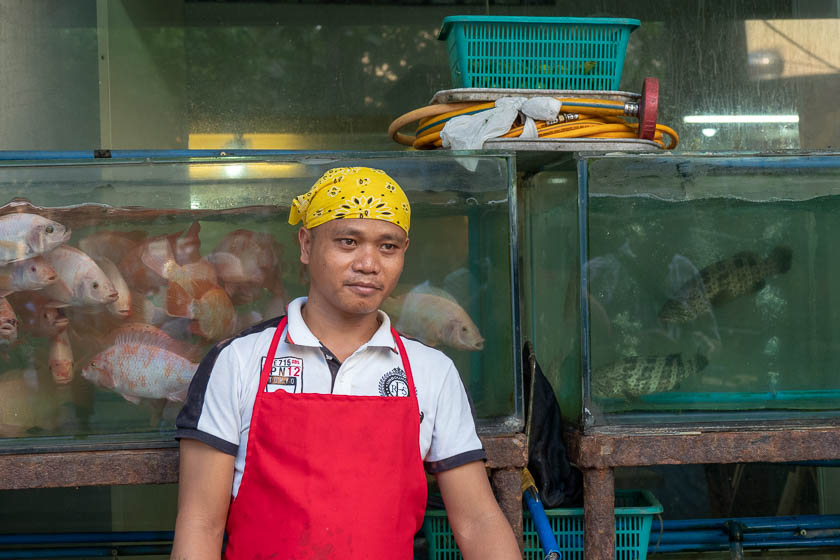 Mangoes … delicious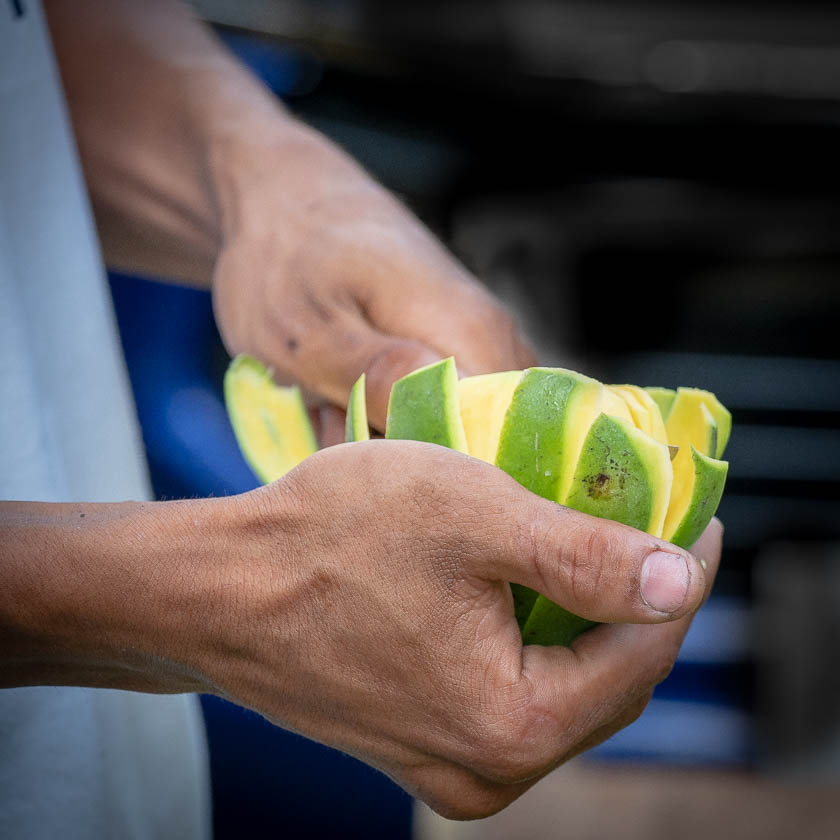 Street food is everywhere.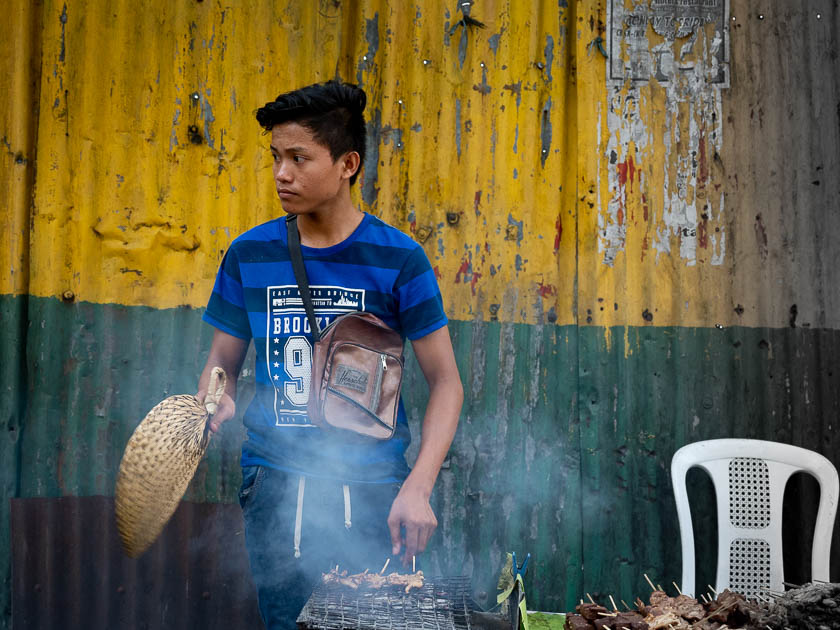 A baby bath on the streets of Manila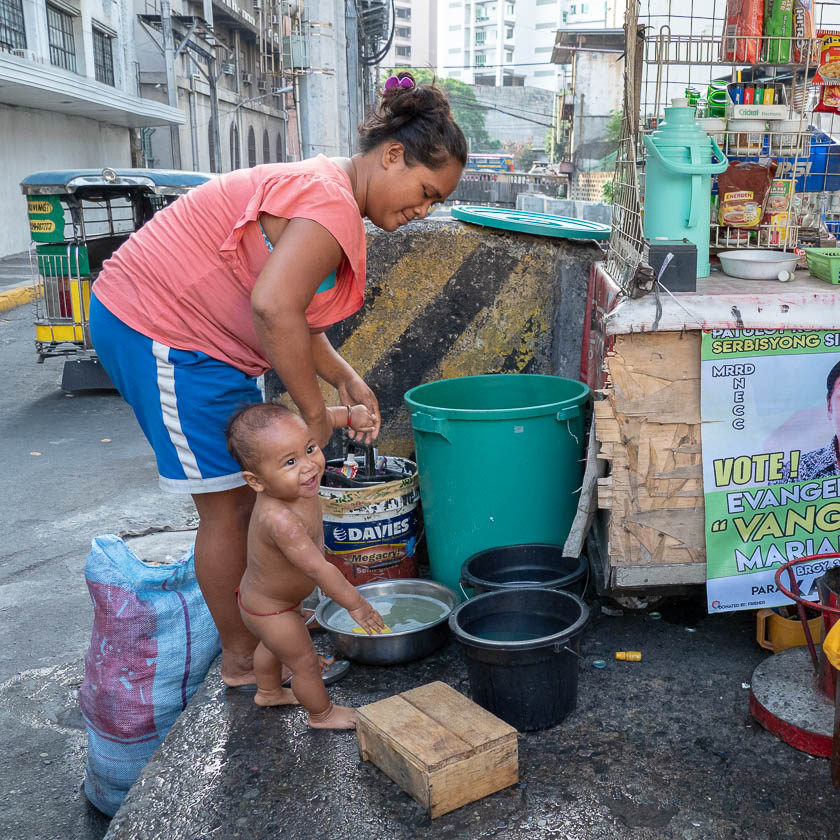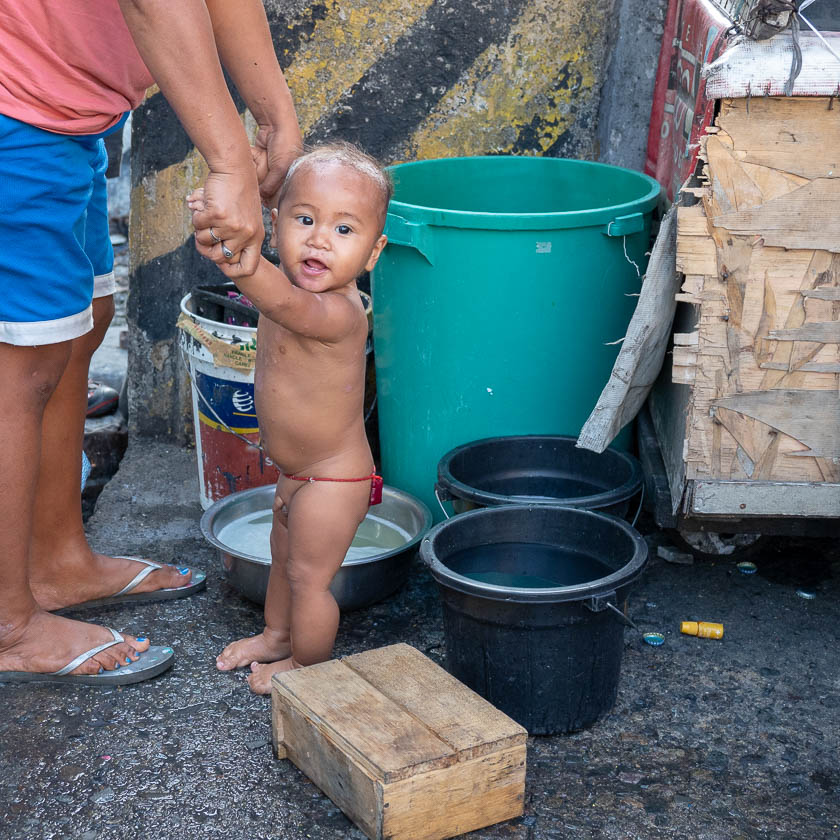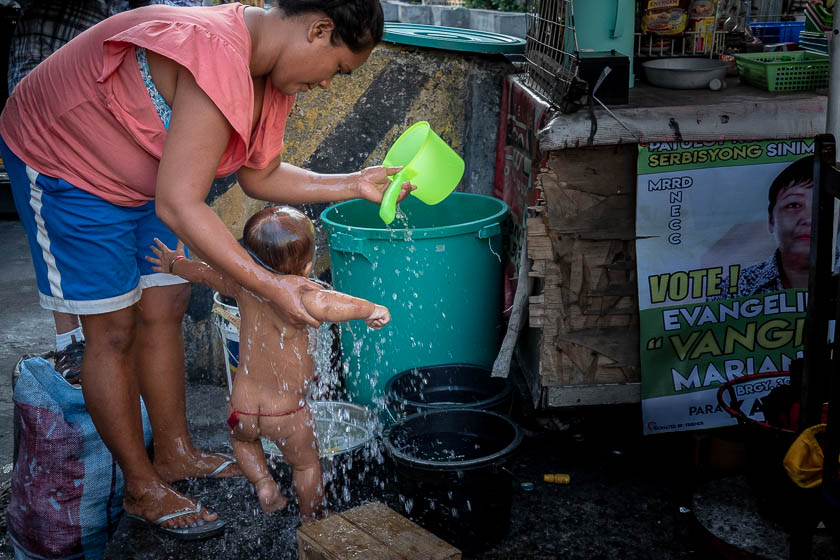 zzzzzzzzzz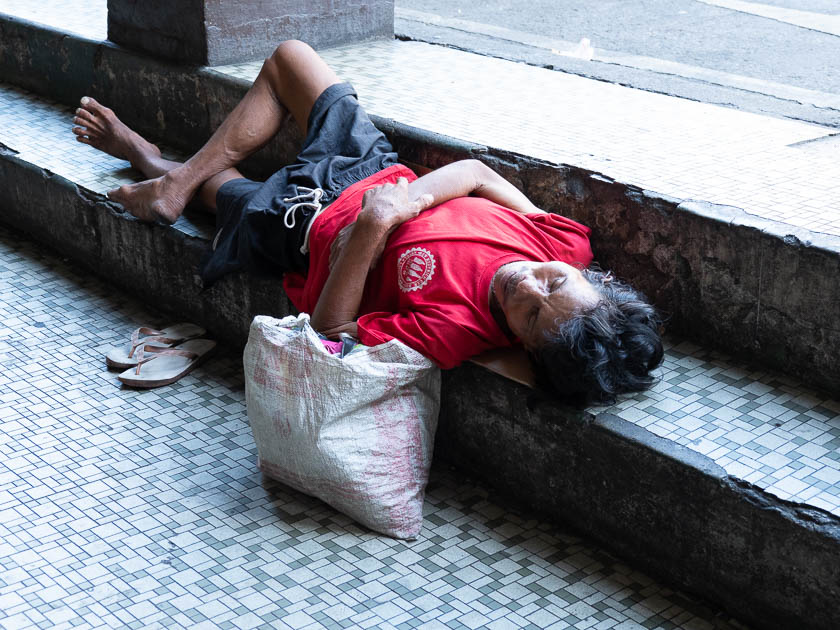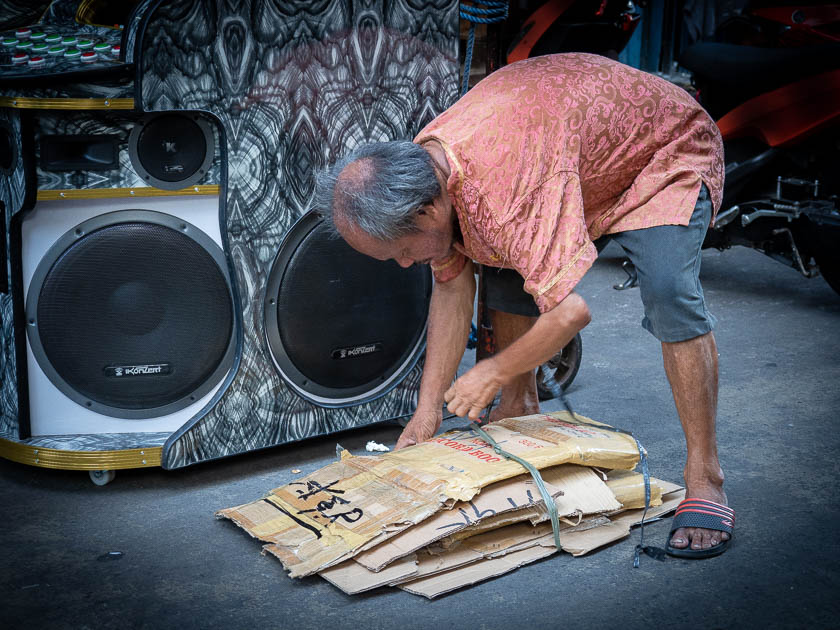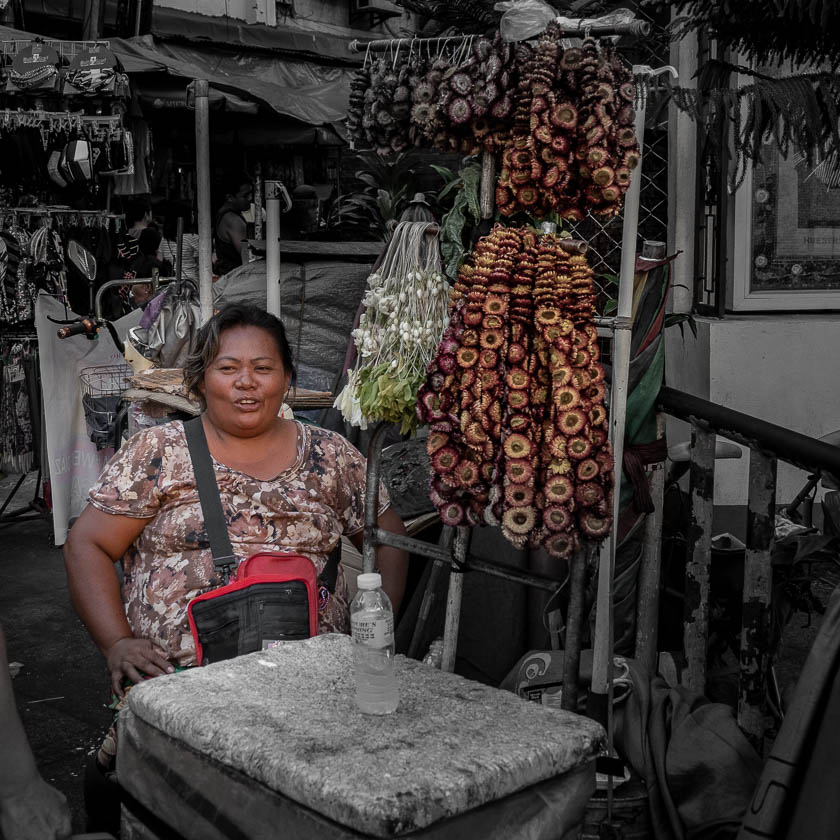 This guy kept flagging me down asking me to take his photo. I did.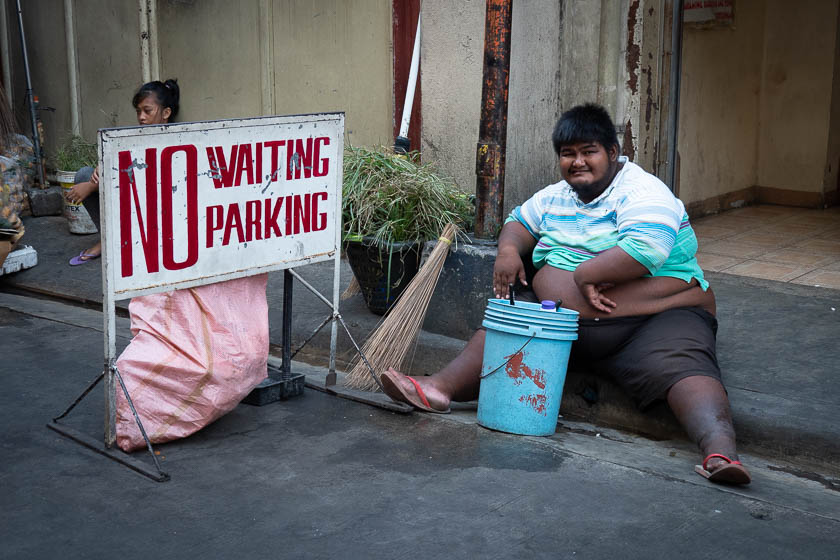 Fortuneteller and client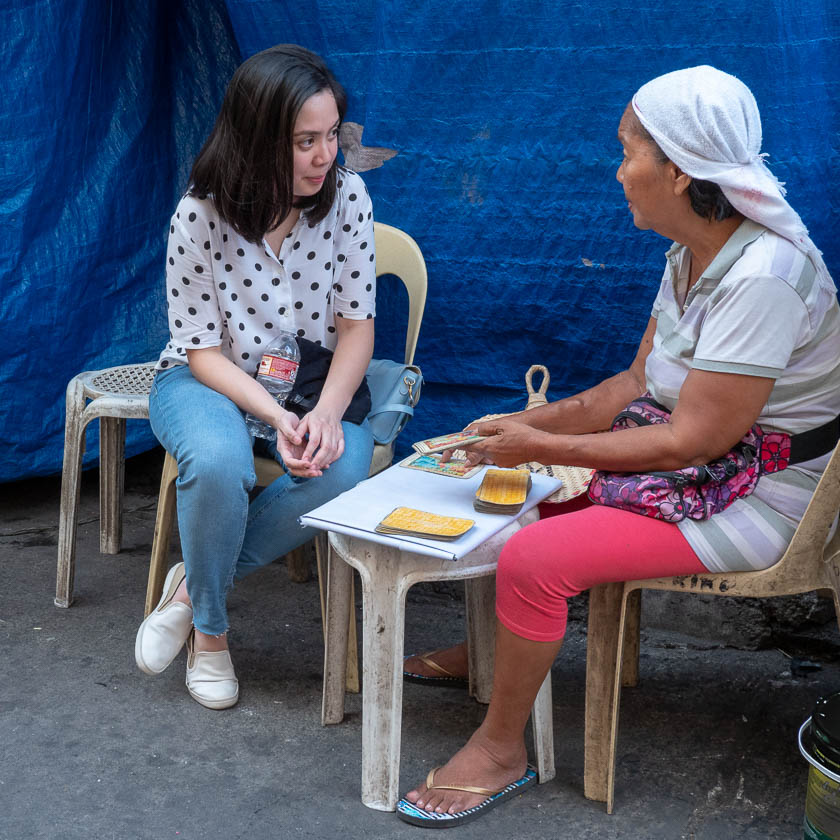 You purchase and light the color candle that corresponds to your desired outcome…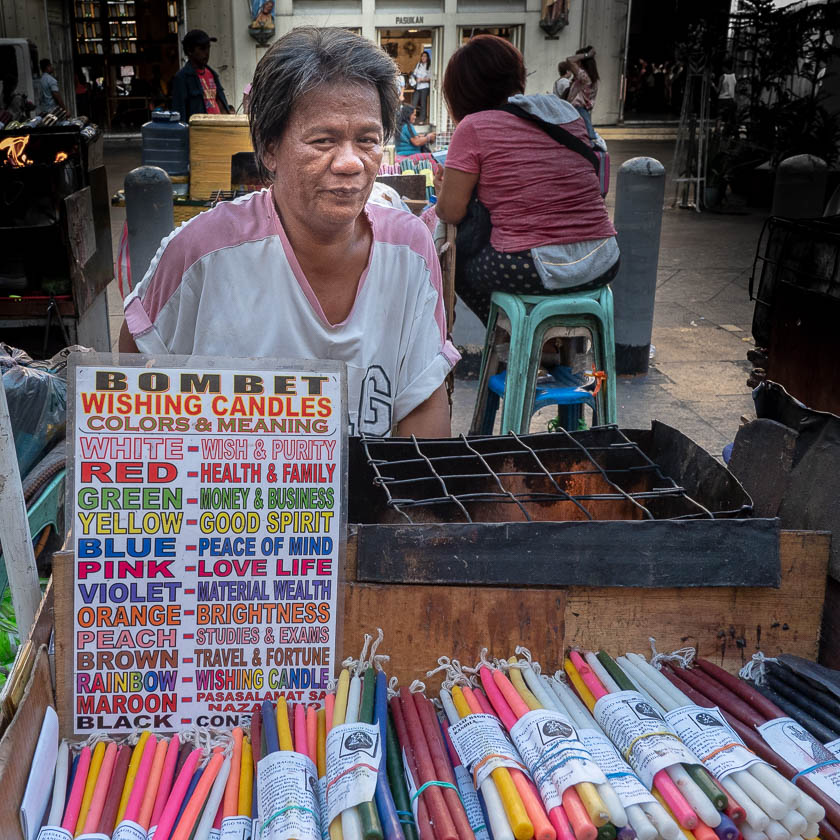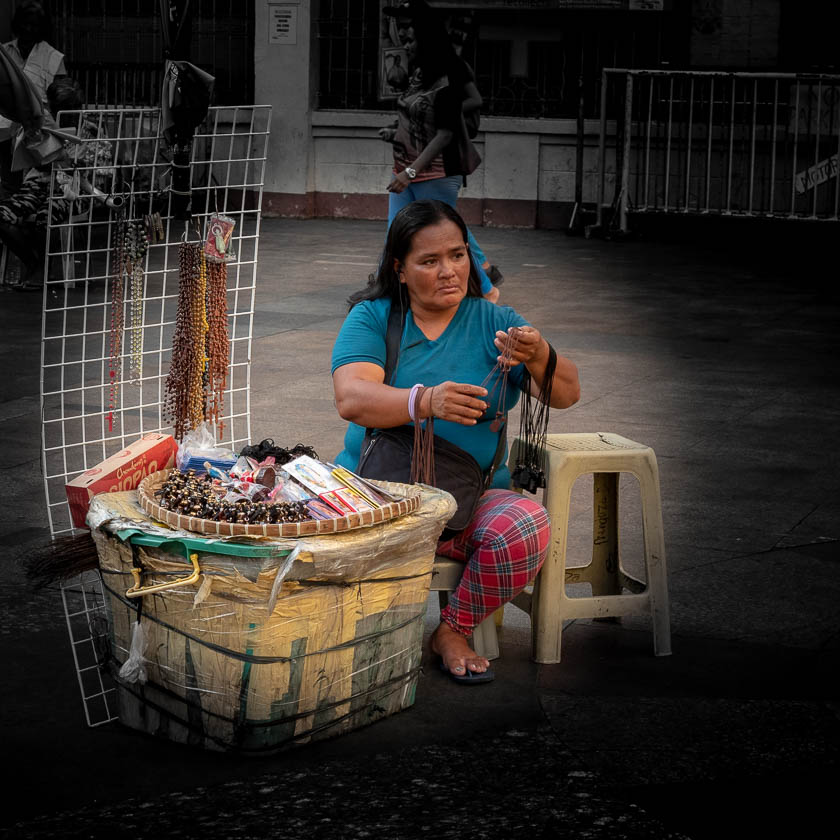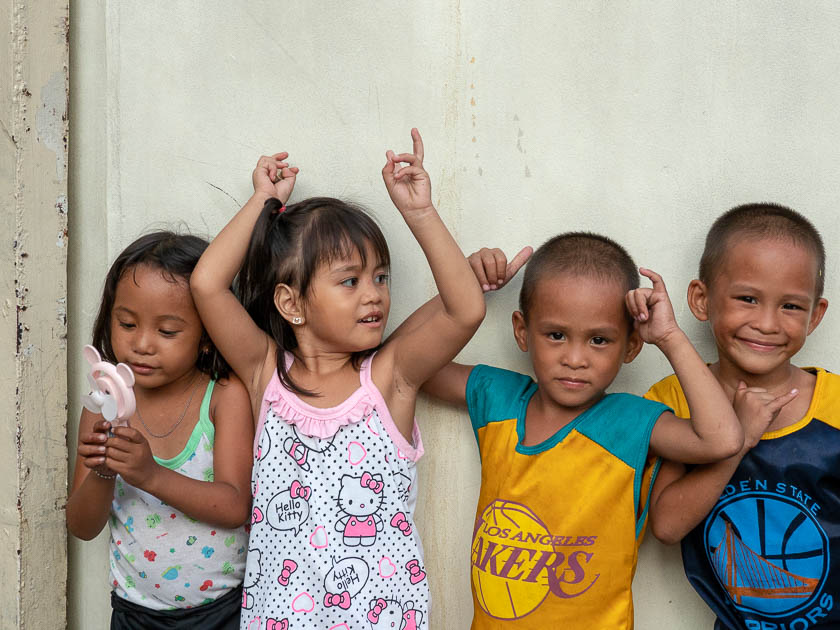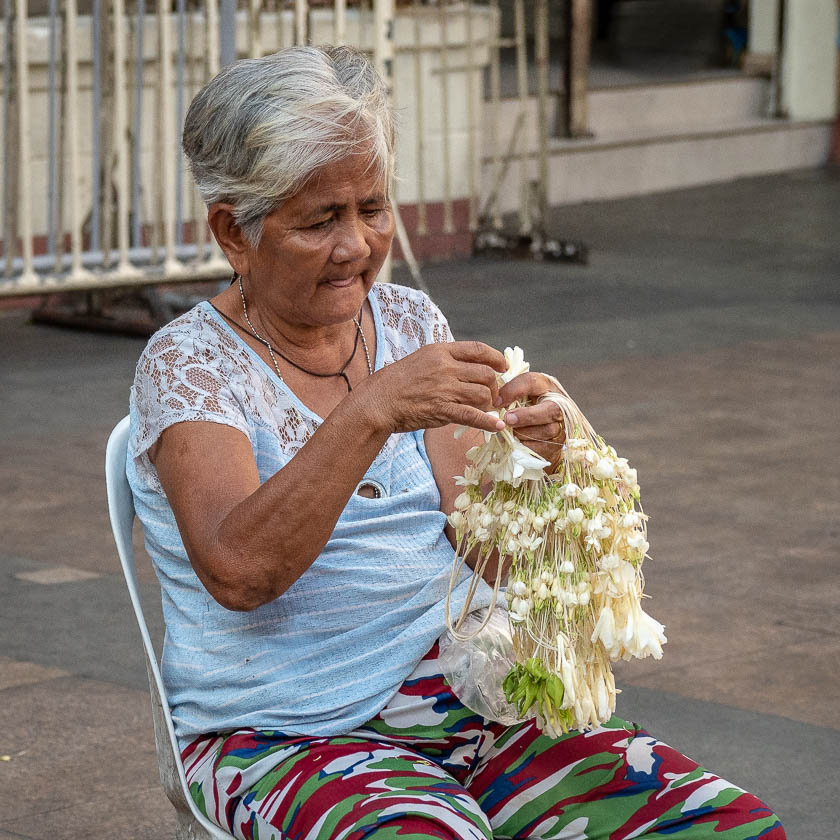 This little boy kept his coins rolled up in the waistband of his shorts. That came undone so he meticulously picked up the coins and stowed them again.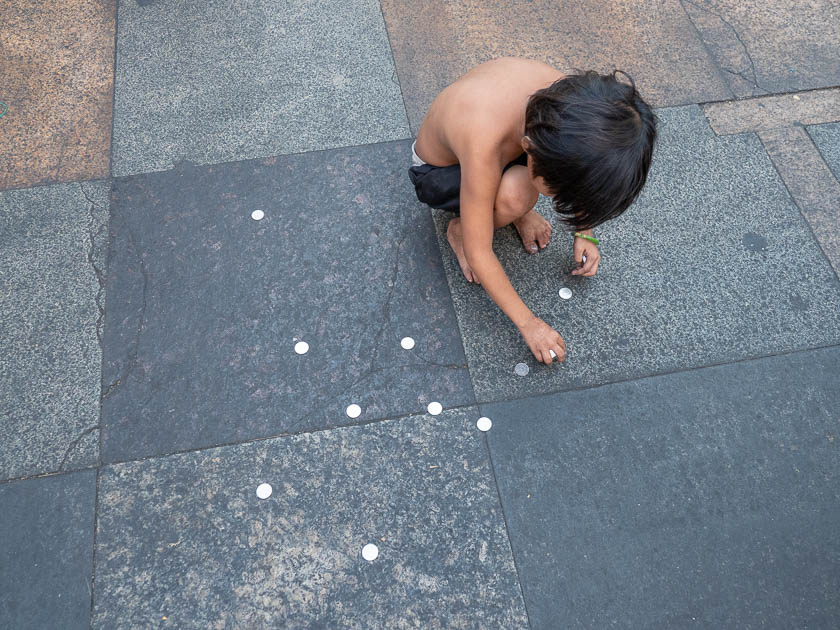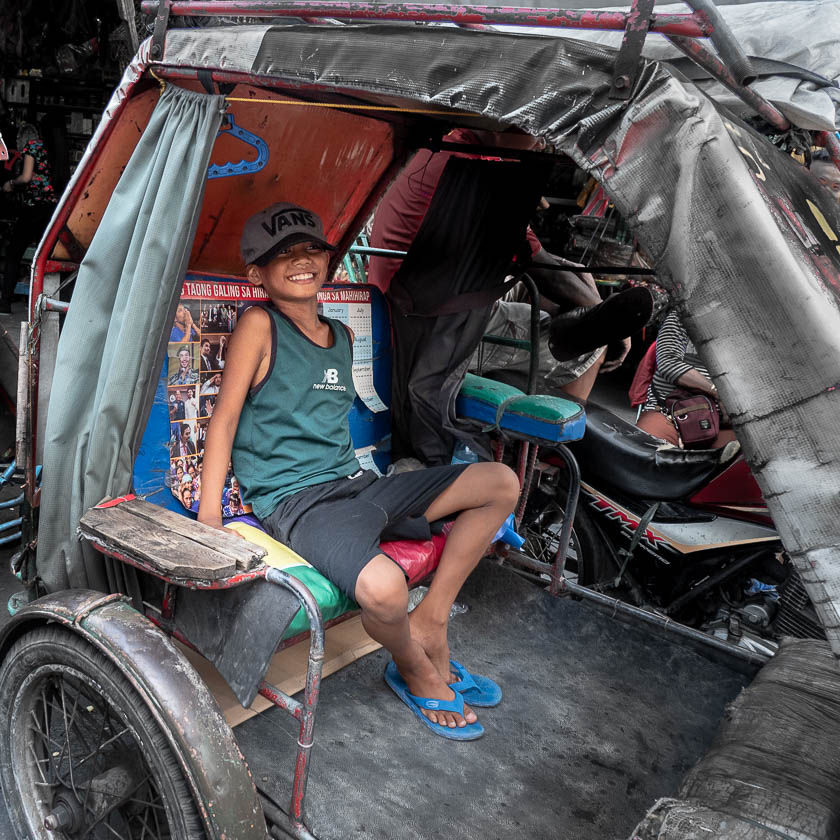 Santa Mesa
This area is under an overpass. A whole community of people live here and even seem happy.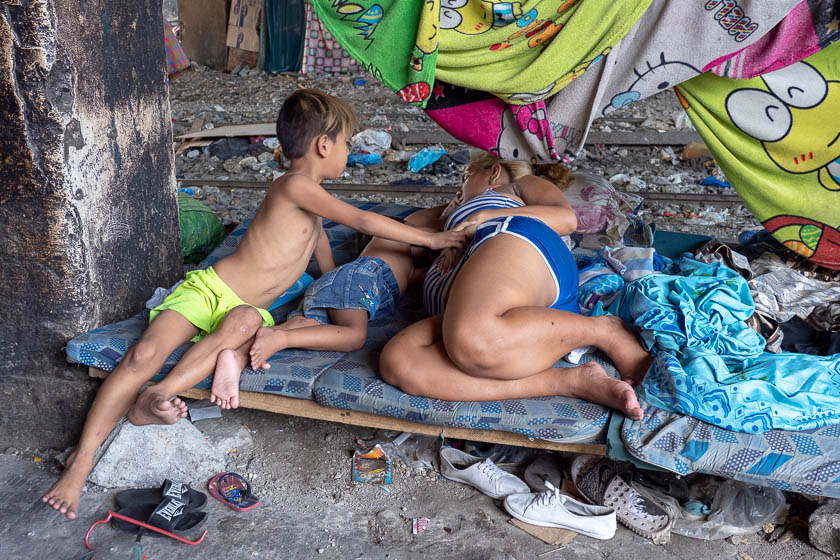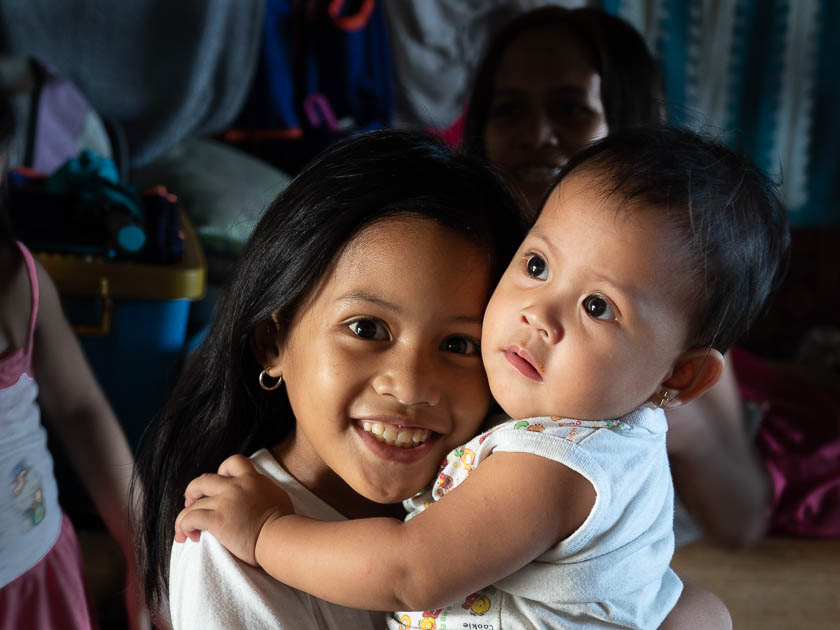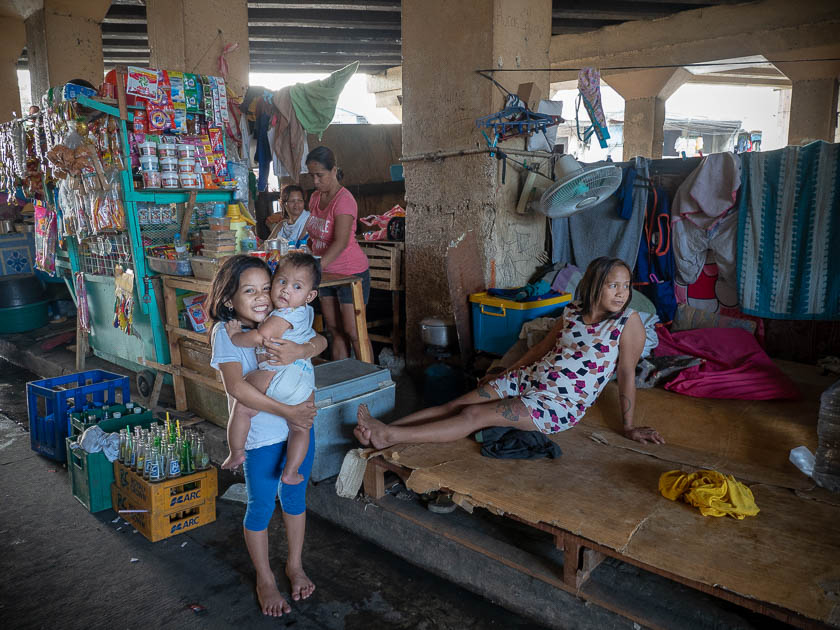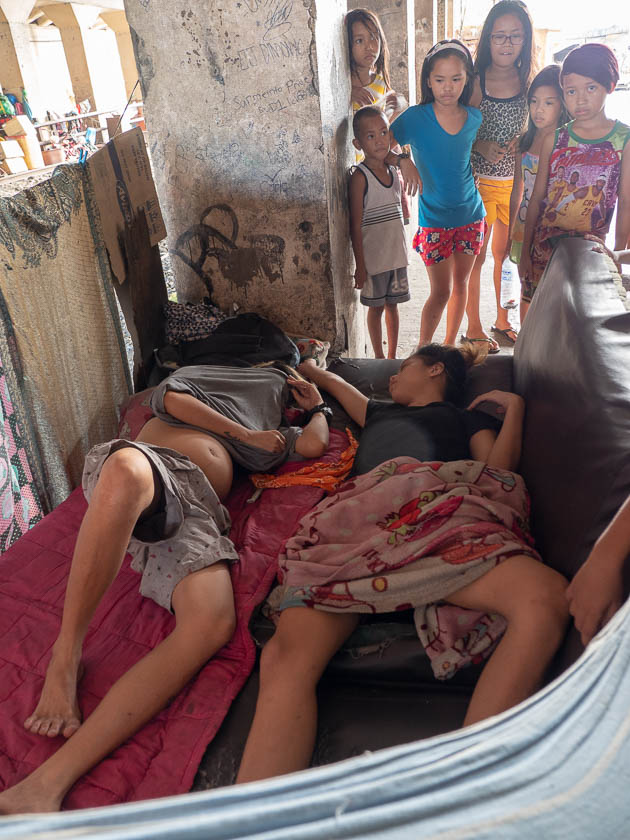 Railroad tracks run through the area in both directions.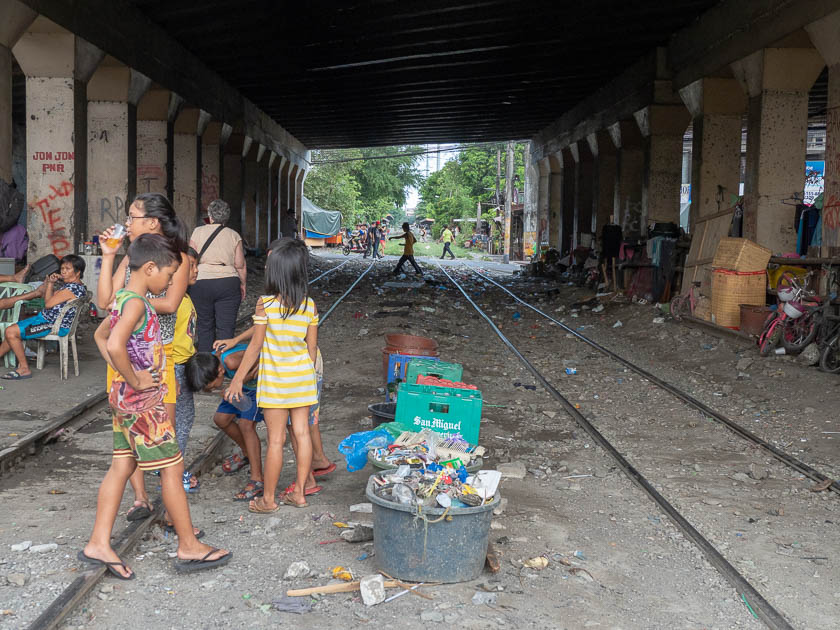 Kids play but also watch out for jeepneys and trains as they pass through the area.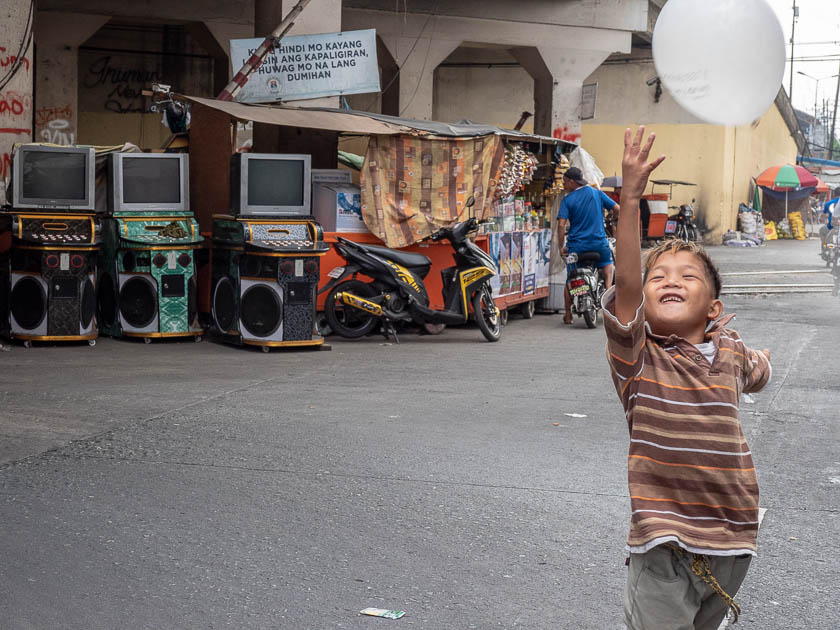 When a train comes through one resident tends to take charge and warn people.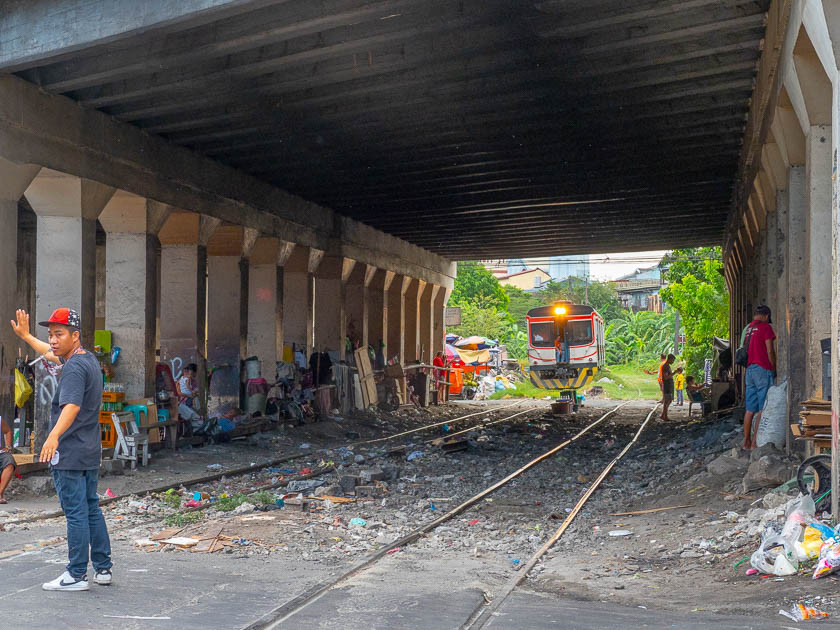 Jeepneys and other vehicles run through the area continually.