I had a great time with friends at the Wilson County Fair last evening. Three of us had and used our cameras, and the other two just enjoyed the entertainment.
In a corner of the ladies' room was a mother putting makeup on her adorable daughter who was about to enter the pageant. When I asked if I could take a photo of her, both the child and her mom were delighted.
This young woman was doing her best to climb up the rope ladder without falling off.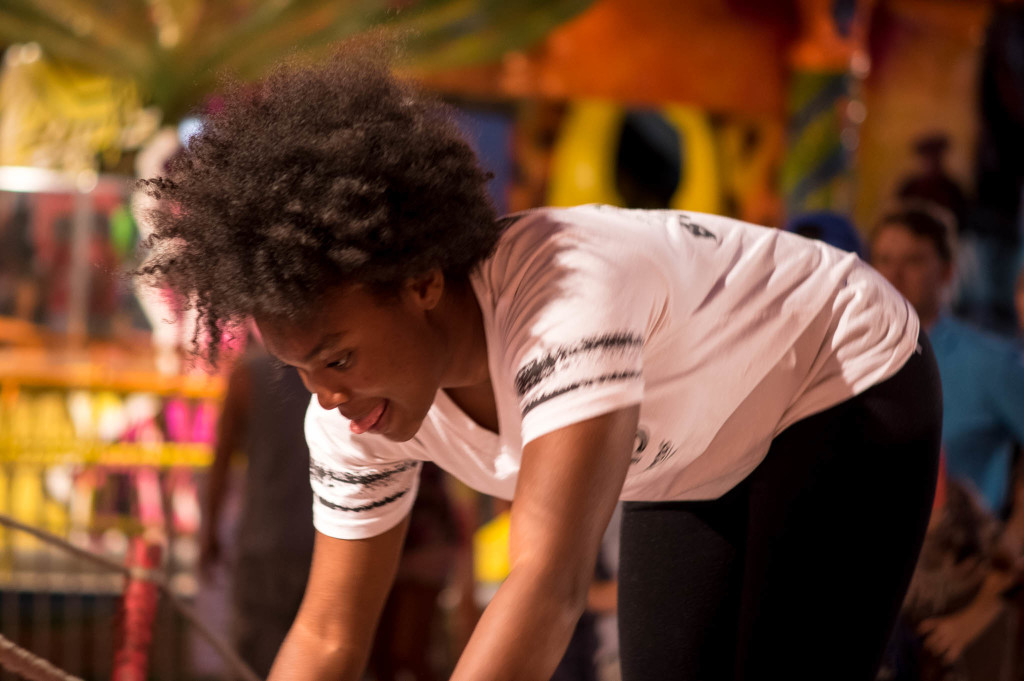 This guy was getting a tattoo, which is supposed to last for about two weeks.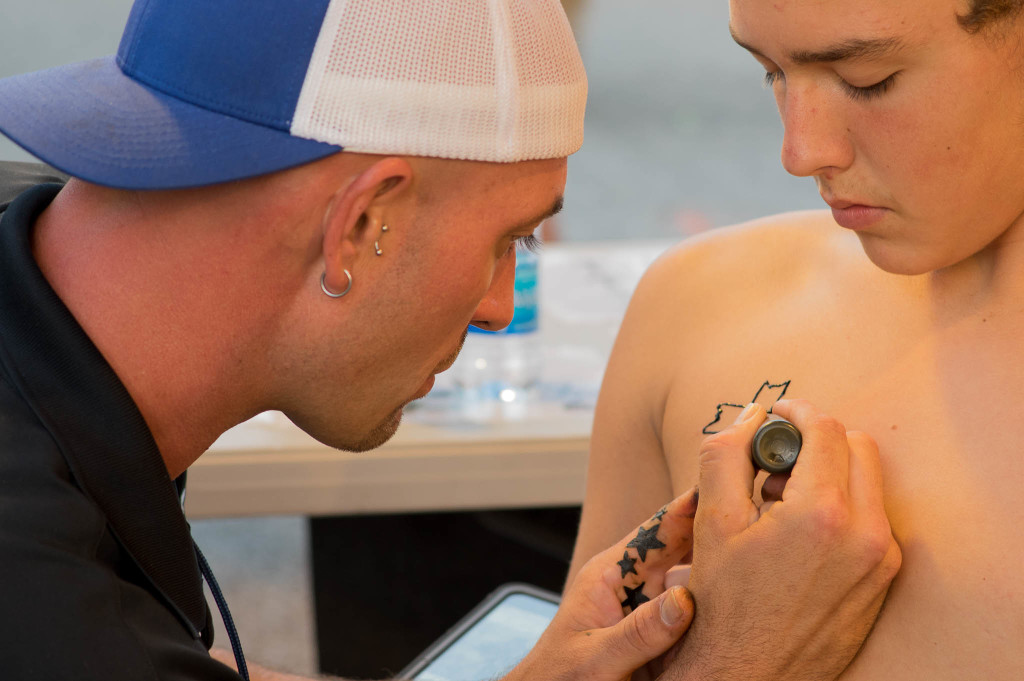 What a precious little girl. I loved her "boots" as well as her beautiful face.
Is she taking a selfie or just checking her texts?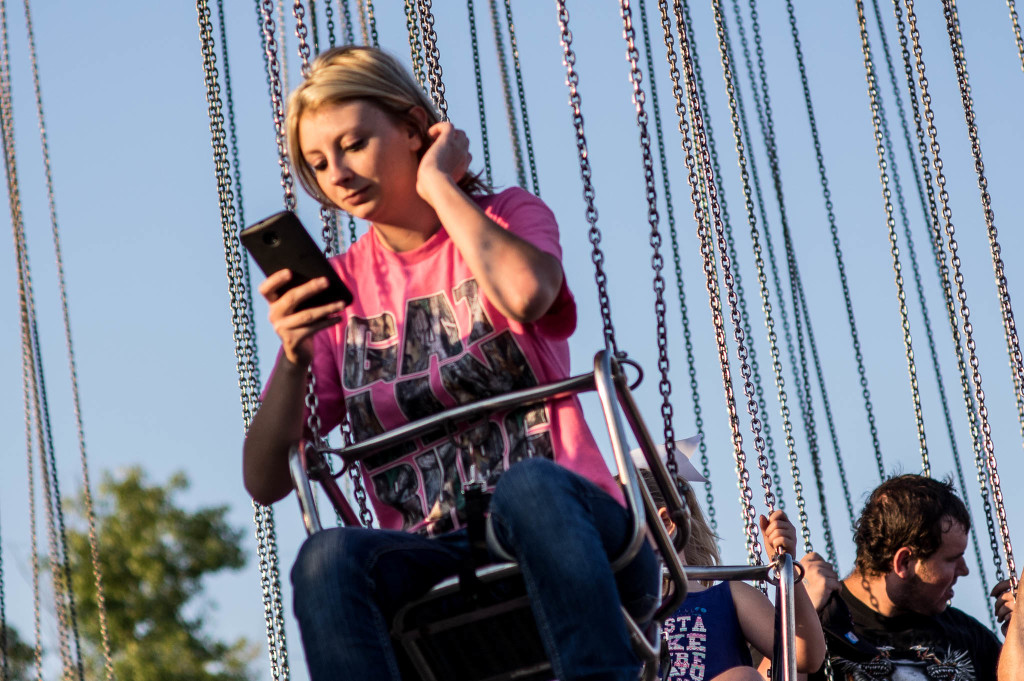 After this ride ended, one of the "chairs" would not open so the guy was stuck there until several strong guys pried the arms apart to let him free.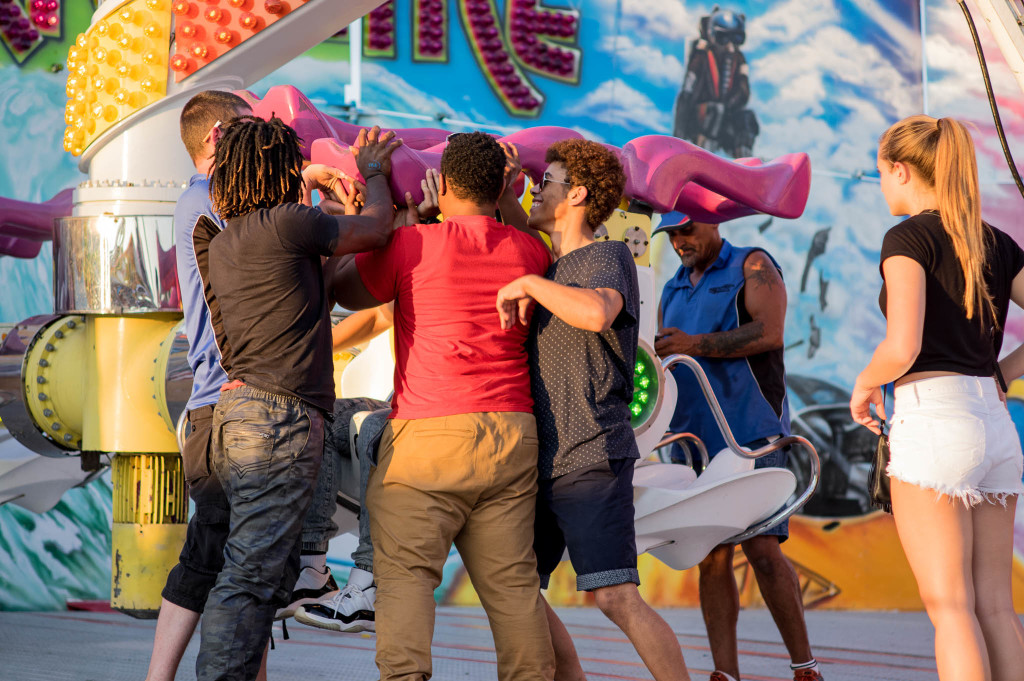 Several kids had their faces painted.
On my drive to the fair I heard a radio discussion about county fairs and about the food. They were discussing if it is possible to find healthy food at the fair. Wonder what this guy is eating?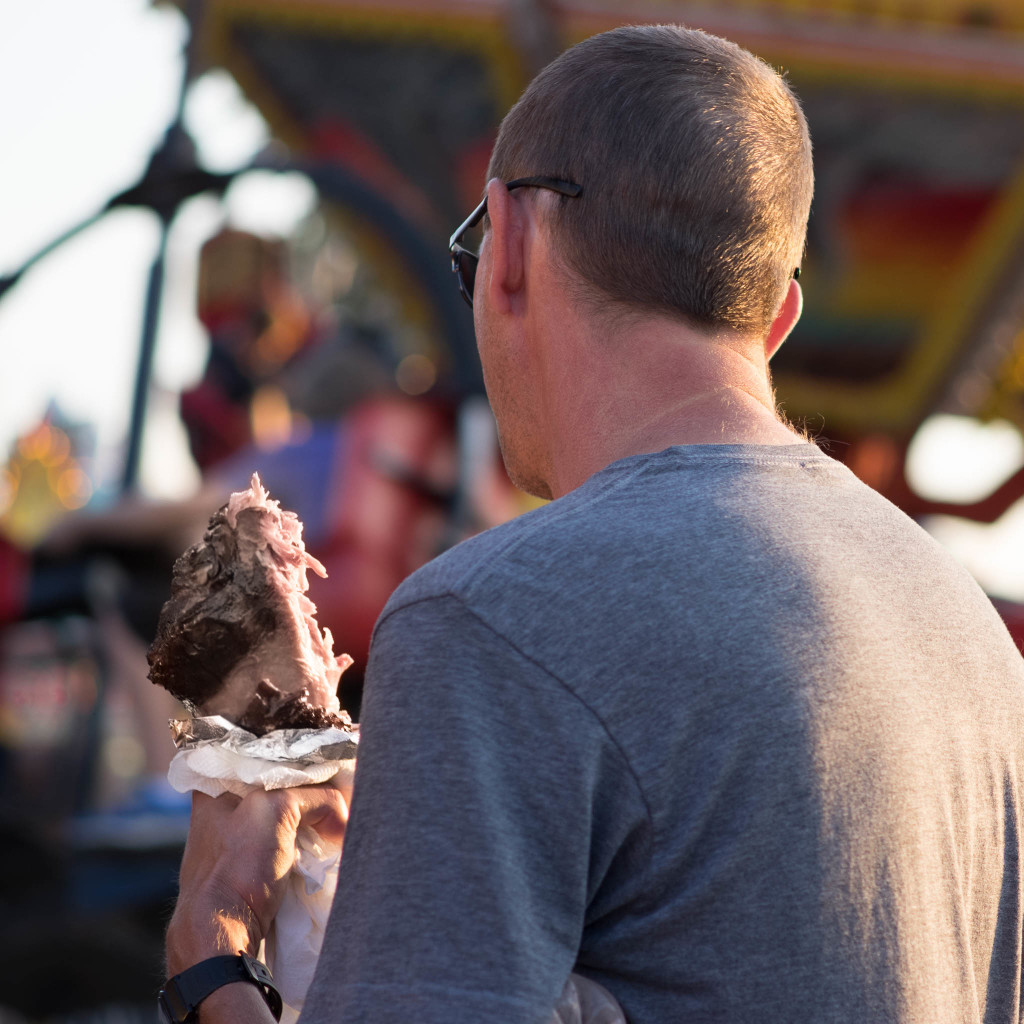 Hanging on, screaming, having fun!
Some more interesting people.
Tomorrow is the last day of the 2015 fair. If you do not have the opportunity to attend, enjoy these photos.