Sticky rice! We were heading out for a day of touring outside the city of Siem Reap. It was a very hot day and the air conditioned van made it tolerable. I mention this because of what you are about to see in these photos of the sticky rice ladies…the people who make this sought after treat.
Yes, they are covered head to tow in woolen or other knitted fabrics. Their hats keep the sun from their faces. They often wear gloves and notice the special flipflop socks, which we commonly saw.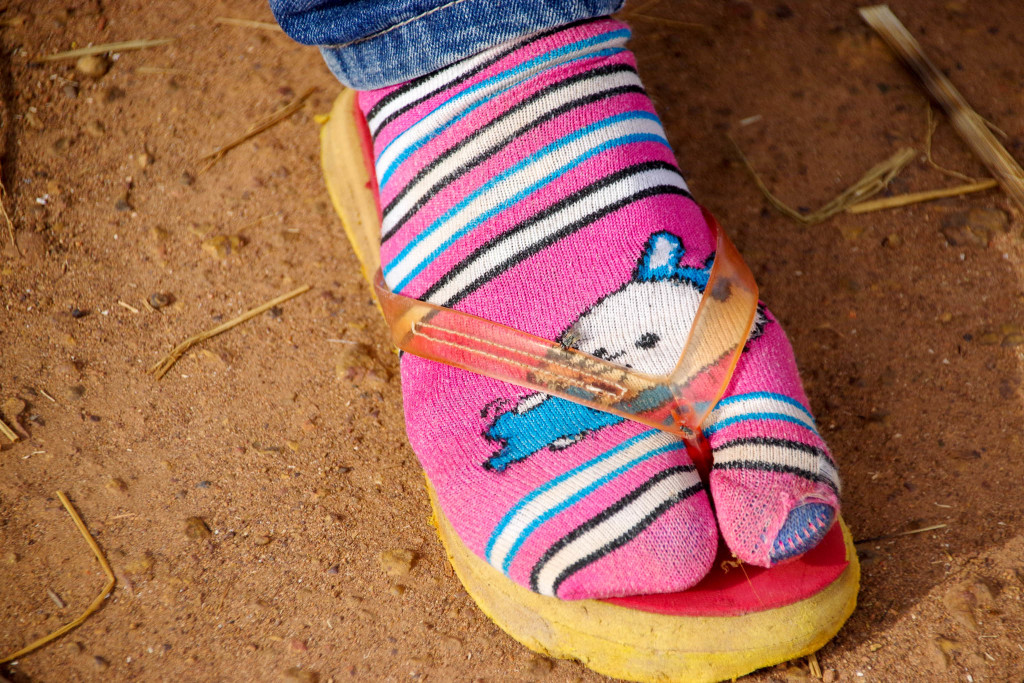 The Cambodians all want white skin so they often cover their faces with a white powder, or as in these photos cover themselves so they do not burn or tan in the sun. Note also that each woman has a purse snugly crossed over her body to collect the small amount of money that she gets for the sticky rice and the arduous process of making it. To make the sticky rice, which they sell at the side of the road, they first cut bamboo sections and peal them to be smooth. The sticky rice is made of rice, coconut milk, sugar, beans and spices (I believe). The rice is stuffed into the bamboo stick and a plug of grass is inserted in the top to keep it from coming out. It is cooked or steamed over the trough like cooking device. 
The section of road is where we saw the sticky rice ladies is a small section of the road. When we asked why they are not spread out more to perhaps sell to more road travelers, we were told that this section is known for producing the best sticky rice so everyone wanting sticky rice, will go to this area.
As you can see in the final photo, you peal down the bamboo to eat the delicious sticky rice.