The market in Pisac is colorful and plentiful…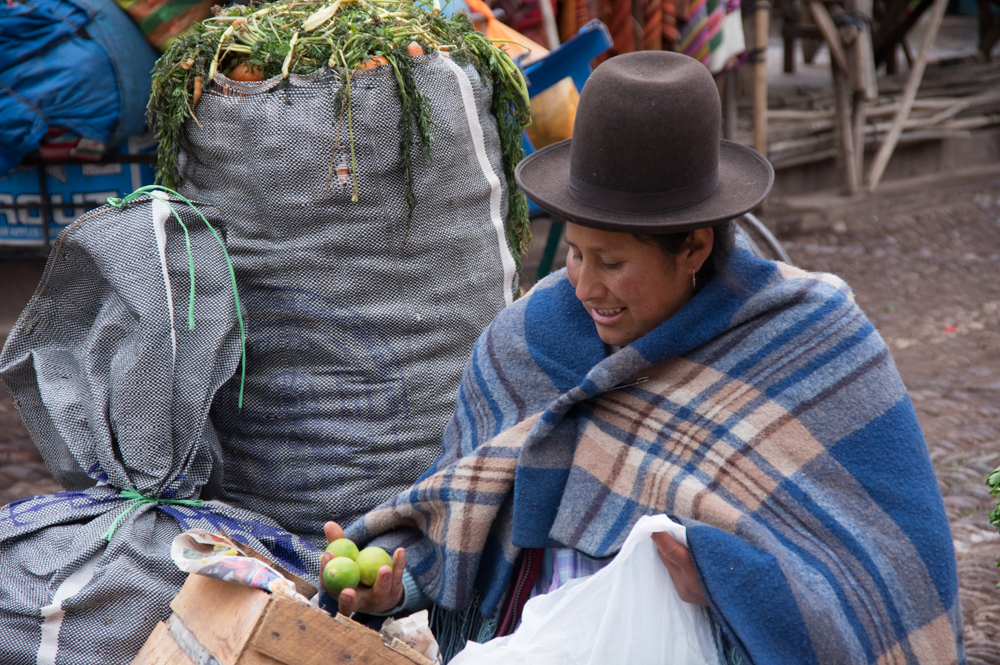 I first saw this women with her huge bag of potatoes. When she put down the bag, it toppled to one side. What did she do? She removed one potato and tucked it under the side where it leaned. Problem solved! See the grin in the next photo.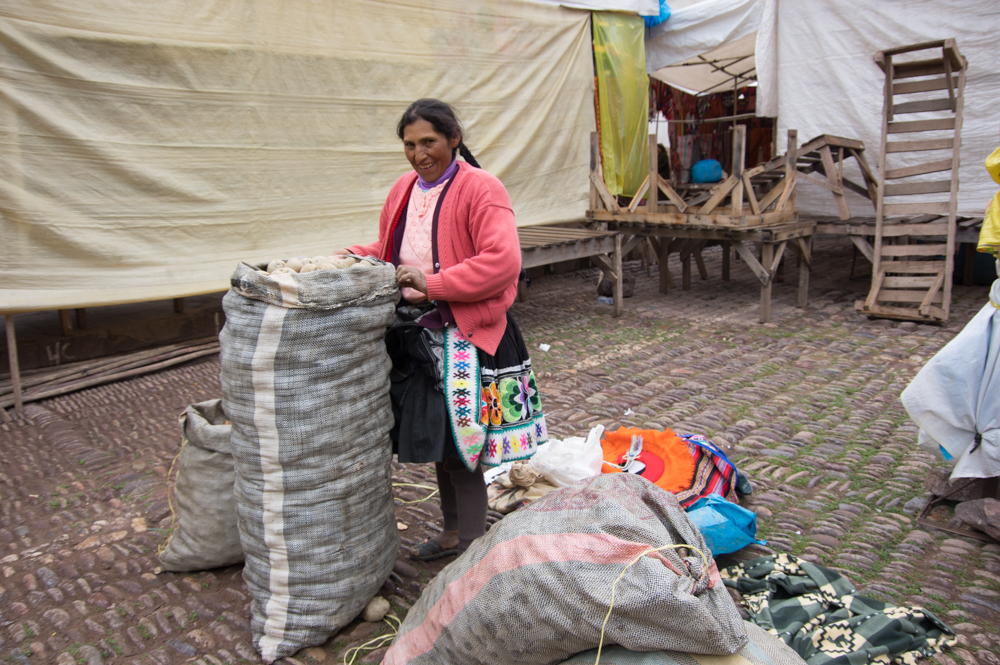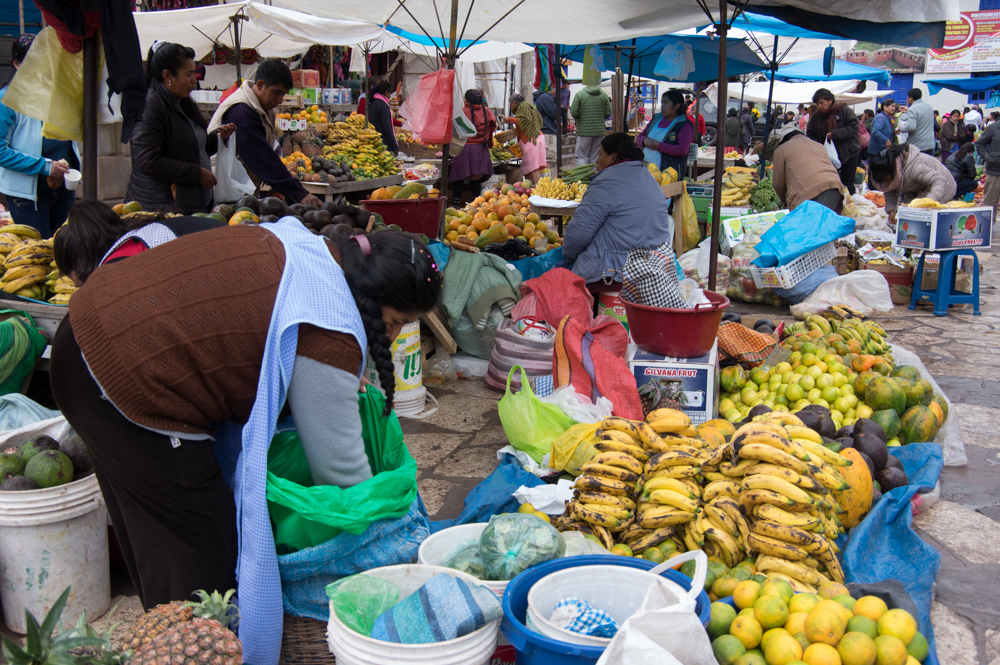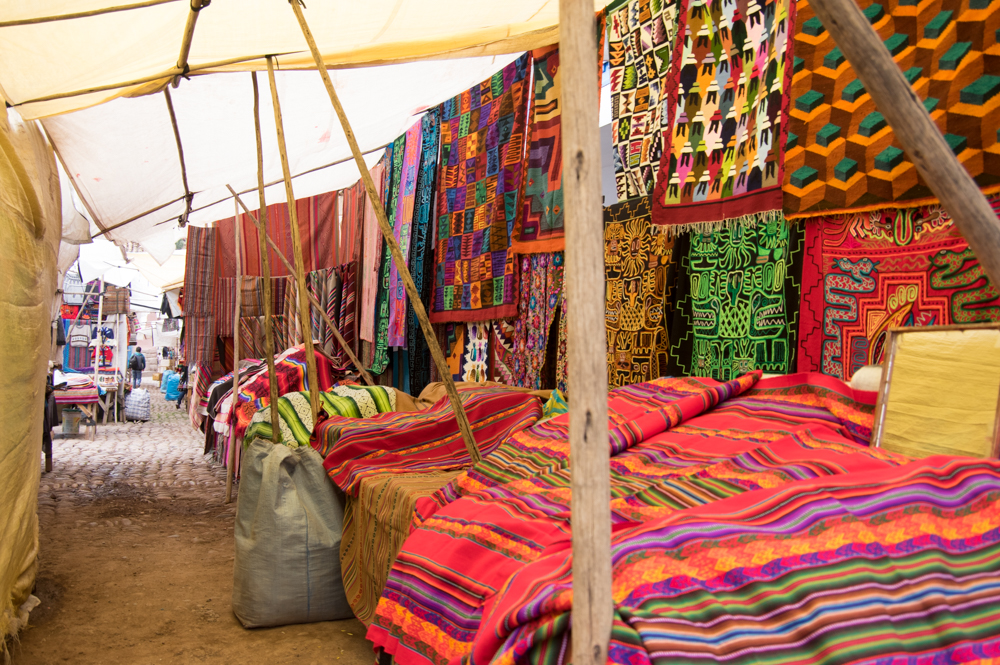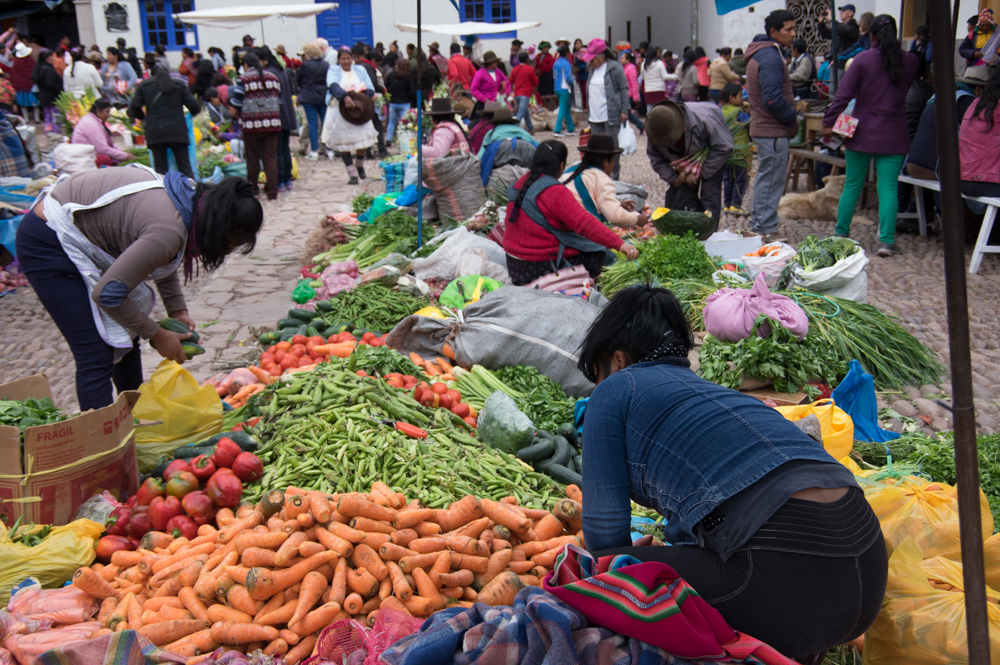 One thing about the braids worn by Peruvian women. The way they are tied has to do with whether they are married or not. Interesting.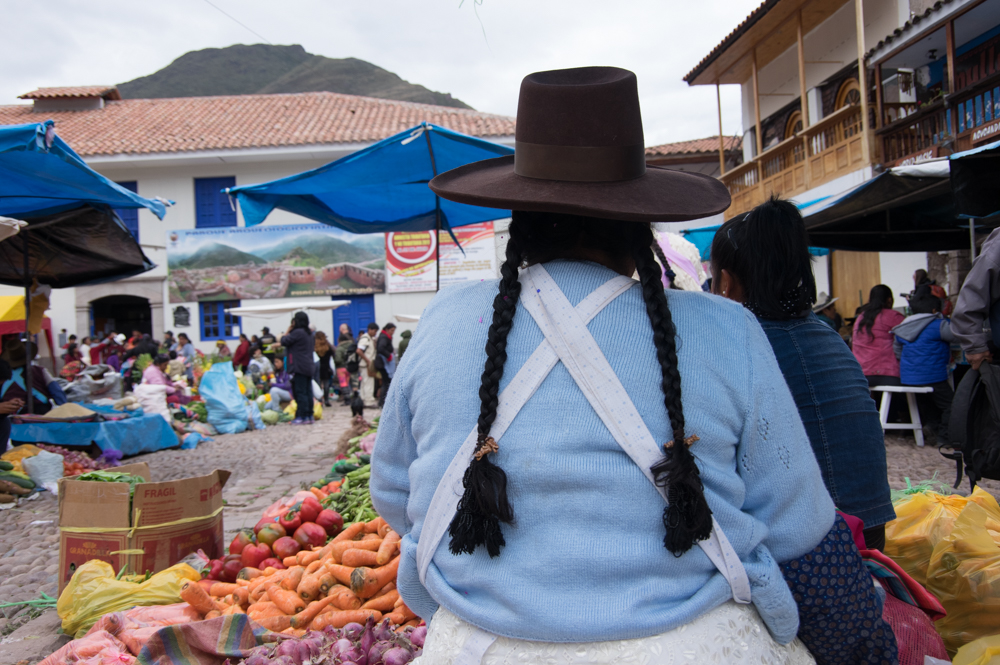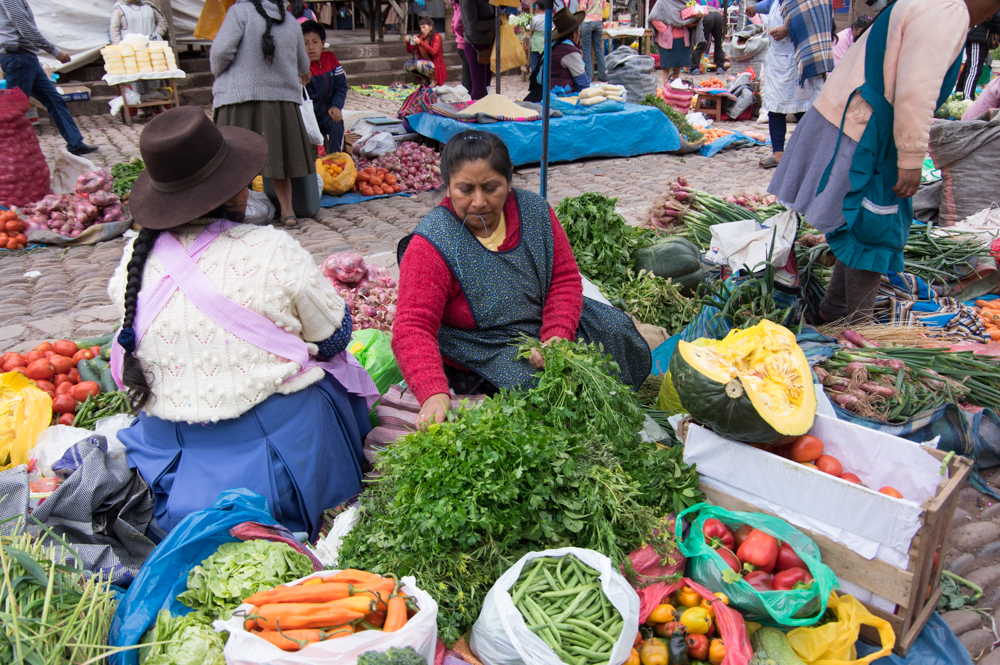 Wonderful fruits and vegetables …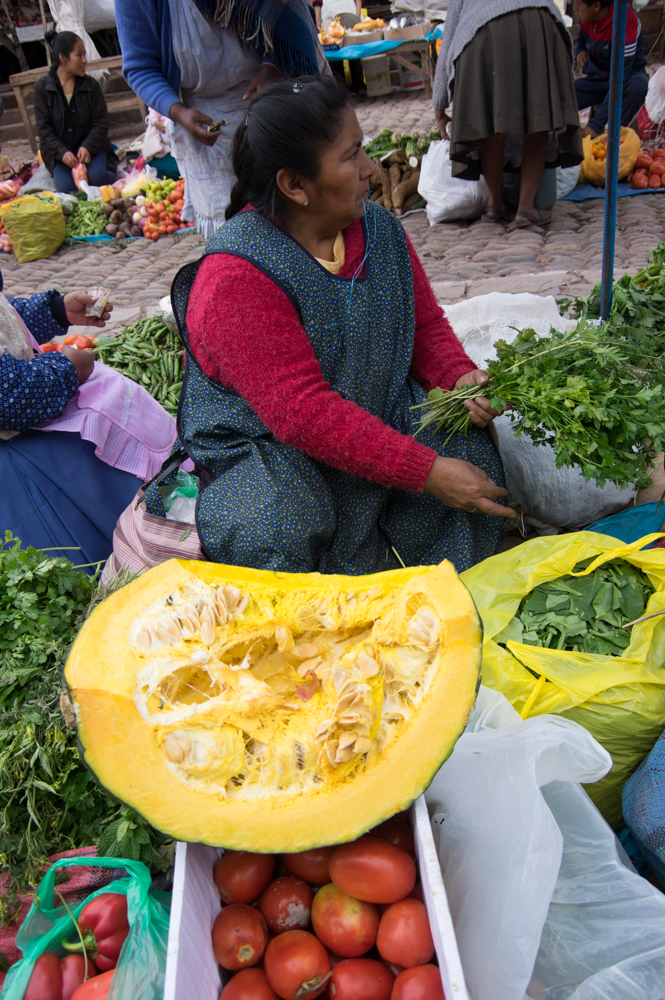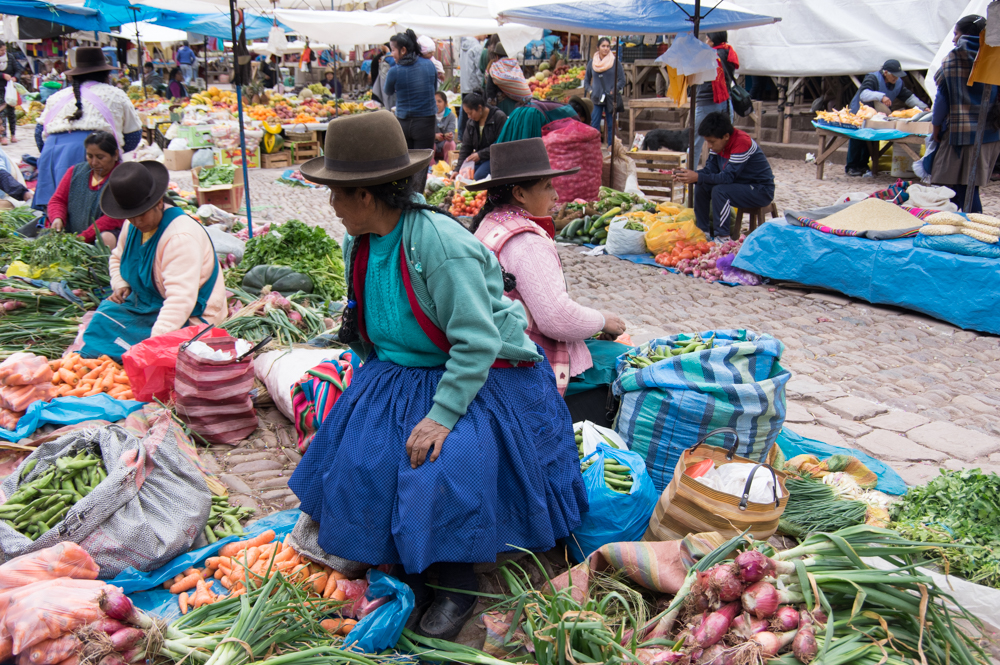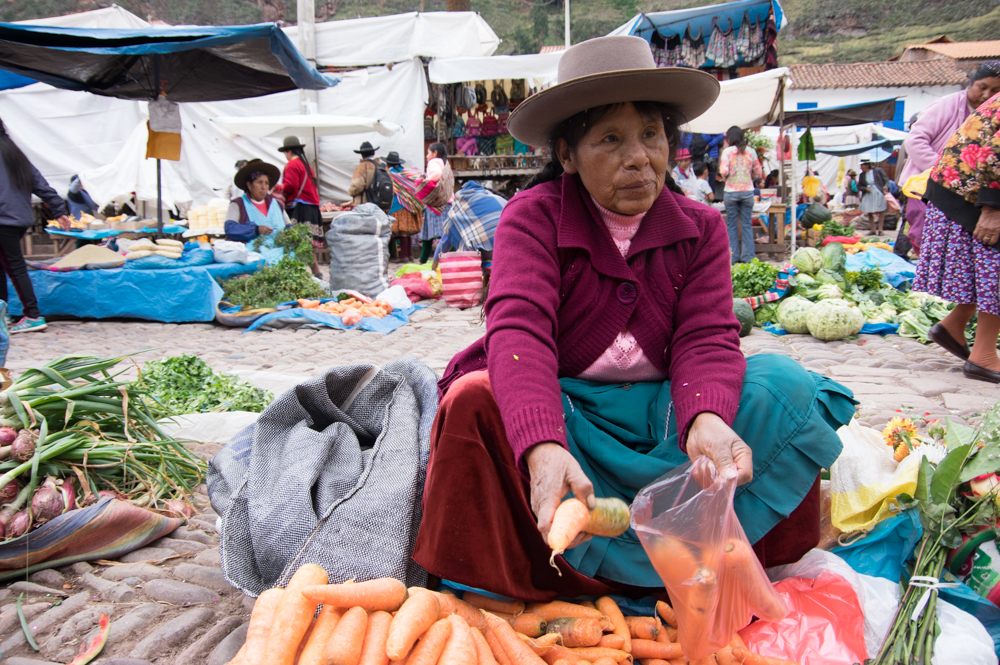 This large indoor market is in Cuzco