The items most seen as souvenir items in Russia include amber, especially in jewelry, Matryoshka dolls, painted lacquer boxes, and Faberge eggs.
Though photographing the Amber Room in Catherine Palace in St Petersburg is prohibited, there are plenty of amber items available in the gift shop as well as in other shops in Russia.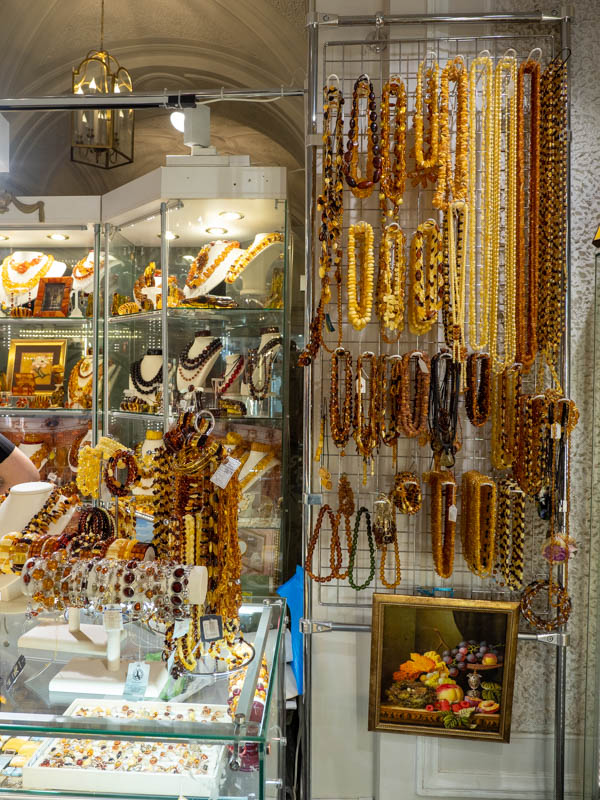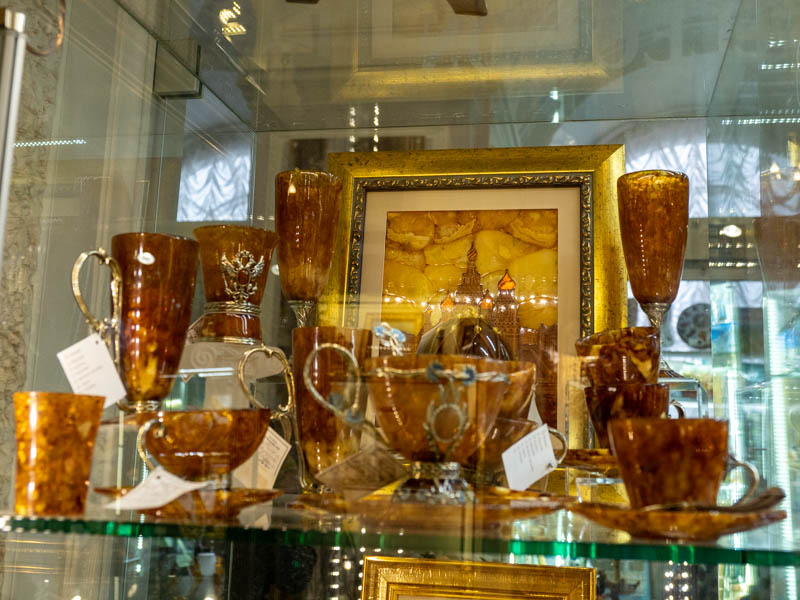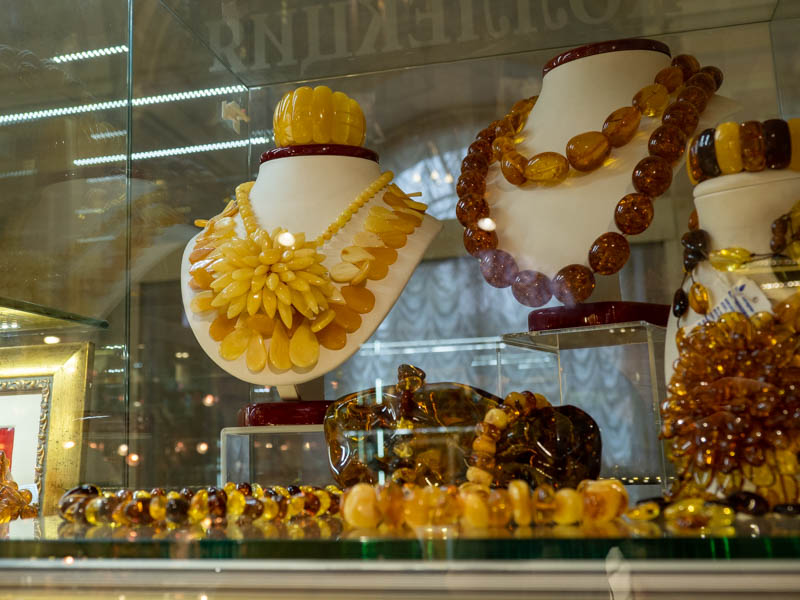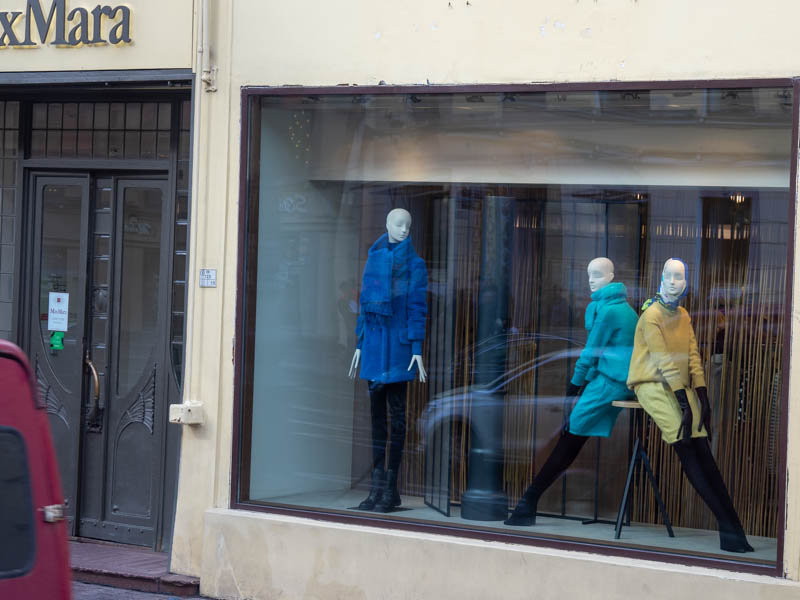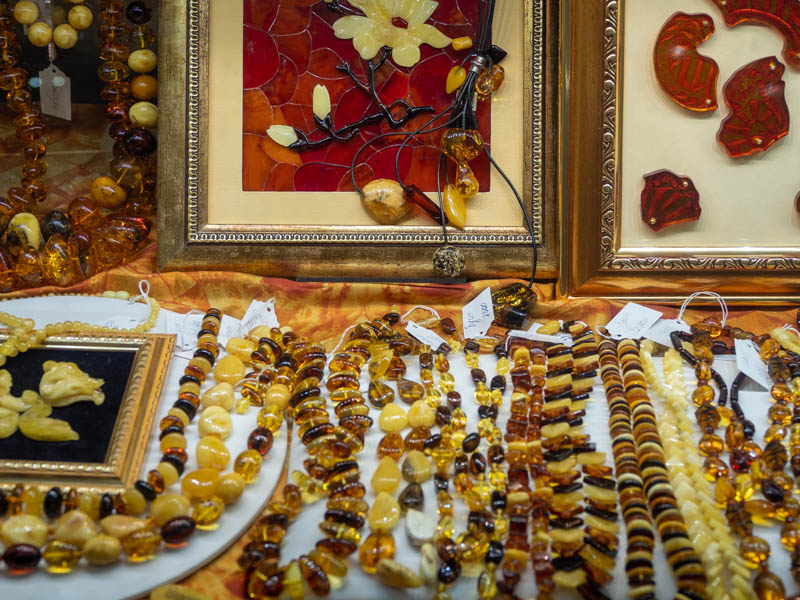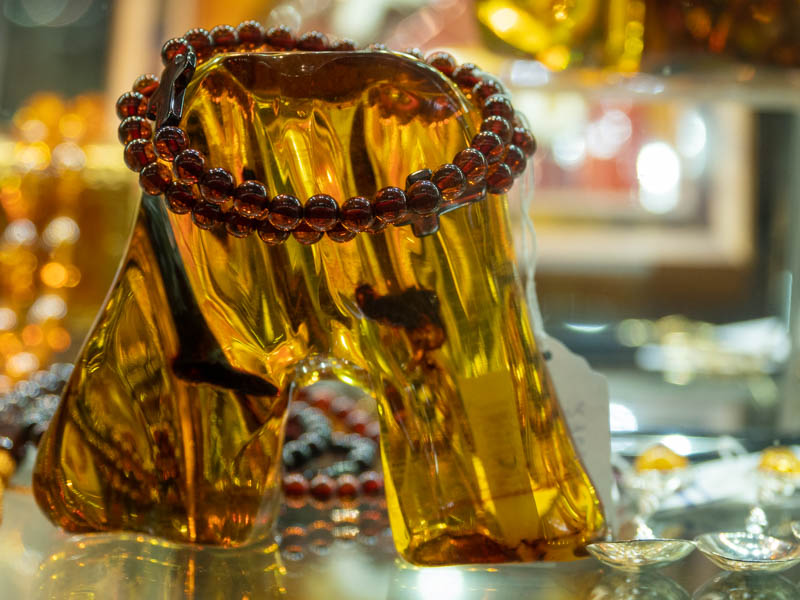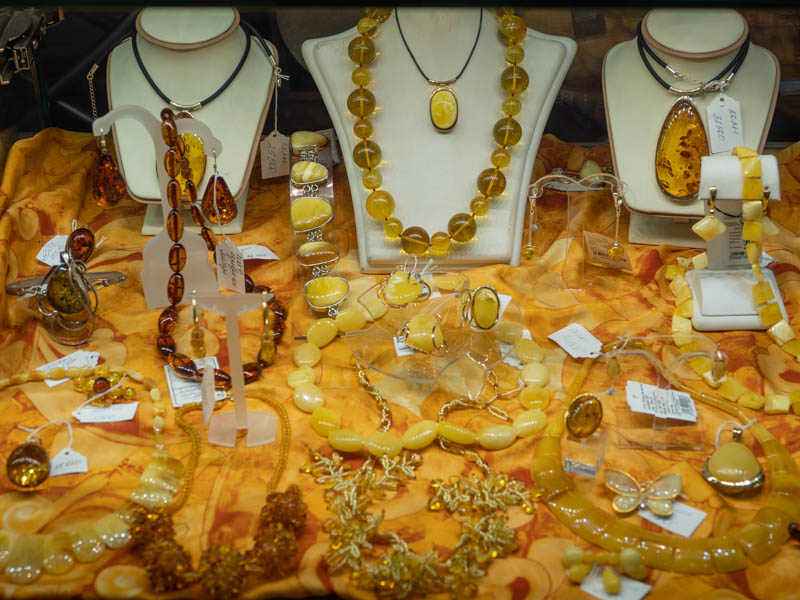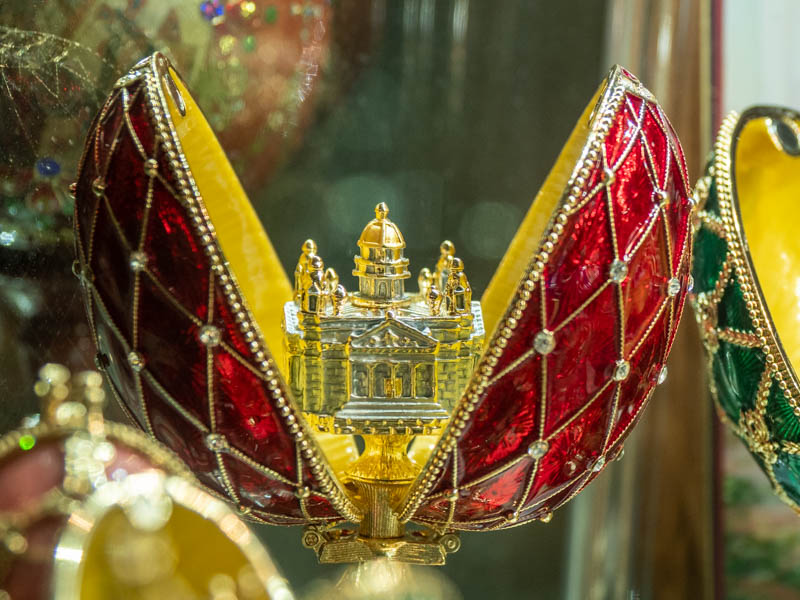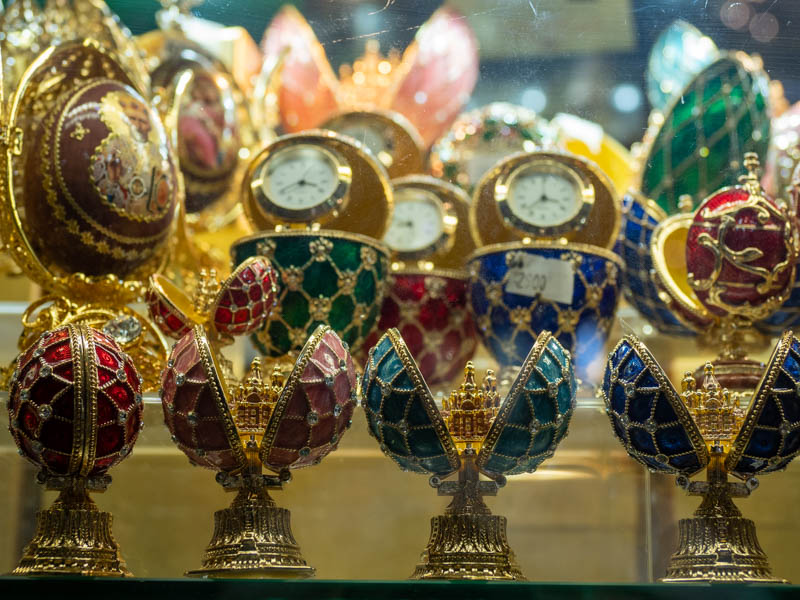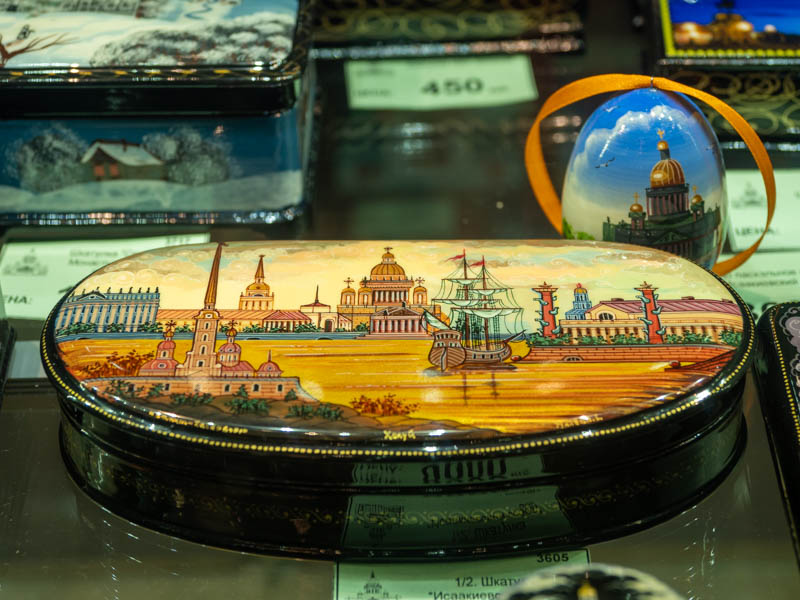 The Matryoshka dolls are nesting dolls sometimes with as many as 10 dolls each fitting inside the one just larger. They are painted and lacquered and seen all over Russia.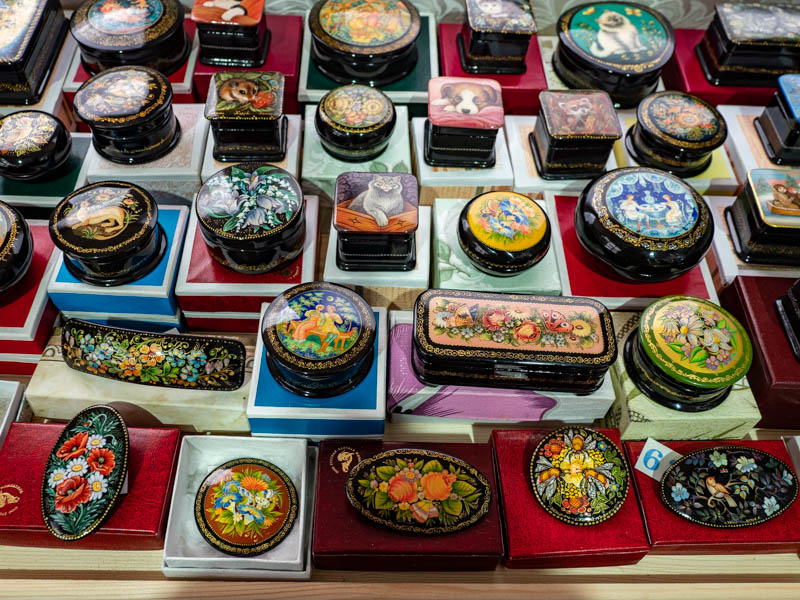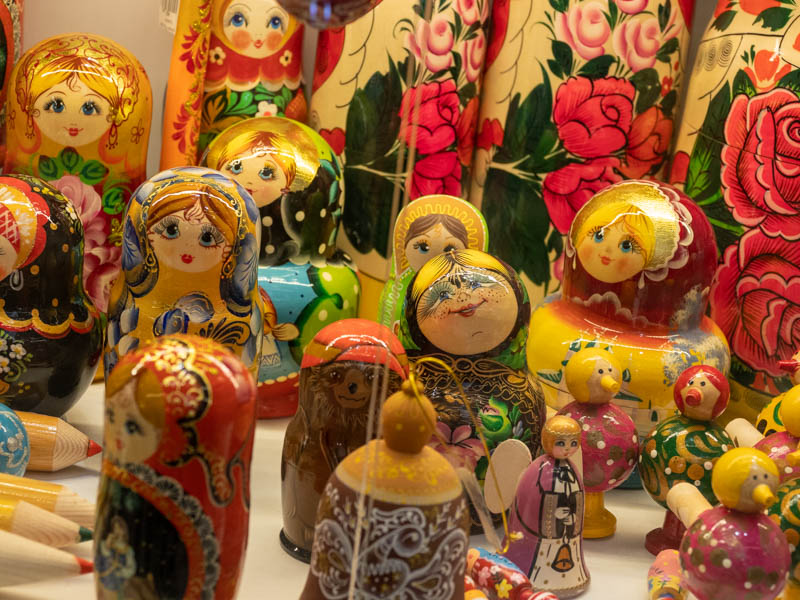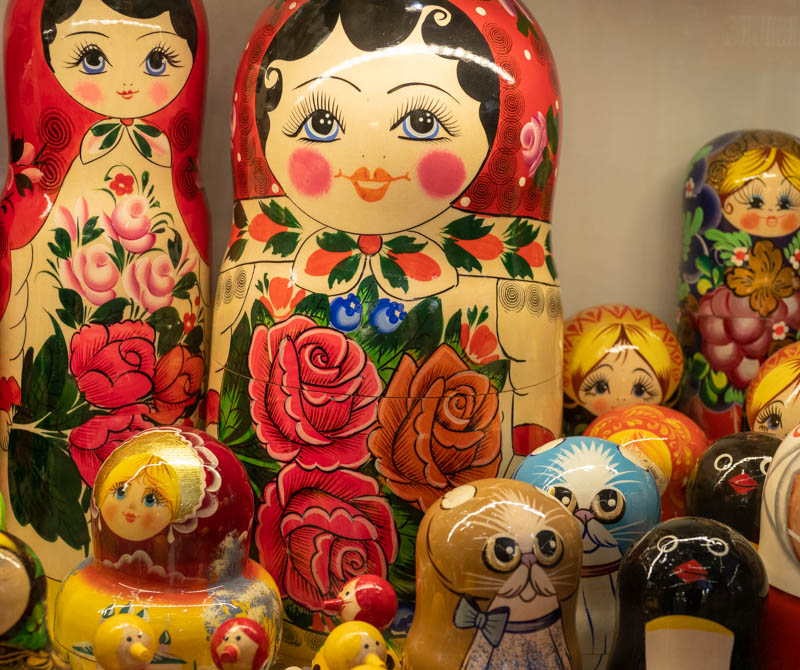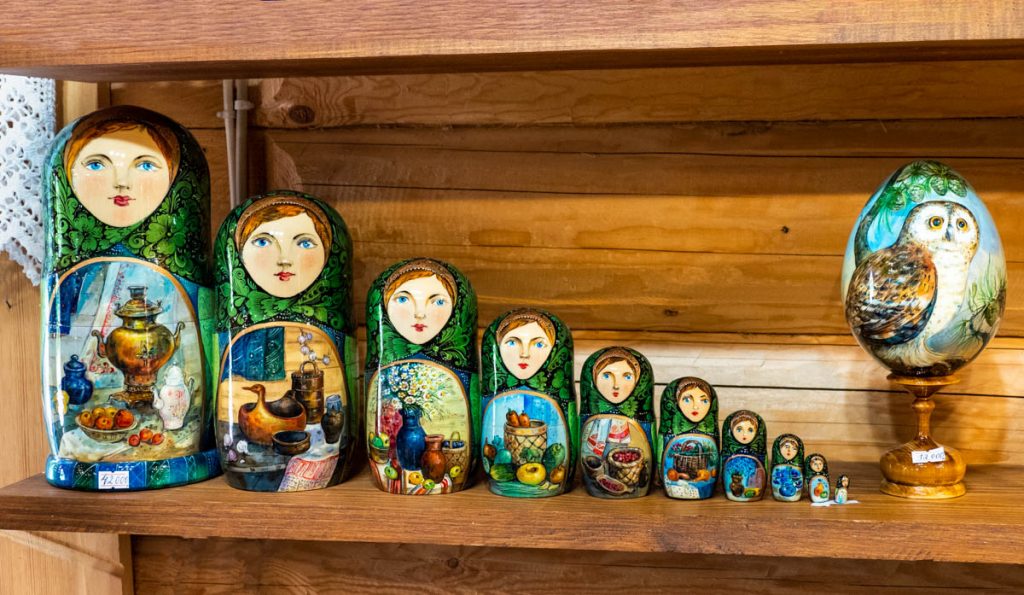 The famous GUM department store in Moscow is huge, elegant, and houses many very high end shops.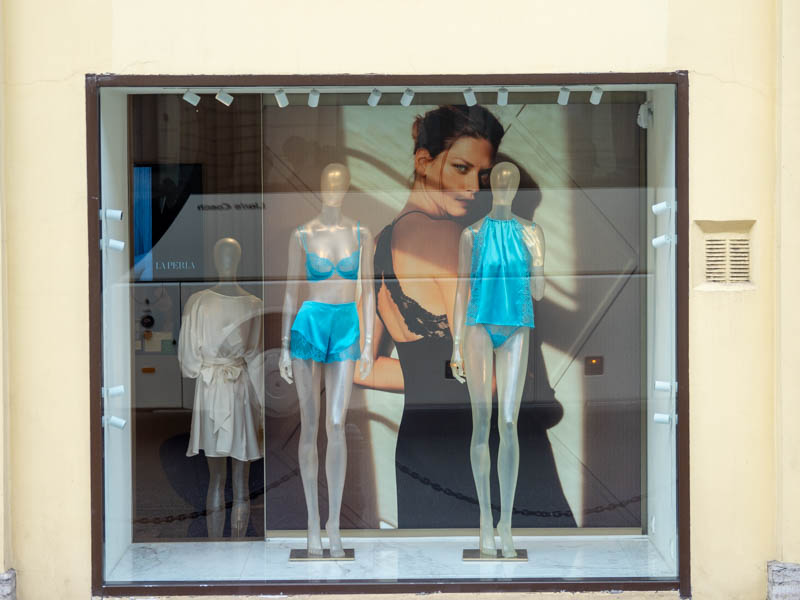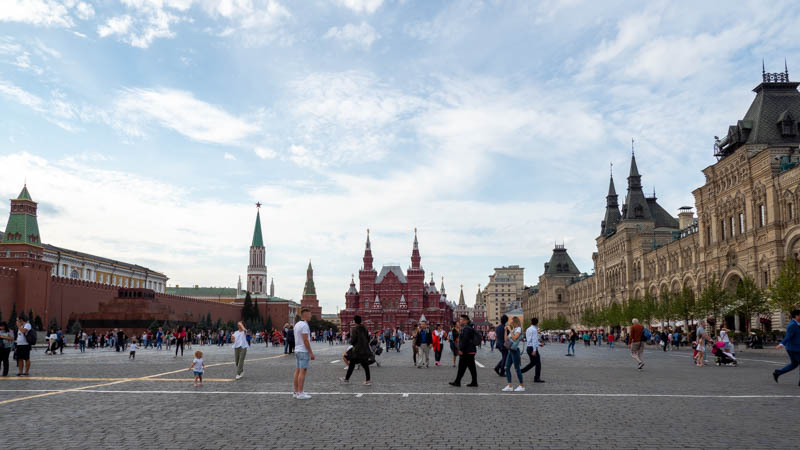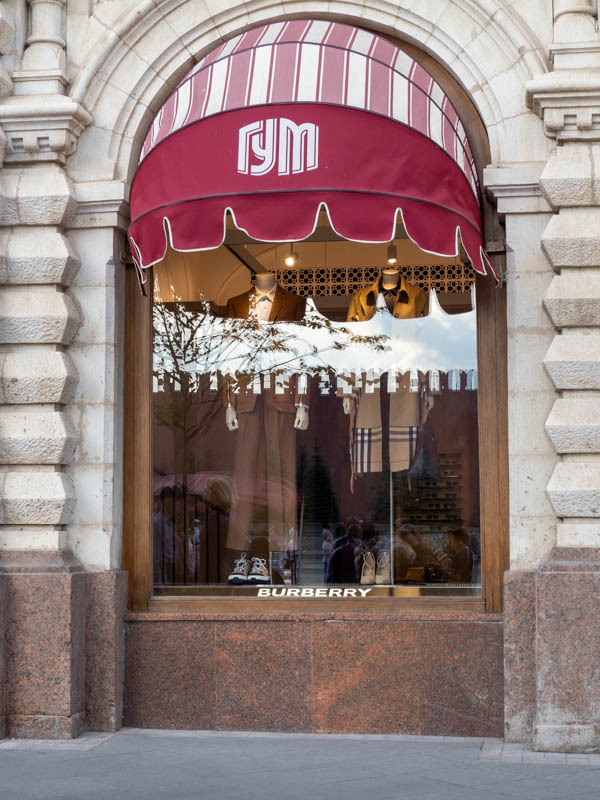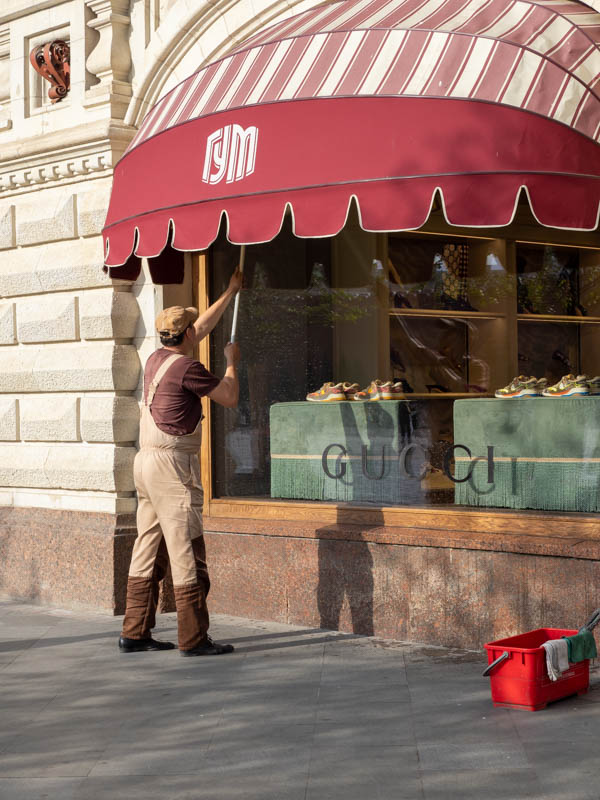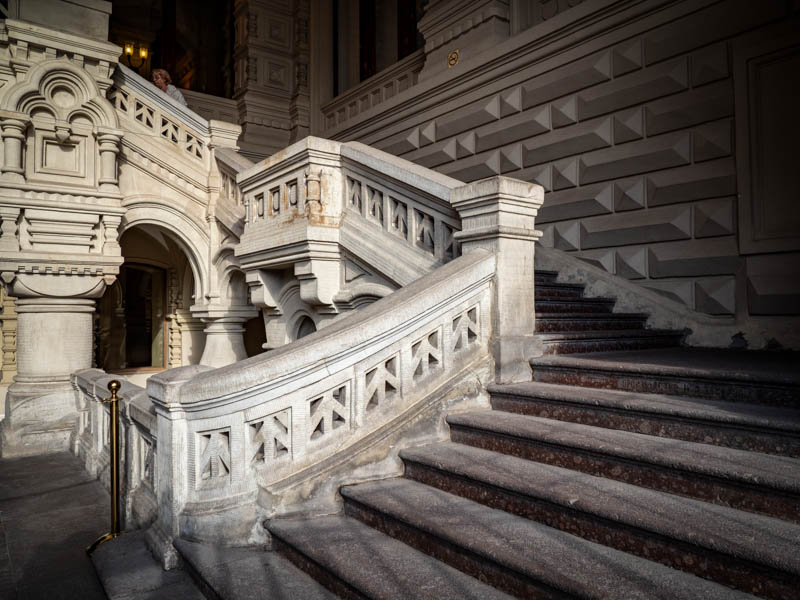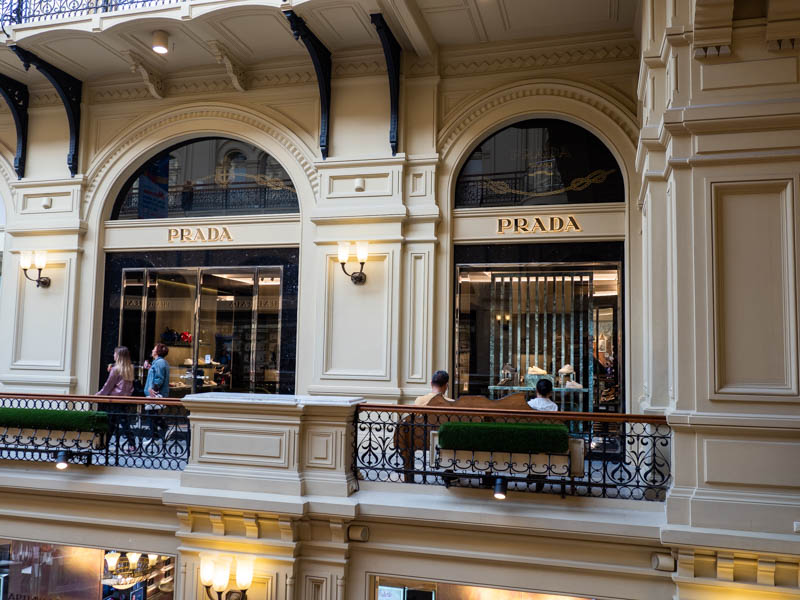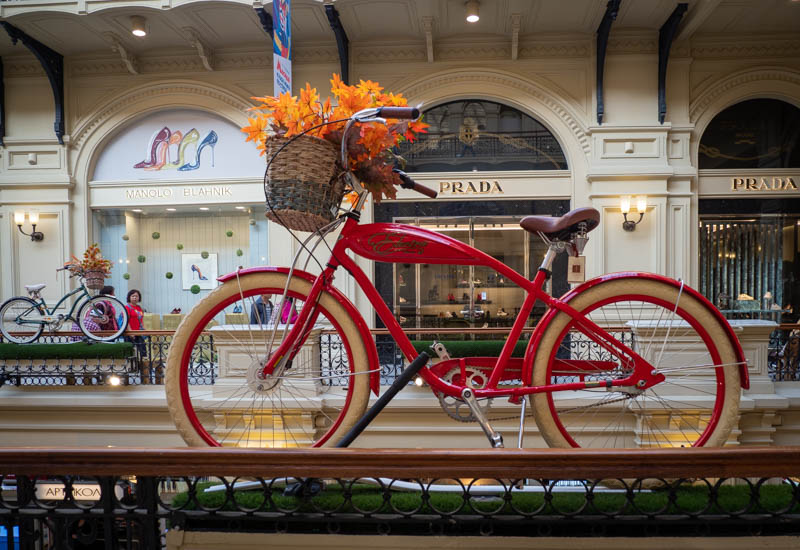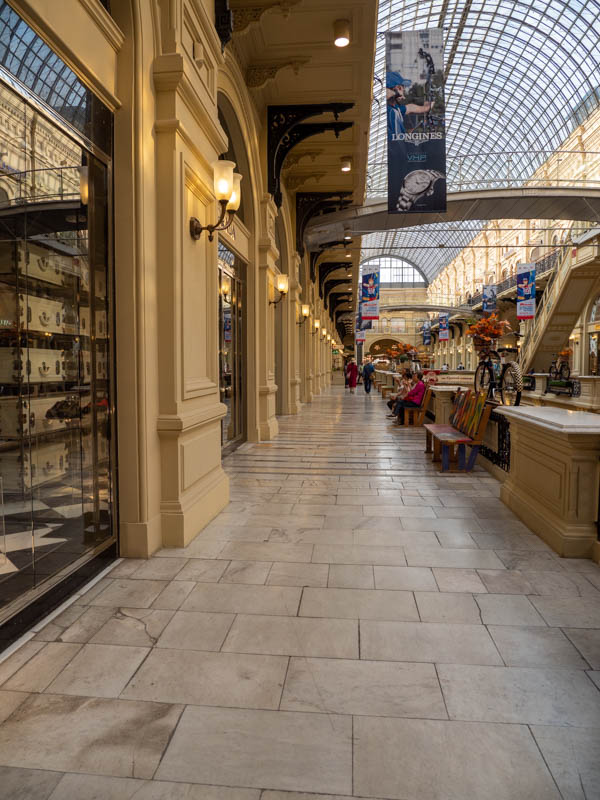 Just beyond the entrance to the GUM department store there is a fountain. It was filled with watermelons when I was there but I understand that the contents of the fountain change from time to time.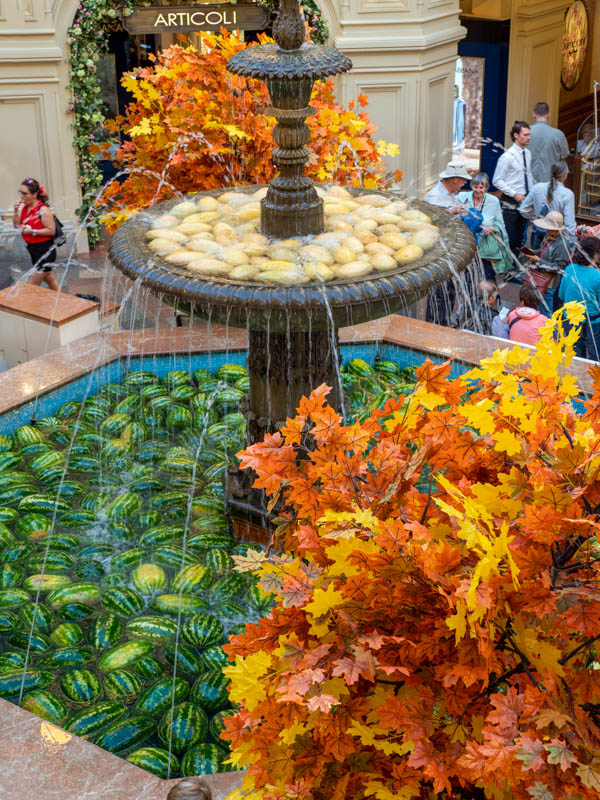 Watermelons from the fountain were being used to make watermelon smoothies and other treats.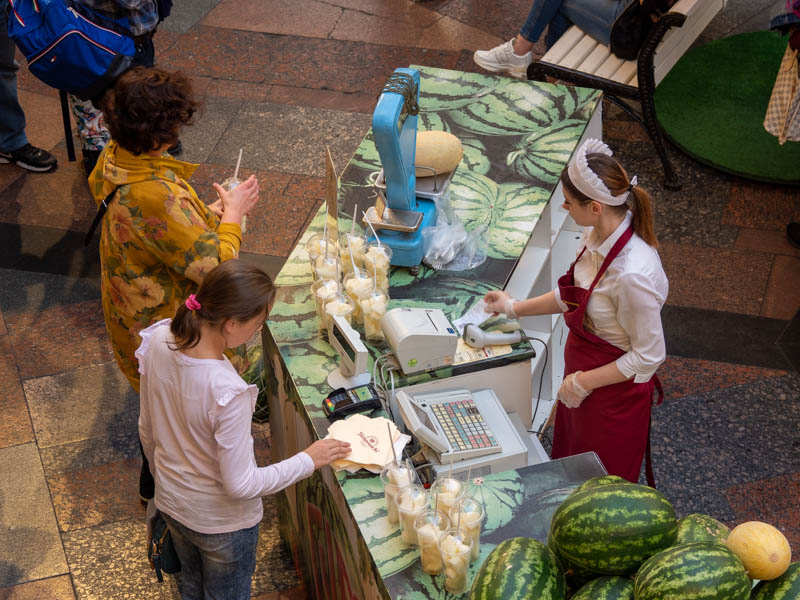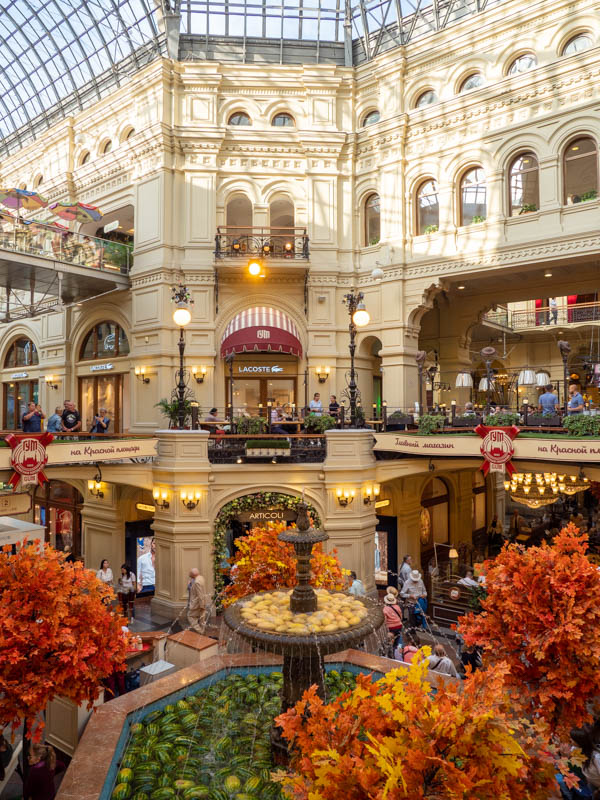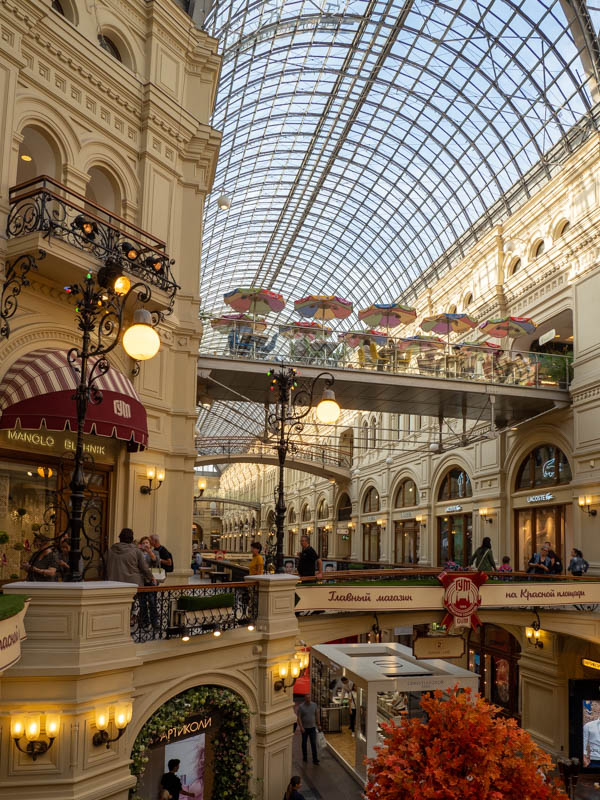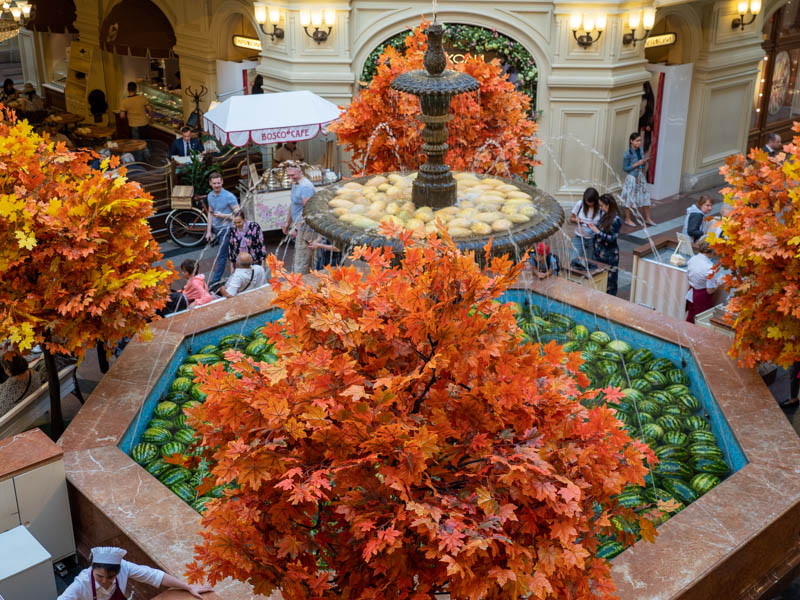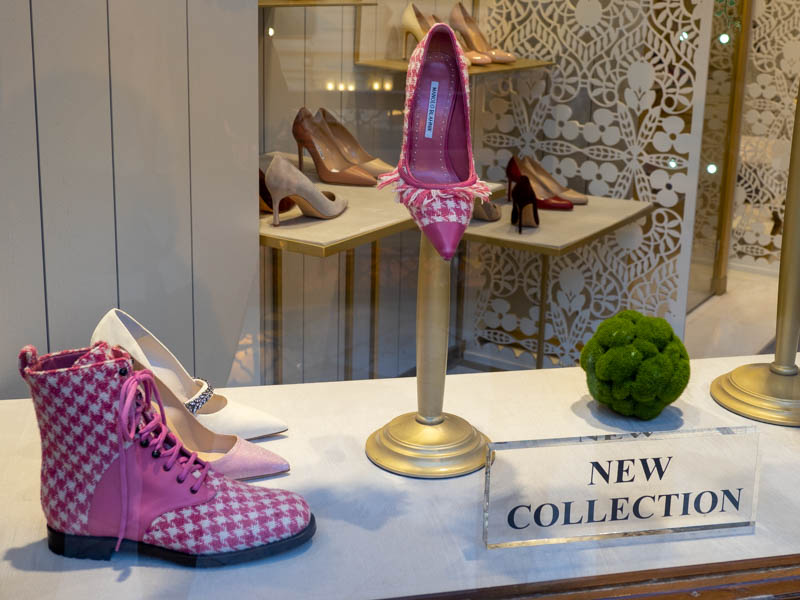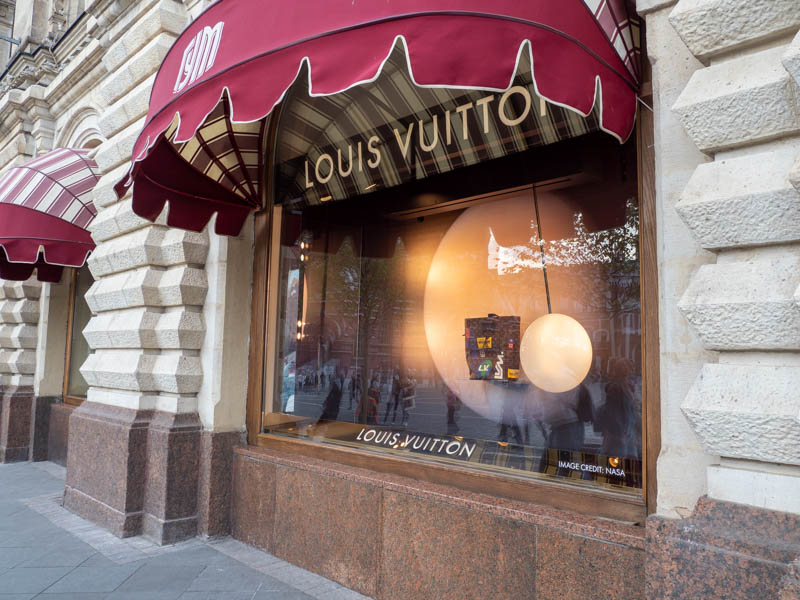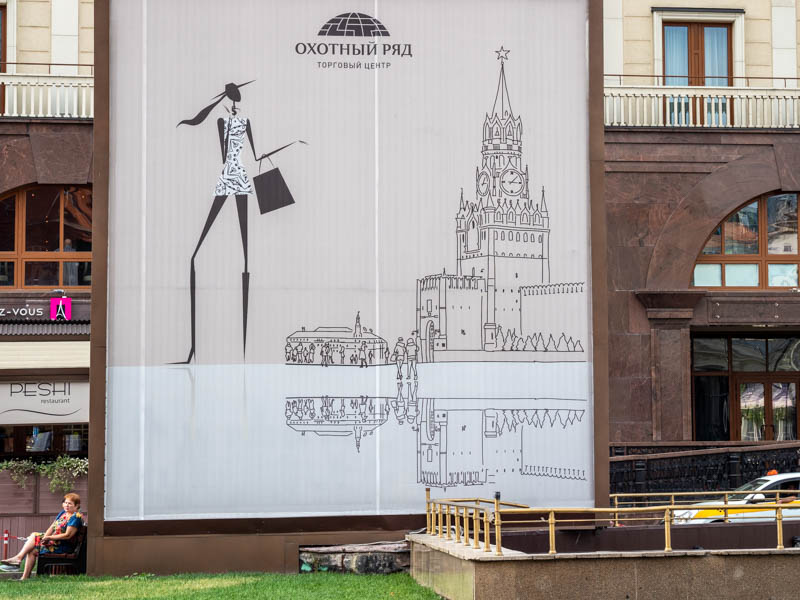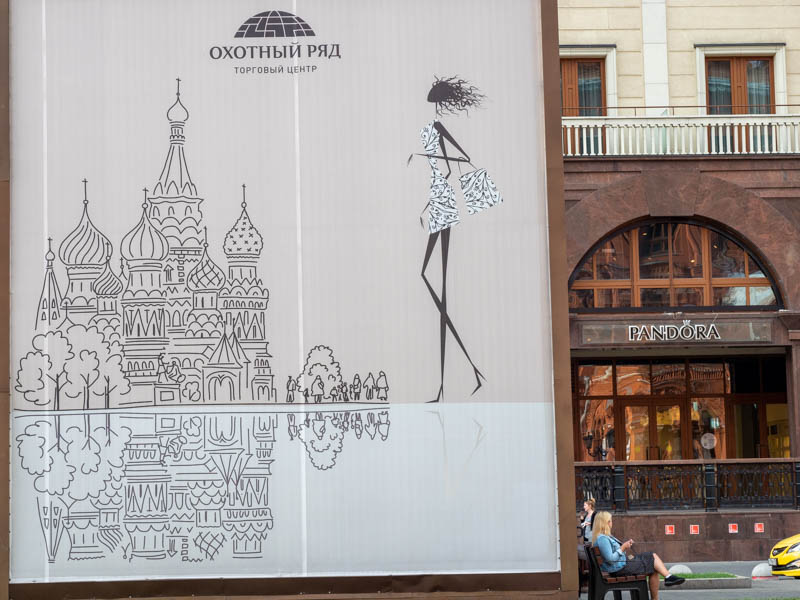 GUM is lighted every night… a magnificent sight!