In the early 1900s a huge diamond was found in Kolmanskop by a railroad worker. Prospectors came in droves and built this mining community all wanting to find "the good life." The area was mined to the point when no more diamonds were found. The inhabitants left and the sands moved in.
This ghost town is fascinating to visit. We spent many hours wandering and exploring the abandoned homes, the school, the hospital, and the various other buildings. The desert sands continue to blow and find their way into every crevice.
It is so interesting and difficult to choose which photos to include here so I am posting lots of them.
View the community from the outside. Note how the sand forms ripples and other shapes as the wind comes and goes and alters the view continually. Check out how sand continues to "move in" to every place inside the homes and buildings. Look at the wallpaper and wall trims in the homes and activity areas.
Be sure to also check out the graffiti. And do not miss the "slat" photos.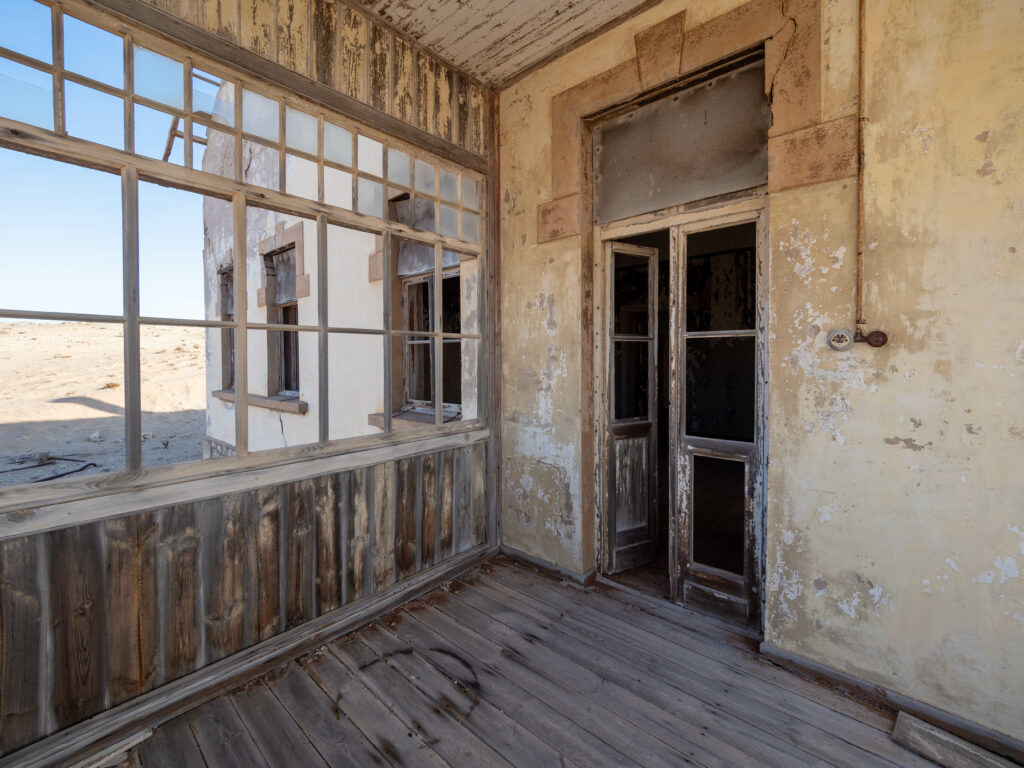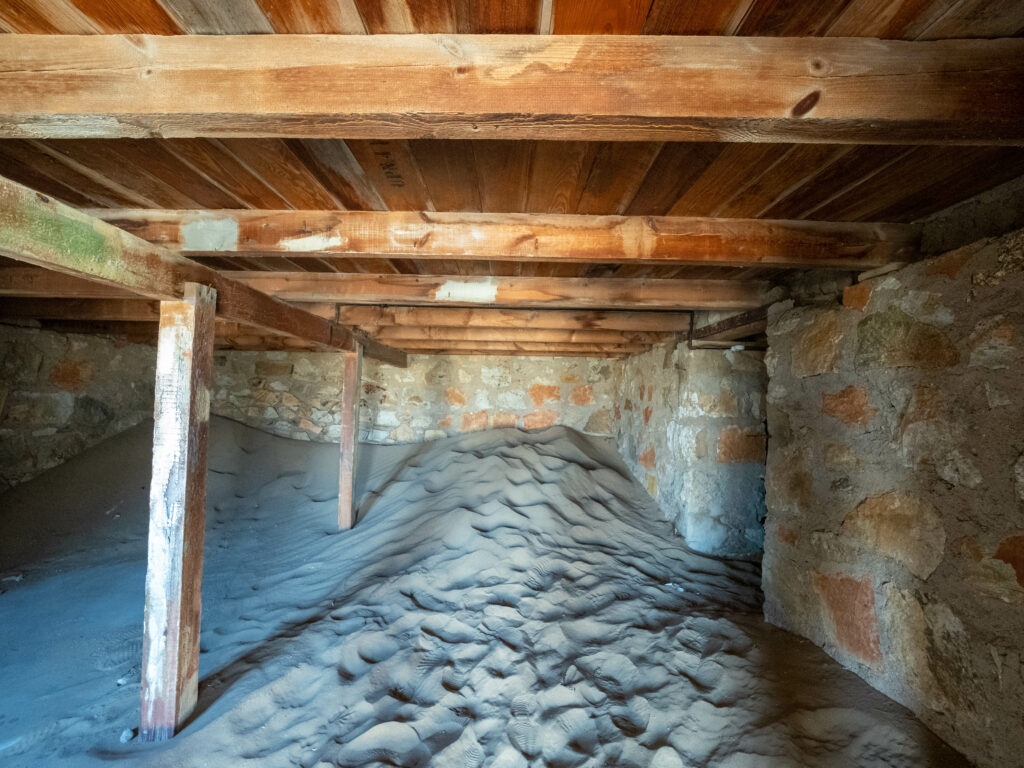 The homes were solidly built with interesting woodwork, wall paper, porches, doors, and staircases.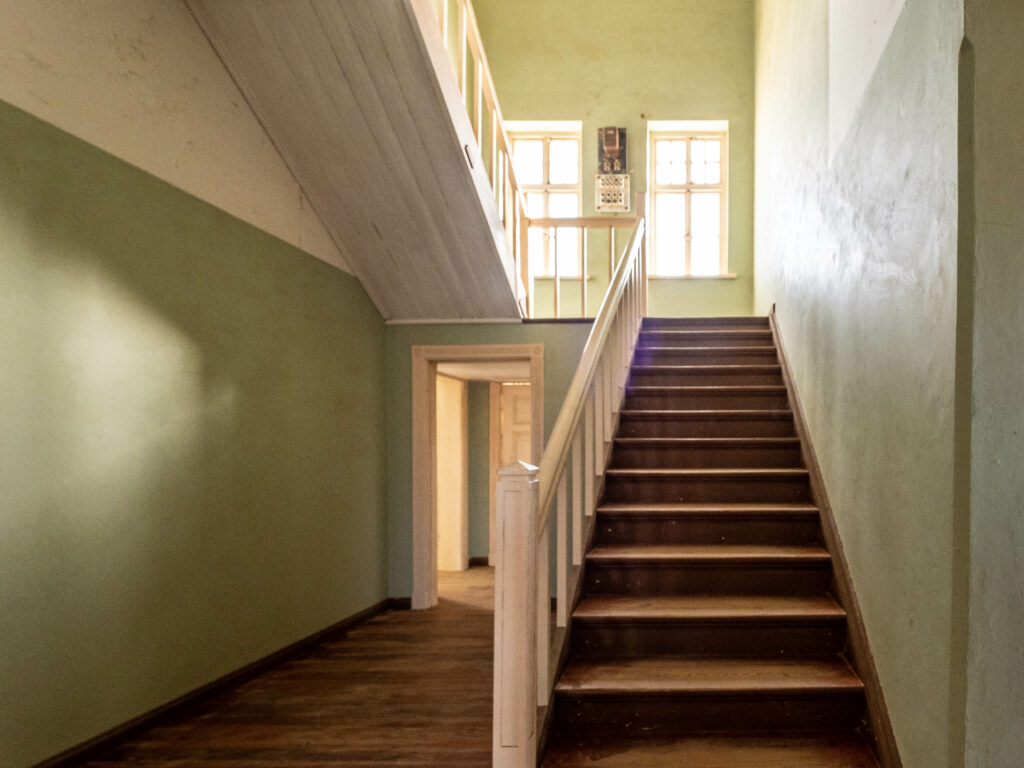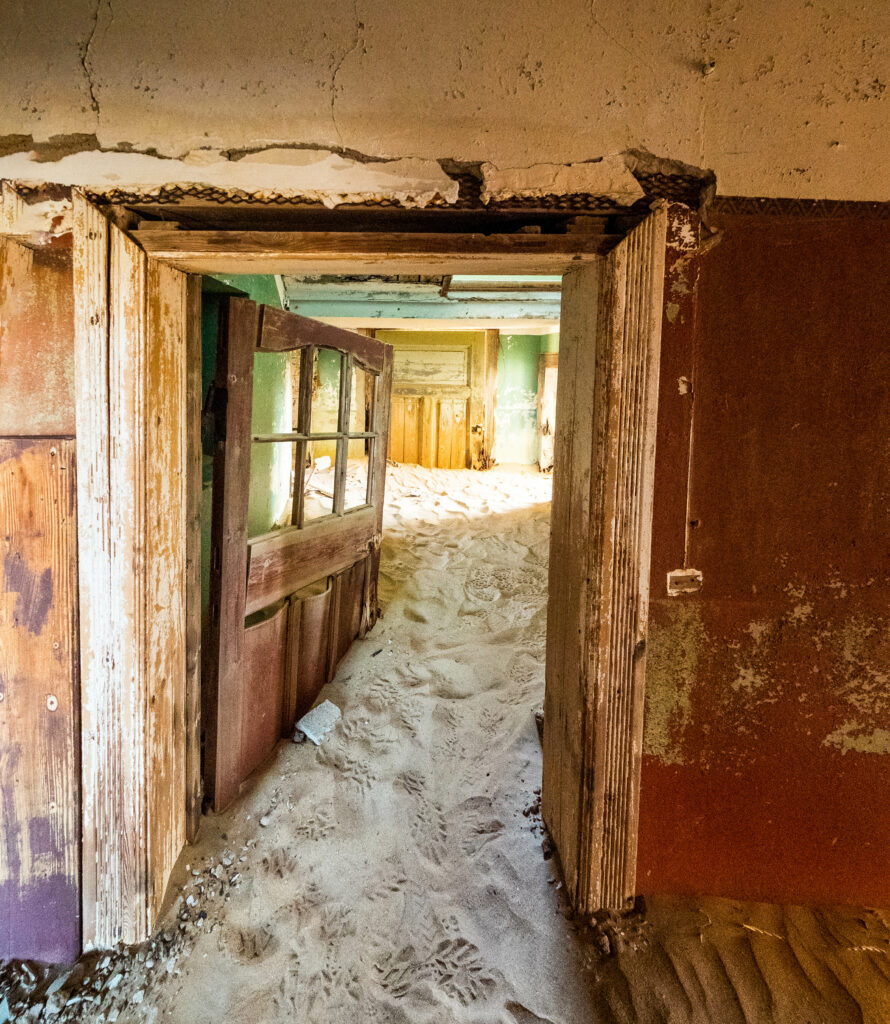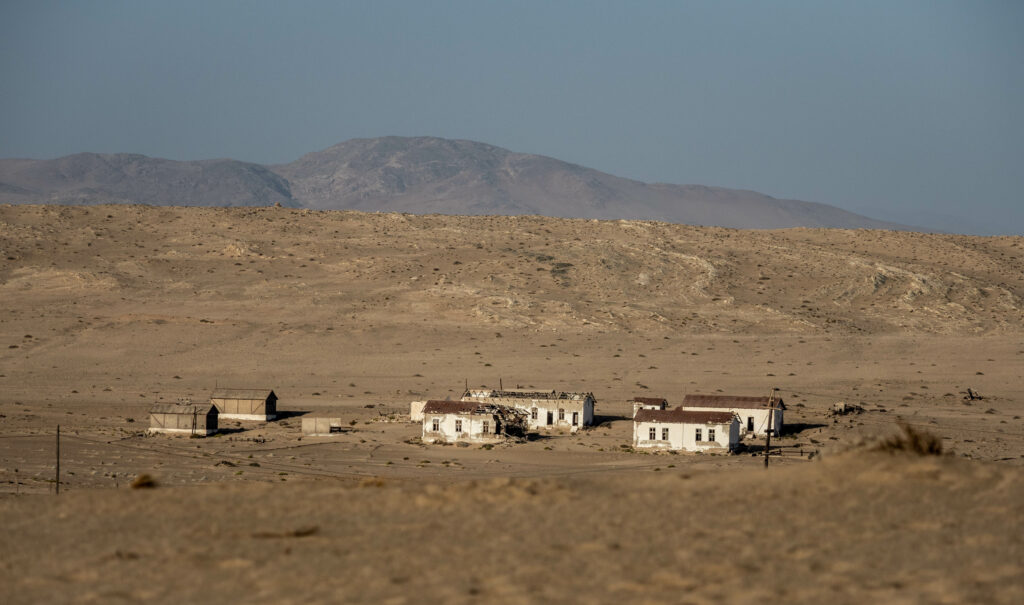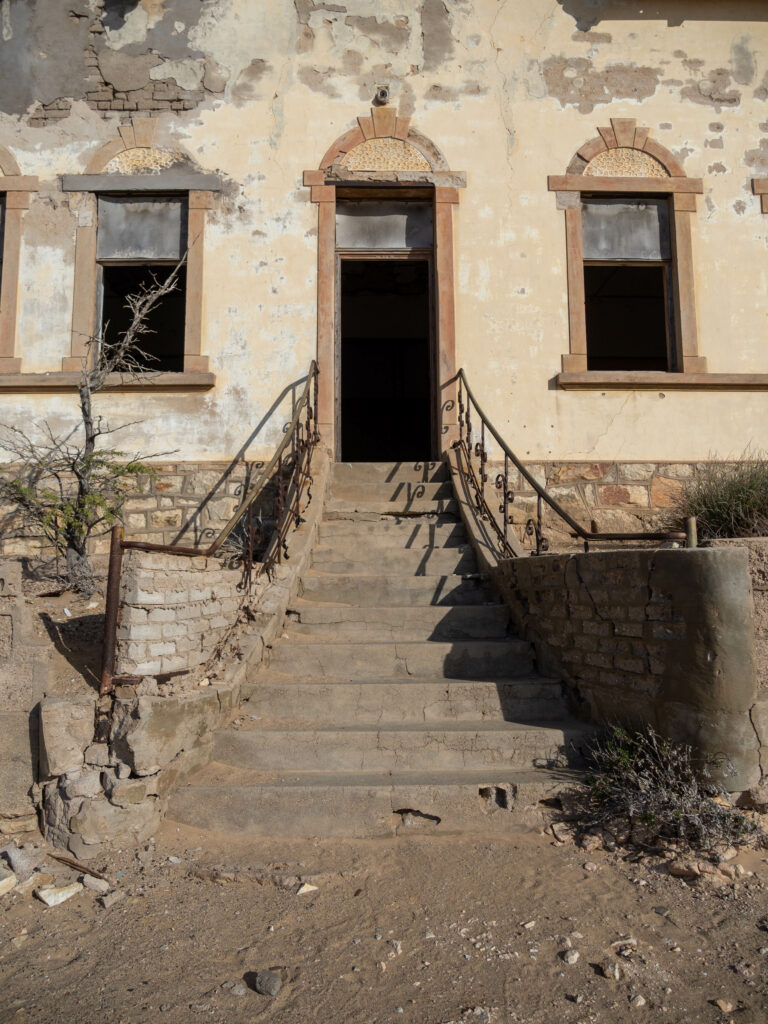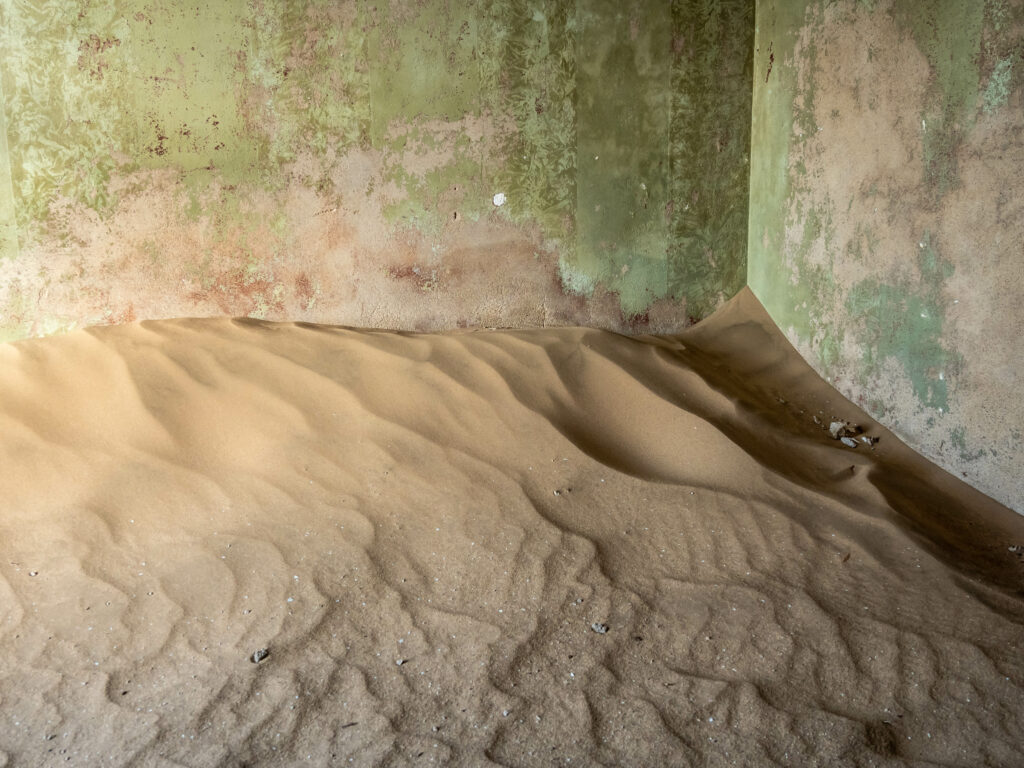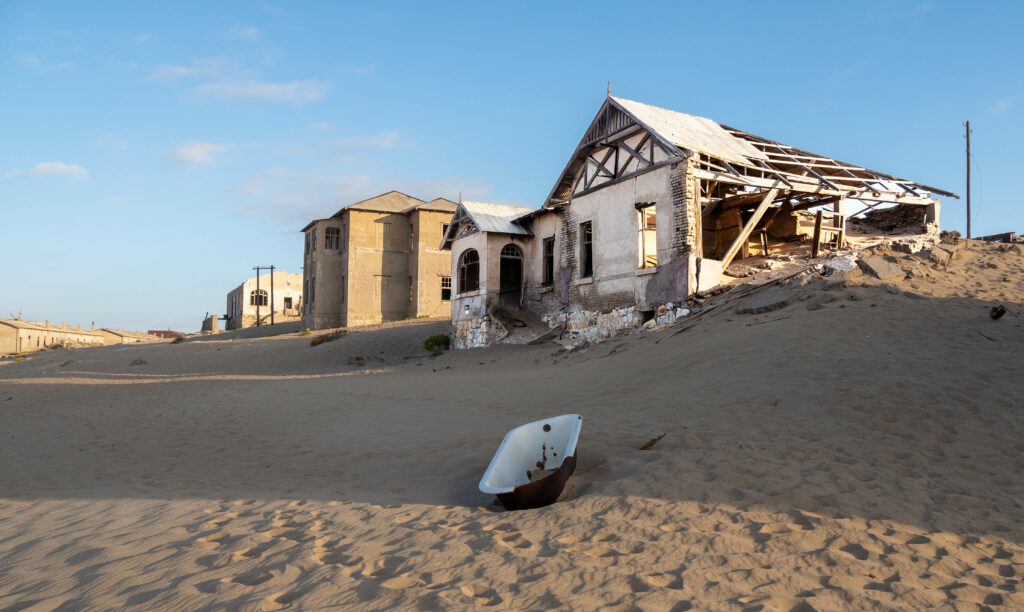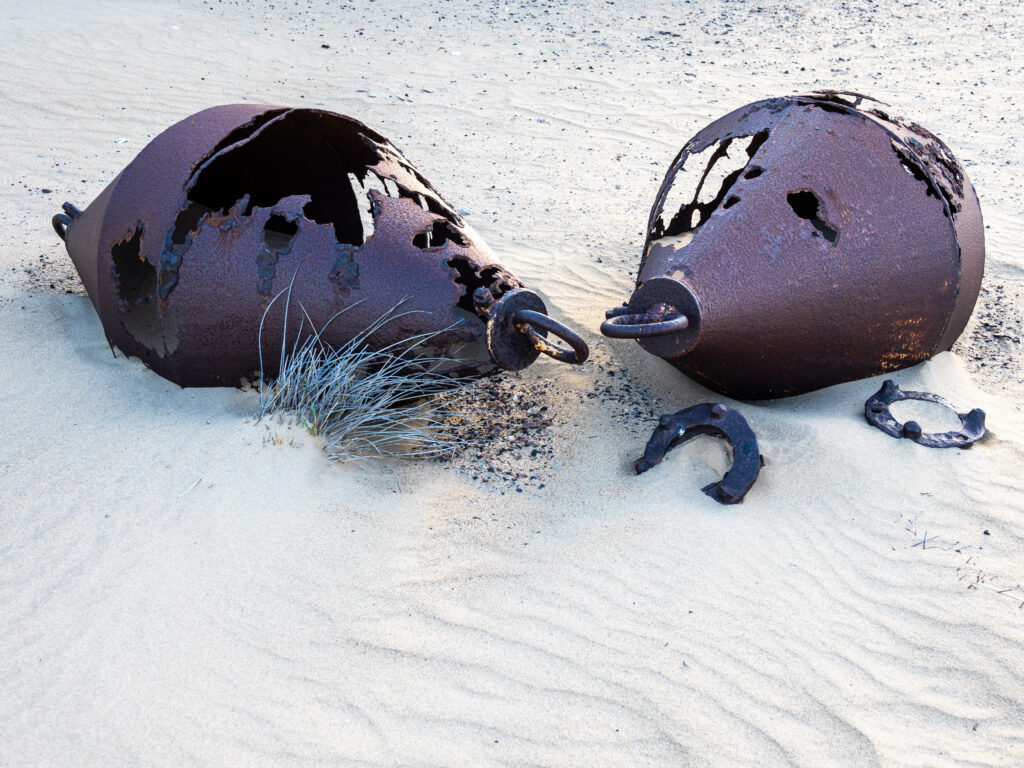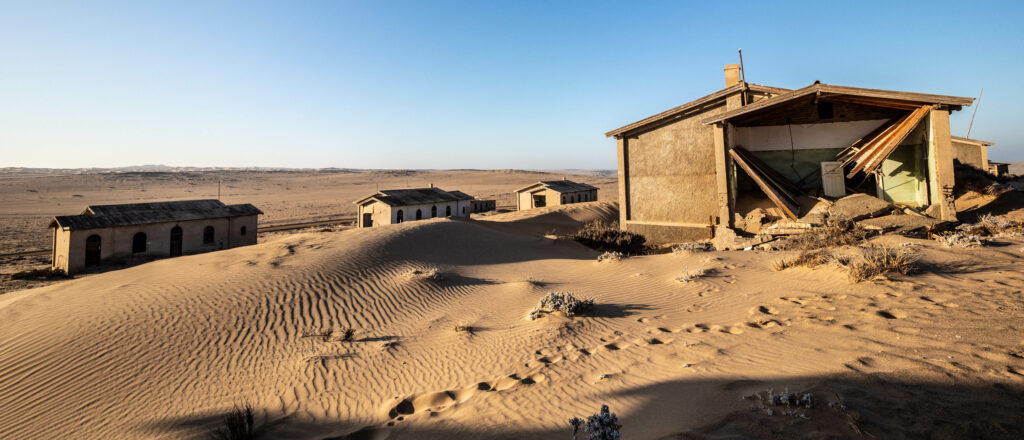 Bathrooms – then followed by current visitor bathrooms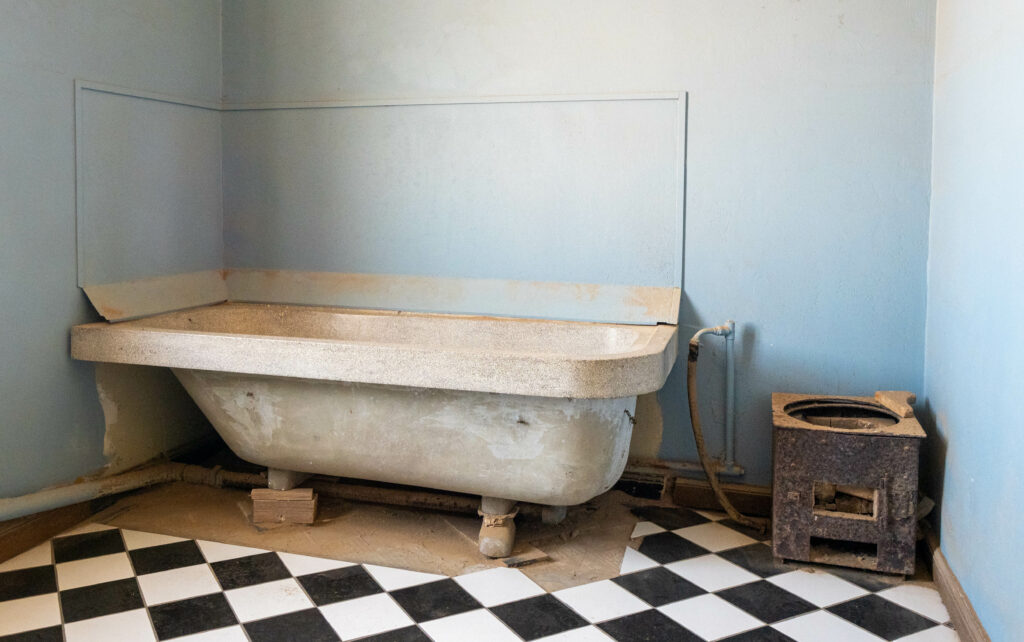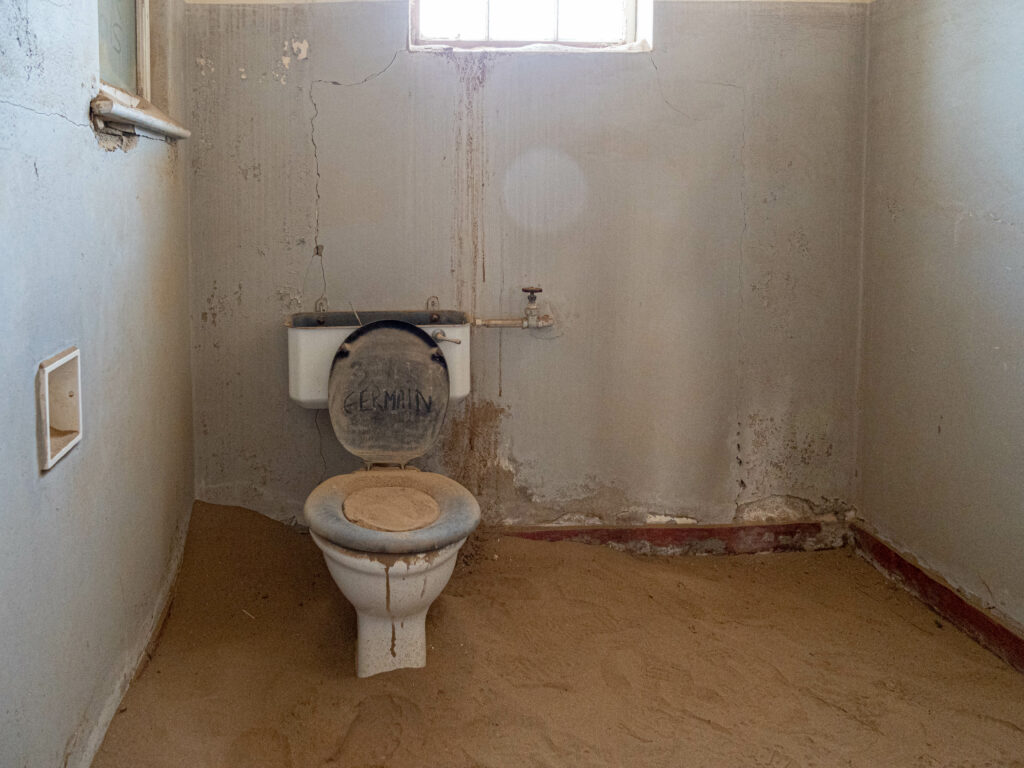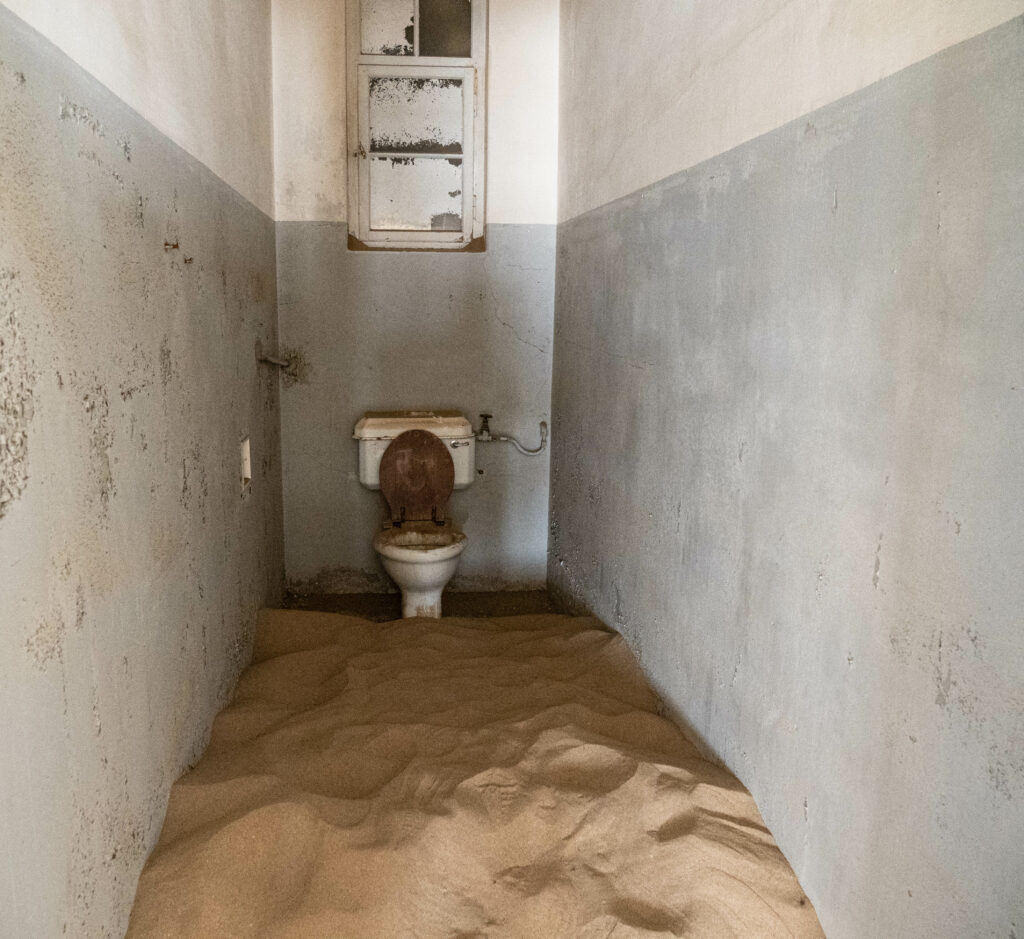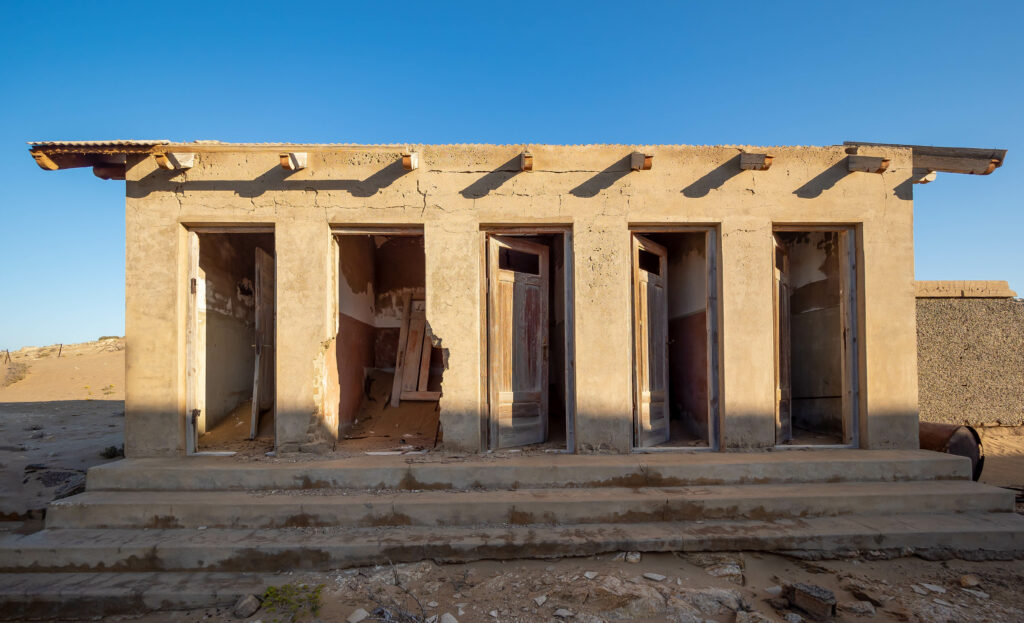 Signs for current visitors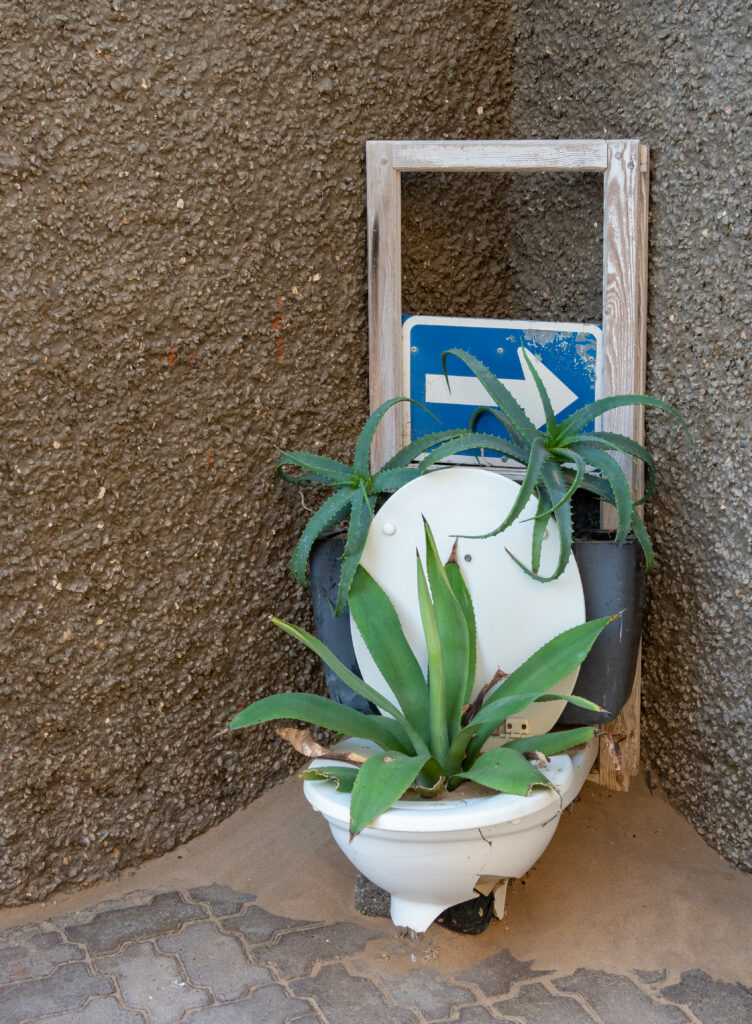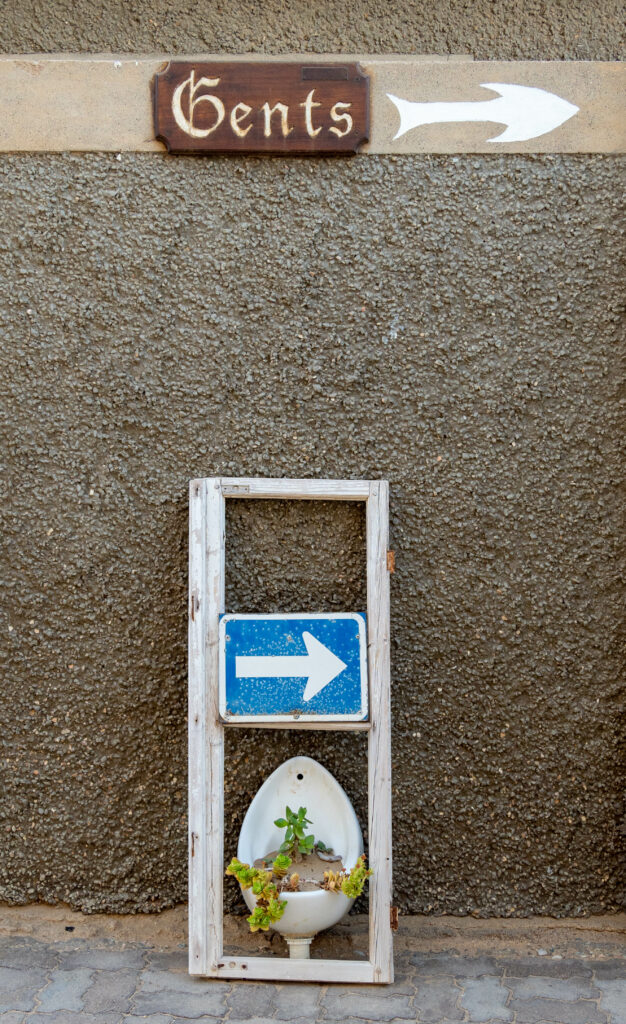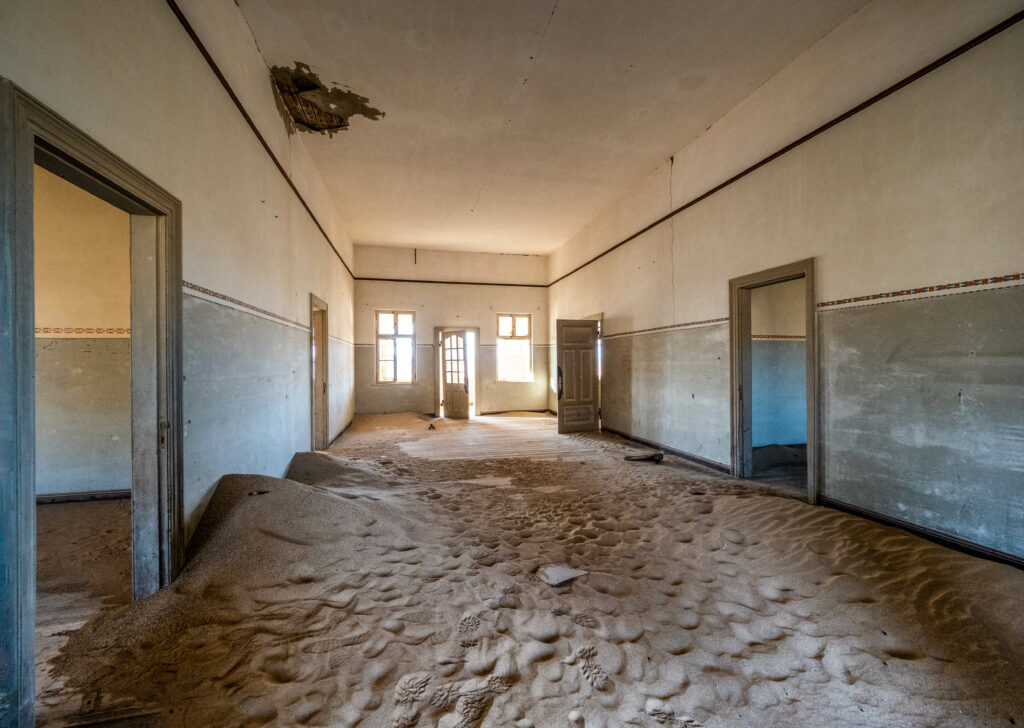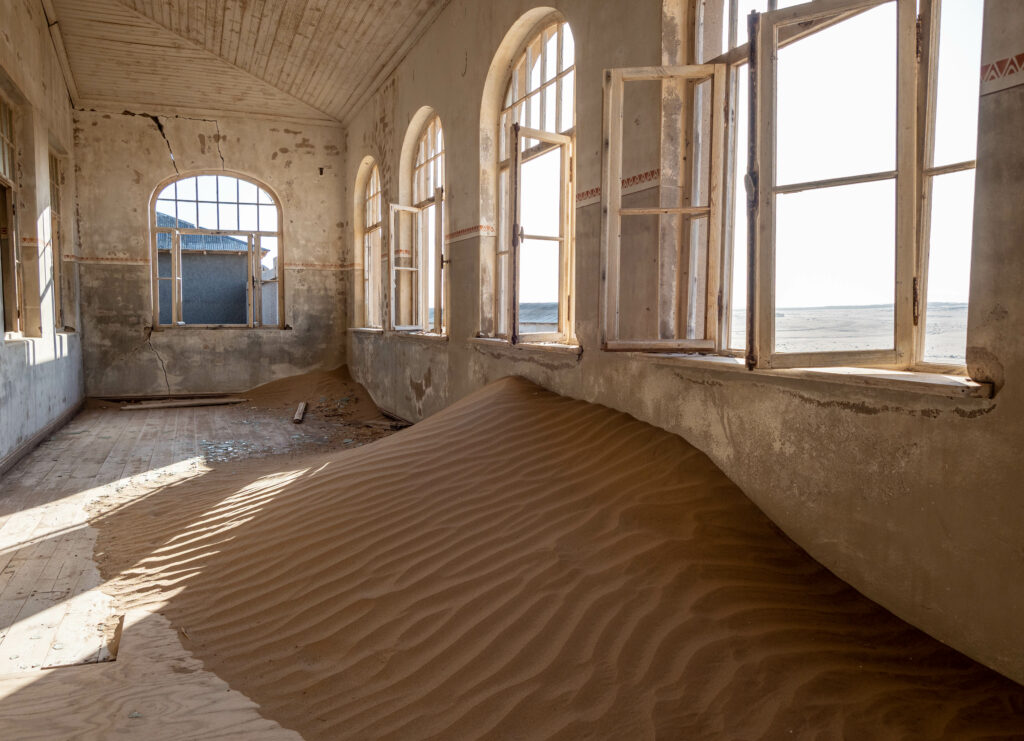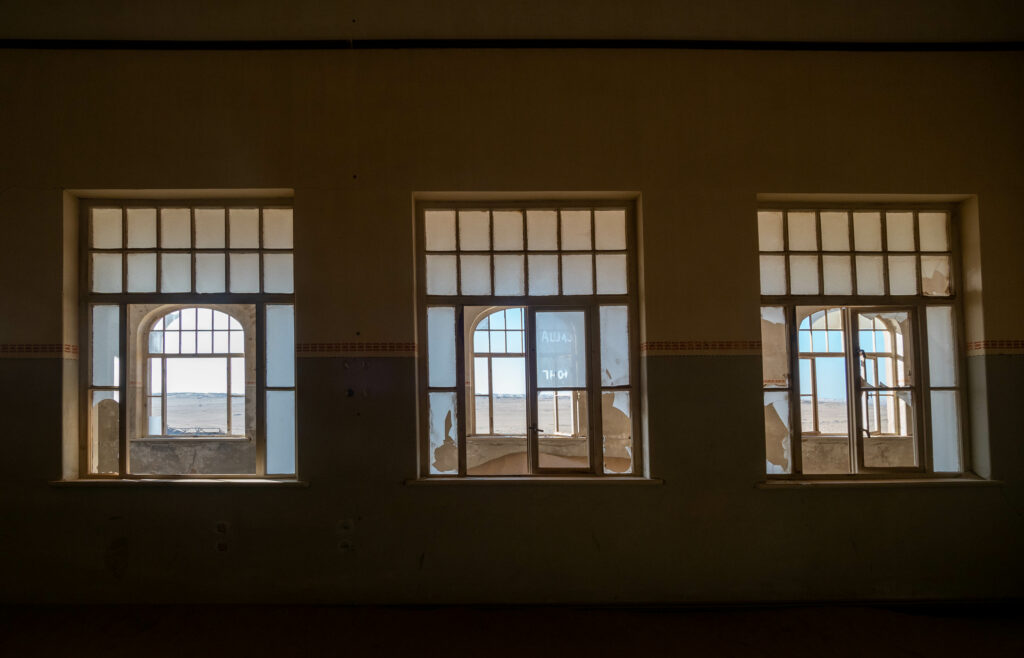 A warning sign seen all over this community.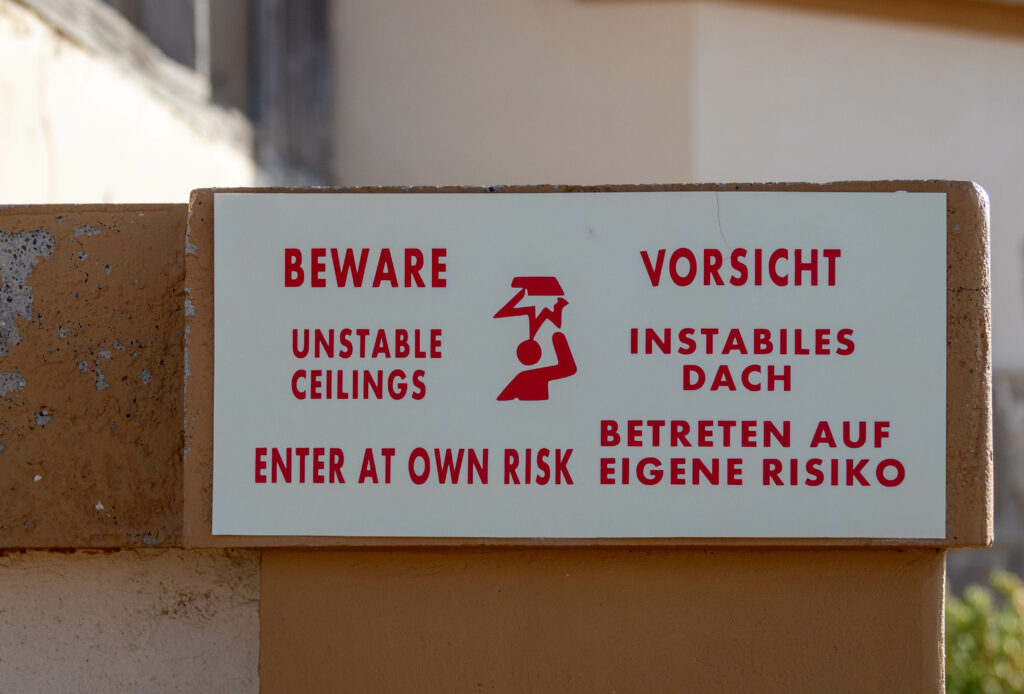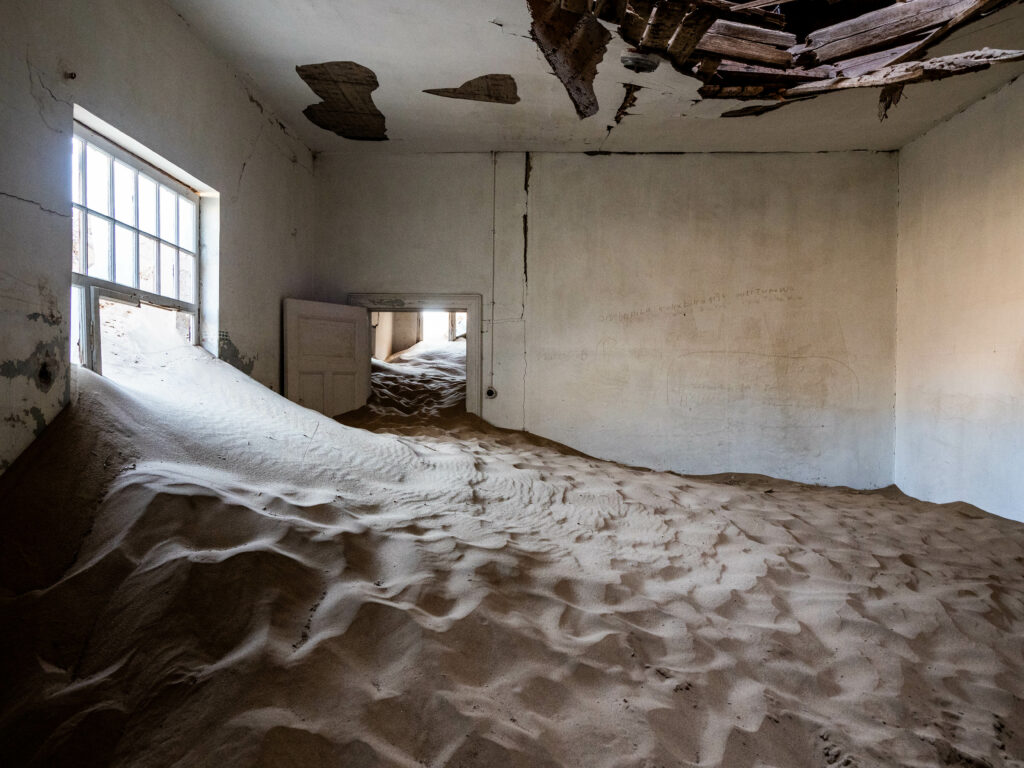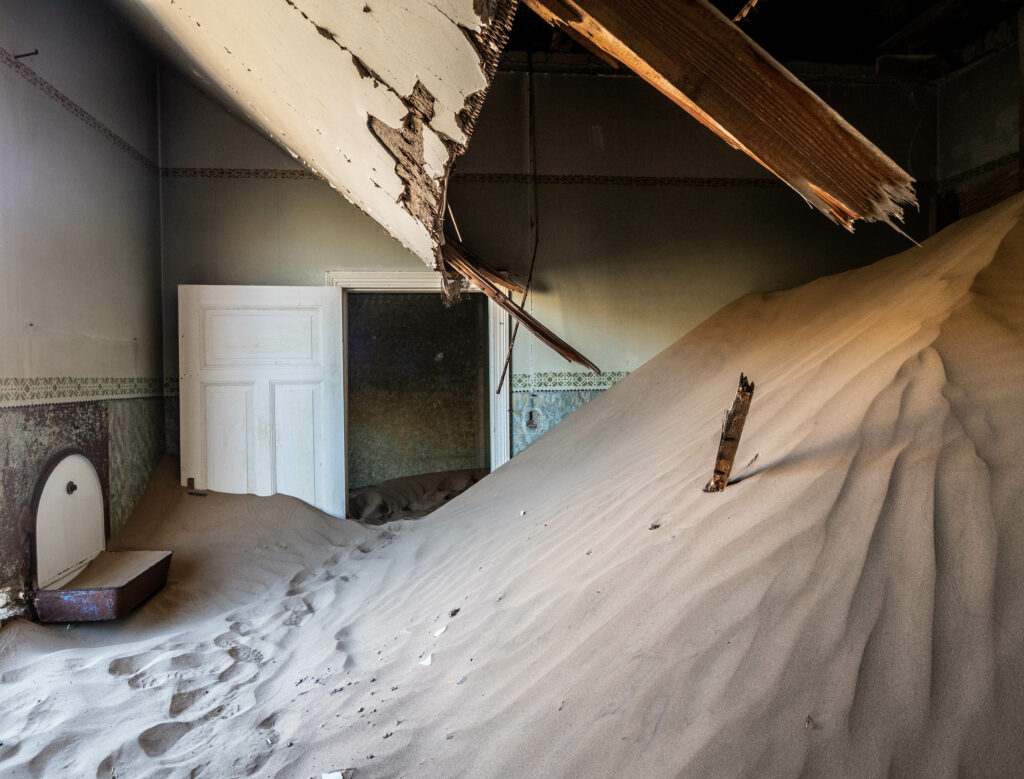 Notice the wallpaper.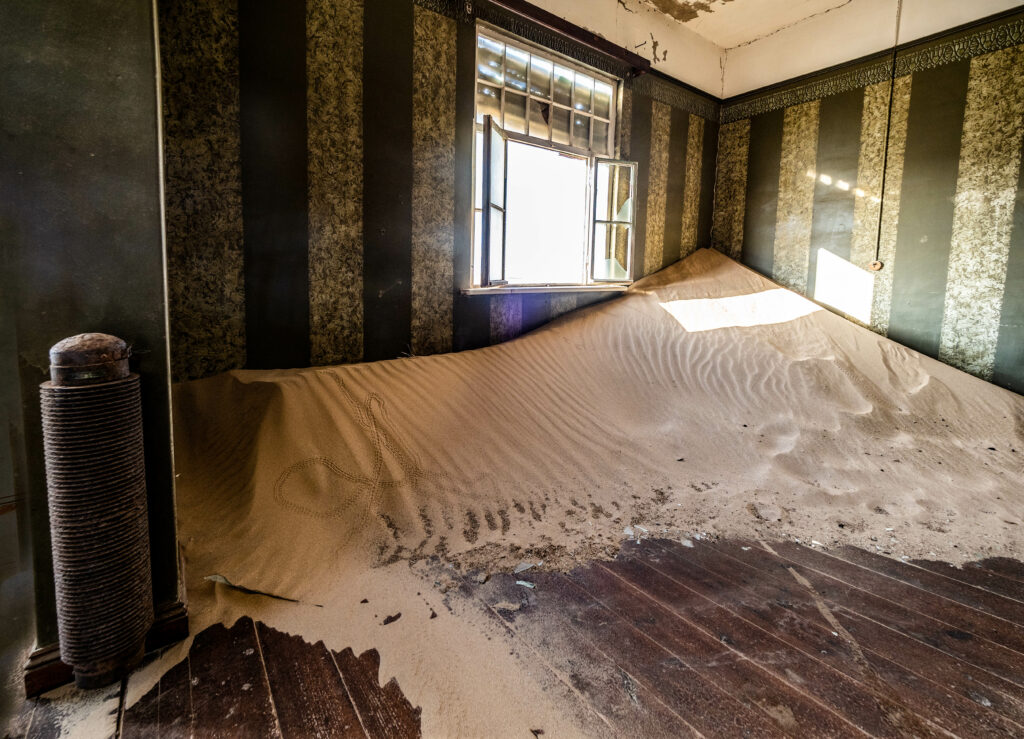 These trims are stencils.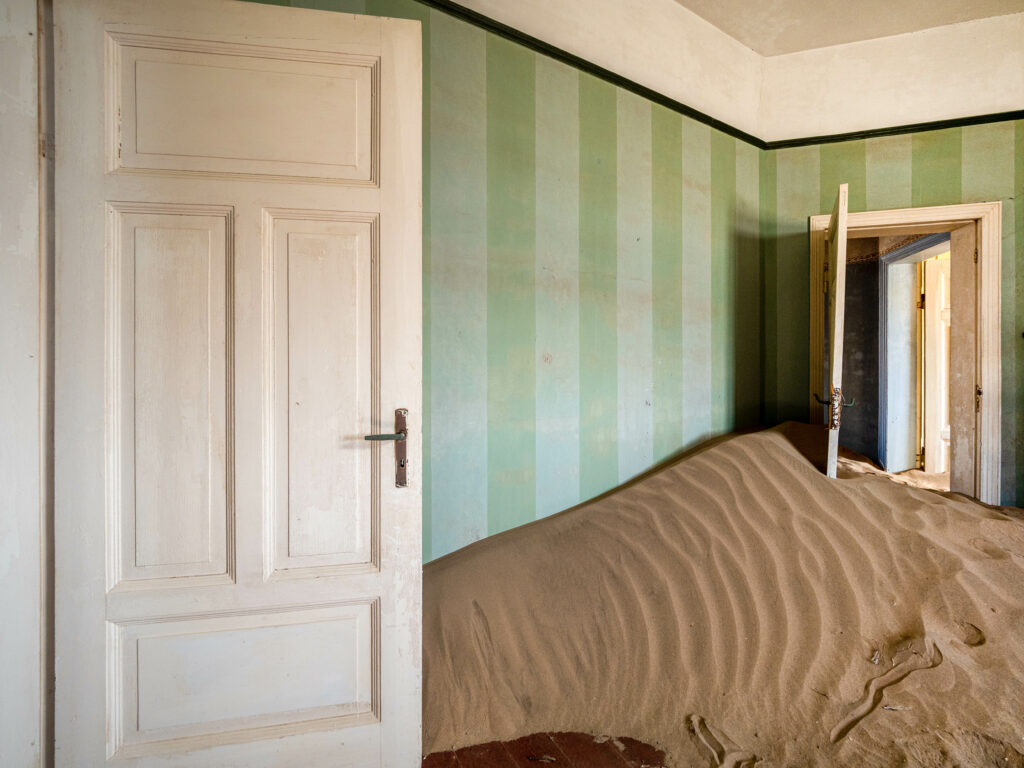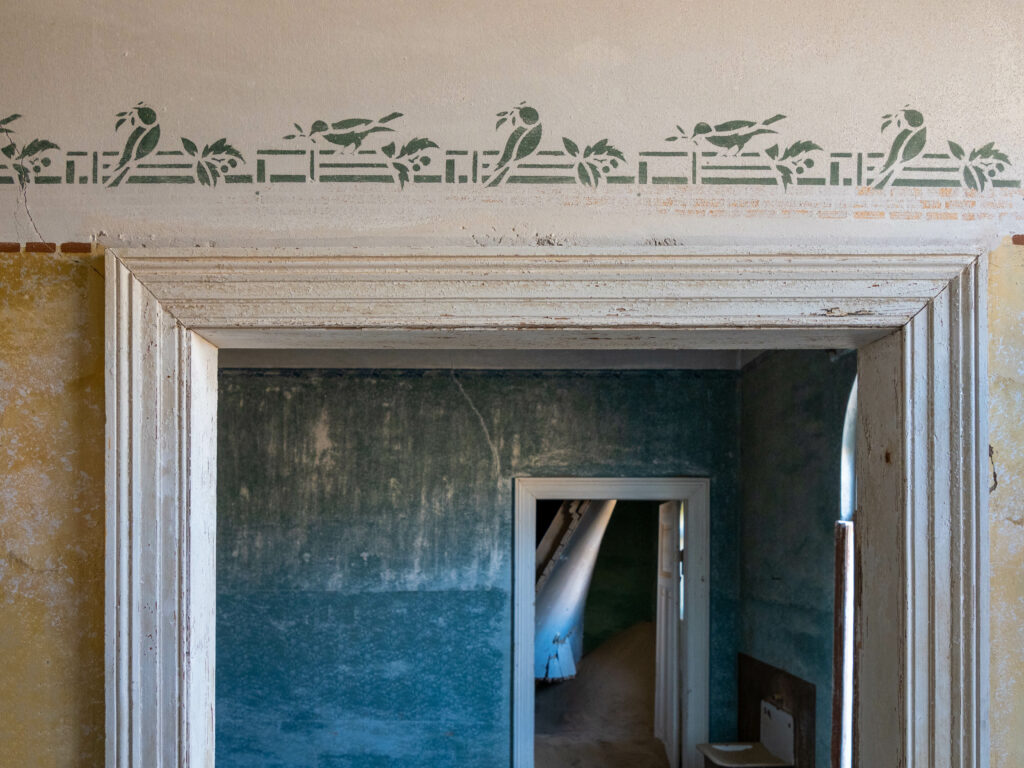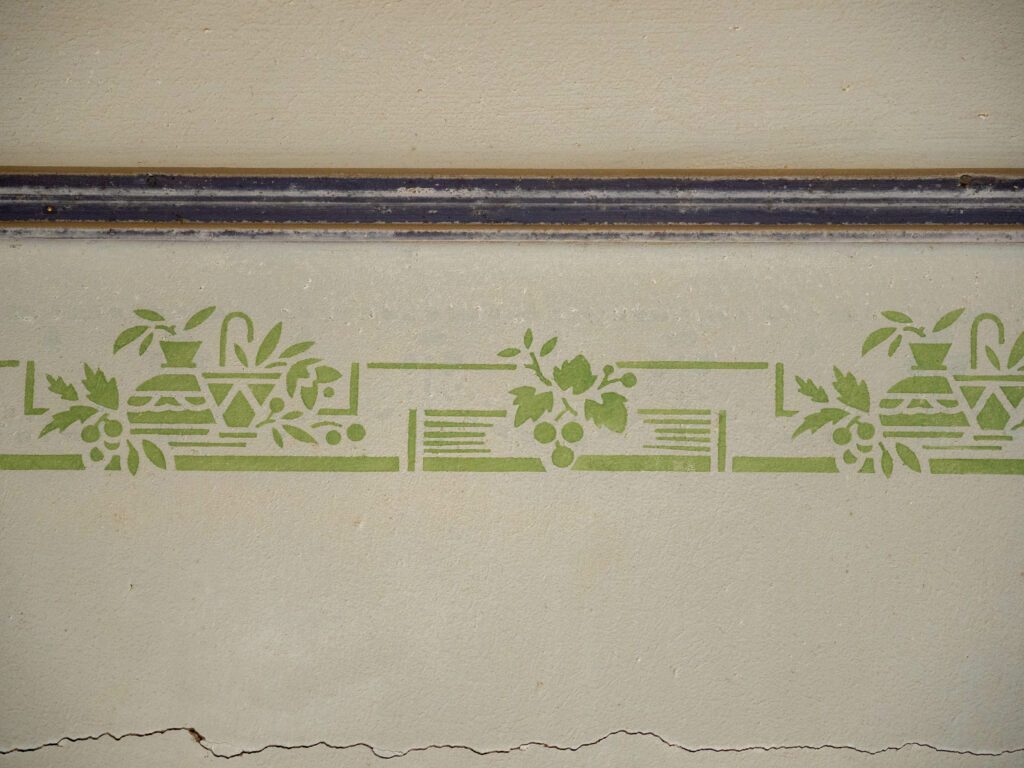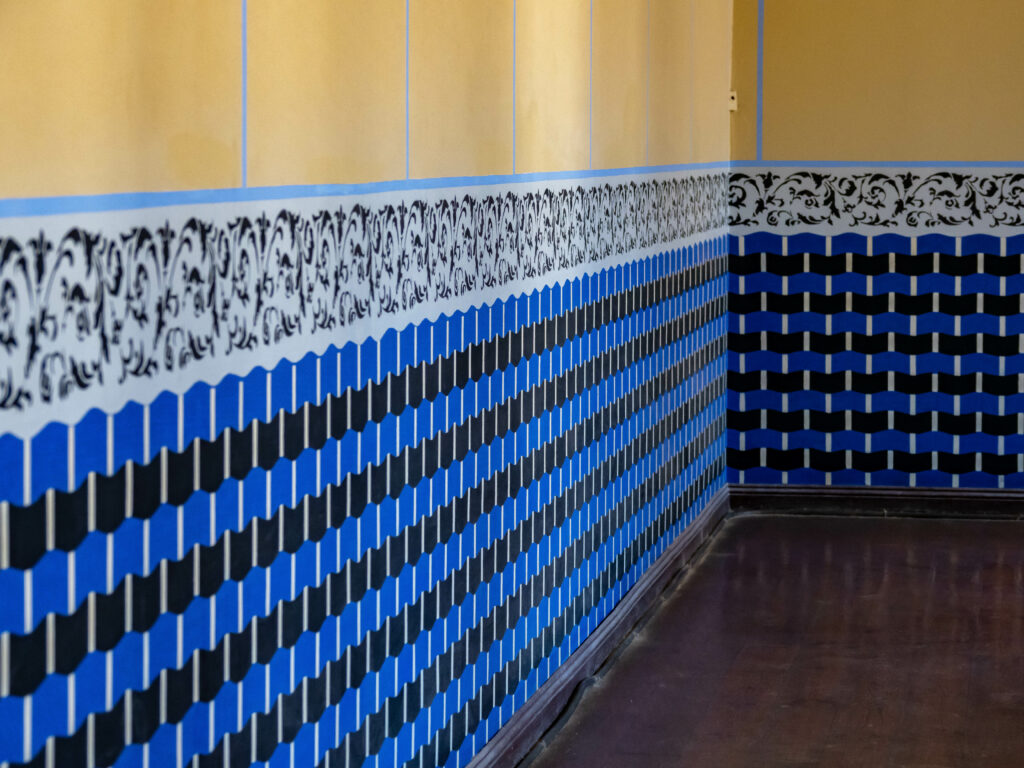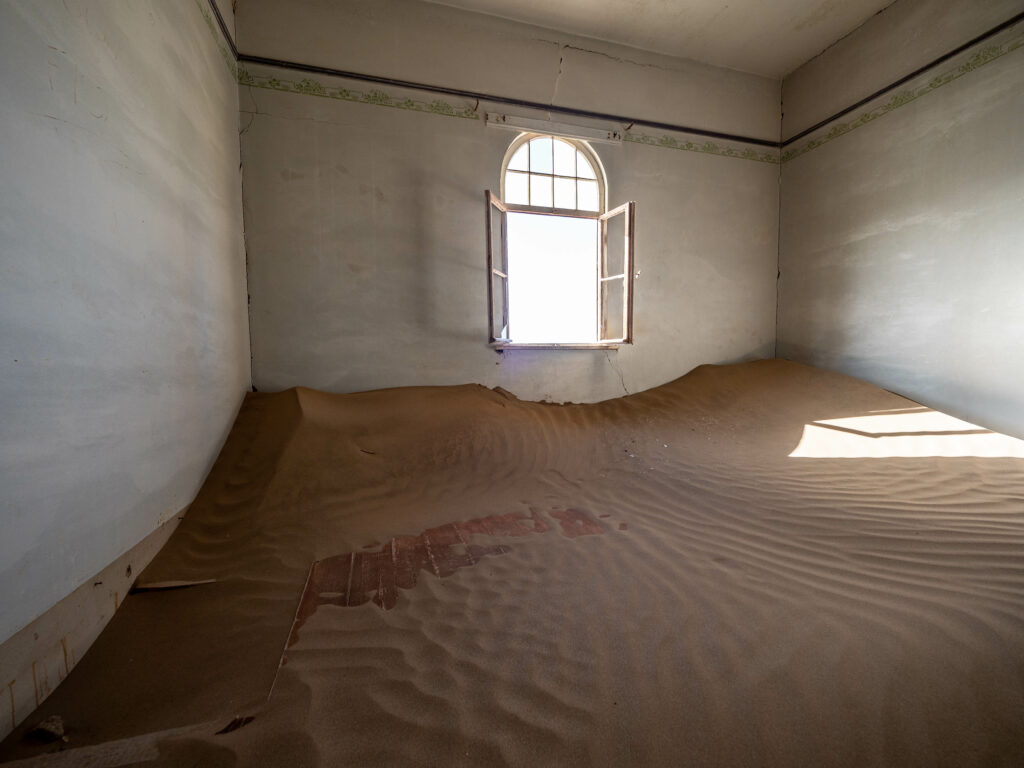 Graffiti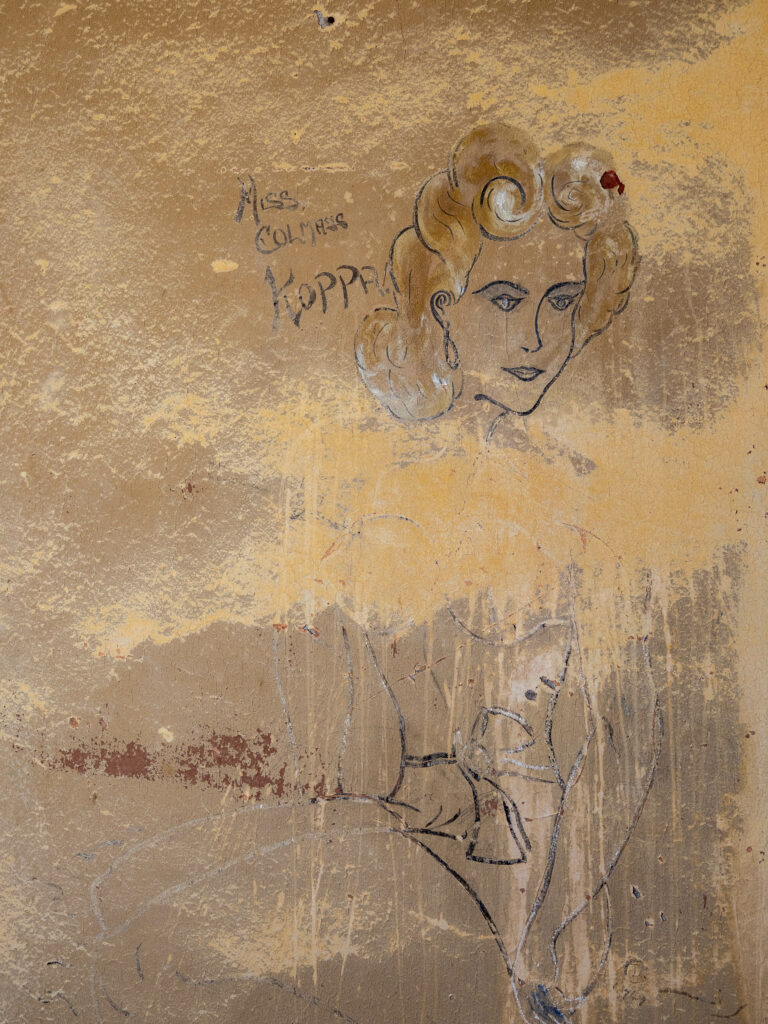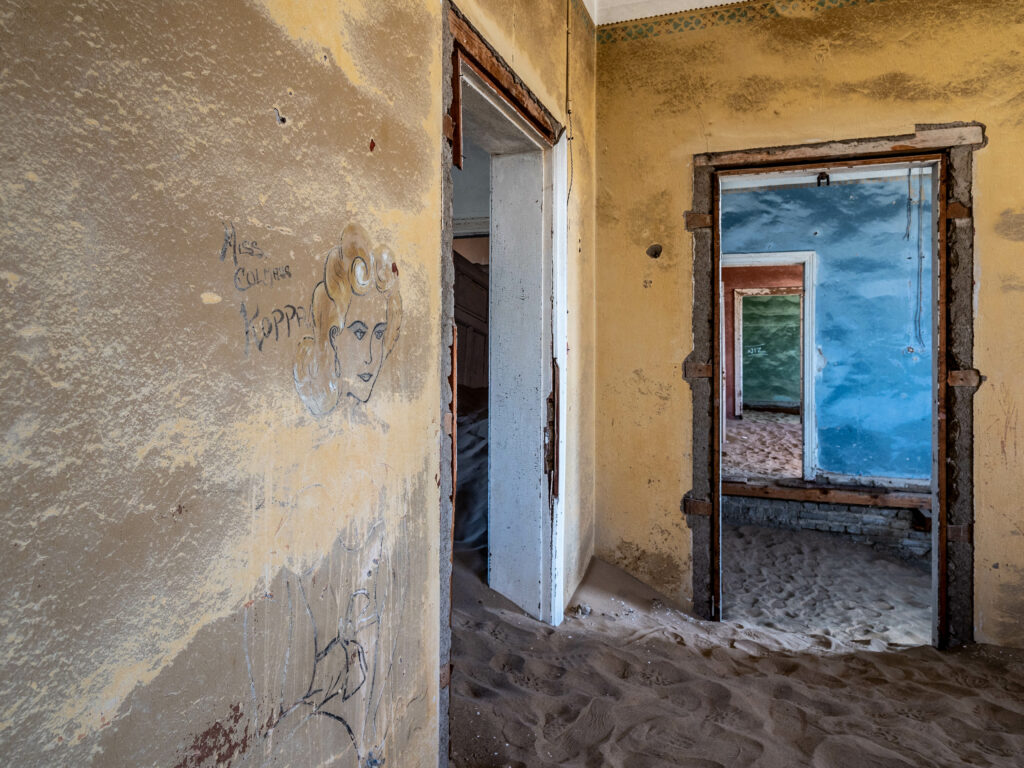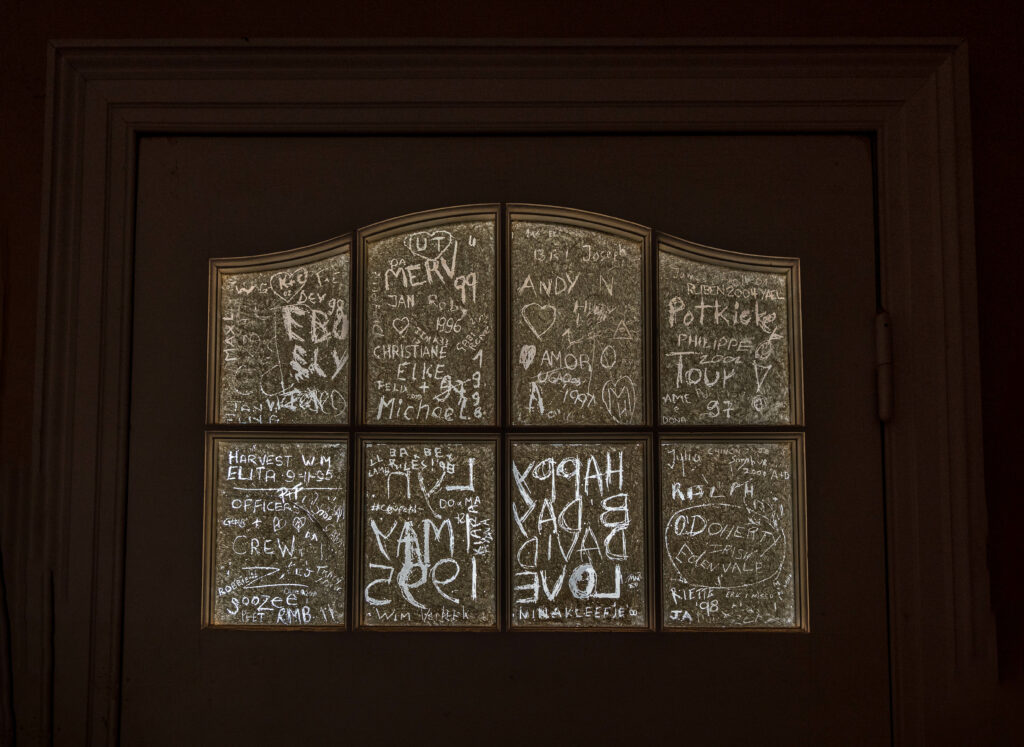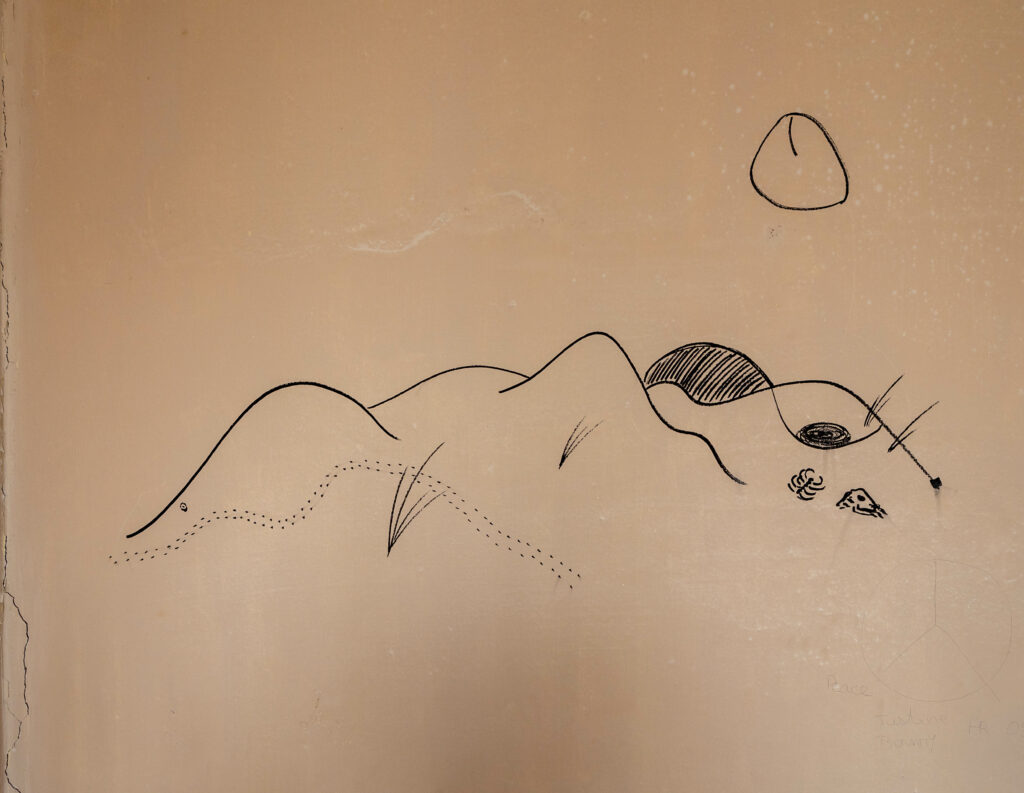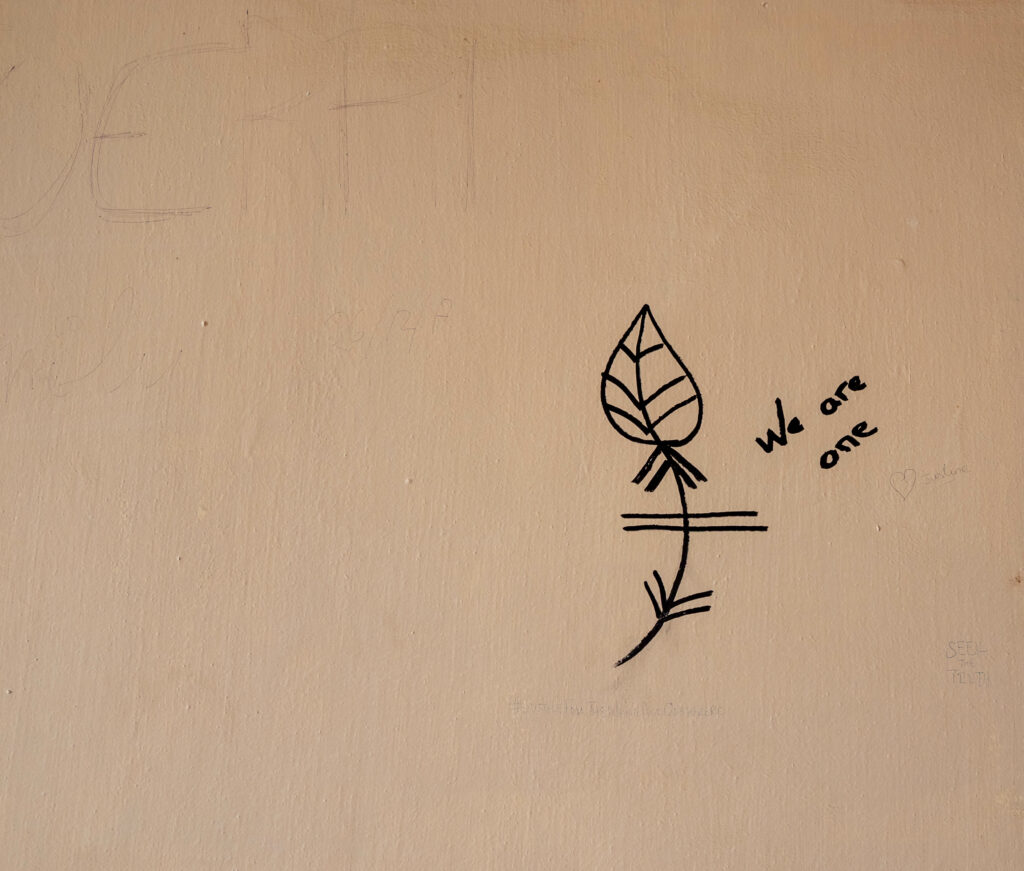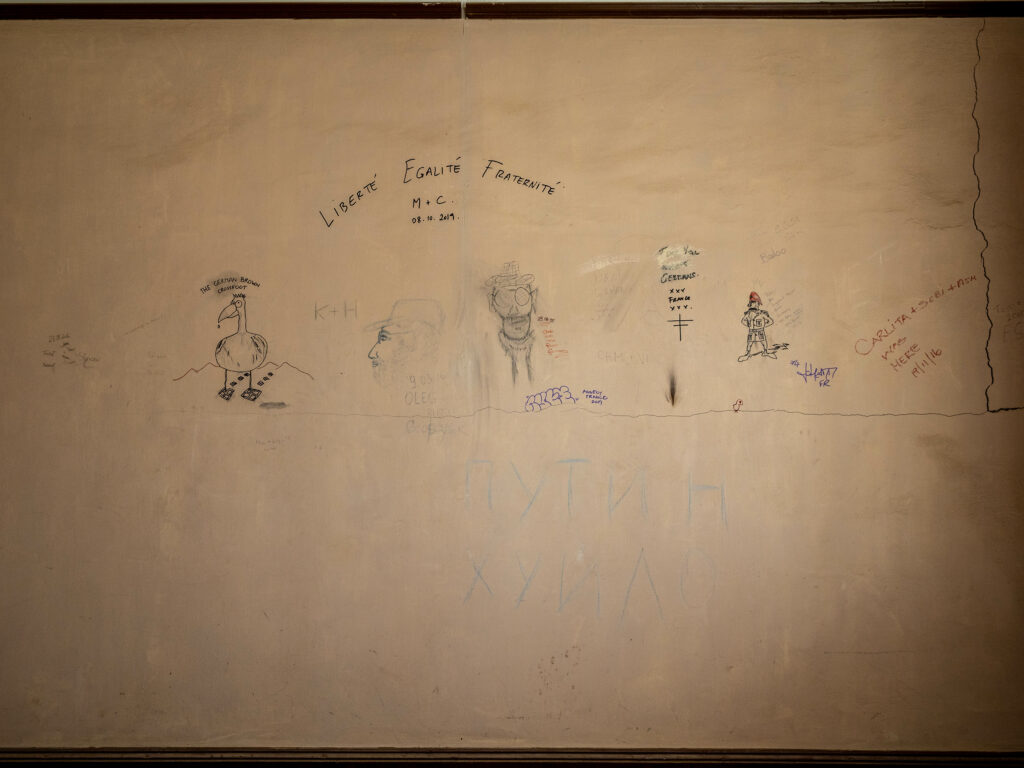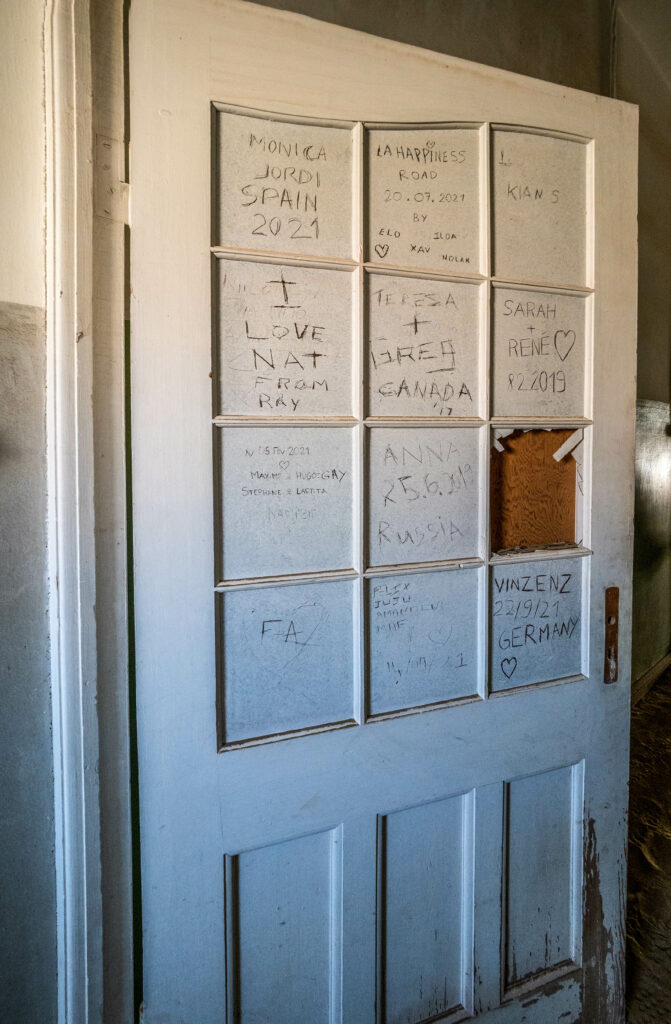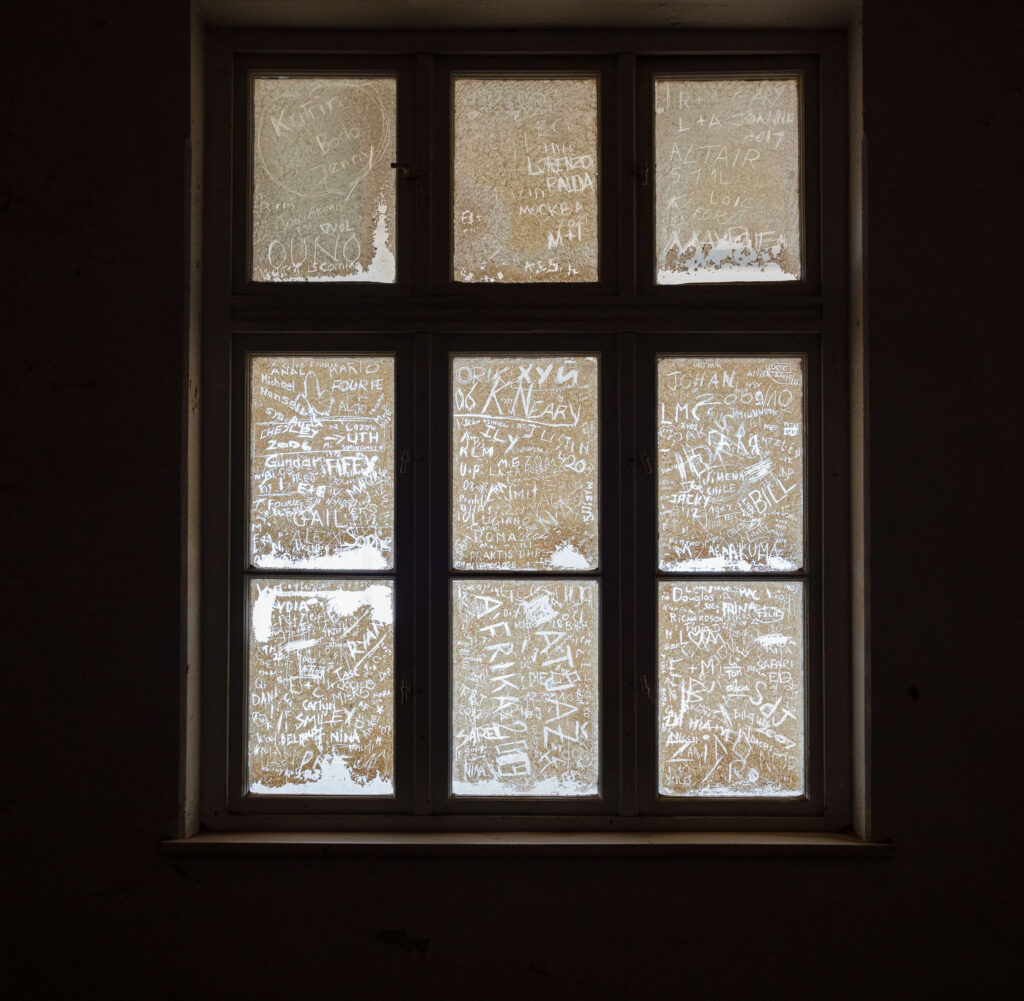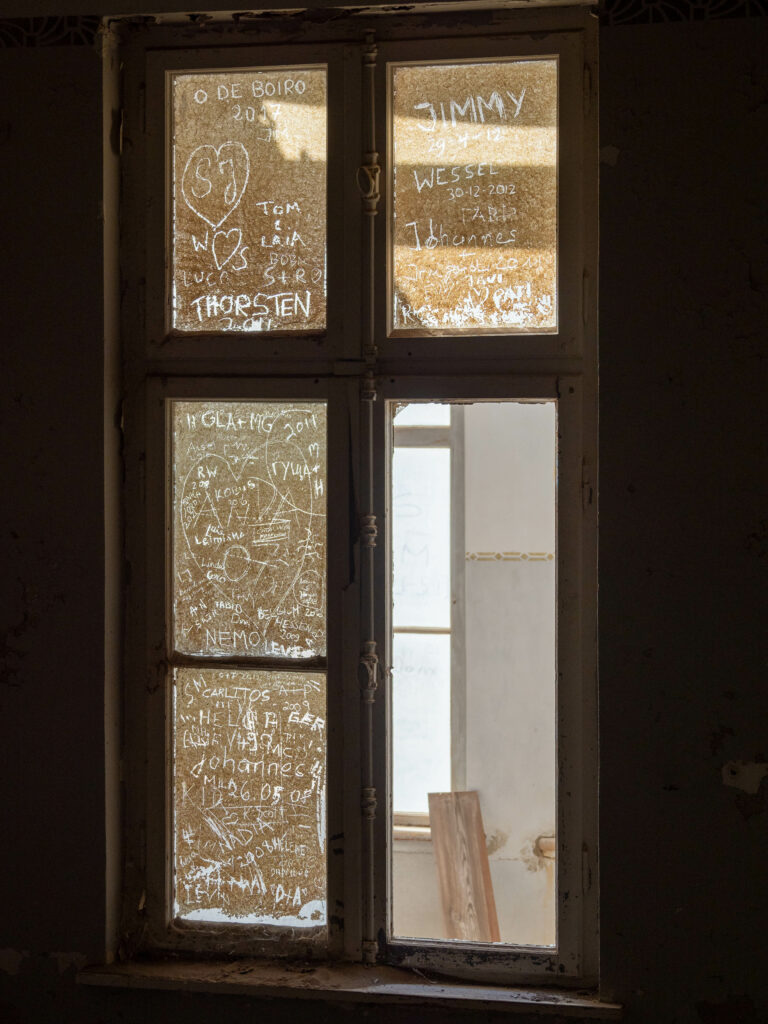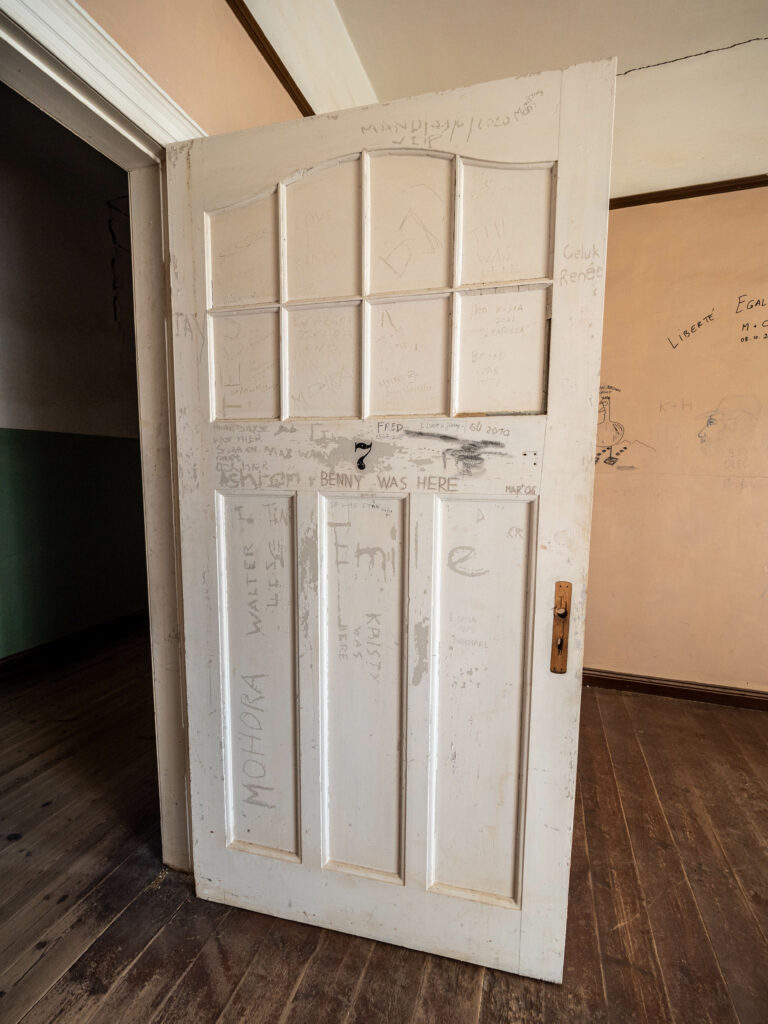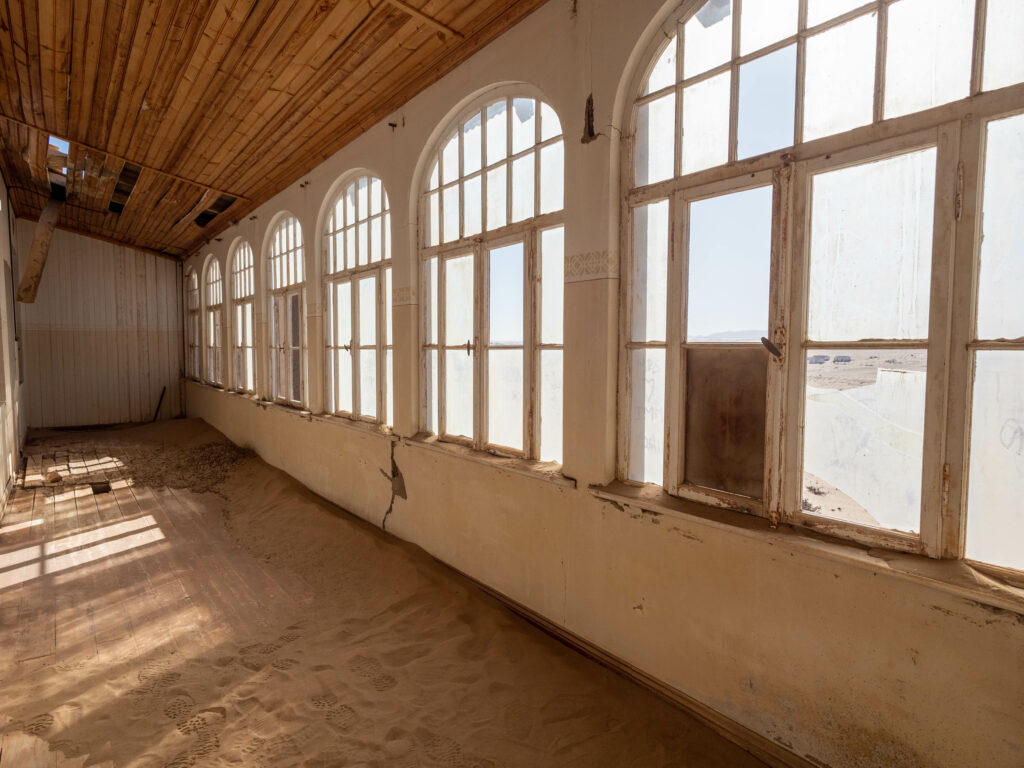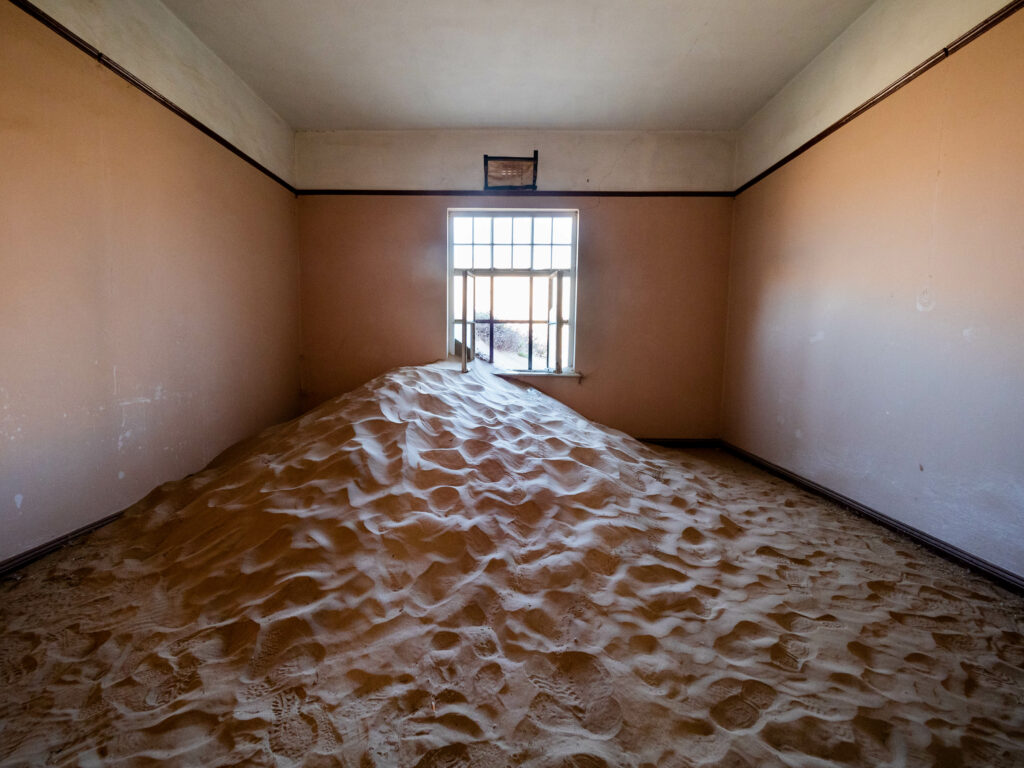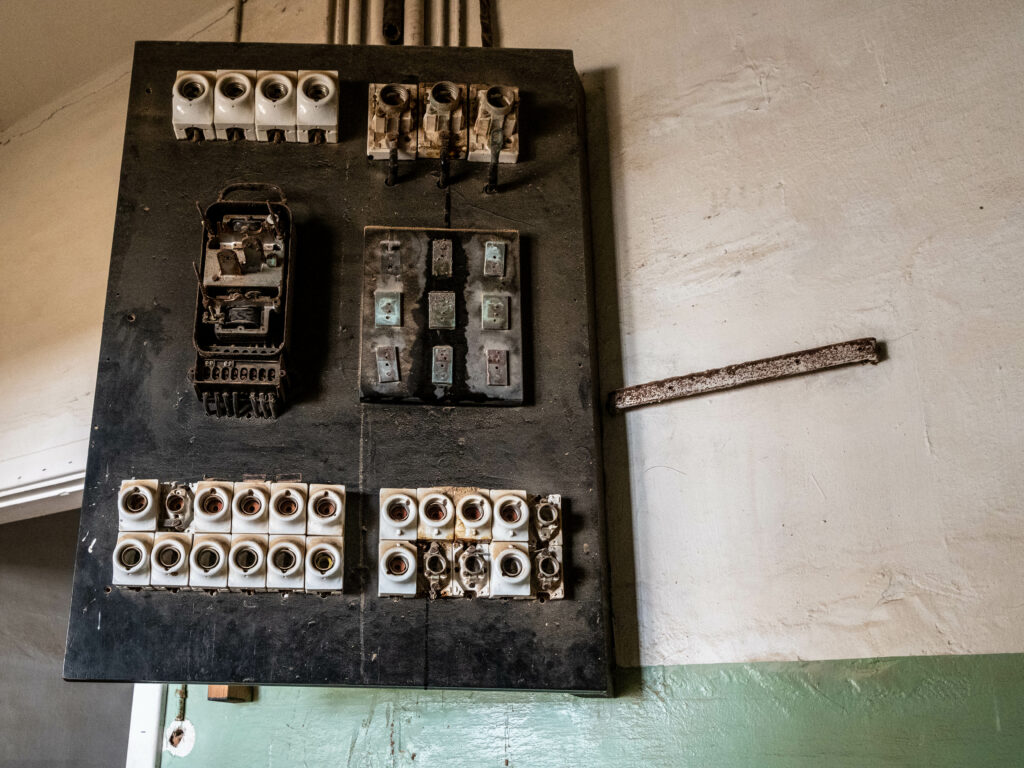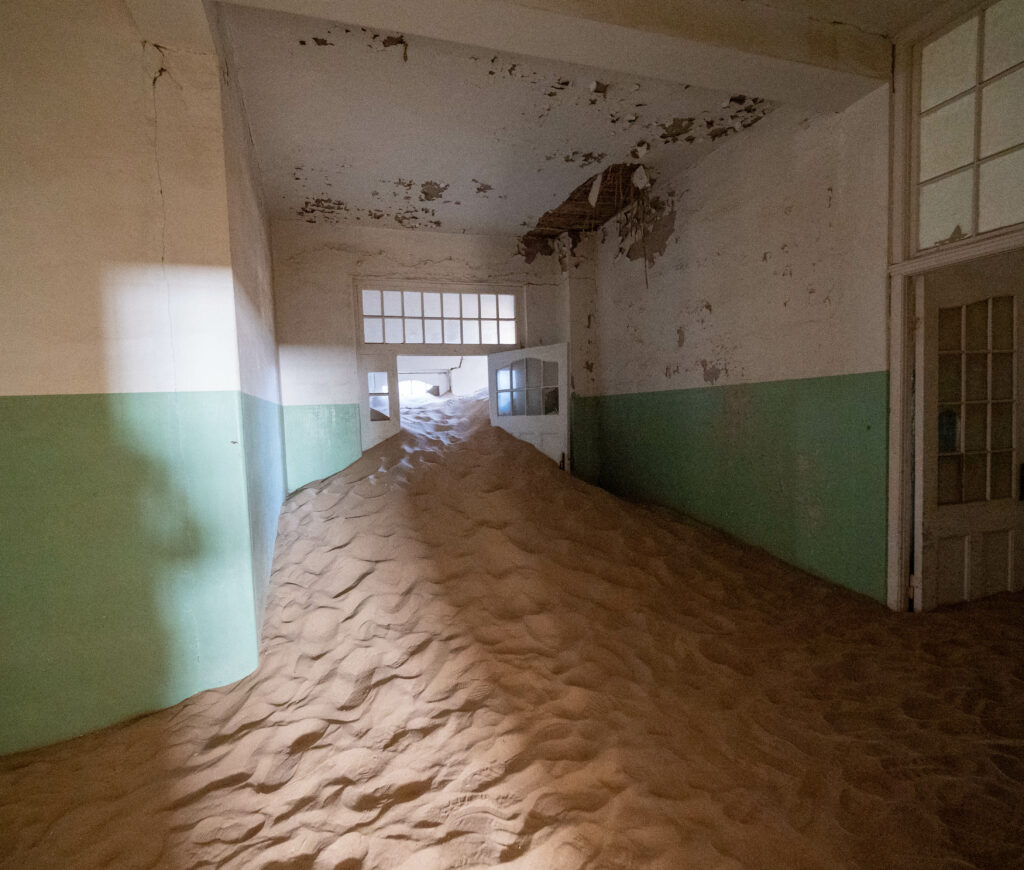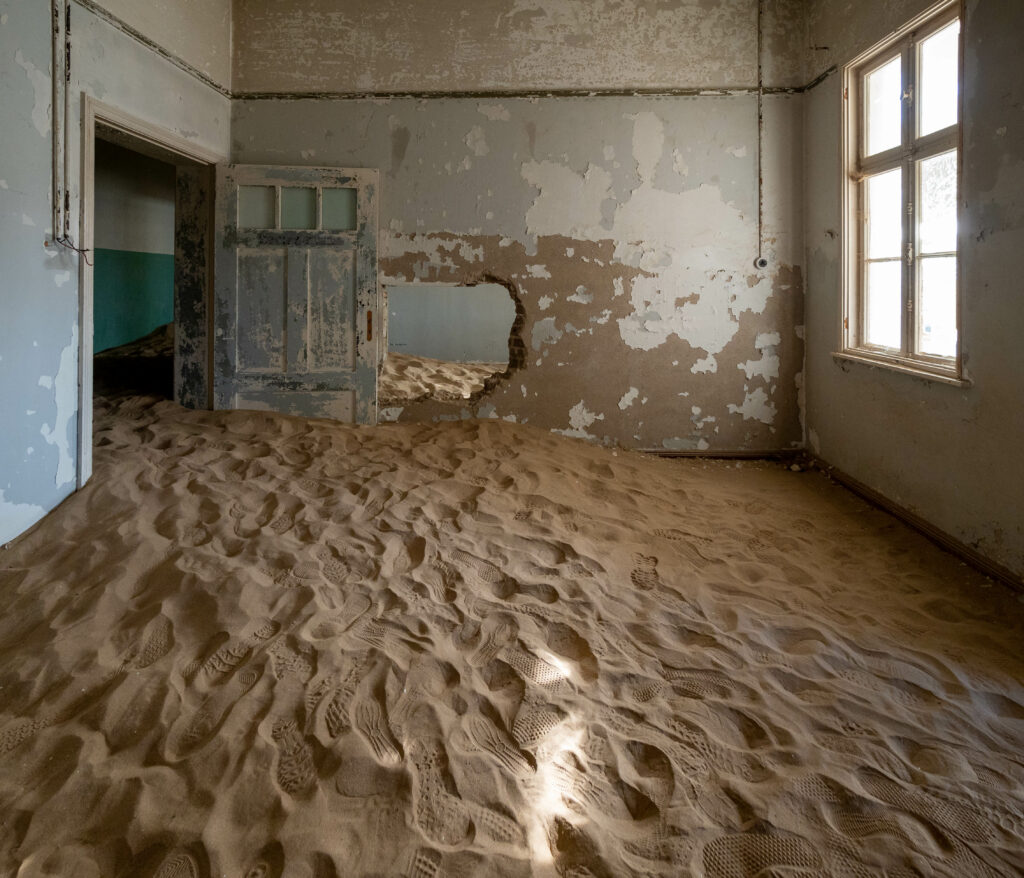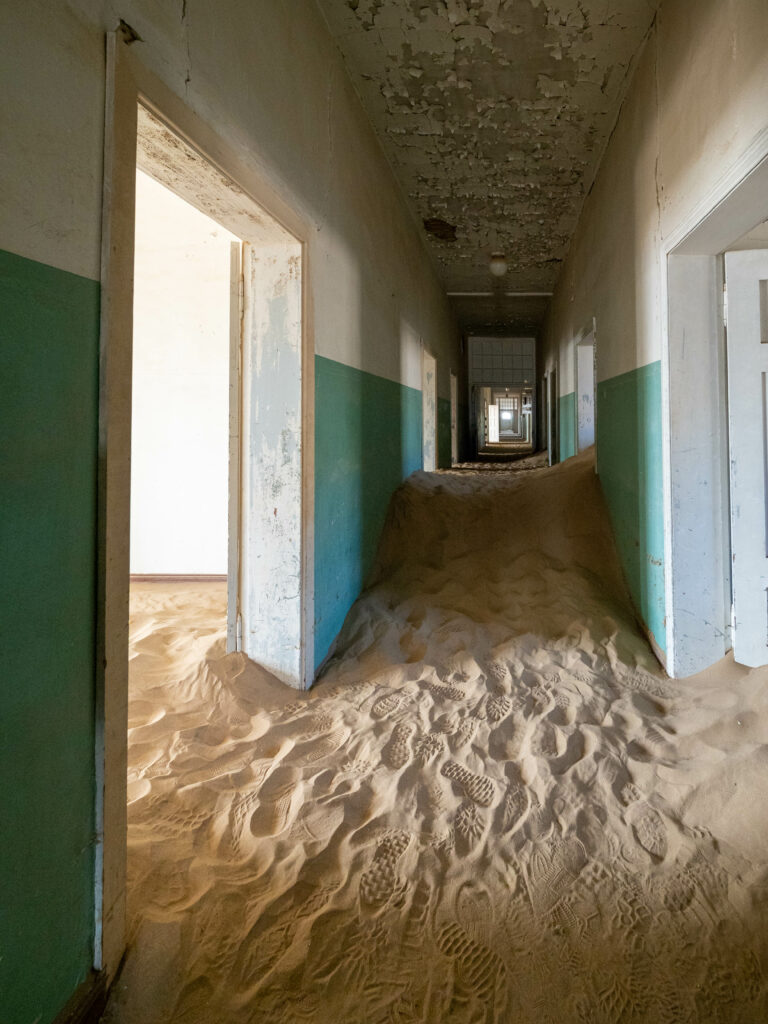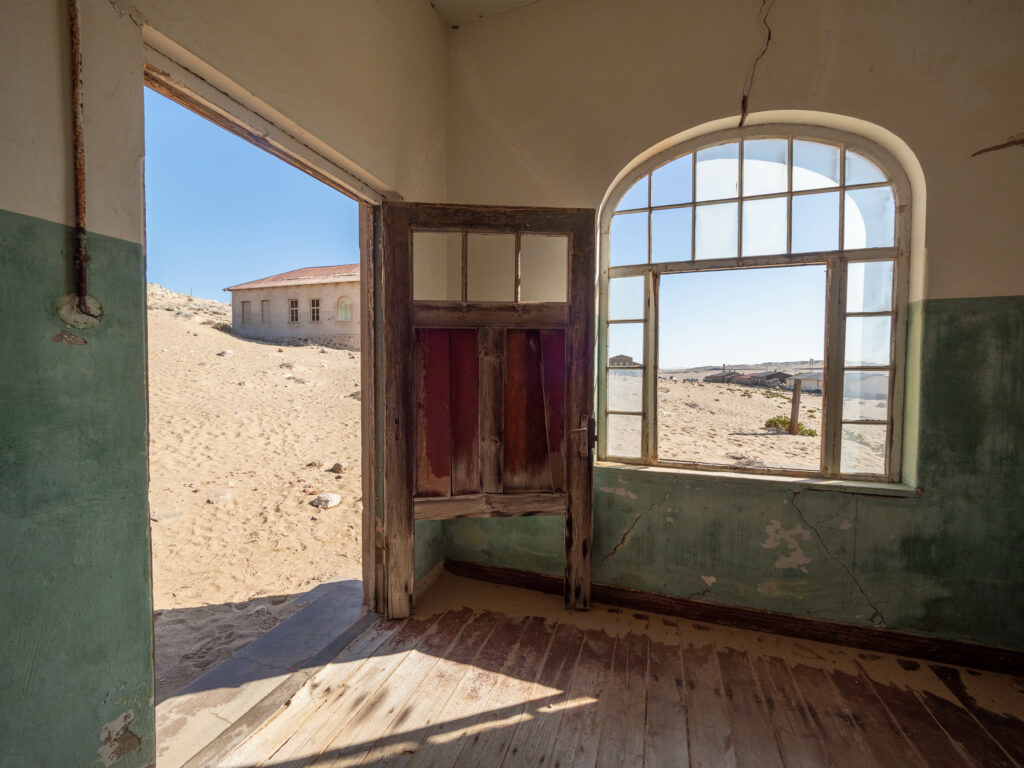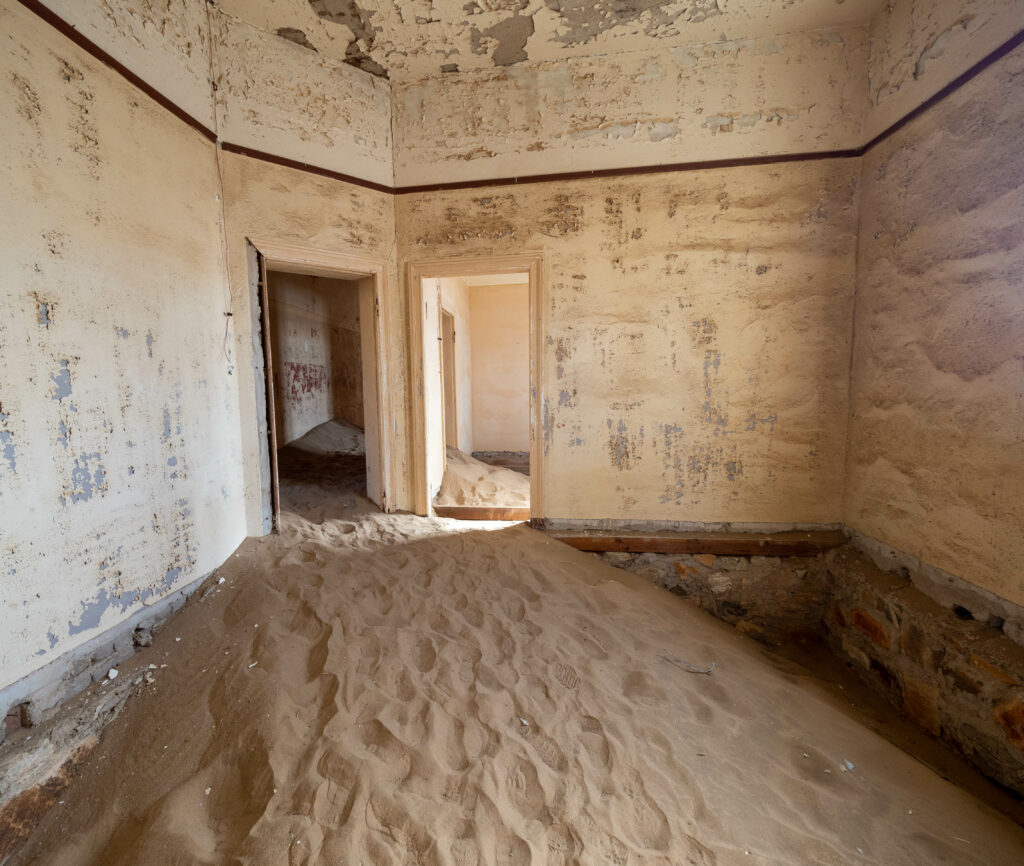 This was the activity building, which includes a bowling alley that is still operational. Note the wall trim in this theatre.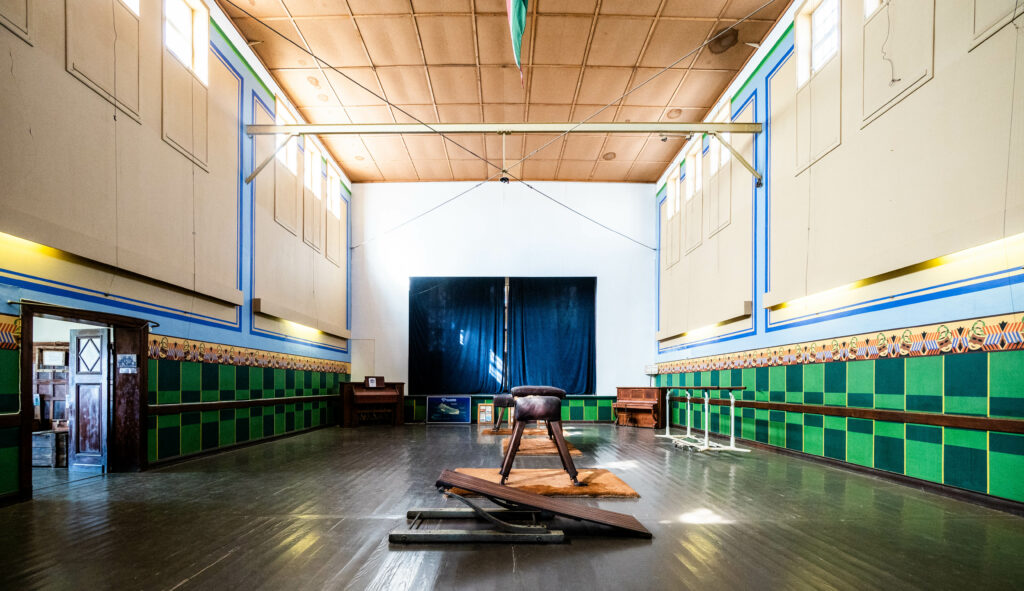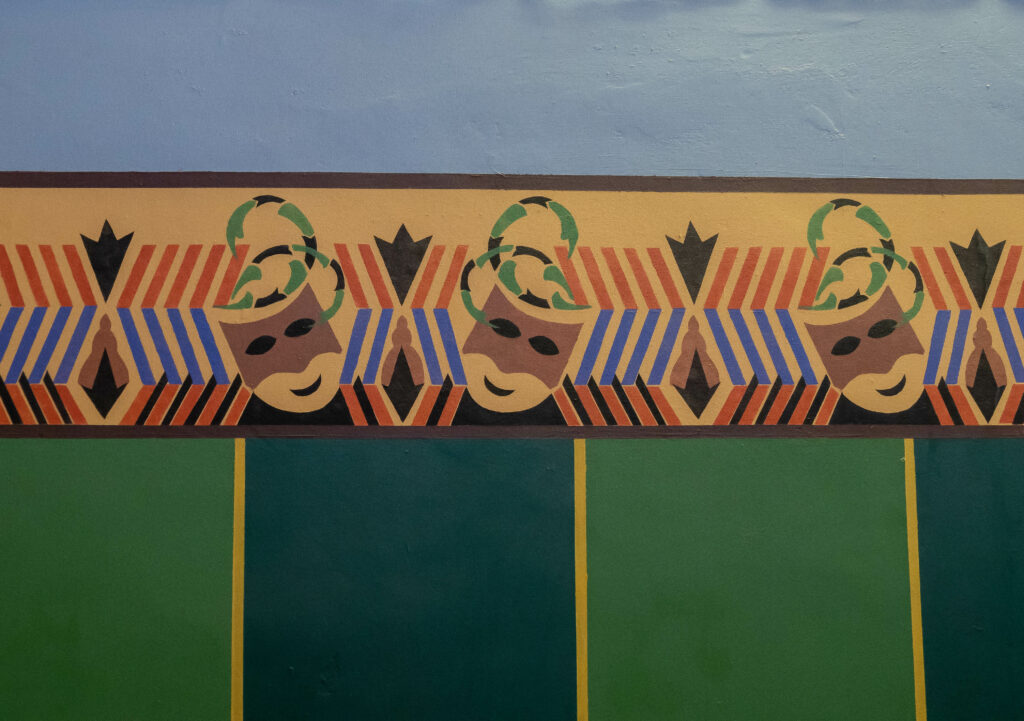 bowling alley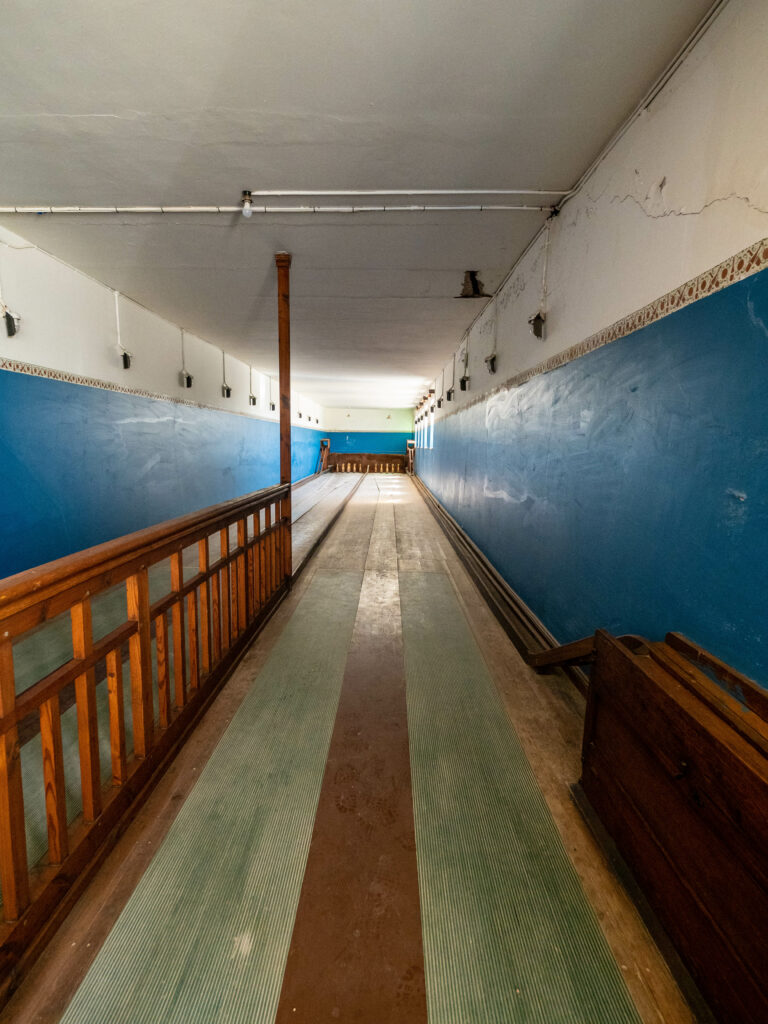 bowling wall trim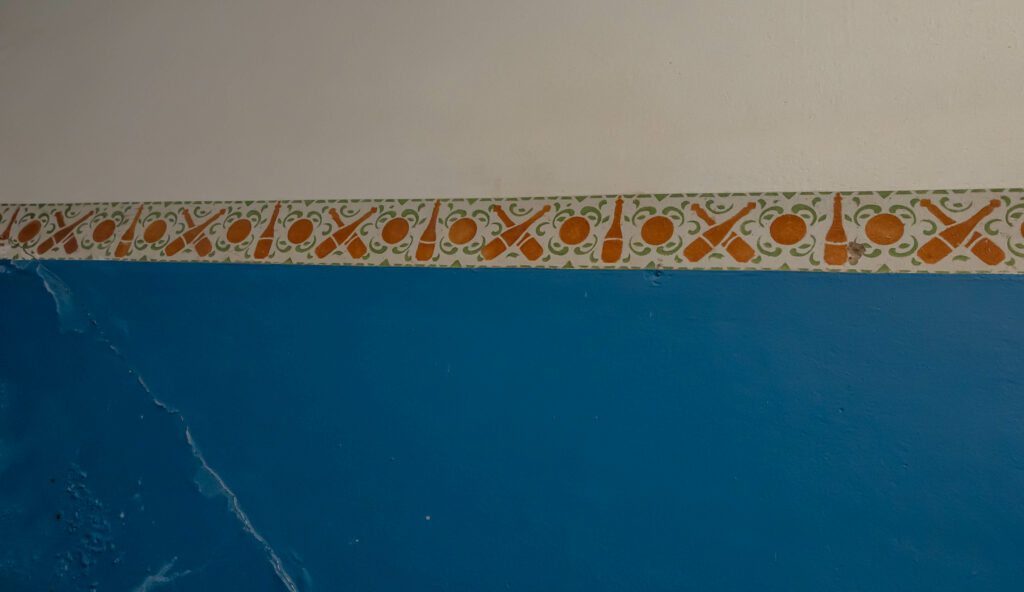 Our leader envisioned the following images. He told us to be at this location at a specific hour to make use of the angle of the sun to get this amazing pattern from the openings between the wood slats.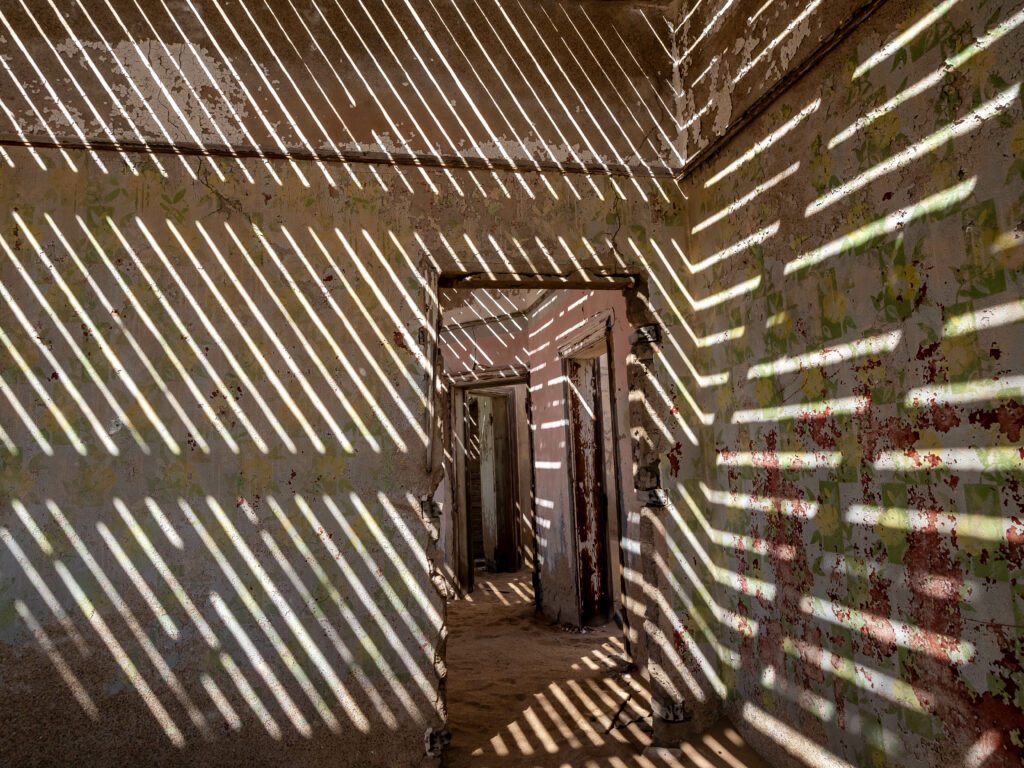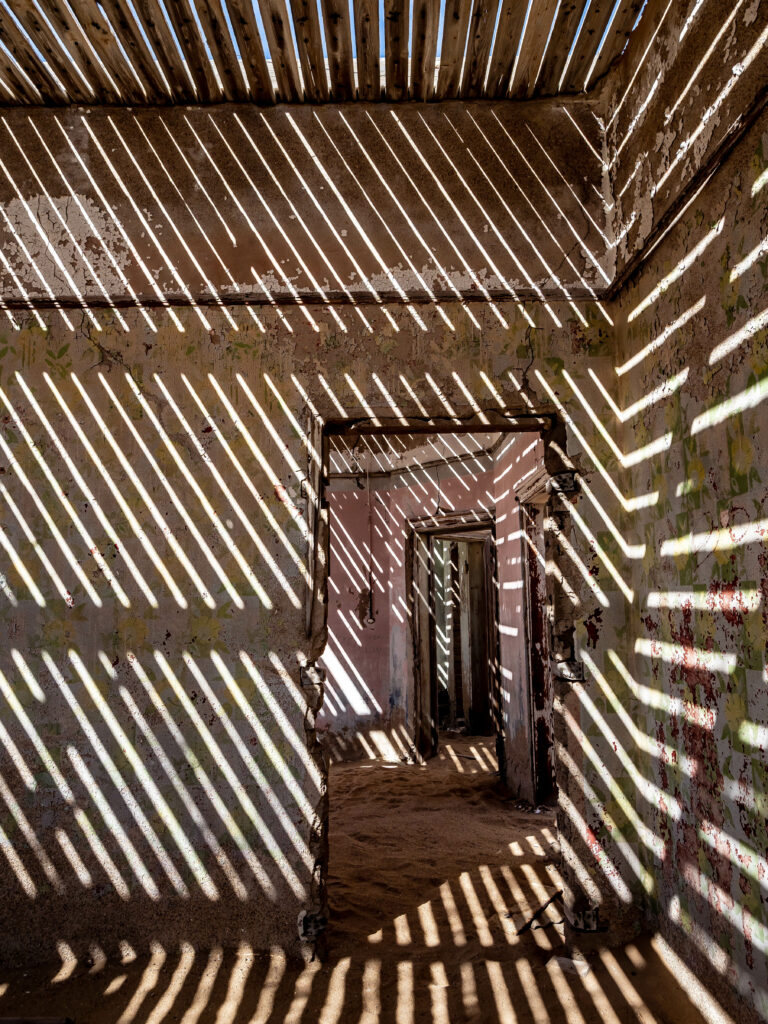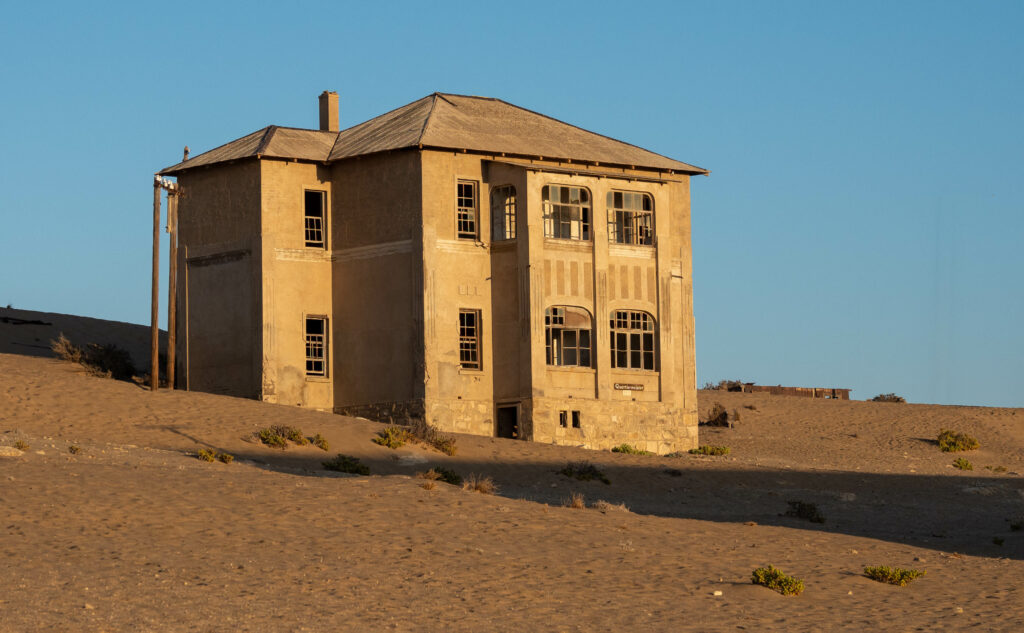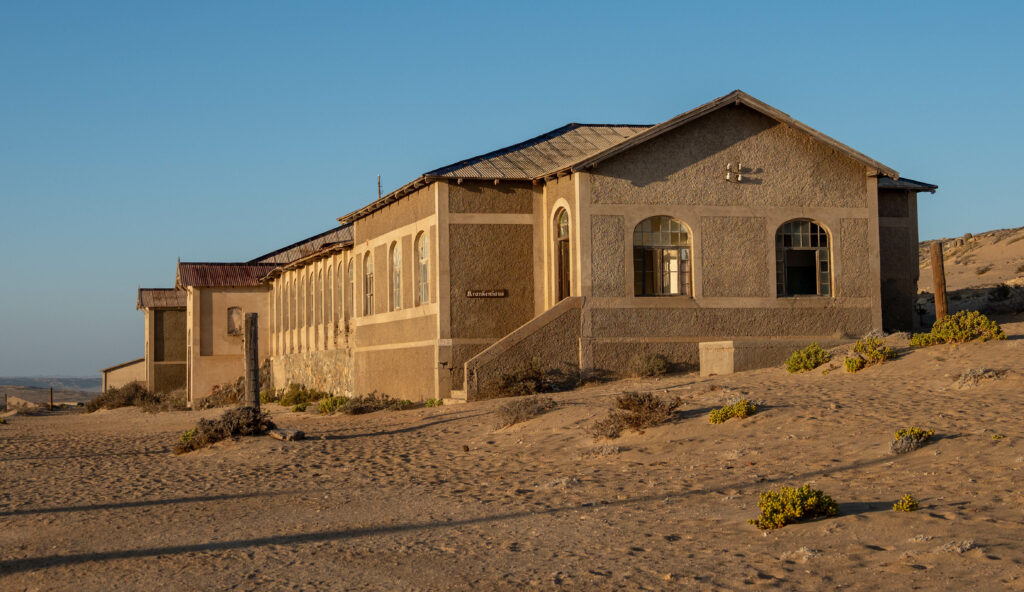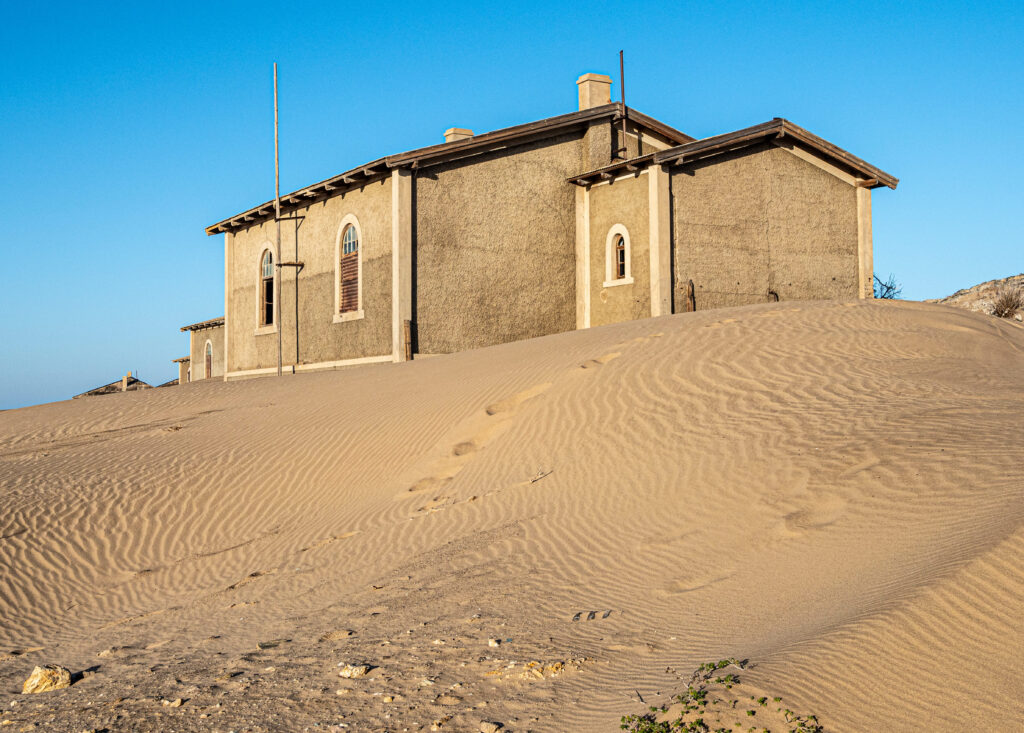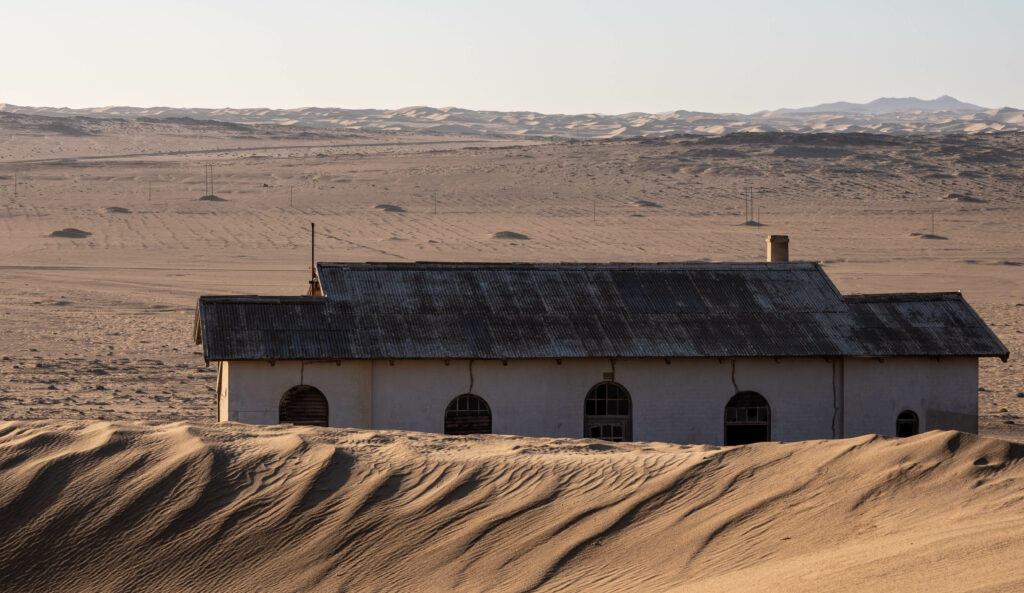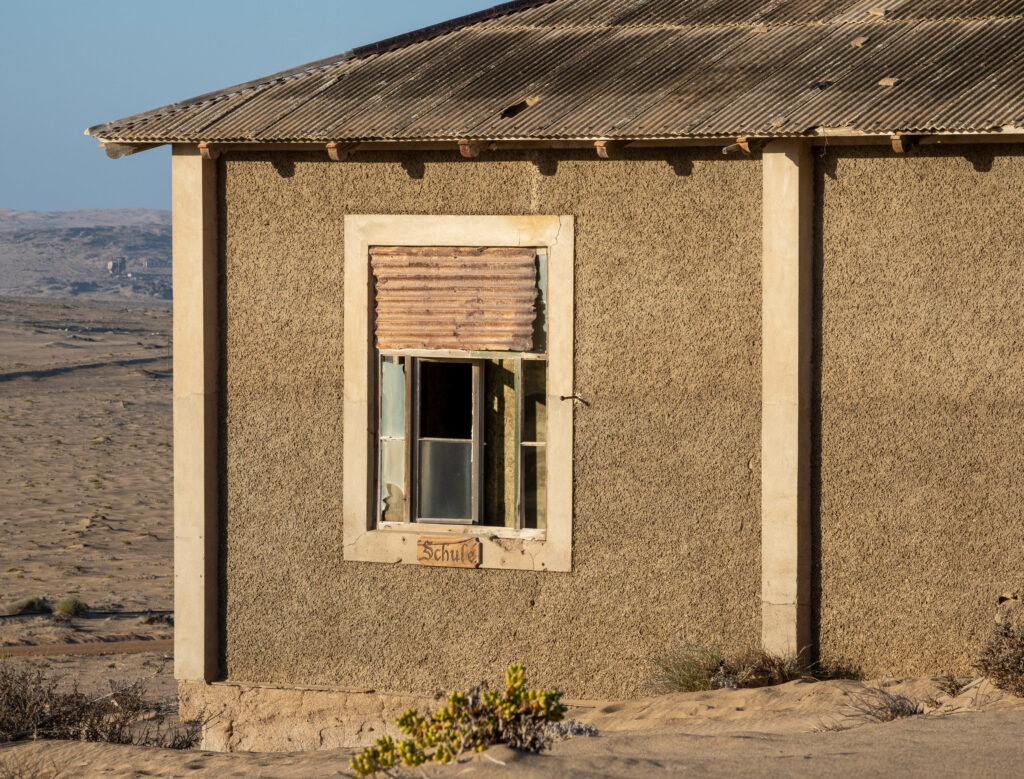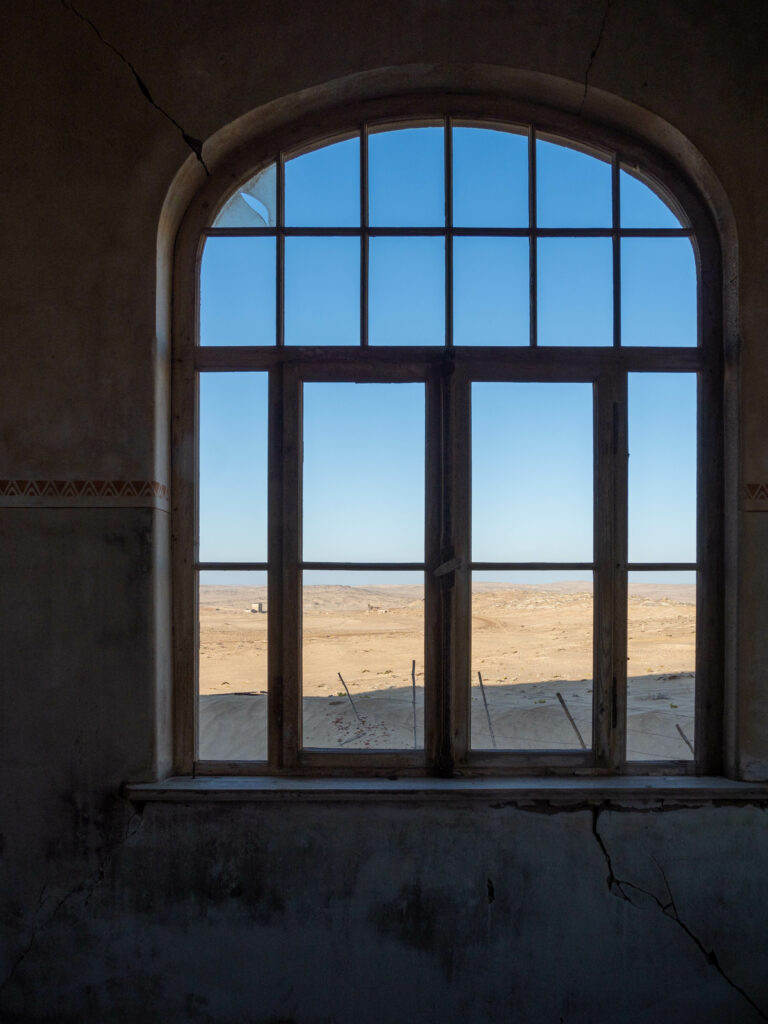 Following is some indication of non human visitors.