Volcanos and mountains create scenic beauty in Guatemala. And, Lake Atitlan is said to be the most beautiful lake in the world. The first image is taken from the hotel roof in Antigua. Each day we tried to see the puff from the volcano.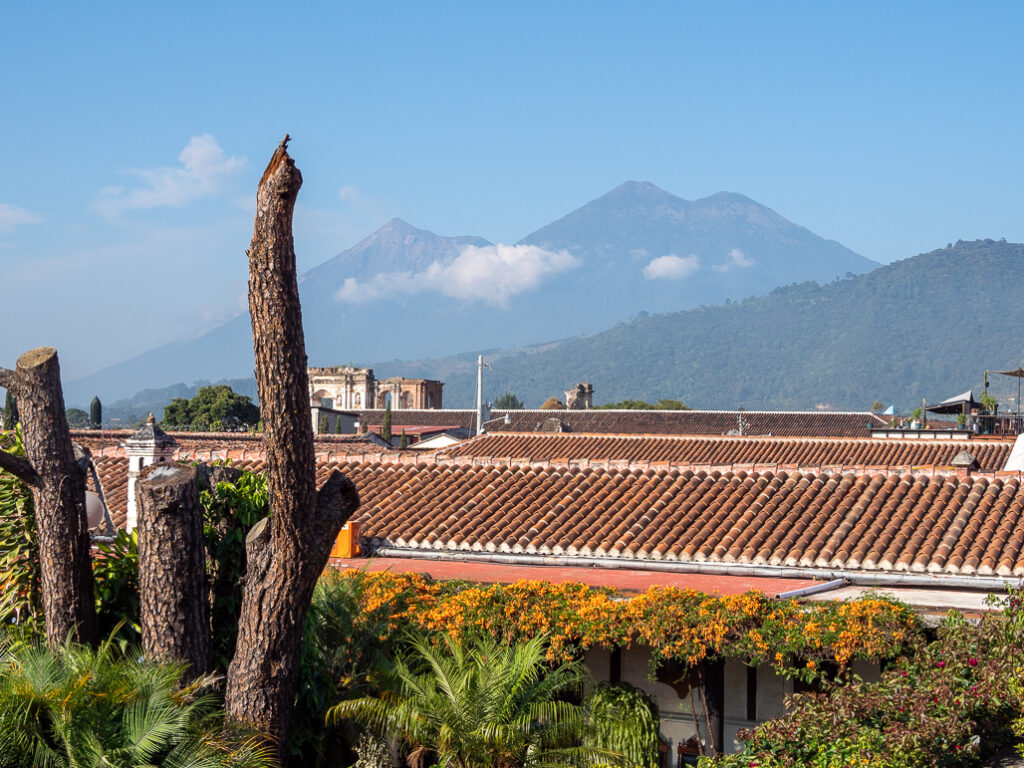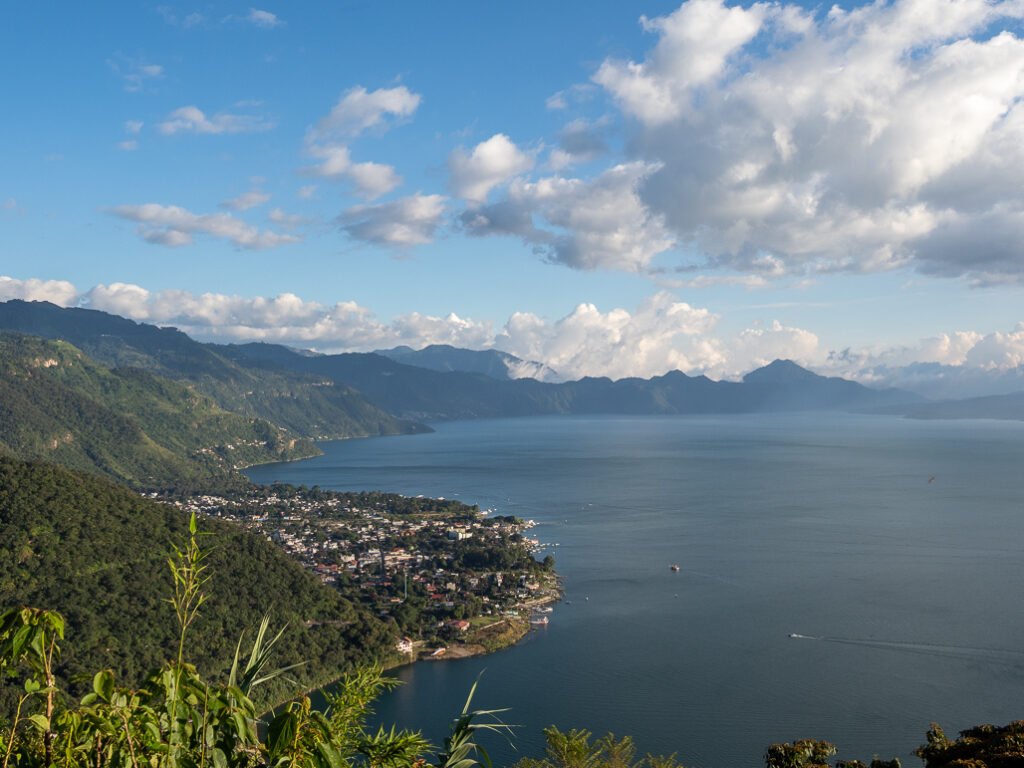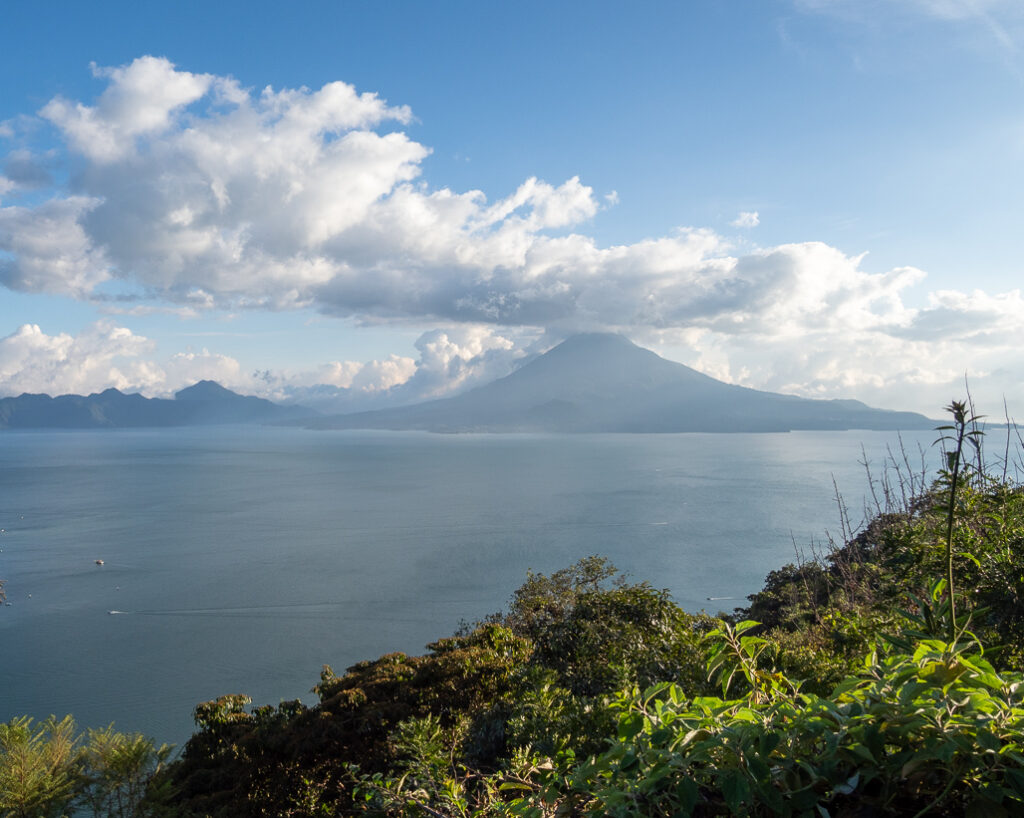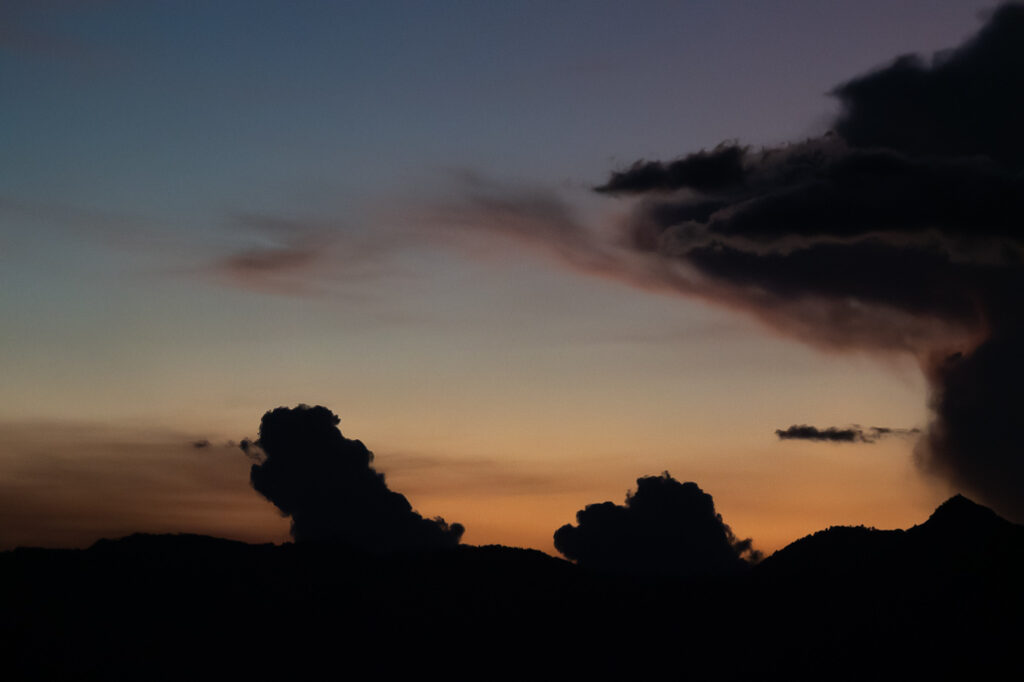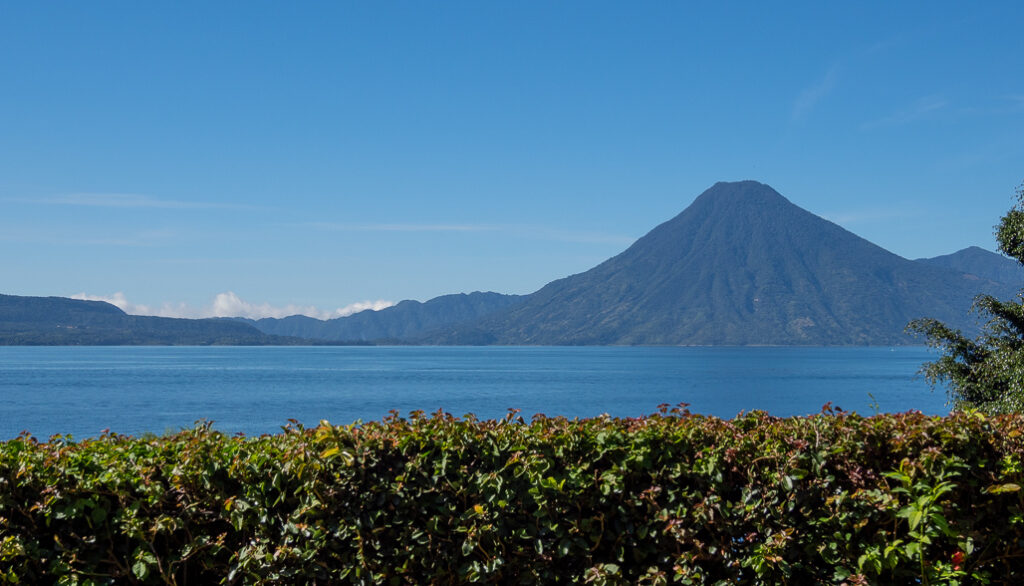 There are several unique homes and resorts on Lake Atitlan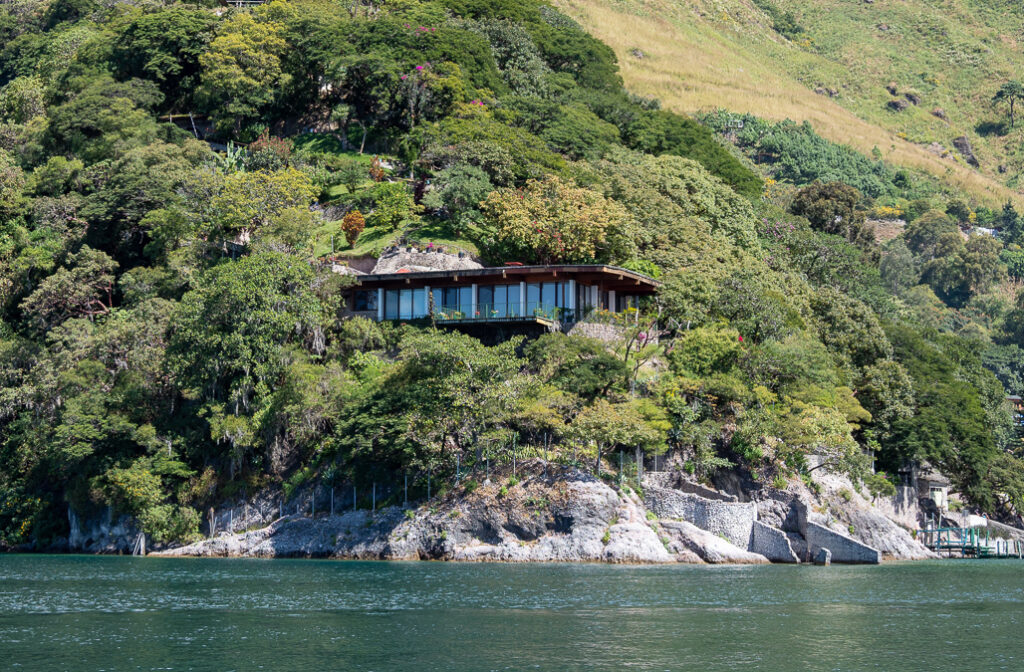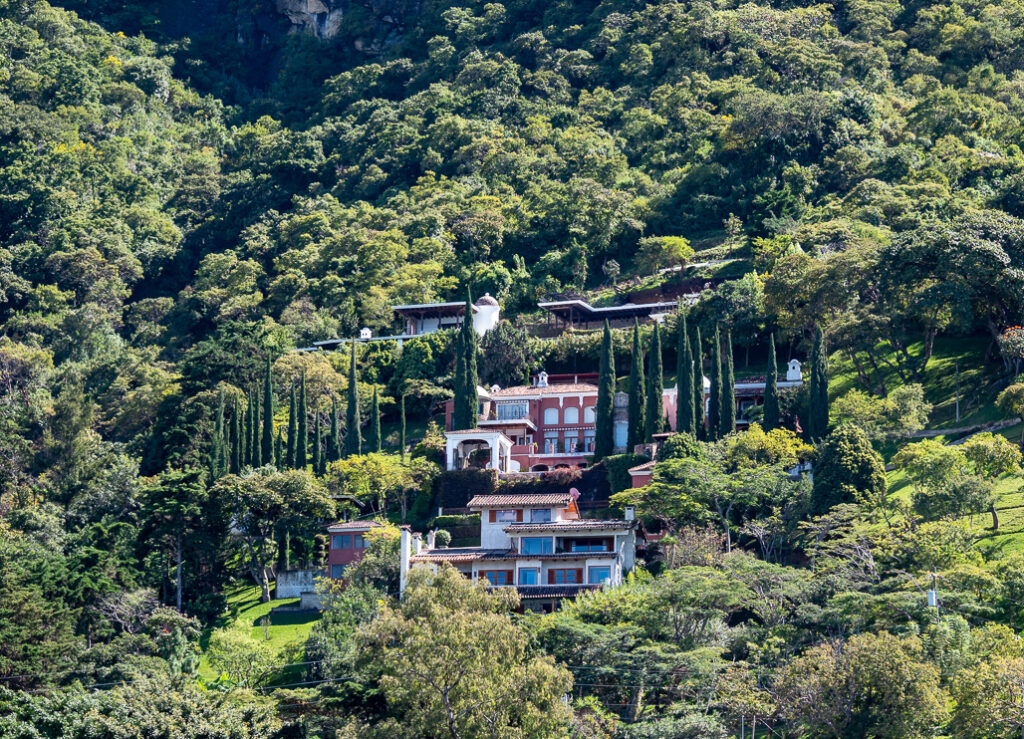 The terraced gardens along the lake are impressive. All the gardening is done by hand.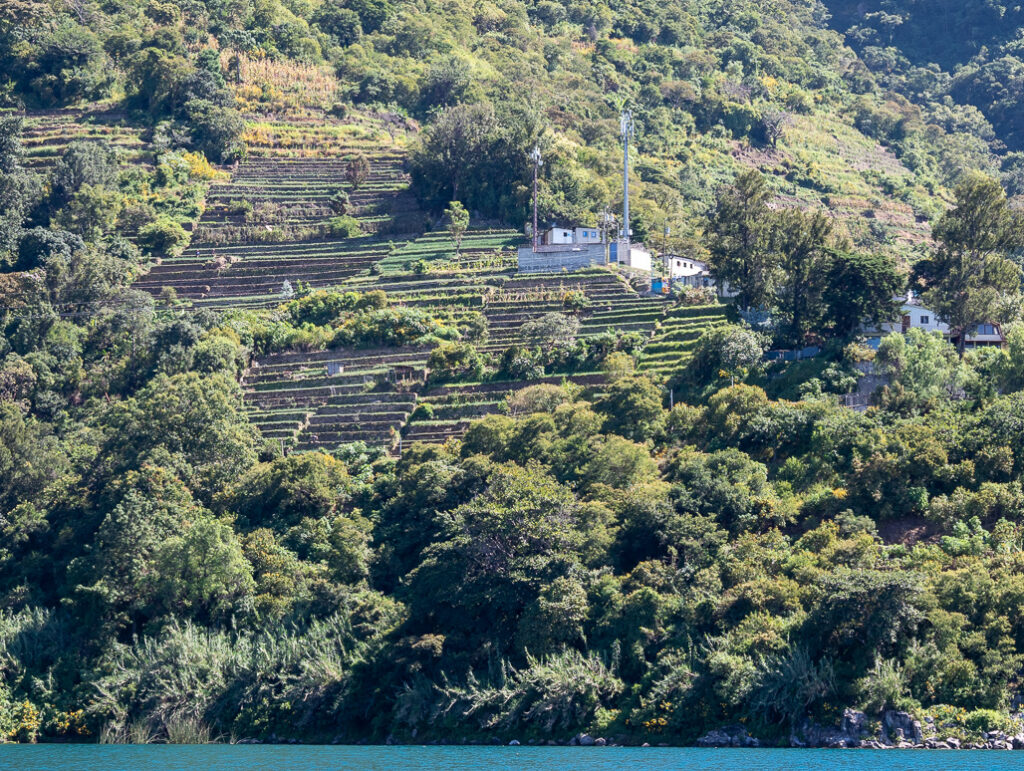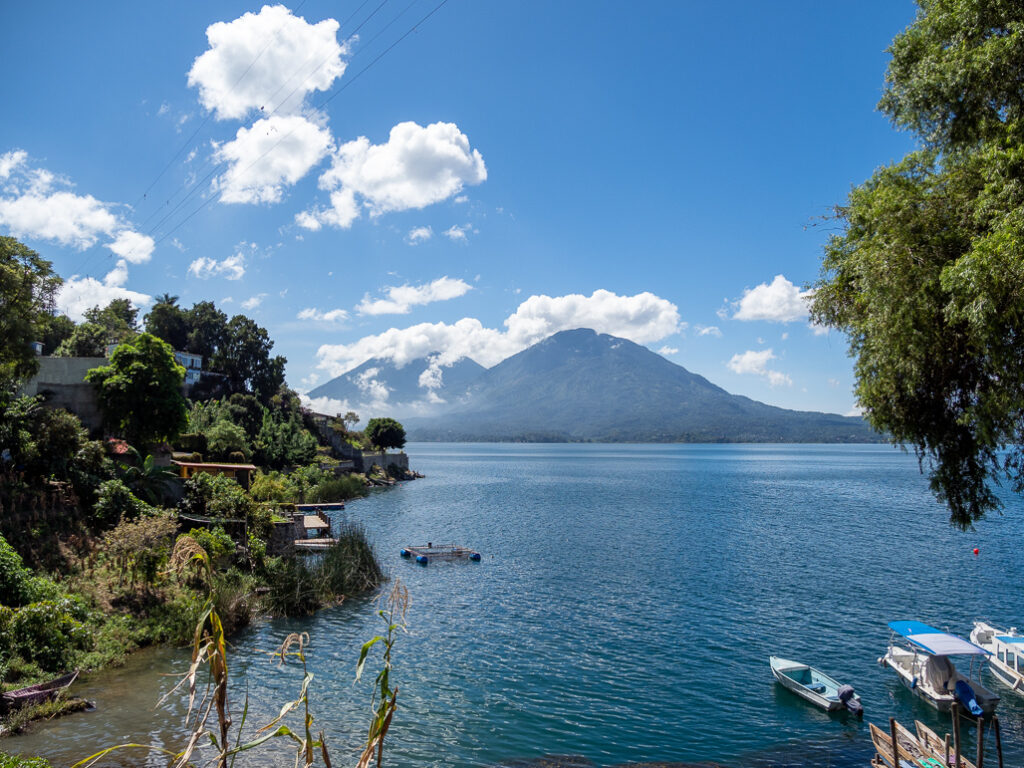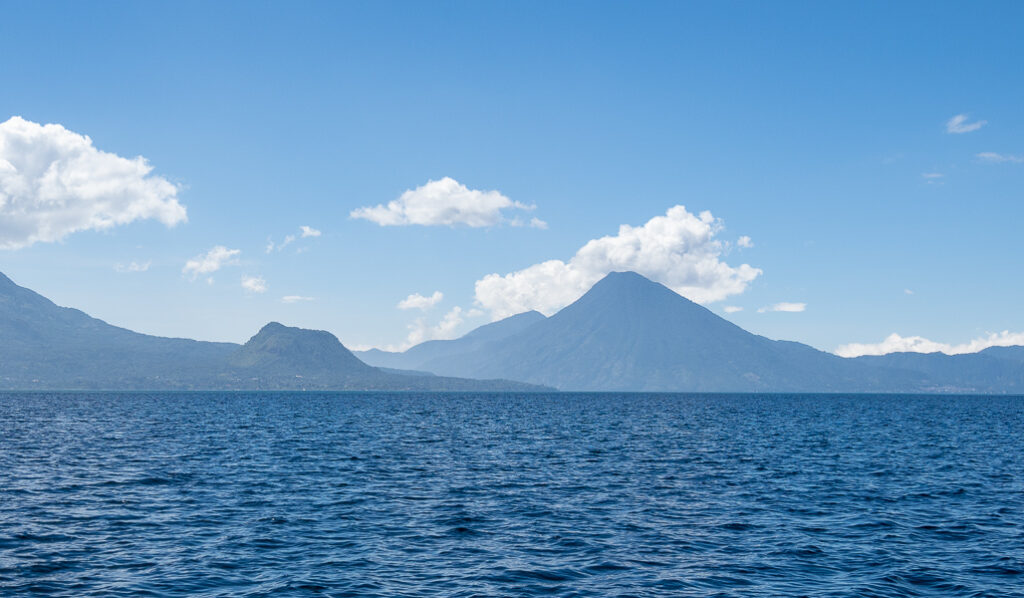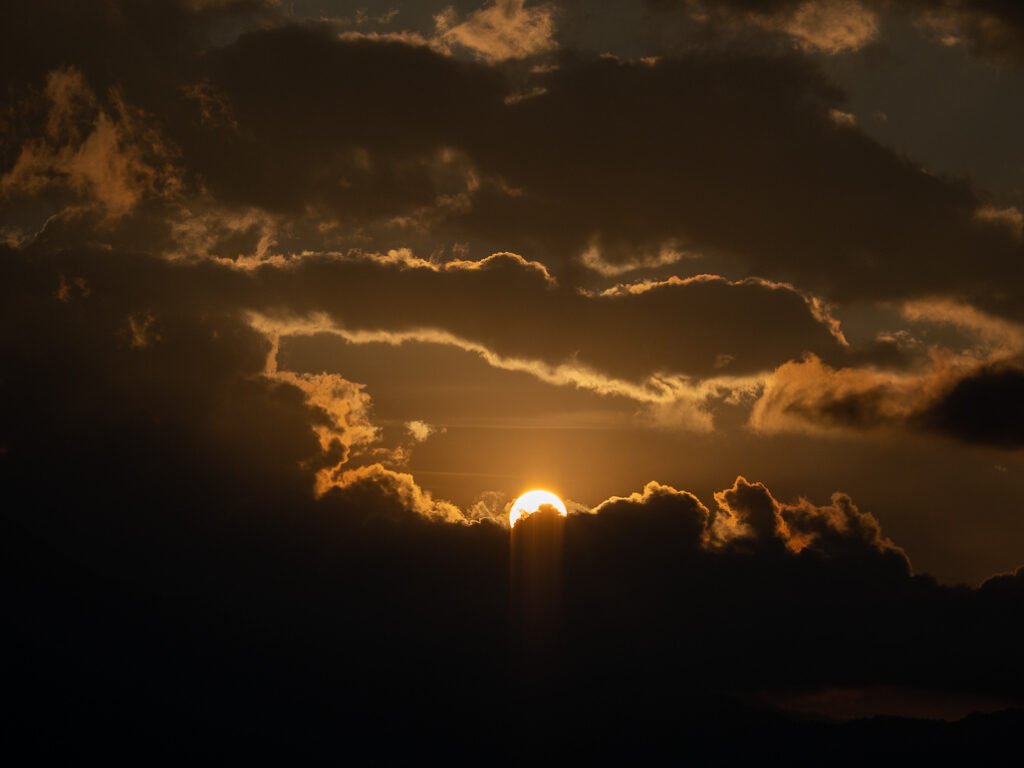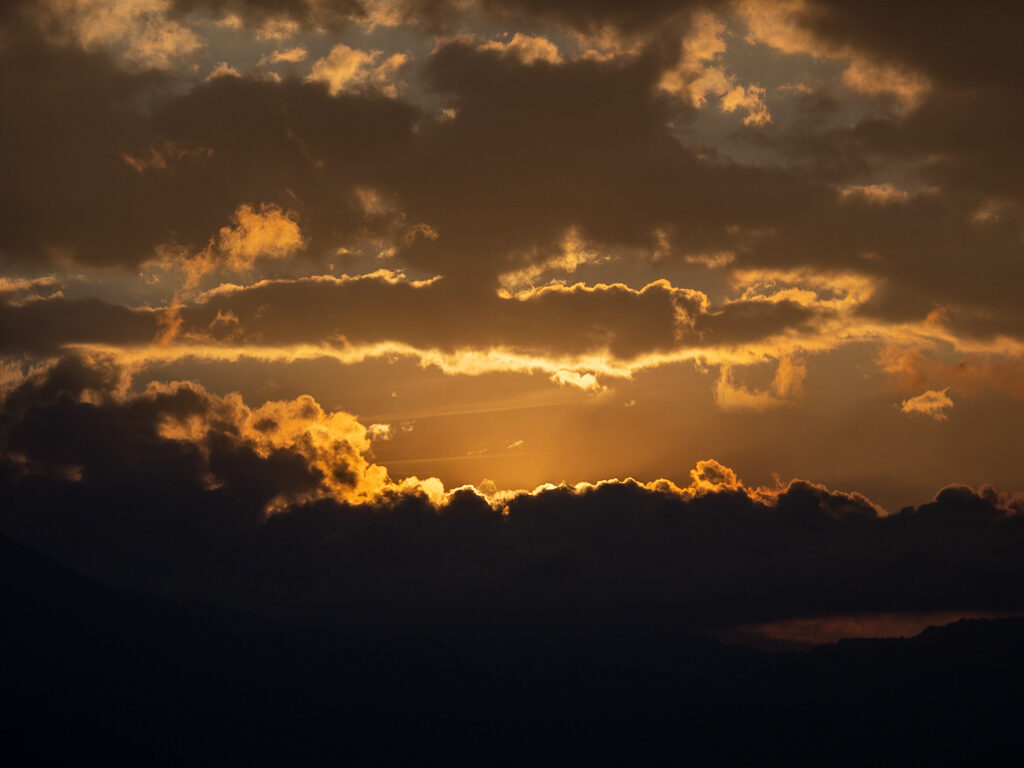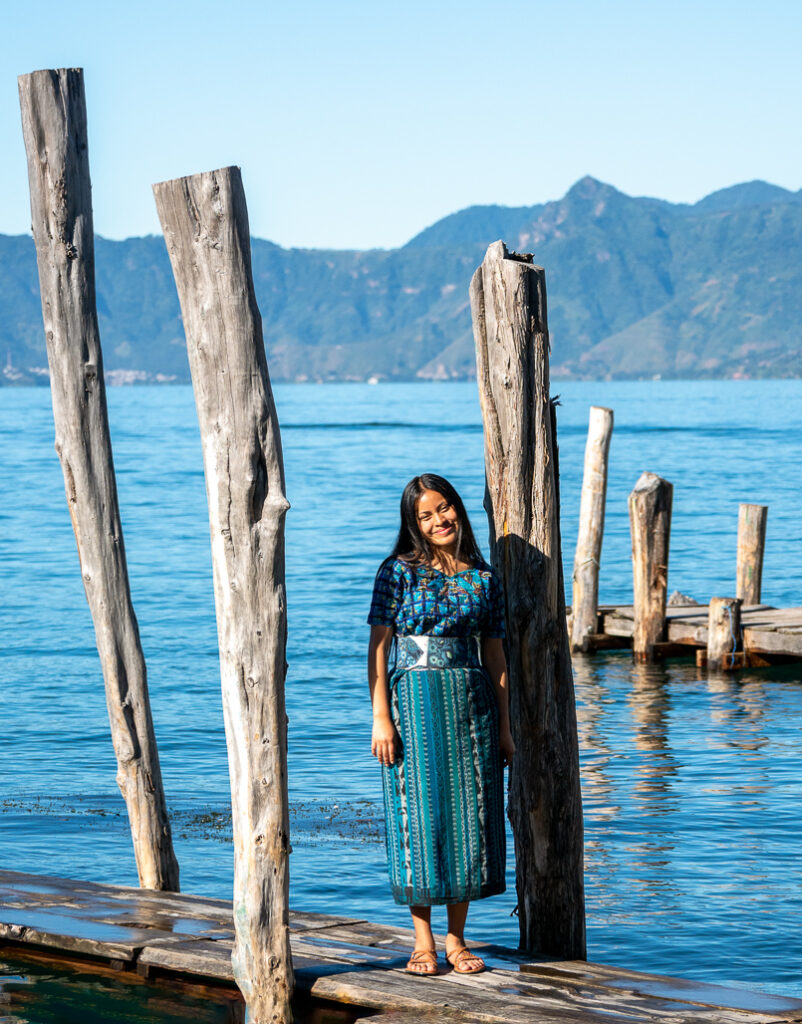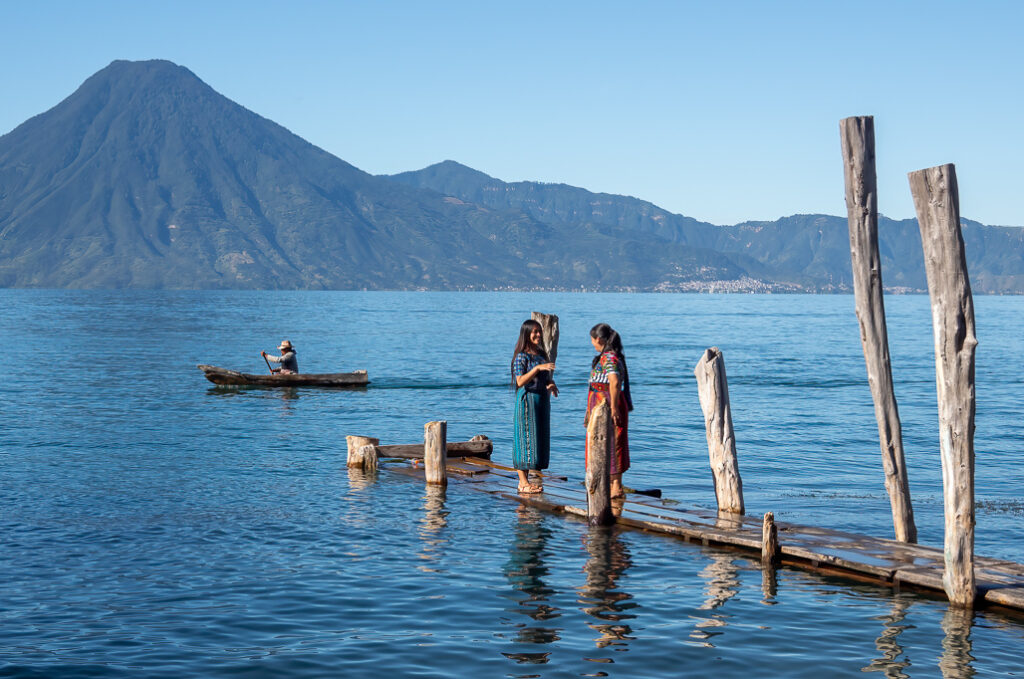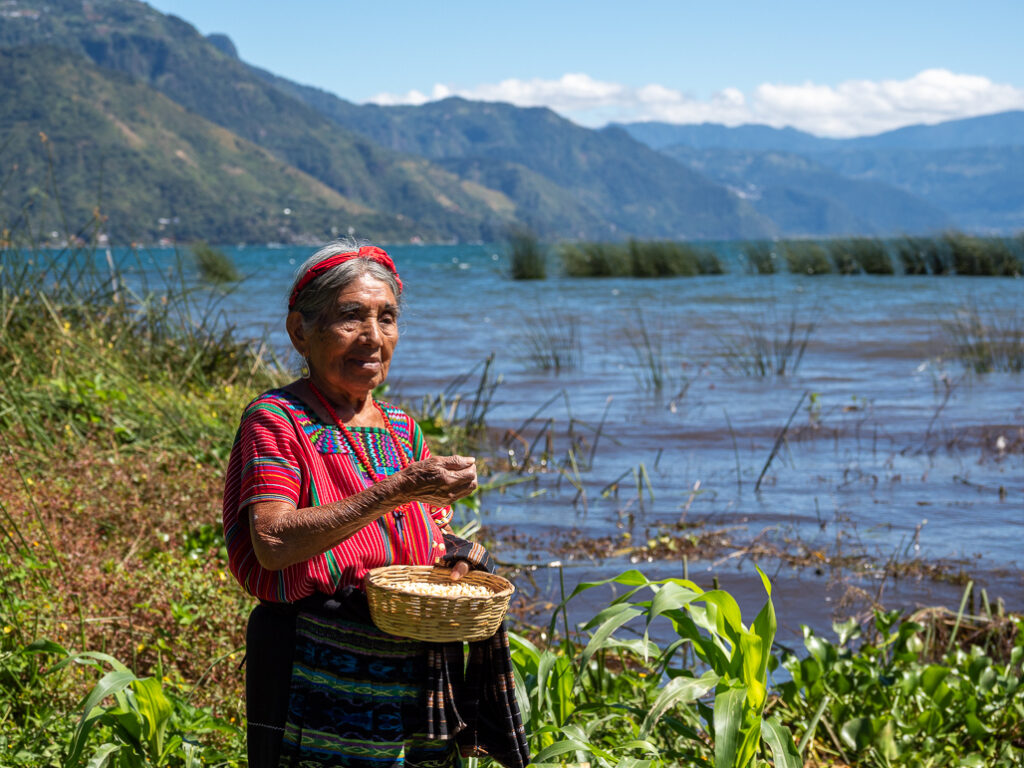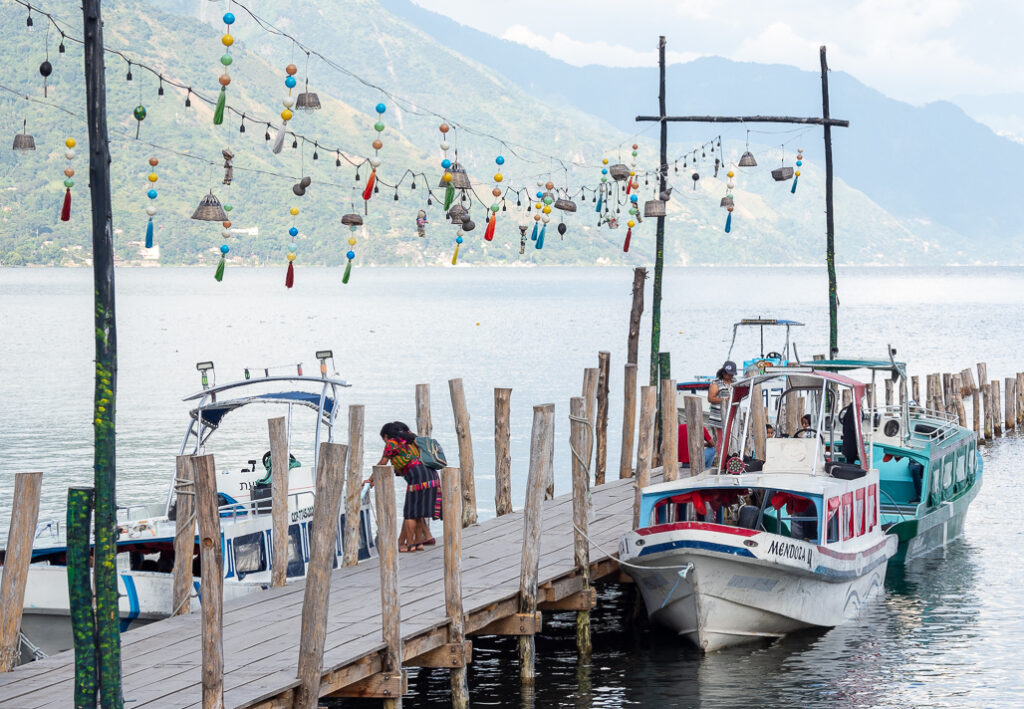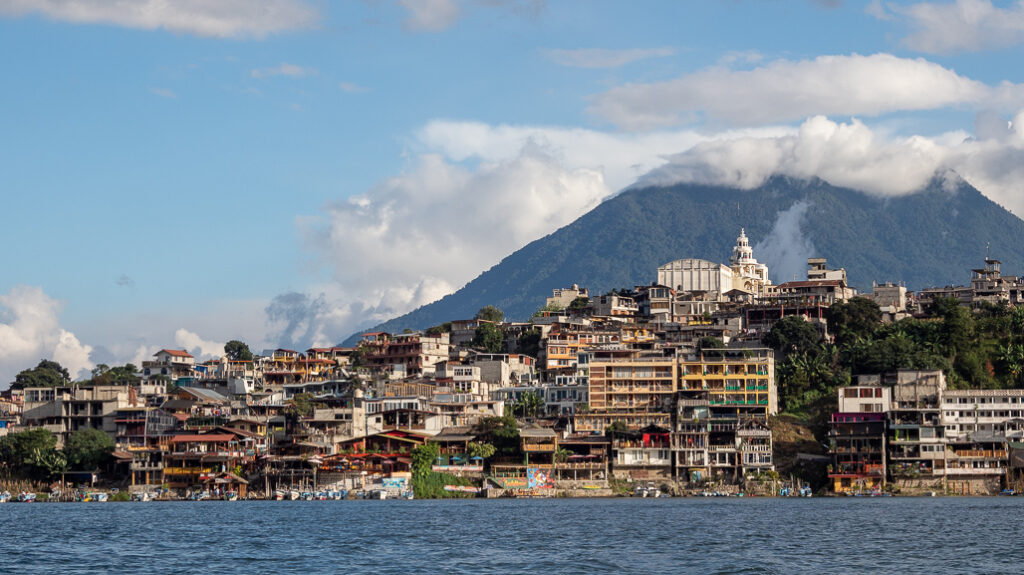 As we rode in our little boat on the lake the water splashed causing an even more beautiful sight.