Baby animals are well cared for by their parents. It is quite amazing to see the different behaviors of each species.
The Olive Baboon
This mama carries her baby on her back or sometimes under her tummy. The babies hang on for the ride.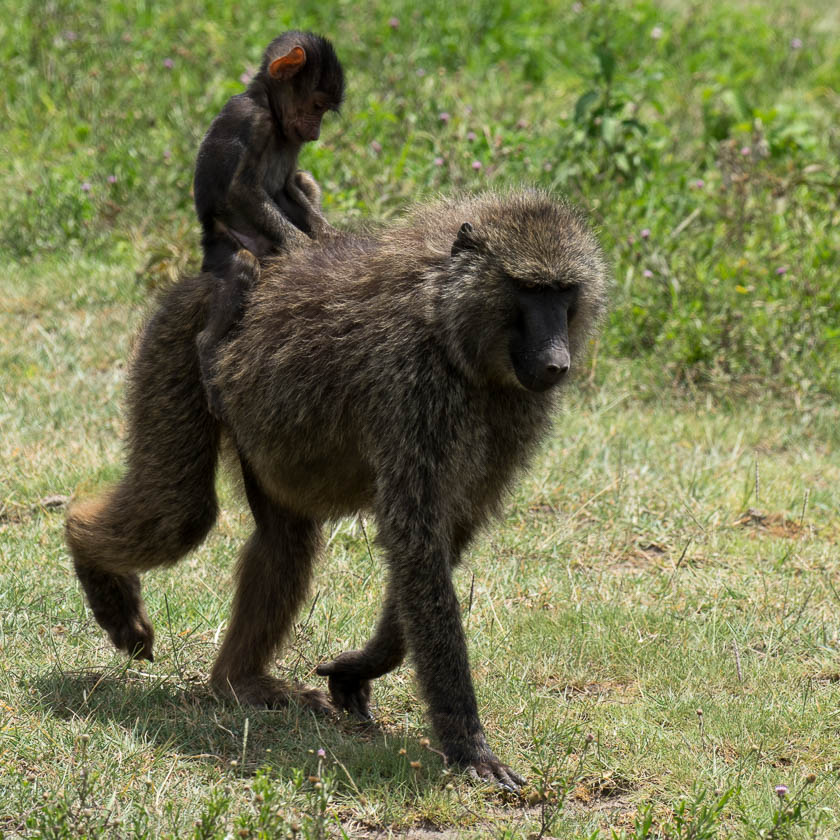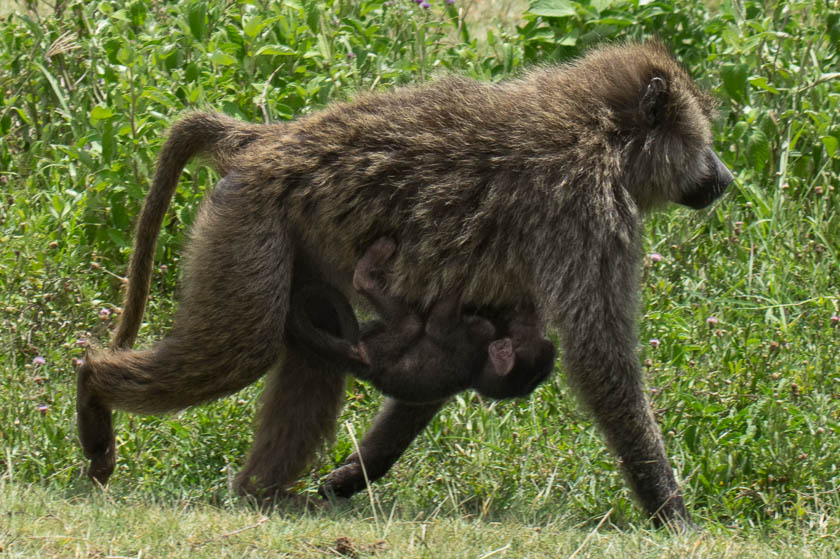 Families seem to stay together in large groups. Also note that there is a lot of grooming done by family members.
The Lion
These baby lions are about four weeks old in these photos. They are adorable and already think they are fierce.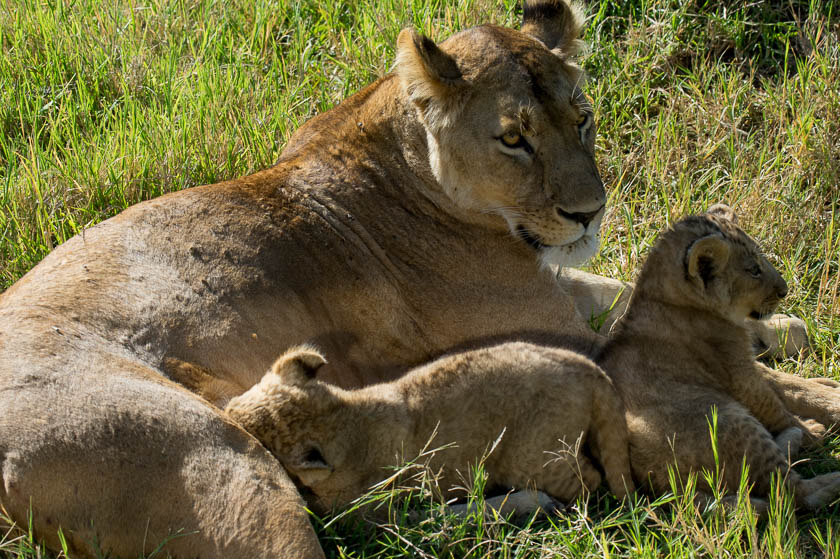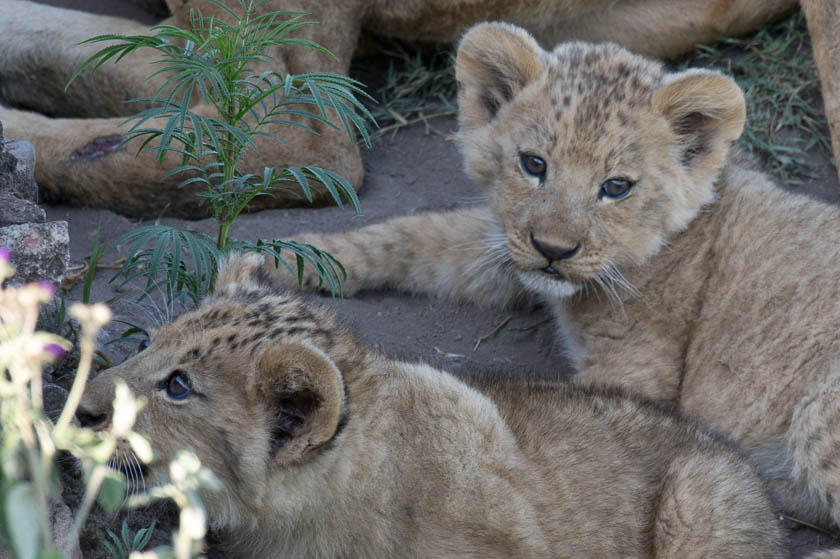 The Thompson Gazelle
I loved the Thompson Gazelles. I wanted to bring home one of the tiny ones. They move so elegantly.
The Zebra
Zebra babies have brown stripes rather than black like their parents. Note that every zebra has a different pattern of stripes.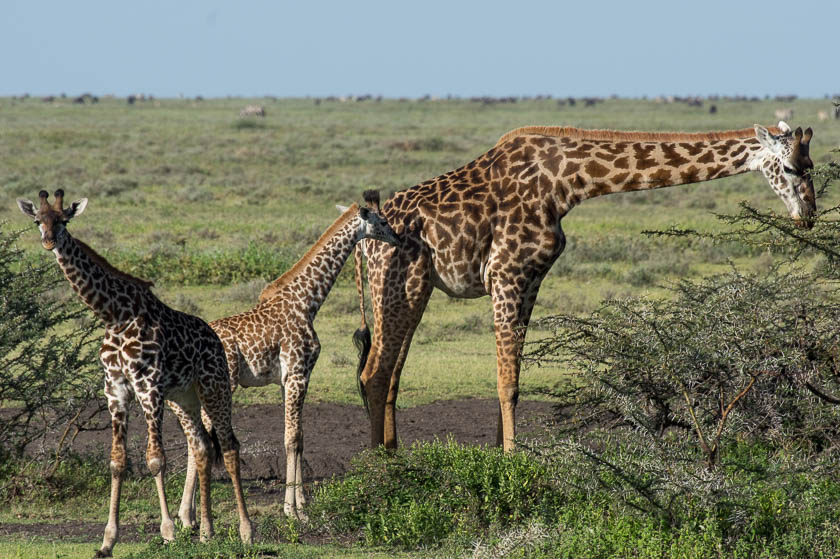 The Cheetah
These cheetah babies are very young. We watched Mom carefully find safe places for her babies before she went to eat her prey.
The Elephant
The magnificent elephant. When you see them up close they are huge – even the babies.
The Wildebeest
There are many wildebeests in Tanzania. At this time they were beginning their annual migration with their babies and with zebras to Kenya. If you look carefully at the photo below you can see the umbilical cord still attached on the baby.
The Hippopotamus
Talk about huge… the hippopotamus is huge. And the baby is actually cute.