Falkland Islands – New Island
Petrels – Albatross – Lichens – Rockhopper Penguins – Upland/Magellan Geese – Cormorant – Sunsets
As we navigated via the MV Ushuaia from Ushuaia in Argentina we saw Albatross and Giant Petrels following the ship. Why do birds follow ships this way? The propellers on the ship stir up the water, which brings up small fish, which in turn attracts birds to feed.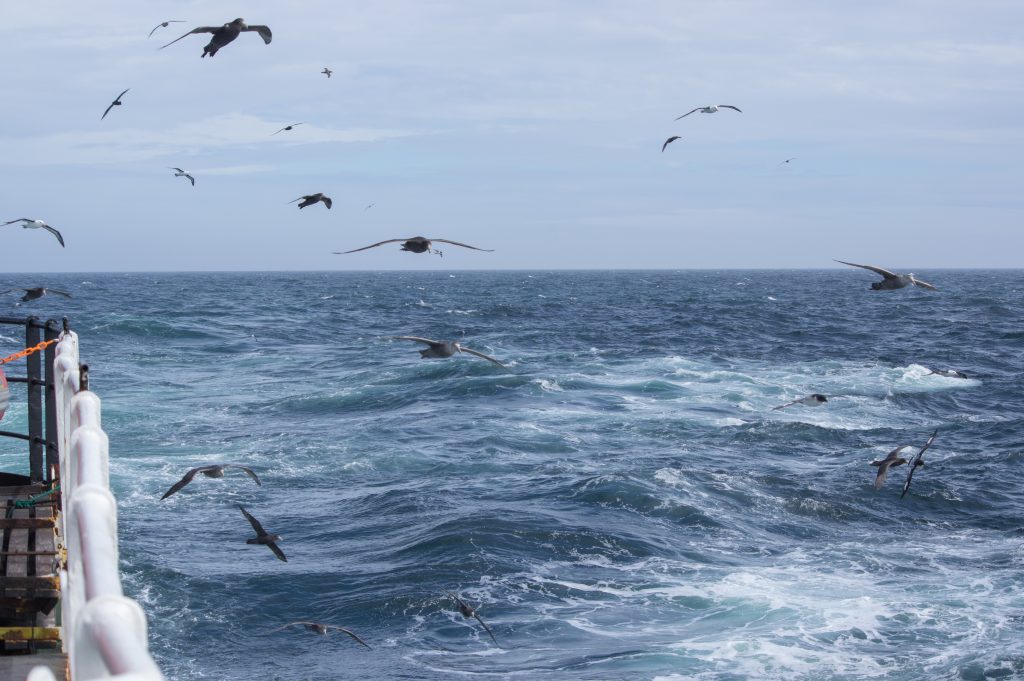 Southern Giant Petrel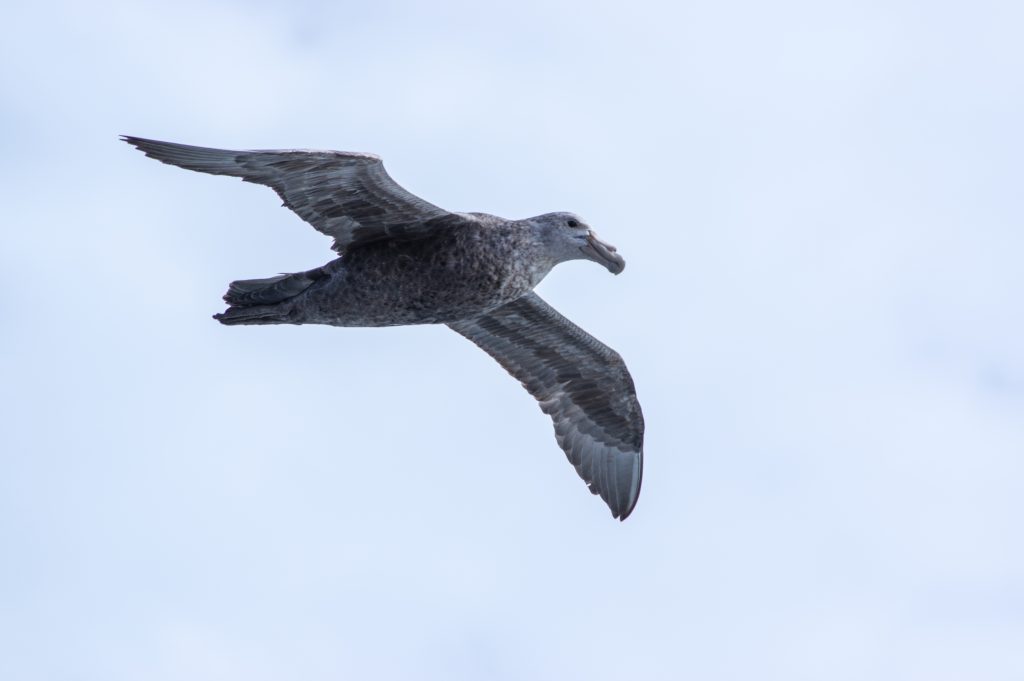 Brown Browed Albatross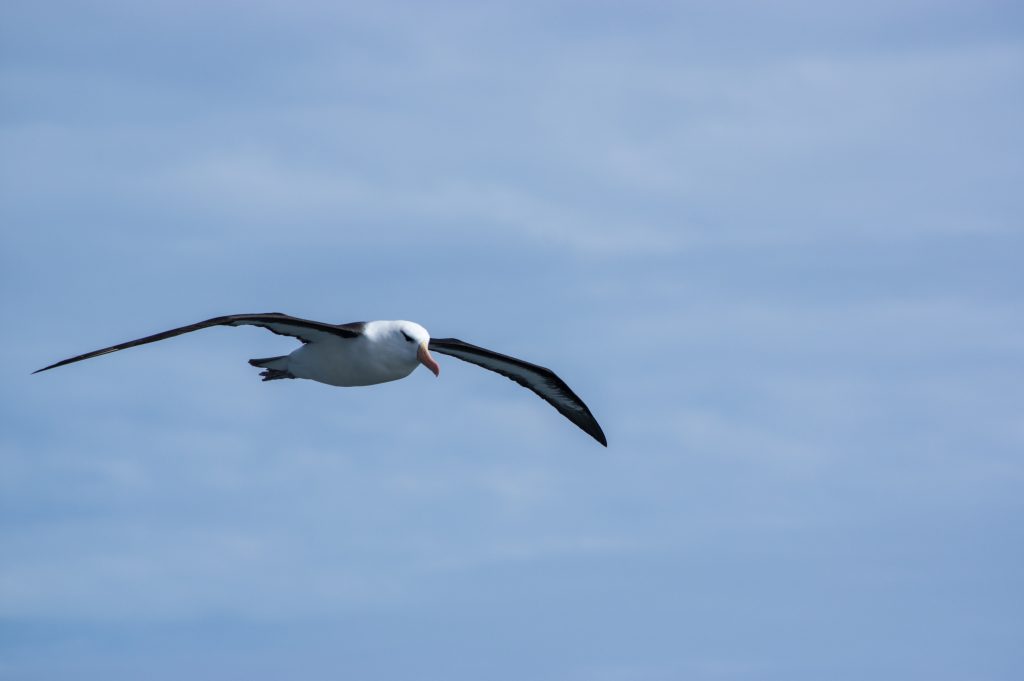 Petrel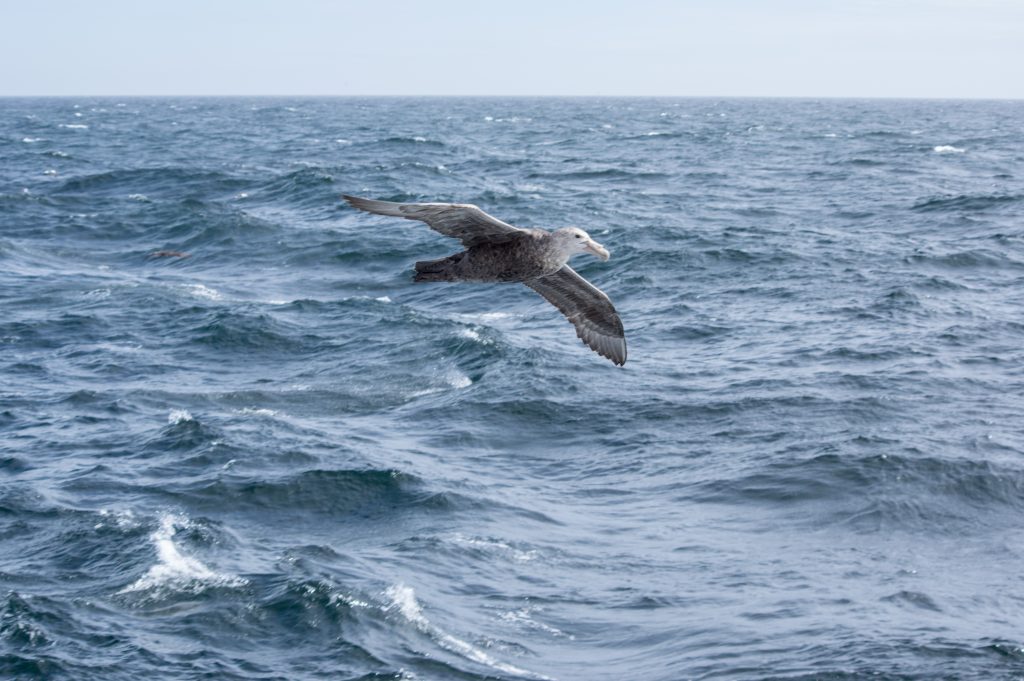 Petrel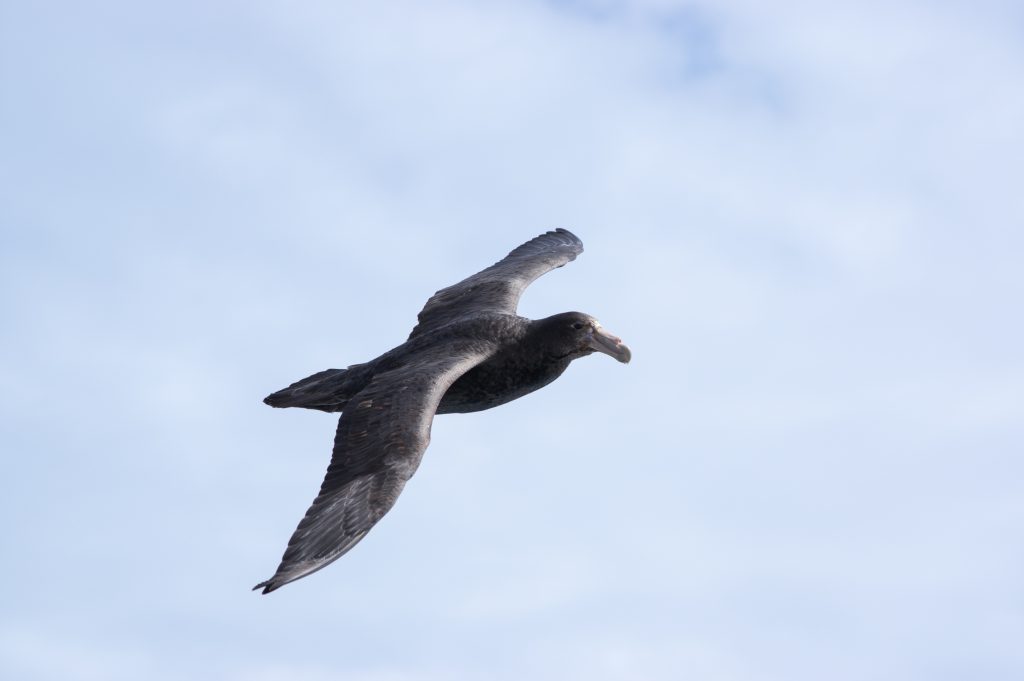 Albatross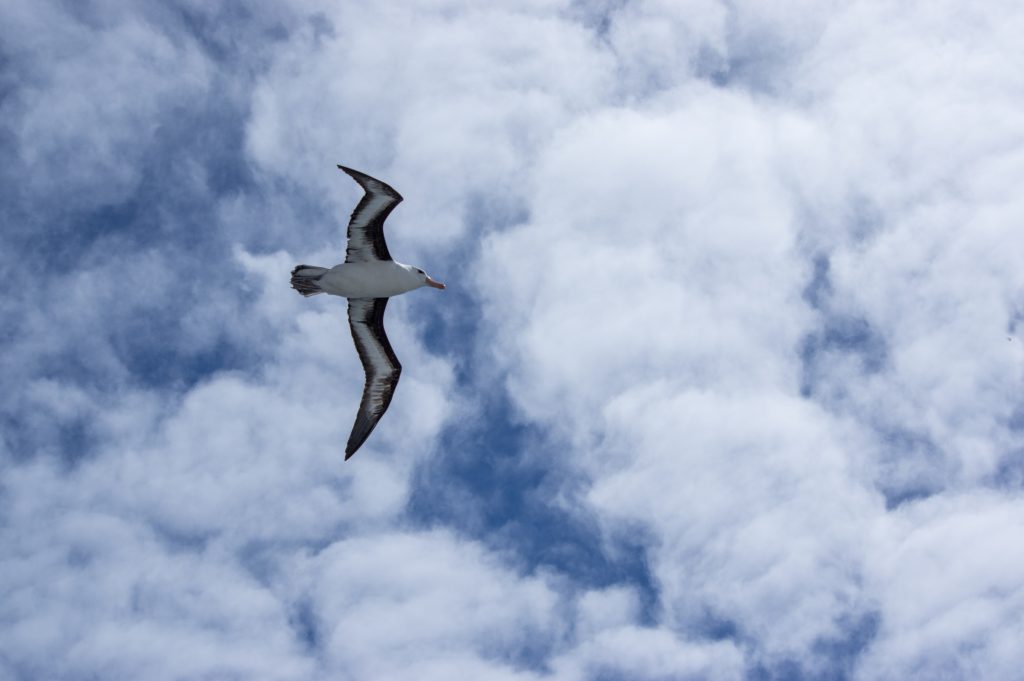 Here are some first sights after arriving at New Island in the Falklands.
I kept taking photos of our ship – maybe to be sure it was always close by.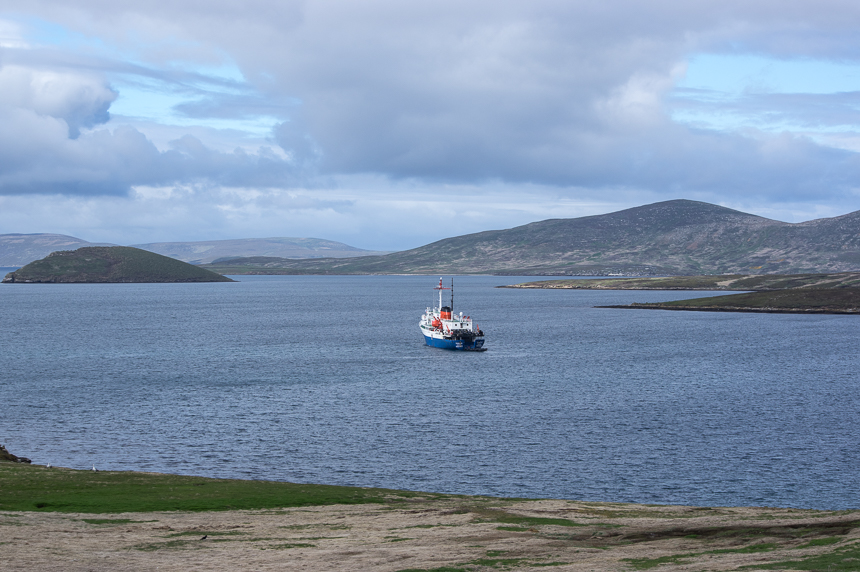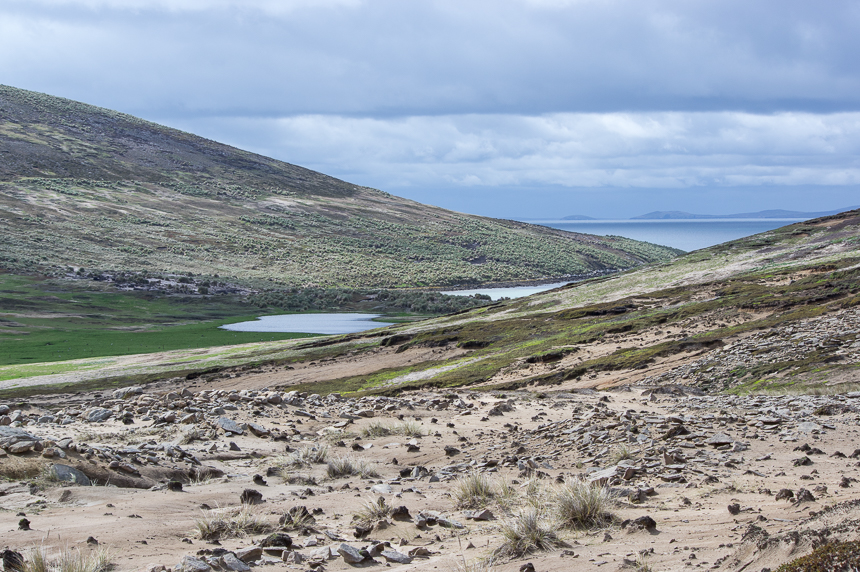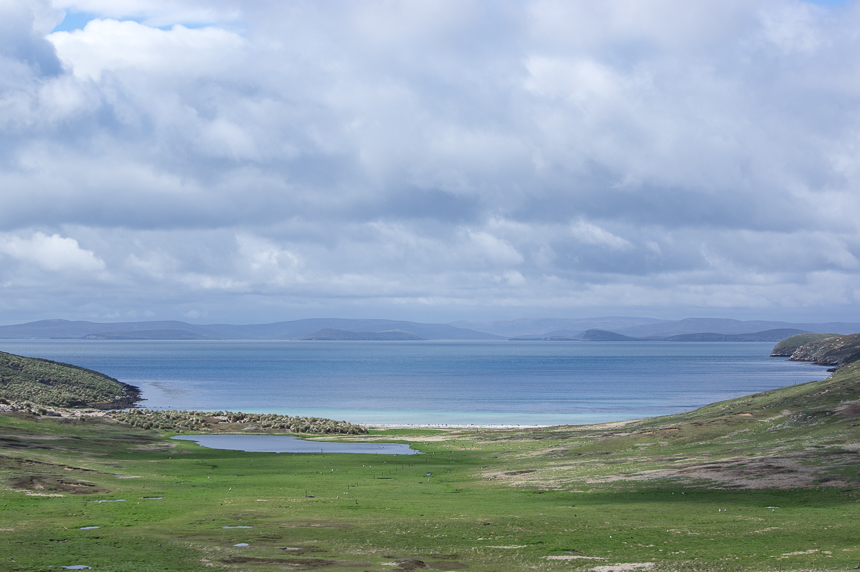 OK… the MV Ushuaia was still there. You can see two zodiacs at the back of the ship. We were escorted in zodiacs from the ship whenever we went ashore.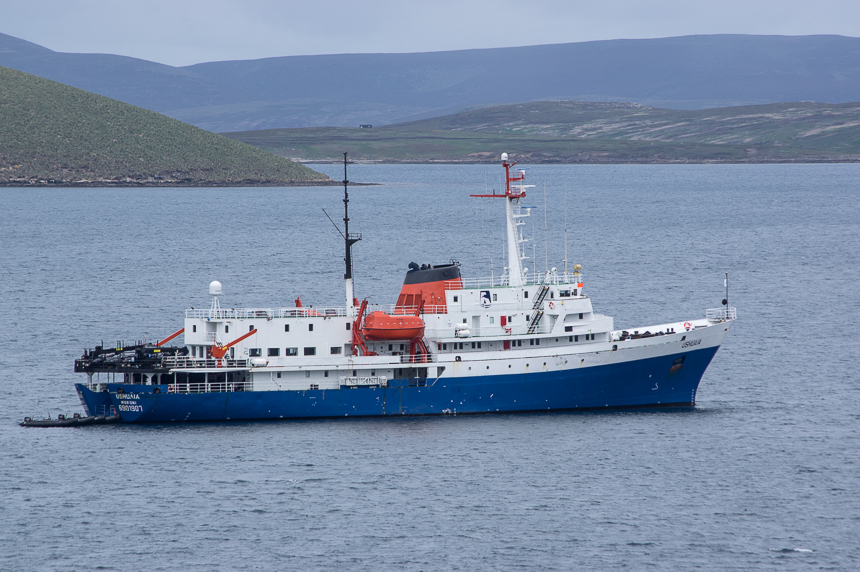 Lichens – There is not much growing in the Falkland Islands – but we did see lichens, the yellow colored growth. We were encouraged to not step on lichens to not interfere with nature. Here you can see a Rockhopper penguin stepping on some lichens though.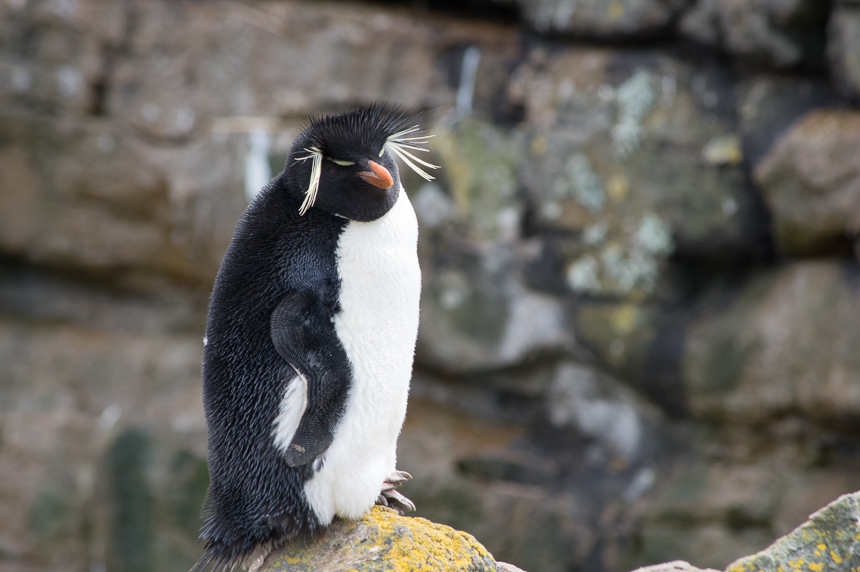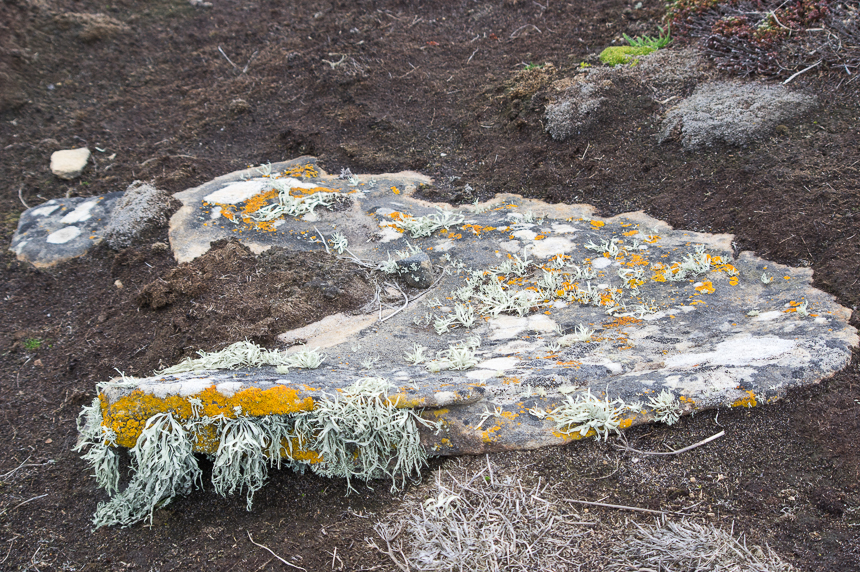 Upland/Magellan Geese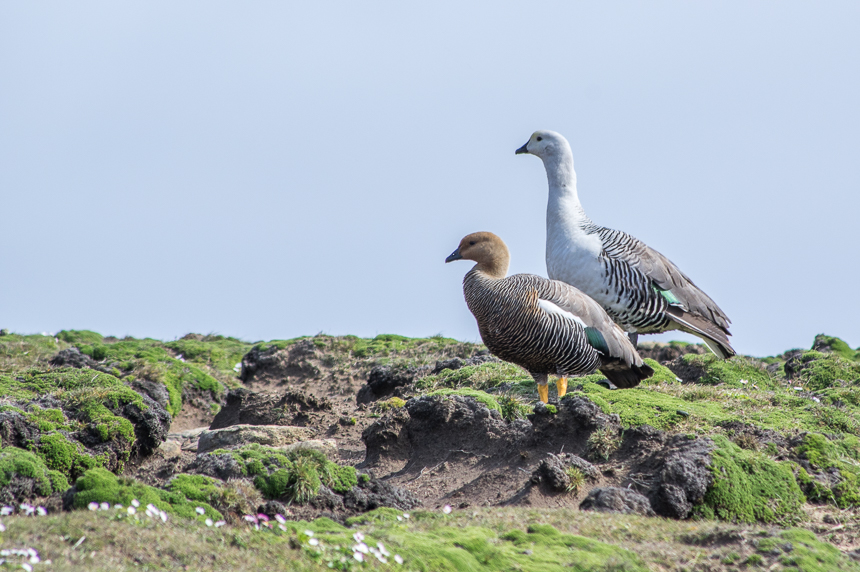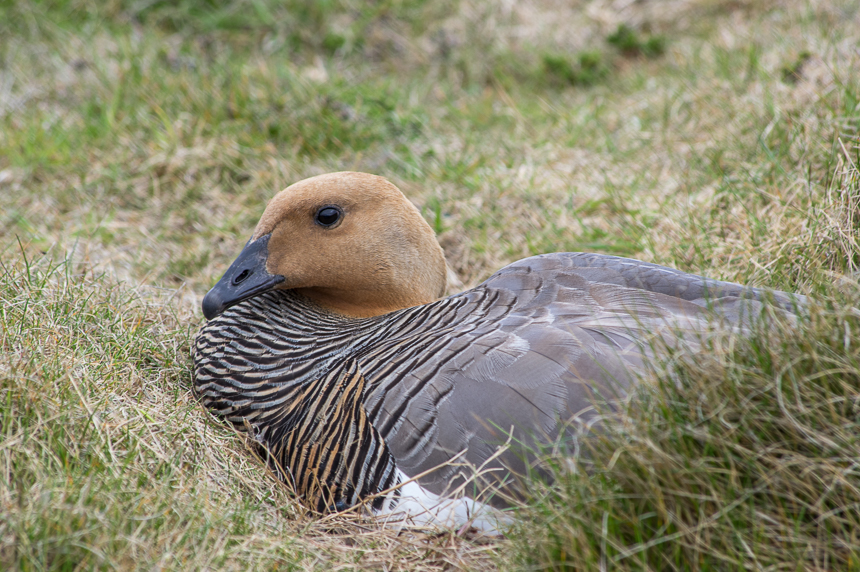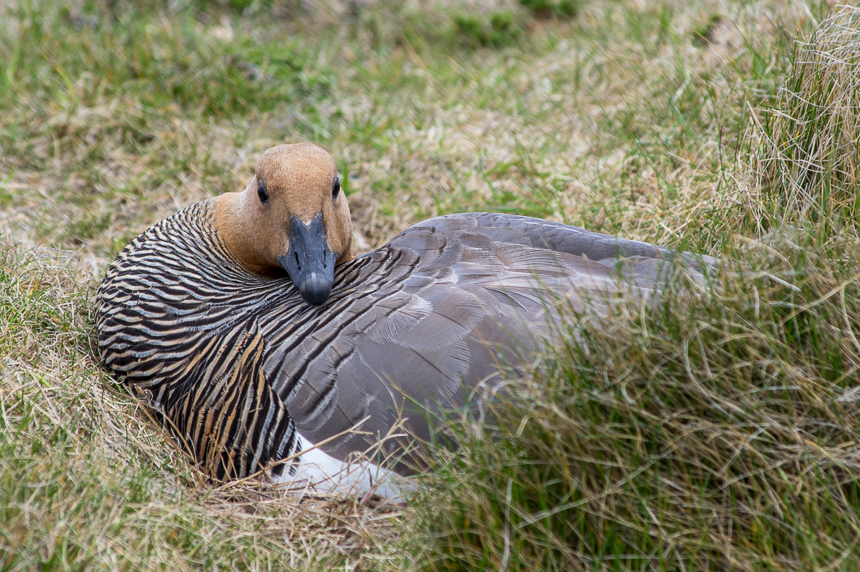 Rockhopper Penguin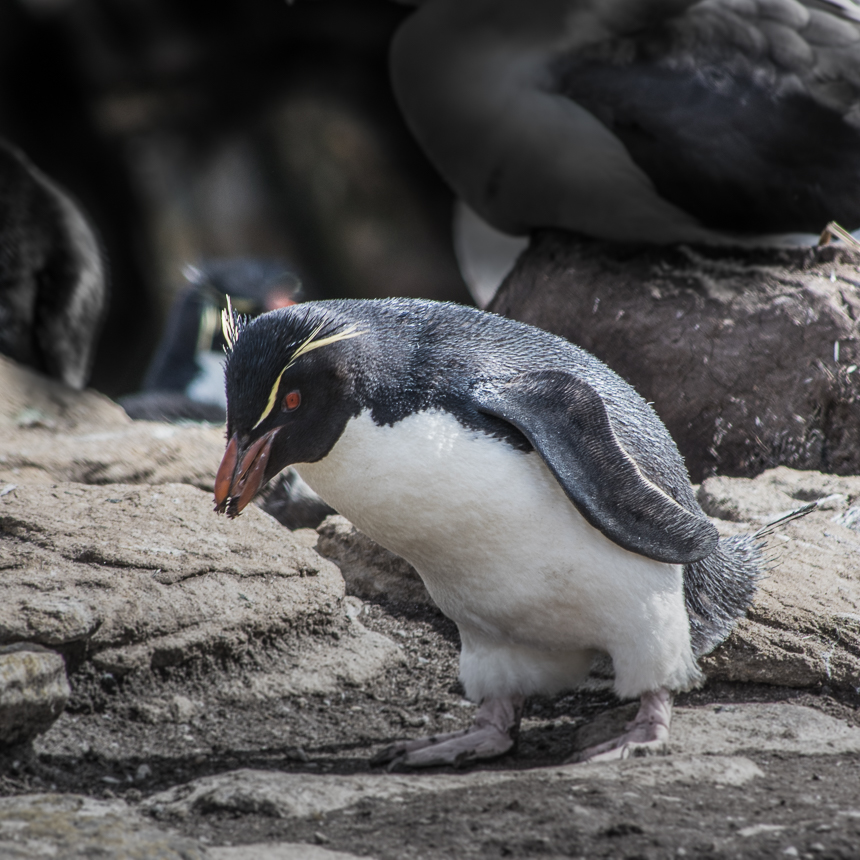 Albatross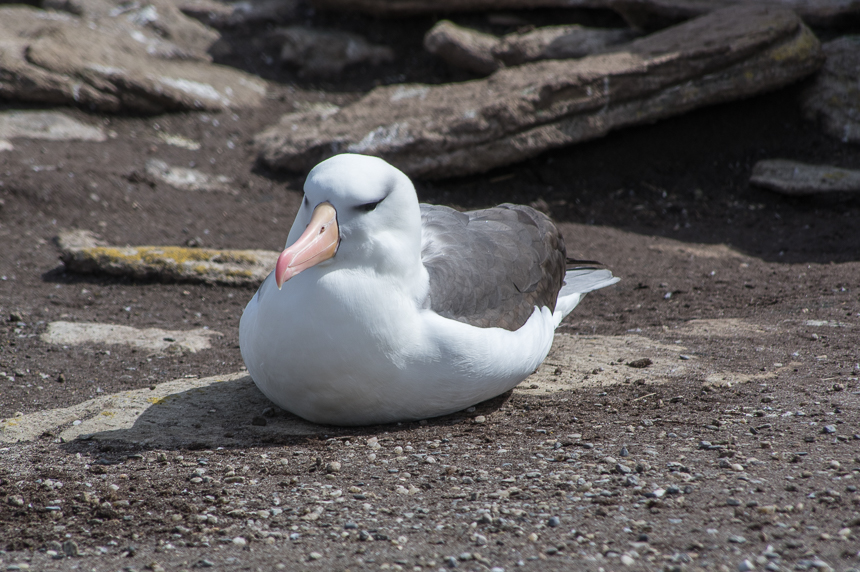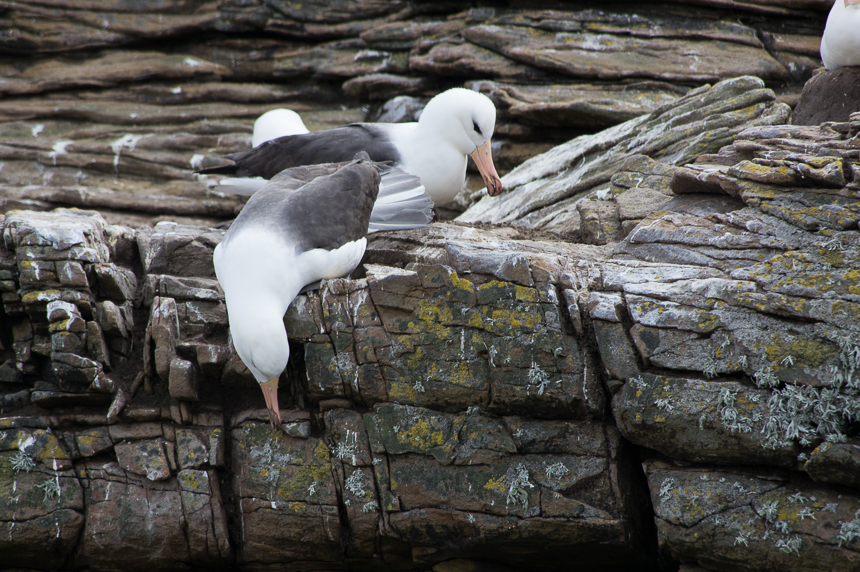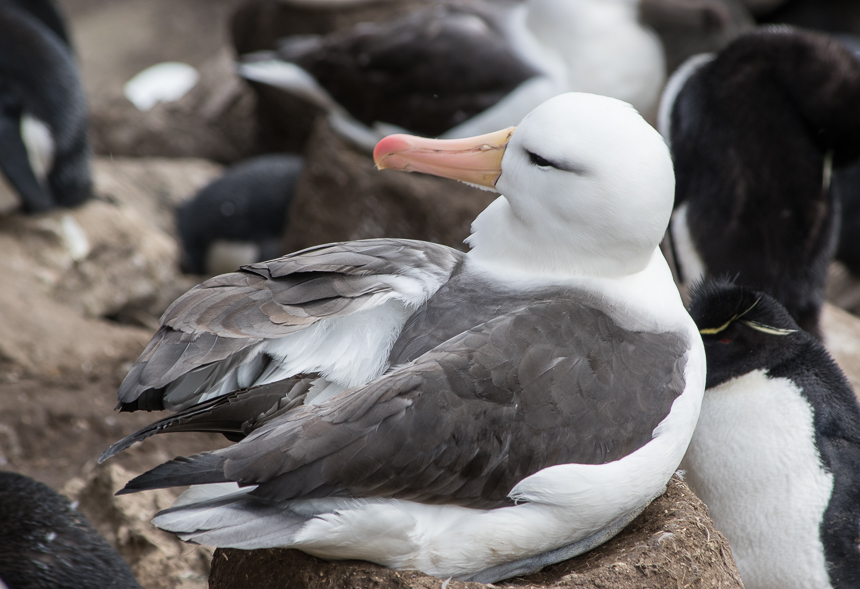 Cormorant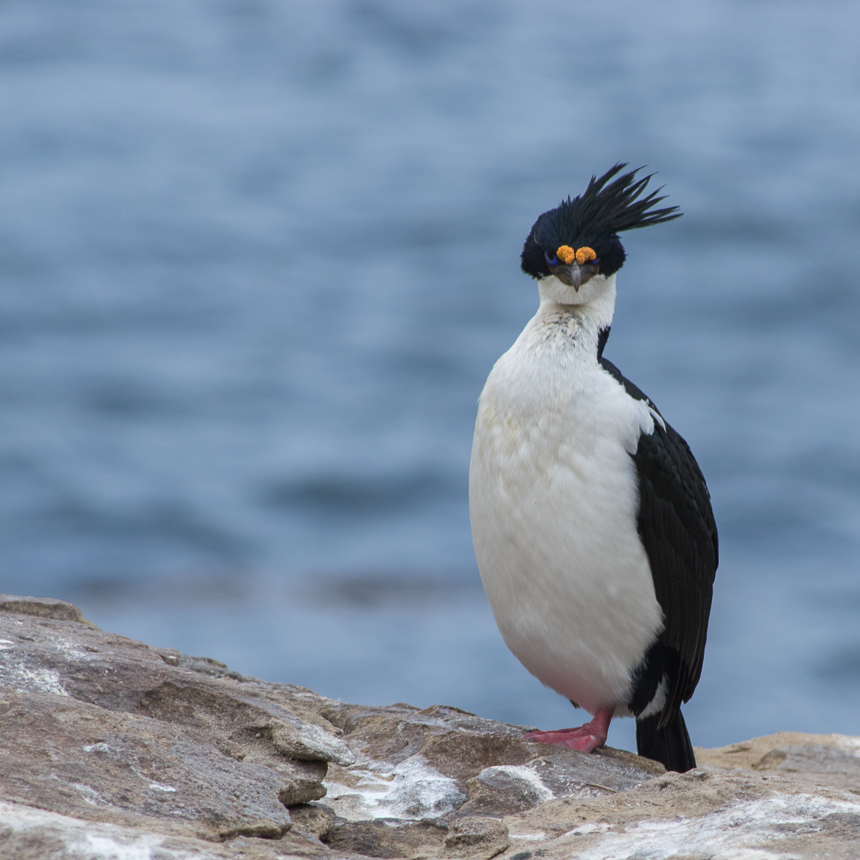 Sharing space!!!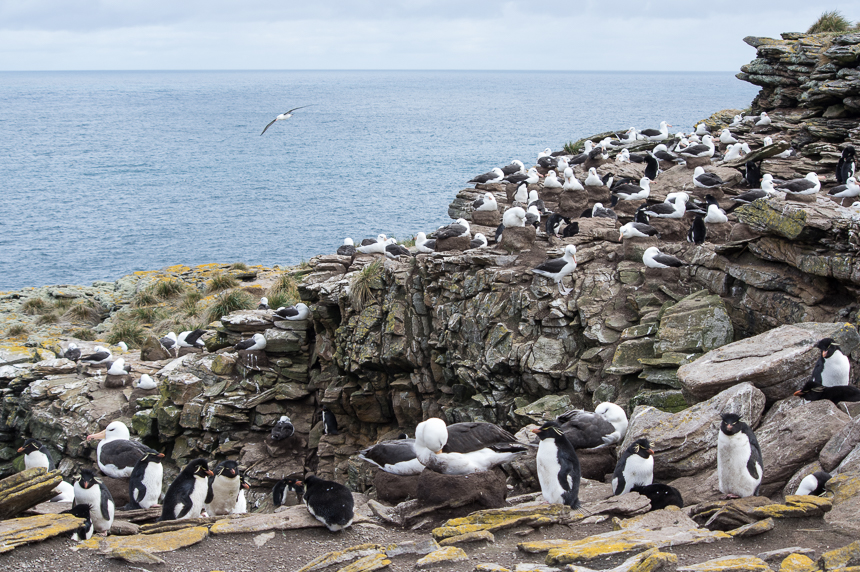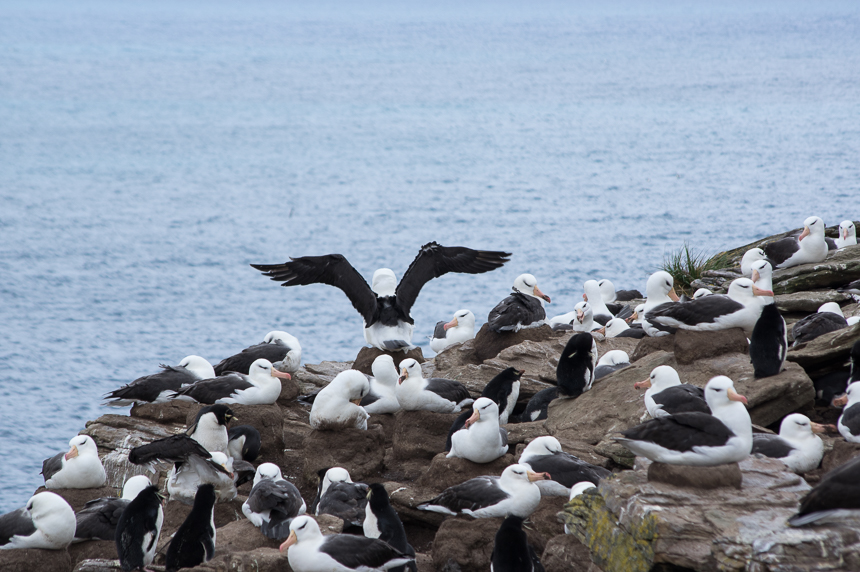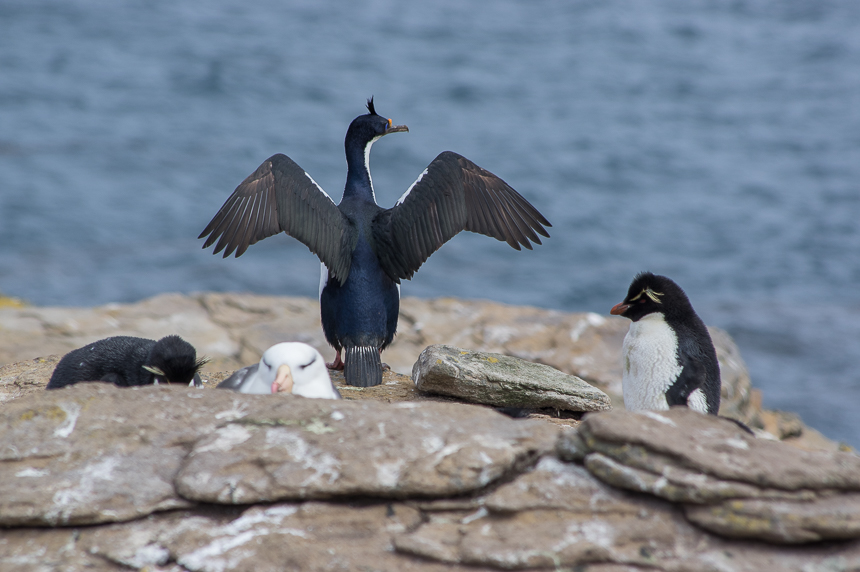 And finally a courtship (?) between the Cormorant and the Rockhopper Penguin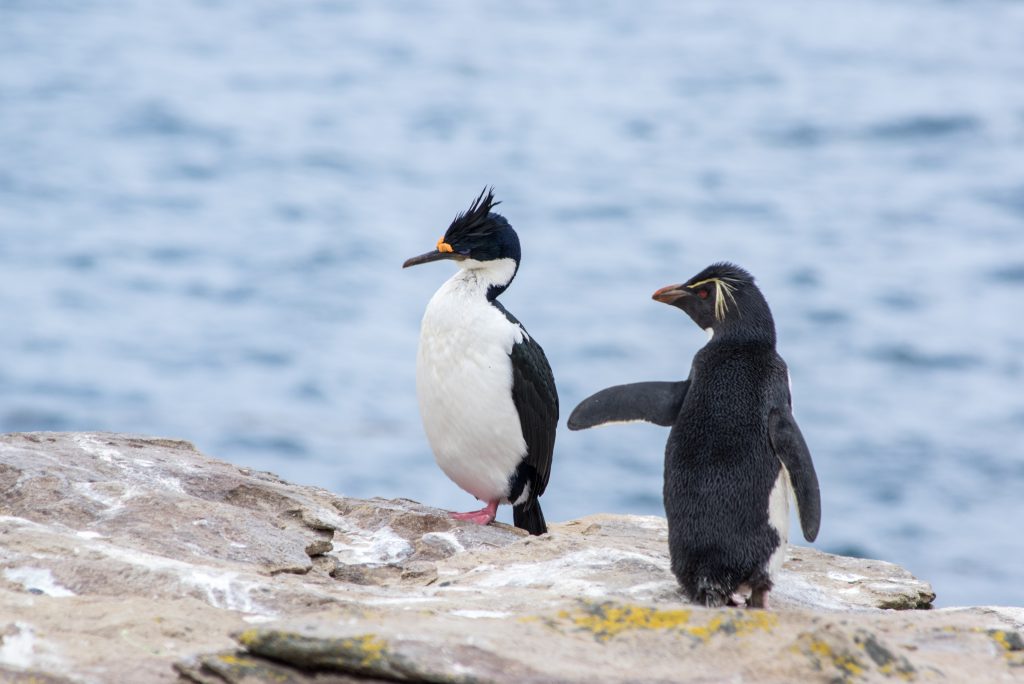 Sunsets as seen from the ship (the MV Ushuaia) in the Falkland Islands were not as impressive as I expected.