Scroll down to see the Skate Train, the Kalesa, and the Tricycle, all forms of transportation in the Philippines.
The Filipino Jeepney! The Jeepney is a common form of transportation in cities, especially Manila, in the Philippines. There is a single fare good for anywhere on the route of the specific jeepney. The passenger hops on the back of the vehicle and passes his/her money up from one person to the next to the driver. If there is change, the driver passes it to each person all the way back to the new passenger.
As this is a unique form of transportation, we visited the biggest Jeepney factory in the country (and probably in the world).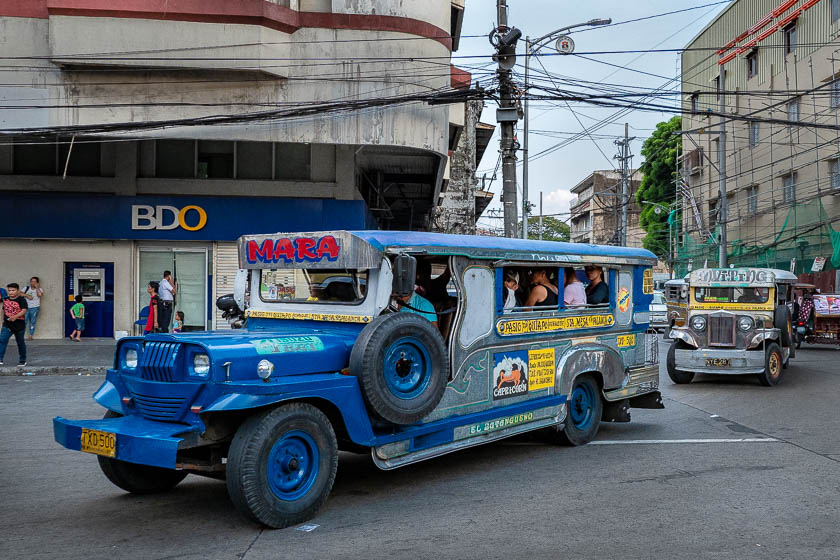 Kids showing how to board a jeepney.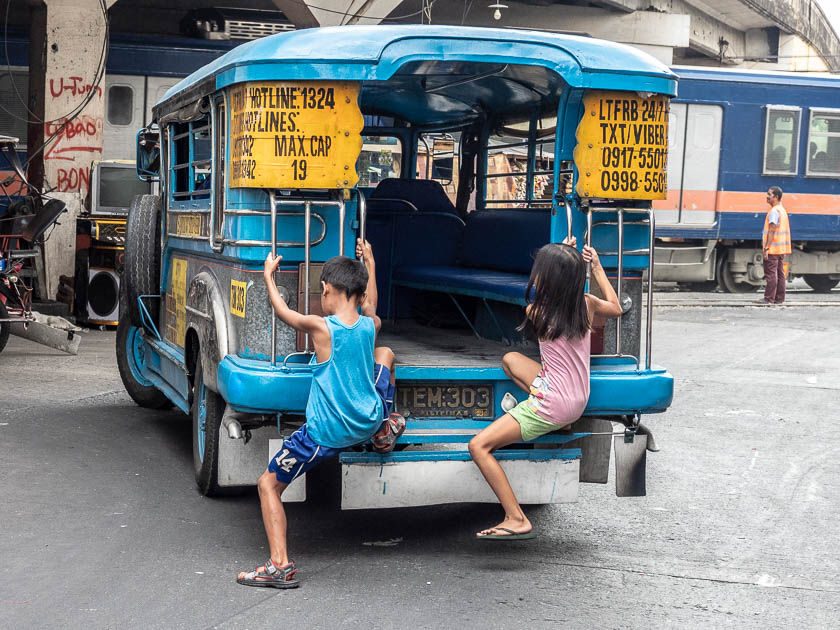 The Sarao Jeepney Factory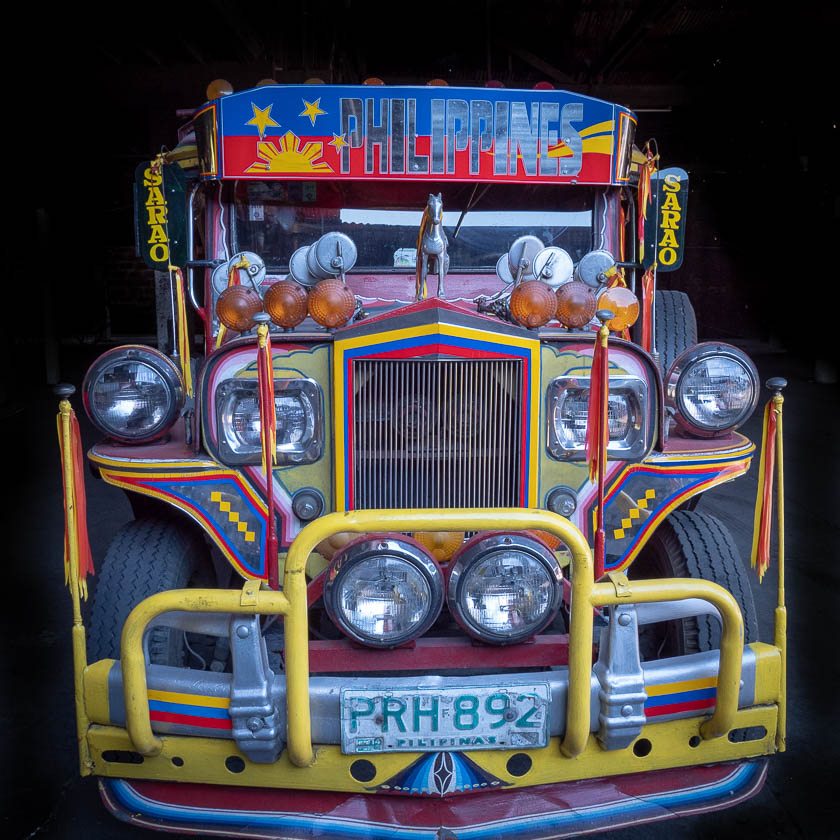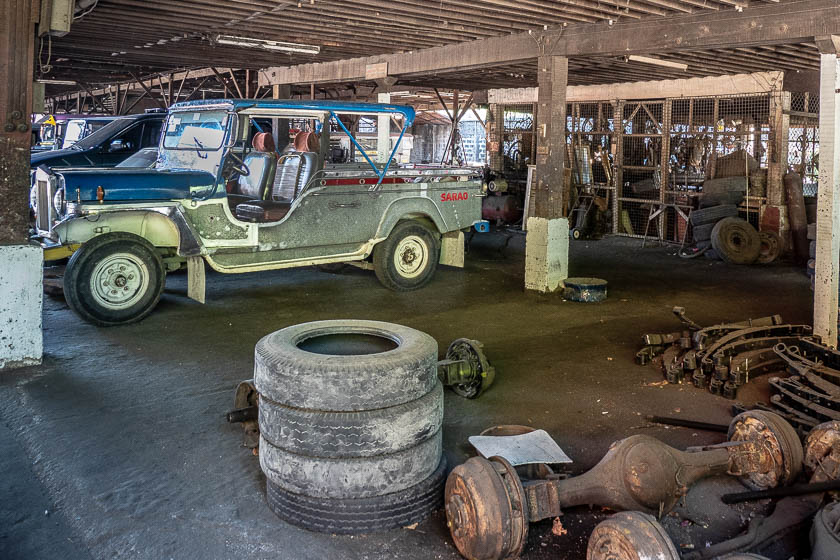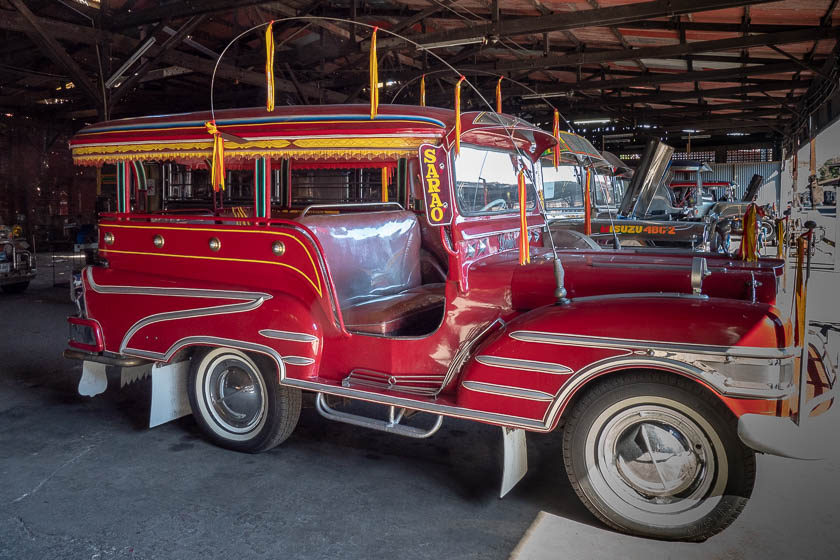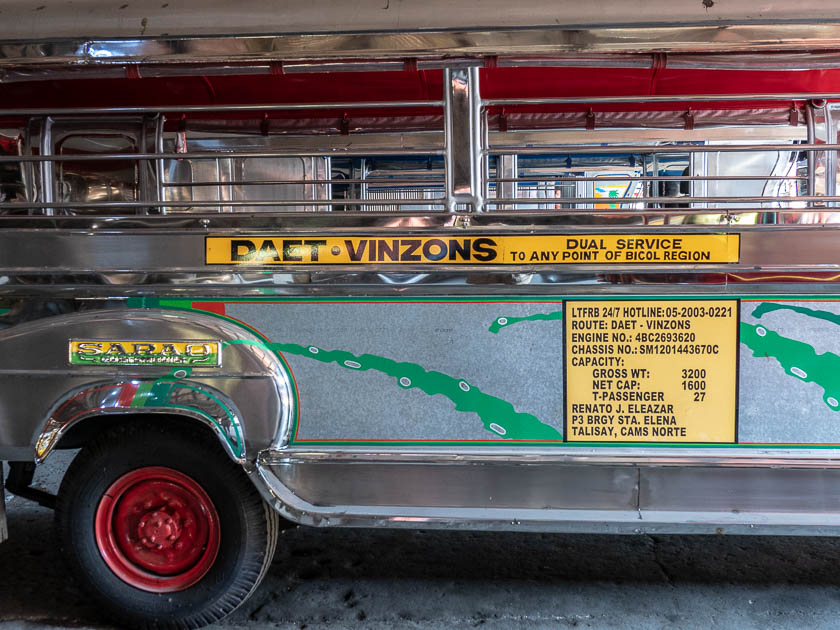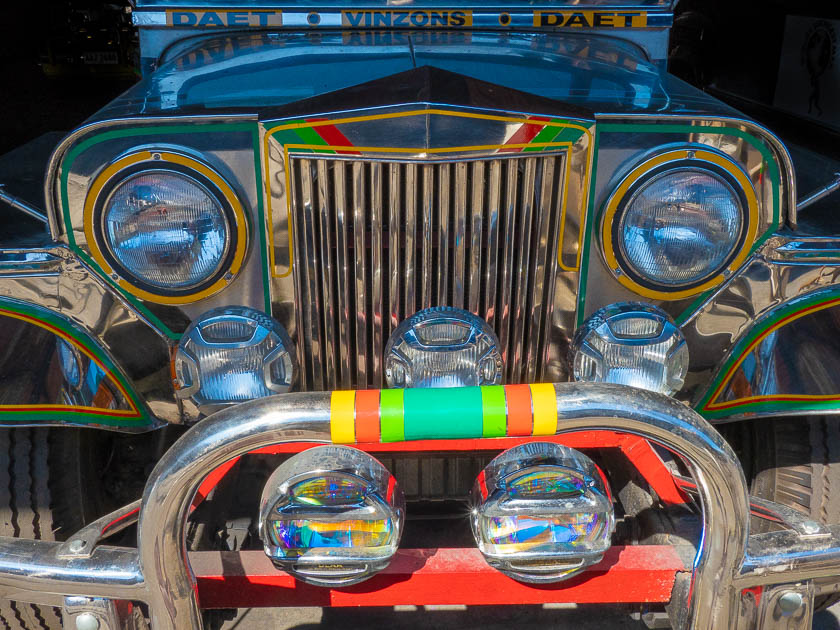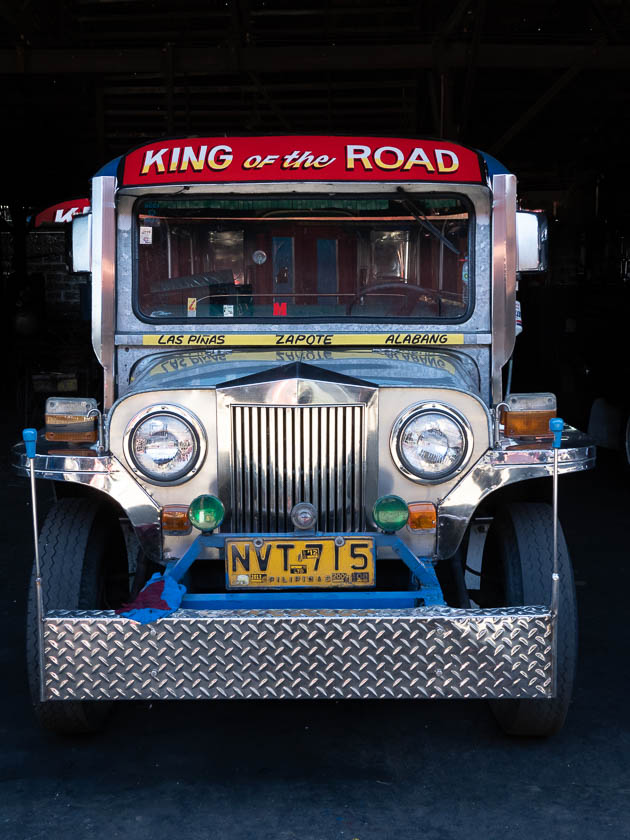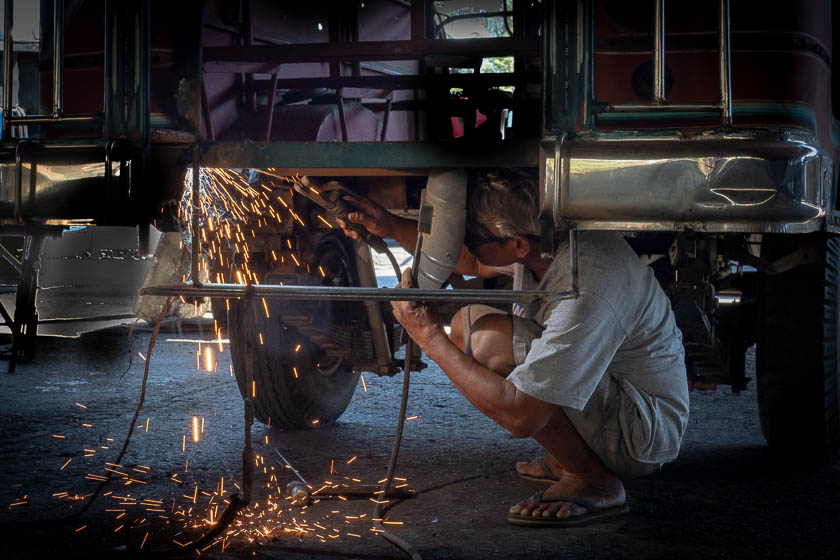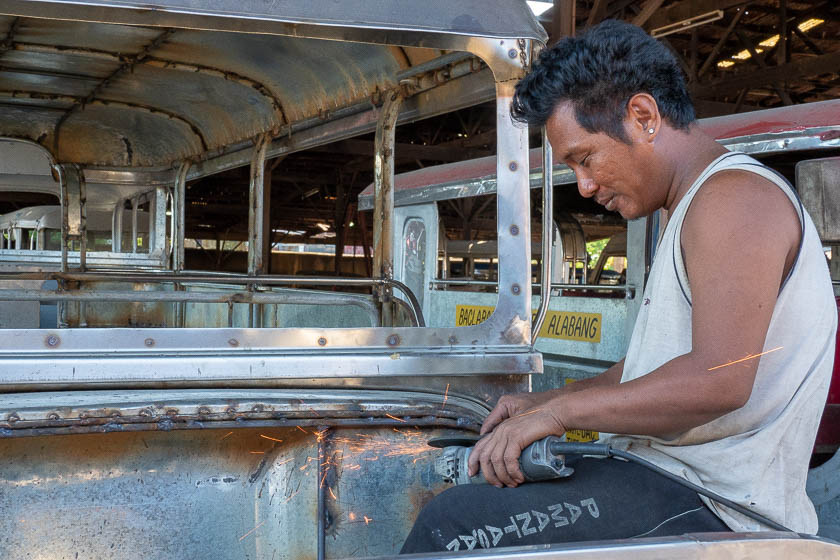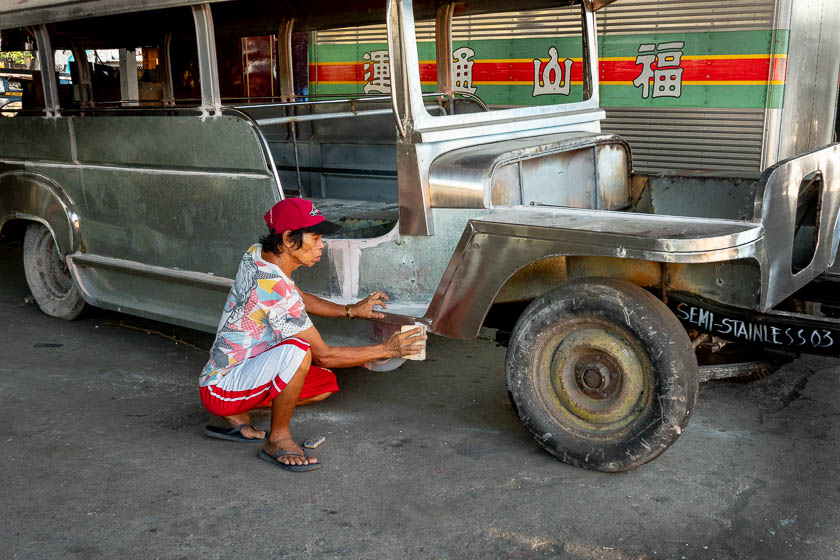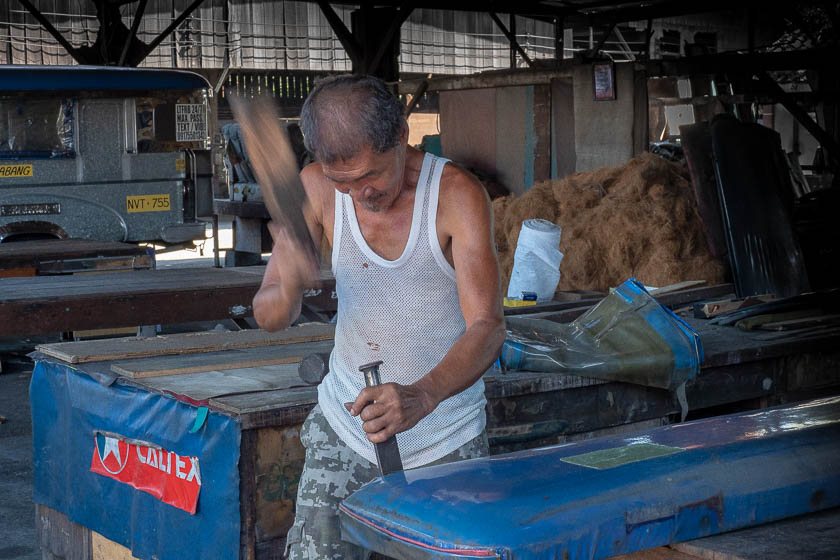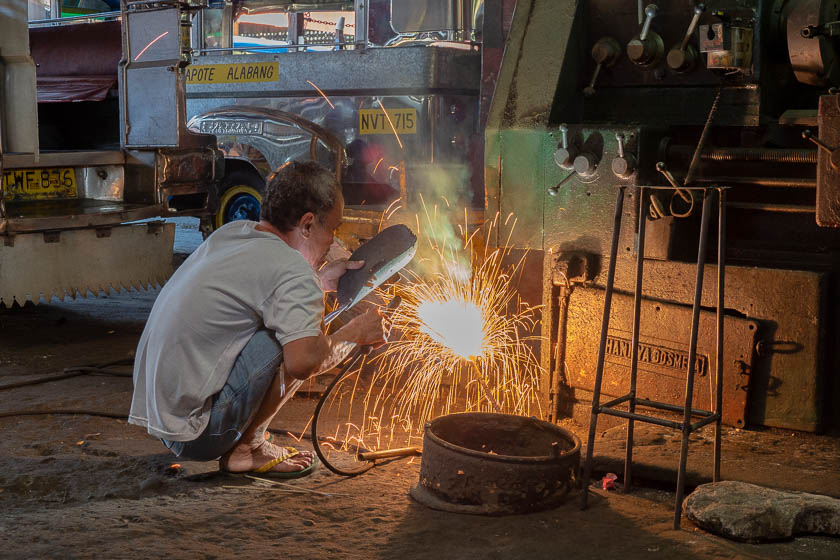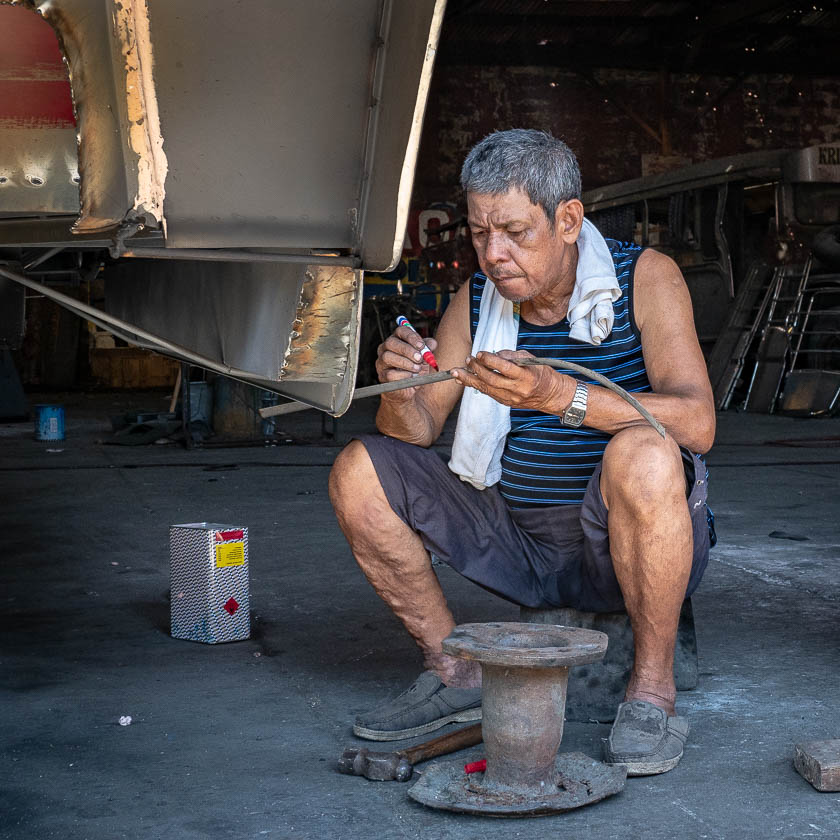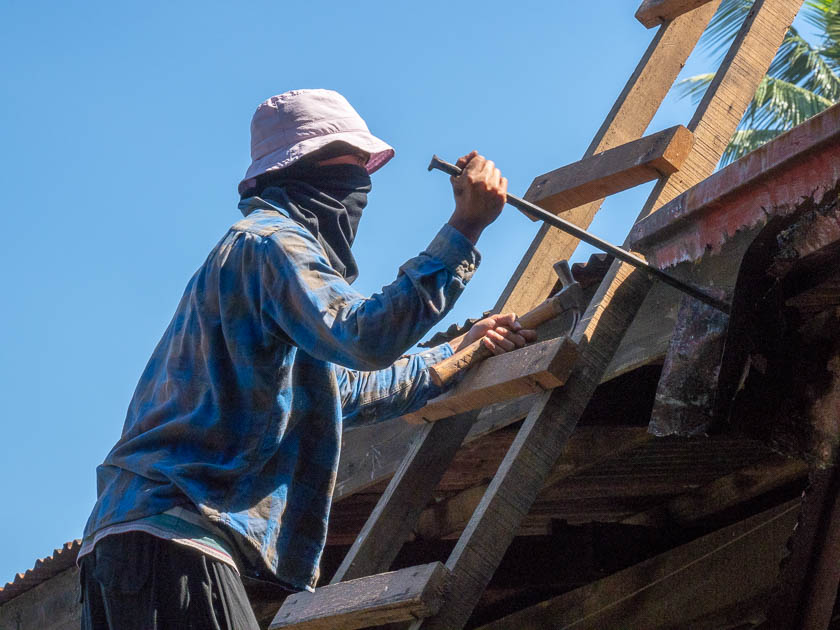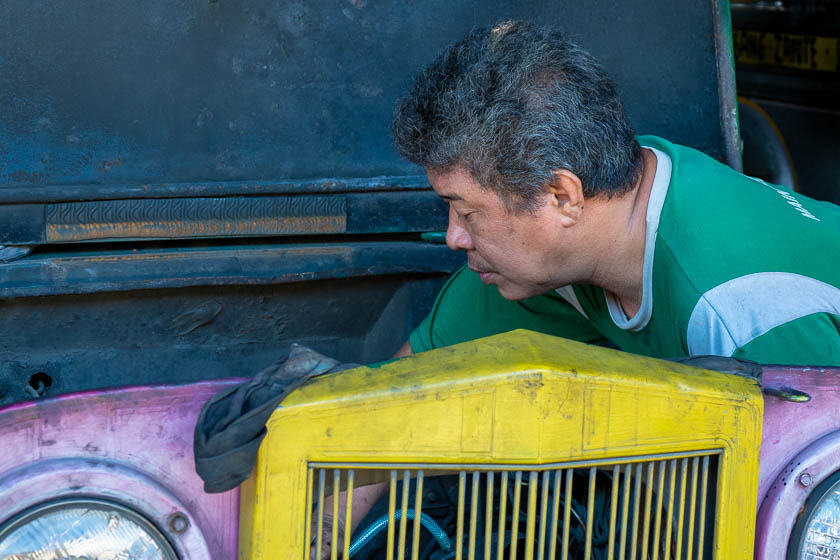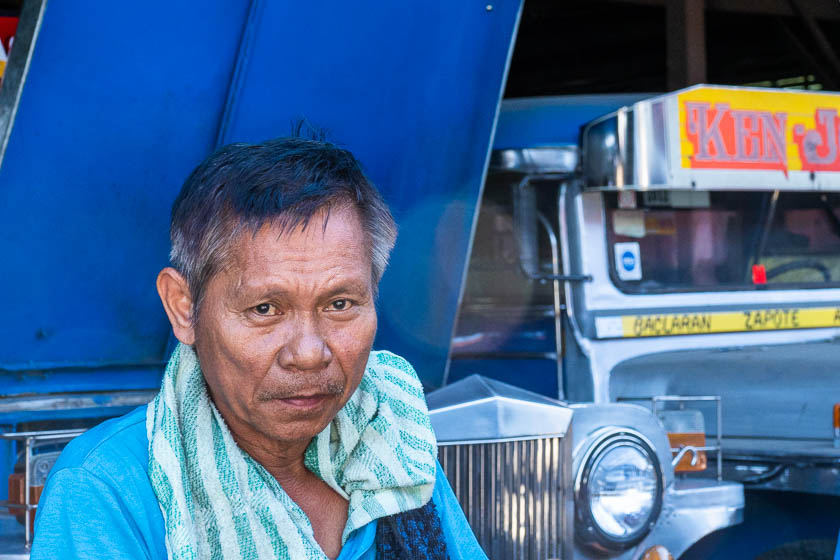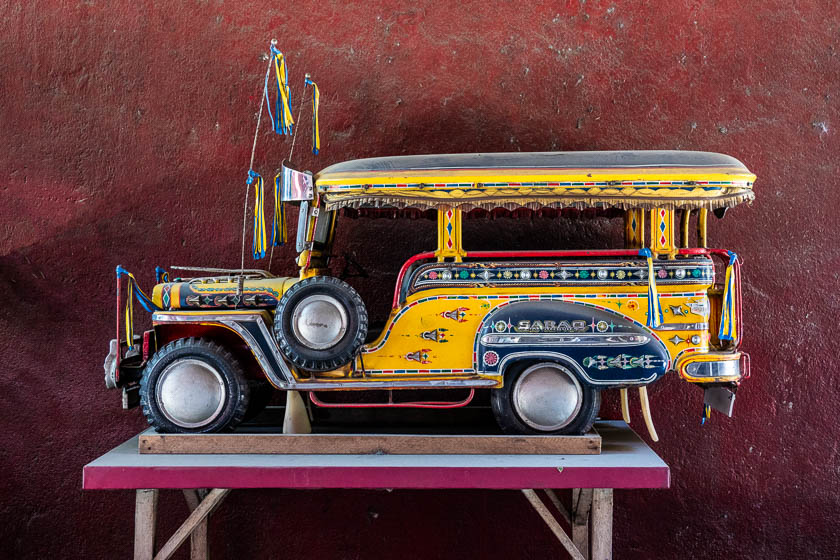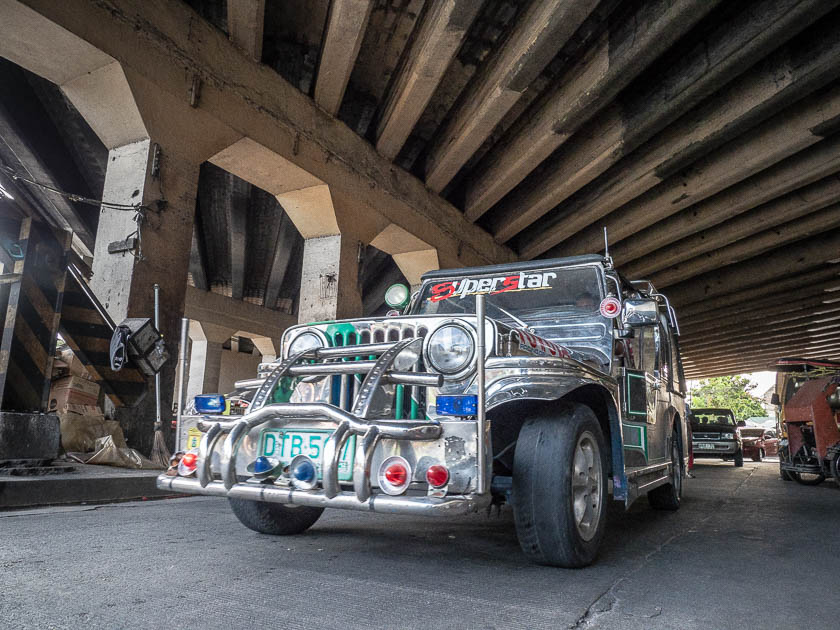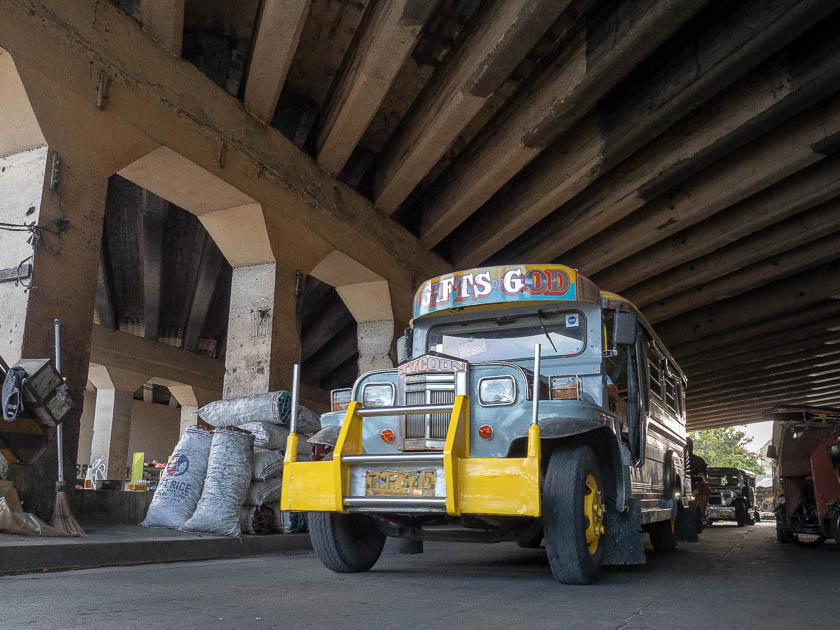 Skate Train
When the regular train is not on the track, in this area of Manila, you can see many skate trains. Local residents have built skate trains using skate wheels. They put the skate train on and off the track as they use them. People wanting to travel short distances can use the skate train, which costs less and makes local stops.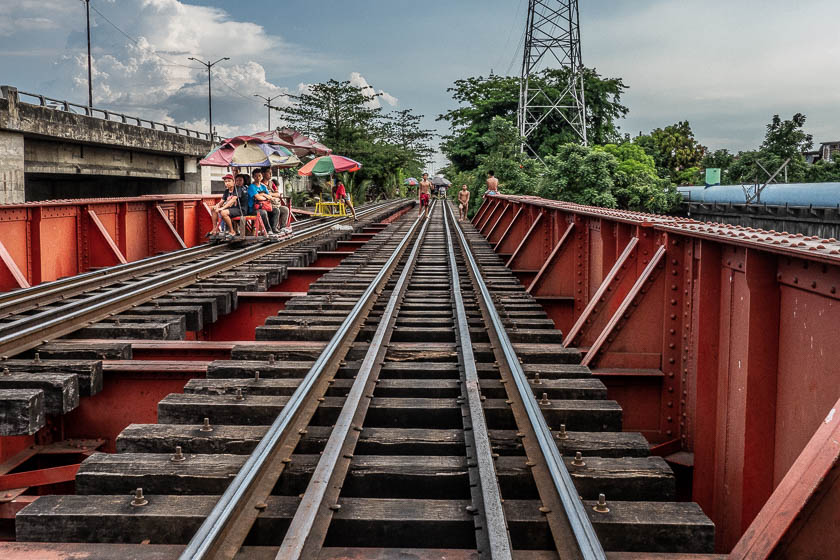 The skate train is removed from the track when the train comes through.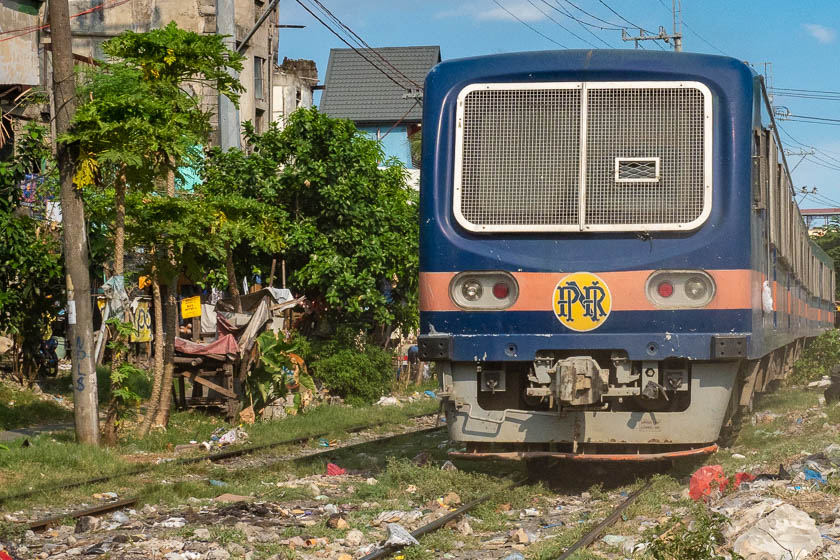 The skate train is powered by hand, or actually foot.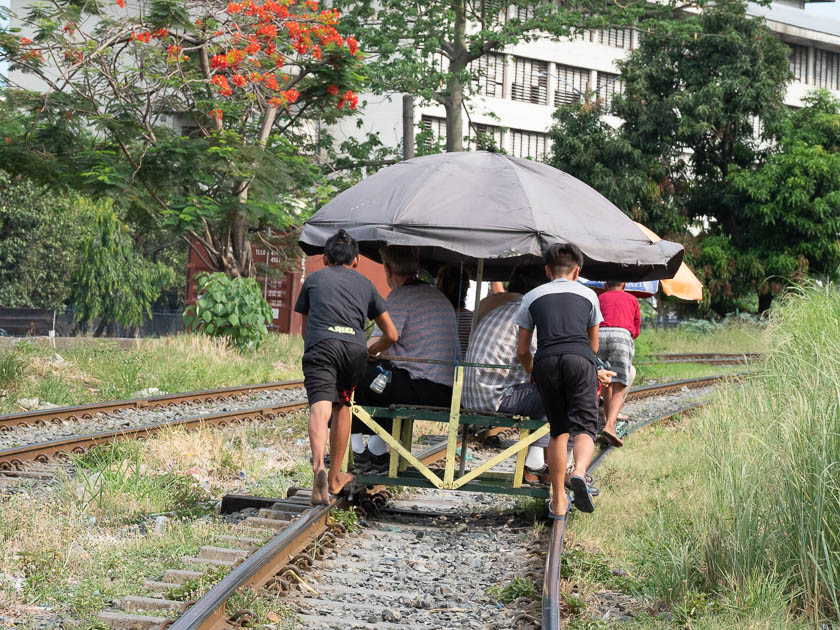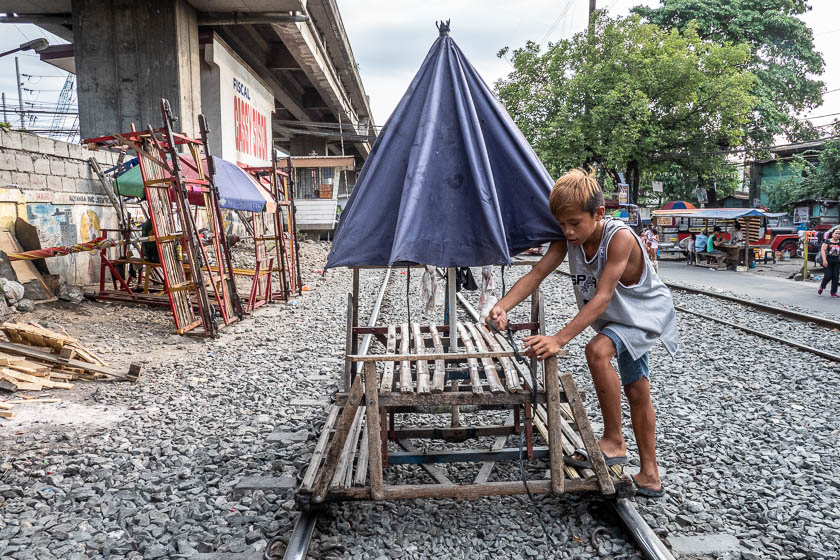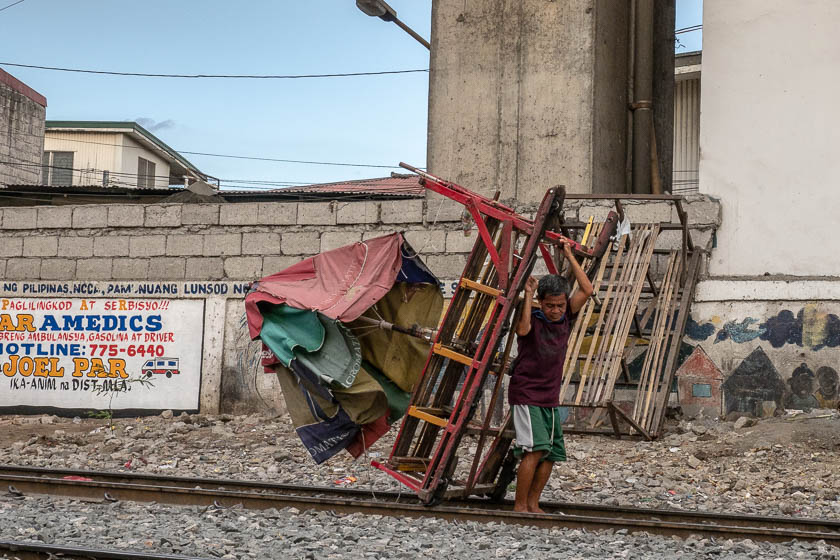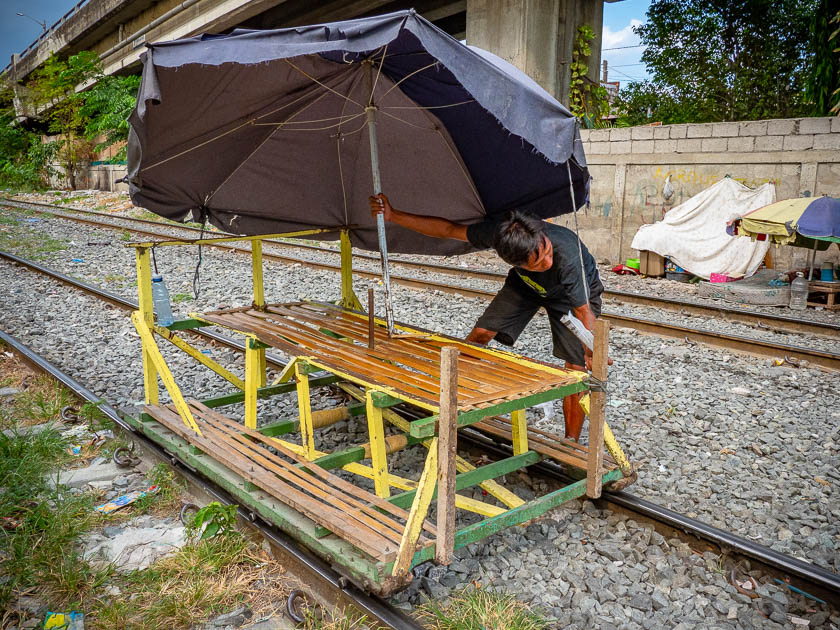 The Kalesa
This seems to be a form of transportation mostly for tourists. We saw these Kalesas in Vigan, which looks like a tourist city with cobblestones, shopping, and interesting restaurants.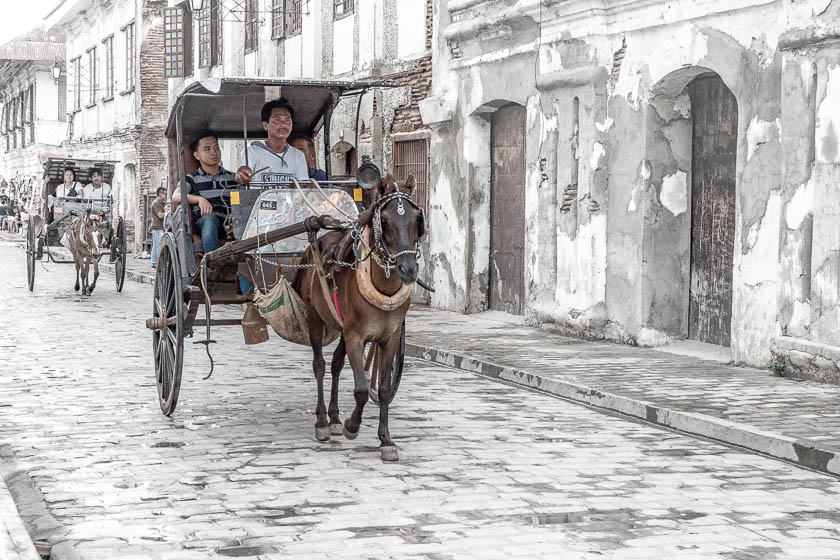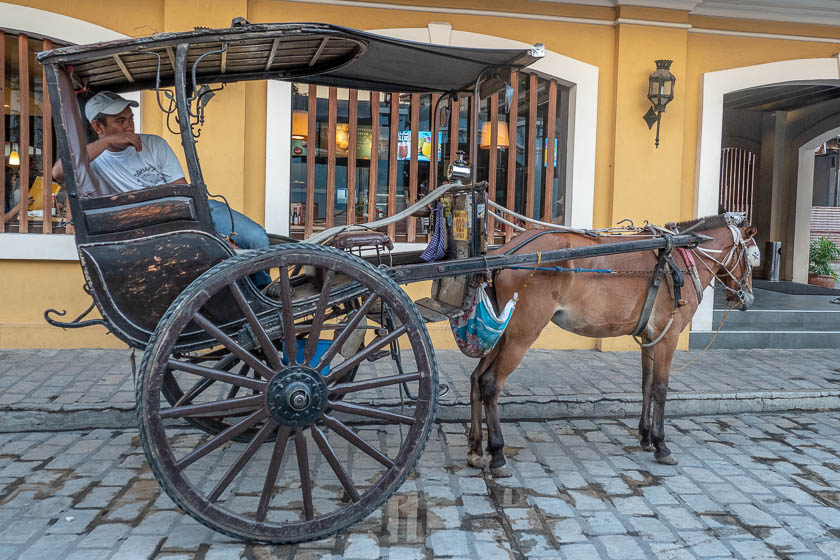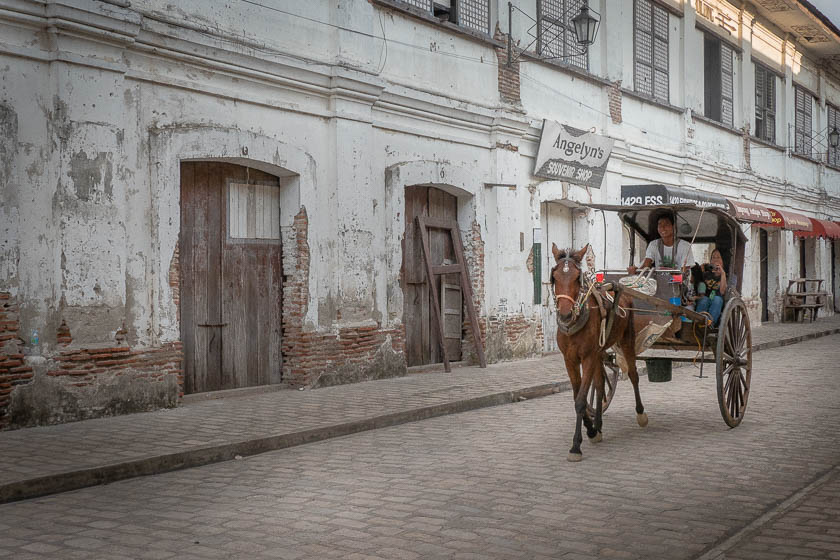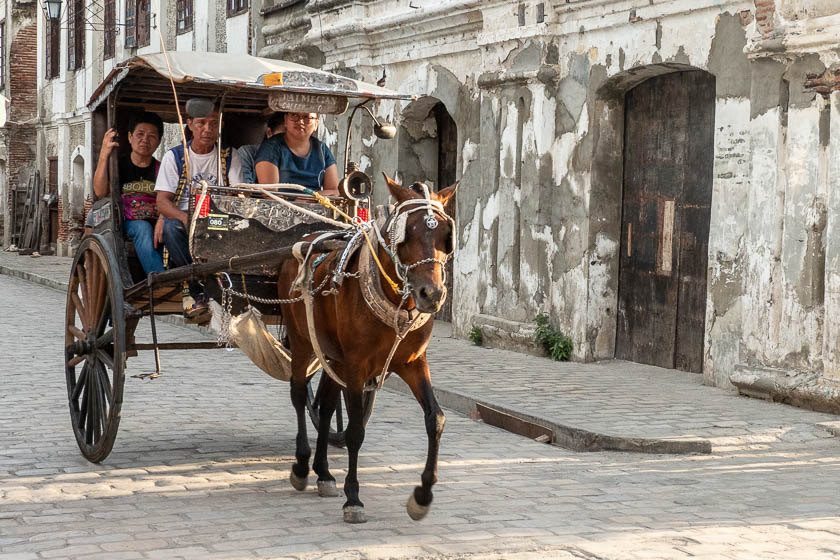 The Tricycle
Some tricycles are made with motor bikes others are just bicycles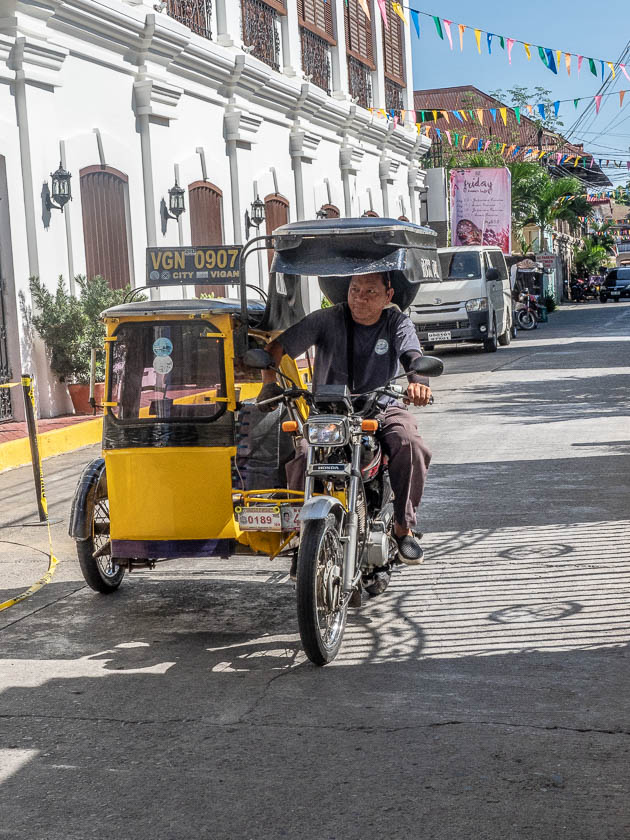 I took the following two photos while I was a passenger in a tricycle.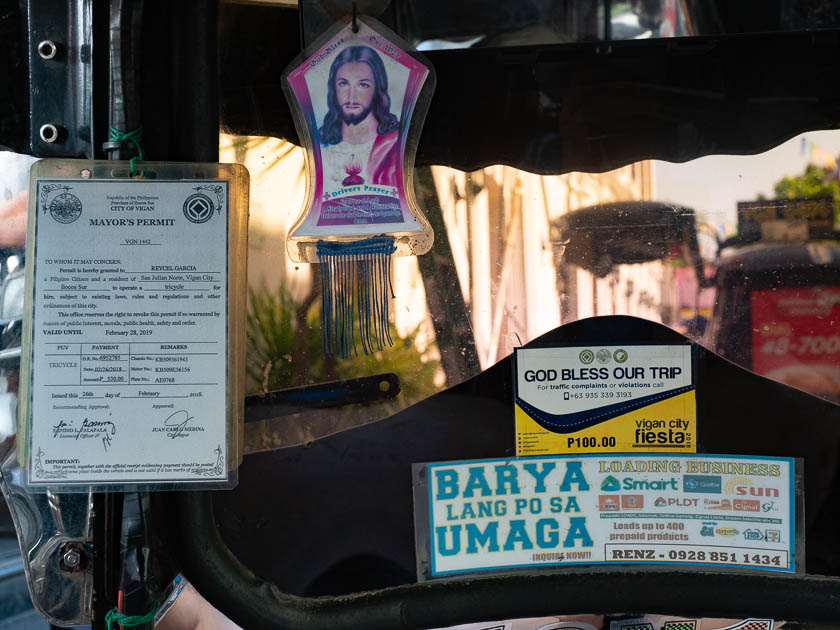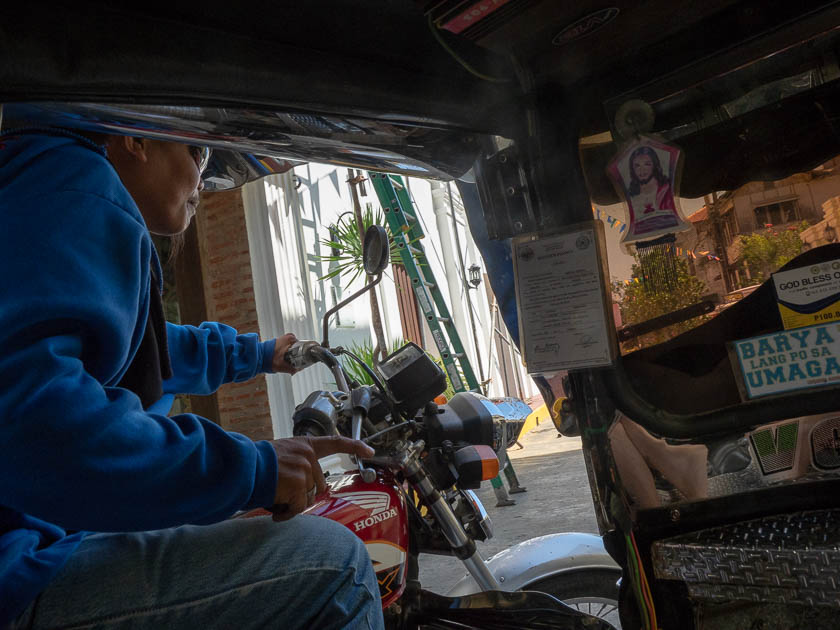 A caravan of tricycles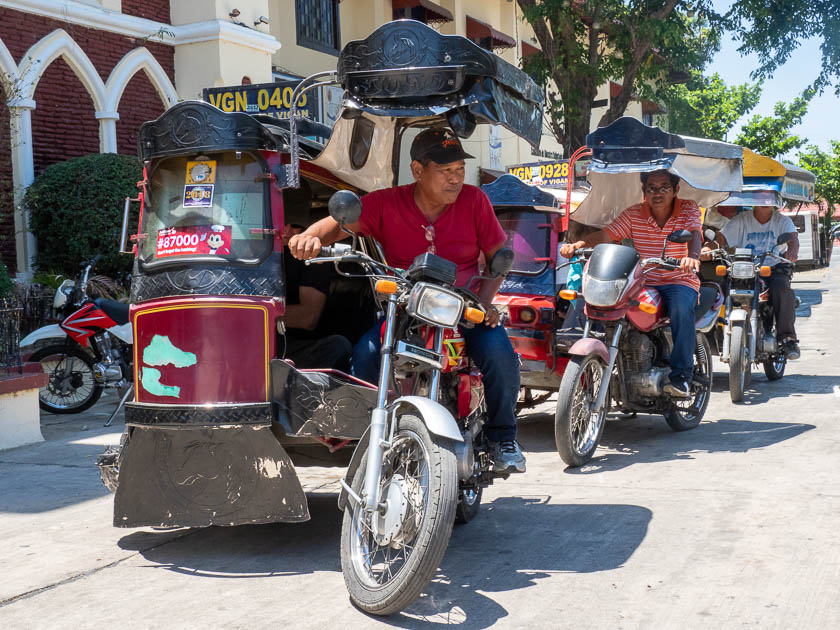 A happy tricycle driver