A walk around Lake Bled gives you views of all sides of the Bled Island. However there is much more to enjoy in Bled.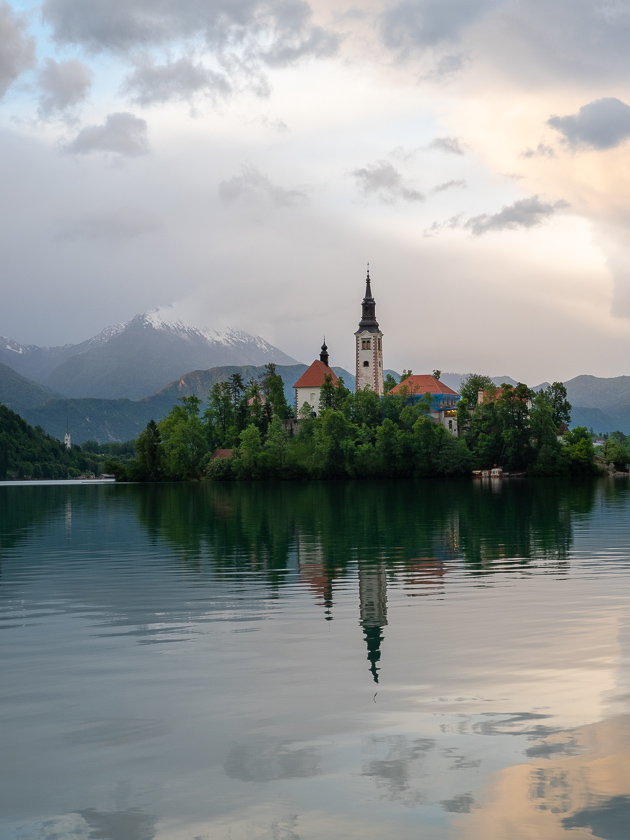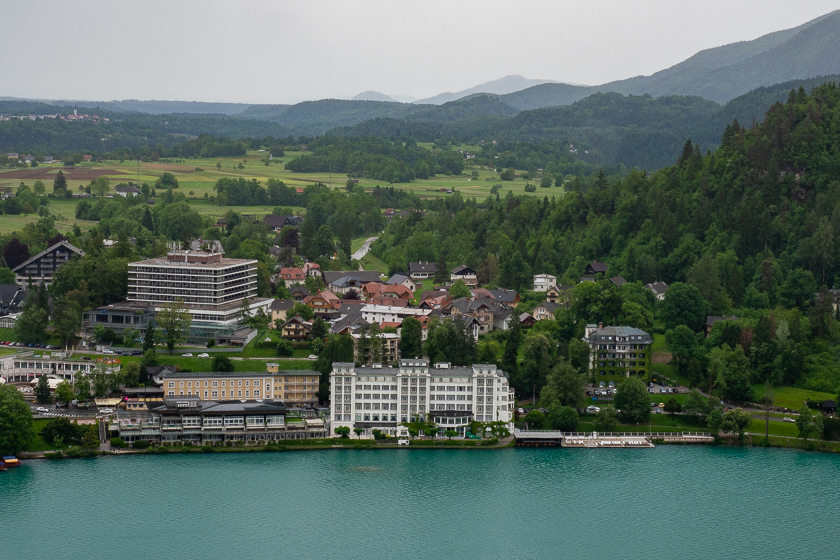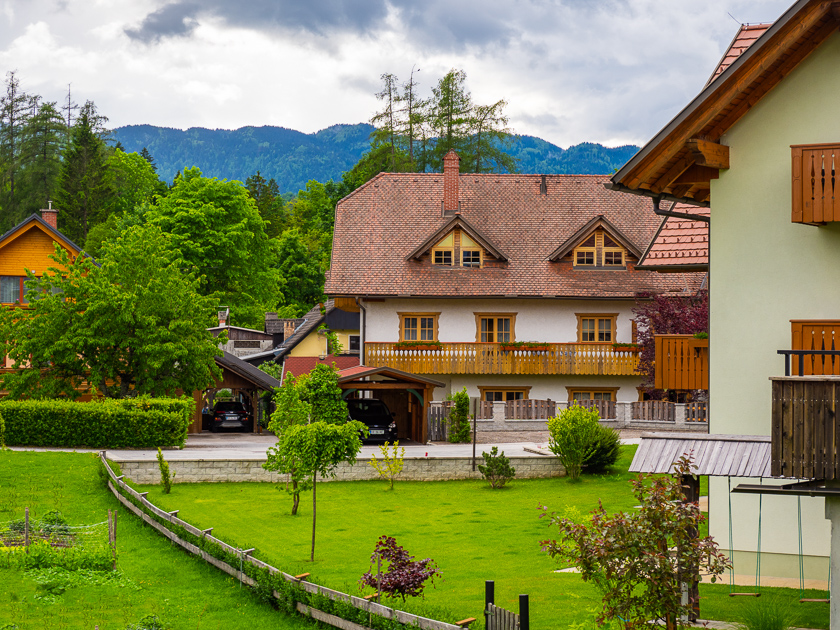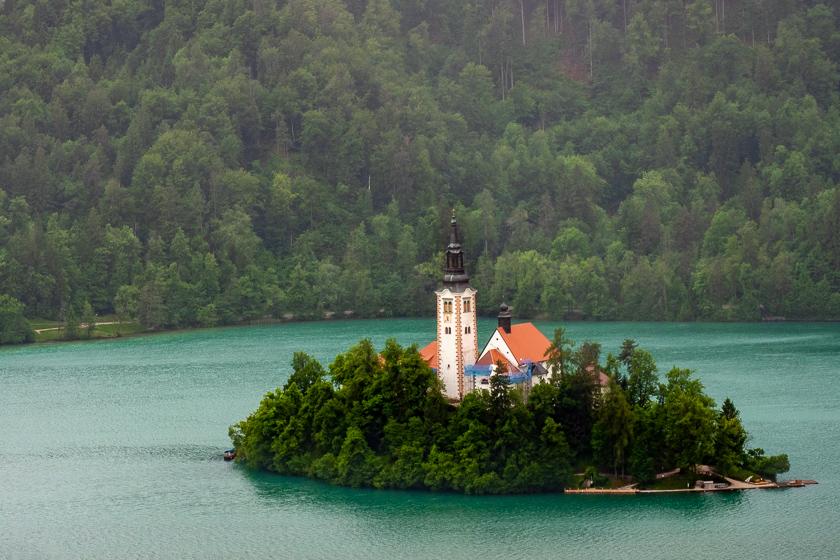 This old house just begged to be photographed and embellished.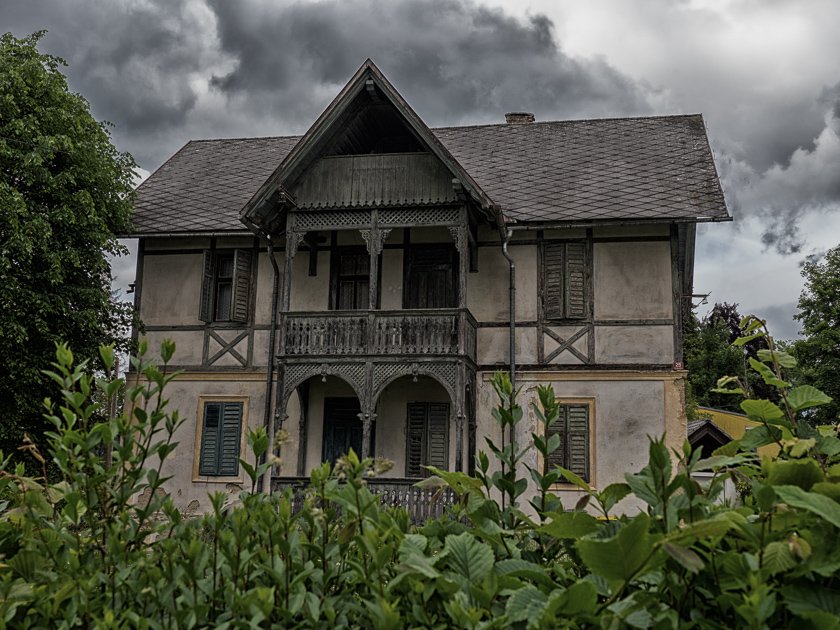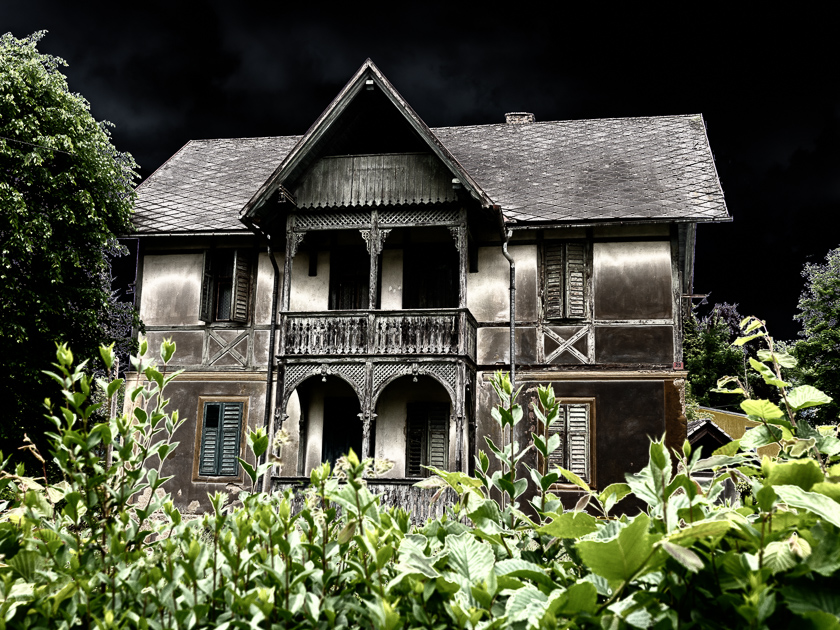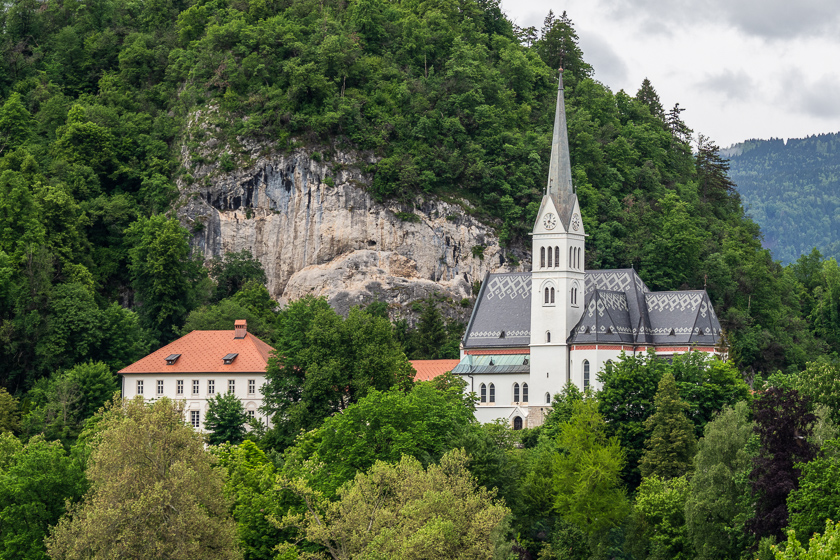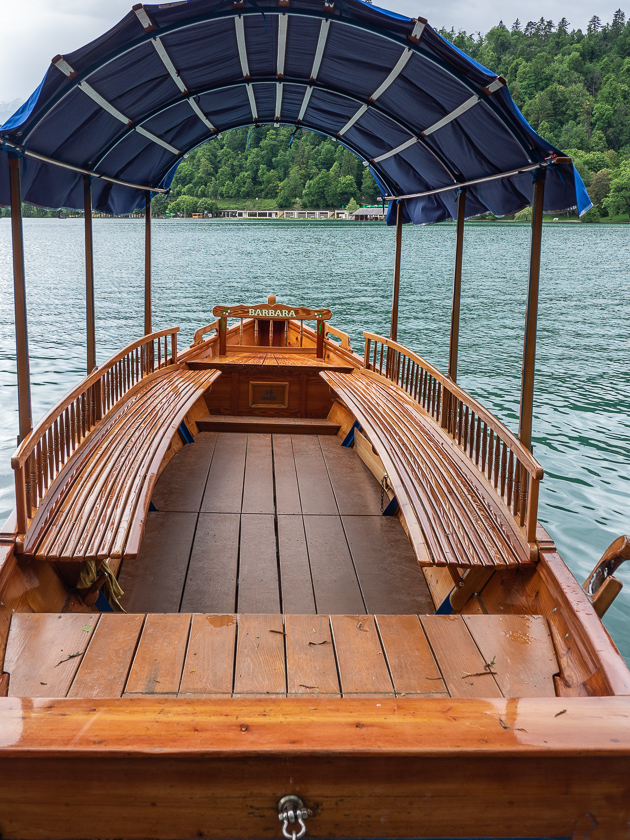 Yes, it is a steep climb up to the castle but the restaurant is fabulous with great views and extraordinary food.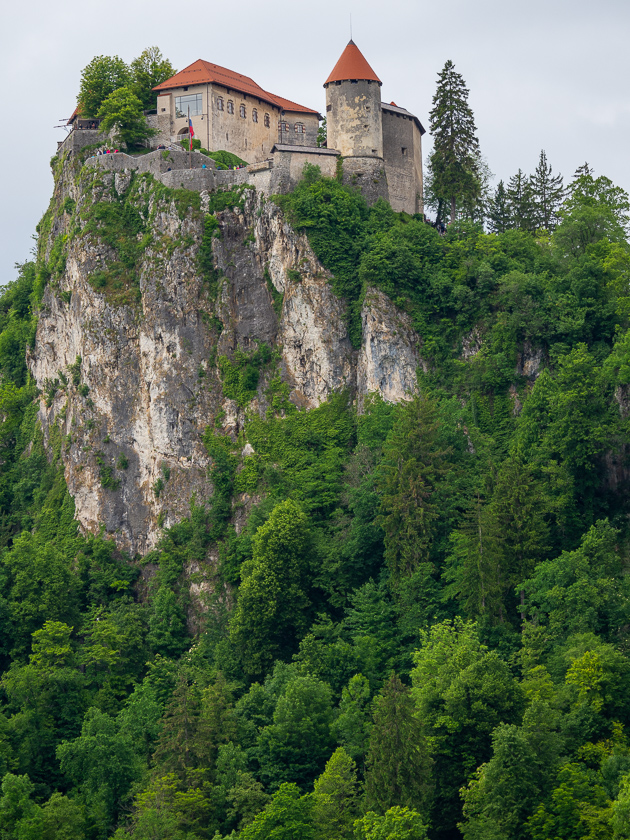 Hearts such as this and other frames can be seen in "photo opportunity" locations. Also, see the love locks on the wire fence.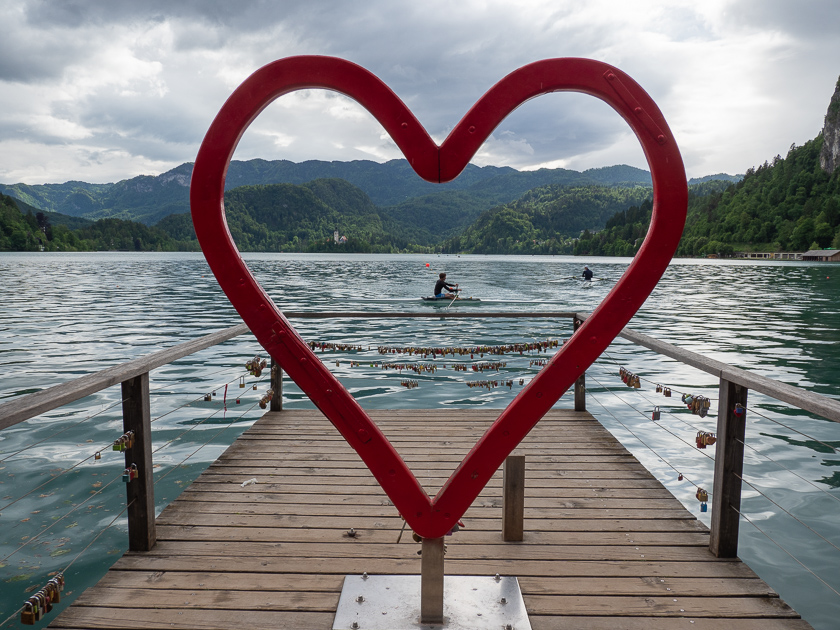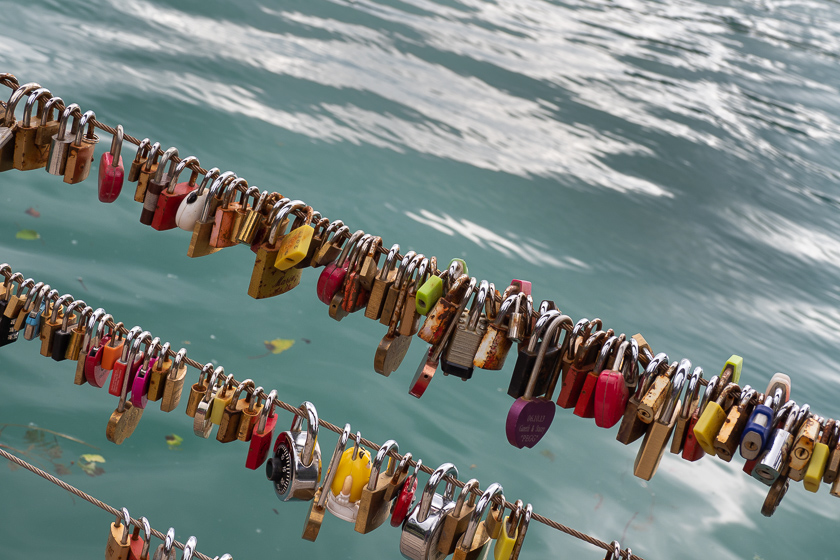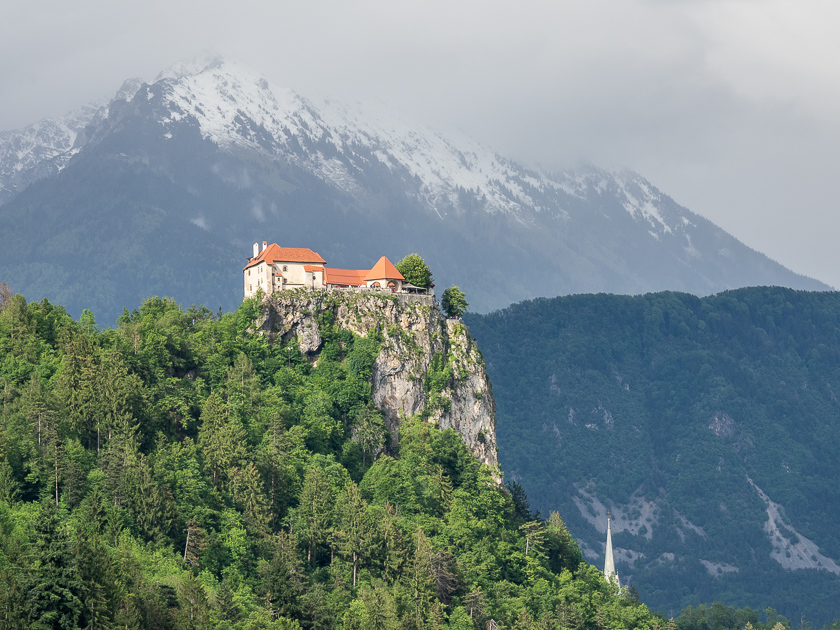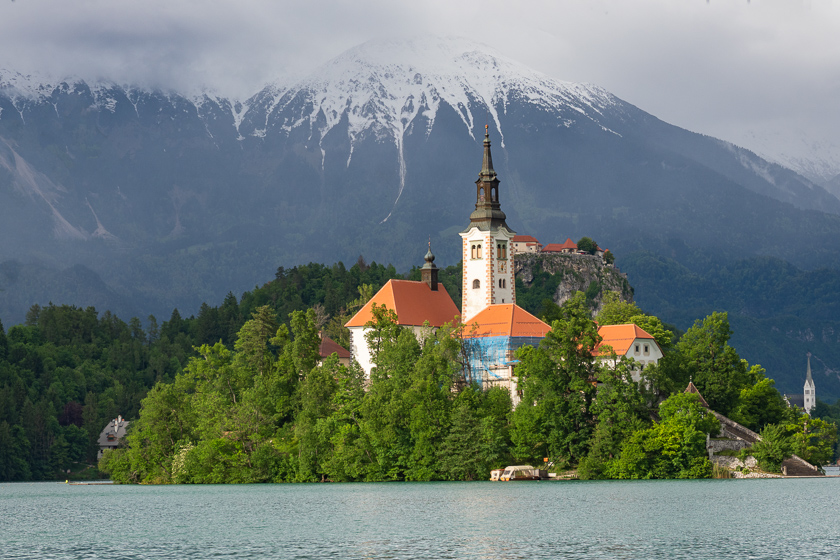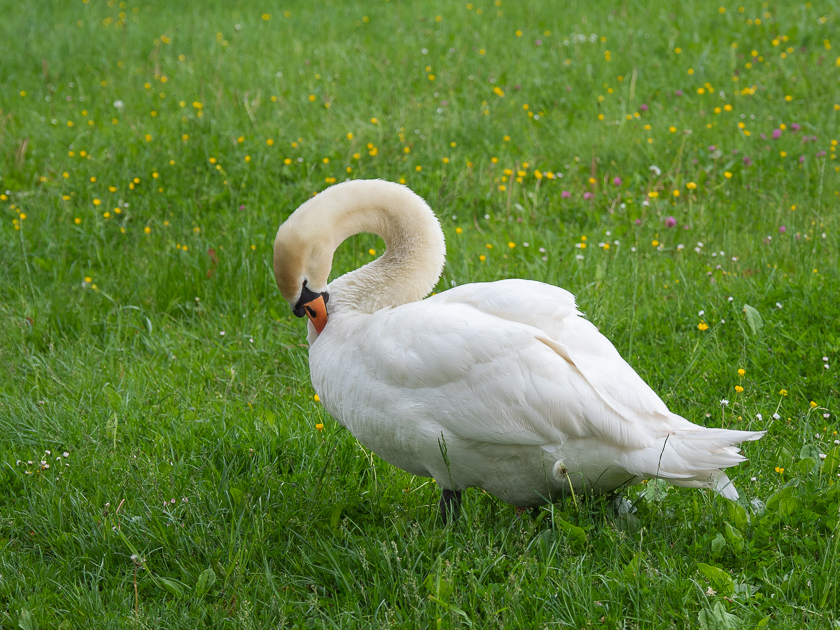 The view from every place along the 6 or 7 kilometer walk around Lake Bled is beautiful.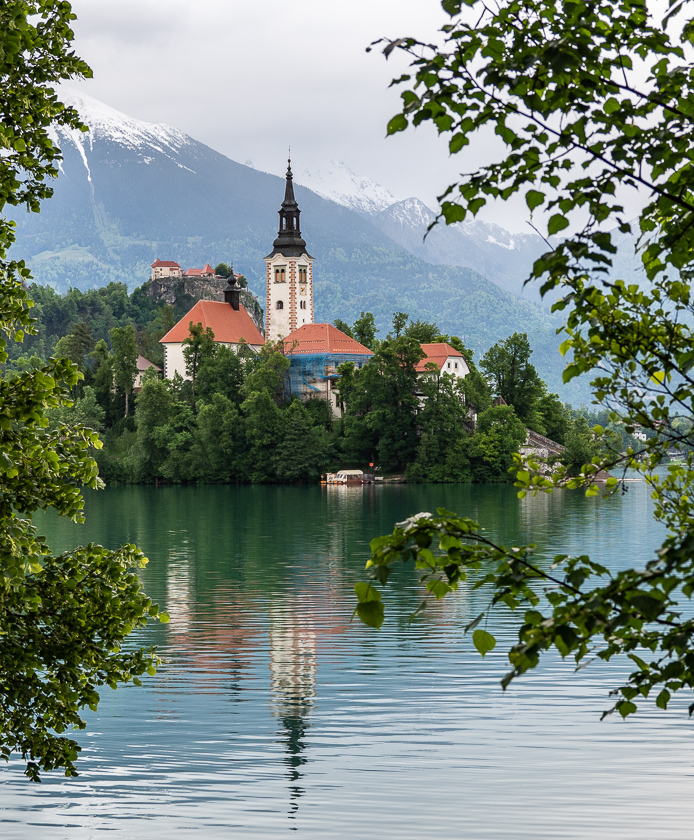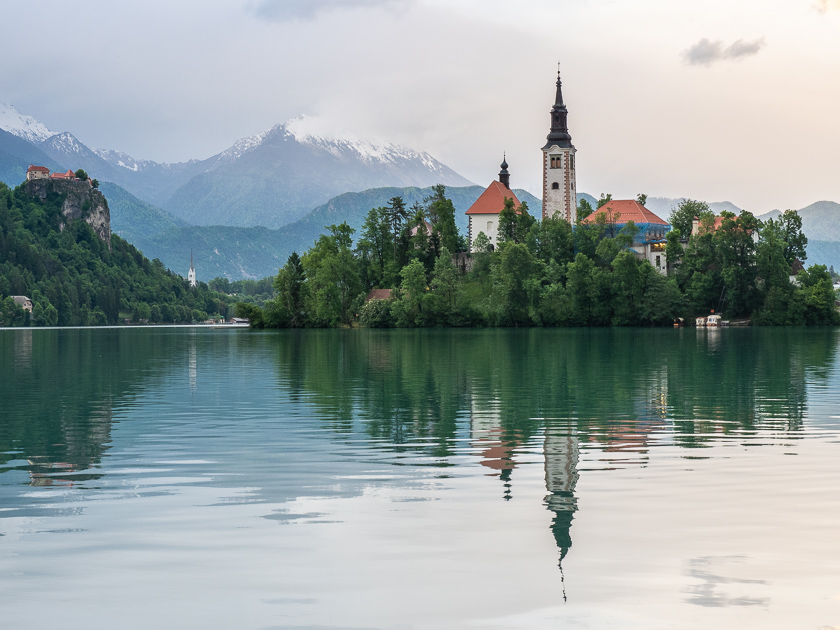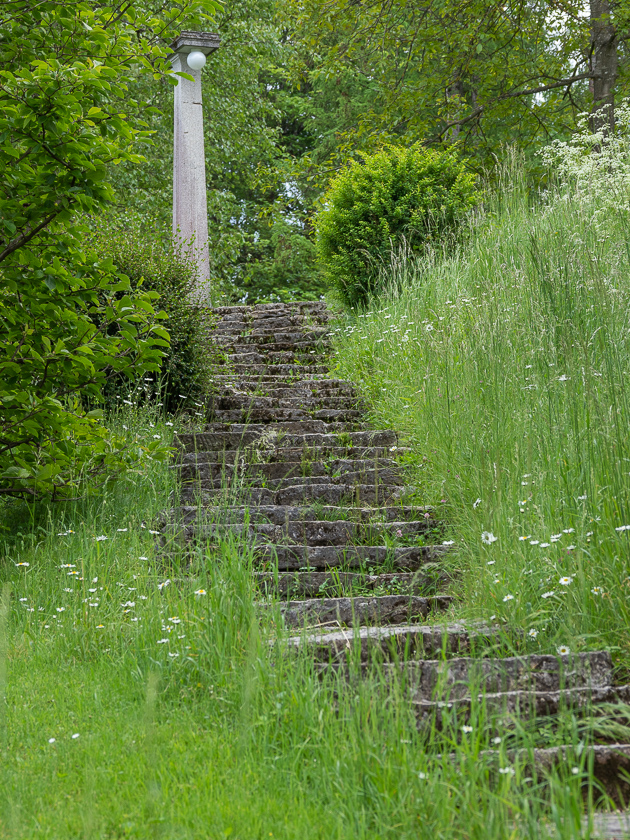 As the sun sets and the "blue hour" approaches, the view become even more dramatic.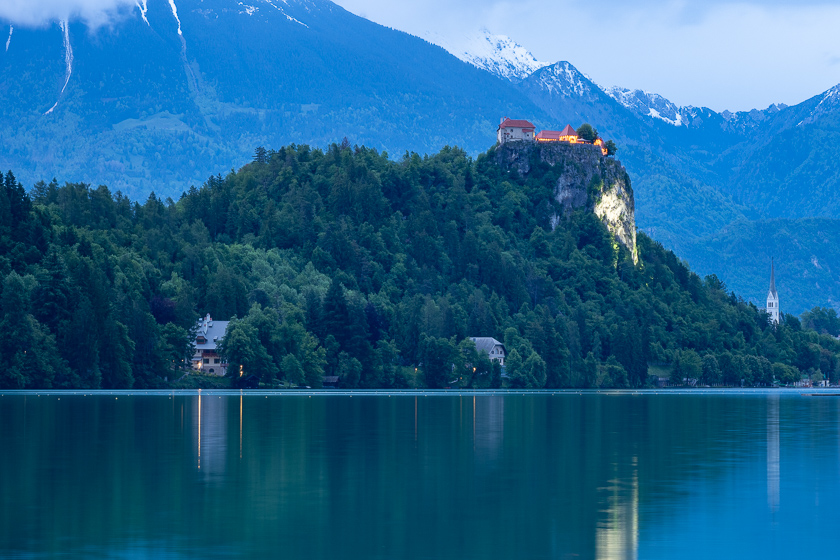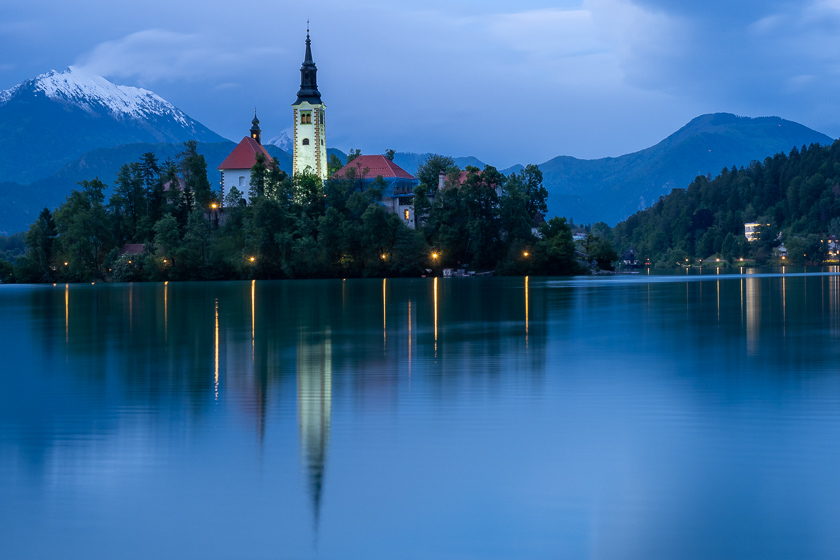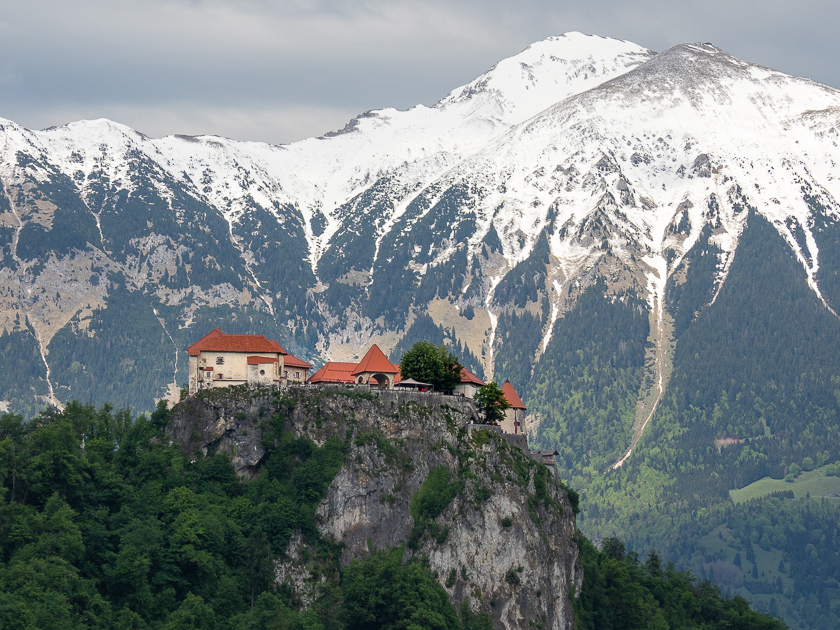 And just outside of Bled there is this small church on a hill. Look carefully and you can see a bride on the path.