This ski village is at the top of a mountain in Tarvisio Italy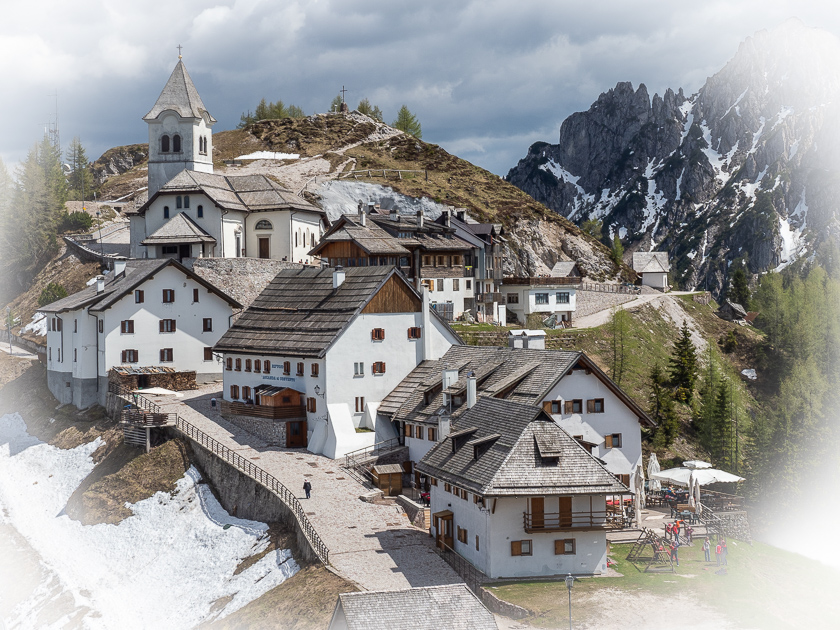 With suitcases and backpacks we took this gondola to the top of the mountain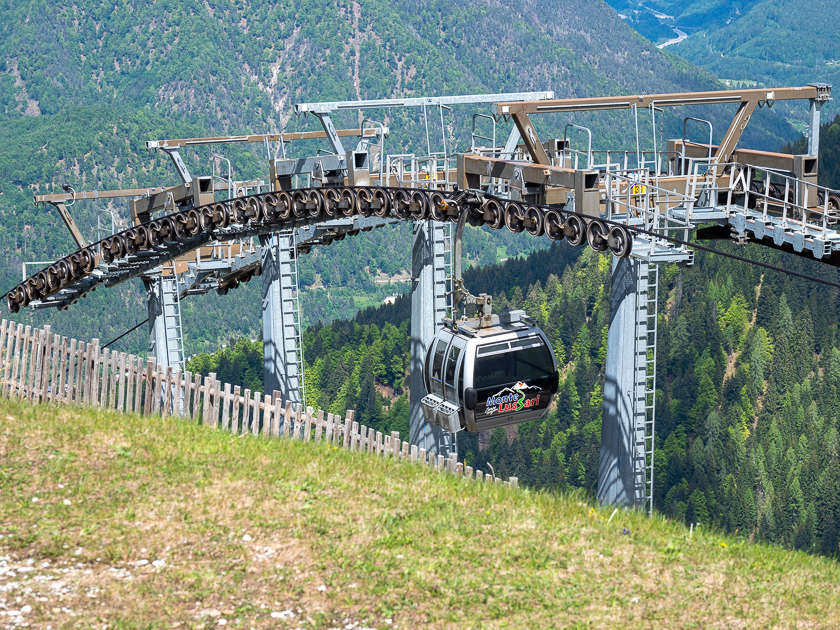 This tiny village has restaurants and shops as well as scenic spots to enjoy.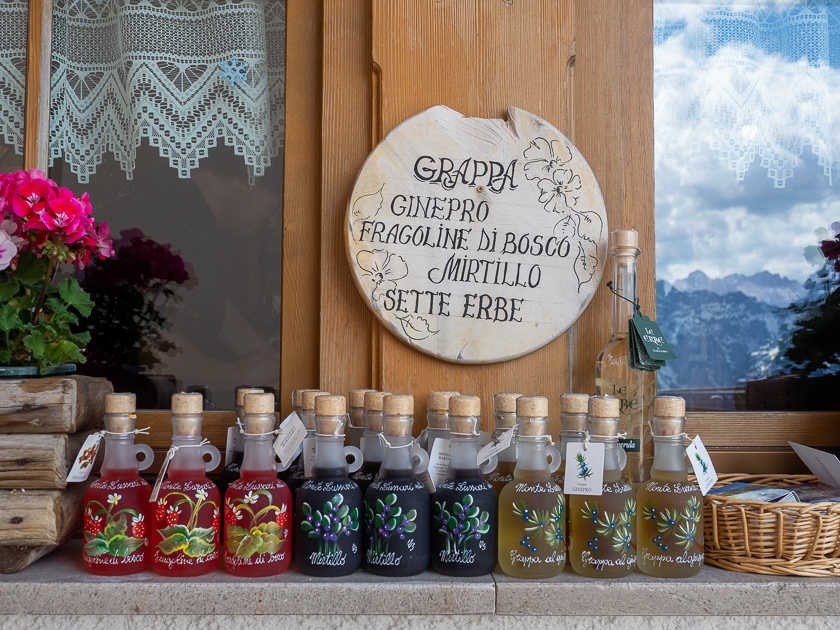 This was not actually a wedding shoot; it was a commercial shoot with models and photographers – probably promoting this place as a wedding venue.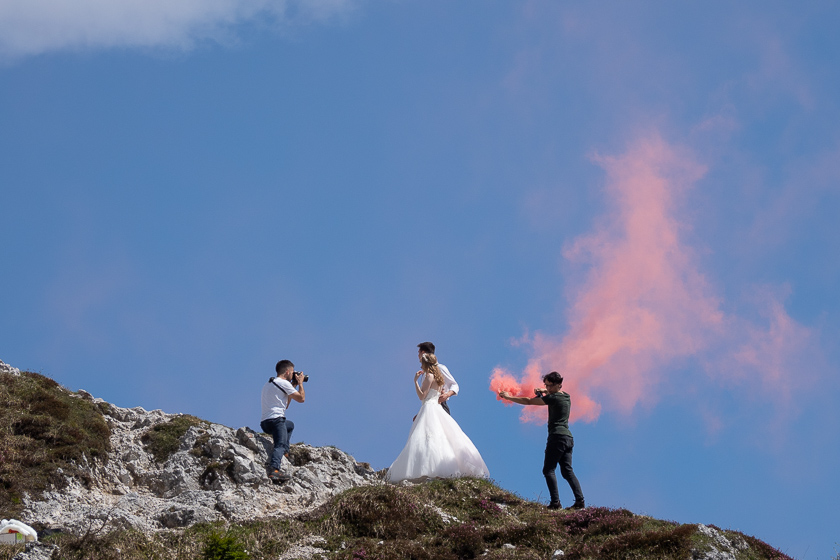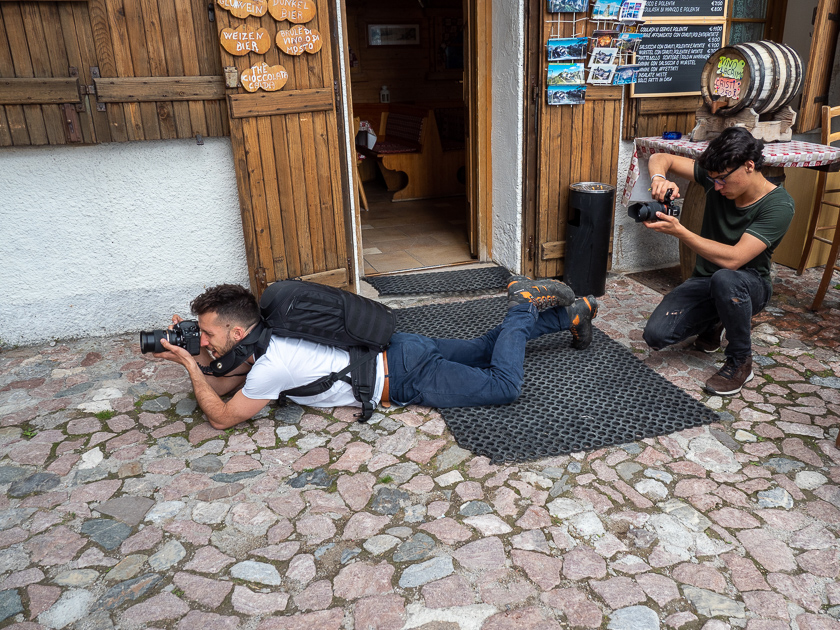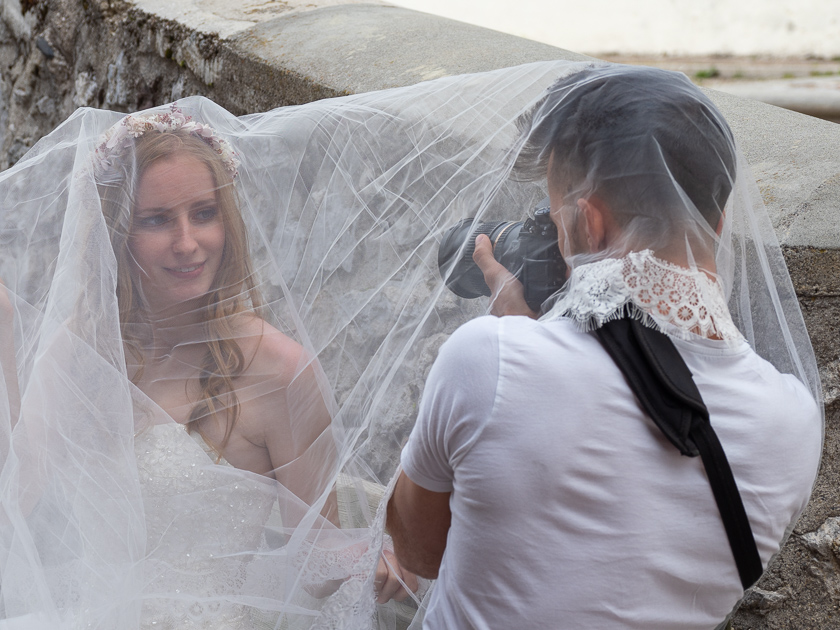 It was interesting to watch this guy handgliding.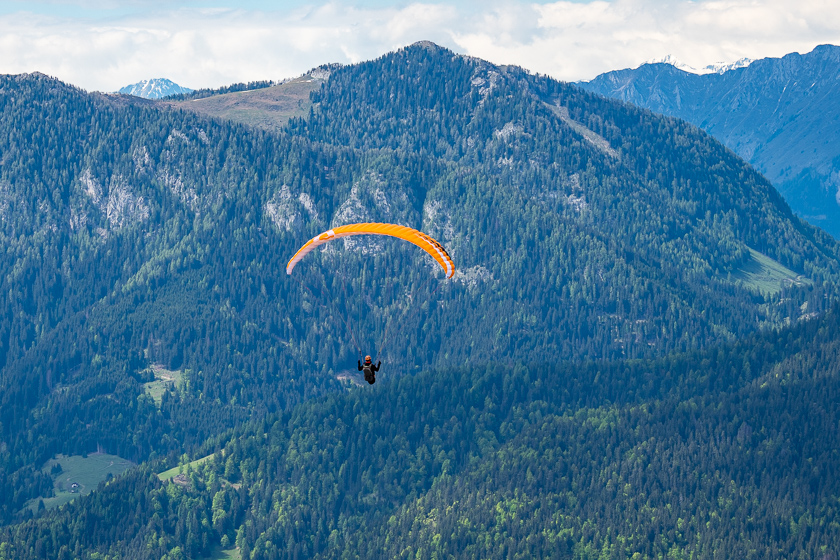 And finally the sun set.