Our hotel in Antigua had several courtyards surrounded by artwork done by a local artist who was painting some of the time. Weaving and textiles are art forms and occupations performed by many Guatemalan people; some examples are shown here. Additionally there are crafts of various kinds done by the Guatemalan people.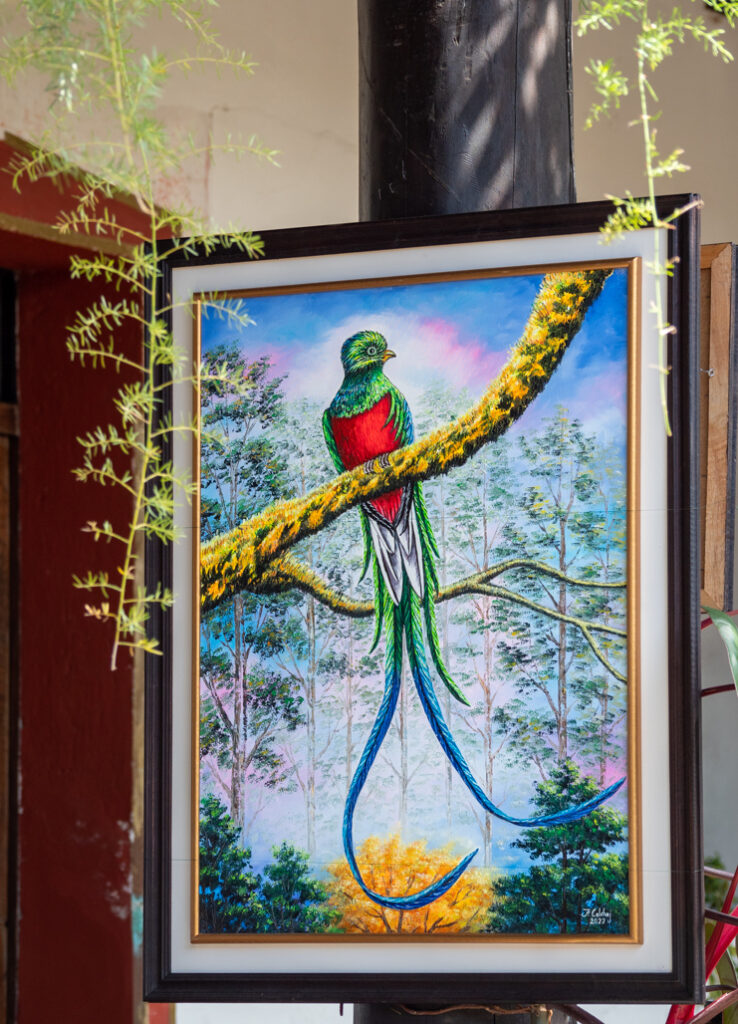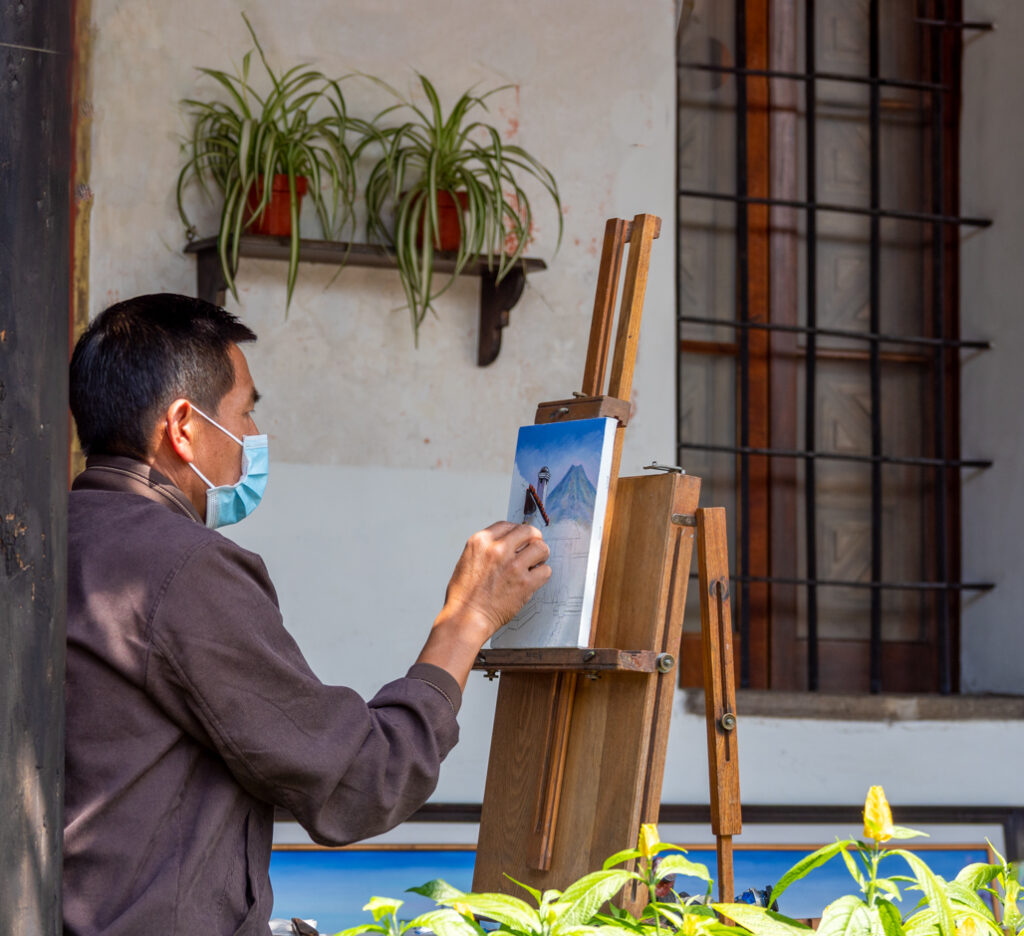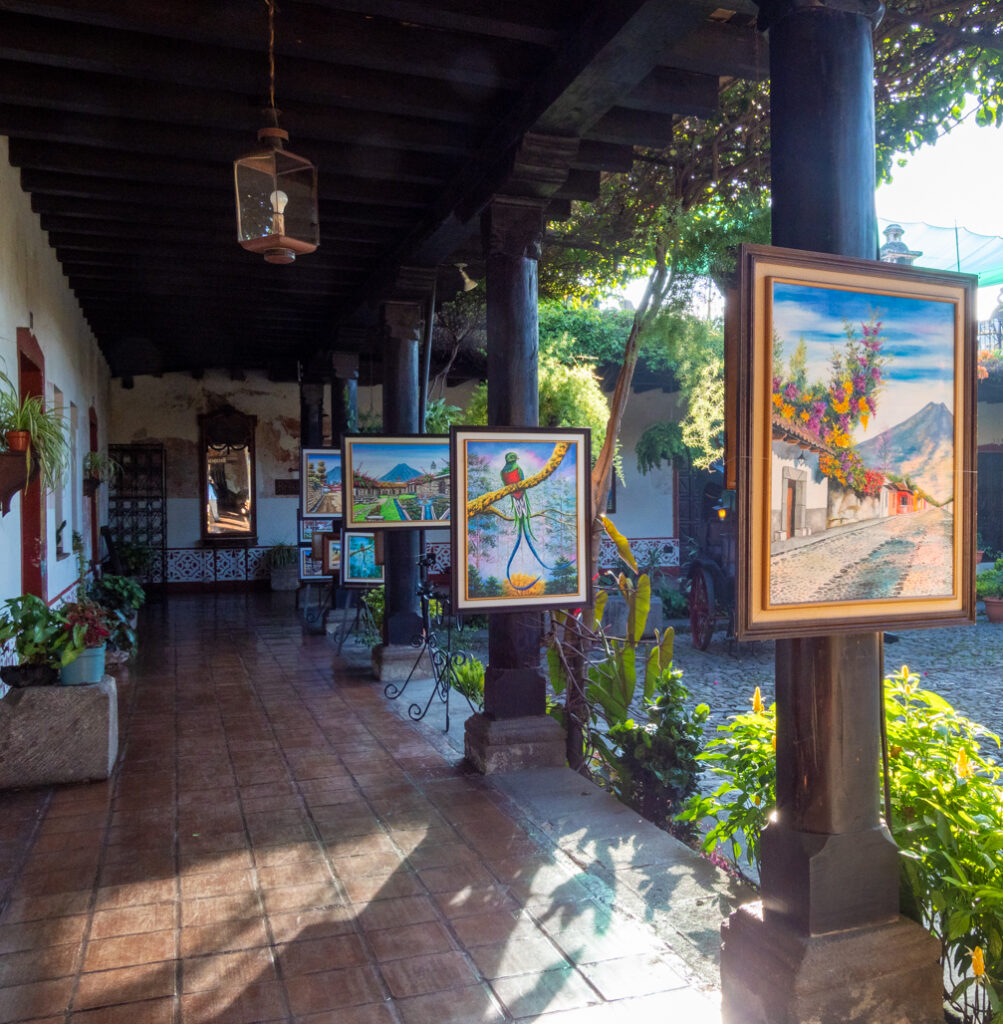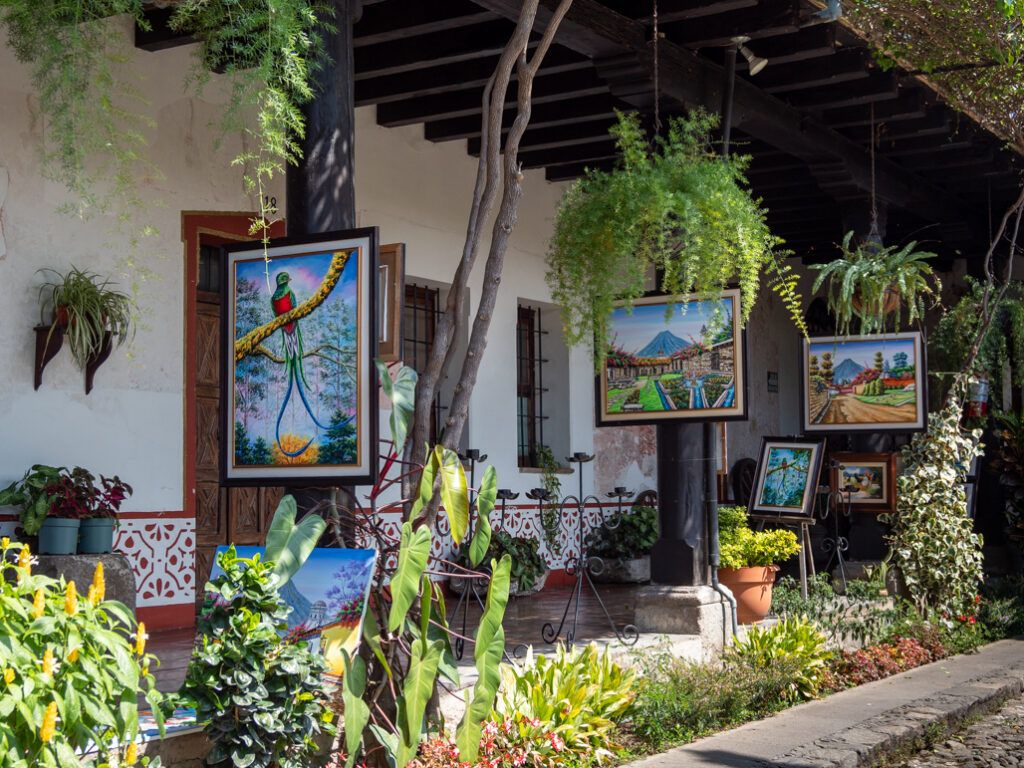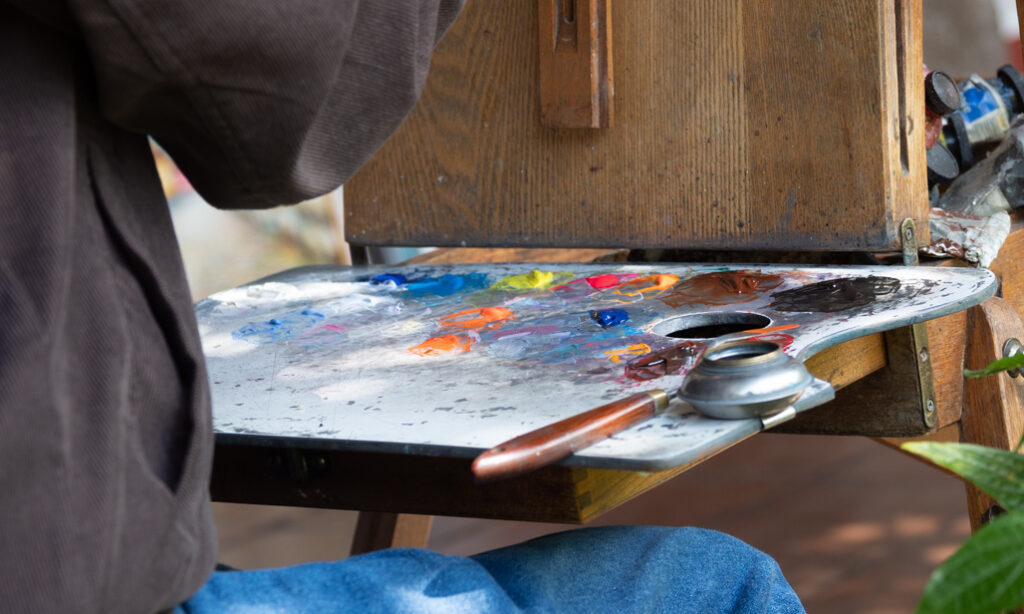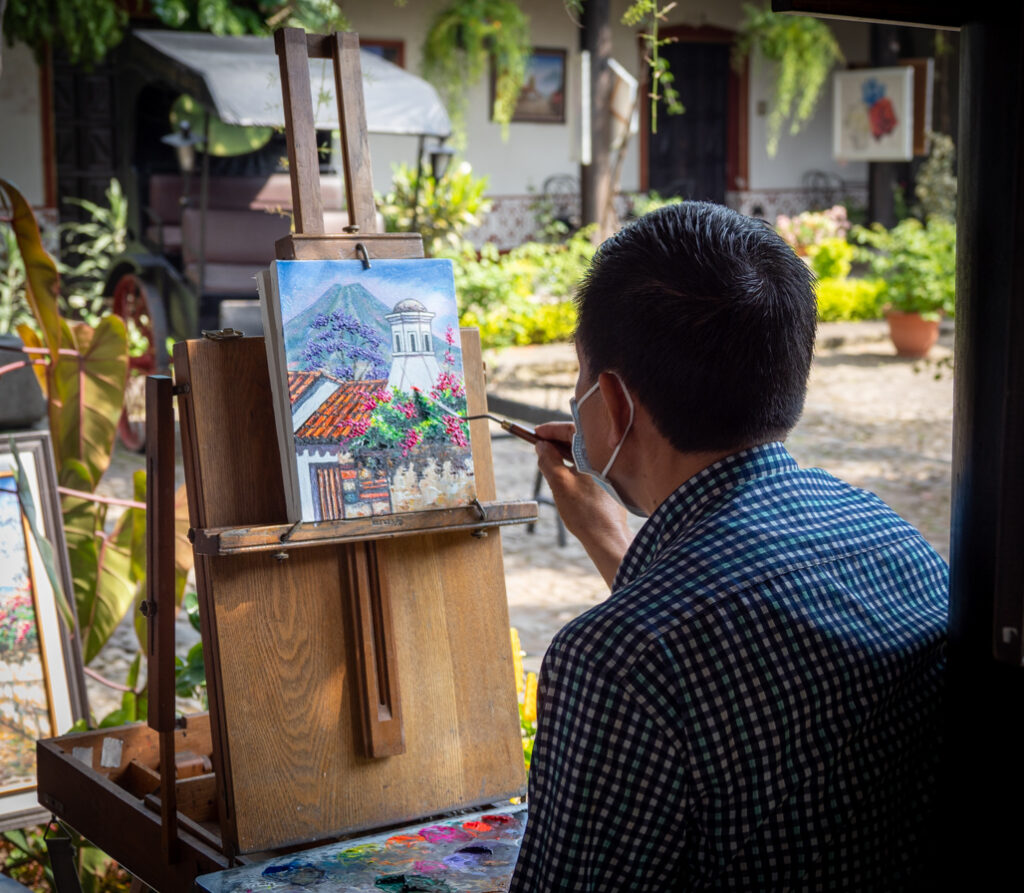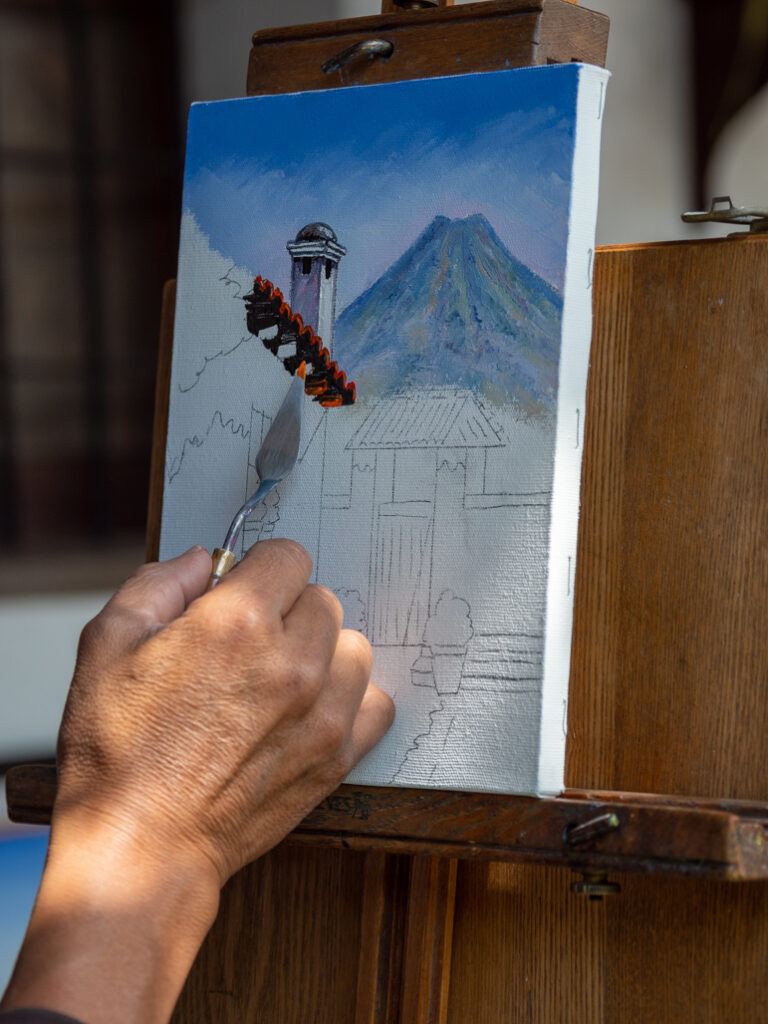 Artists on the streets sell there work to passers by.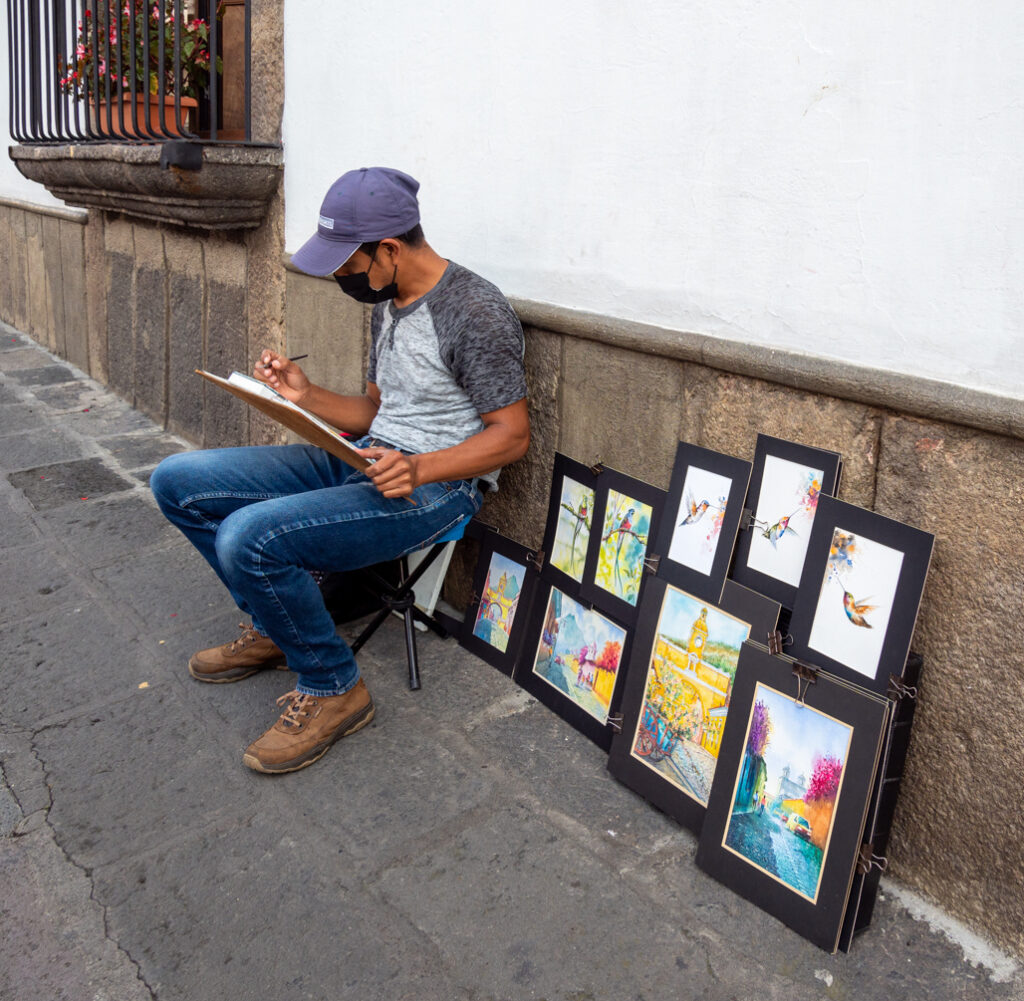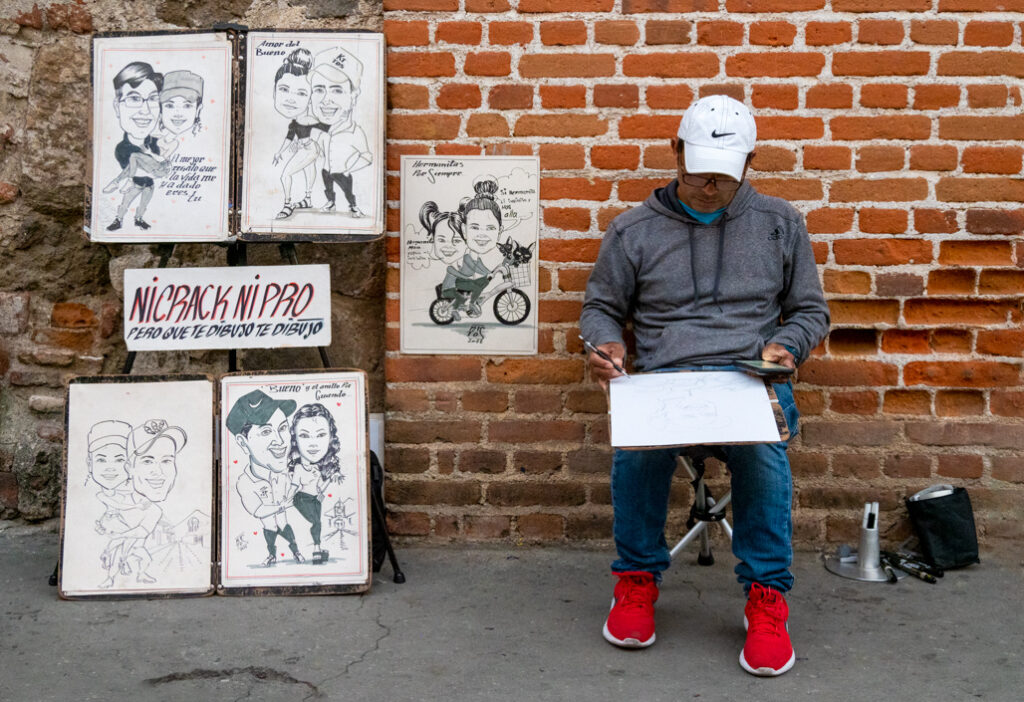 This woman paints using her mouth (she has no hands) and creates amazing images. Her spot of choice is in the center of the square in Antigua.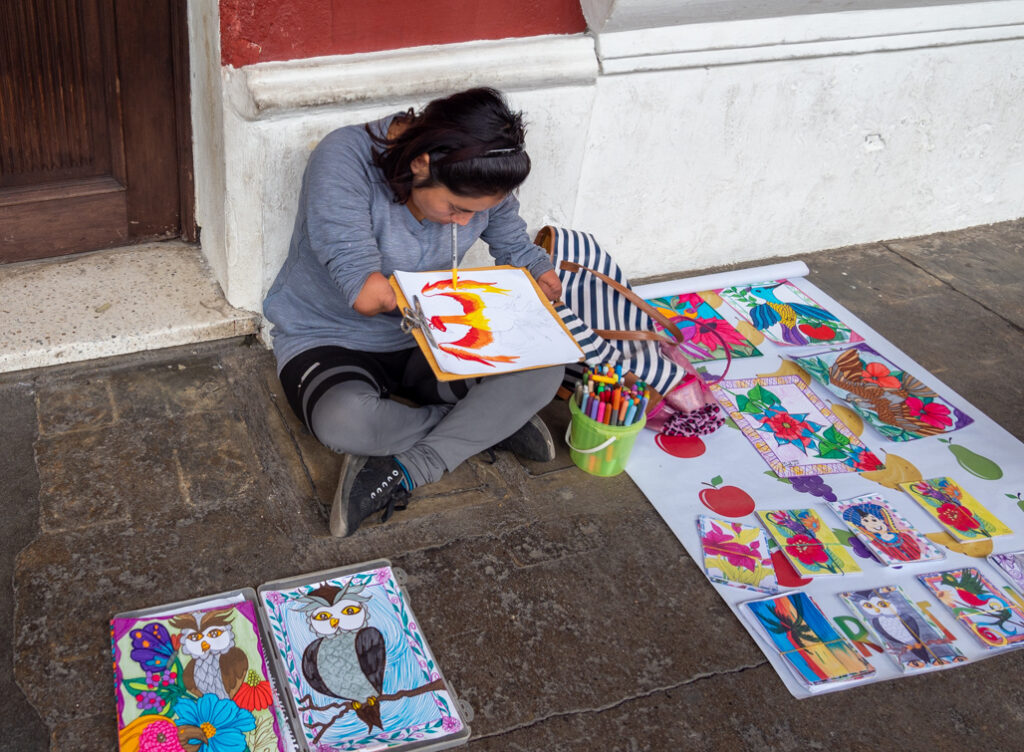 The flower festival being celebrated in the streets of Antigua had an element in the hotel courtyard where artworks and corresponding flowers were displayed.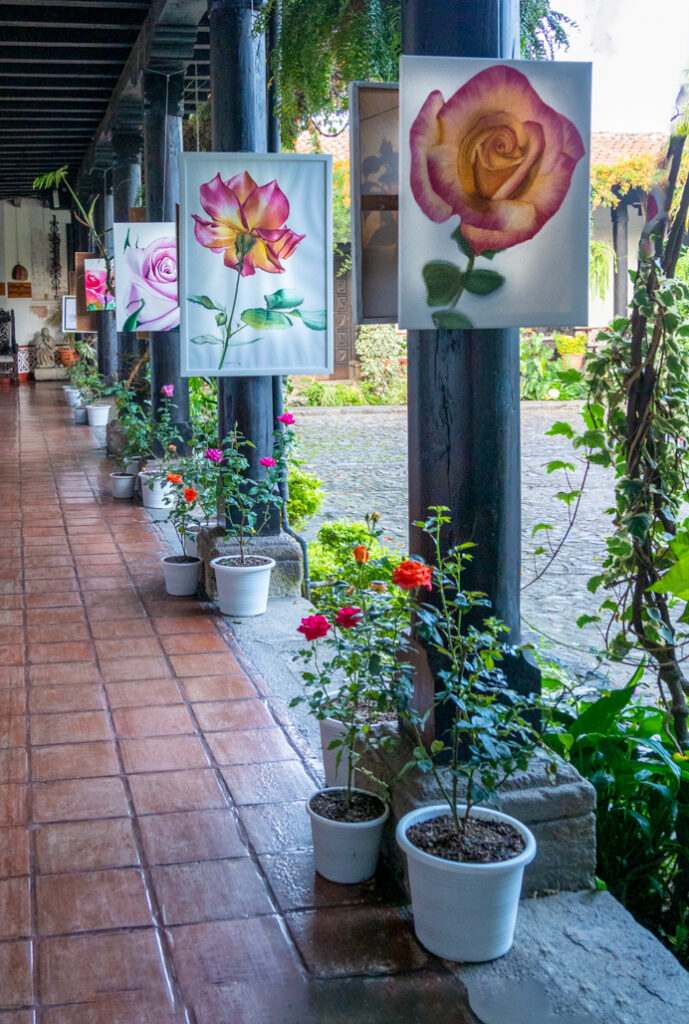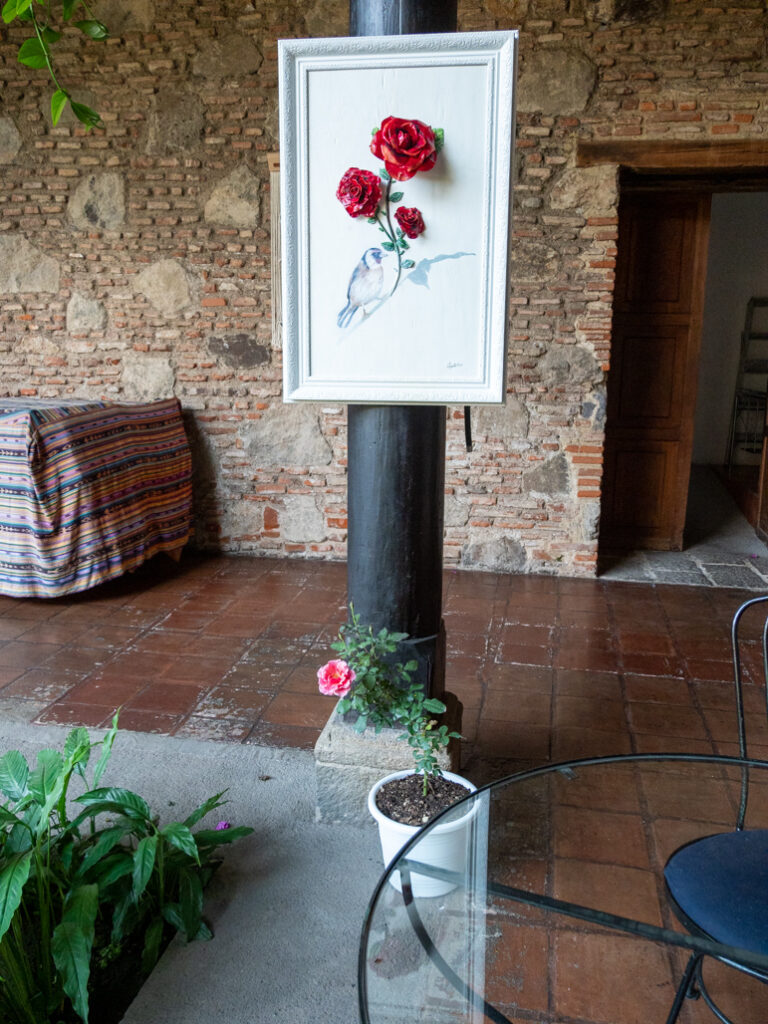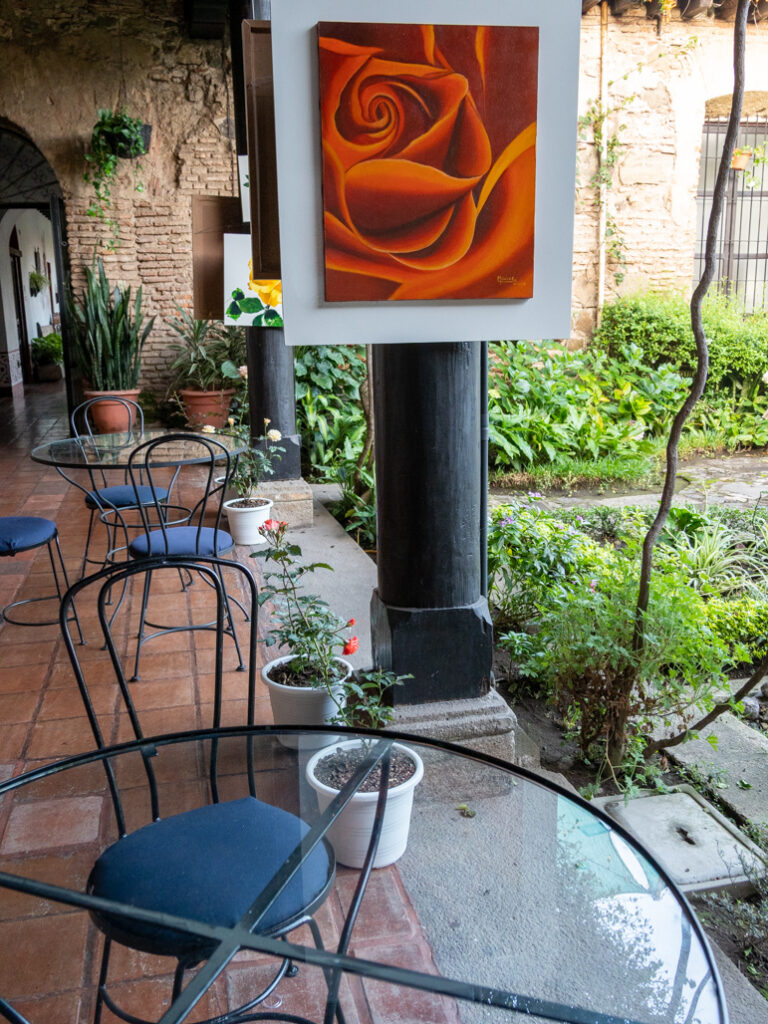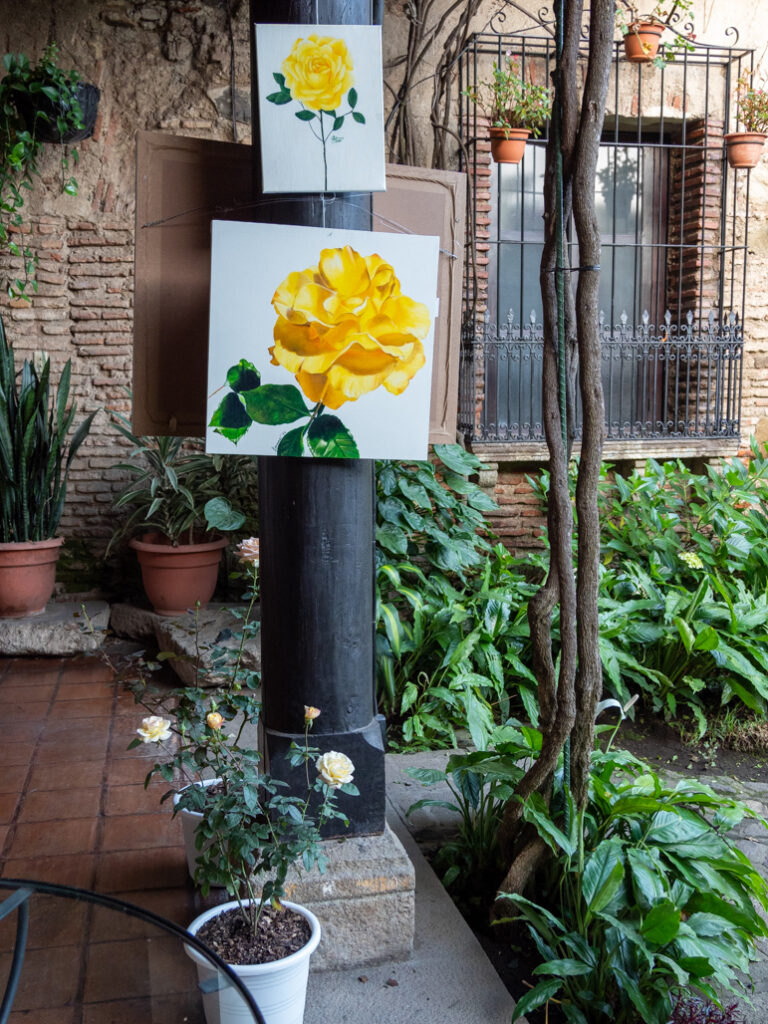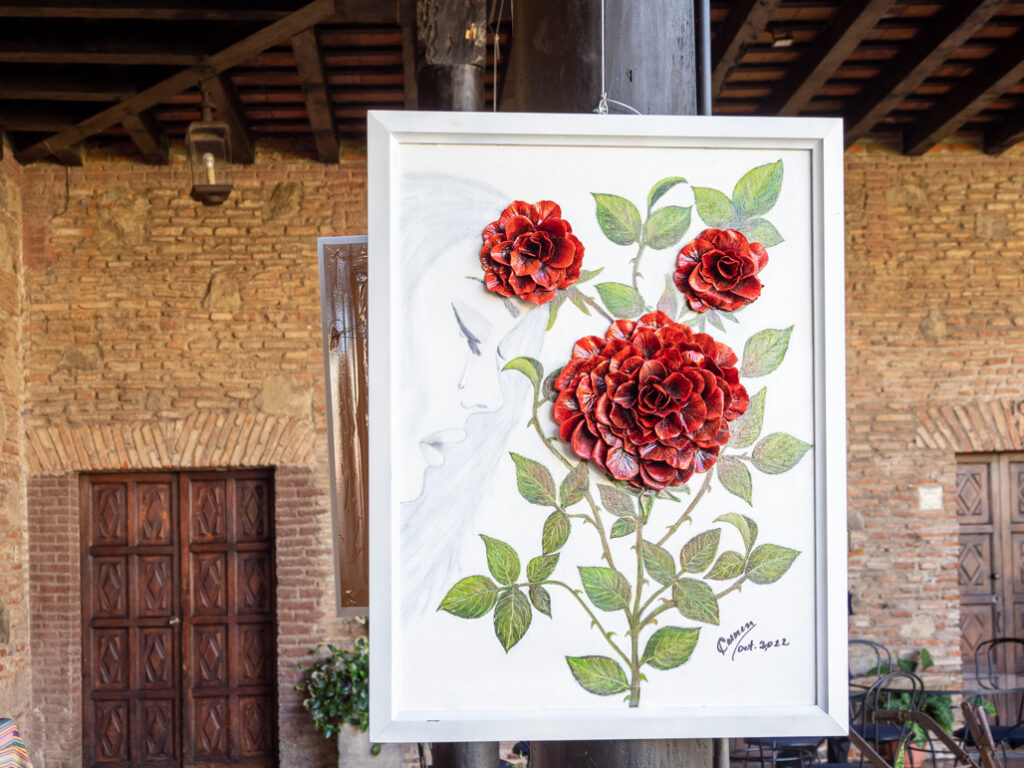 Weaving, embroidery, and textiles are colorful and very Guatemalan.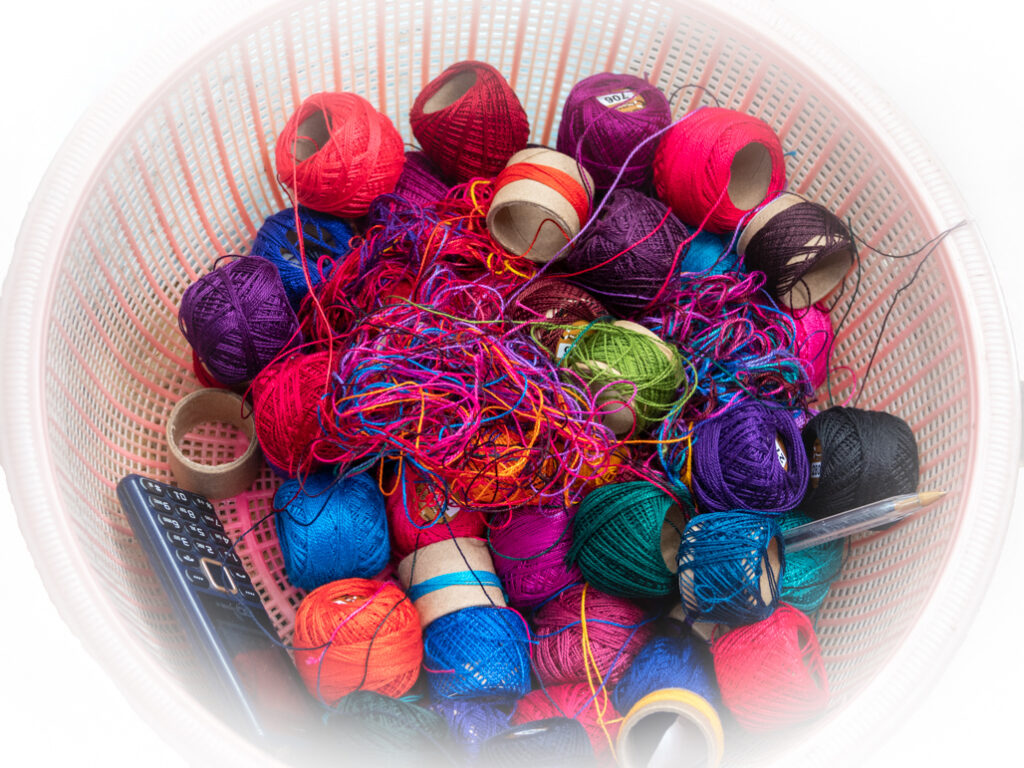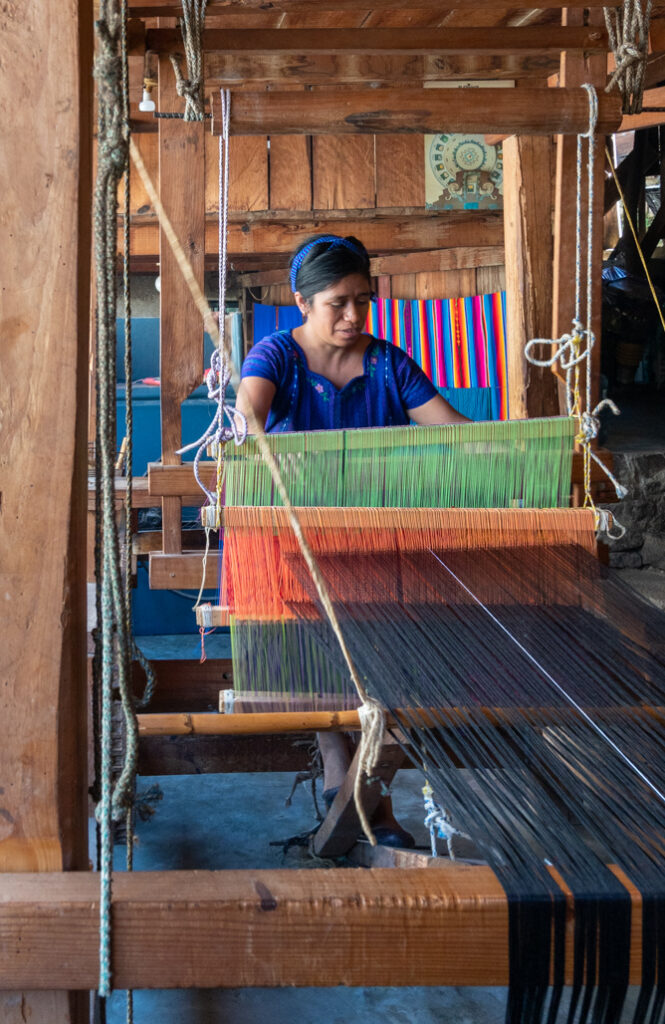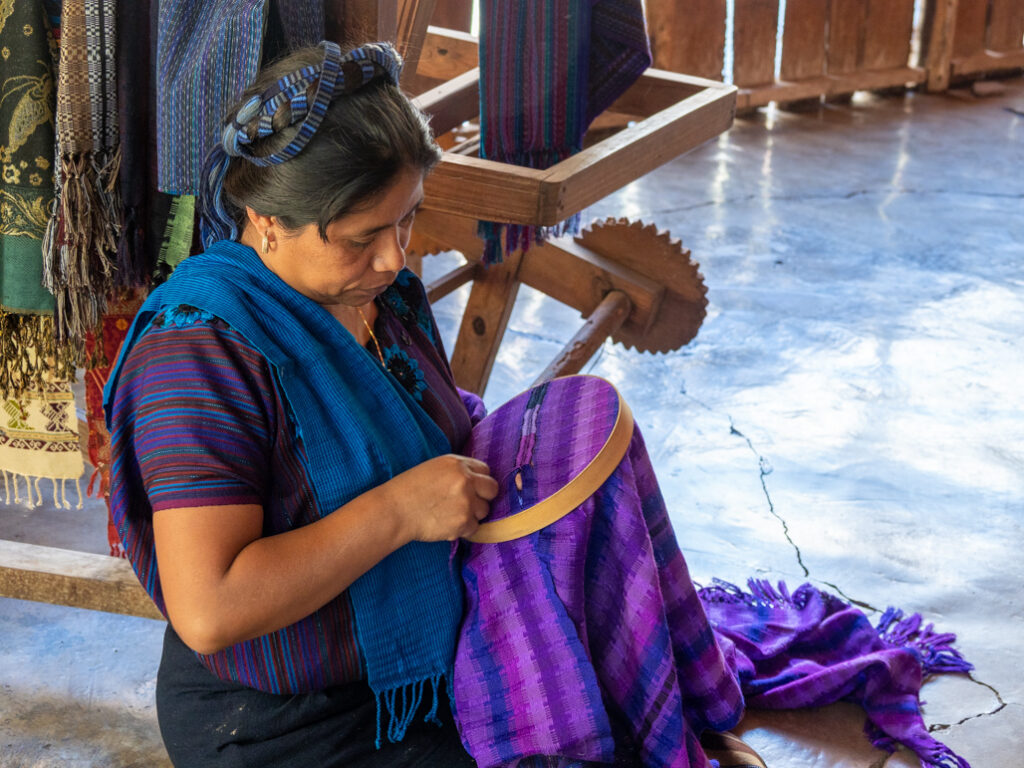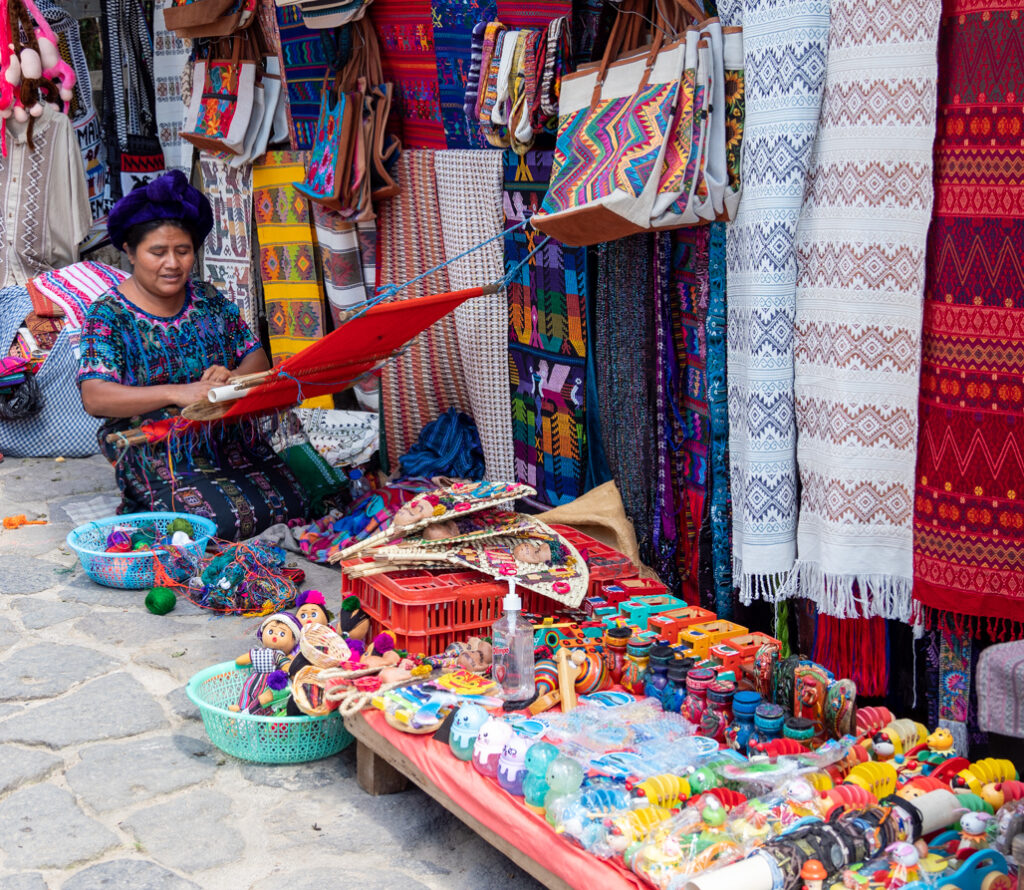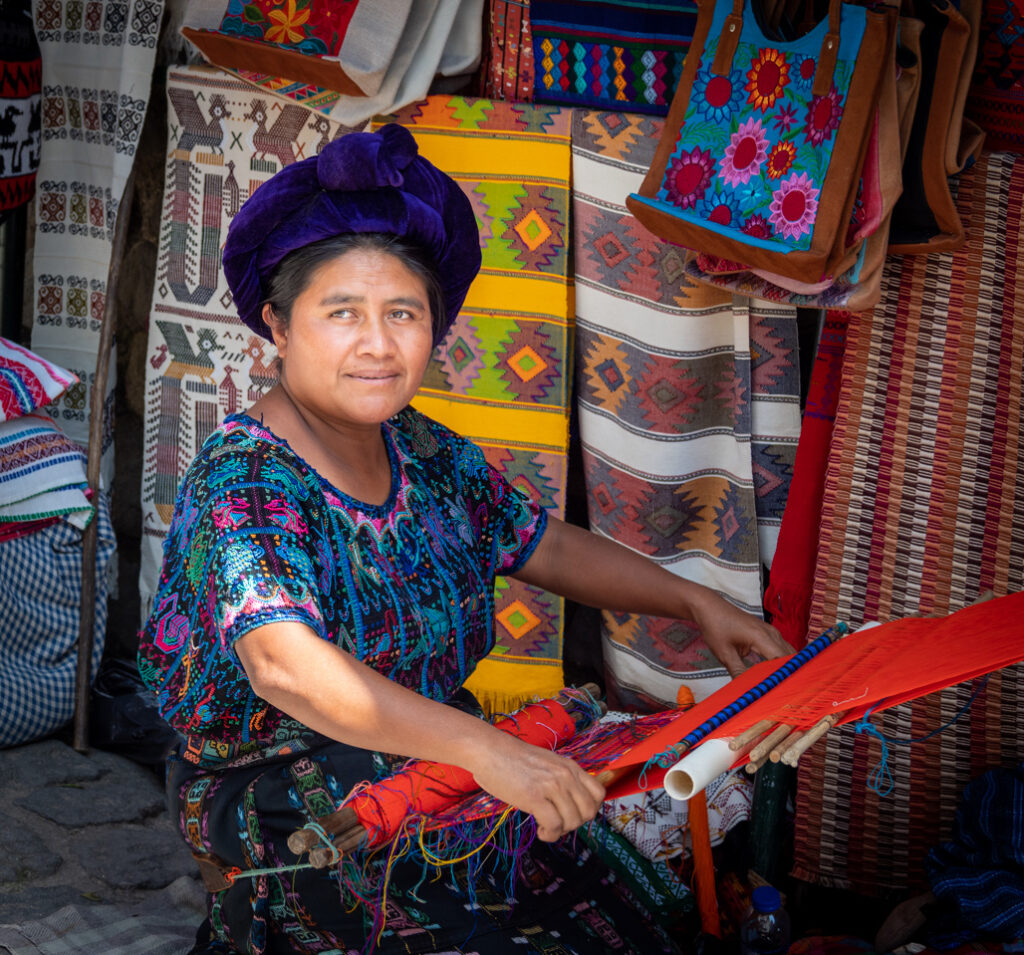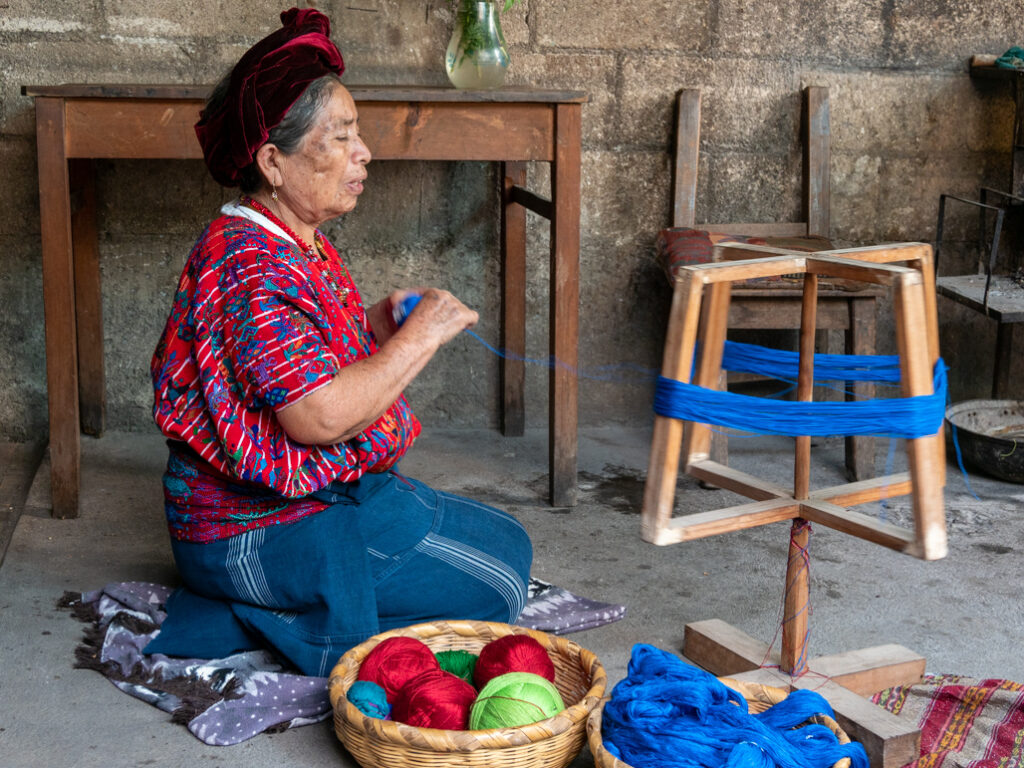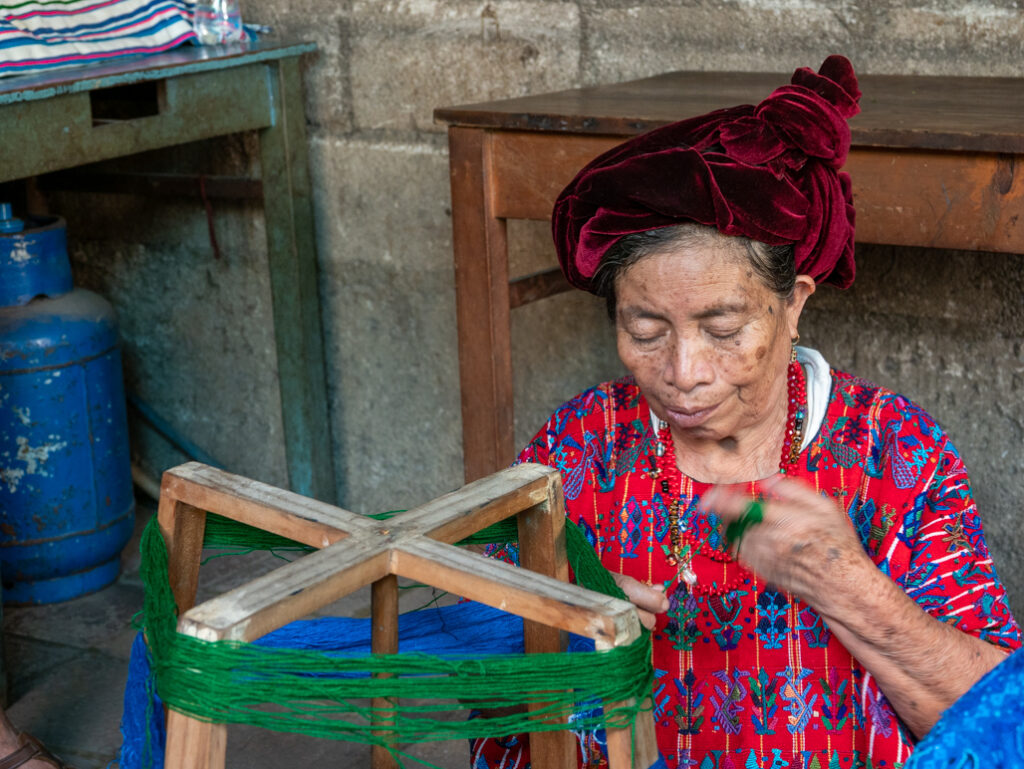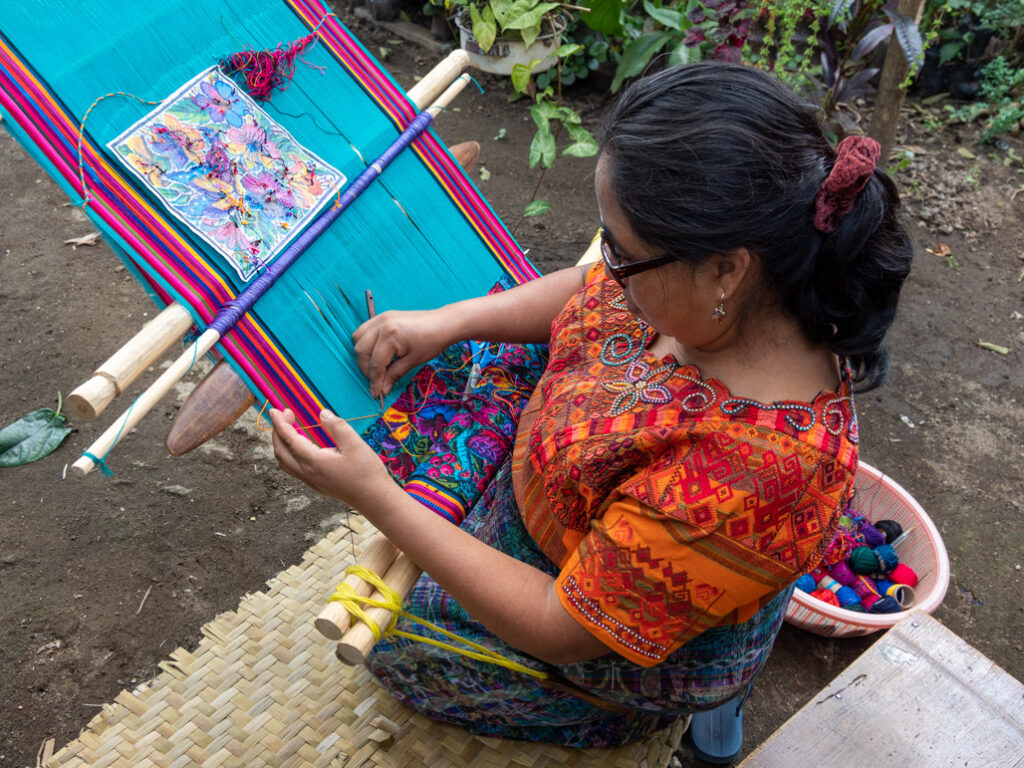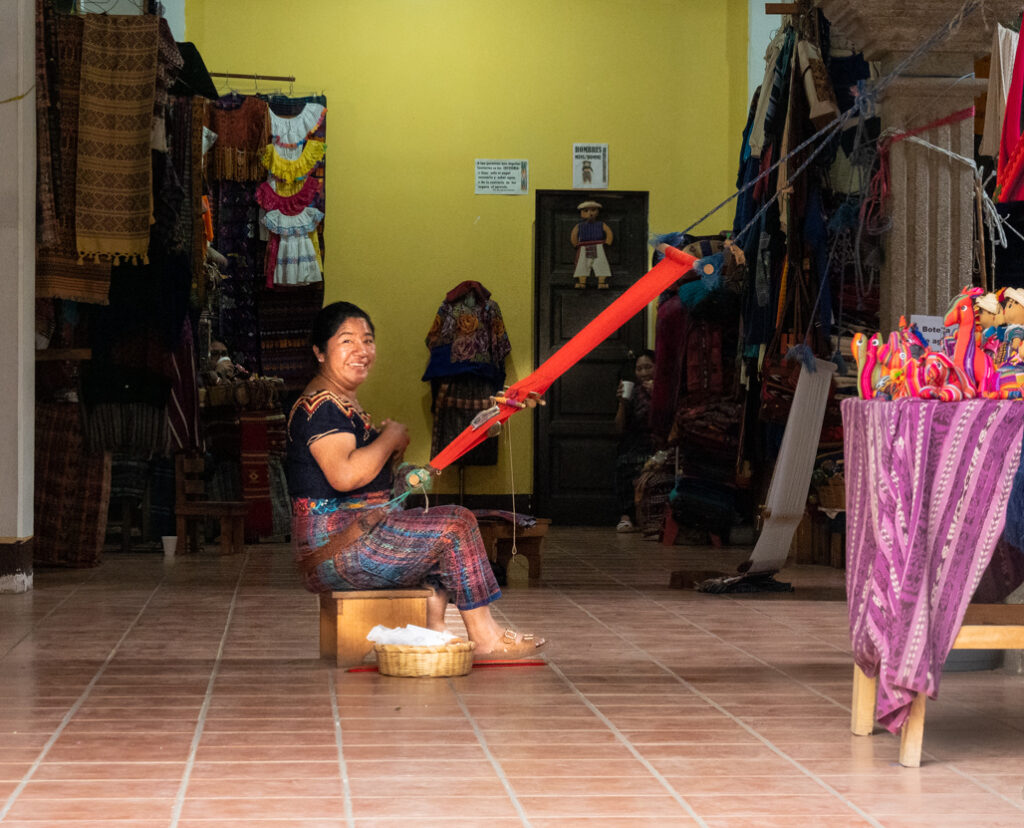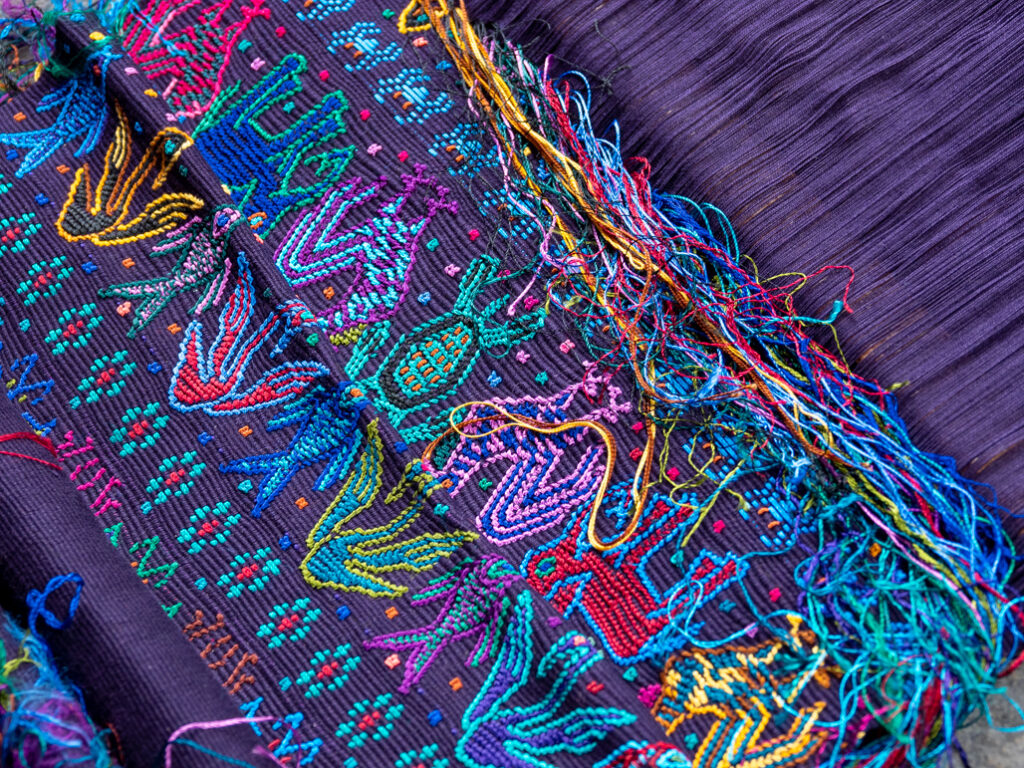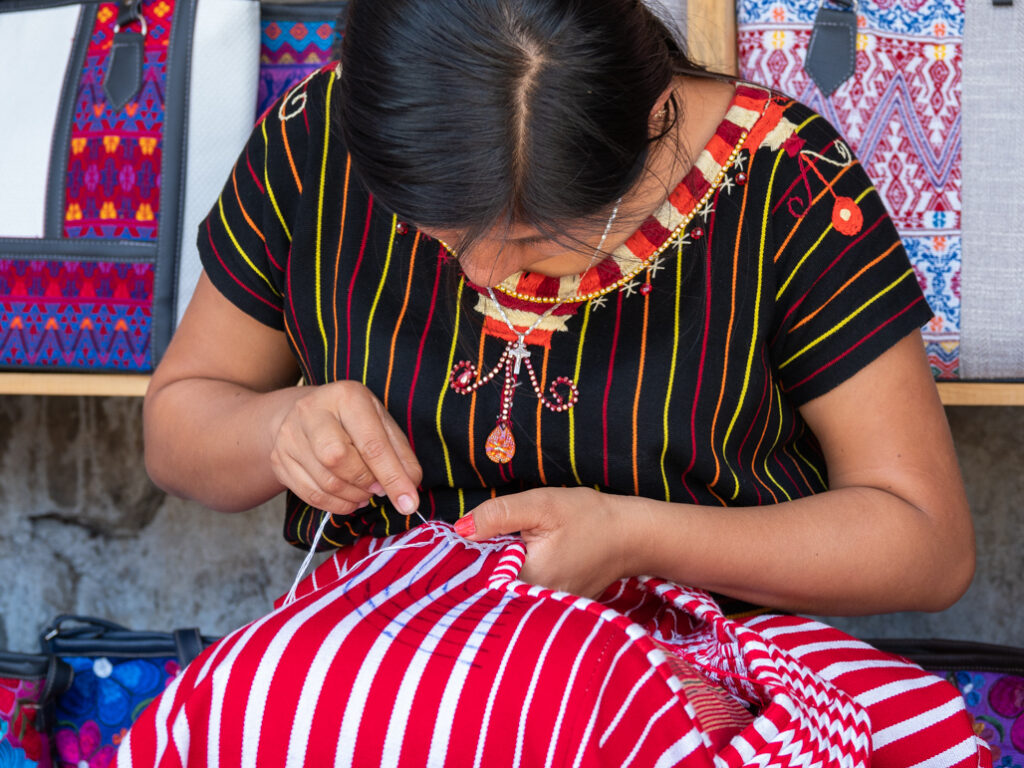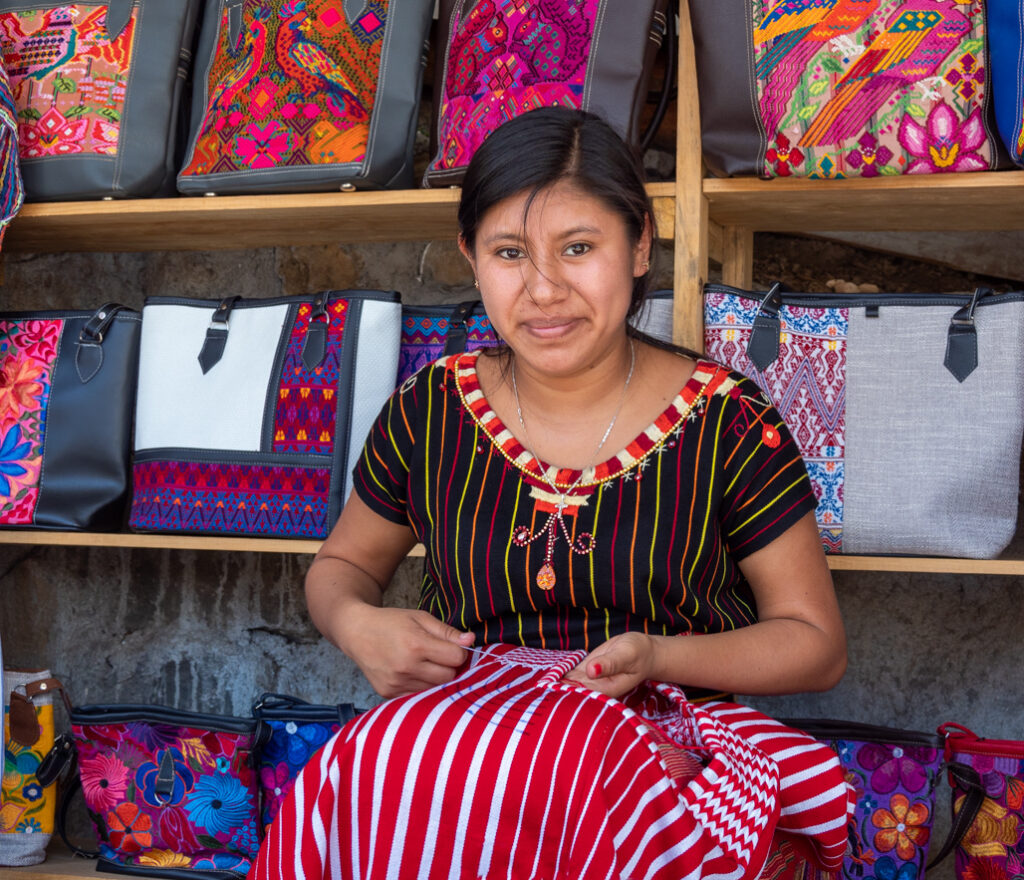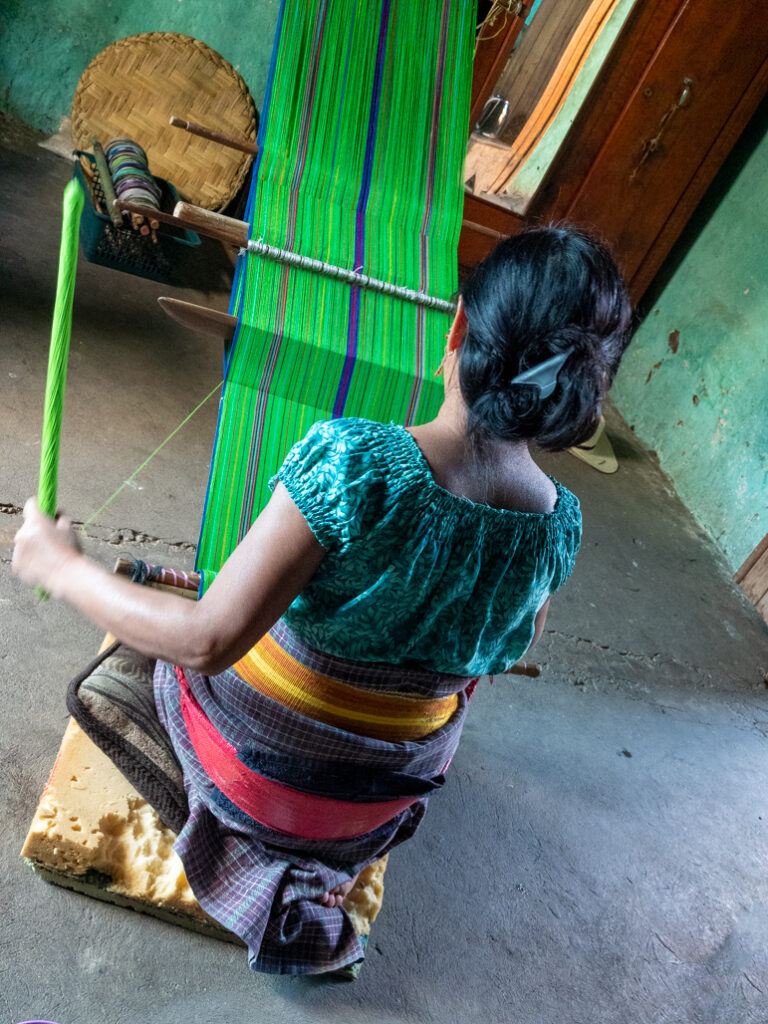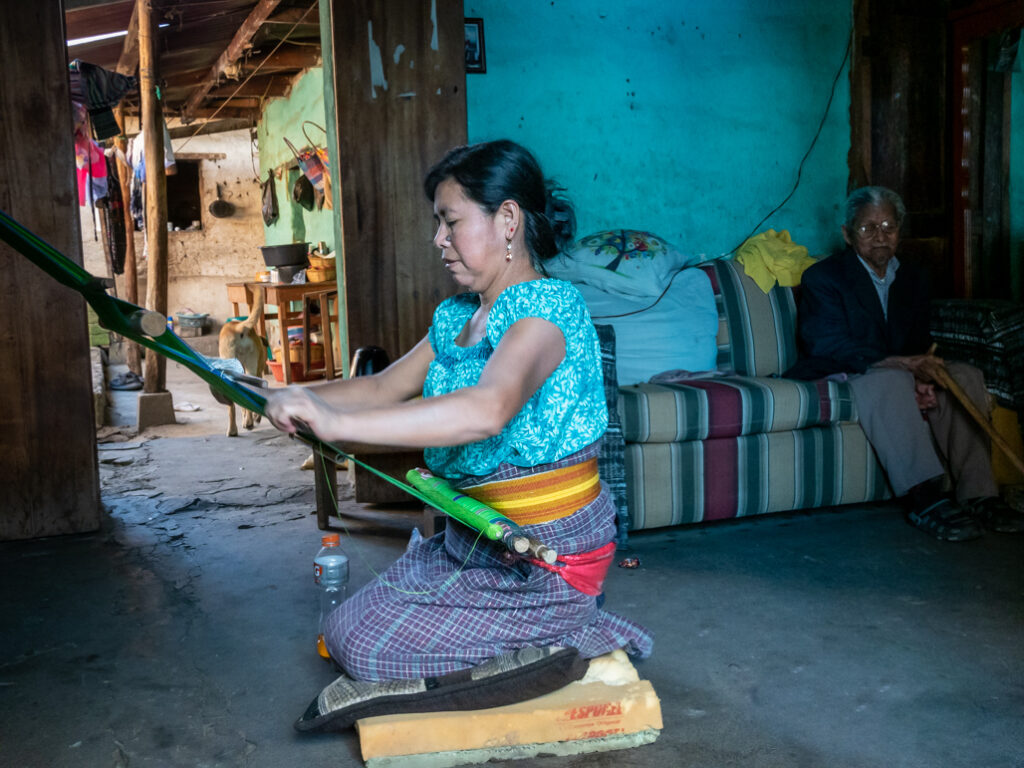 other types of crafts