There are indoor and outdoor markets and some are exclusively produce markets.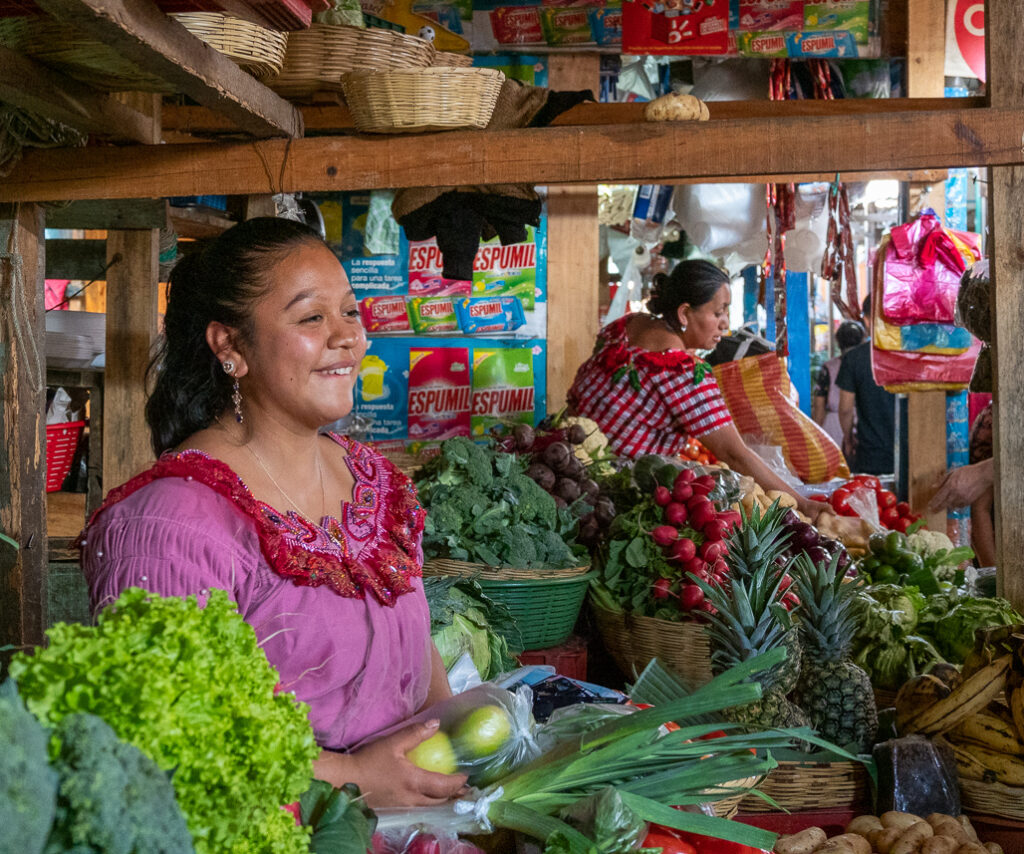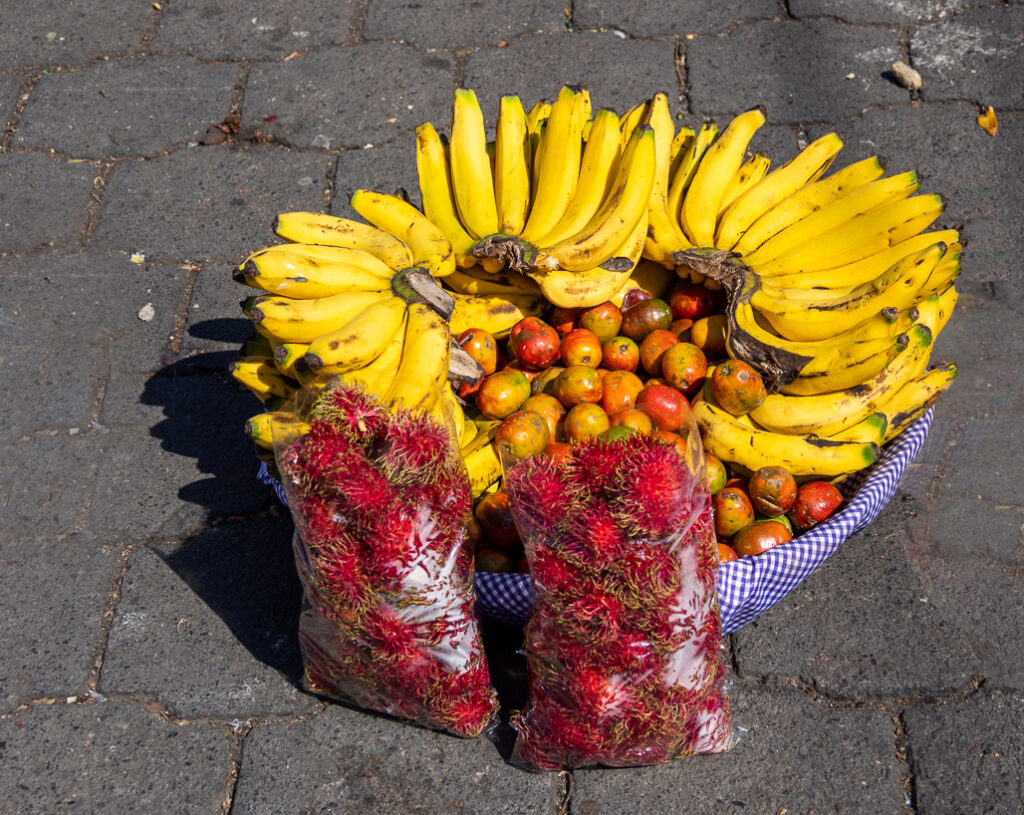 The man on the right is Jim, our photo tour leader. He has been traveling to Guatemala for well over 20 years. On each trip he visits markets and families and photographs lots of people – especially those in markets like these. He then, the following year (but because of Covid this took three years) he returns with printed photos from his last trip and finds some of the people in the photos. They of course know each other and can help distribute the photos. Here are some images taken right after he gave these women photos of them from before Covid.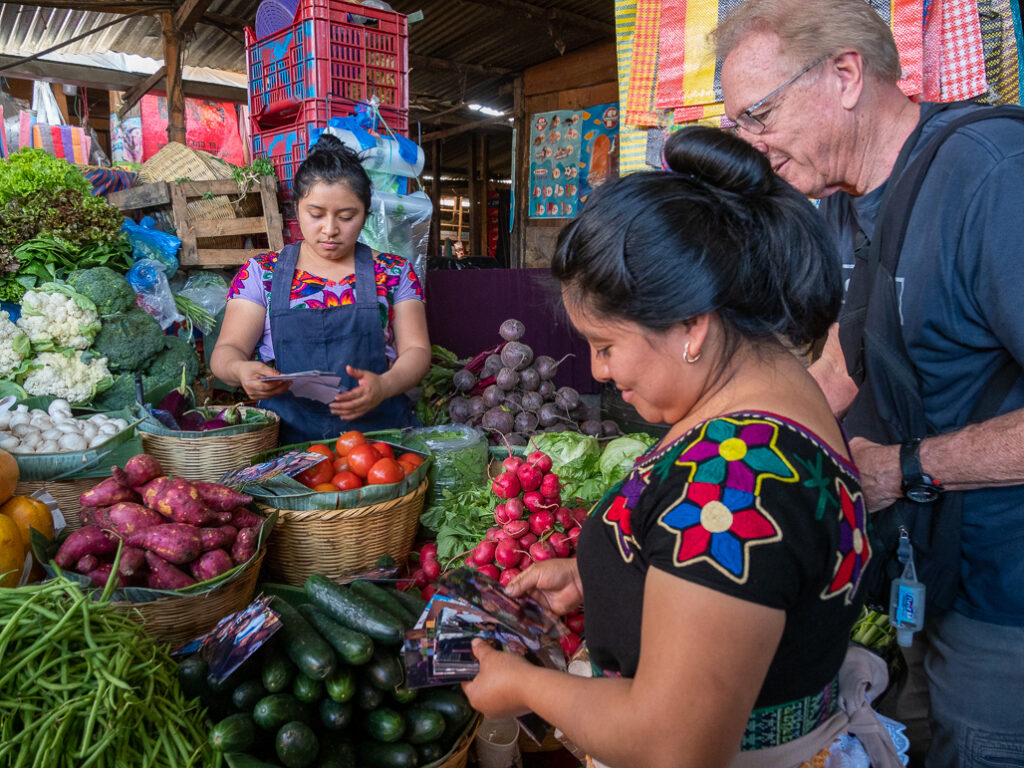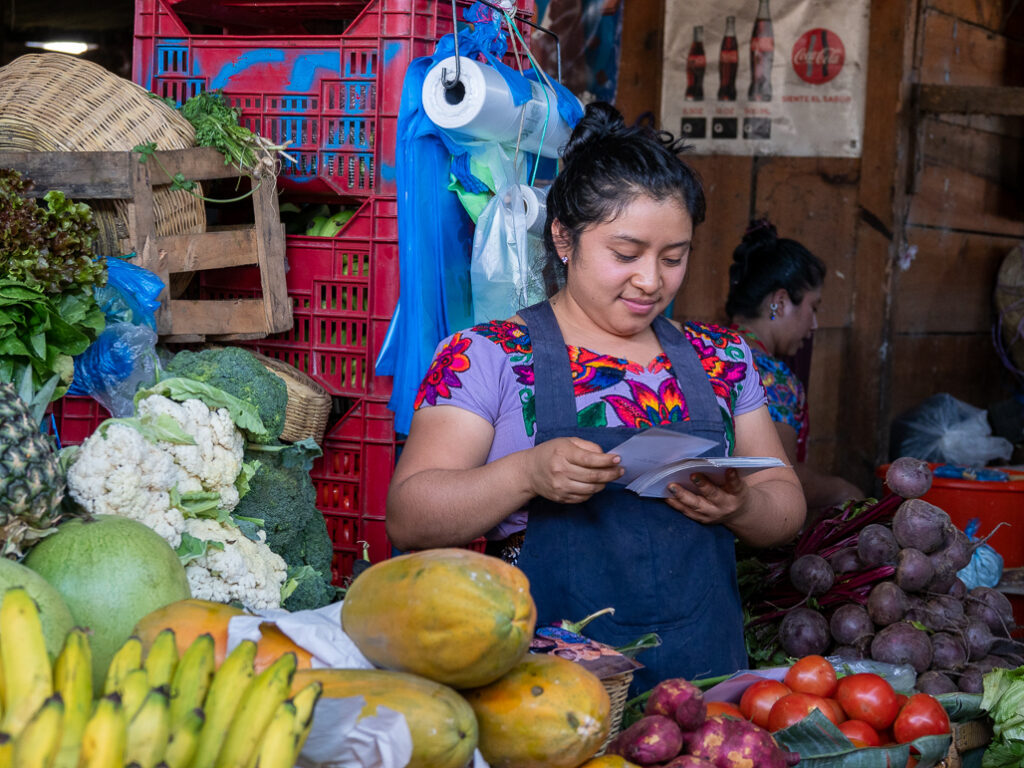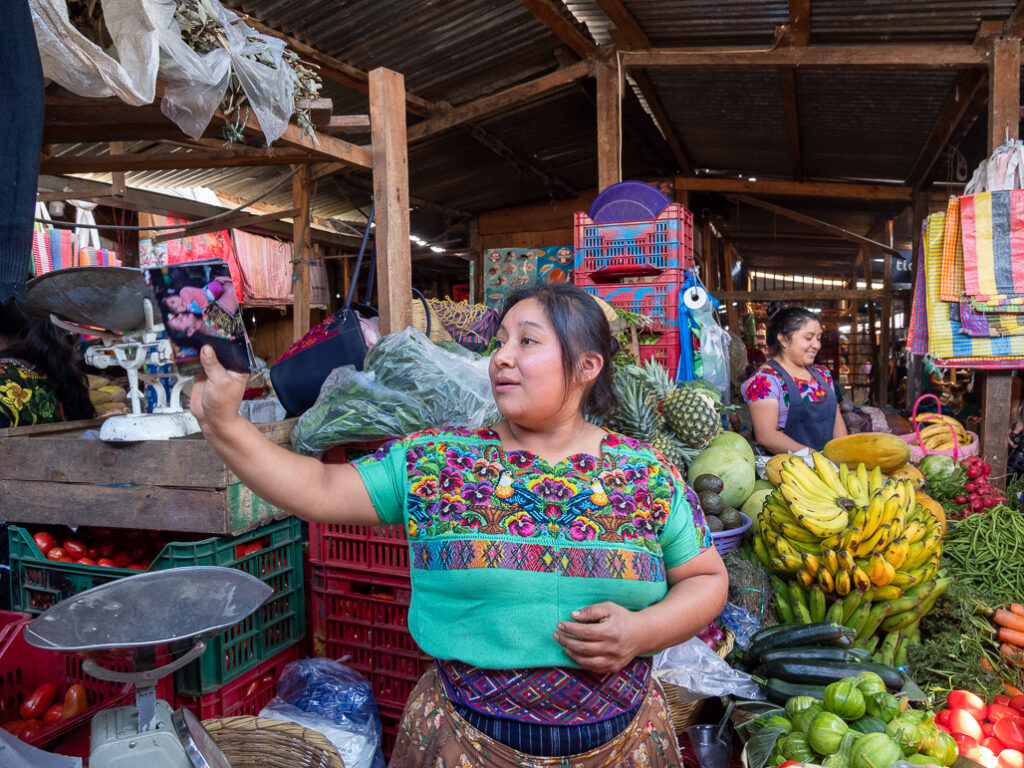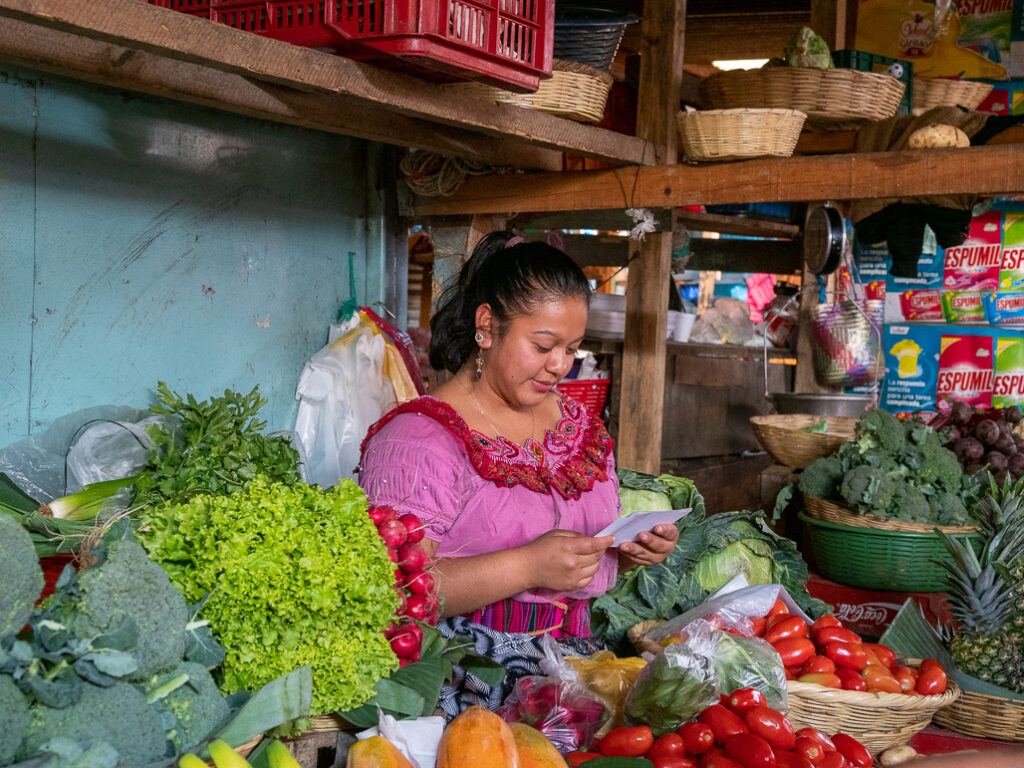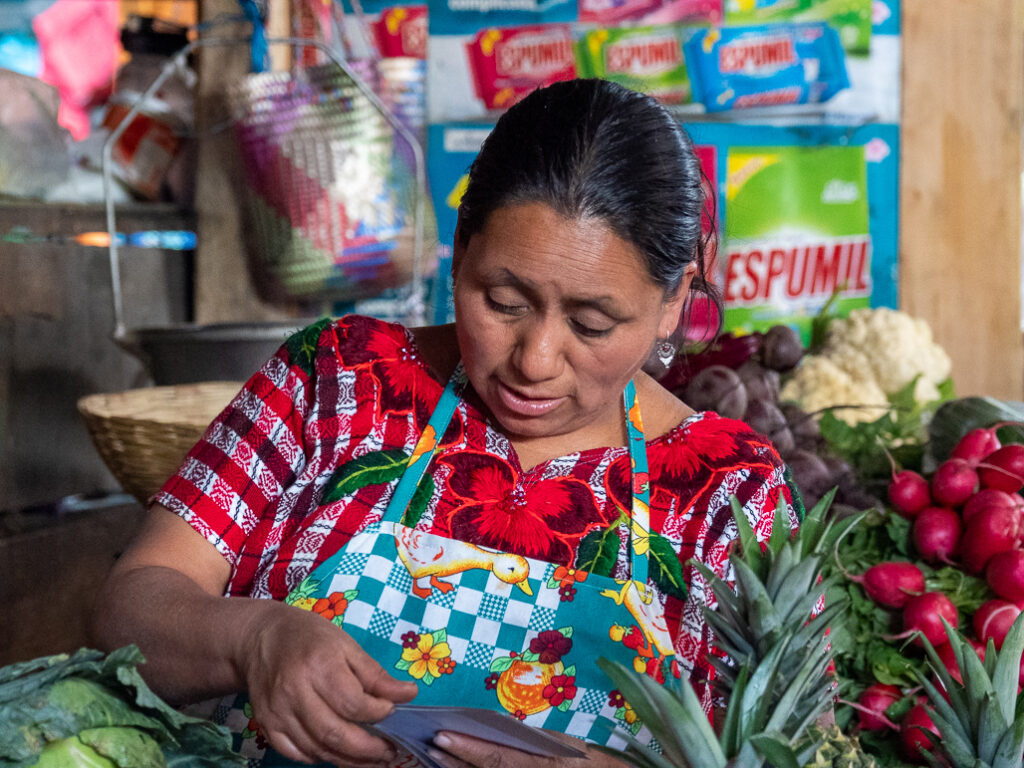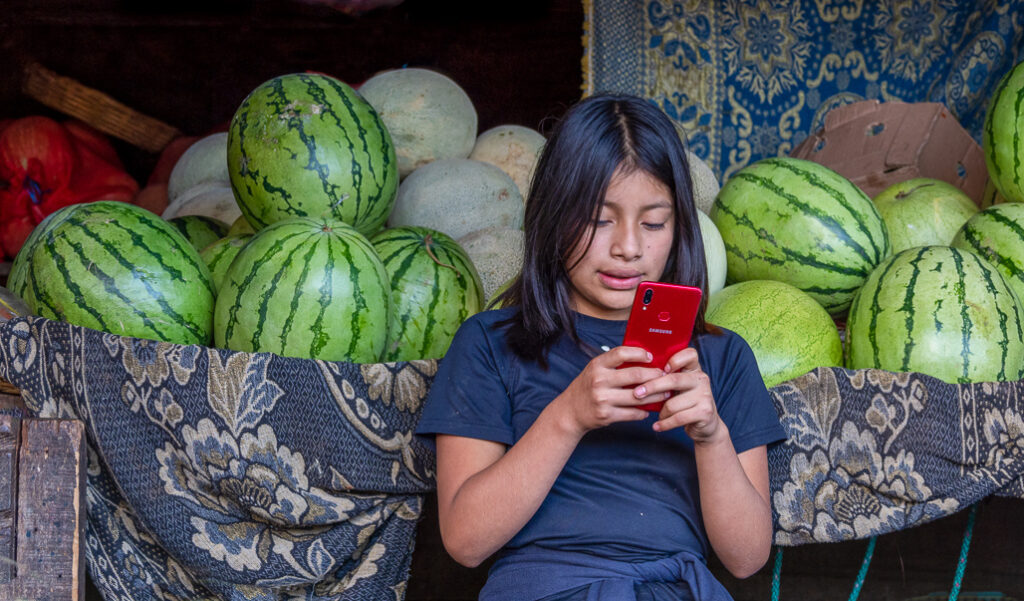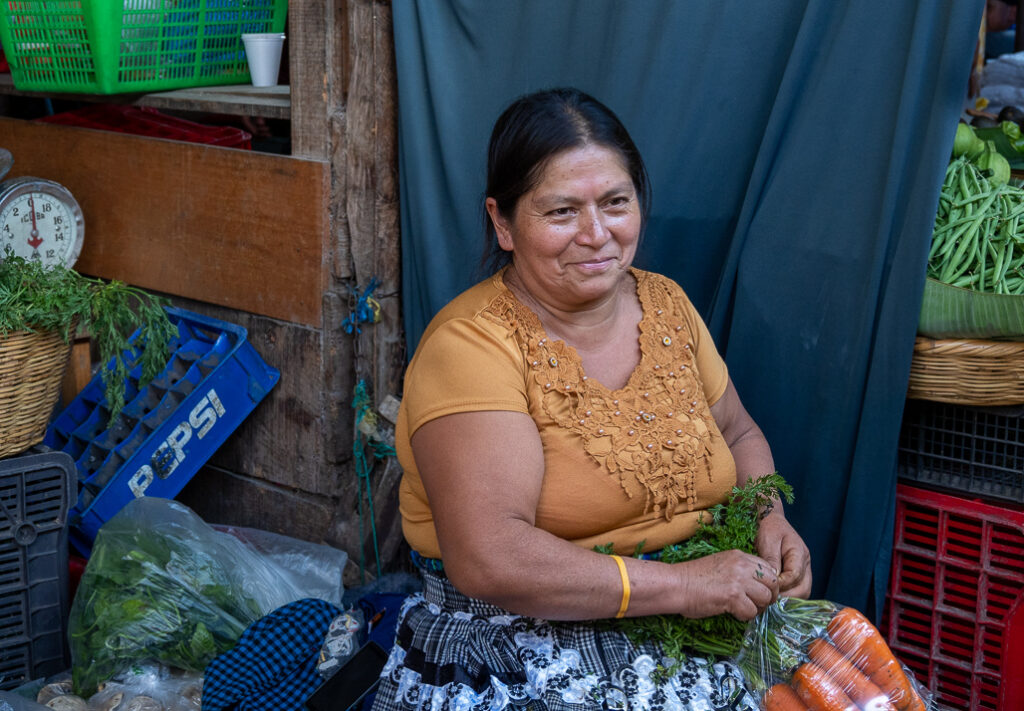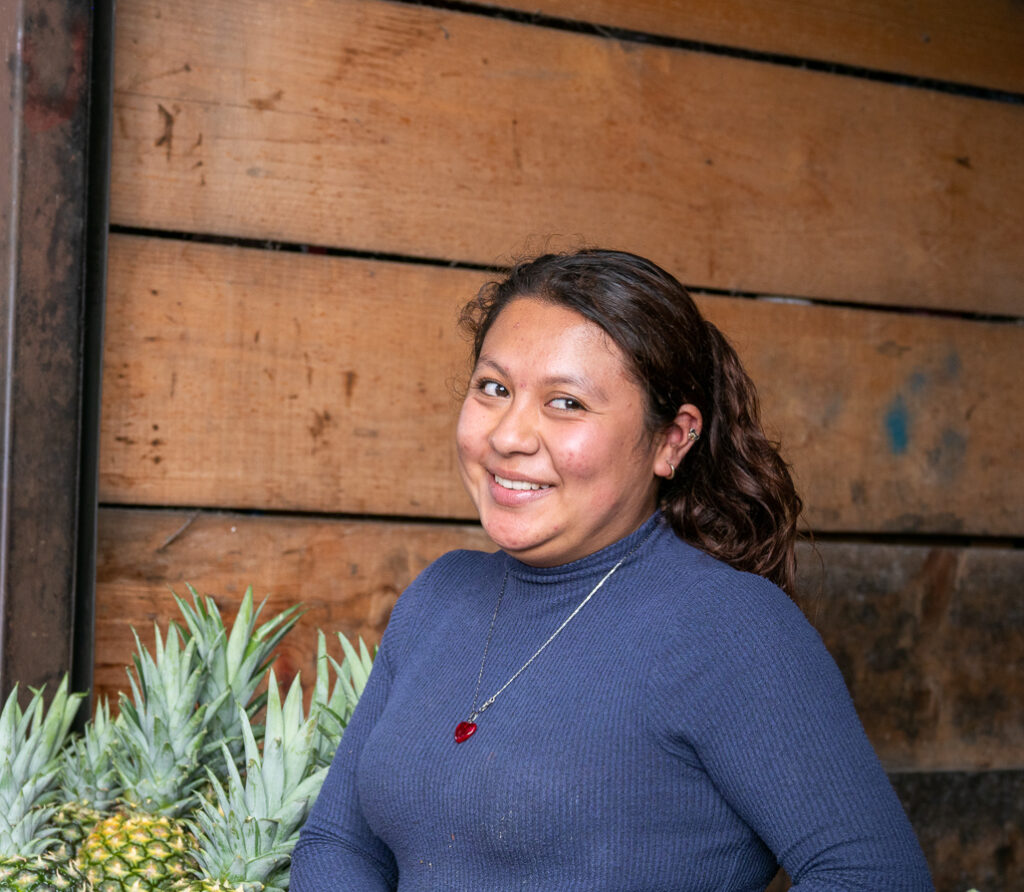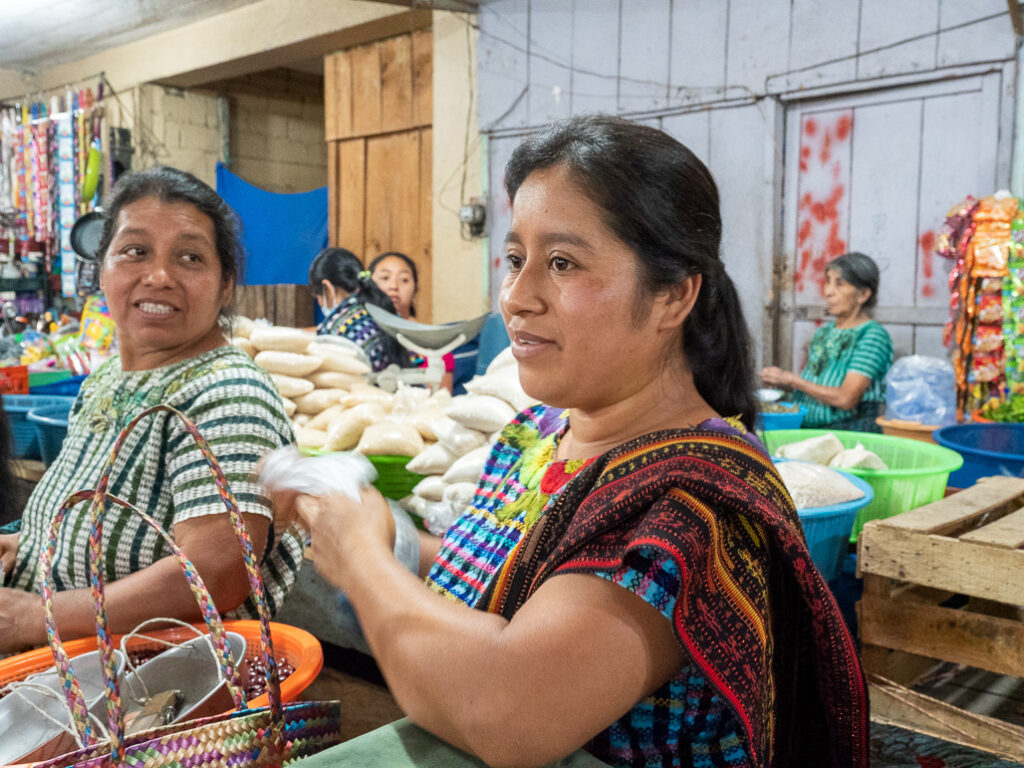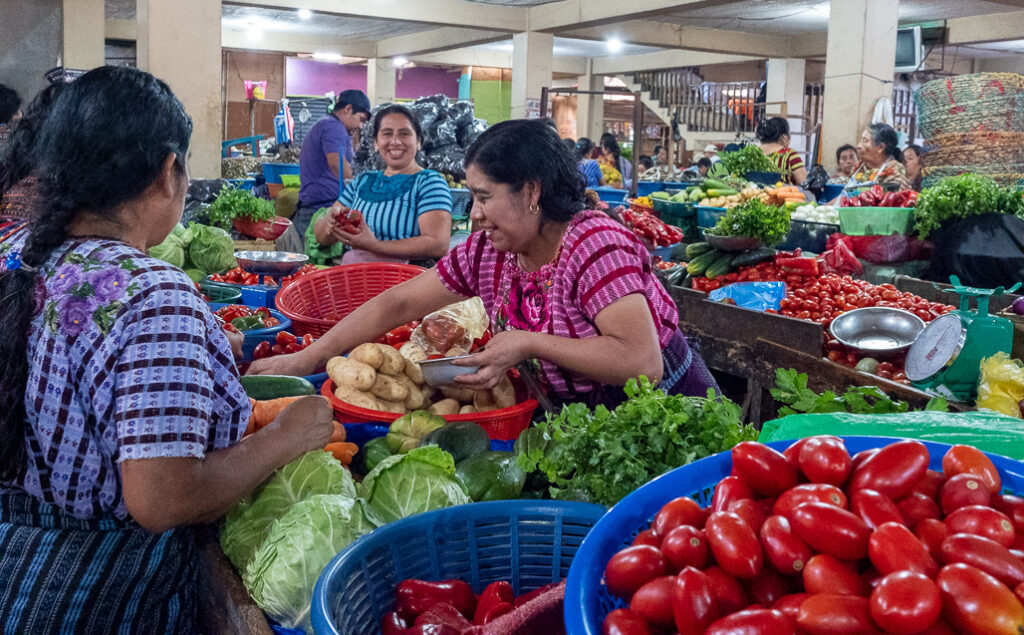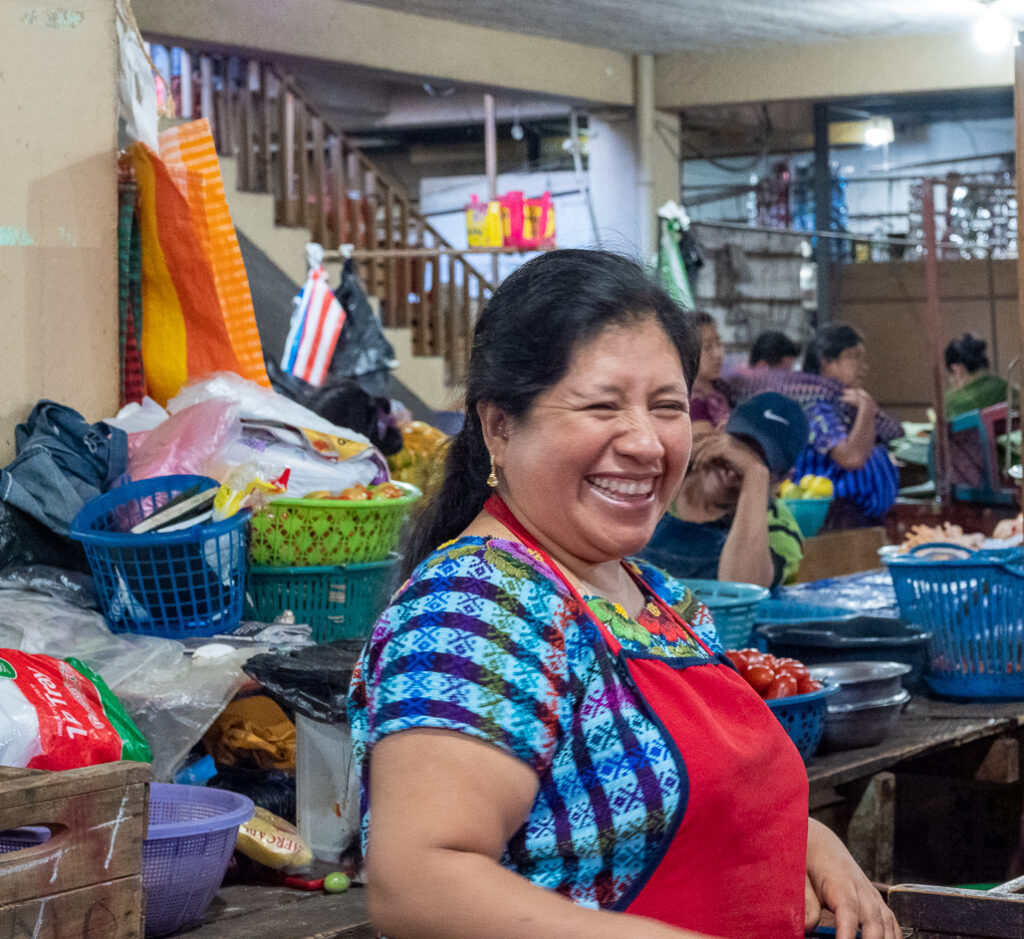 The markets seem to be dominated by women but there are some men.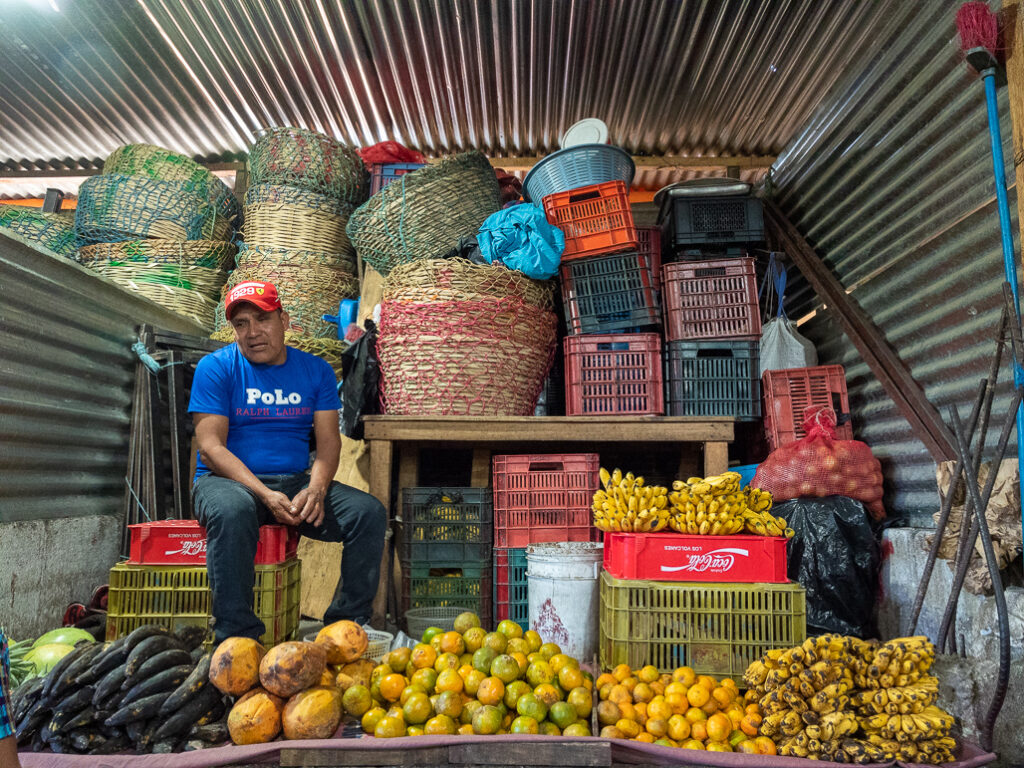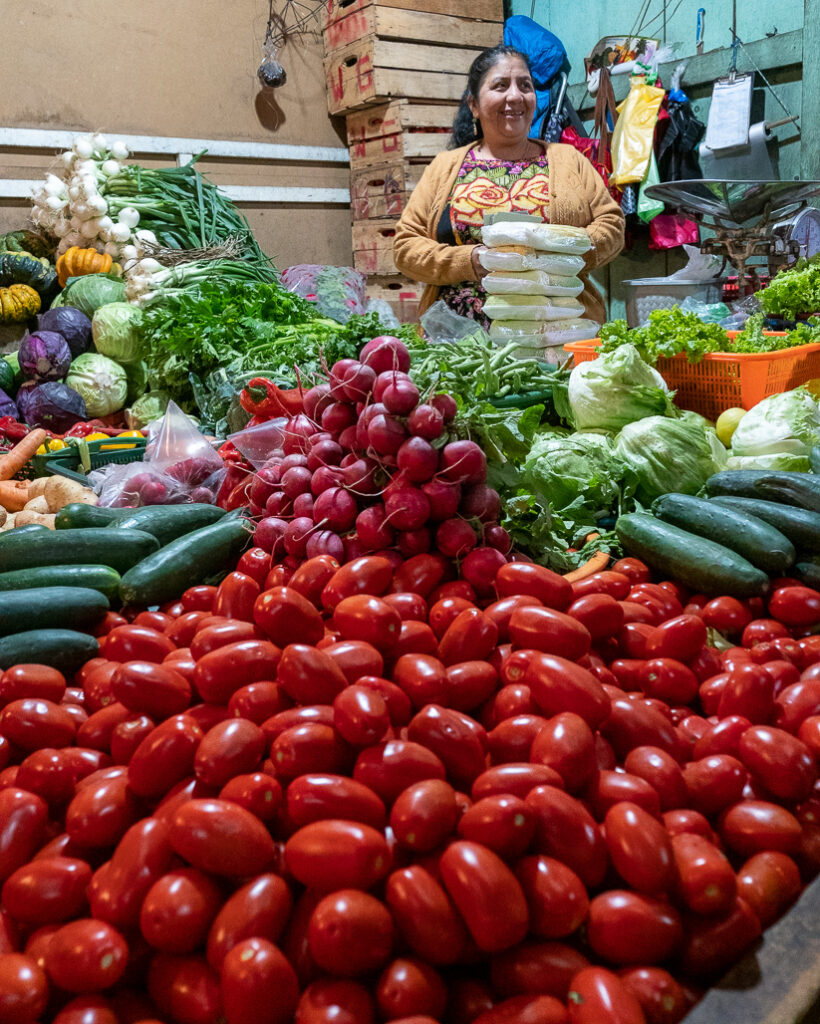 This is a huge vegetable market in an auditorium.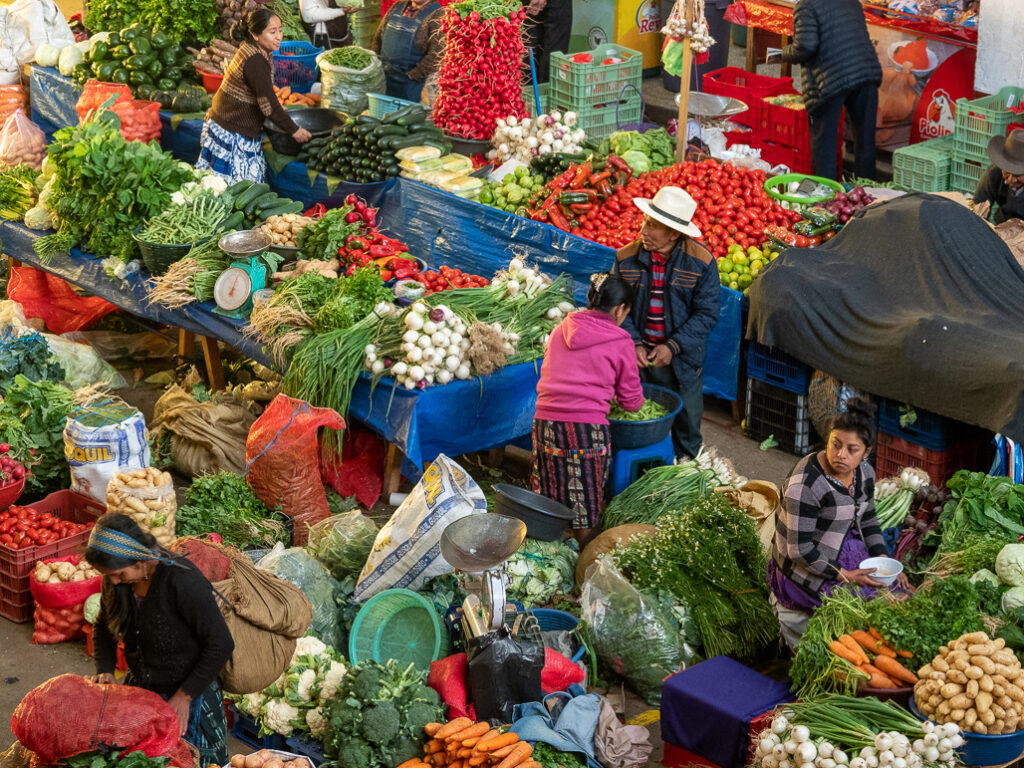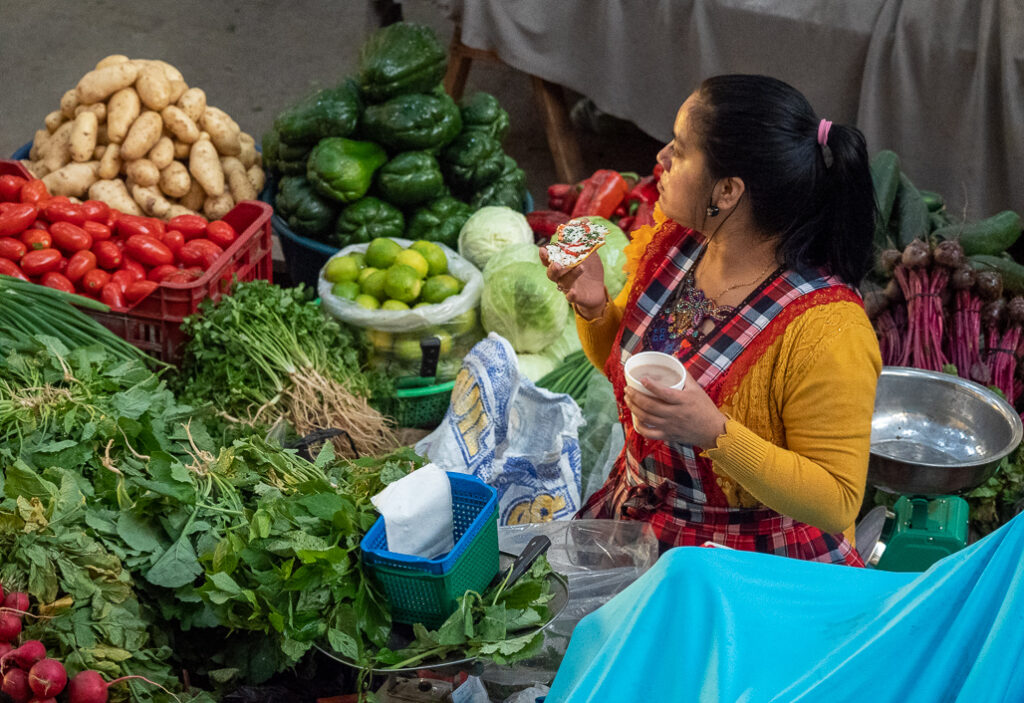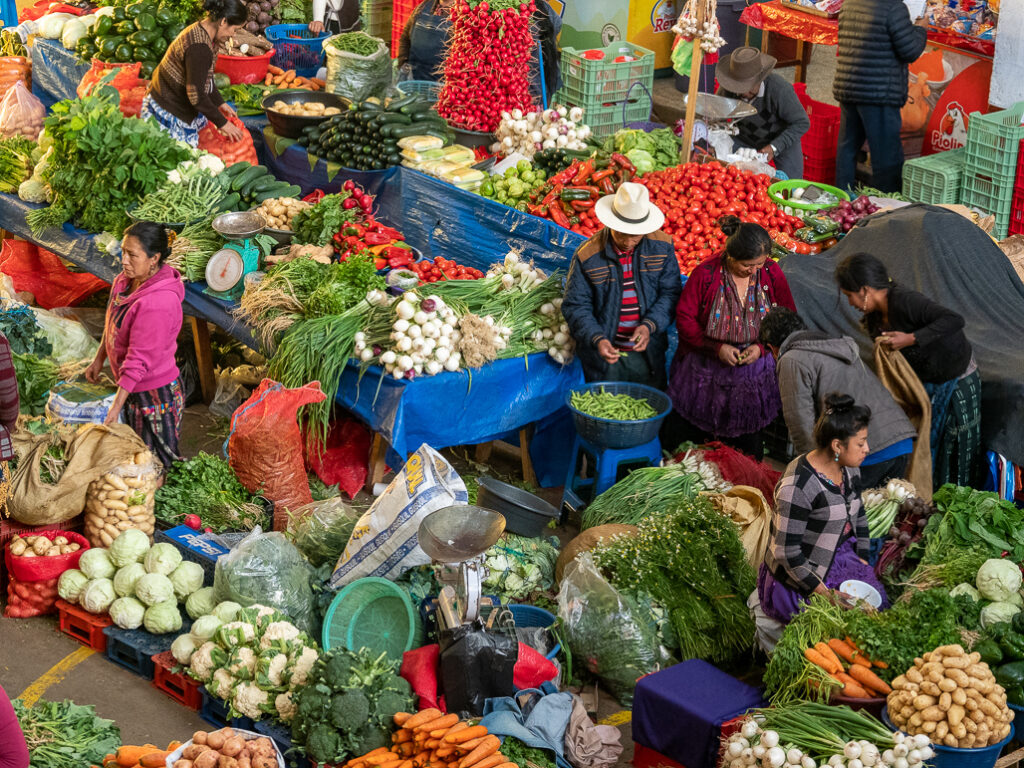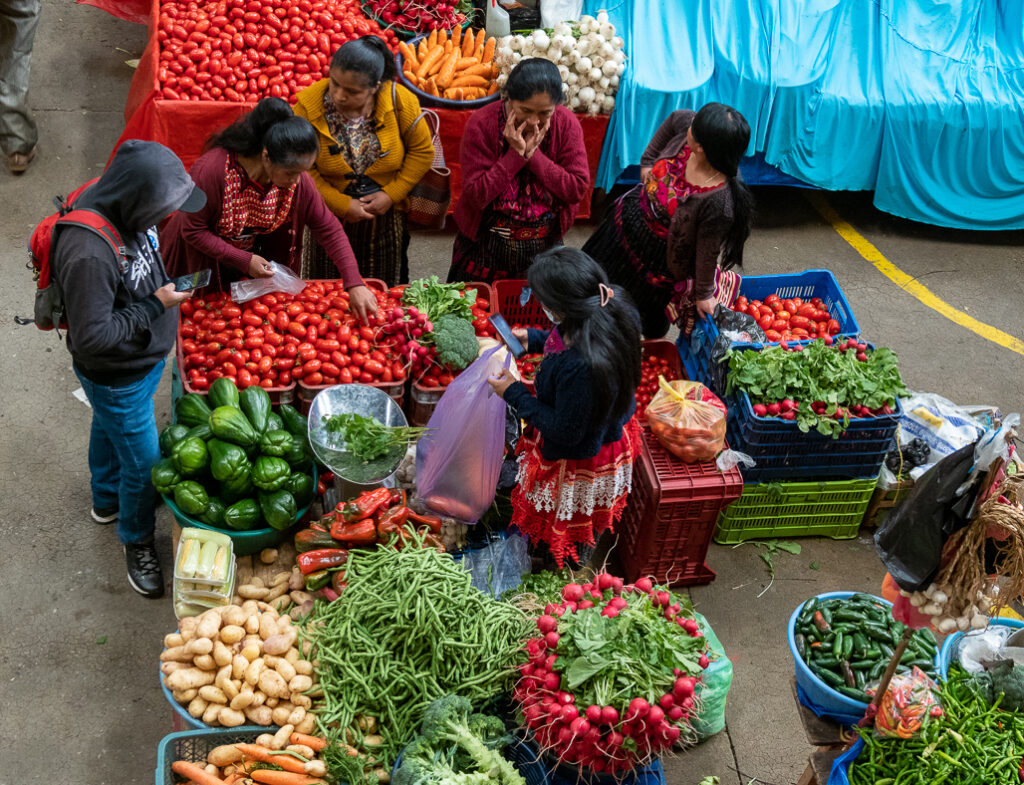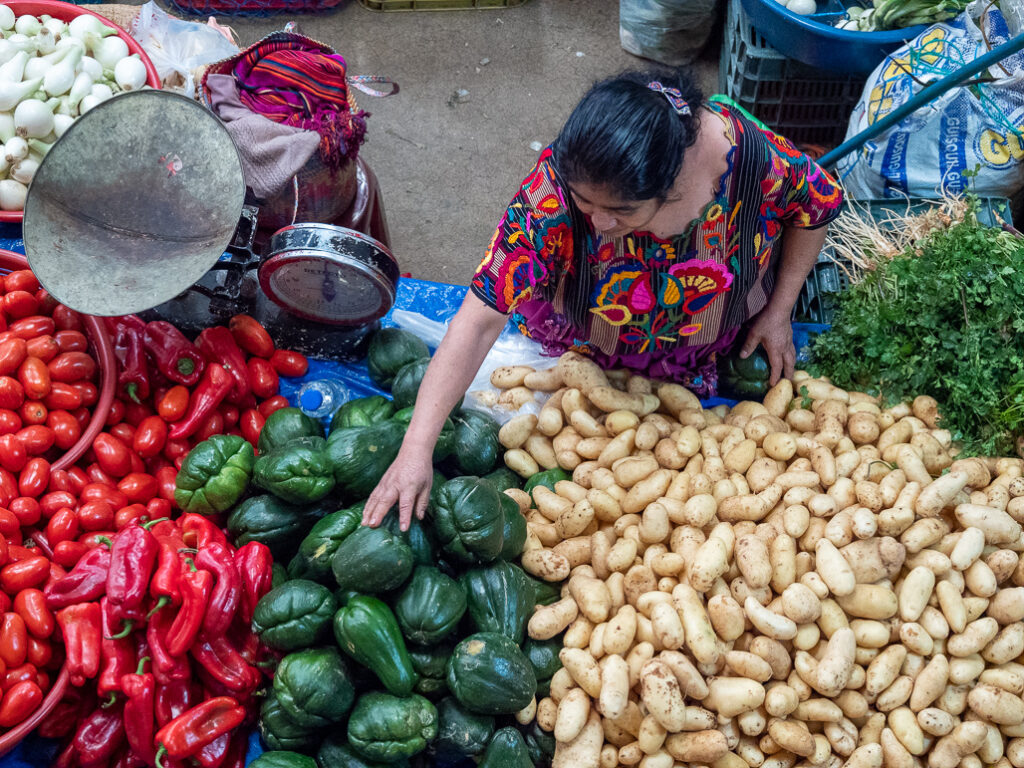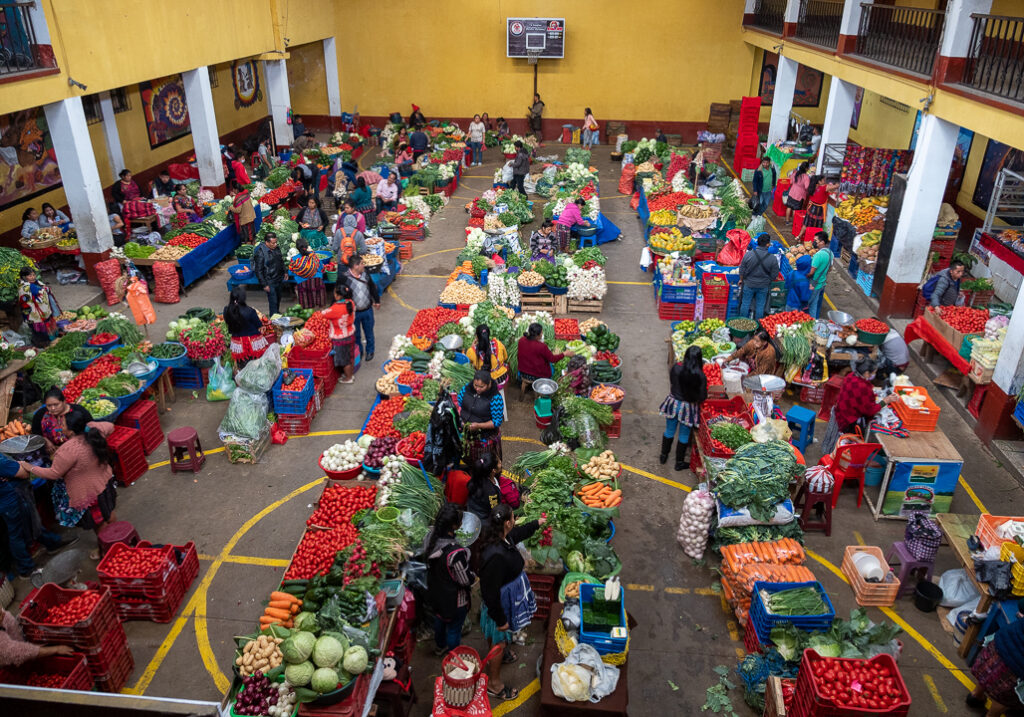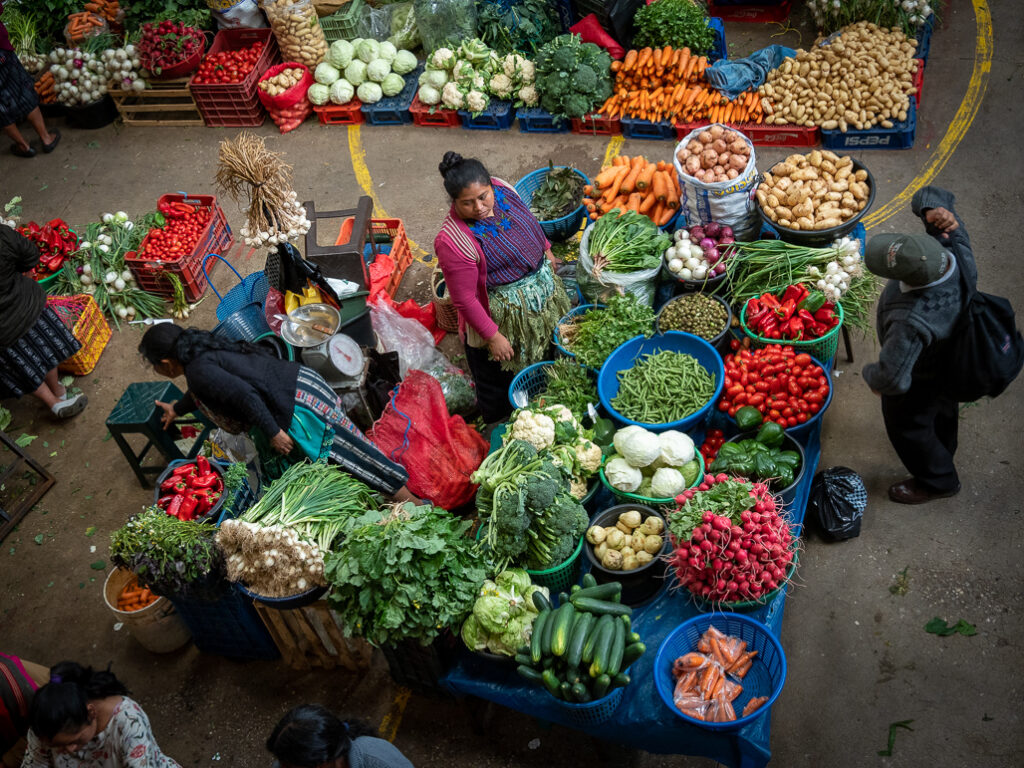 These steps are at the foot of the Chichi market where there are flowers, fruits, vegetables, clothing, and all sorts of items for sale.