Berbers are nomadic groups of indigenous people who live in communities across the northern parts of Africa. We were fortunate to spend time with one Berber community and one single Berber family in the desert.
As we were driving down a road we saw this Berber camp just at beyond the side of the road.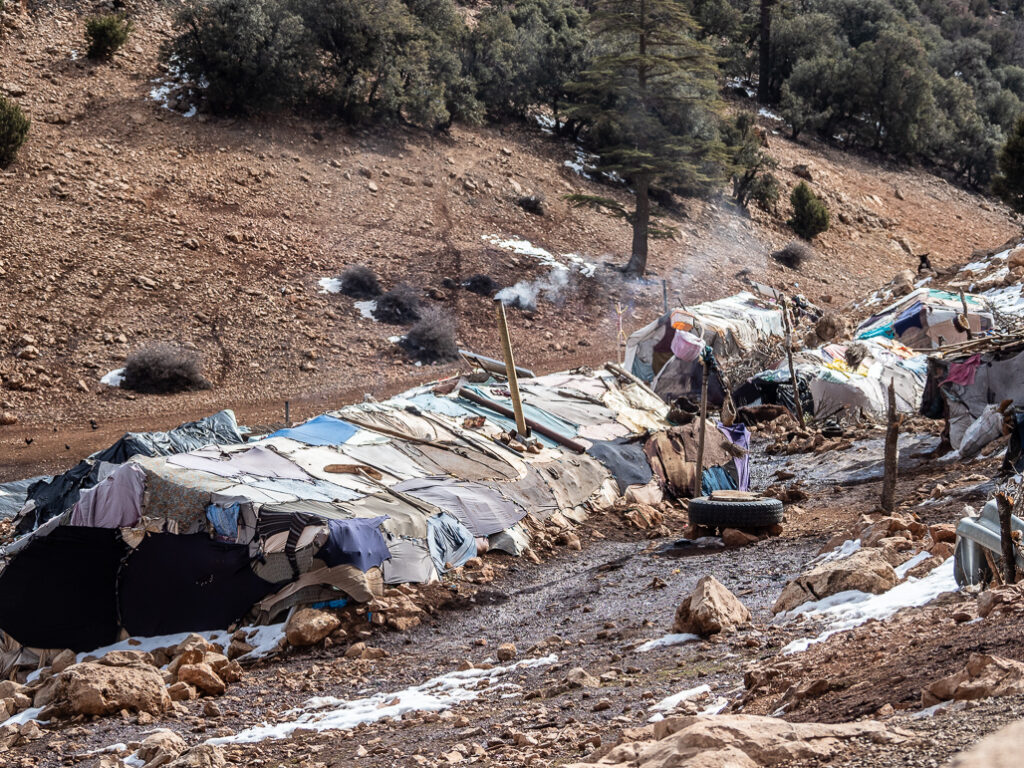 This Berber woman was friendly and was happy to pose as we took photos of her face with self created tattoos.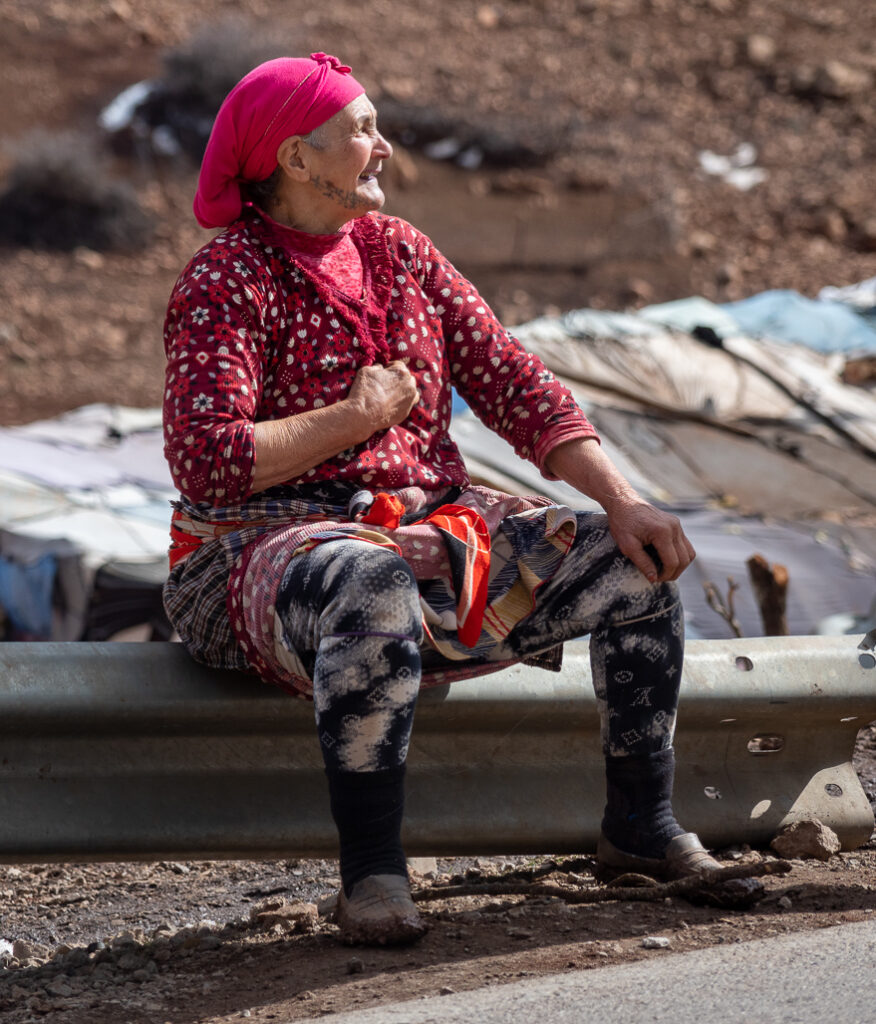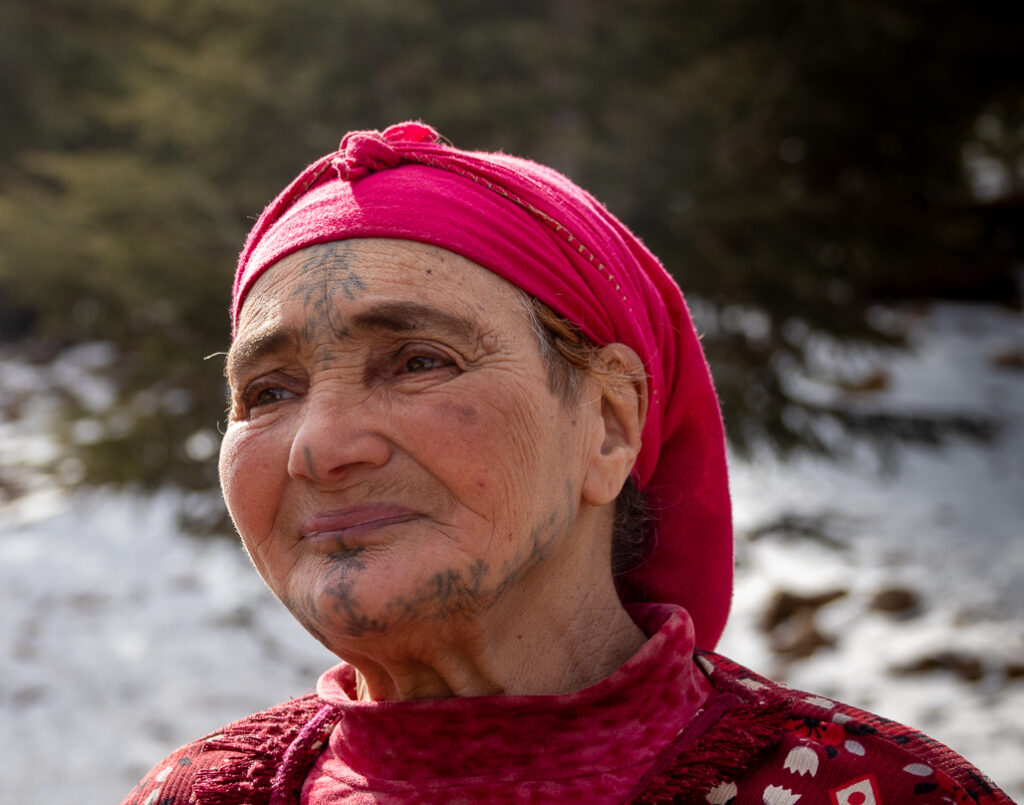 What a treat to be able to enter this Berber home and see inside. It was a rather cool day with some melted snow on the ground so seeing how they heat their homes was very interesting.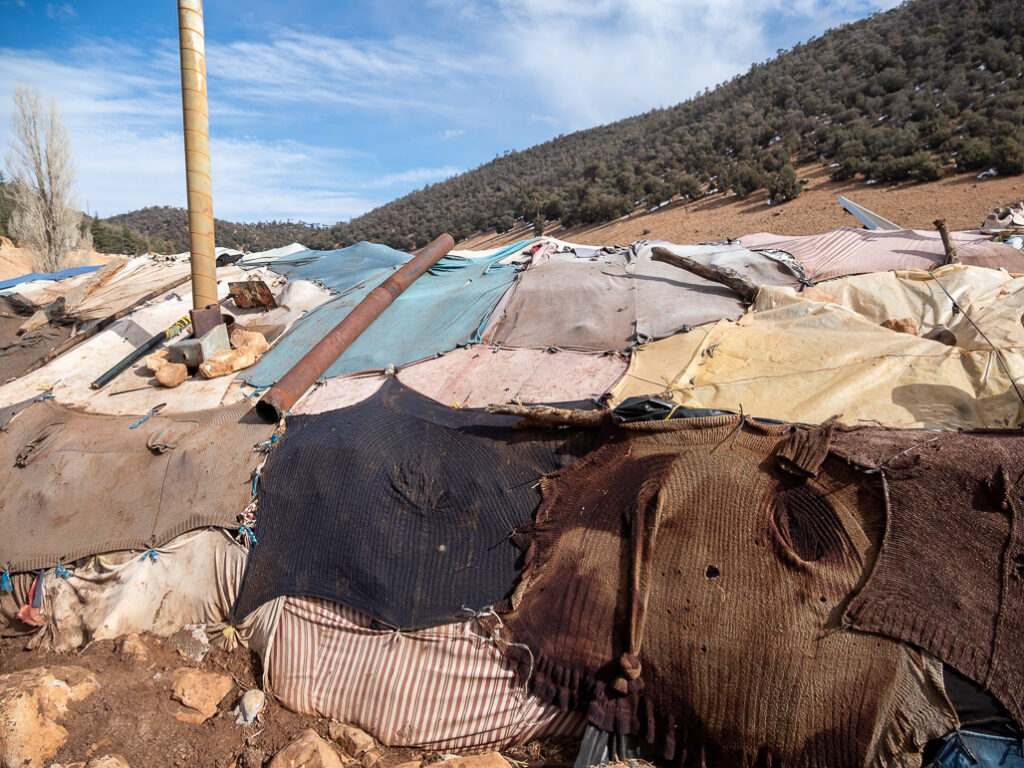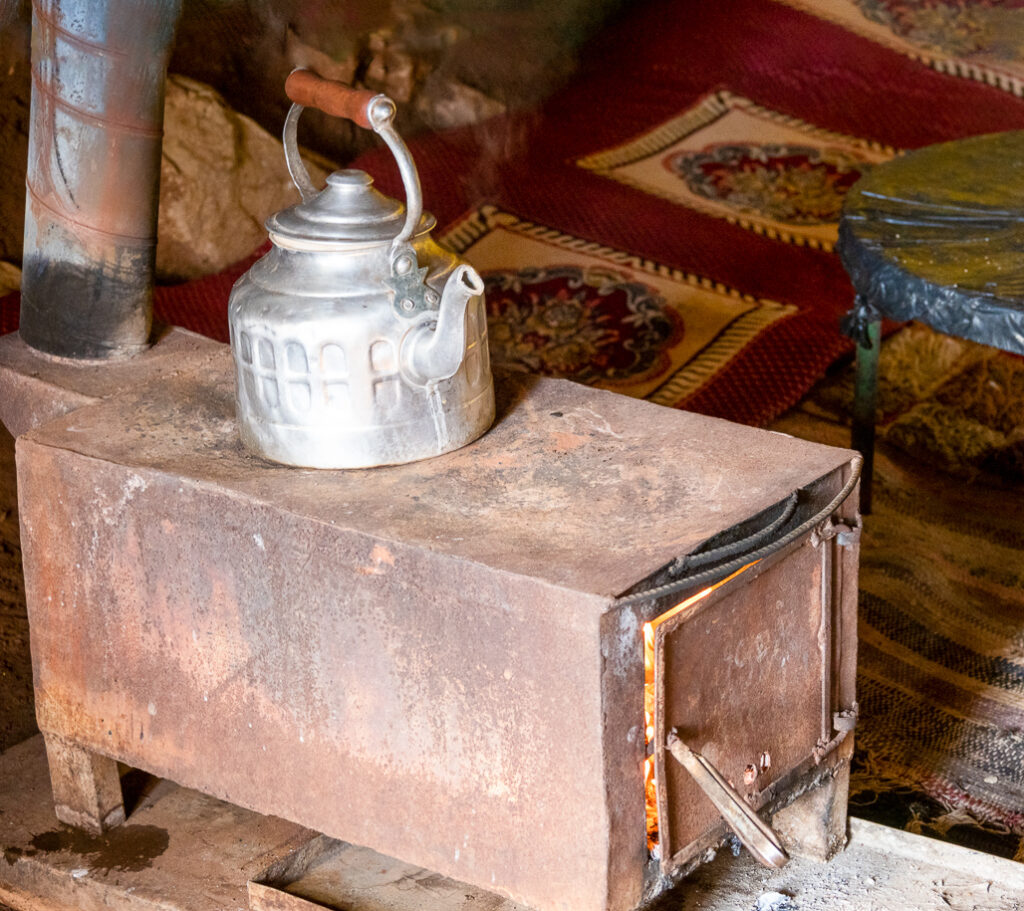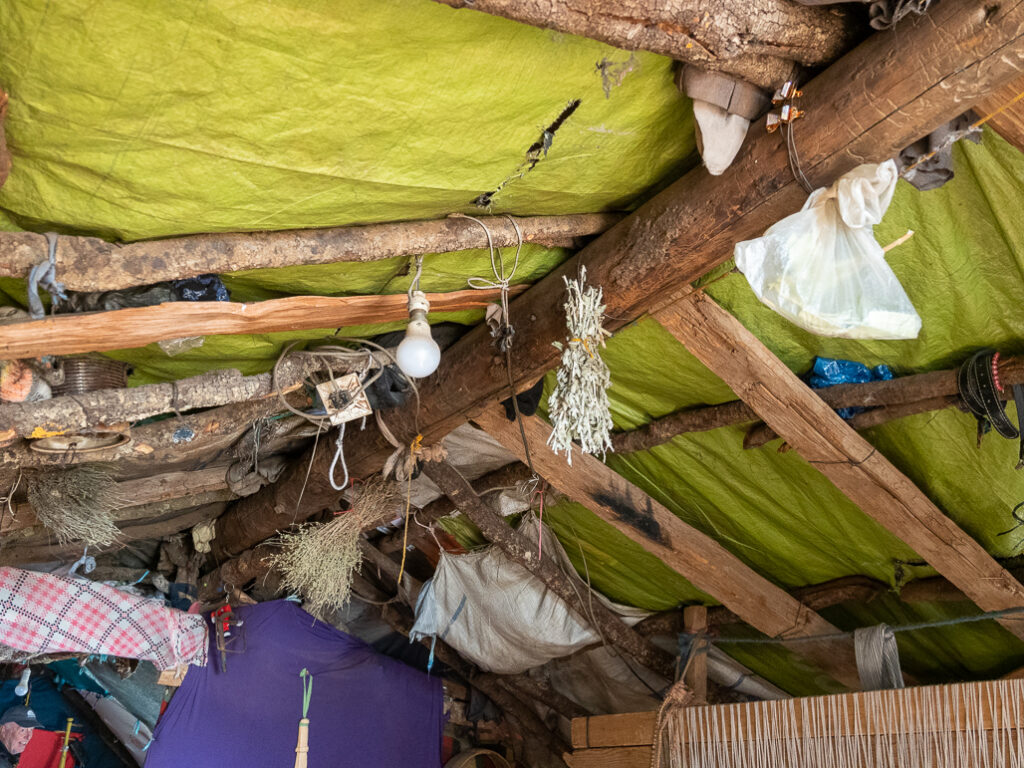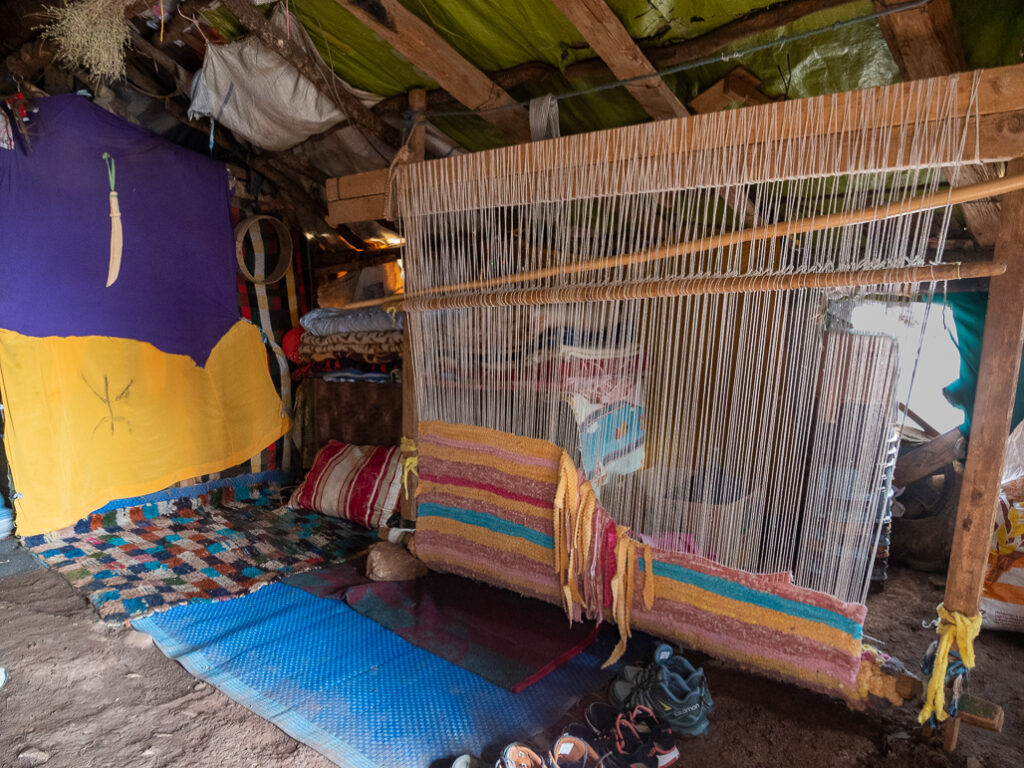 We were invited in, serenaded, and offered Moroccan tea.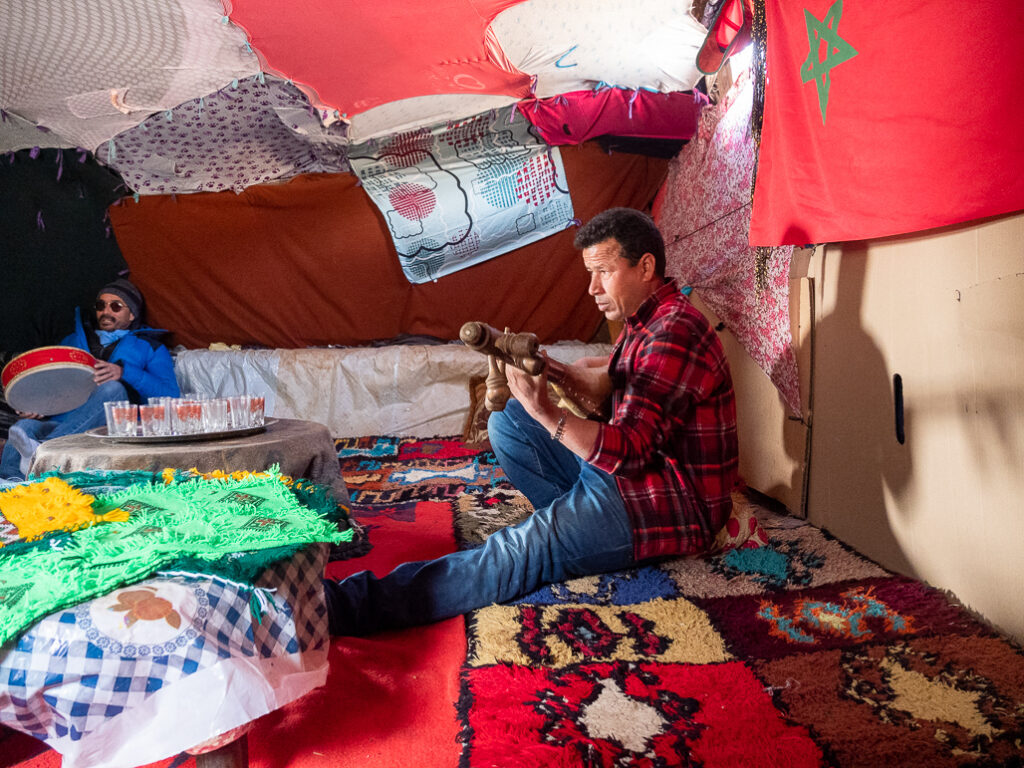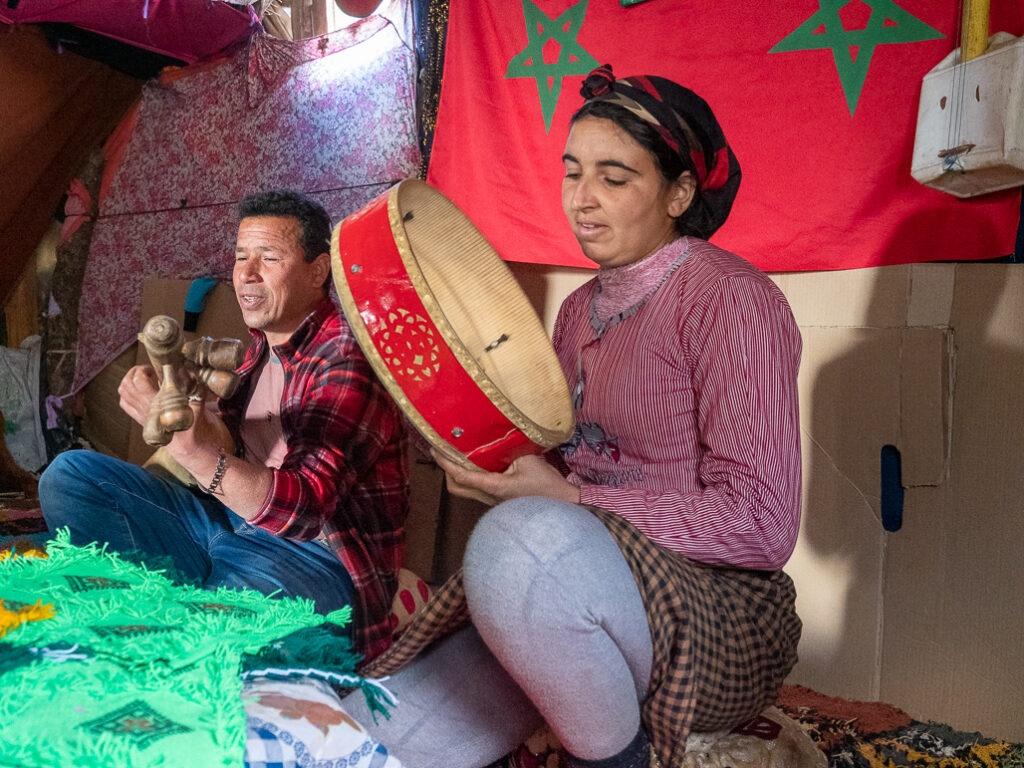 A few days later we visited a family in the desert just outside of Algeria. In the distance you can actually see Algeria.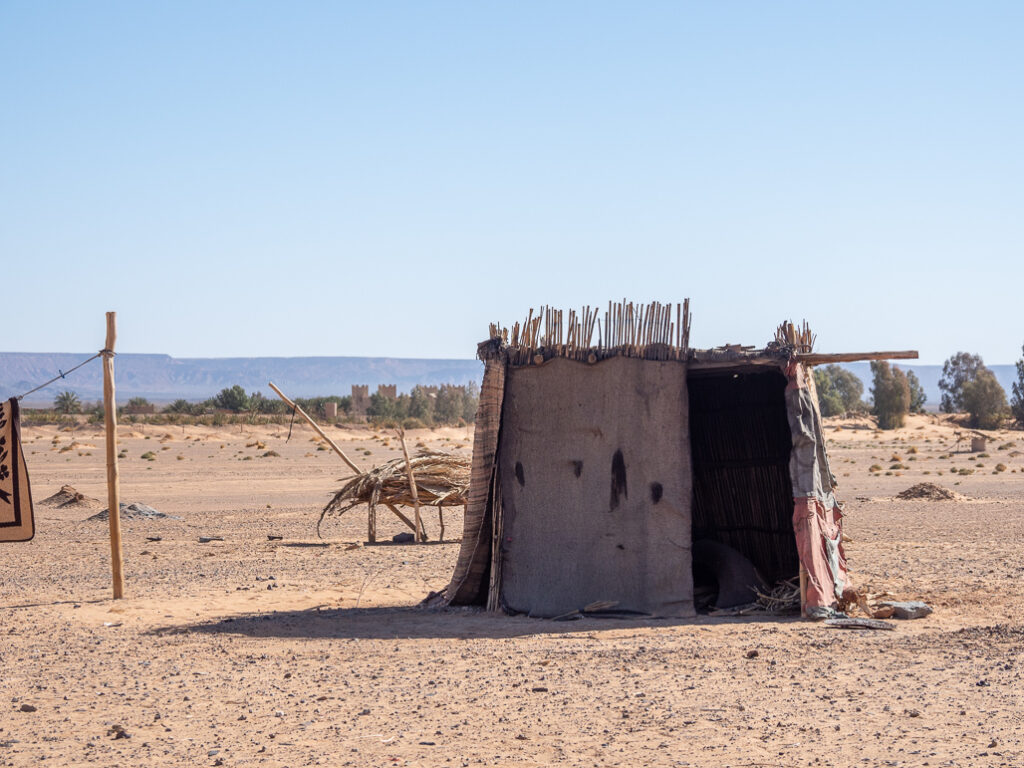 This is the matriarch of the family. She is quite a humorous woman though we do not share a language. Hand and facial gestures work well.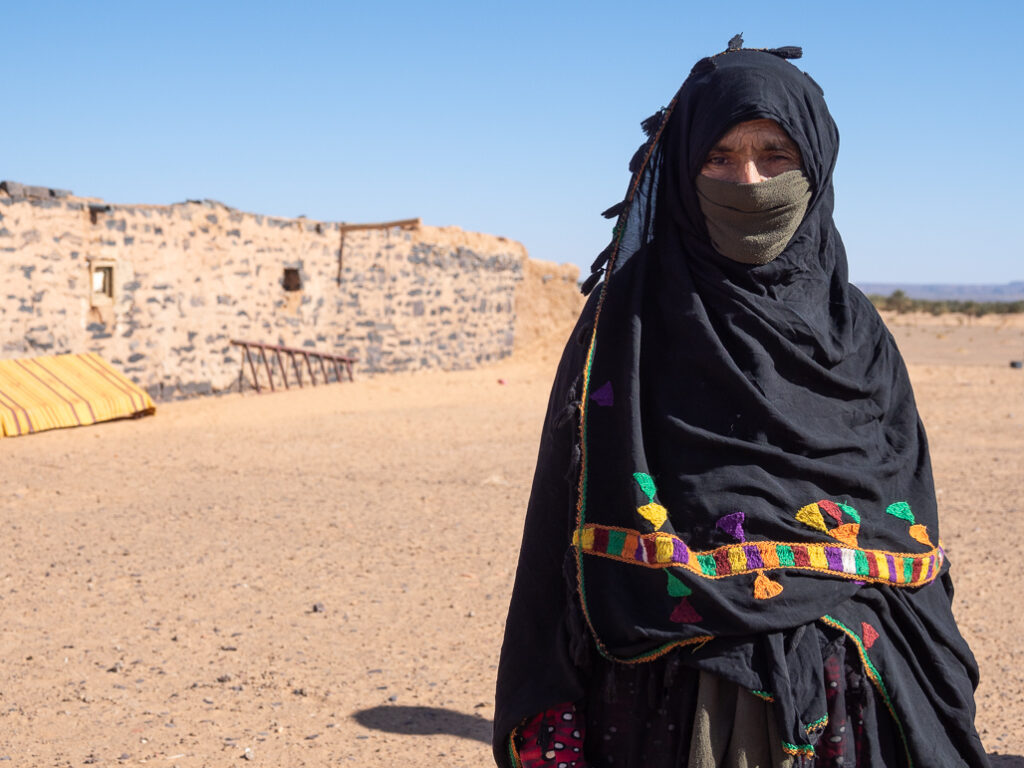 Henna is popular with Berbers.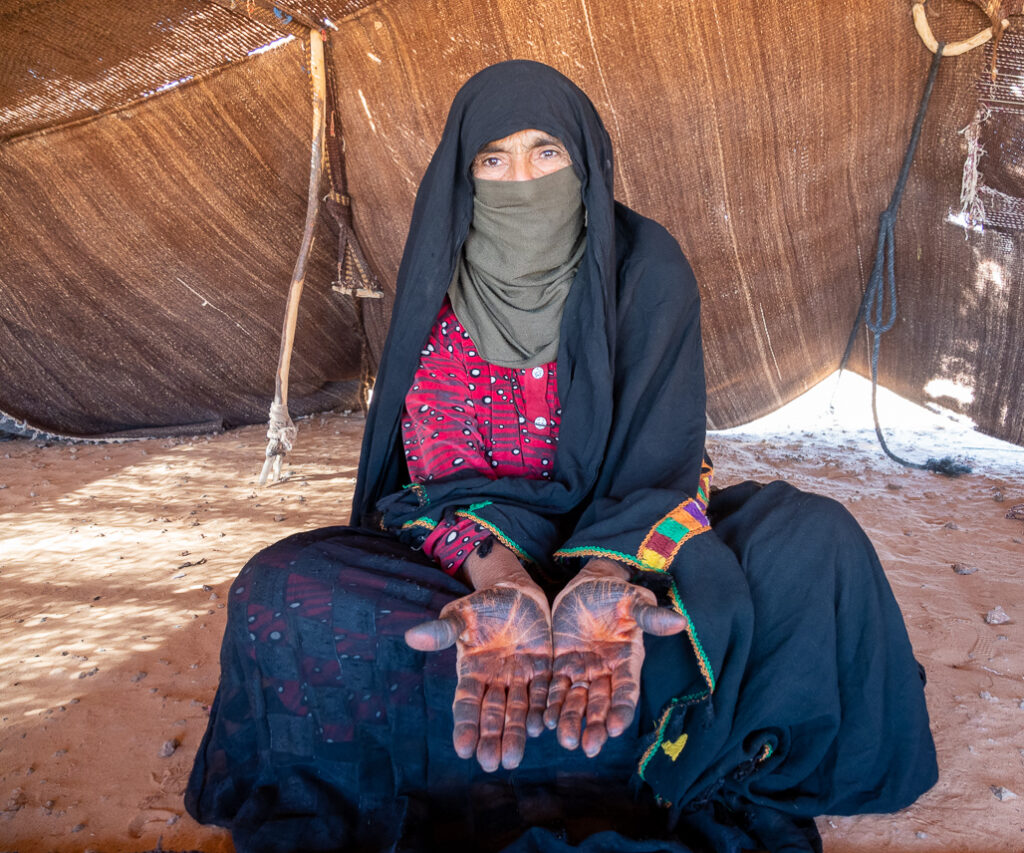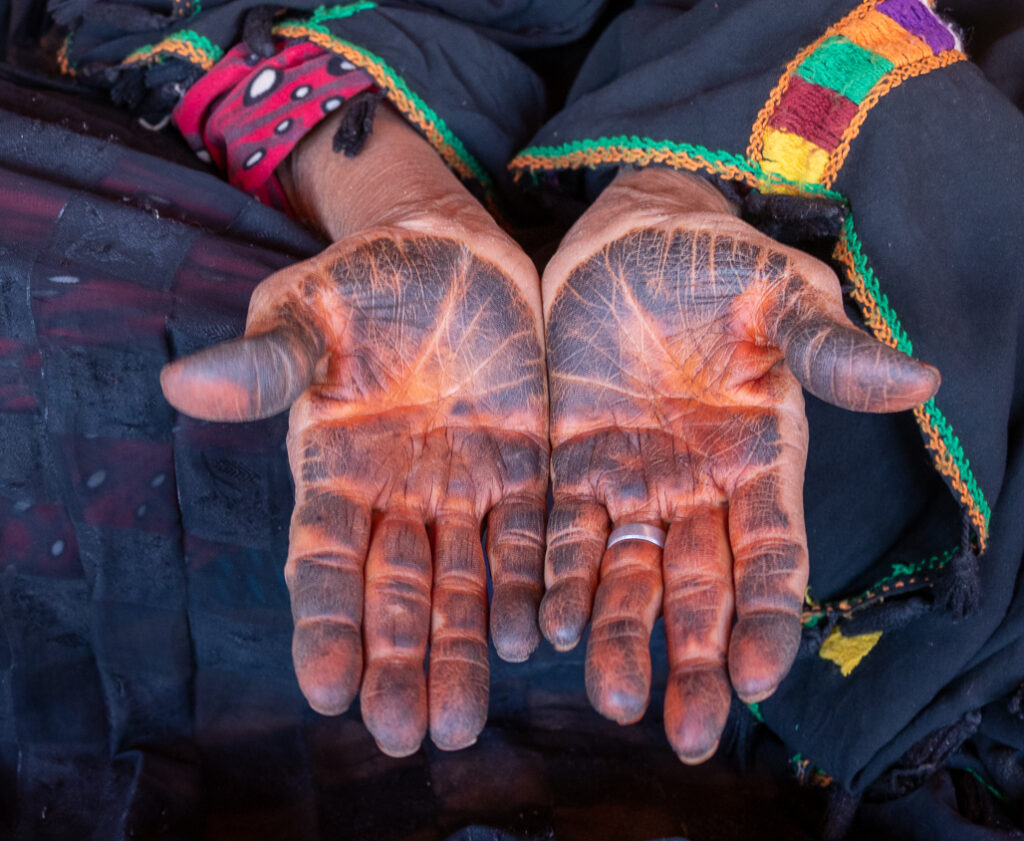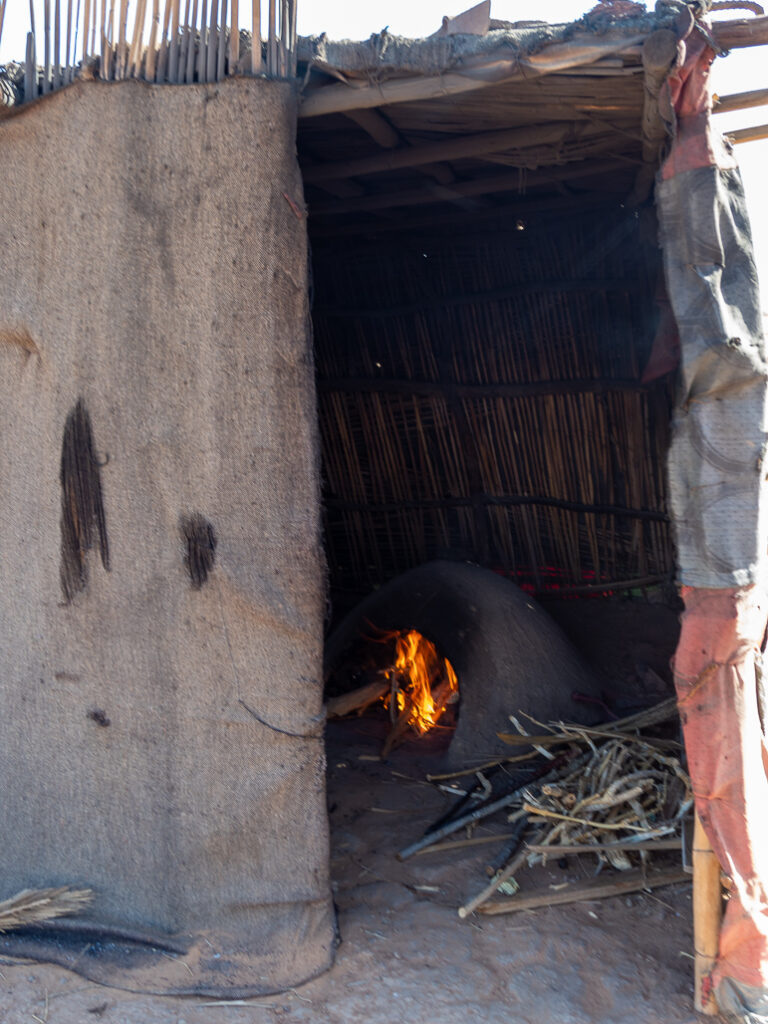 This is the woman's son. He was one of our camel handlers who after our rides into the desert with the camels invited us to his home.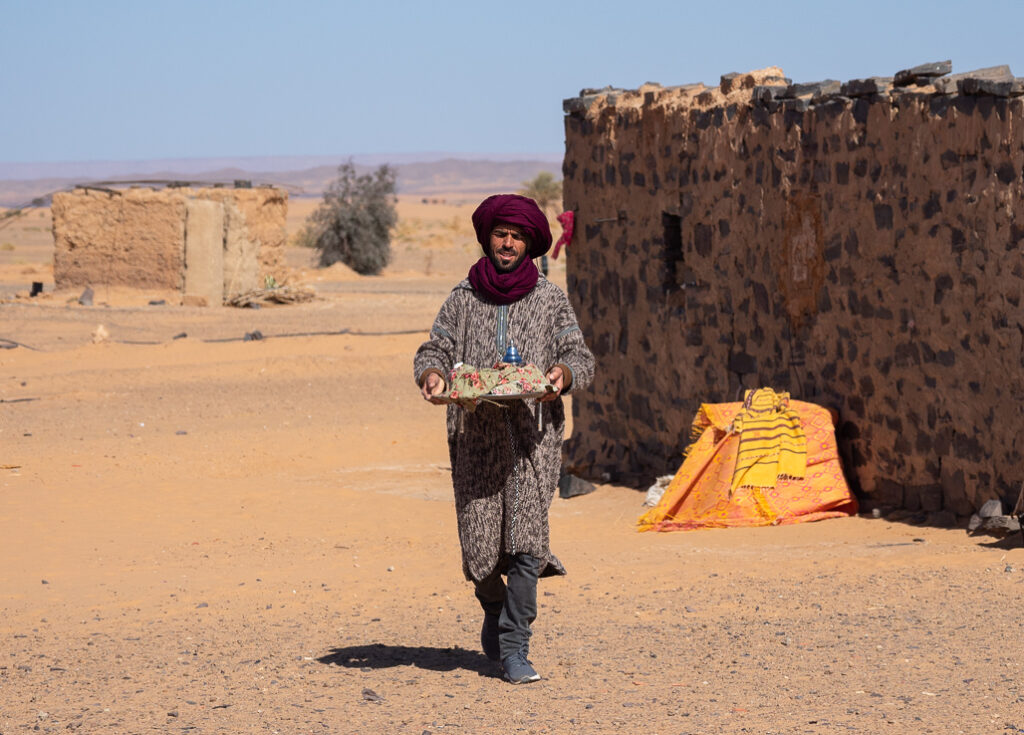 Here is his new wife cooking bread in the home oven. And the bread, just out of the oven, was delicious.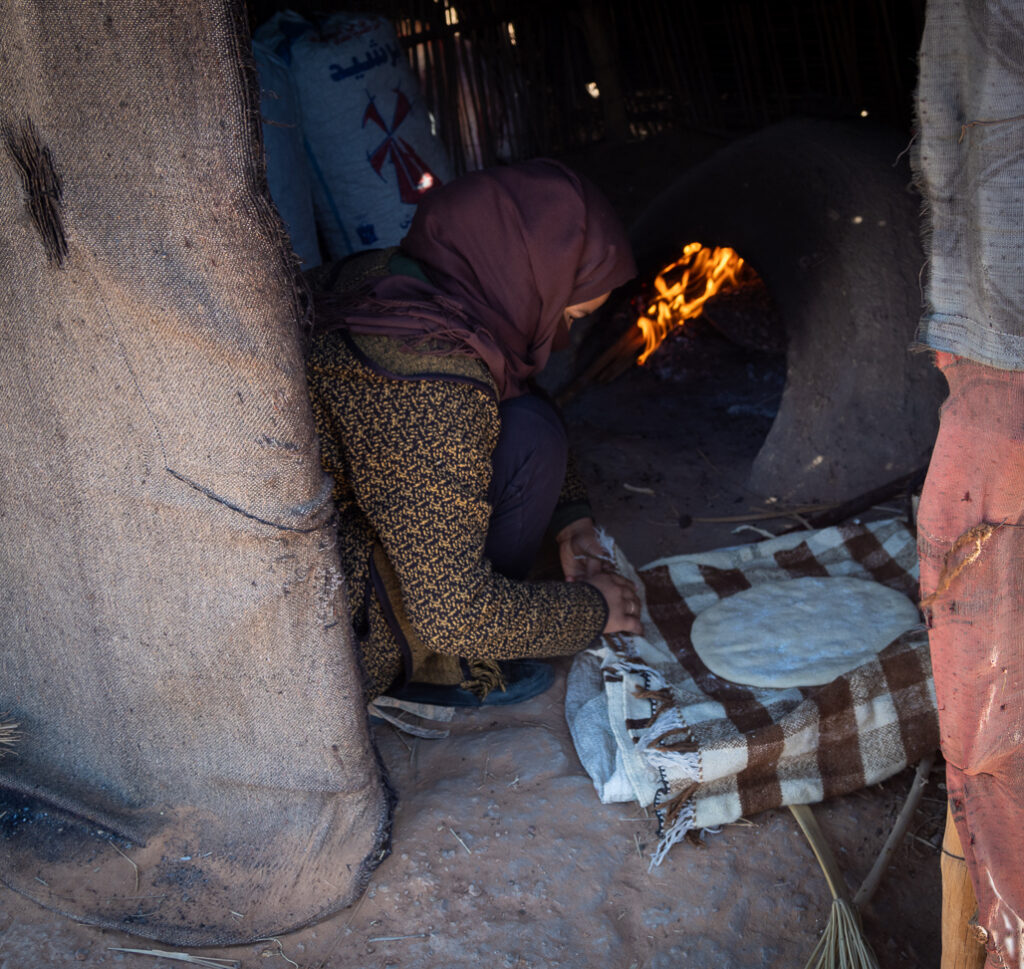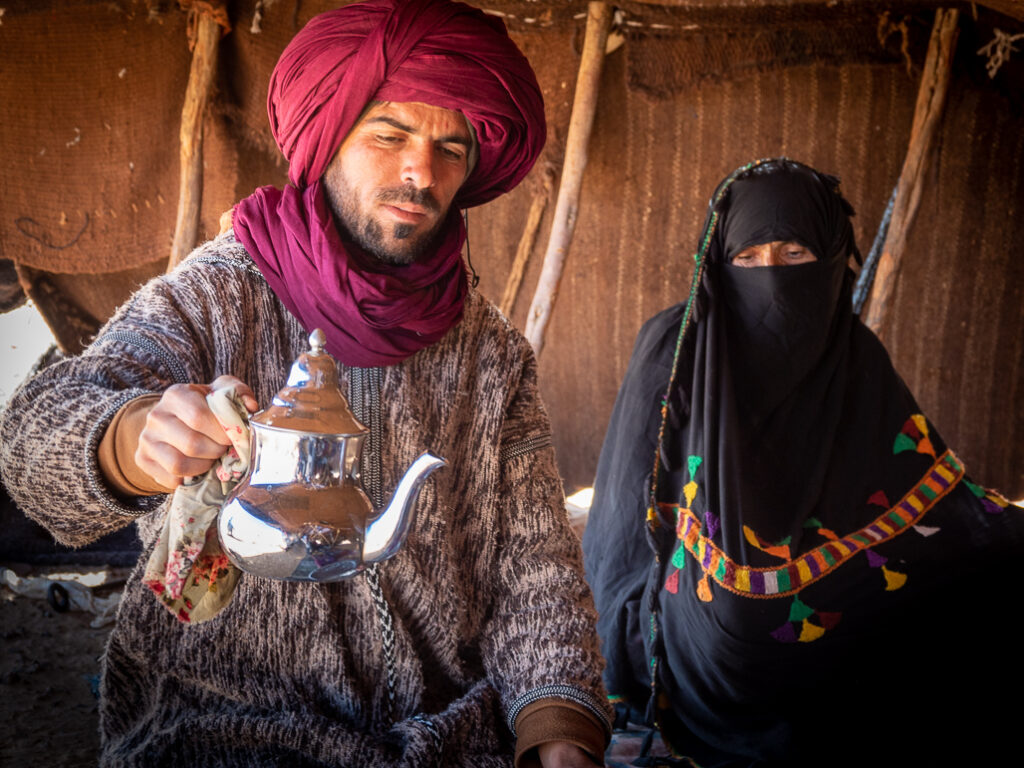 The young wife took me into their bedroom with the rolled up sleep mat, the pile of blankets, and the various toiletries.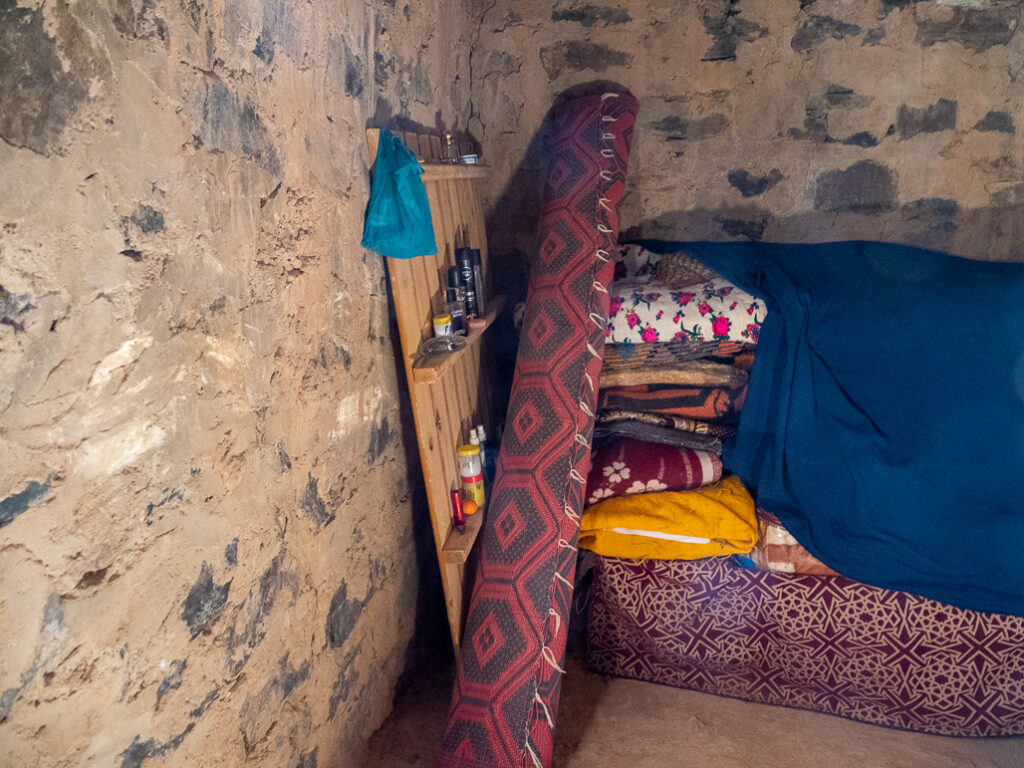 The family.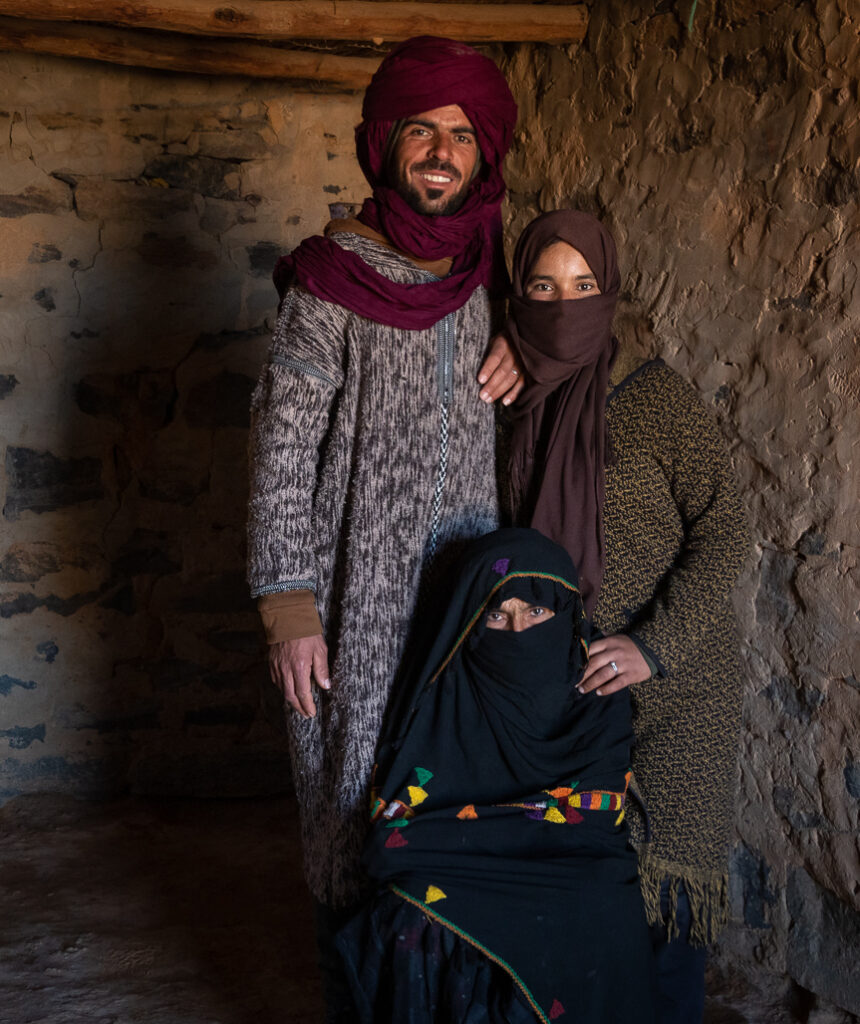 This was my tent for two days and nights. The camp is a 15 or 20 minute walk from the Berber family's home.