When traveling abroad some of the most interesting places are the hotels and restaurants. Often hotels are created from former mansions or historic buildings leaving some of the original designs in the renovated hotel. As a suggestion to any traveler, avoid staying in hotel chains (Hiltons, Holiday Inns, Hyatt, Marriott) an opt for small boutique hotels that have local features, decor, etc.
Here are some images of our accommodations in Morocco.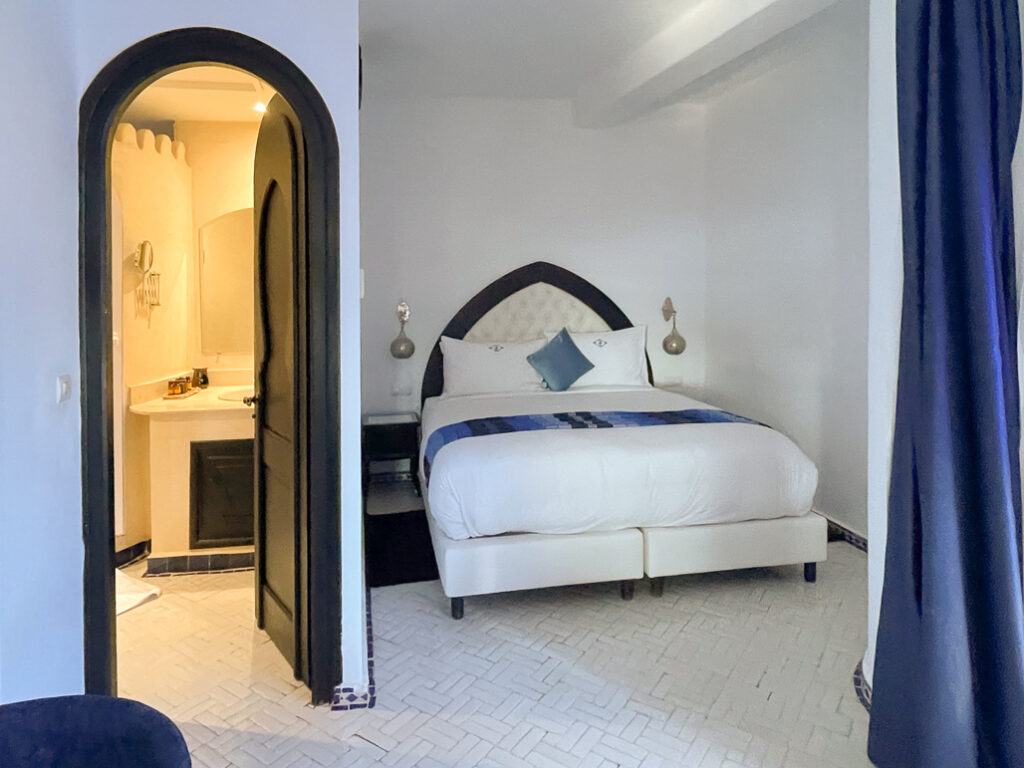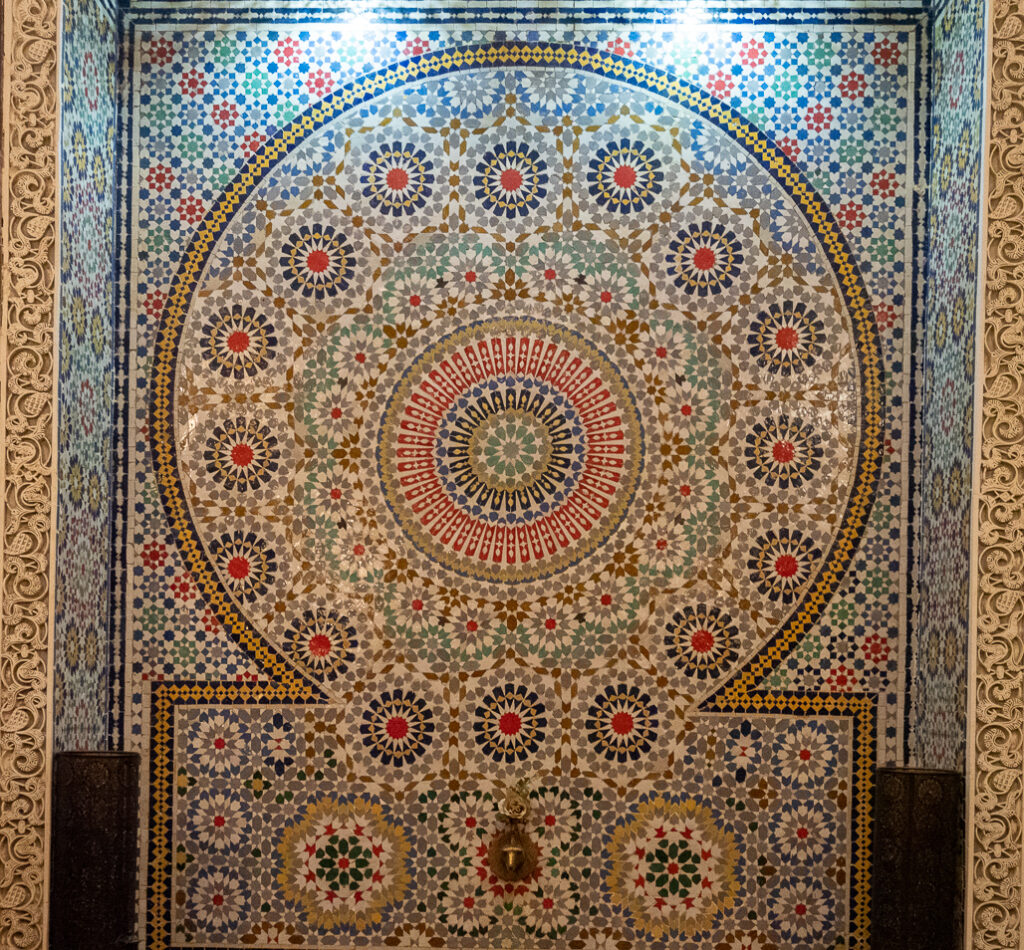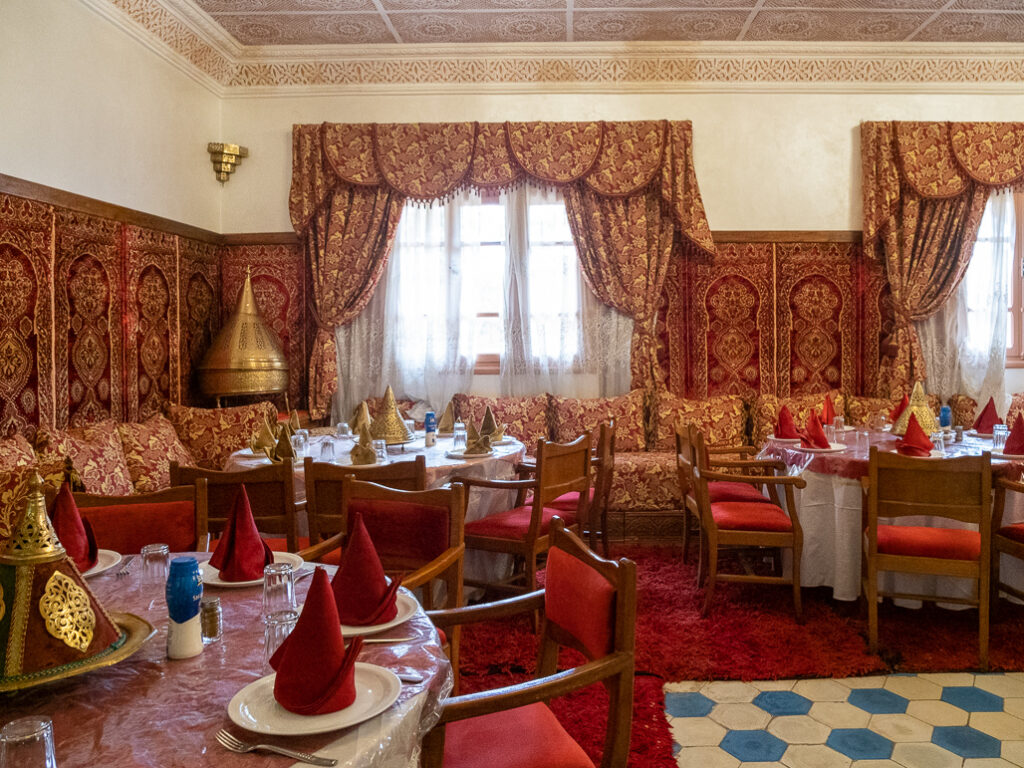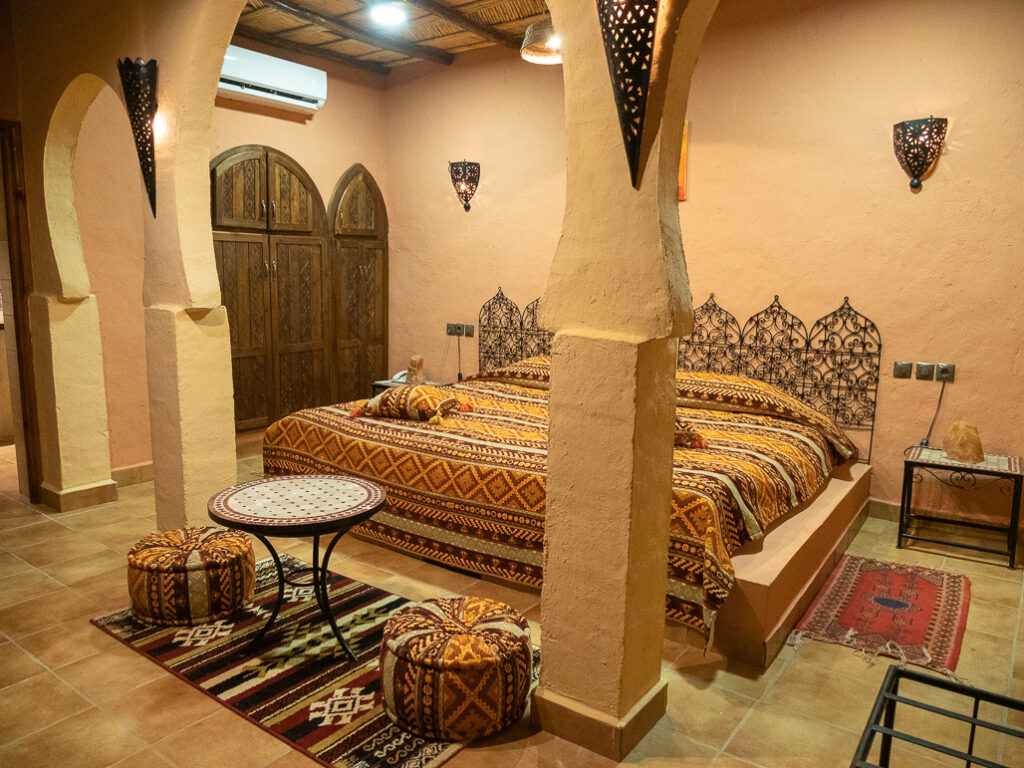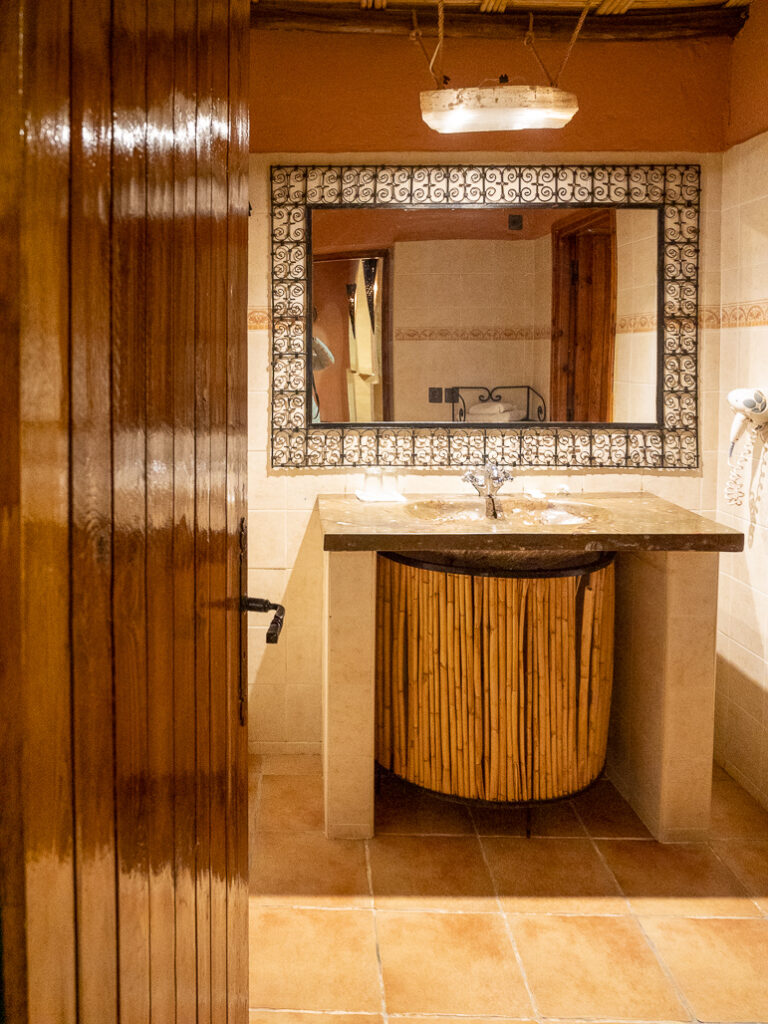 One of the most beautiful hotels we stayed in had the entrance at the door you can see on left in the below image.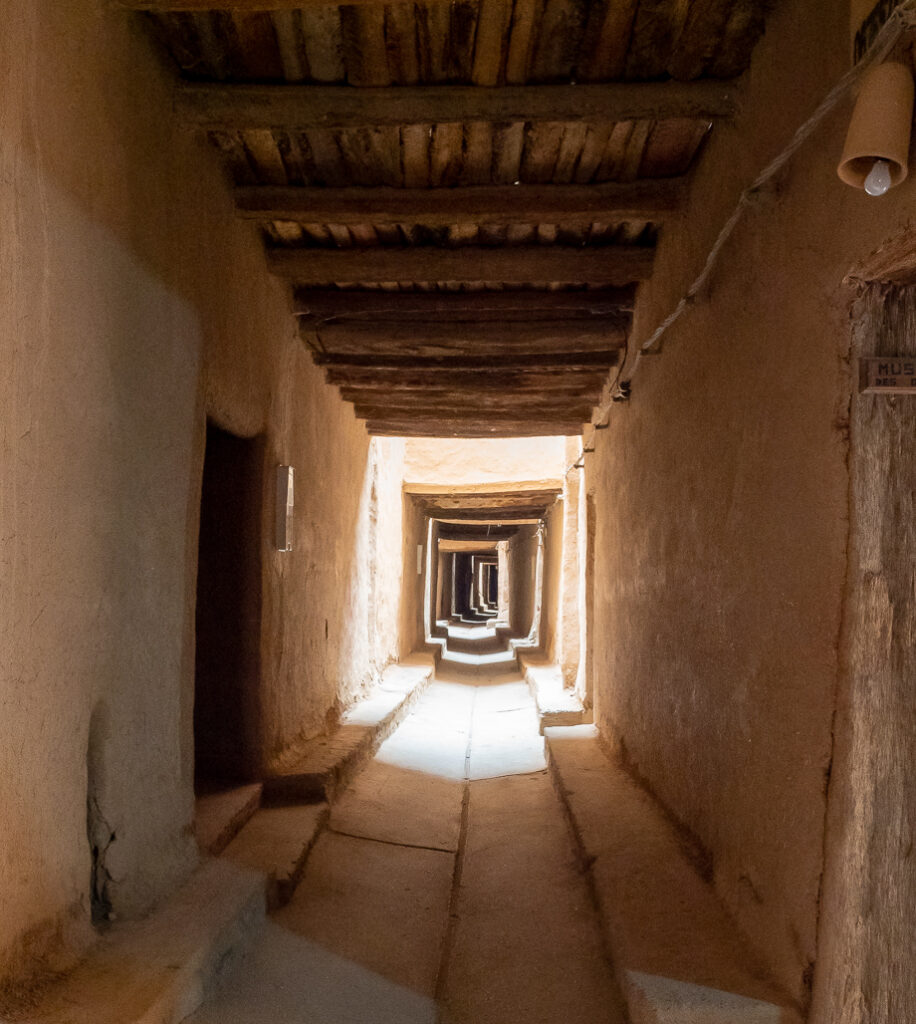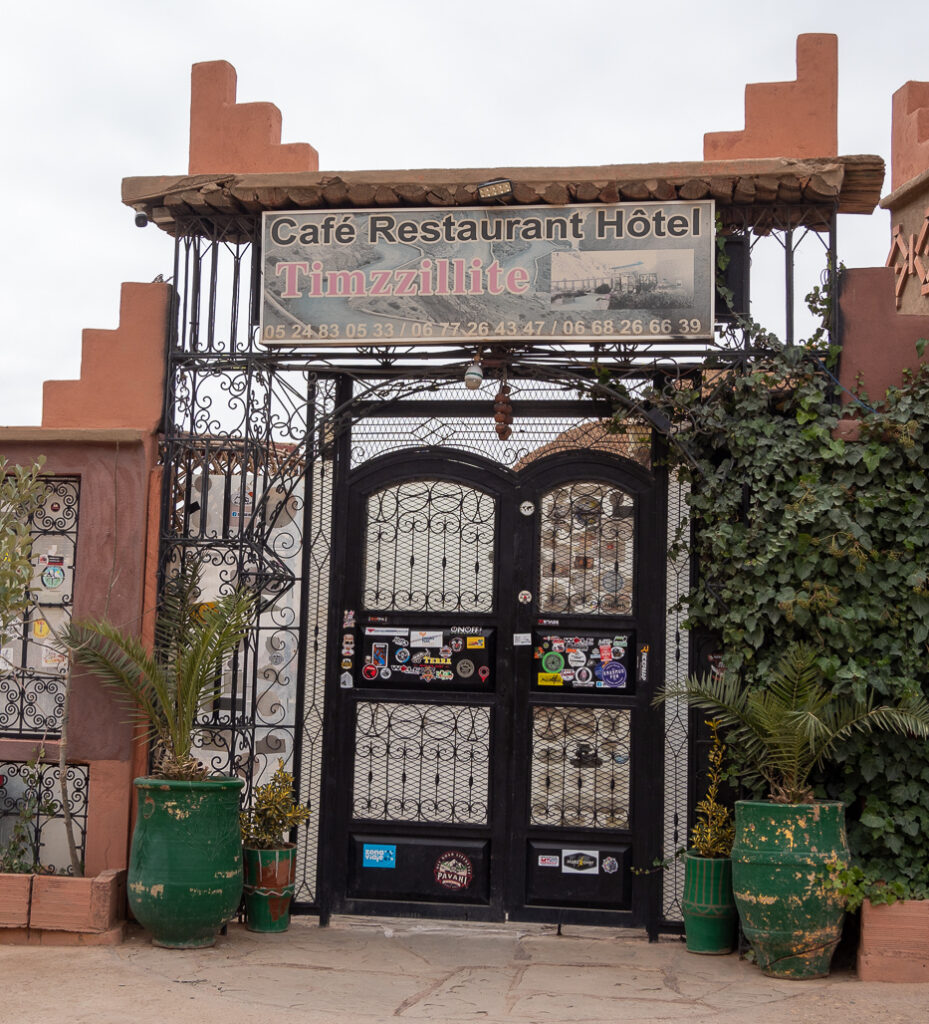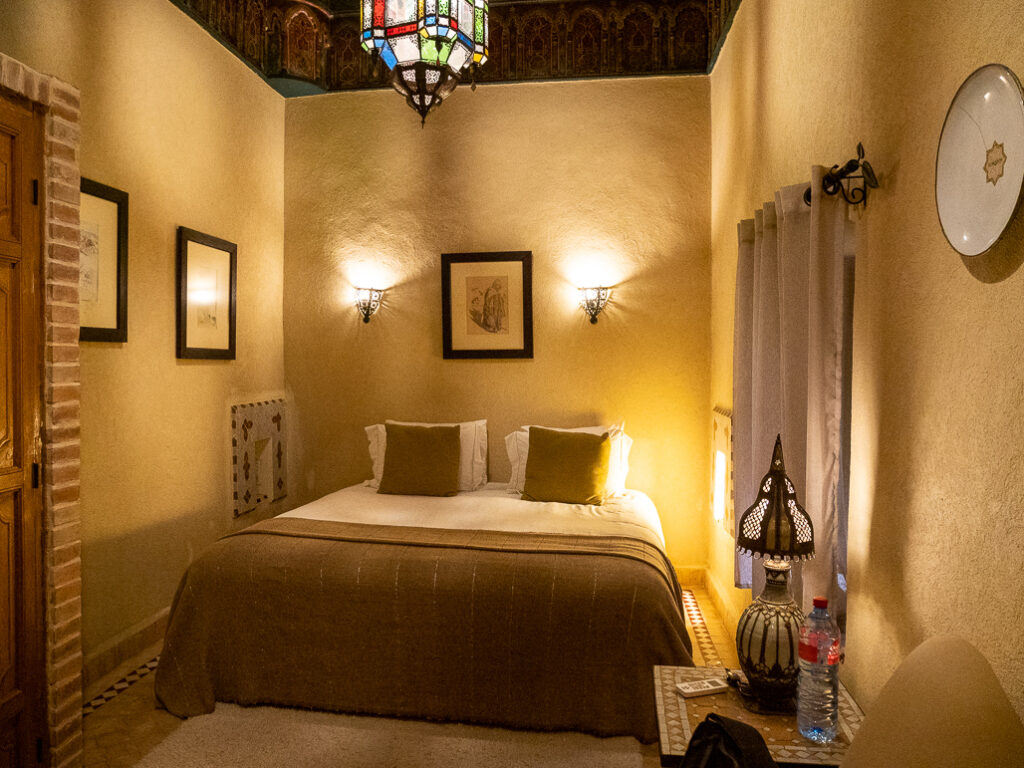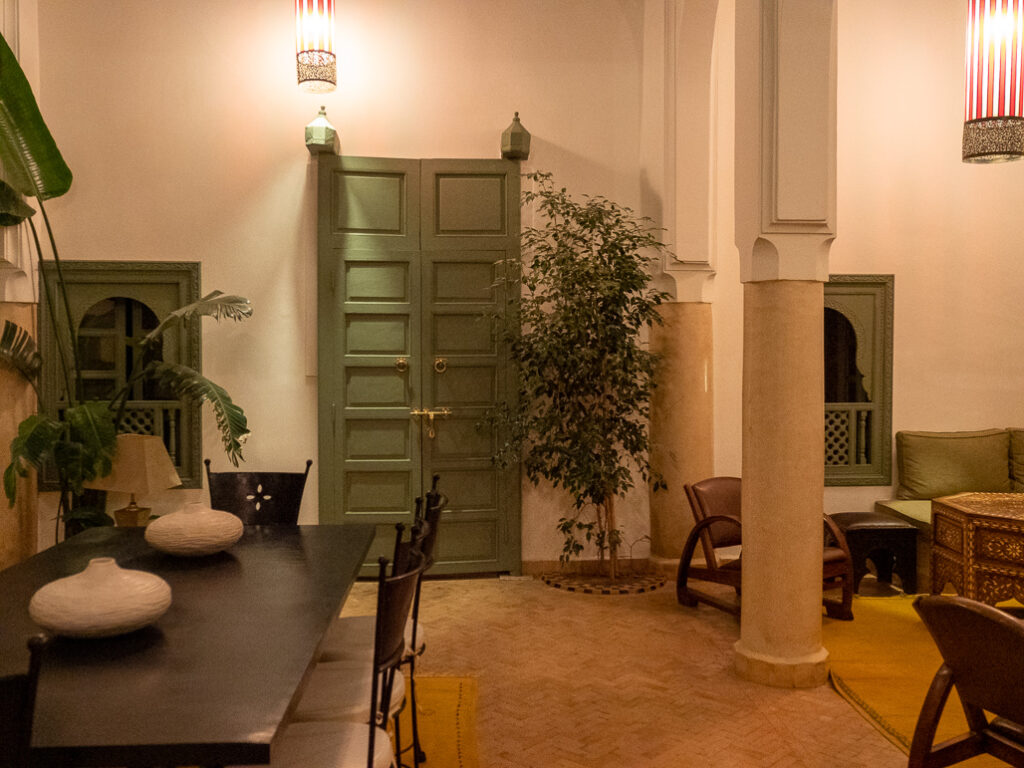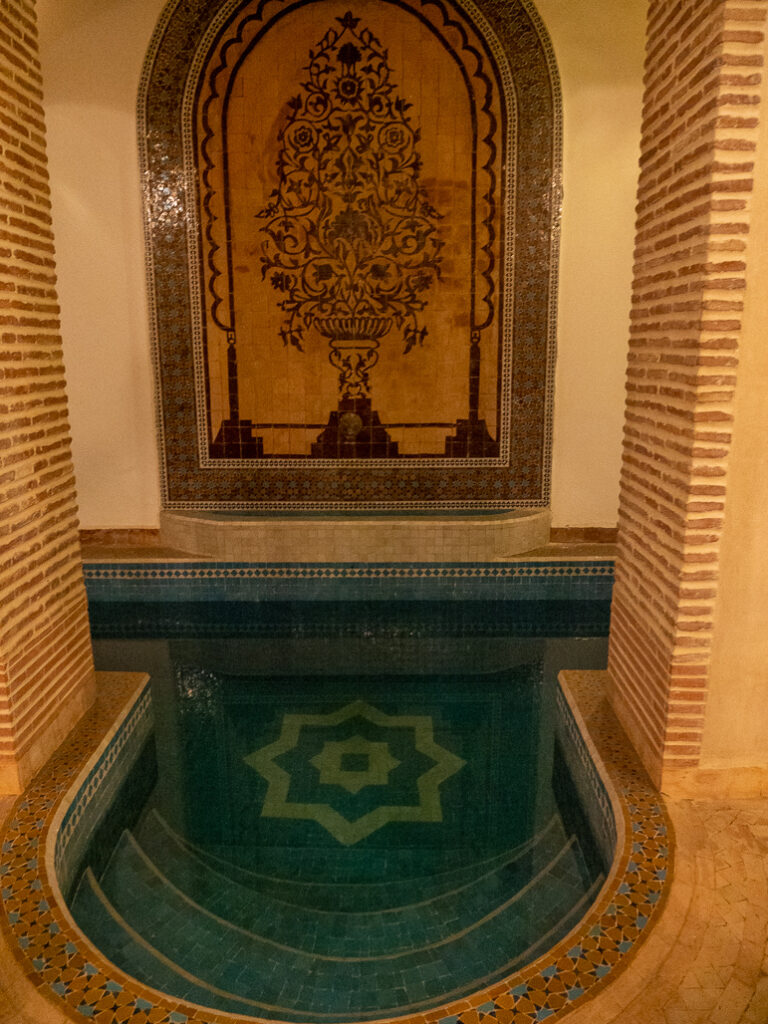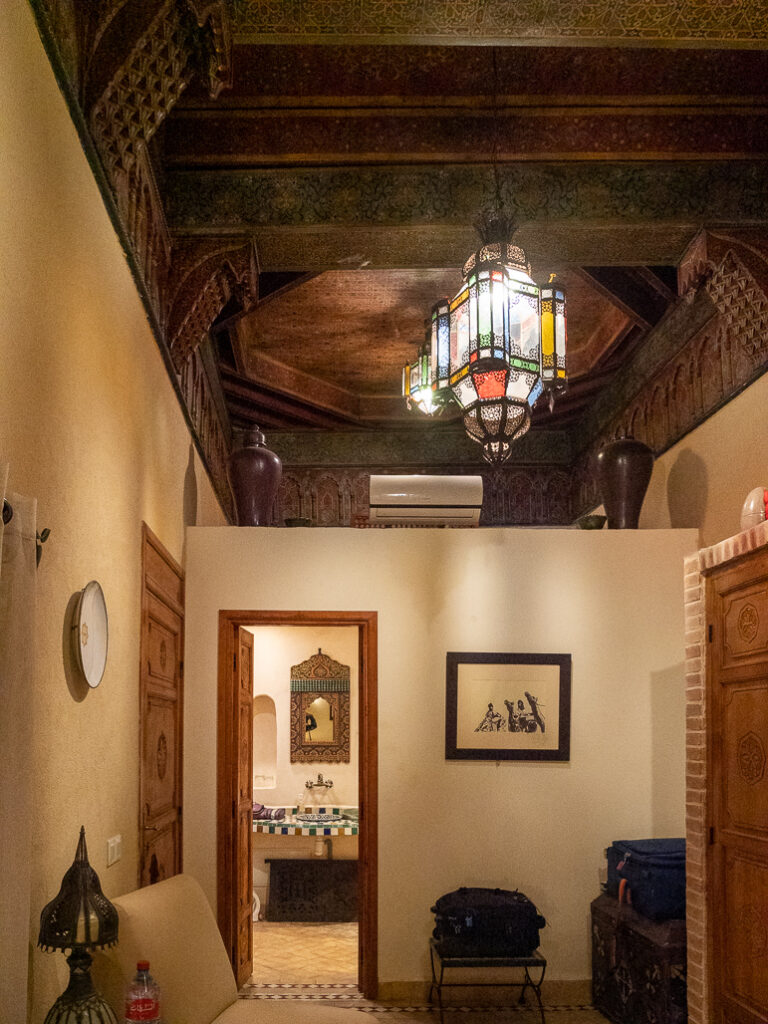 This designed space was in the courtyard of one of the hotels.