The yurt is a nomadic dwelling seen in Central Asian countries including Kazakhstan and Kyrgyzstan. Nomadic families and groups of people travel, often by horse, herding their animals (sheep, goats, horses, cows) up into the mountains in the hot summer months where they set up their yurt camps. At the end of the season, they dismantle their yurts.
This is a typical yurt displayed in a "museum" setting.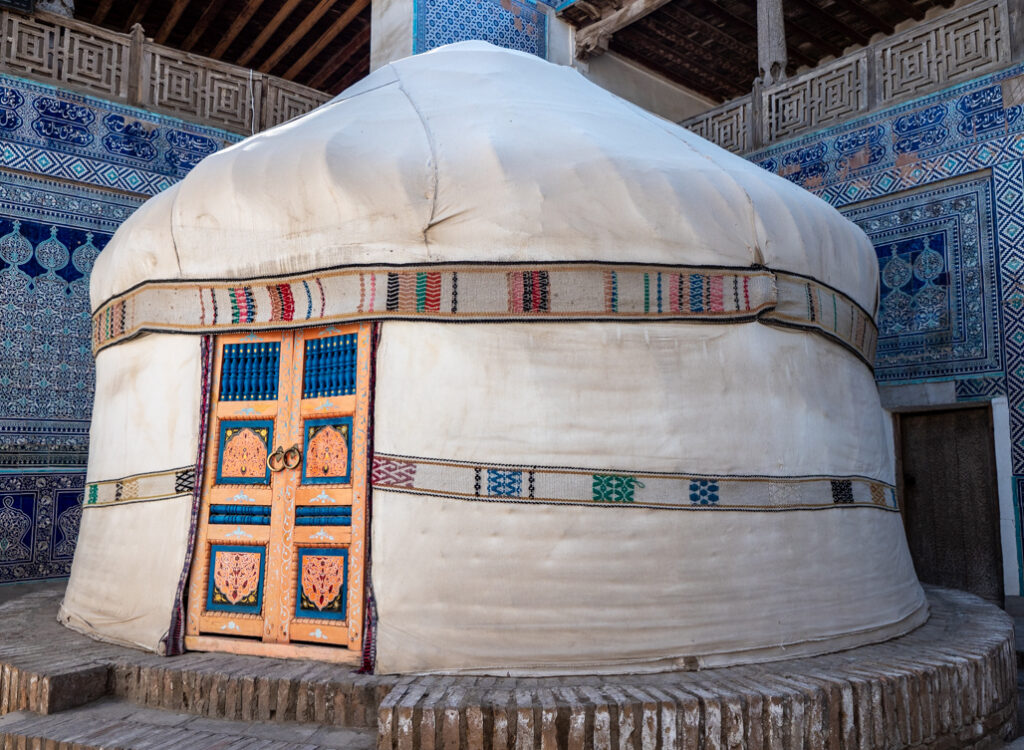 Yurts are often set up in tourist locations to demonstrate and display local traditional customs and dress.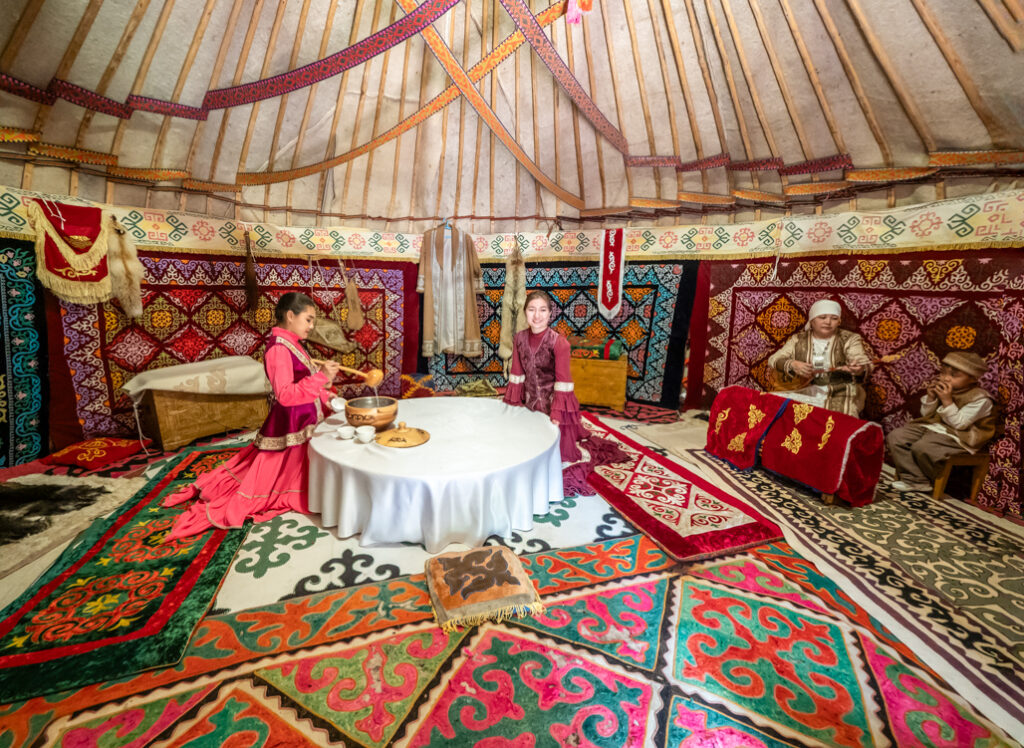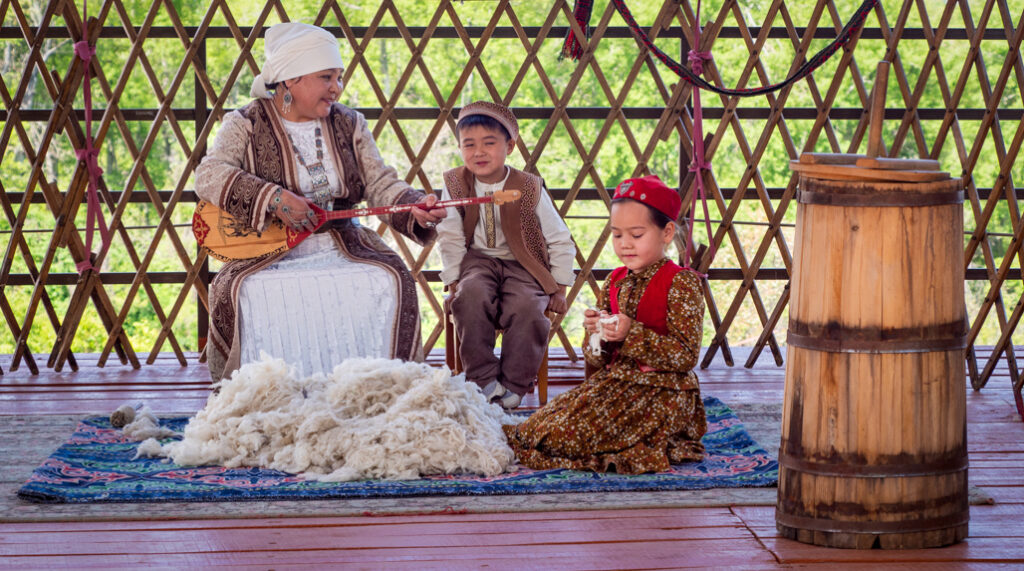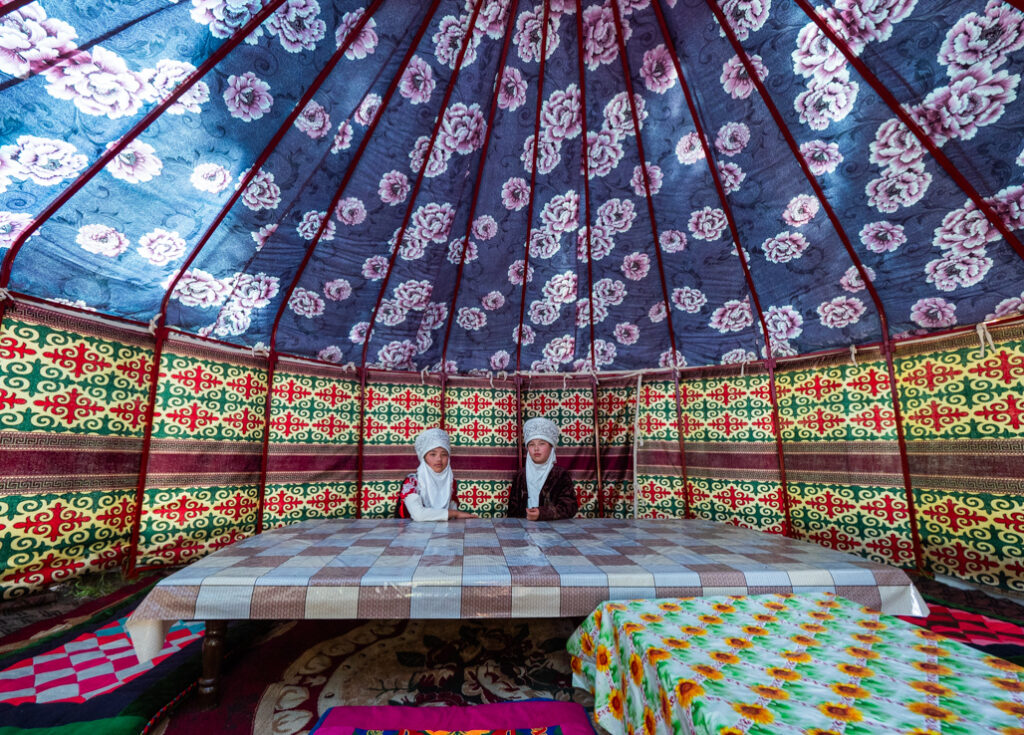 This family runs a guest house and was kind enough to demonstrate how a yurt is built. The red sticks are made of wood. They are numbered to their place among the others can be defined and kept track of because the yurt is constructed and deconstructed often.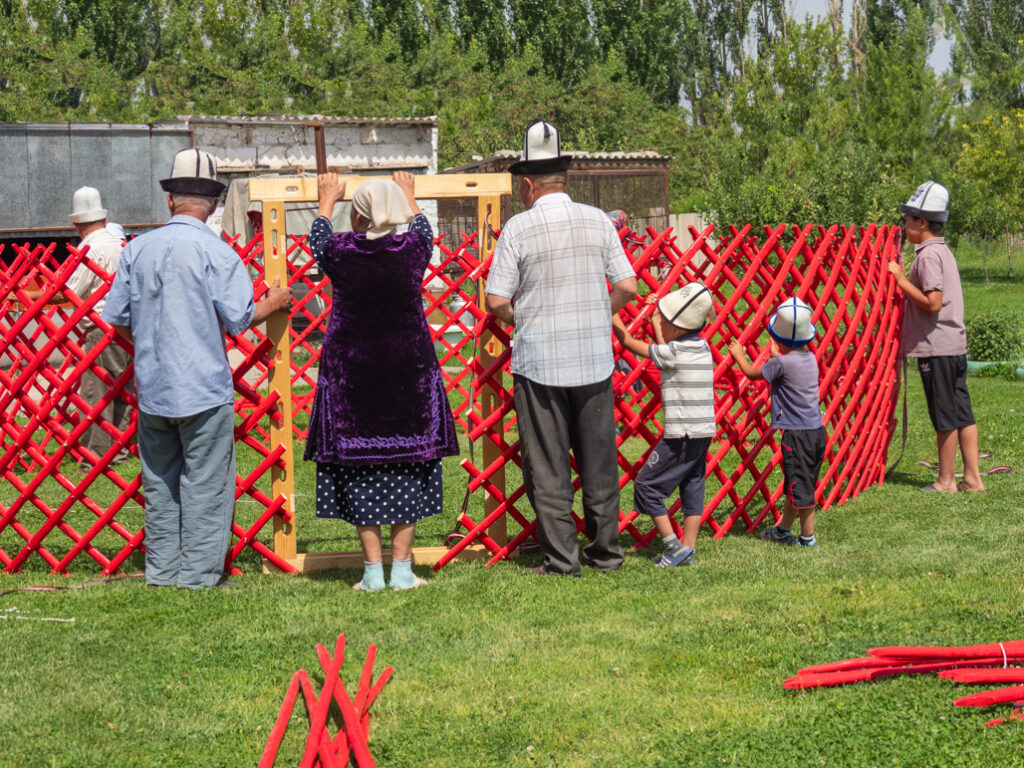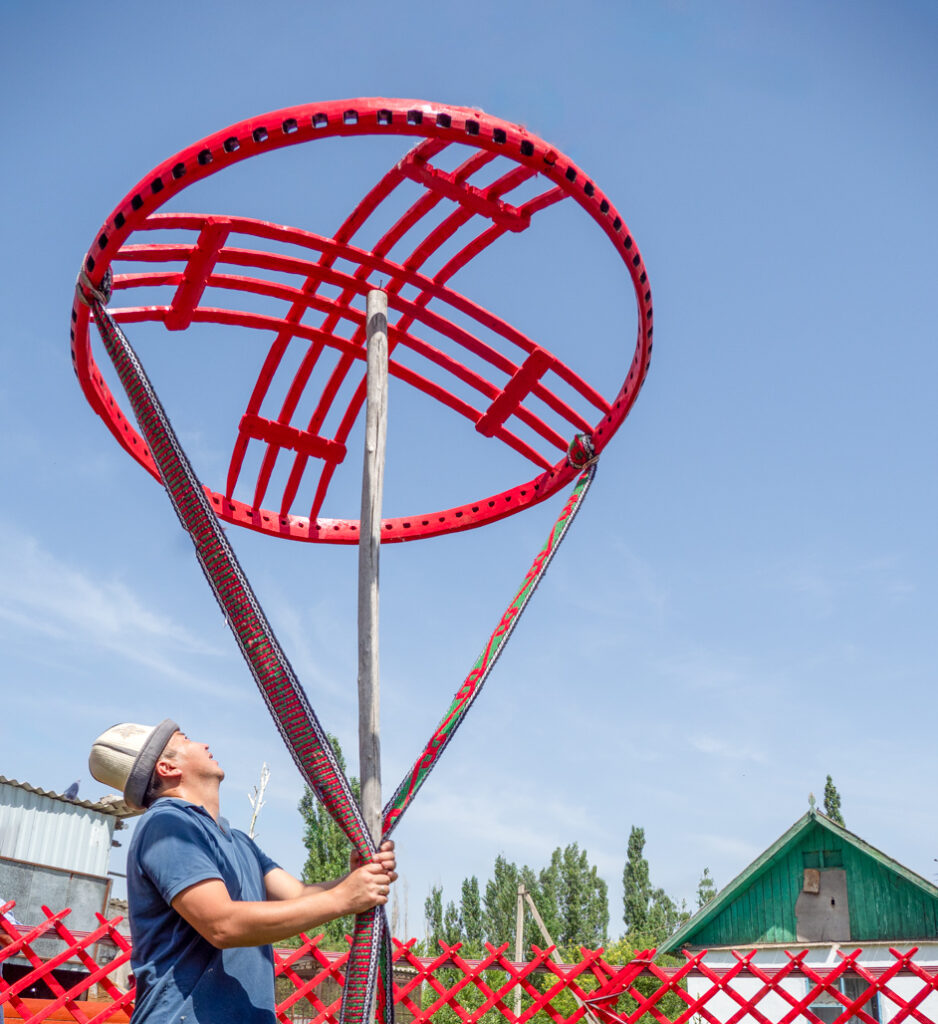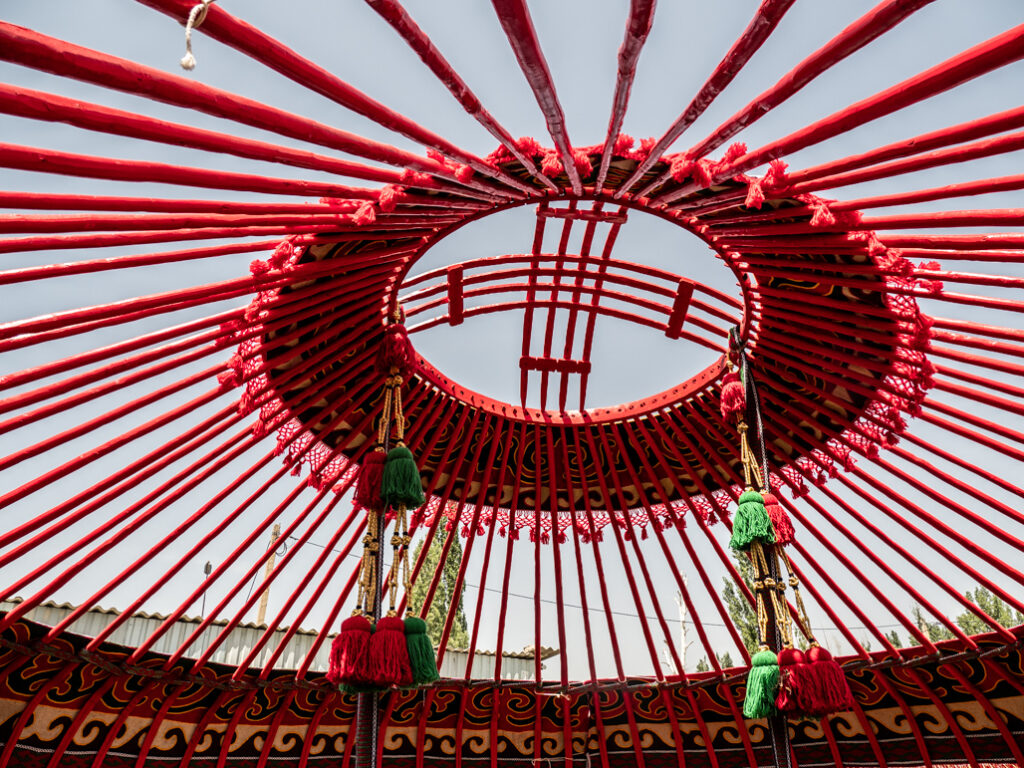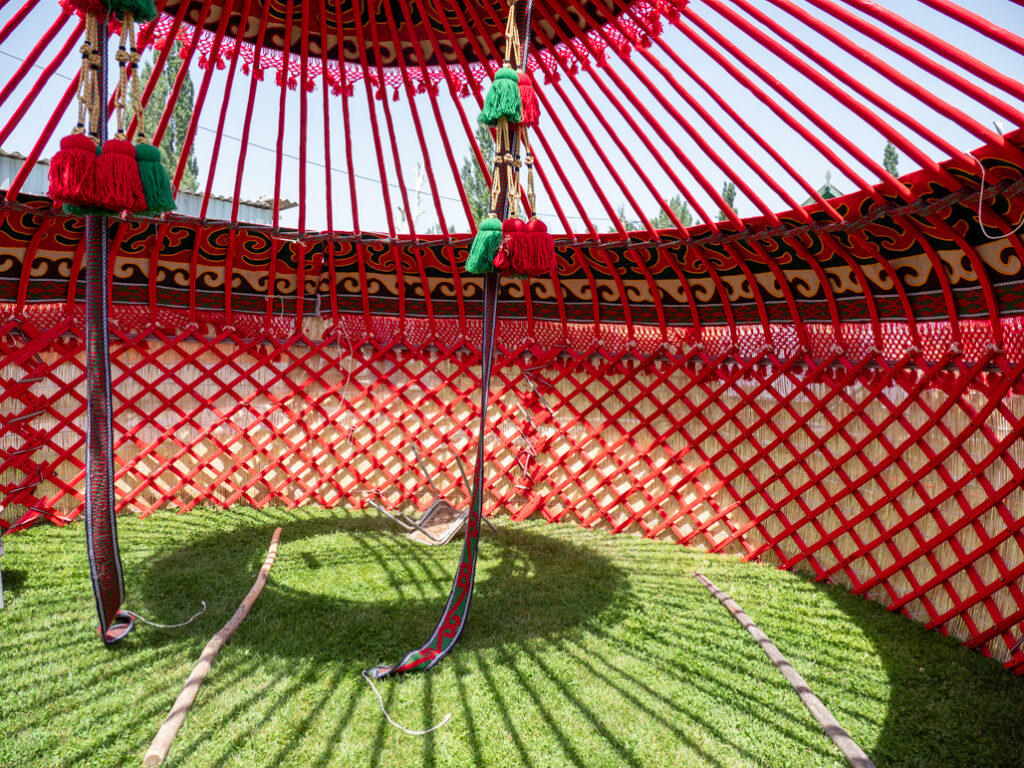 After the wooden structure is constructed, felt and animal skins are used to insulate, cover, and waterproof it. Then rugs, blankets, fabrics, and adornments are added. The very top can be open or covered and changed easily depending upon the weather.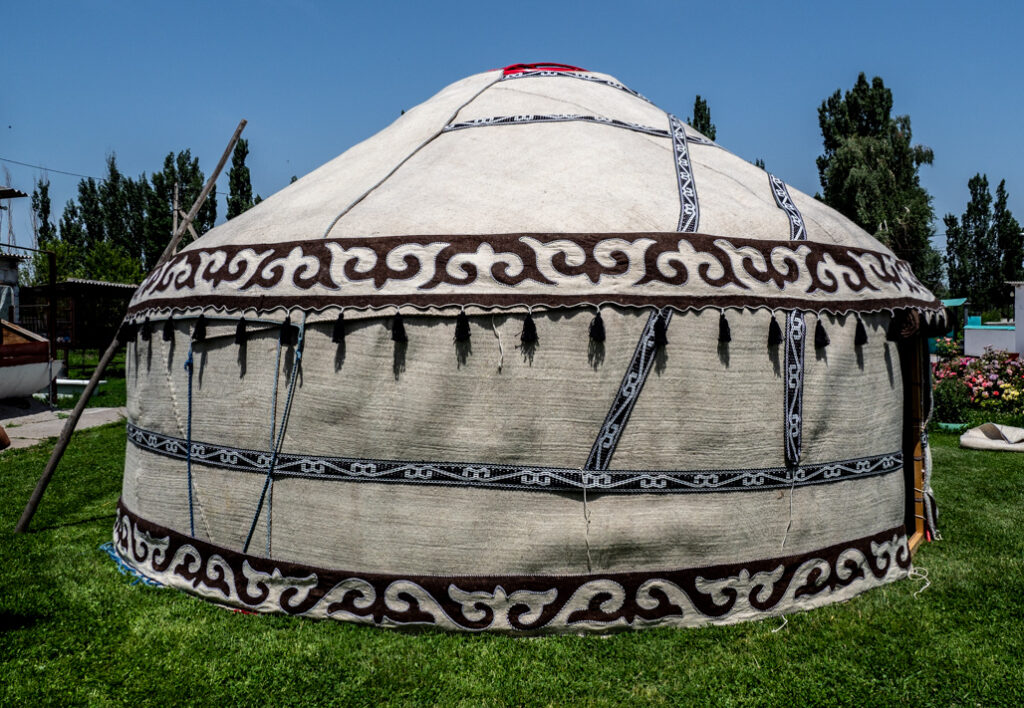 While driving through the countryside – on roads only fit for 4-wheel drive off road type vehicles – yurts like this dot the landscape.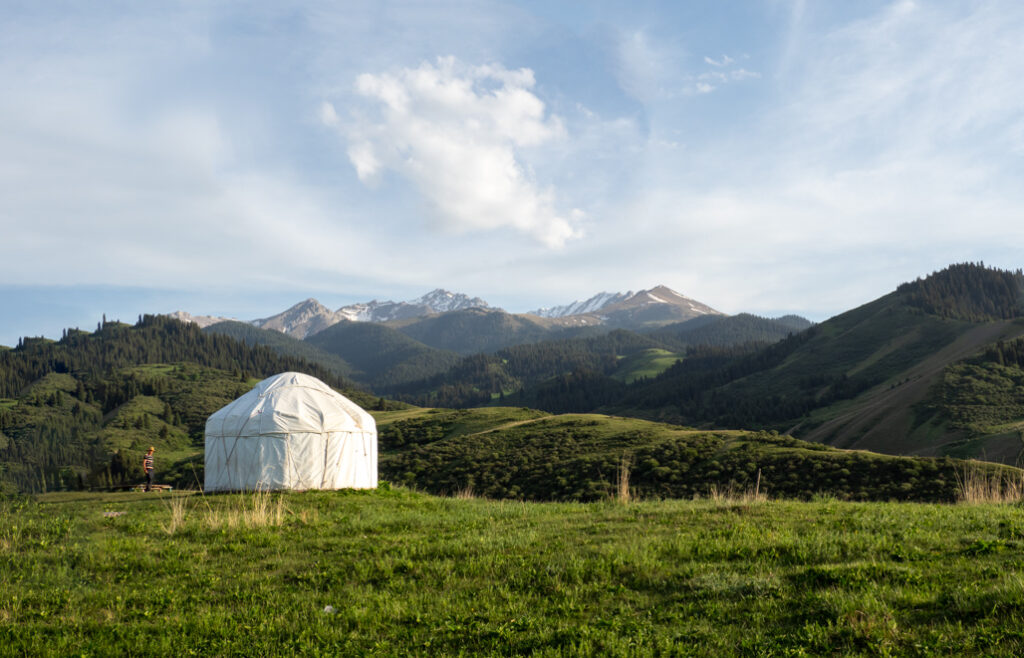 Travelers who are curious about the yurt experience have spawned a new industry. Yurt camps are being set up so that travelers can rent a yurt for a night or a couple of nights. These camps also offer meals. Below, this sign showed WiFi but there was no WiFi. It is a new yurt camp – just one year old – so it is more modern and comfortable with flush sit toilets and nice beds.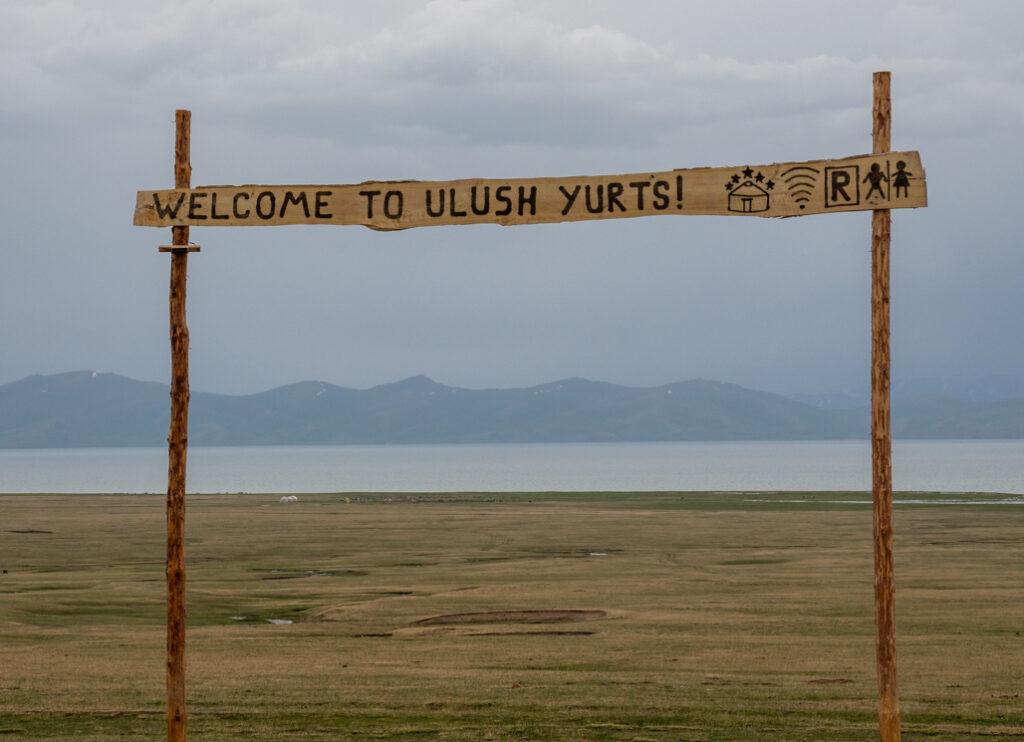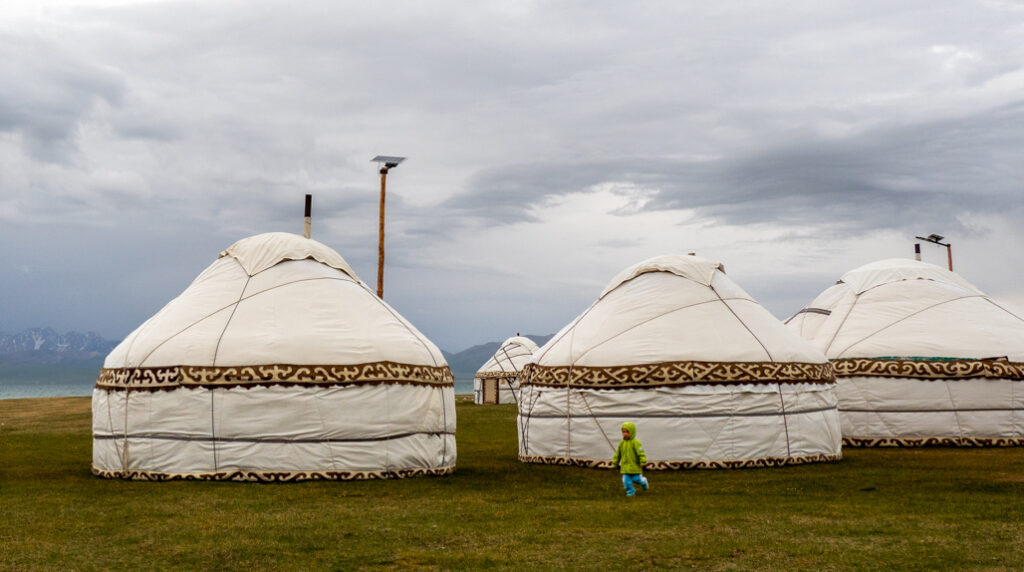 This was my yurt. A "fire man" built a fire in the heater in the evening. The yurt became unbearable hot and remained so for several hours but it cooled down by morning.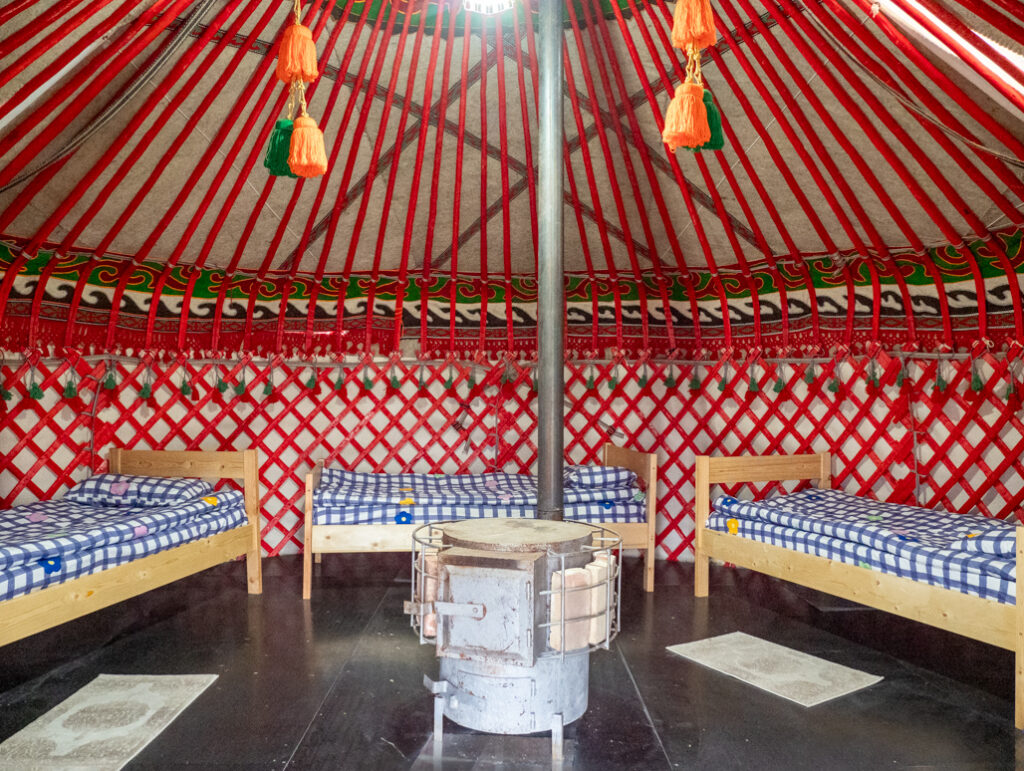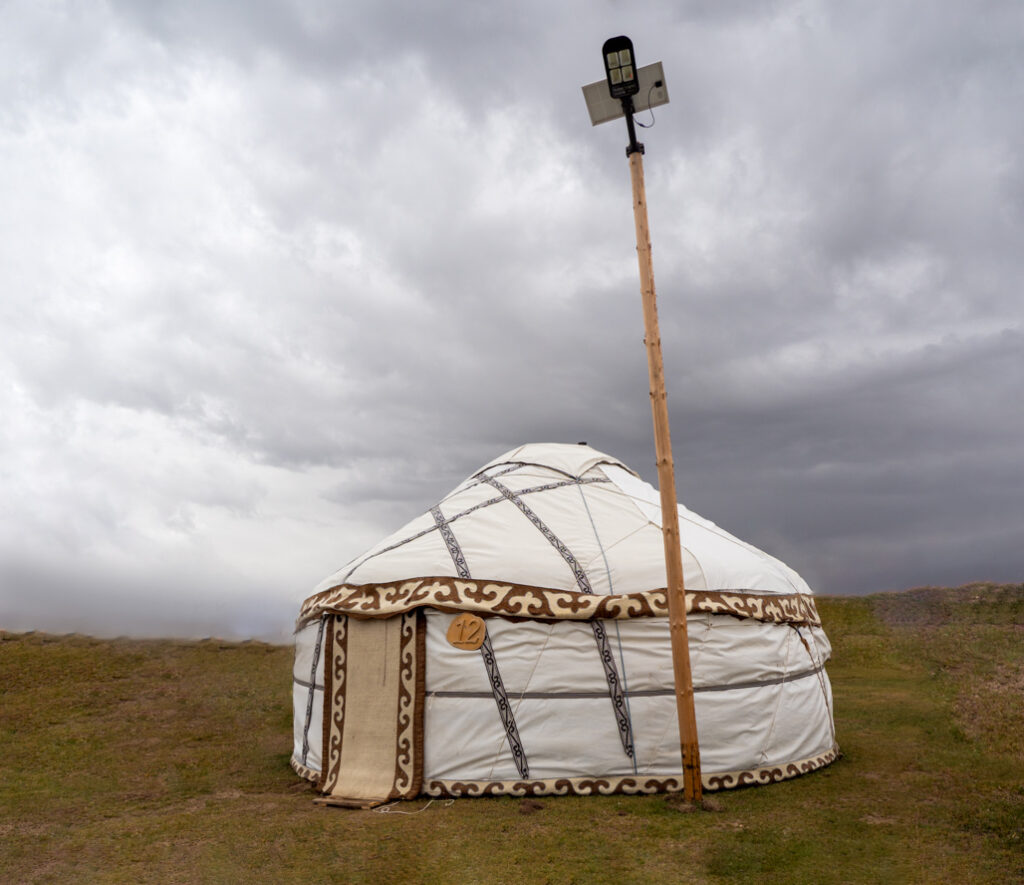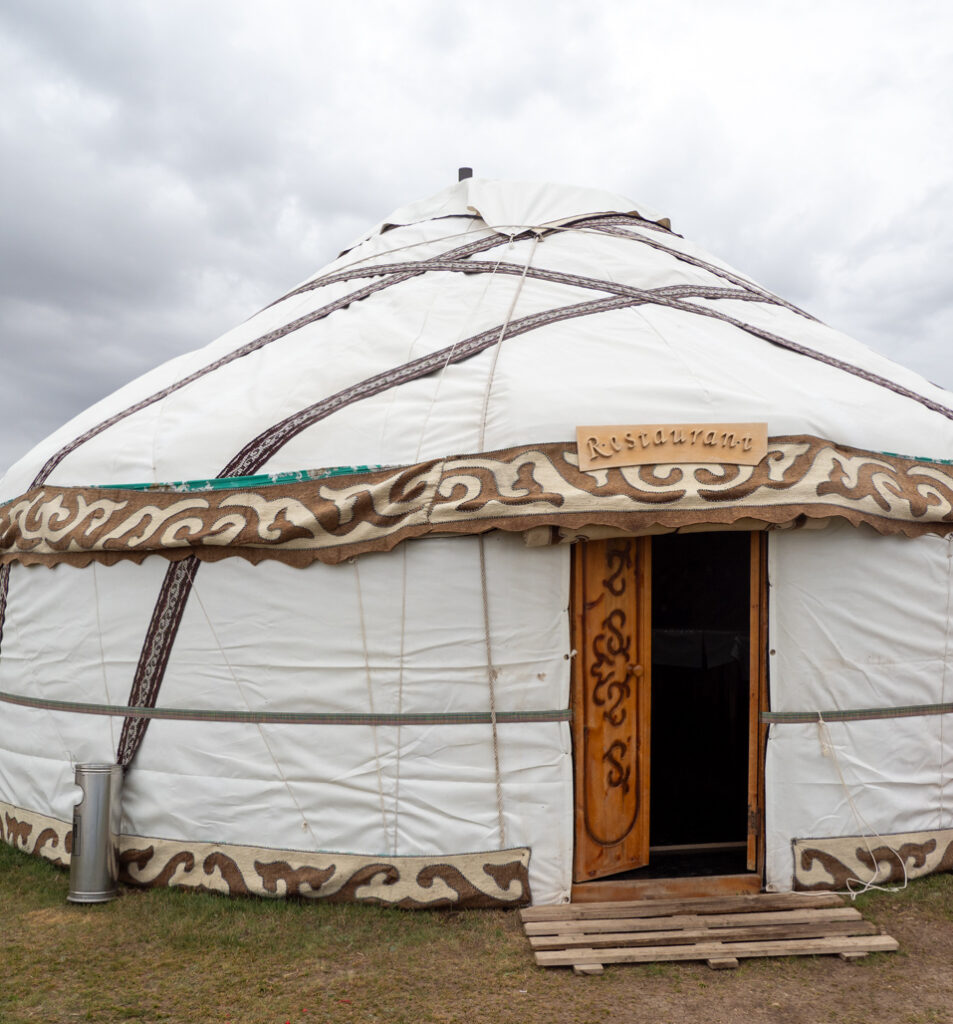 This Russian family was staying in the yurt camp for a couple of nights. The little girl was friendly and talkative. She seems to be learning English. Russians cannot (currently) travel to many countries but they can travel to Kyrgyzstan – the location of this camp.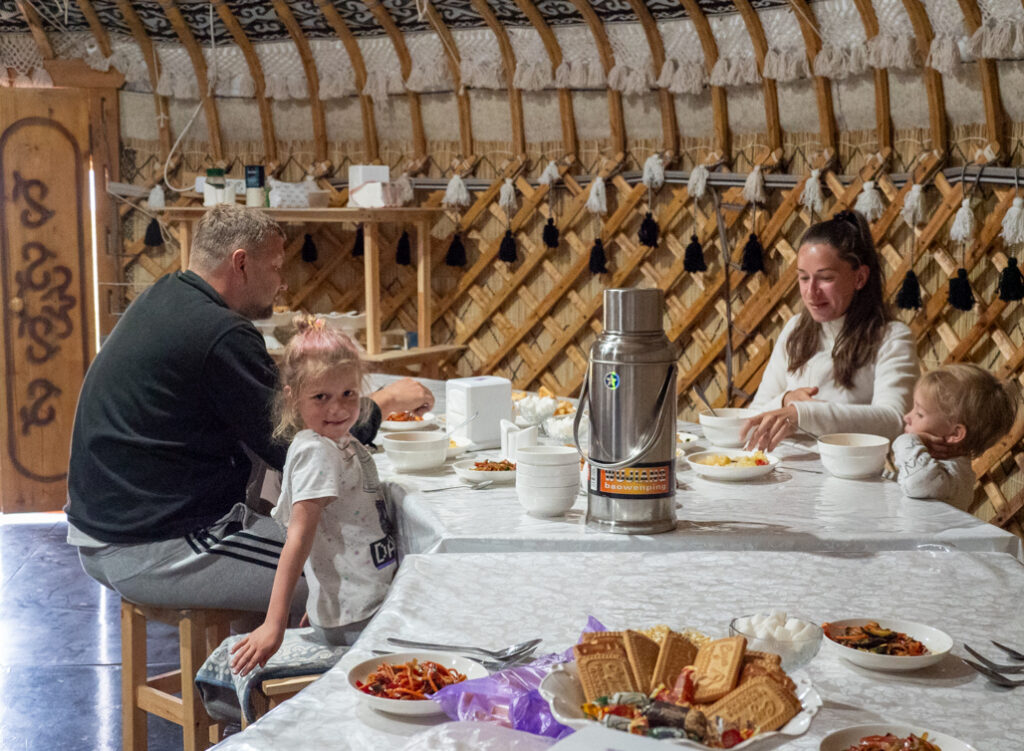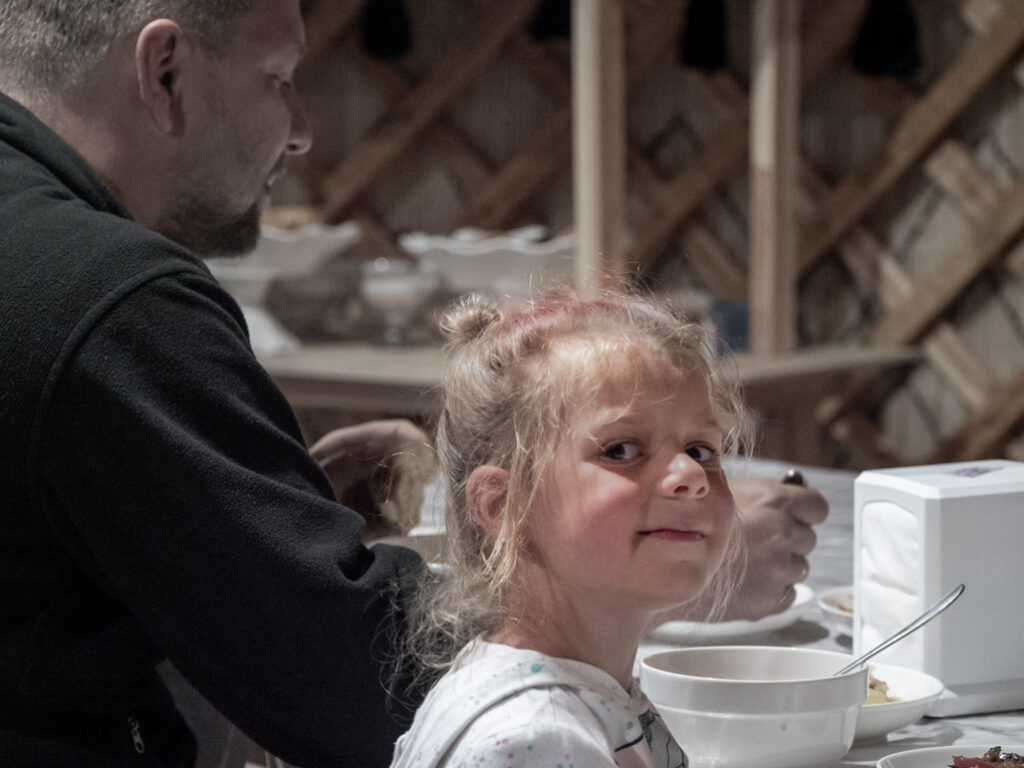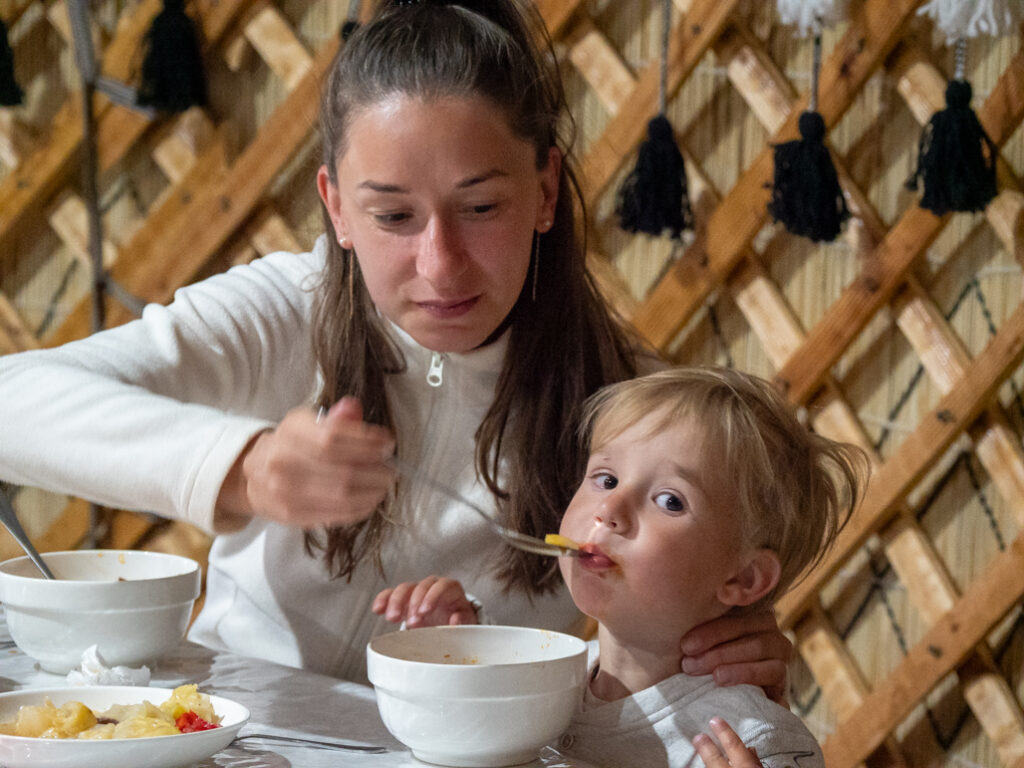 Taking a walk behind the yurt camp in the evening toward the lake, we spotted these horses running.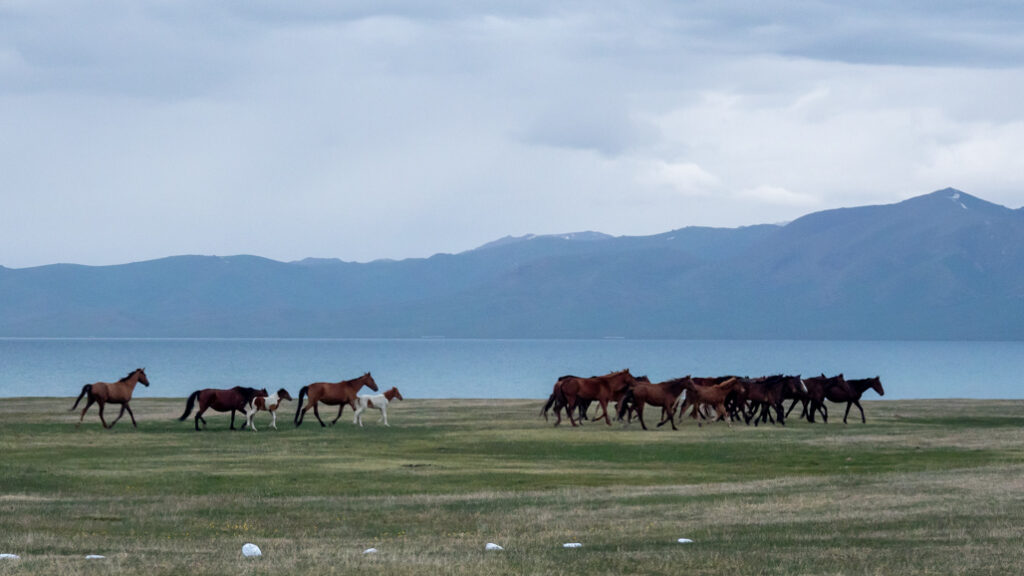 This is the view of our yurt camp from close to the lake.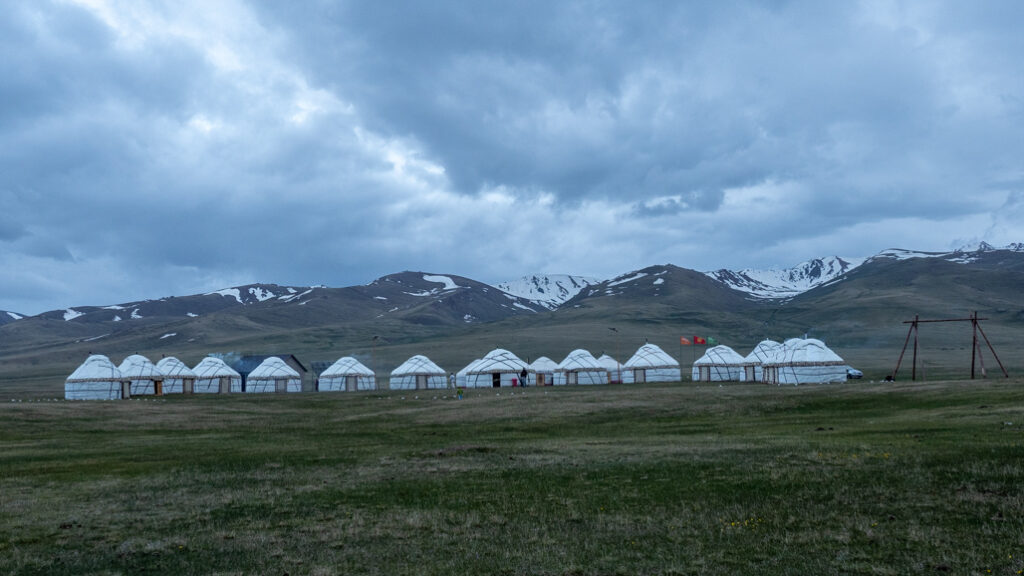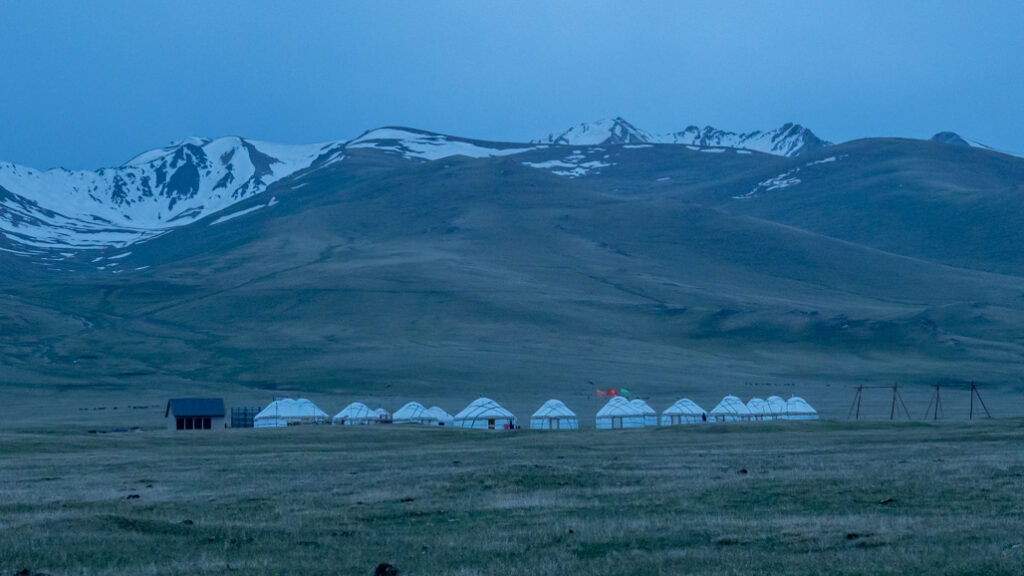 Just about the same view but in the morning.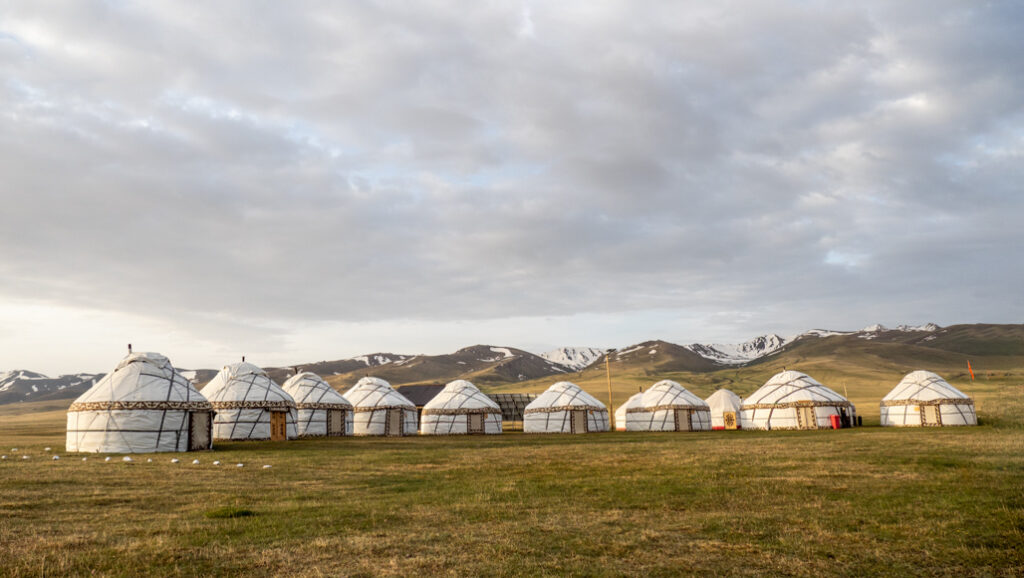 On our way back toward the city we stopped at this yurt camp to use the bathrooms – not anything like the bathrooms in the camp where we stayed. If you look closely you can see a washing machine hooked up to a generator where the owners wash the bedding.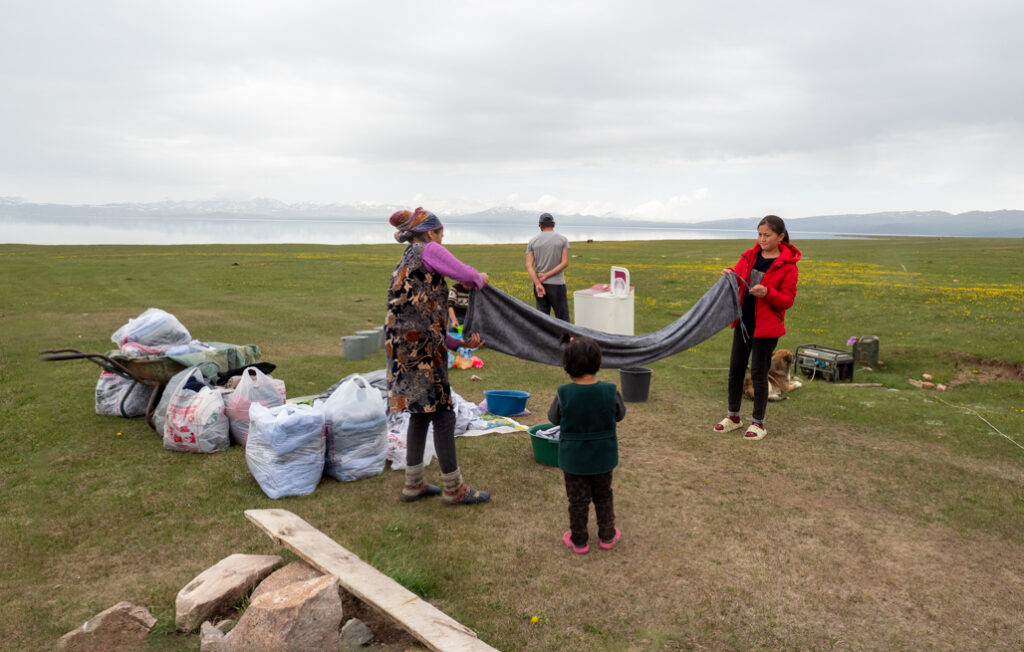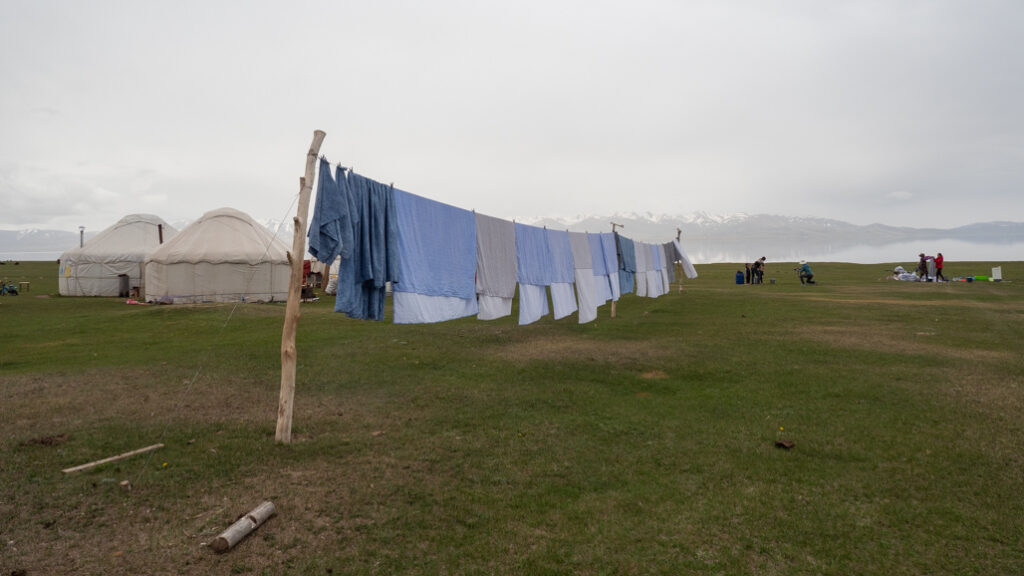 And there watching the laundry folding was this cute girl eating her apple.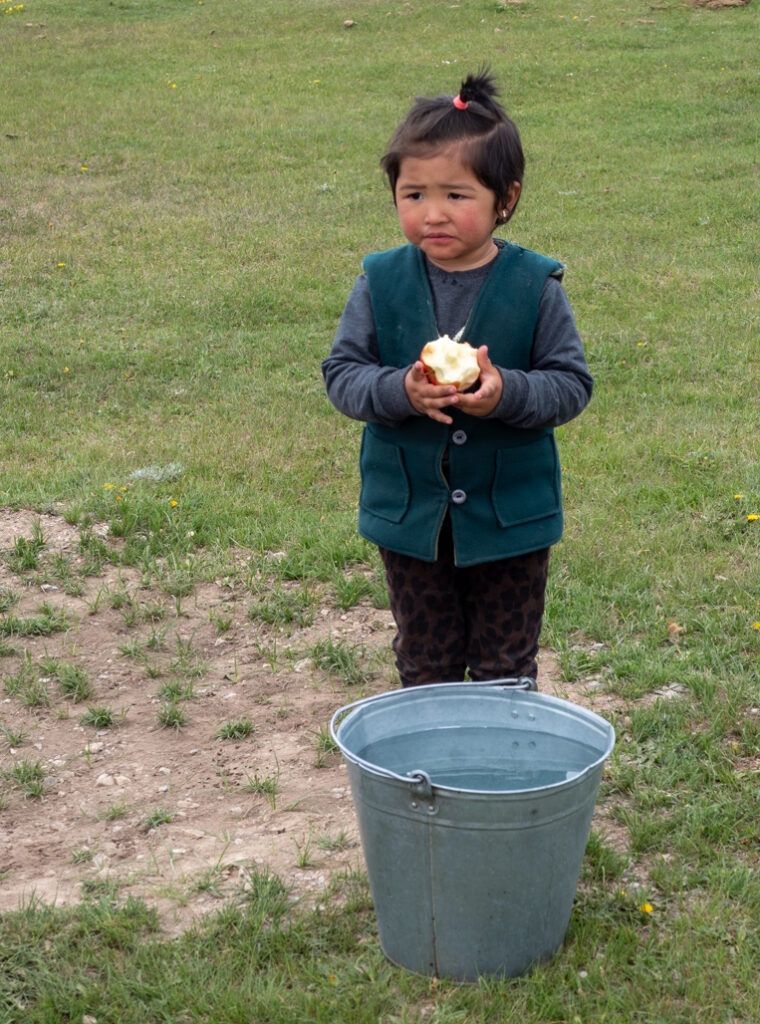 Along the road we saw this family setting up their summer home and yurts. You can see the children walking, climbing, and playing.