The architectural details in holy and historic places in Central Asia and colorful, intricate, and beautiful. Several images might seem to be repeats of the same subject but we were working on wide angle techniques and capturing these amazing places from different angles.
These first photos are of the lobby of a lovely hotel.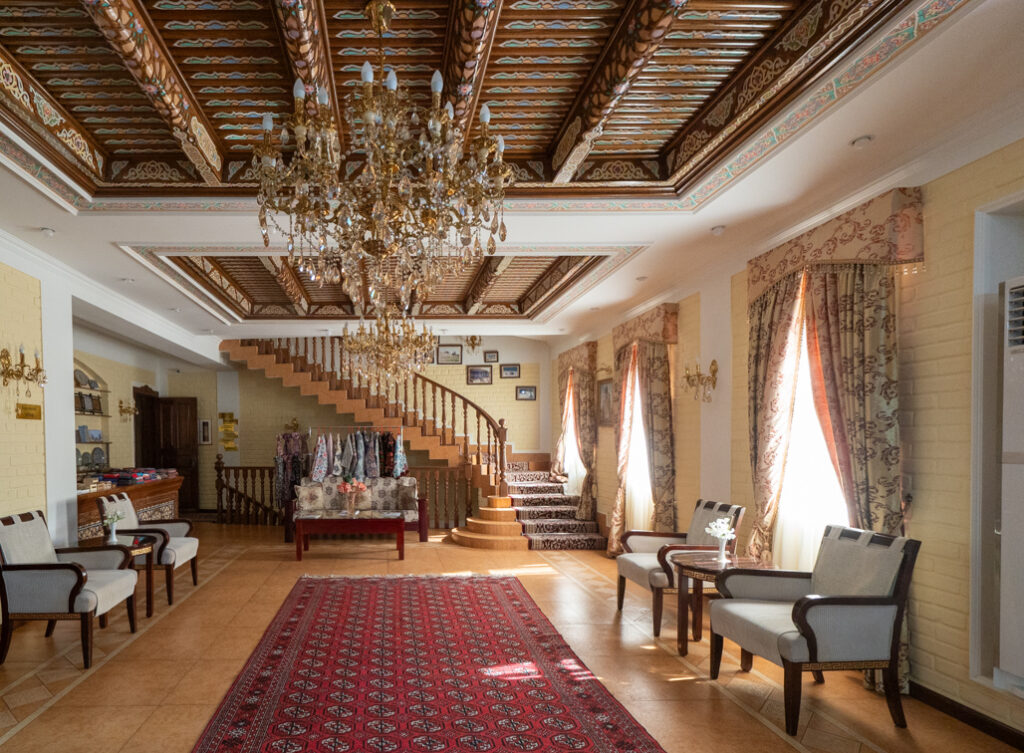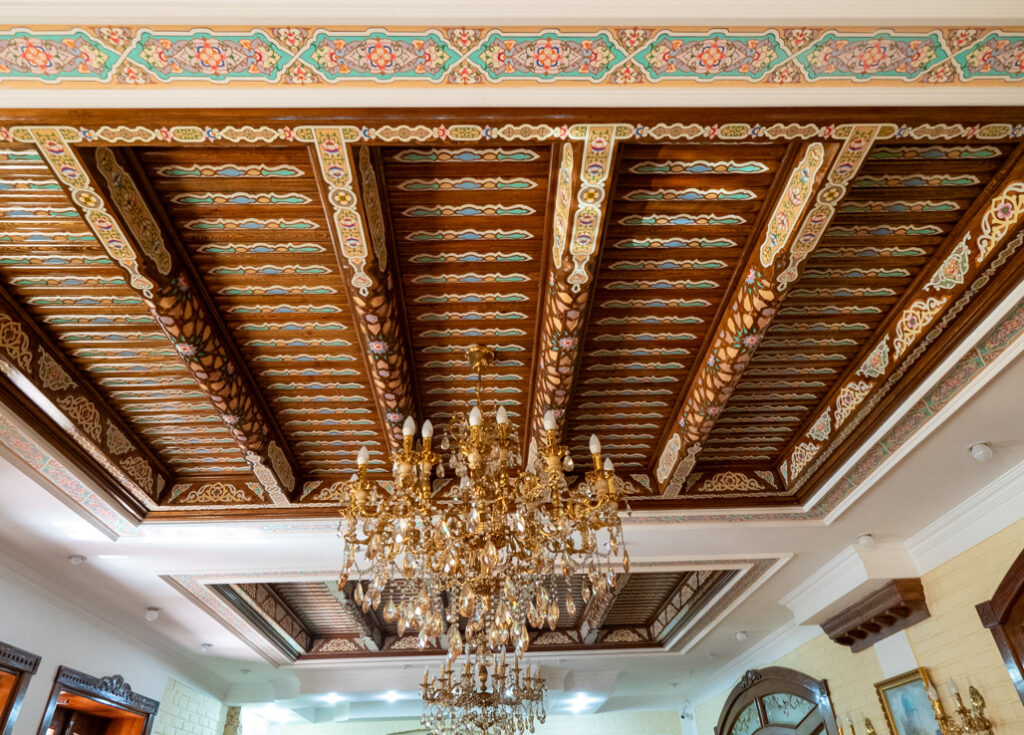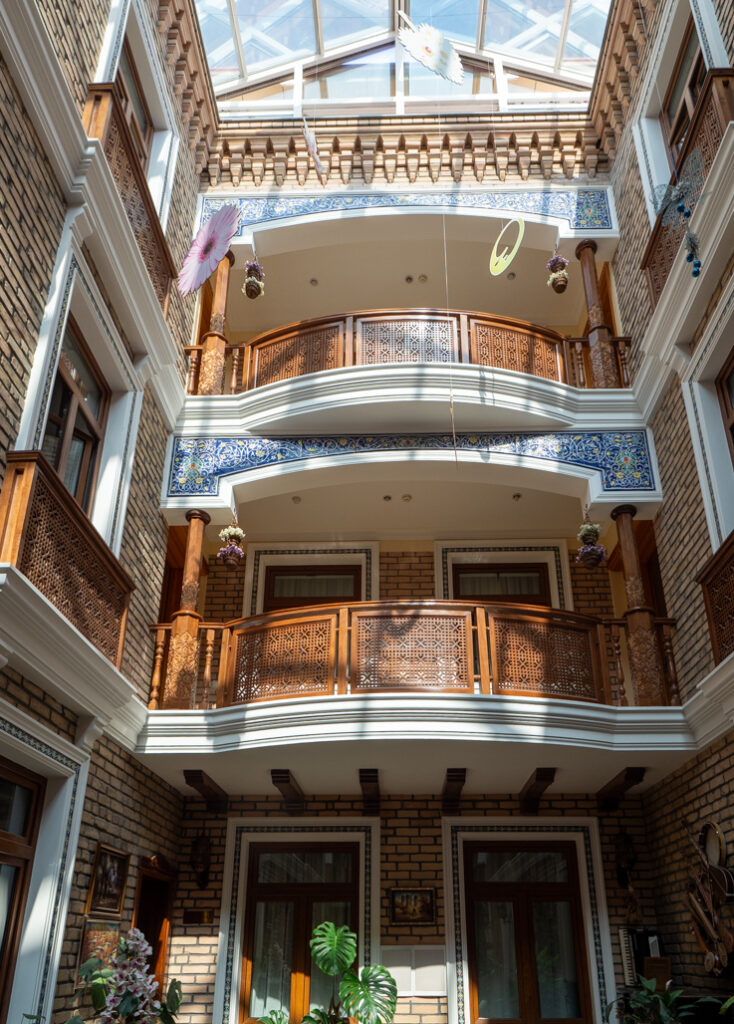 This image was taken from the second floor overlooking a large market in Uzbekistan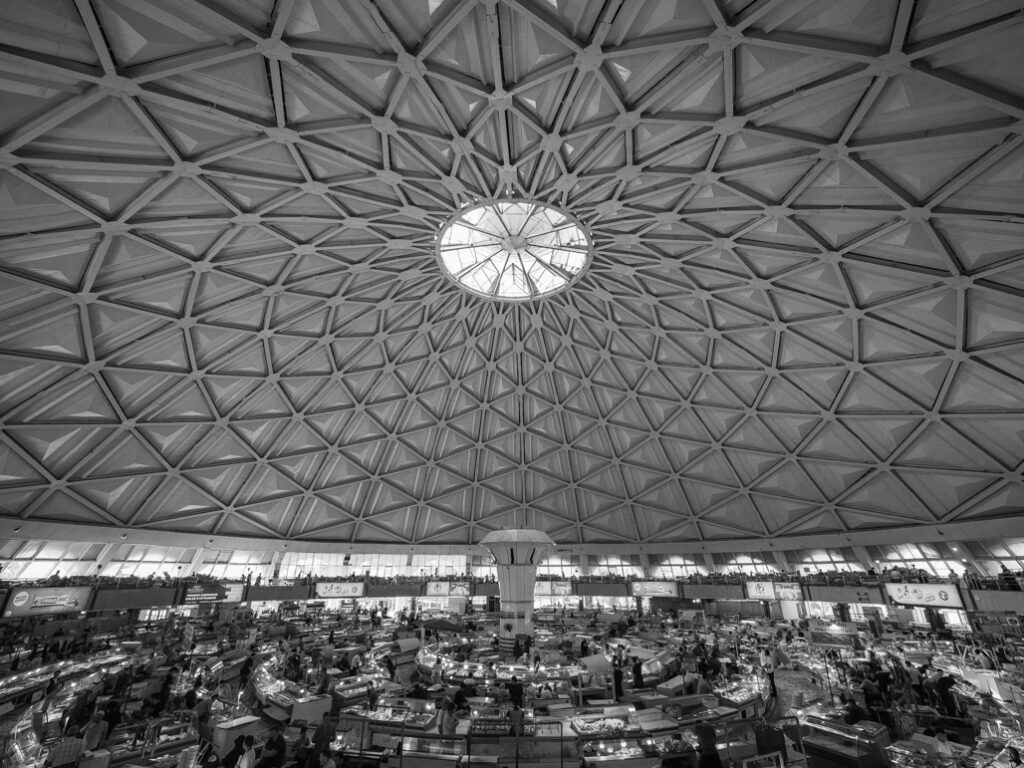 Here are images taken from inside mosques, cathedrals, and other holy sites.