We attended three actual performances on our Central Asian adventure. The first was a private dancing family presentation.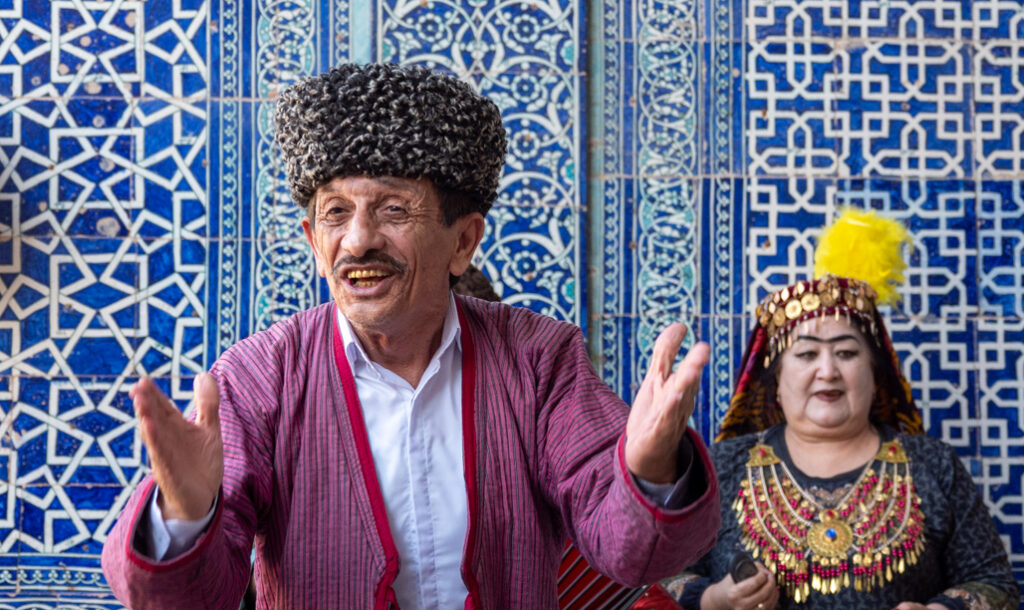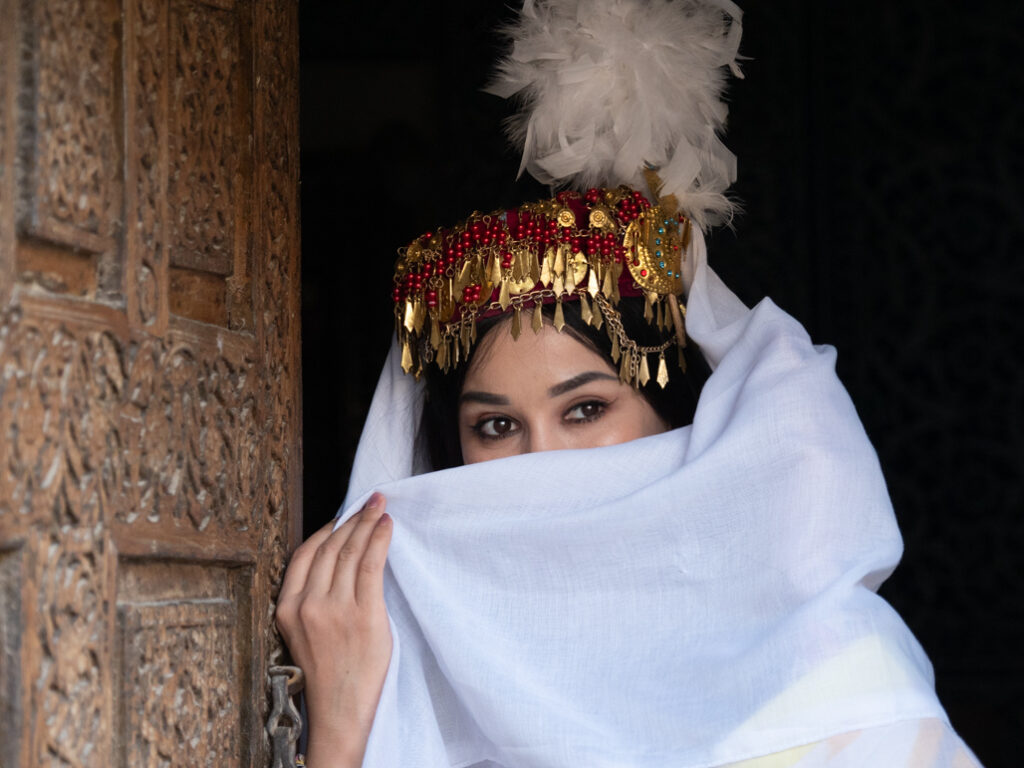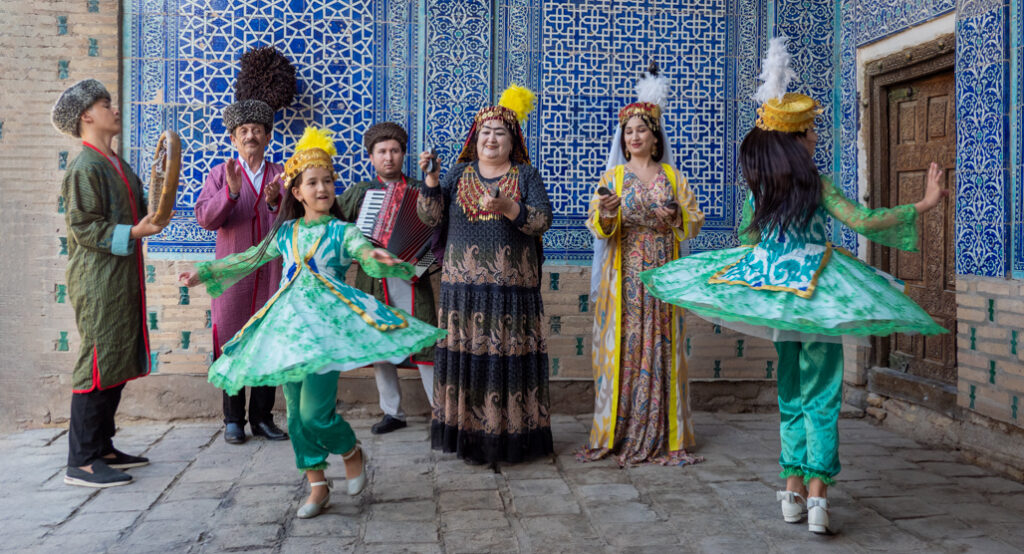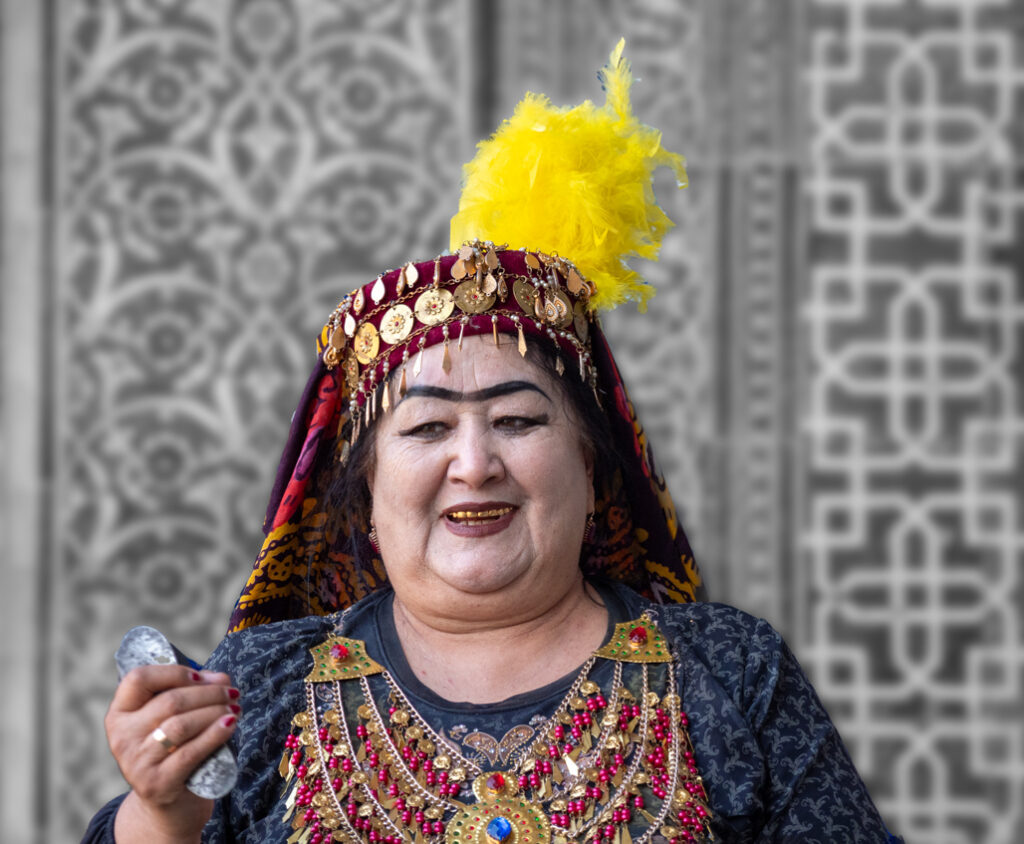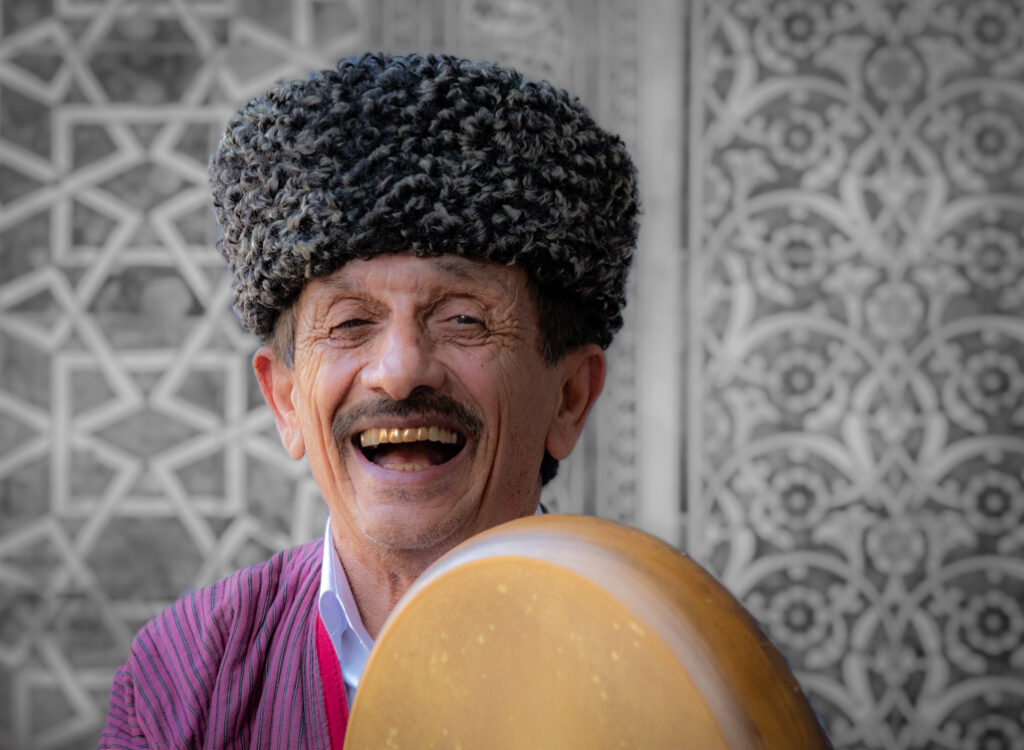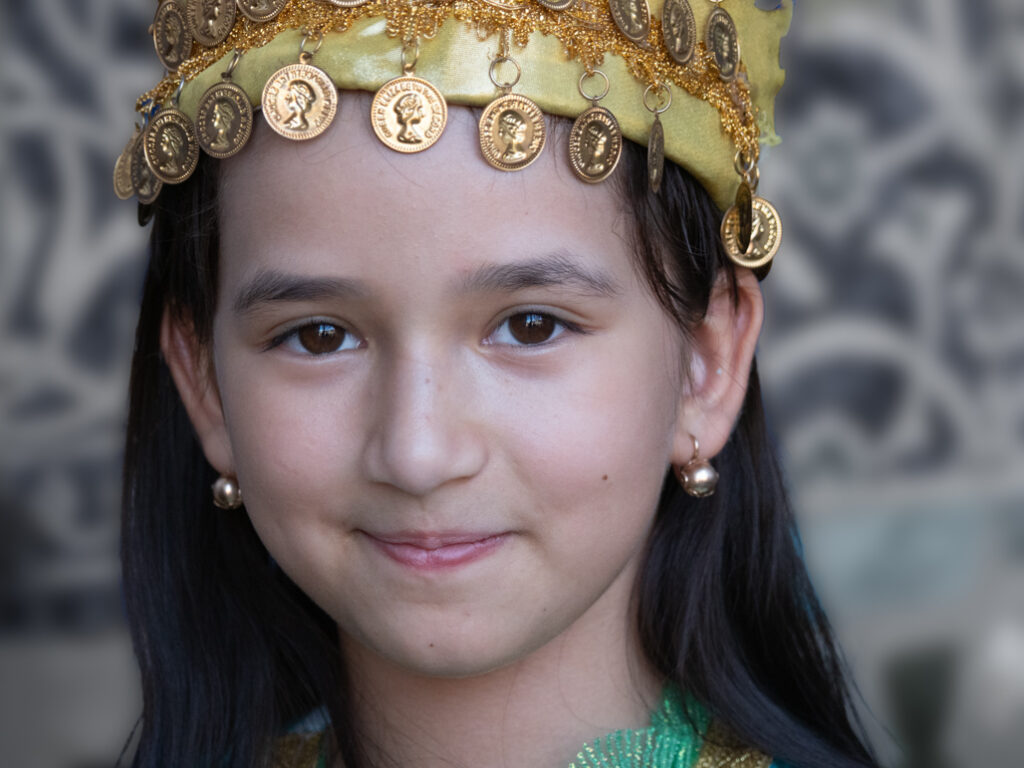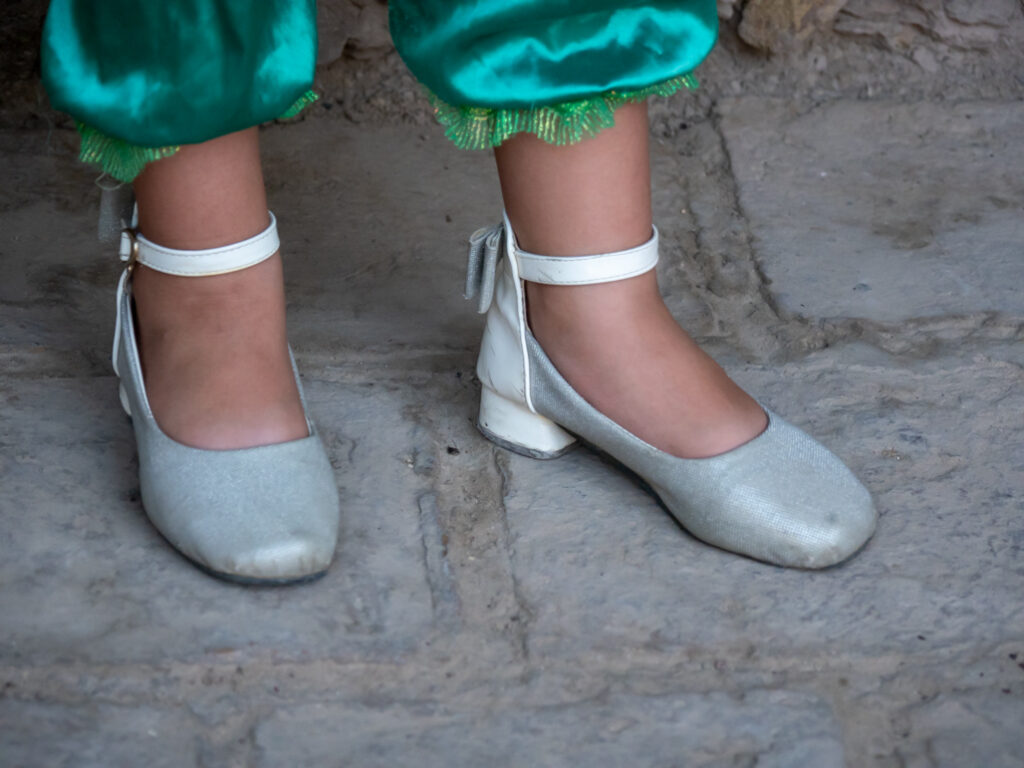 This horse show's participants dressed in traditional garb and performed some amazing stunts on horseback. Notice the authentic yurts in the background.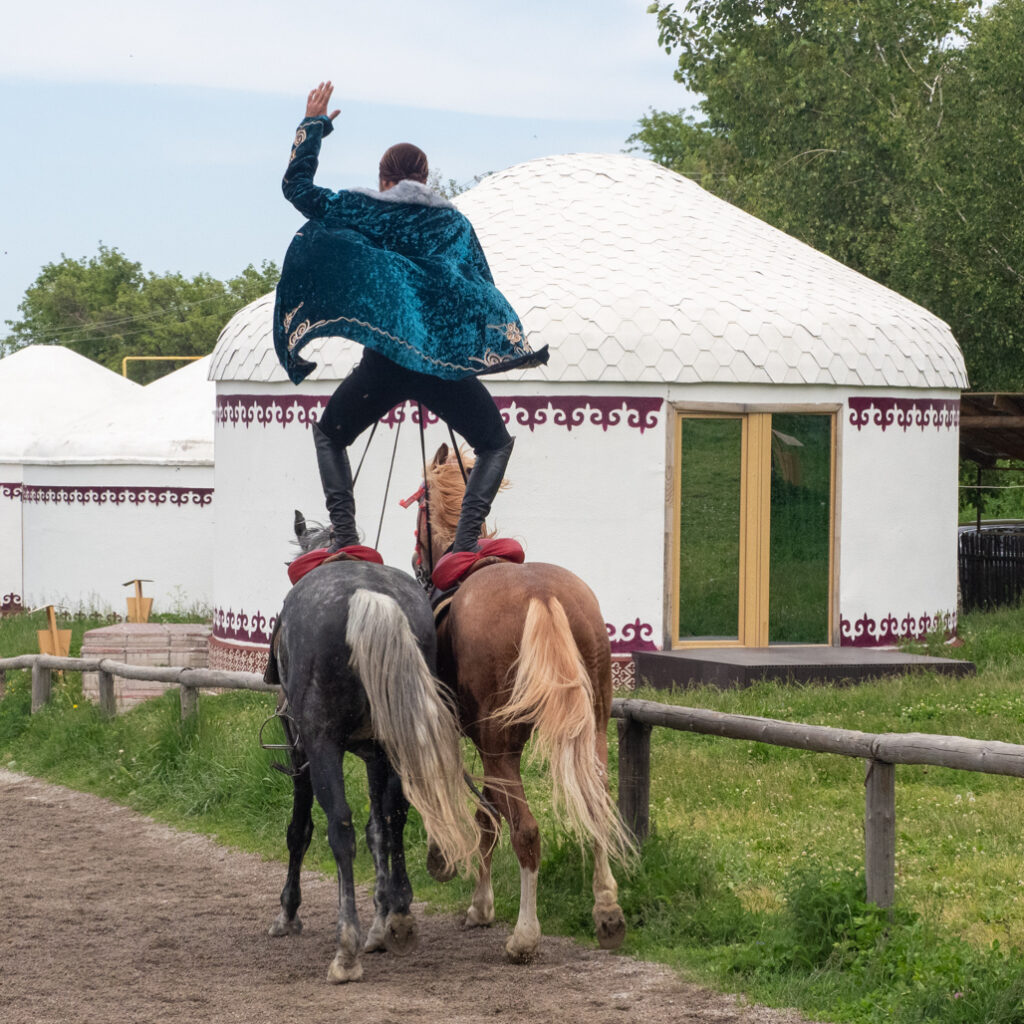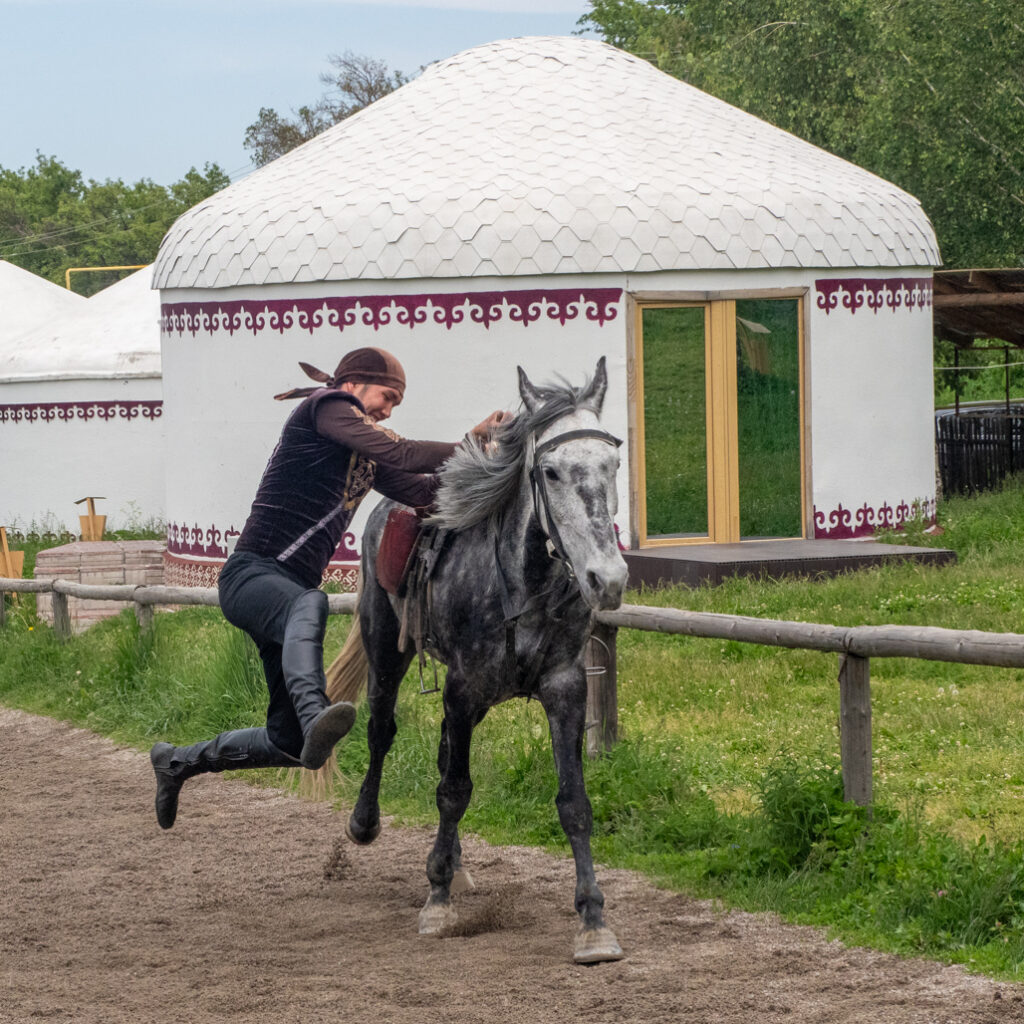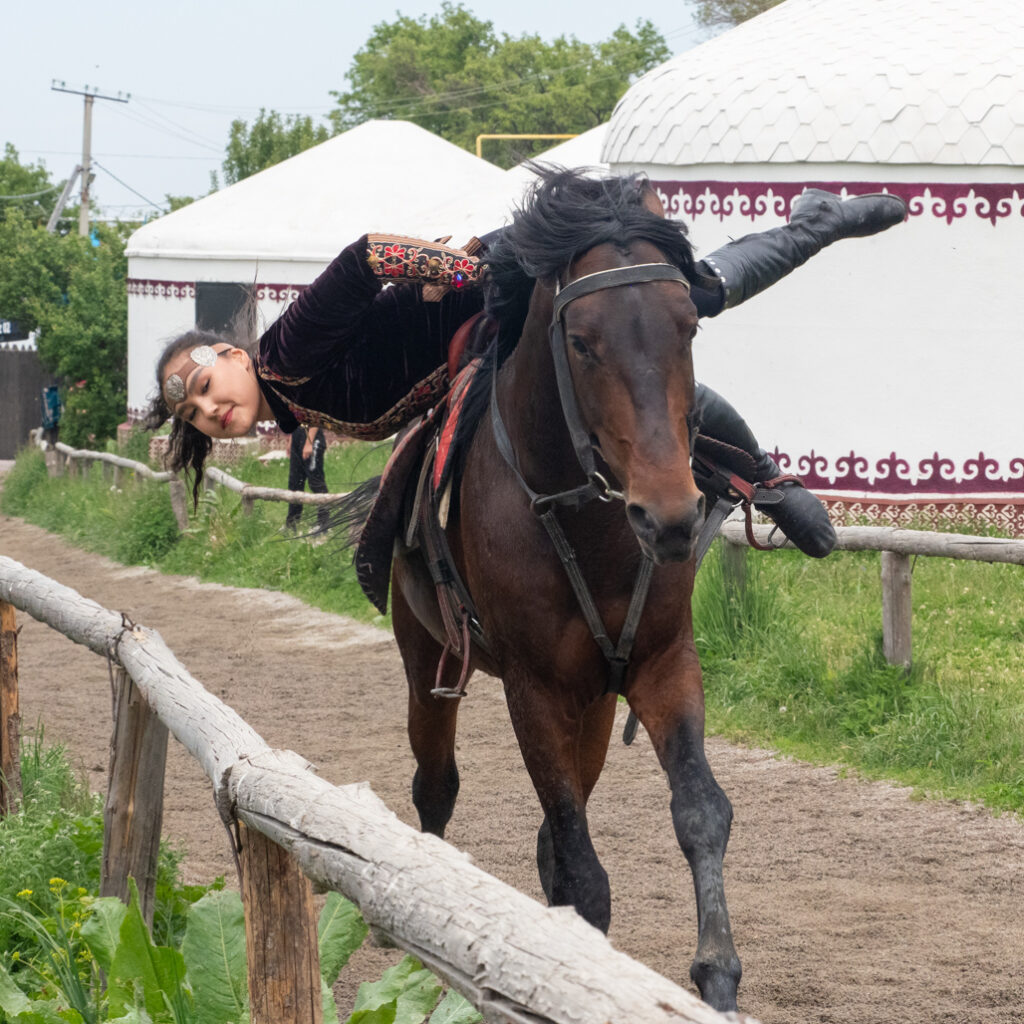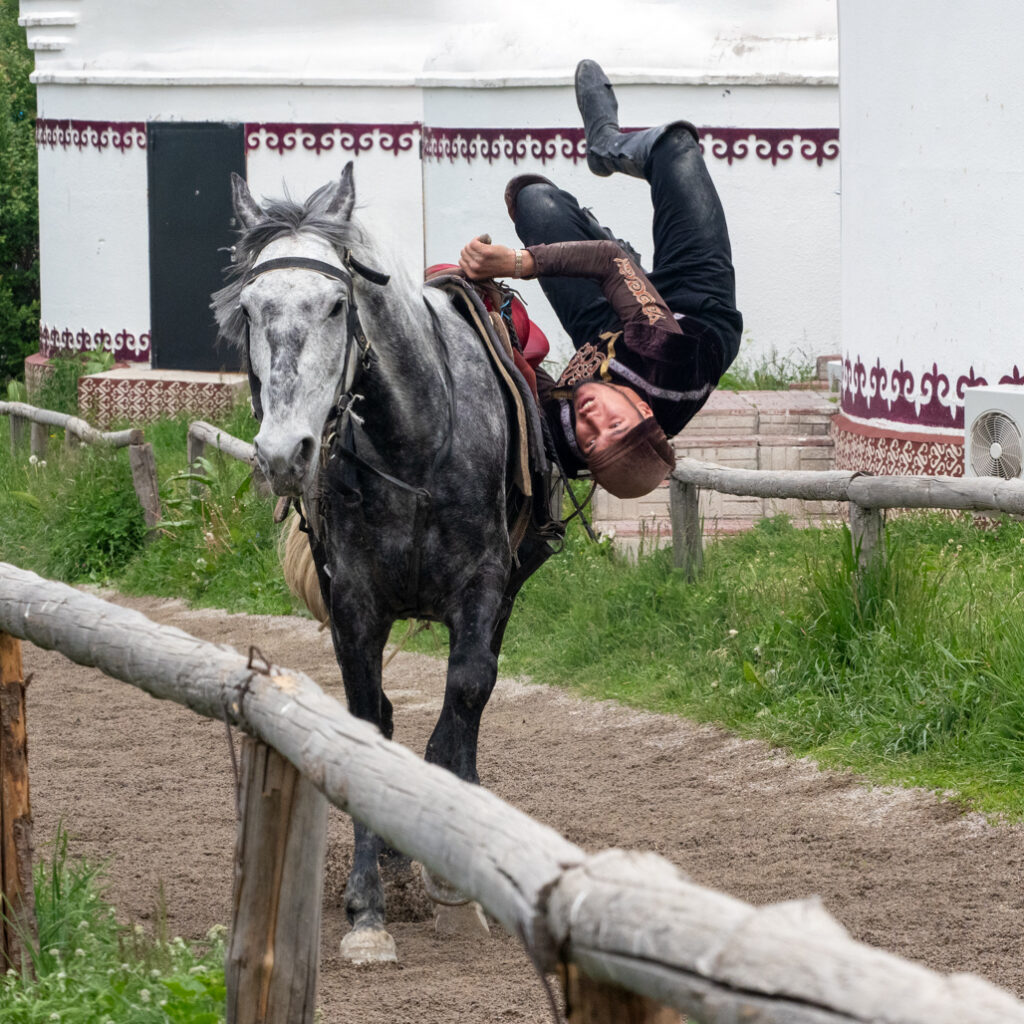 Finally this performance was actually a type of fashion show in a café type setting.