Sometimes just looking at part of something or someone results in interest and fascination. Here I focused on hands and feet and fancy adornments as well as parts of outfits and costumes.
The Balinese artisan made these "leg adornments" himself.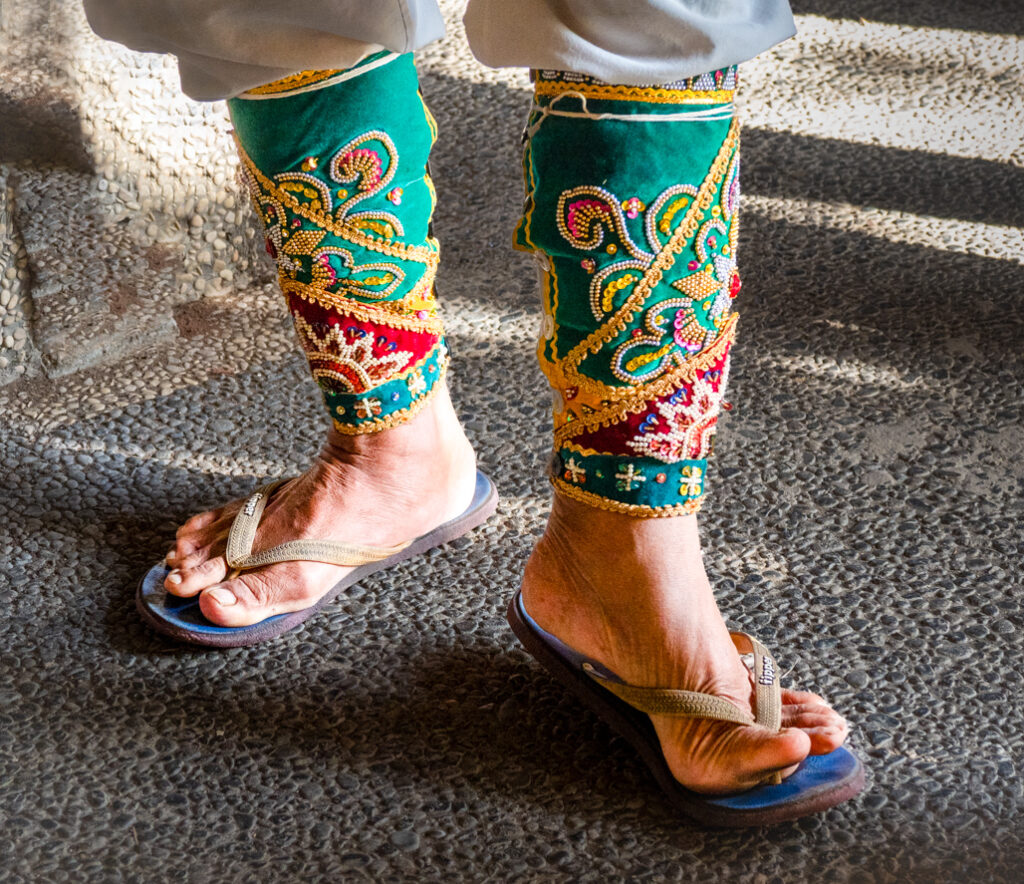 The hands and especially the nails drew my attention.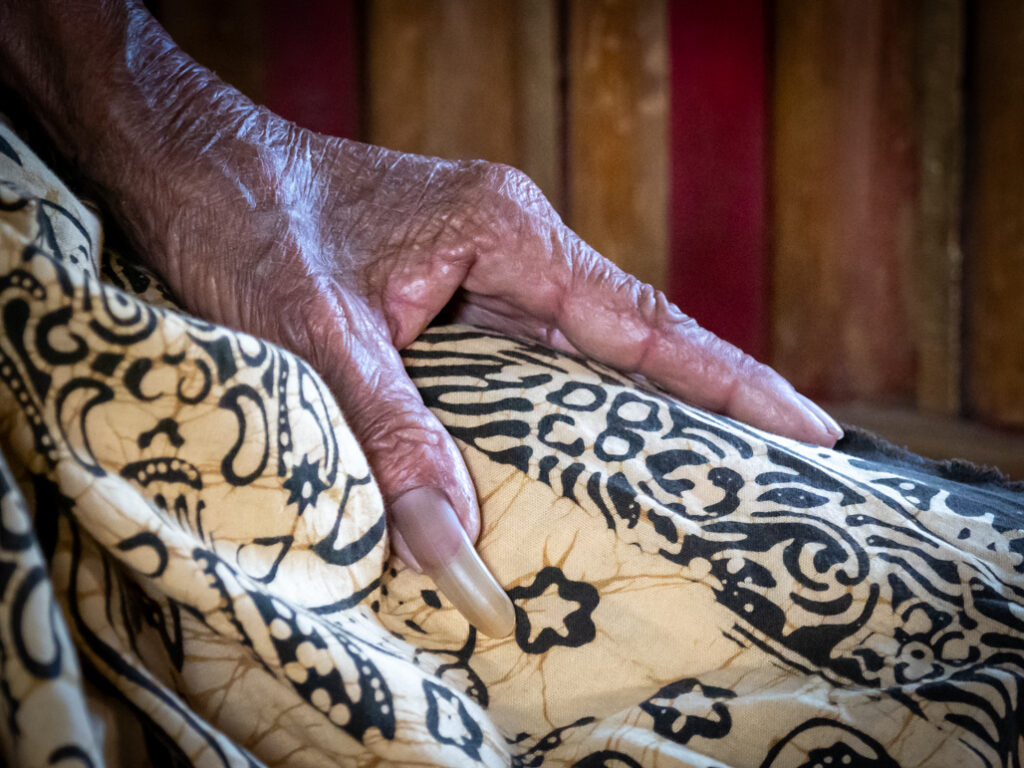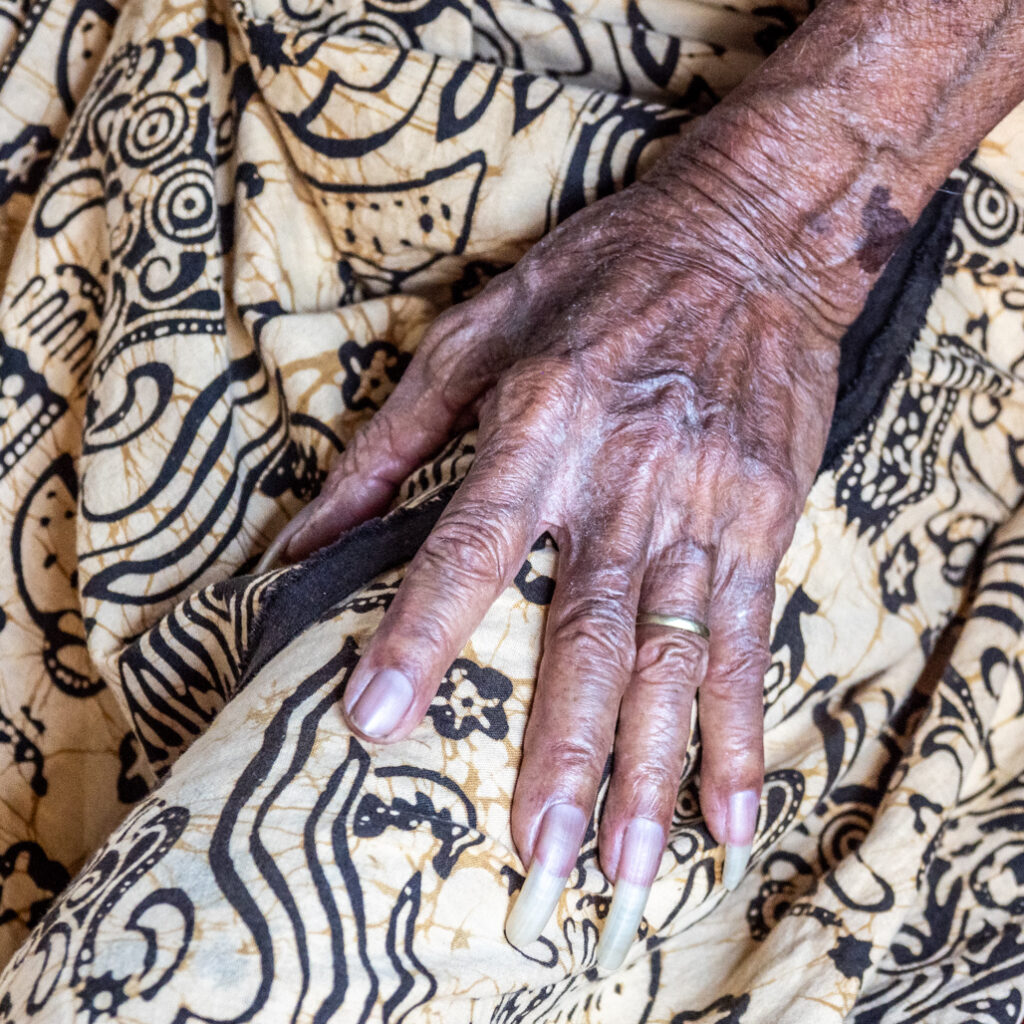 The young girls all had their nails done in elaborate ways for the holy festival.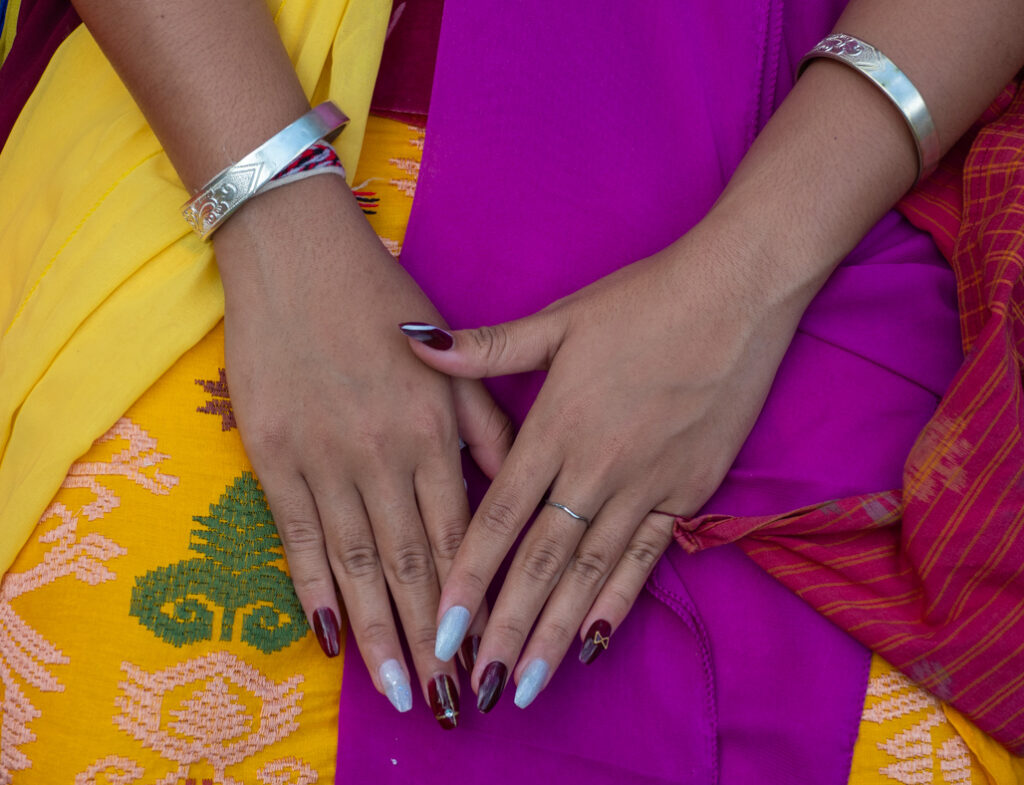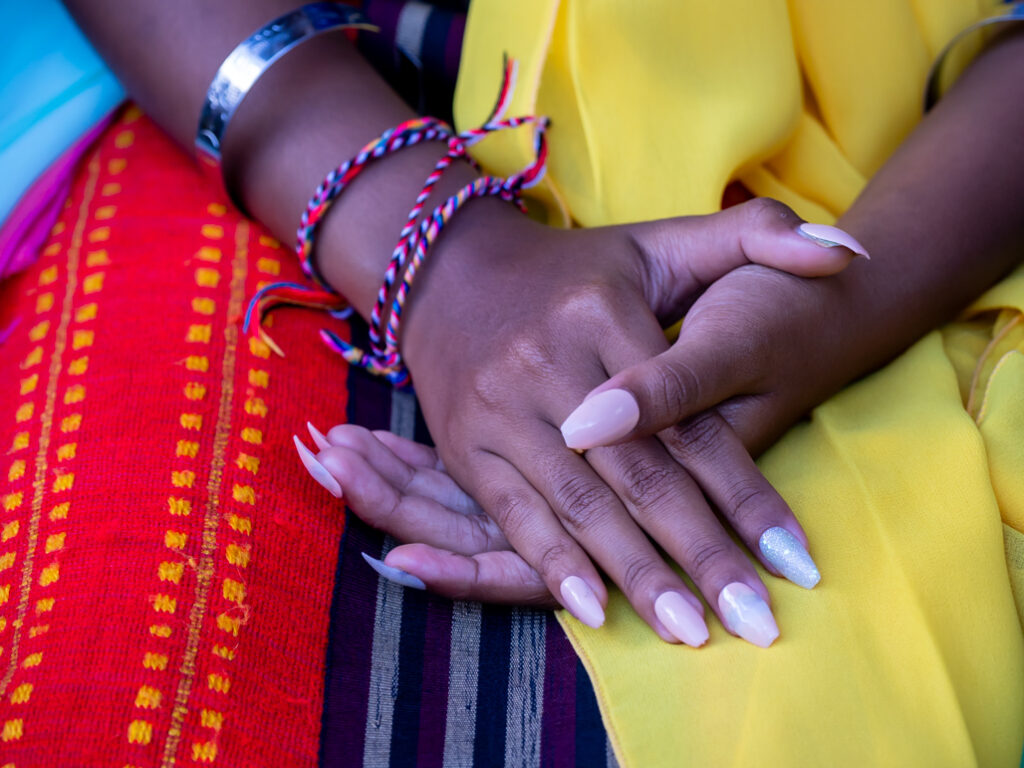 Though I saw hundreds of these headdresses, each one was slightly different. I assume they each make their own.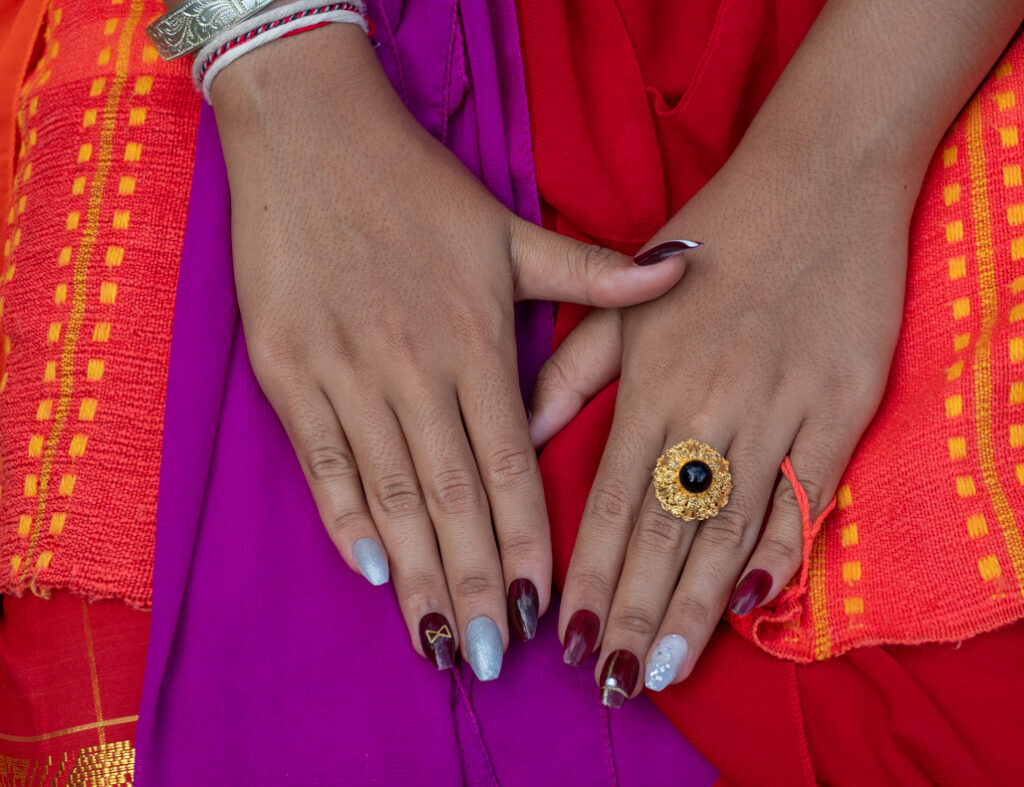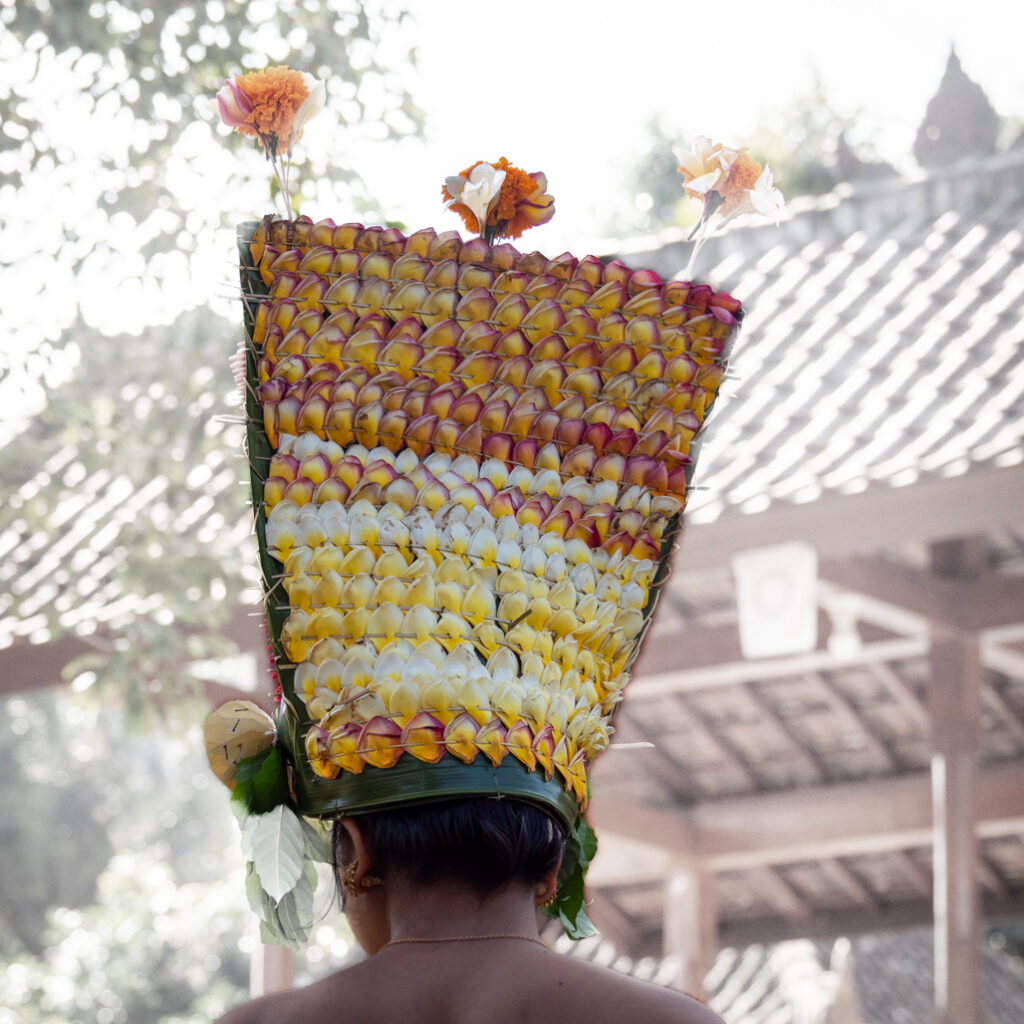 The dance outfits could not have been more colorful.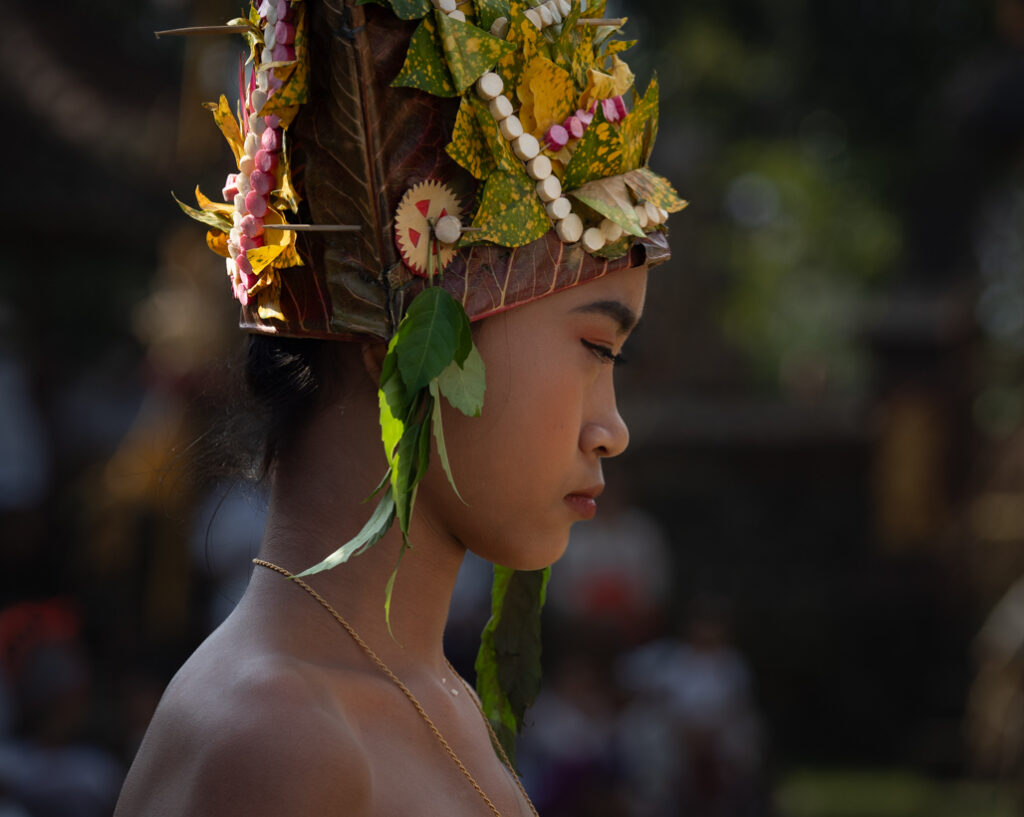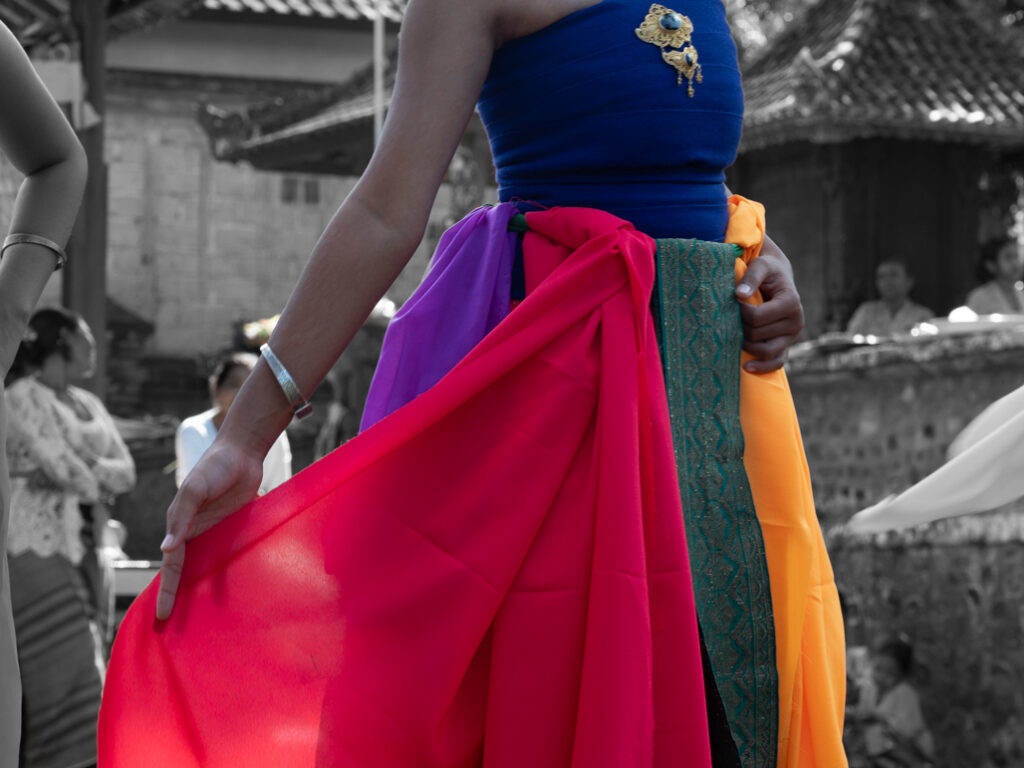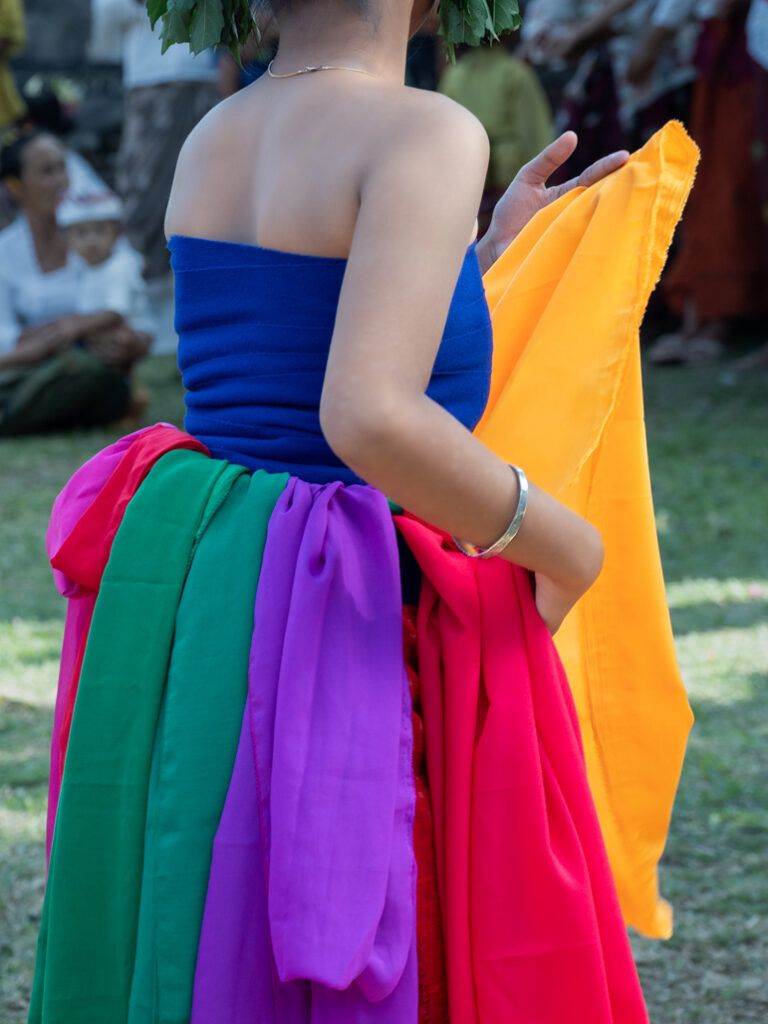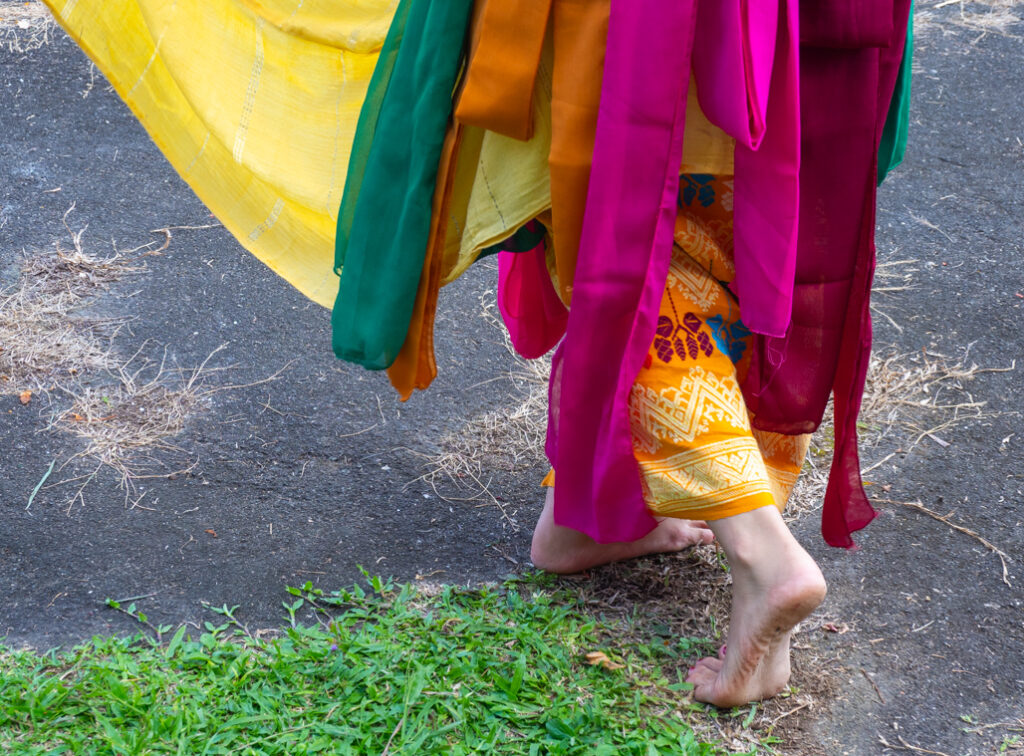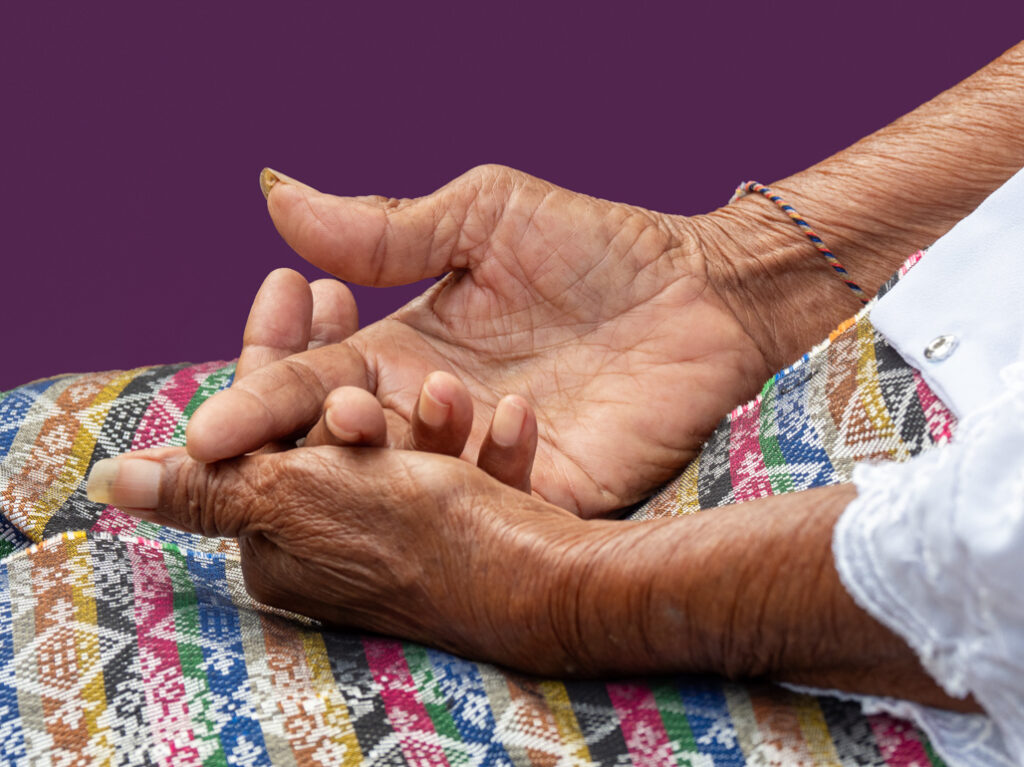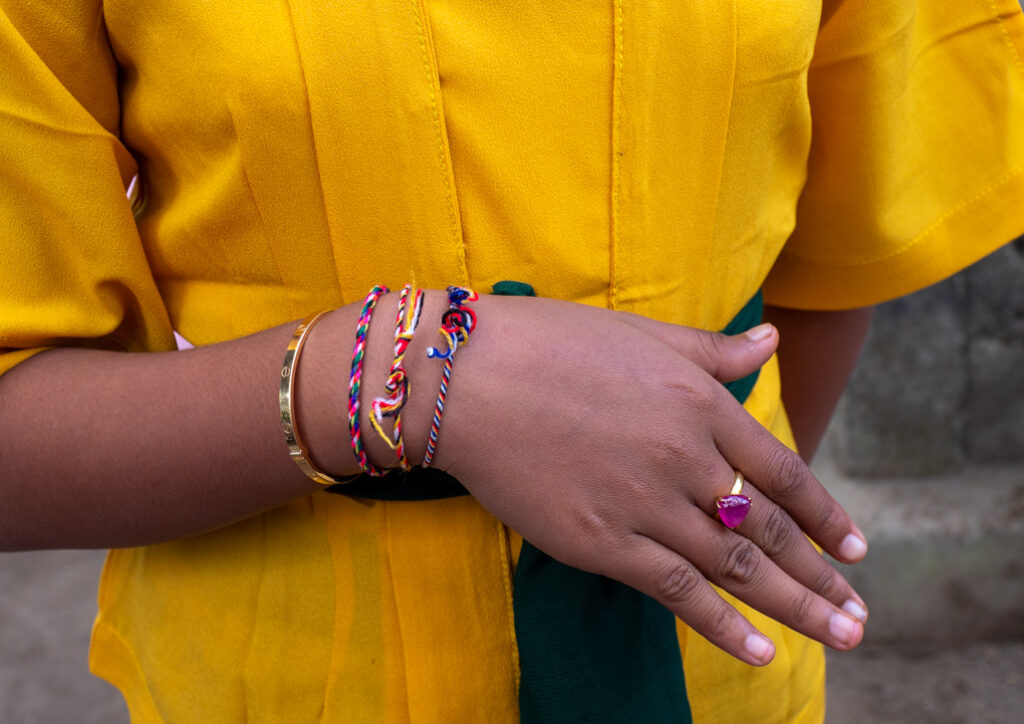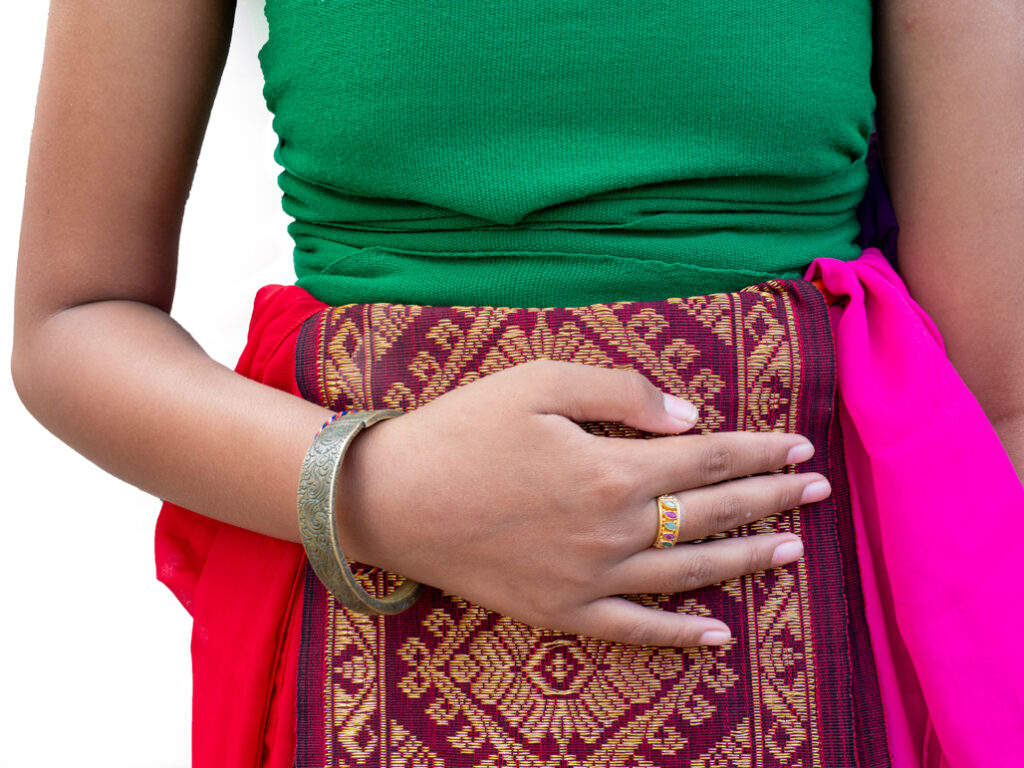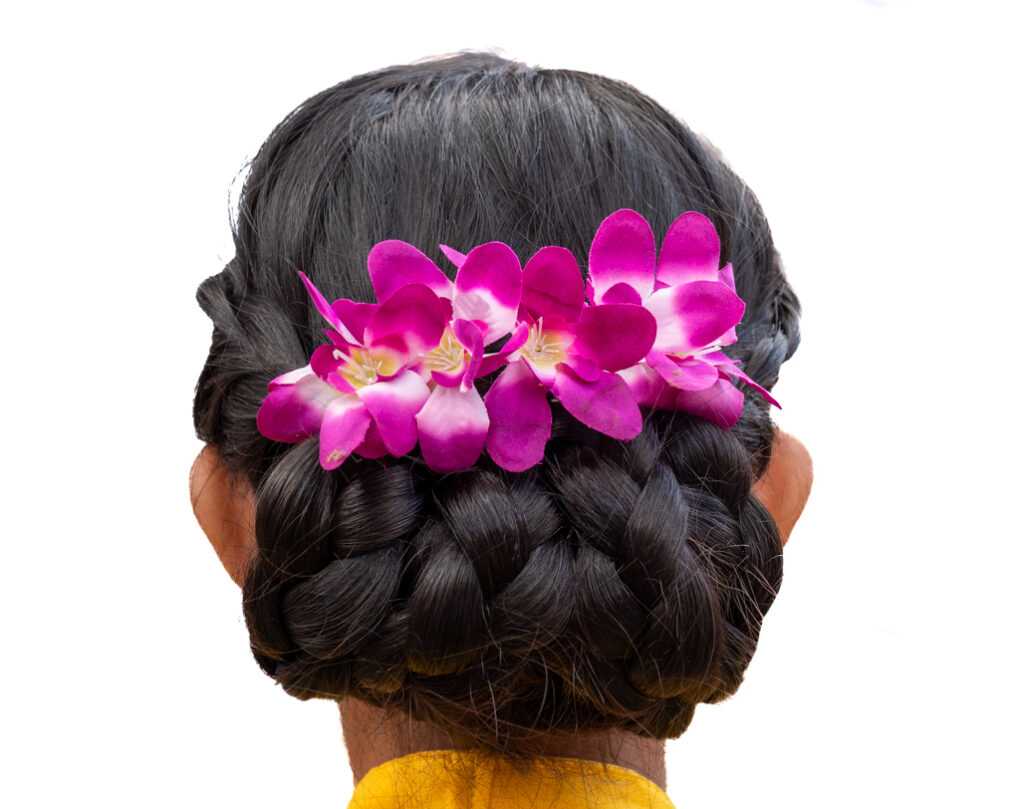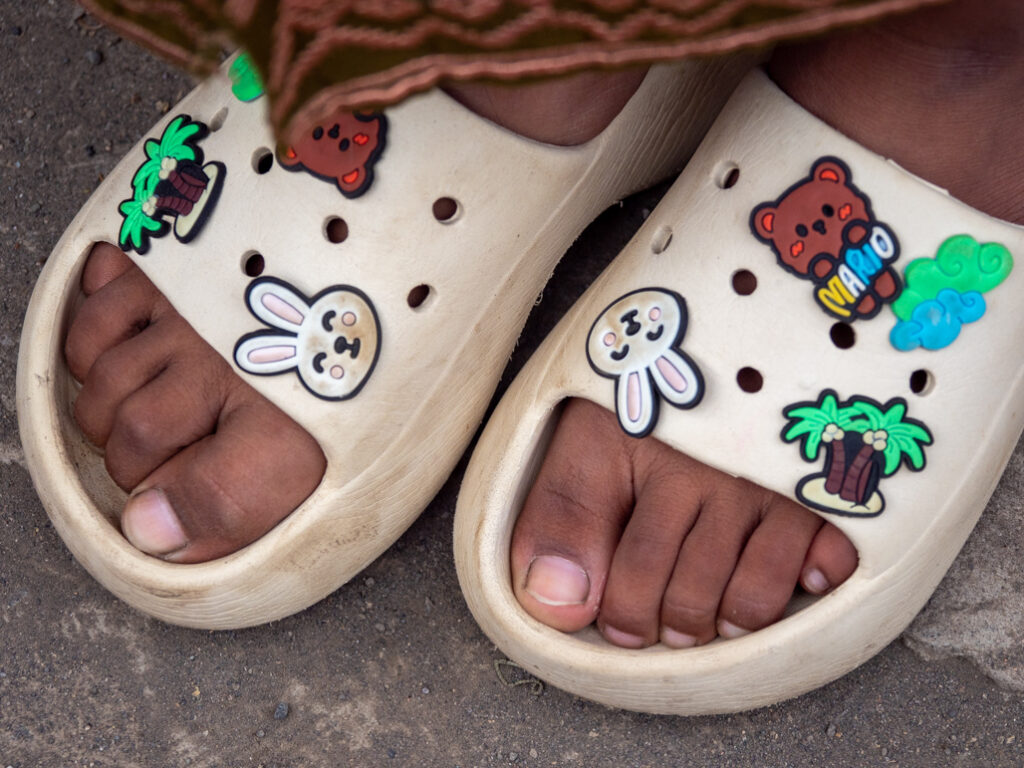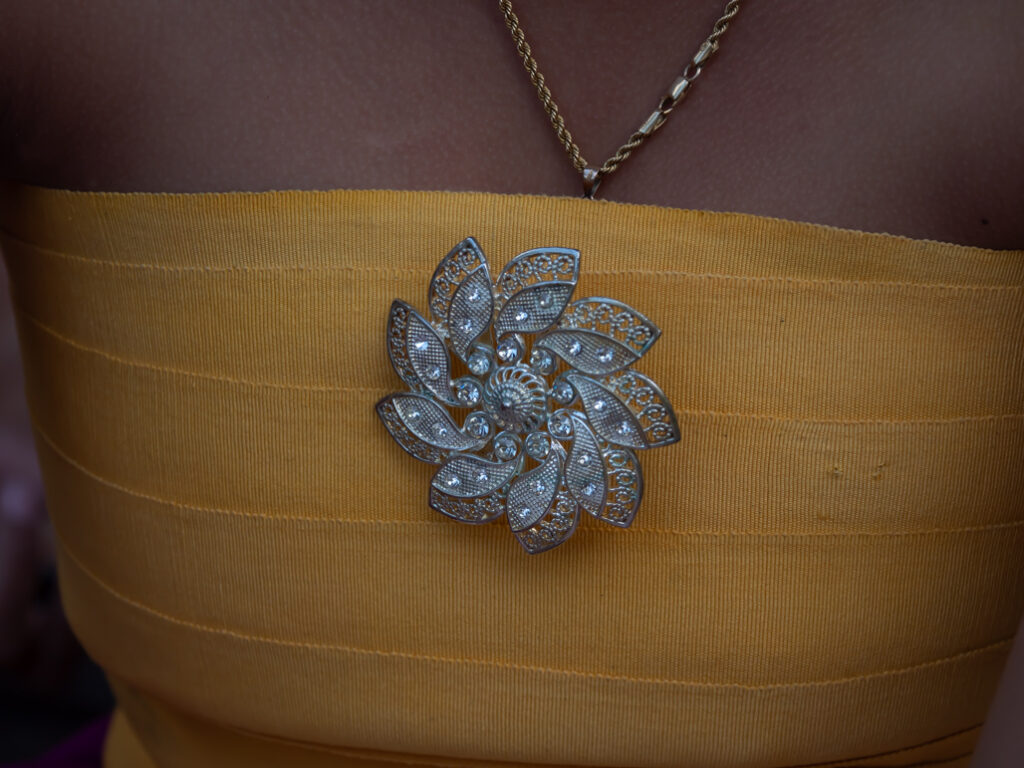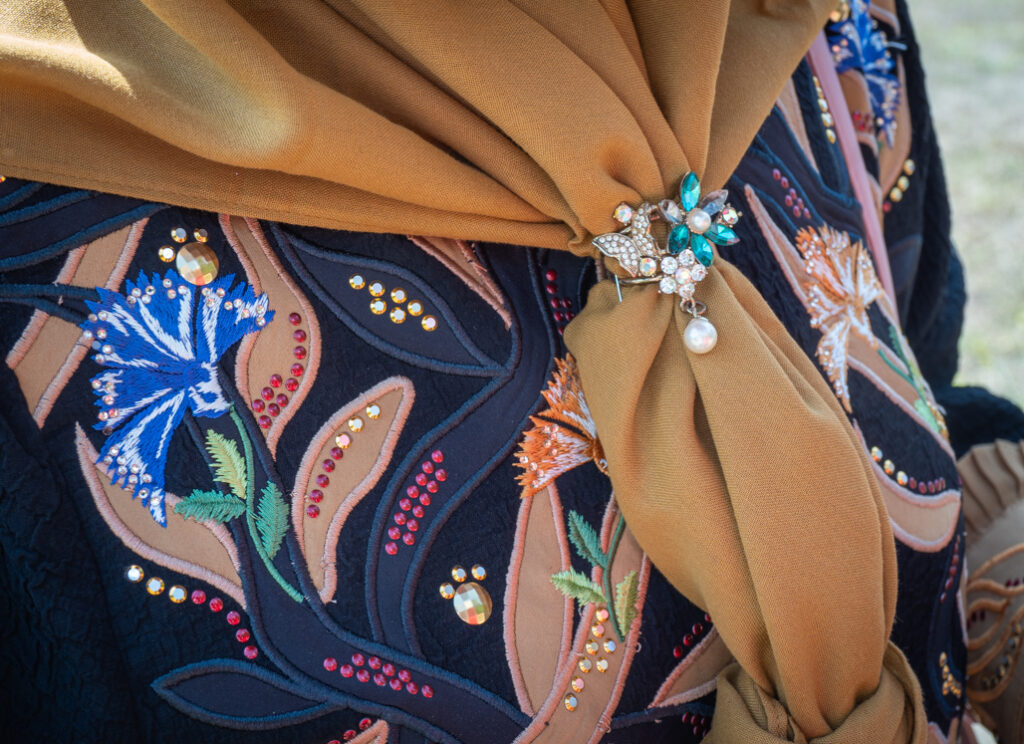 Blessings and offerings – rice and flowers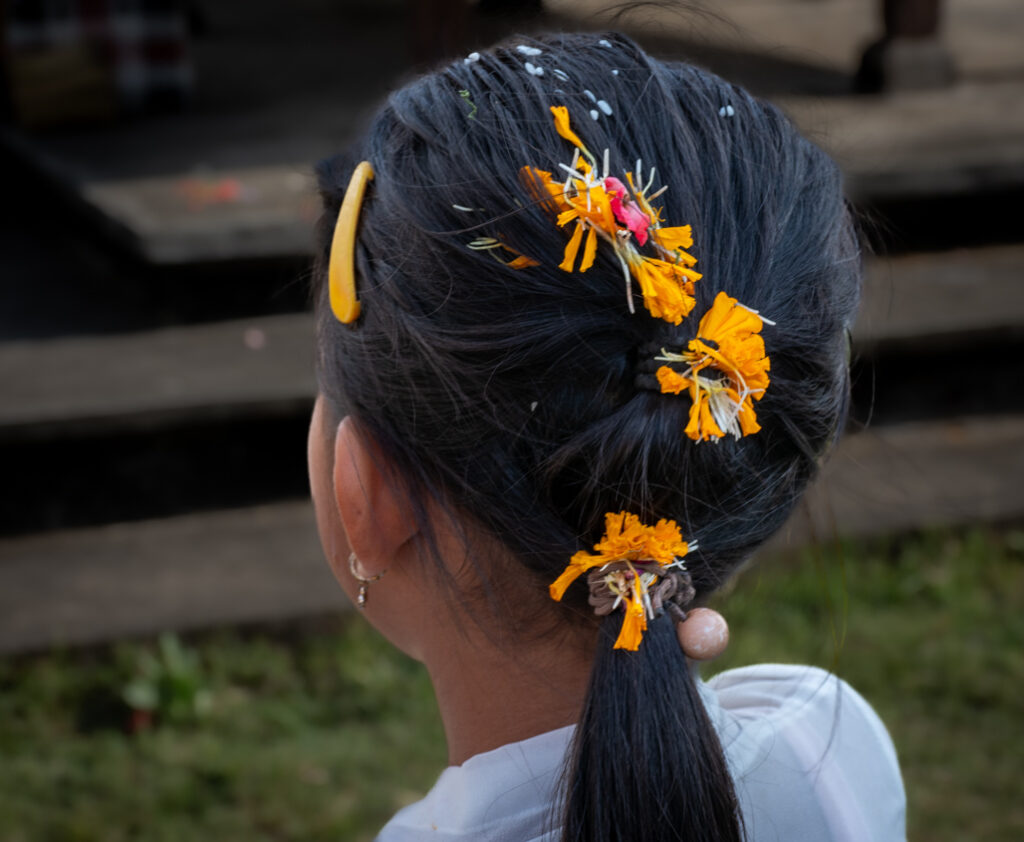 His hands showing us the special snack they made for us.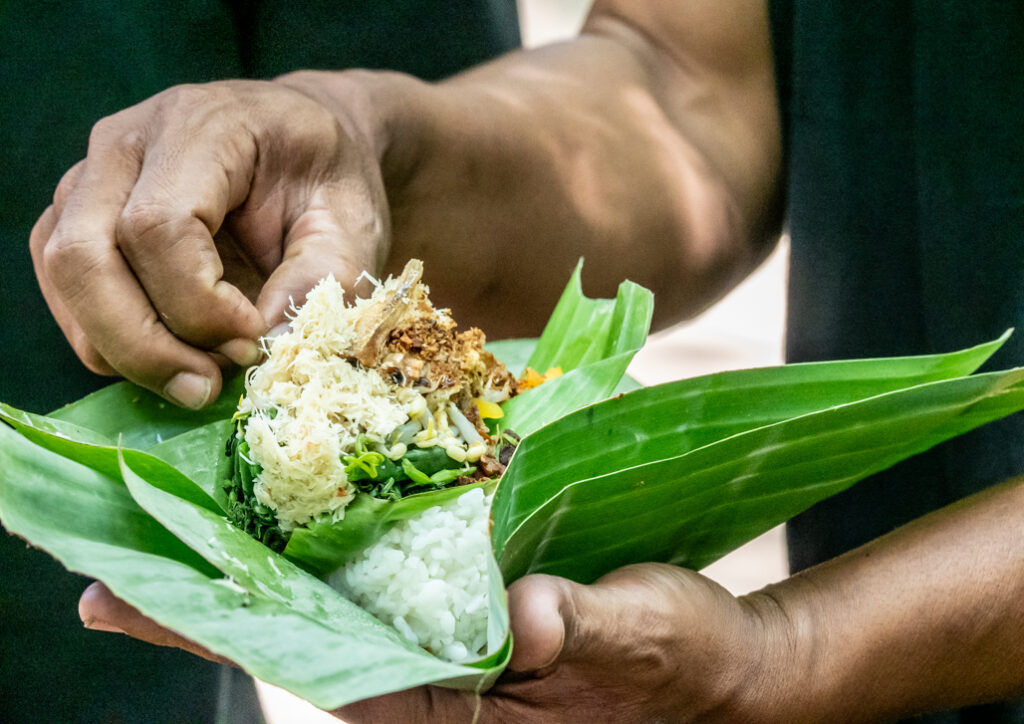 Expressive hands making batik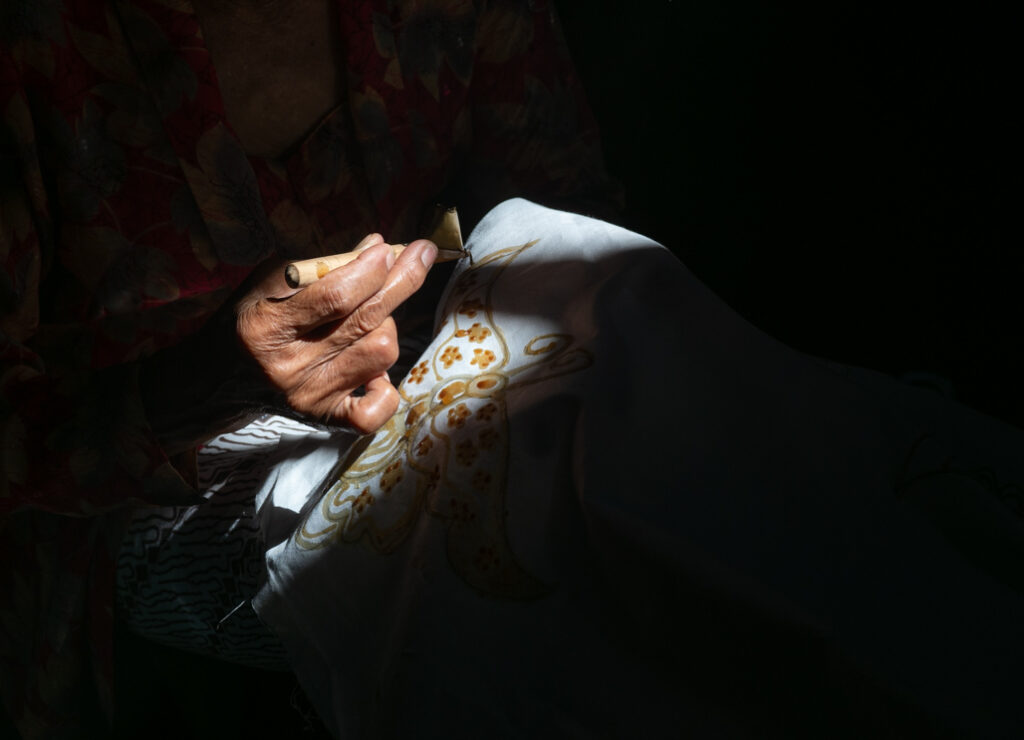 The artisan and his hammer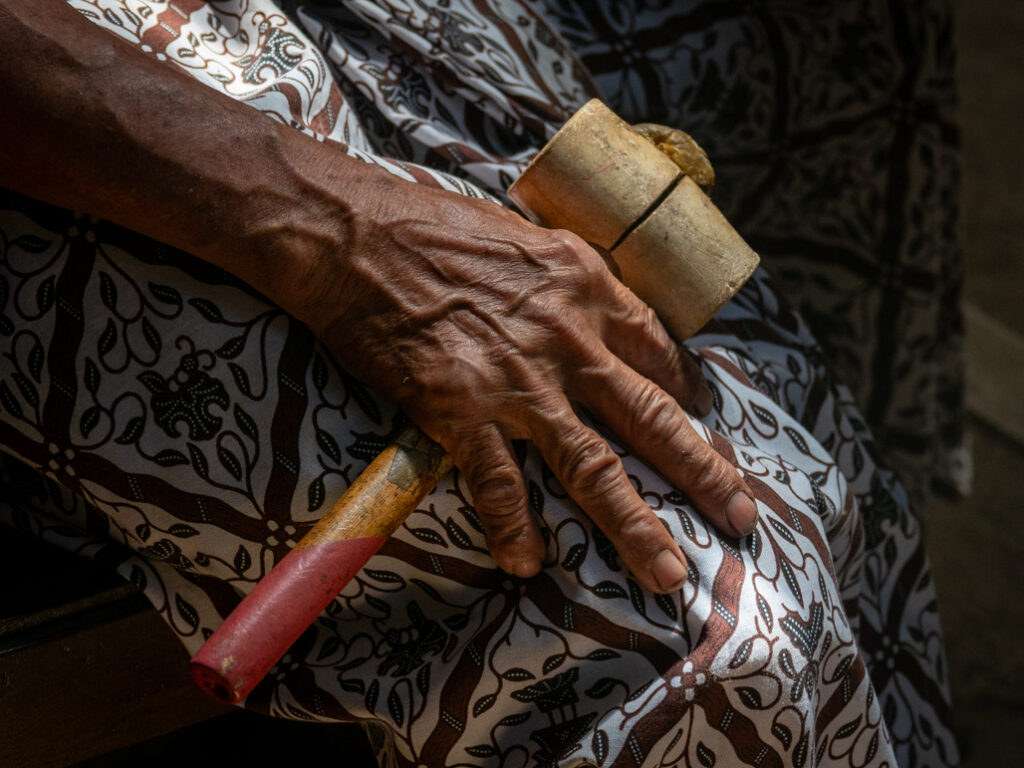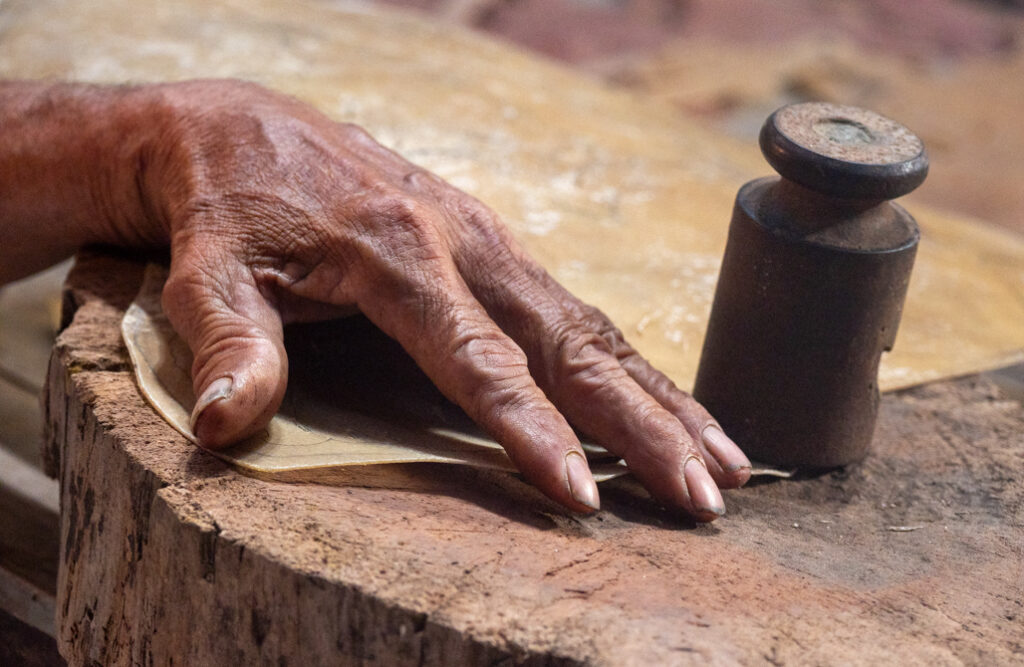 These are the guys who make the huge gongs. Their feet must never get clean!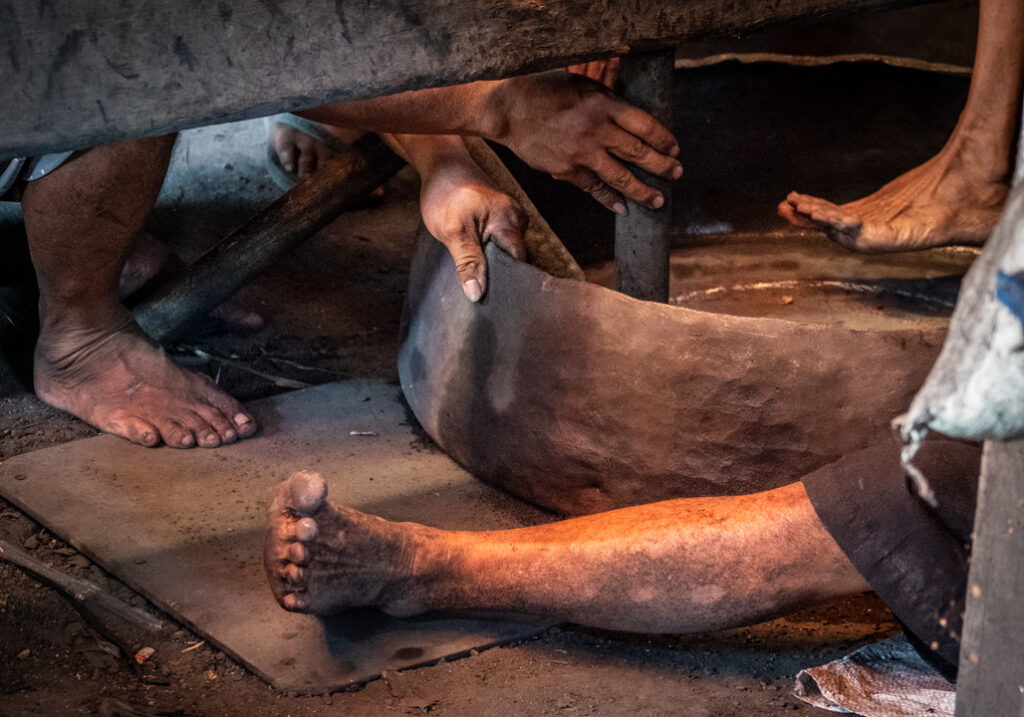 Truly artisan's hands