This flower/plant/blossom is so colorful and unusual. It is called False Bird of Paradise Lobster-claw. Wow.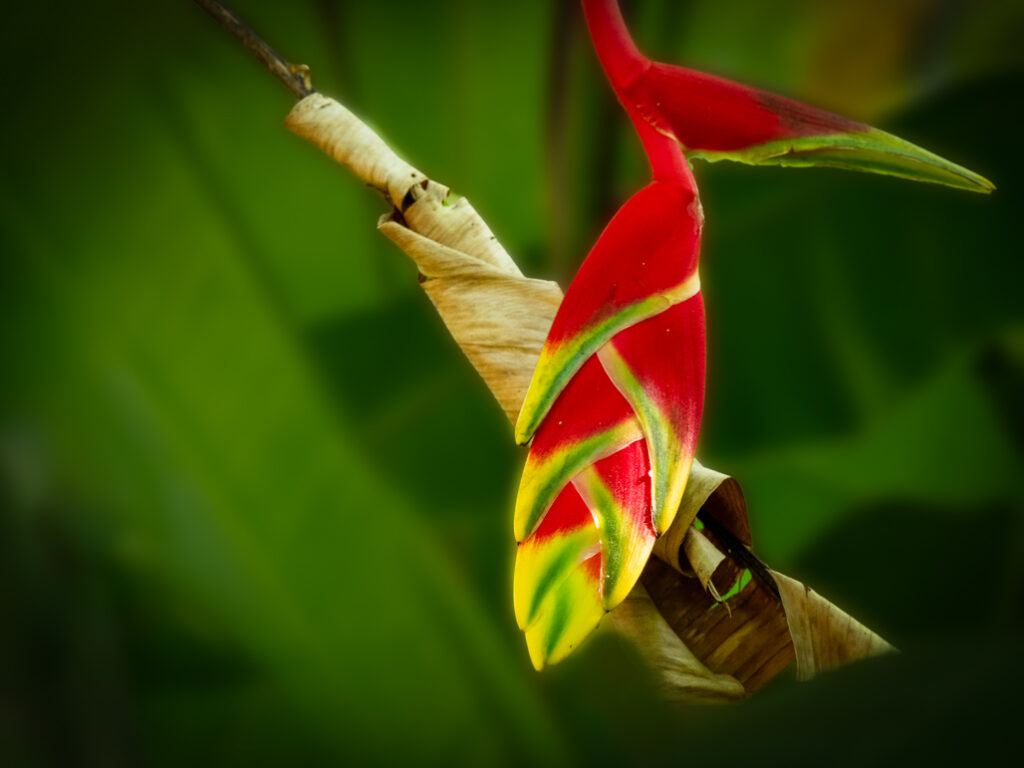 One person in our group walked up the stairs of this beautiful temple before a guard yelled and told him to come down. He was not wearing the required dress. See sign below.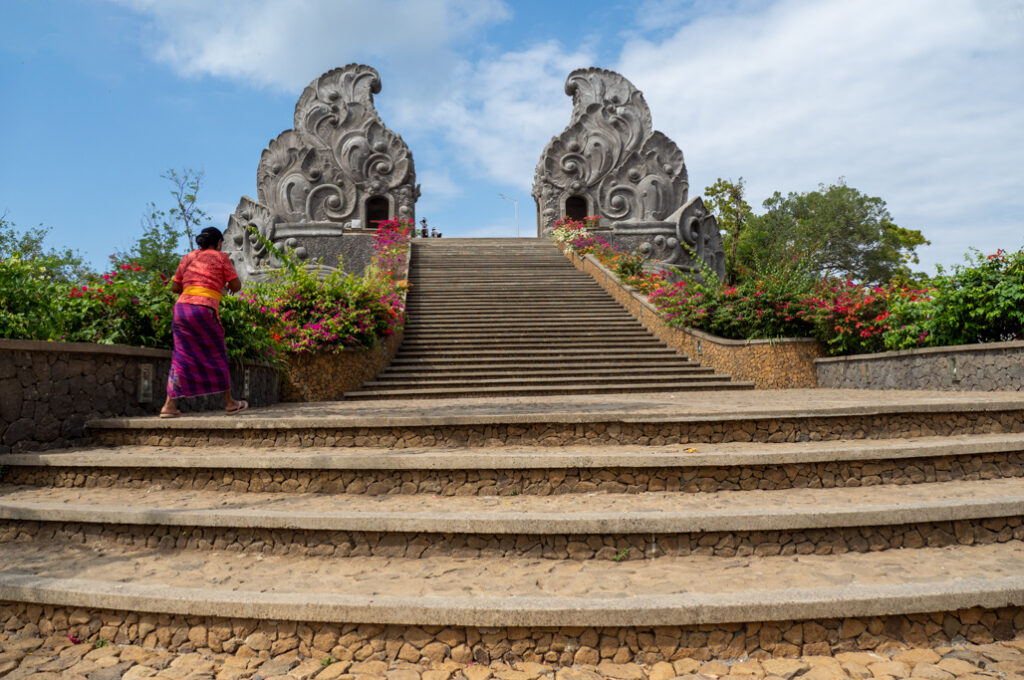 The dress requirements were not the only surprising things noted on the sign.
A beautiful temple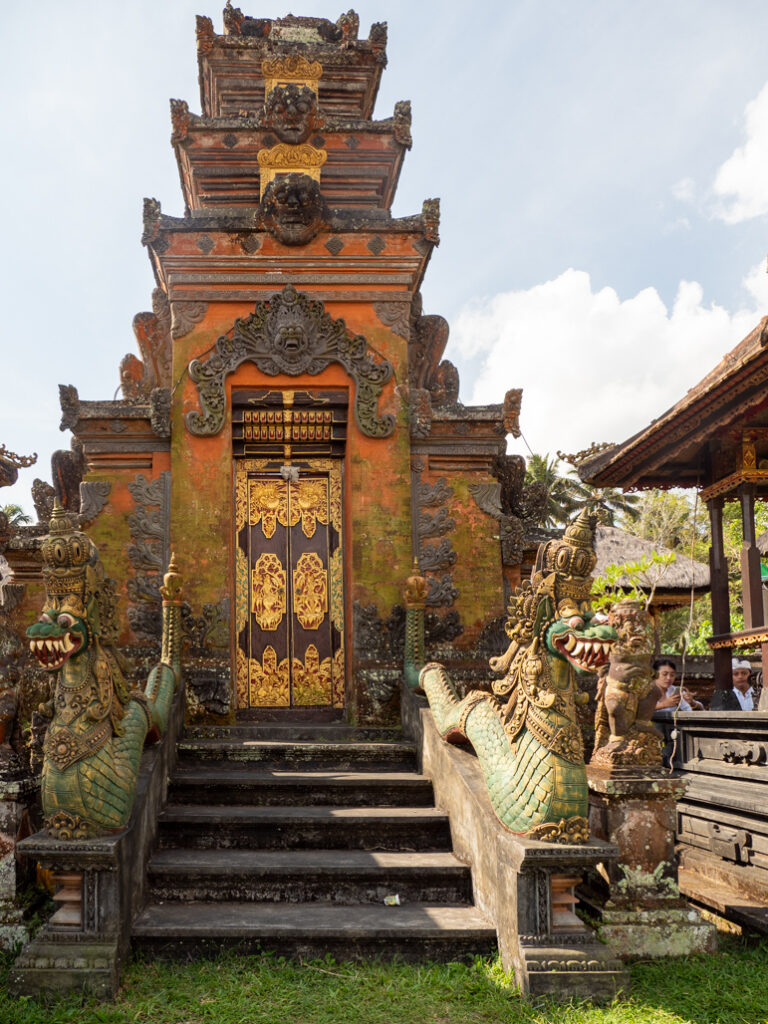 Besides the small offerings placed on streets and walkways we saw large decorations and offerings like this along the streets in Bali to commemorate the holy holiday and festival.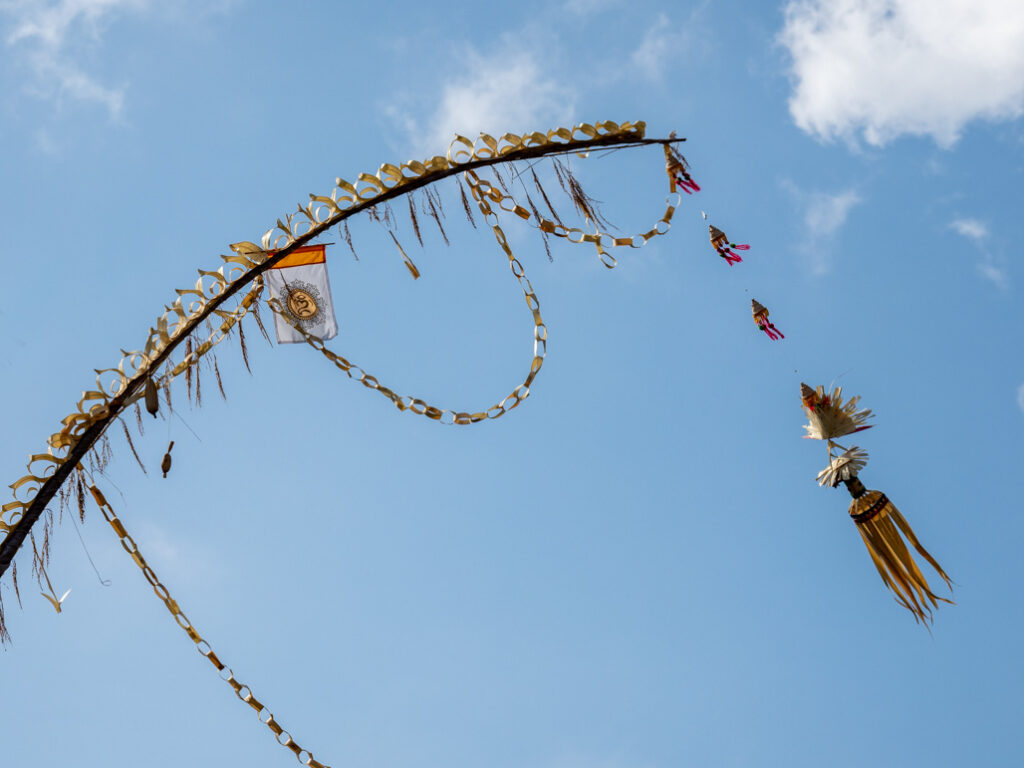 Rice paddies are so interesting to photograph and view.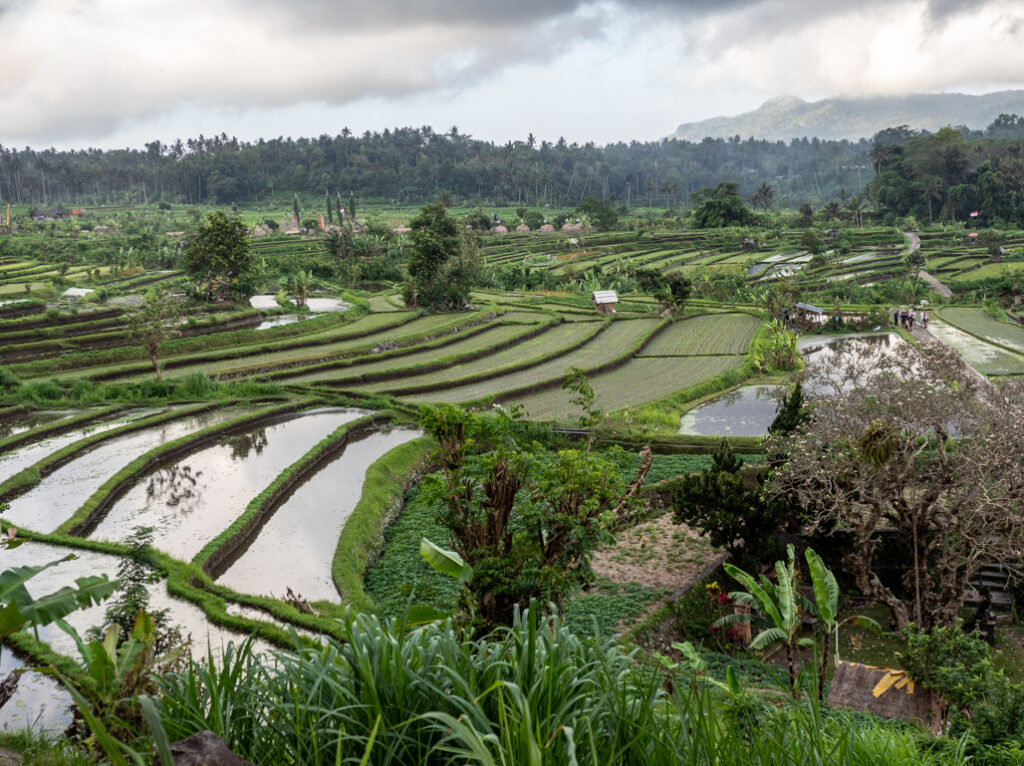 In this one you can see a man (and his reflection) carrying a sack on his head.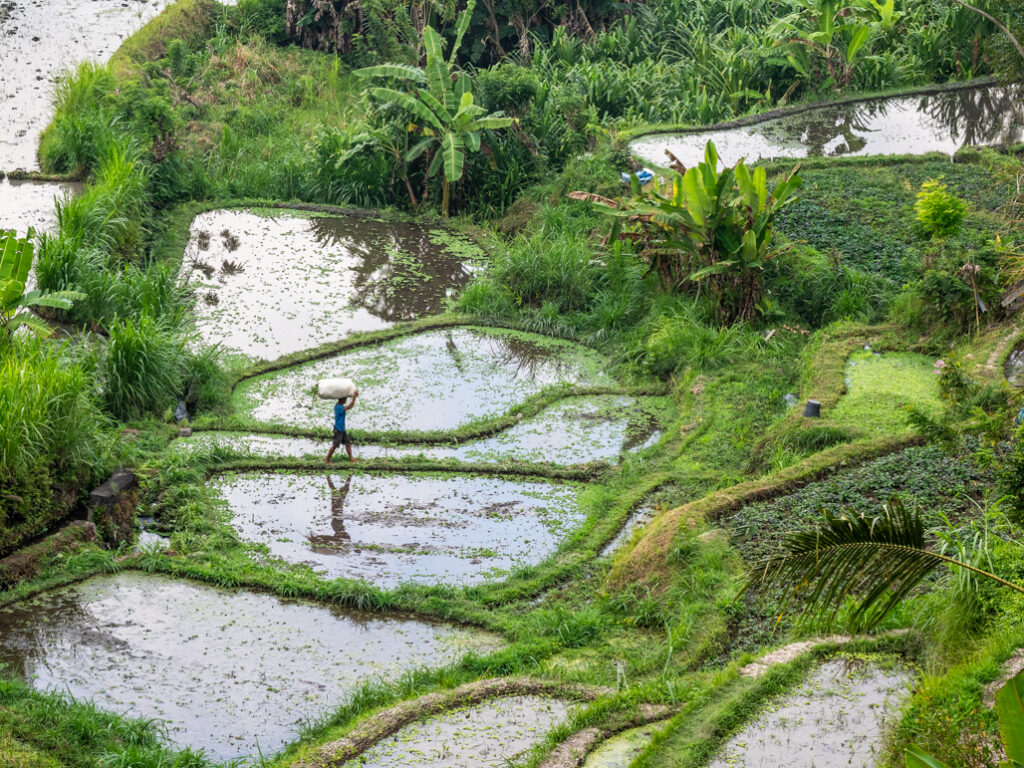 Spotted in one of our hotels…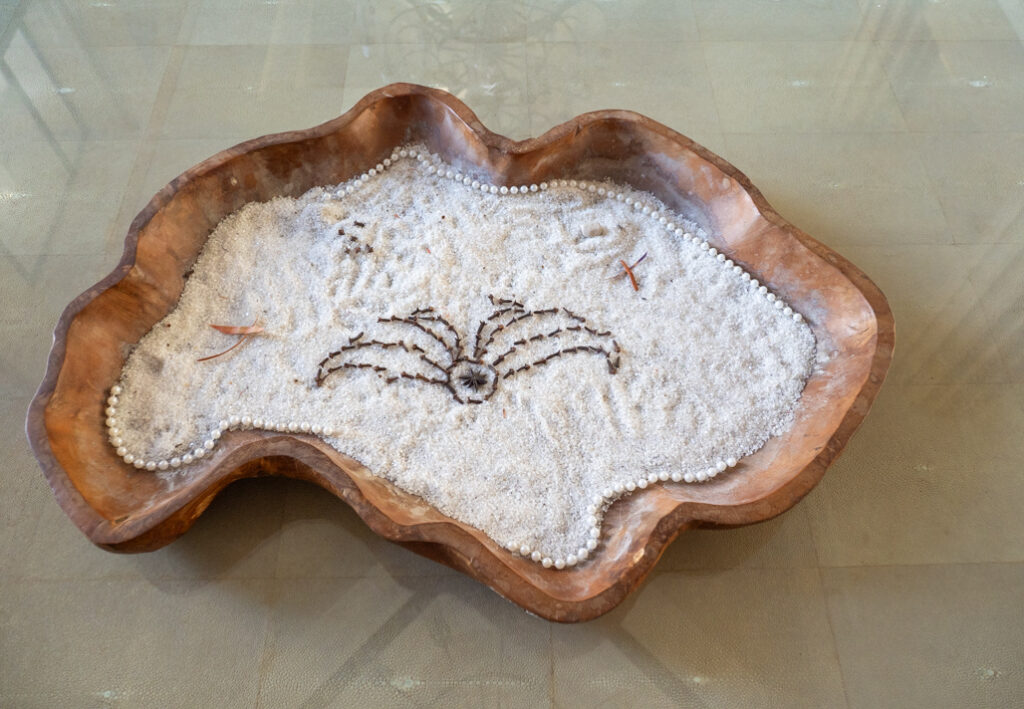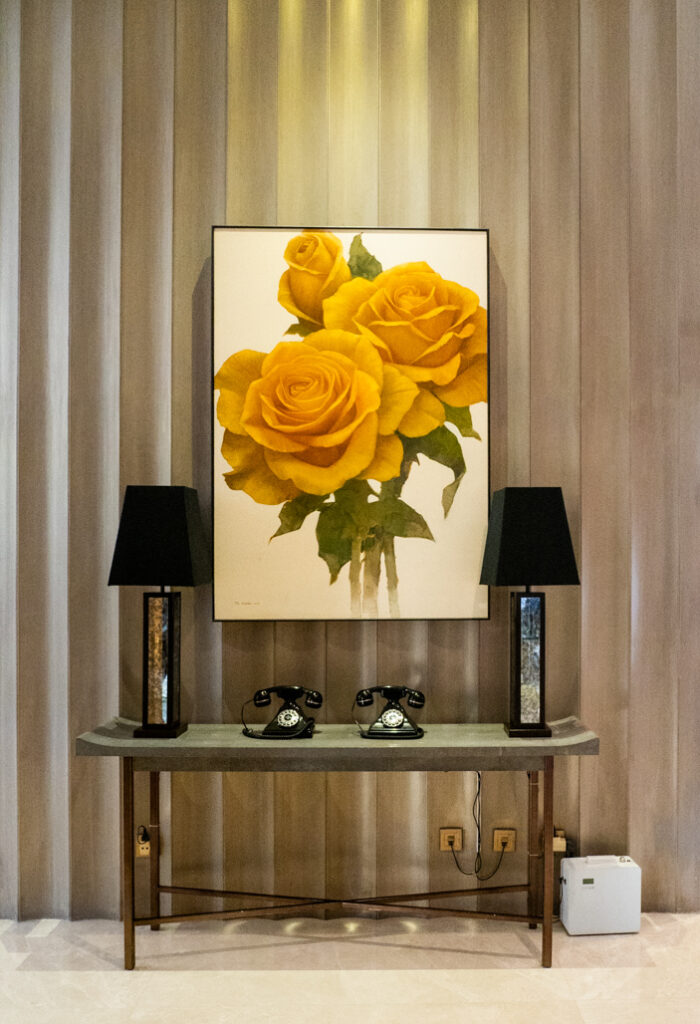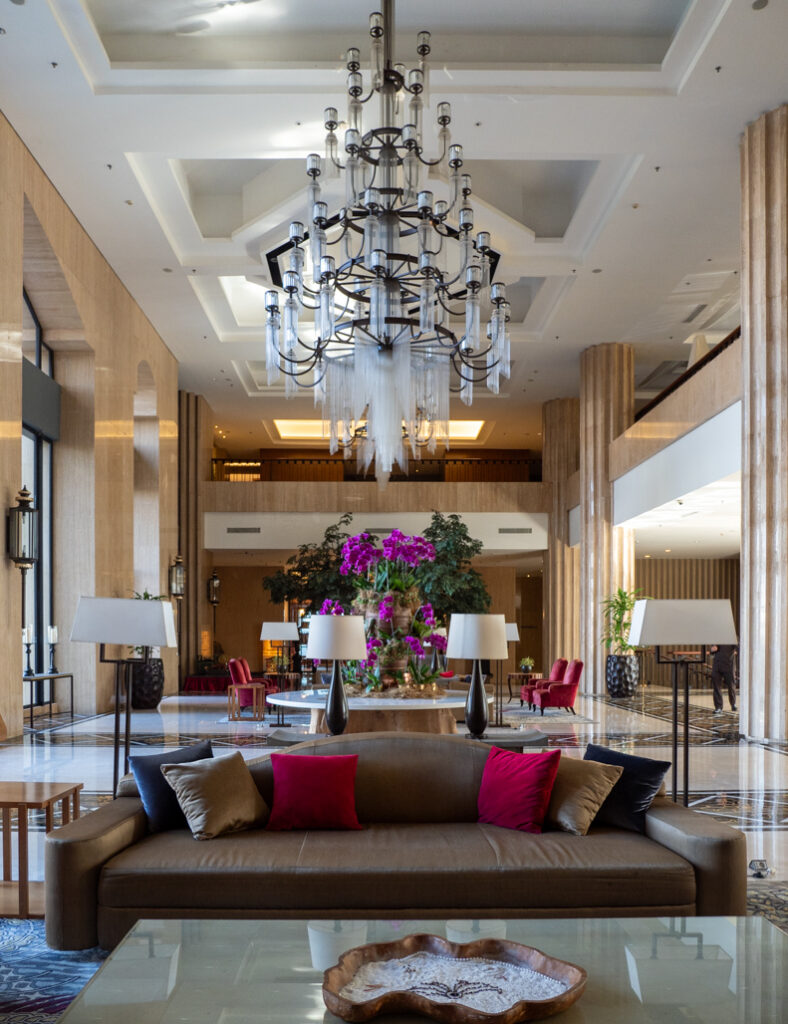 Finally, a sign on the walkway of the beach in Bali – as if there would be time to go to higher ground!