Walking in the streets of any village or city is a fun experience for a photographer. In Indonesia I had a few of such opportunities but the times I was able to walk around casually I found some friendly and interesting people.
These women were just leaving a religious festival where they earlier brought their offerings. I was happy to see that after the festivities, they were taking their food and other offerings home to share with their families.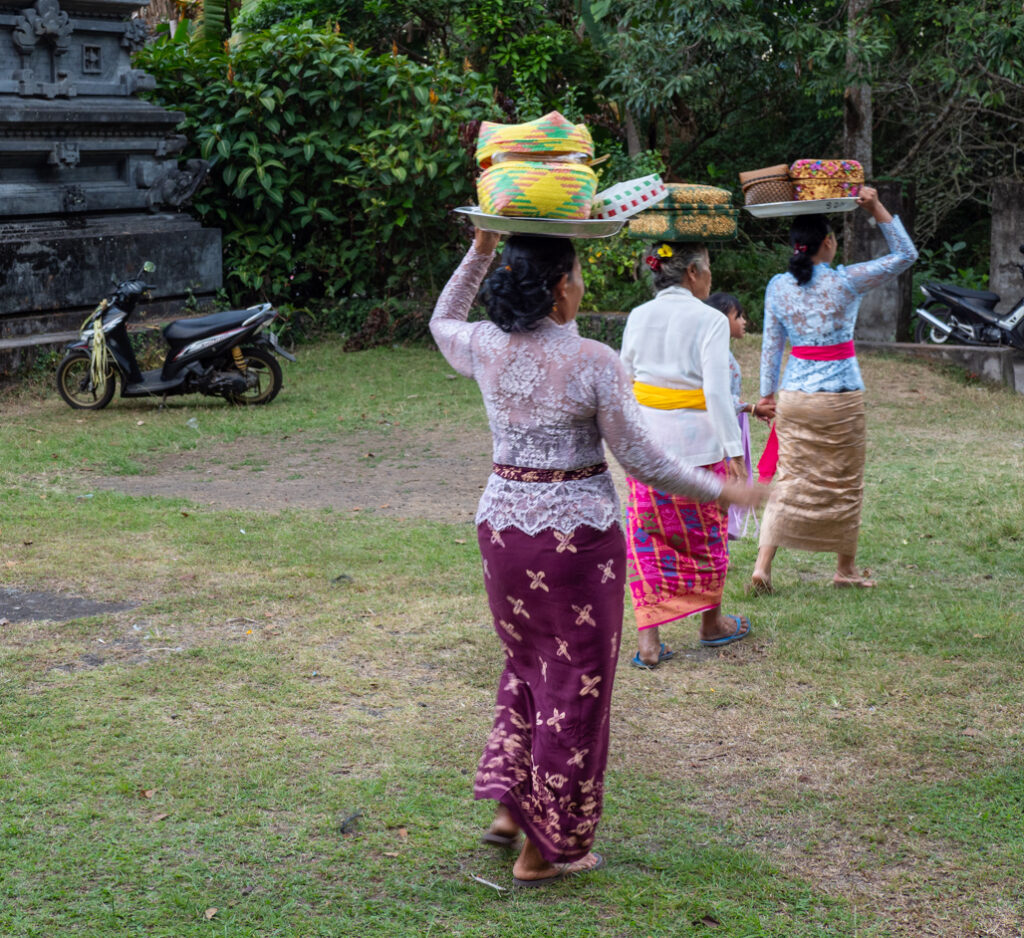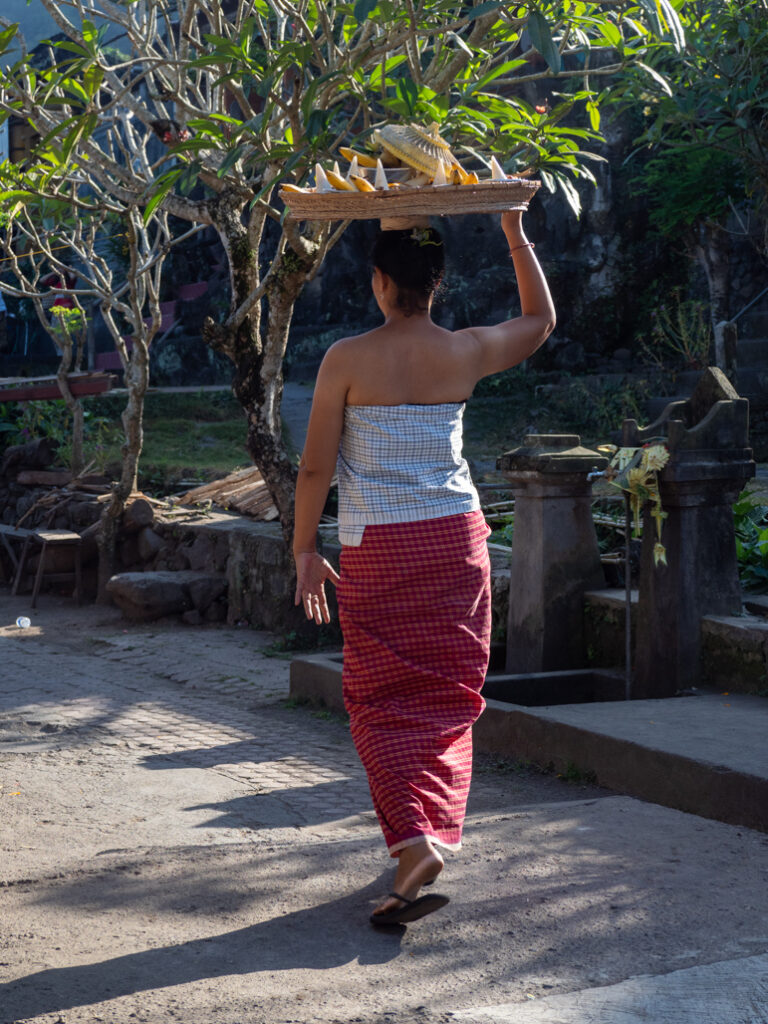 There are more motorbikes than automobiles in Indonesia and people are very ingenious in the ways they transport items.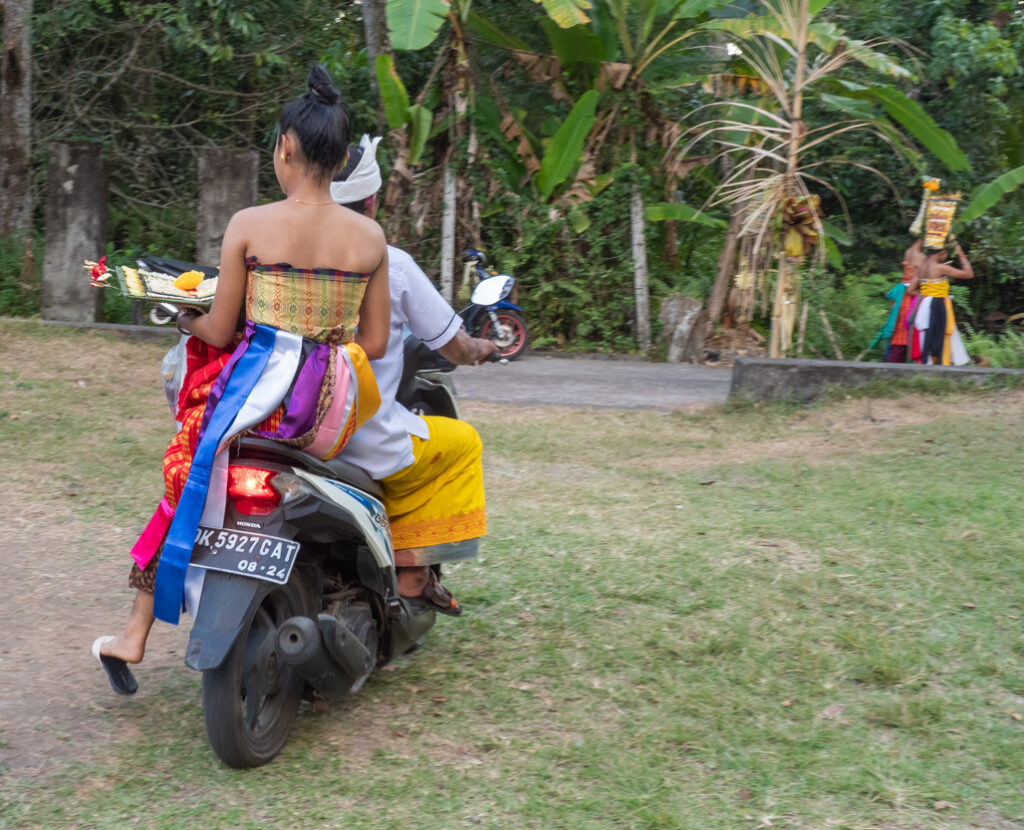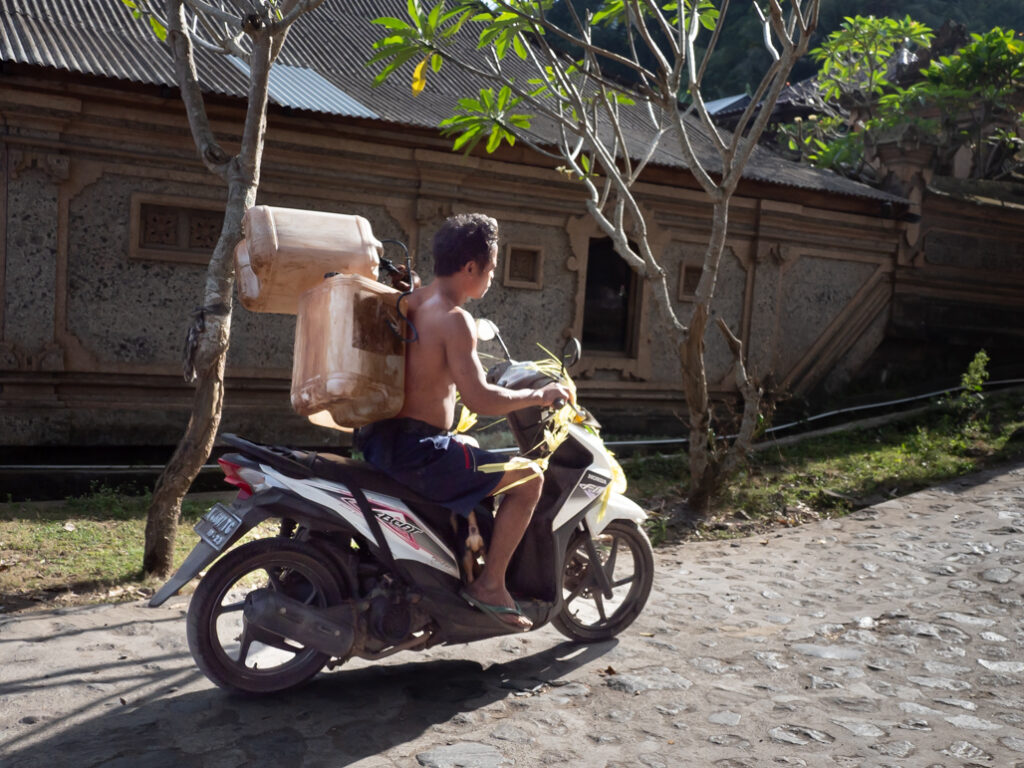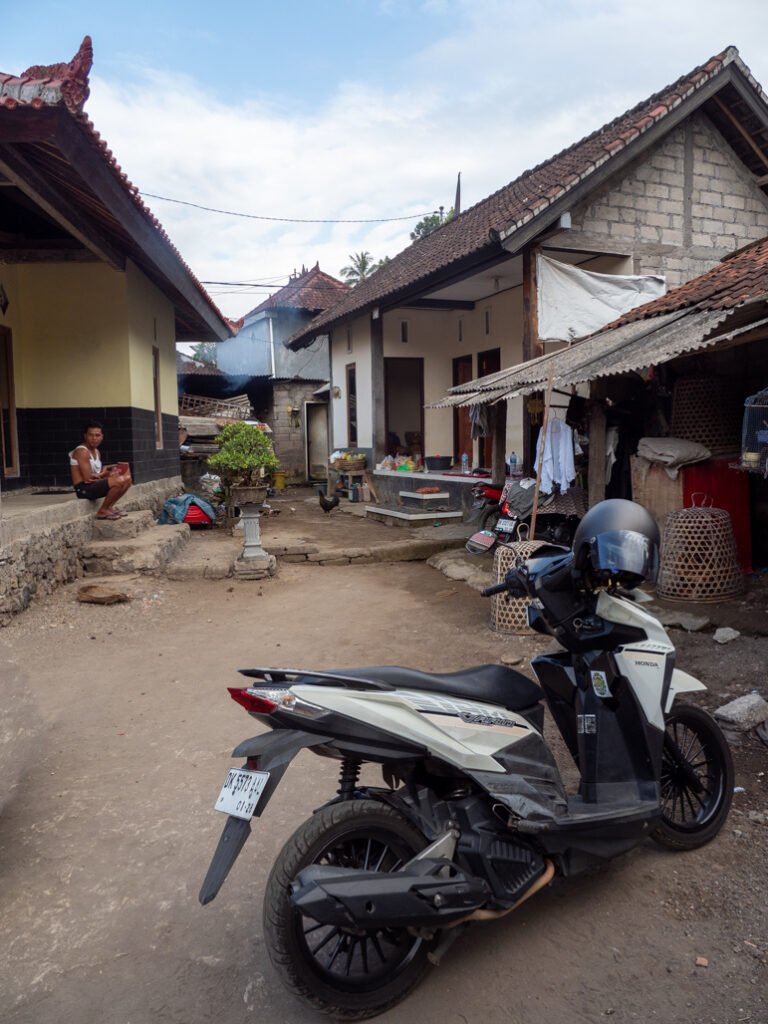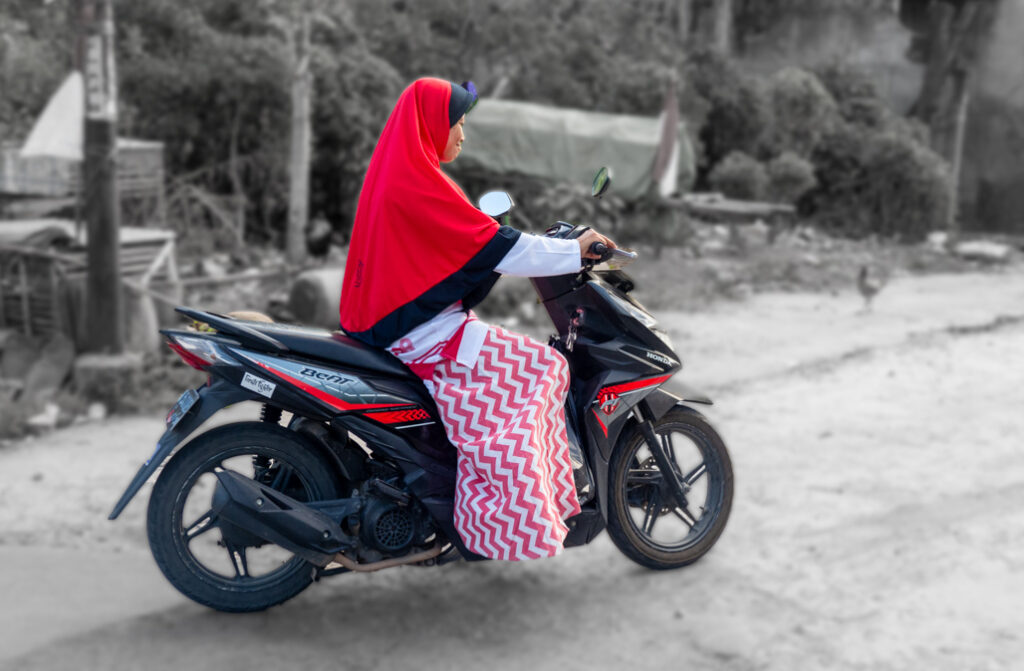 In this small village it was nice to see neighbors working together to erect a container together for the community.
This handicapped boy almost reached out to me wanting his photo taken. He smiled and was very happy when I showed him his image on the screen on the back of my camera.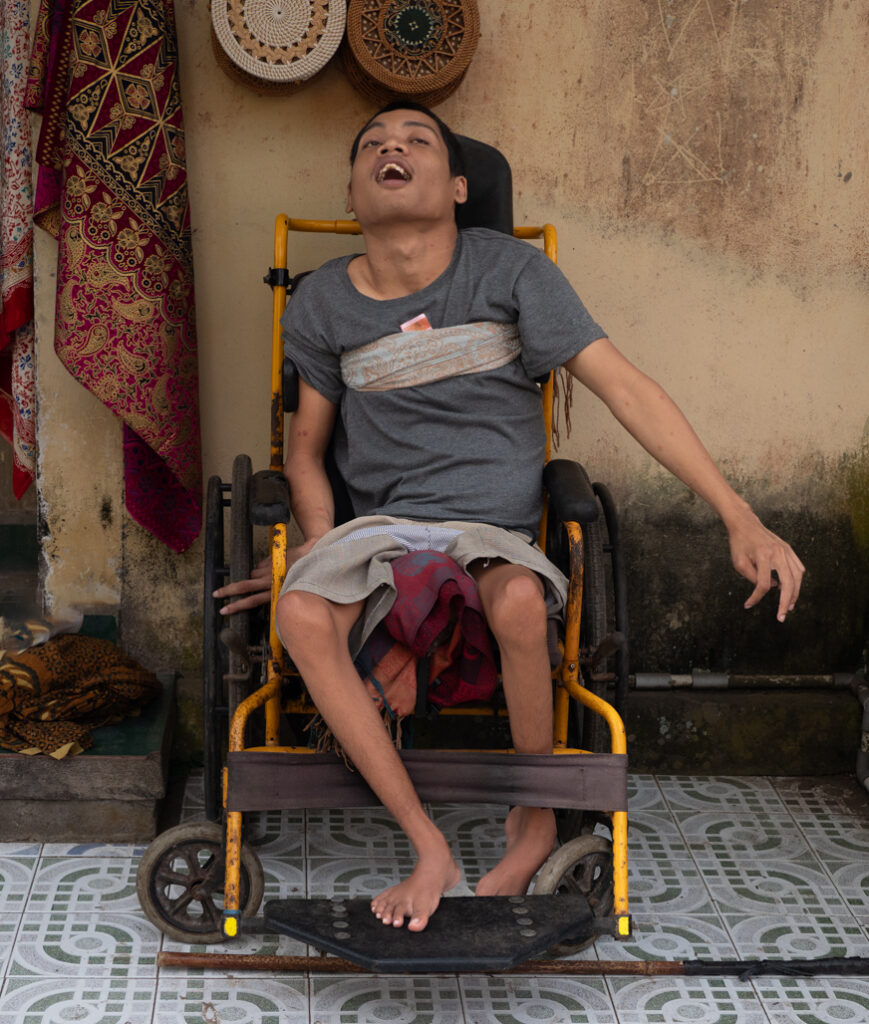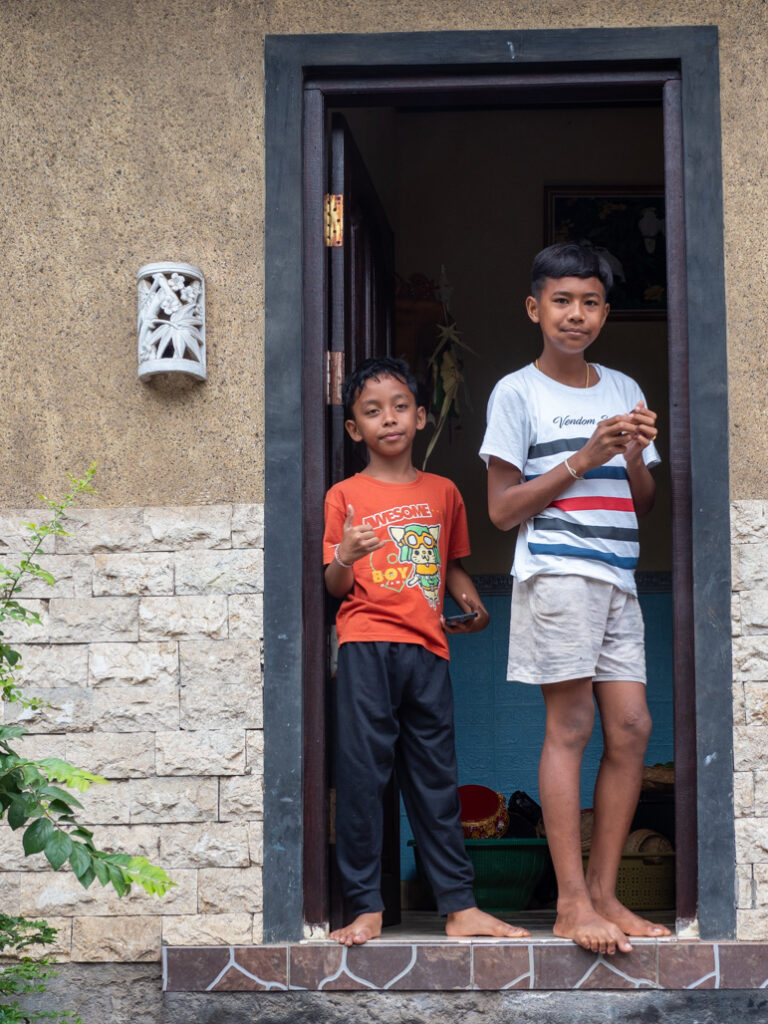 Tatoos are seen in Indonesia too.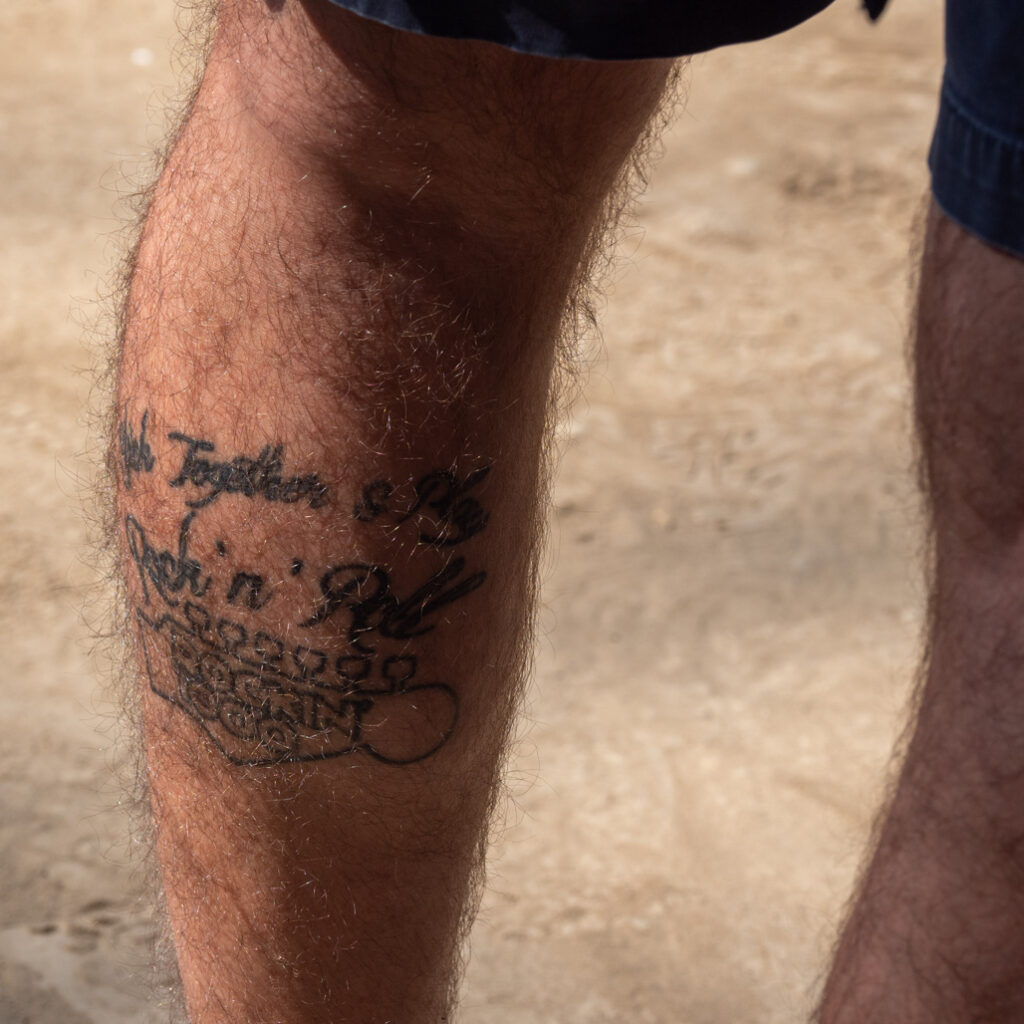 I spoke to these two Indonesian women who were visiting Java island from another Indonesian island. They were really happy to try out their English on me.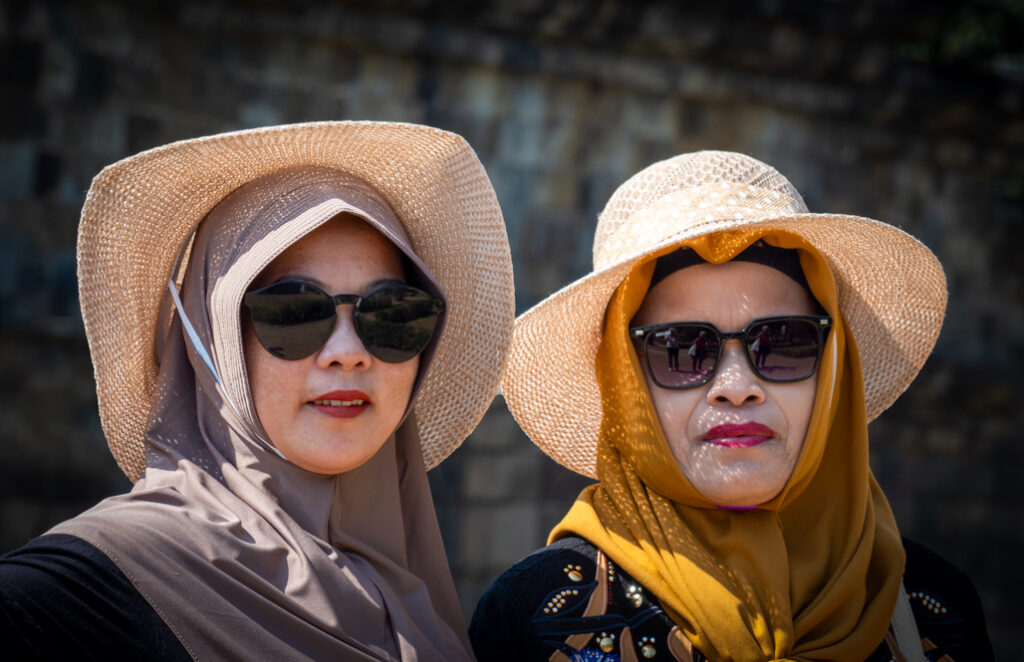 Some street art is quite creative.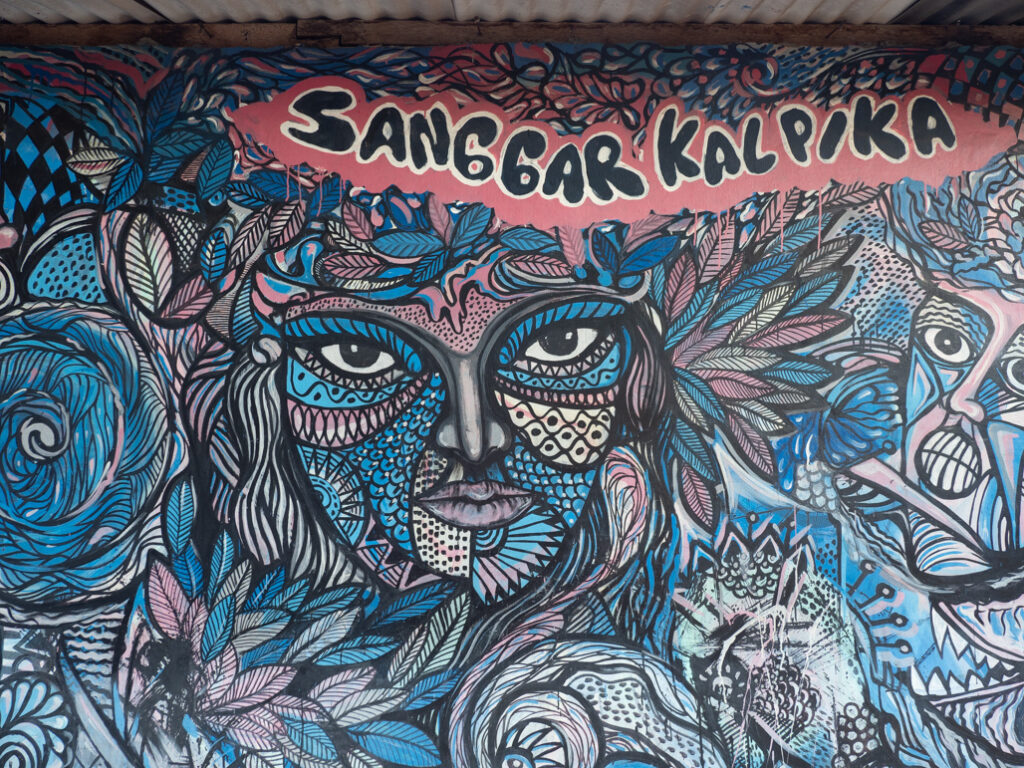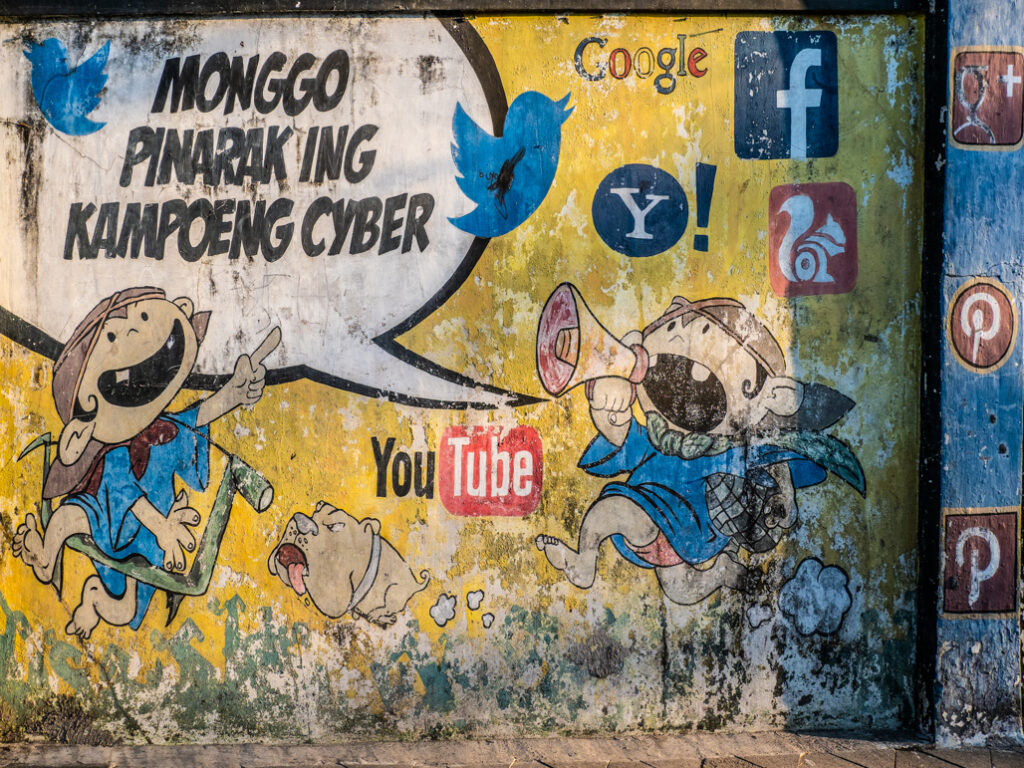 This is a small area of a town with narrow streets and lots of laundry hanging to dry.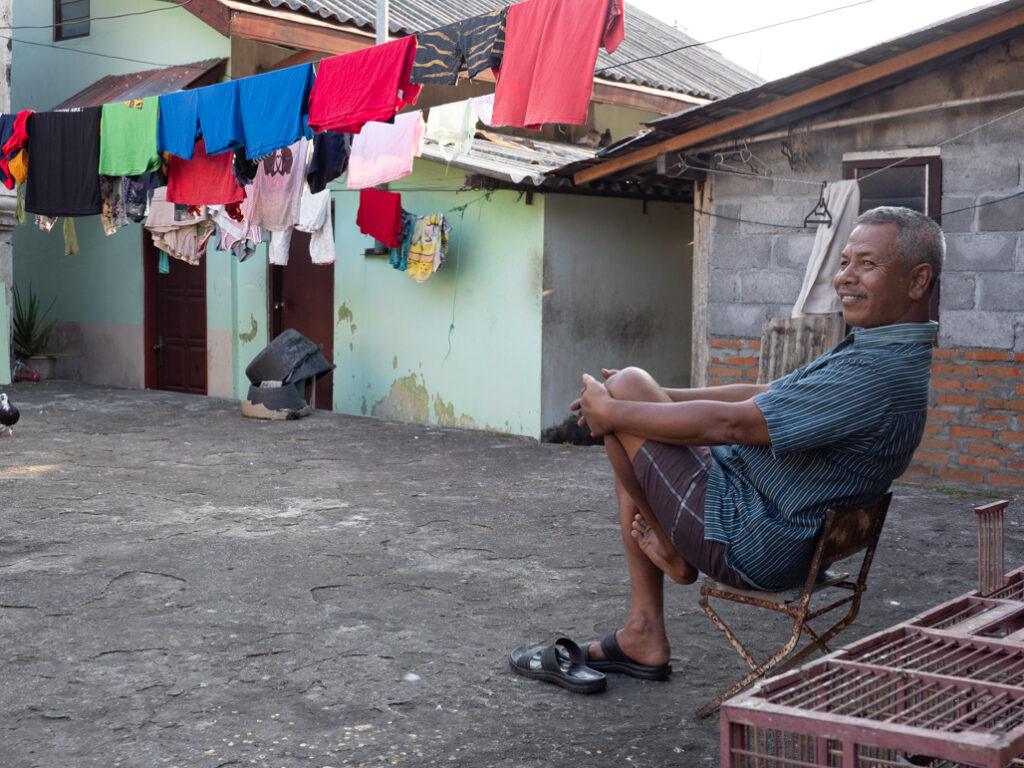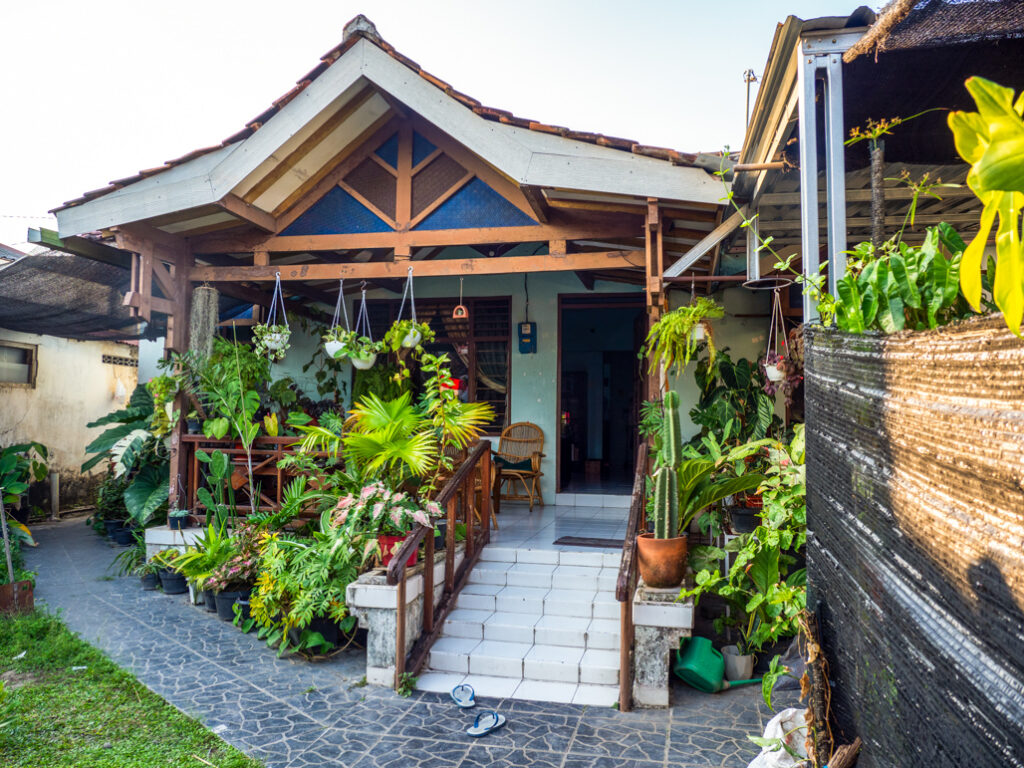 These guys were playing chess when we entered the area and were still there when we exited about two hours later.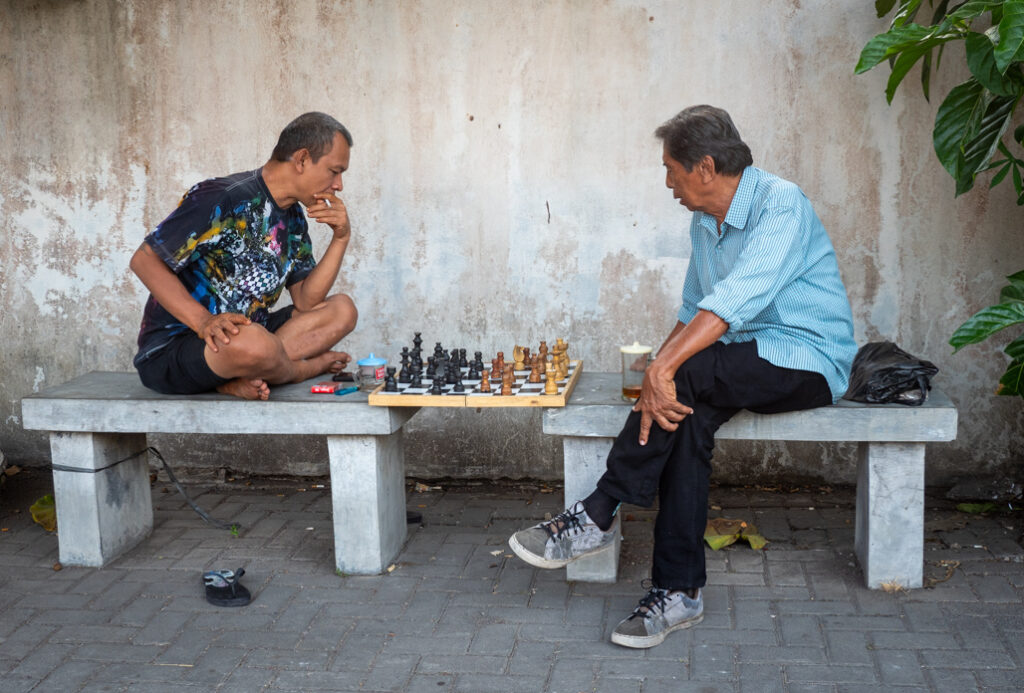 Sitting on the front porch.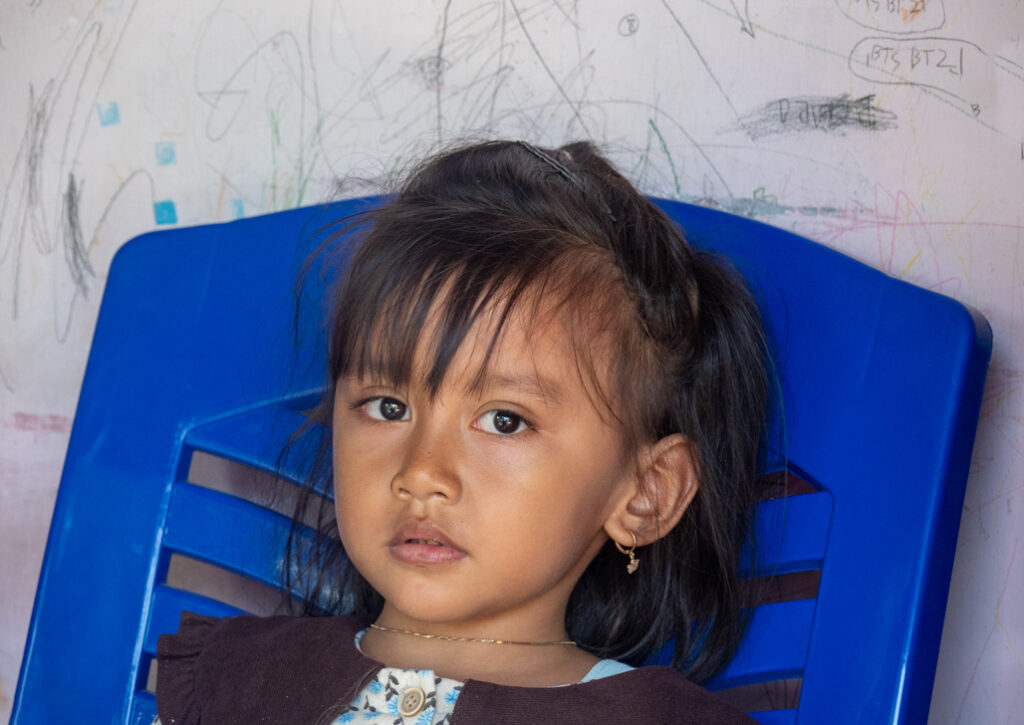 Kids seem to learn to ride bicycles and avoid getting their elaborate outfits caught in the spokes.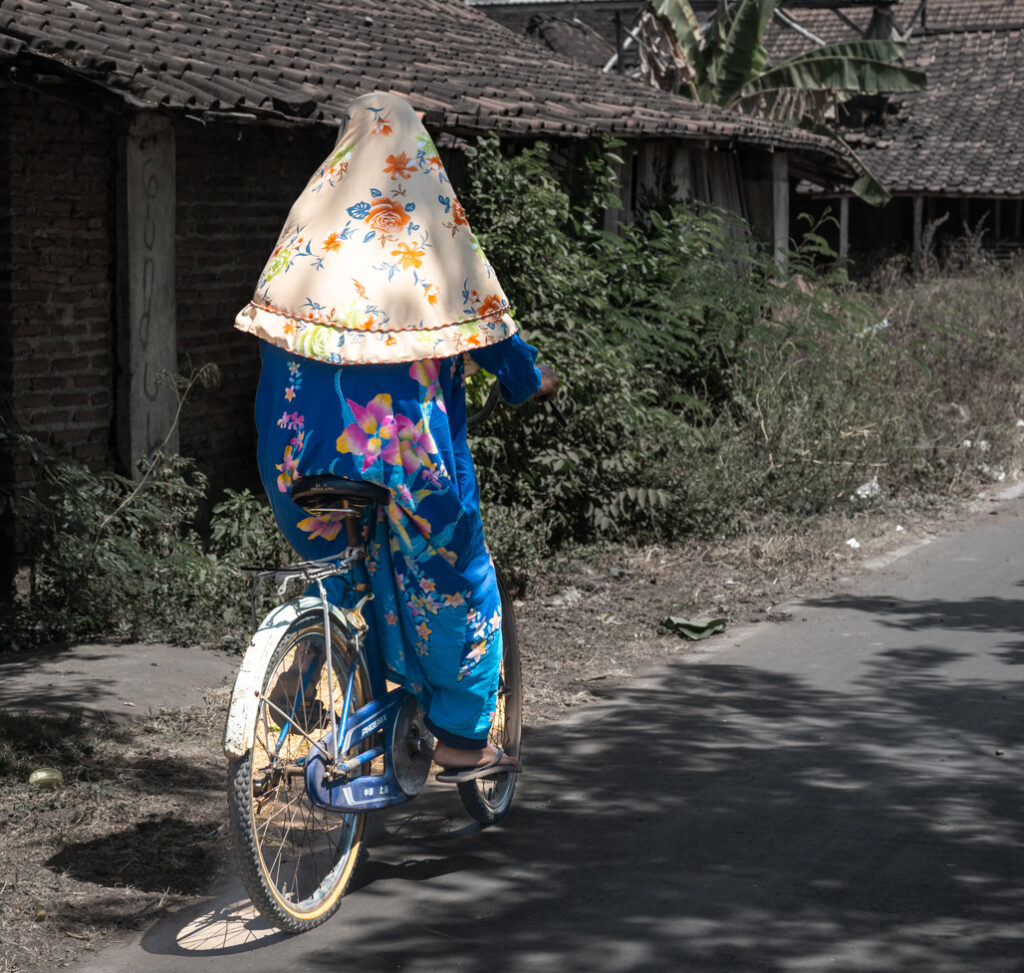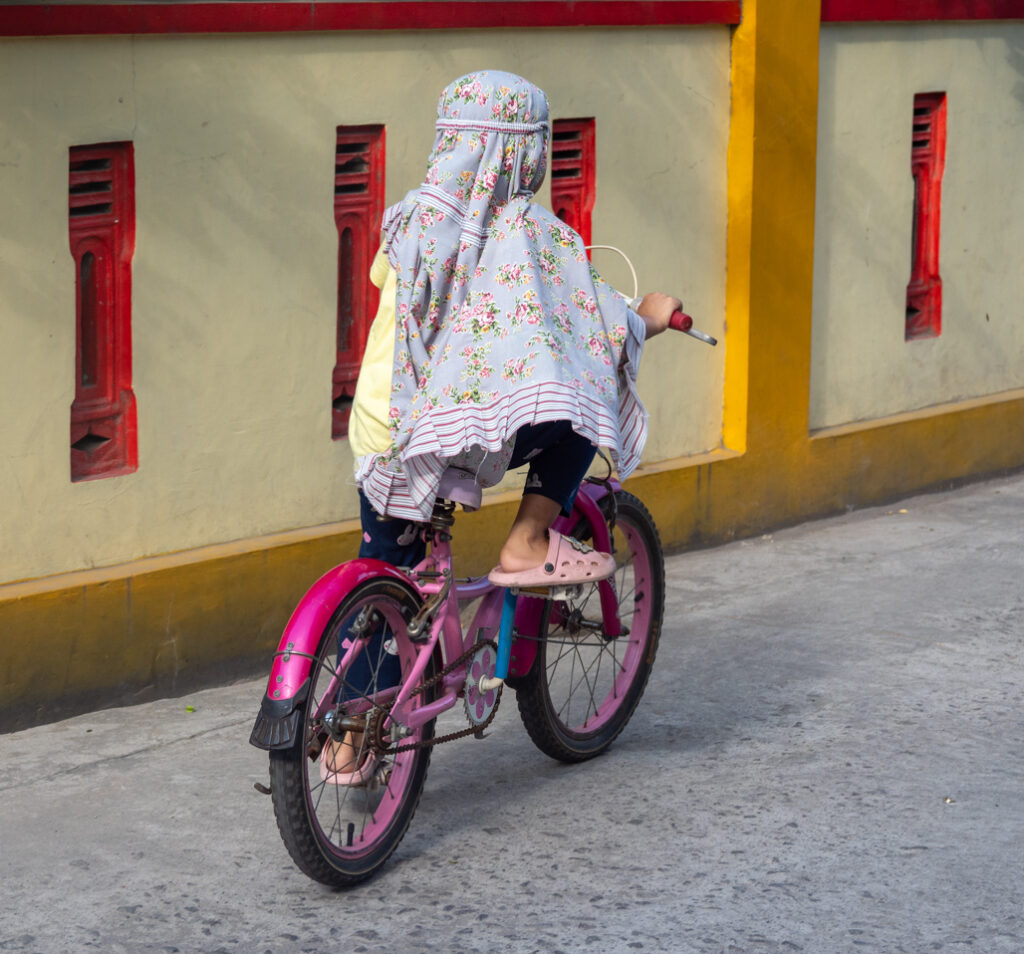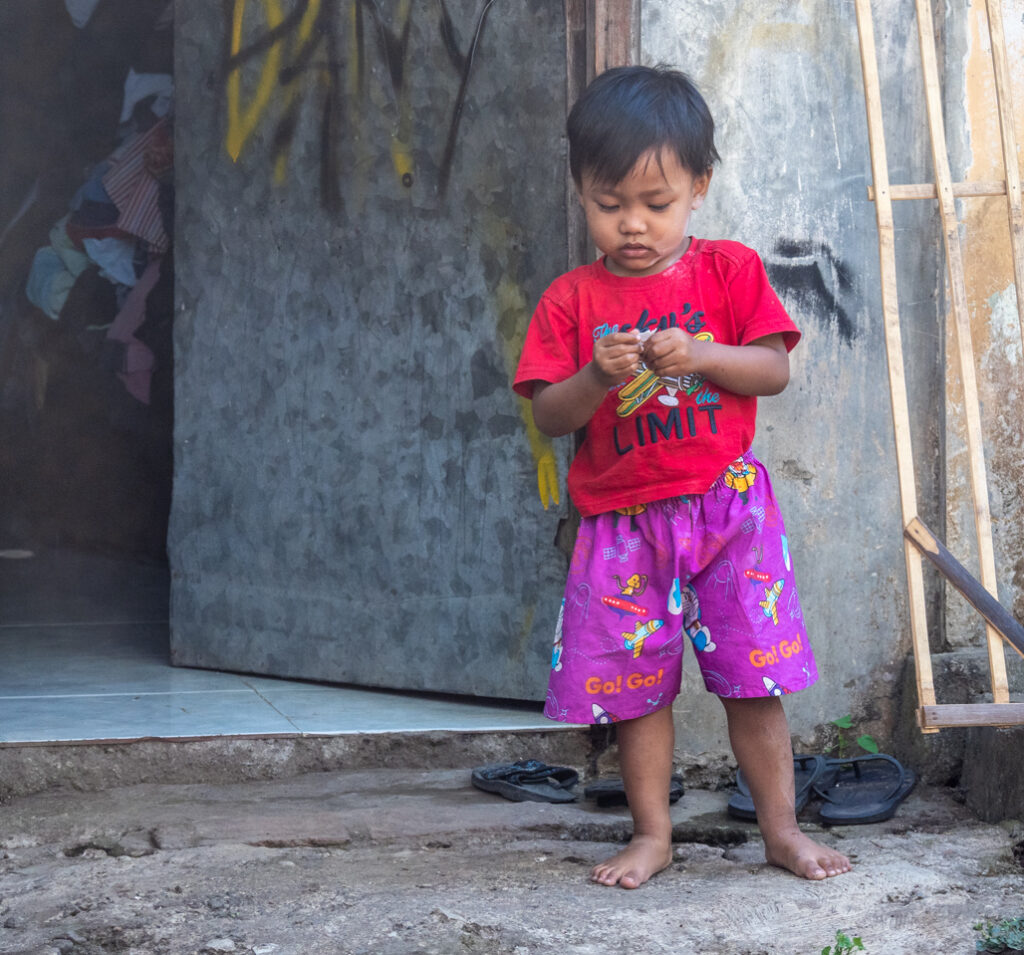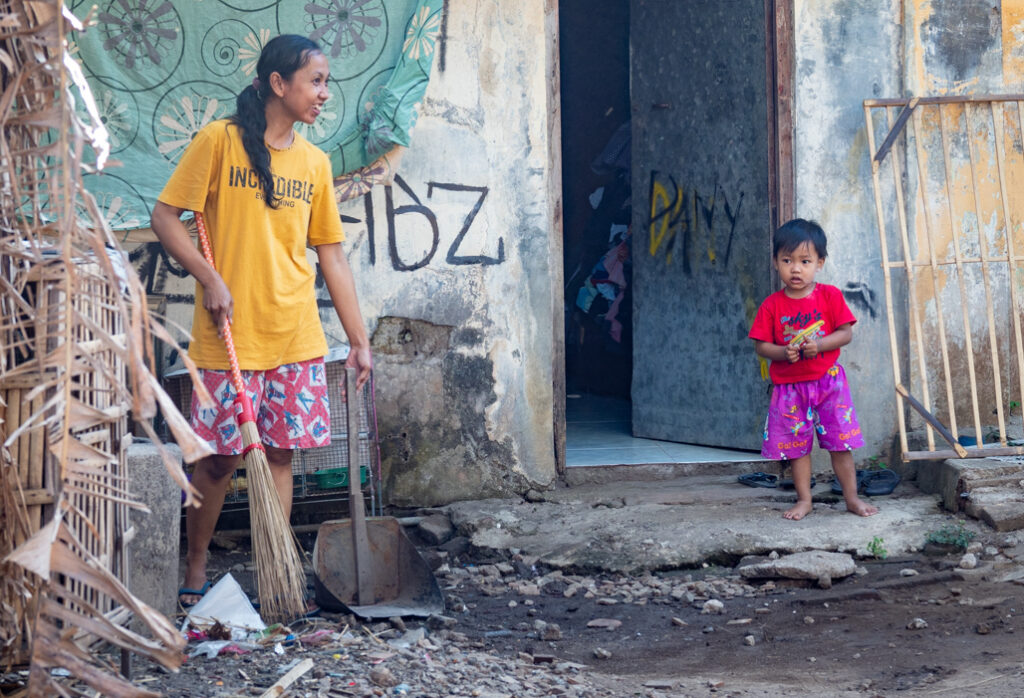 I do not know what this guy was constructing with all that bamboo.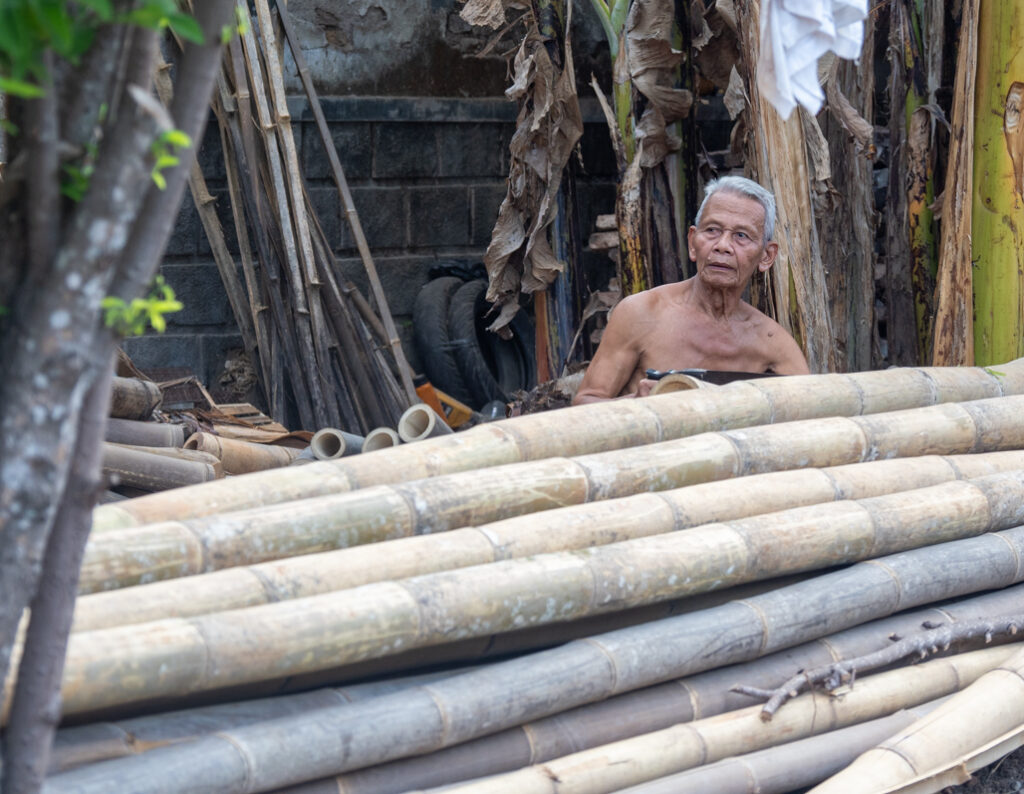 Because we arrived in this village on the day they were celebrating independence, many people were singing and dancing in the streets.