The first (and I believe only) supermarket in Siem Reap installed the first escalator probably in all of Cambodia. We heard that people came to the city just to see and ride the escalator. However, while we were there, the escalator was under repair. Enjoy these two photos, and laugh a little!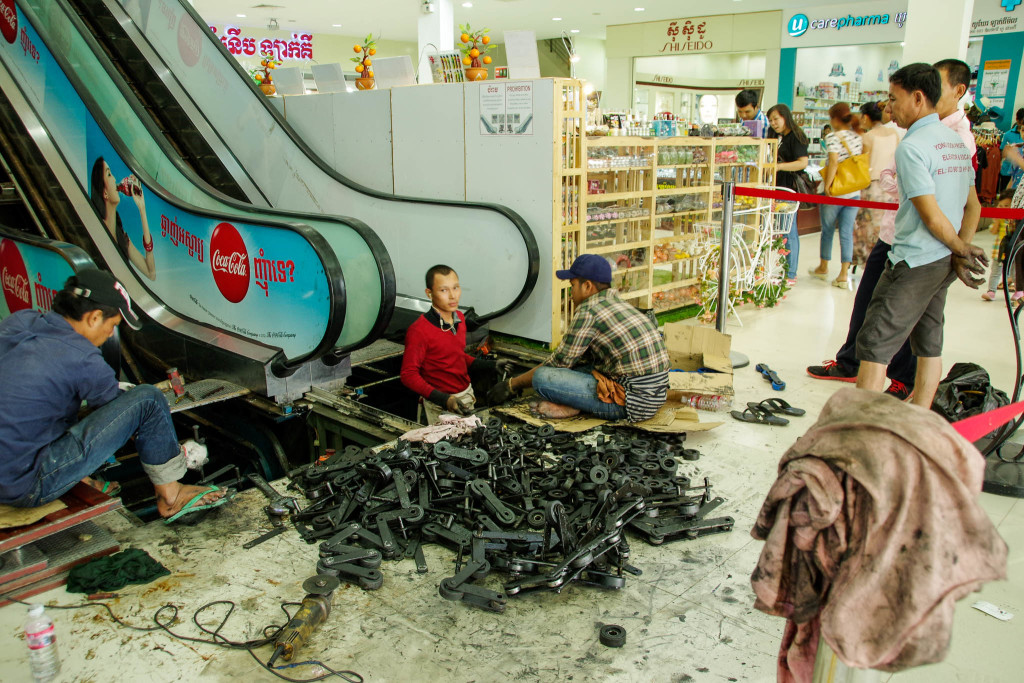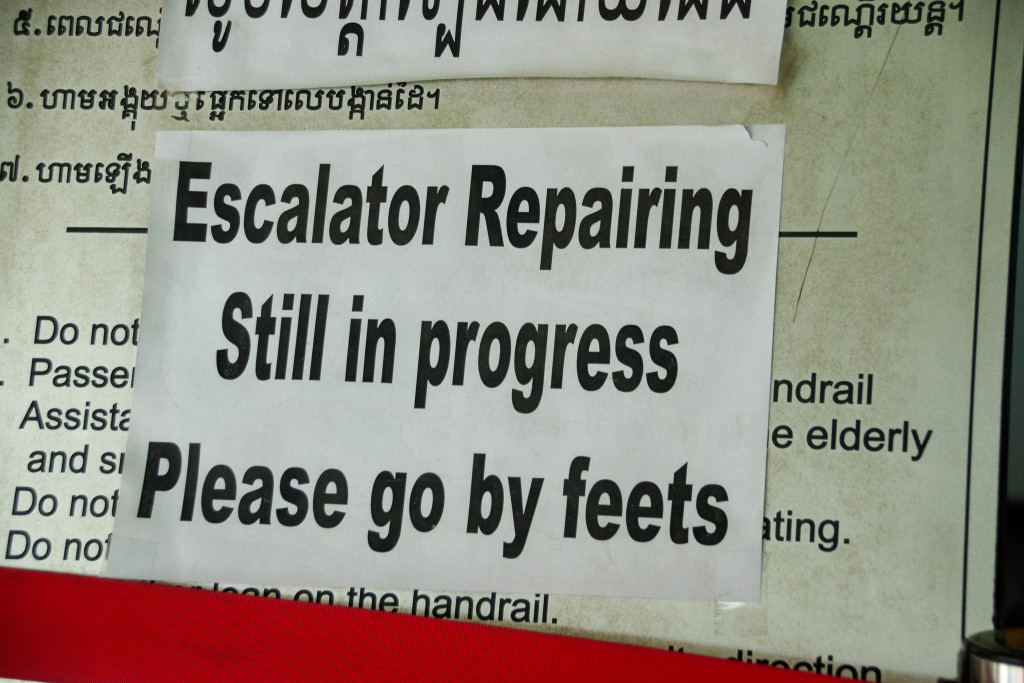 Yes, that is Johnny Walker Red and Black! On the side of many streets in Cambodia you will often see such displays. These are liter bottles of gasoline! There are a few proper gas stations in the cities, but the road side Johnny Walker liters are all over, especially for those driving motor bikes………and there are lots of them. Someone of my fellow photographers asked, "Anyone know who consumed all that scotch before they used the bottles for gasoline?"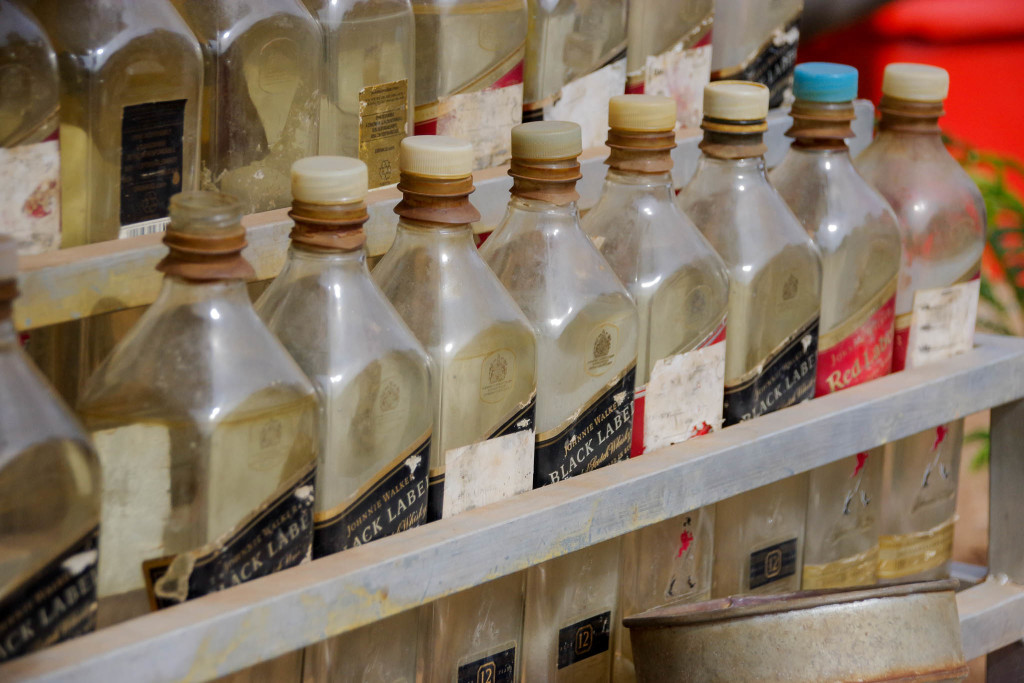 Happy Pizza. That is the name of this pizza place, which was just down the street from our hotel in Phnom Penh. It is nowhere on the menu or in the signs in the restaurants but "everyone knows" that Happy Pizza in Cambodia is pizza with a little bit (or sometimes more) of a special herb sprinkled on top. Yes, I am not sure about the legality of it but if someone orders "happy pizza" at all or most pizza places, not only in the one restaurant called Happy Pizza, the pizza will have bits of marijuana sprinkled on it.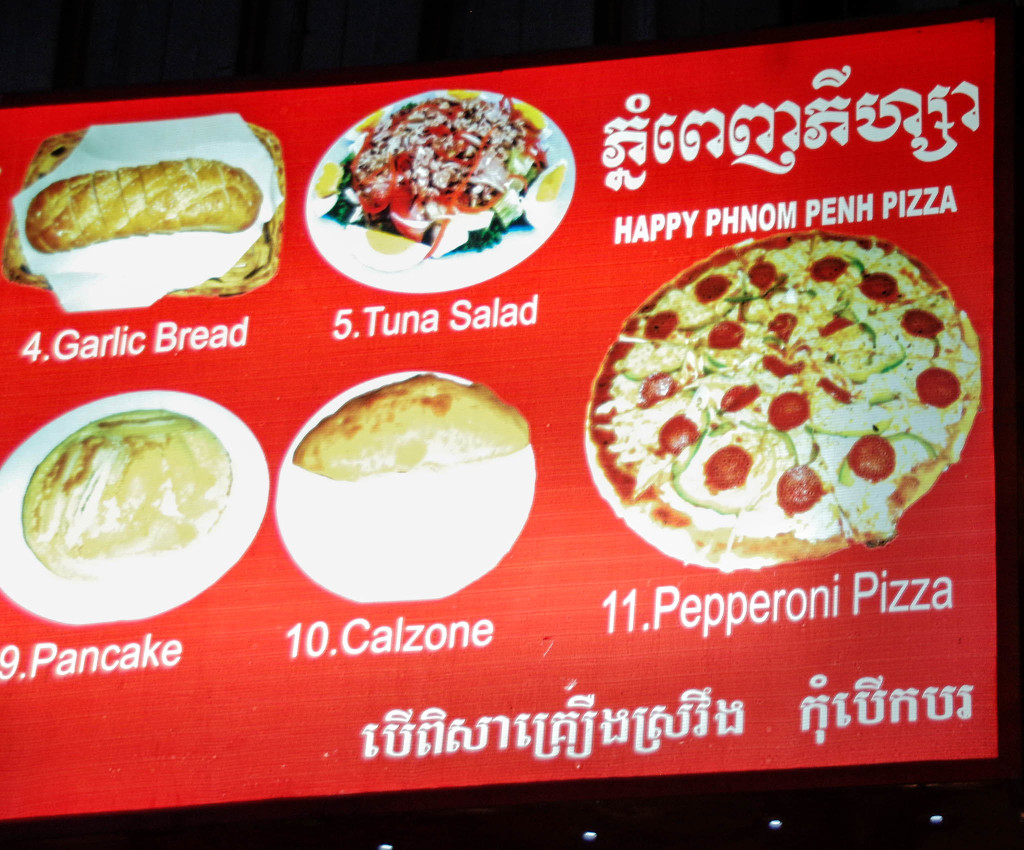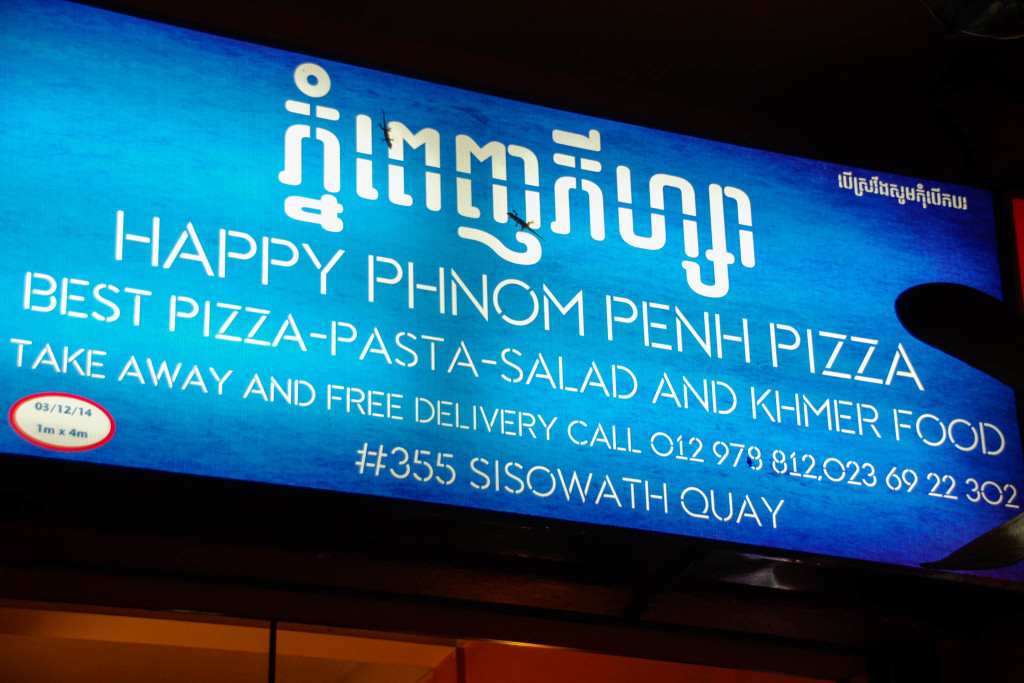 Good Dads
As I walked past this store, the man was sitting there with a very engaging smile and was doing something strange with his hand like waving in a funny way. I walked over to him then saw the rawhide that he was holding and then walked up into the house/shop to see his 2-month old daughter in the hammock. He had devised this way to rock the hammock and still be selling or trying to sell his wares. Good daddy!
Another good daddy! And a photo that really tells a story.