A cruise and then a lunch. This is primarily a fishing village. We took two boats (our cruise ships) for a ride up and down the river to see the village. Here our  captains were awaiting our arrival.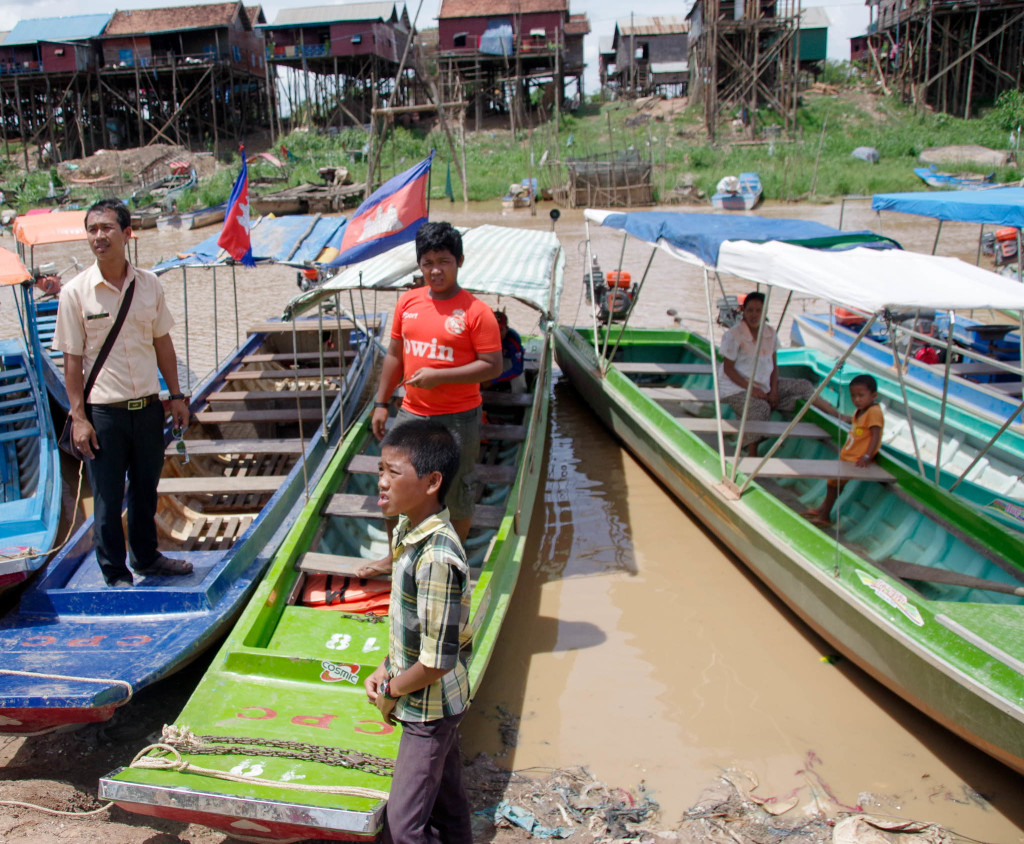 Tim, Alan, Karl, and Caroline were passengers in the blue boat.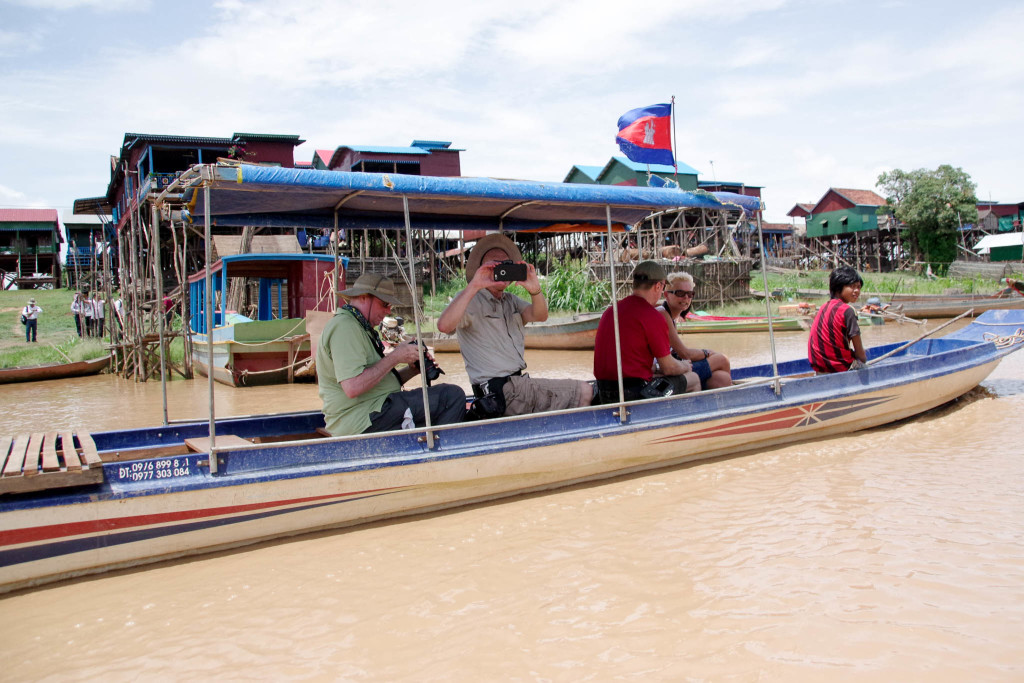 In this photo you can see men passing building materials in chain gang fashion to build a new bridge.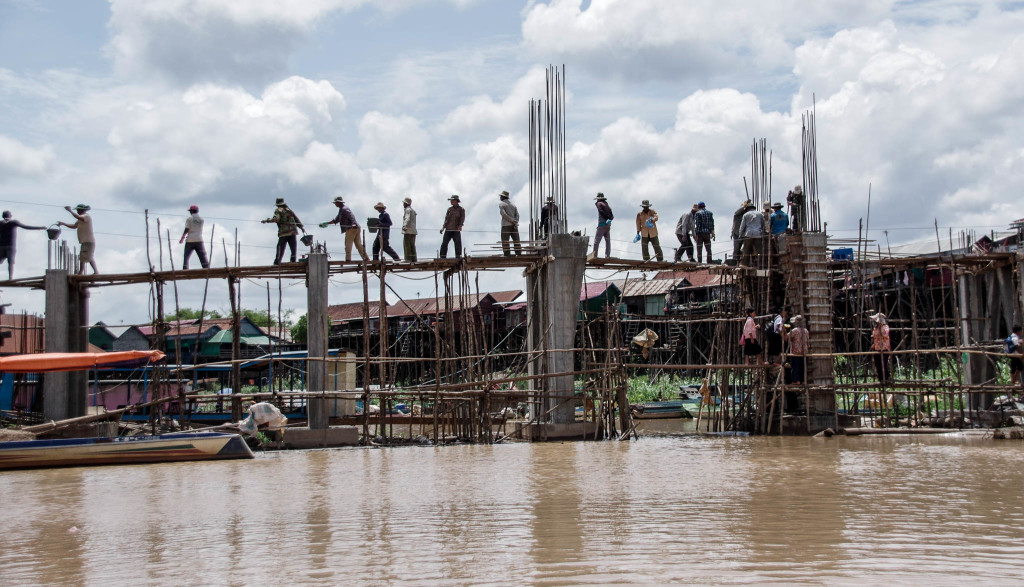 Other boaters were very careful to slow down when approaching another boat to avoid splashing up the muddy water.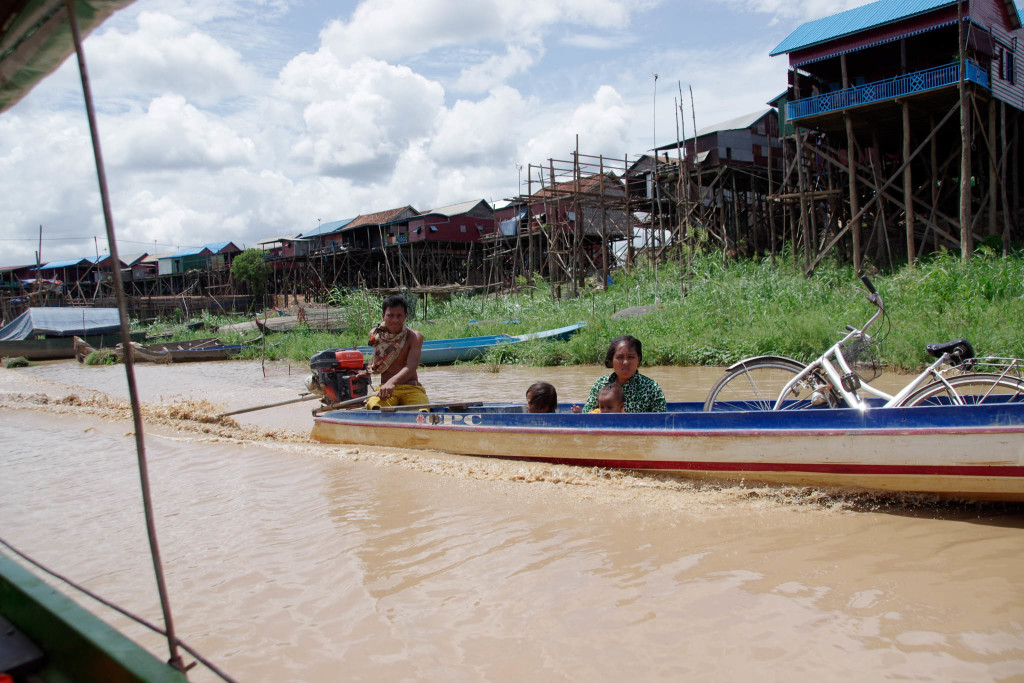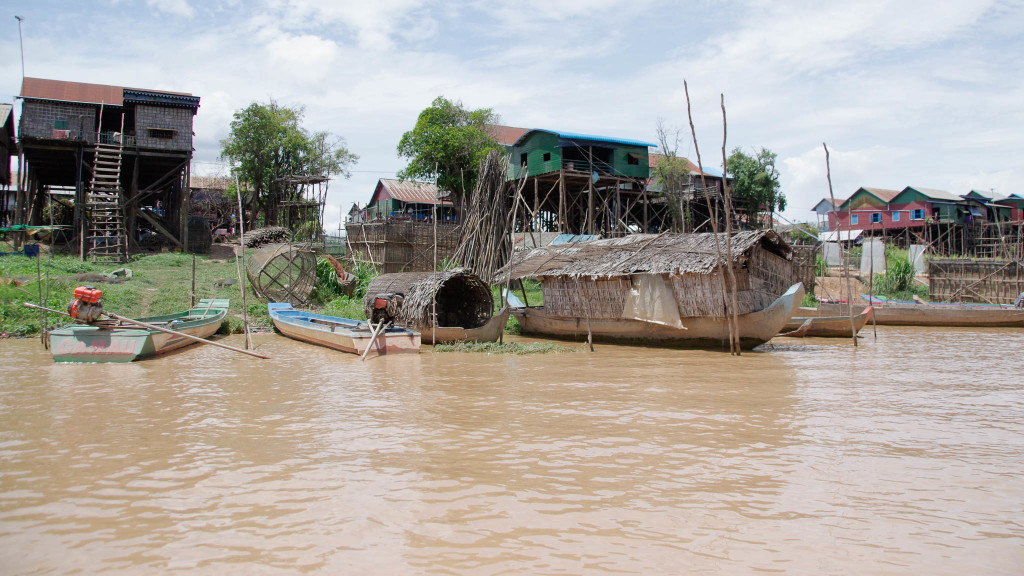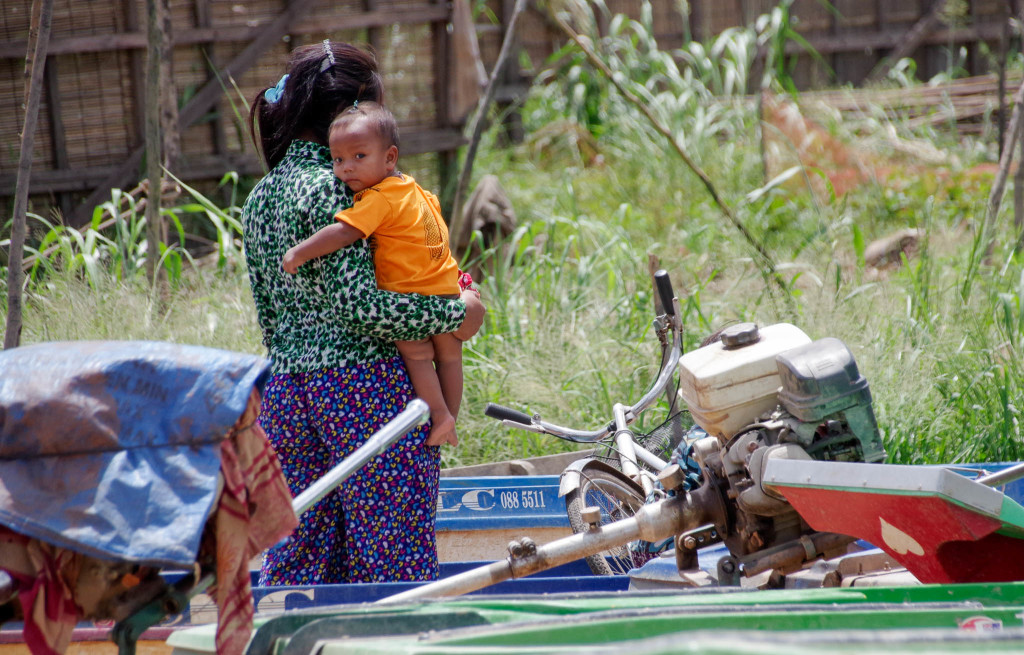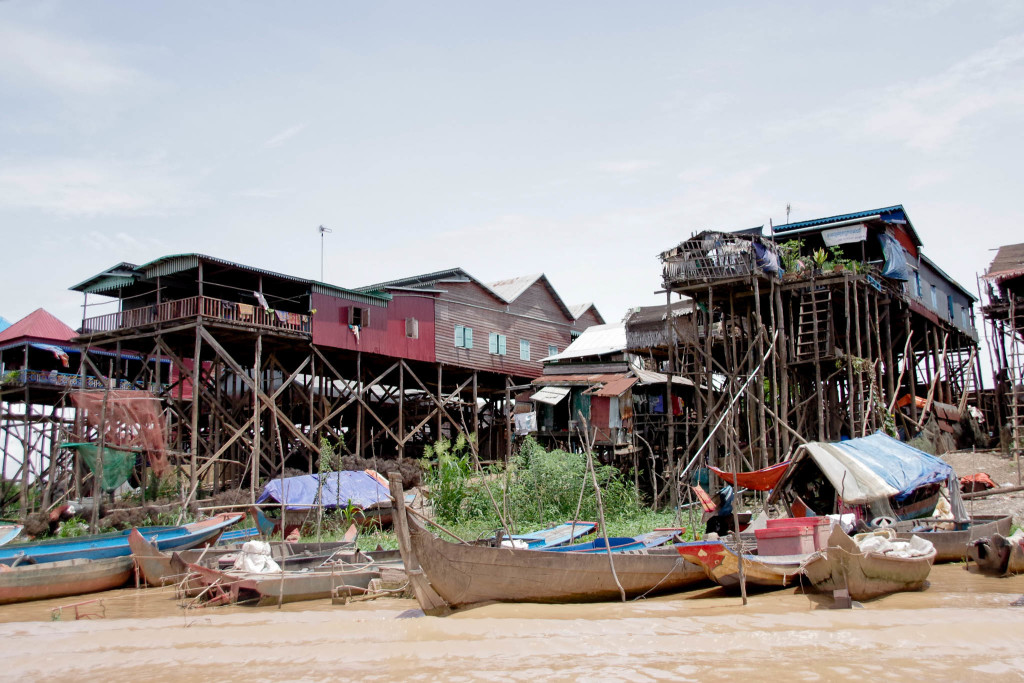 Our oarsman looked to be 10 or 12 but I was told he was probably more like 14.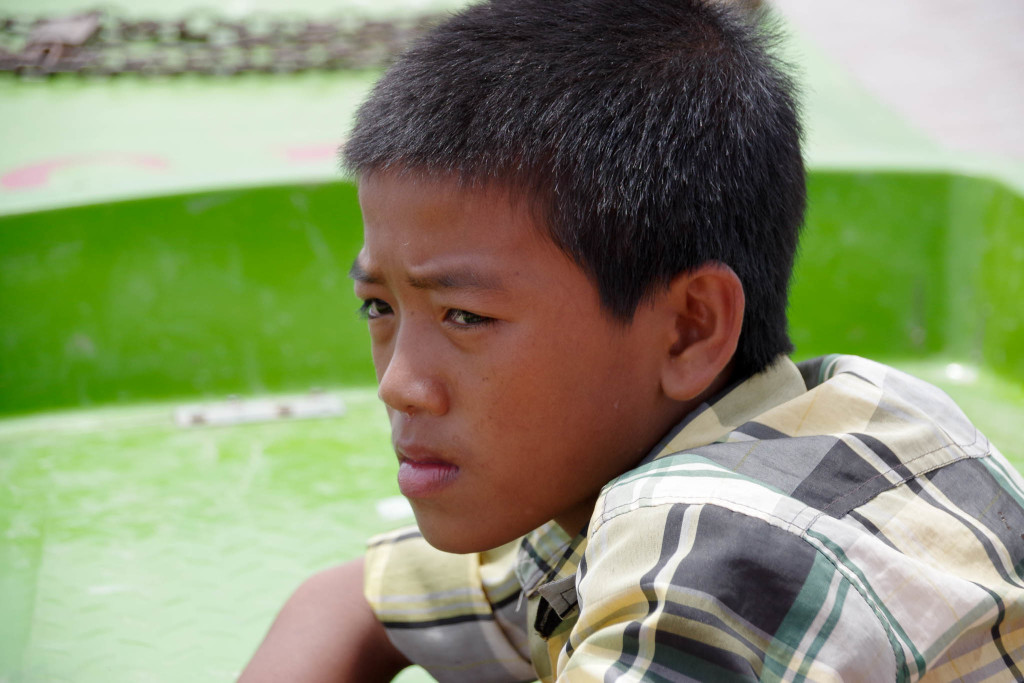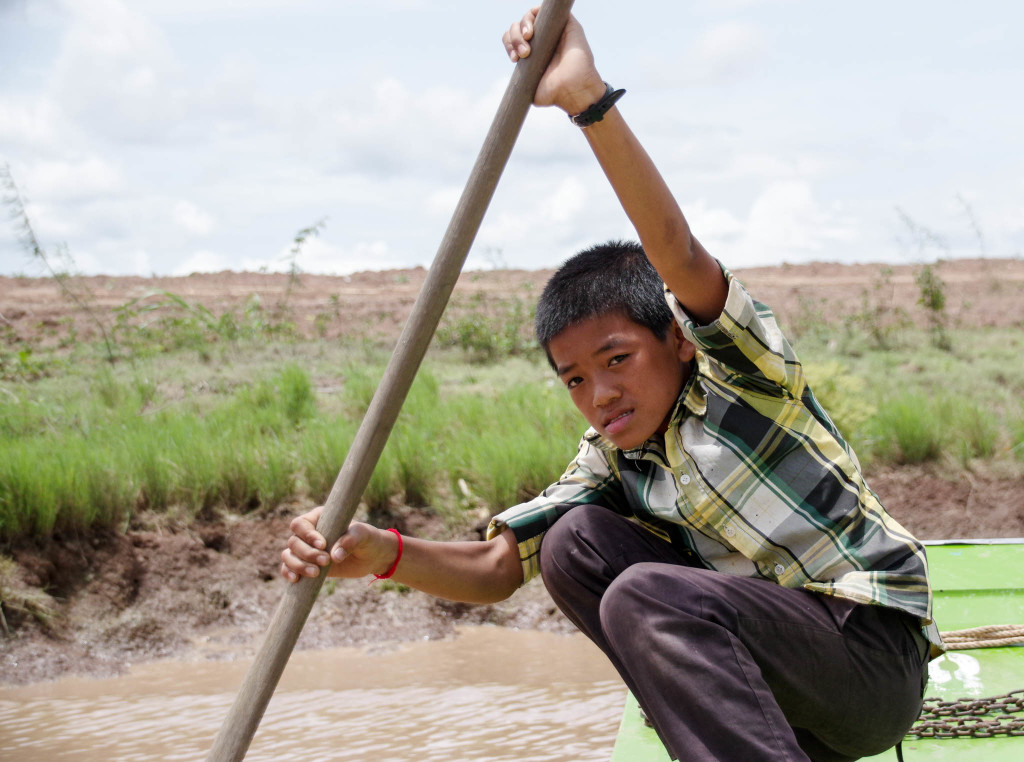 After our cruise, we went to lunch in a rather nice home. In order to get to it however, we had to traverse some very muddy land. Note that a couple of men dragged some boards to make a walkway for us.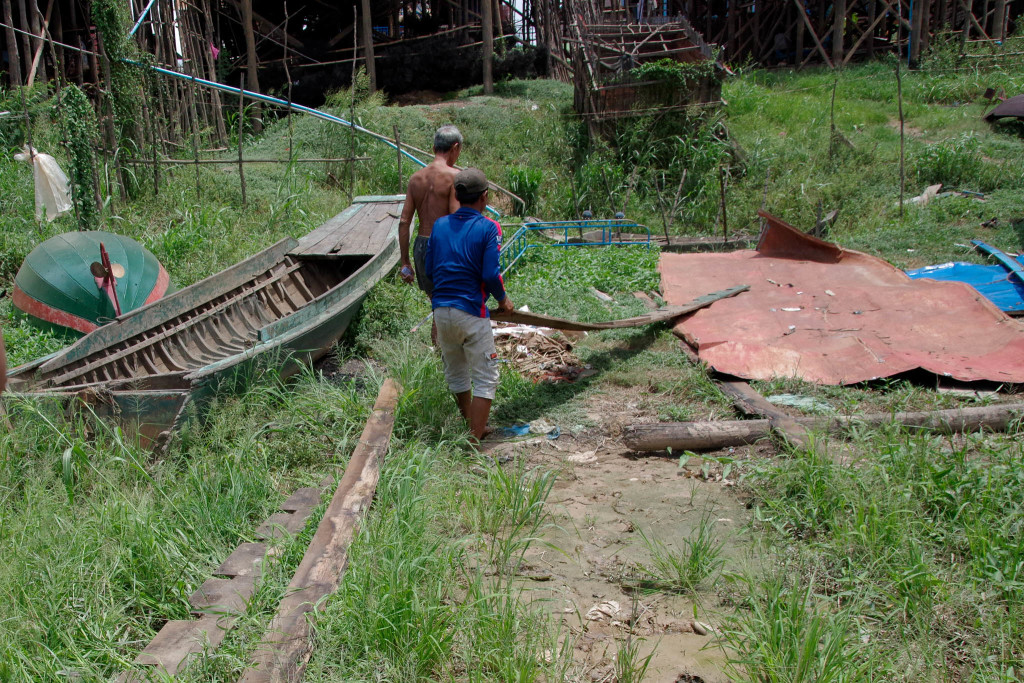 Note that all the houses are raised because of high water at times of the year.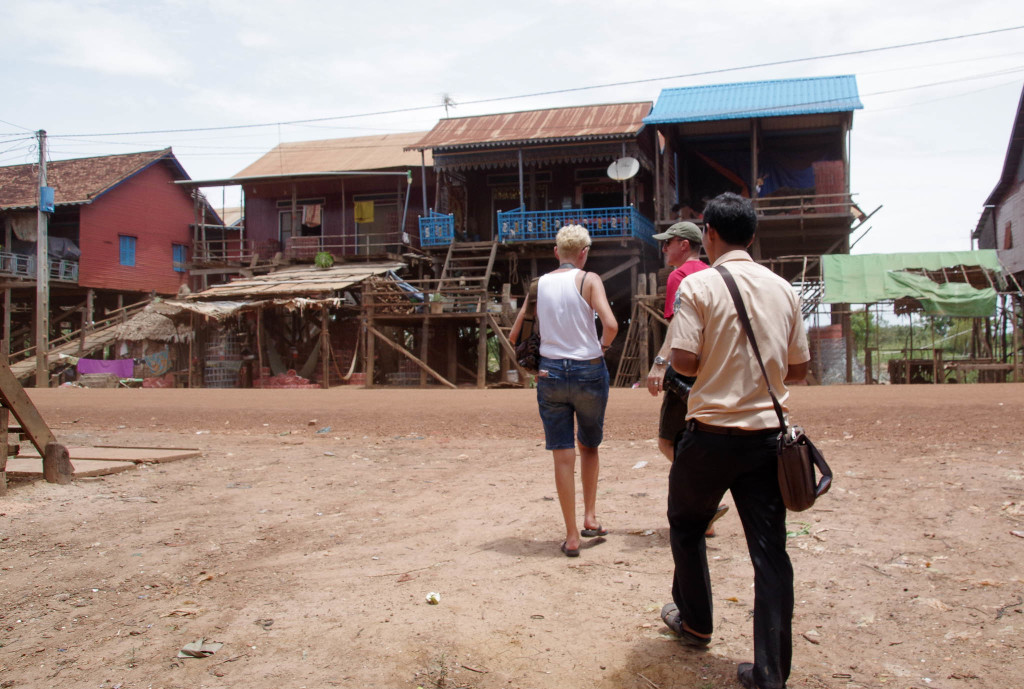 Our hostess preparing our lunch.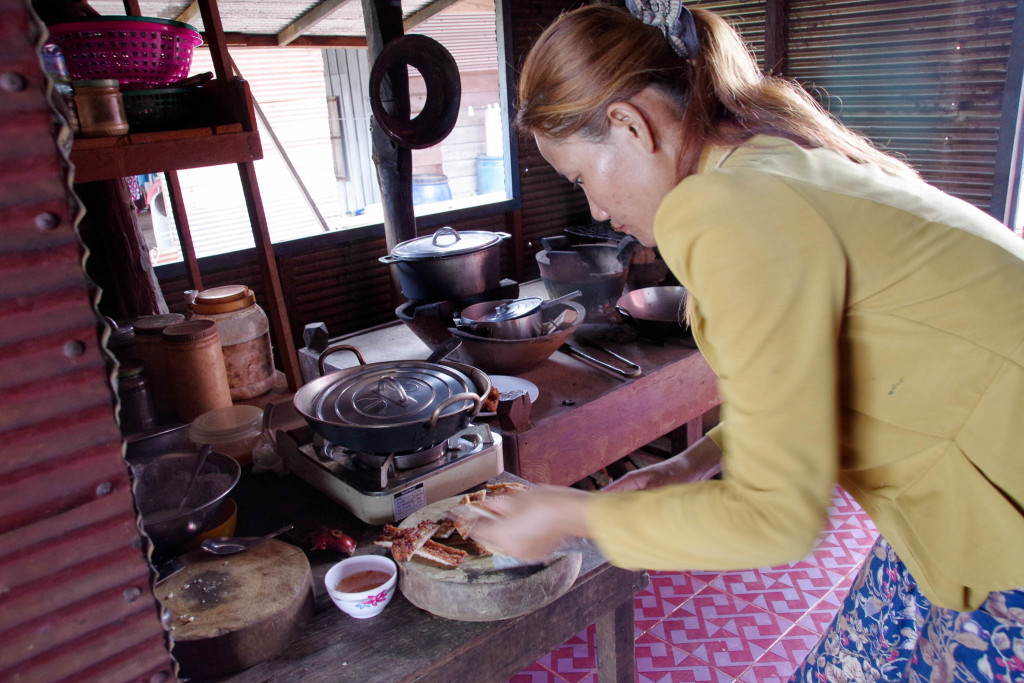 Inside our hosts' home.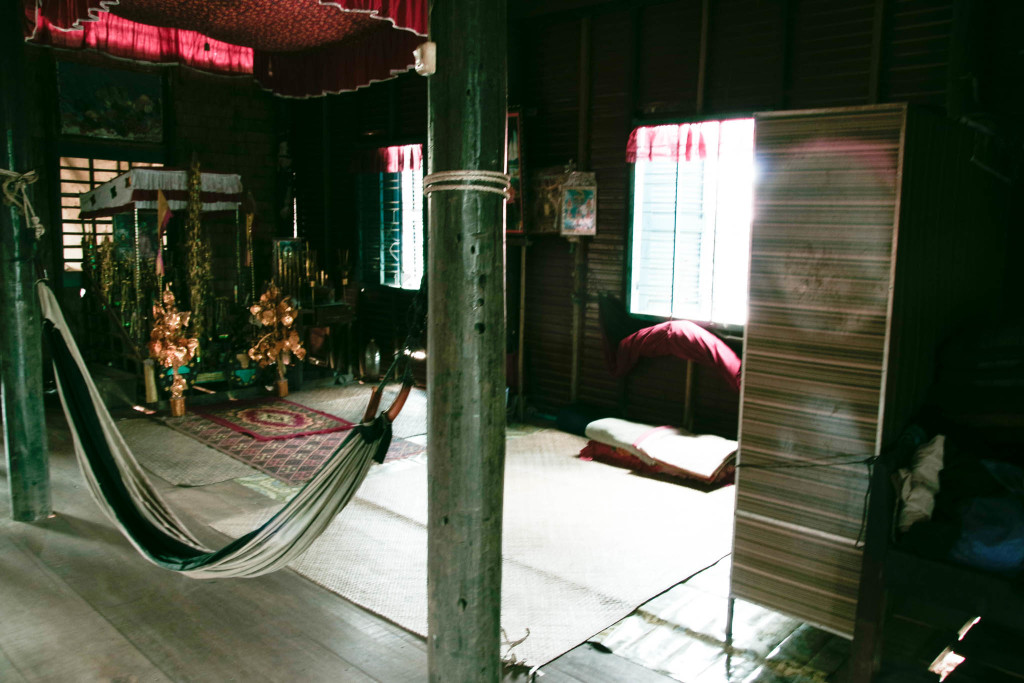 We ate on the balcony overlooking this muddy river.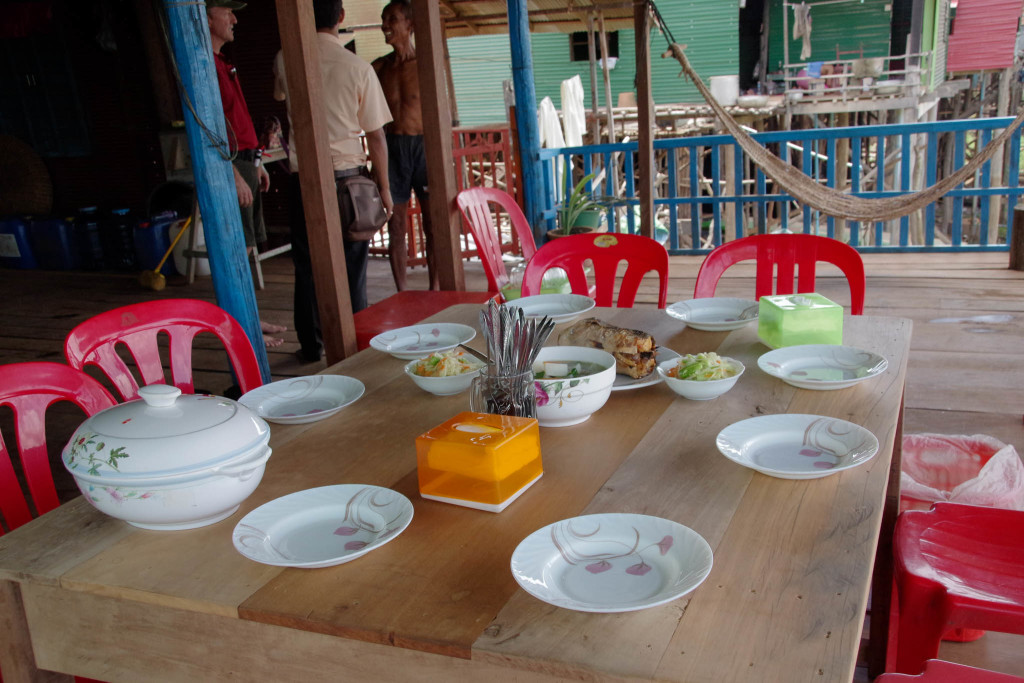 The following photos were taken from the area where we had lunch.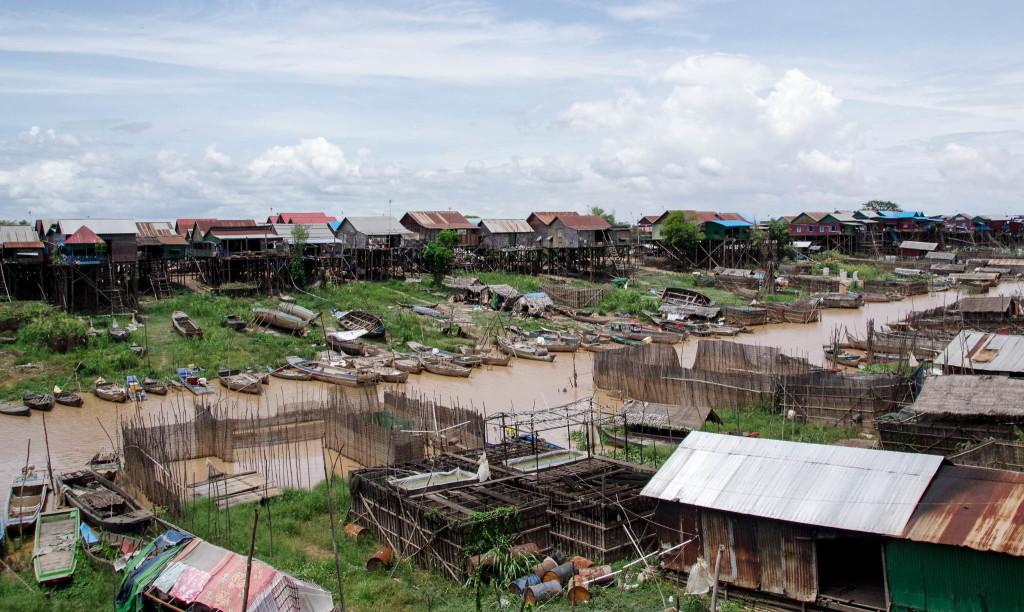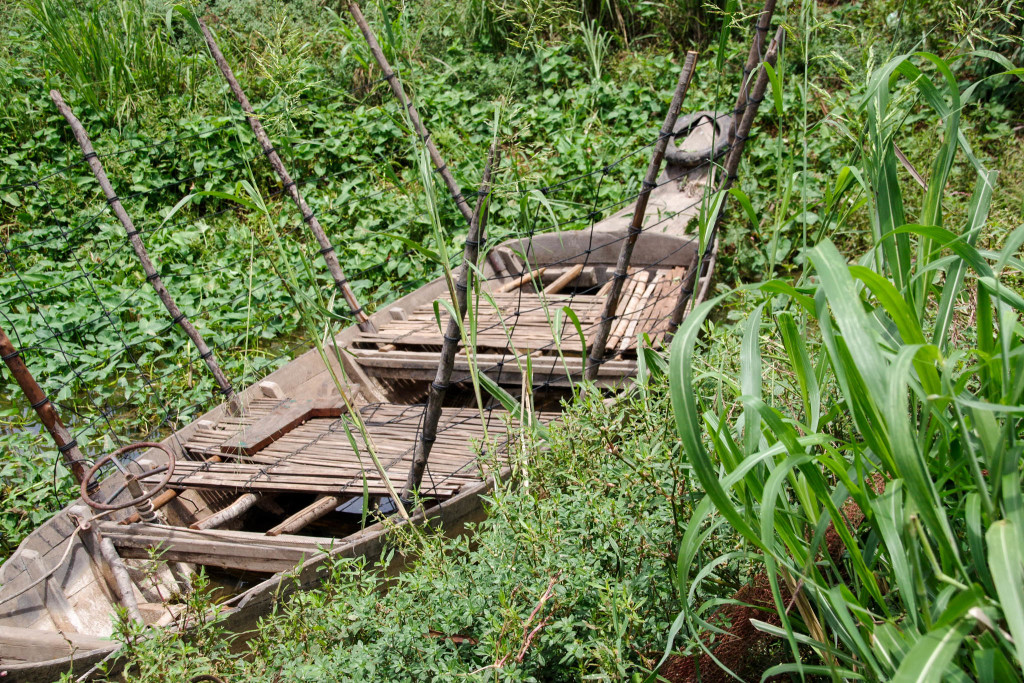 After lunch our hostess made a cell phone call while reclining on the ever present hammock.