Our Burmese guide.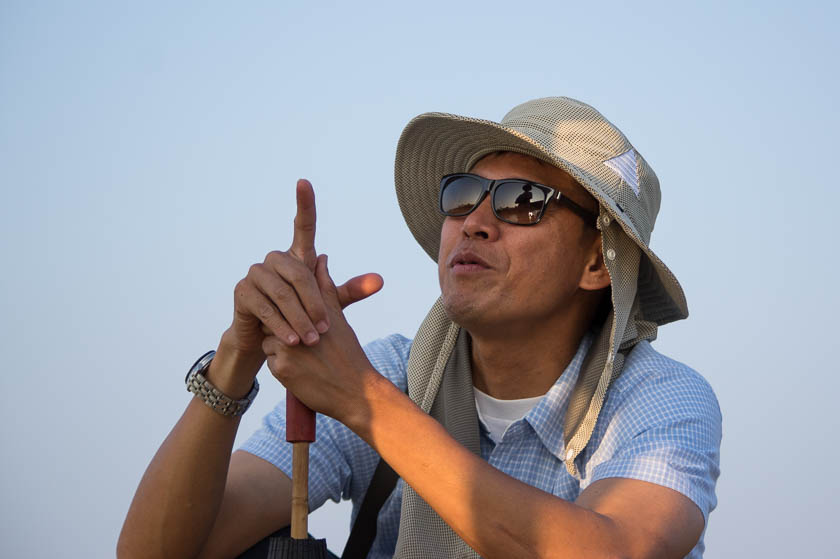 My masseur in cafe in Heho.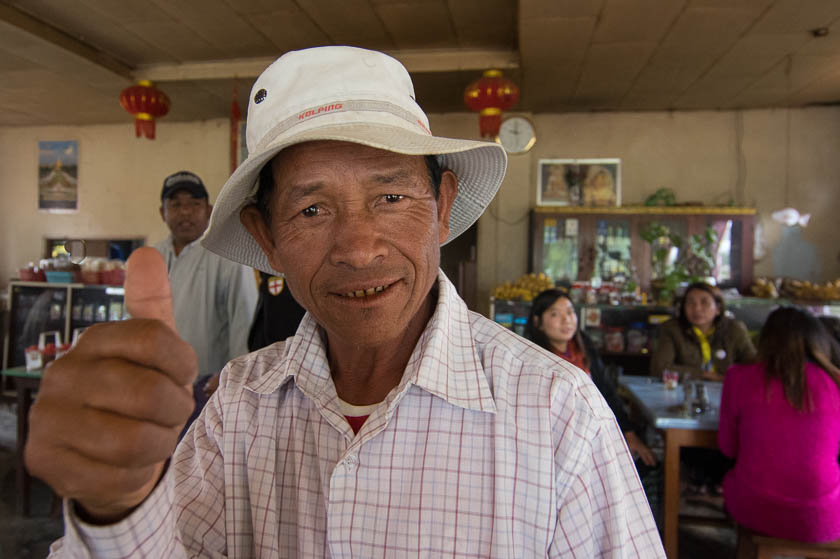 A woman in Heho selling wild honeycomb.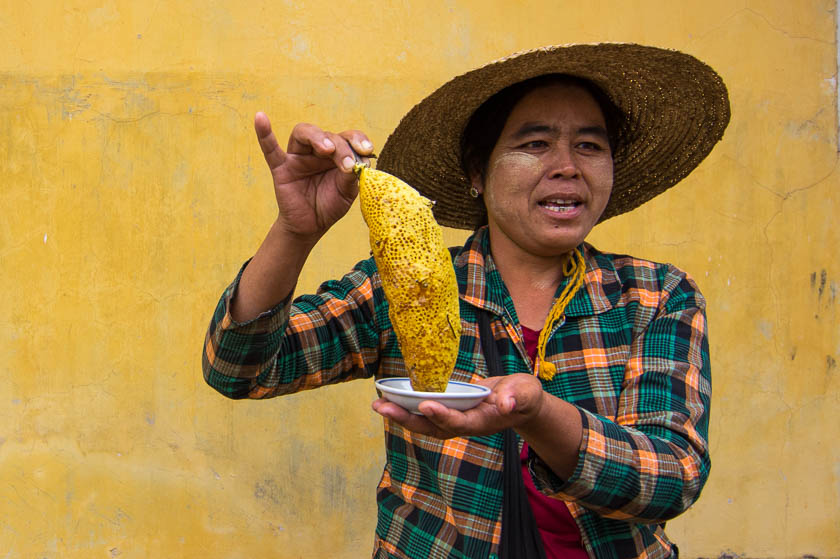 This woman seemed to be overseer in a corn "factory" in Heho where the women sort, shuck, and bundle corn.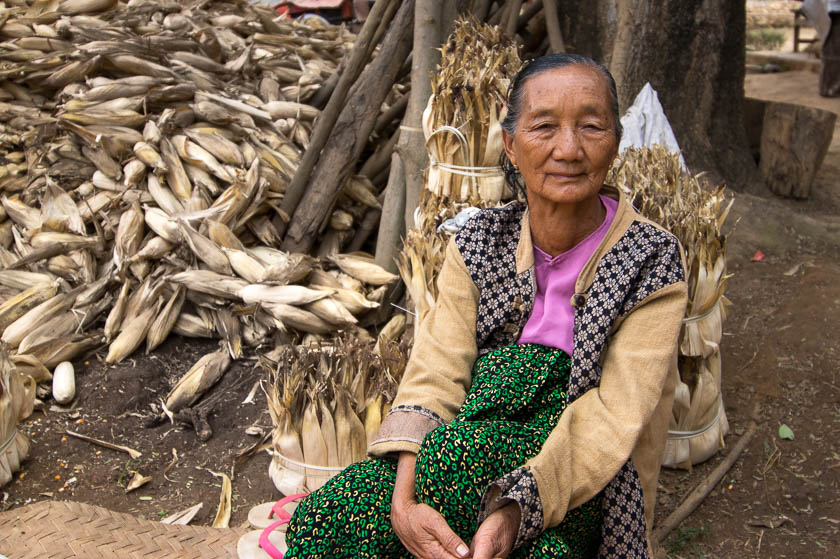 Until I looked at this photo I did not realize that this woman's head covering is a button-down shirt.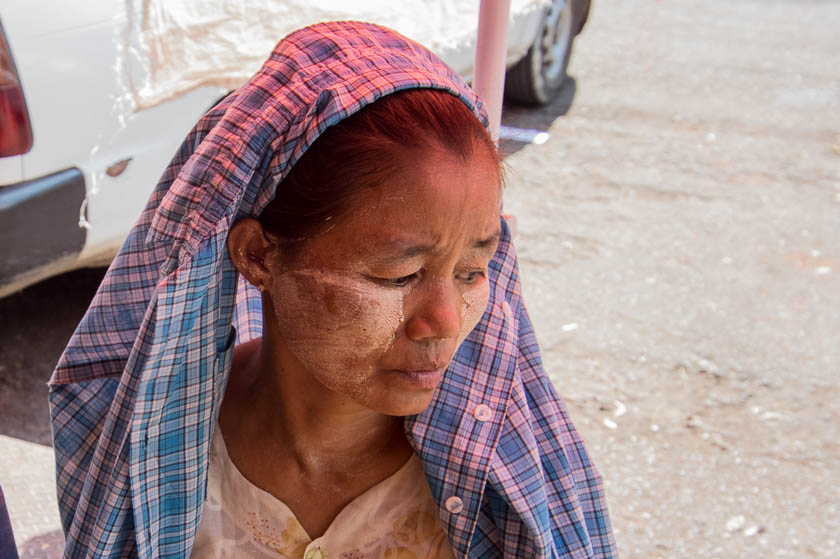 When walking in the area of 19th Street, a lively area in Yangon, we came upon this man with a small mirror in hand trimming his mustache. He was happy to continue what he was doing to allow us to get some photos. I think the other guys on bikes next to him were rather amused.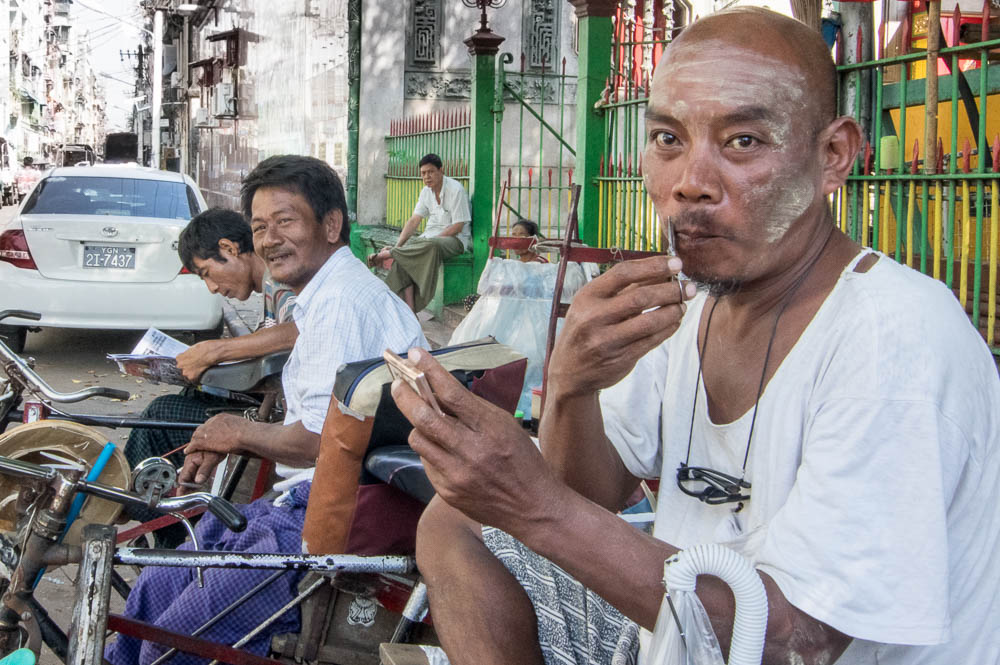 Here are two photos taken on the streets of Yangon Myanmar. Of note is the yellow coloring on the faces of the people, even the baby. This is called Thanaka. It is a yellowish-white cosmetic paste made from ground bark. It is a distinctive feature of the culture of Myanmar. The people use it to look "beautiful," to protect the skin from sun, and to condition the skin. I had it applied to my cheeks on two occasions by local women. And, I learned how to grind the powder. When applied, it is mixed with water and feels like an astringent, going on cool and damp. Many people draw leaves or hearts into it before it dries. When Burmese people saw my face painted with Thanaka, they smiled and said, "beautiful!"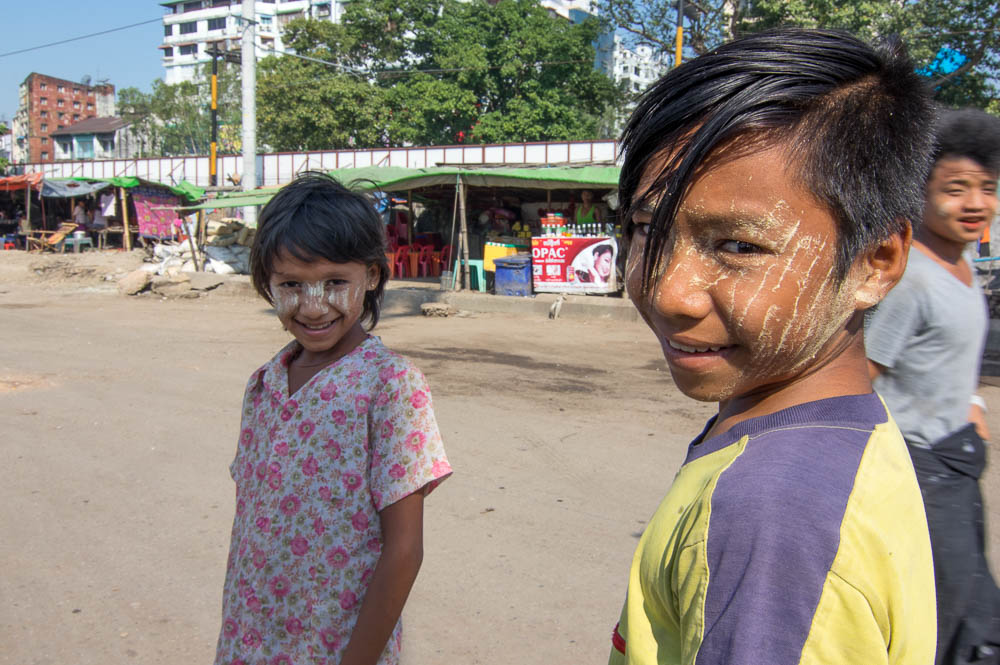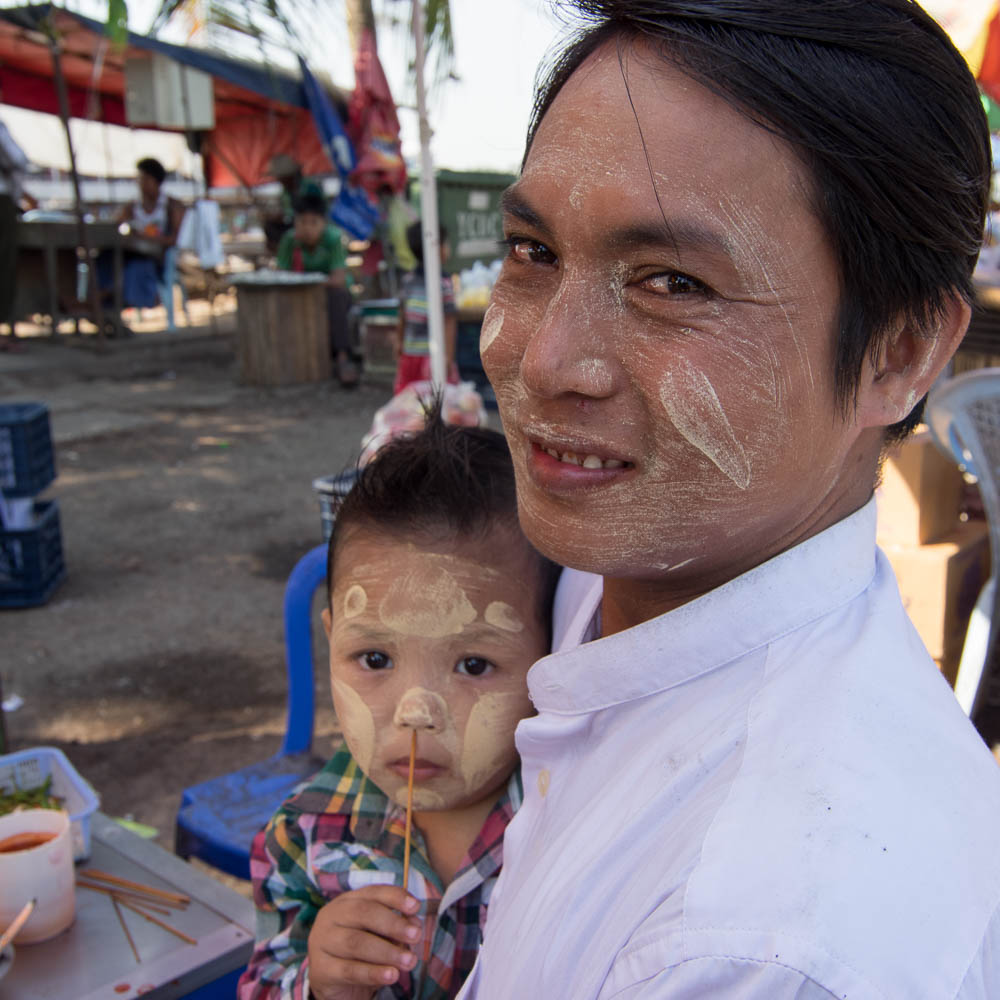 Here is a woman selling Thanaka in the market. Note the piece of Thanaka bark she has in her hand. She applies a small amount of water to the abrasive surface and with a circular movement rubs the bark against the surface (which is like a fine cement).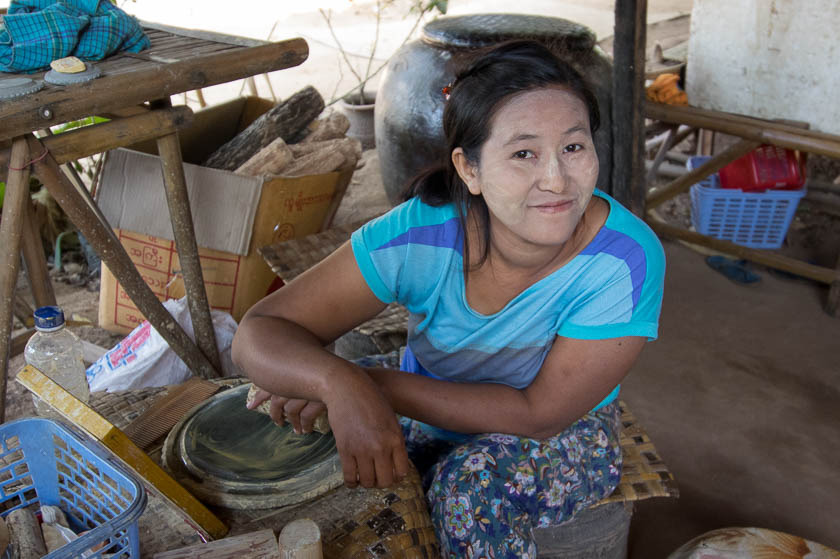 And here are three photos of me having Thanaka applied to my face.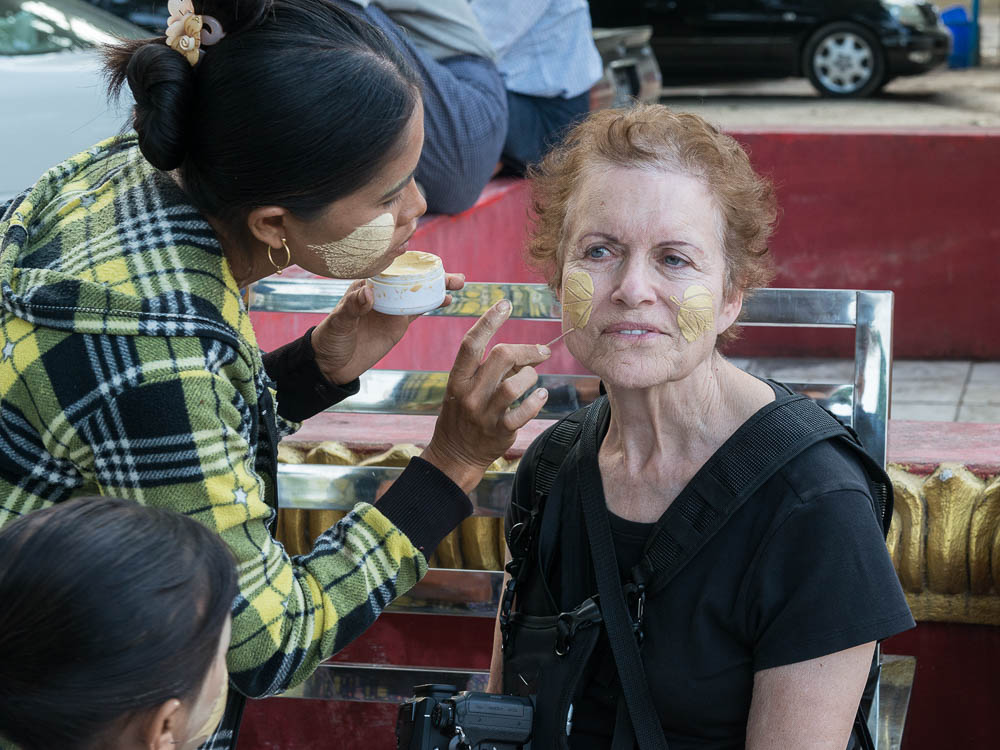 And this beautiful child before her thanaka was refreshed…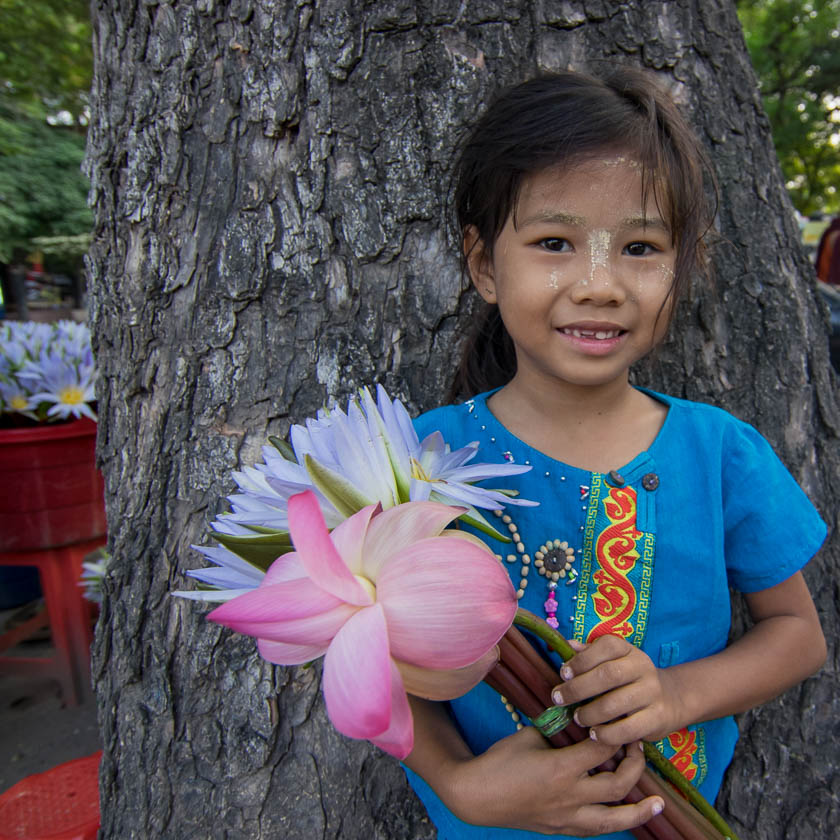 Looks like this boy's mama overdid the thanaka! Or maybe he did it himself.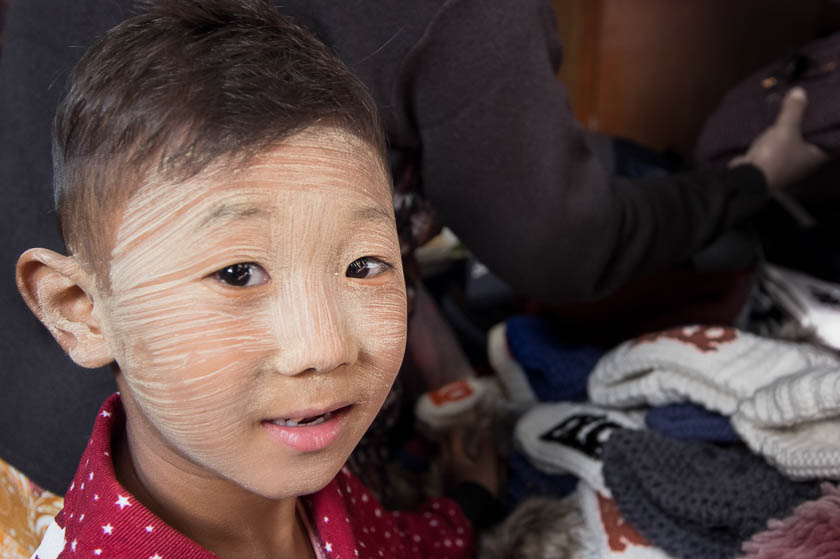 These ladies were in the Chinese section of Yangon.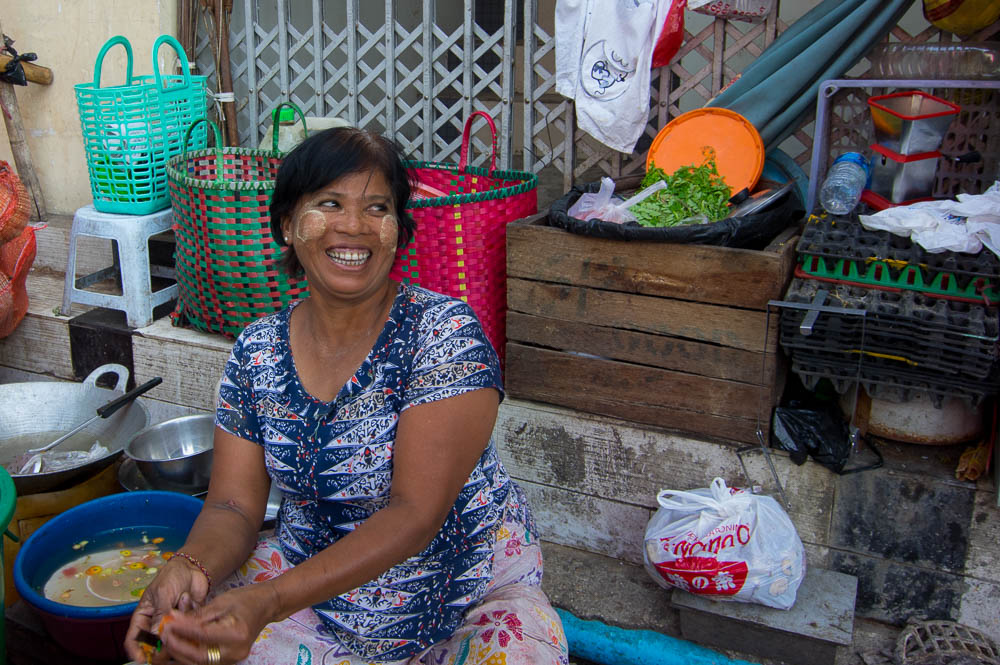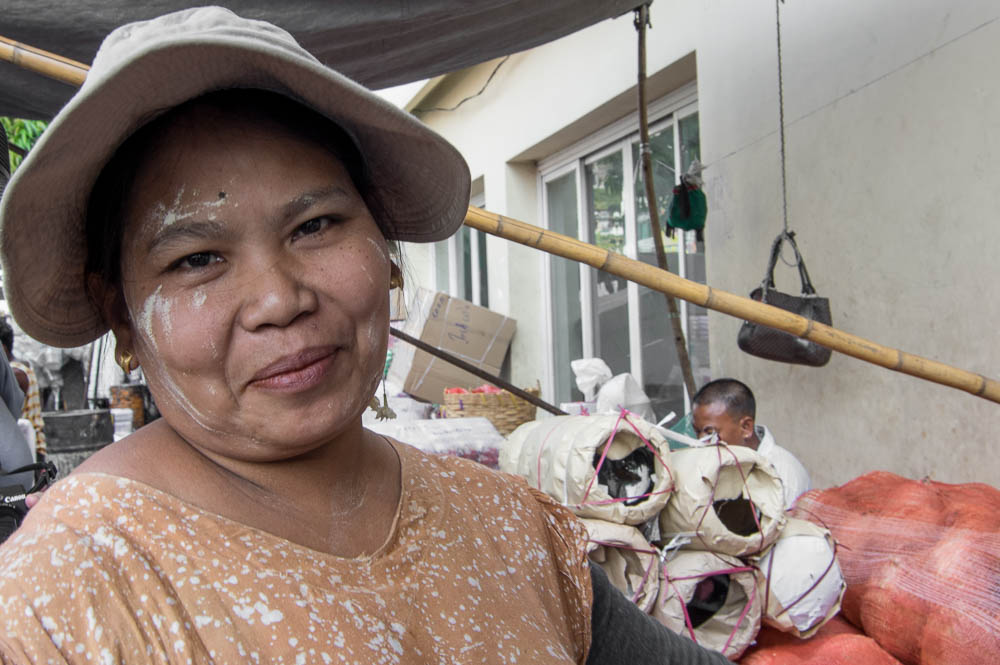 What was this mom thinking? Most Burmese people put Thanaka on their children's faces (and on their own faces – especially women). And we saw many (young) people who dyed their hair or sections of their hair. But, this mom, who was looking adoringly at her baby daughter, died this child's hair, and put eyebrow pencil and lipstick on her. Did she think it was attractive? This photo was taken in the Chinatown area of Yangon.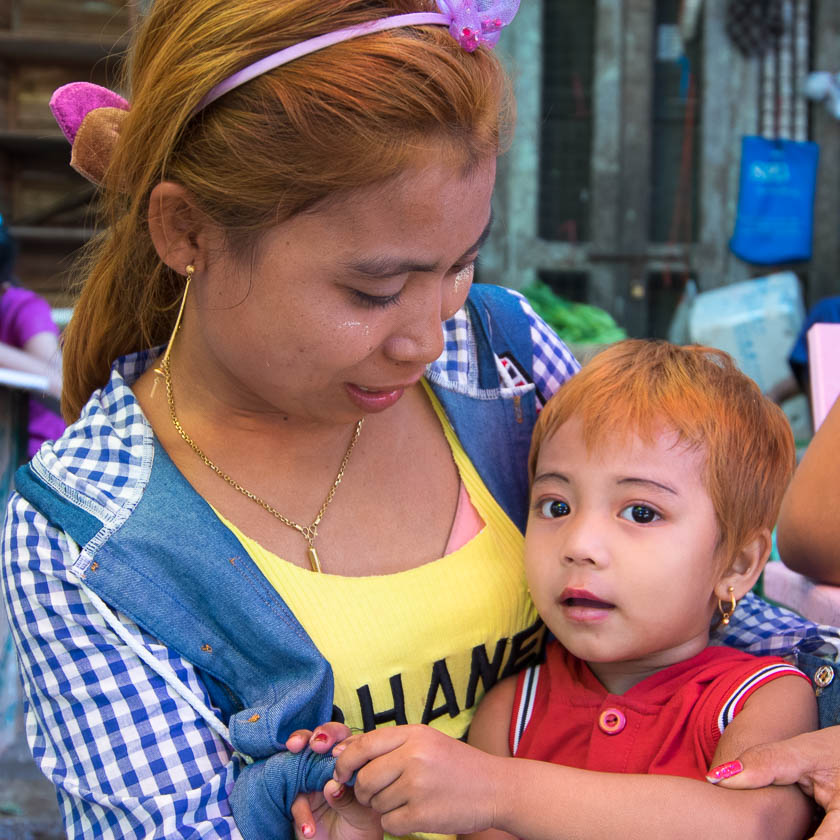 Many people were reluctant to have their photos taken but those who were receptive seemed to enjoy seeing the pictures when we showed them to them on our camera's LCD screen.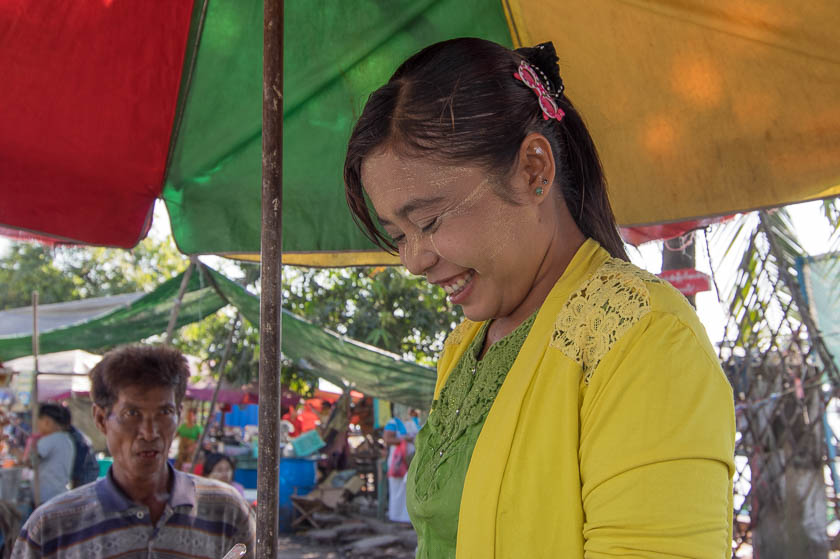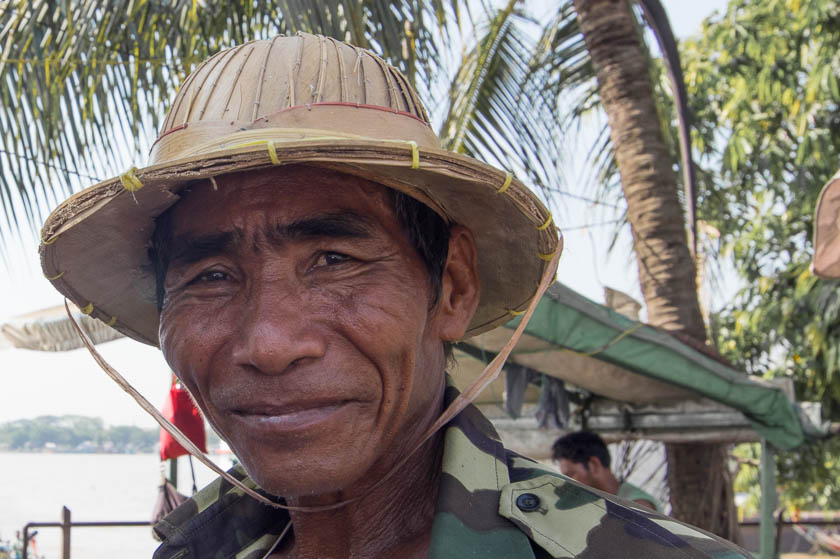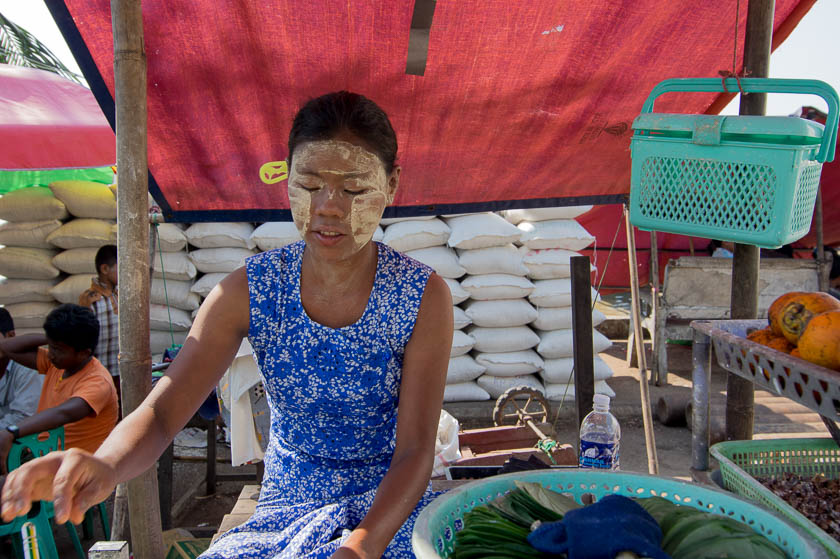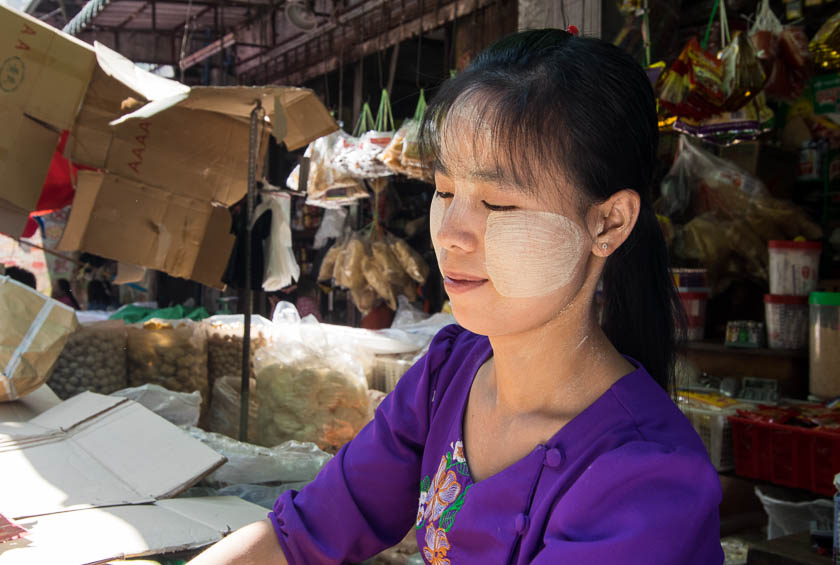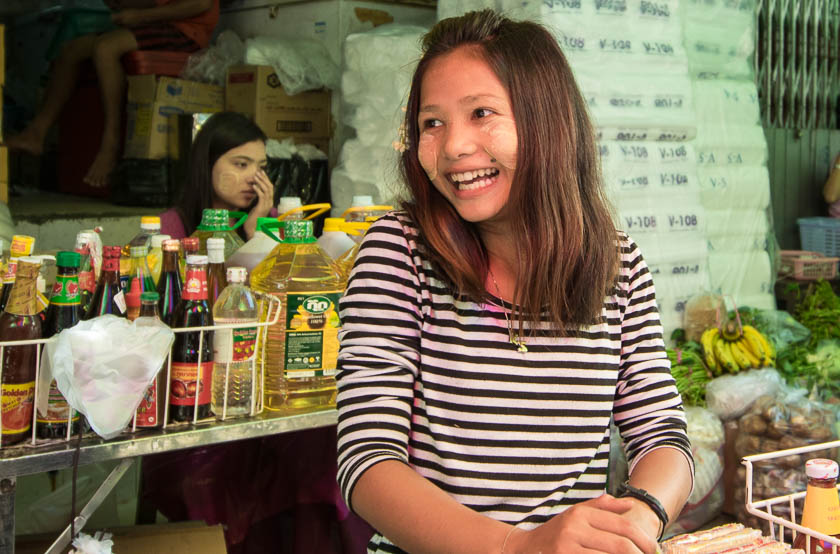 These were our waiters at the Green Elephant, our first lunch restaurant in Yangon.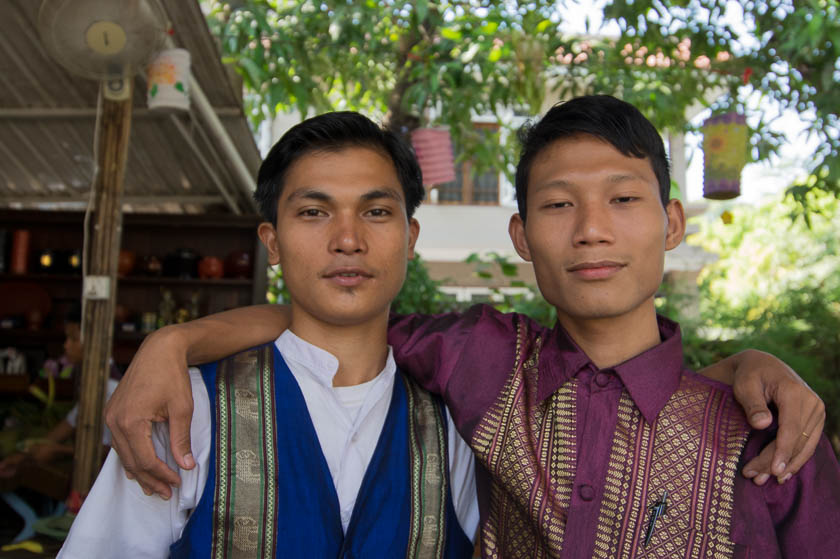 When these two ladies saw me with my camera in the Chinese Pagoda, they wanted me to photograph them. They each took out a comb and combed their hair and then sat with very serious faces as I took photos. They insisted on several photographs and then laughed as I showed them the photos on my camera.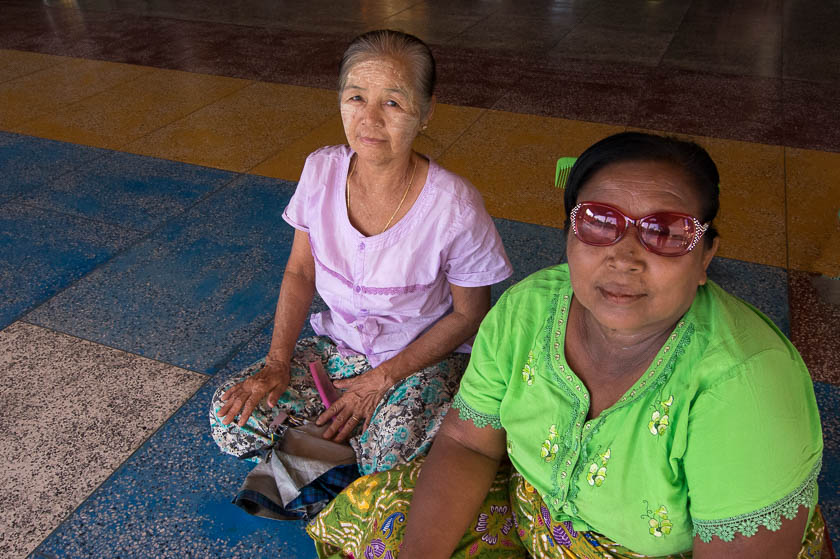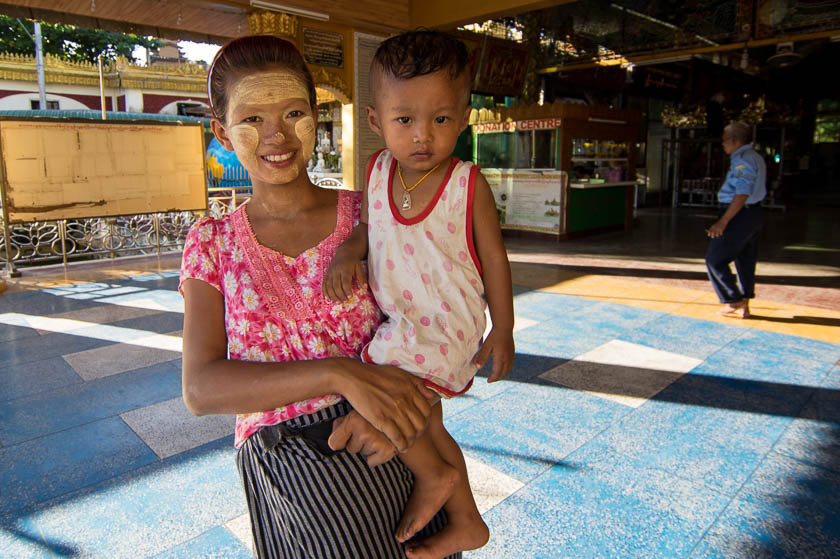 This was a sales lady in the lotus and silk weaving village shop. She sold me the jacket and the scarf I bought and was happy to pose for a photo. However, in the first photo she stood straight and had a very stoic look. I showed her the photo and then asked her to smile. She did! I found that lots of Burmese people wanted to pose for photos with a serious face. But when asked to smile, they were happy to do so.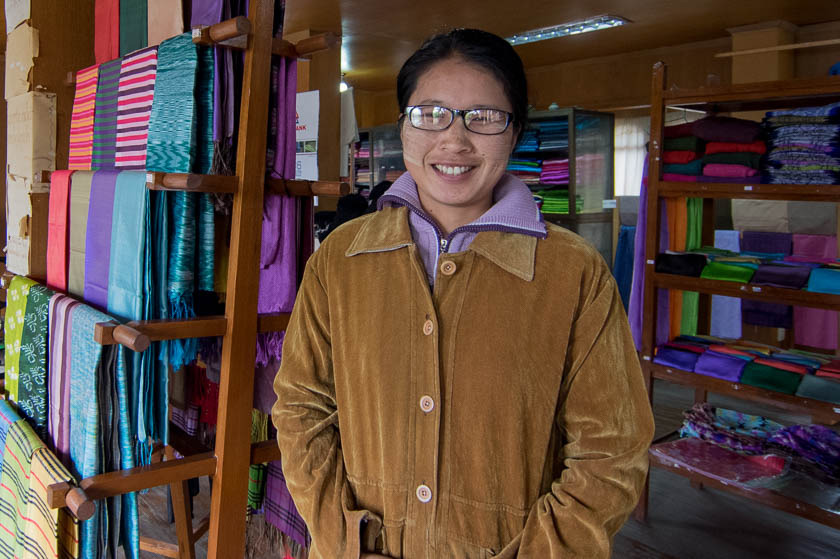 This young woman is rolling a charoot (cigar) in a charoot factory in Inle Lake.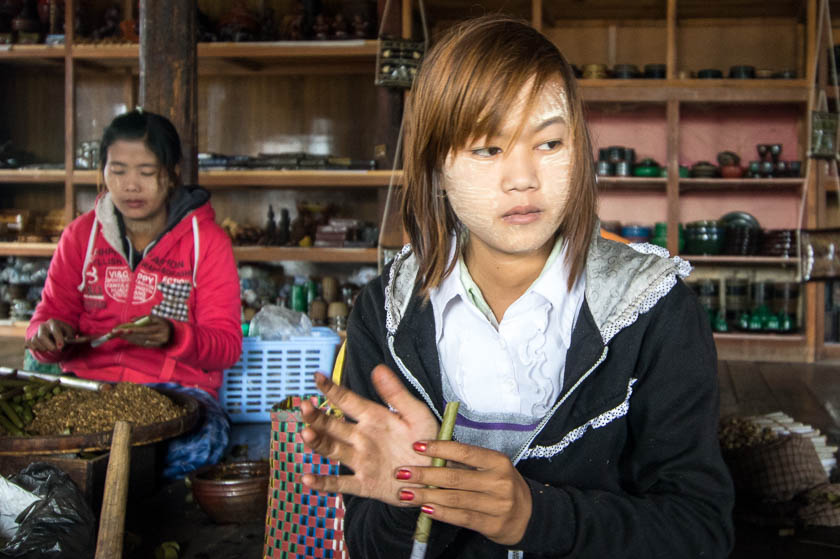 Pa'O with a traditional turban.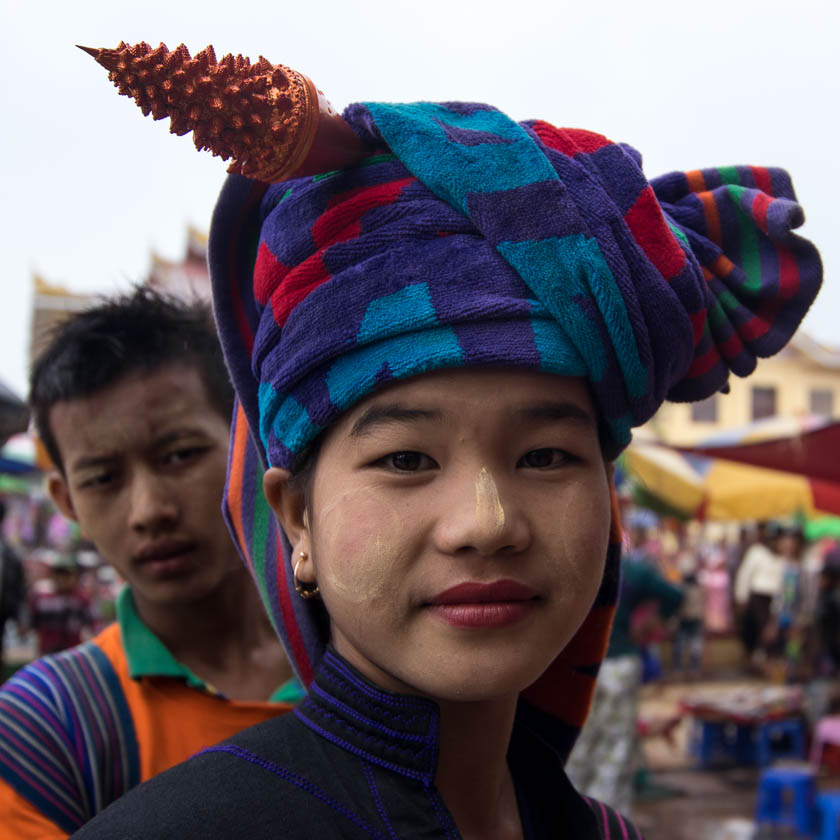 The above photo and the next three were taken in the area of Inle Lake.
Lollipops are favorites for children all over the world.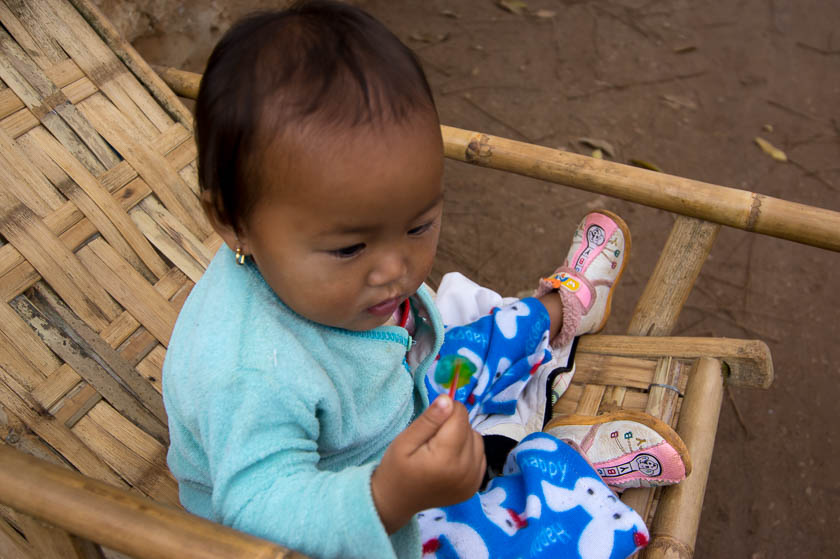 Just another example of the relationship of a child and a parent.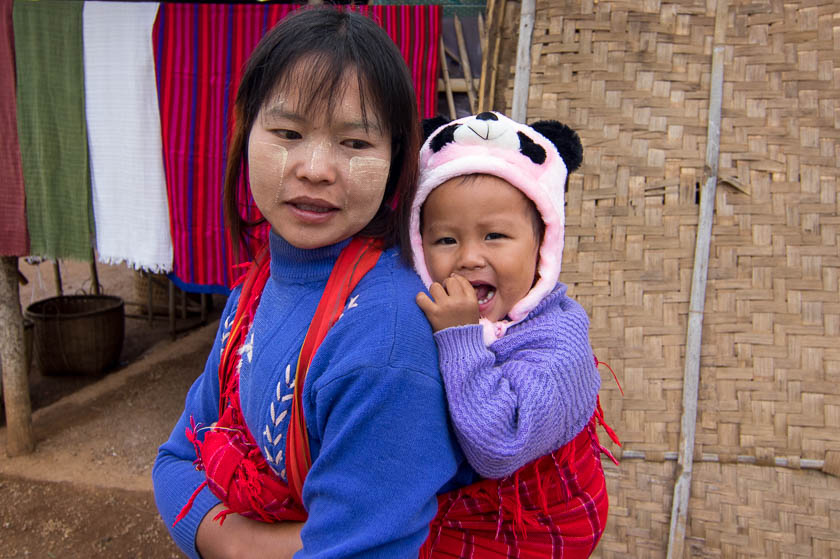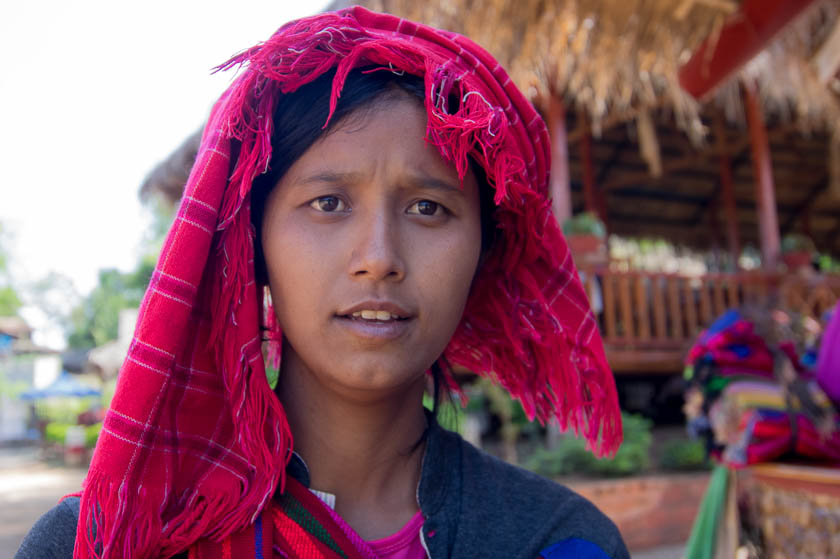 Padong Women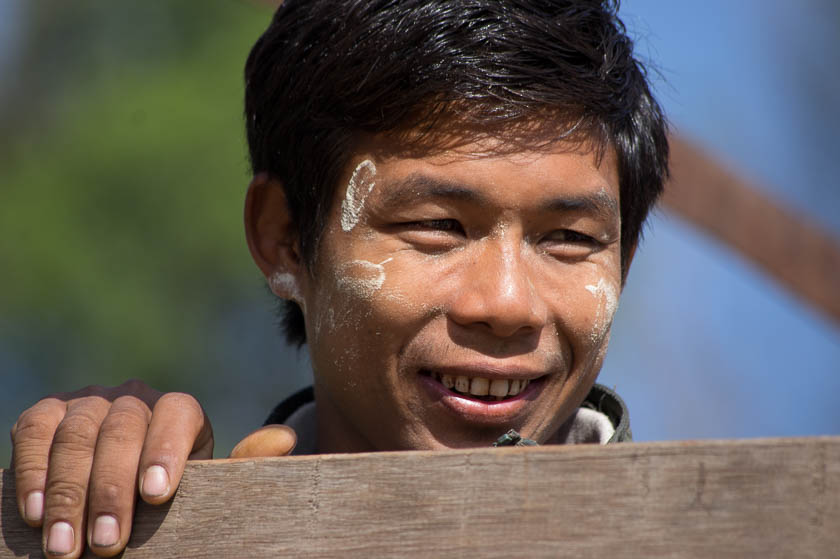 We met these young boys in a field where they were tending their families' water buffaloes.
This family visited the sacred caves in Pindaya when we were there and wanted me to take a family photo. They were happy to just see the image on my camera's screen. It is difficult to get some people to smile. I think they believe they should be serious in photos.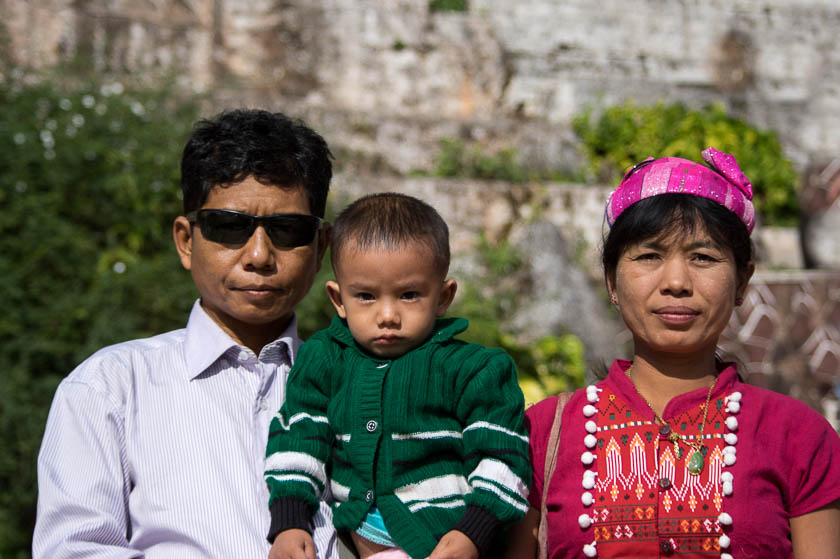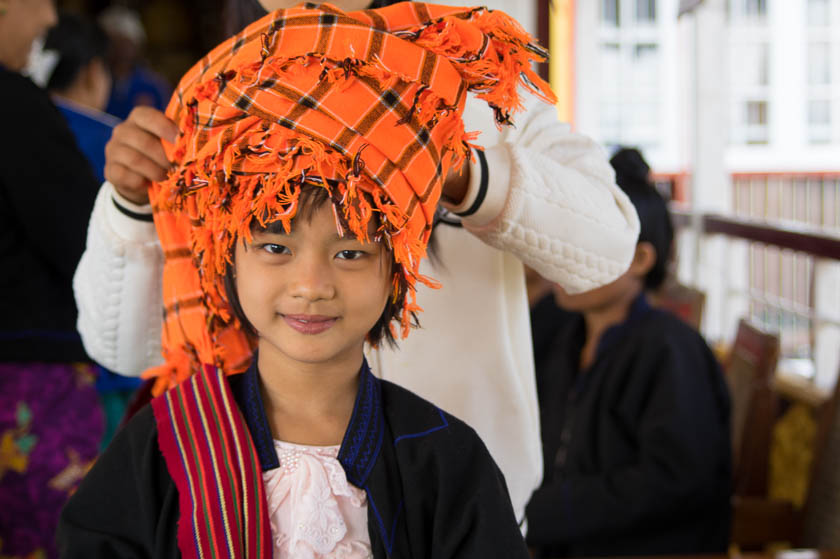 I saw this woman crocheting at her little shop on the street near the caves and asked her about her beautiful work. After I finished my visit to the cave, I saw her again. She was the least pushy sales person there. I inquired about a vest she crocheted and bargained with her (as is the custom in Myanmar). The original price was $10 and we settled on $8. When I asked her to pose for this photo she was delighted to show off her goods. She said the vest took her one month to make. I then bought the vest and gave her the $10 instead. She was so so very happy! And I was happy too. What a sweet woman.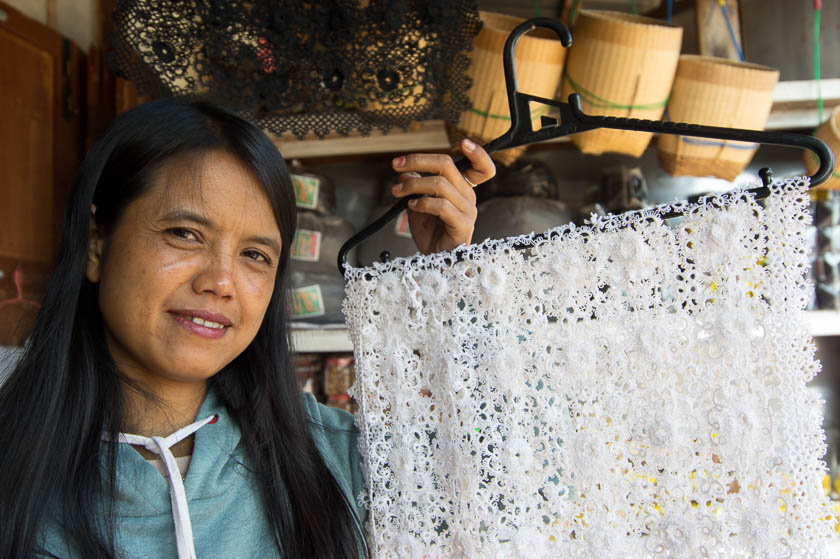 Parent – Child relationships.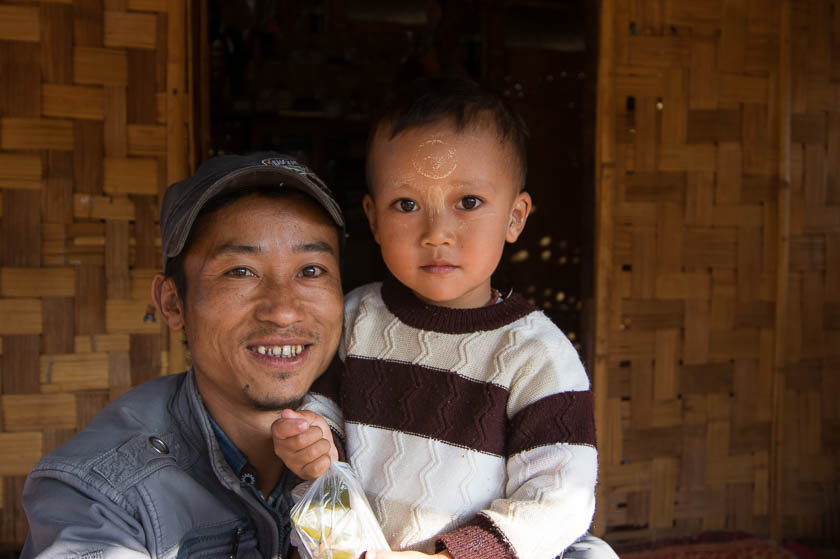 Below is the same woman as above but notice that she has a mirror in the inside lid of her hat. When I asked her about it (in pantomime) she showed me that she looks at to make sure she looks ok.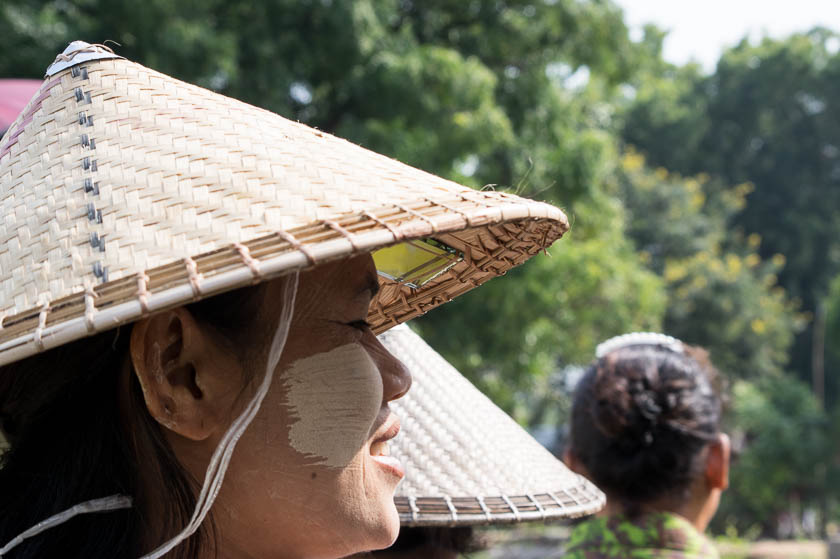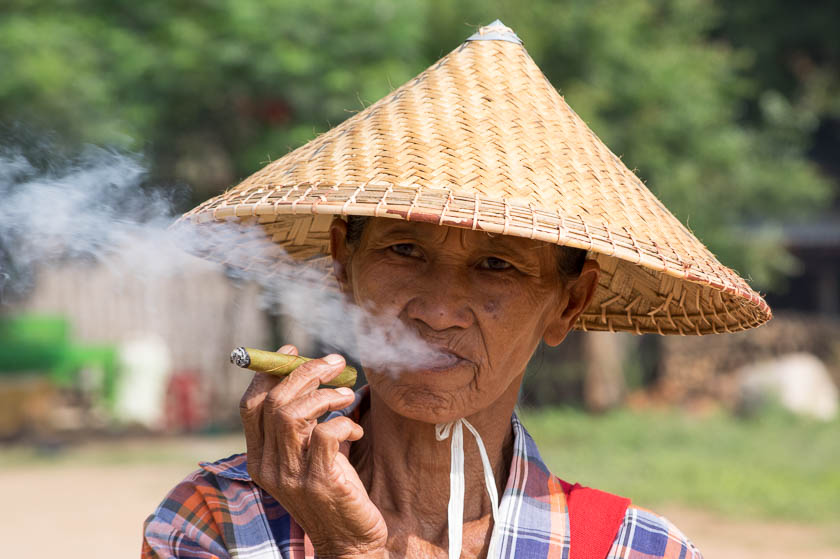 The next several photos are of nuns we encountered in the streets of Mandalay.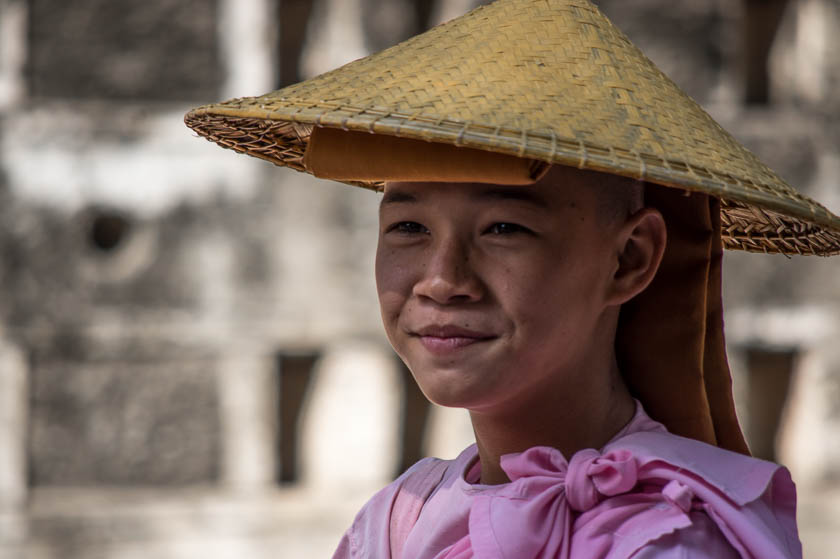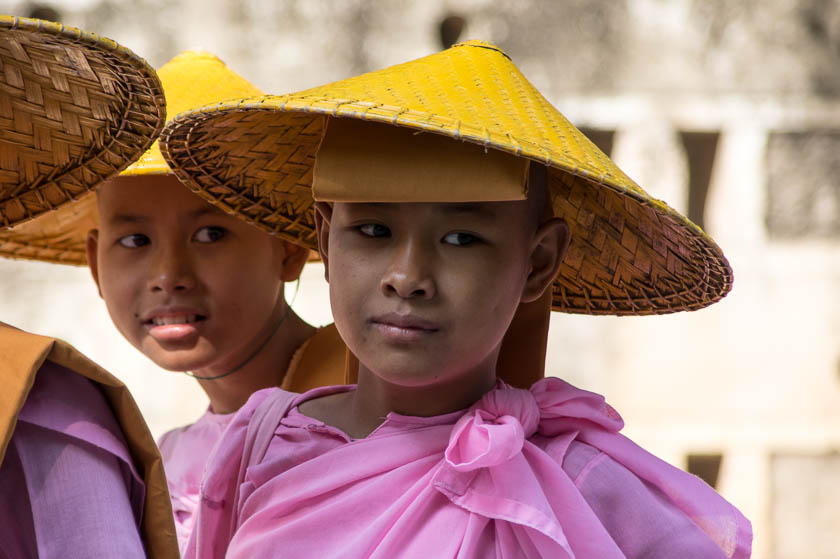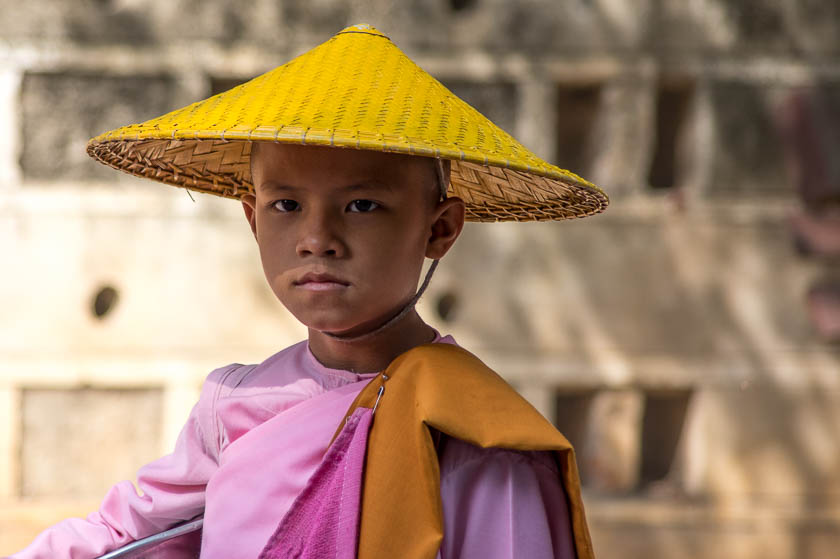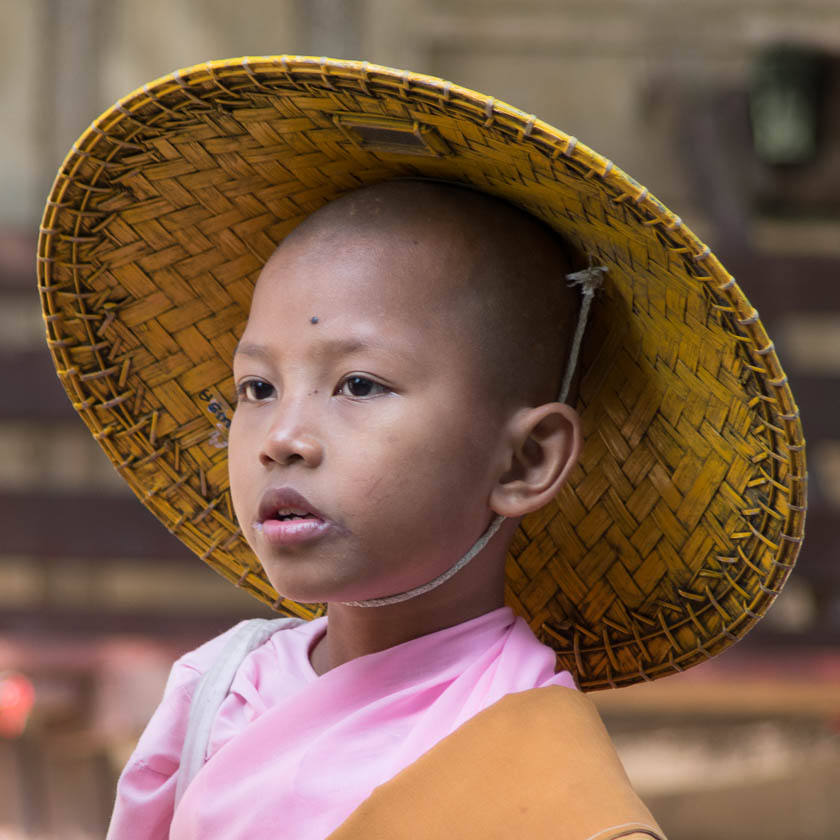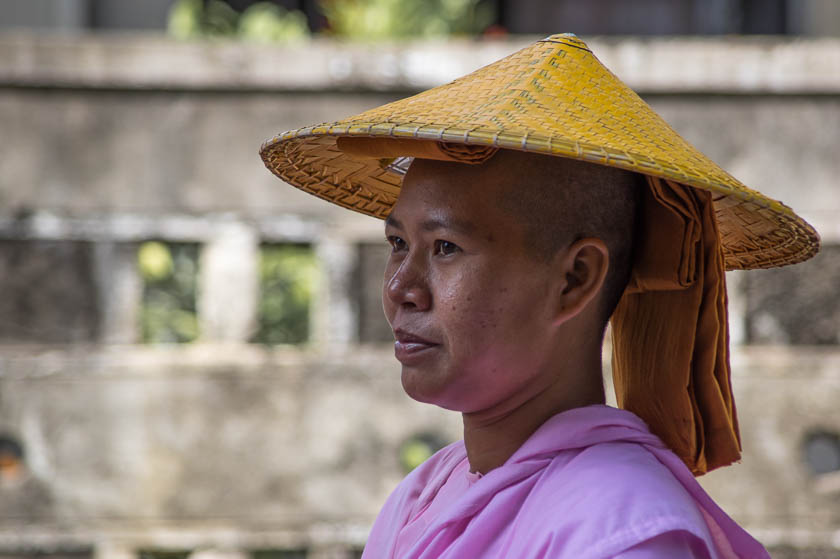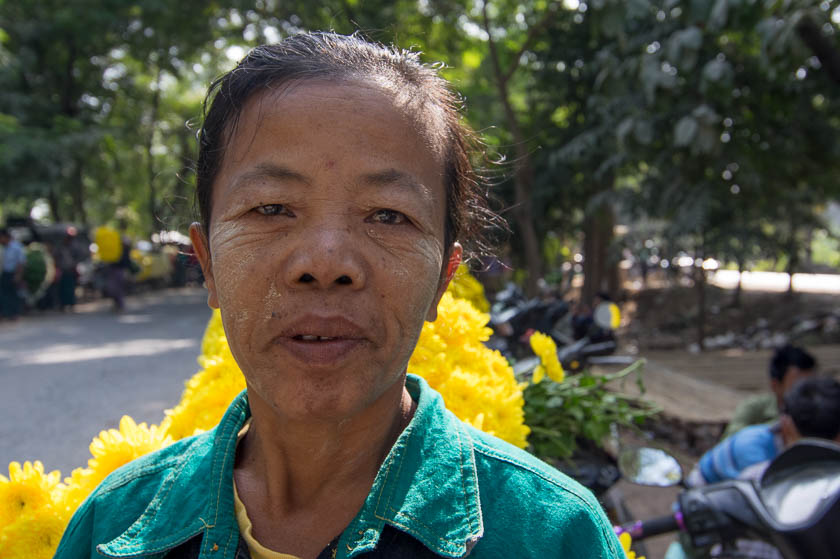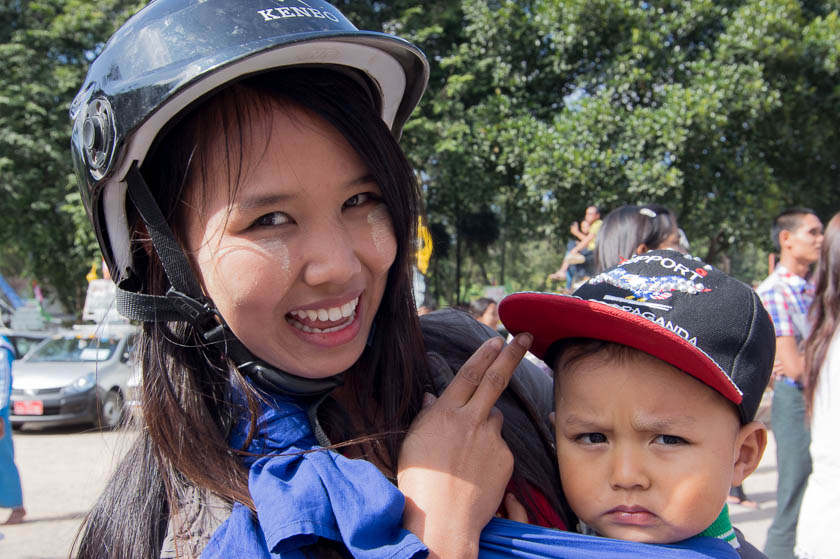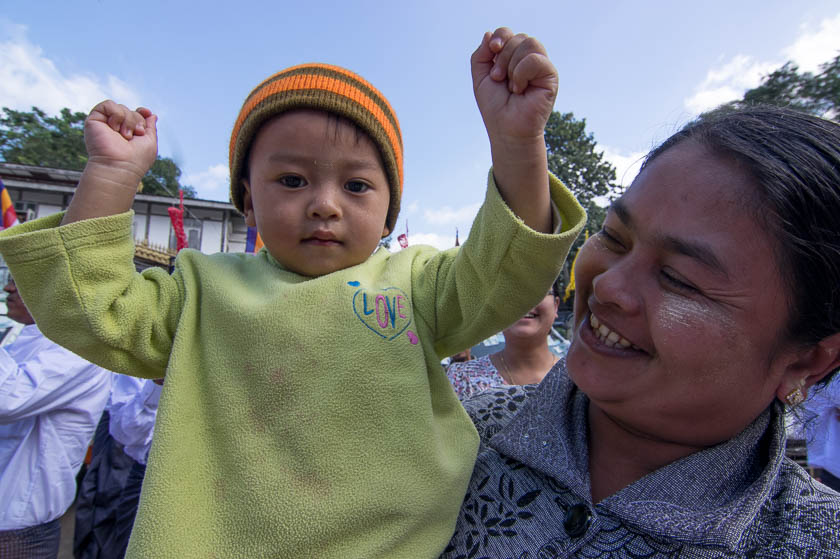 These three men are waiting to fill up  their 55 gallon drums of water at the Nyaung Oo Rural Water Supply station. This area is very dry. Farmers pick up water twice a week at this location. See the Bagan post for more photos.