Phaung Daw Ol Pagoda Festival, School and In Dein Market
We cruised our way to Phaung Daw Oo Pagoda on this (unusually) rainy day. This is the home of the five golden Buddhas and the most sacred site in Shan State in Myanmar. Thousands of people came to give their donations, to see the hundreds of monks at this annual donation ceremony, and to apply gold to the five Buddhas.
Phaung Daw Oo Paya is the home of the five golden Buddhas and most sacred site of Southern Shan State. It is so sacred that so much gold leaf has been pressed upon the statues that they now resembled five gold blobs. Still, they are the protectors of the Intha people and Shan State in general. There were hundreds of monks gathered on this special day, with thousands of people coming to witness the annual event.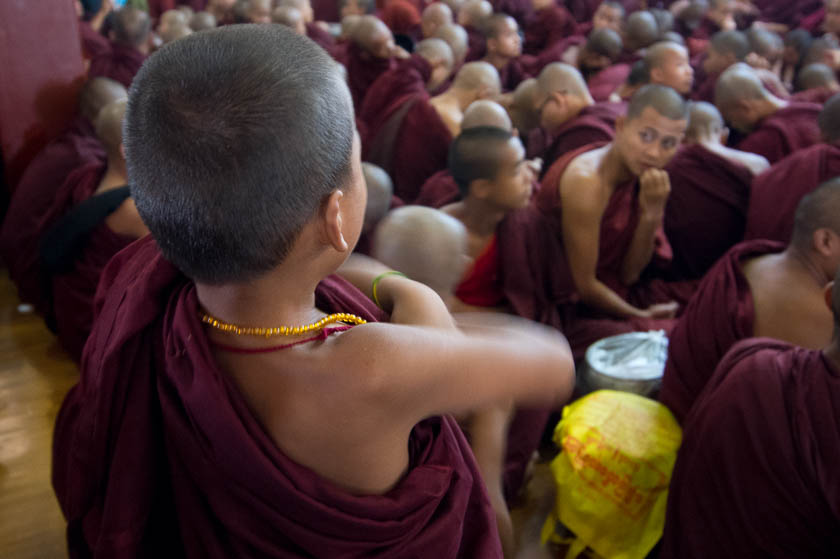 In the following photo you can see the five golden buddhas up on the stage. Only men are allowed to go up to them. Here you can see they are placing gold leaf on the buddhas.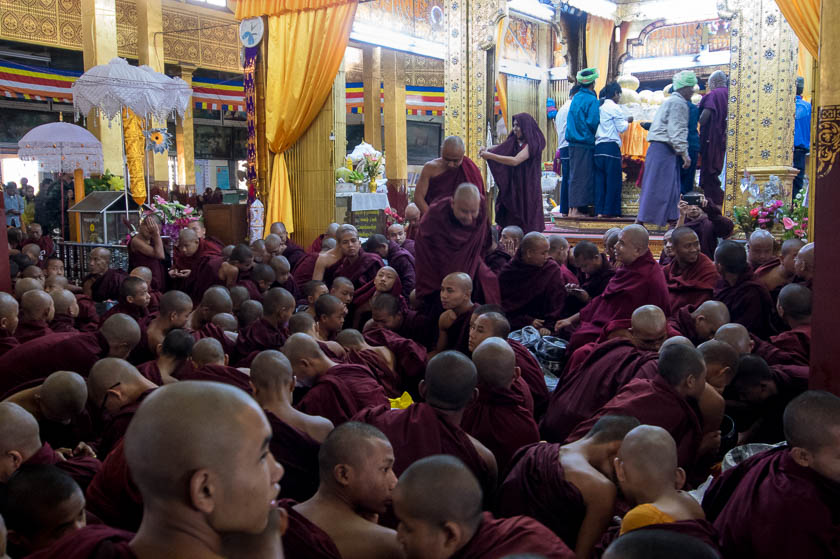 After the inside events, the monks in long lines walked to accept the offerings from the people of the state.
There were musicians too as well as people selling items and other making offerings.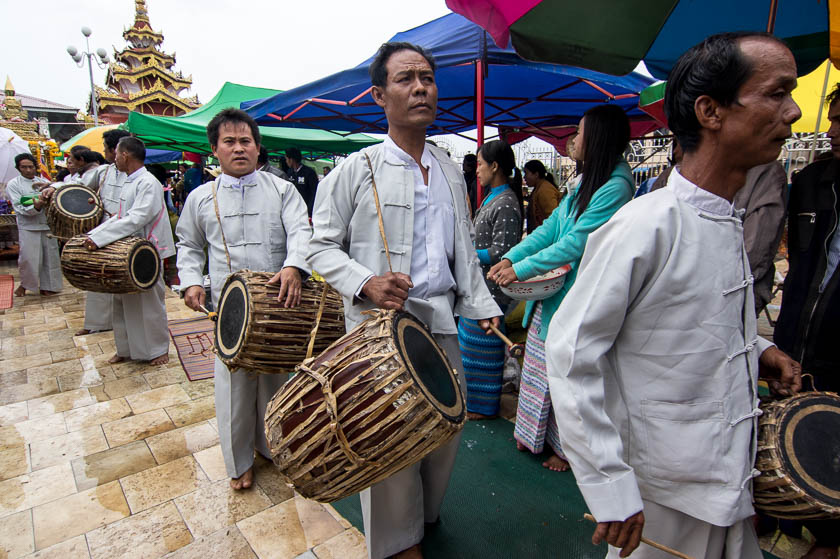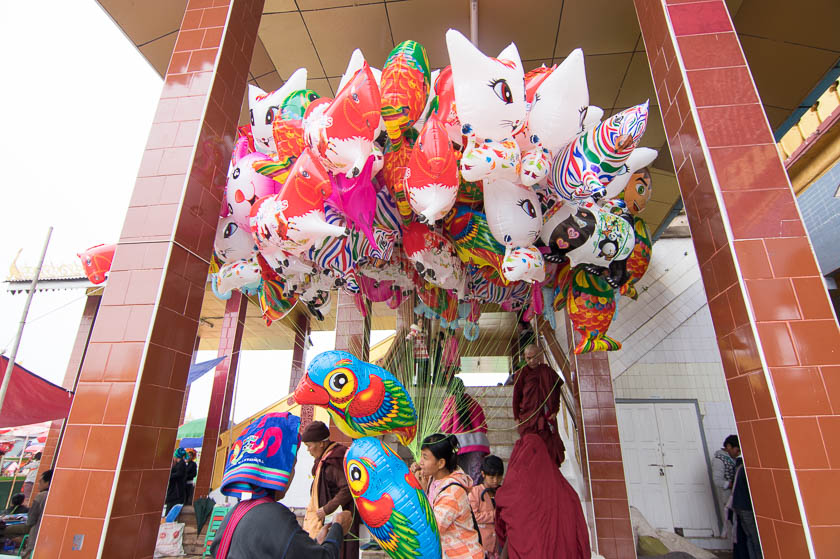 Here a carriage carrying a statue was too tall for the canopy so everyone seemed concerned about what to do.
My biggest worry was whether I could find my shoes as these thousands of people including me had taken off their shoes, as is the custom. I also wondered how people were going to get their boats out of the dock because there were so many boats lined up for with no space to get around the other boats.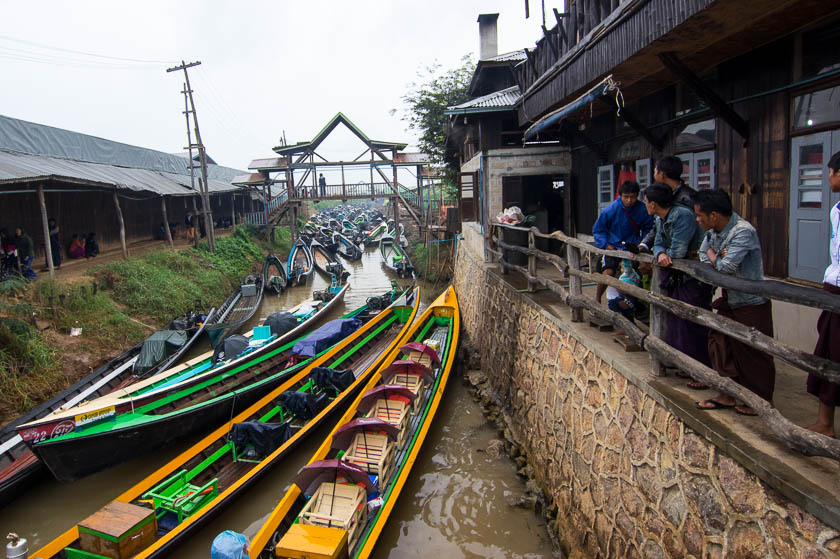 But I found my shoes and it seems that everyone got their boats out onto the lake to return home.
After the ceremony we took a short work to an area where there was a school. As usual there was a shoe place!
In Dein Market
In this area, just near the school, there is an open market, which opens every fifth day. It seems that there are five areas in the region so they take turns and have a market in one of the five places each day. People take the opportunity when coming to this market to bathe in the river and wash clothes there as there is little water in the villages where they live.
Yes, cell phones have made their way to Burma!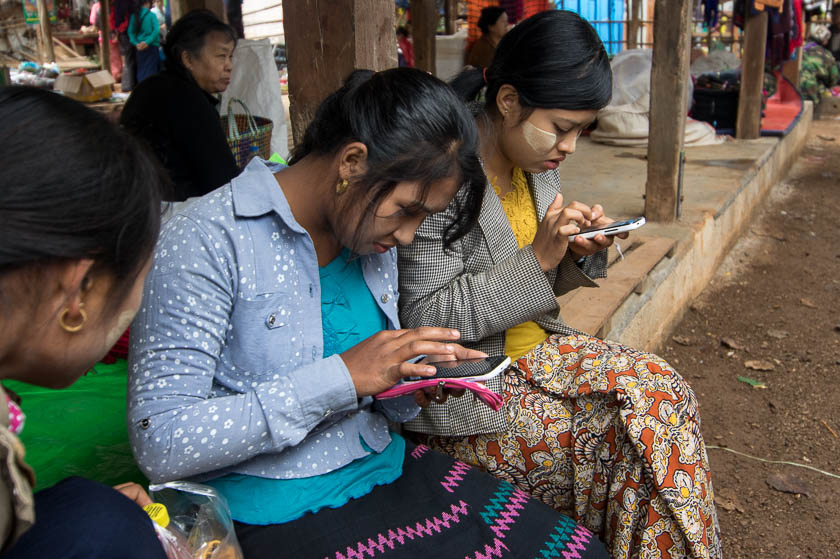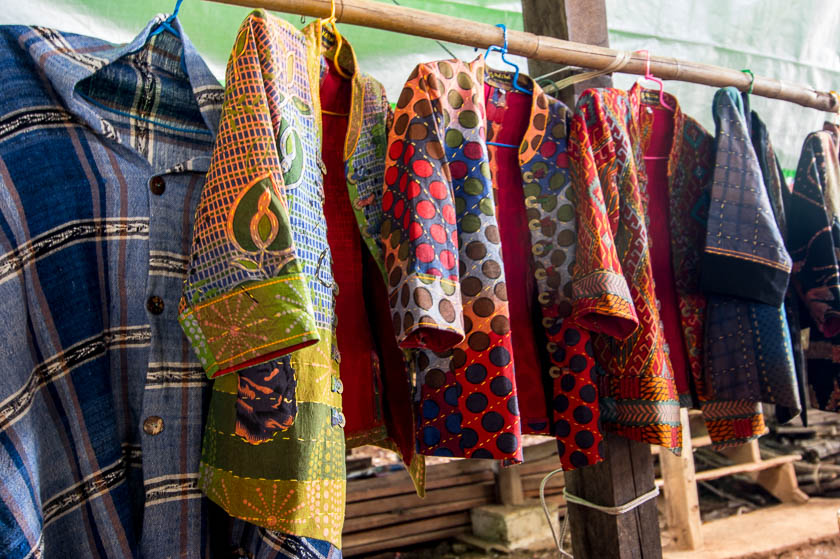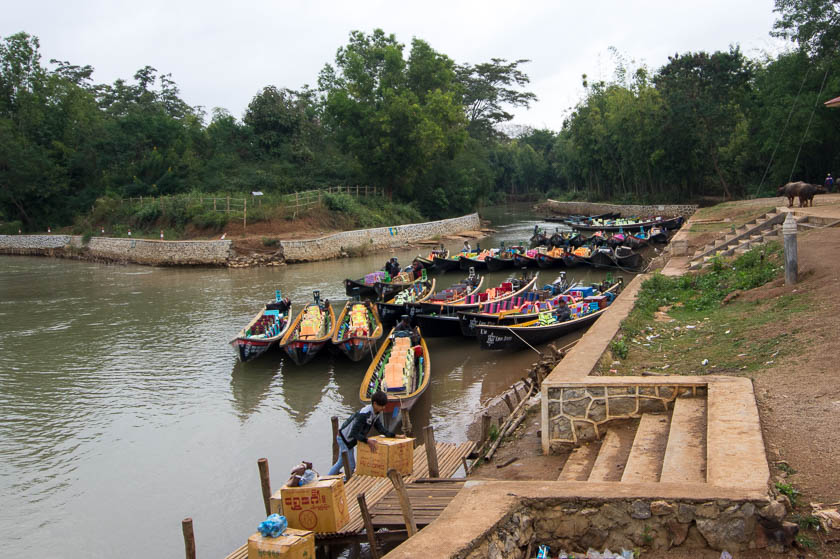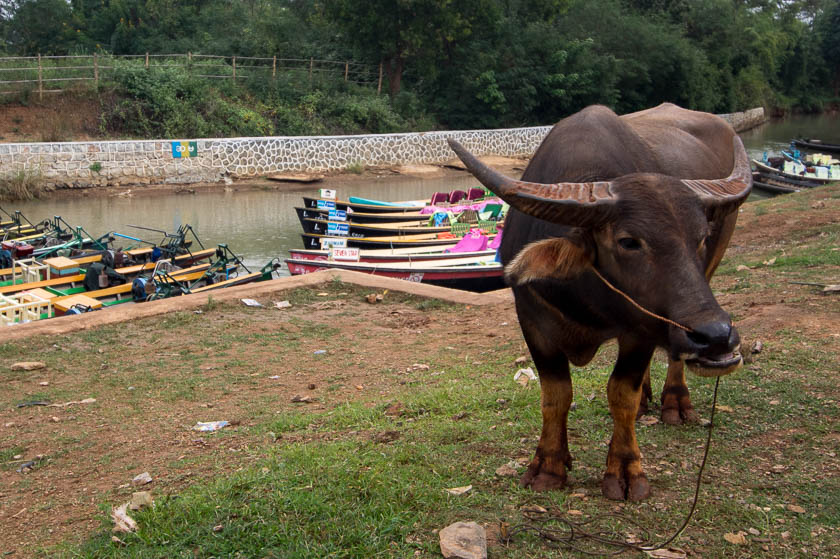 Here are two guys washing clothes and bathing in the river. And then a little guy after a bath.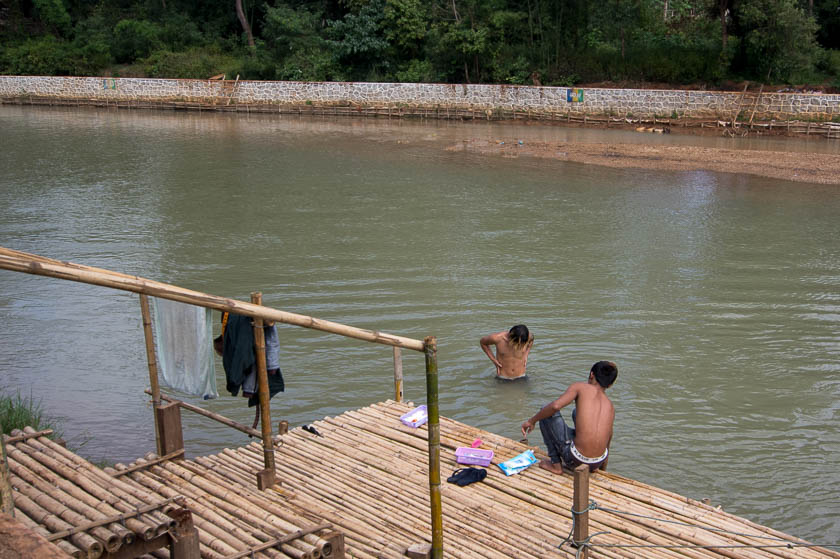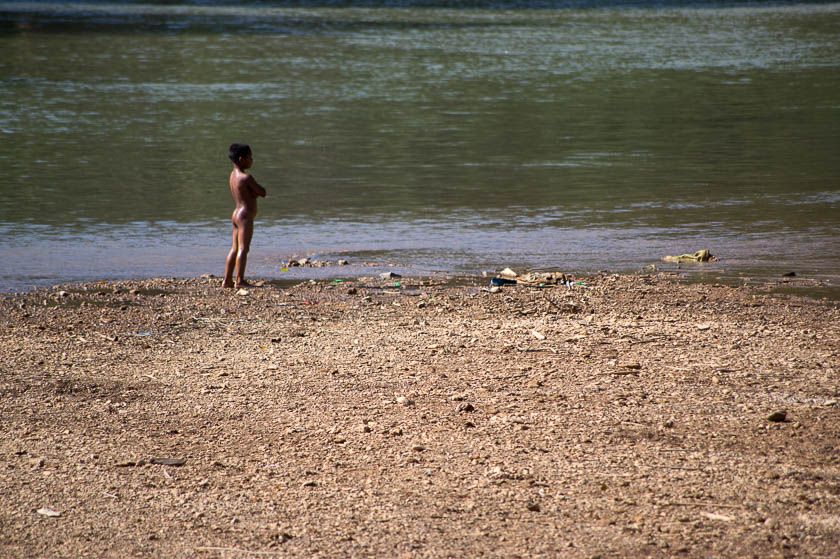 We then took a walk in a nearby forest of small abandoned stupas, seemingly sprung from the red soil below the old monastery. Some young Pa'O women were eager to allow us to photograph them showing off what they sell in the market.