Dung Beetle
The male Dung Beetle finds a piece of dung and then rolls it in the dirt so it gets to be a larger and larger round ball. The female will get on top of the ball and go along for the ride. They find a spot to bury this ball, which can be as much as 250 times their own weight. Then the female lays her eggs inside the ball. When the baby dung beetles are born, they dig their way out of the ball and start the cycle over again.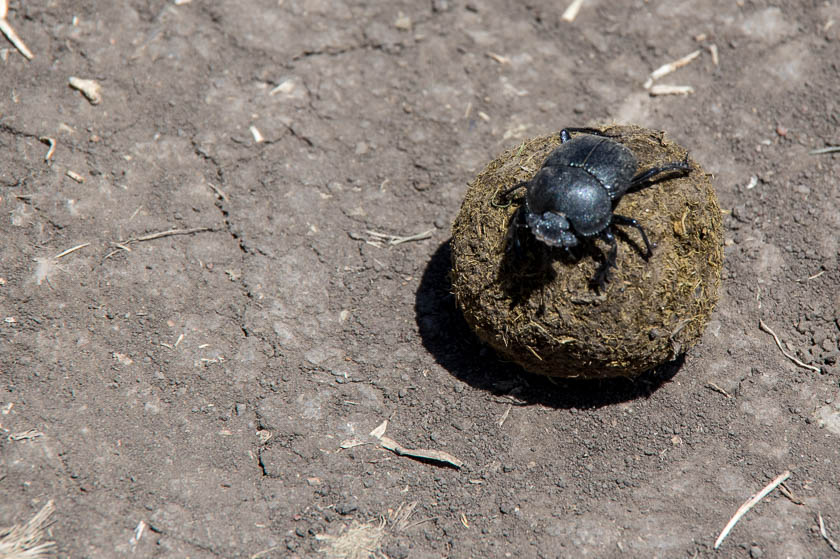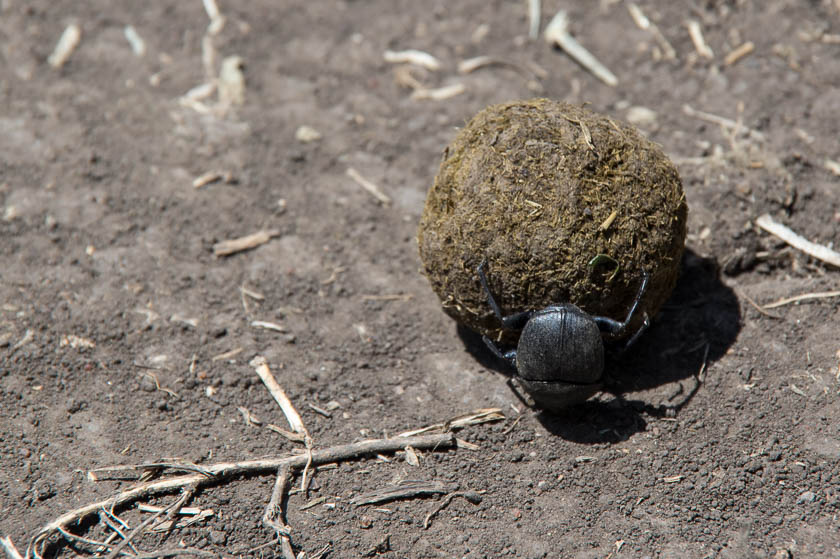 Leopard Turtle
Black faced Monkey
Olive Baboon 
The Olive Baboon is always in a group, often a big group. And the babies can cleverly hang onto their mama from above or below her body.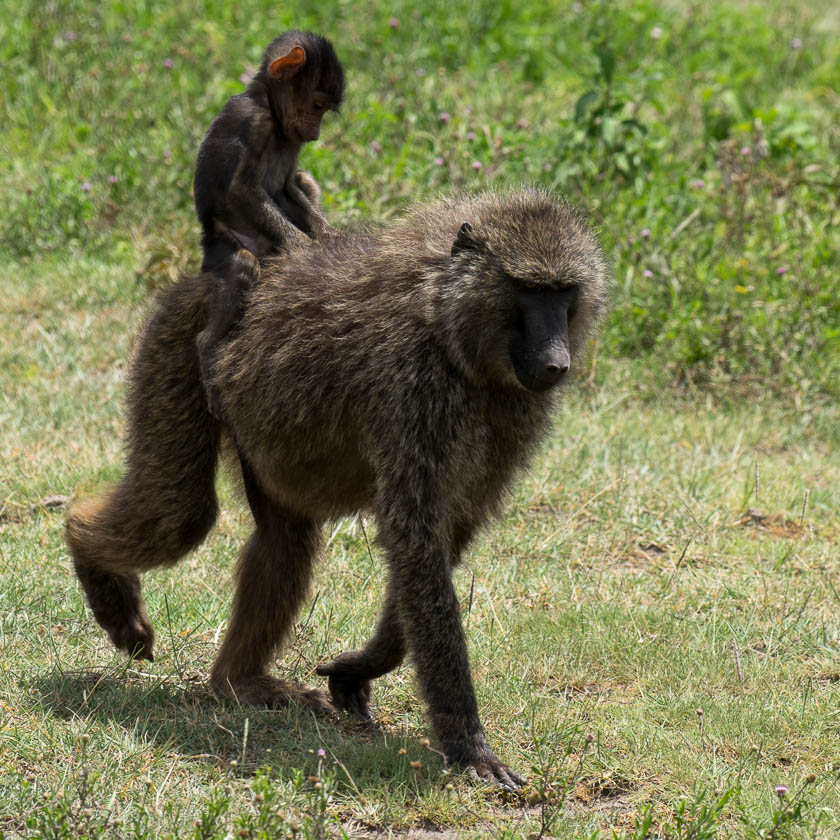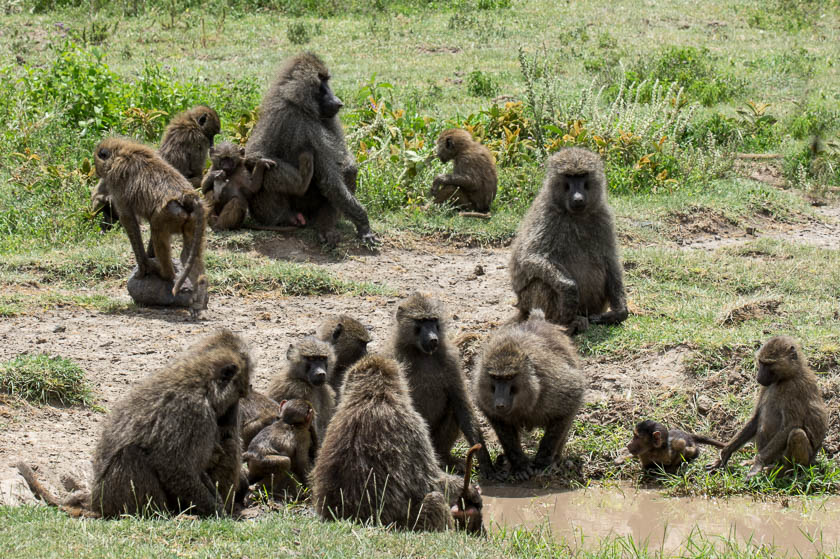 They also groom each other frequently.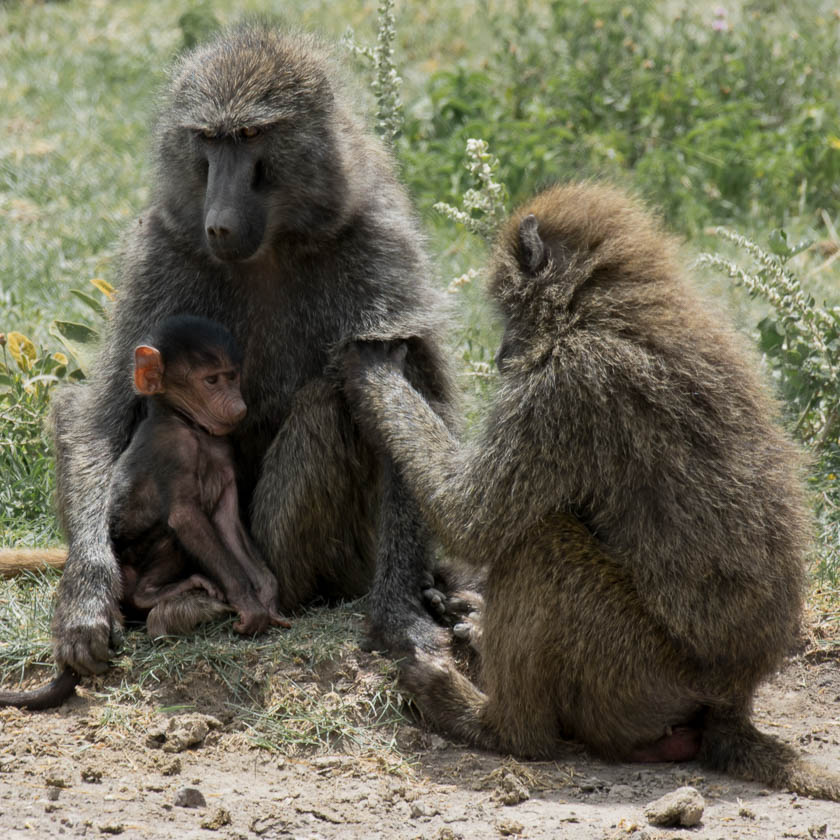 Wild Dog
The wild dog is not very common. We were fortunate to be able to see a large group of them.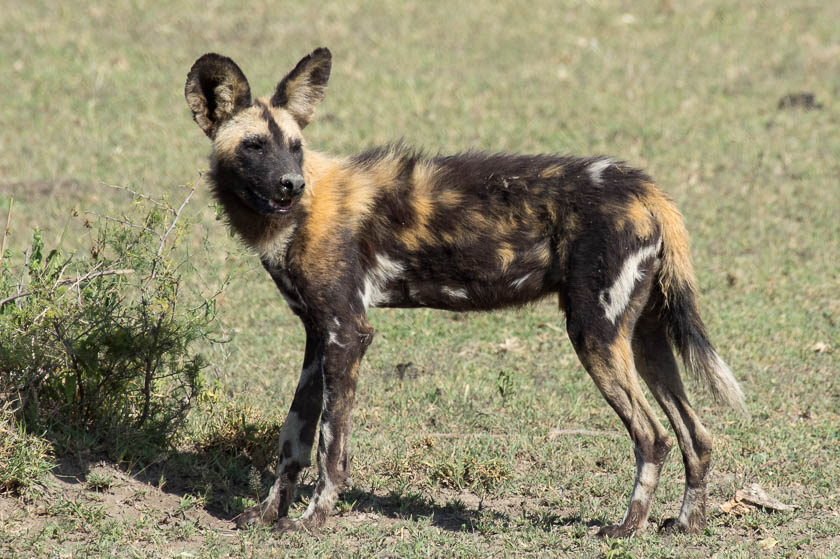 Hyena
Lizard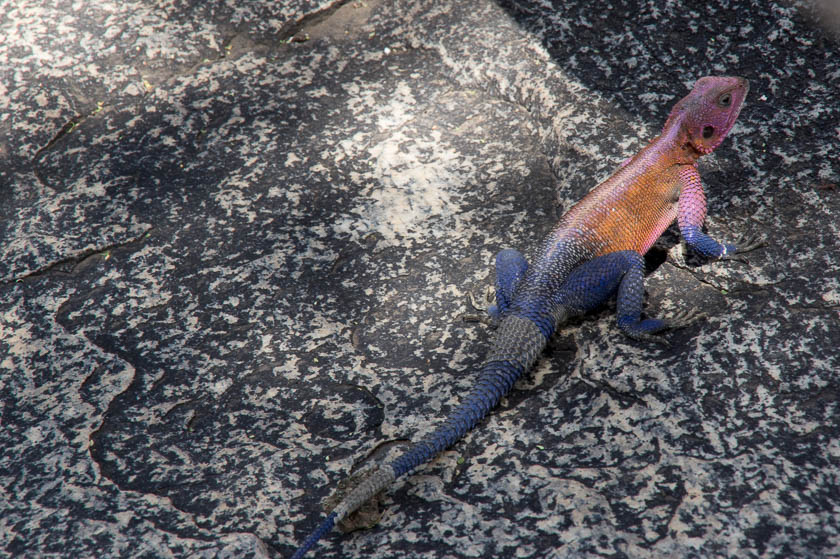 Impala
Male Impala
Female Impala