Mehrangarh Fort is one on the largest forts in Rajasthan, and people still live in this fort.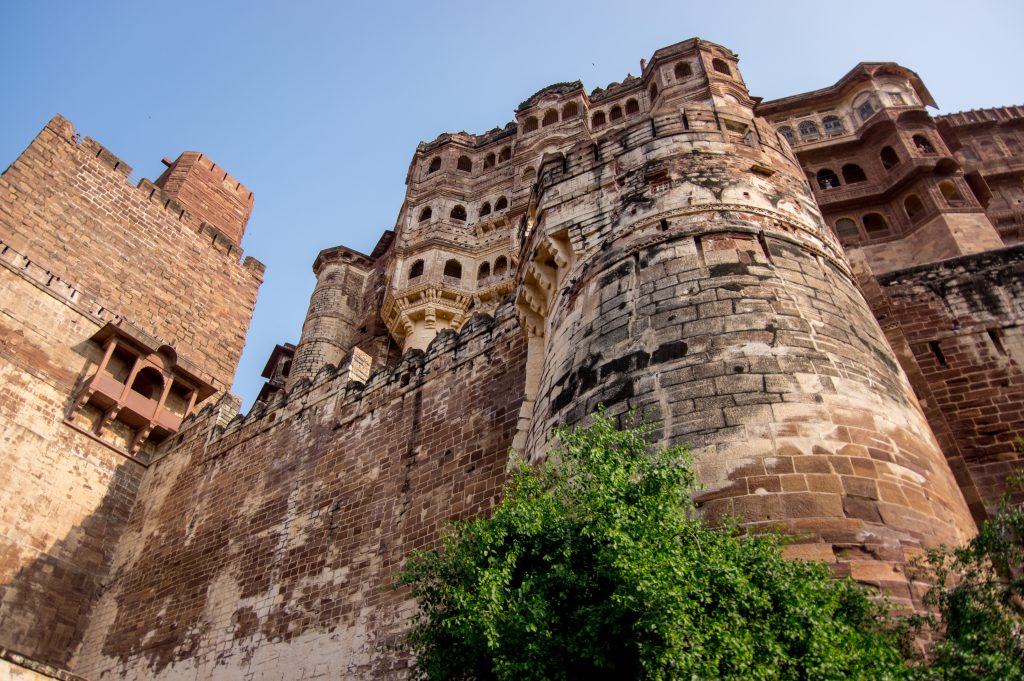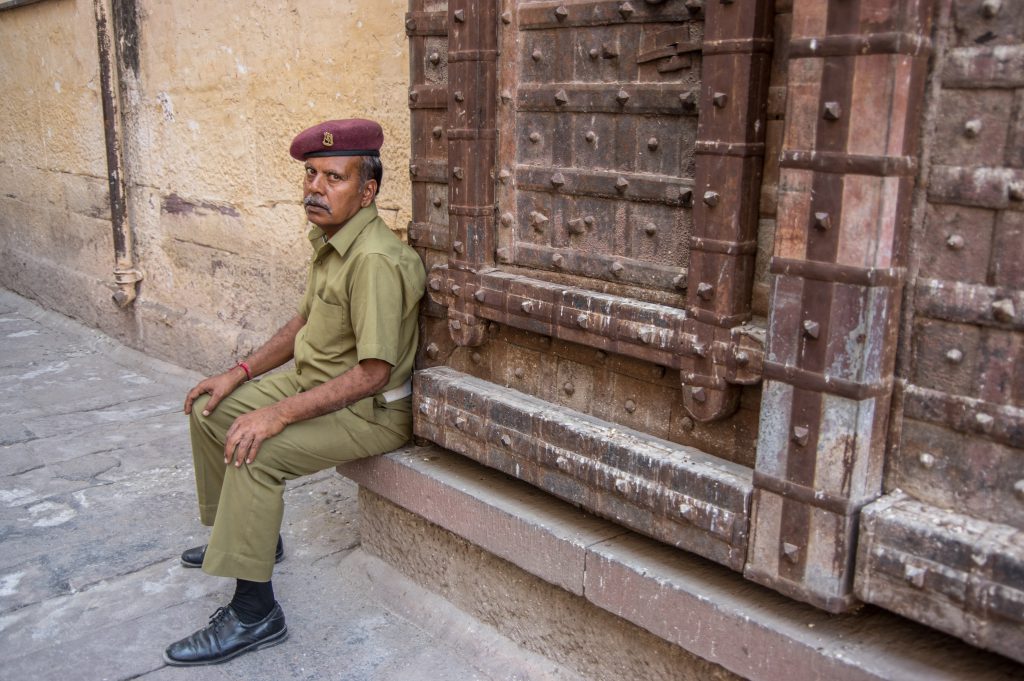 This is what Mehrangarh Fort looks from the city of Jodphur below.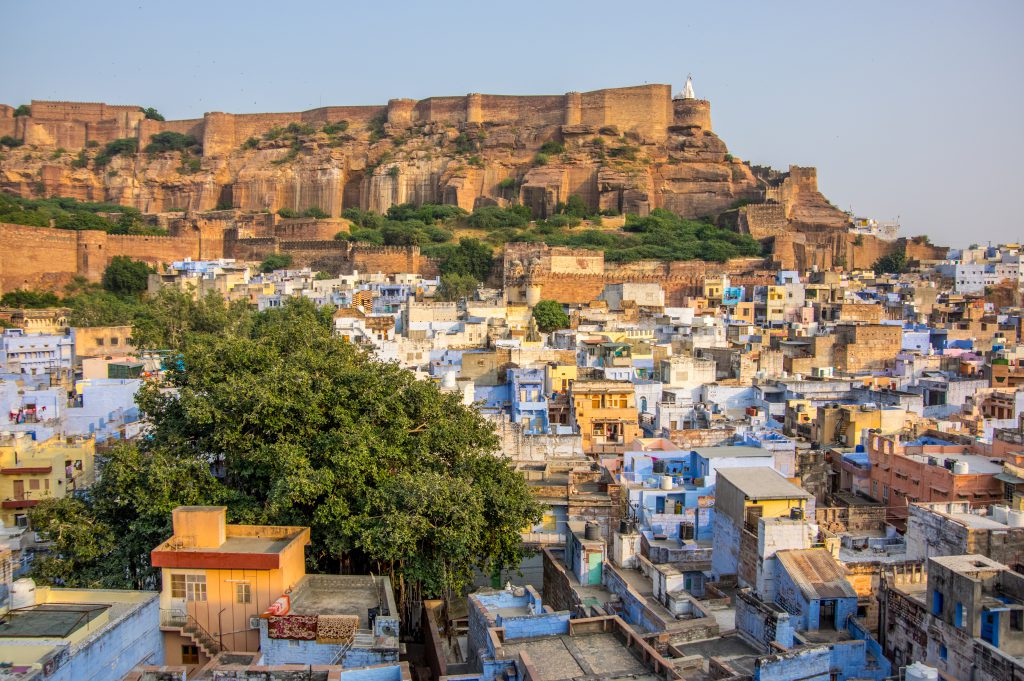 On the day we visited this fort there were lots of people there. I was delighted to see a woman looking out of a window.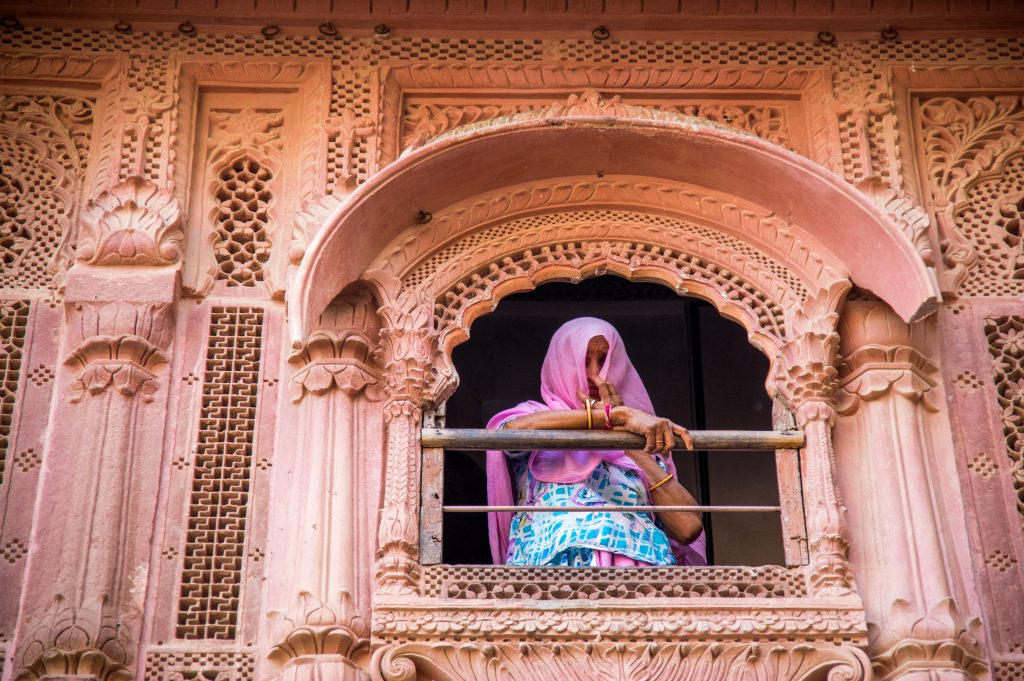 We spent close to two hours visiting the sites of amazing fort. When I was waiting for my fellow travelers at a small refreshment stand near the exit, a young Indian man approached me and in his broken English told me that I had taken his photo and he wanted to see it. Well, I had been there for two hours and taken probably 200 photos so I did not know how I would find his photo. But, we scrolled through my photos on the back of my camera and finally found it. See the next photo.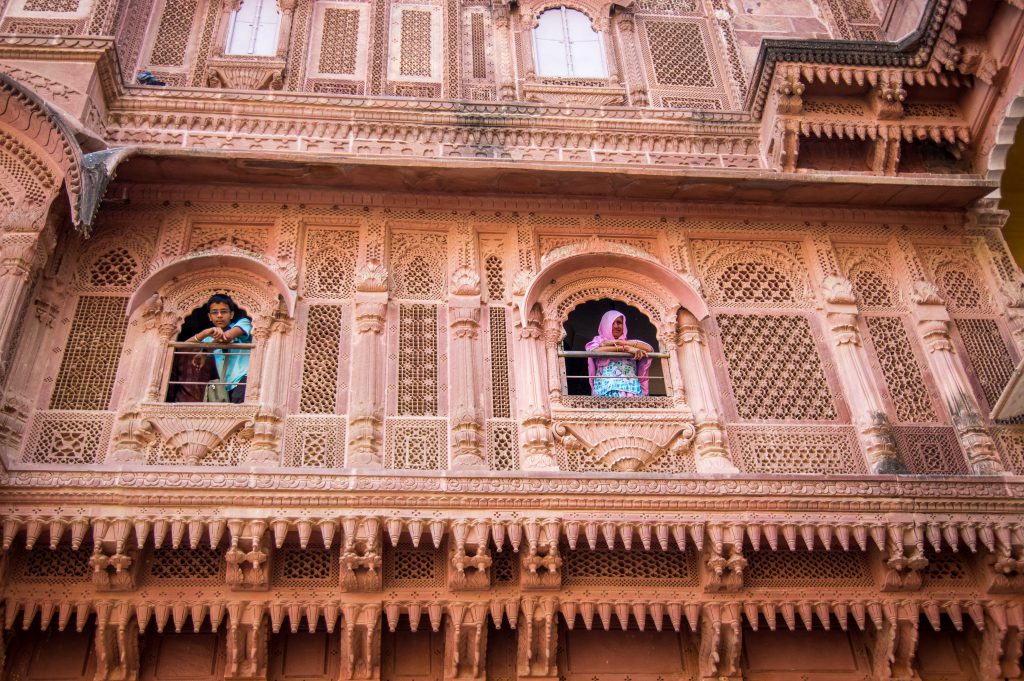 I was amazed that he saw me taking his photo. I was amazed that he looked for me in the huge crowds at the fort. And, I was amazed that he found me and was so persistent to find the photo I  had taken of him. He wanted me to send him the photo but when we realized that would be almost impossible to do, he was satisfied to take a photo with his cell phone of the photo seen on the back of my camera.
Some additional interesting images of the people and the place follow.