Zodiac Process
An able zodiac driver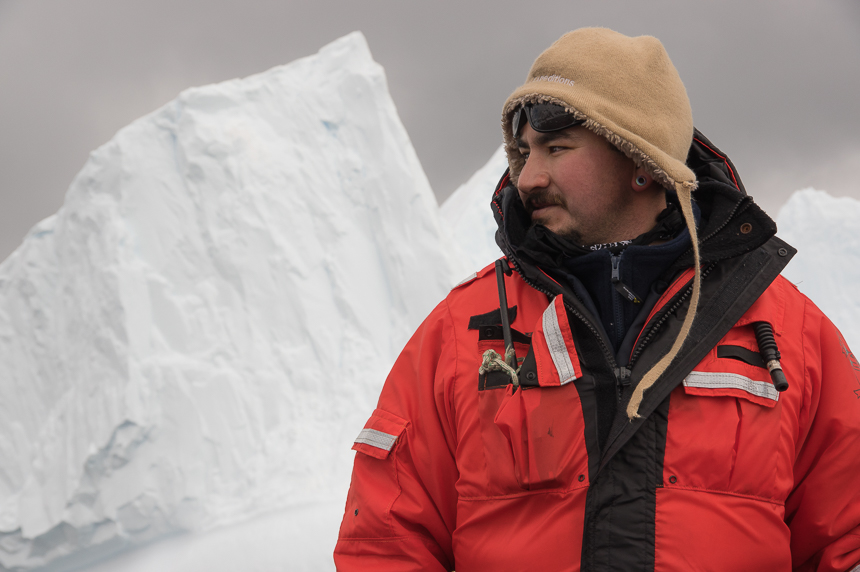 Zodiacs were kept on the back of the ship and lowered by a crane into the water before use.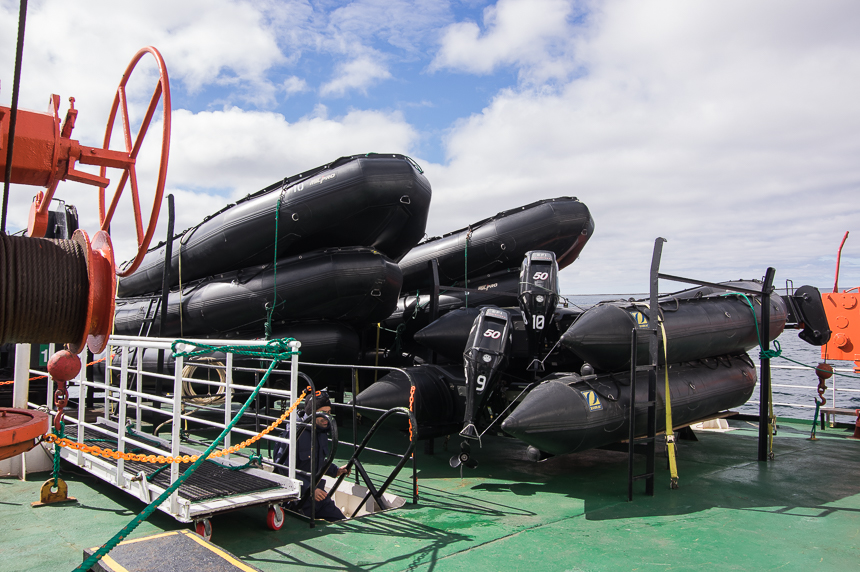 We donned layers of clothes, put our camera gear into "drybags," and waited our turn for the next zodiac. But before that, we walked through a solution and brushed our boots to ensure that we were not taking seeds, organisms, or anything else on the island where we were going.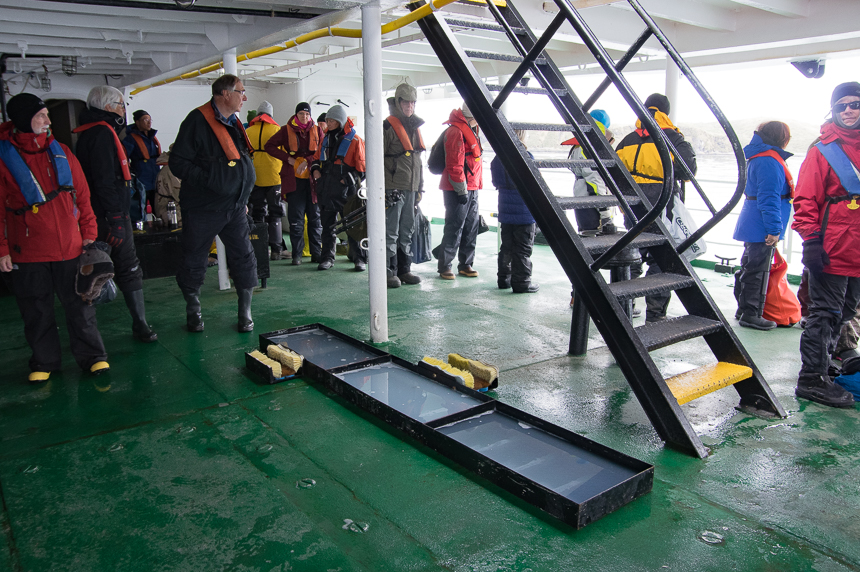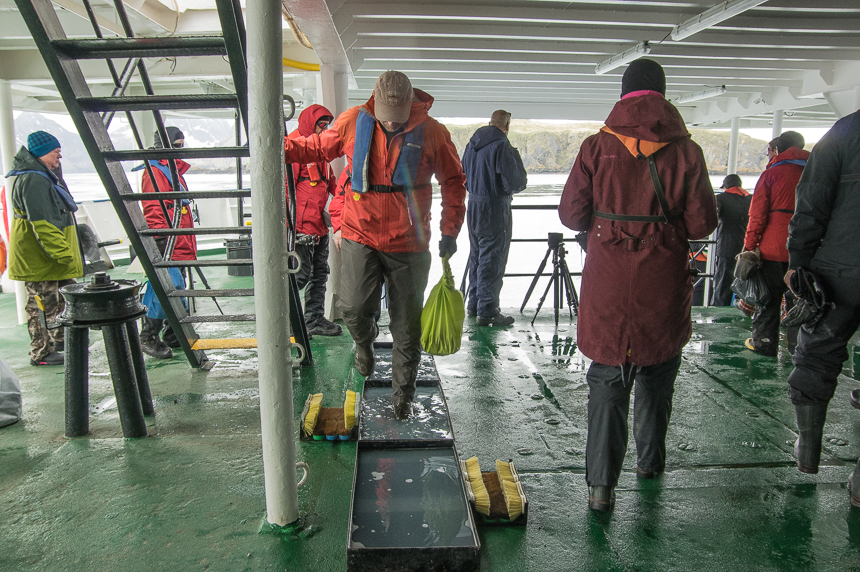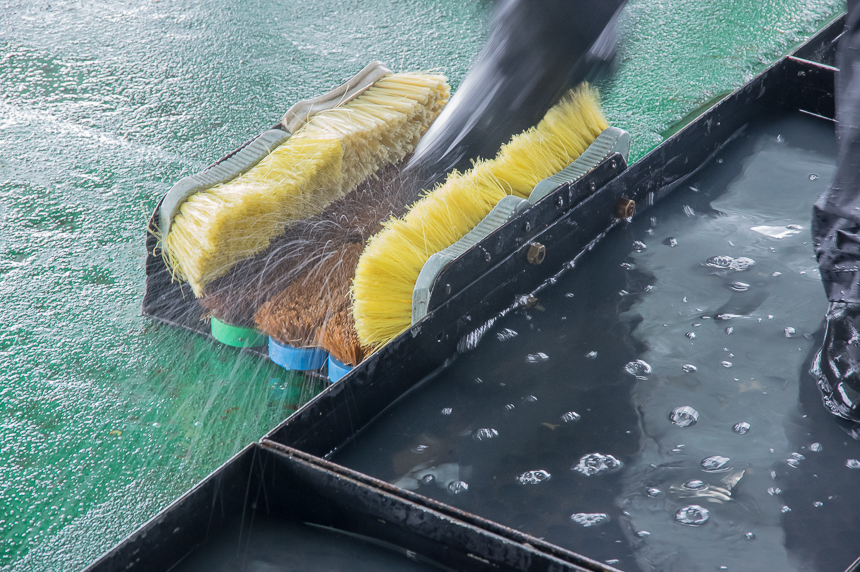 We then entered the zodiac with help. Our dry bags were loaded onto the zodiac by crew members.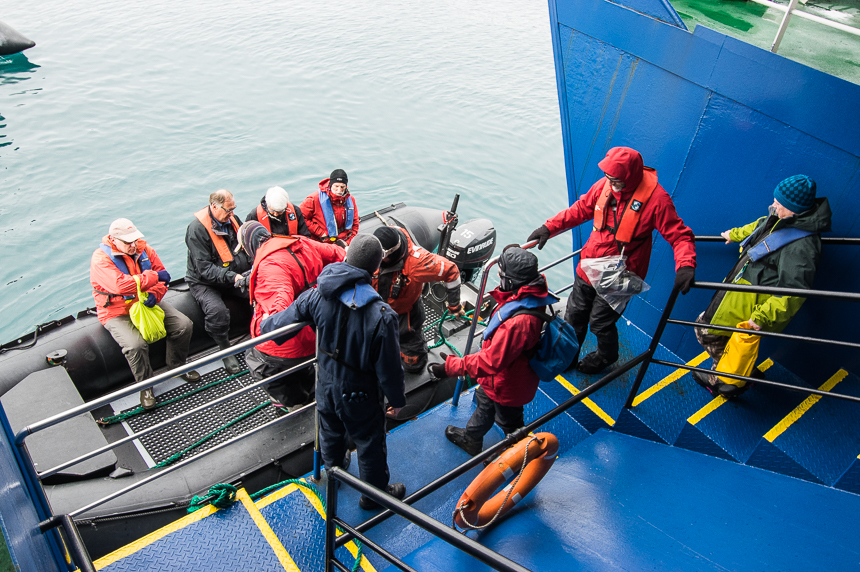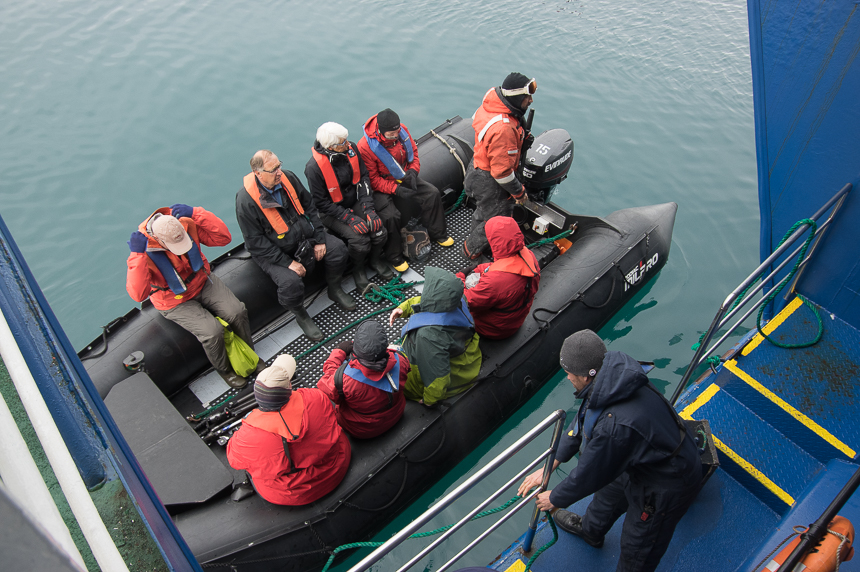 The zodiac driver then transported us to the landing site.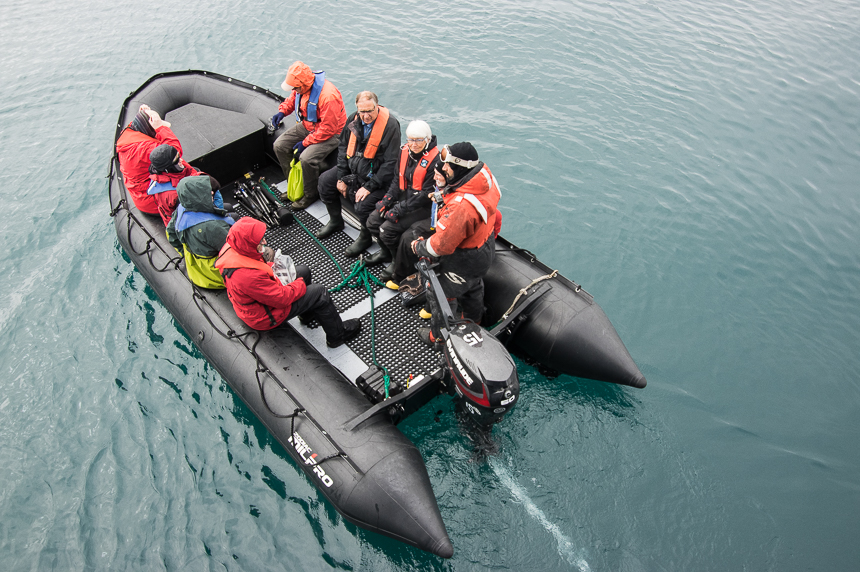 Upon arrival, we exited the zodiac one at a time with help from leaders.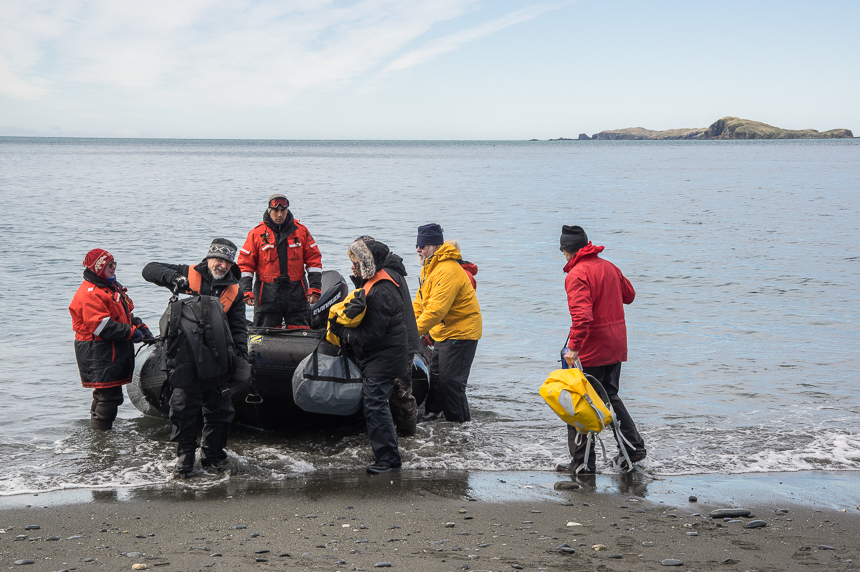 And as we were told, "All lands are wet landings." This meant that we had to step into water to get from the zodiac onto land and back.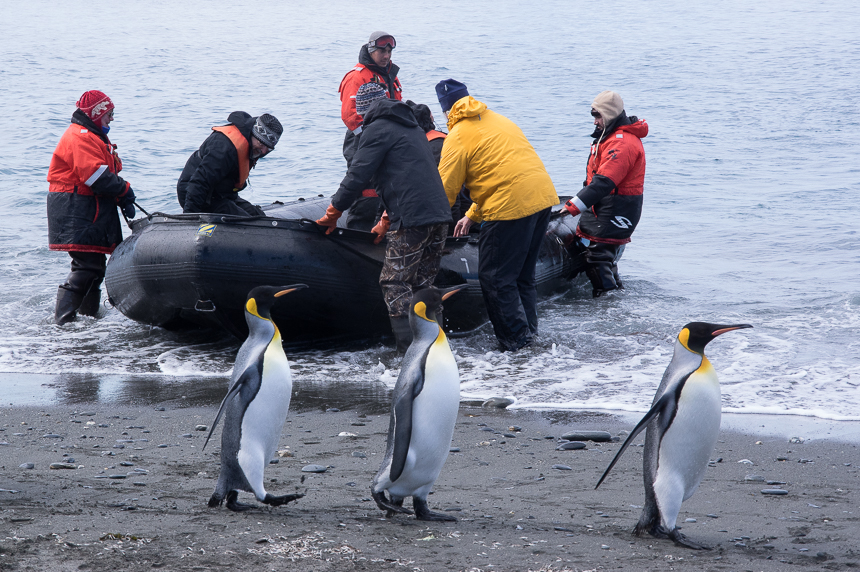 On land, we set up a place for our stuff while we toured the area.
On the way back, the process was reversed. At this particular location, the leaders had to go to shore with shovels in advance to shovel steps into the ice so we could get up on the land.