Fellow Photographers in Antarctica, the Falklands, South Georgia, and on the MV Ushuaia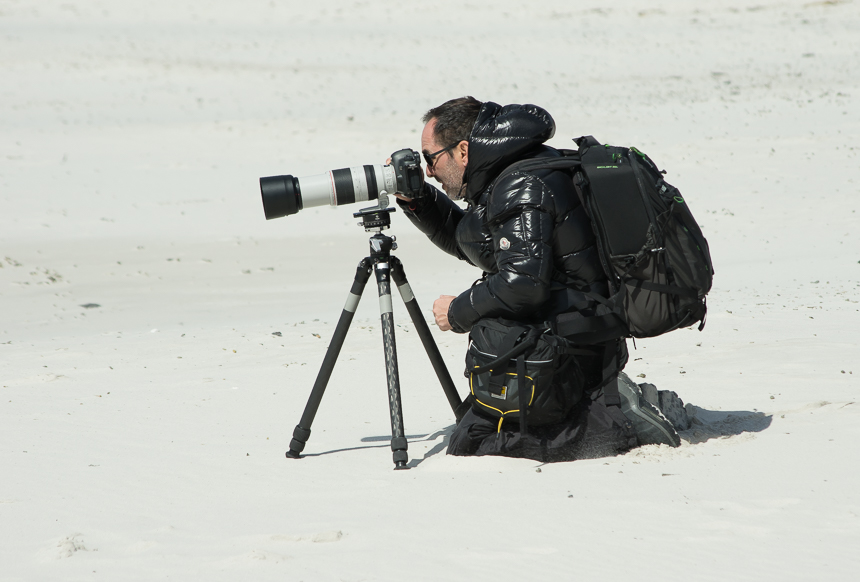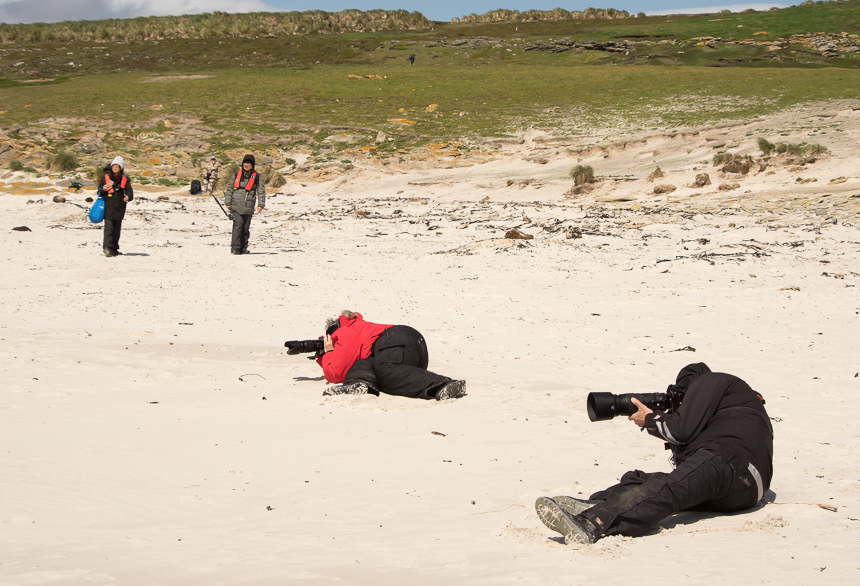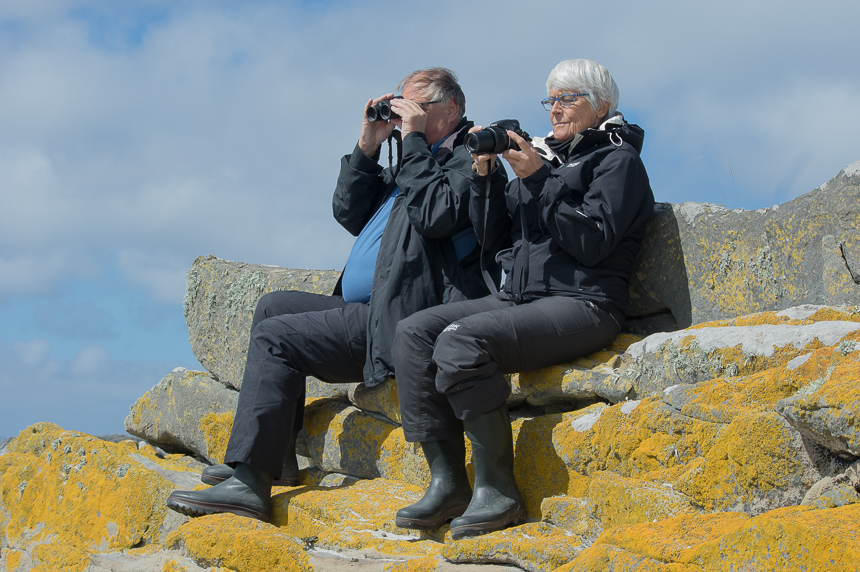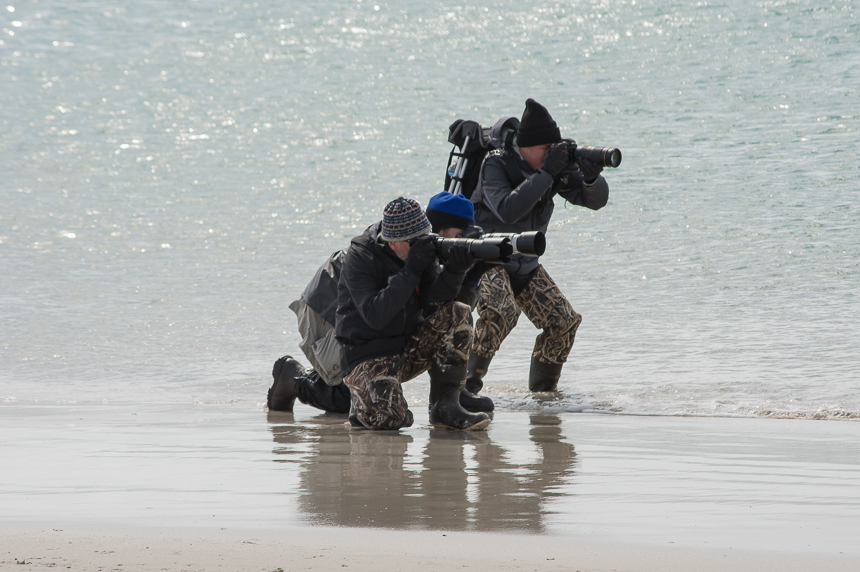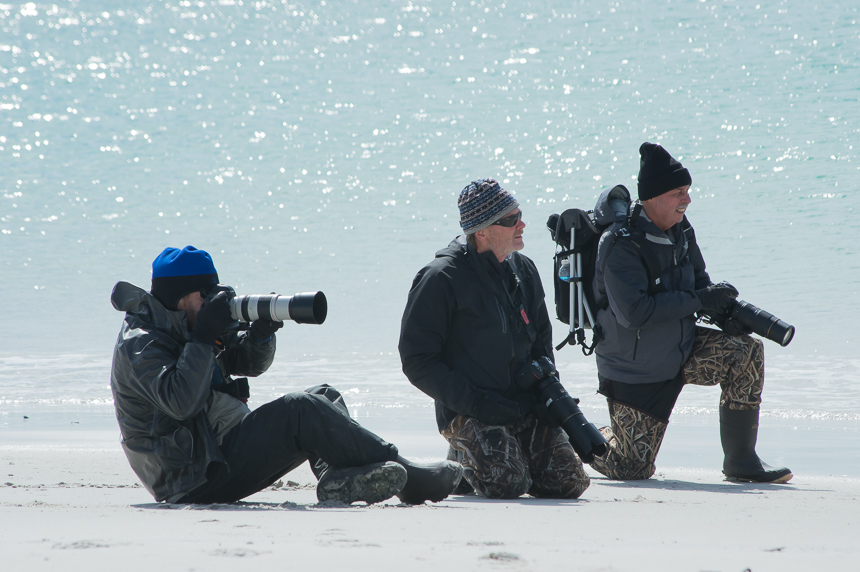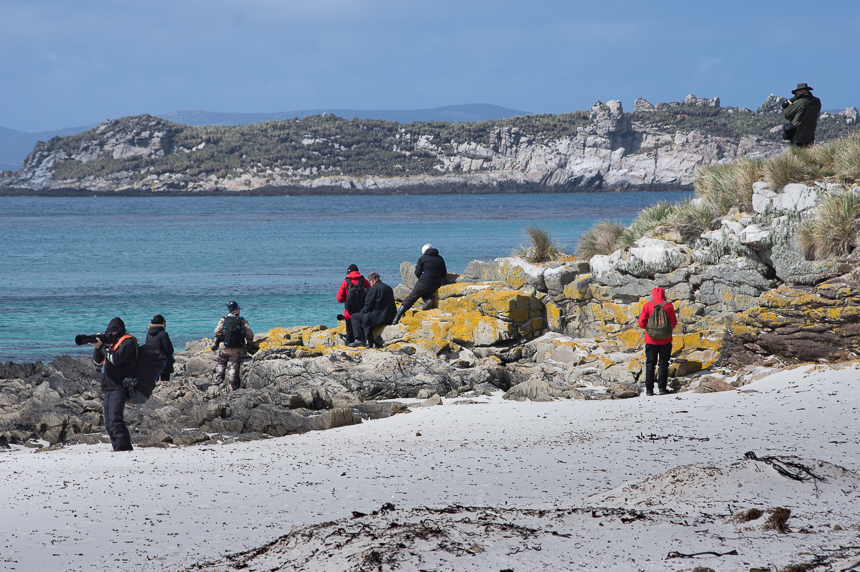 This man from France traveled with his brother, the photographer. But, he was the artist who drew wonderful pictures of the experience.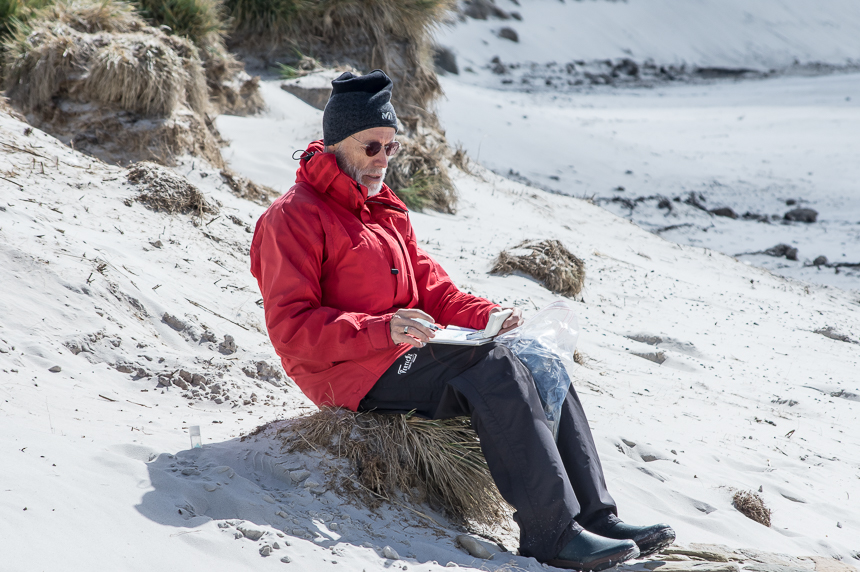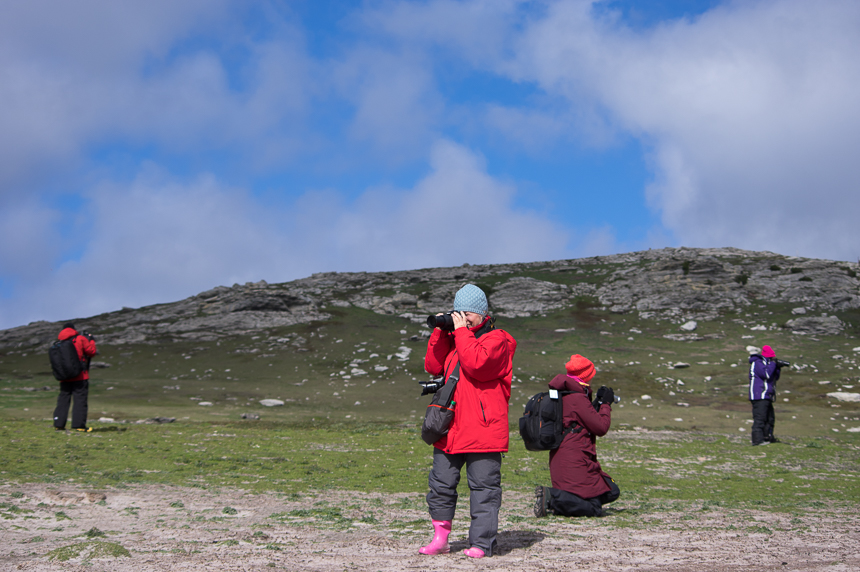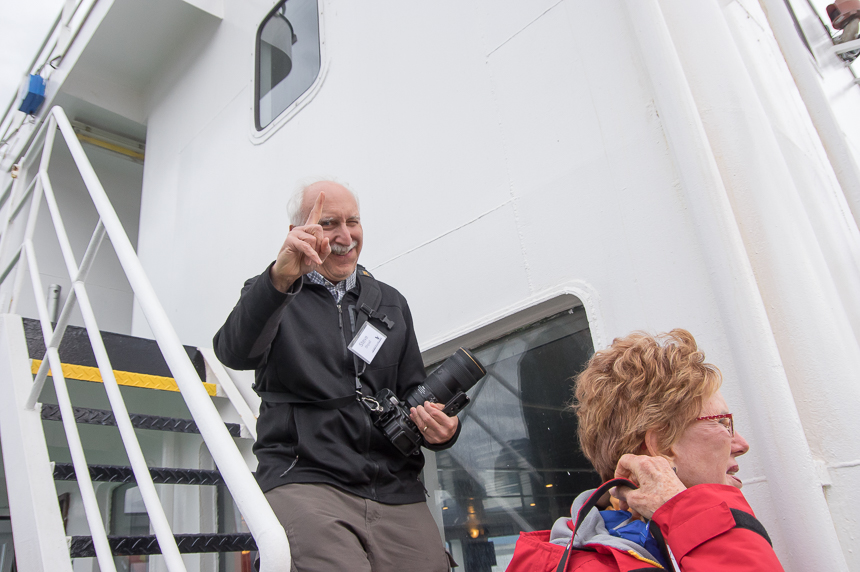 This was when we first boarded the ship in Ushuaia.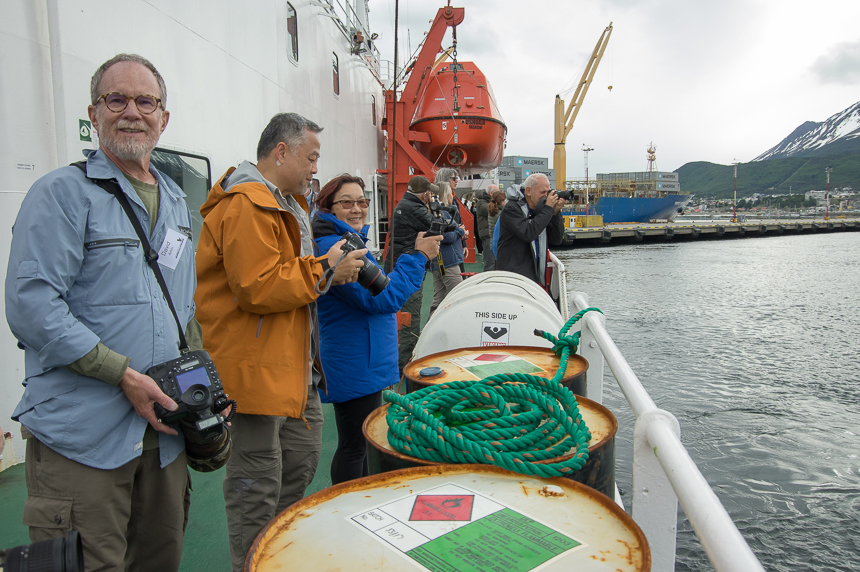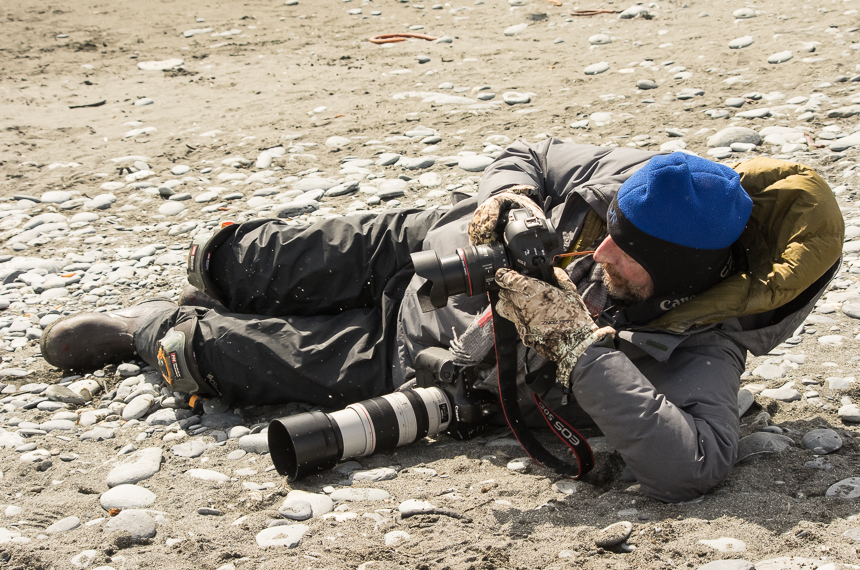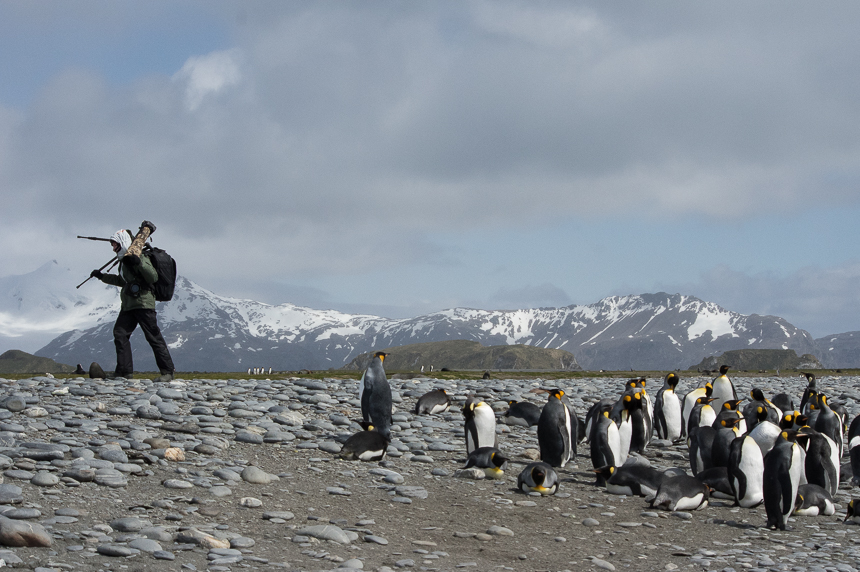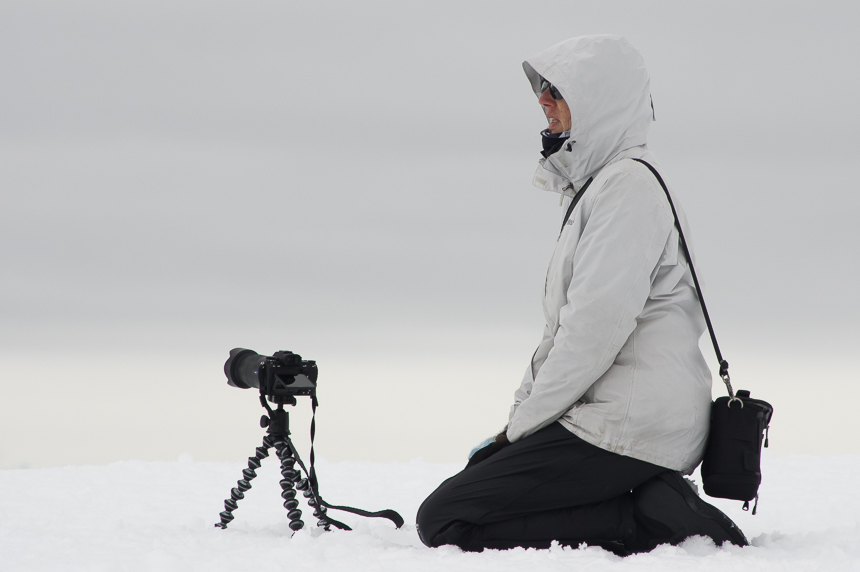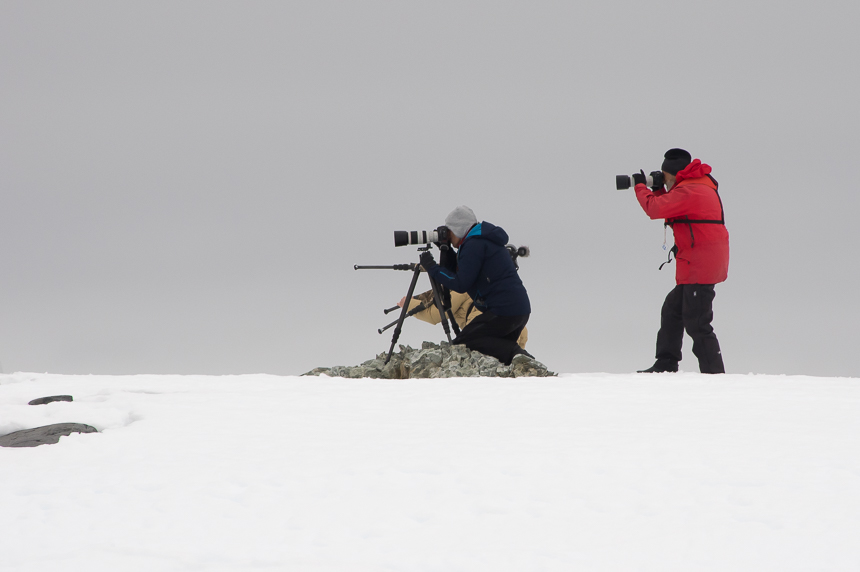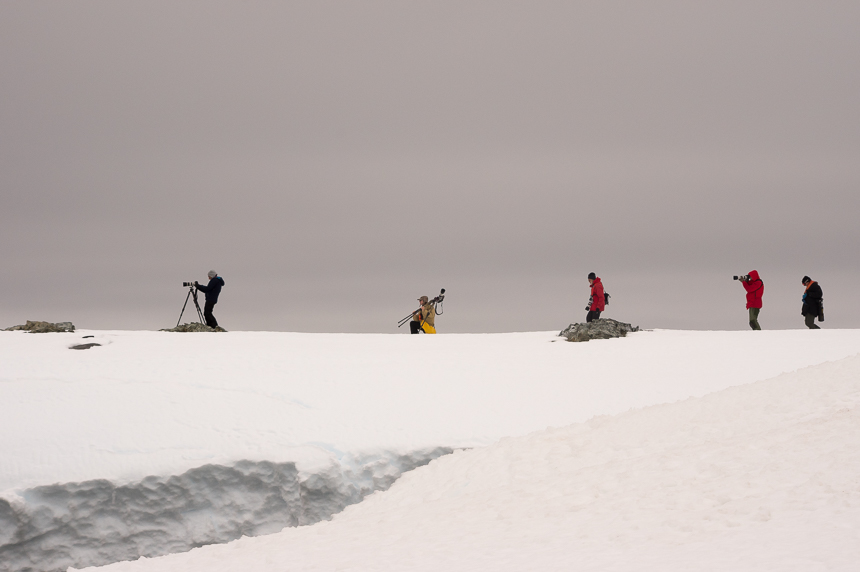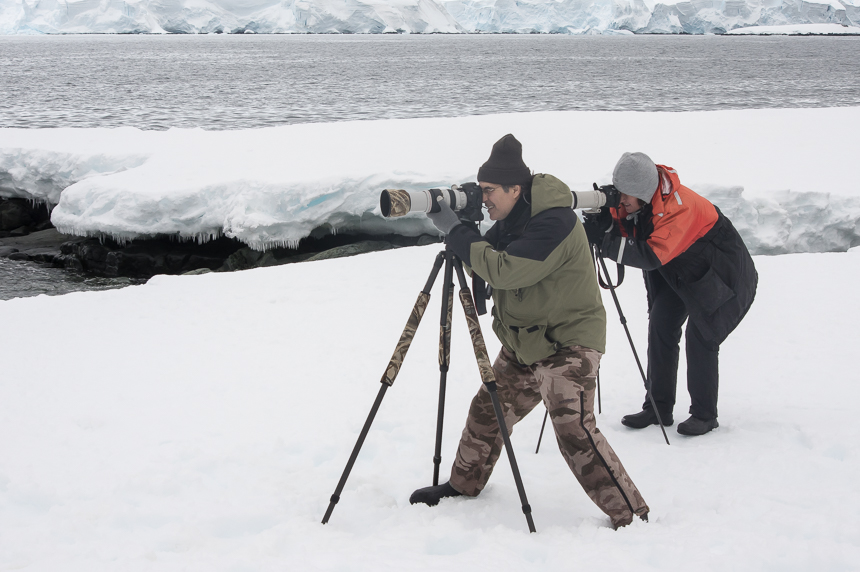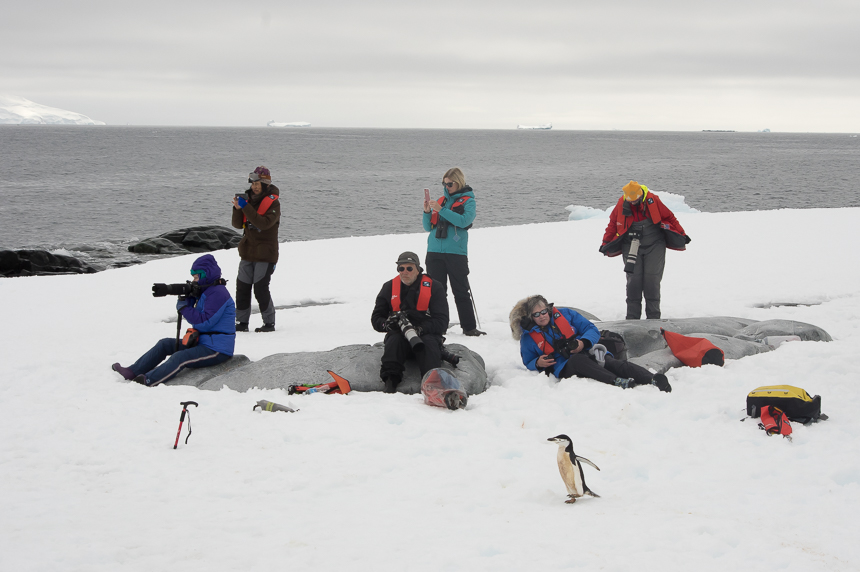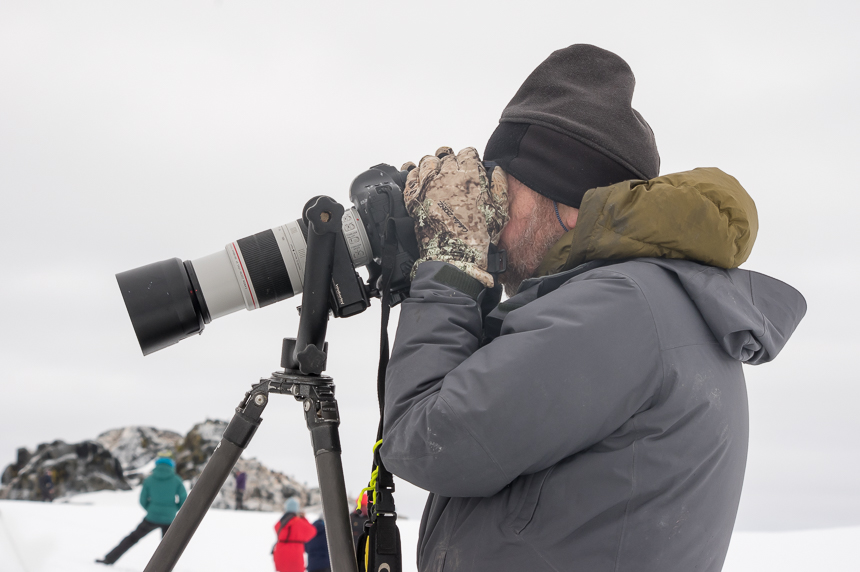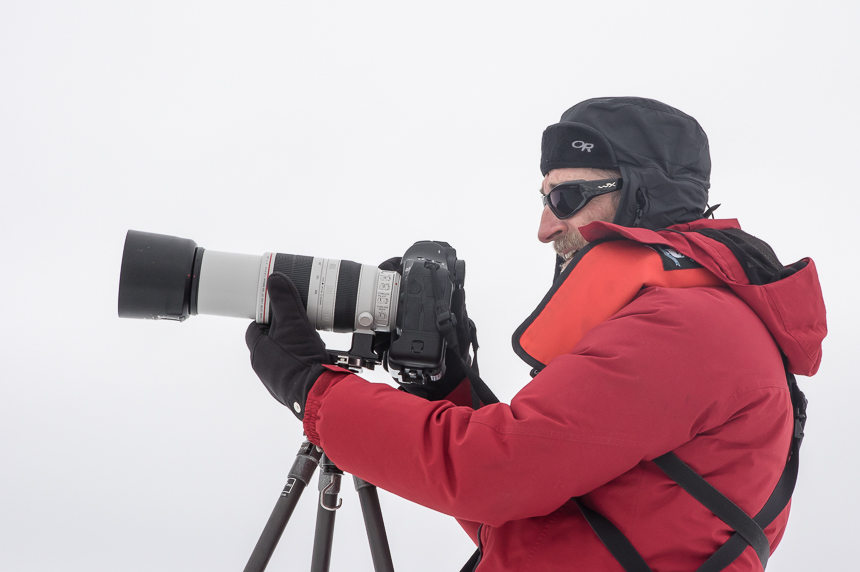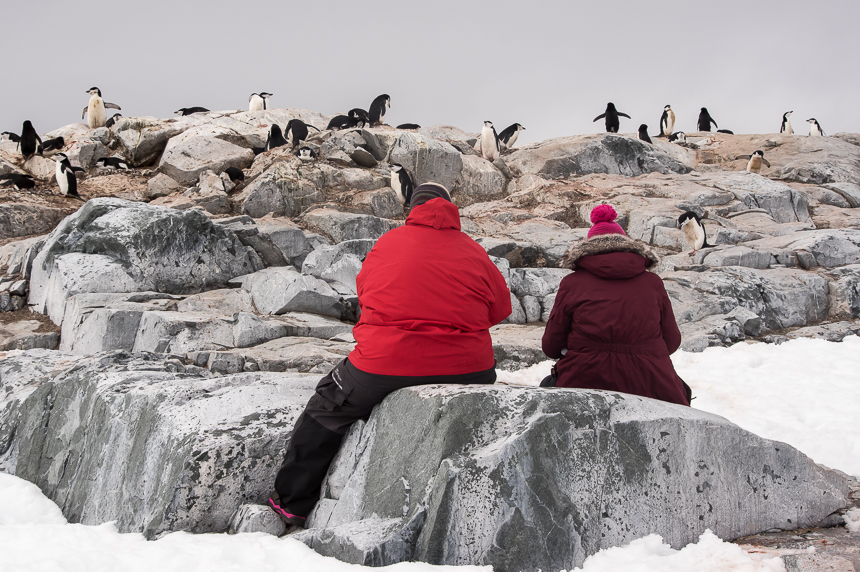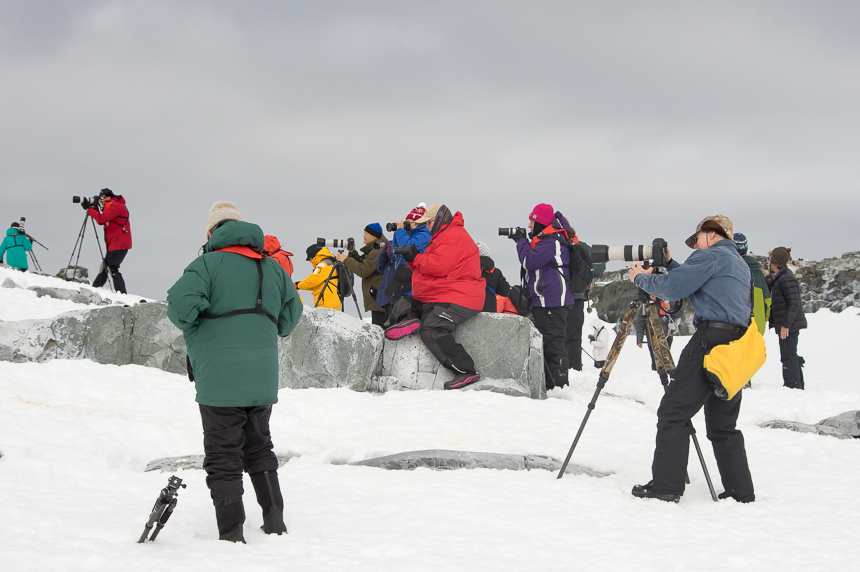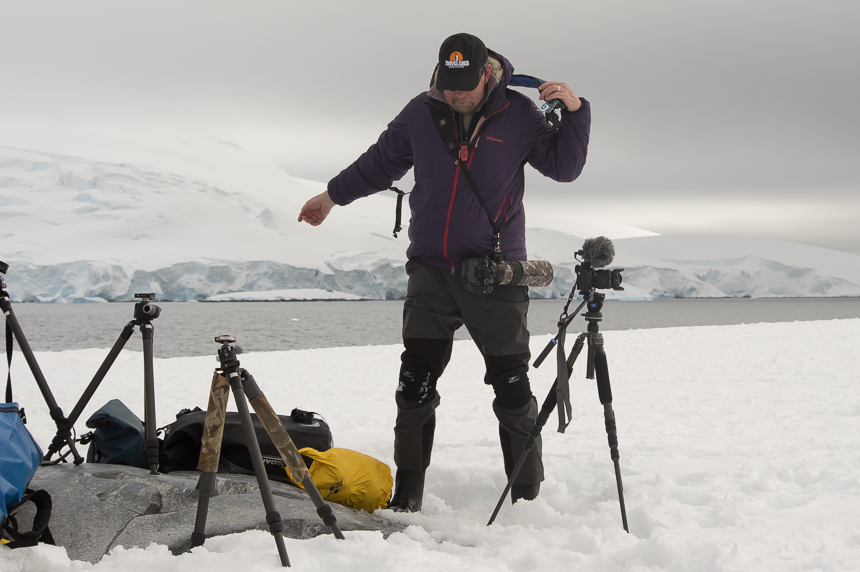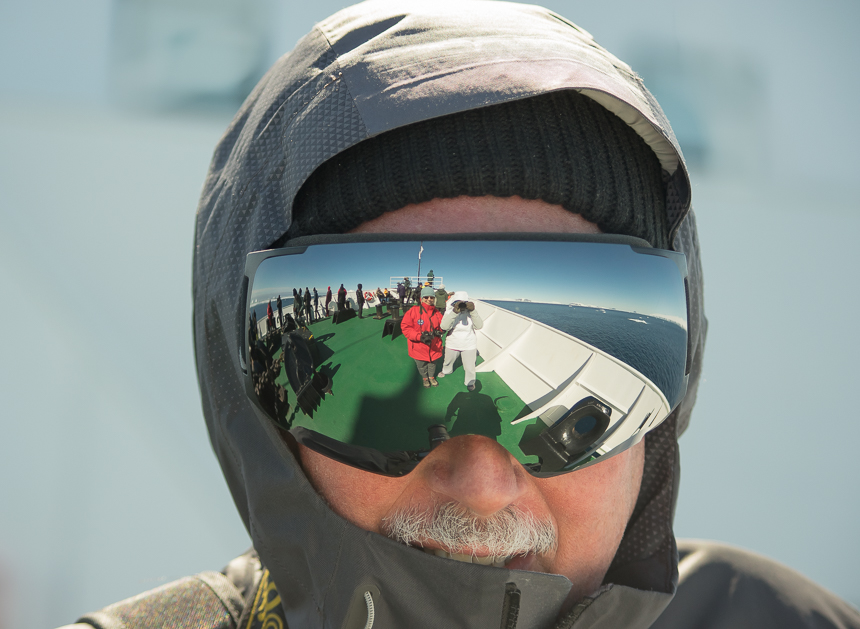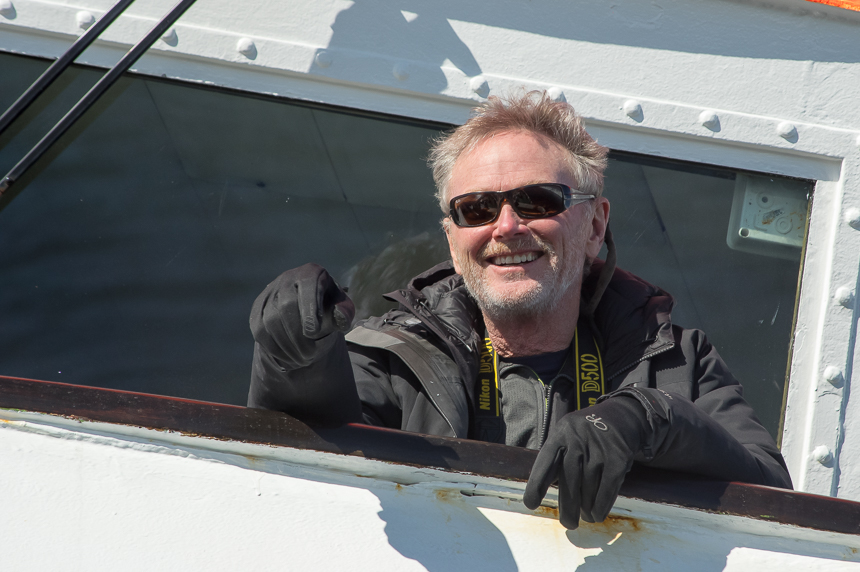 Wading across this stream just to get one special photo. But then, there were some fur seals on the other side.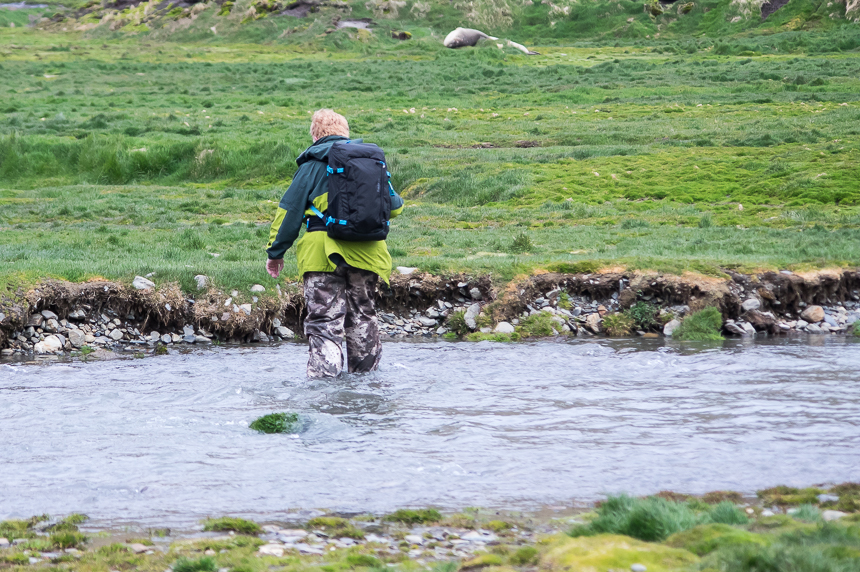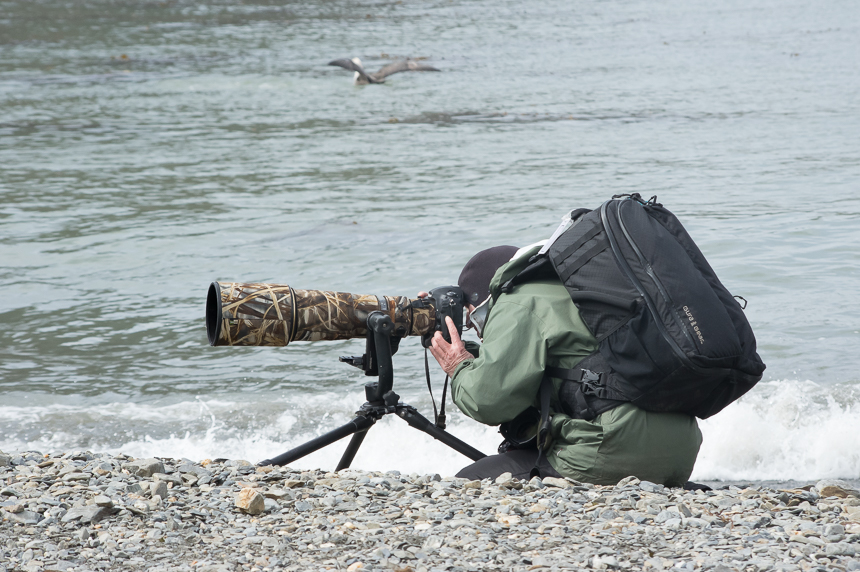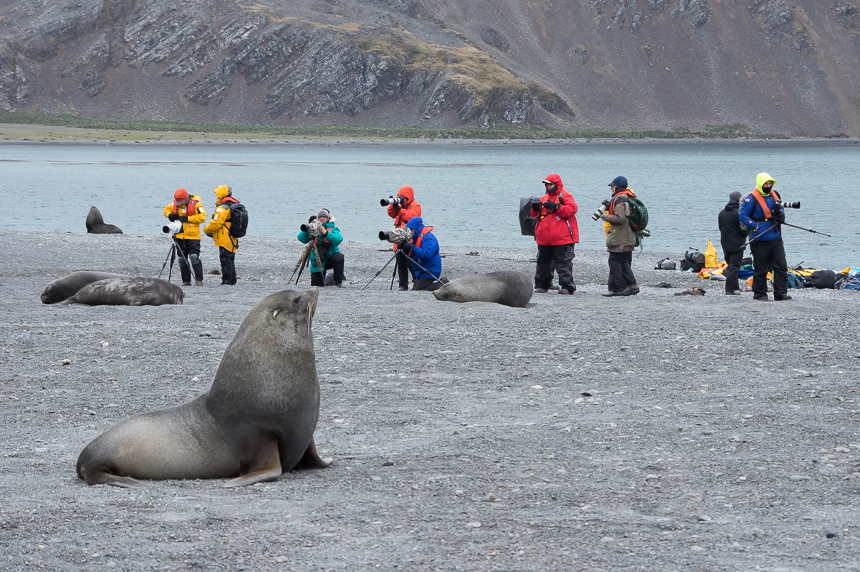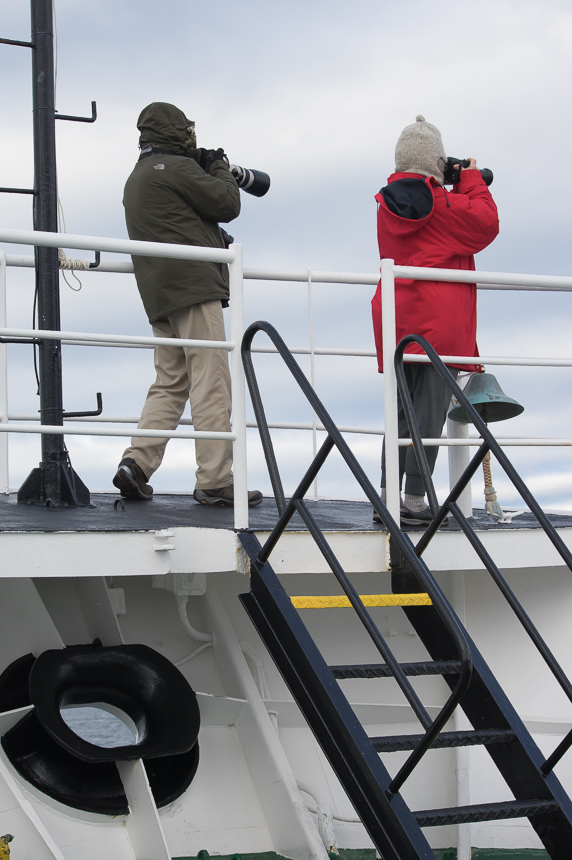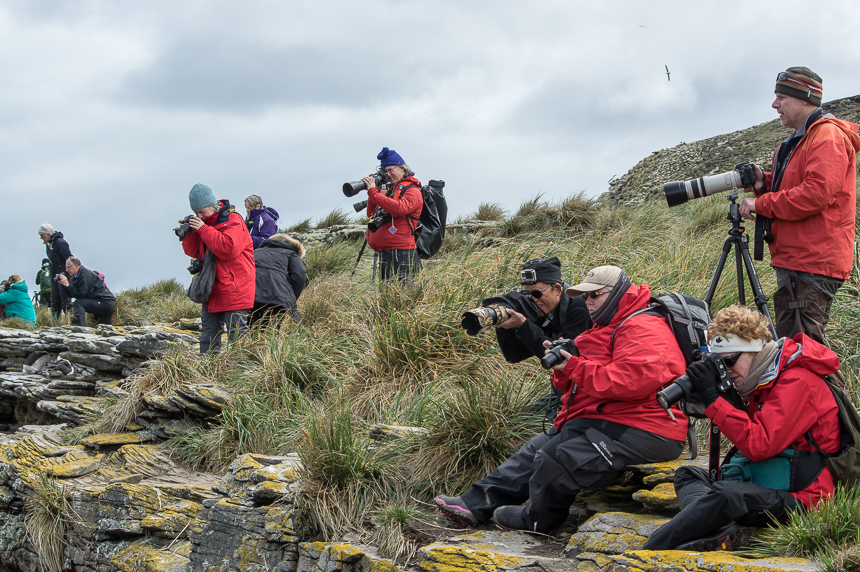 One photographic suggestion is to get to eye level with your subject.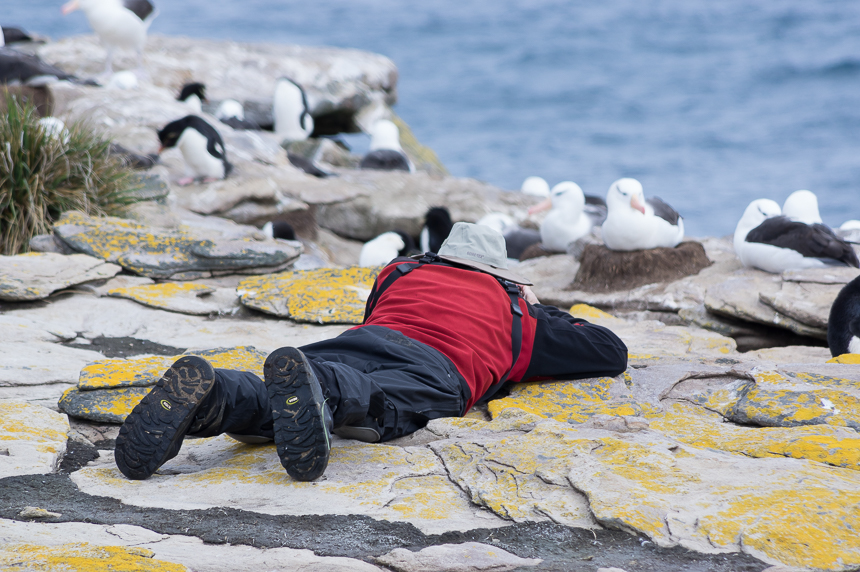 On the zodiac after the snow began to fall.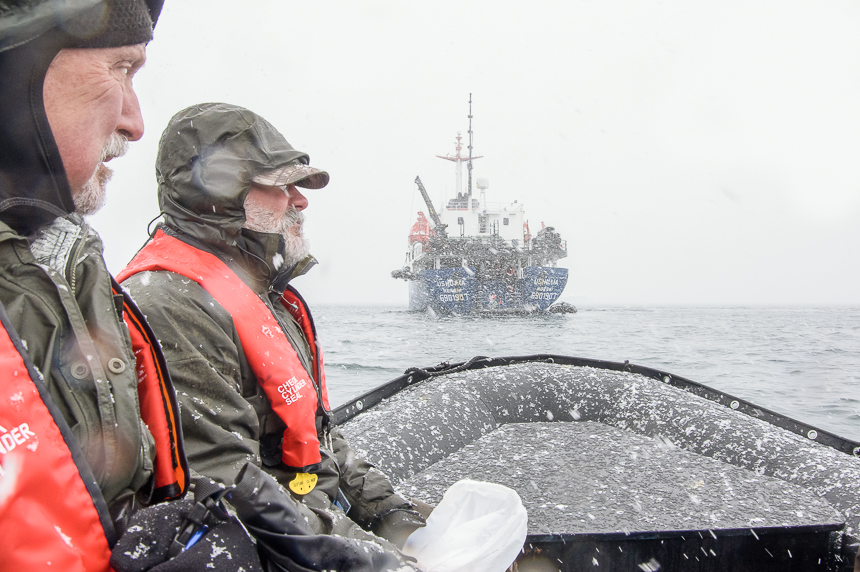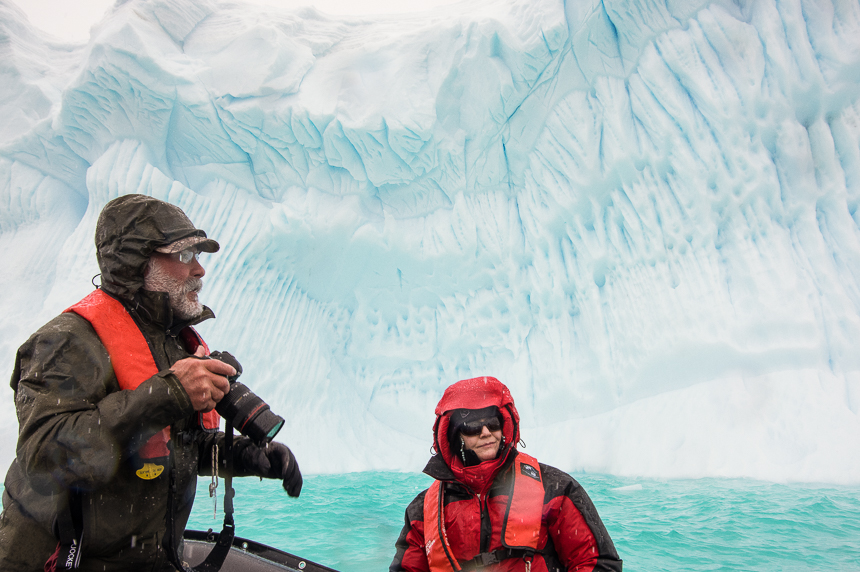 The snow was not a consistent depth making the adventure more adventuresome.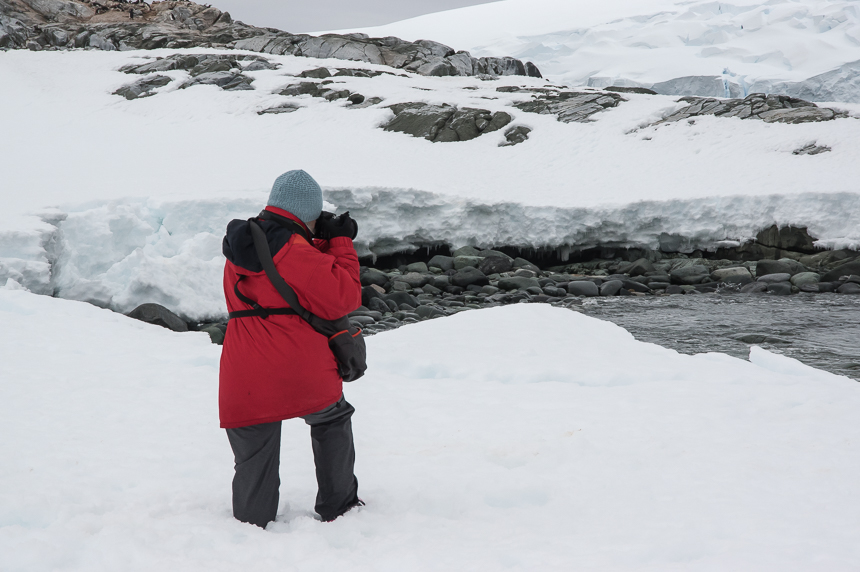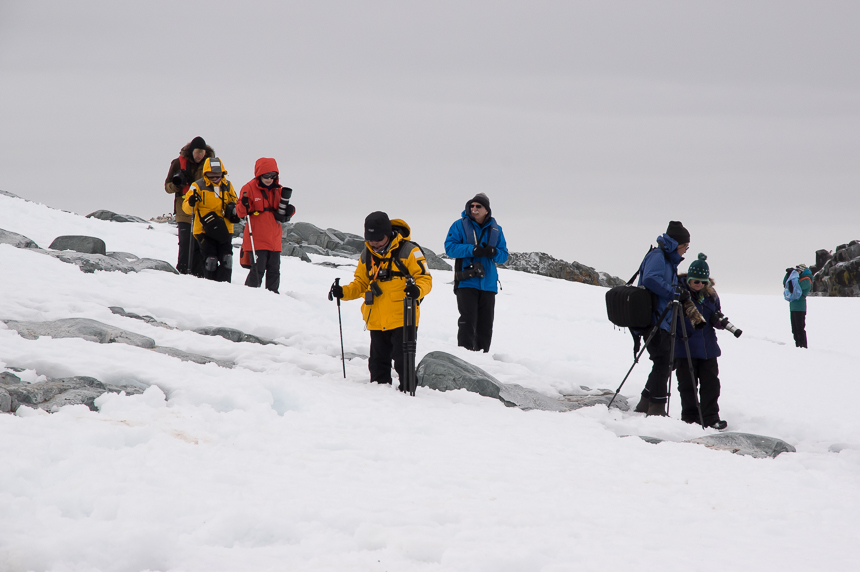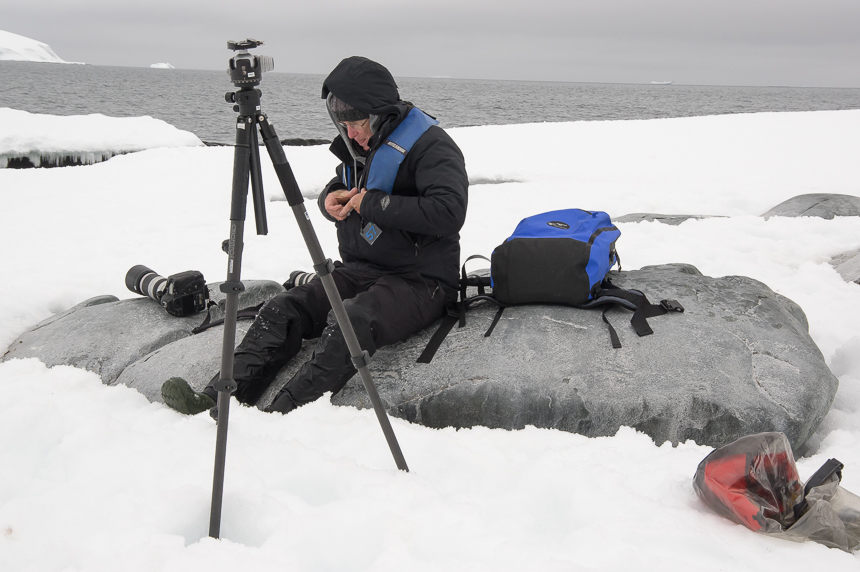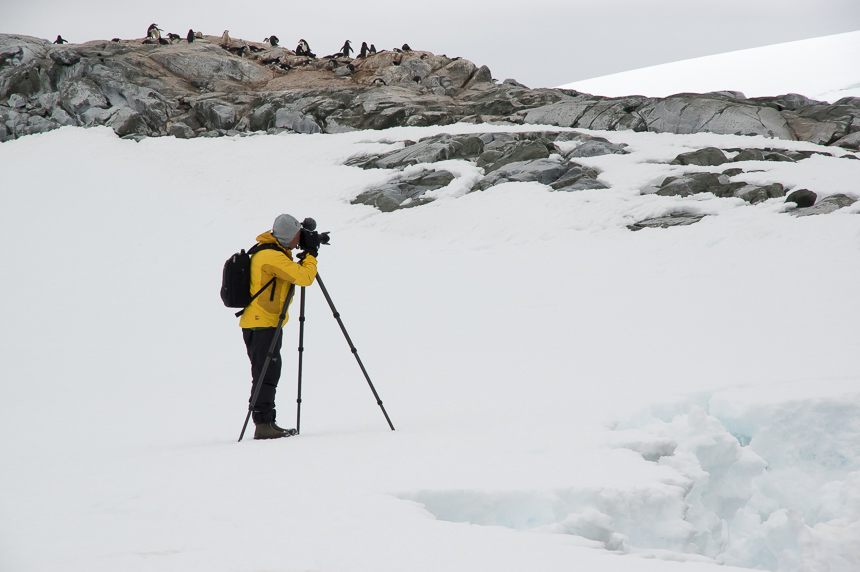 Oh that cute little Chinstrap Penguin.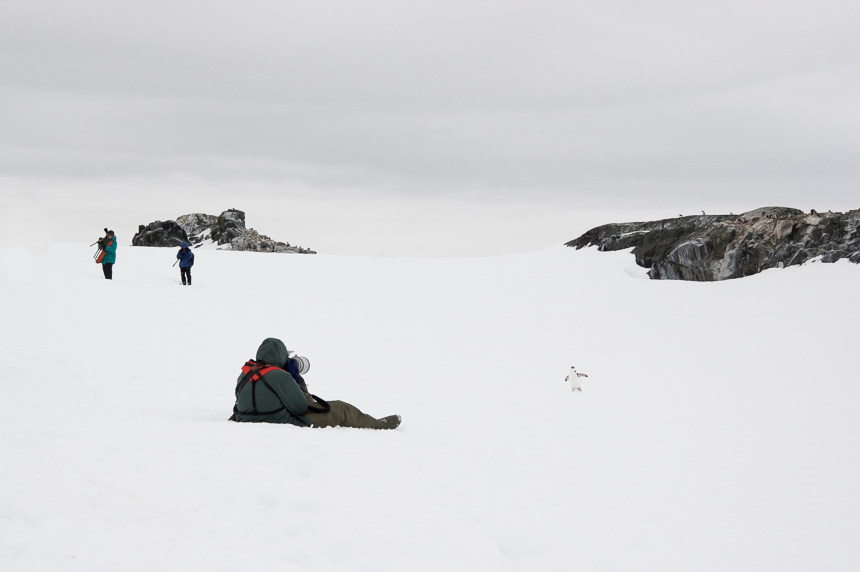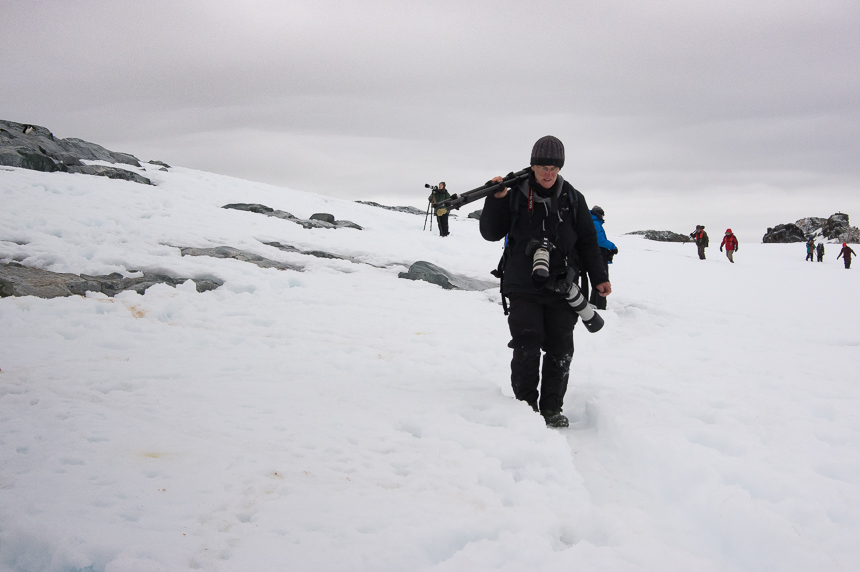 A place of meditation and contemplation in the midst of snow, ice, and penguins.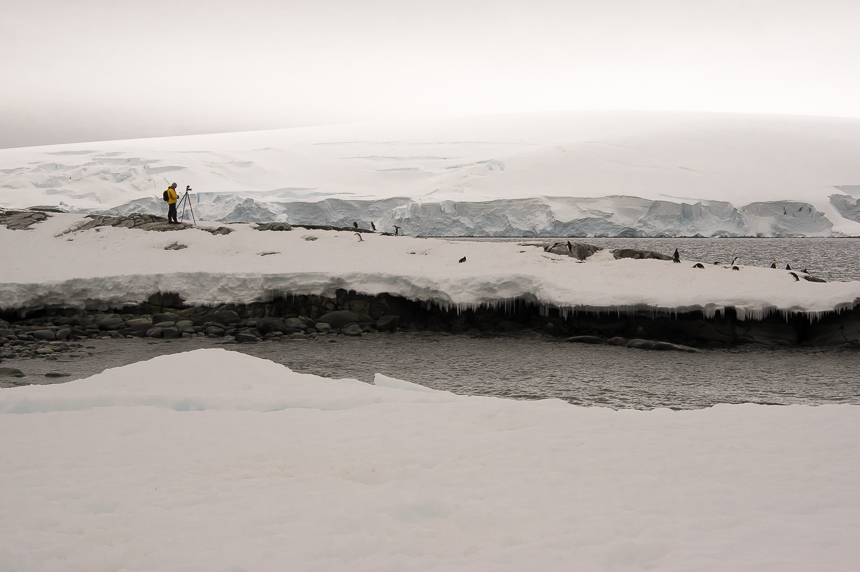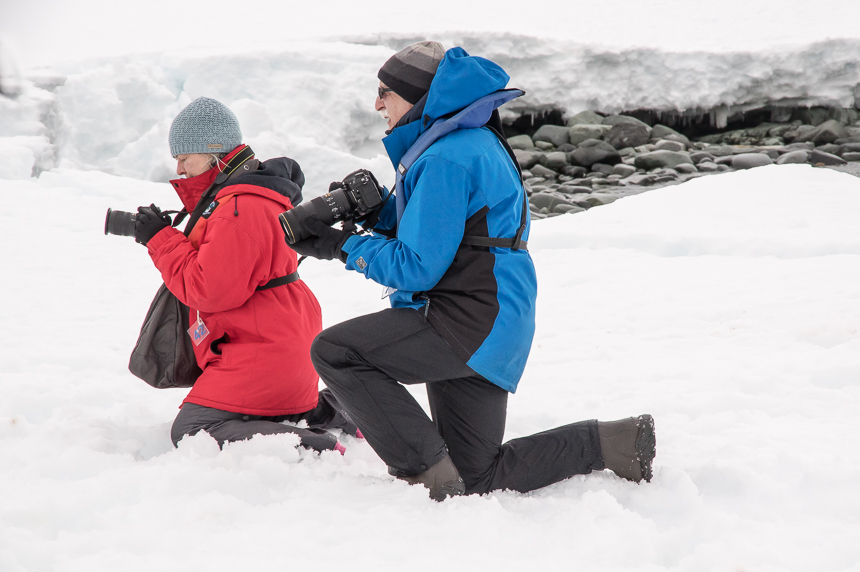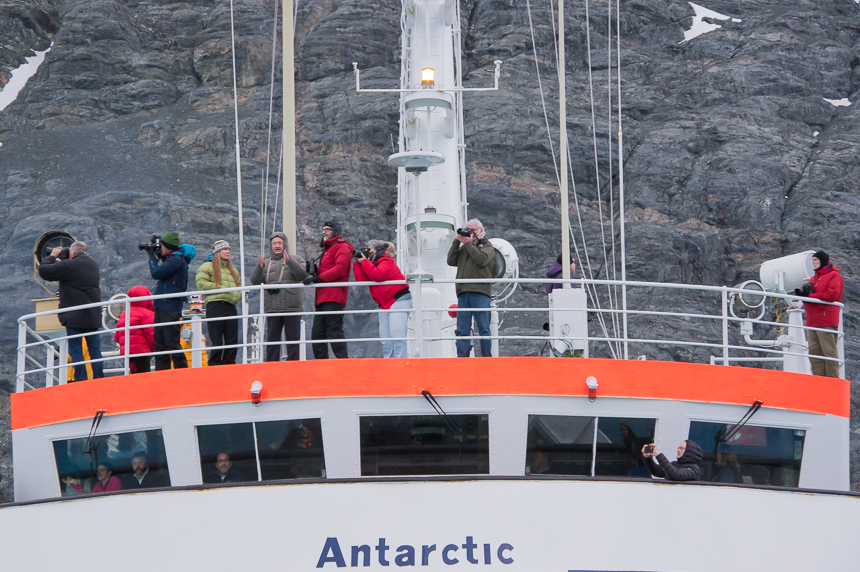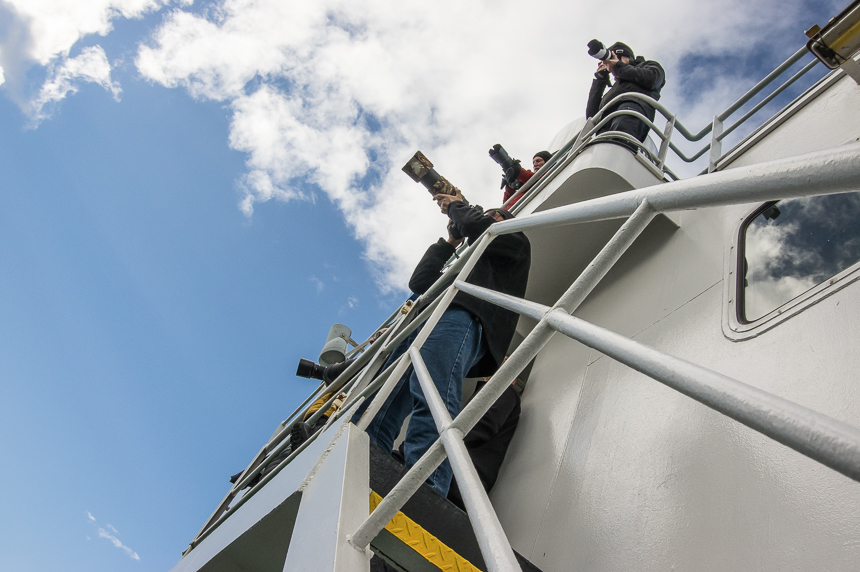 A toast to Sir Ernest Shackleton at his grave site.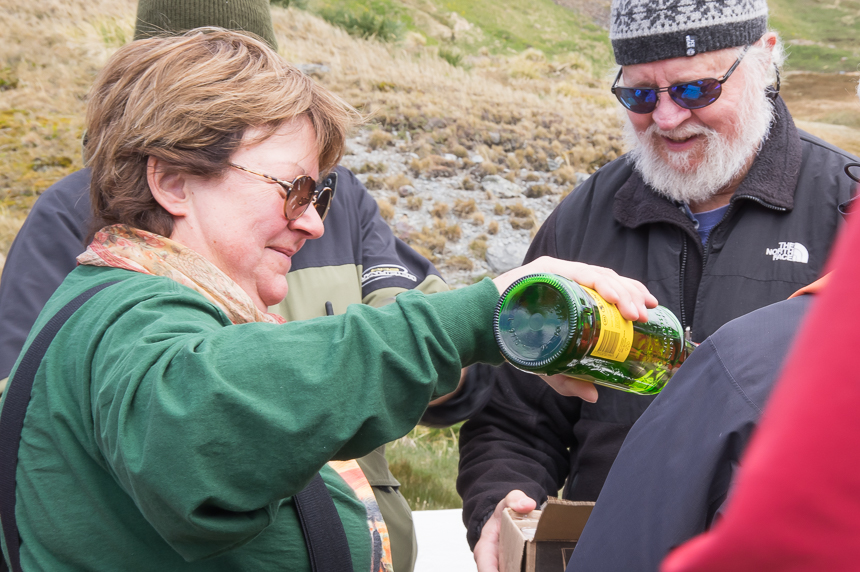 A group watching and photographing elephant seals mating.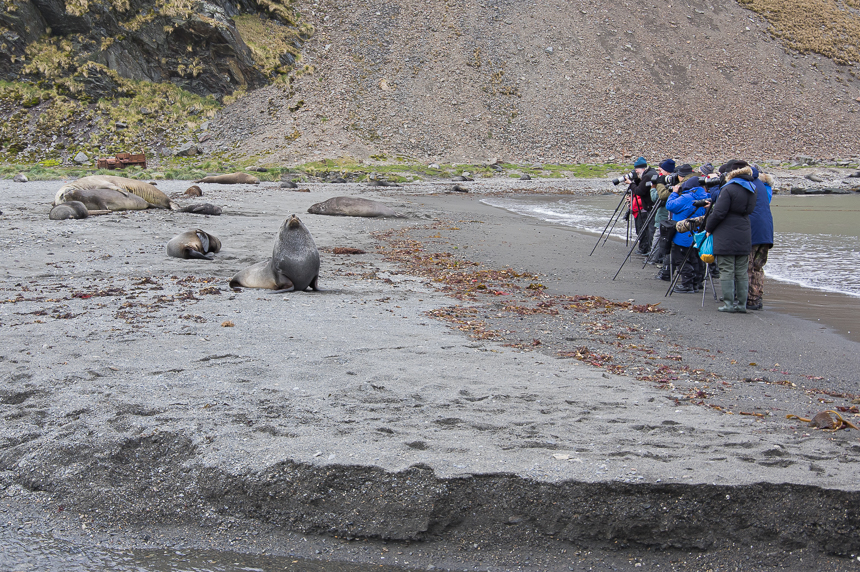 Colorful dry bags, which are also very handy items.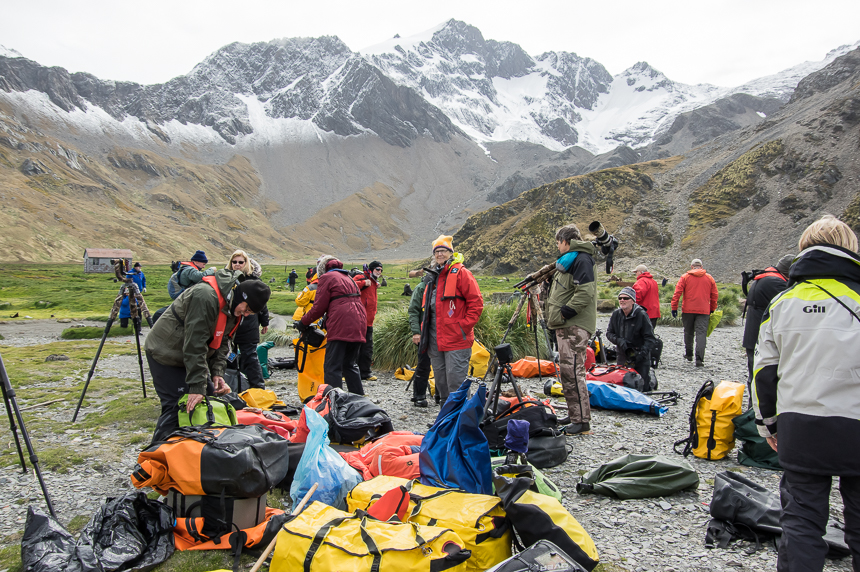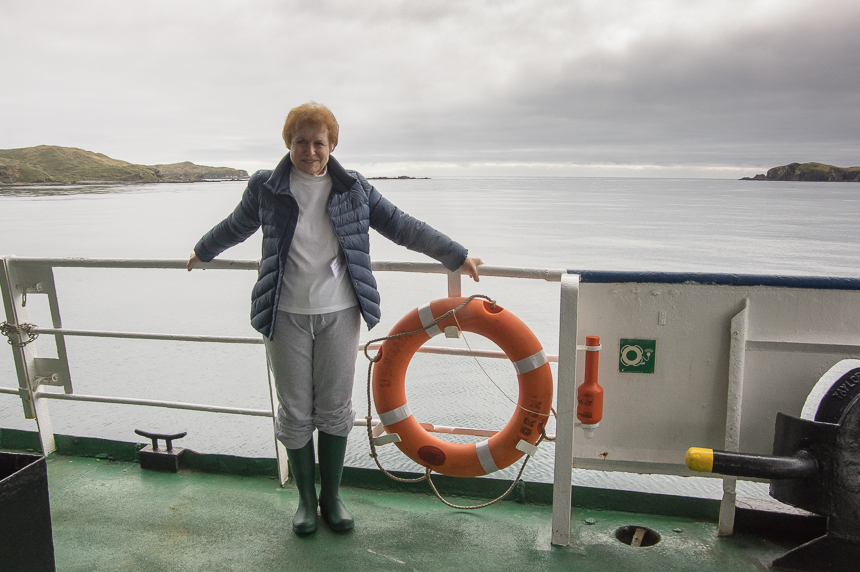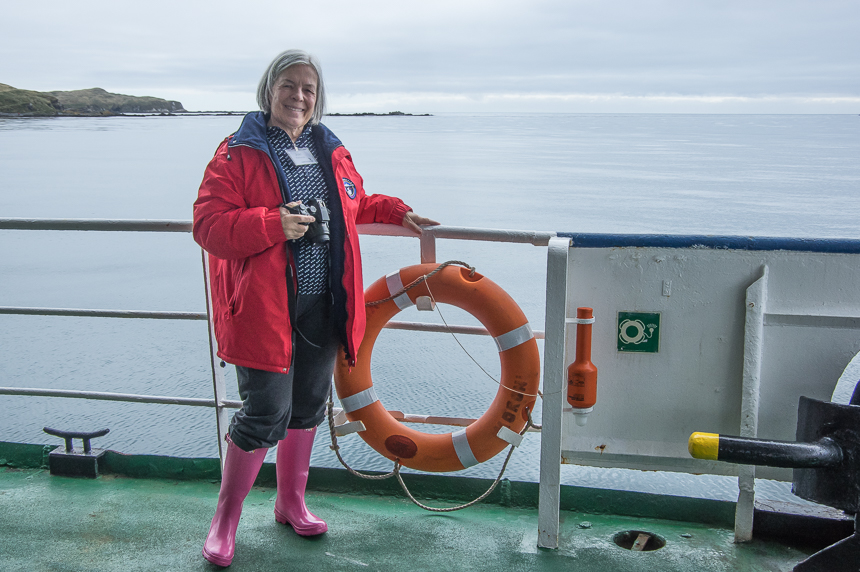 Interesting how most of the photographers are facing away from the adorable King Penguins.