This is huge annual Sing-Sing celebration held in a very large field. Tribes of people from many areas, some from very far away, come to the area, make or adorn their costumes, help each other put on makeup and costume details and then dance, sing,  and play instruments for the viewing crowd and for each other. The photo do not do justice to the actual experience of being in the middle of a Sing-Sing.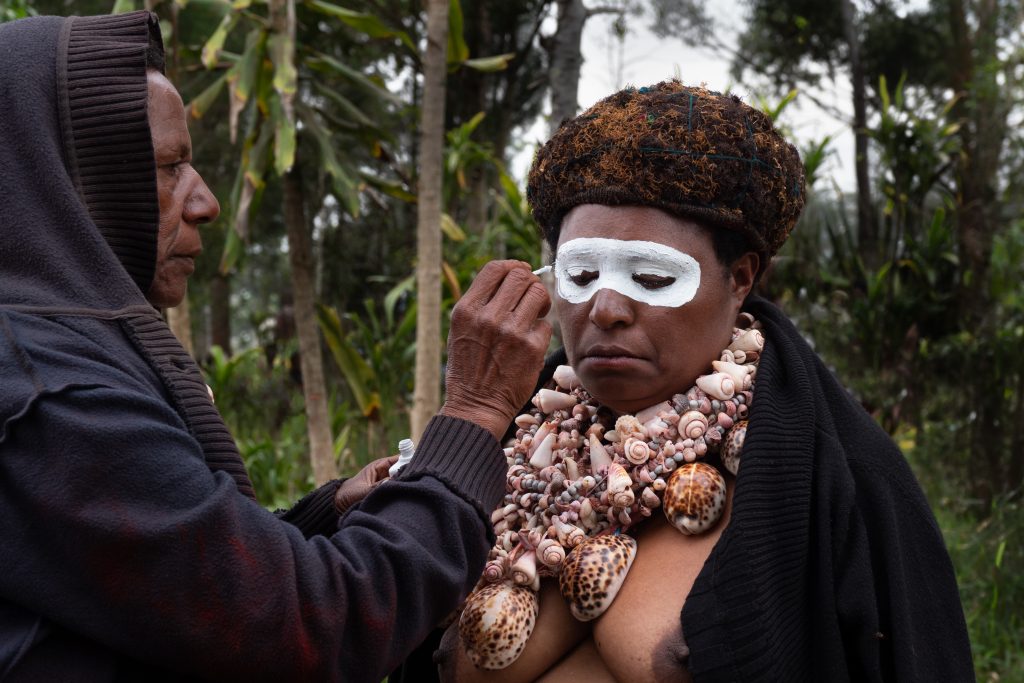 The PNG people use all sorts of mirrors even broken corners of old mirrors to get ready for Sing-Sing.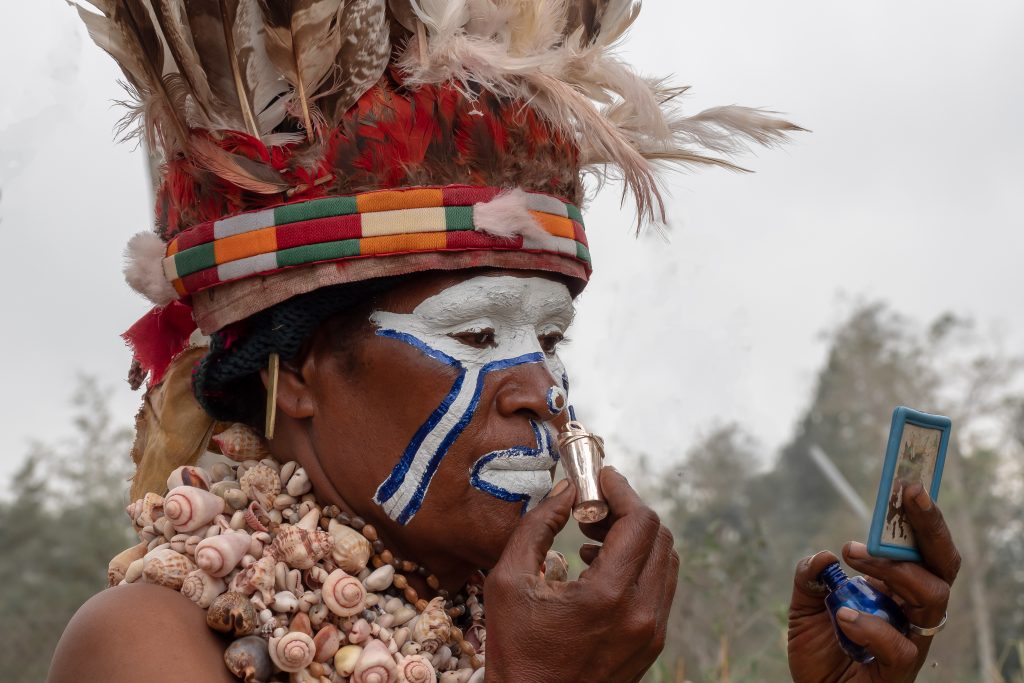 Shells are among the most valuable assets for the PNG people.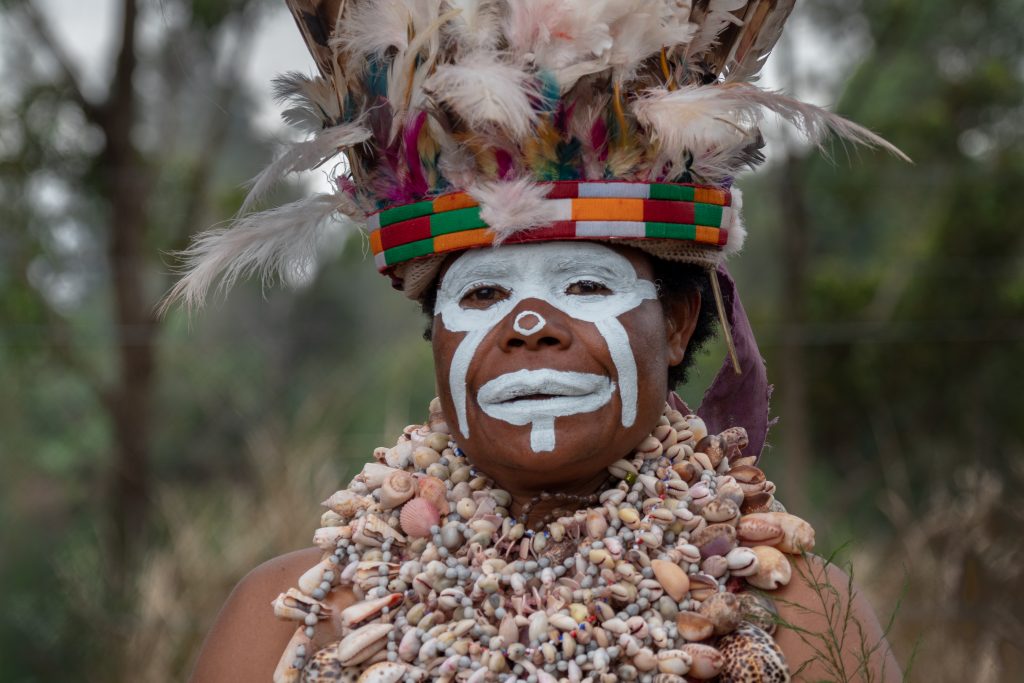 Of course children are part of all celebrations at Sing-Sing.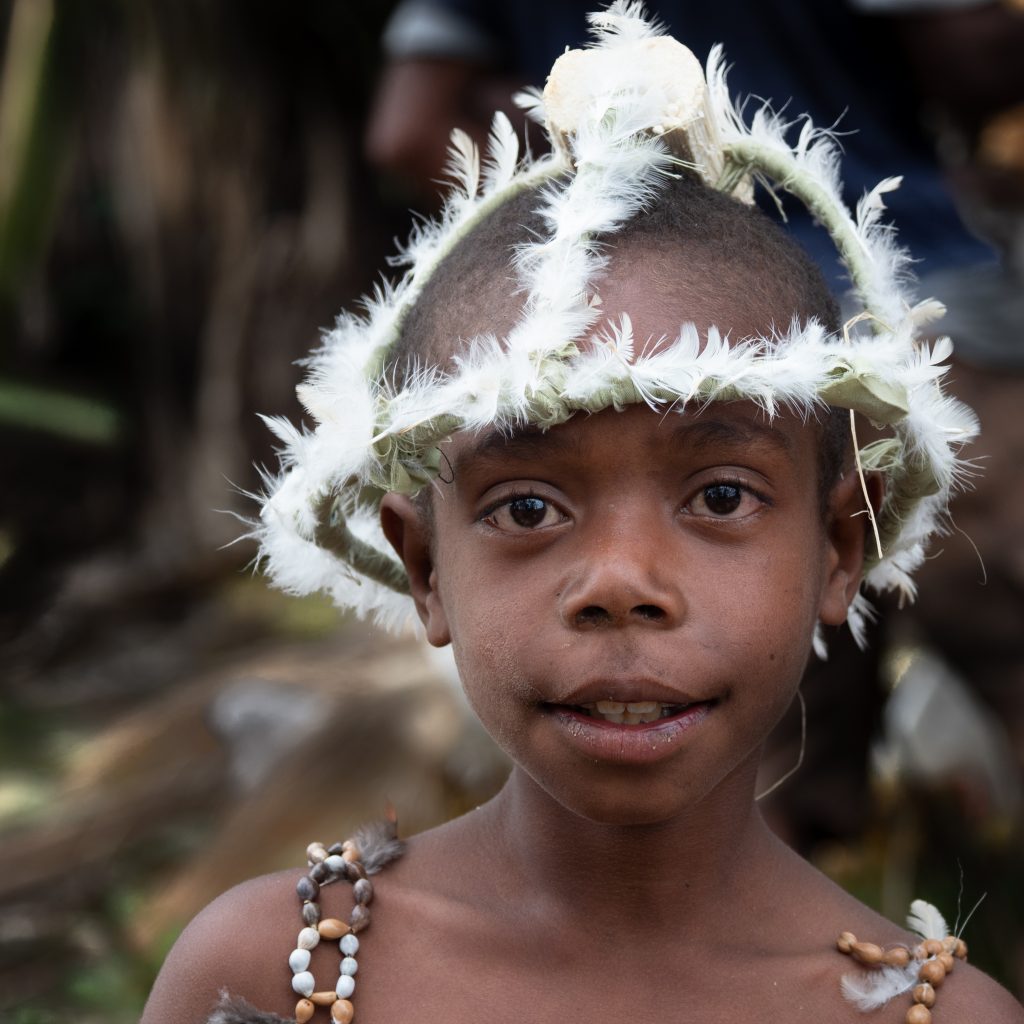 A mama making sure her son is perfectly adorned.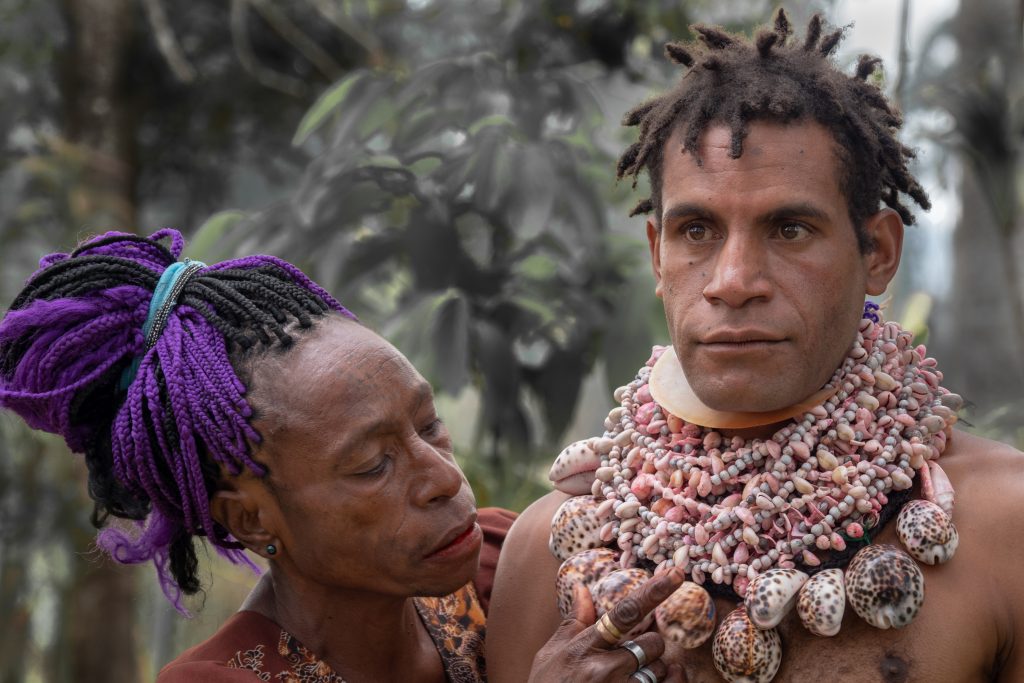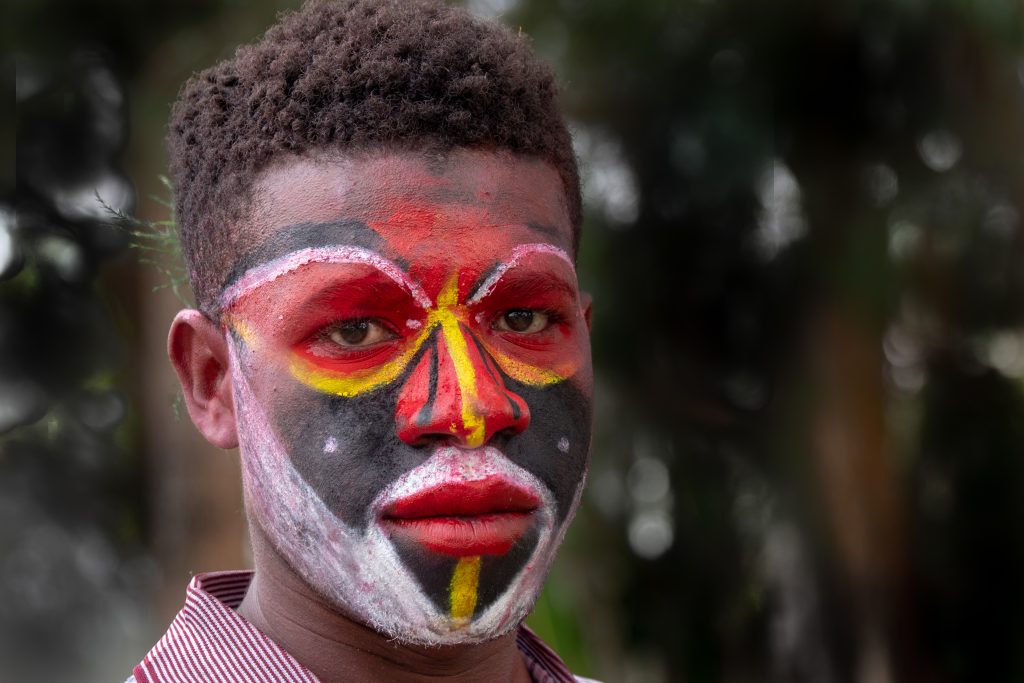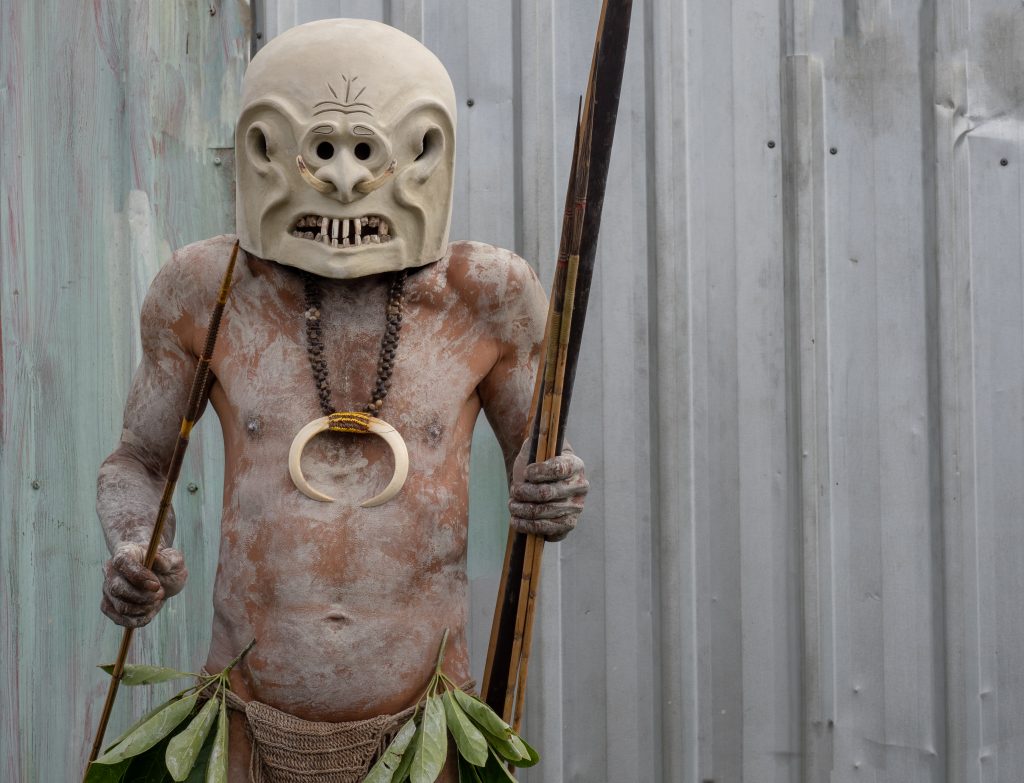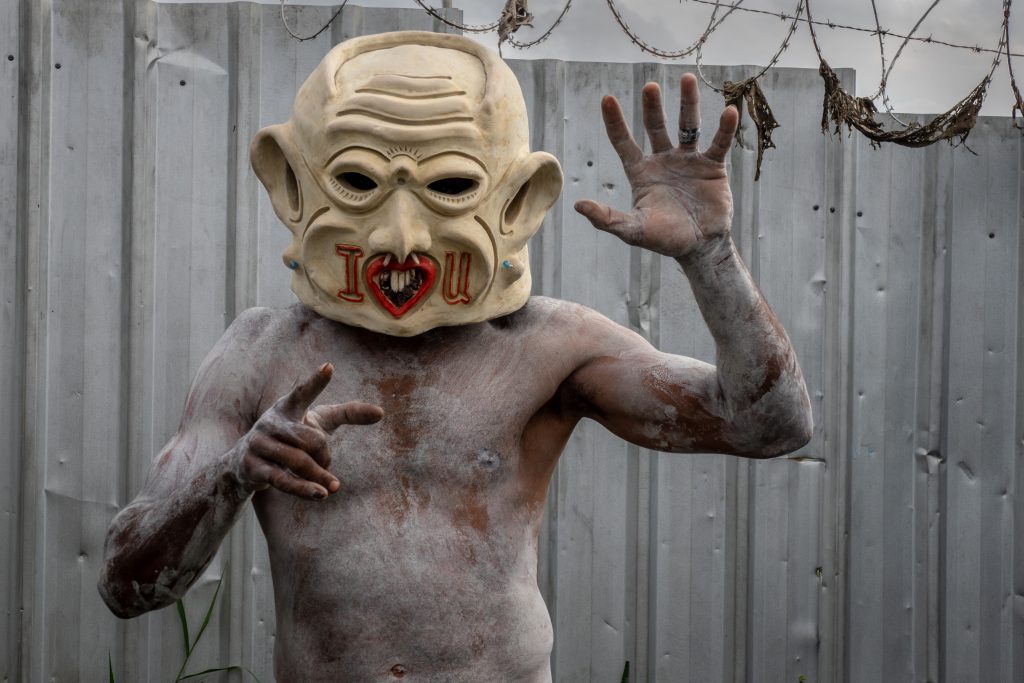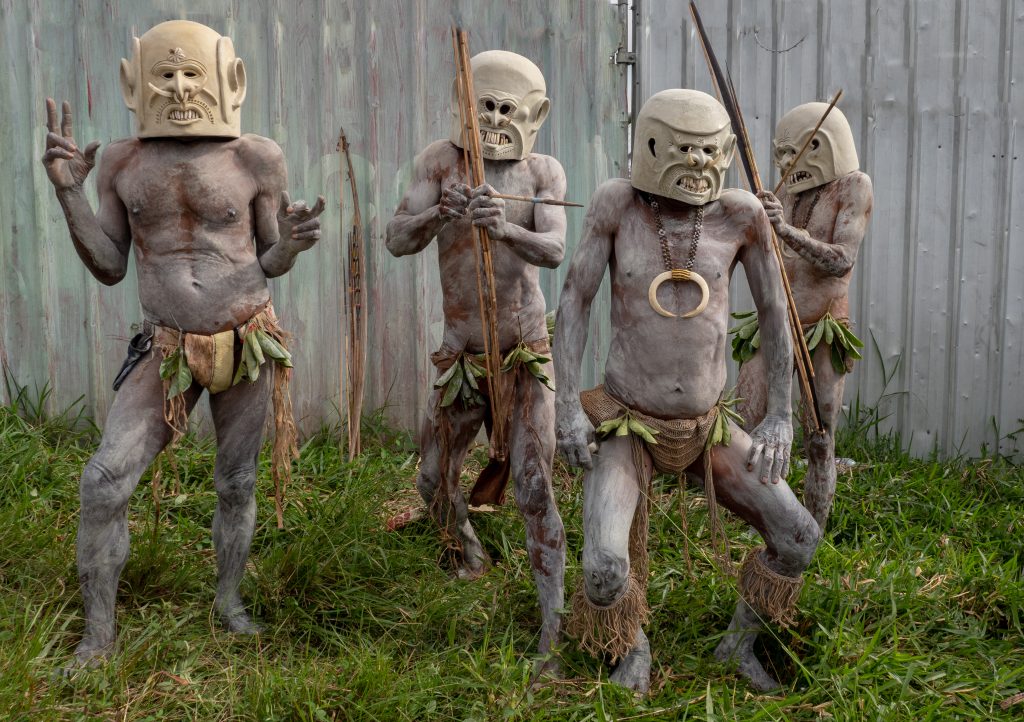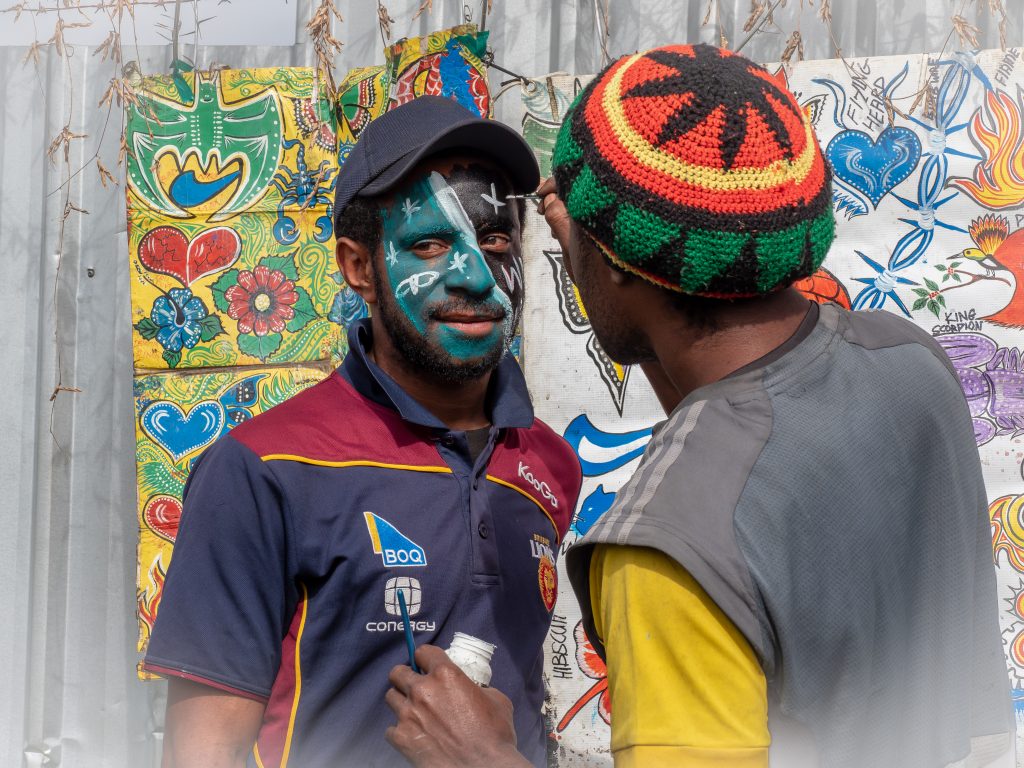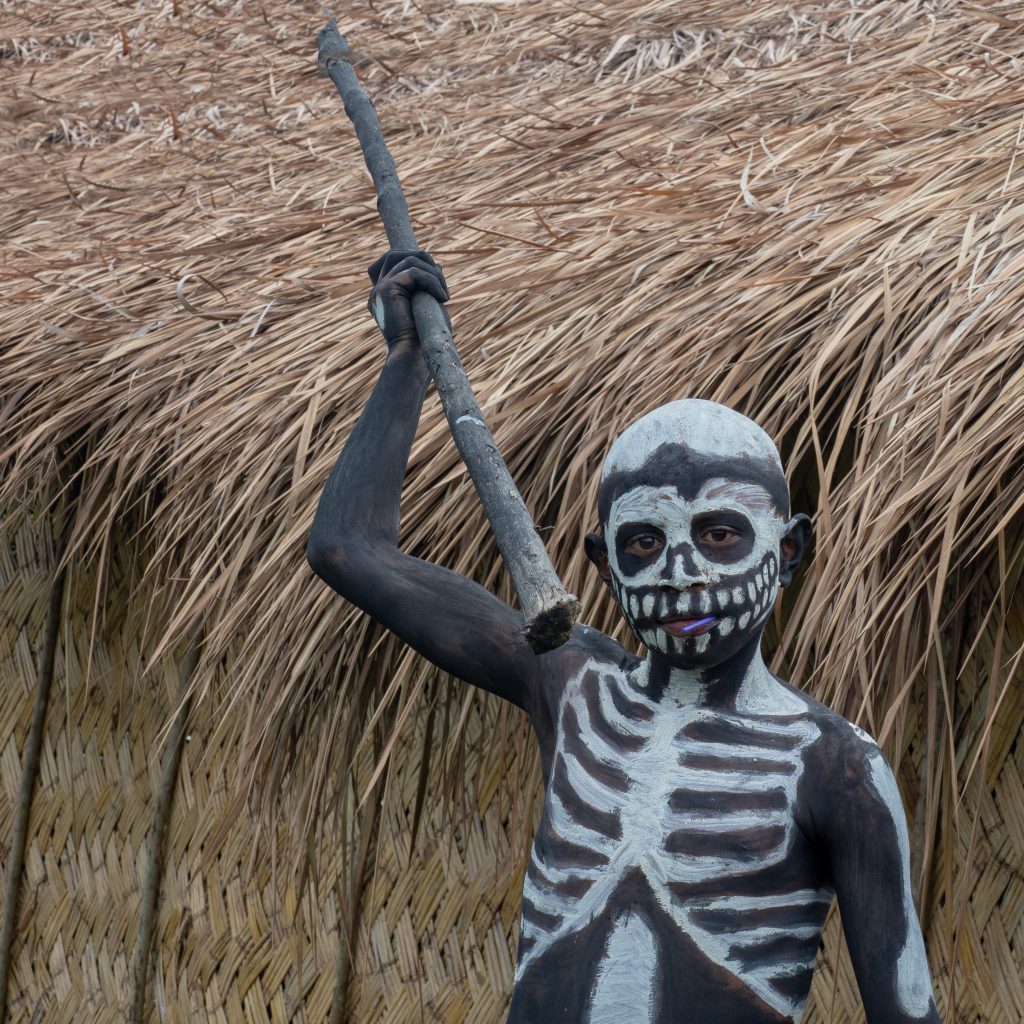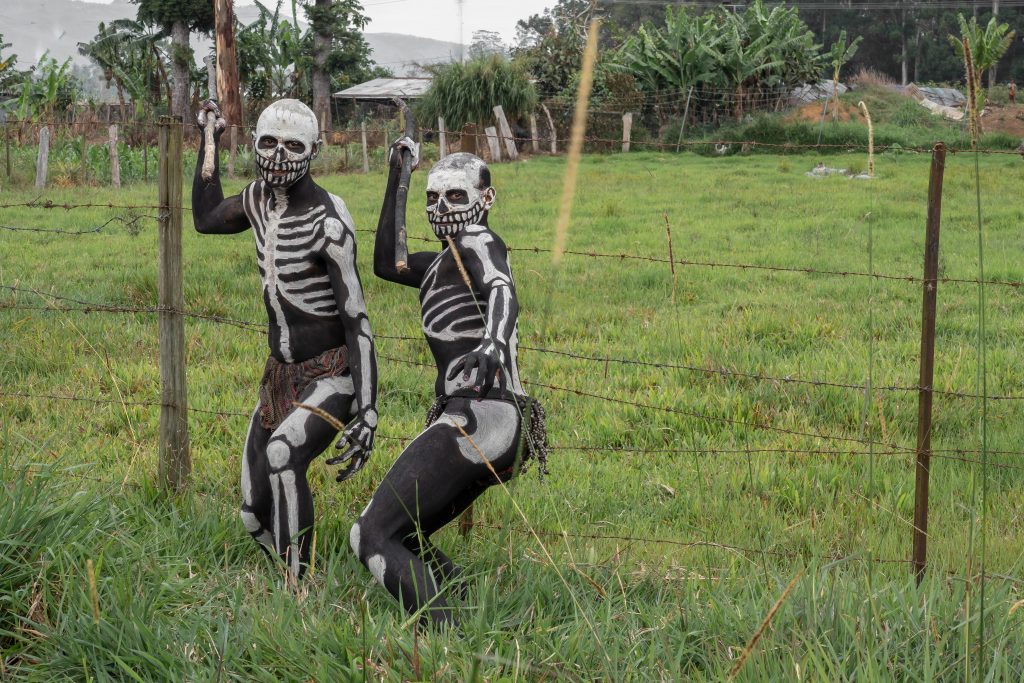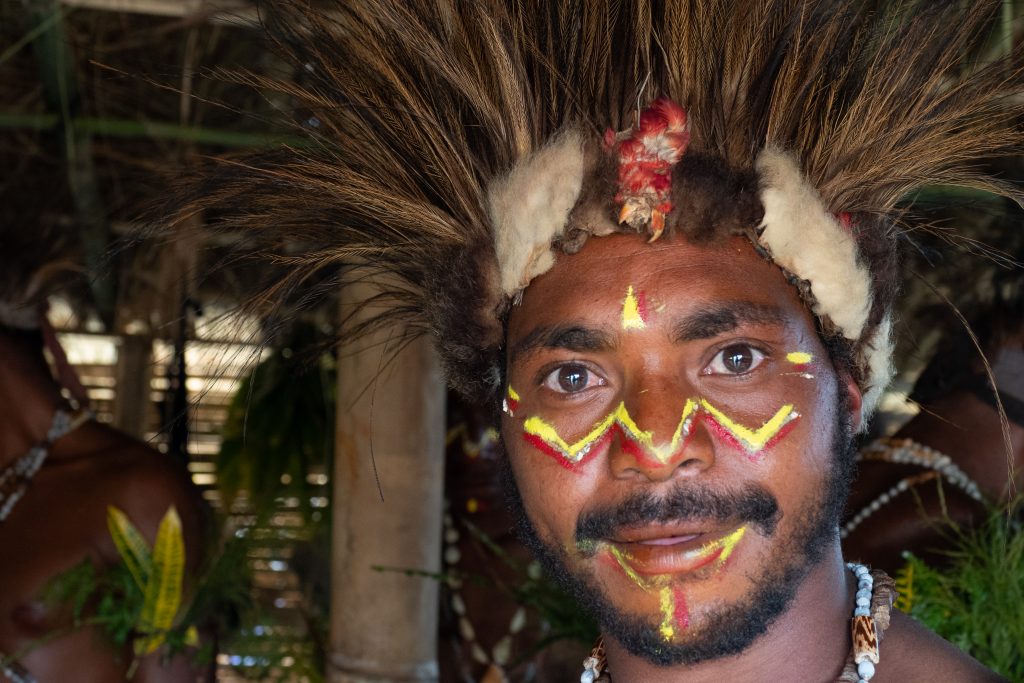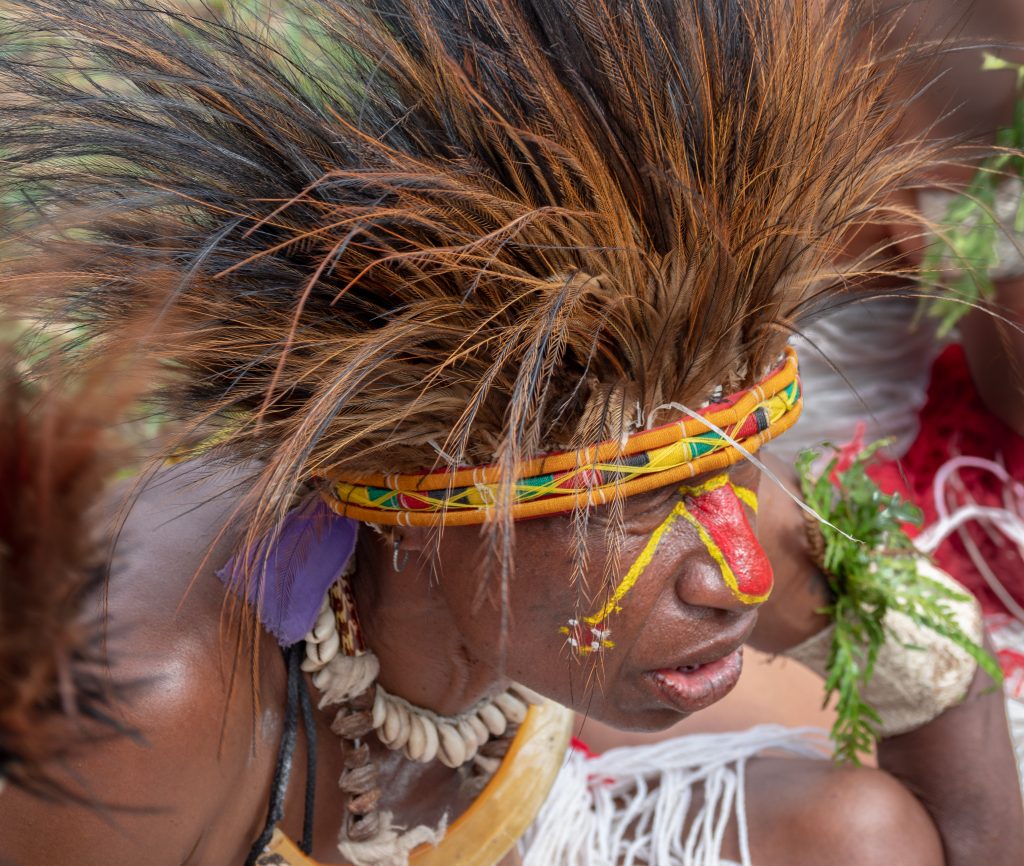 This spectator is very proud of her region, the Simbu, as you can see on her face.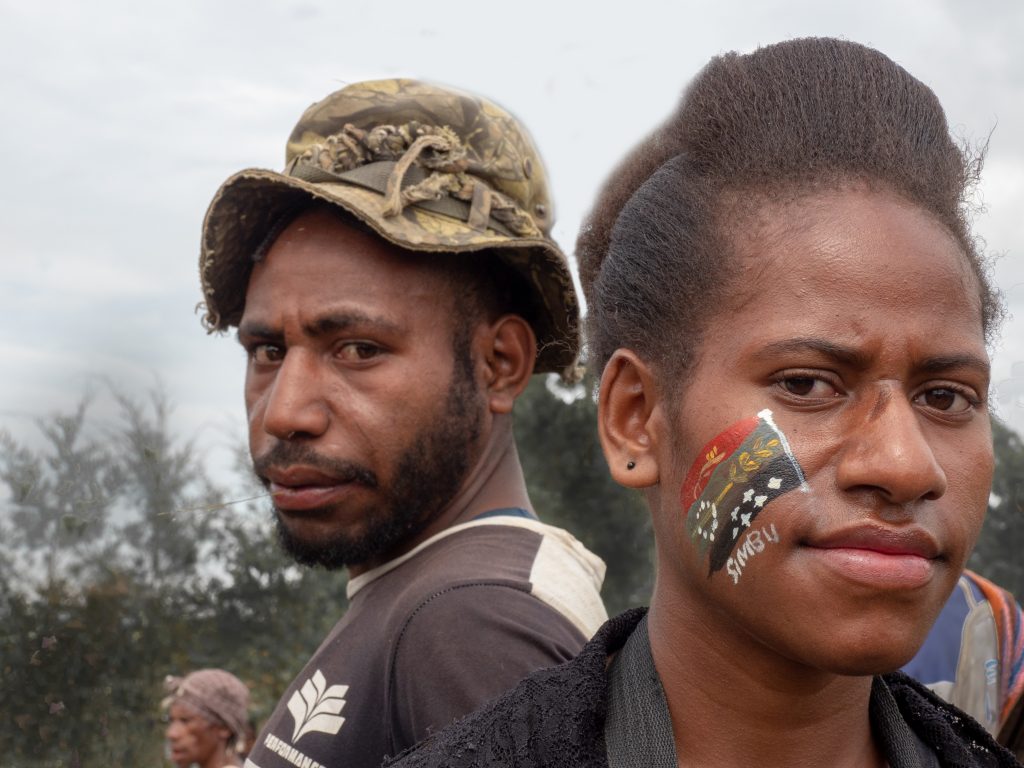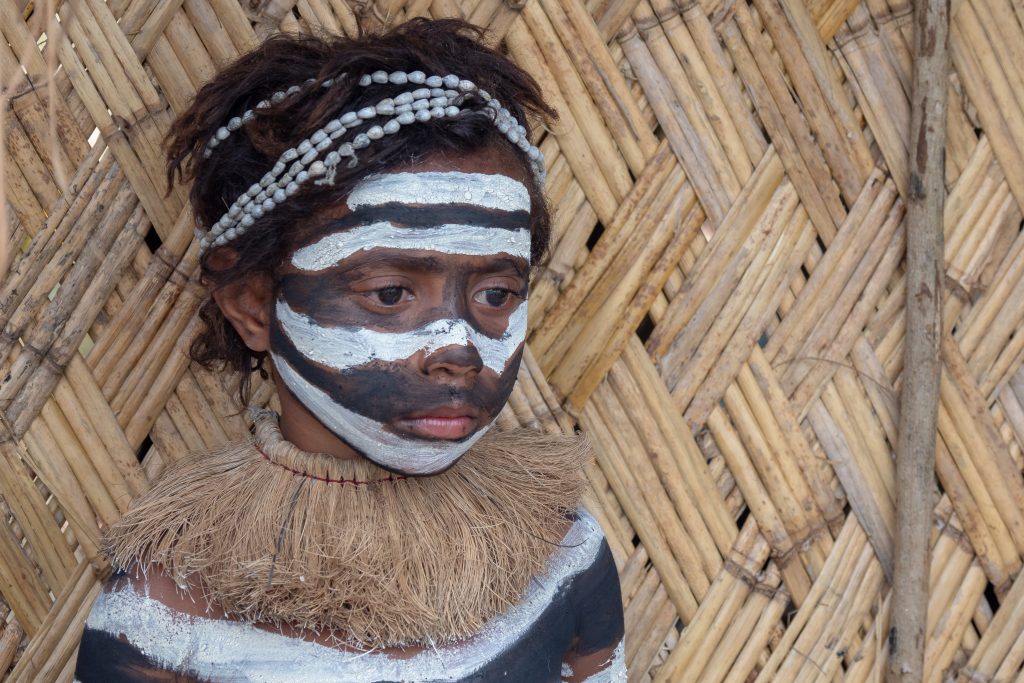 Yes, that is smoke coming from his hat. And dad was keeping it lit but staying close by.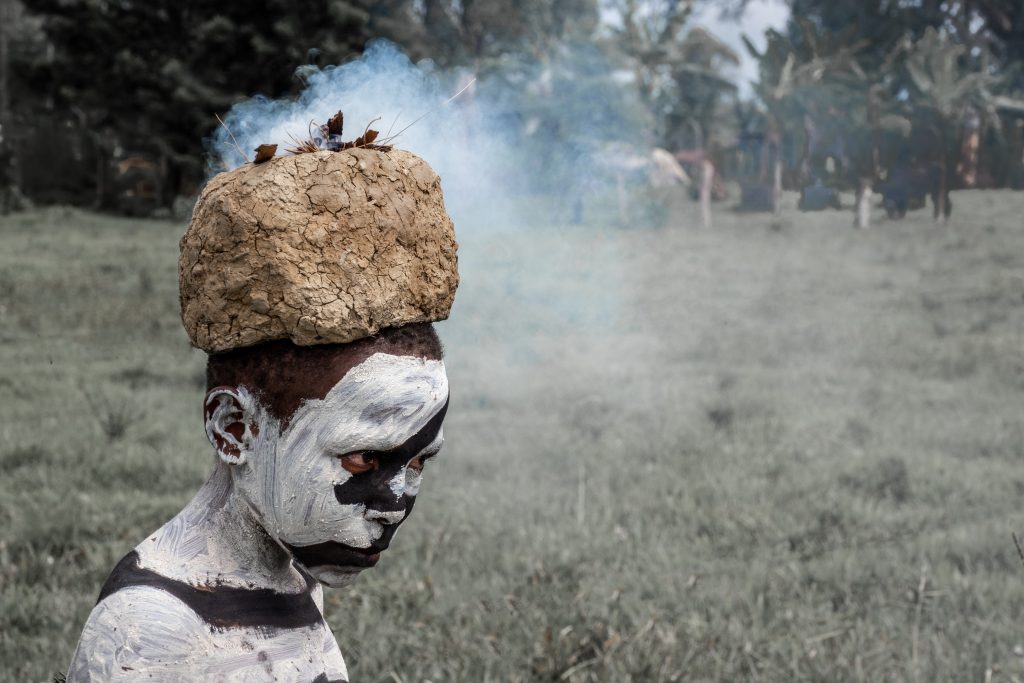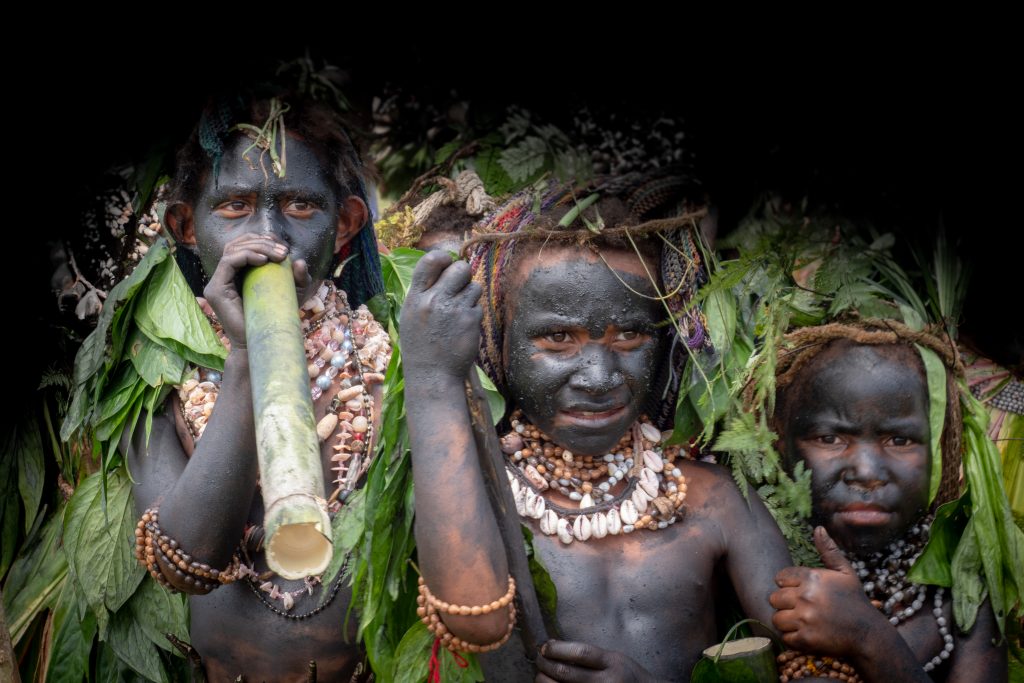 These tubes were used to make music.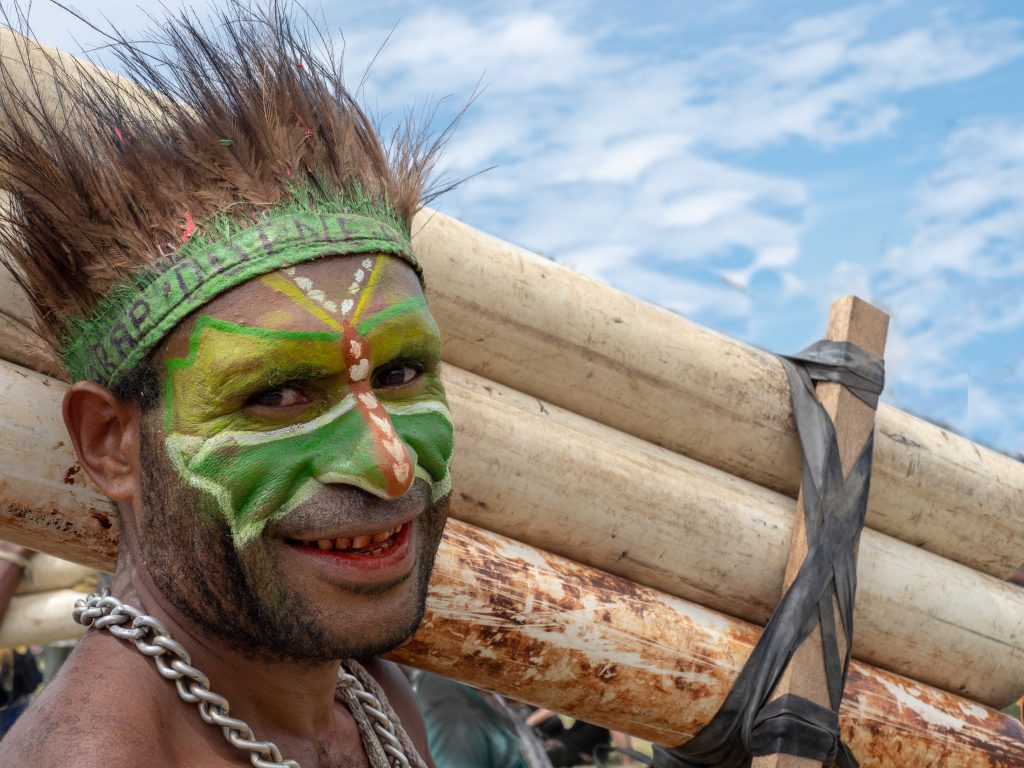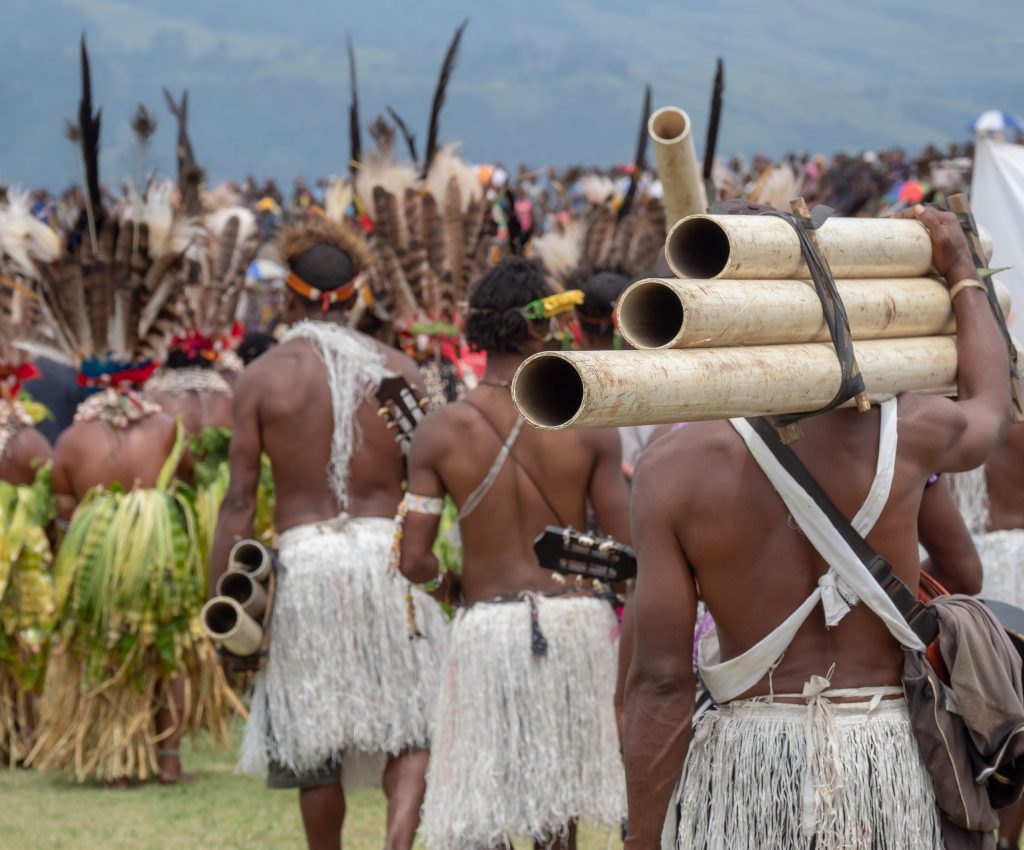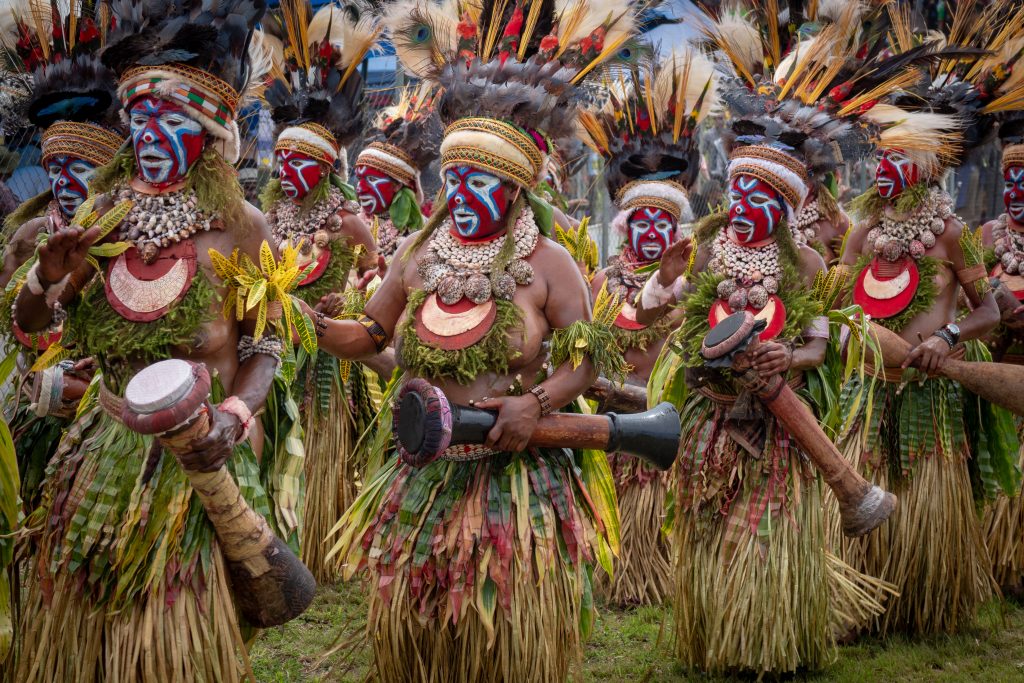 This gives a view of part of the Sing-Sing field and the crowd at one end.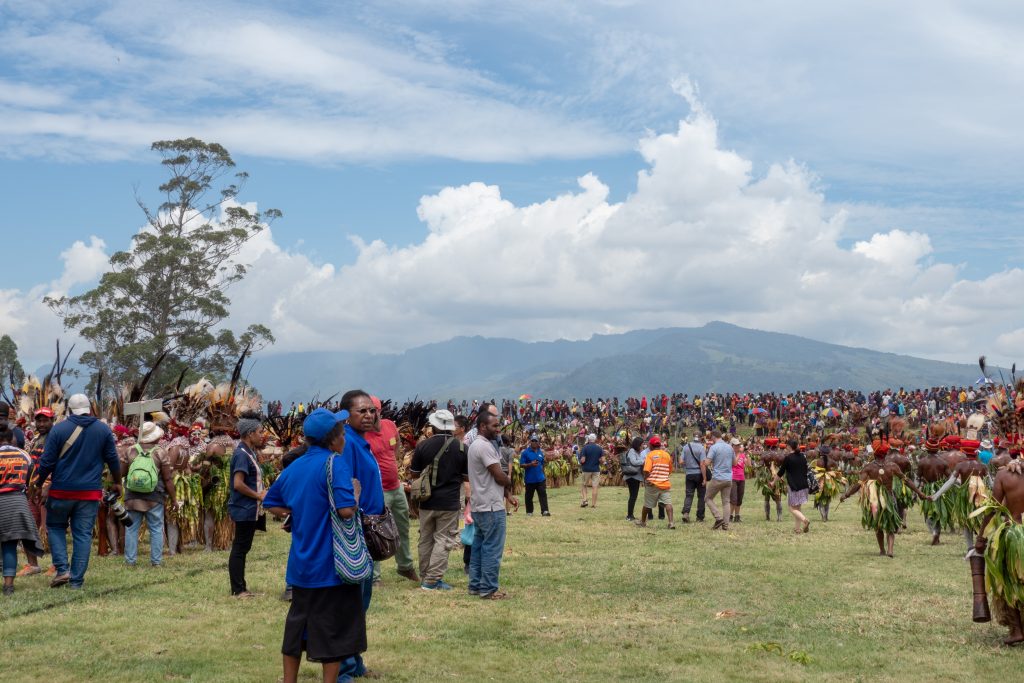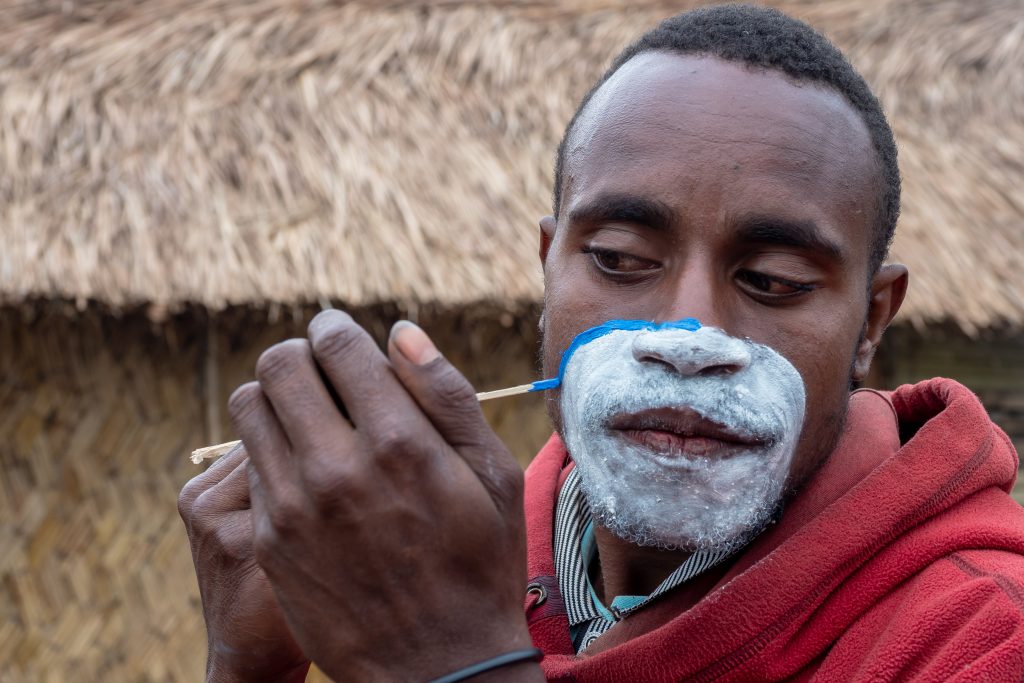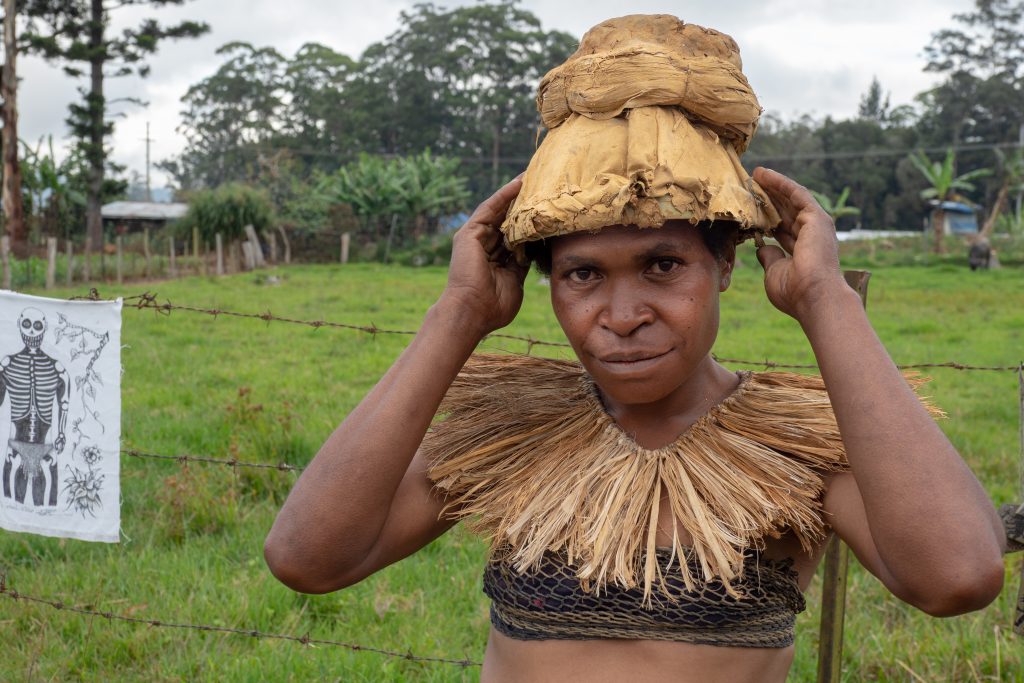 This baby was very eager to wave to every one who talked to her.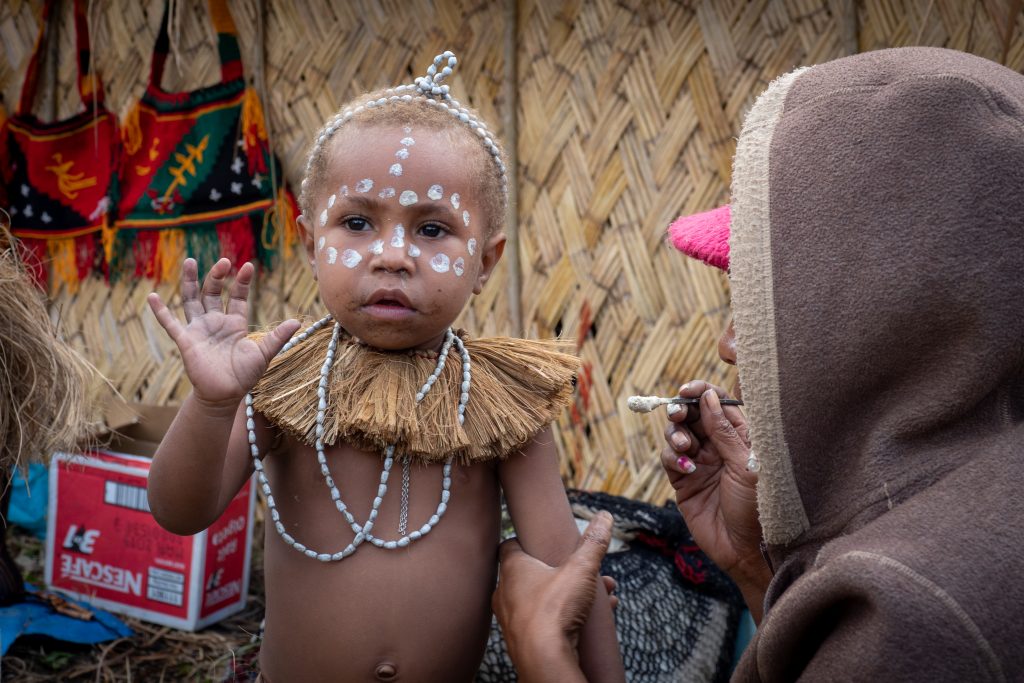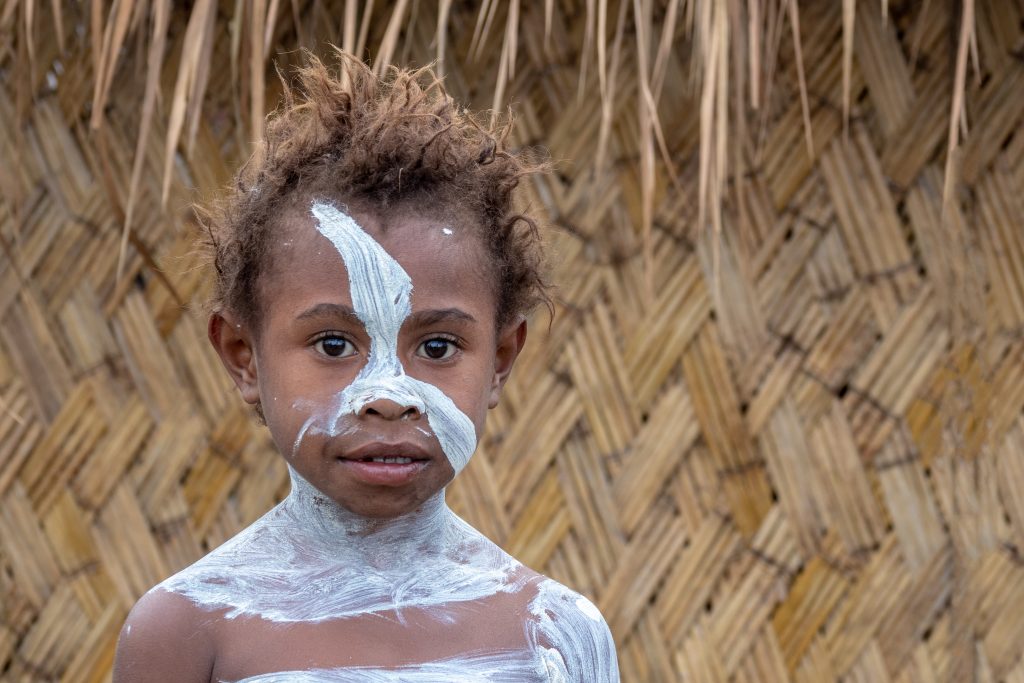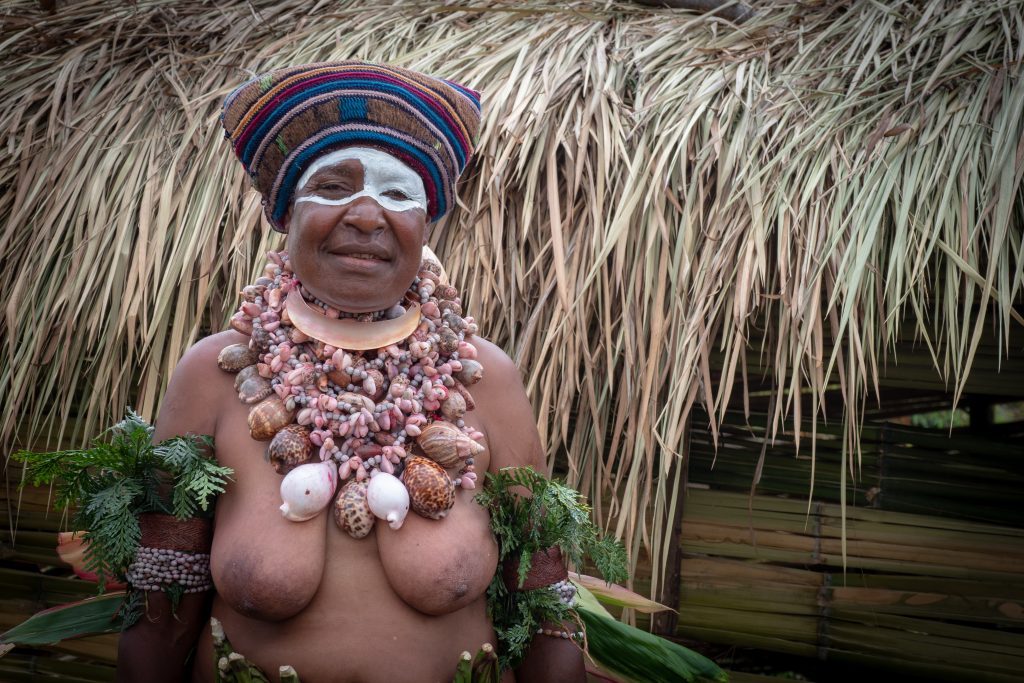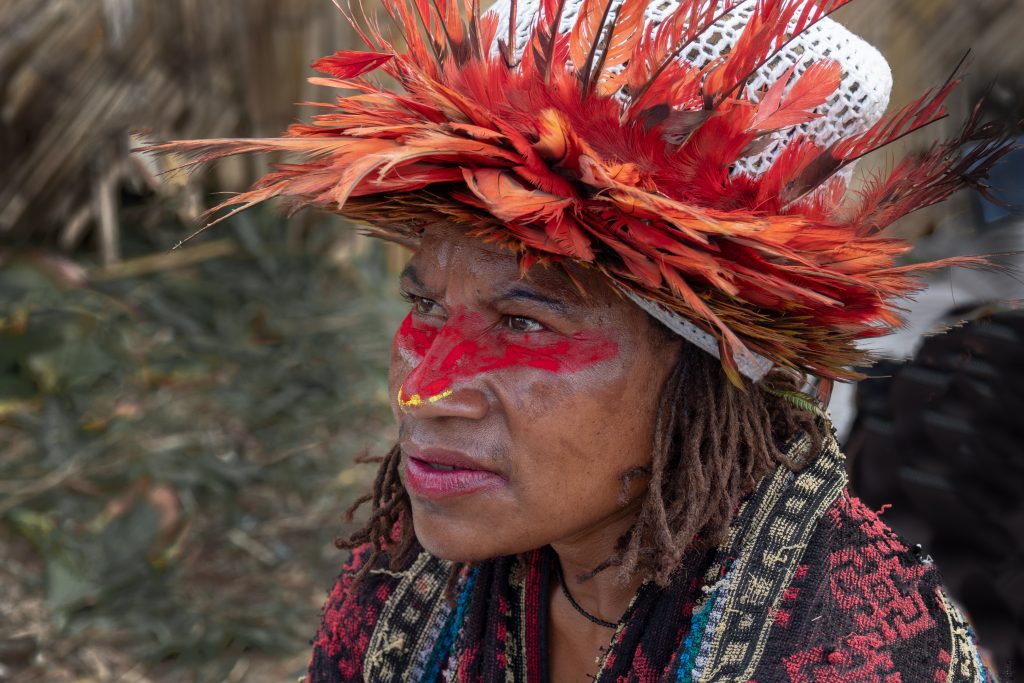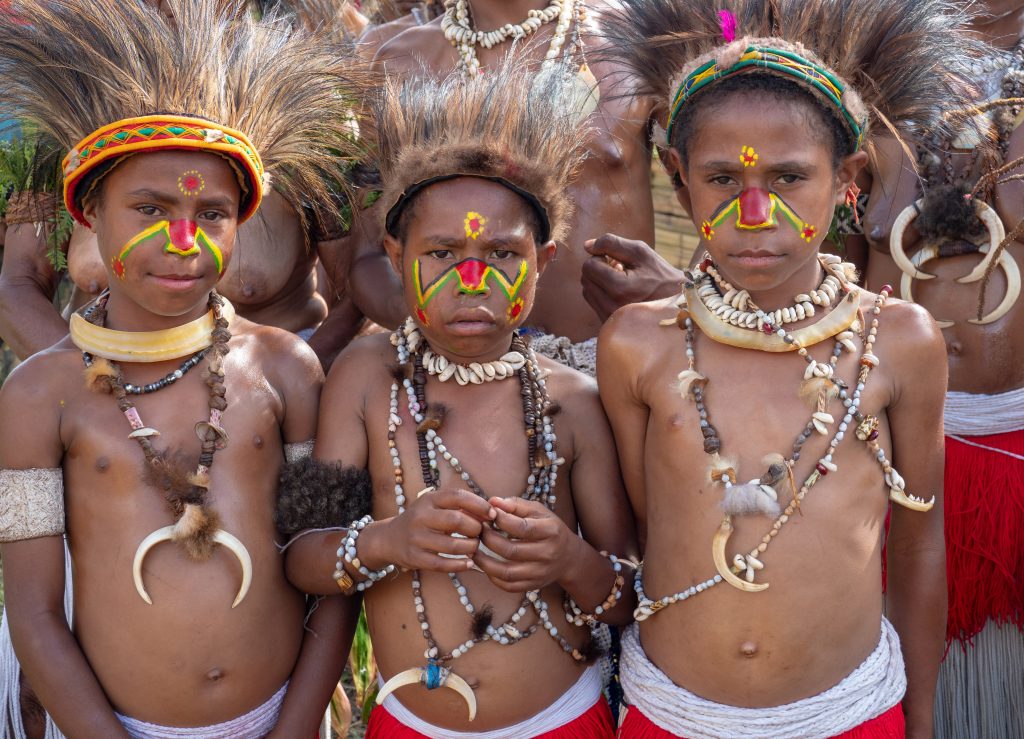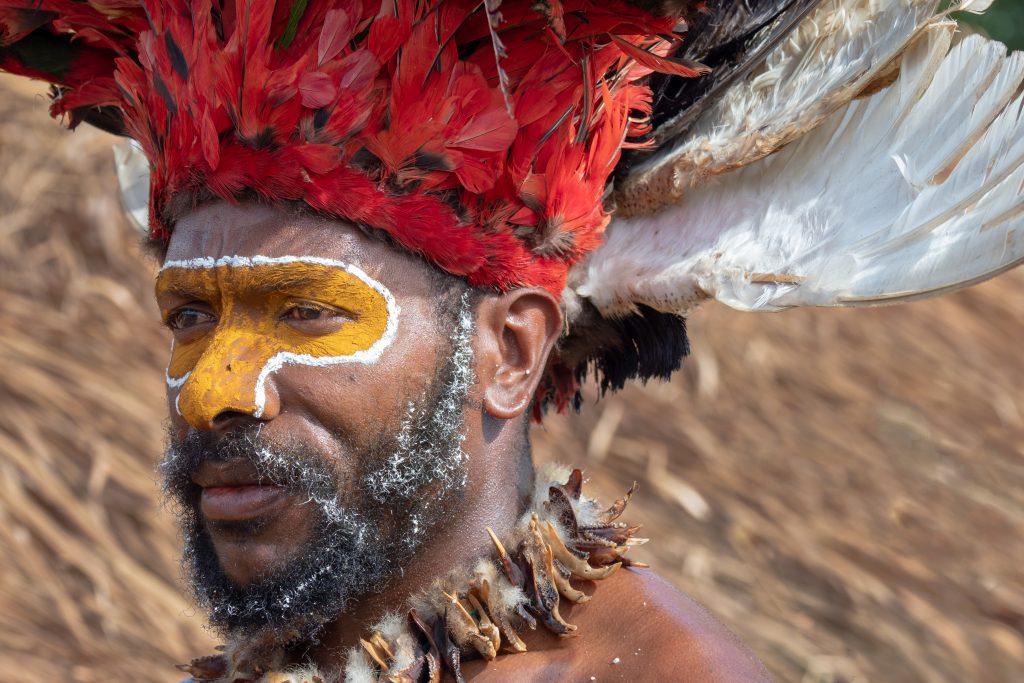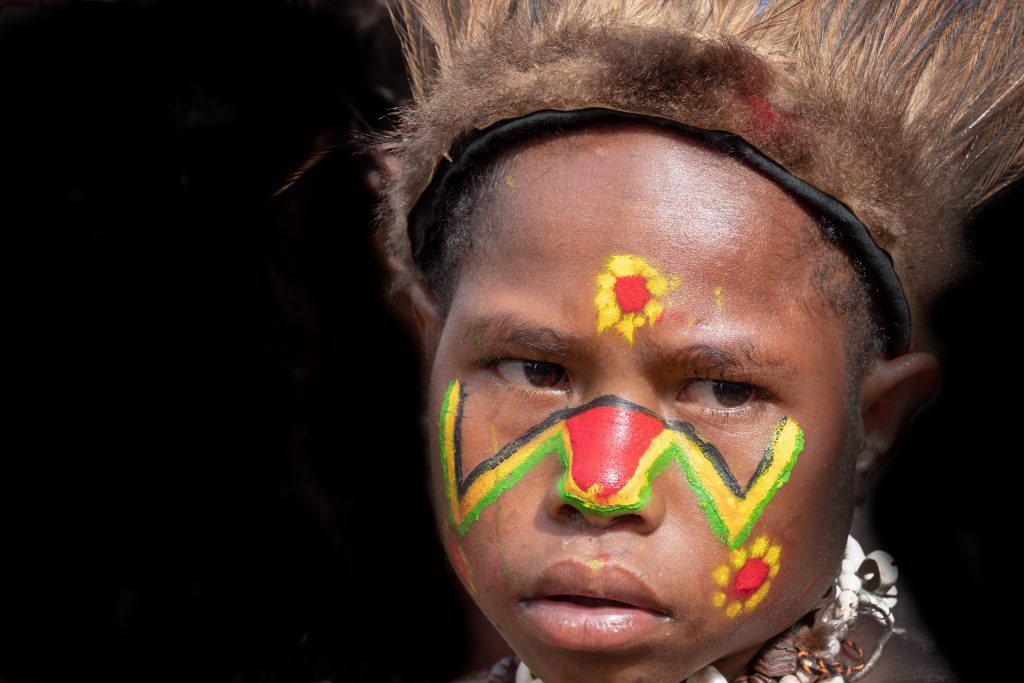 Were they frowning on purpose?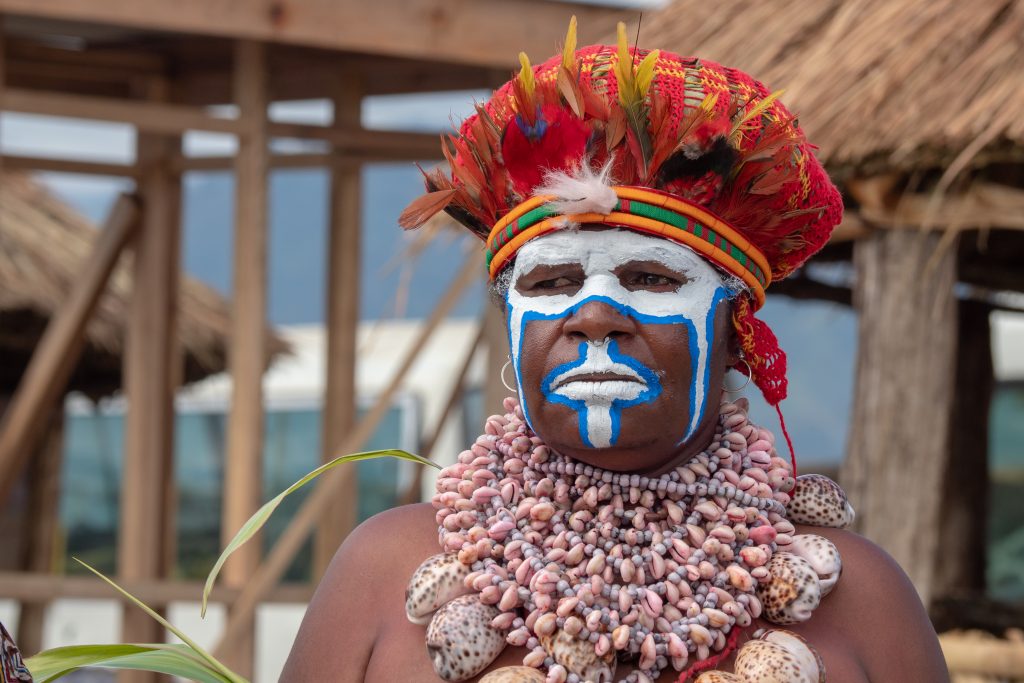 The Sing-Sing in action.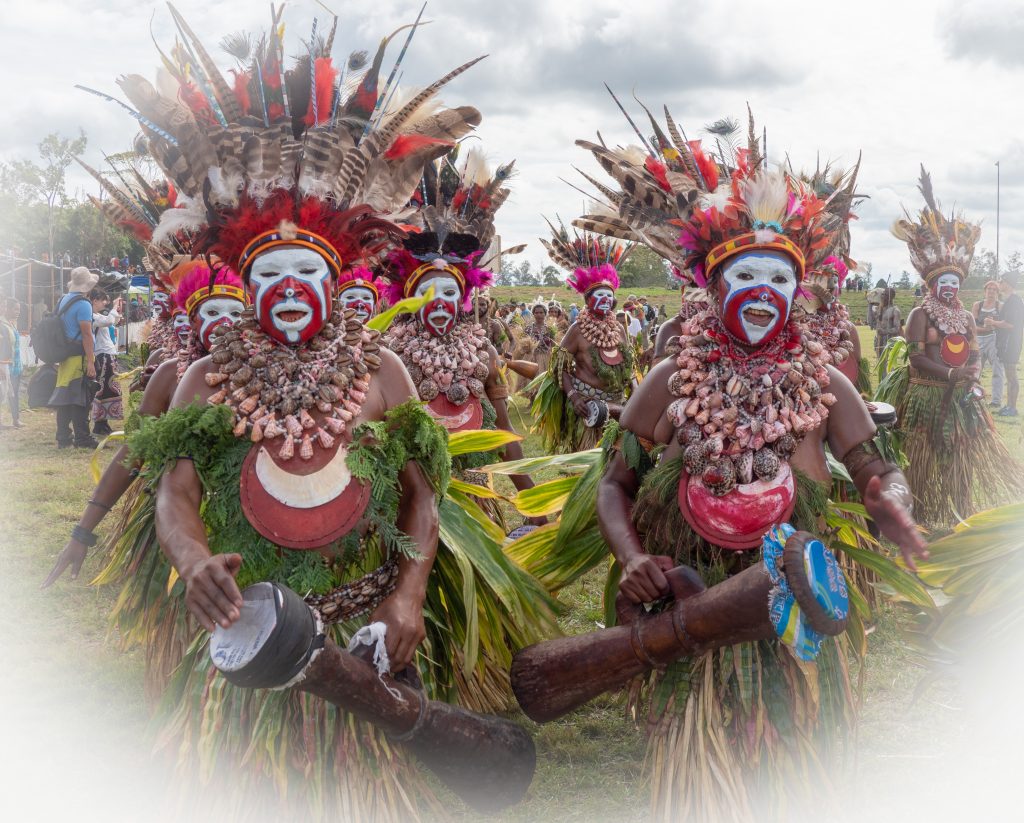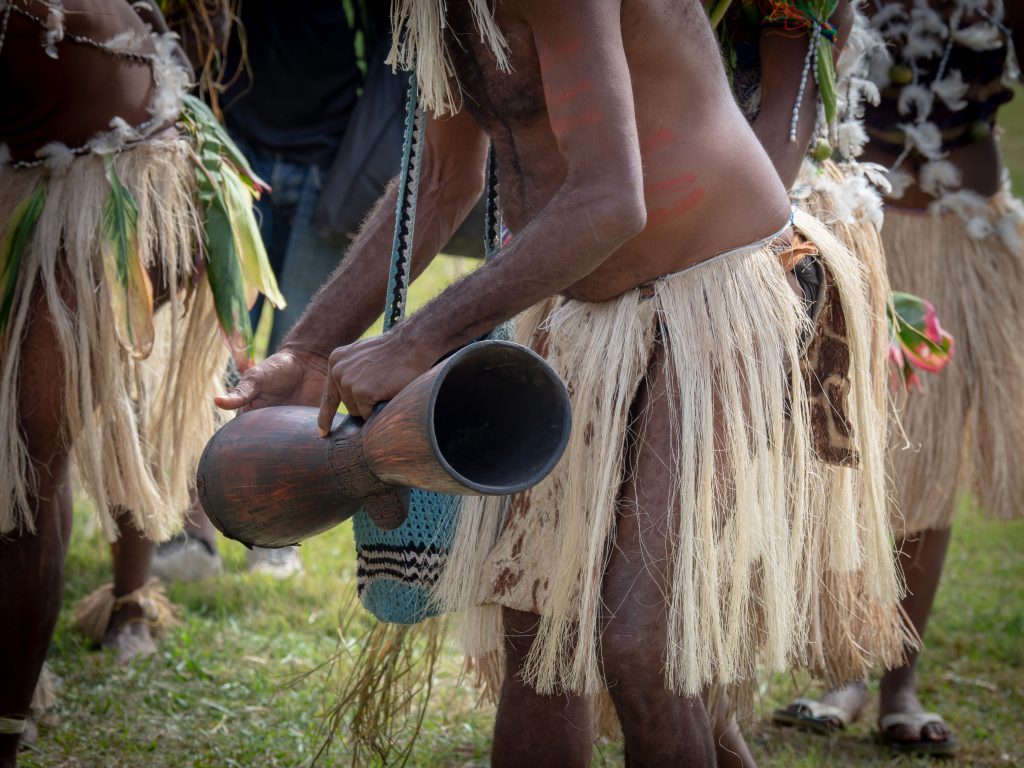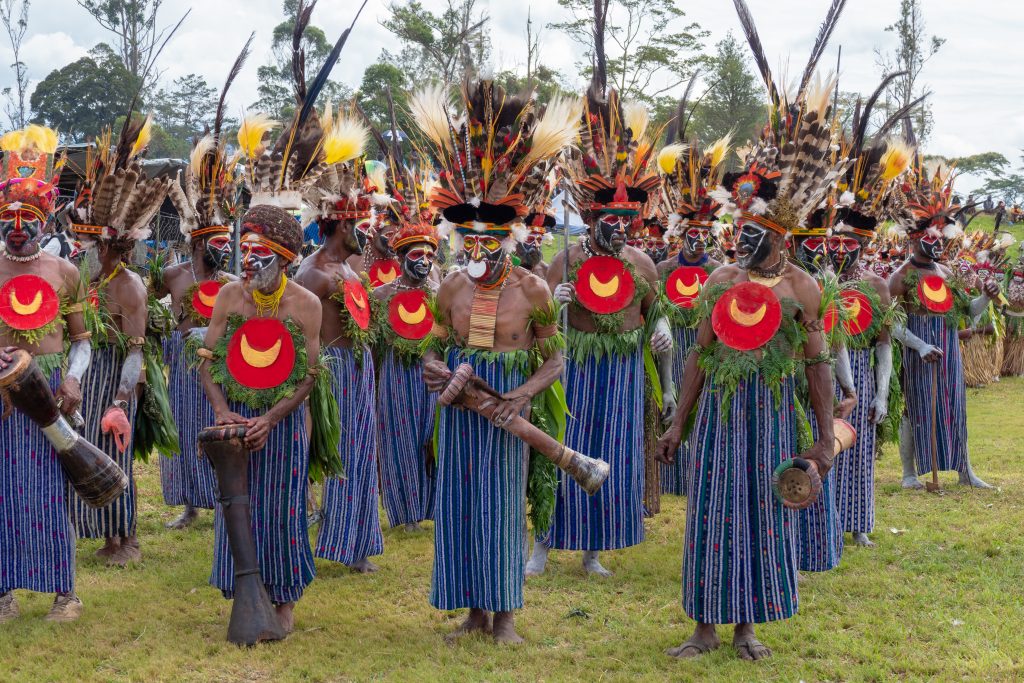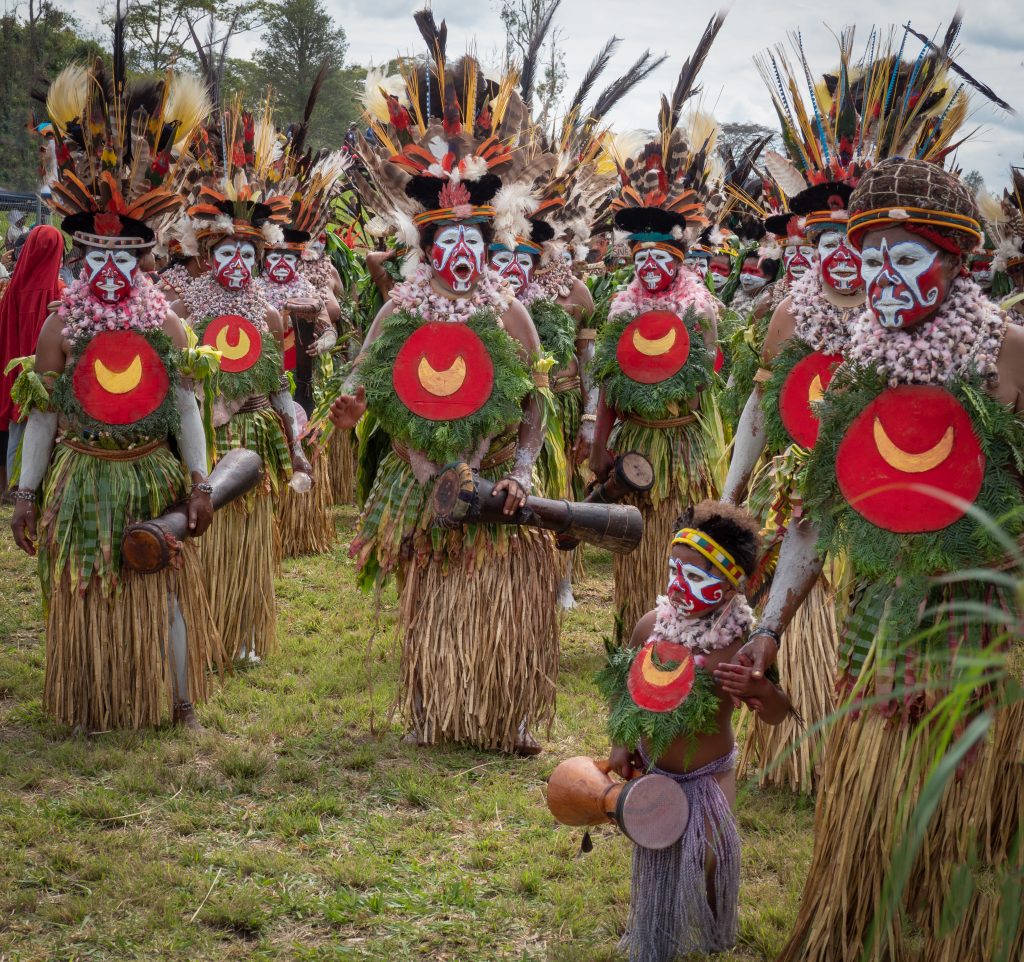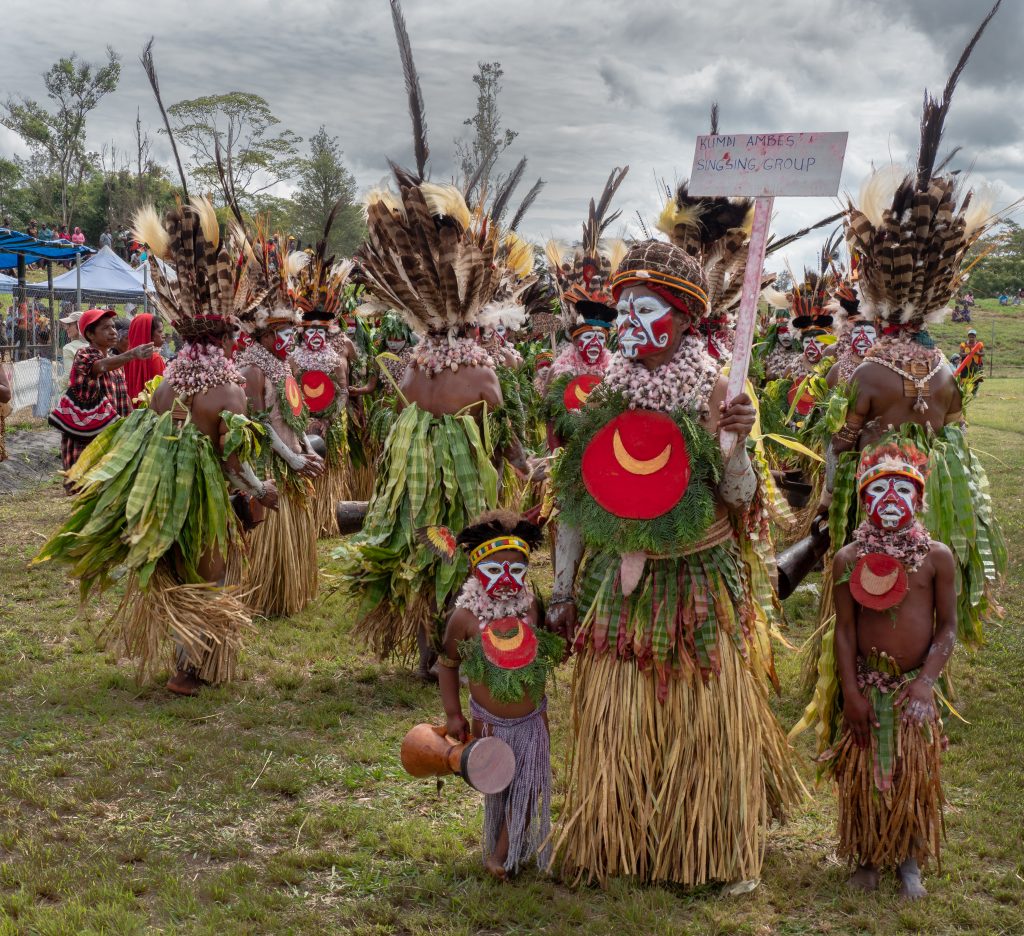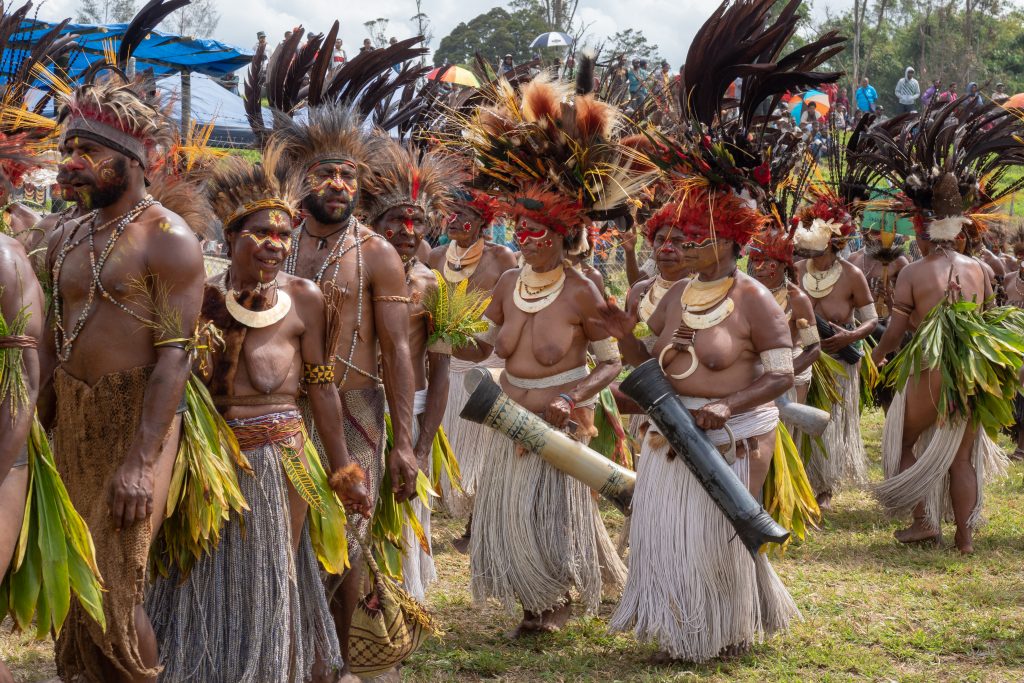 This is a tribe of head waving singing women who were most entertaining.