The Day of the Dead Comparsa is a tradition in Oaxaca. It is a parade-like procession of people of all ages in costumes, with music and dancing. We experienced comparsas at all hours of the day and evening in Oaxaca and in other villages near Oaxaca.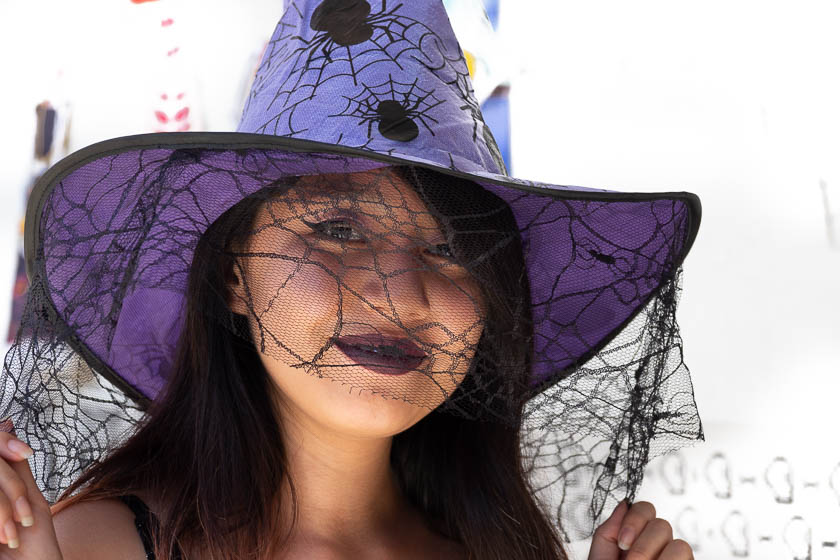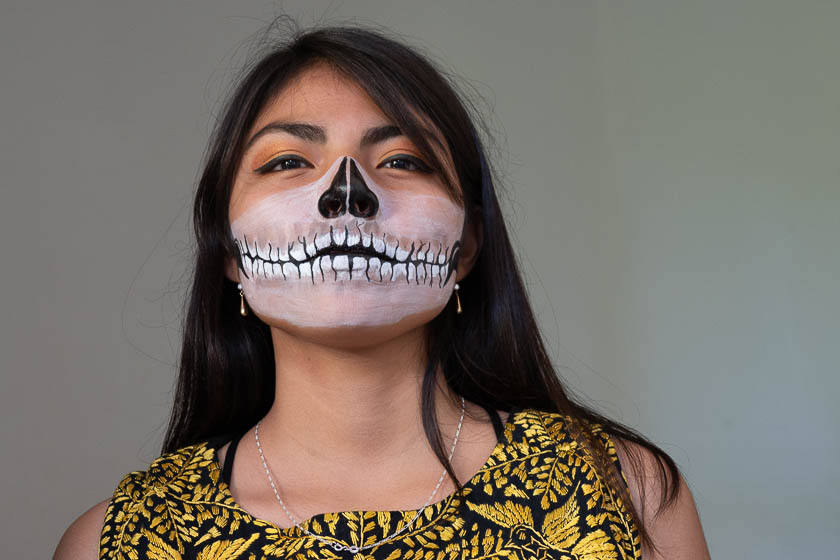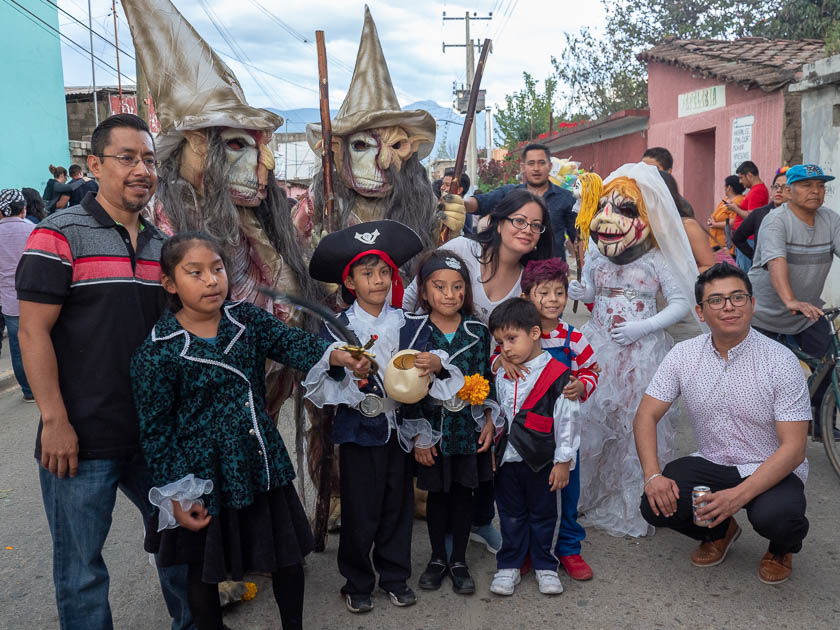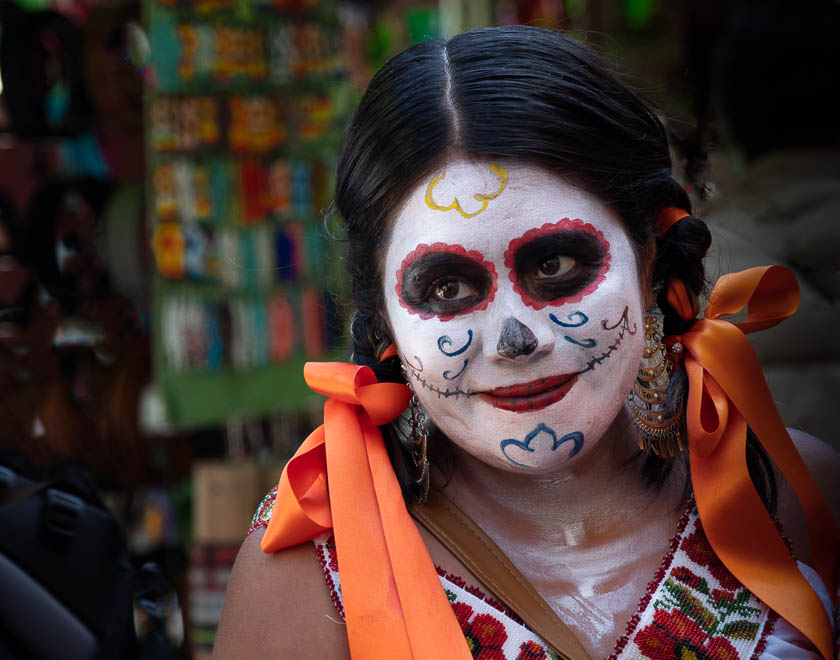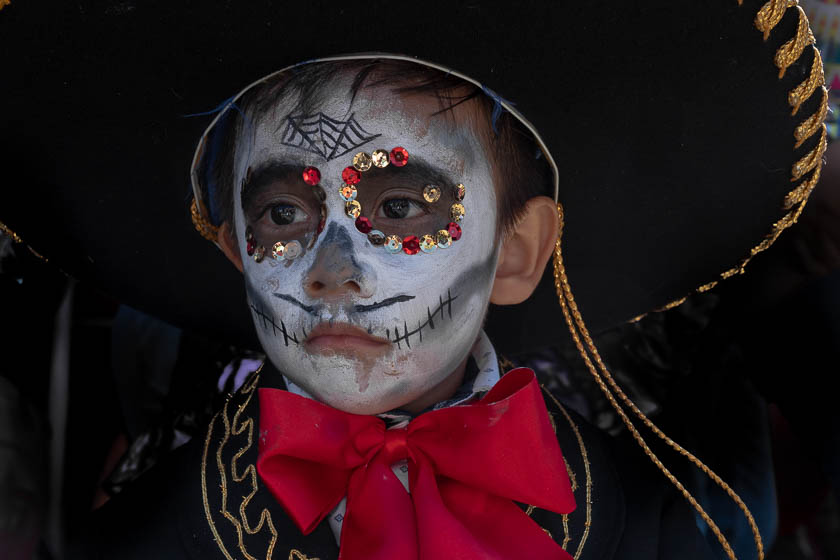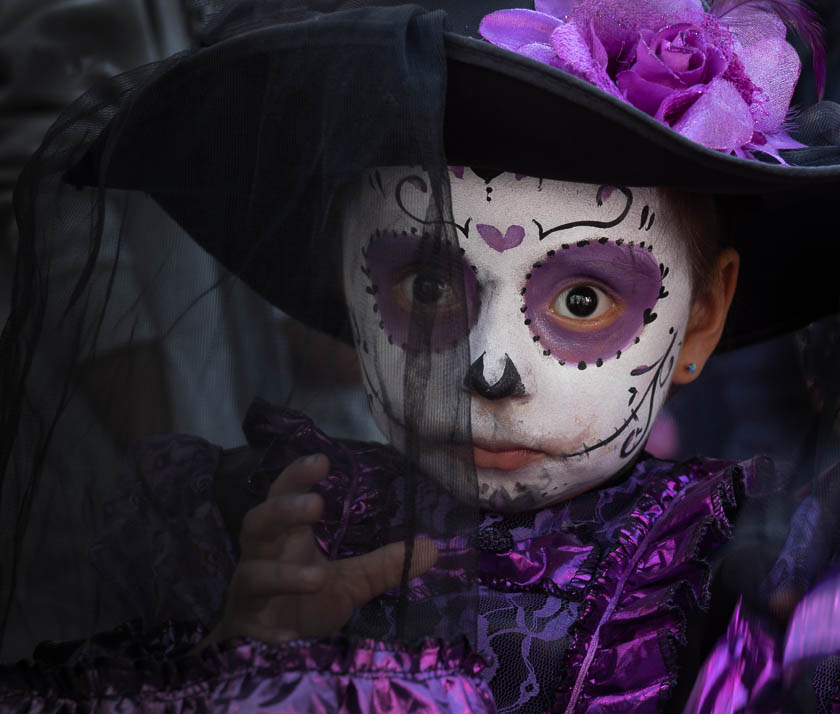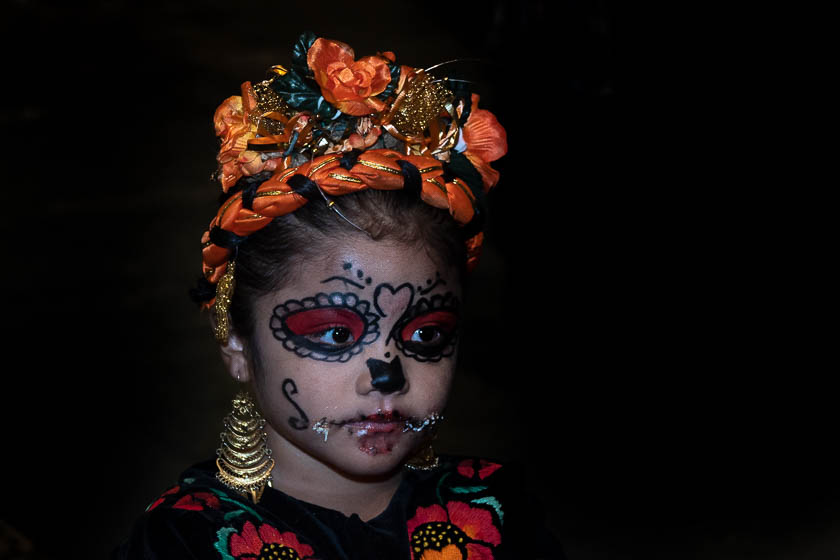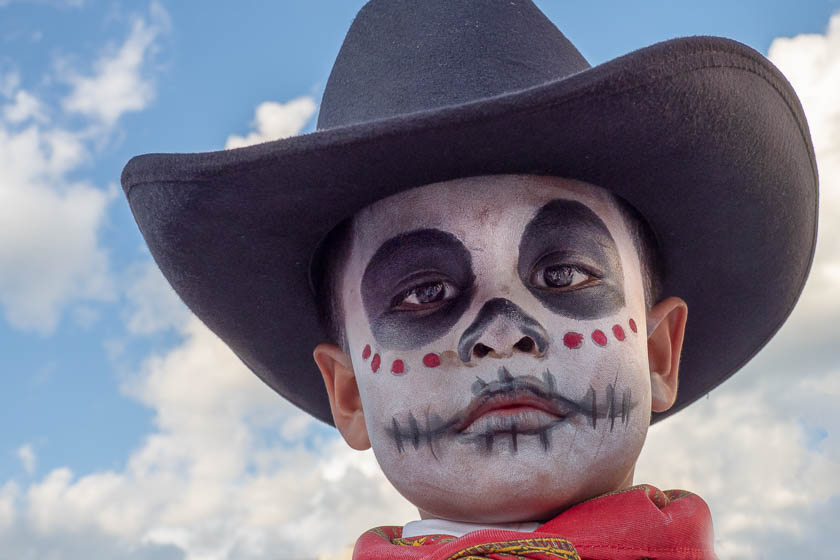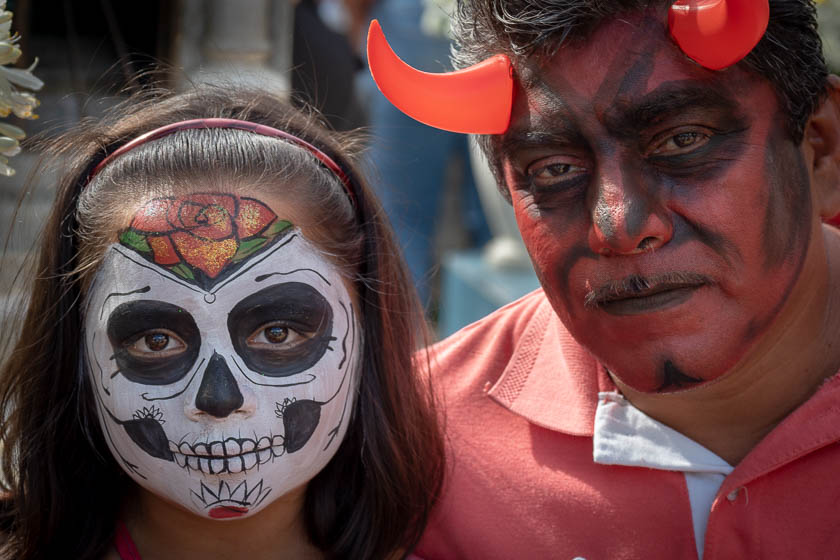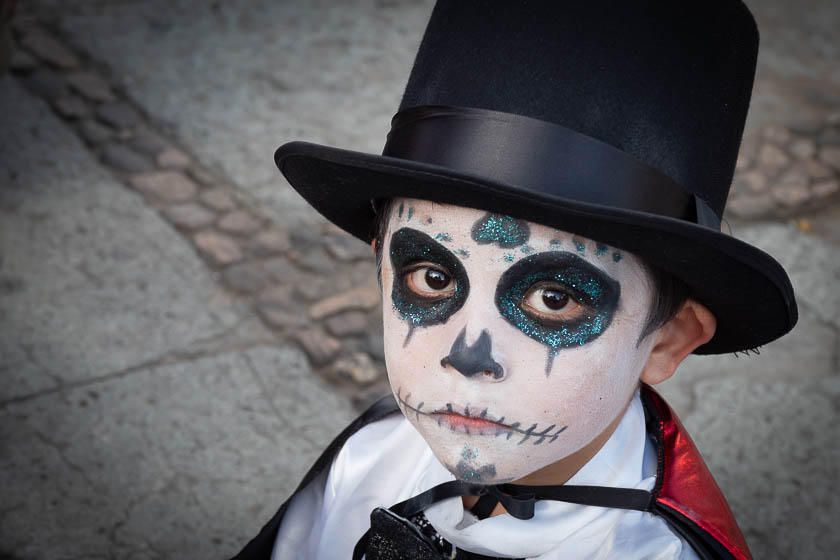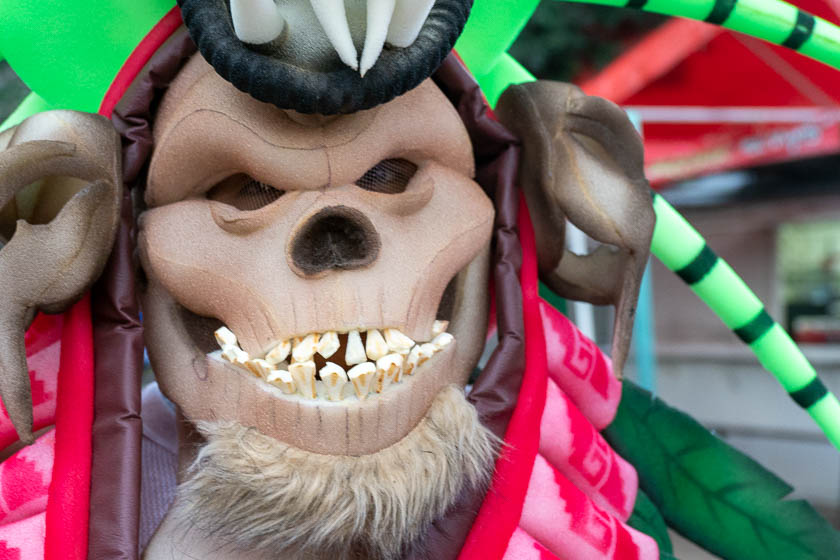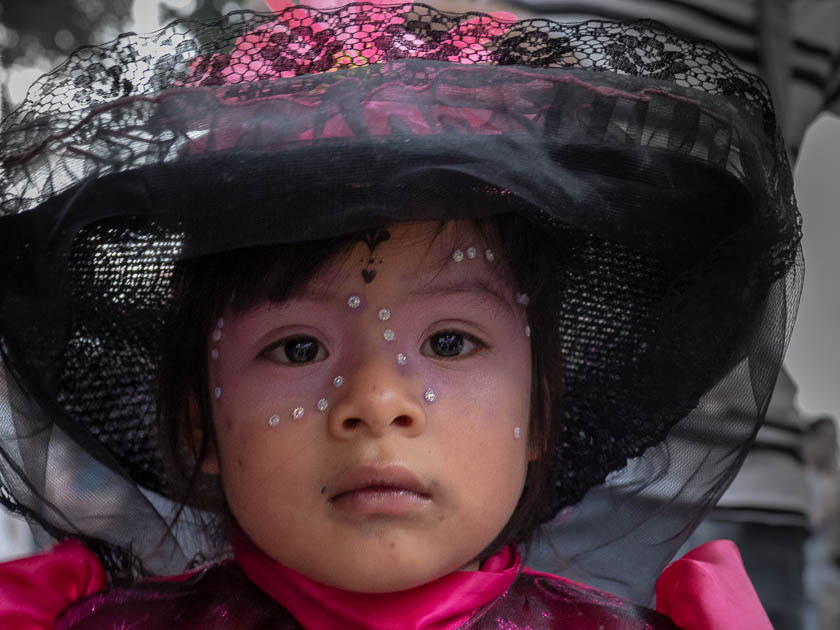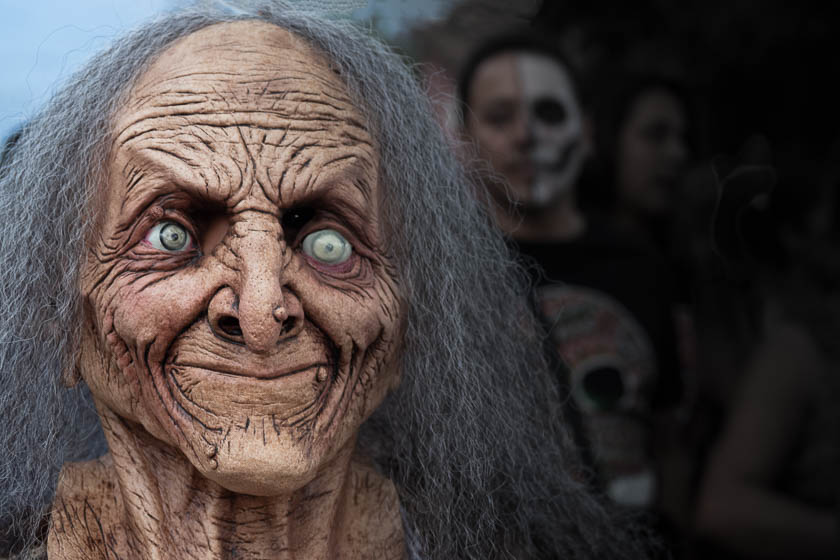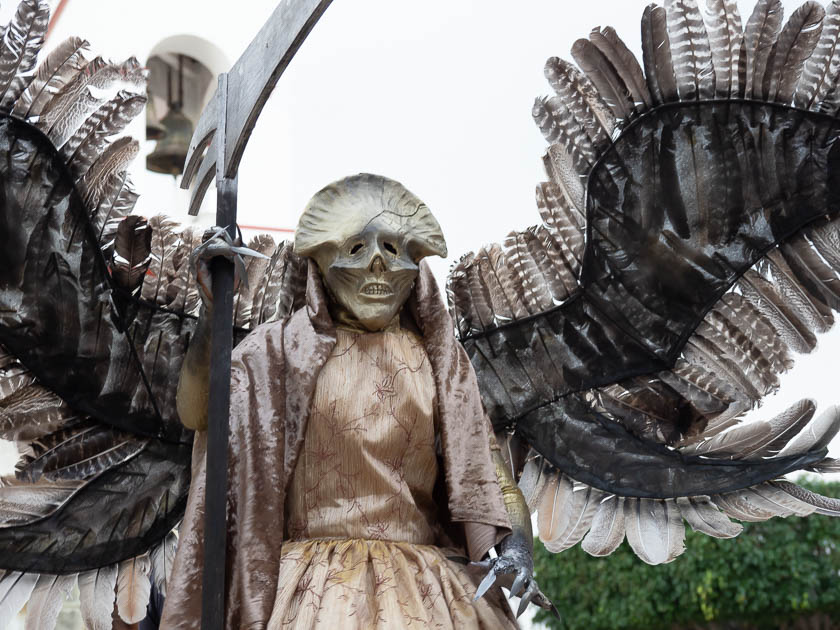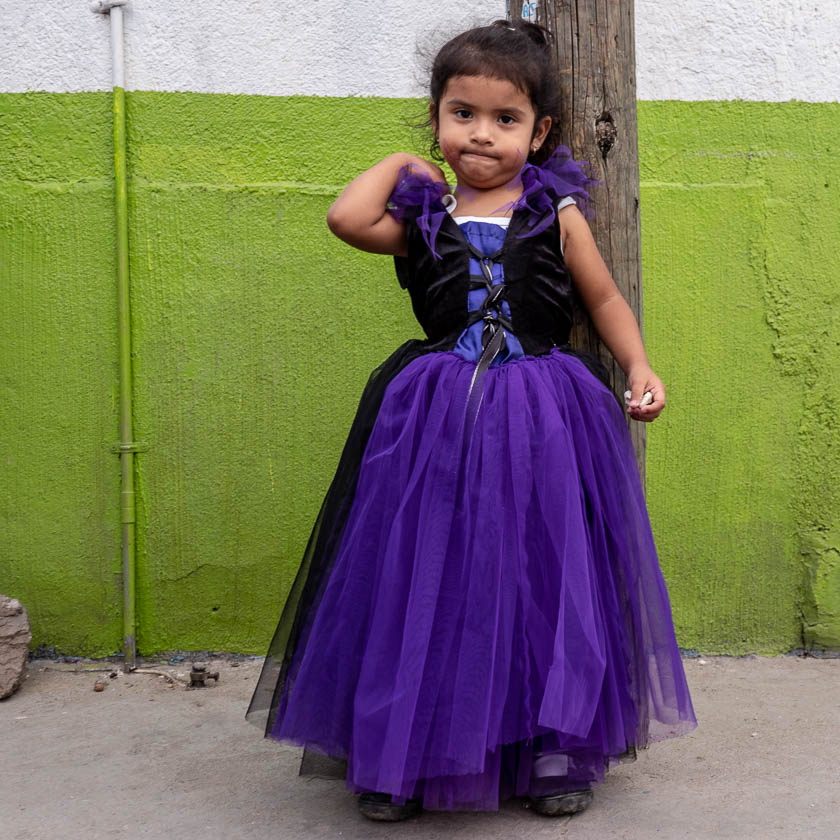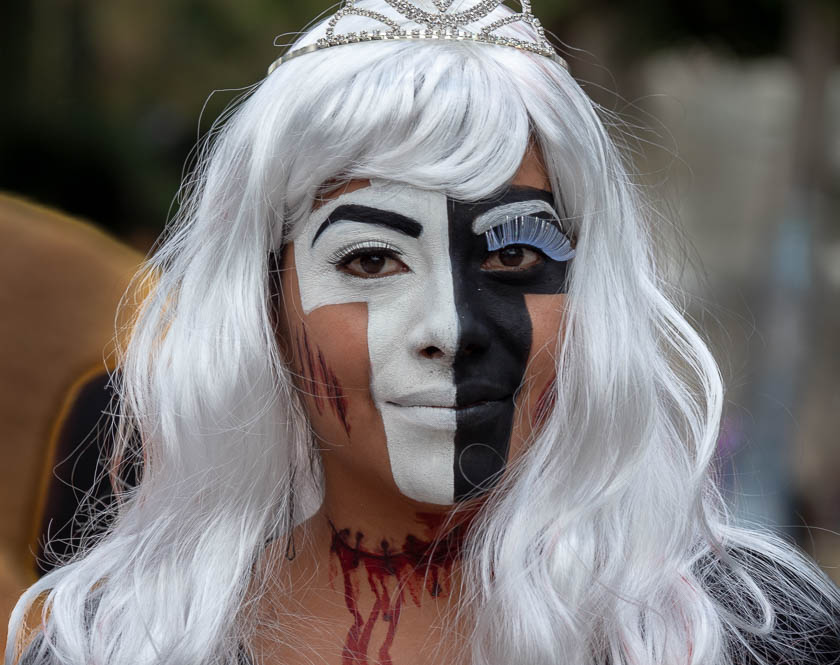 Several costumed people on stilts.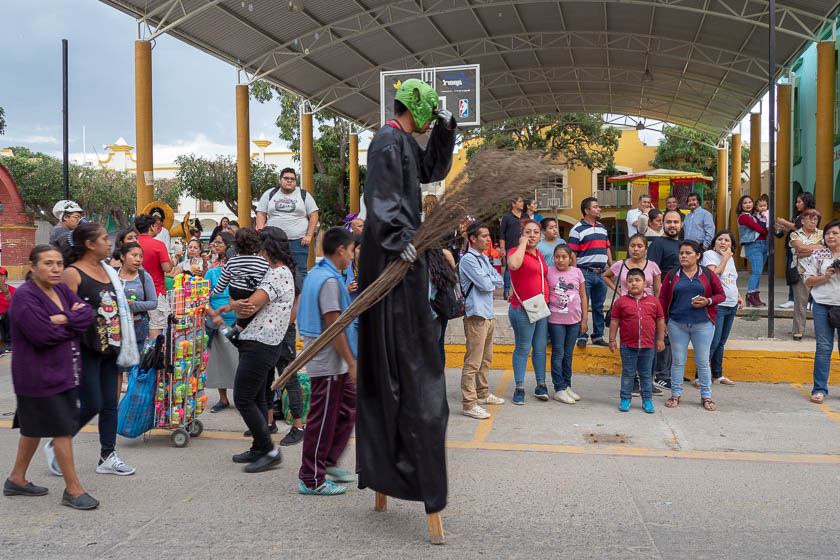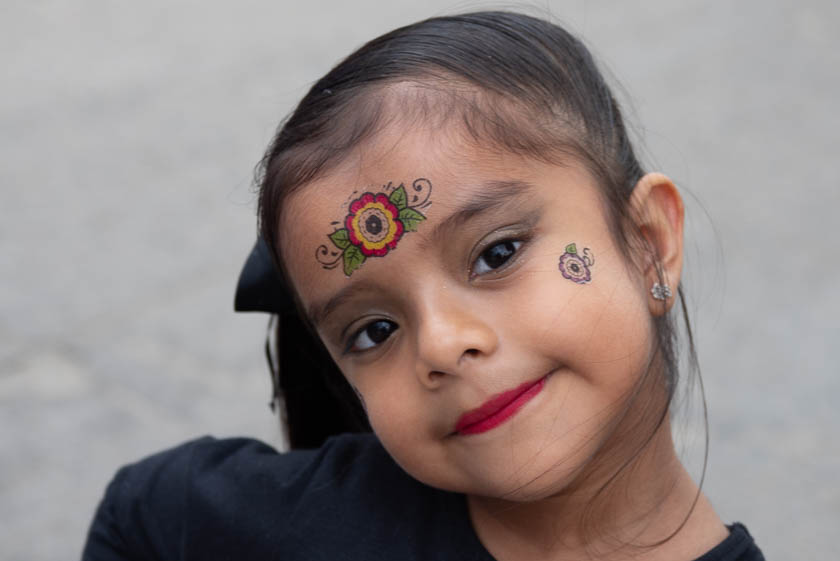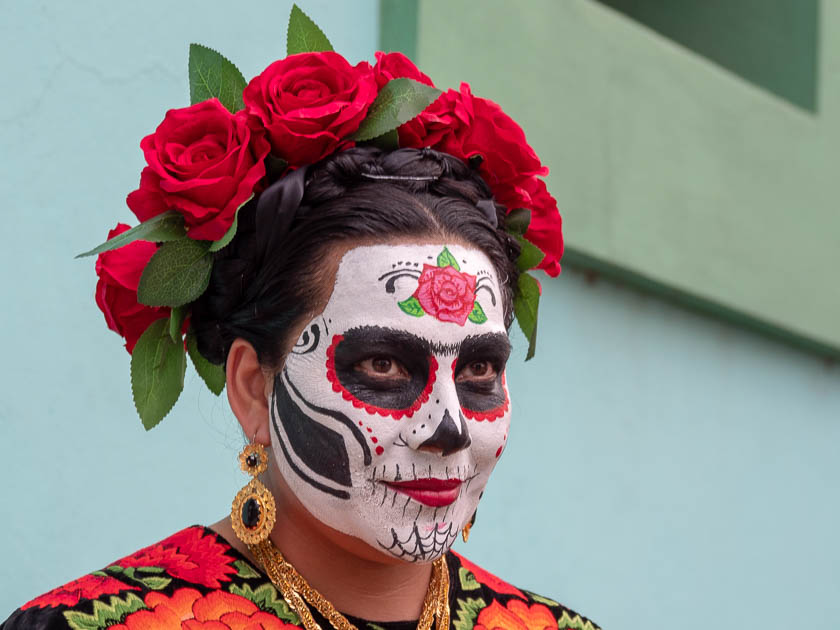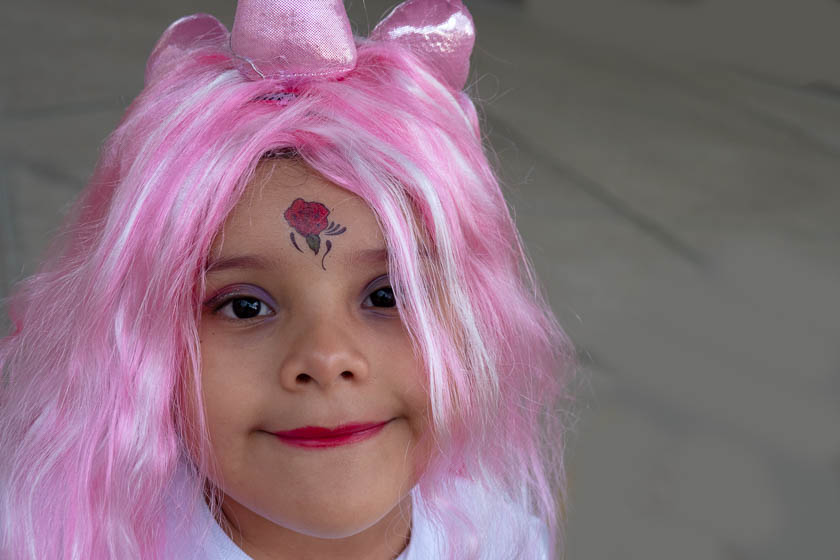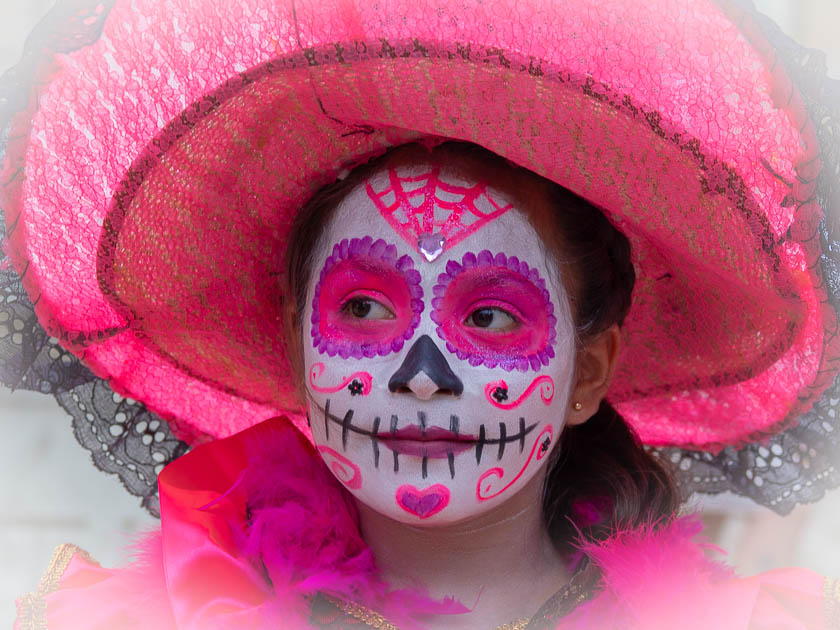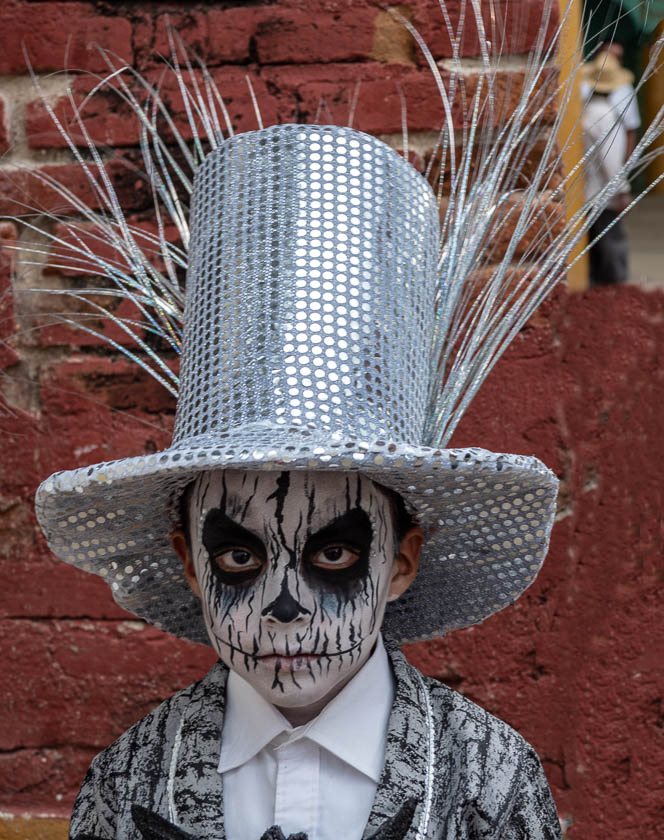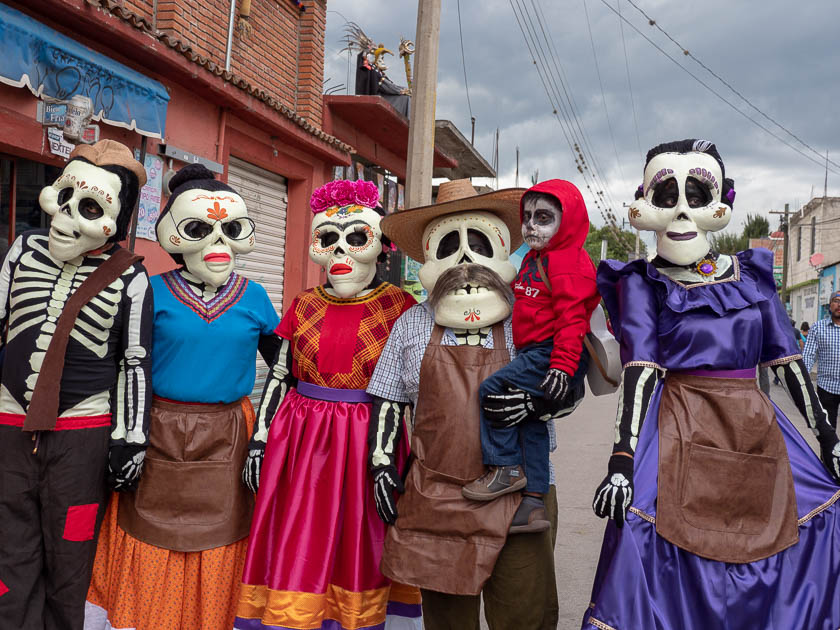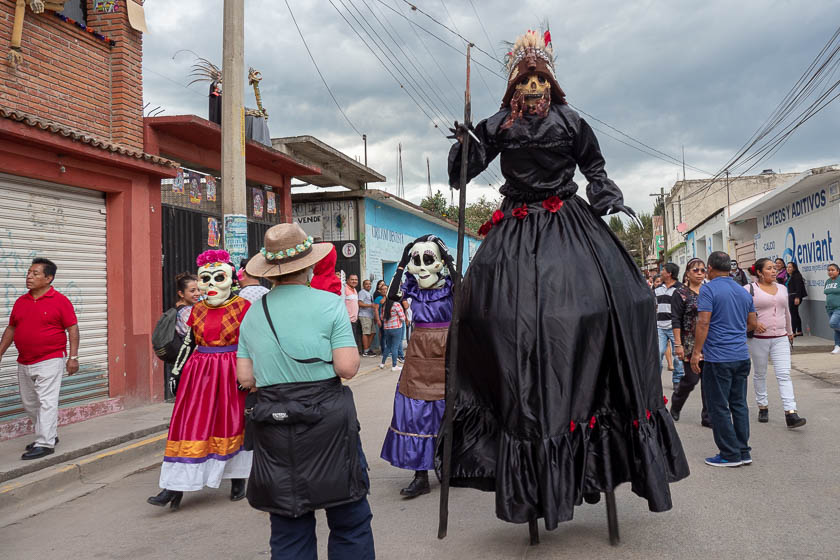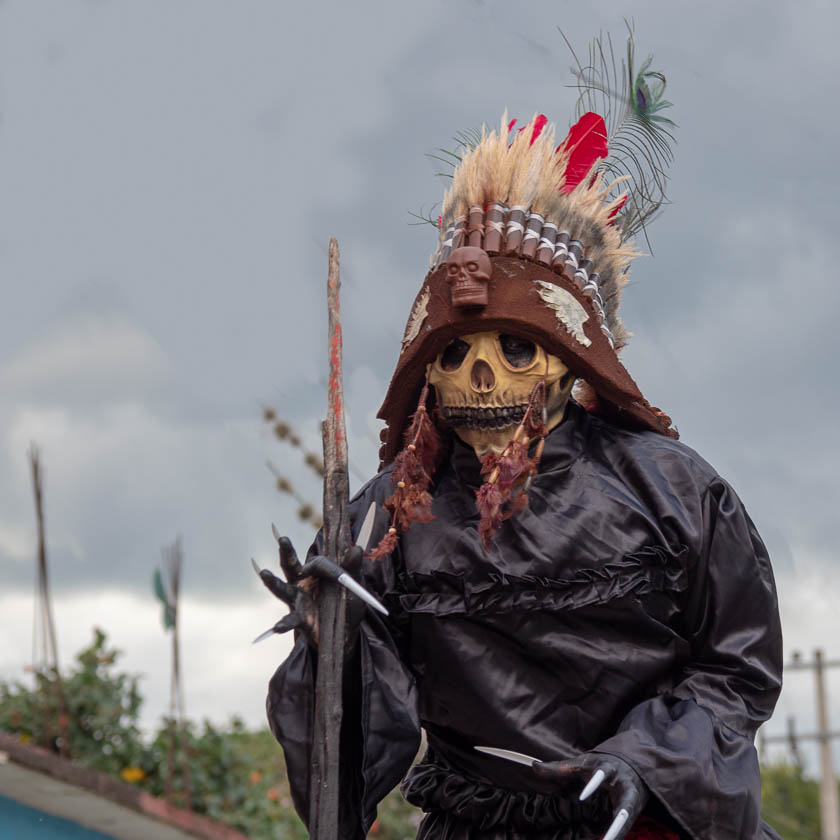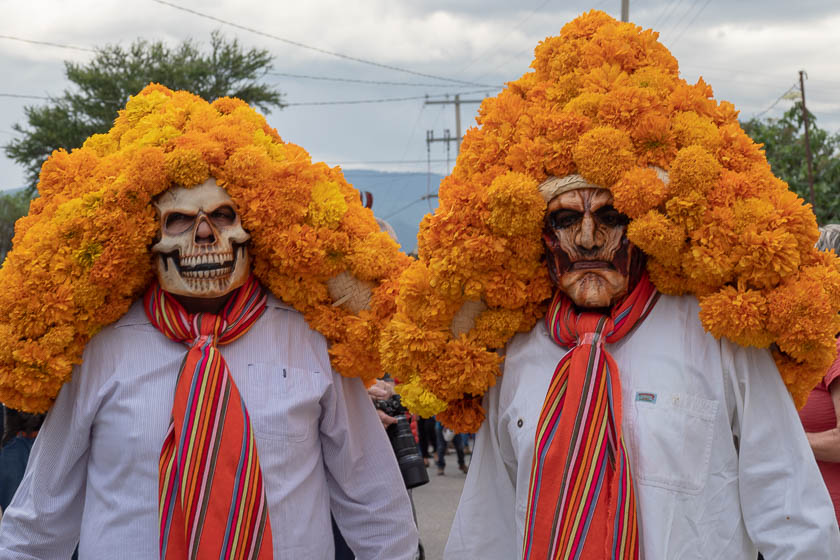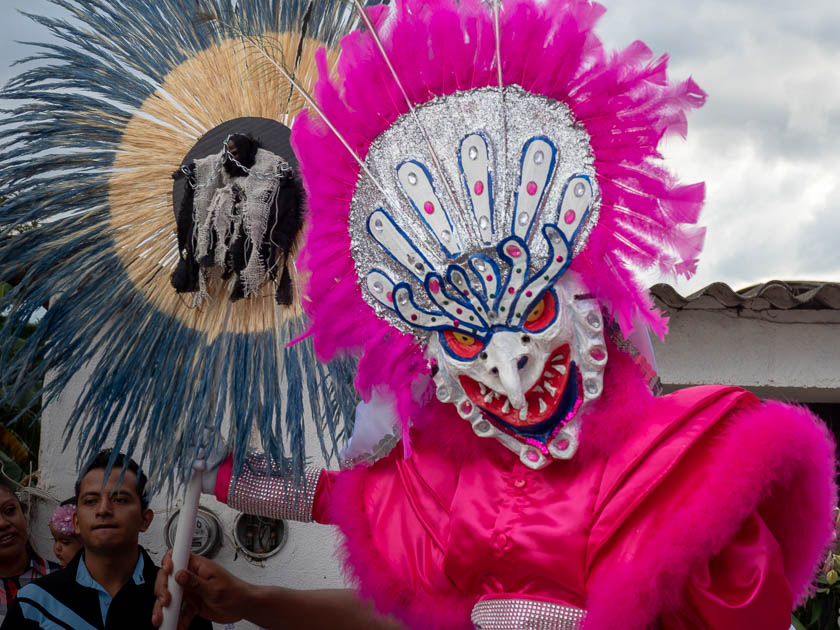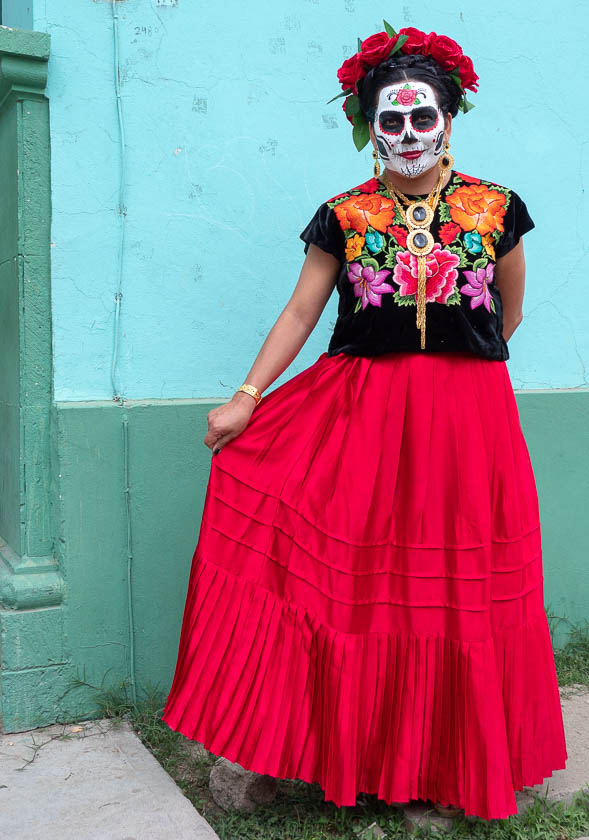 A special photographic technique especially appropriate for the occasion.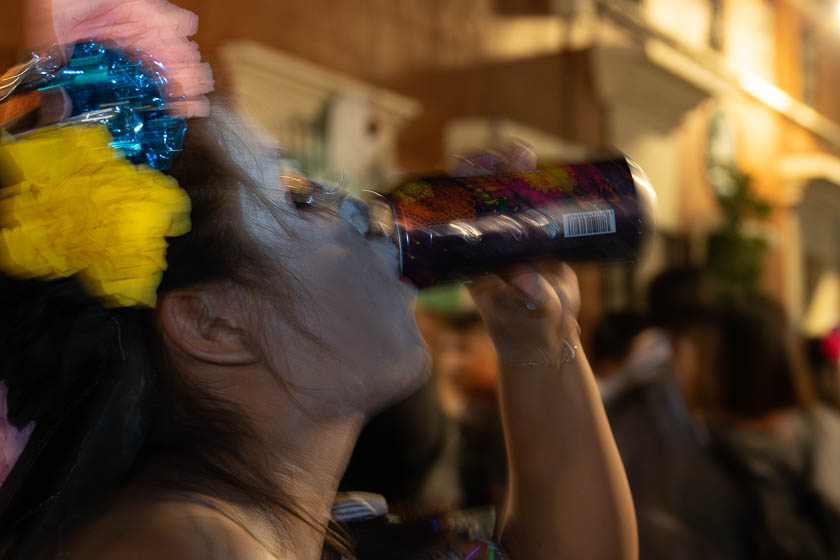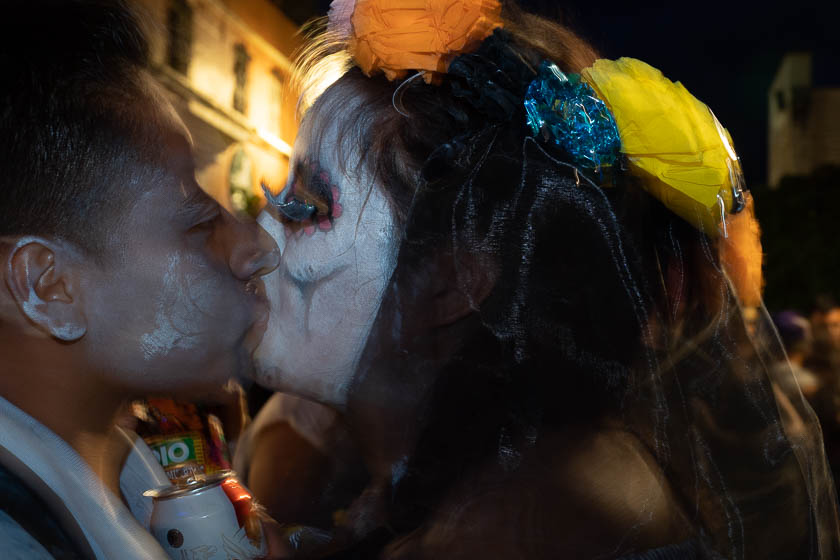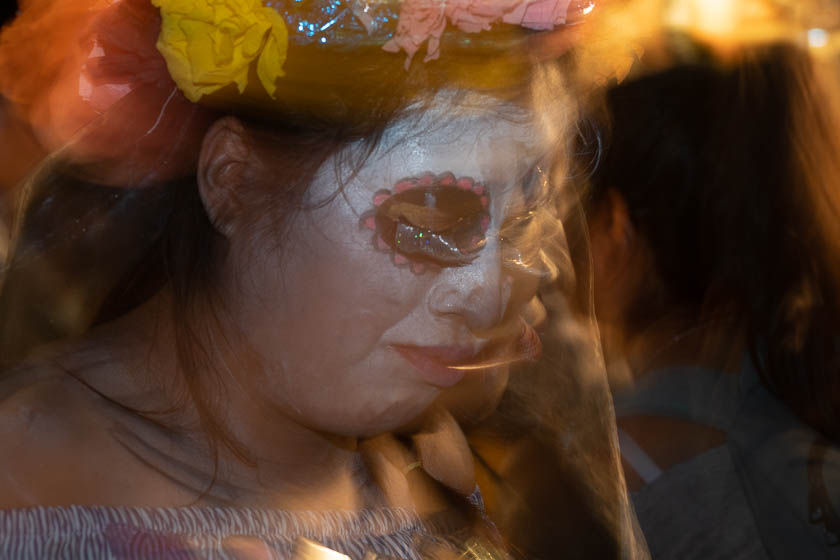 This is the back of a pickup truck. This family was selling beer and these kids look like they were in the midst of all the action.