Markets, shops, and eating venues in Helsinki are varied. September is the end of warm weather so people spend as much time outside and in the sun as possible before the long, cold, dark winter.
This indoor food market hall dates back to 1888.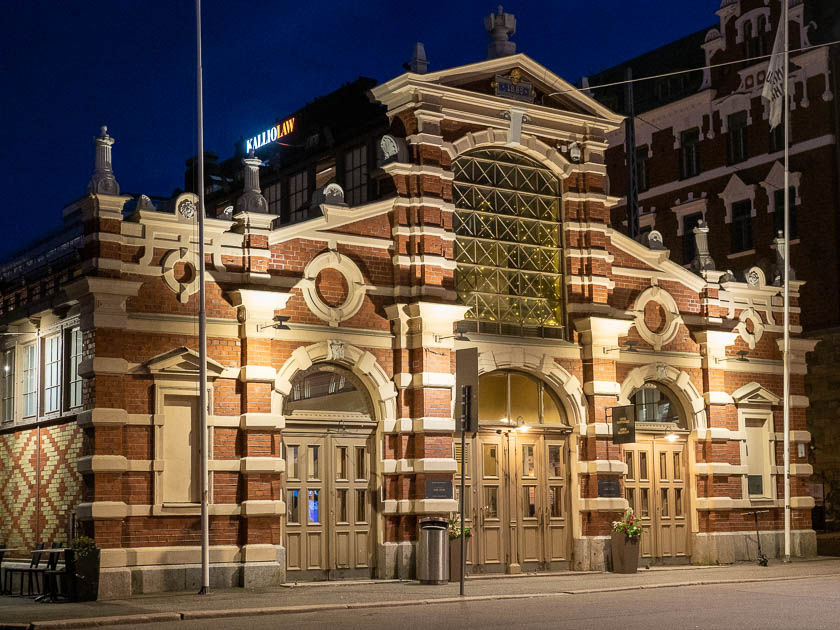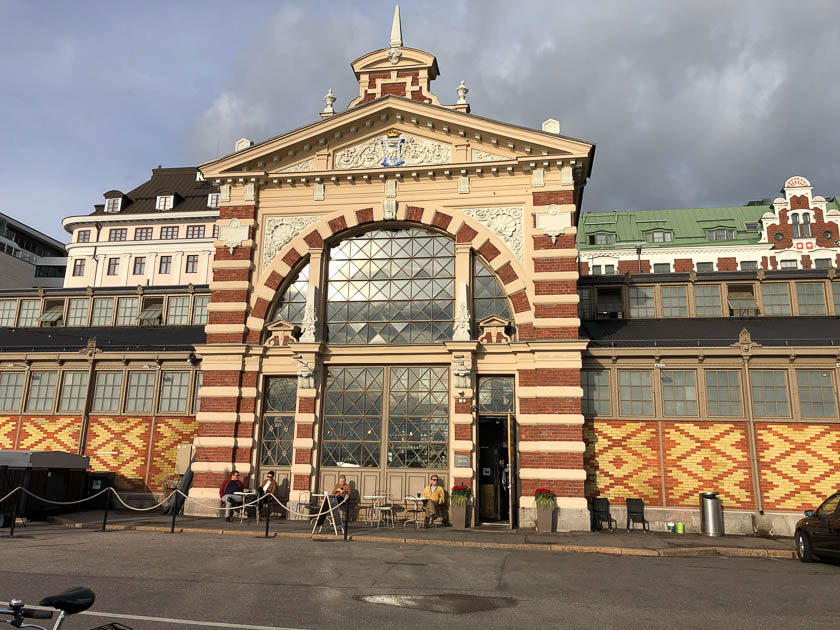 Lots of small shops are hear year round selling Scandinavian clothing, fresh food, packaged food, gifts and special treats.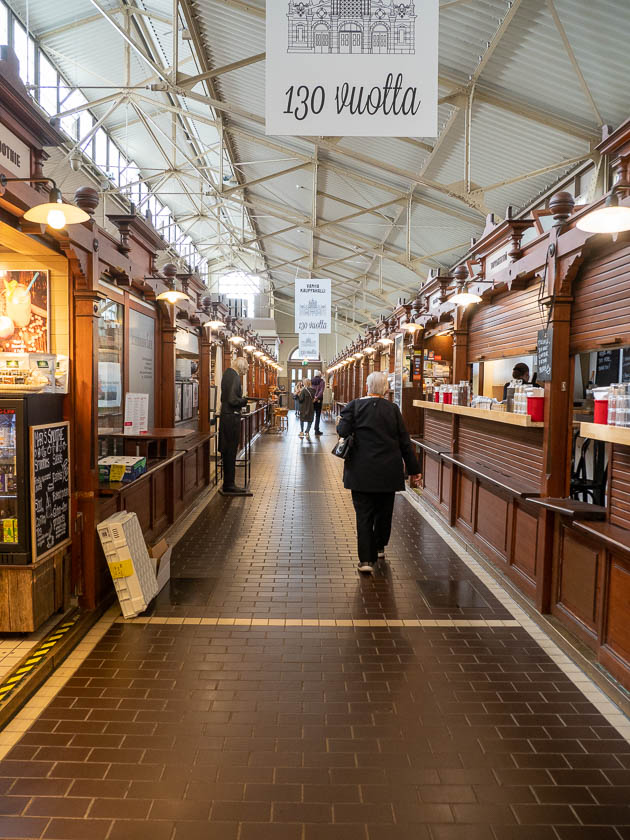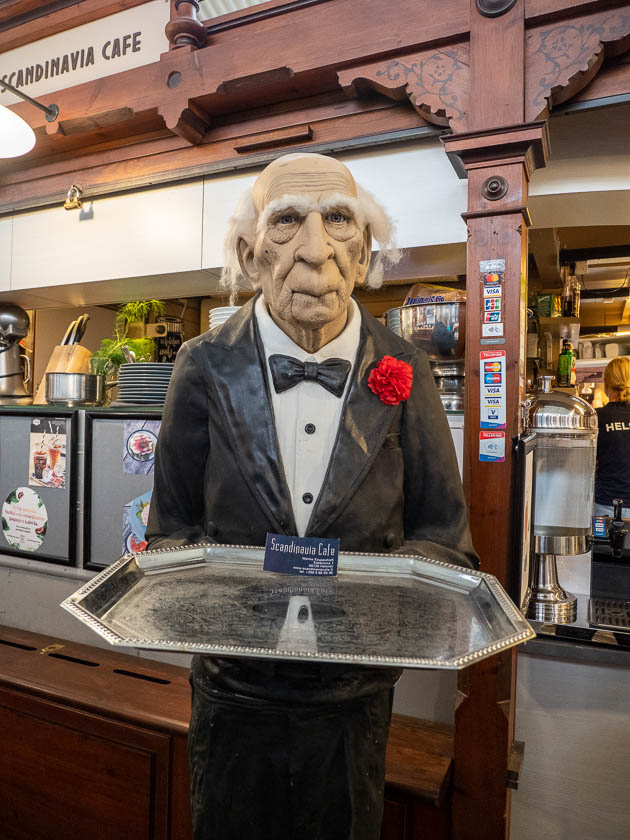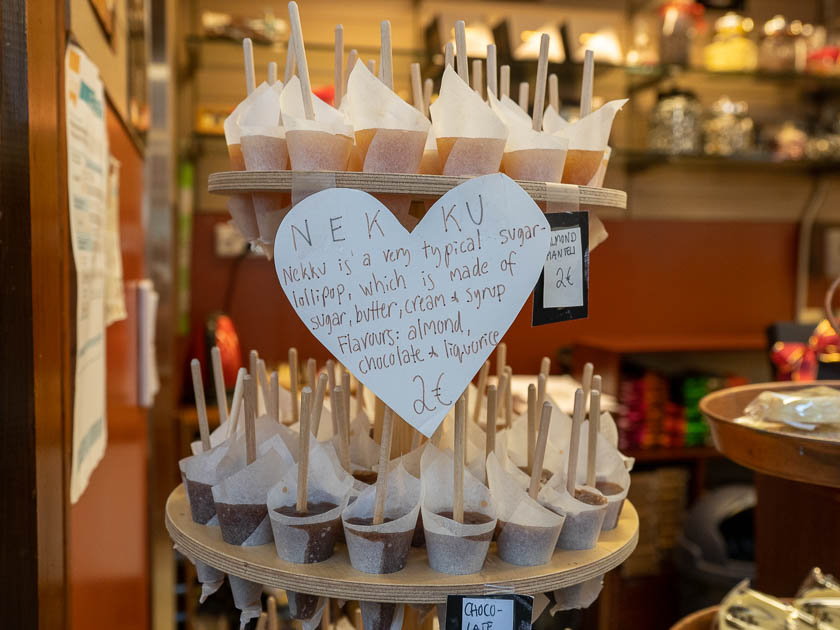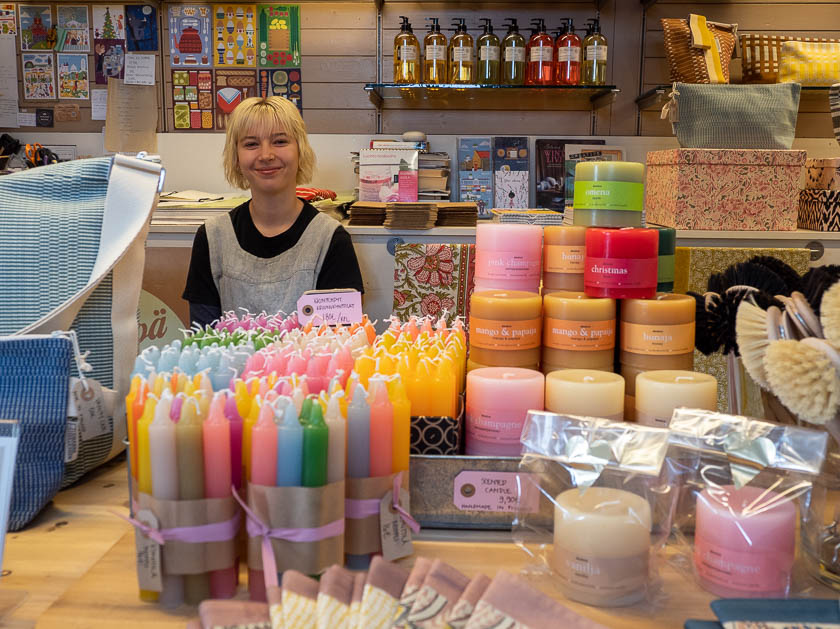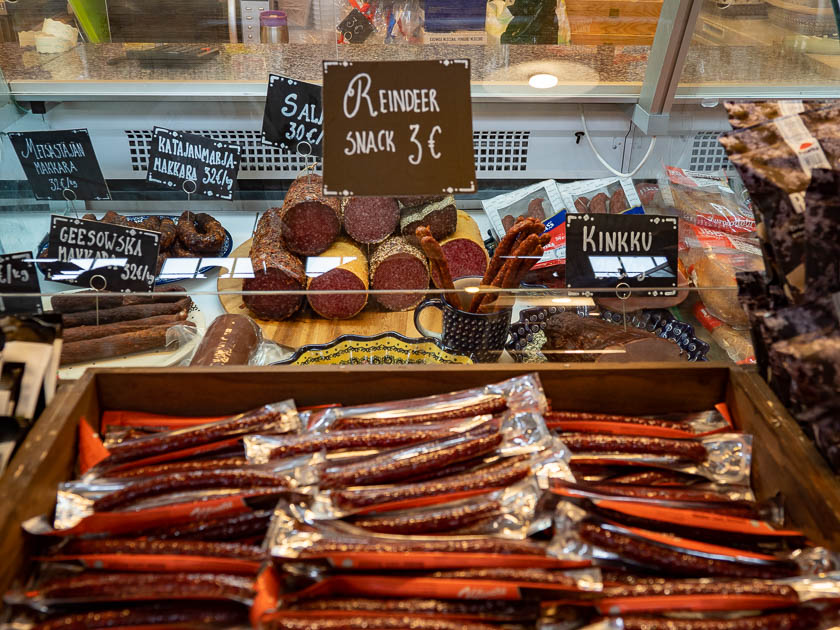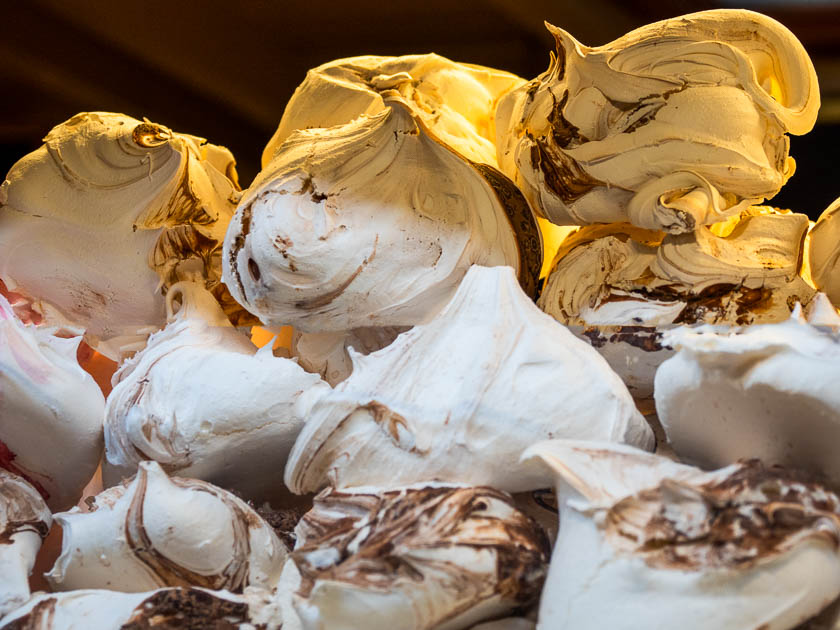 There are even several cafes within this picturesque venue.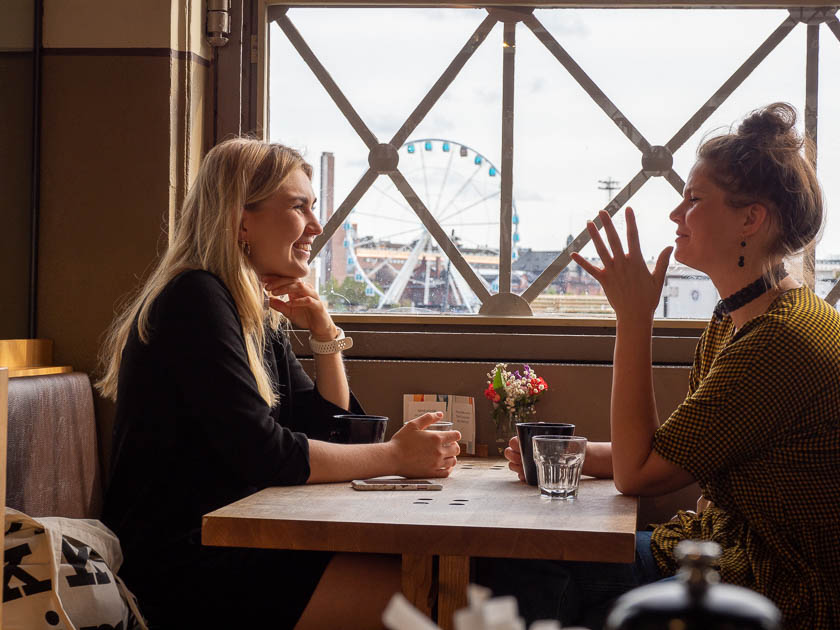 Outdoor markets were bustling during September.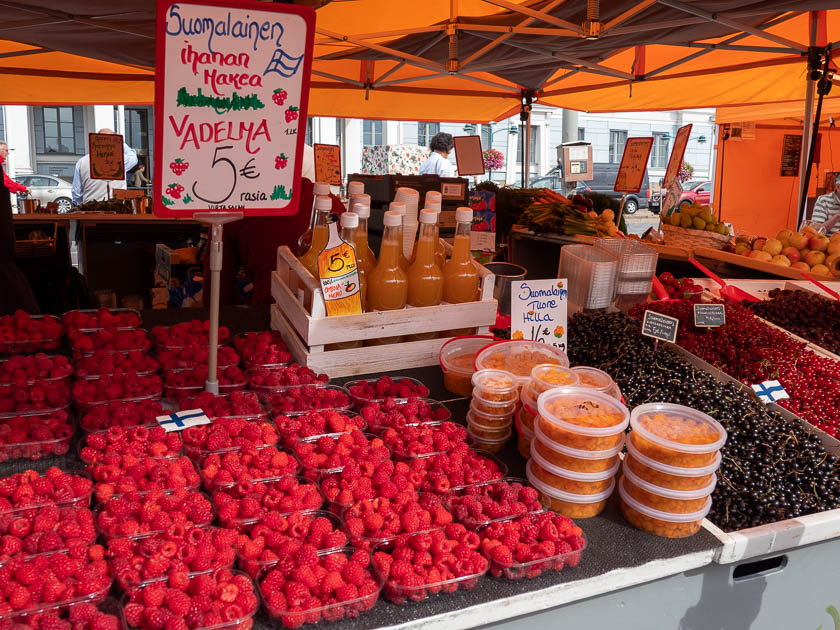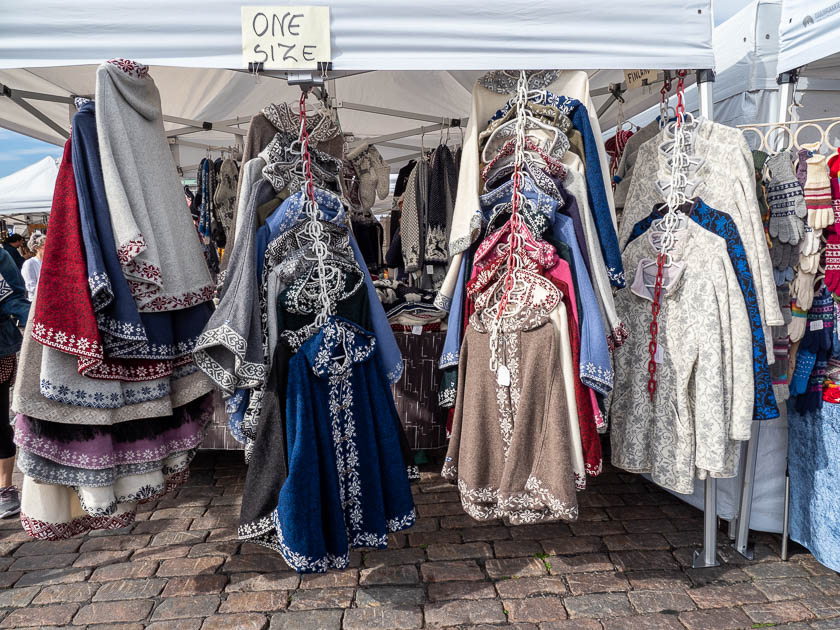 Crafts people demonstrate their skills and offer hand-made items.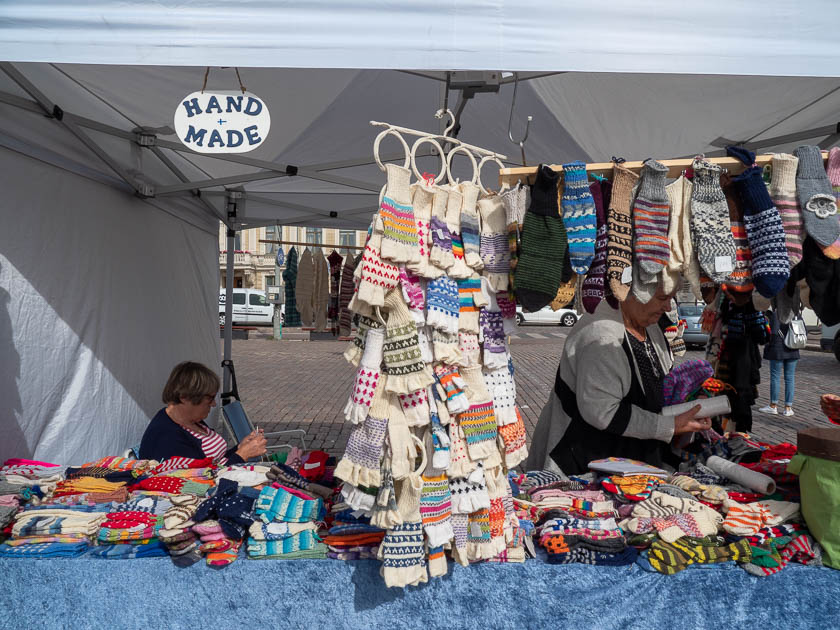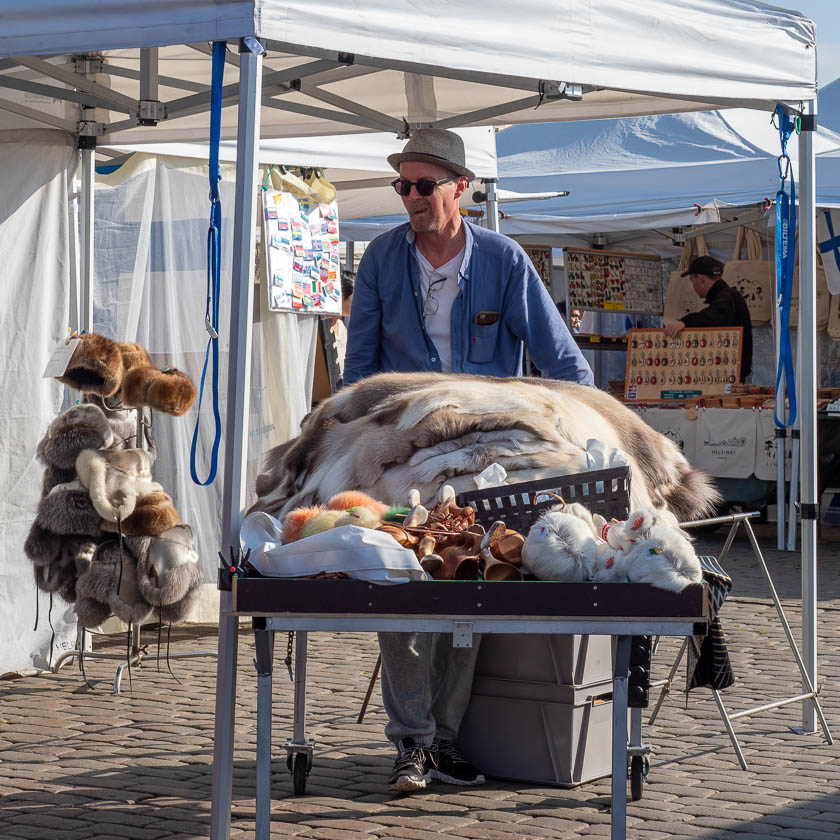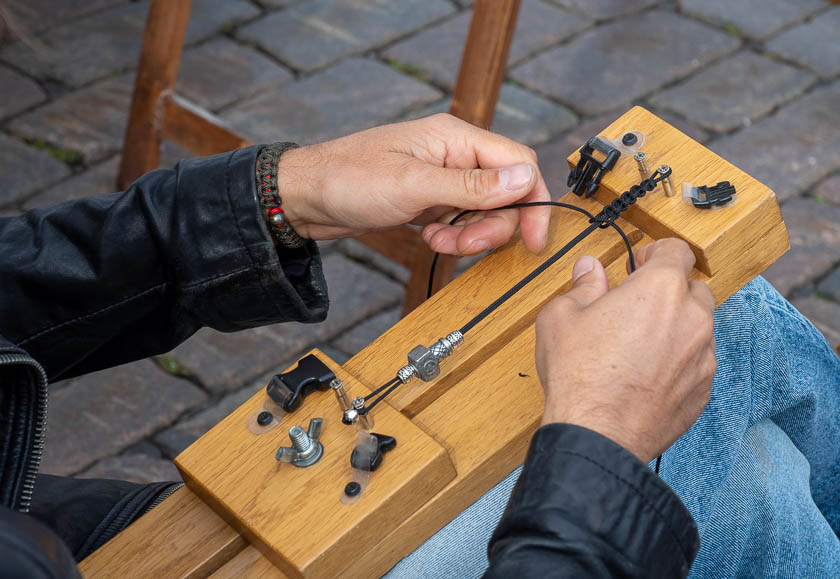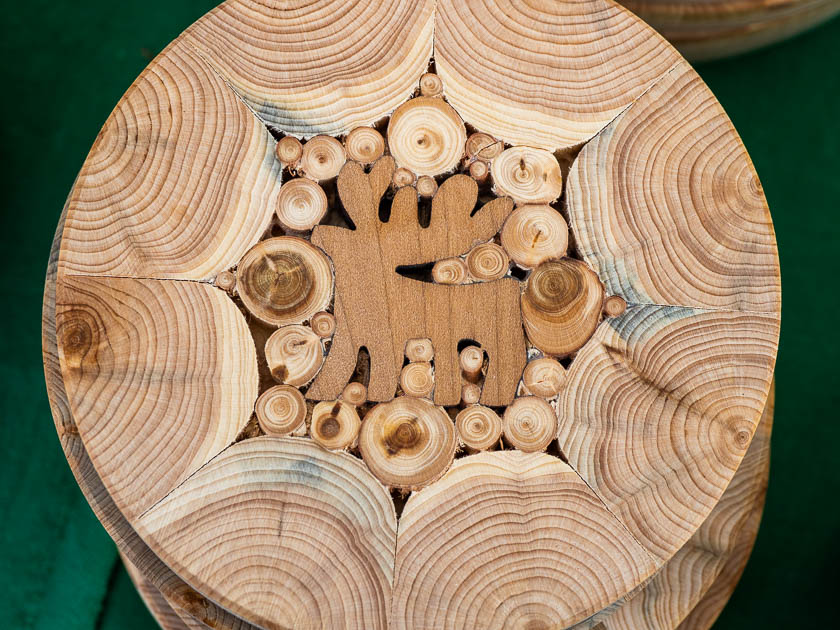 And gelato is very popular in the streets of Helsinki.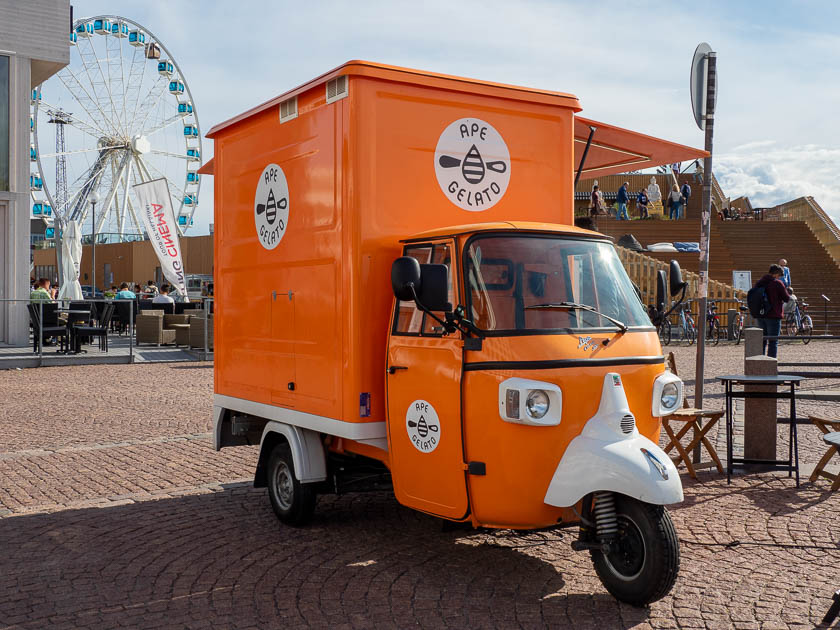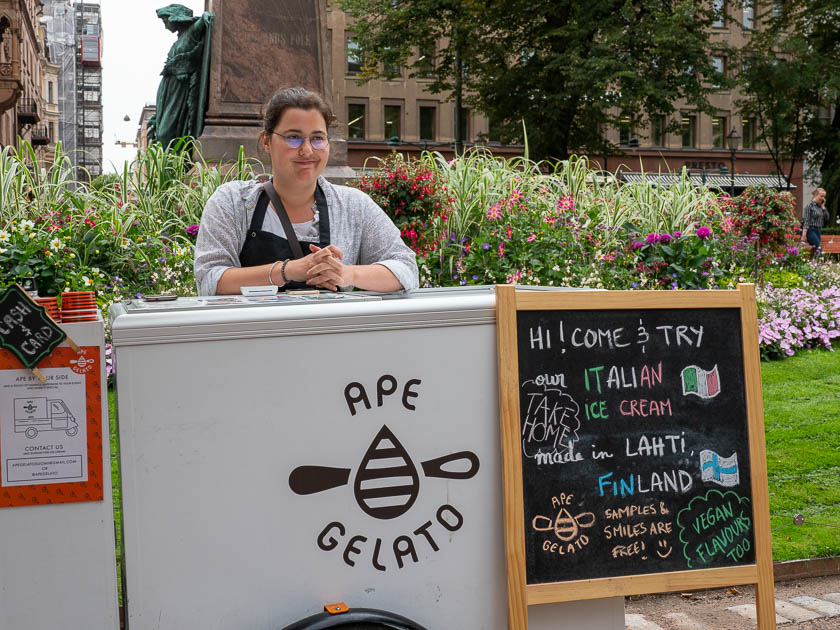 Fazer is famous for chocolate and other sweets.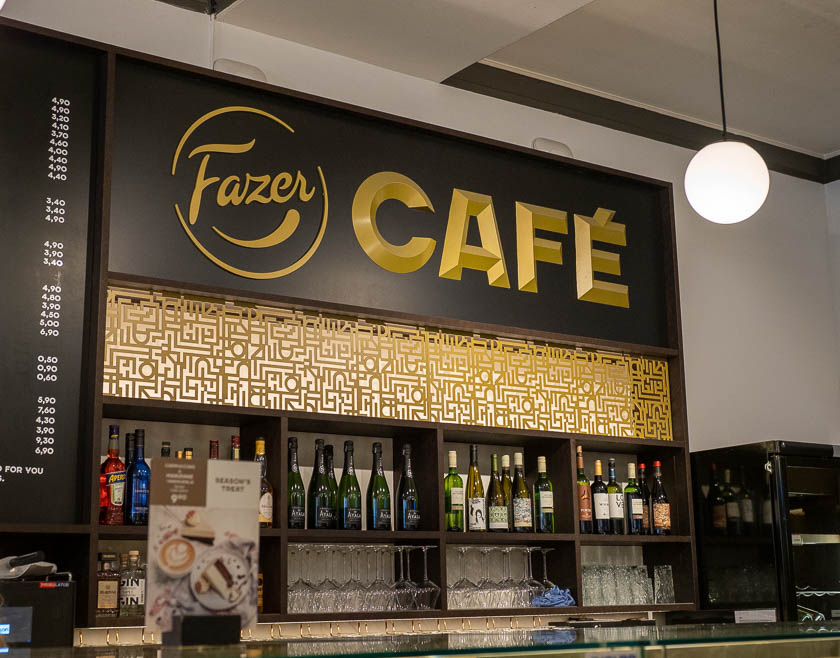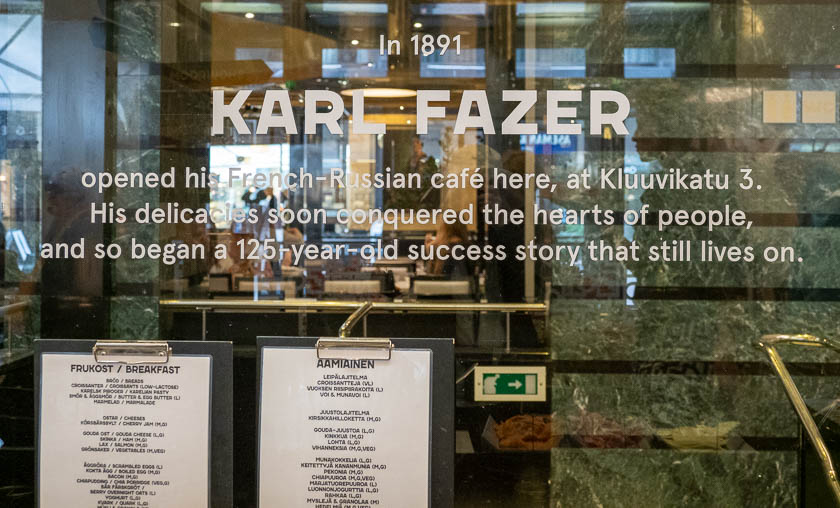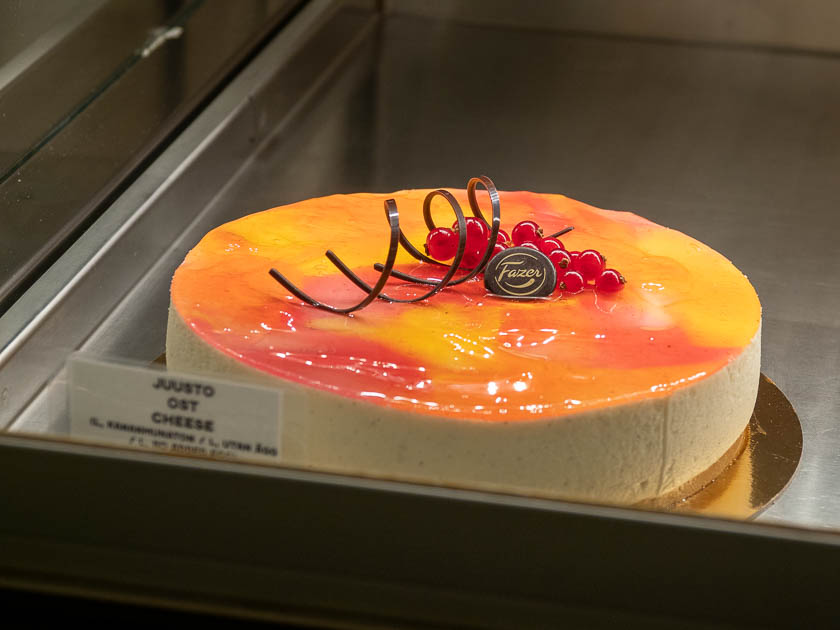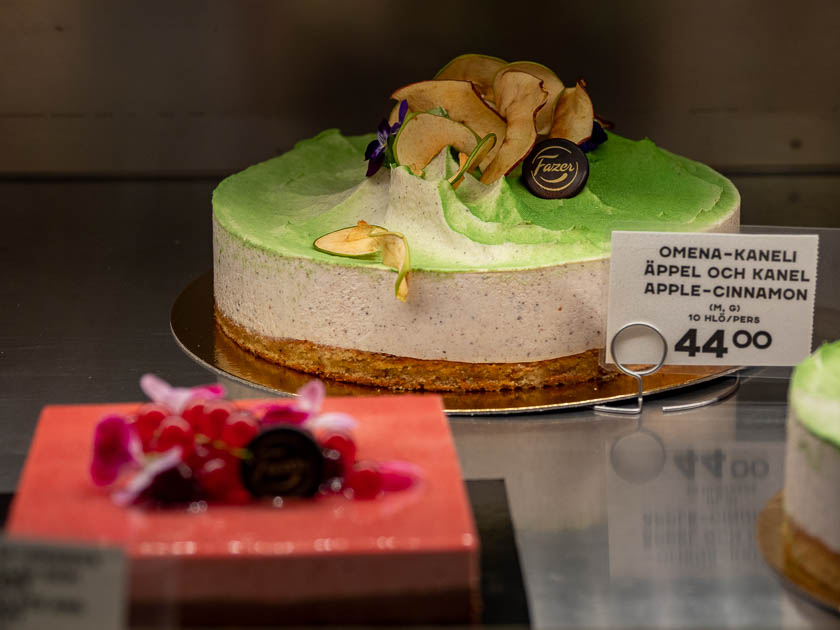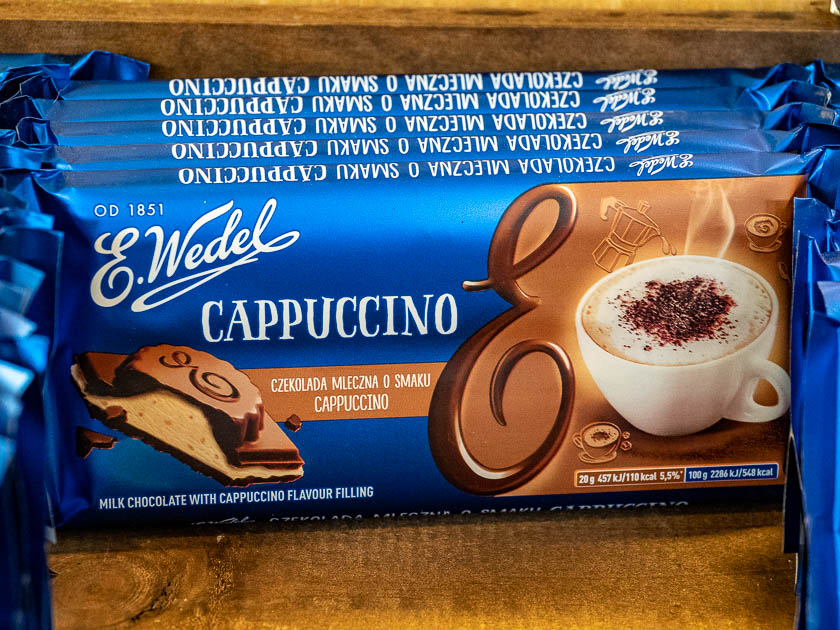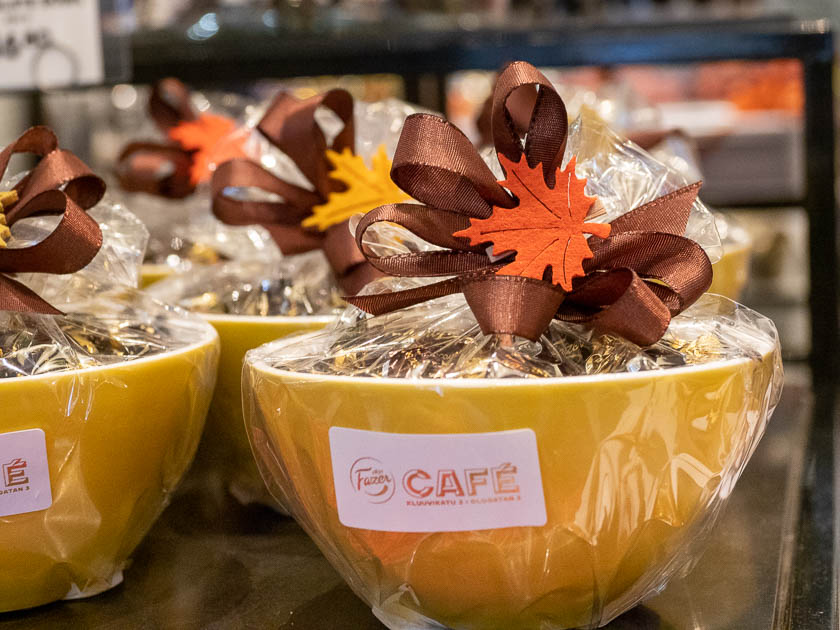 Some interesting displays inside and outside of shops…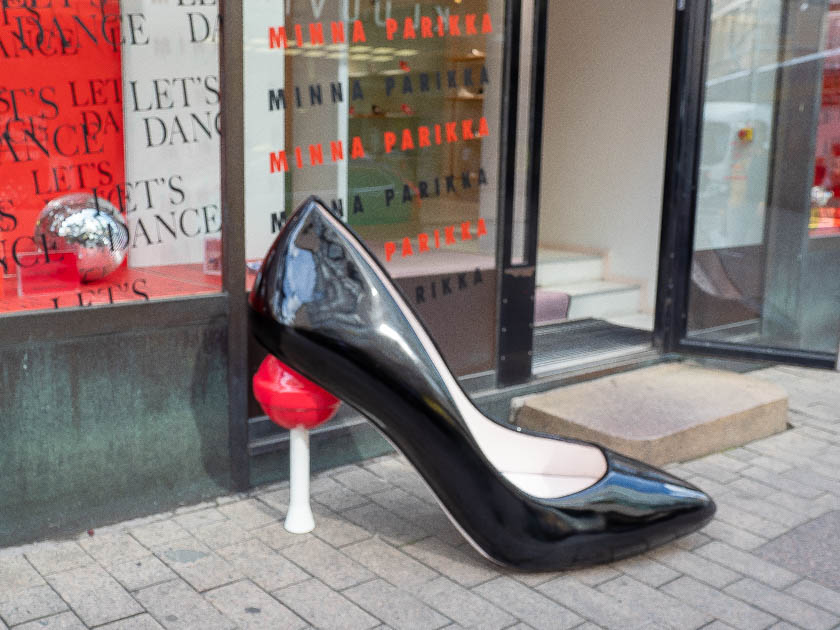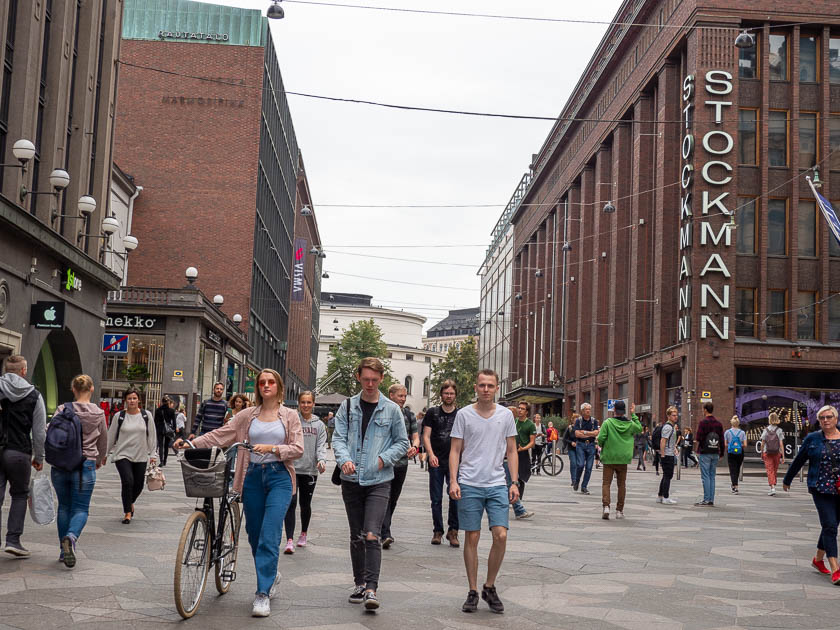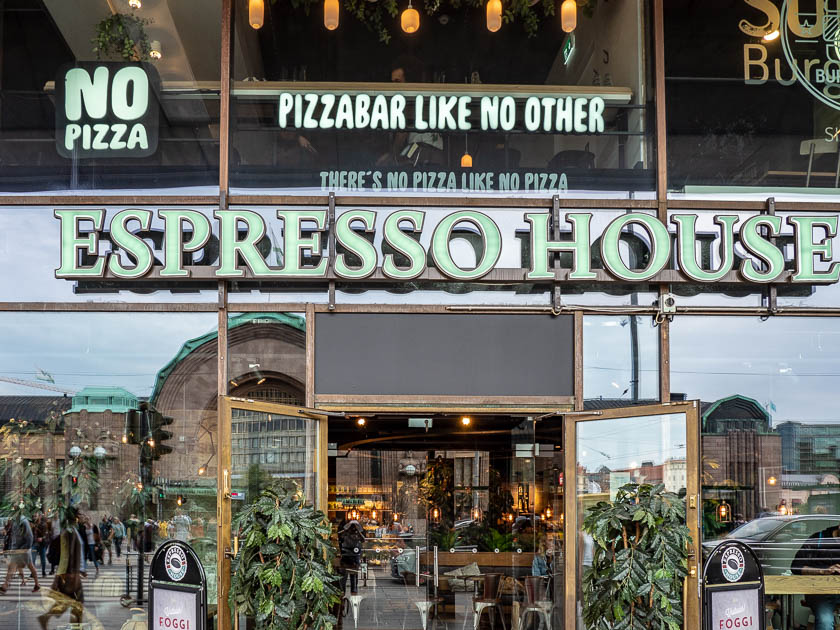 The photo below was taken in a small neighborhood outside the tourist area. The small restaurant has indoor as well as outdoor eating places for lunch.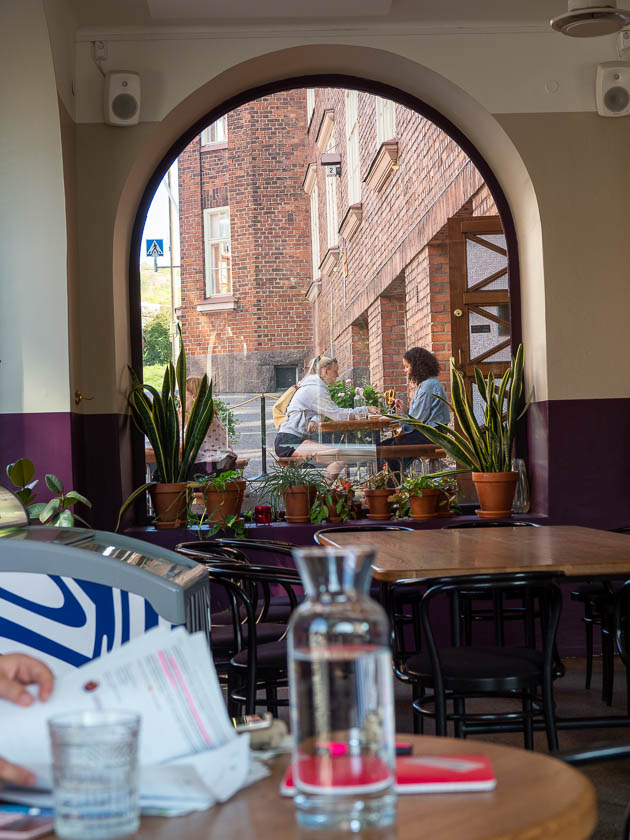 This is a unique table for two (or four) in the lobby area of a mall like space.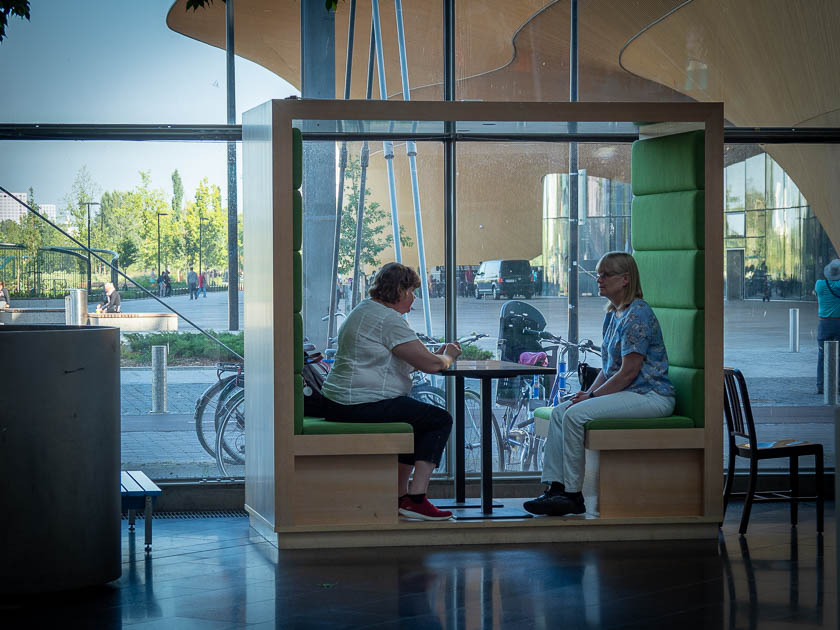 Yes Burger King! The central railway station building in Helsinki Finland is a historic building. When a posh store went out of business Burger King approached the management wanting to open in that space. They were given permission to do so as long as they maintained certain design aspects of the building. Hence, this unusual Burger King, which happens to be very popular for families in Helsinki.