When I first traveled to Japan I was on the lookout for women dressed in kimonos. At various locations, train stations, malls, and parks I saw a few "older" (40 plus years) women in traditional dress. The kimonos are beautiful, with different patterned fabrics and generally made of silk.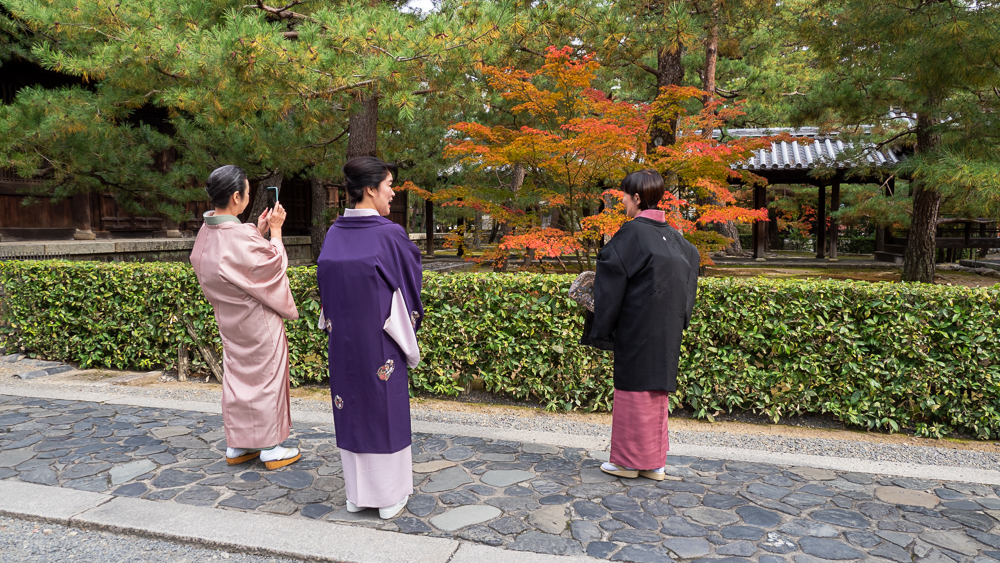 But then I visited Kyoto and there I saw lots of women (and men) in traditional dress – the kimono. However, there were many young girls/women in these beautiful outfits.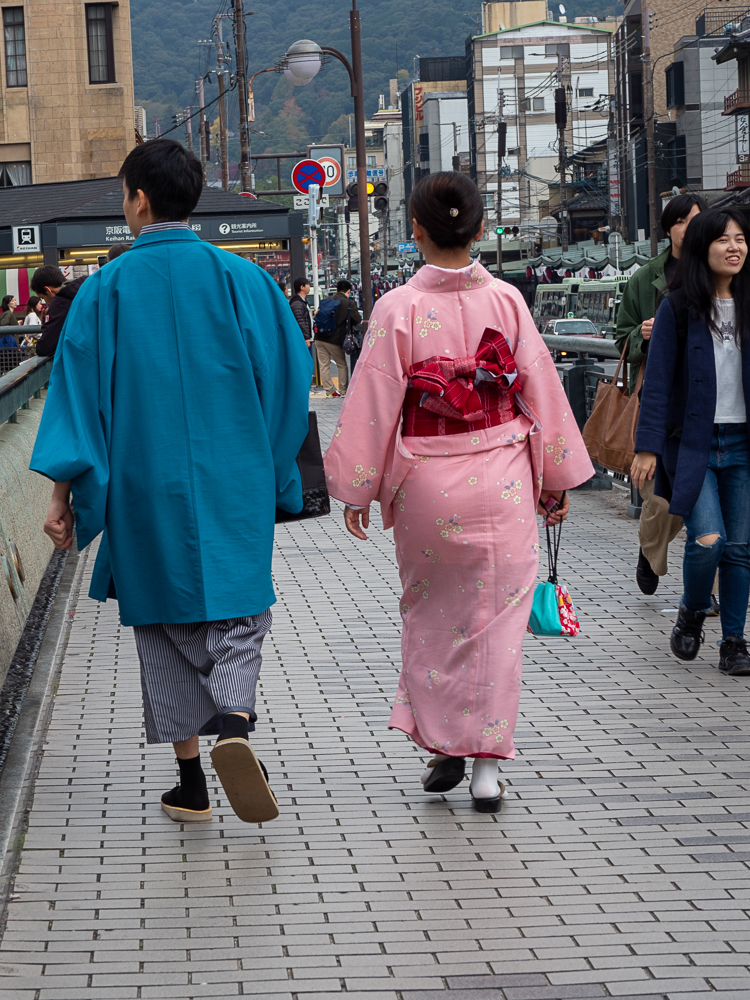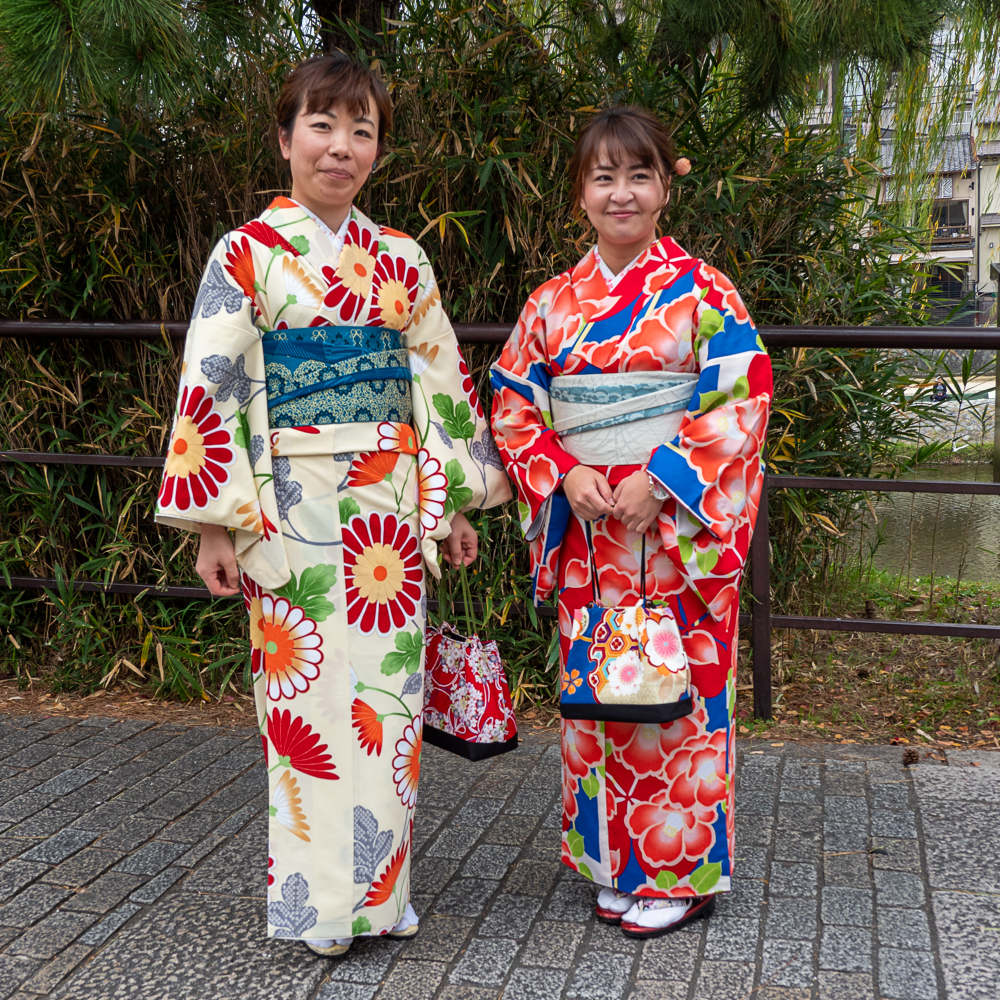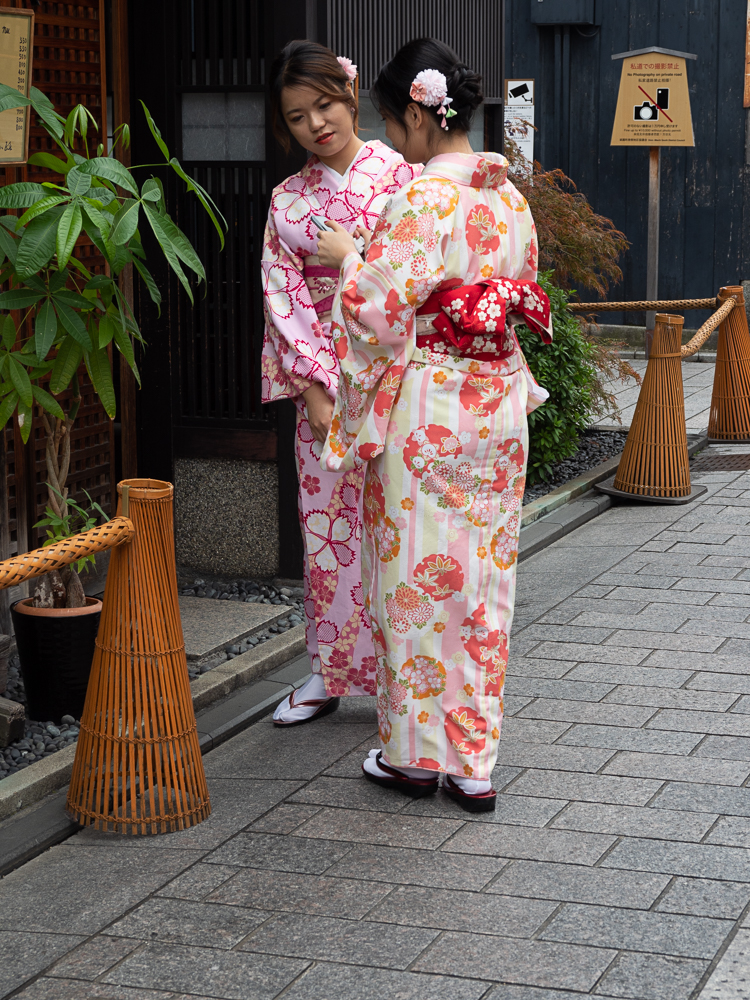 I then passed a store with a sign "Rent a Kimono."
It seems that in recent years young people have become enthralled with donning a kimono and strolling the streets – especially the posh shopping districts of Kyoto wearing traditional dress. So, rental shops have popped up where not only can you rent an outfit, the shop keepers will dress you in them properly. So, there are lots of photo opportunities. However, it is easy to spot the originals as in the top photos in this post.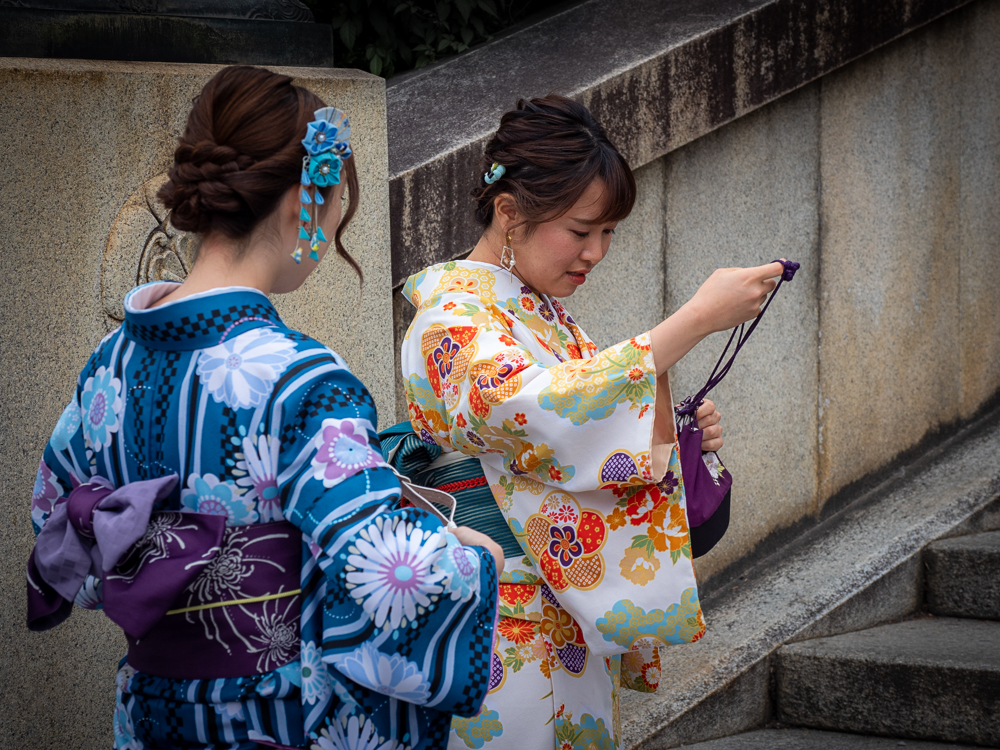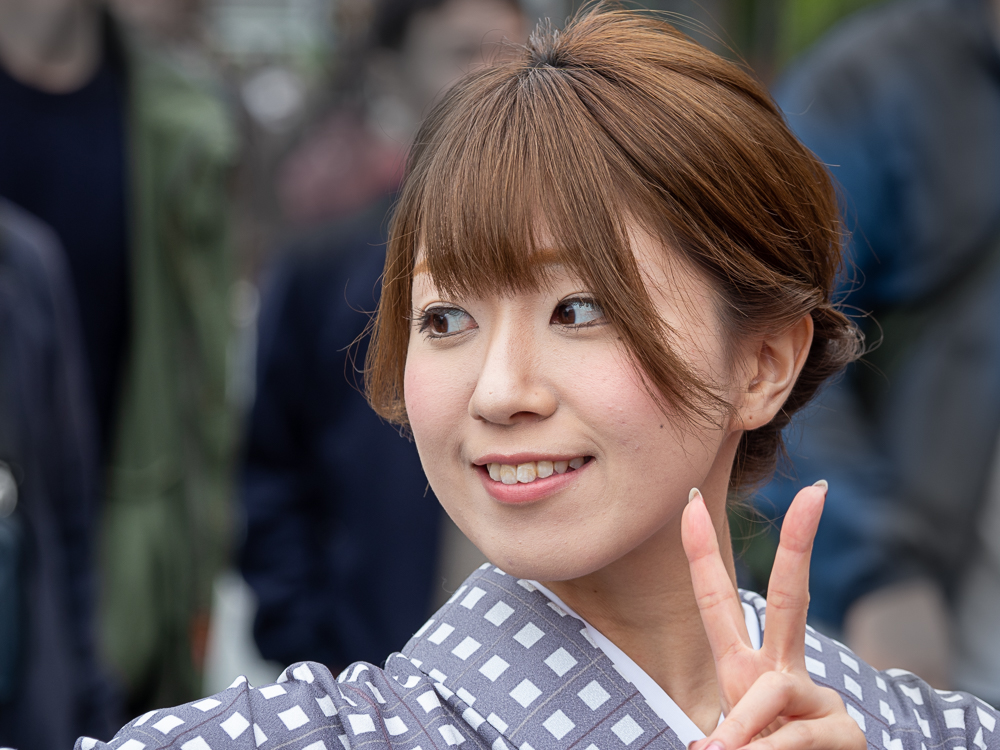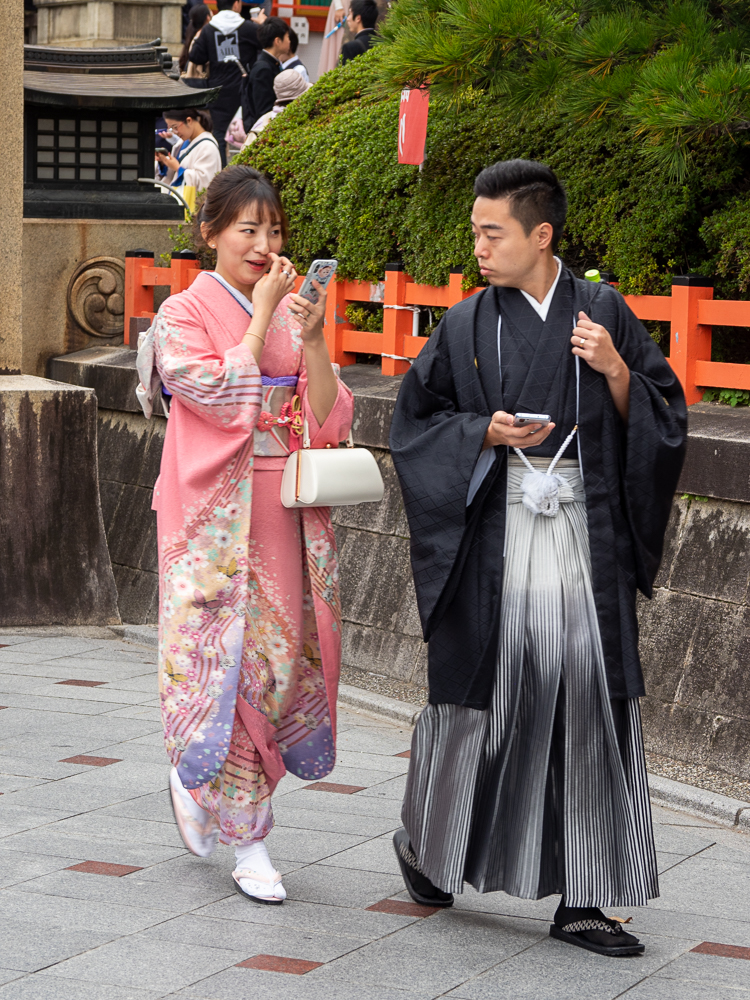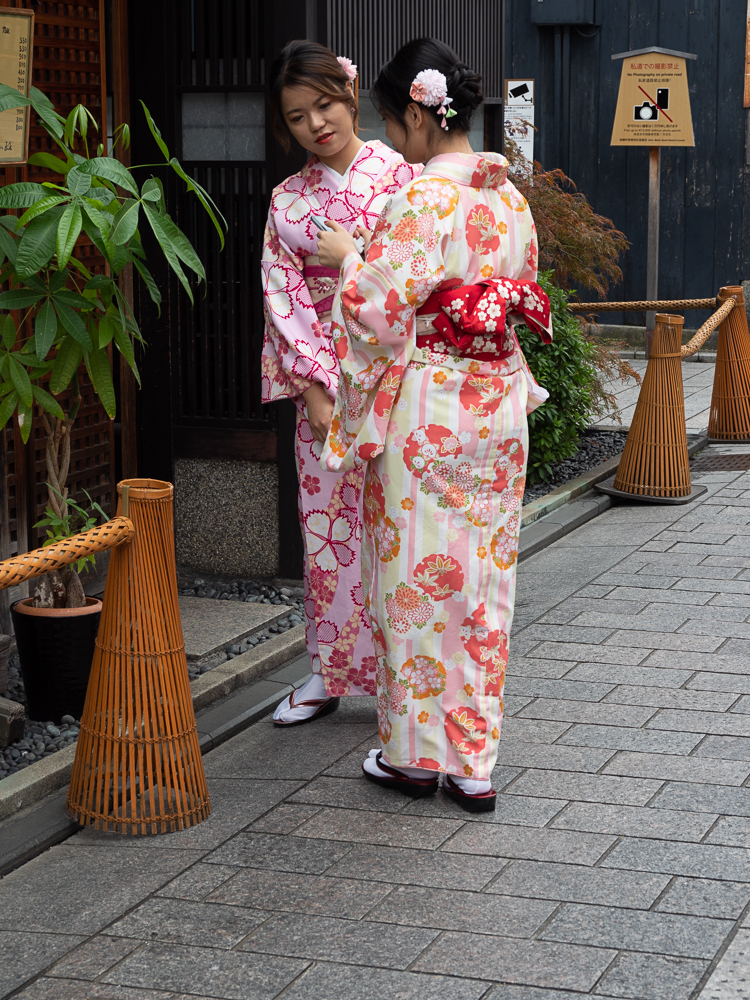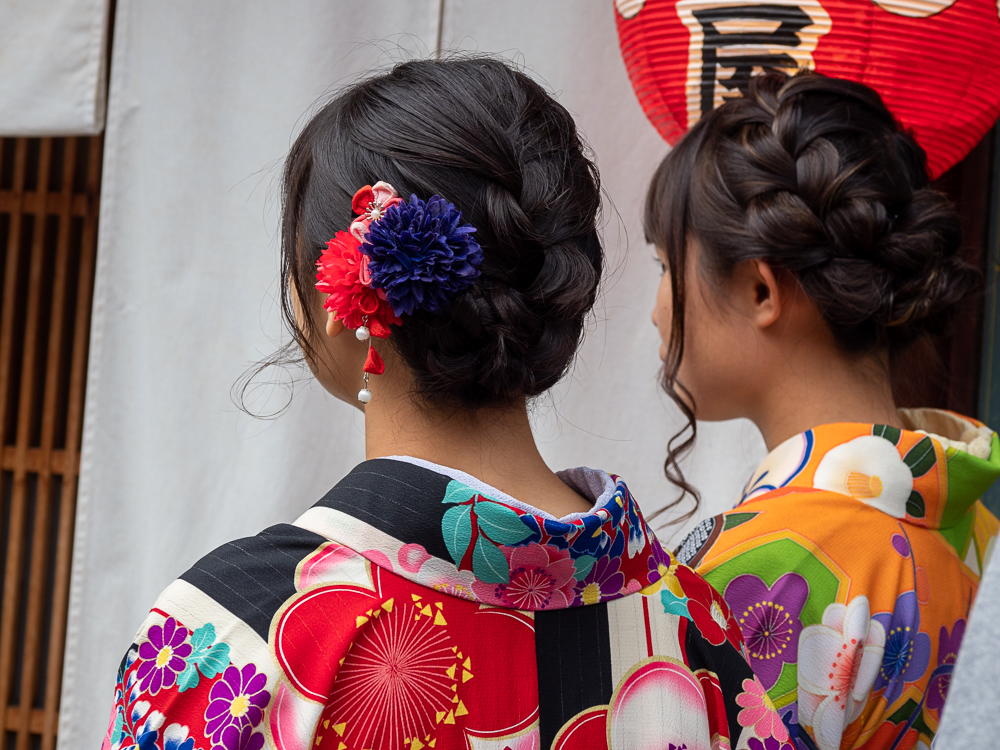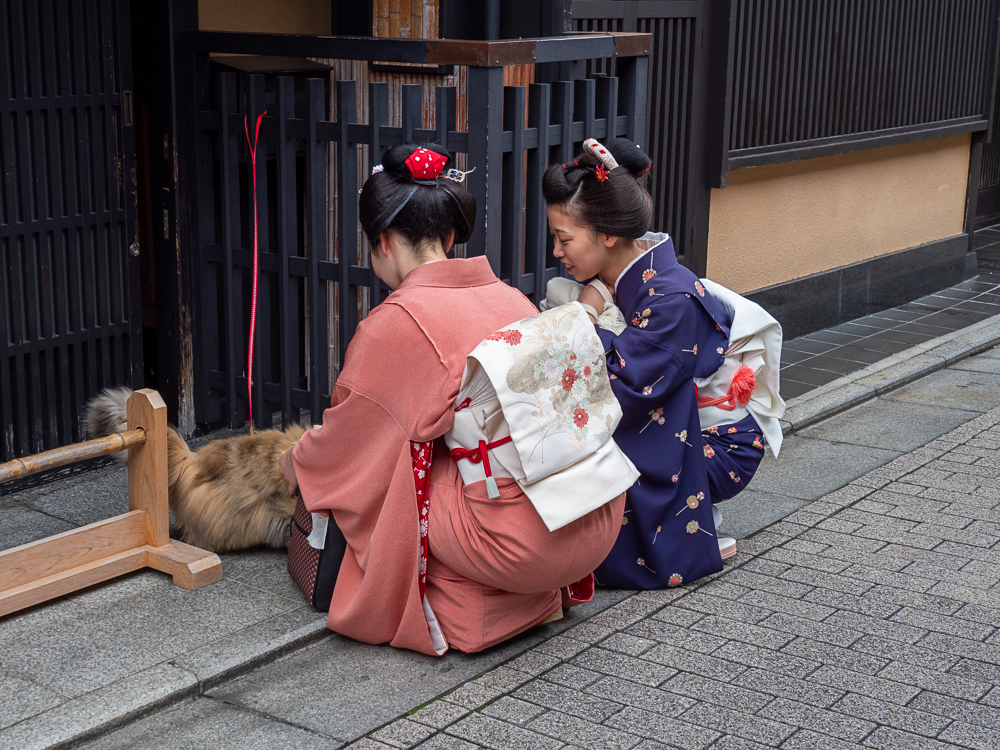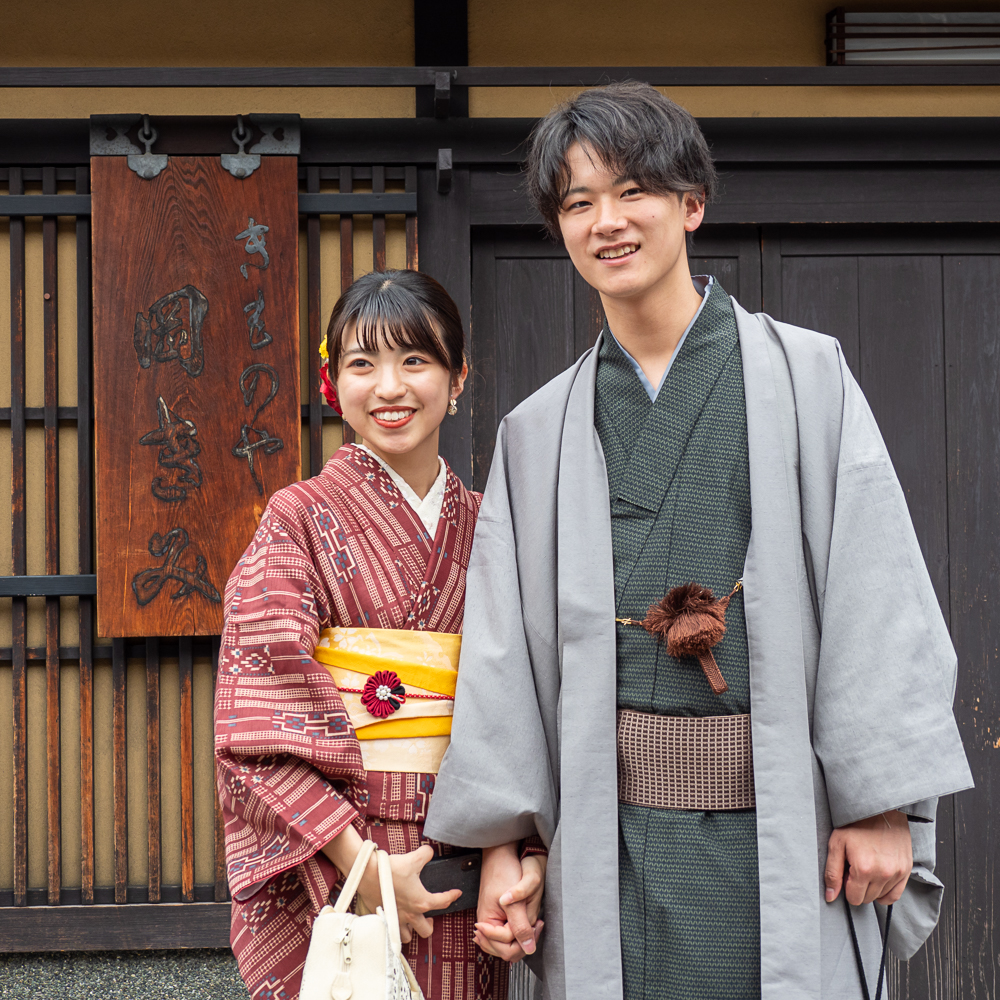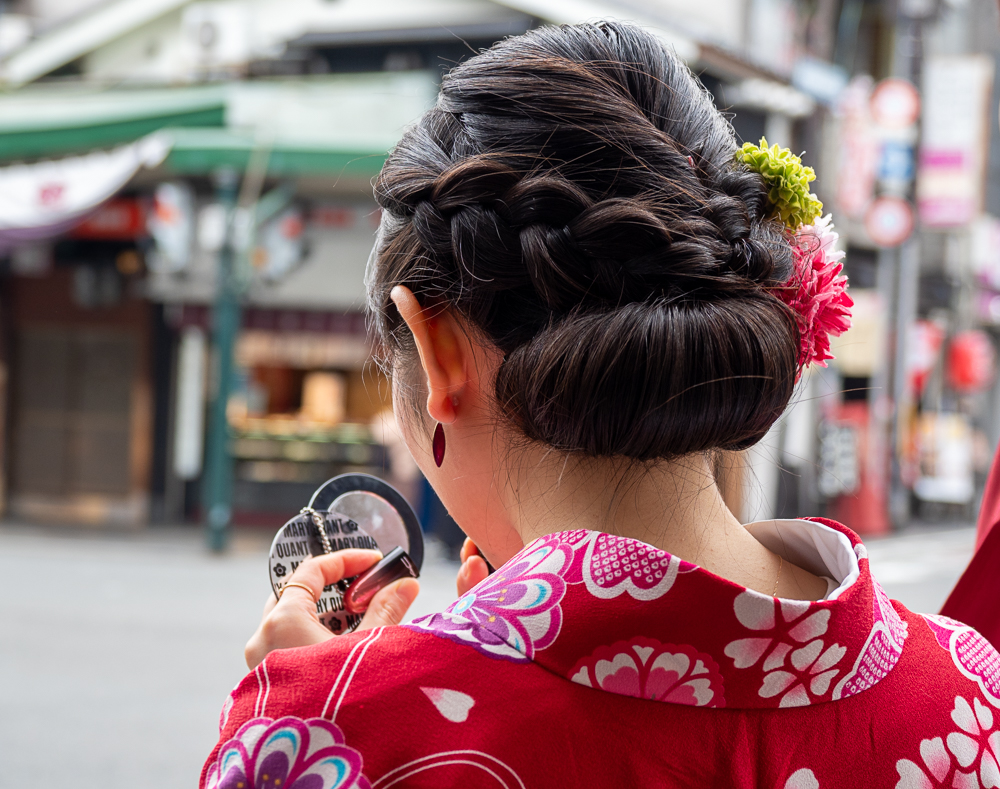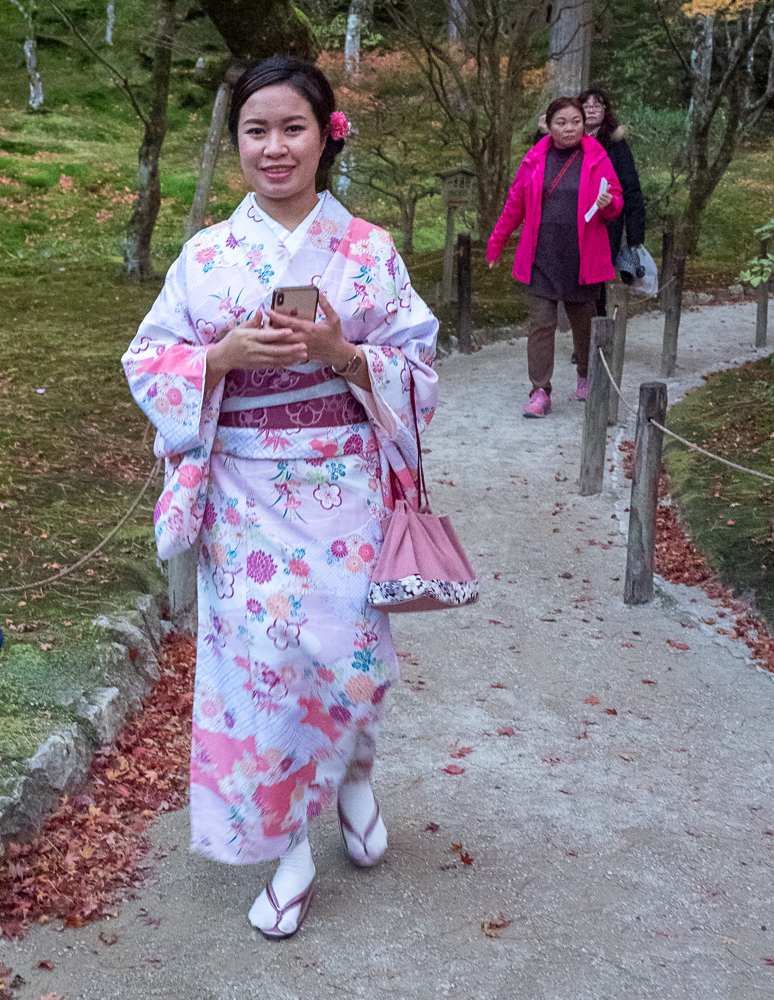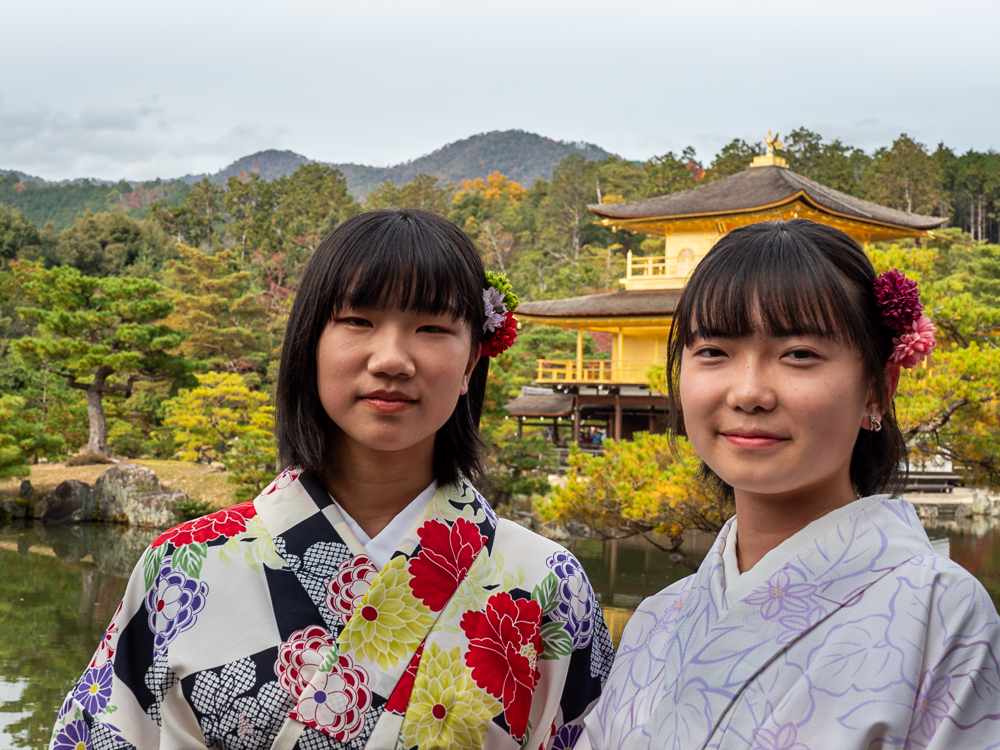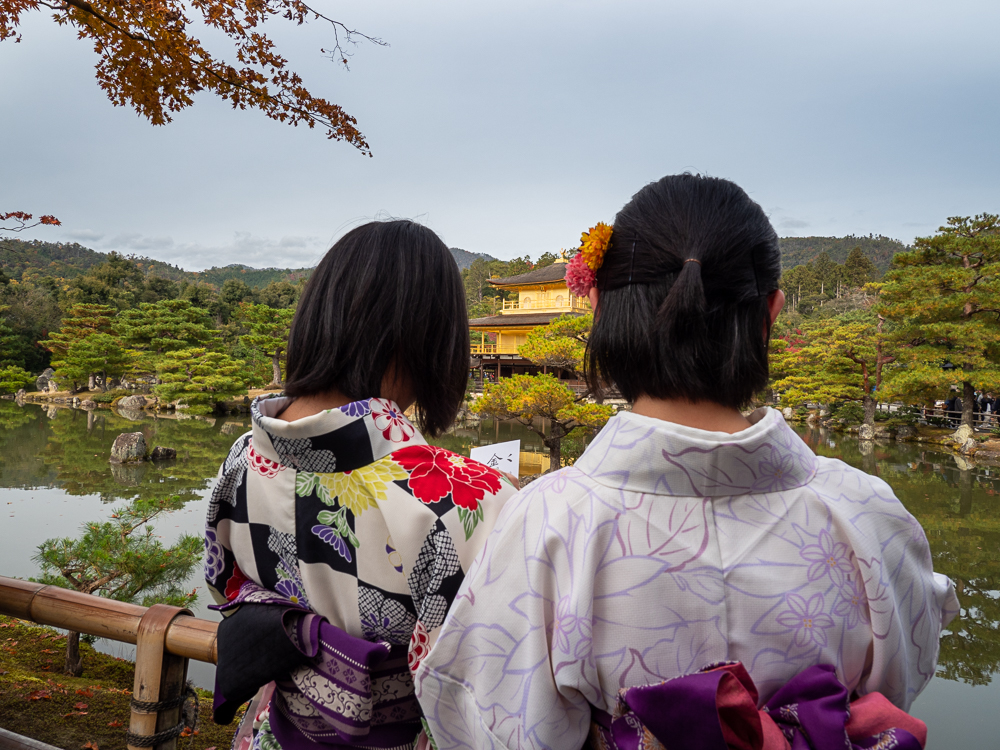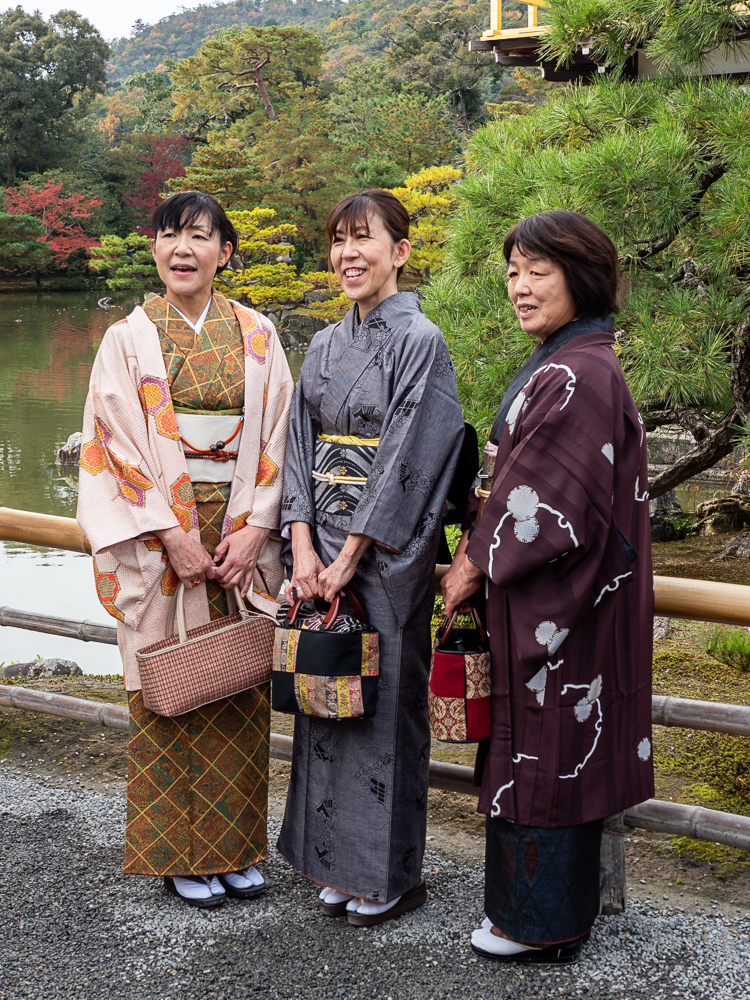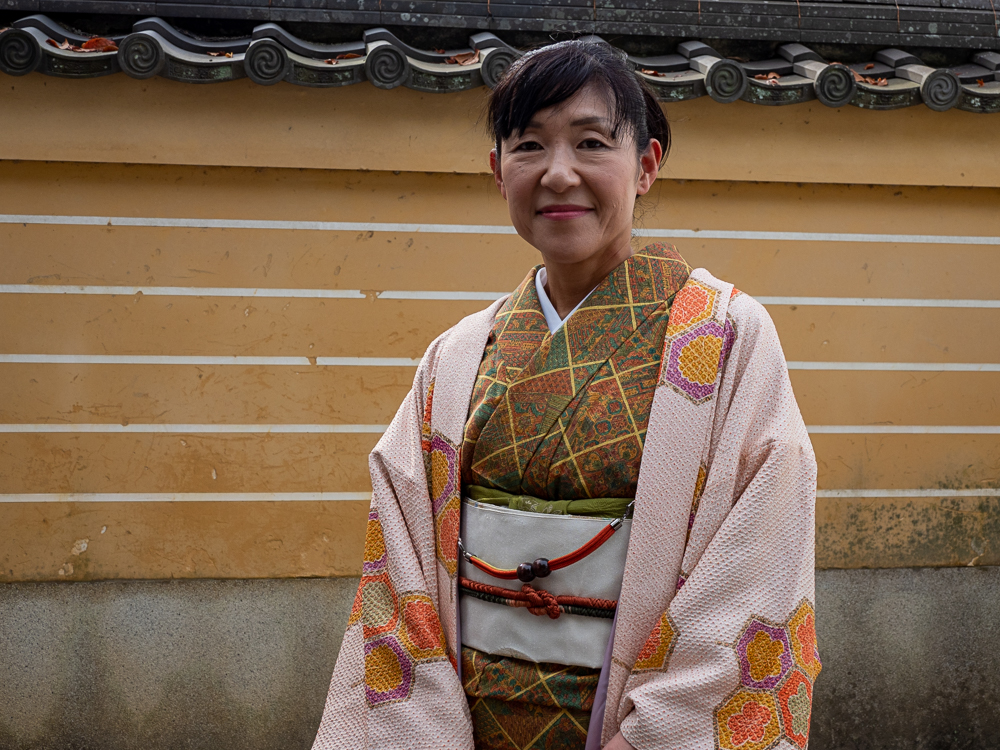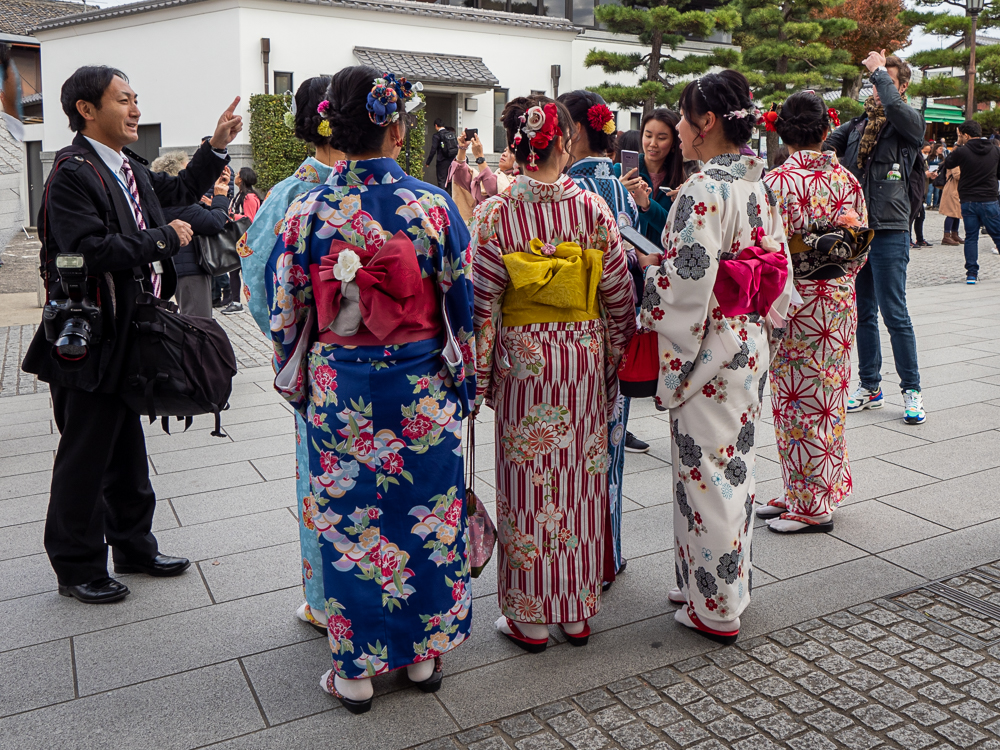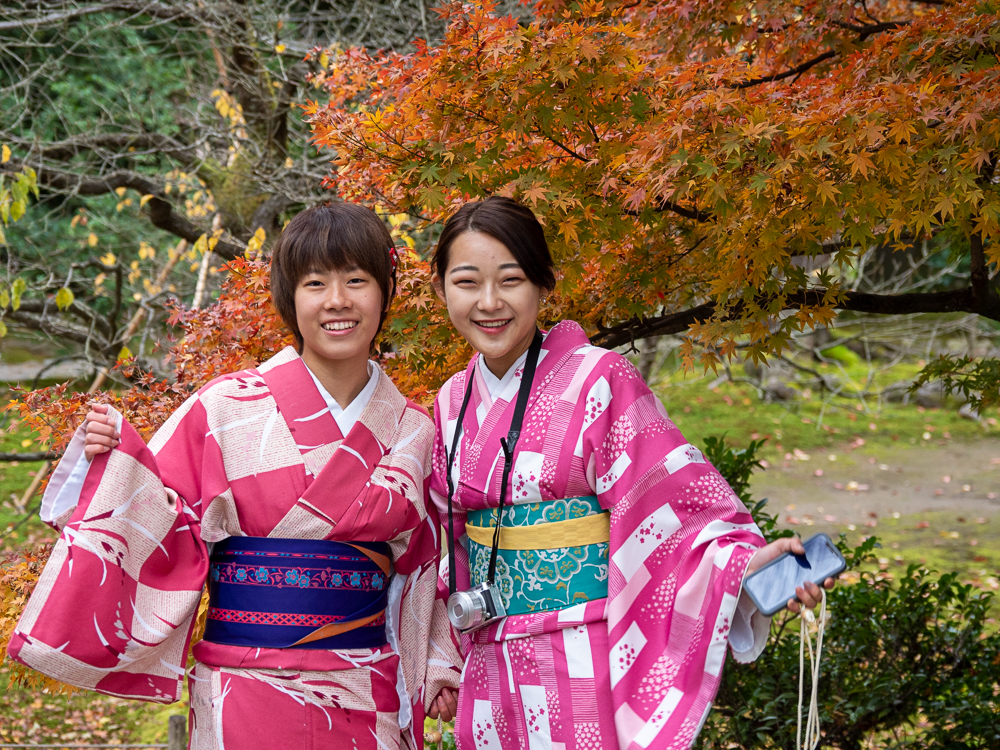 The couple below had a photographer and seemed to be taking anniversary or birthday photos.