Prior to my photo tour of Yellowstone National Park, I visited the town of Bozeman Montana. Here are some glimpses of the main street.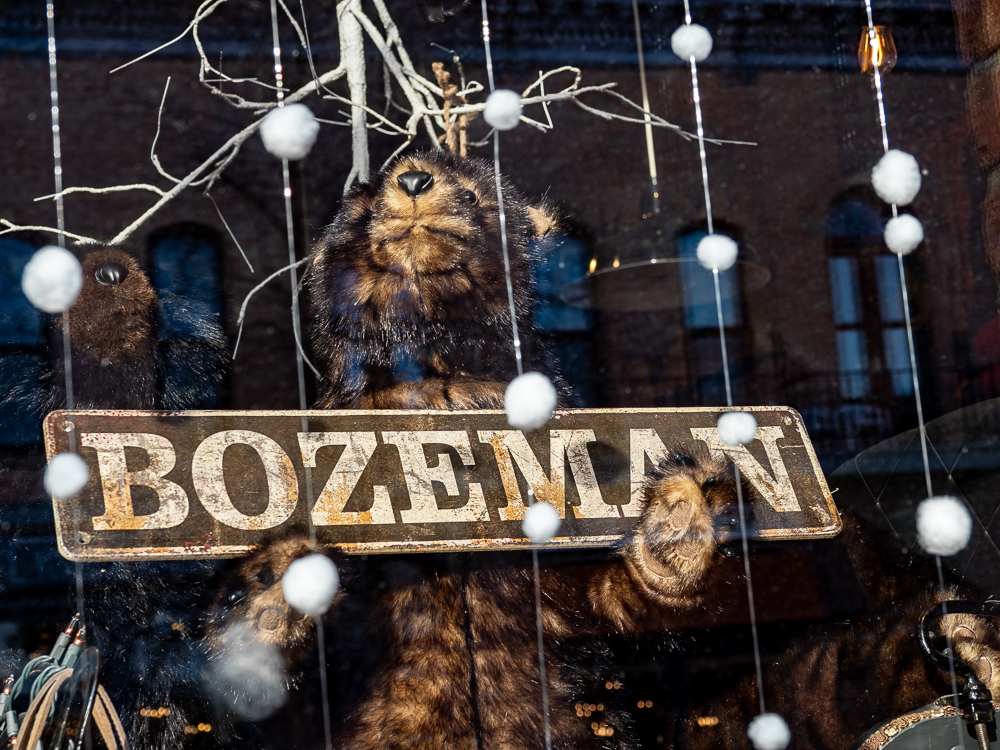 Special "fat tire" bikes are seen everywhere as there is lots of snow and ice.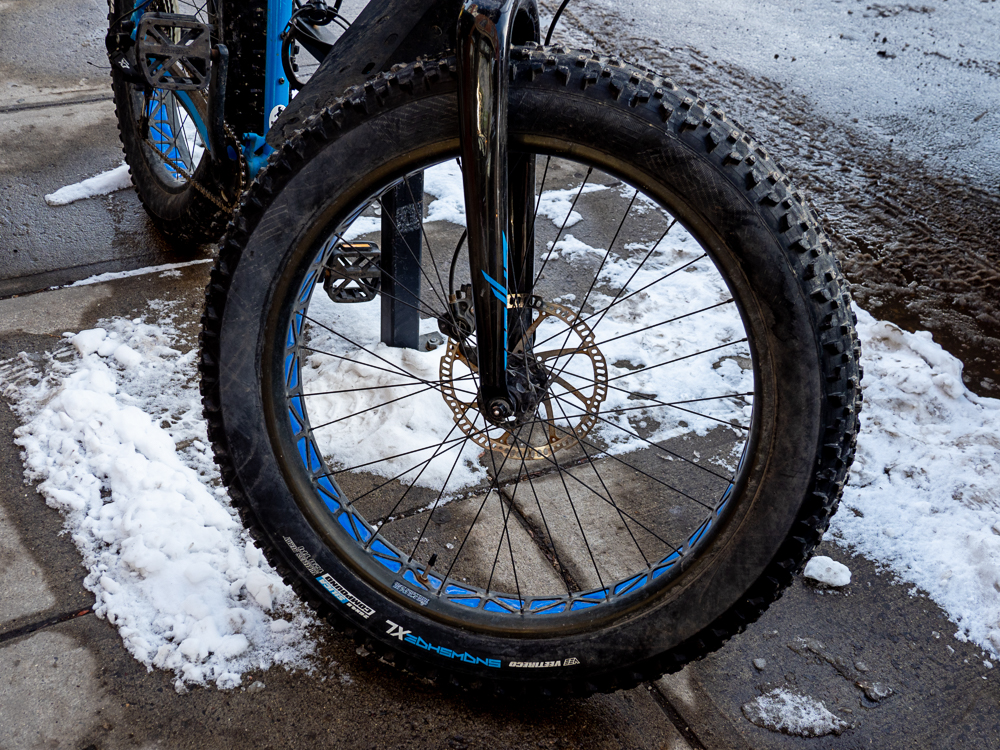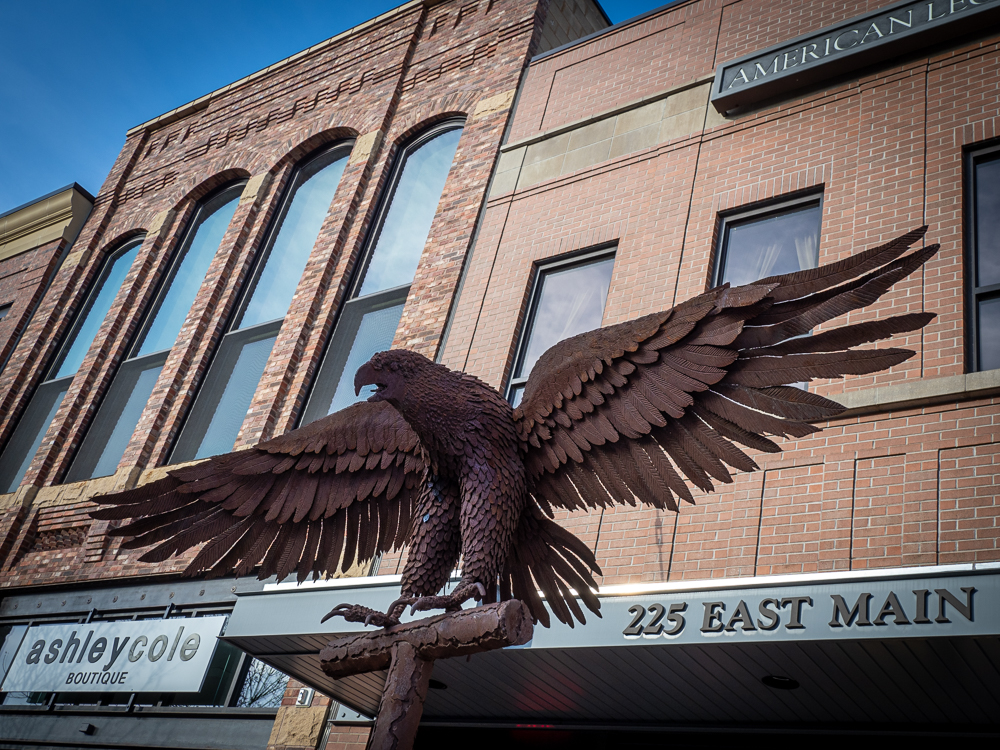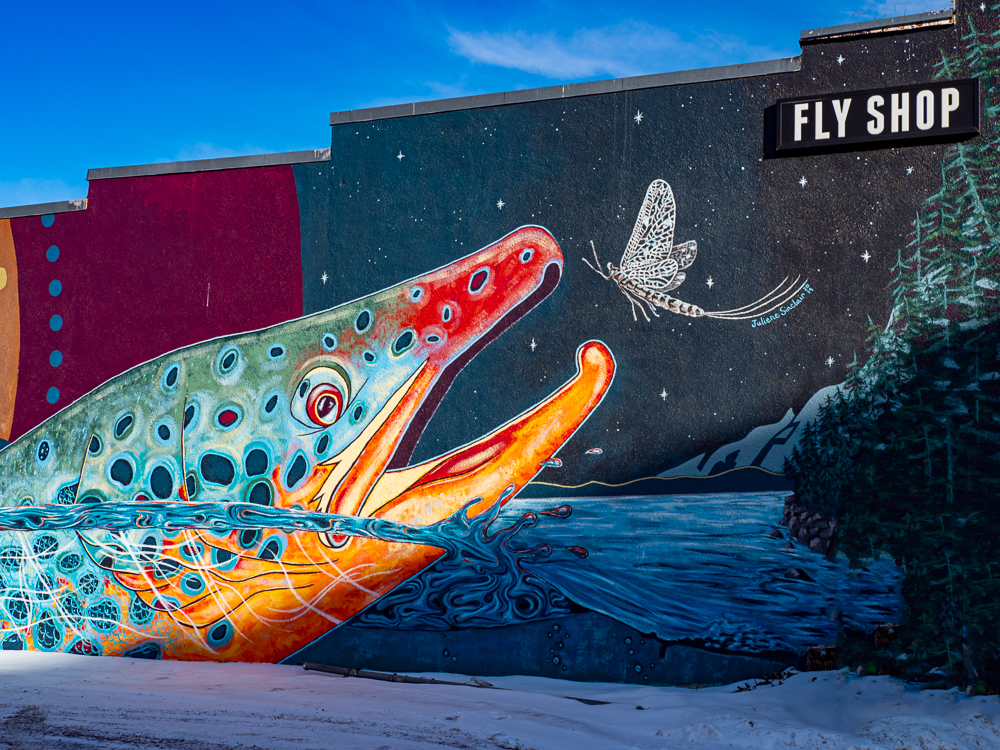 In a small park like area there were about 10 blocks of ice like this. I found out that the following day there was going to be an ice carving contest right there.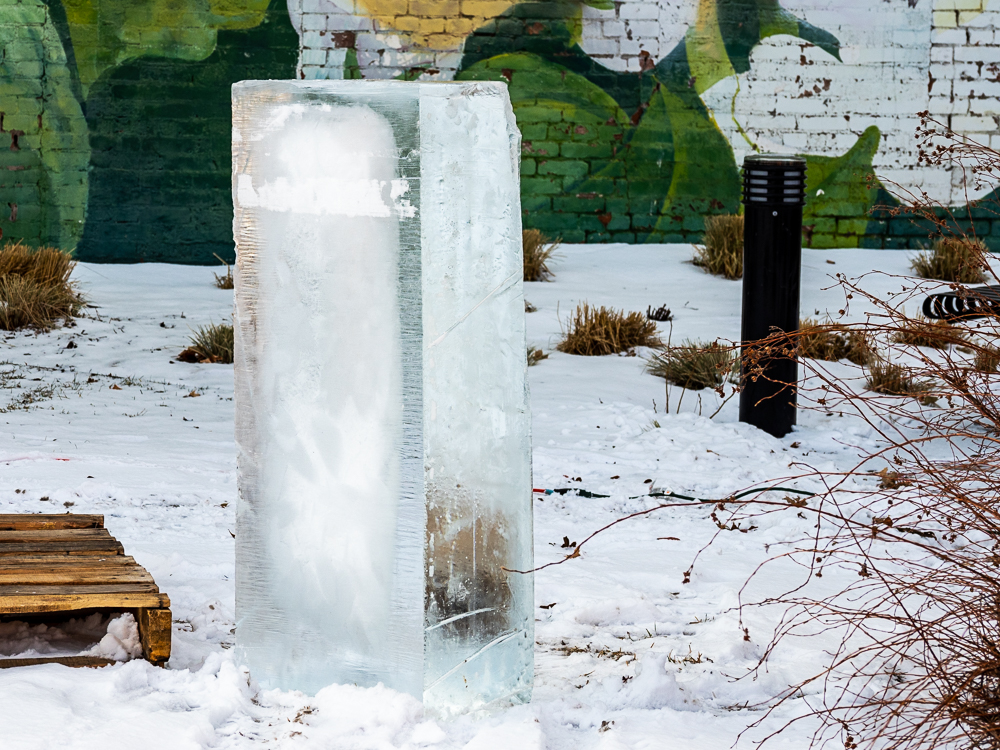 The contest organizer created this demo piece. She had no designs or photos to copy. She just carved away and made this beautiful piece.