Many Egyptian food shops have open store fronts or are carts in the streets. When we passed this bread making shop we were offered hot out of the oven bread. And it was wonderful!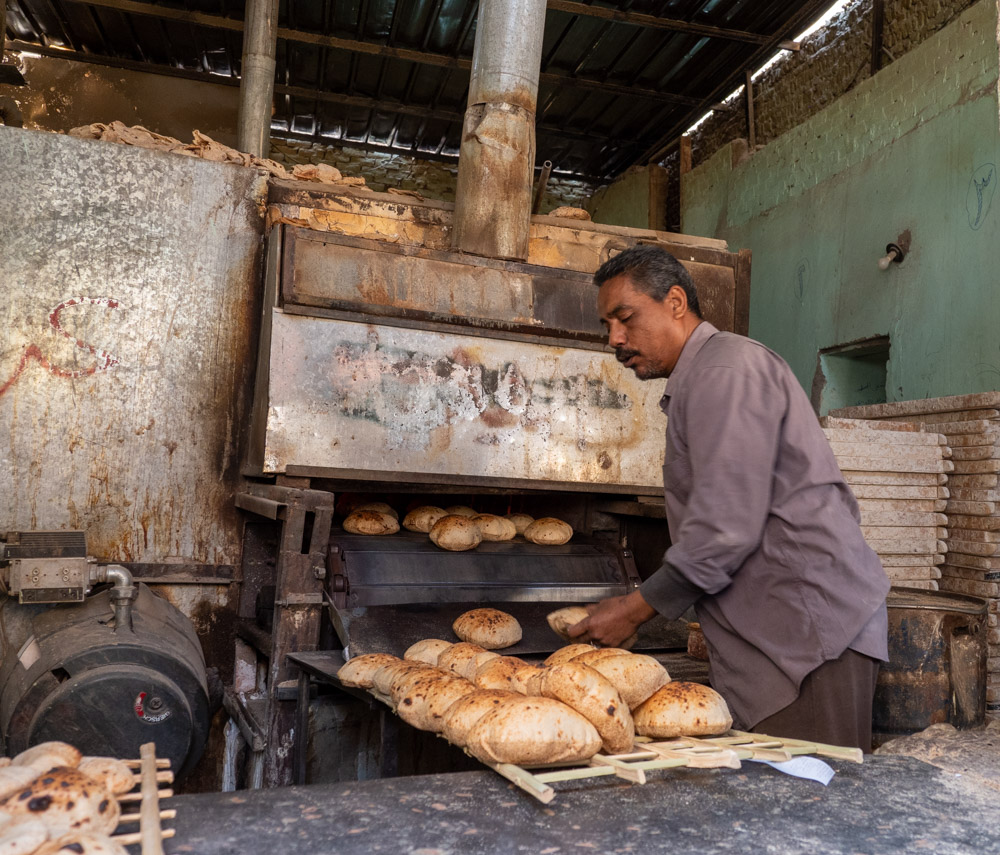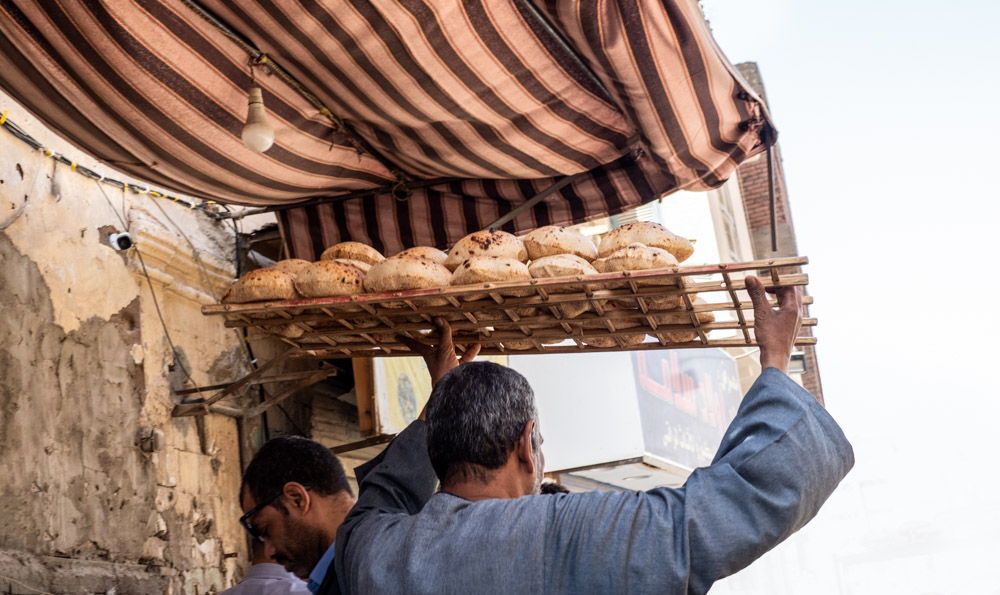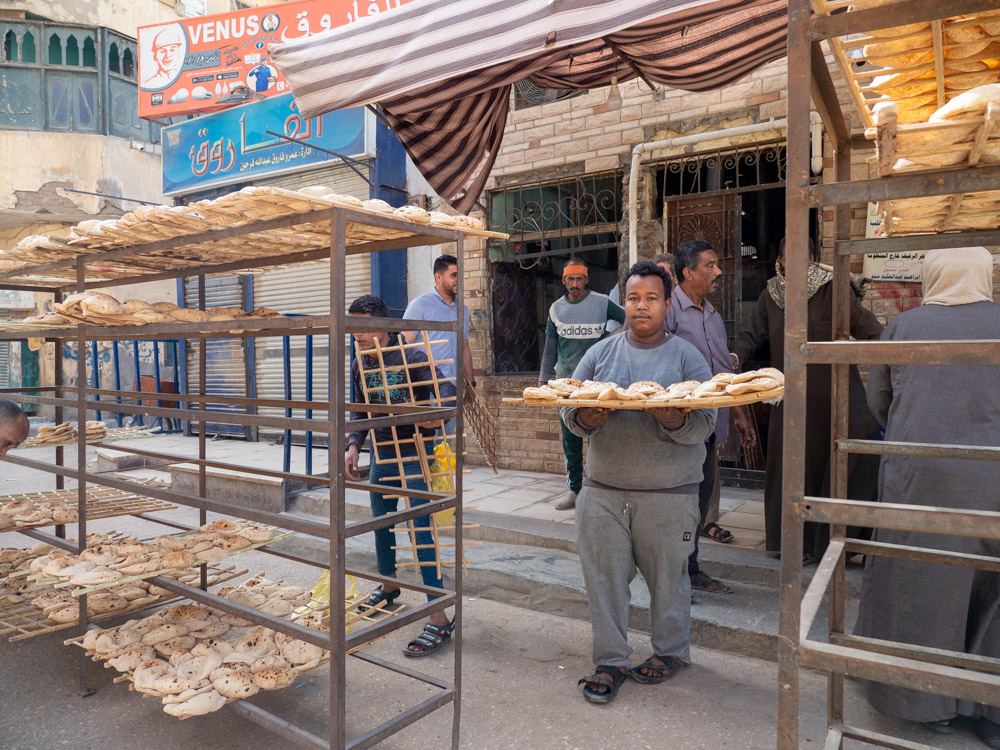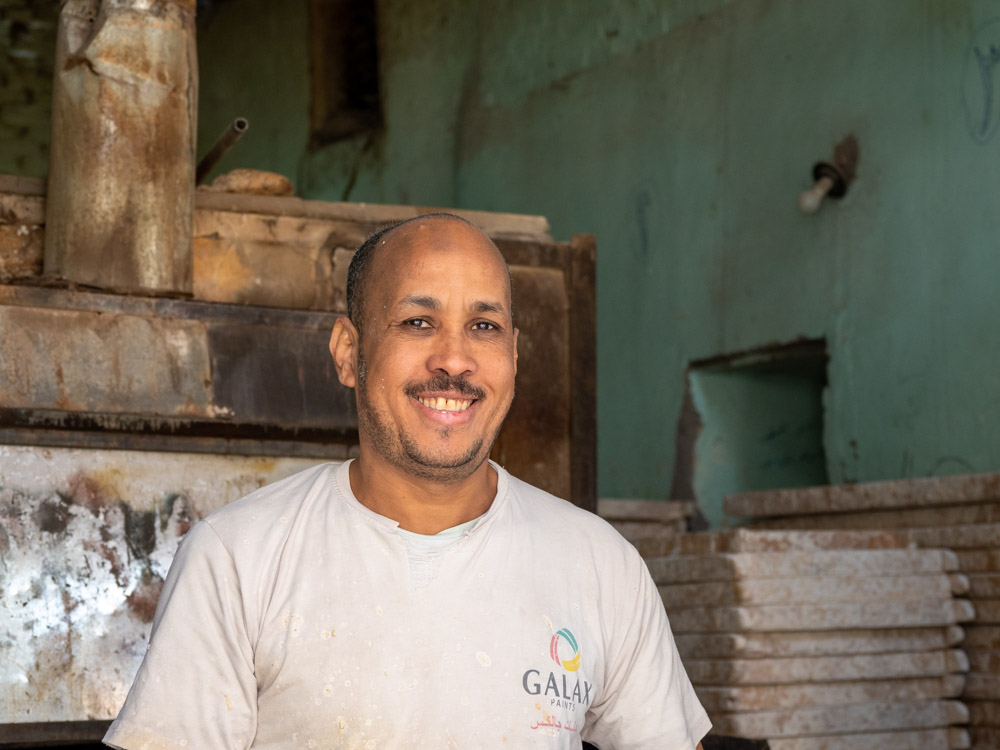 This young boy was delivering the pallet of bread but offered to pose for a few photos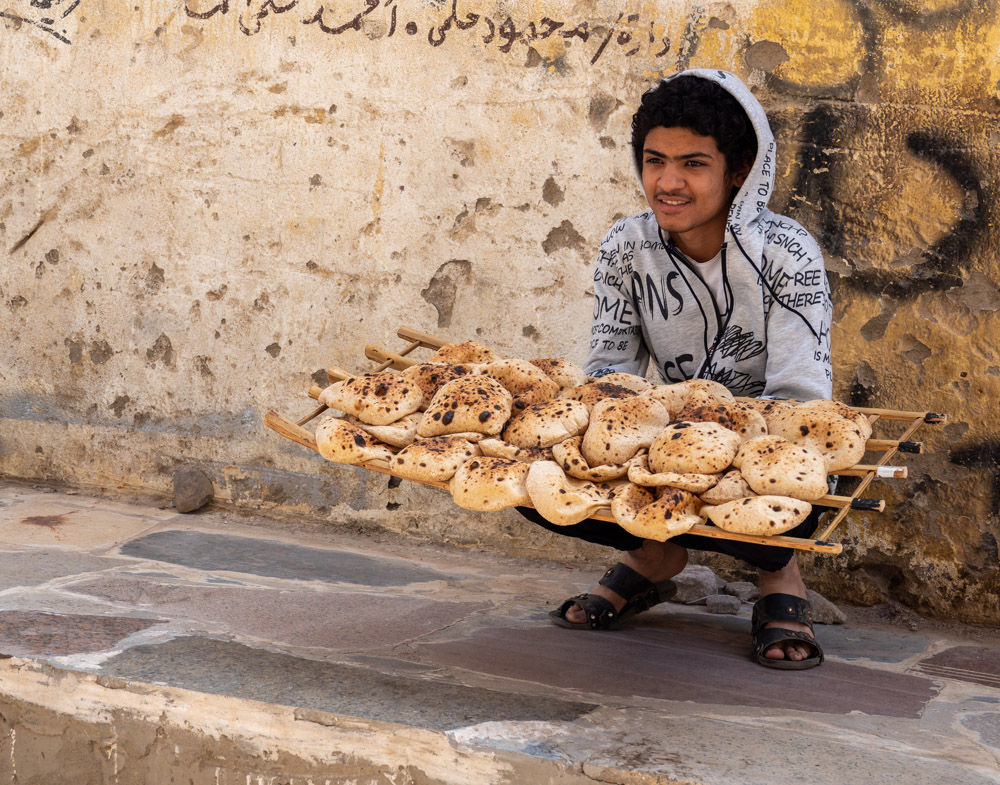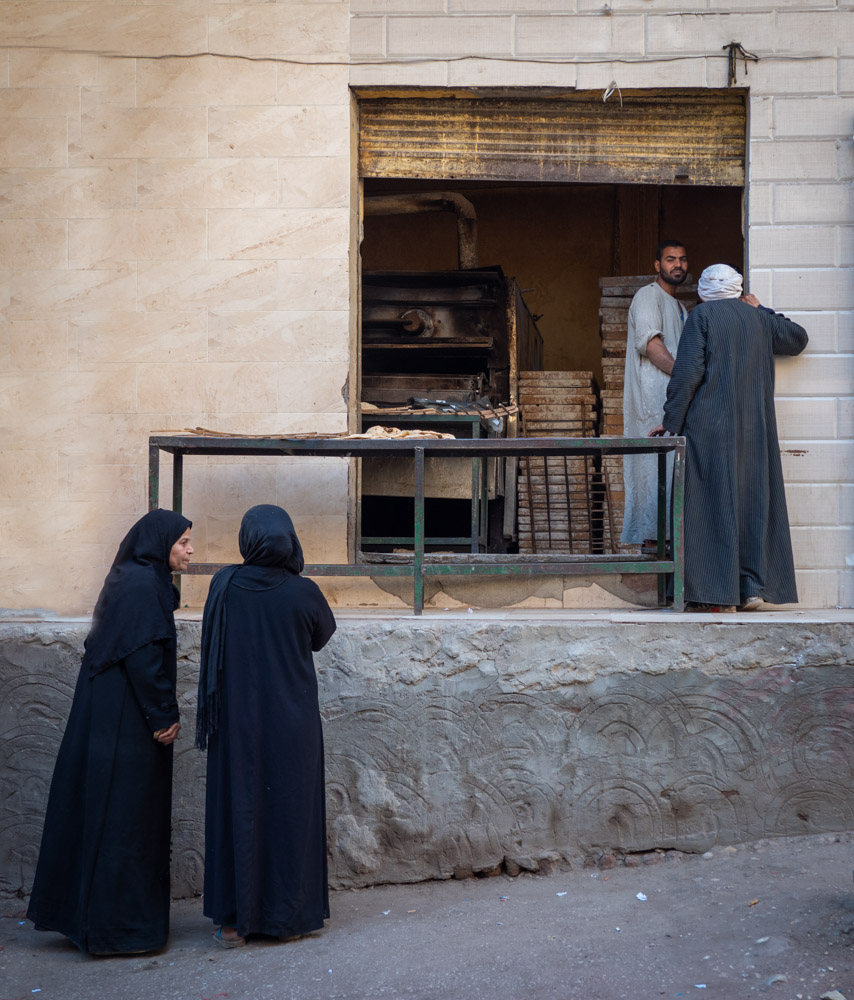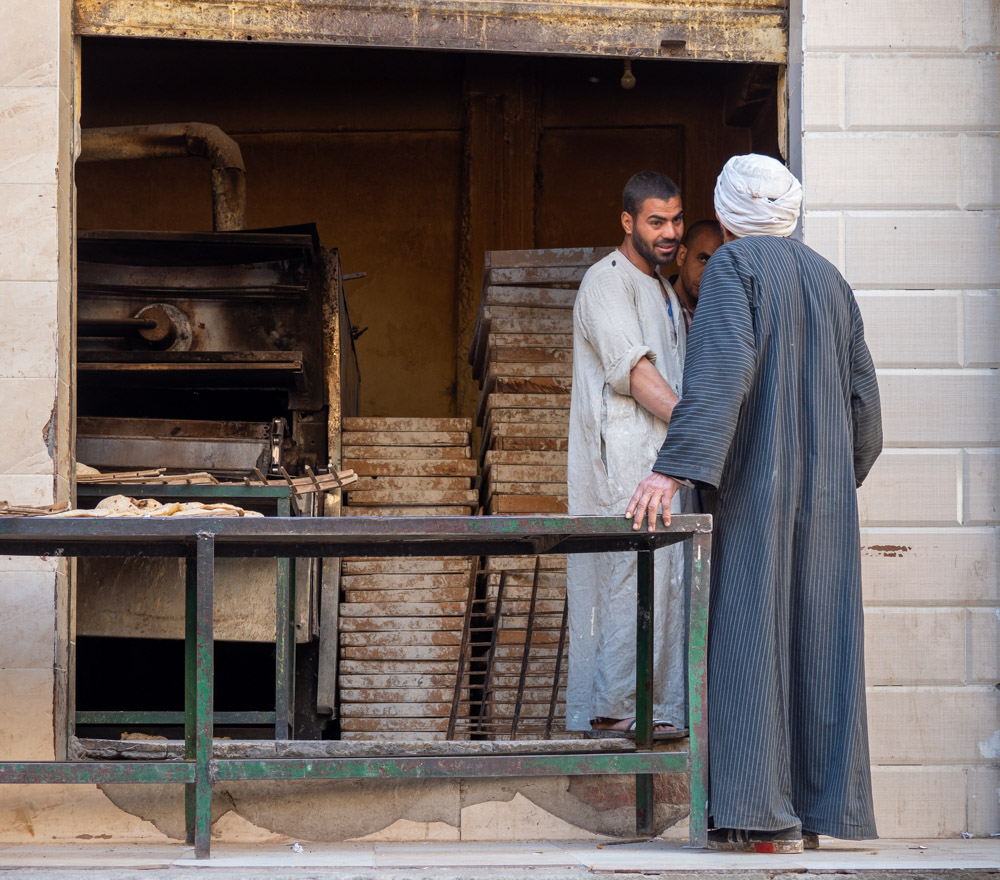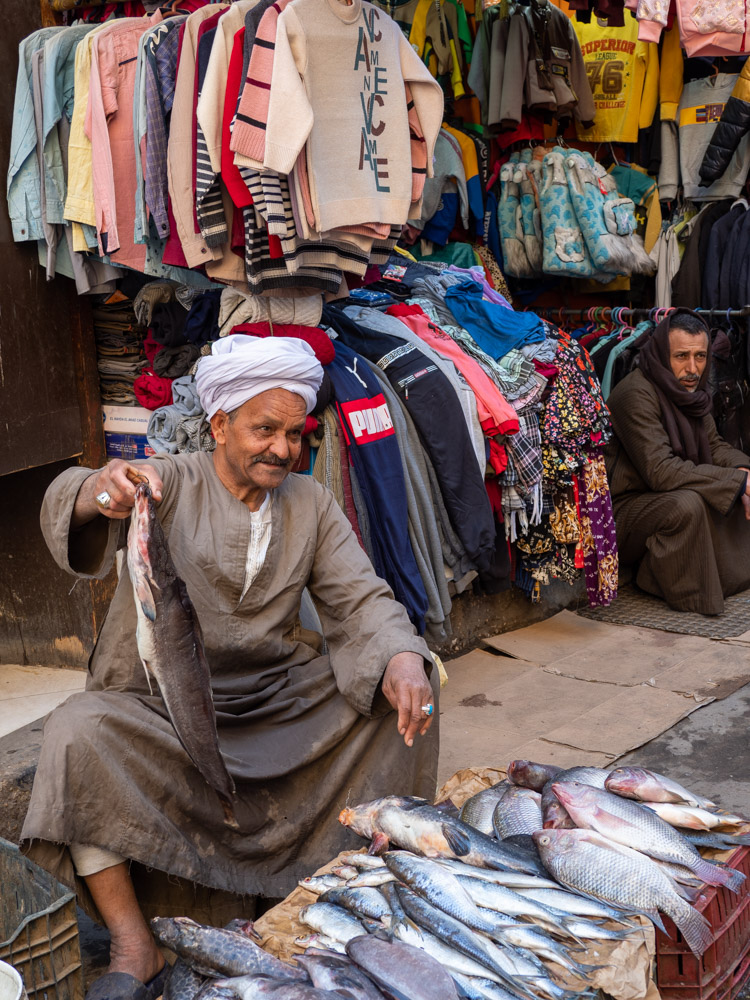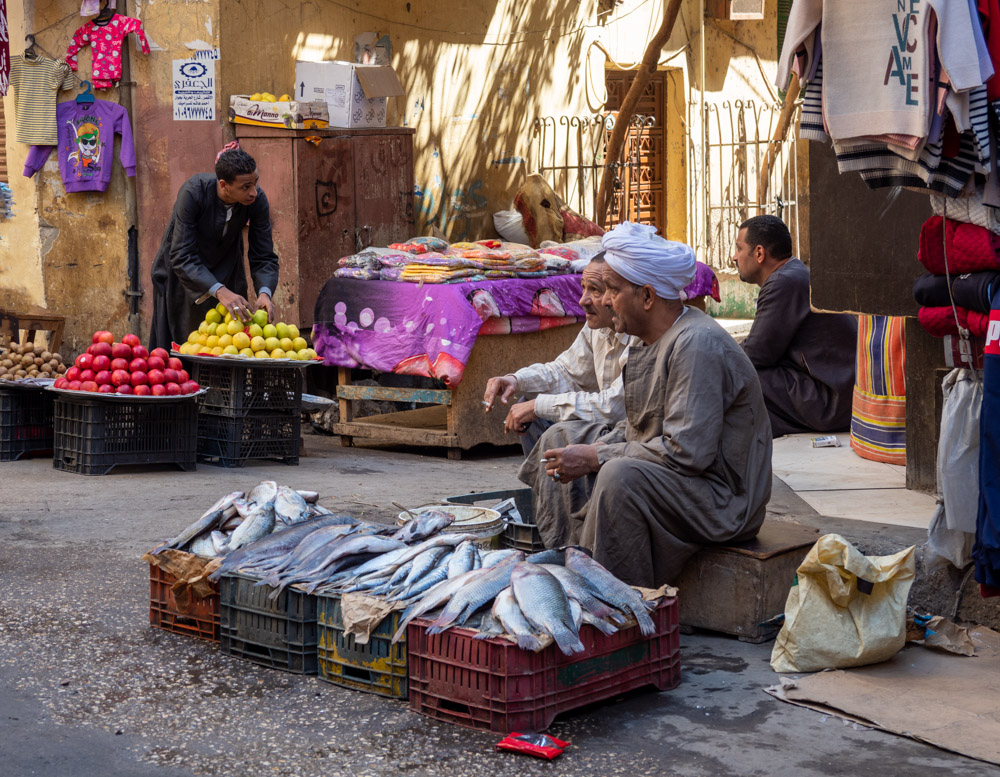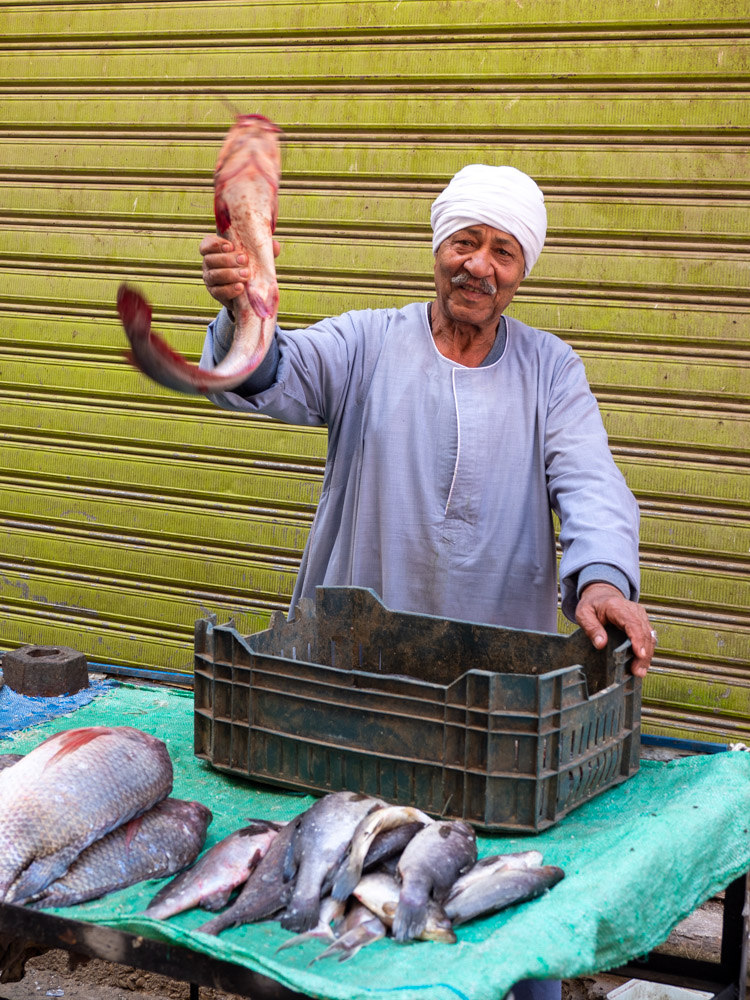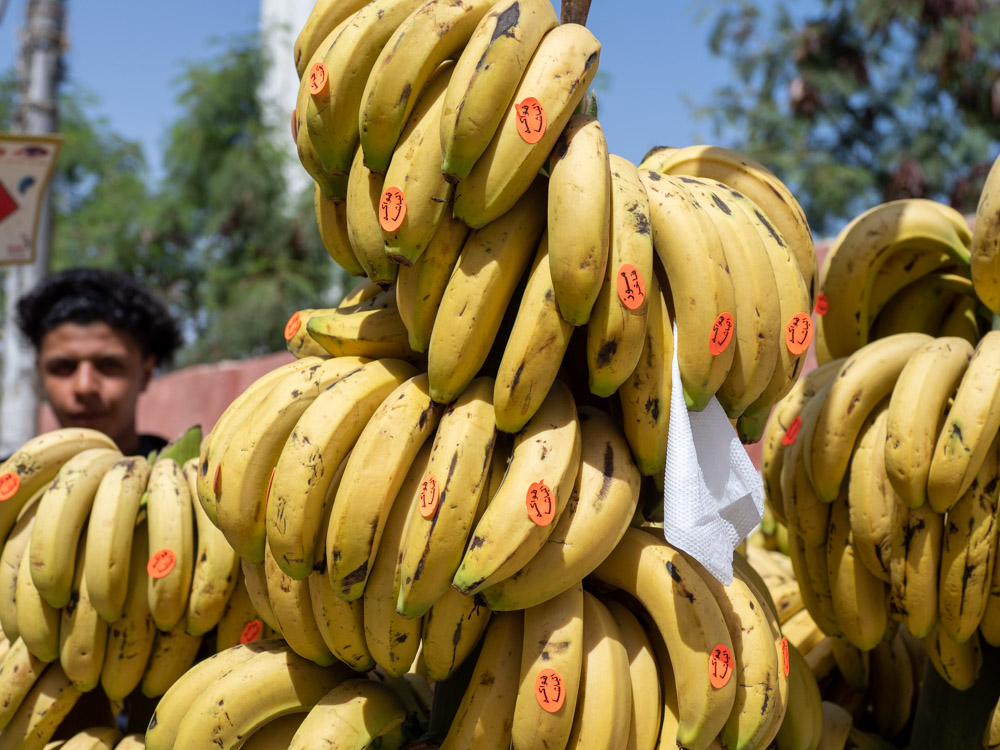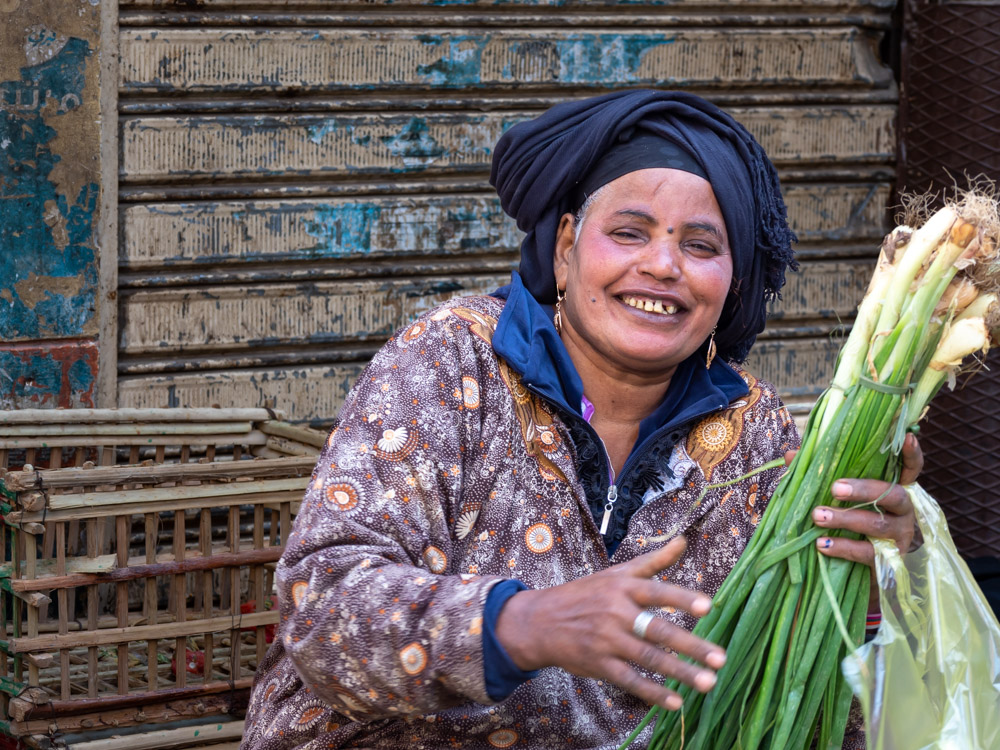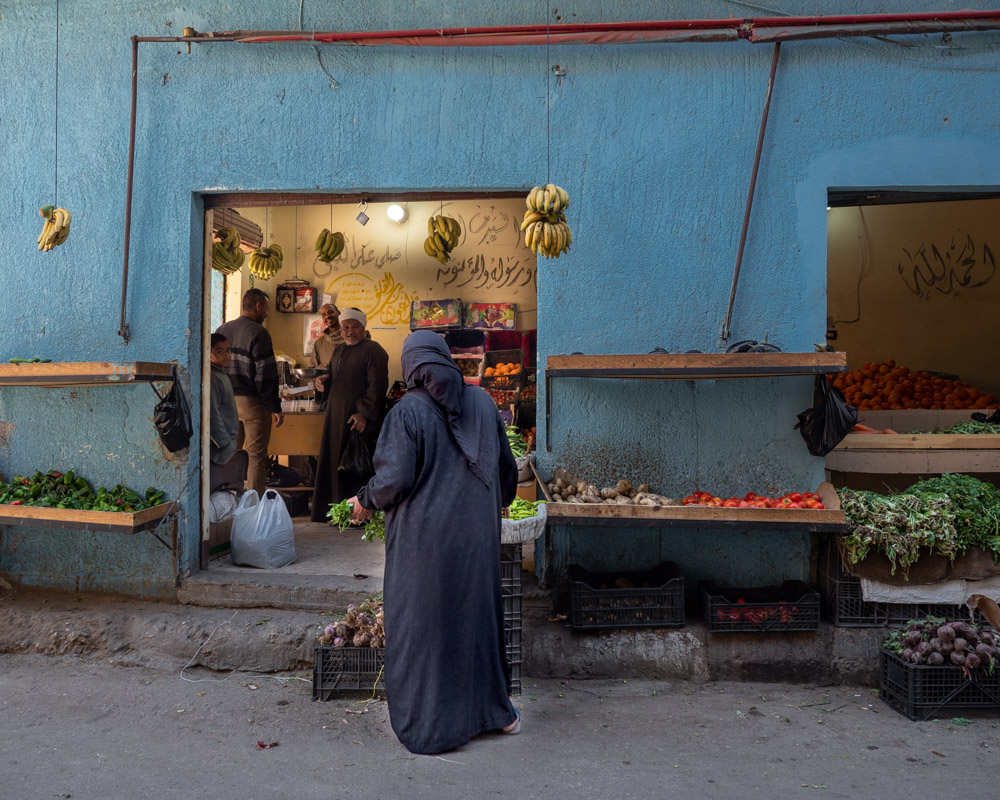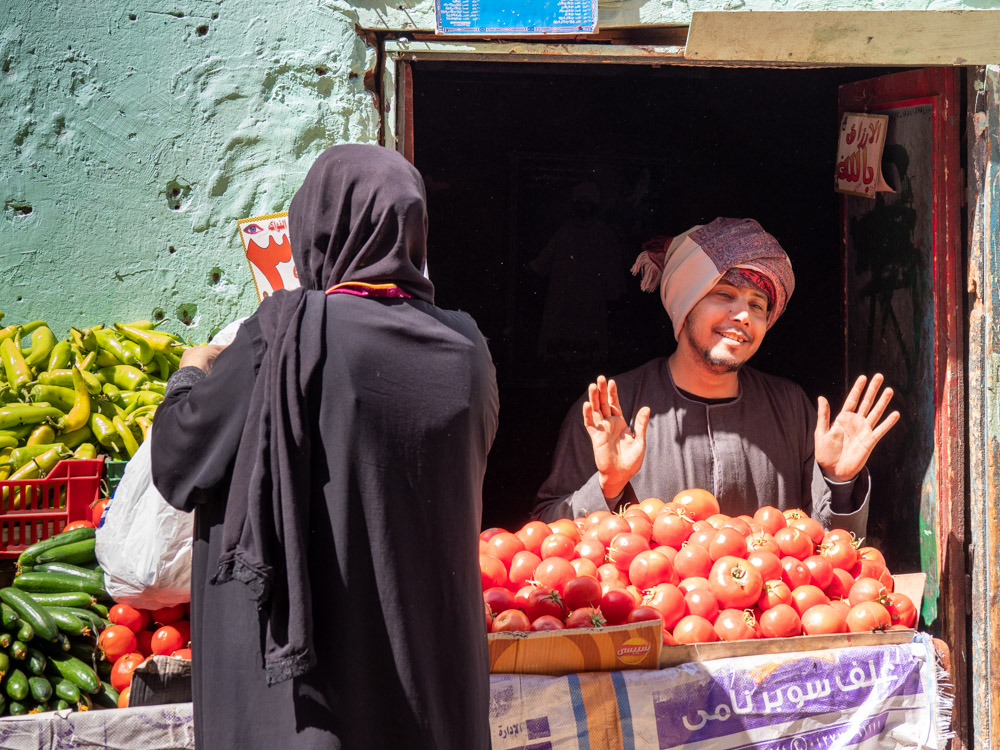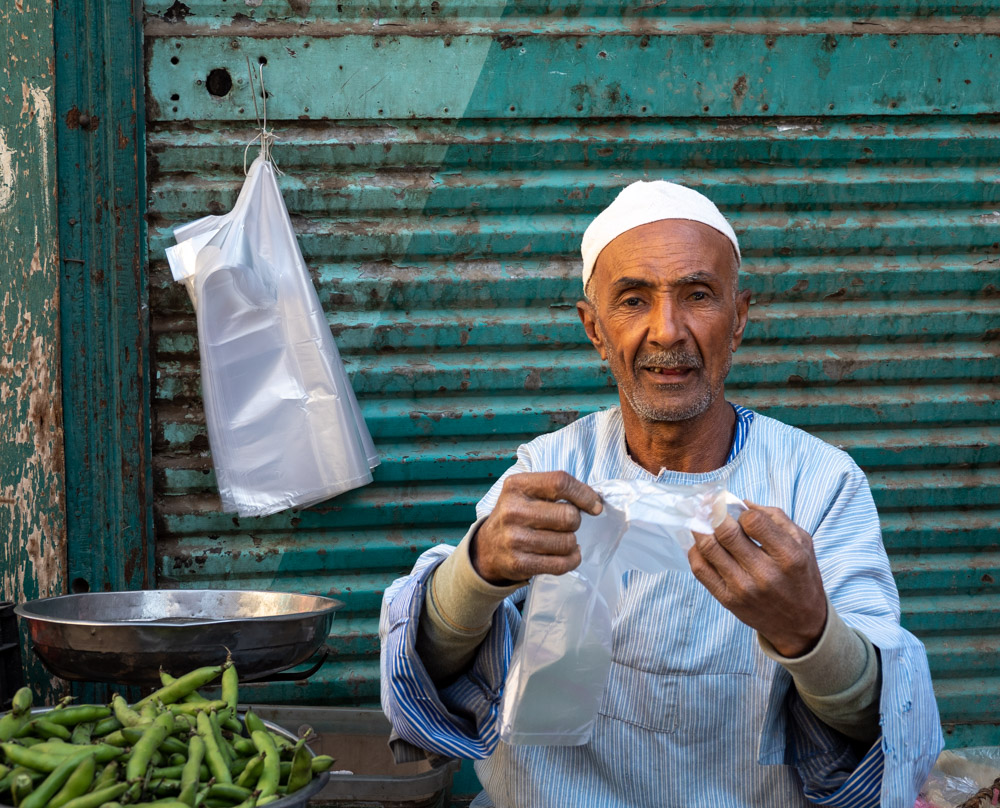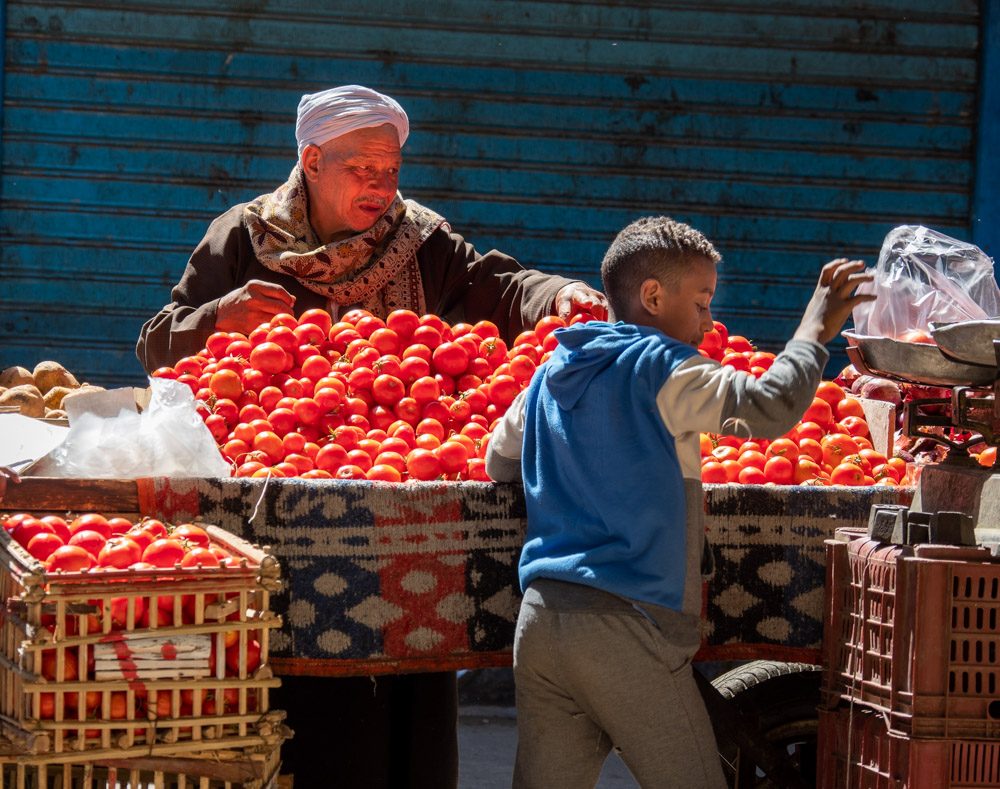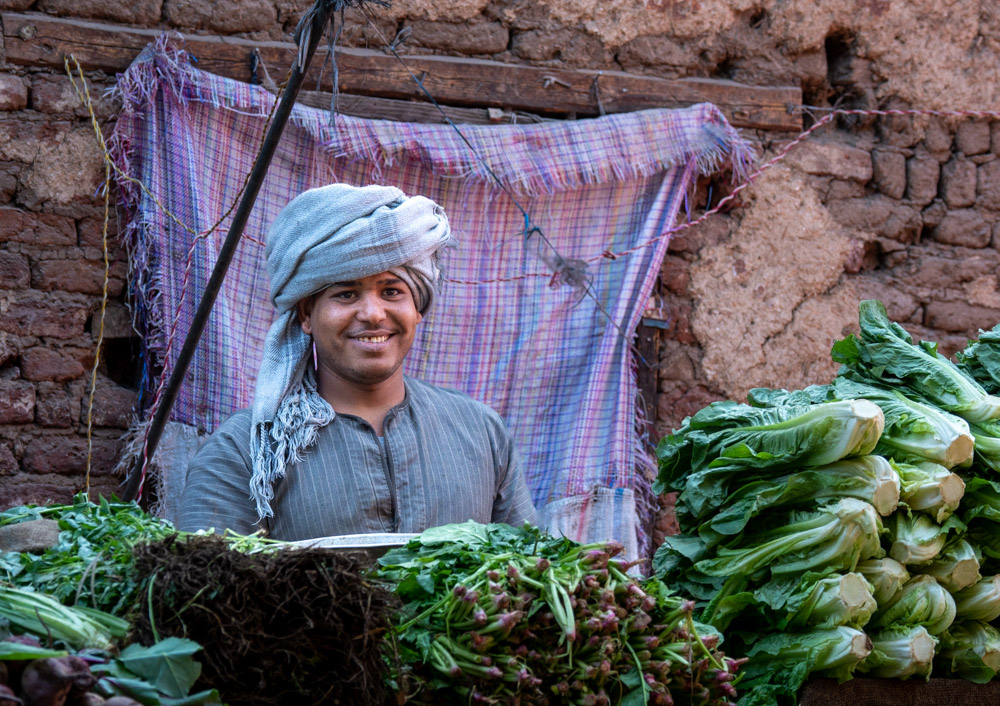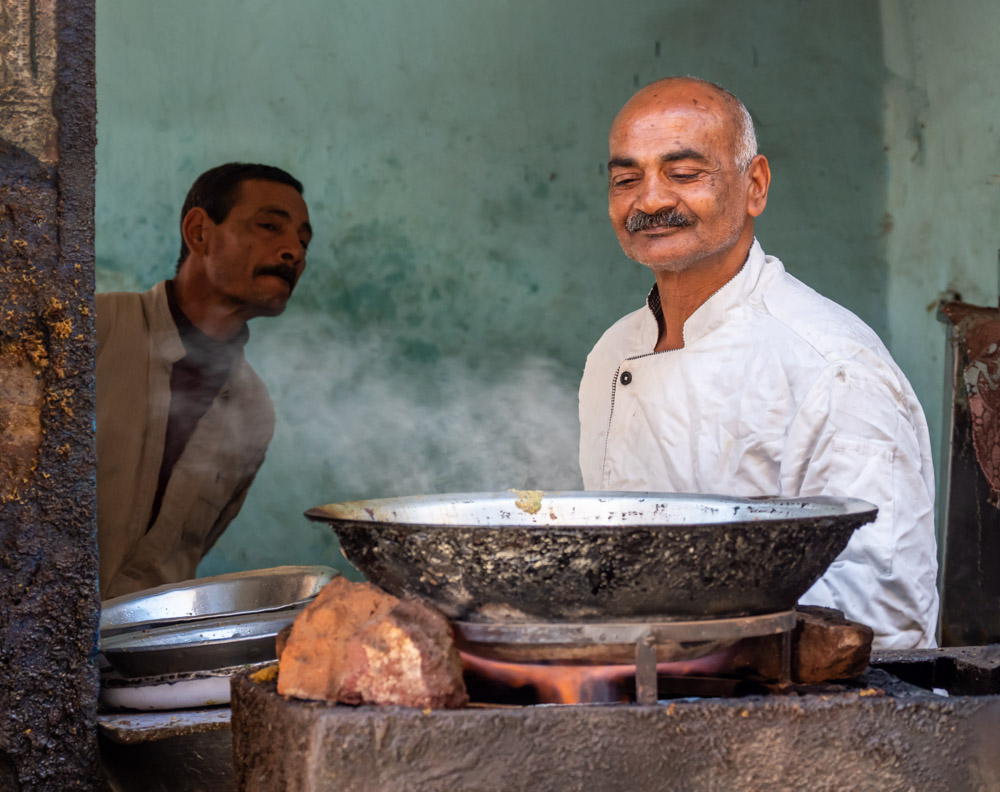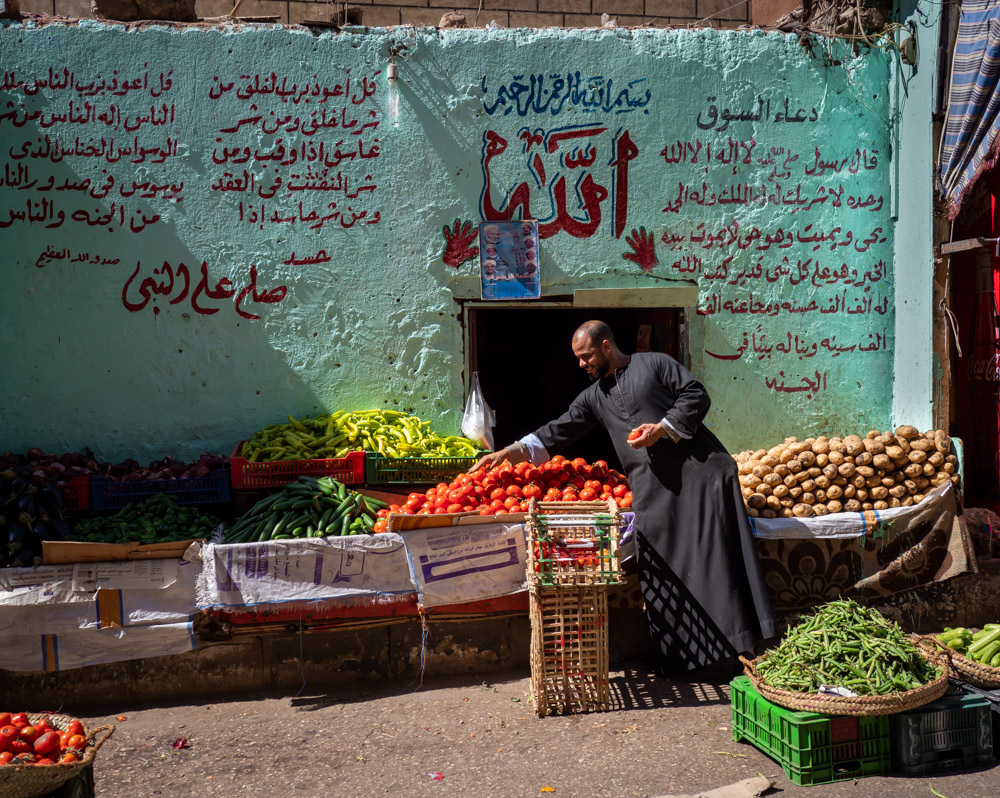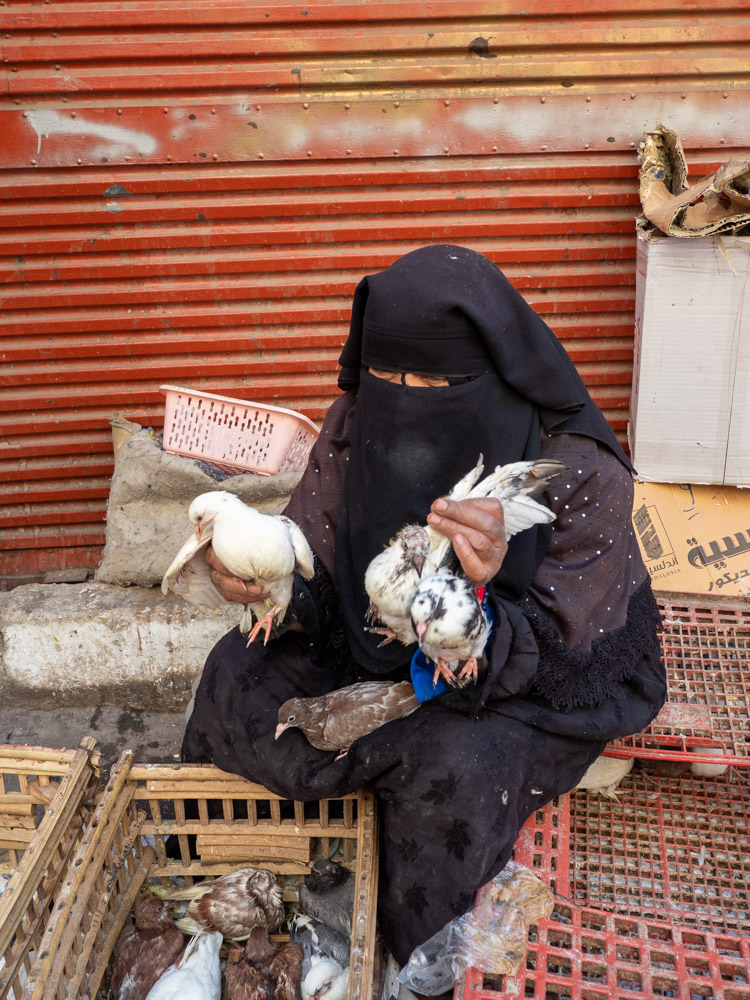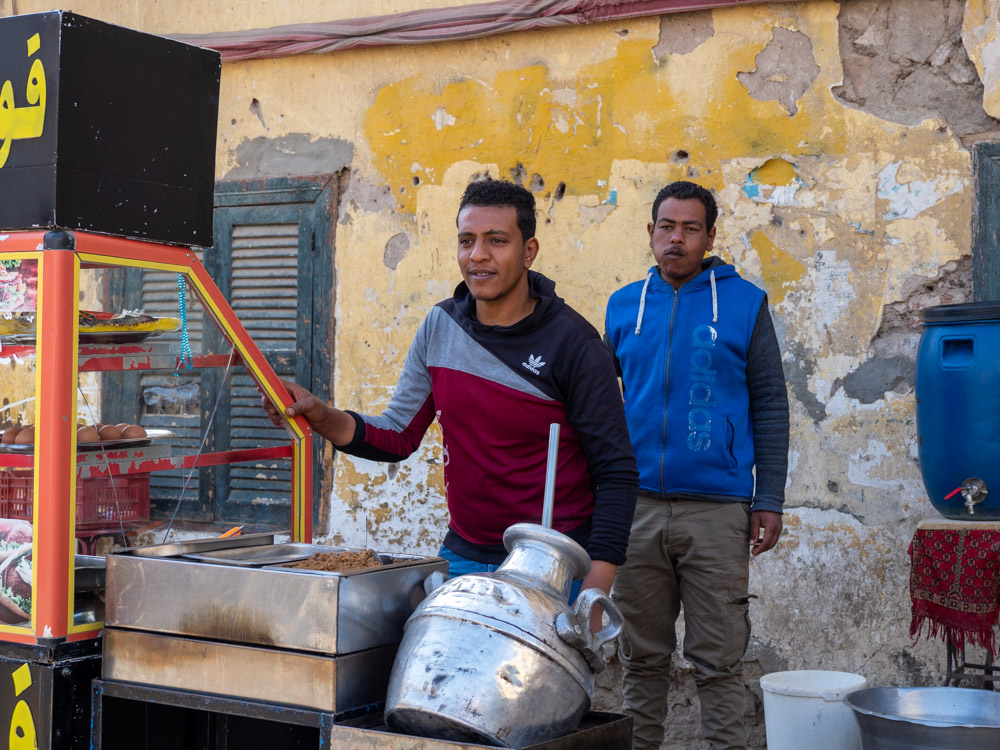 Egyptian spice shops are plentiful and popular.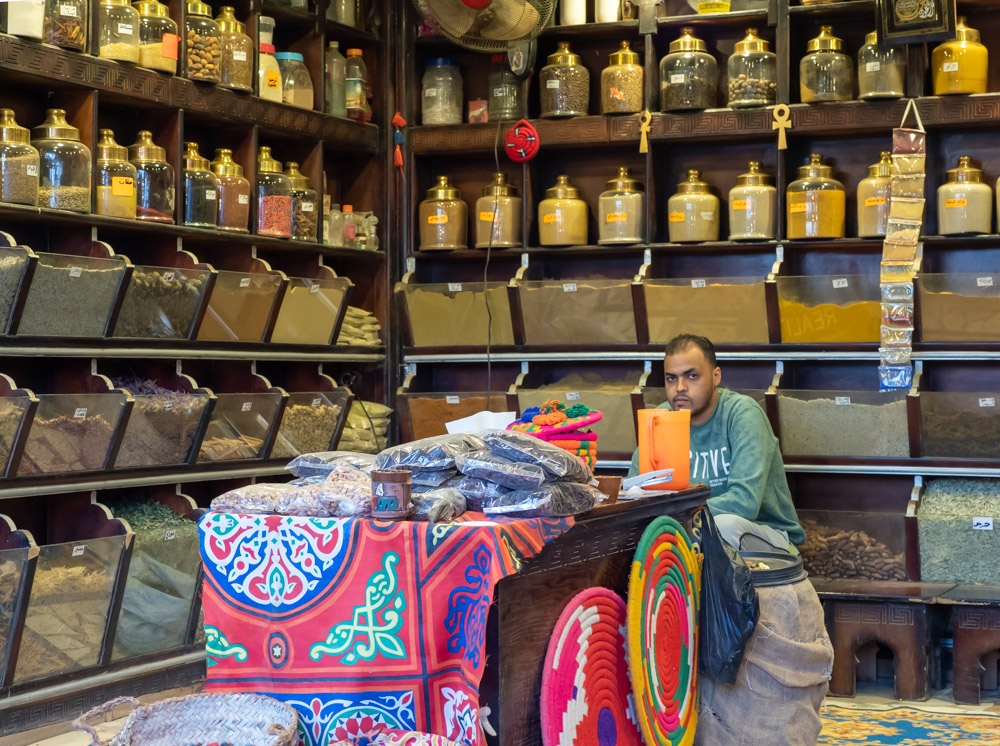 Clothing shops often have more outdoor space for wares than inside.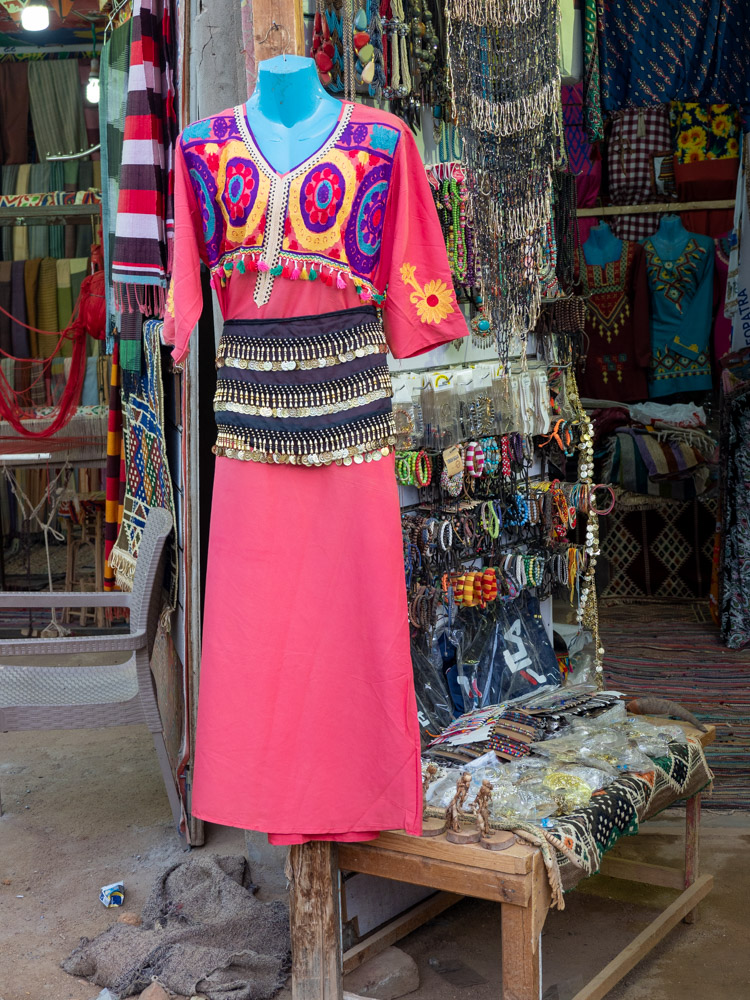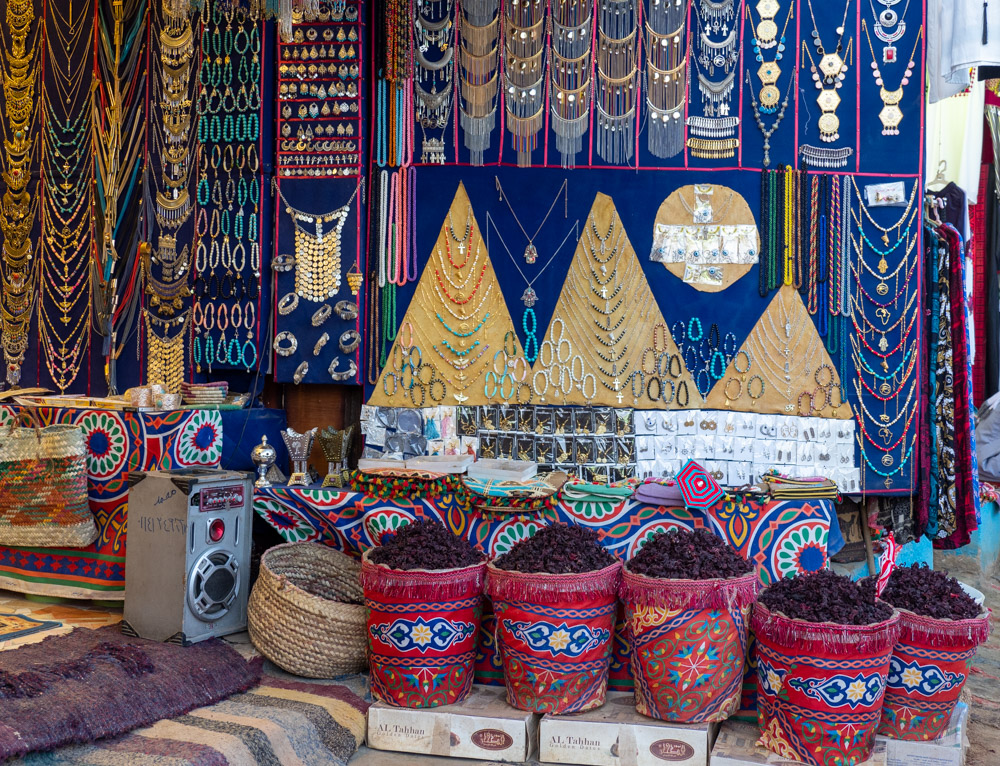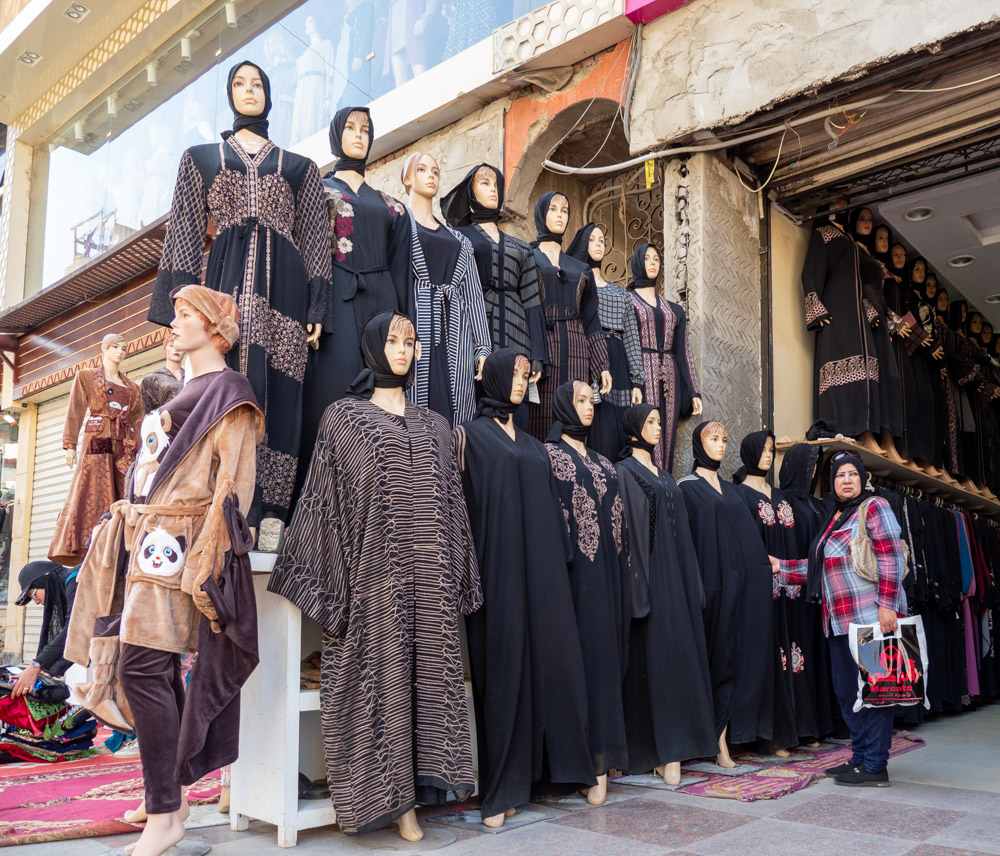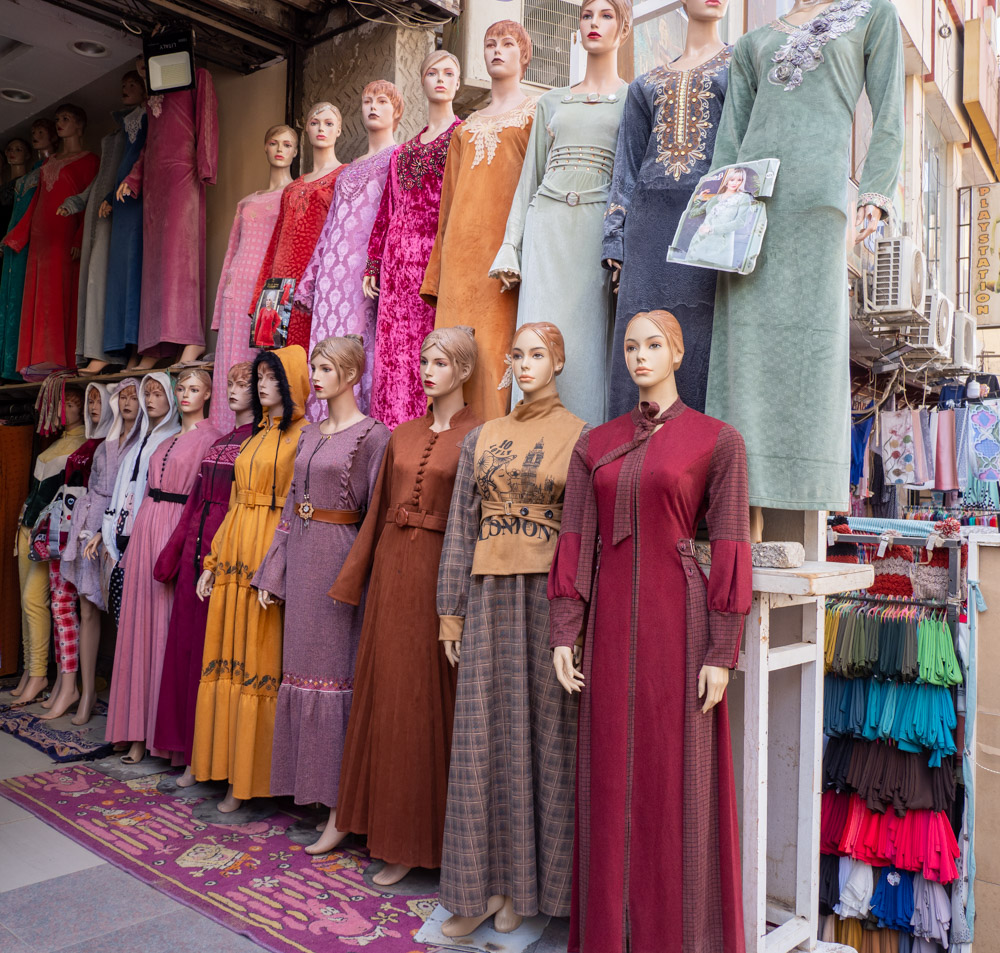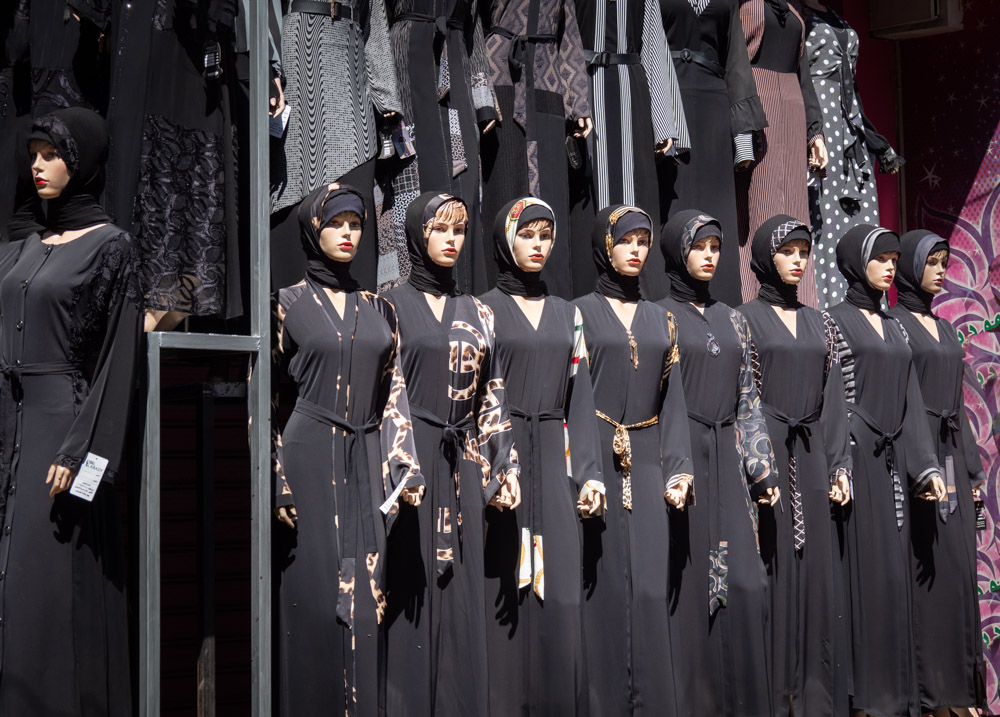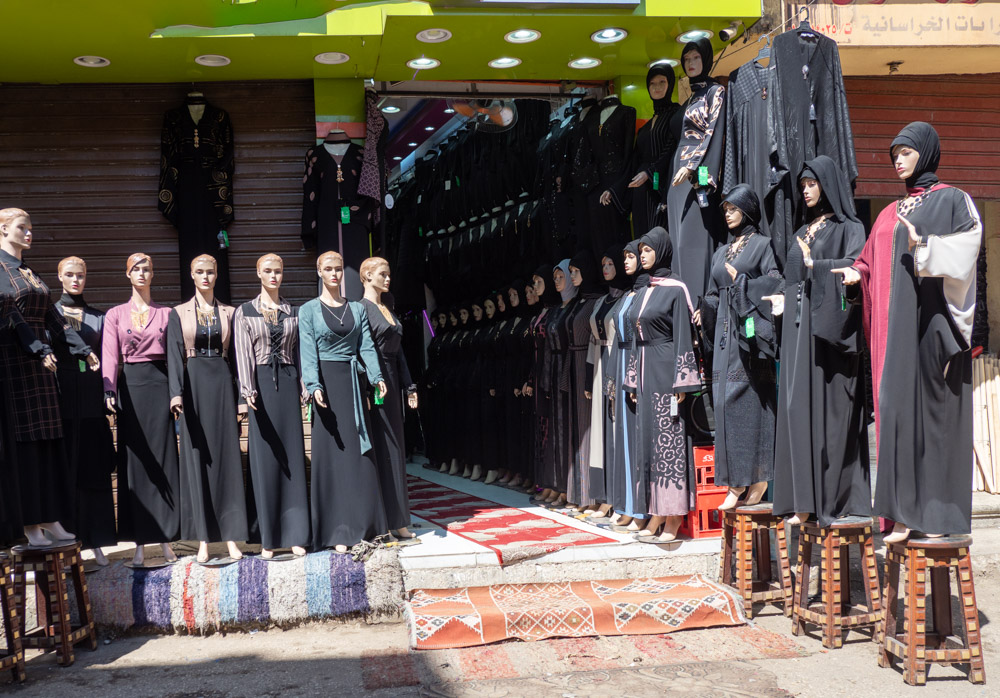 Note that all these shoes are shrink wrapped to keep out the ever present dust and desert sand.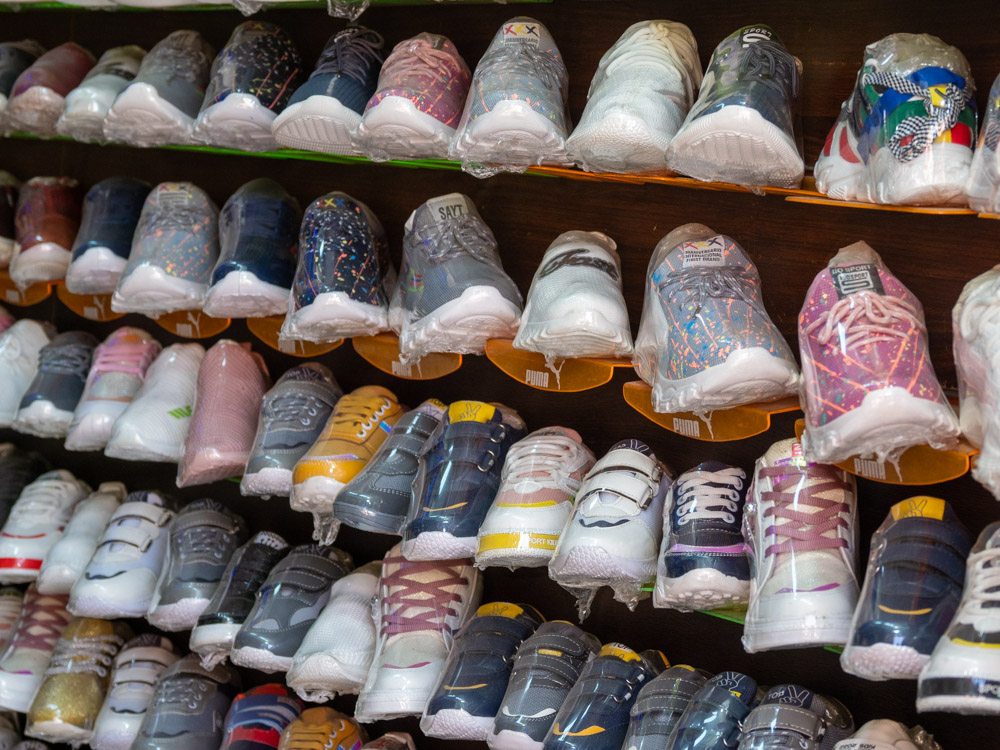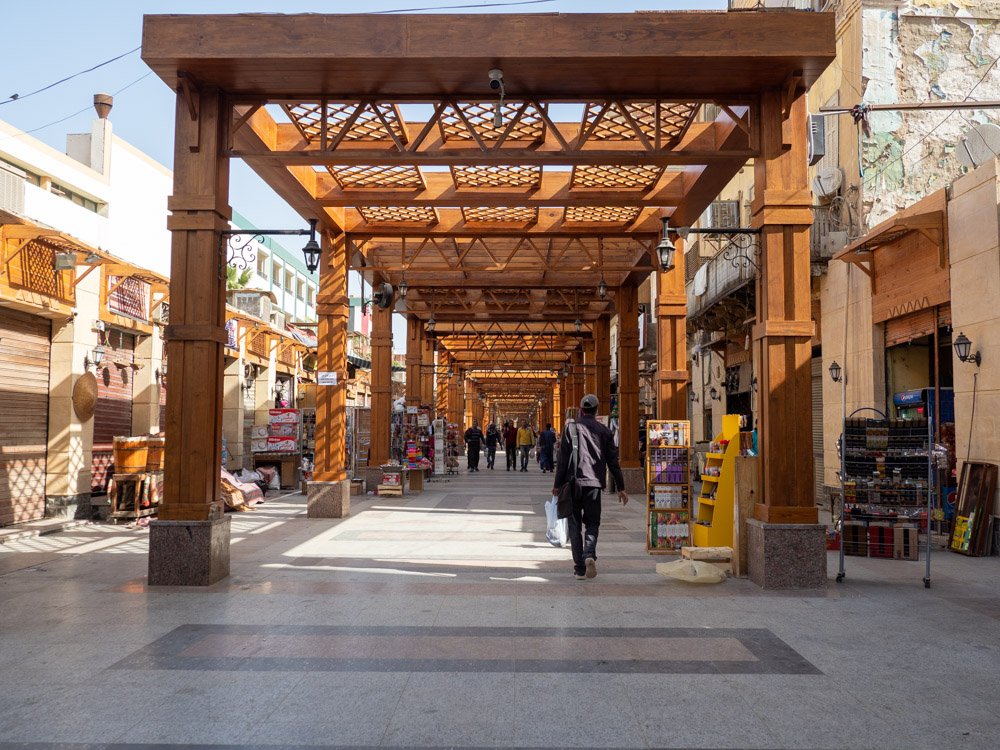 This is the one very touristy area we visited with a great deal of shops selling many things.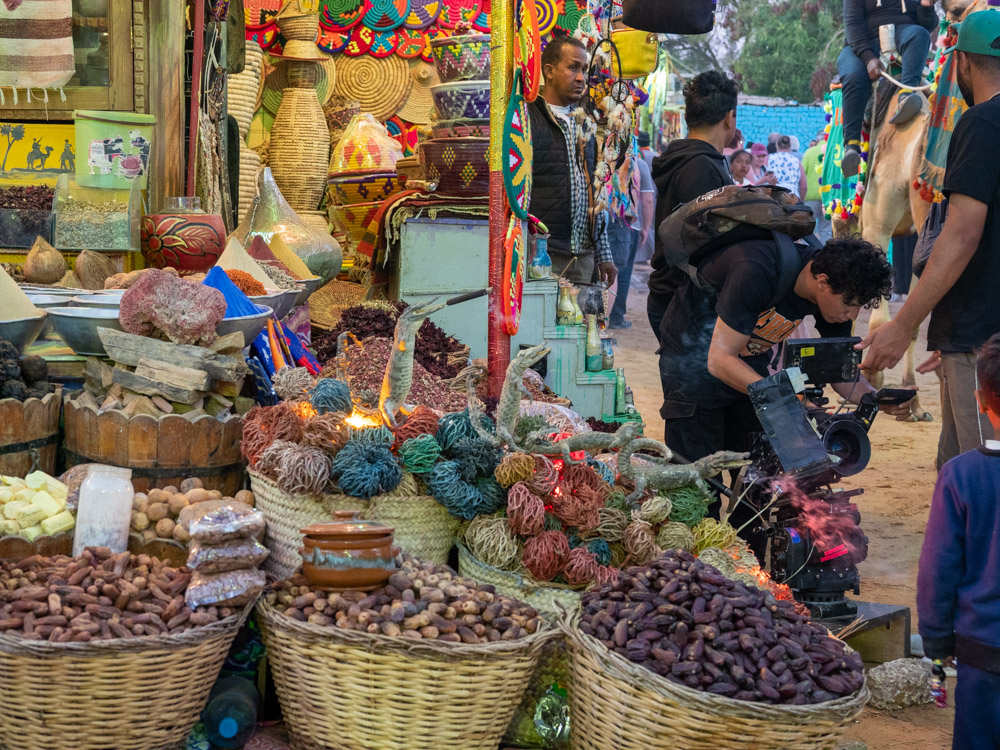 As we were transported by boat in Aswan we were offered jewelry to buy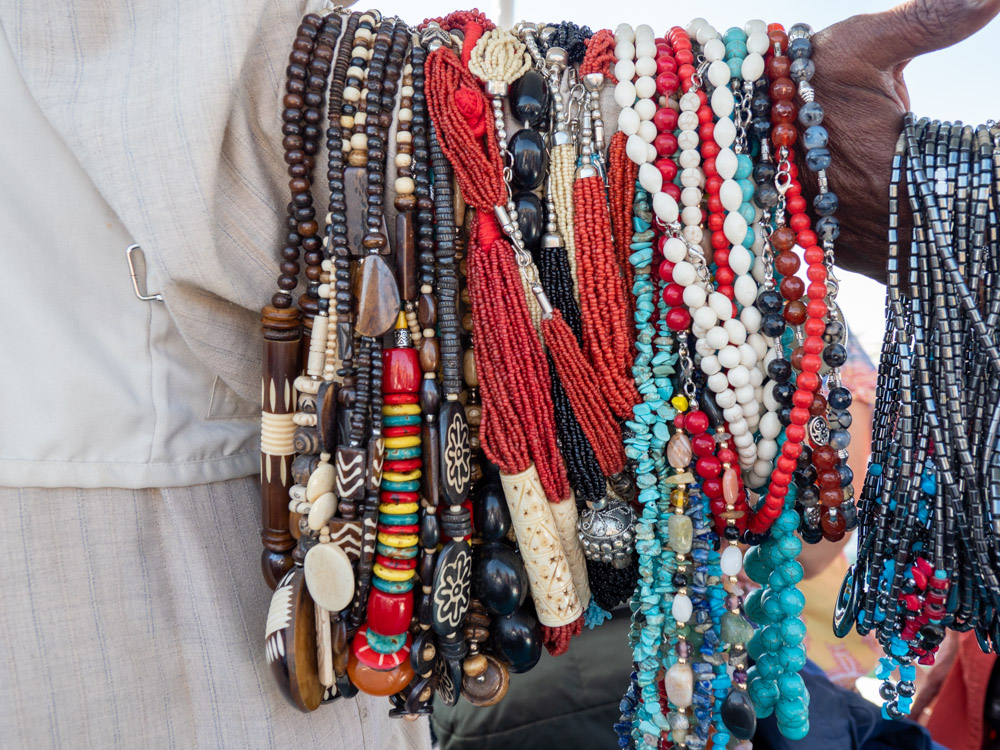 I had to photograph this child's outfit. I wonder if anyone buys this.