Deadvlei is magical. There are numerous dark, dead camel thorn trees in the white pan area, with dunes in the background. Why wake up before sunrise and trek miles over sand to get to Deadvlei and then trek back over dry sliding sand? This is why.
I know there are many images but it is hard to choose when they are all so beautiful.
Scroll to the end of this post to see the trek in and the trek out of this iconic area.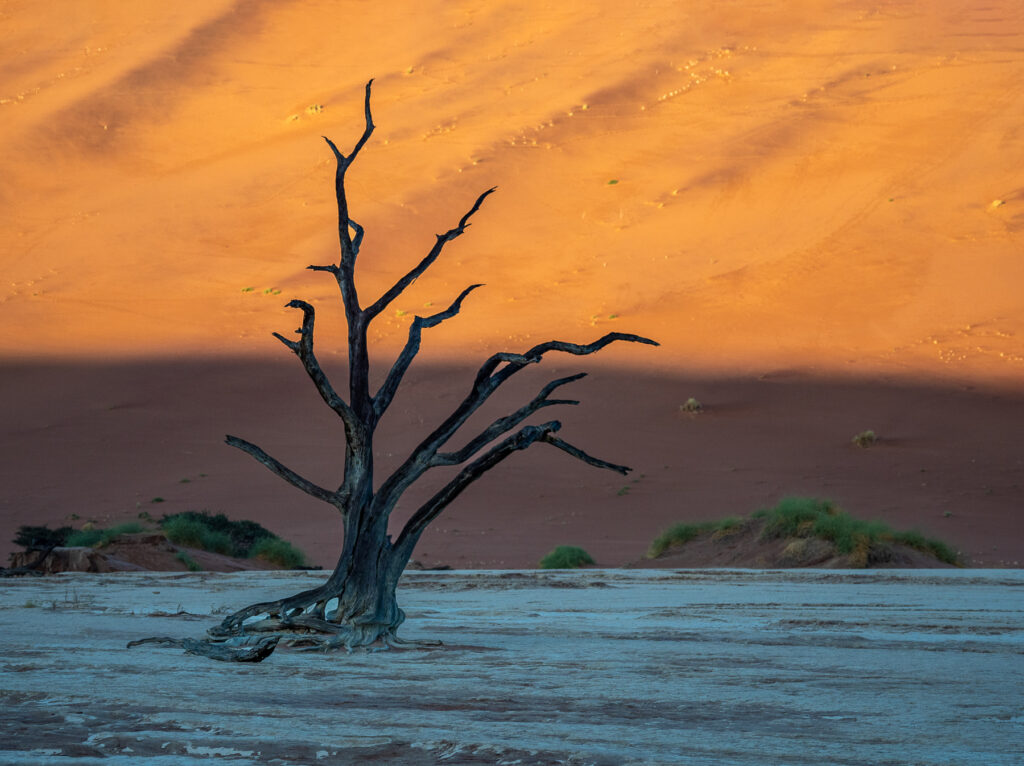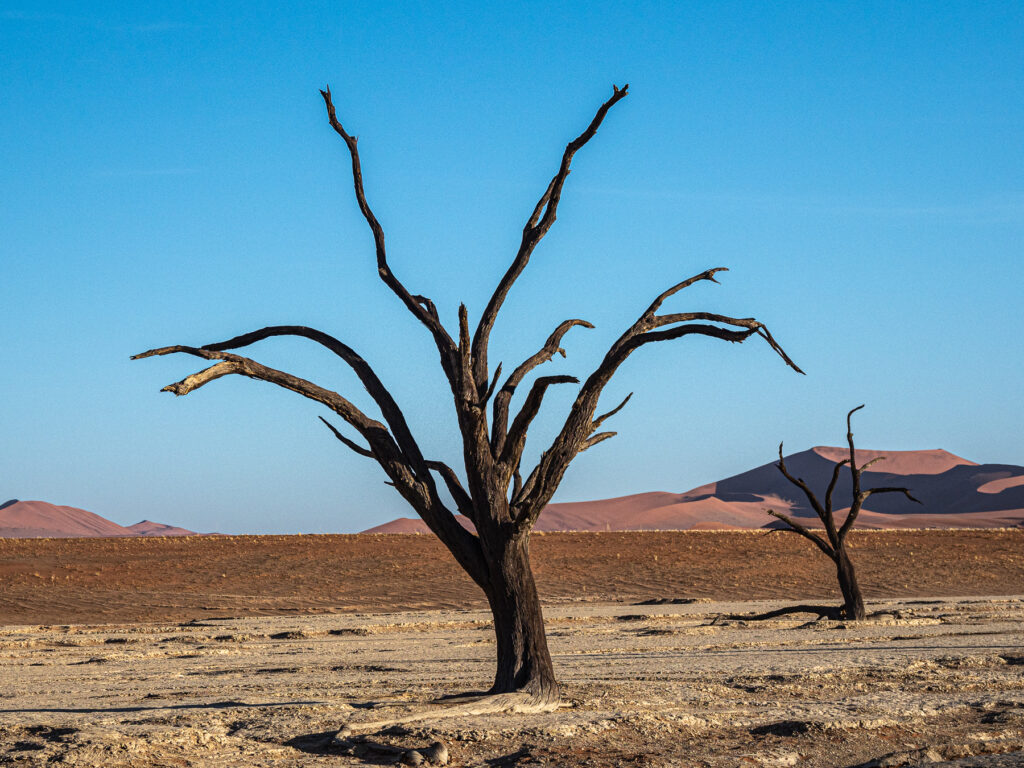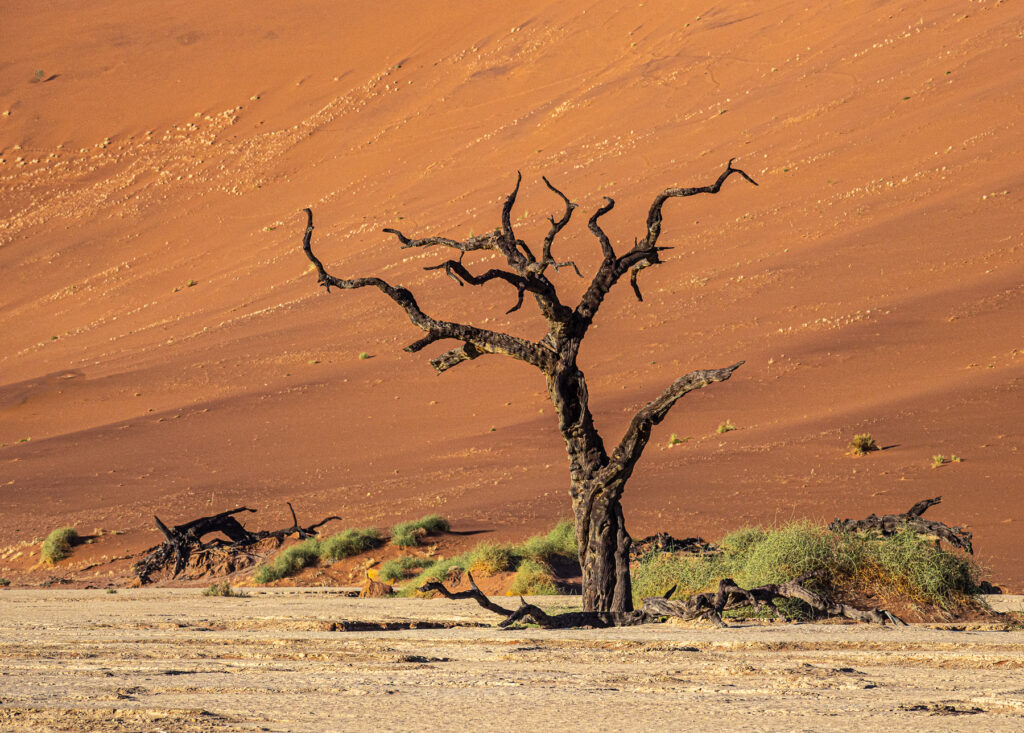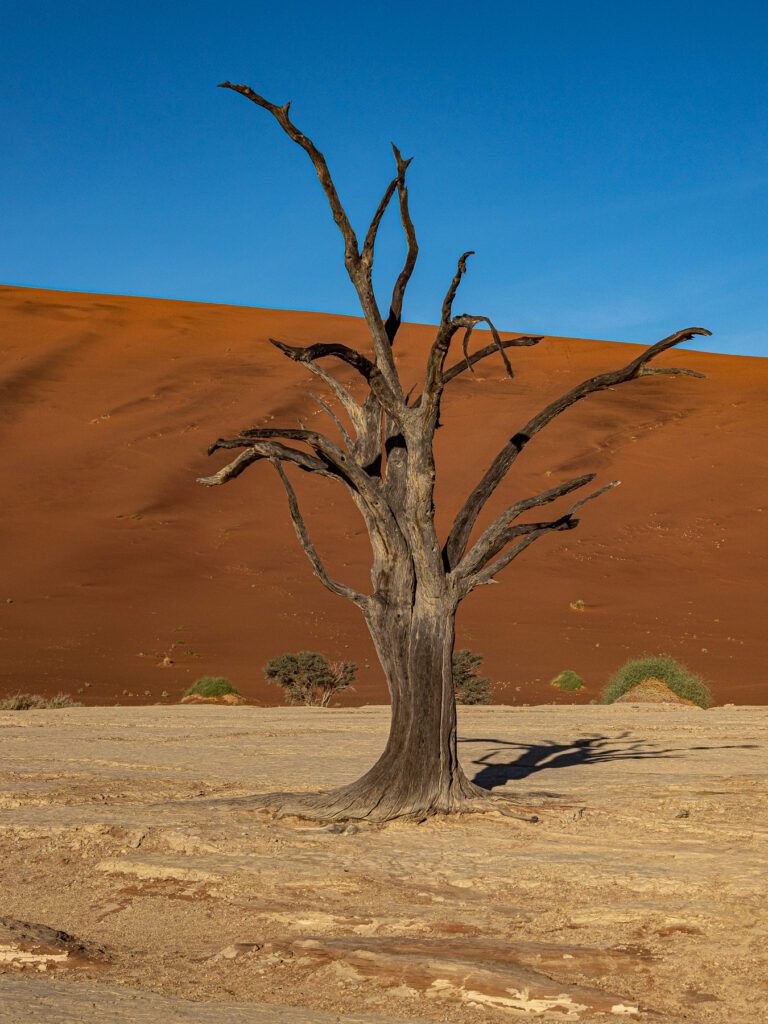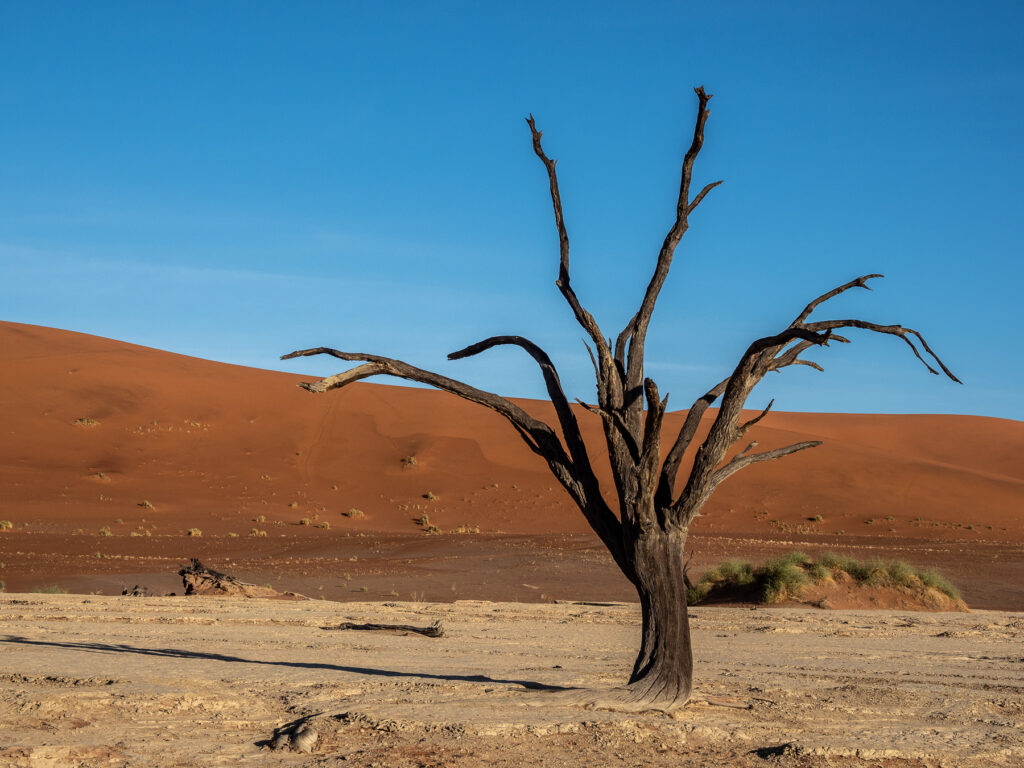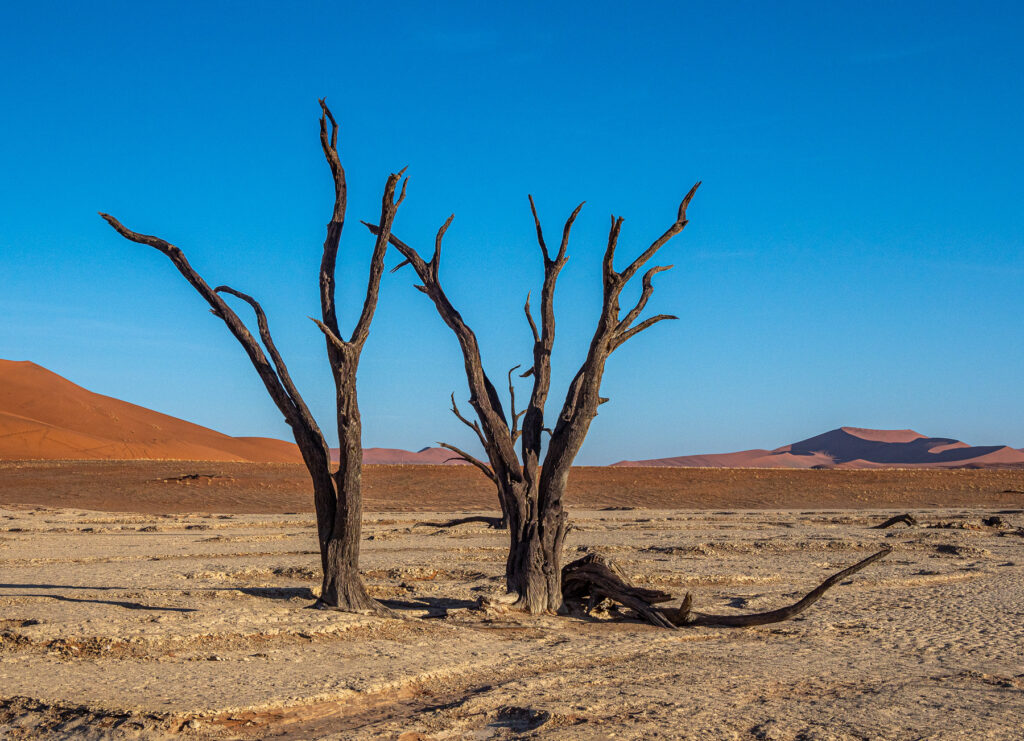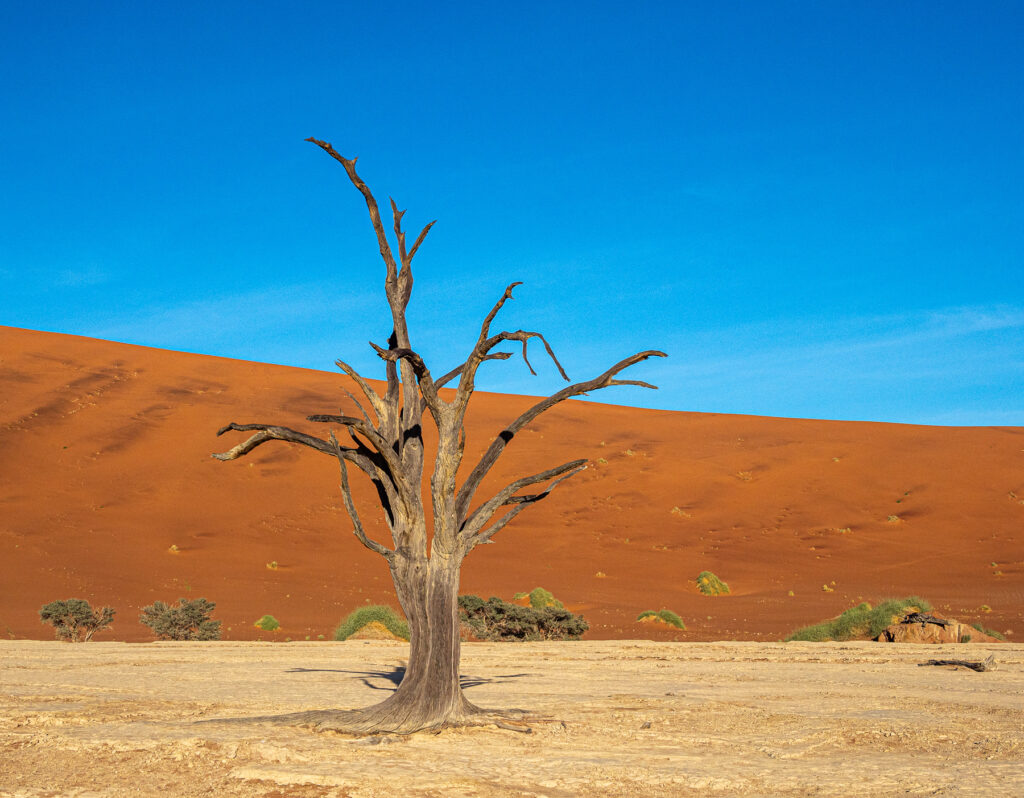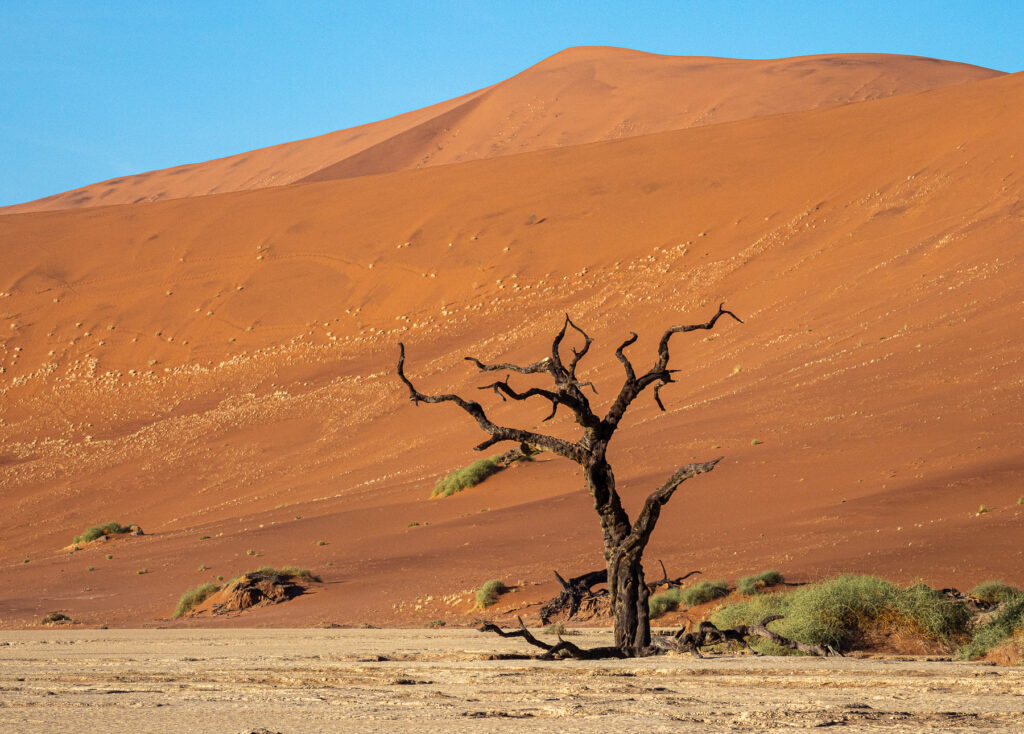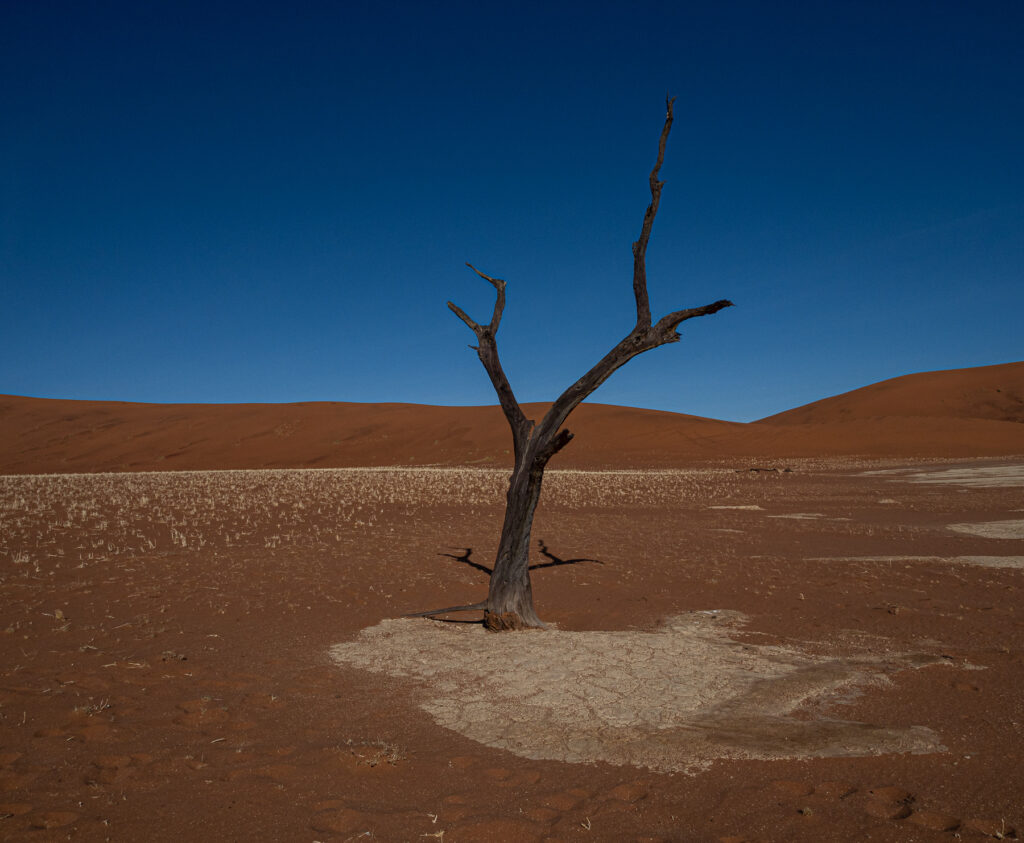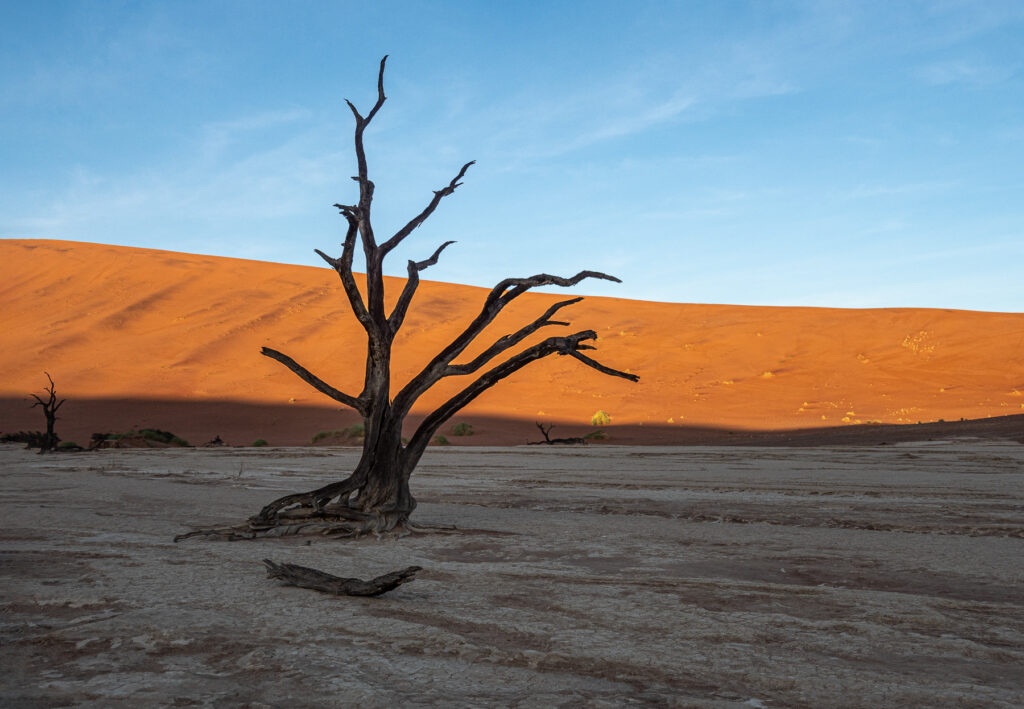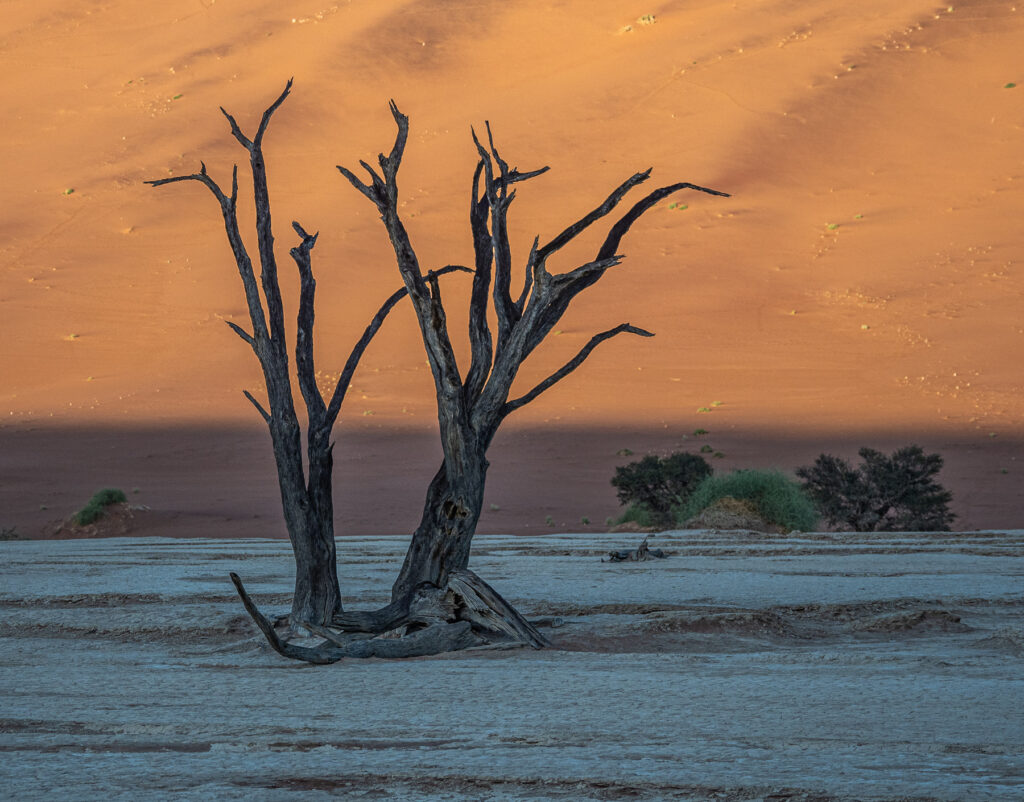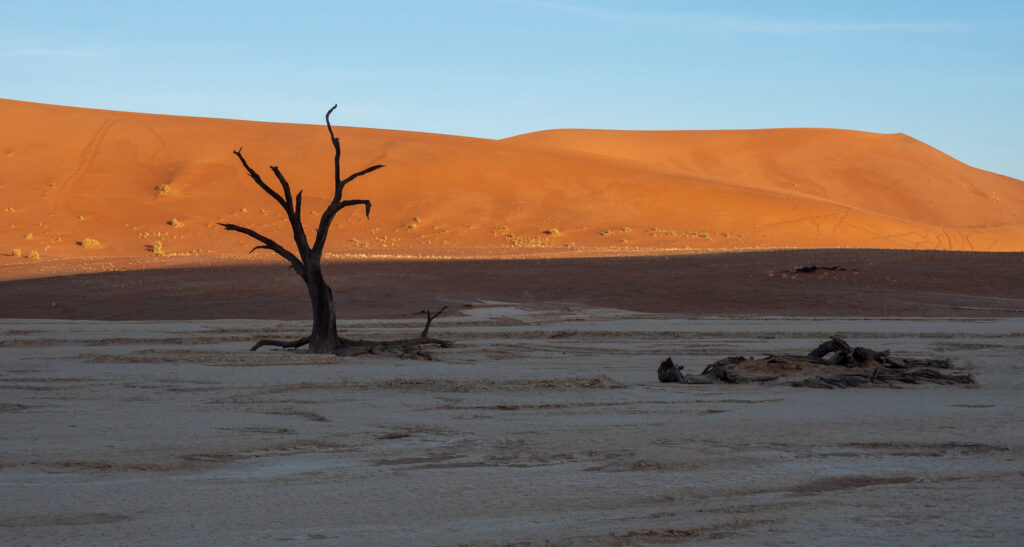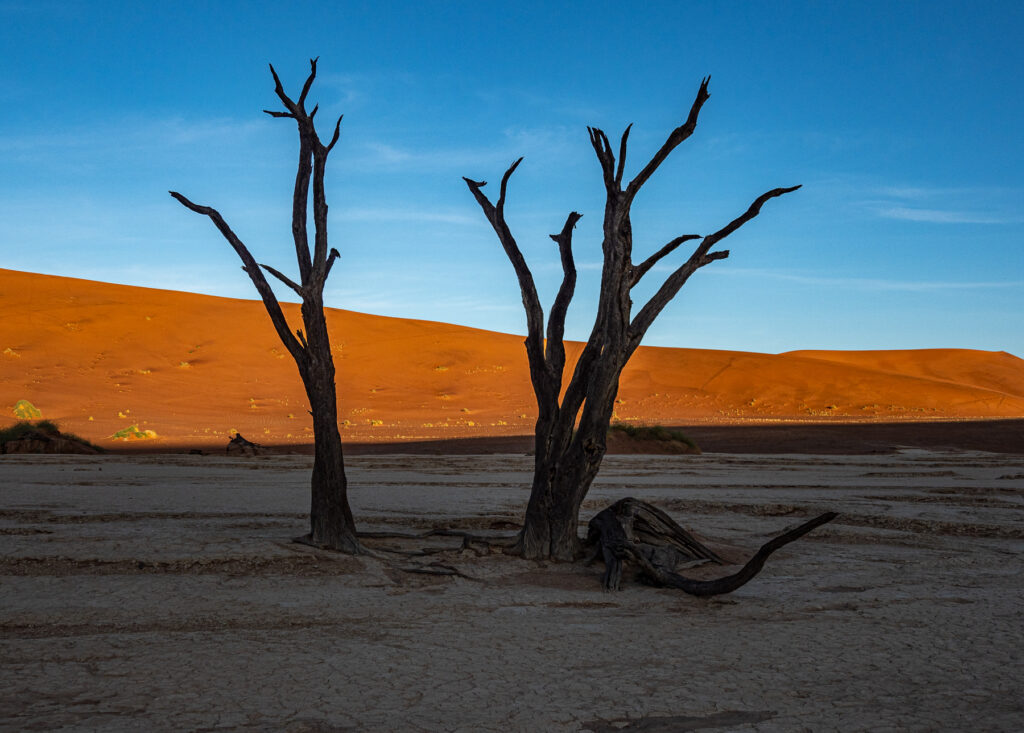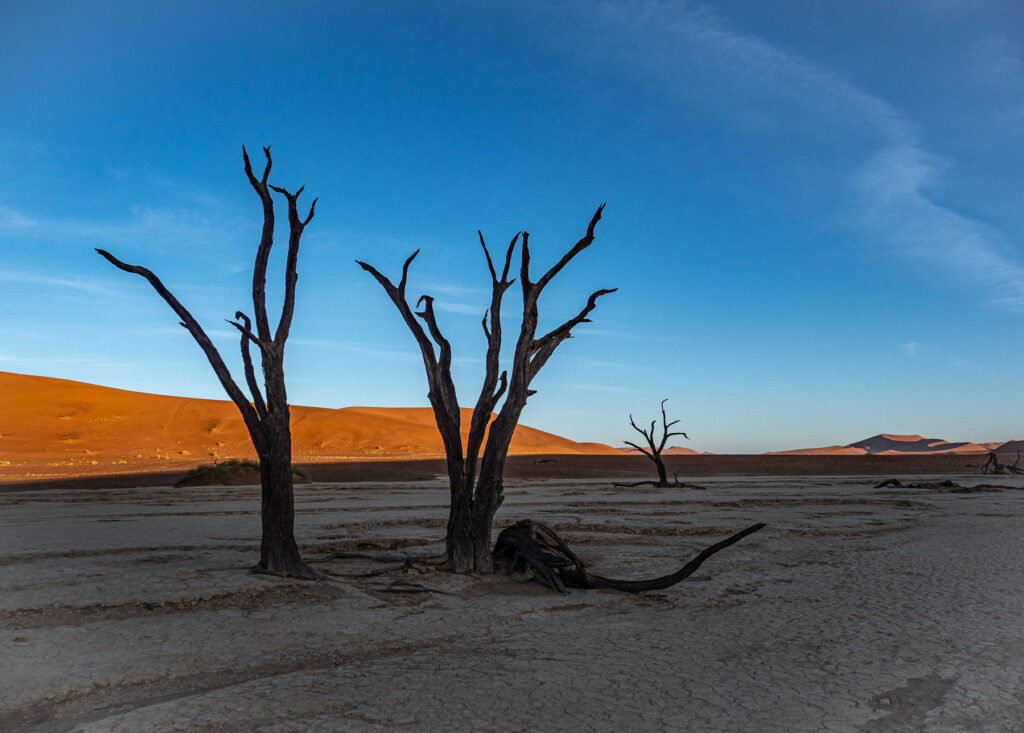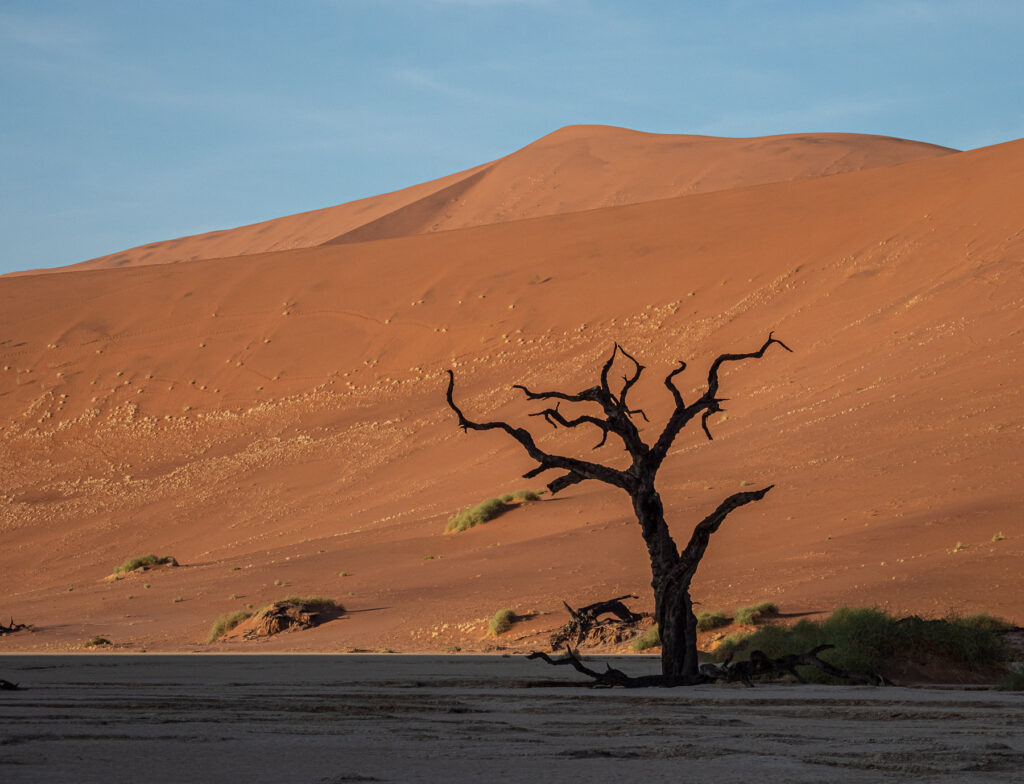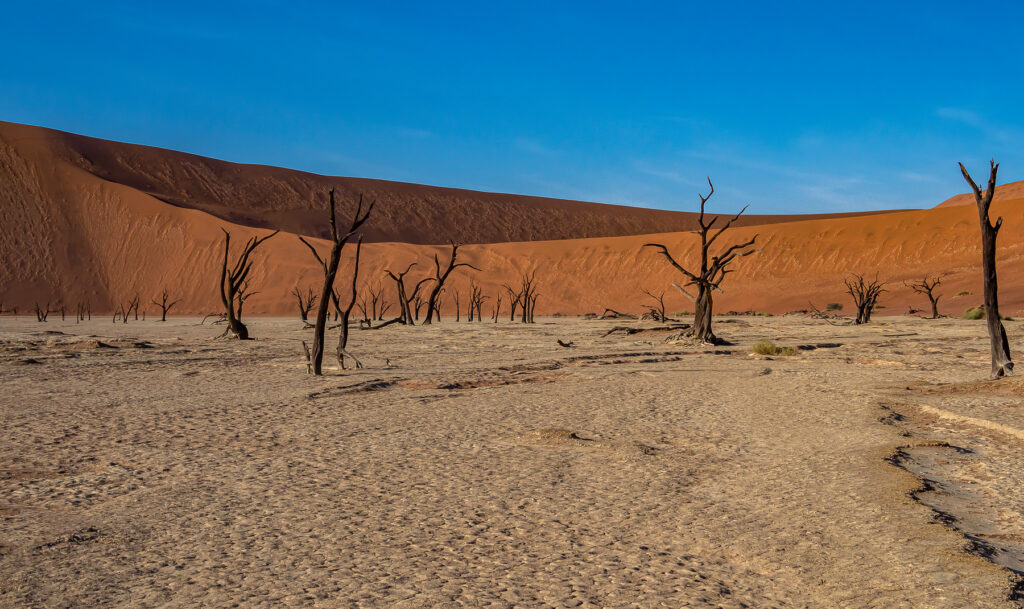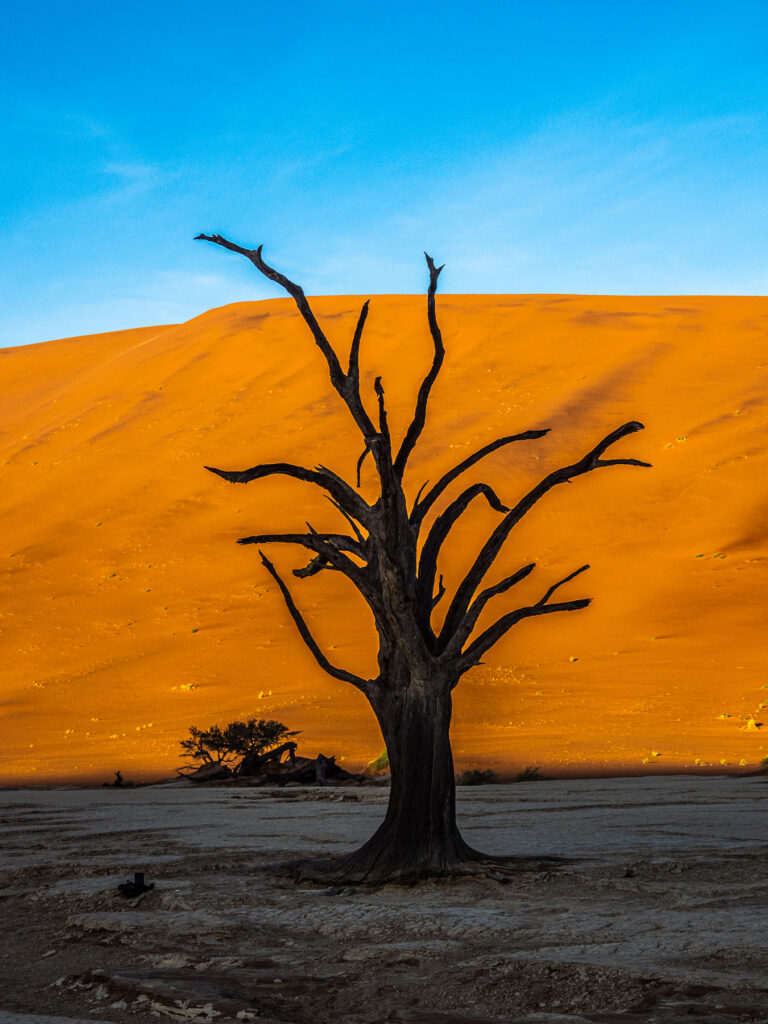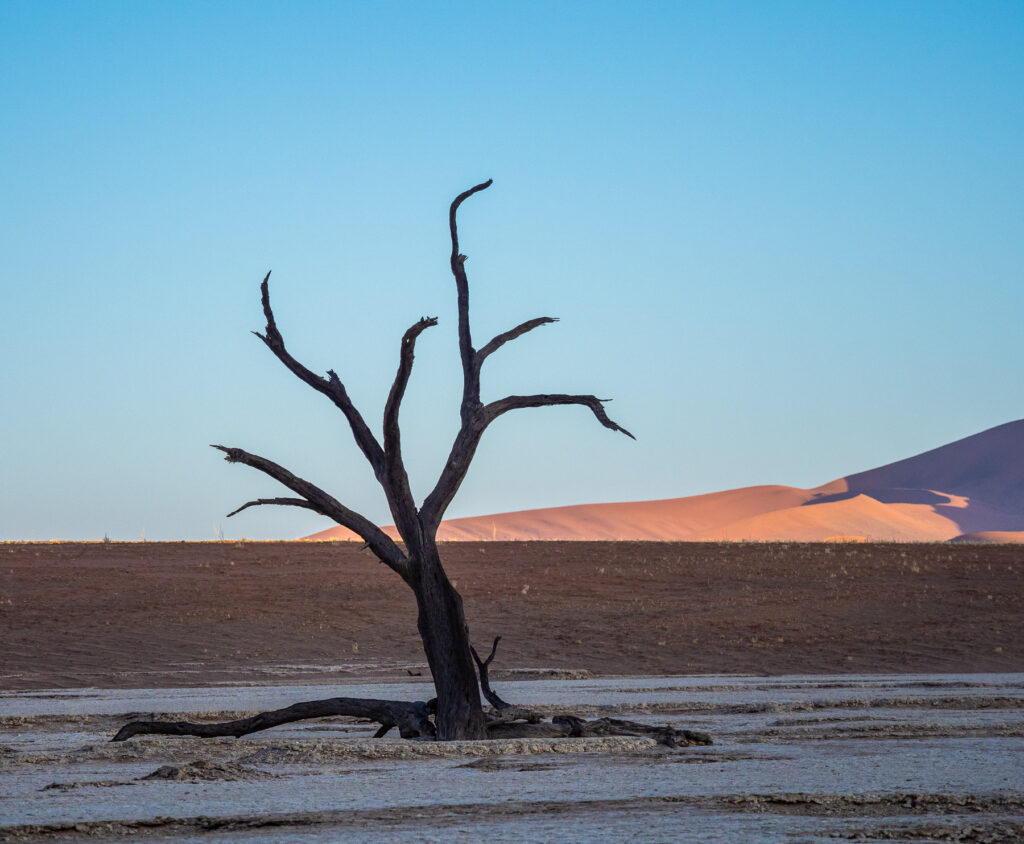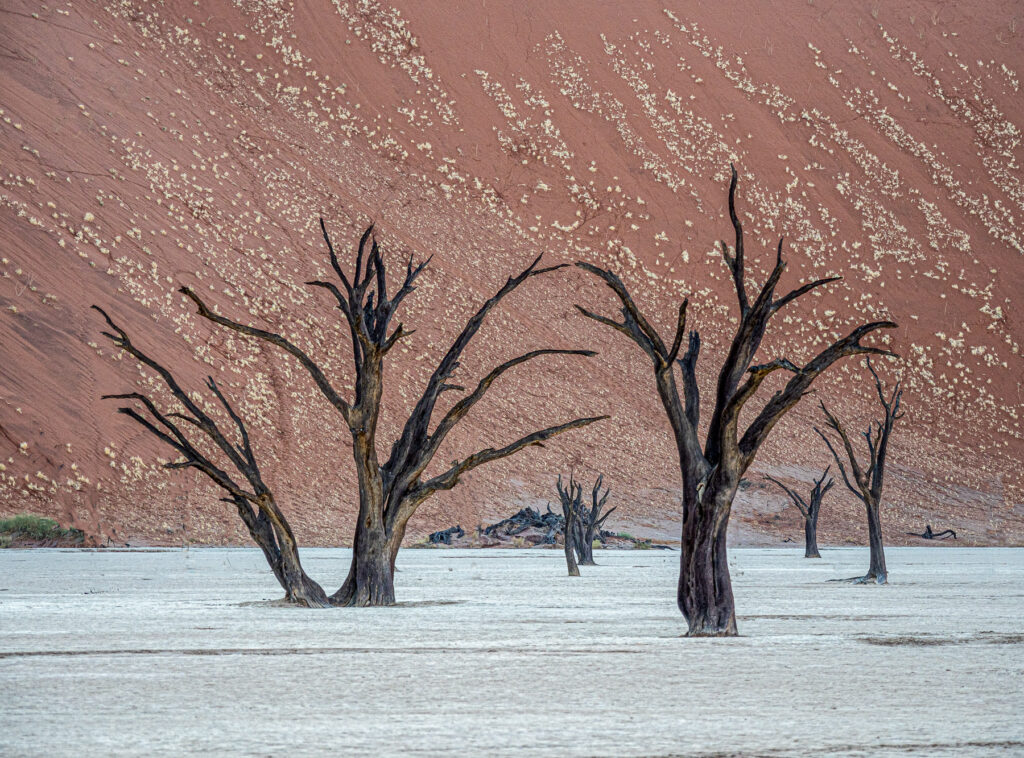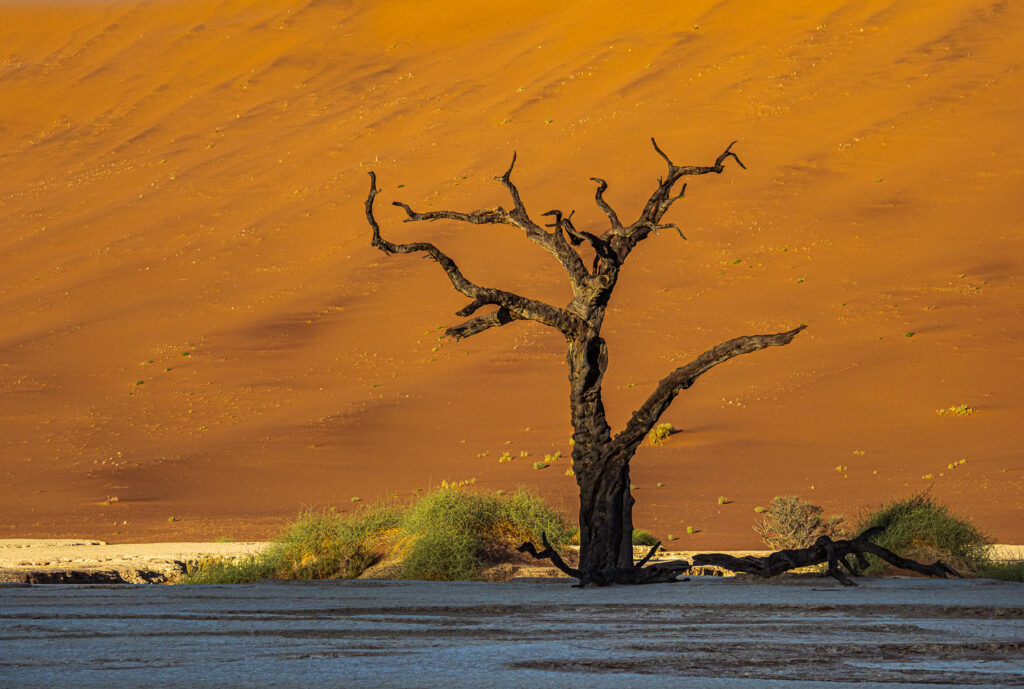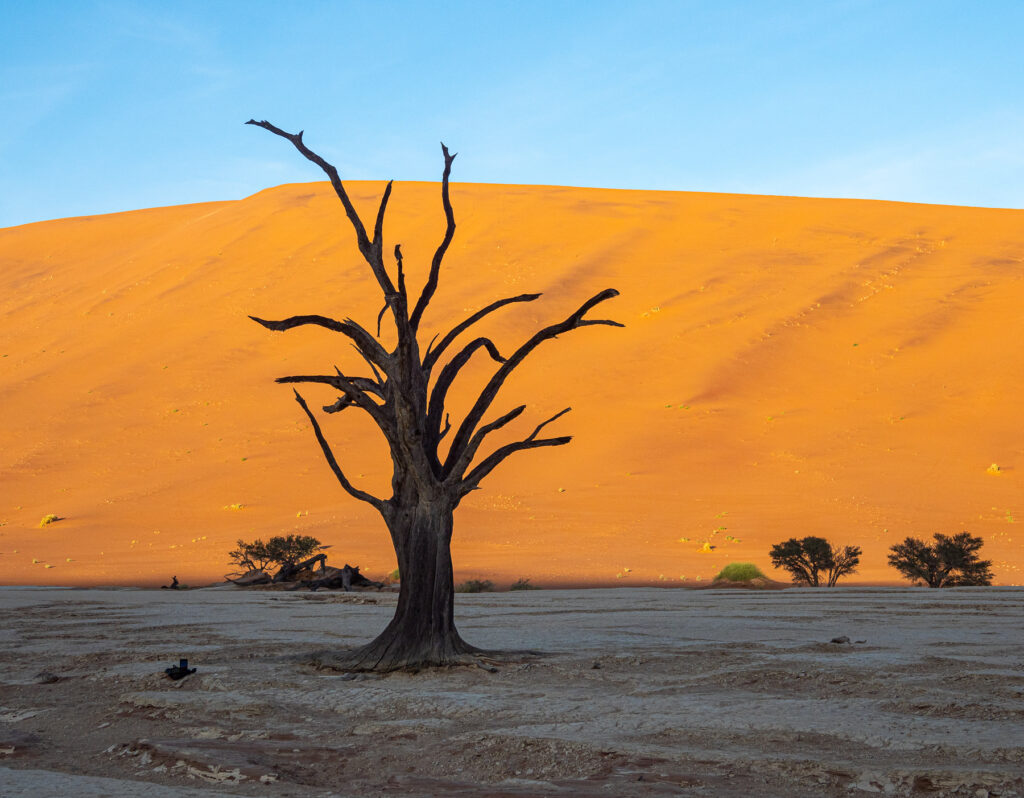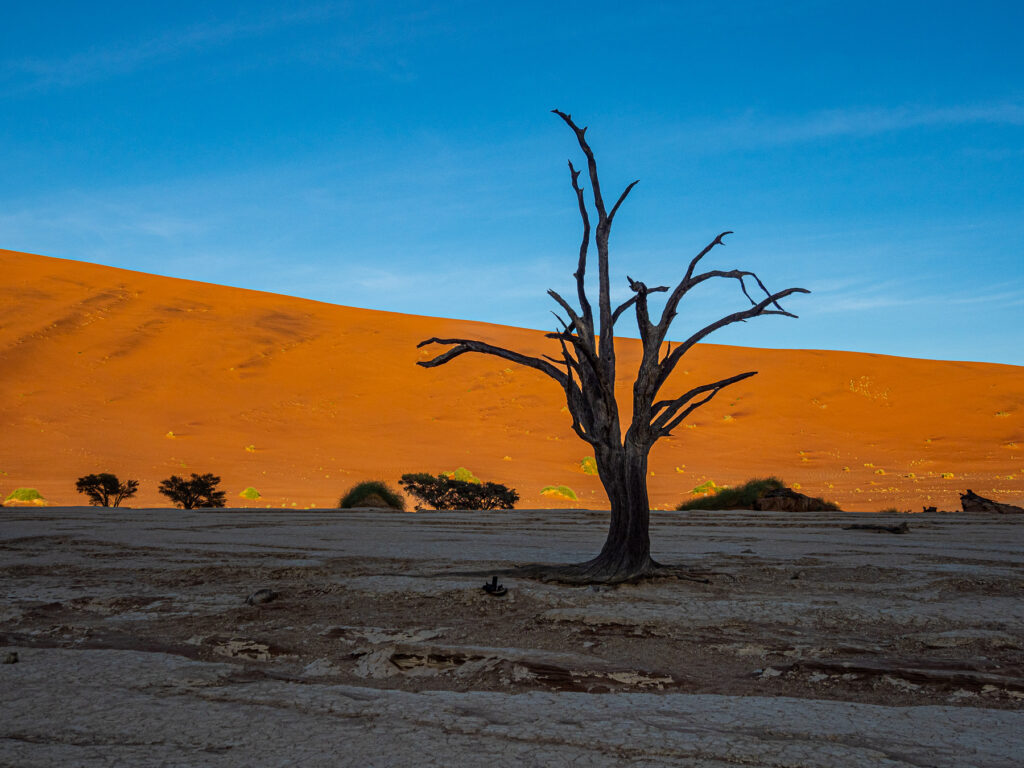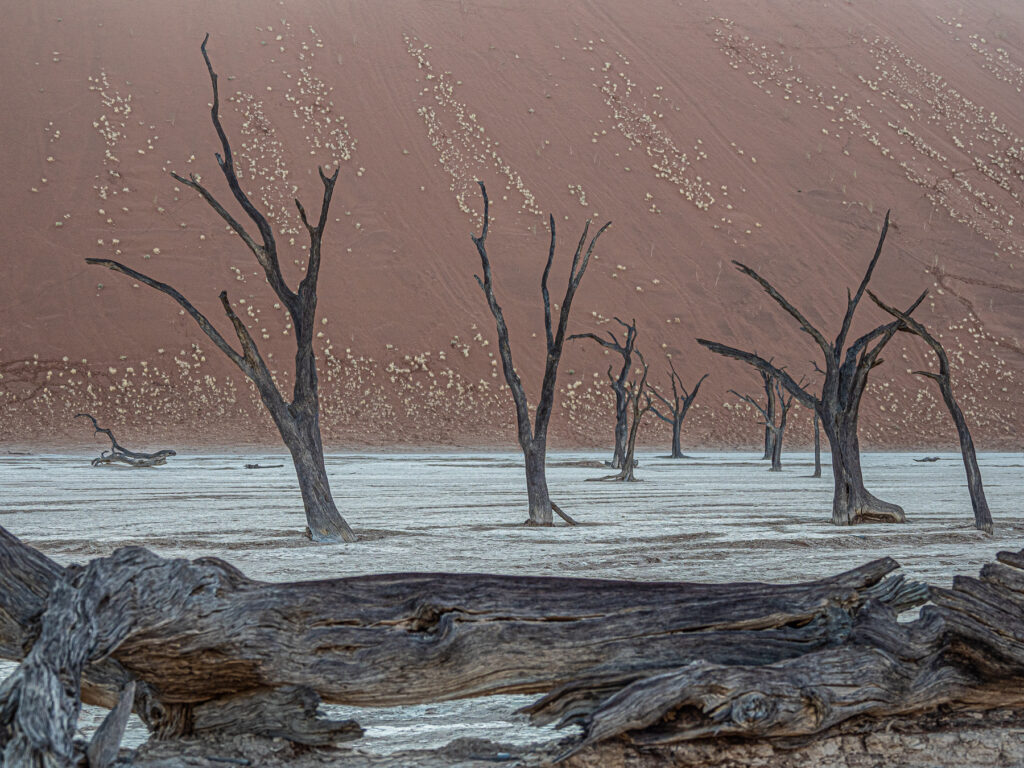 This is the beginning of the early morning trek to Deadvlei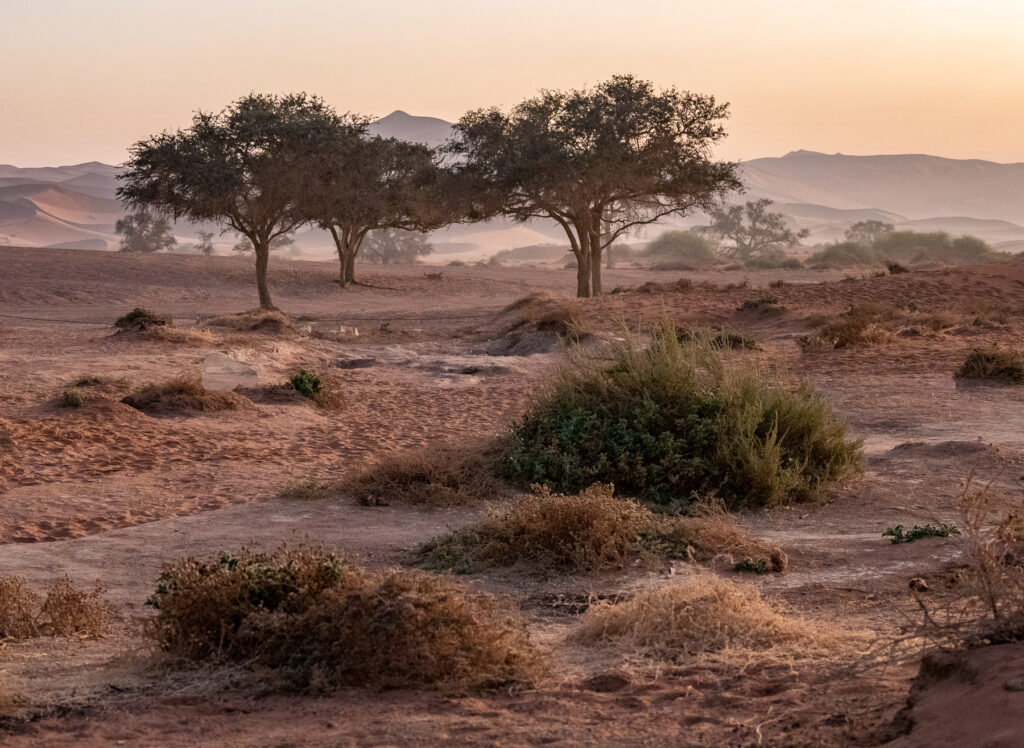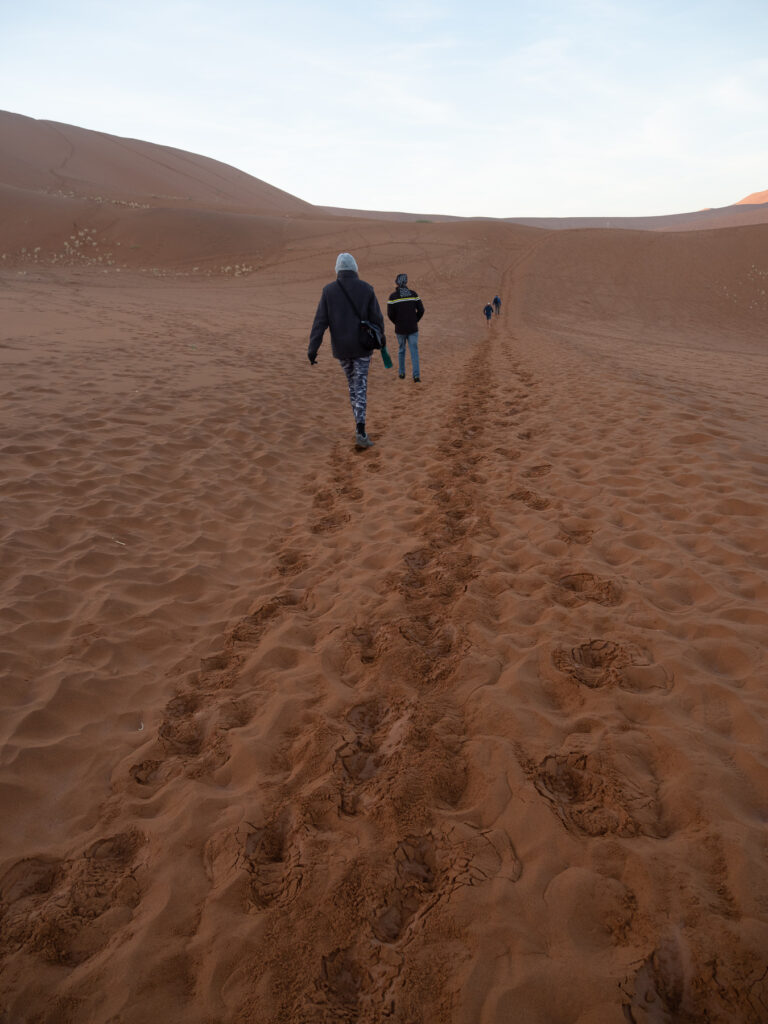 And here is it at first sight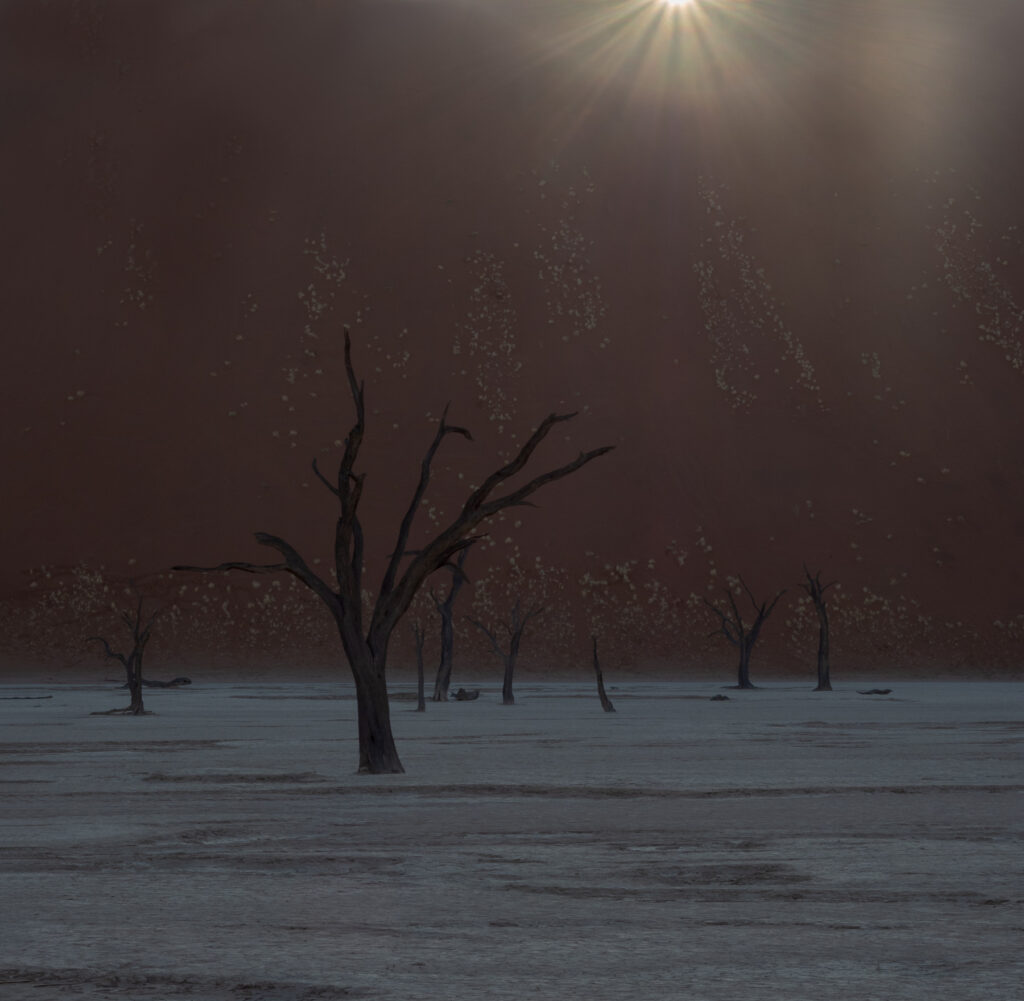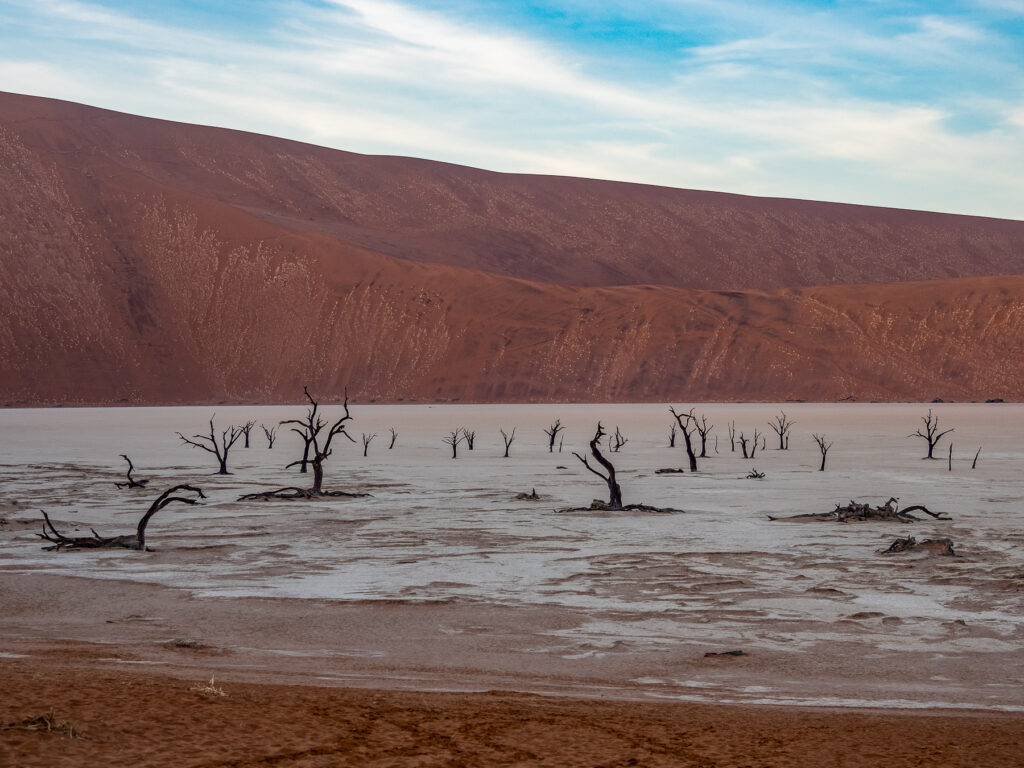 On the way back we walked, or slid, through dry sliding sand. One foot in and you sank about a foot. Looking over the cliff was – well, interesting. But we eventually made it. And the sights on the way were beautiful.