After making photos there are lots of techniques available in programs like Lightroom and Photoshop that allow you to be creative and turn photos into artistic pieces. Some of the techniques are very intricate and take hours to perform; others are not so labor intensive but all can result in hours or work (or play) depending upon your perspective. The possibilities are endless.
In this first image I was able to isolate the flower and butterfly from the background so that the background becomes complimentary eliminating distractions.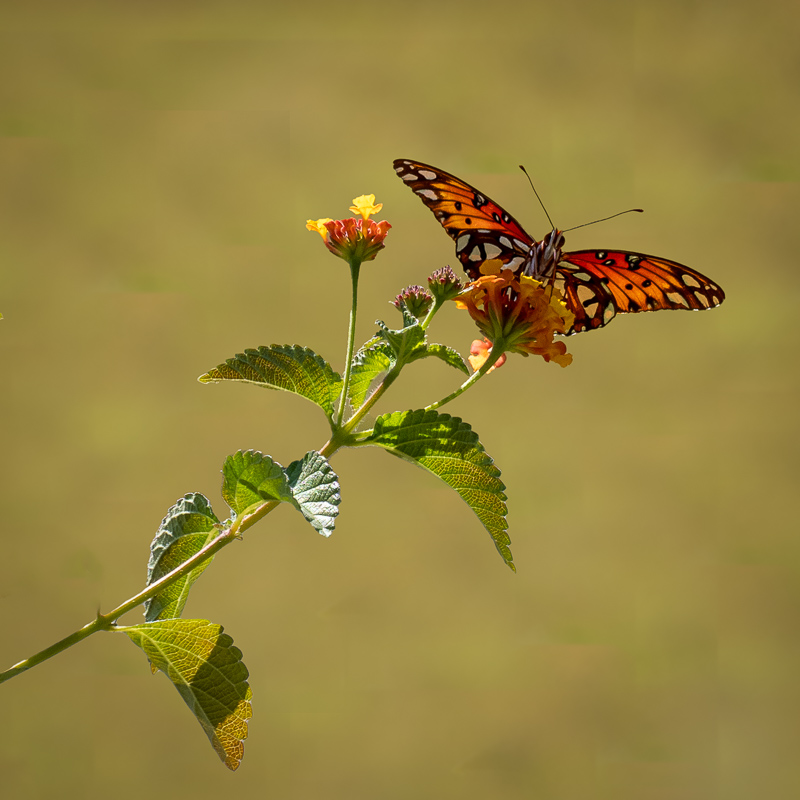 Taking a photo of a butterfly on a flower, I transformed part of that image into a kaleidoscope.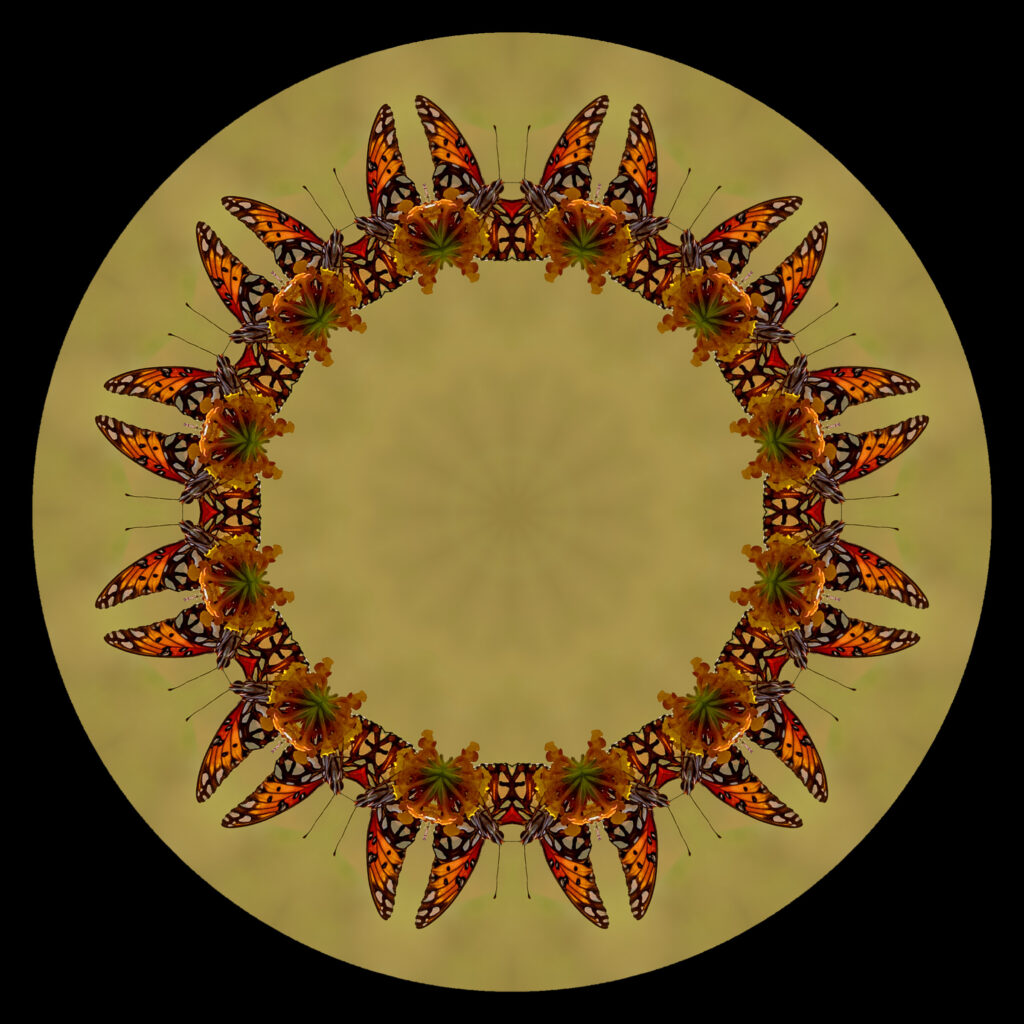 Texture photography and texture blending is used to embellish a photo with a more pleasing background or overall texture. The echinacea is photogenic and fun to use to illustrate these techniques.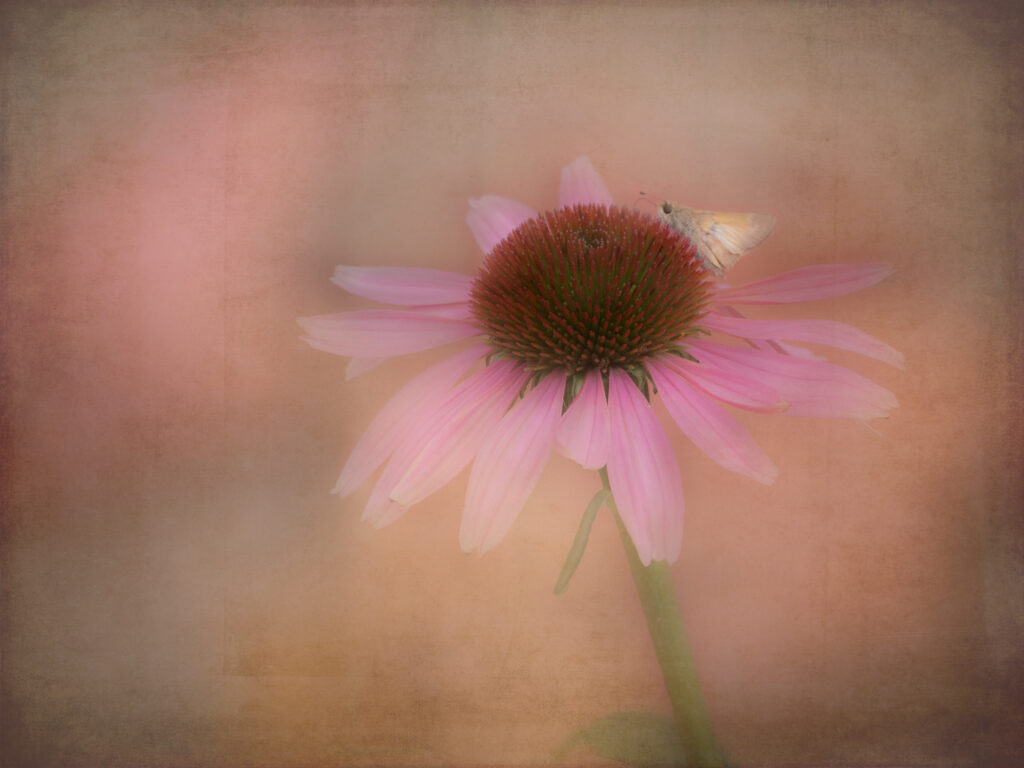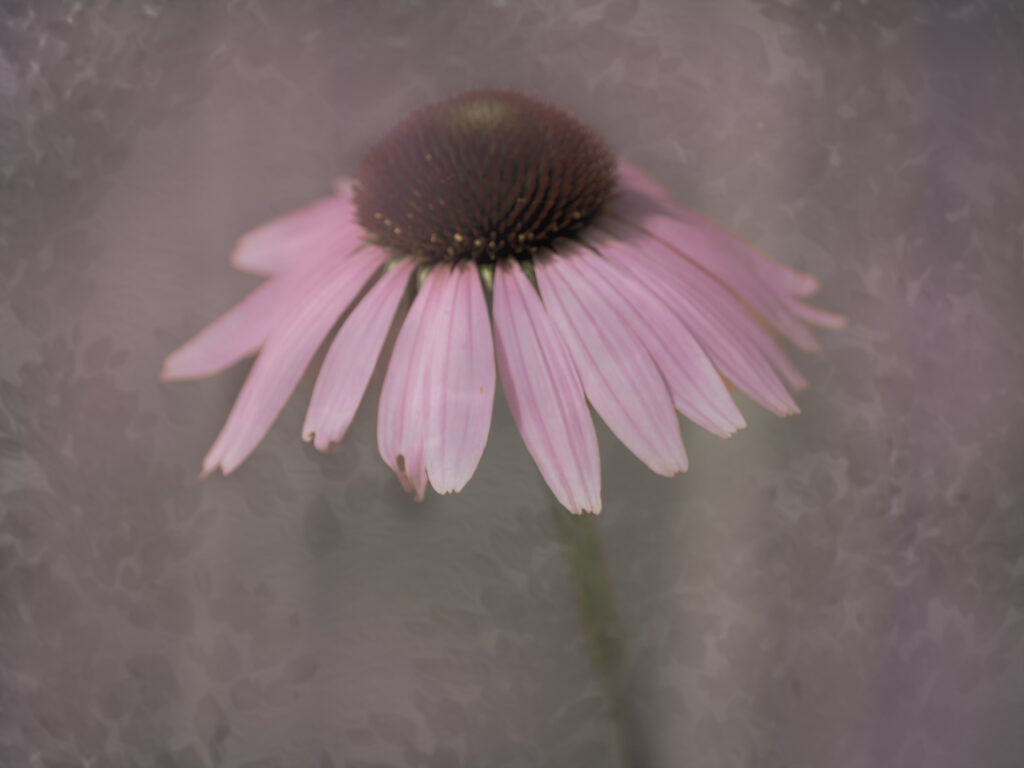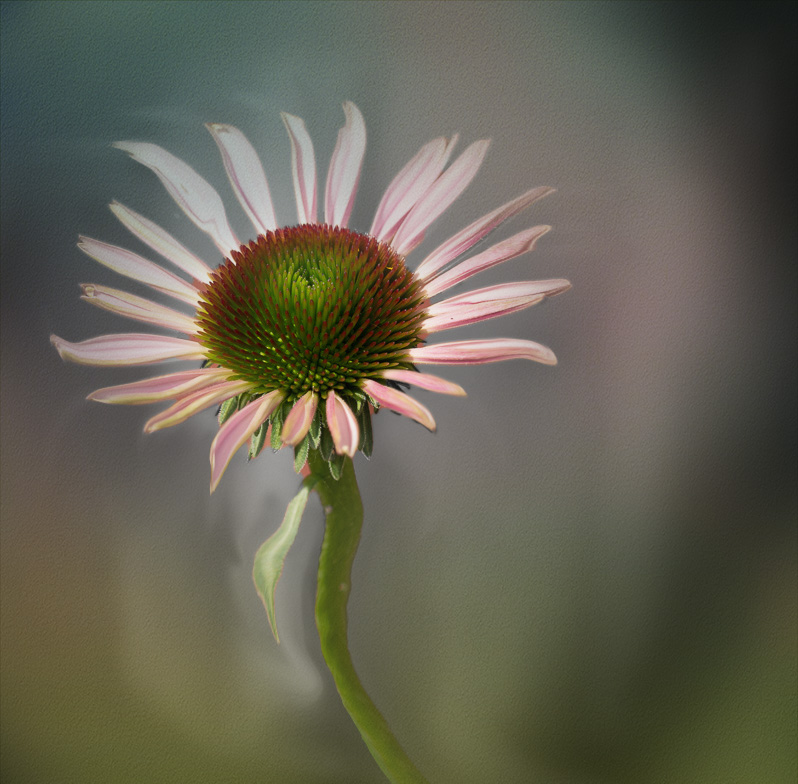 Amarula is like Bailey's Irish Cream. It is made in South Africa and is popular in Namibia. Traditionally when on safari, during a game drive, the group stops to watch the sun set and enjoys a "sundowner" or sort of happy hour in the African bush. This oblong orb was made from a photo of one of these events in Namibia.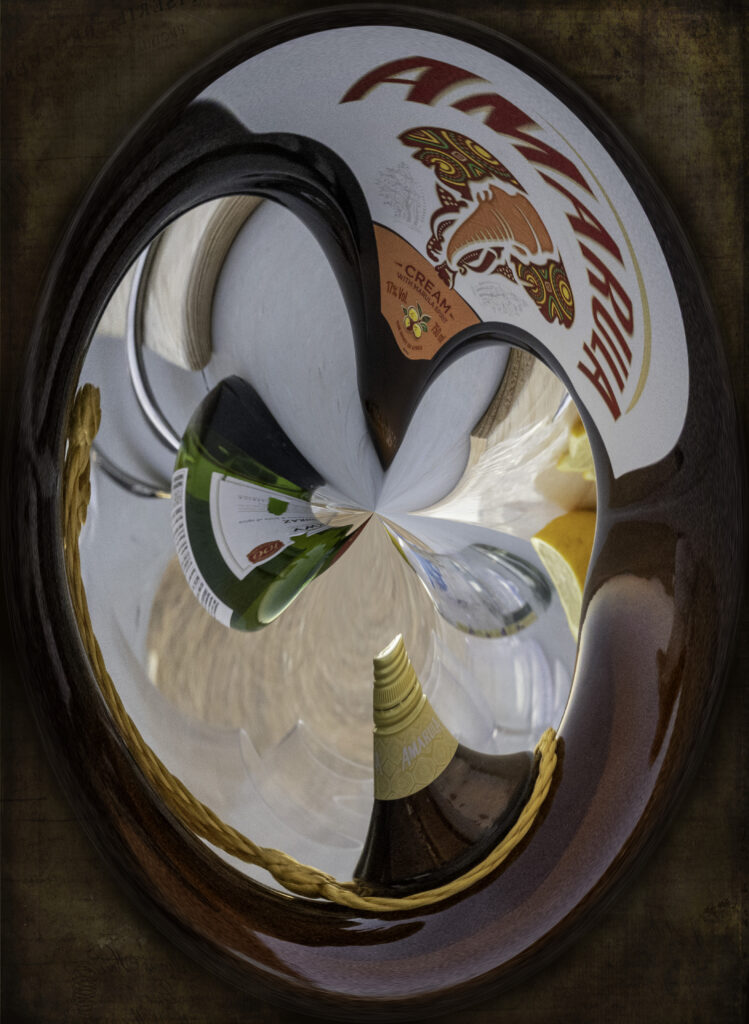 And this kaleidoscope was made from the same bottle of Amarula.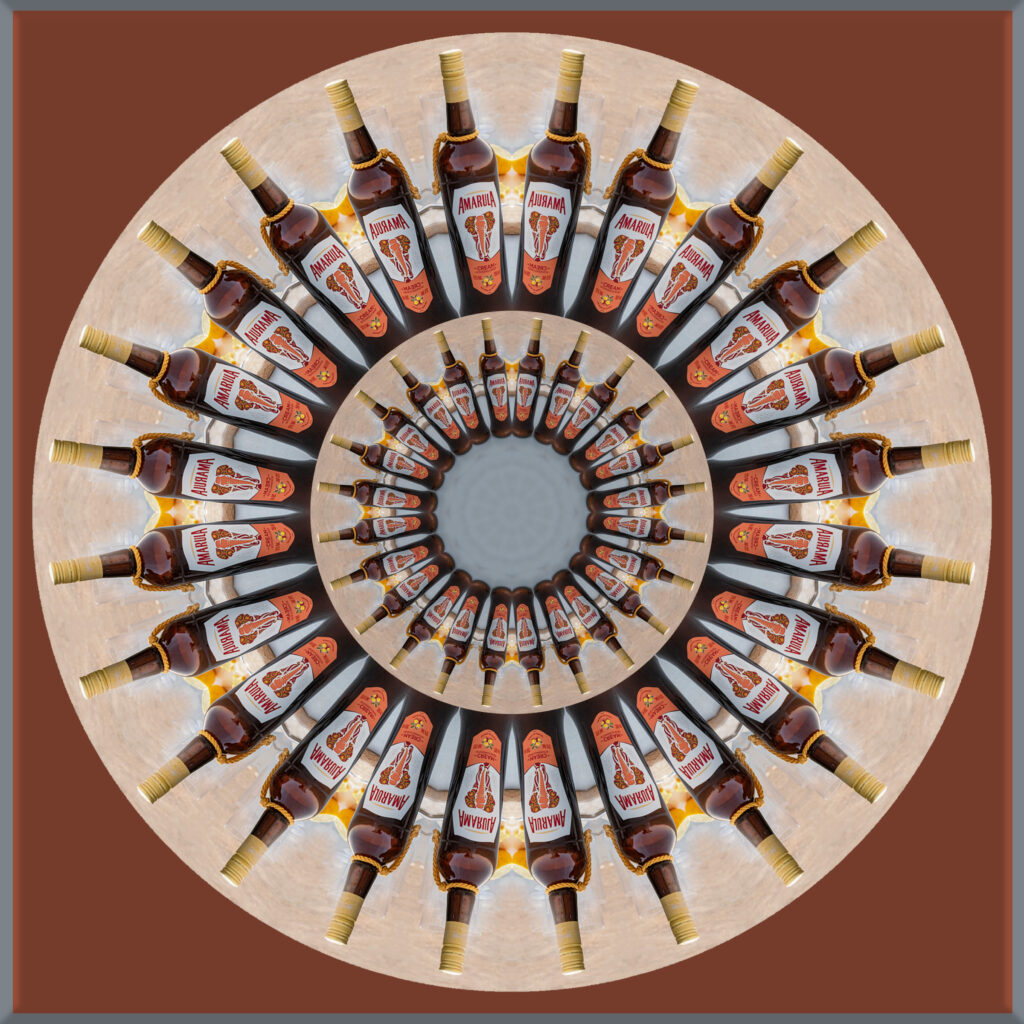 On a walk in the local greenway I was drawn to the various leaves on the path and began collecting them. They became the subject of several photo projects.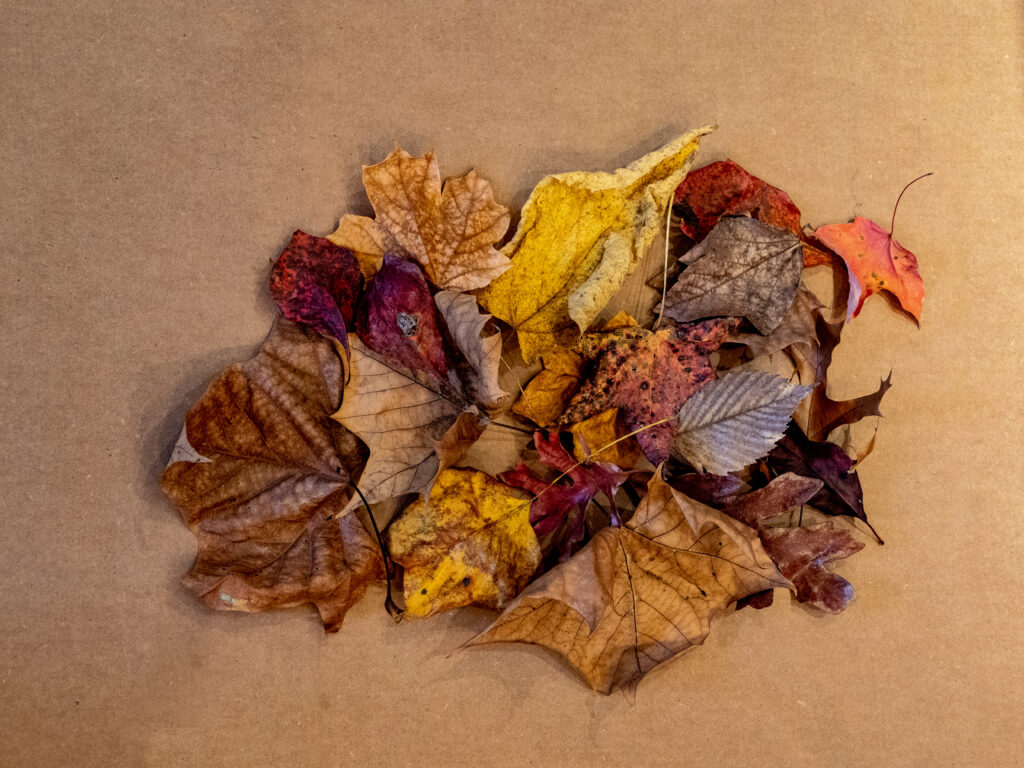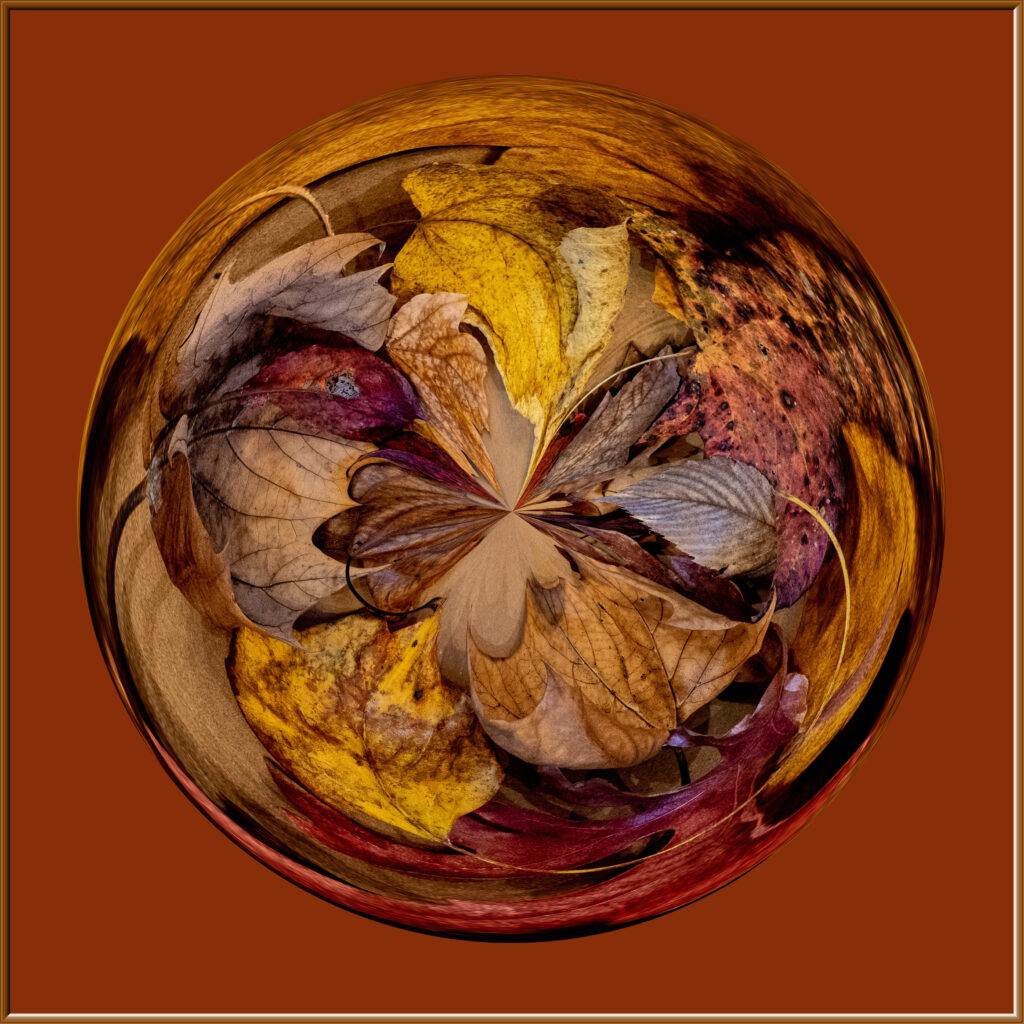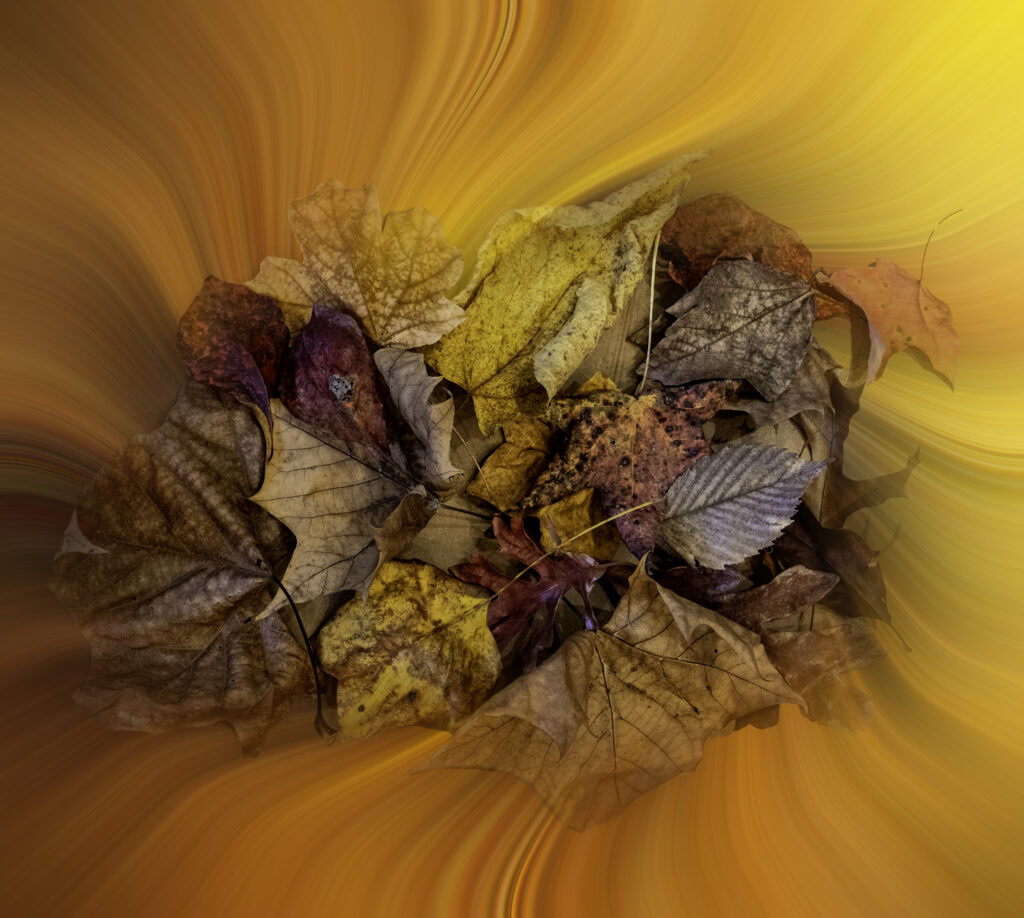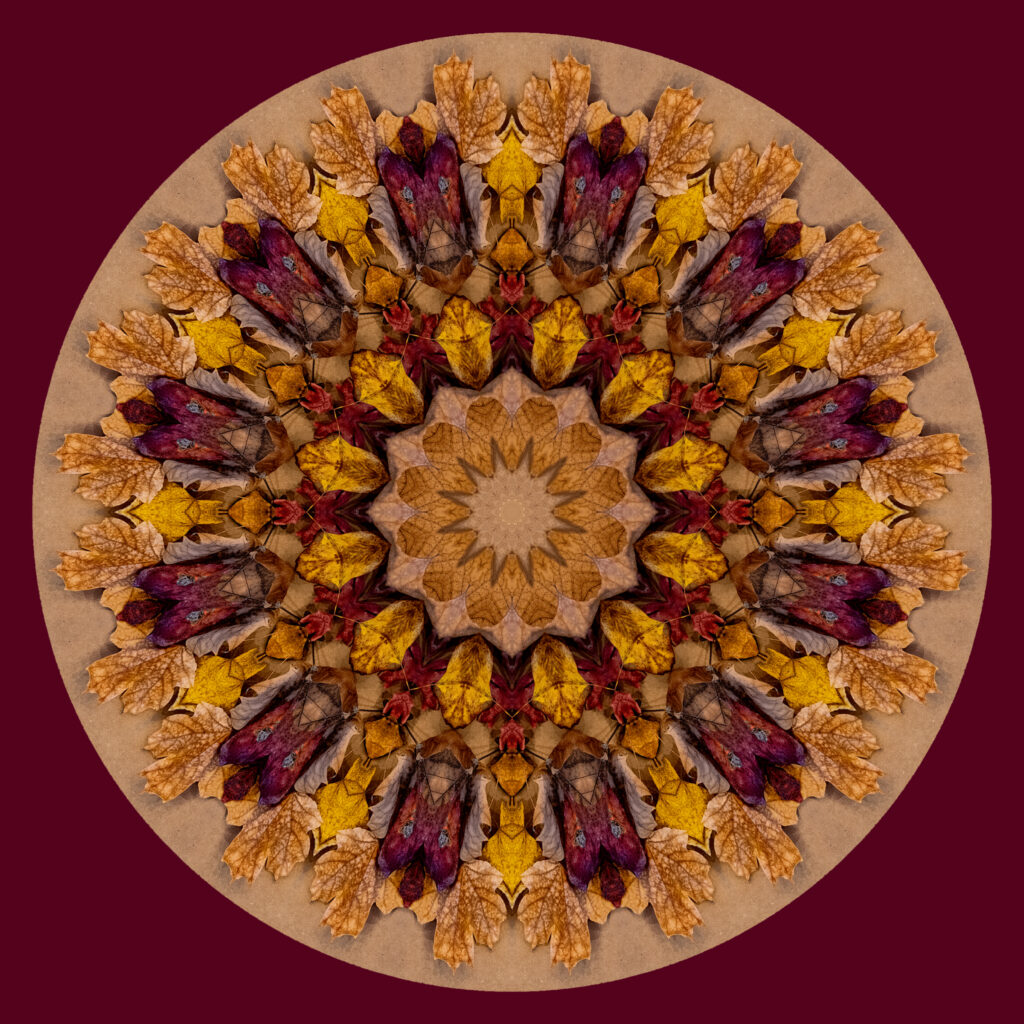 This is the fence along my driveway with a beautiful view of some fall foliage beyond the fence.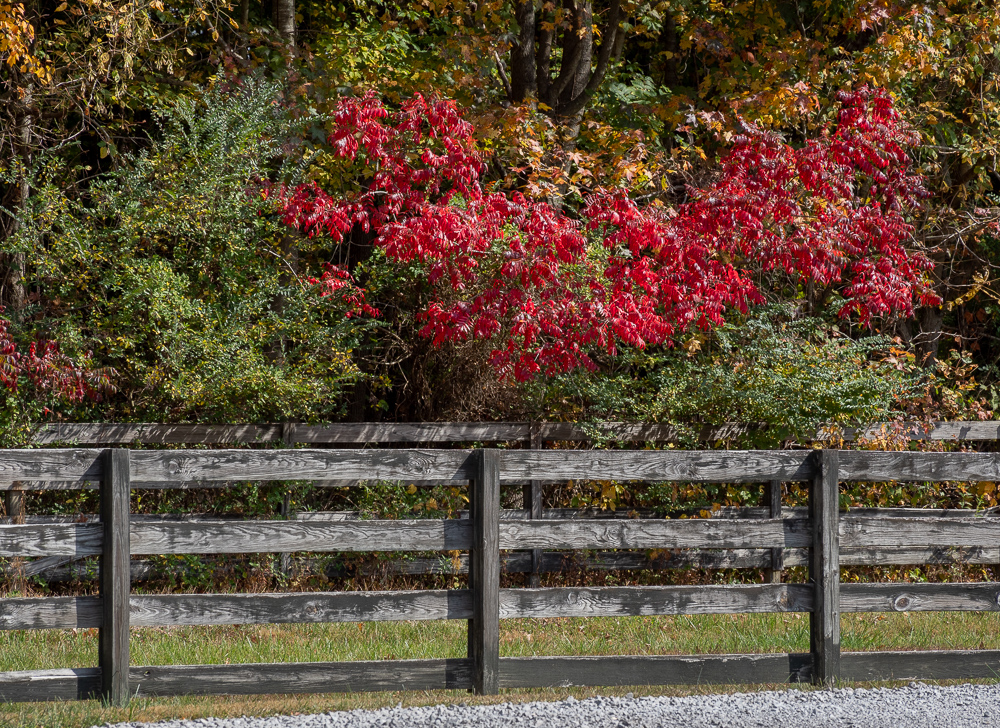 The following image is an orb made from the above image with the original image blurred in the background.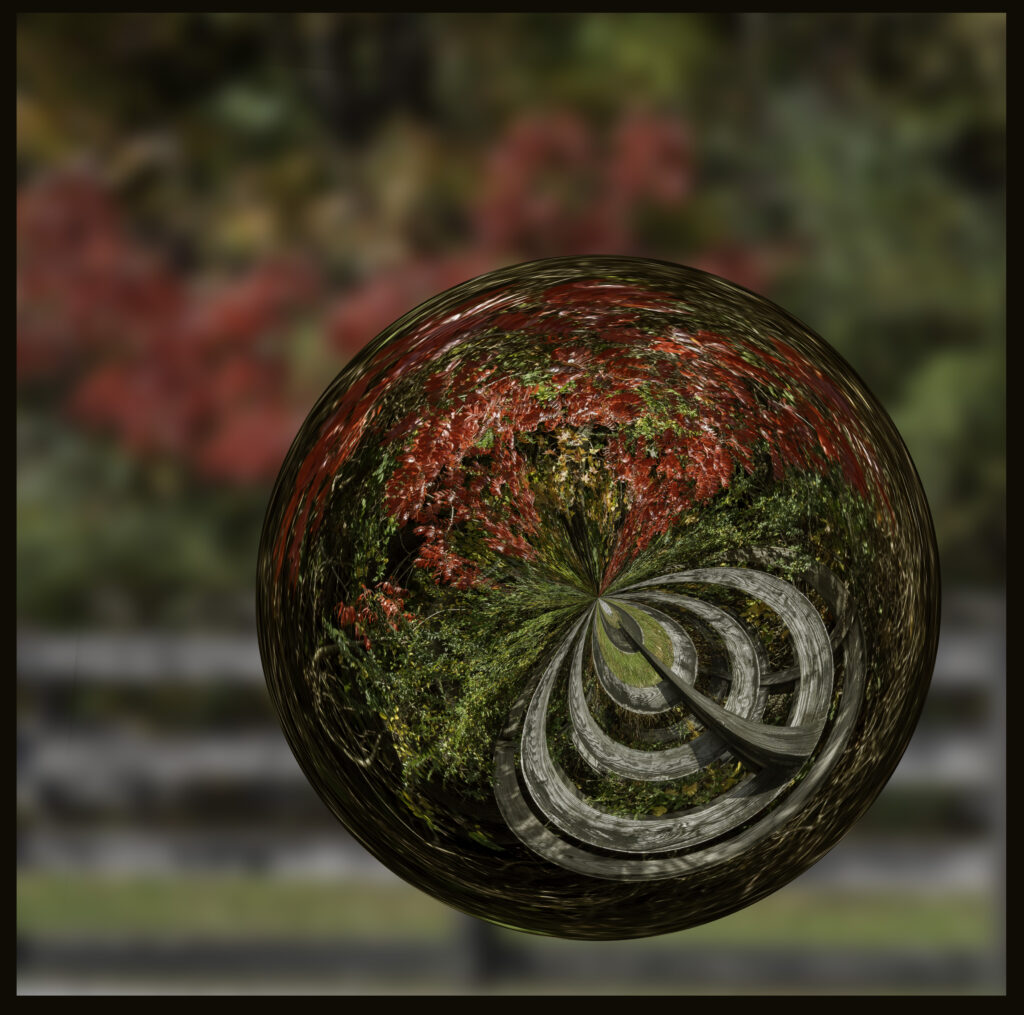 This black eyed susan was another popular flower that gave me much pleasure using it with textures and in a kaleidoscope.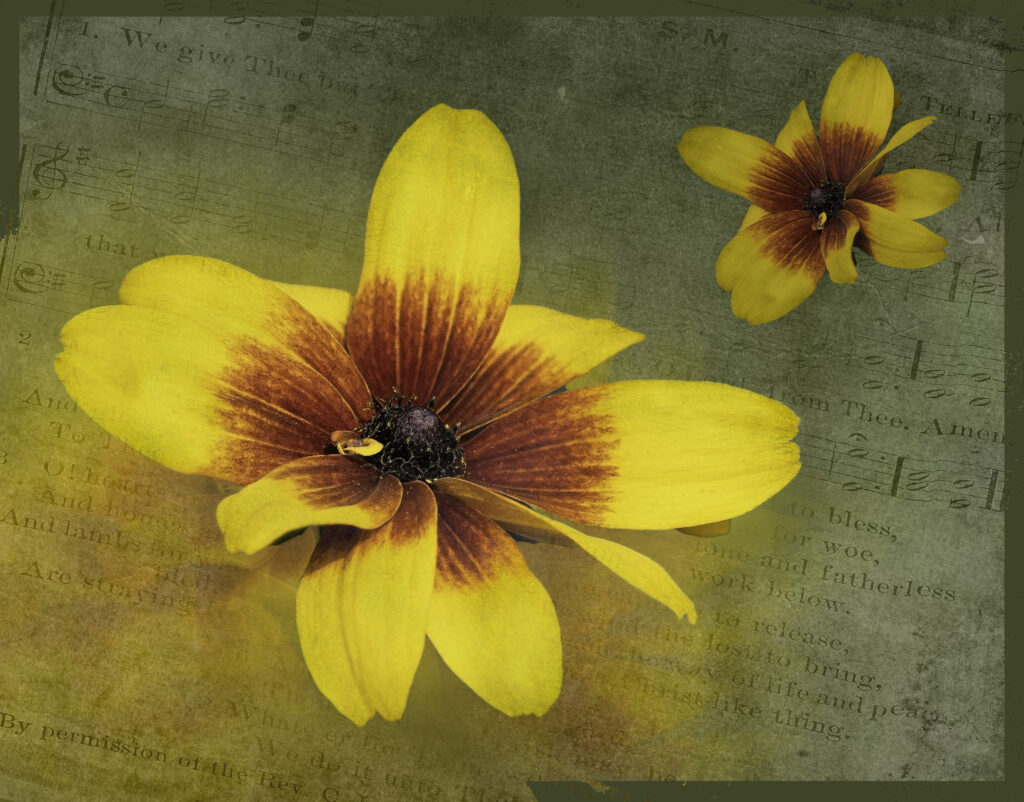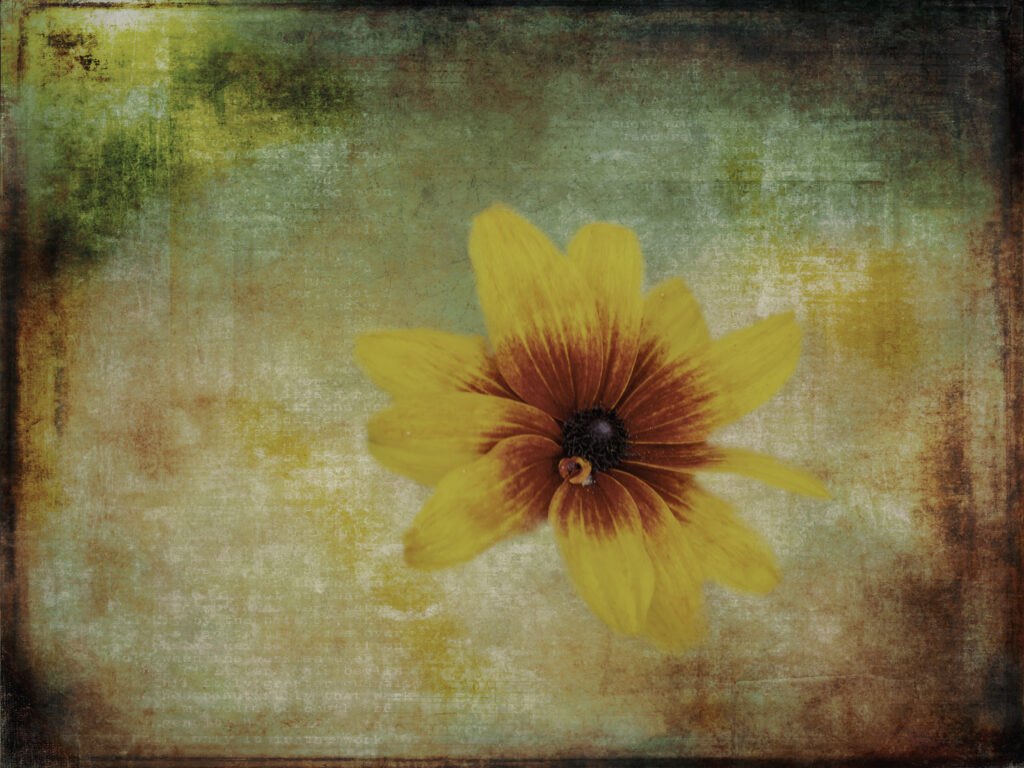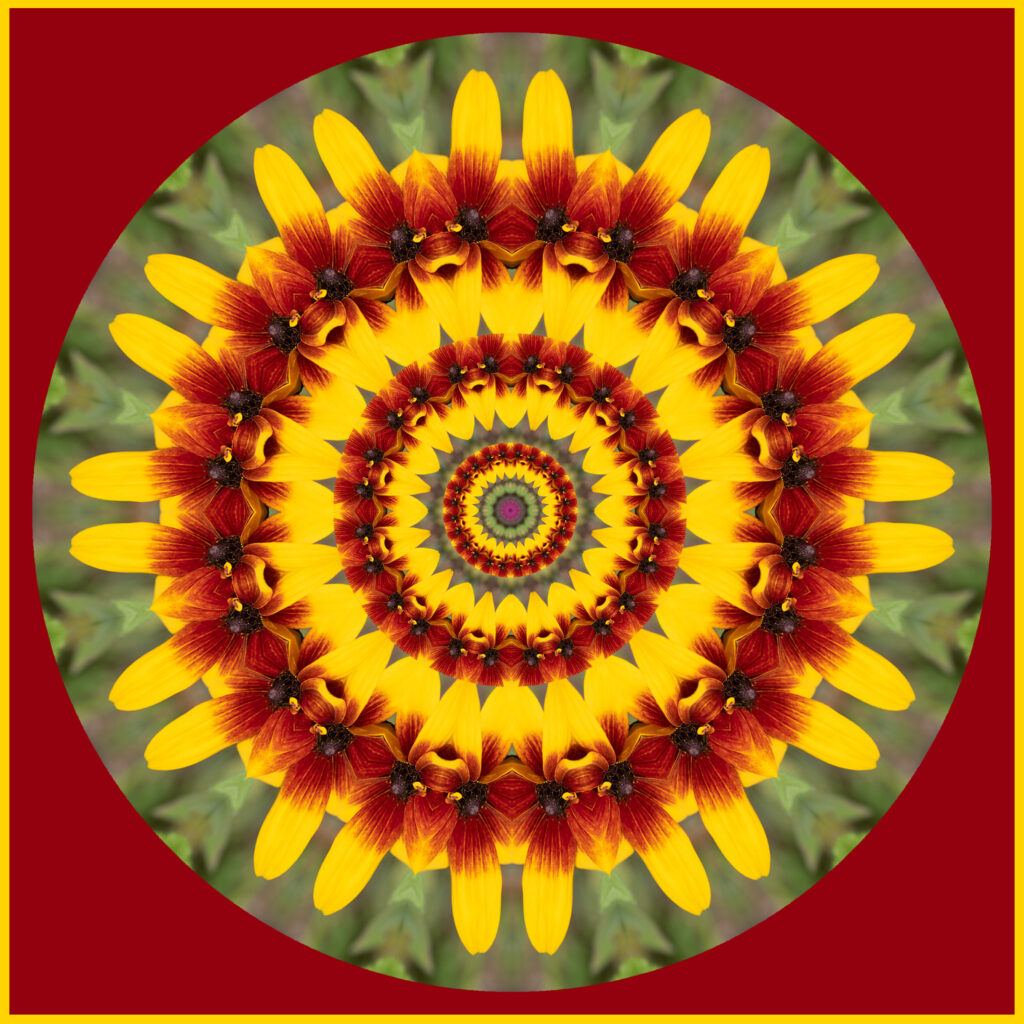 This almost spent garlic chive stem was still beautiful in its final days of the season.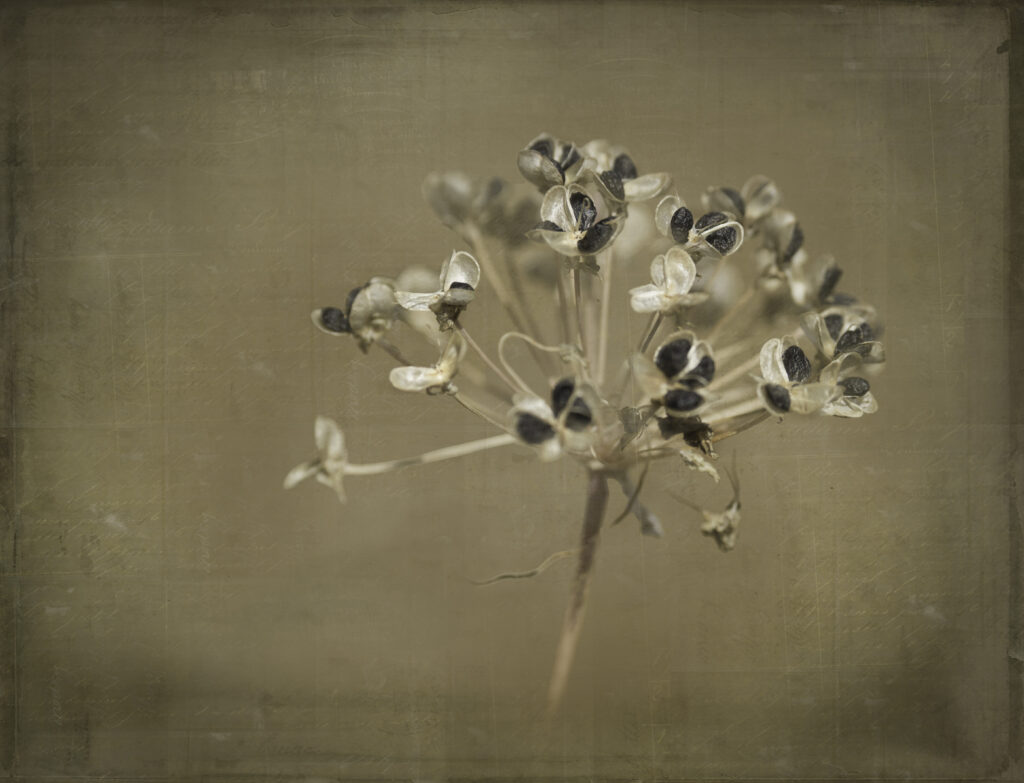 The orb was made from an image of gourds in a cluster.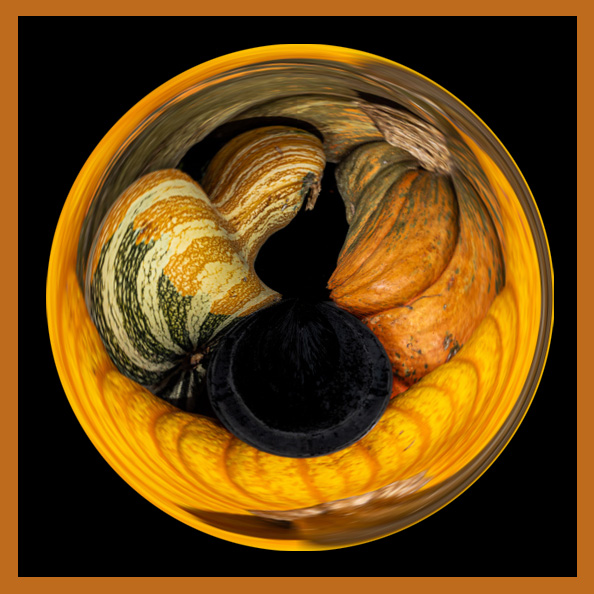 While hiking in Rock Island State Park there were several of these very small purple berries on tree branches. They made good subjects for textures and a kaleidoscope.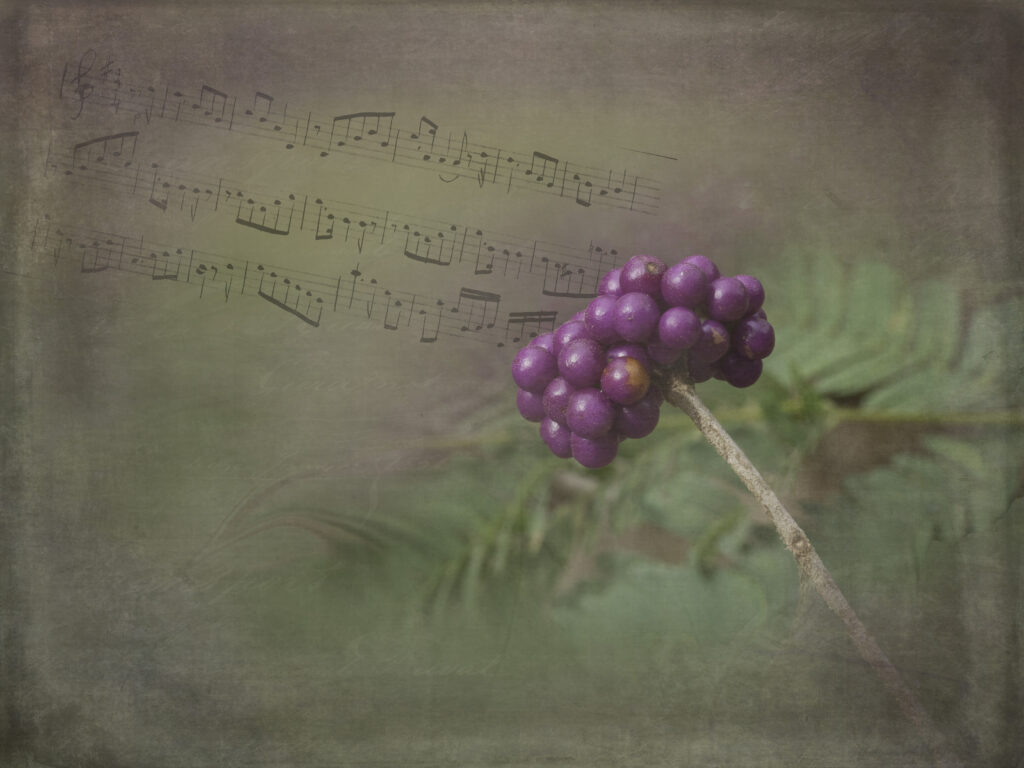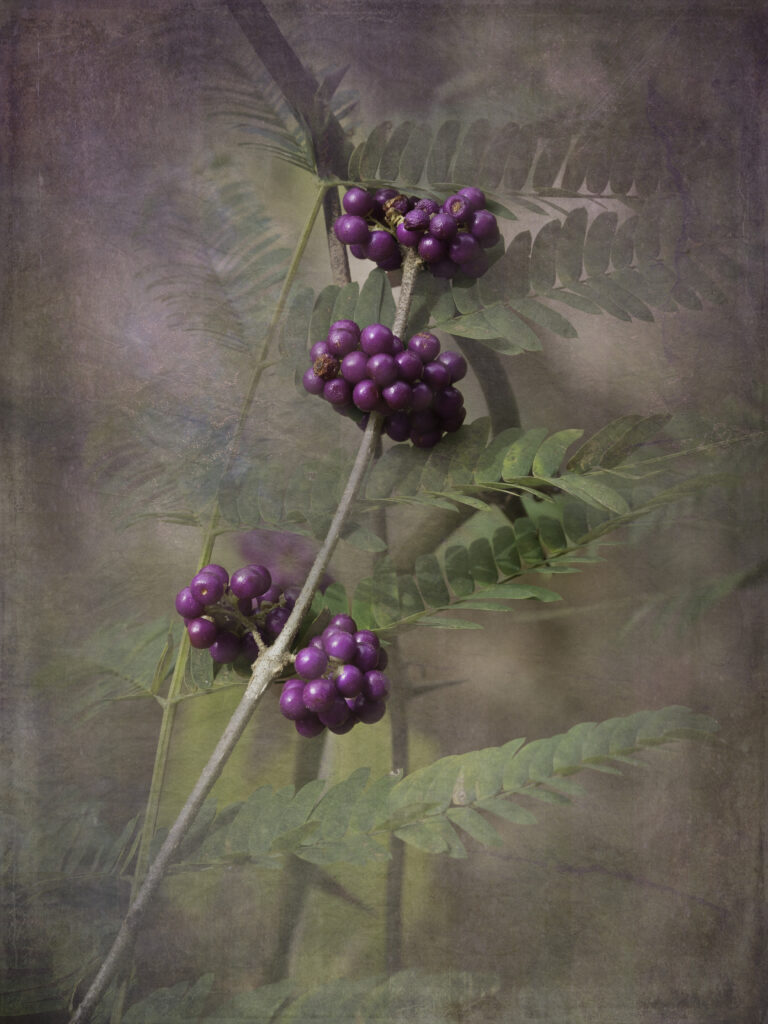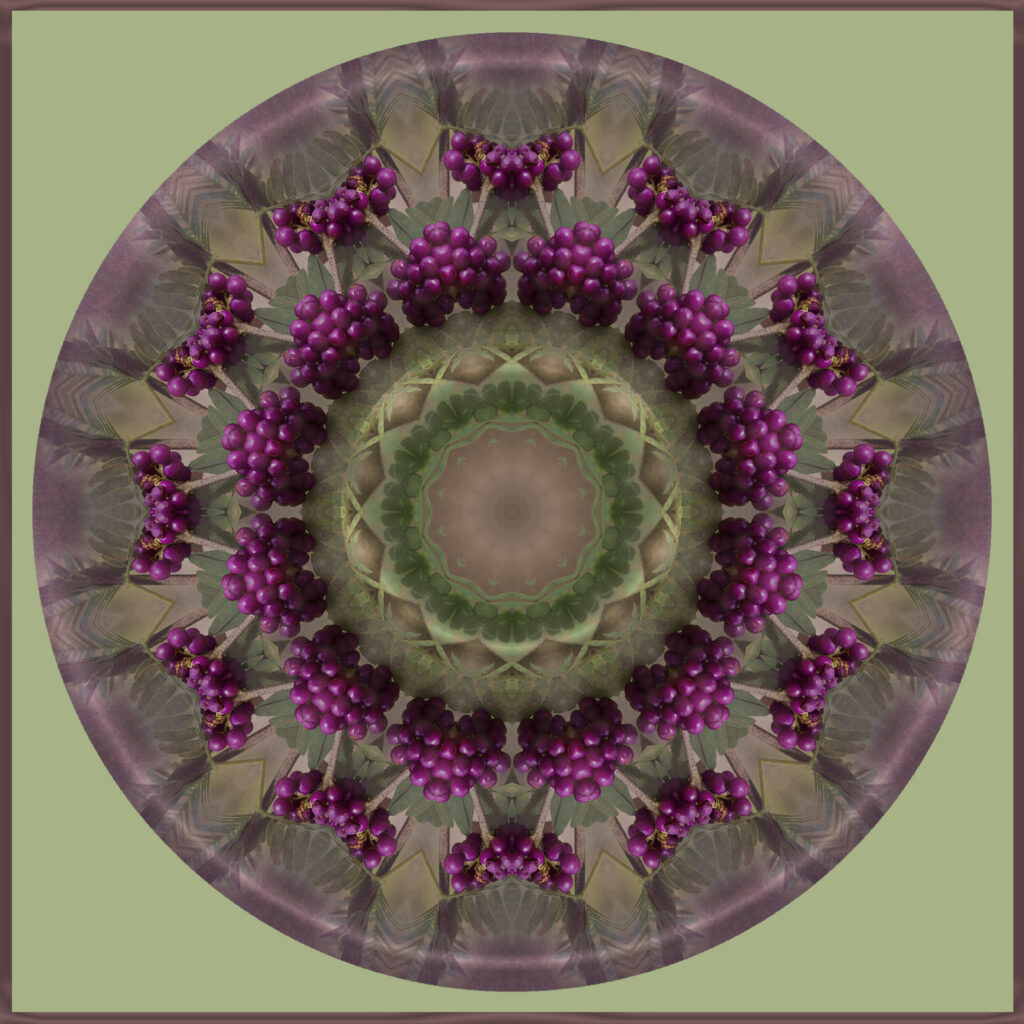 The following image was taken from a very busy image of flowers with more flowers behind them. I was able to omit and darken the background distracting flowers and ended up with this. I am quite proud of how this one turned out.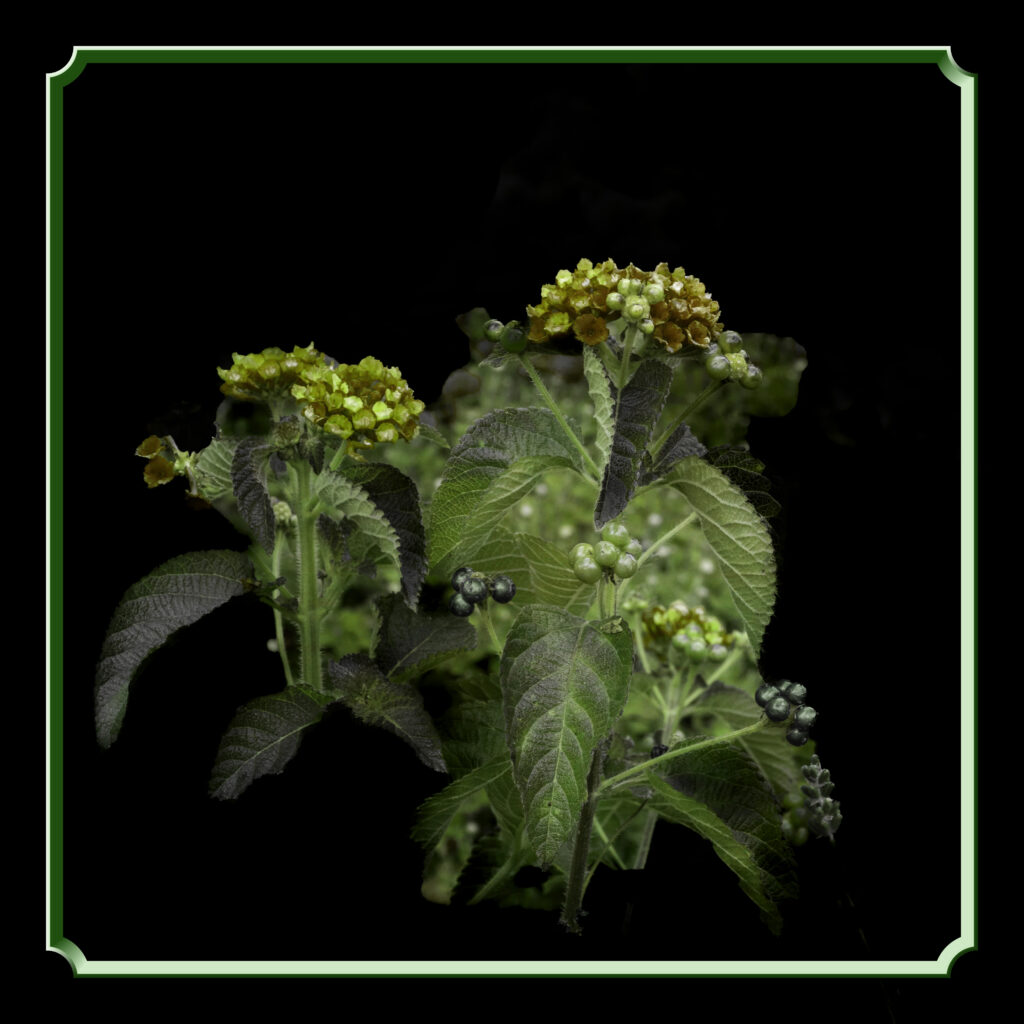 I used several textures on this image to create a sort of dreamy soft picture.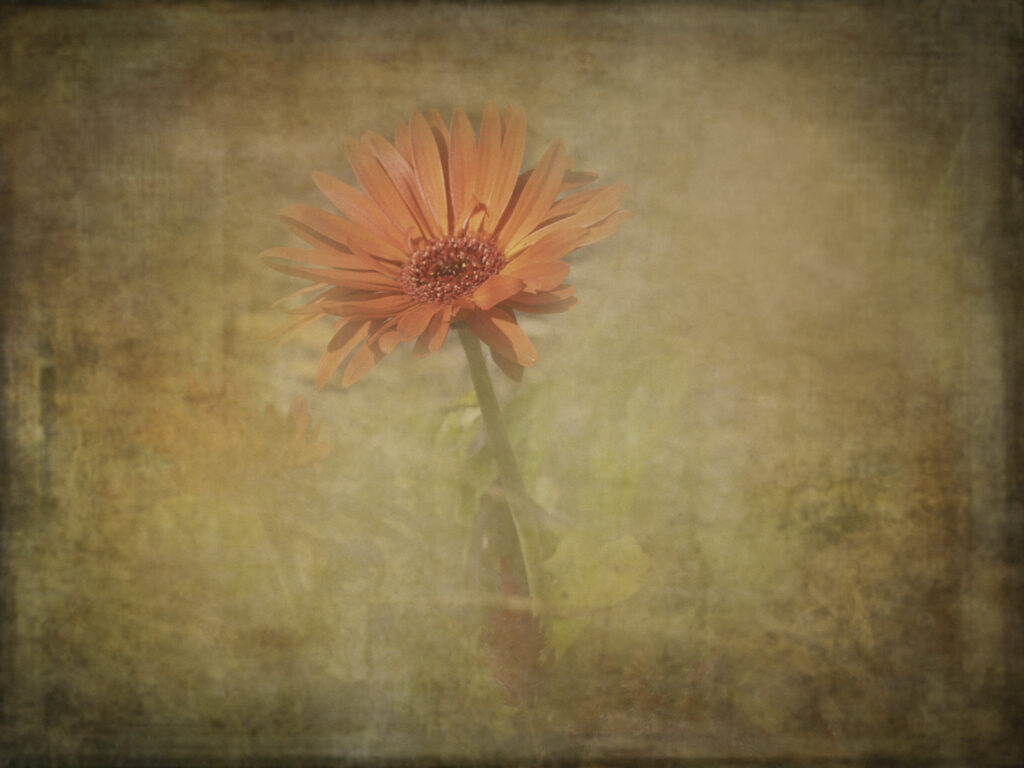 The following images were all made from leaves. The first is an orb surrounded by the original image with some beveled edges.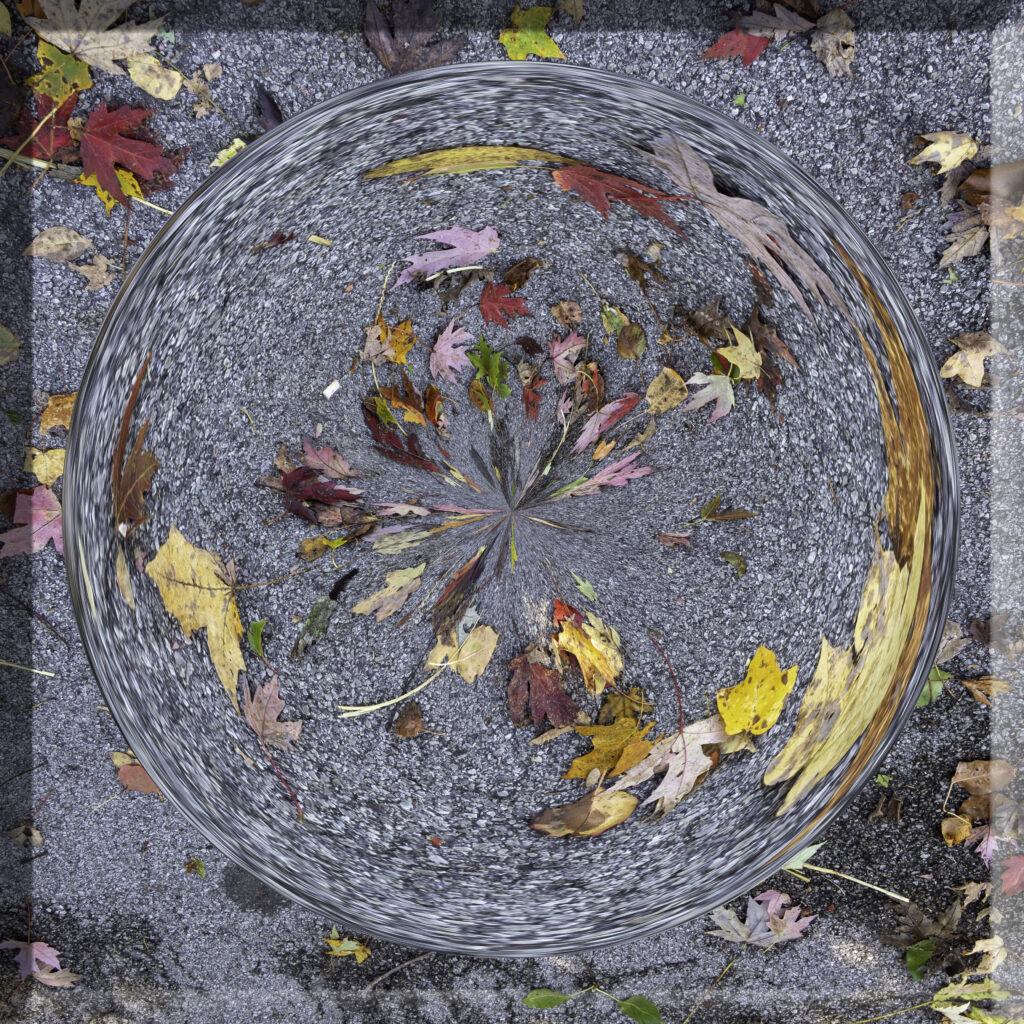 These two final images are kaleidoscopes made from fall leaves and trees.