I love watching people interact – especially in cultures and countries other than my own. Here are several images of people sharing or interacting in Central Asia.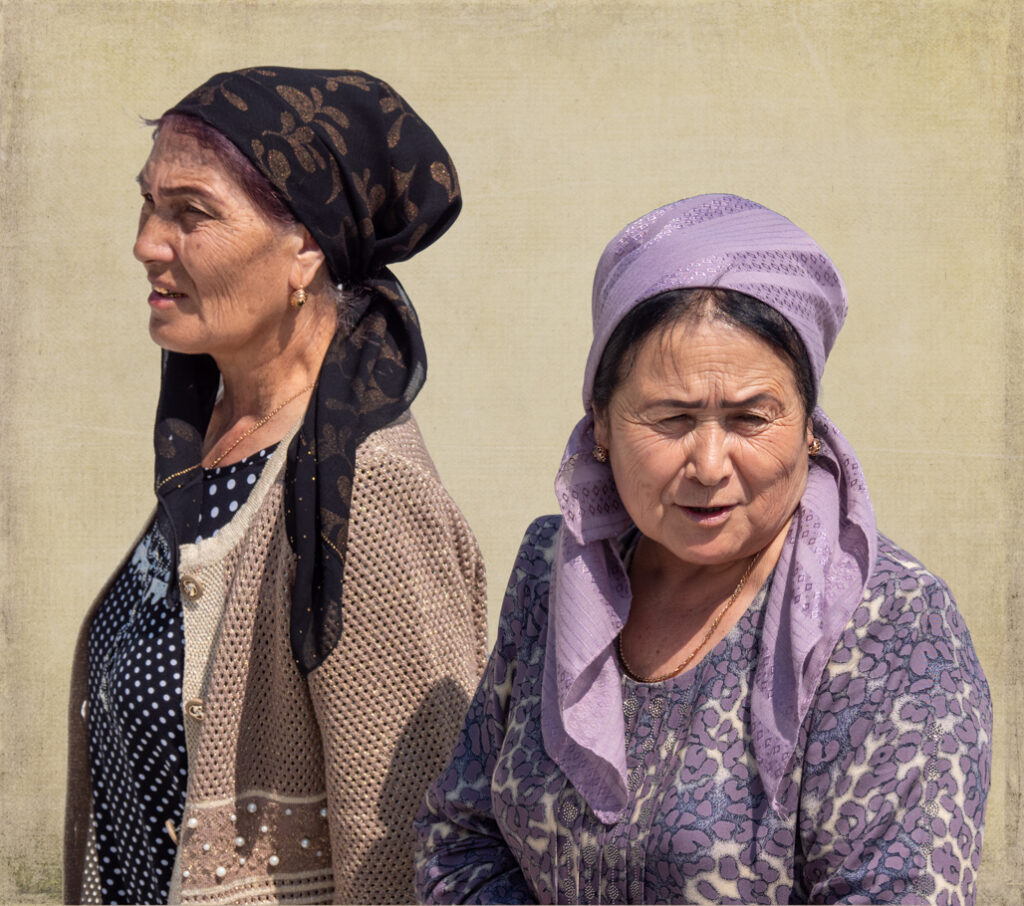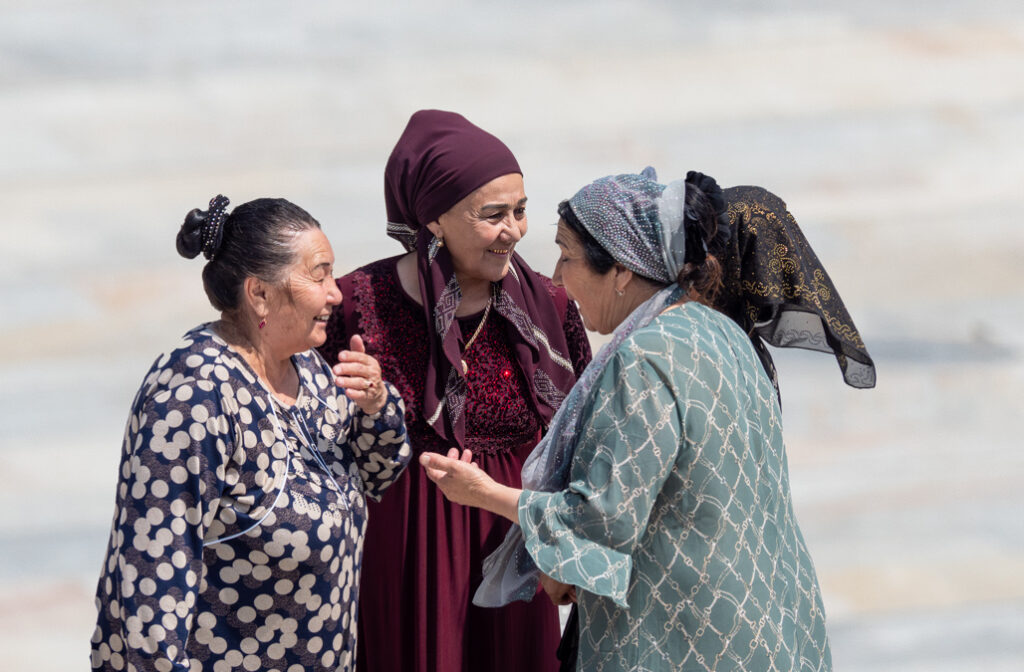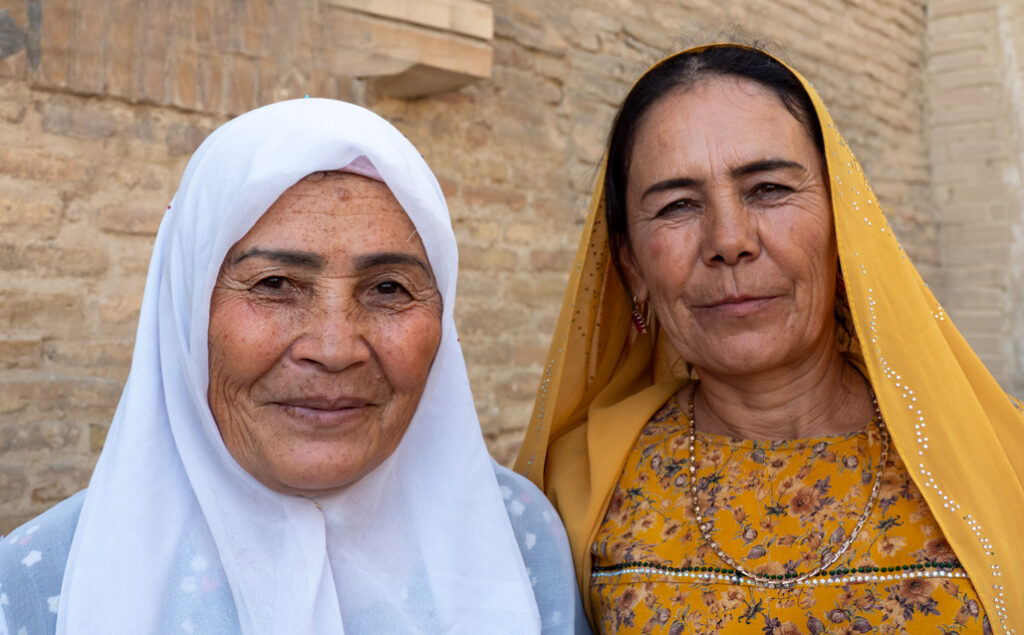 The man in this image below was so eager for me to take a photo of him and his wife.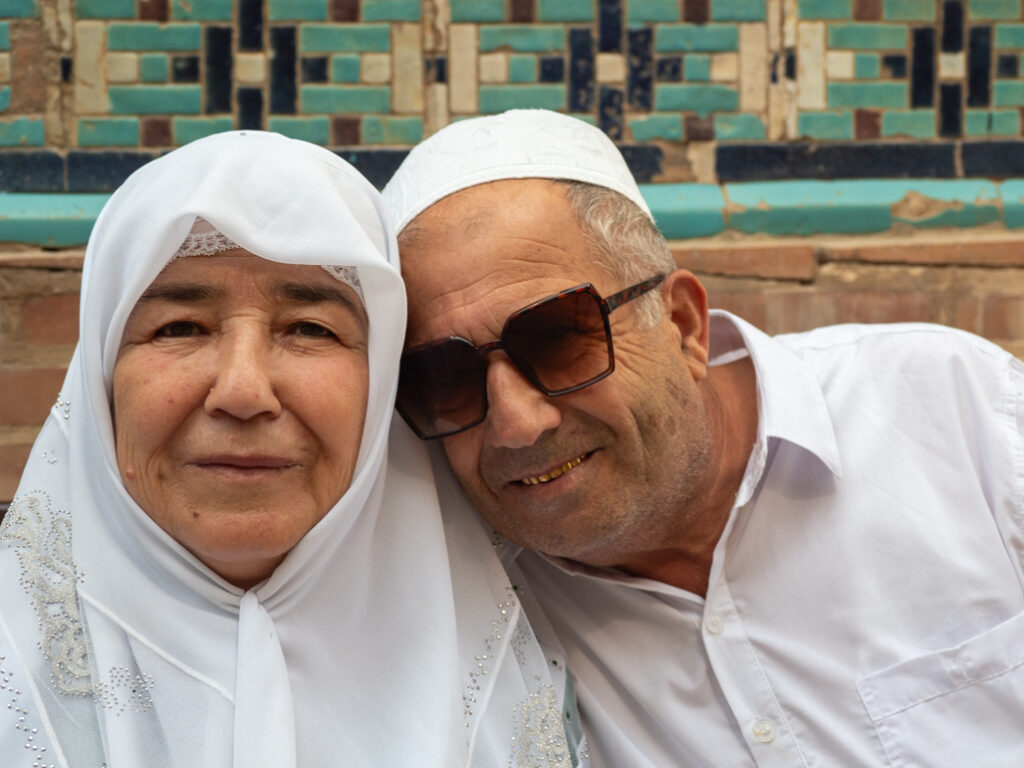 These children were in traditional dress and were being photographed by a professional photographer. I was quite impressed at how patient they were and how they did whatever the parents and photographer asked them to do.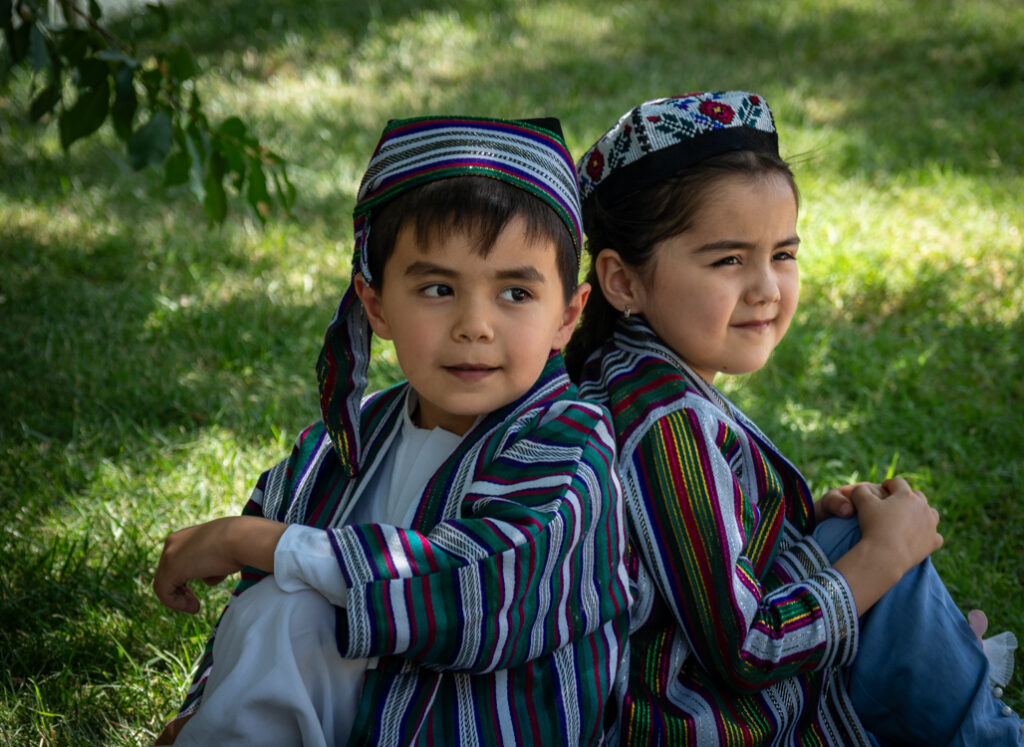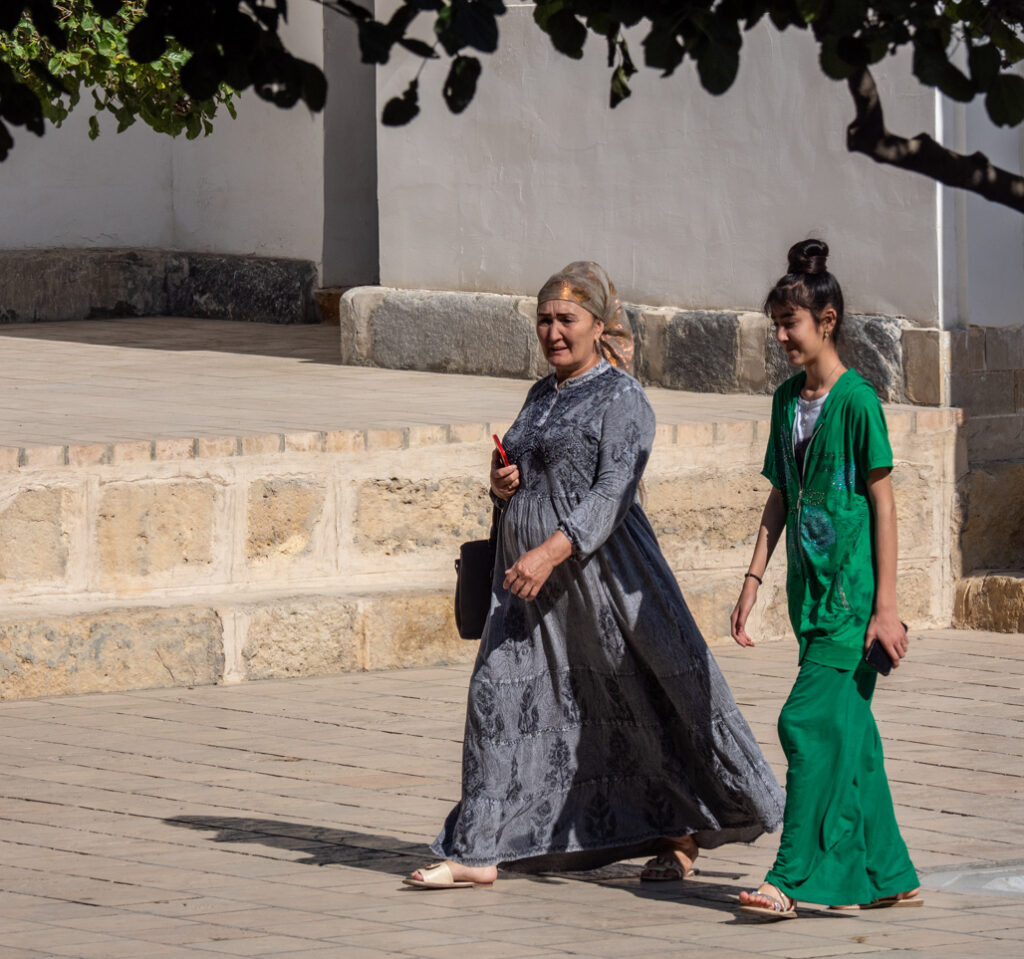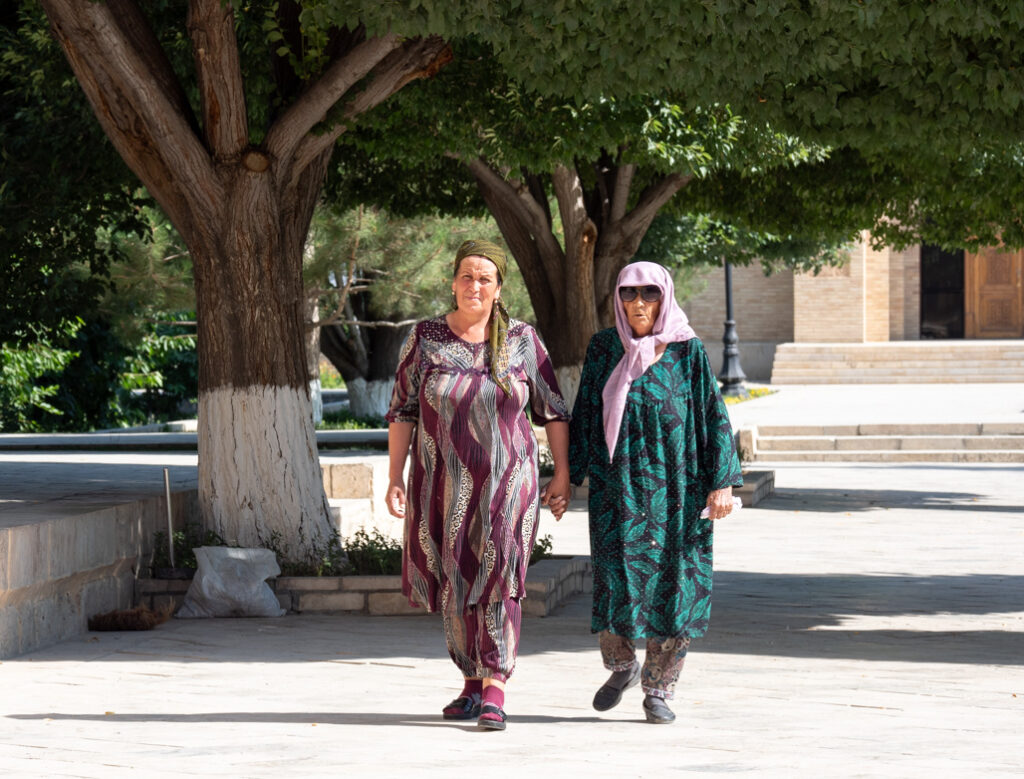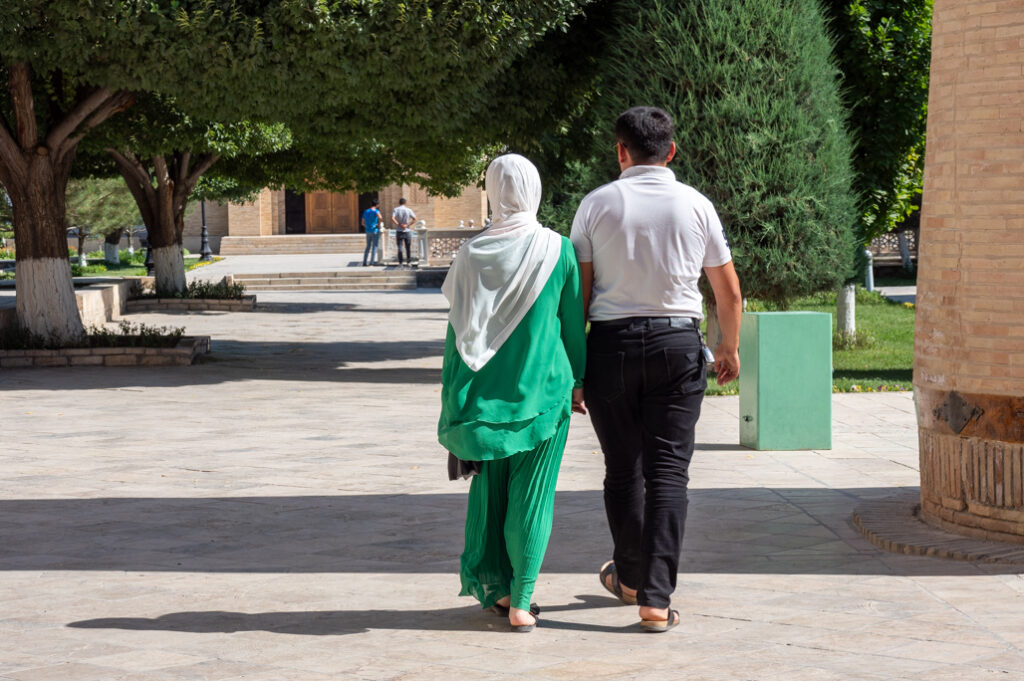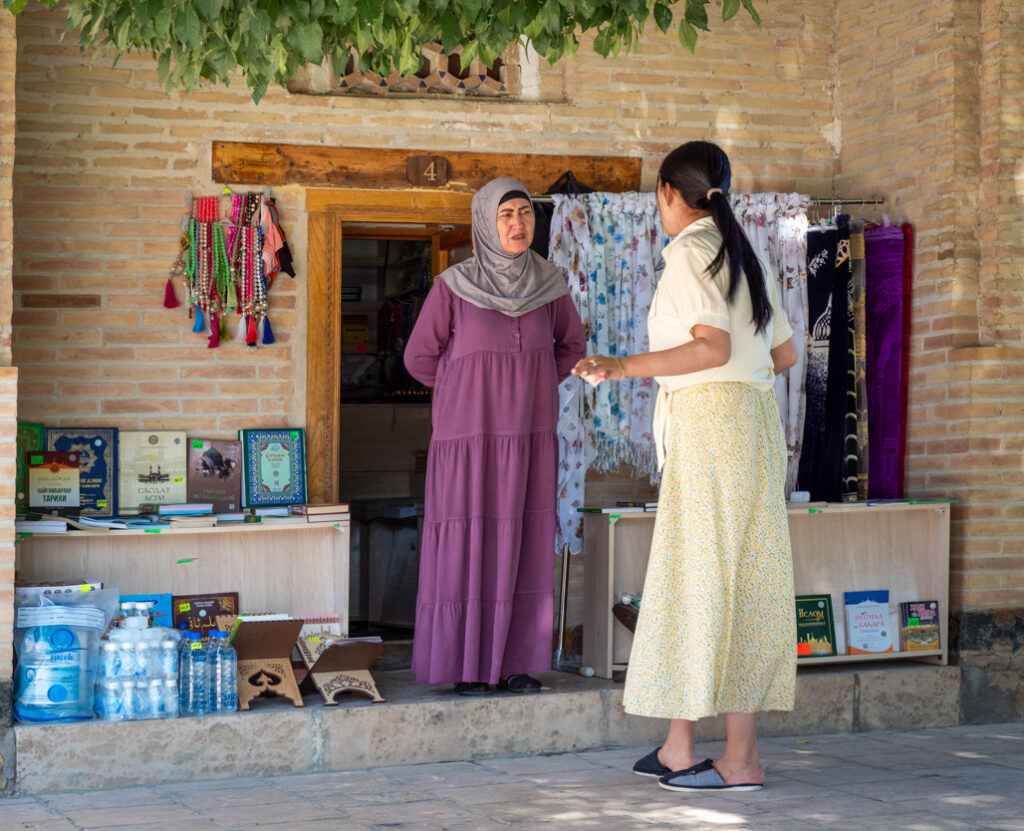 A shopping spree…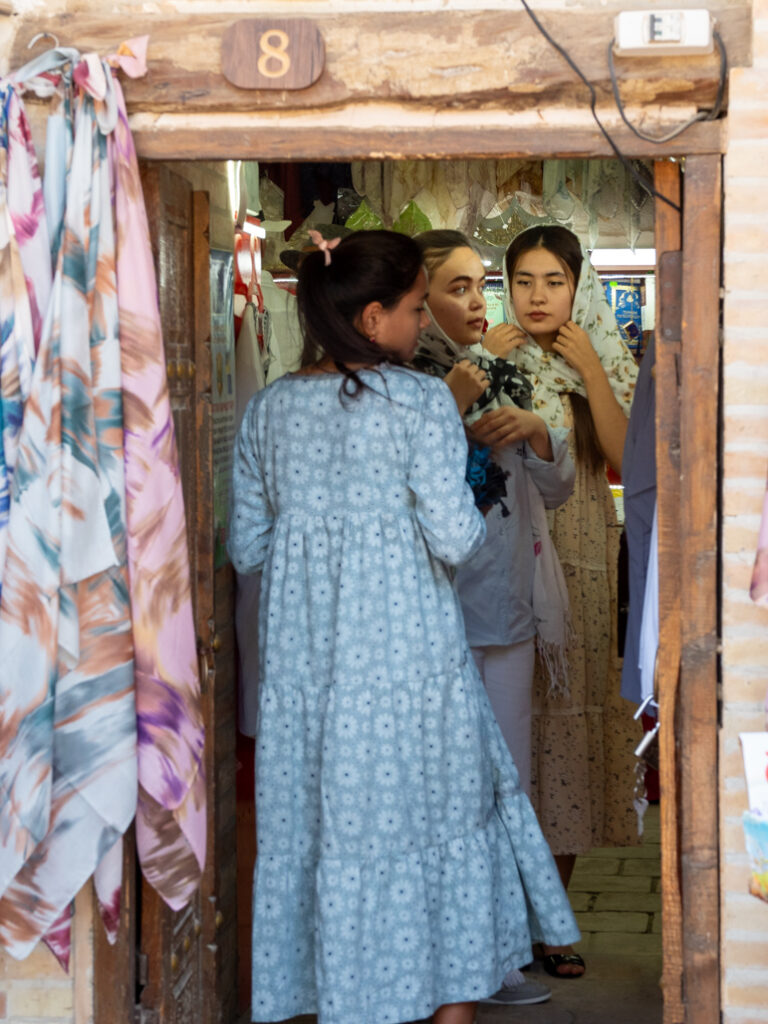 The welcome committee to a horse show.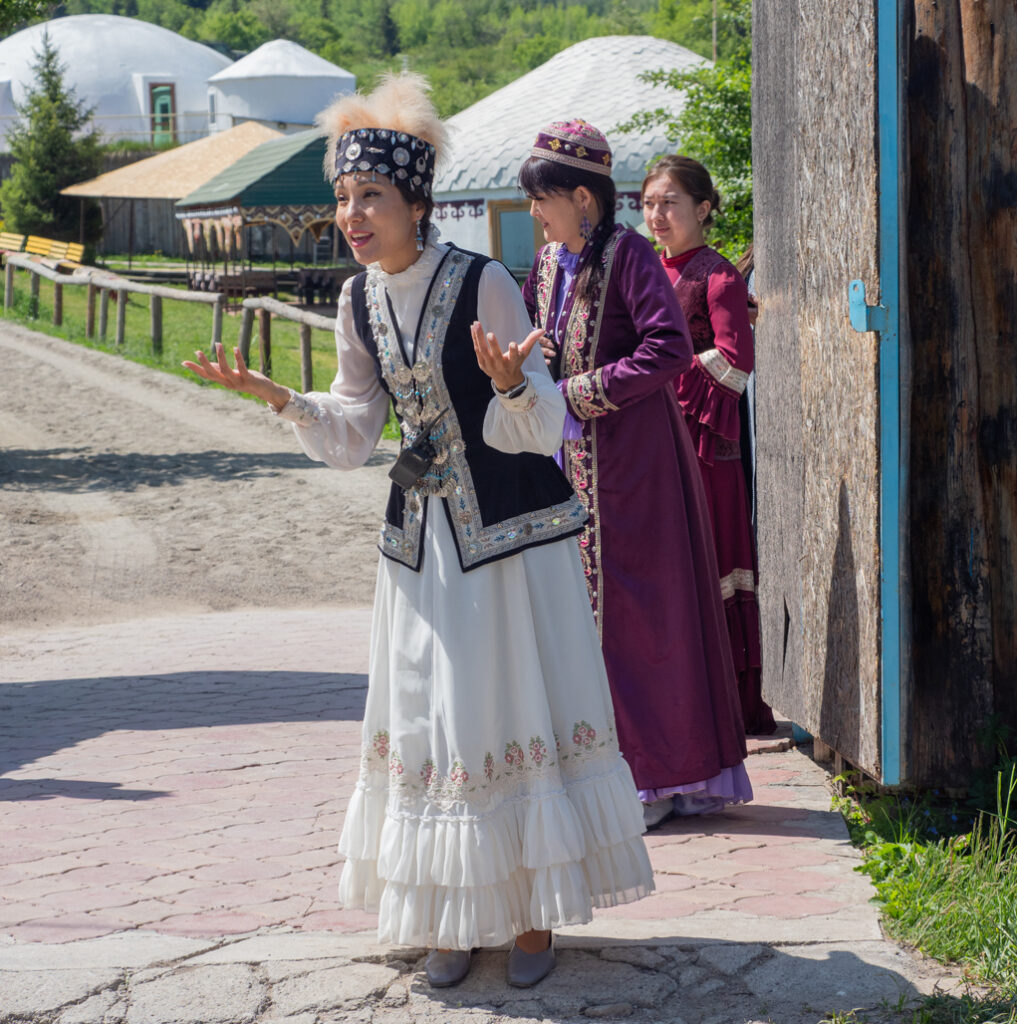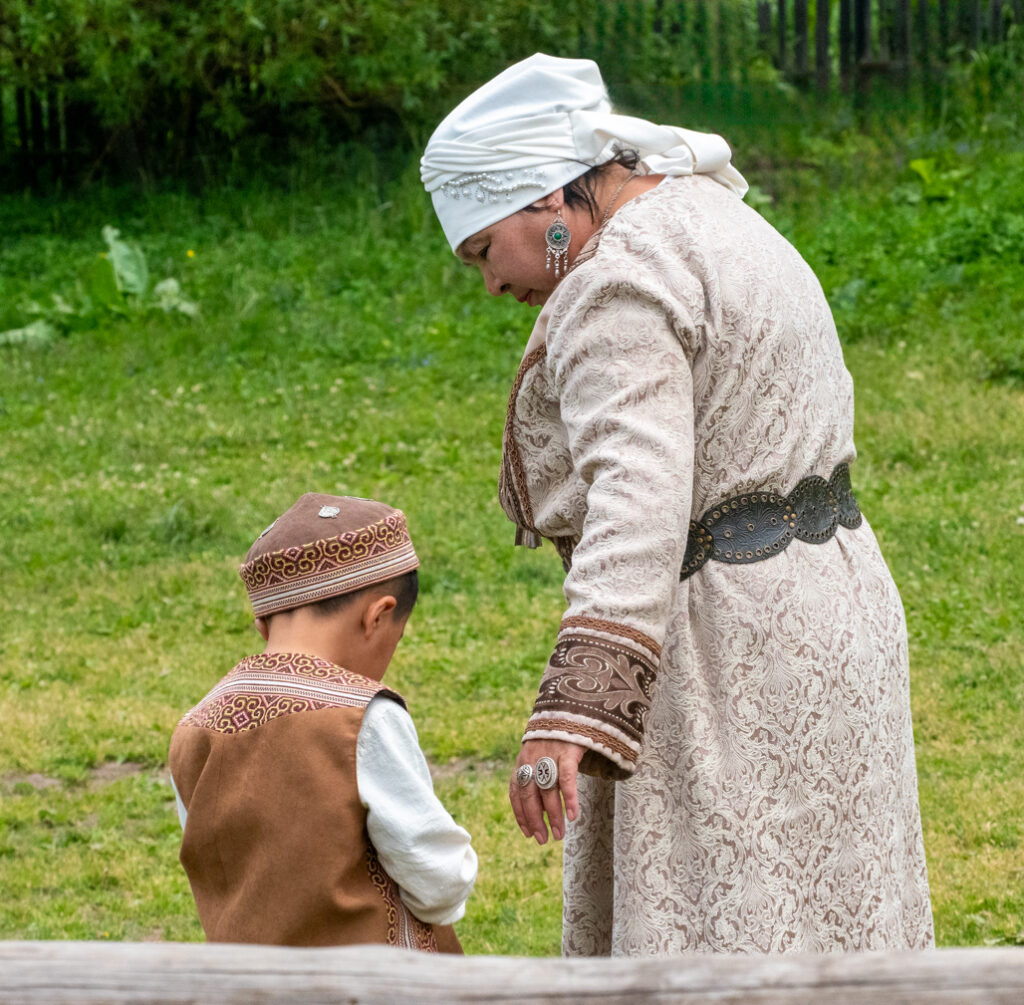 In this market the dad really wanted their photo taken.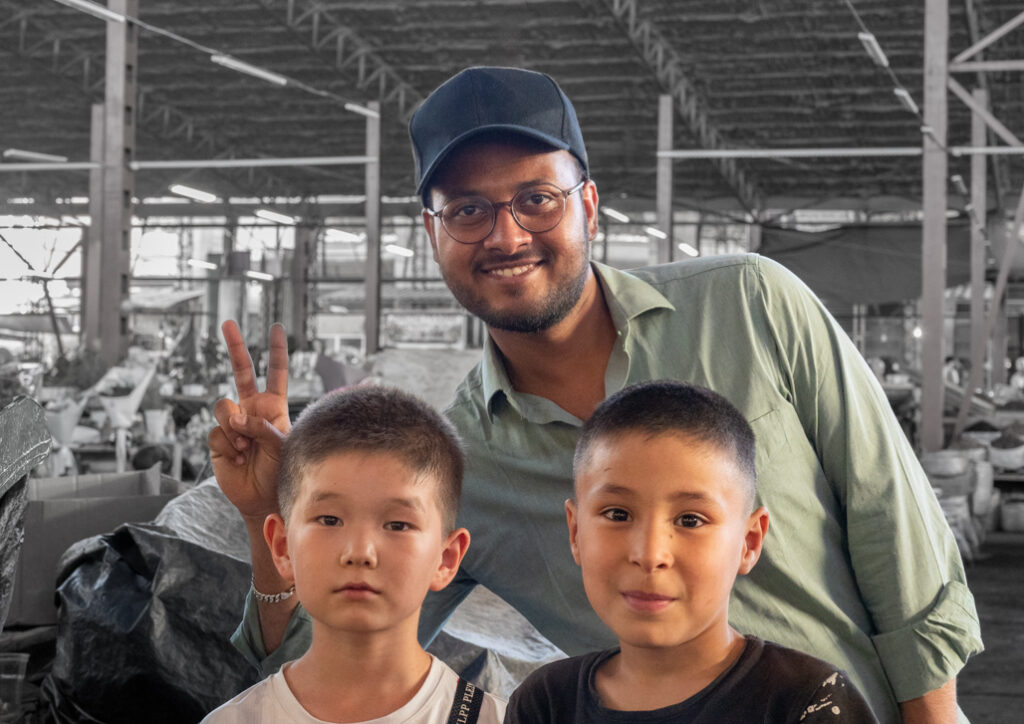 The next three photos were taken at the home/yurt camp site where we had lunch and watched the family build a yurt – showing us how it is done. I particularly loved watching the kids.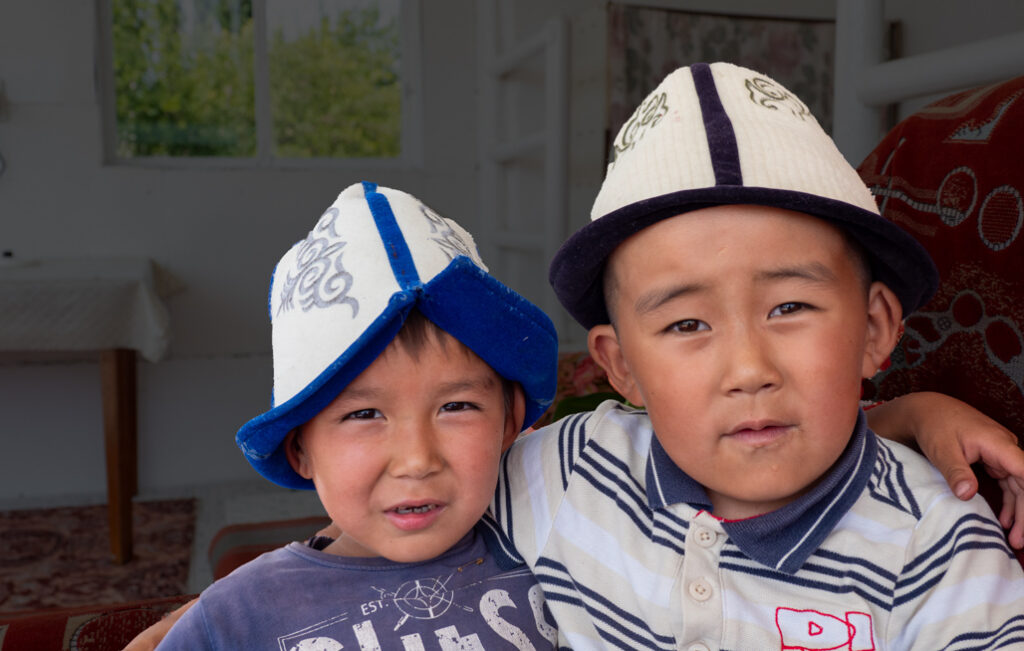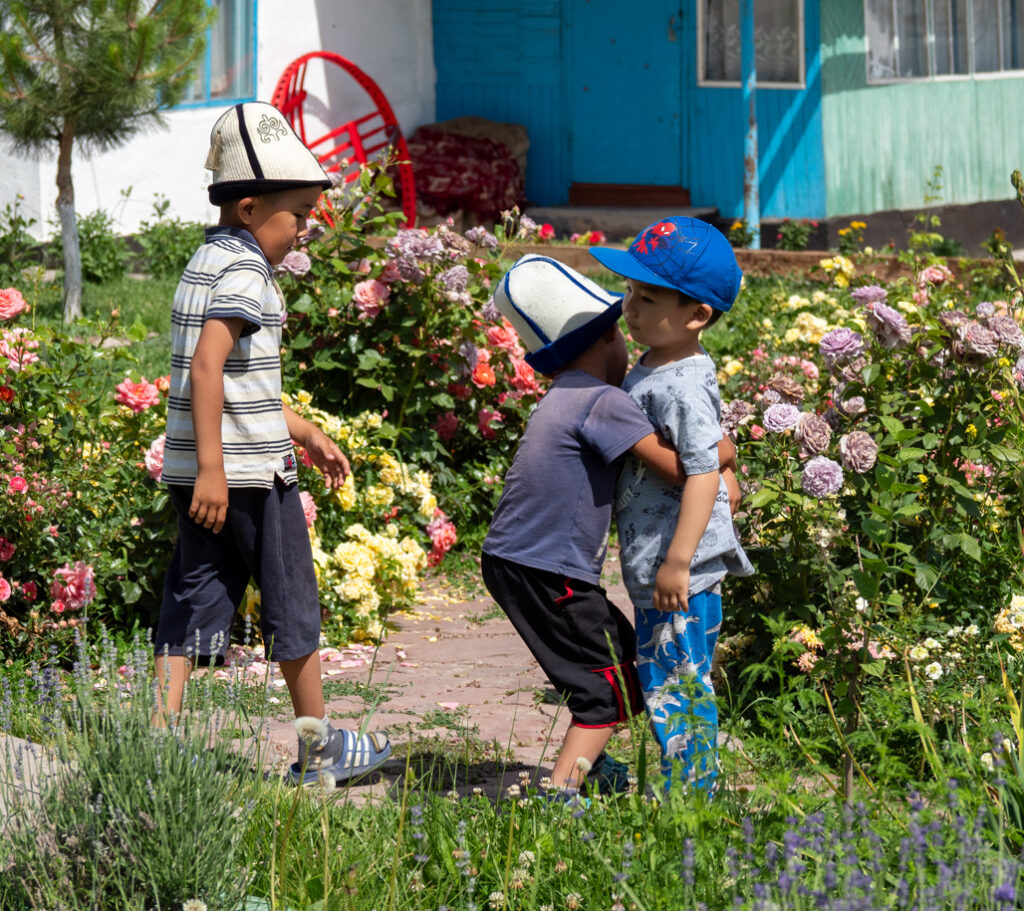 The little girl – probably two years old – is very shy. Look how the older boy guides and protects her.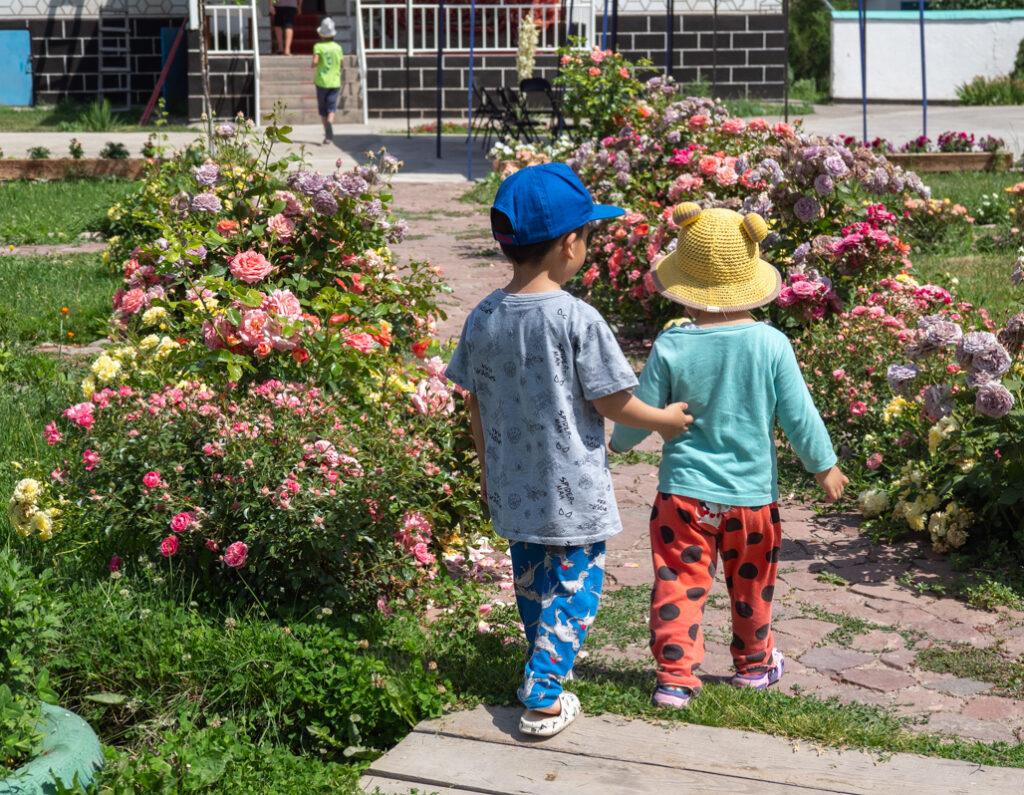 Yup. The cell phone.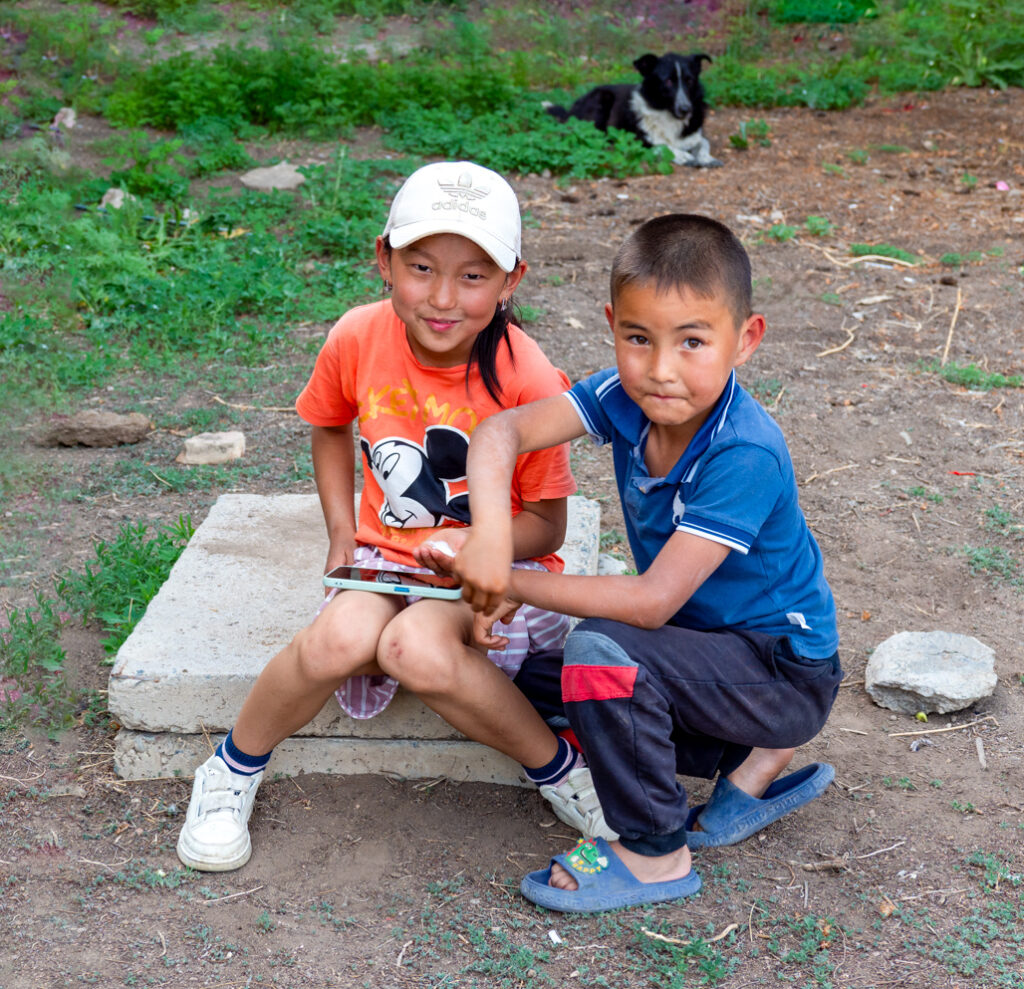 Just out for a horseback stroll in the country.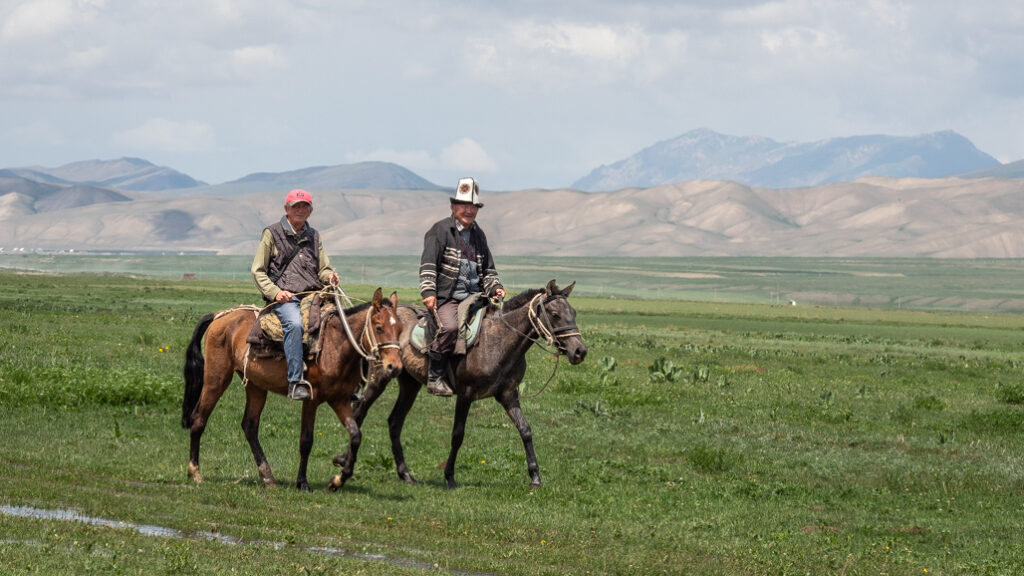 Driving through a small village in Kyrgyzstan we saw these two boys out playing together. When we approached them, they were friendly and happy for us to photograph them and their horse.