More animals than people. Nomads or semi-nomads. Weather and grazing lands throughout the year.
During the time of our travels we watched nomadic people taking their animals out of the lowlands where it was getting quite hot to the mountains and plateaus where the elevation is high and the temperatures are lower at that time of year.
Horses, sheep, goats are the animals most often seen in Kyrgyzstan.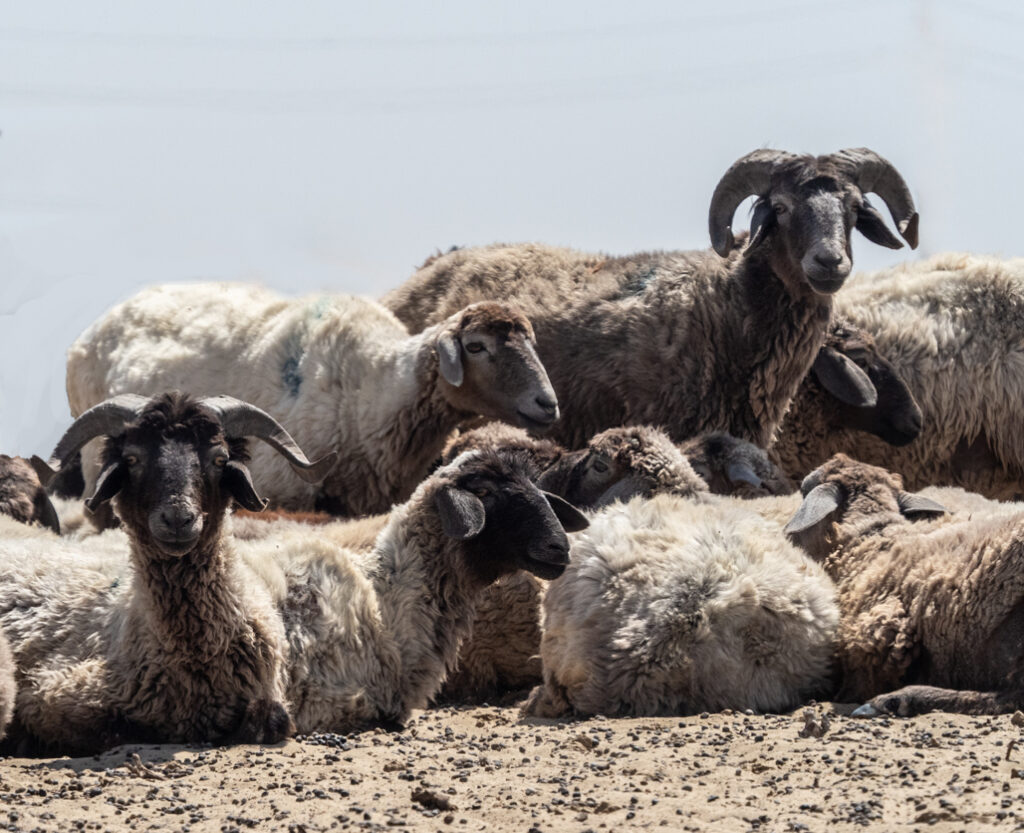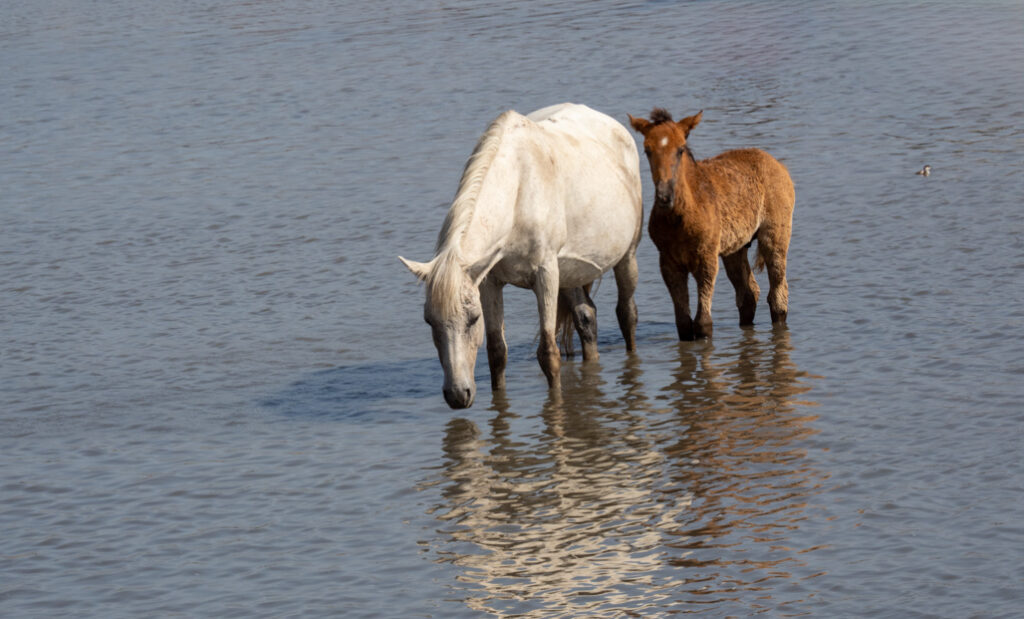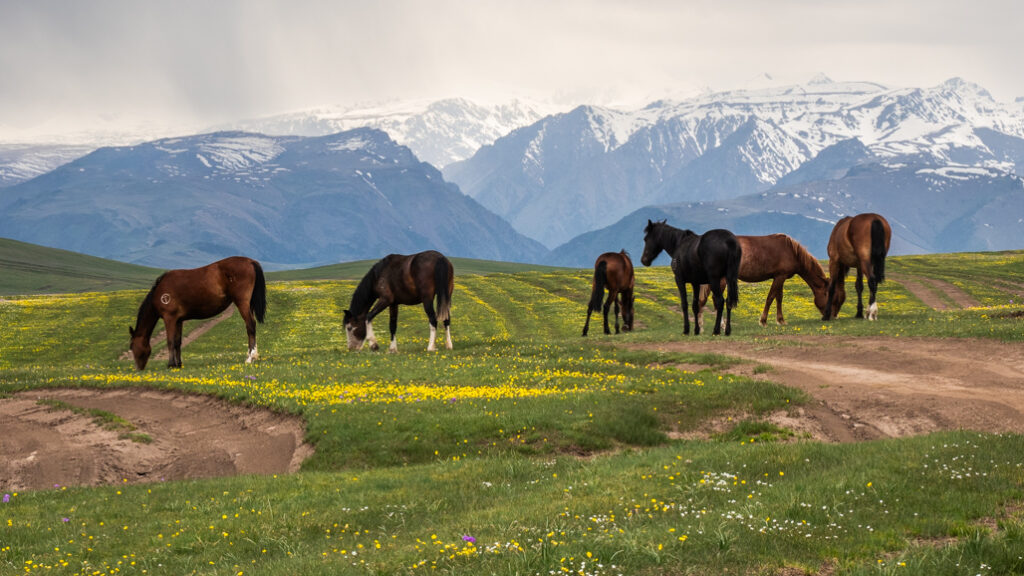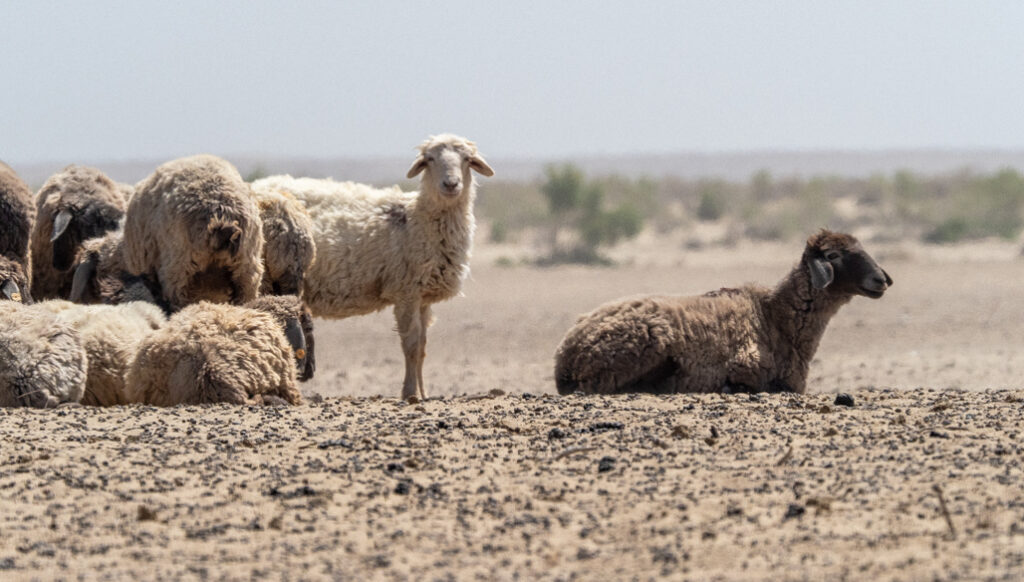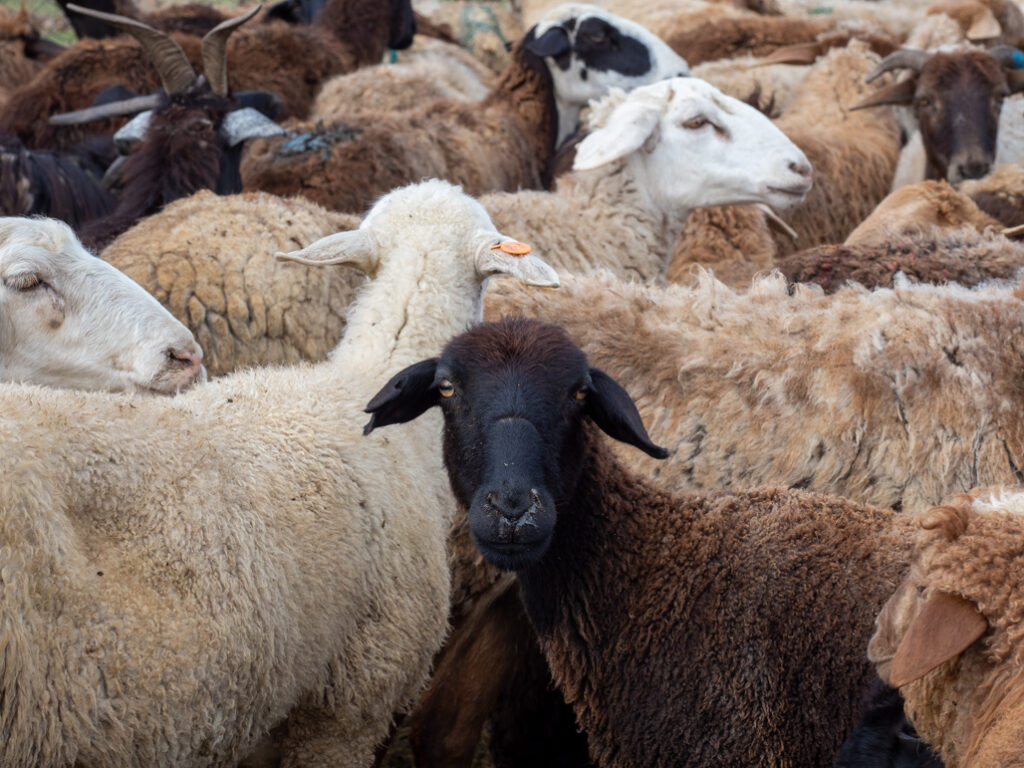 Here are images of nomads guiding their animals up to the higher elevations where the temperatures are cooler and the grass is greener.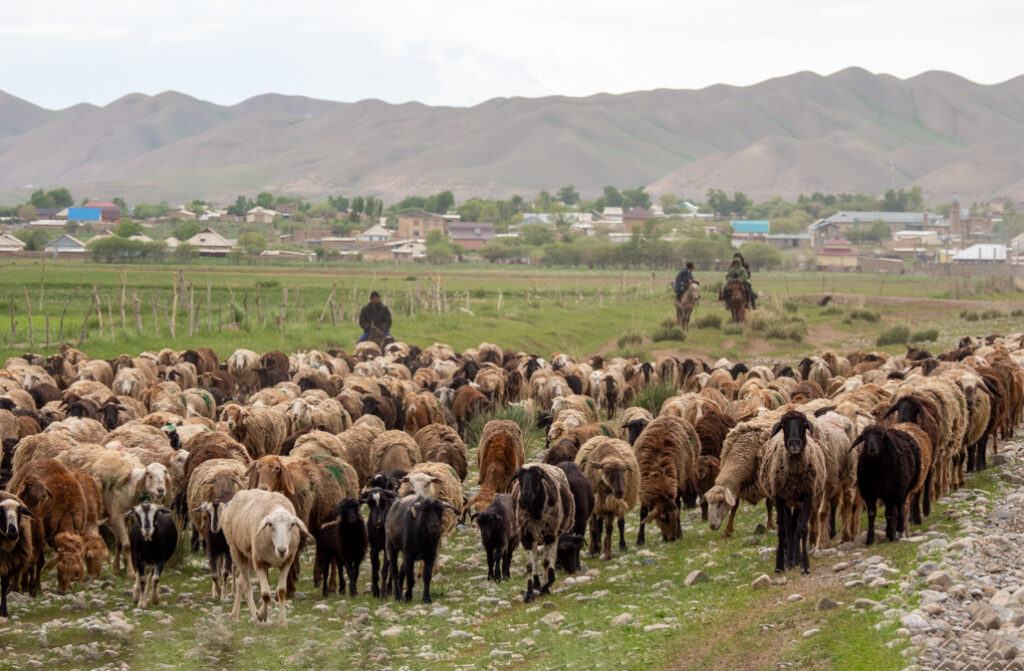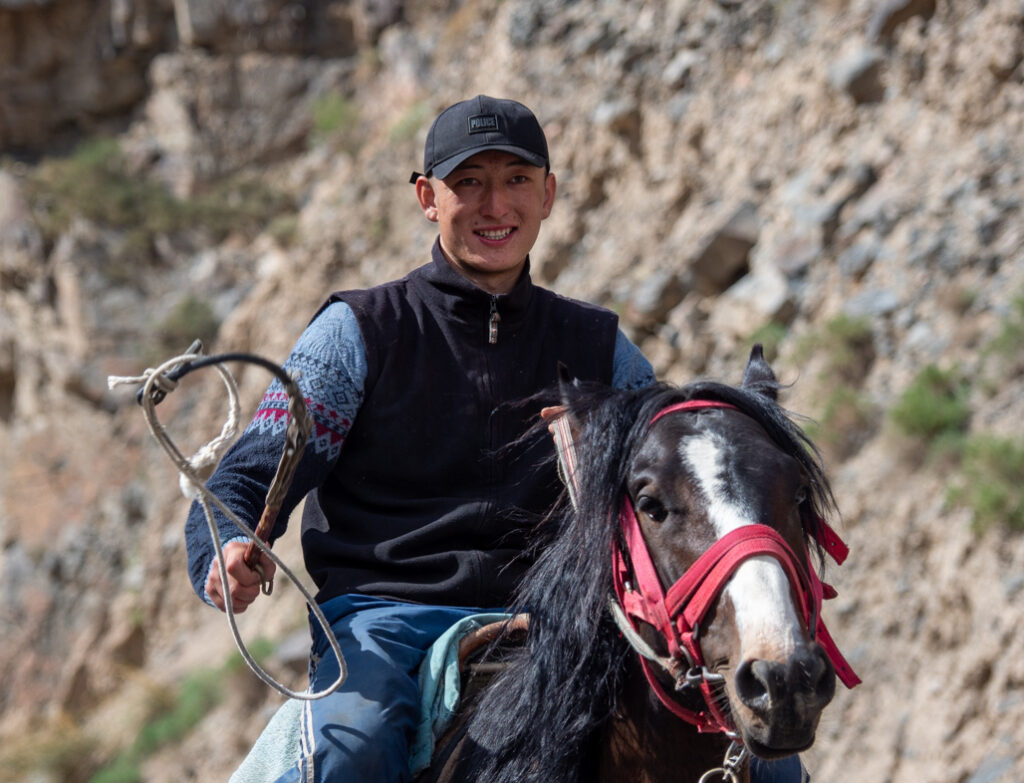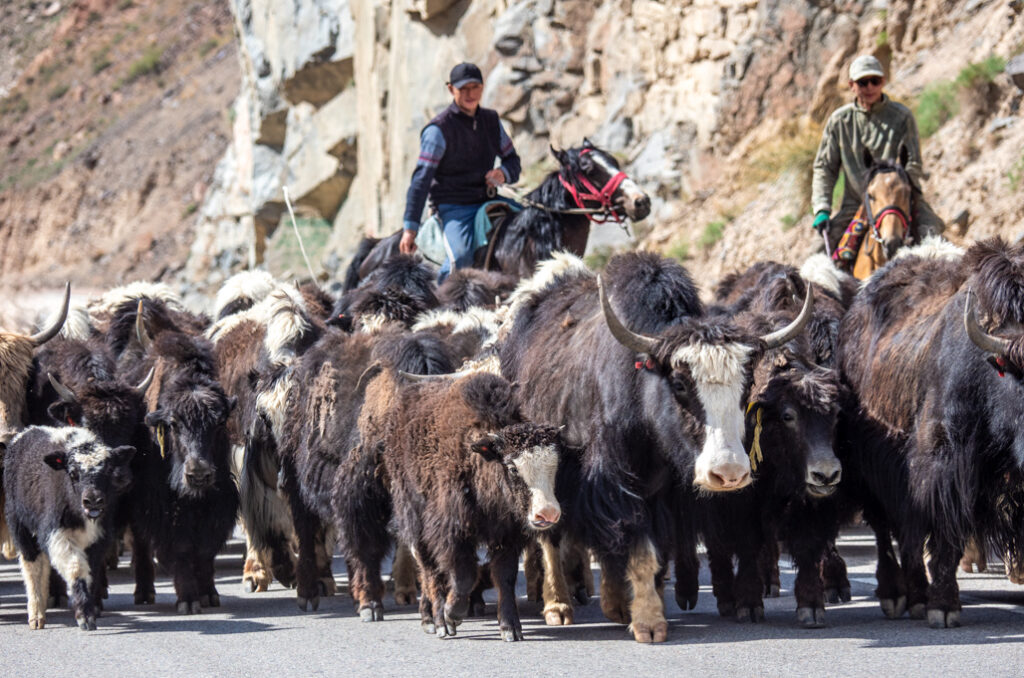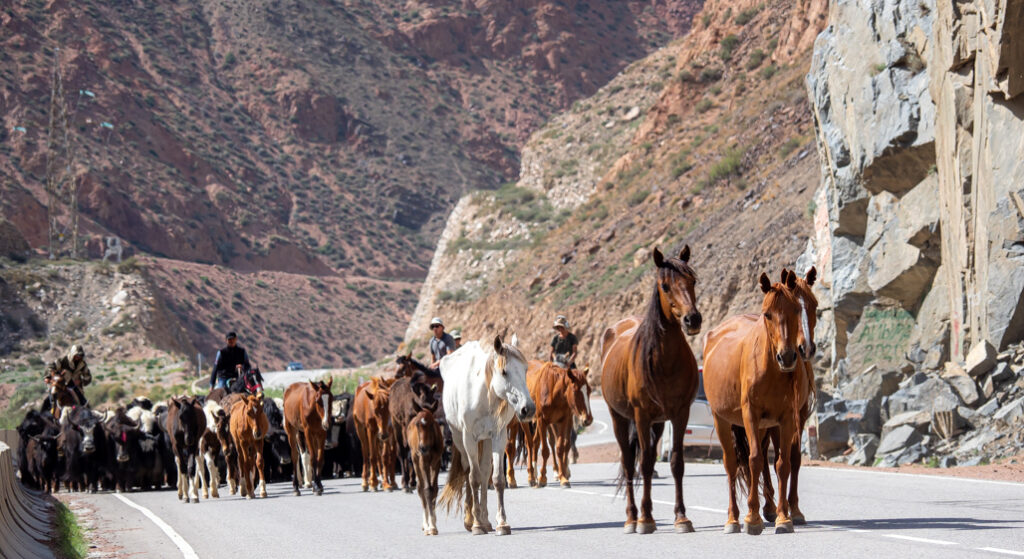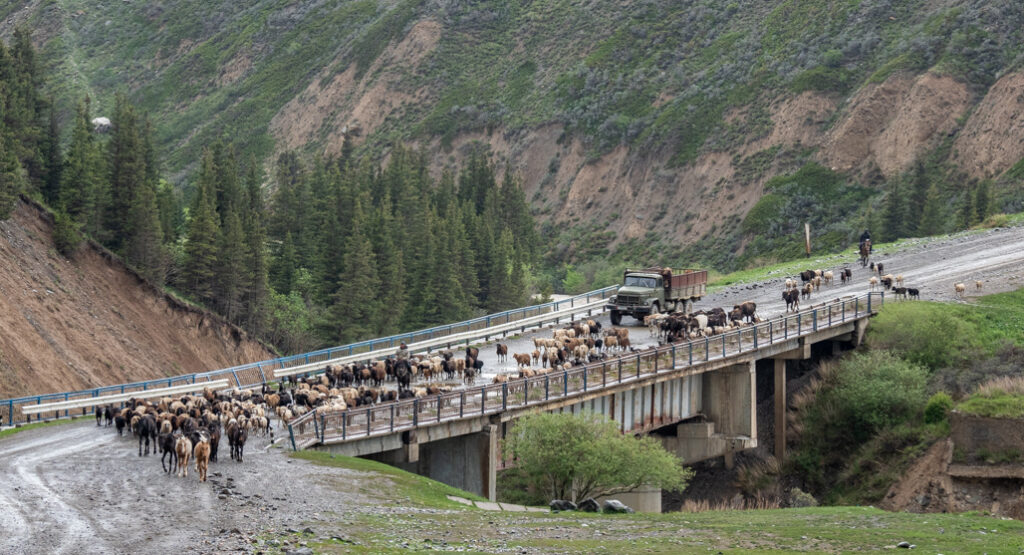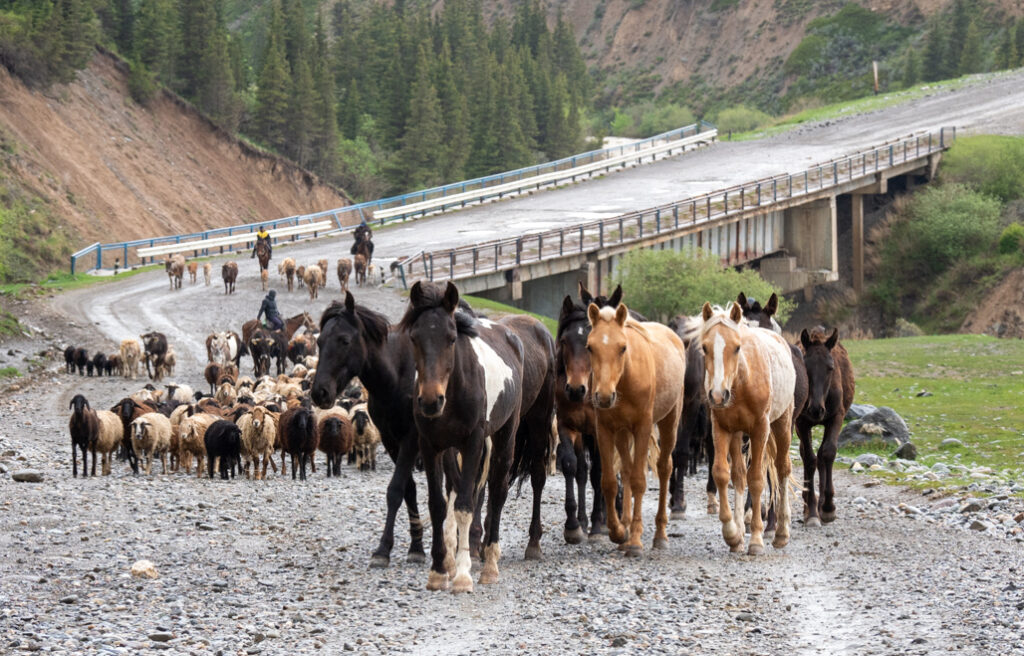 When they finally get to the highlands the nomads build their yurt camps and settle in for the season.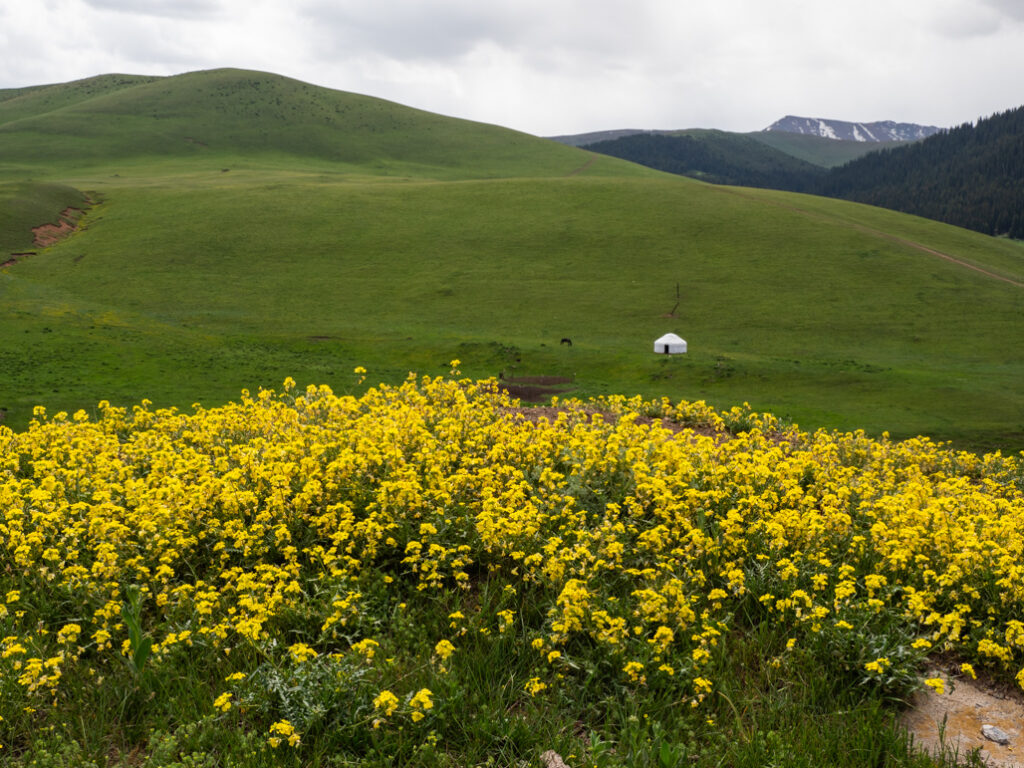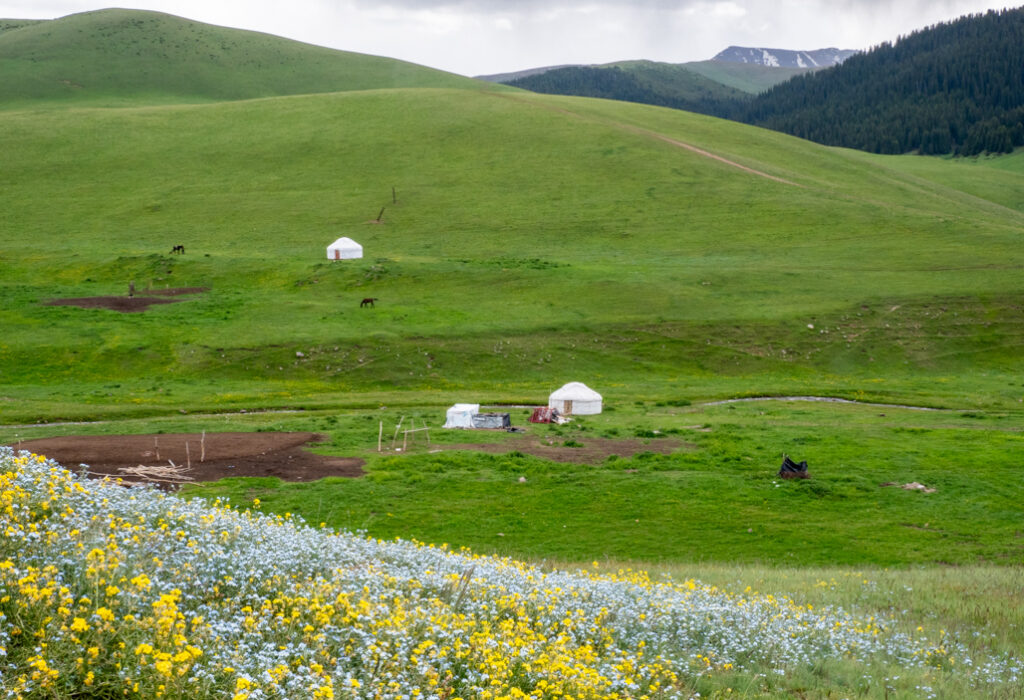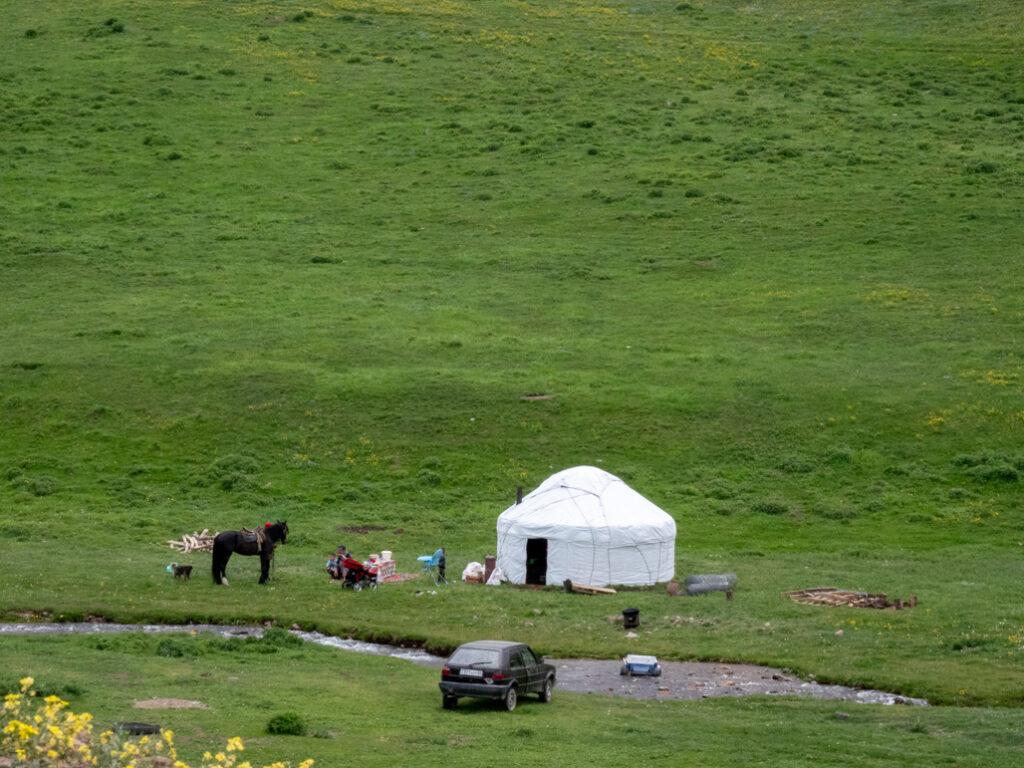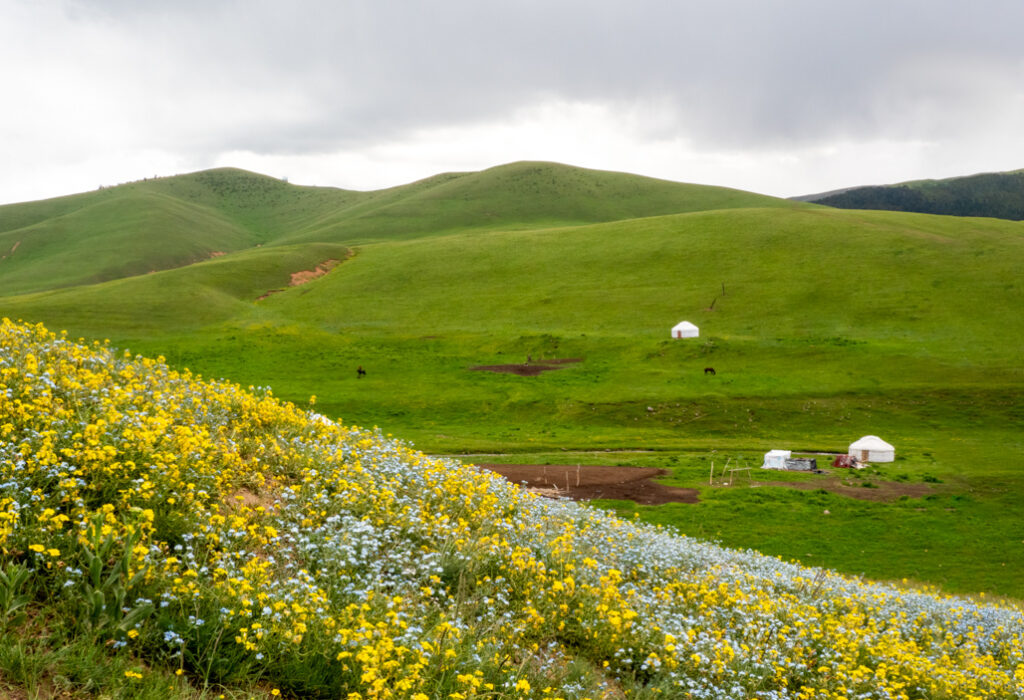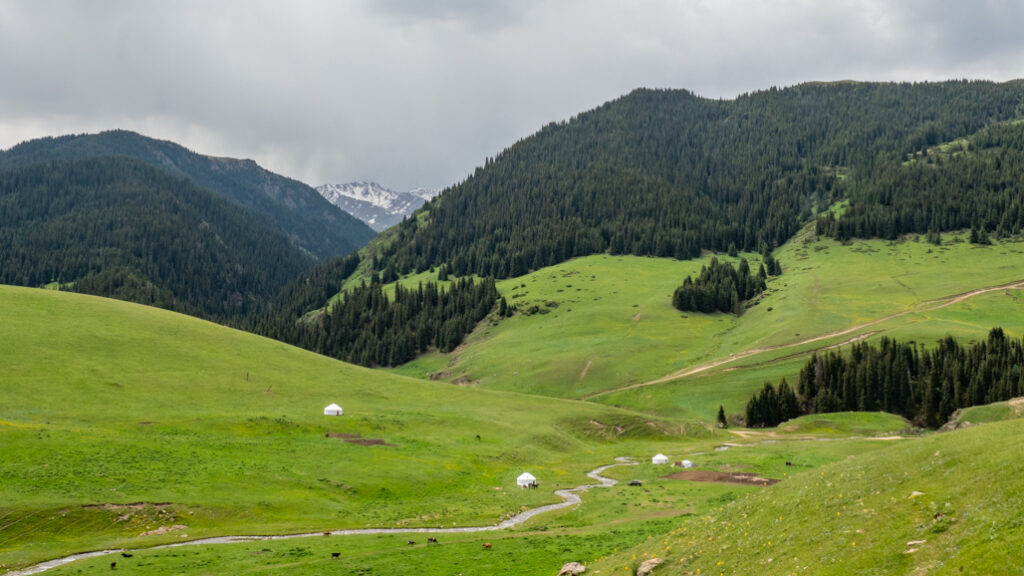 This man approached us and welcomed us. He was proud of his camp and animals.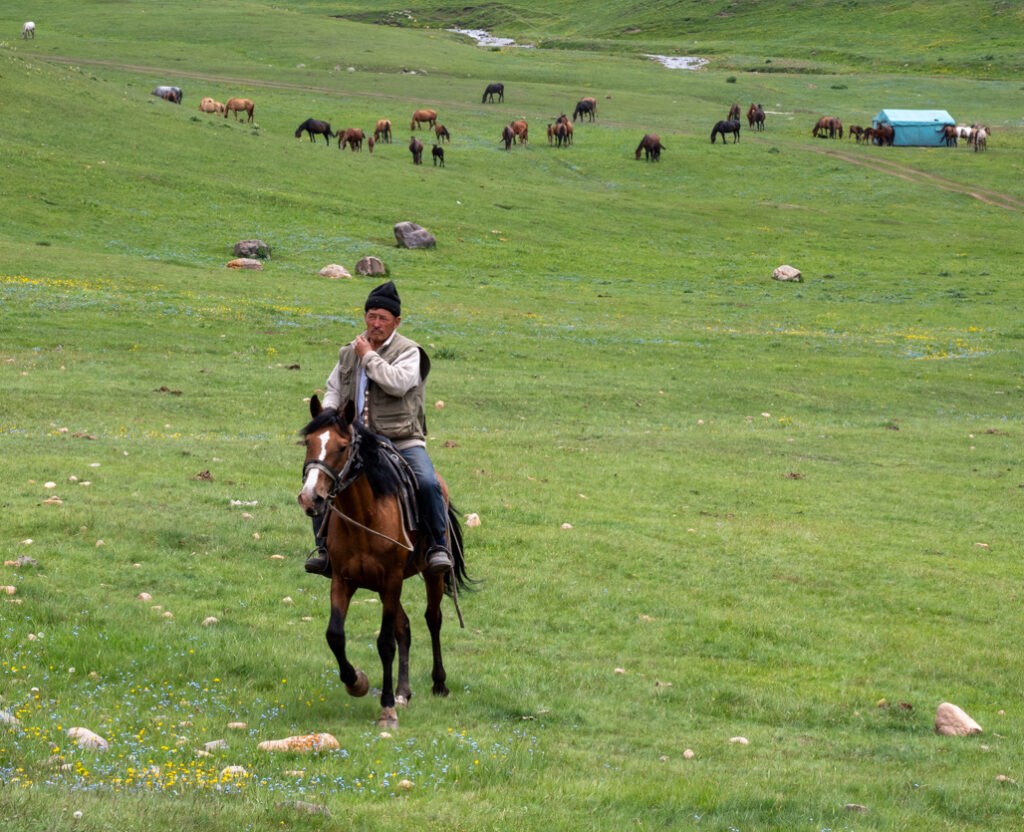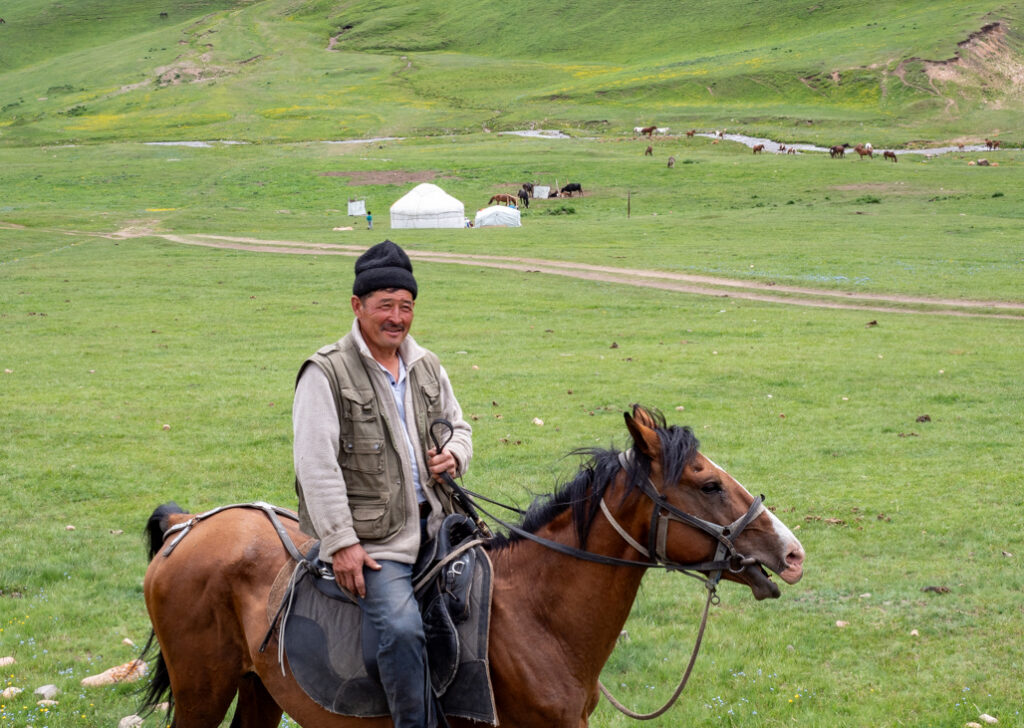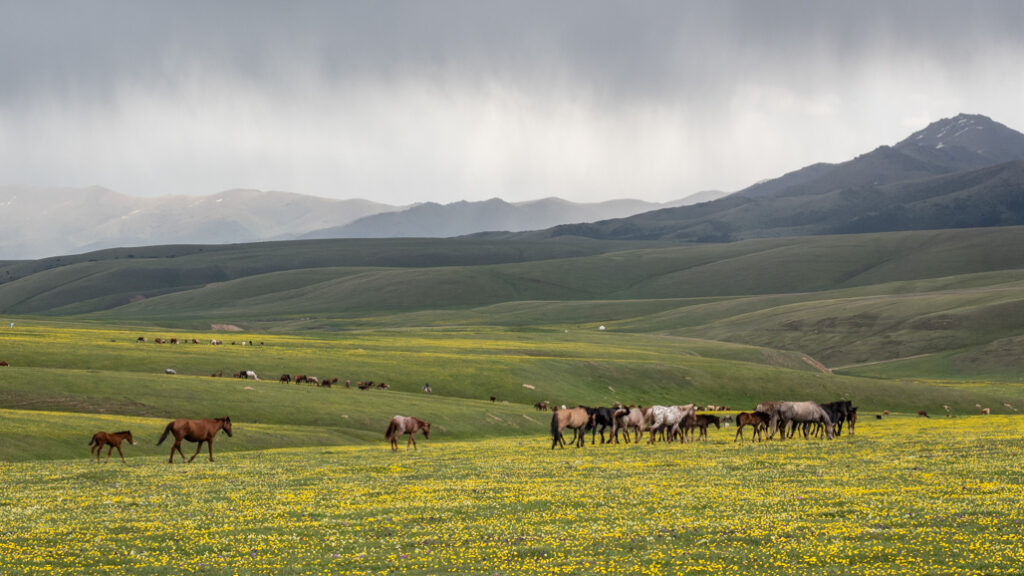 When we saw this man we stopped to talk. He said he was looking for his horses.