In this post I will feature several art forms found in Indonesia.
This is Wayan Dirga, a prominent sacred Balinese mask artisan in Ubud Bali Indonesia. He is an artist, a teacher, writer, and a philosopher. His workshop and gallery are impressive. And he is a great subject for photographers.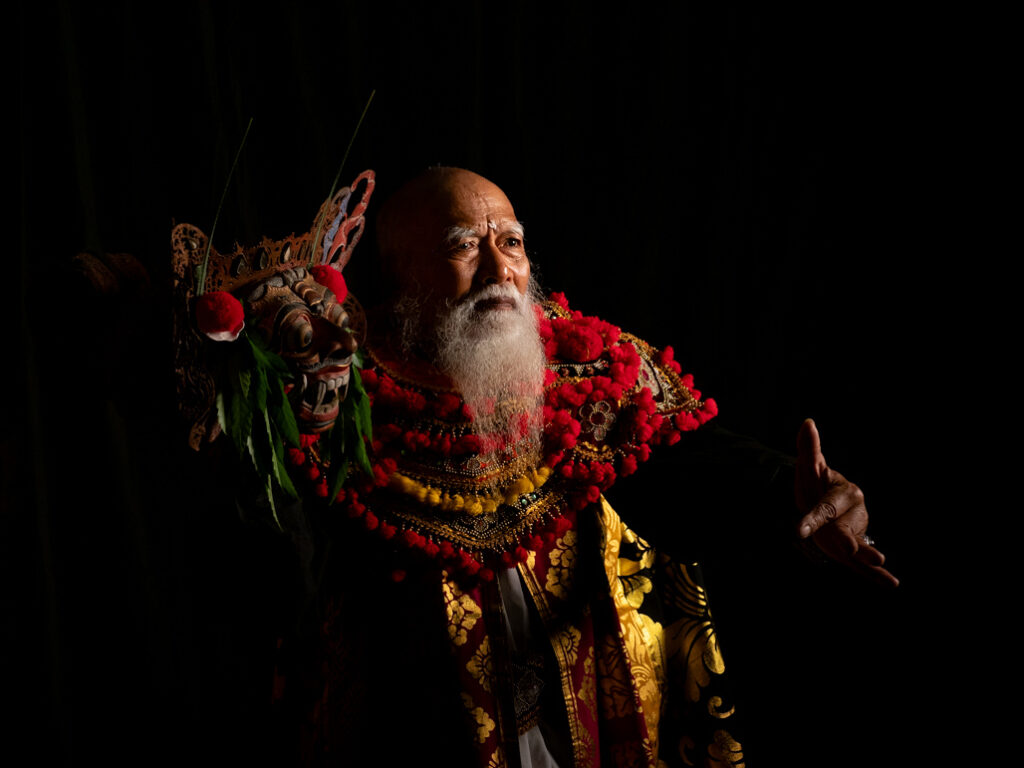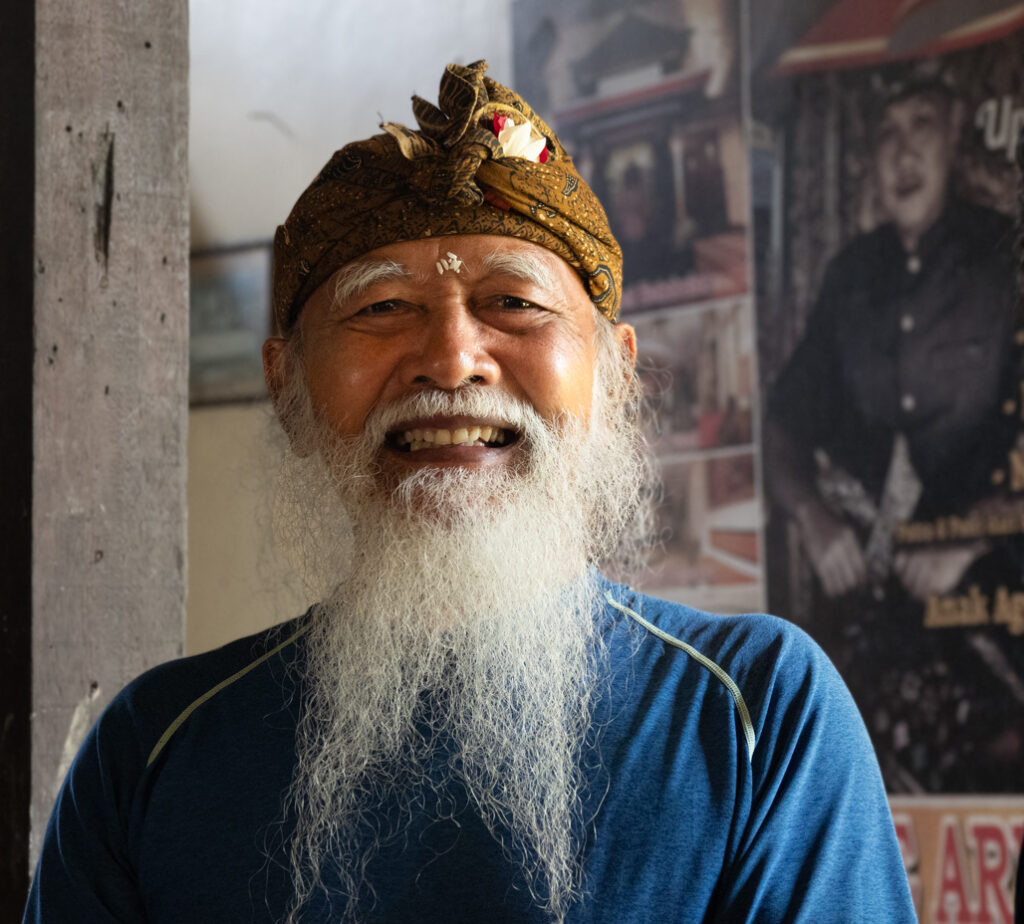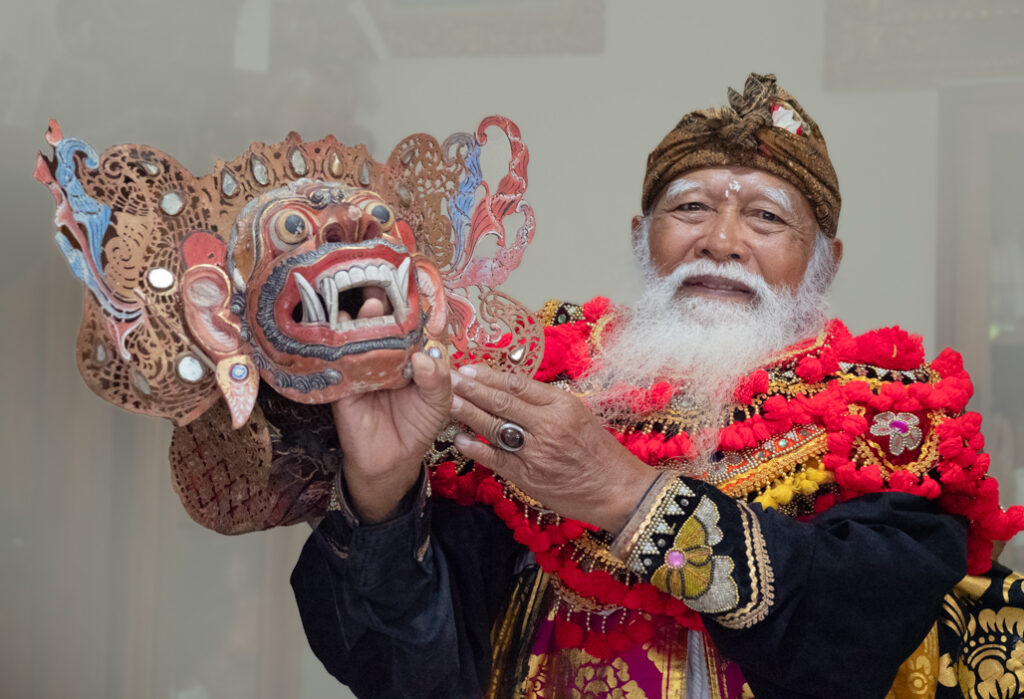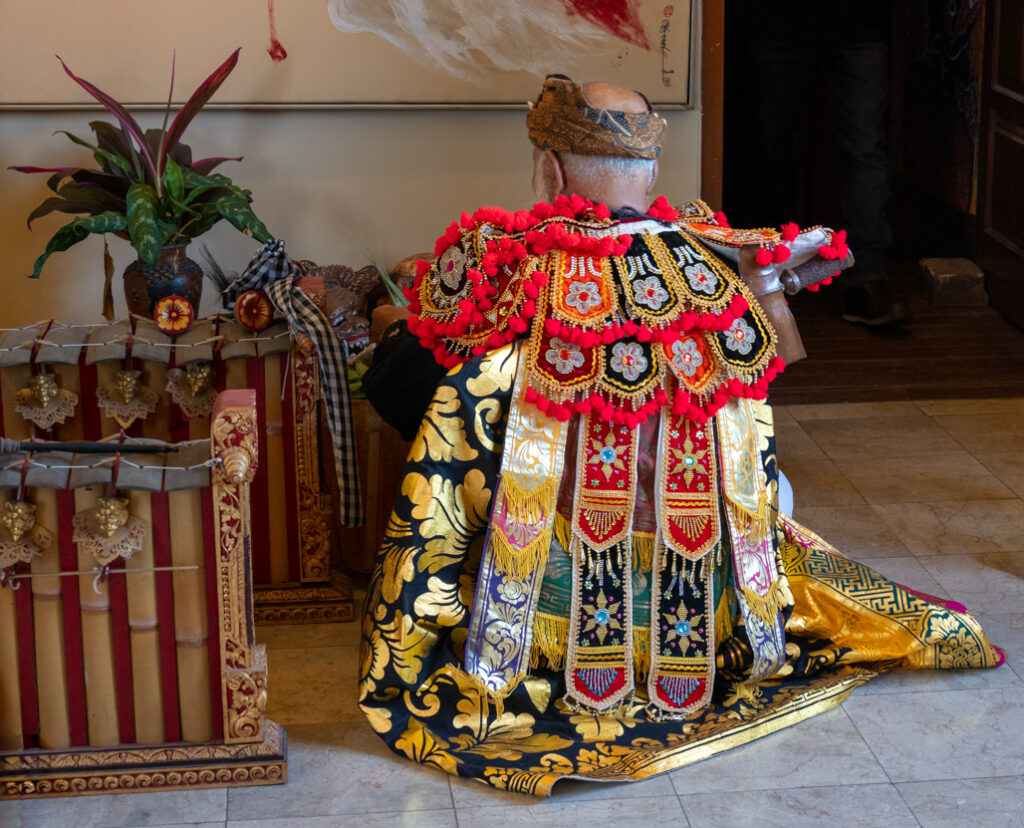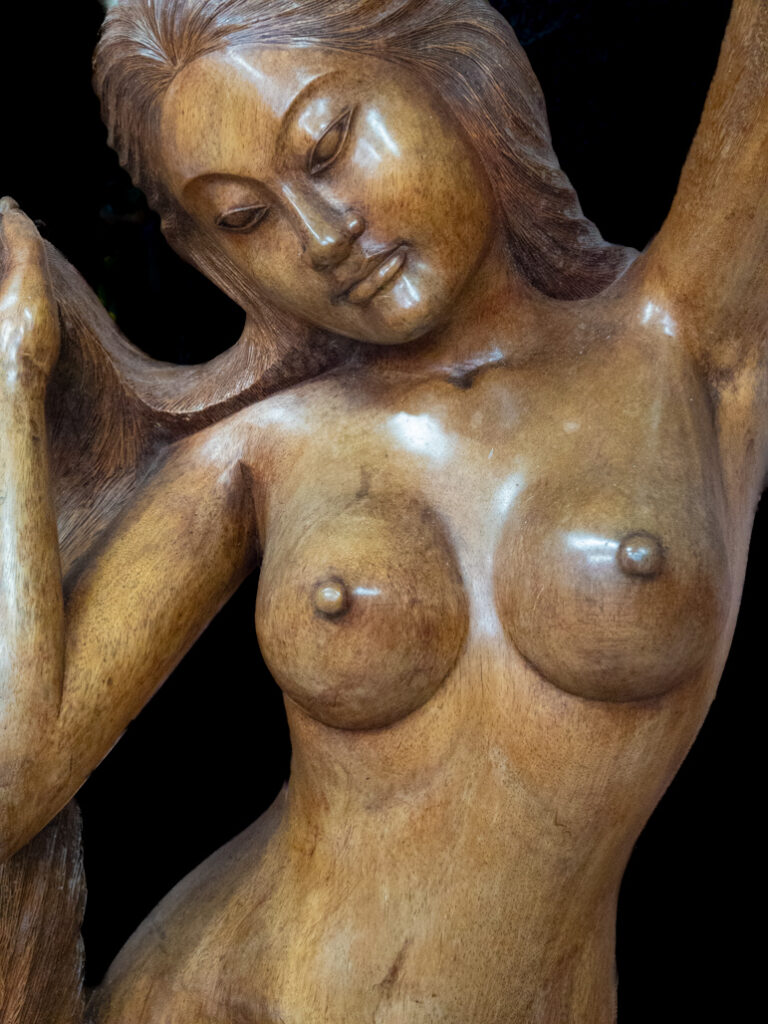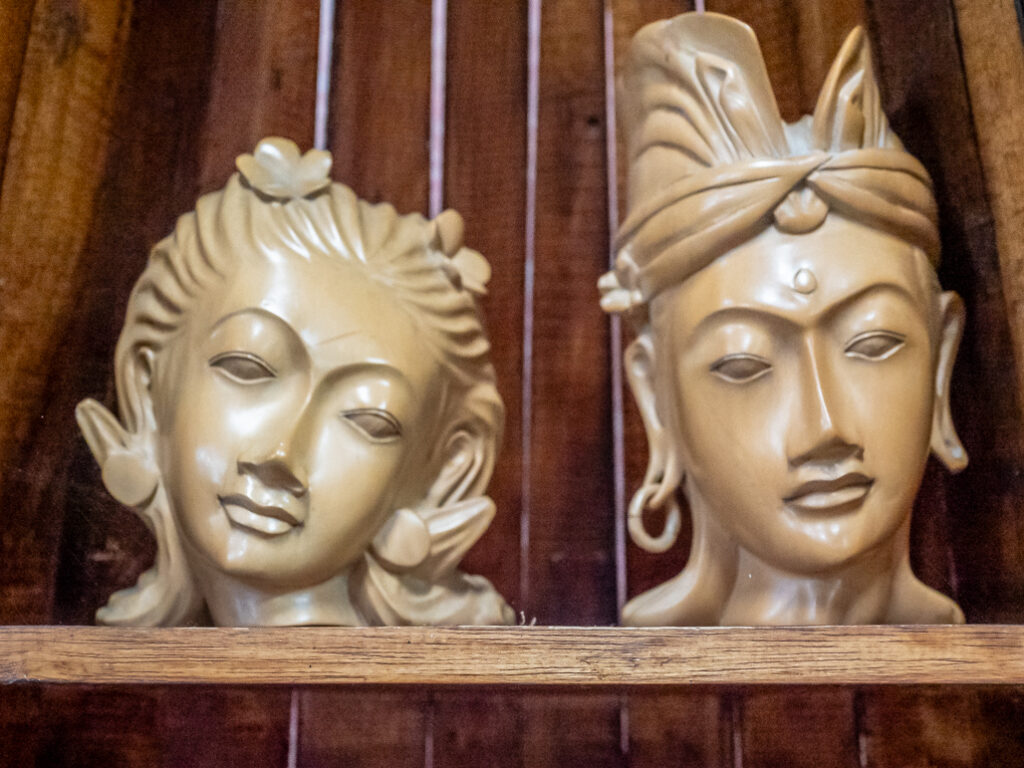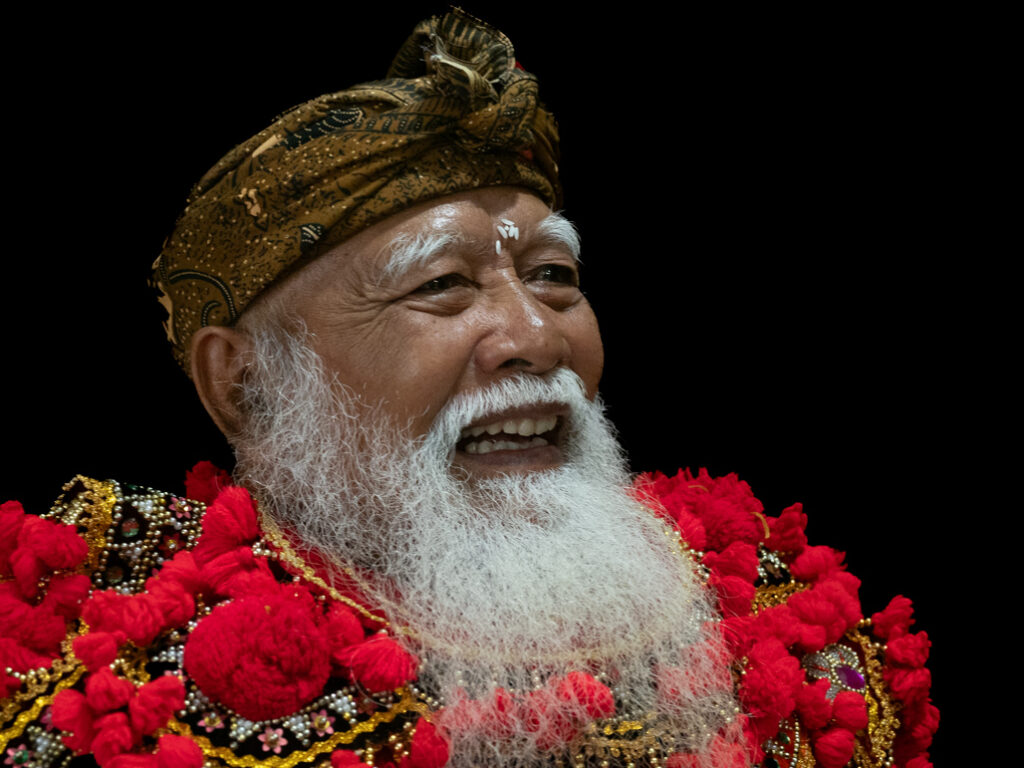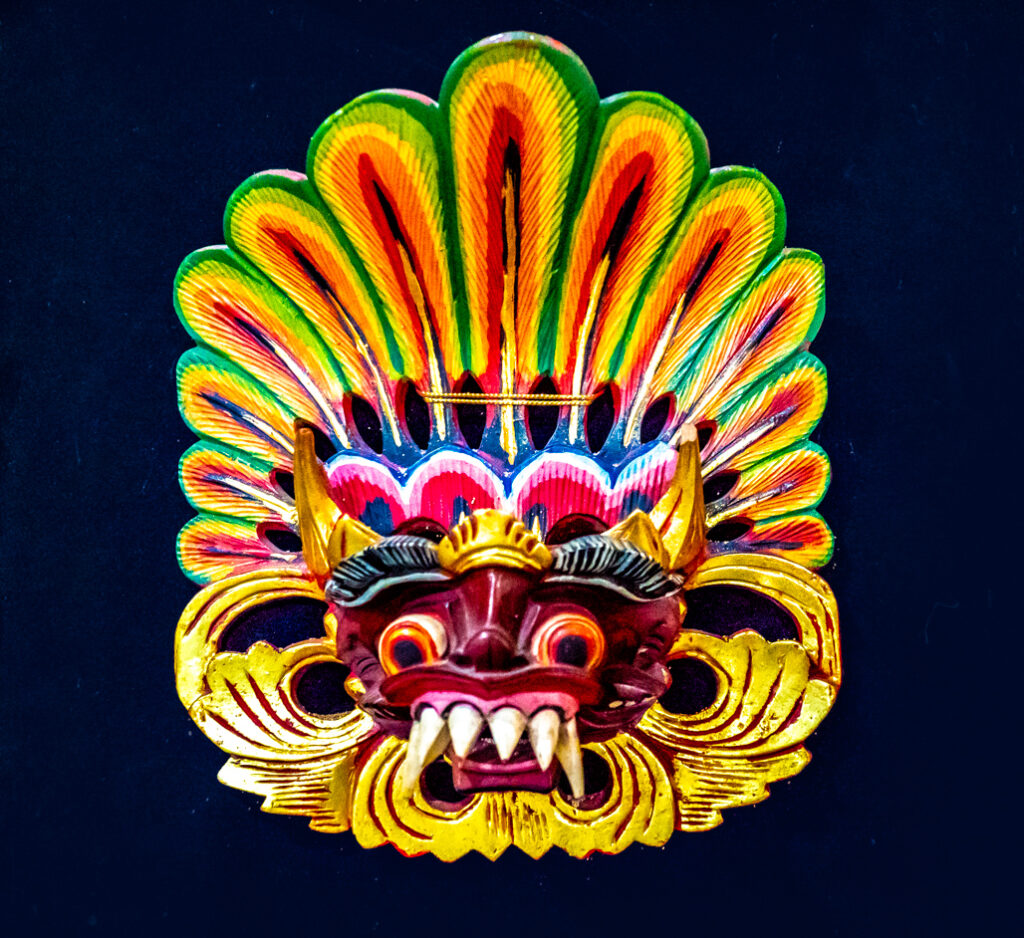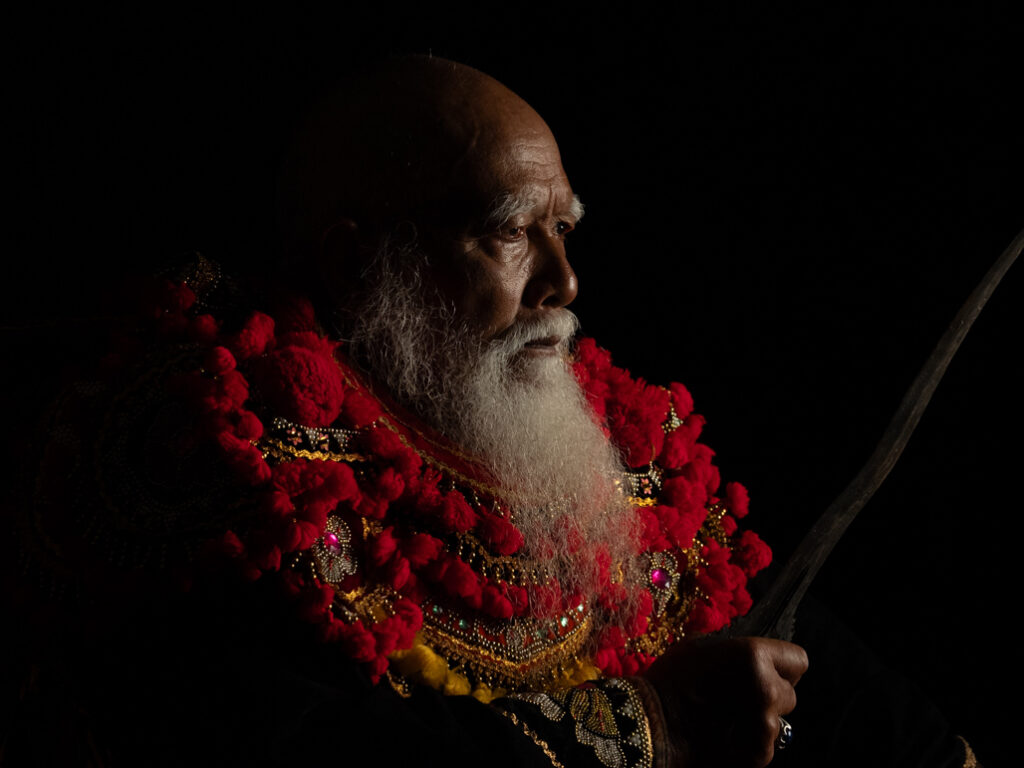 Here is one of the artisans who works at Wayan Dirga's studio. Note the way he arranges his feet as he works on his wooden masterpieces.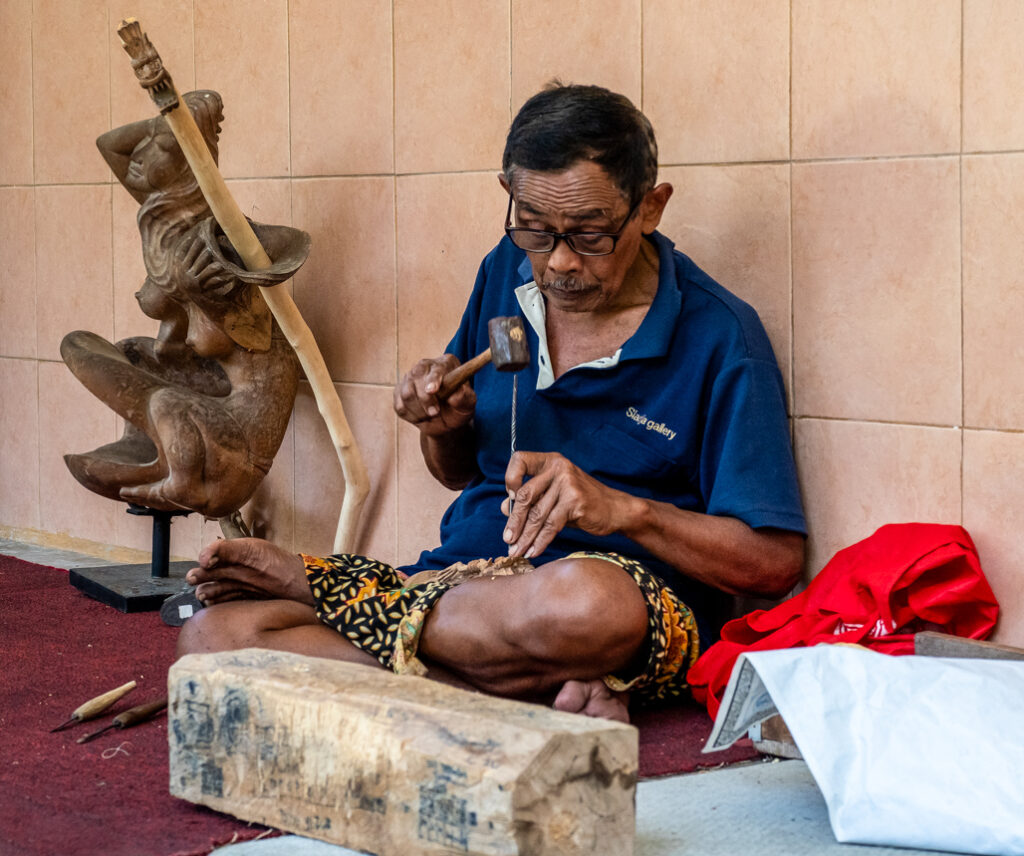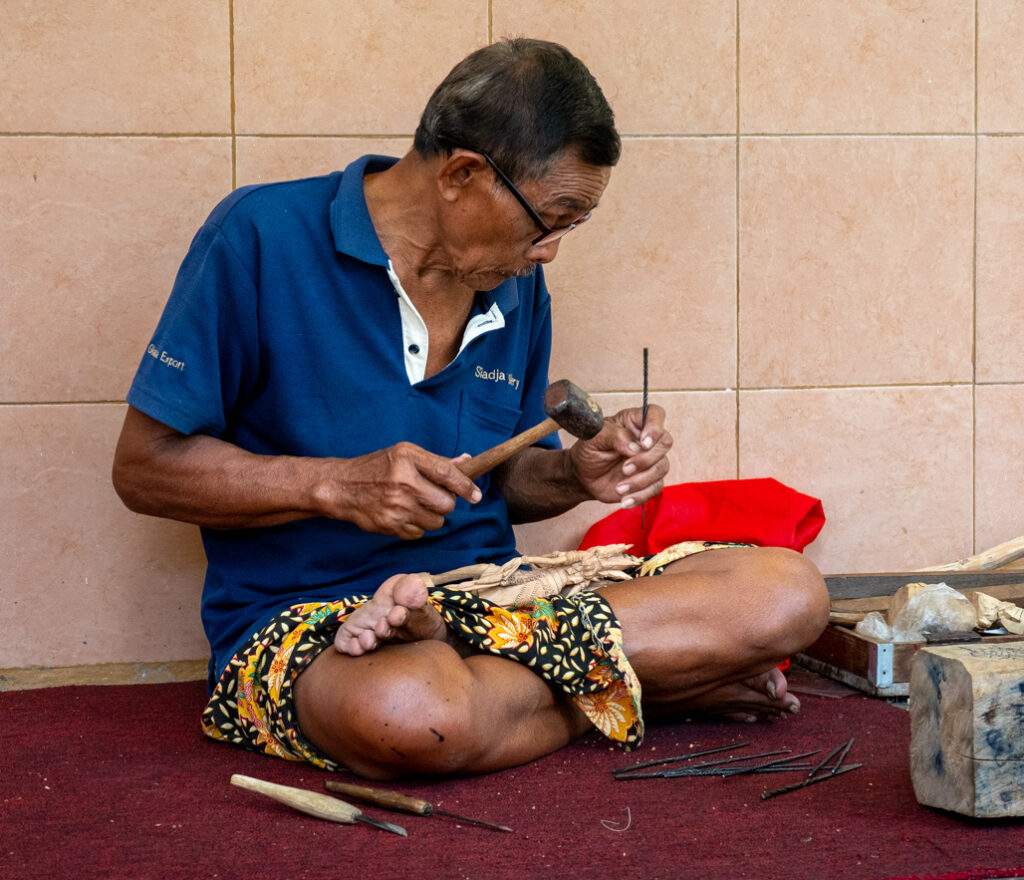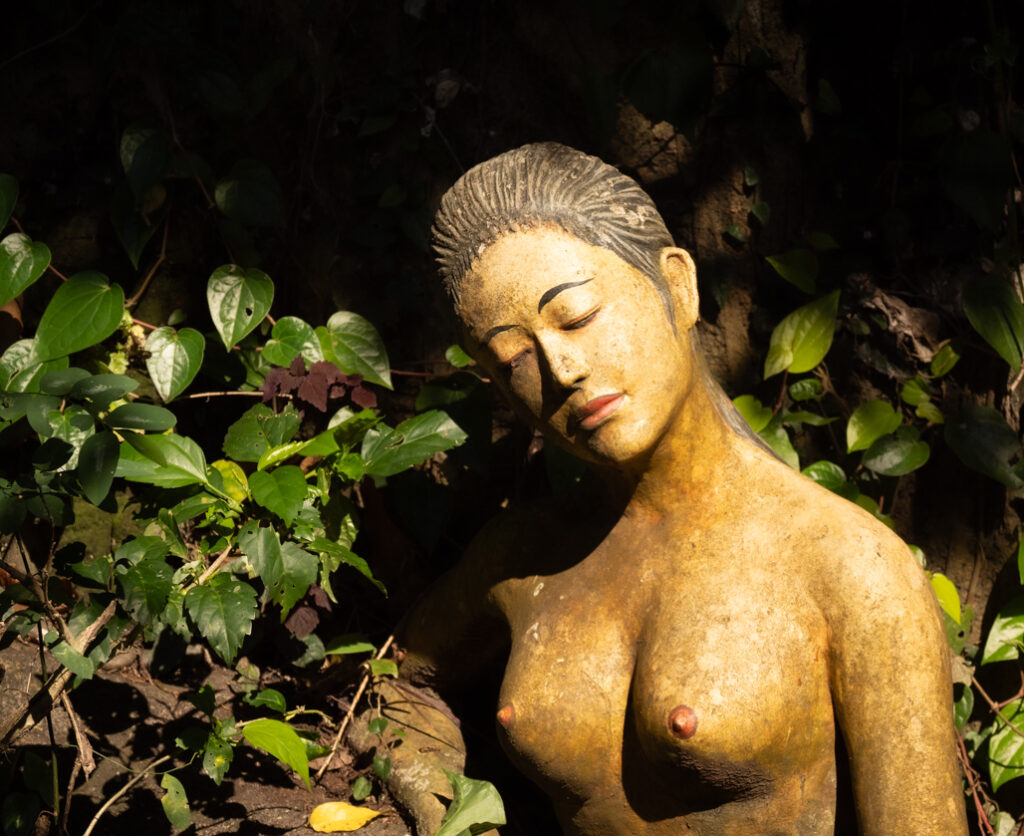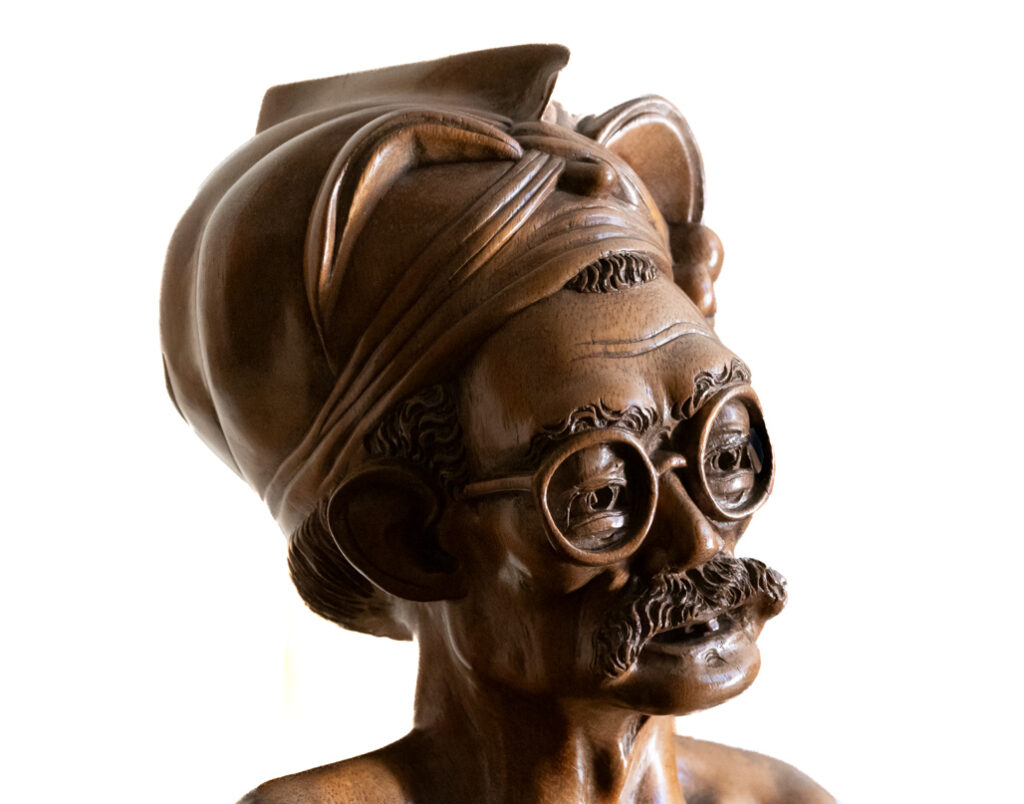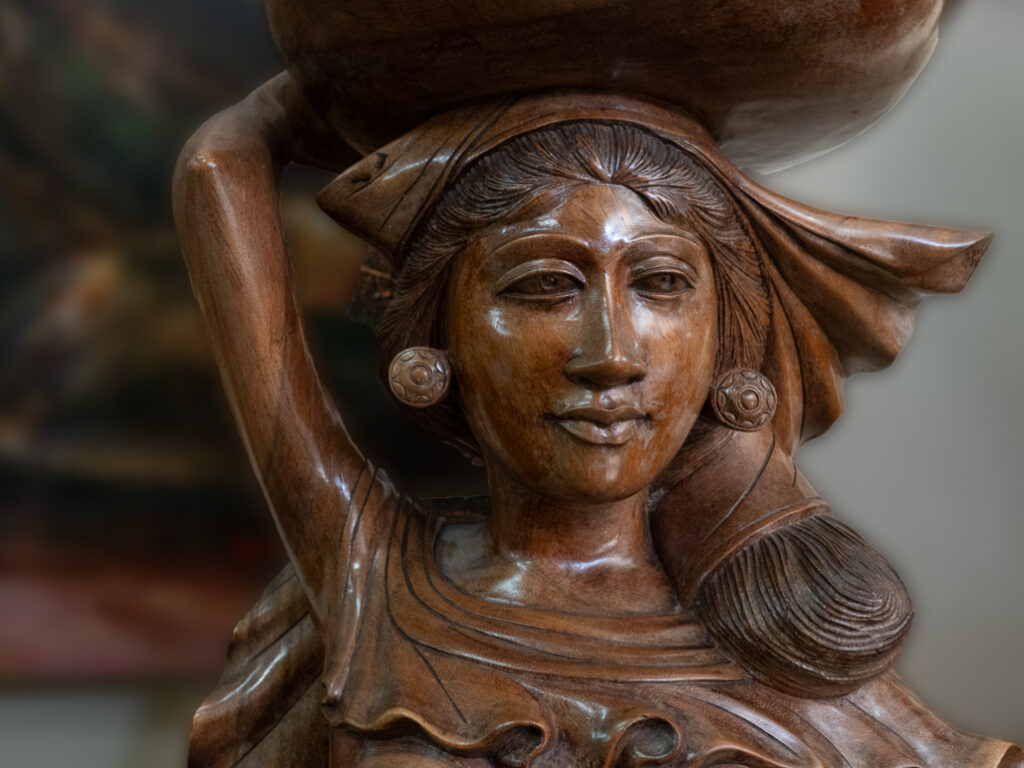 Spinning is still done on this sort of wheel.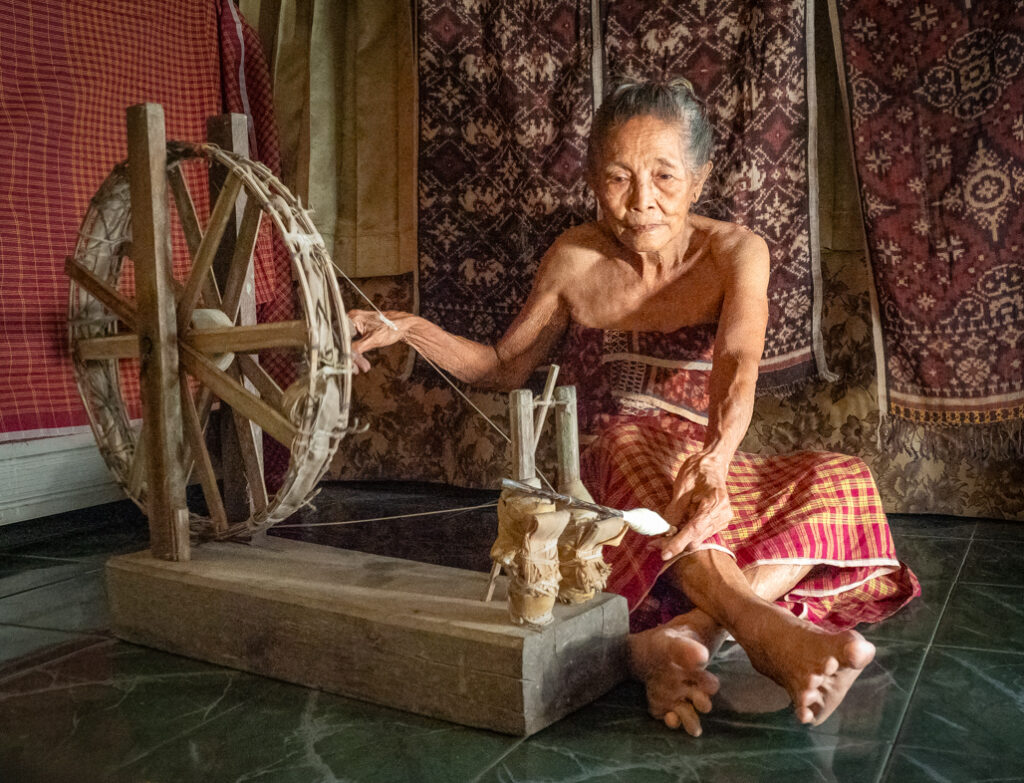 This artisan is creating puppets.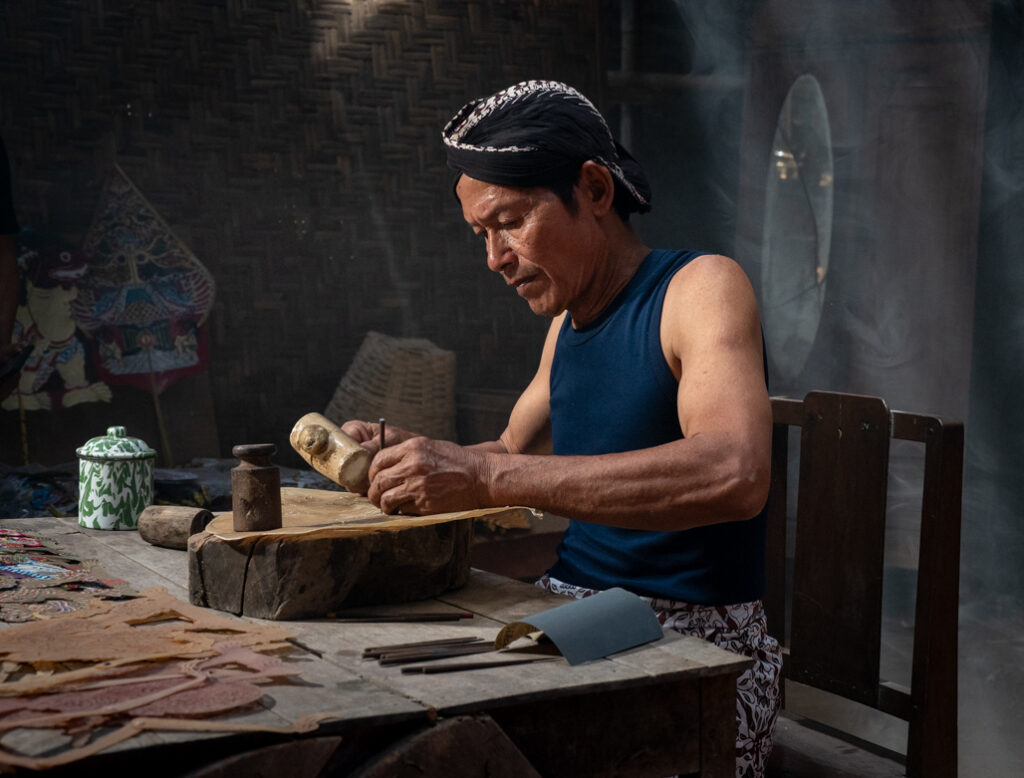 This woman is applying a Batik design to the white cloth.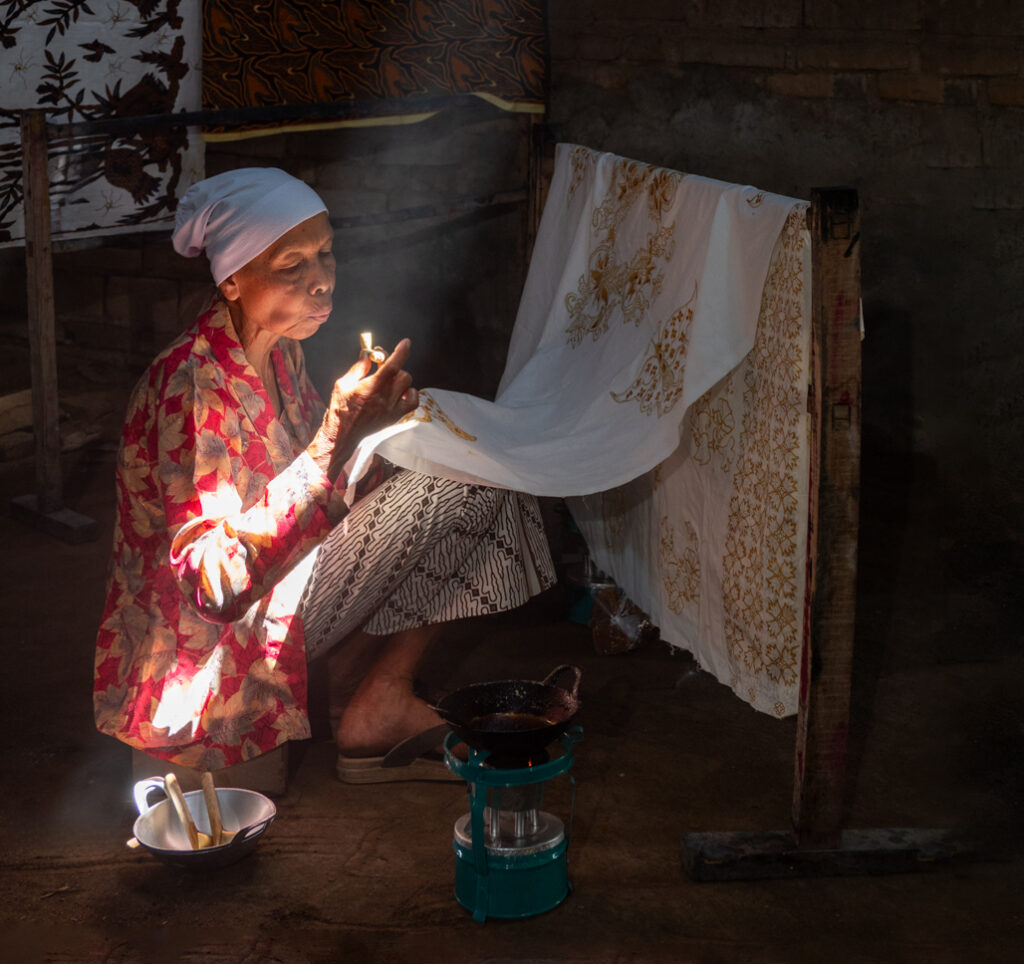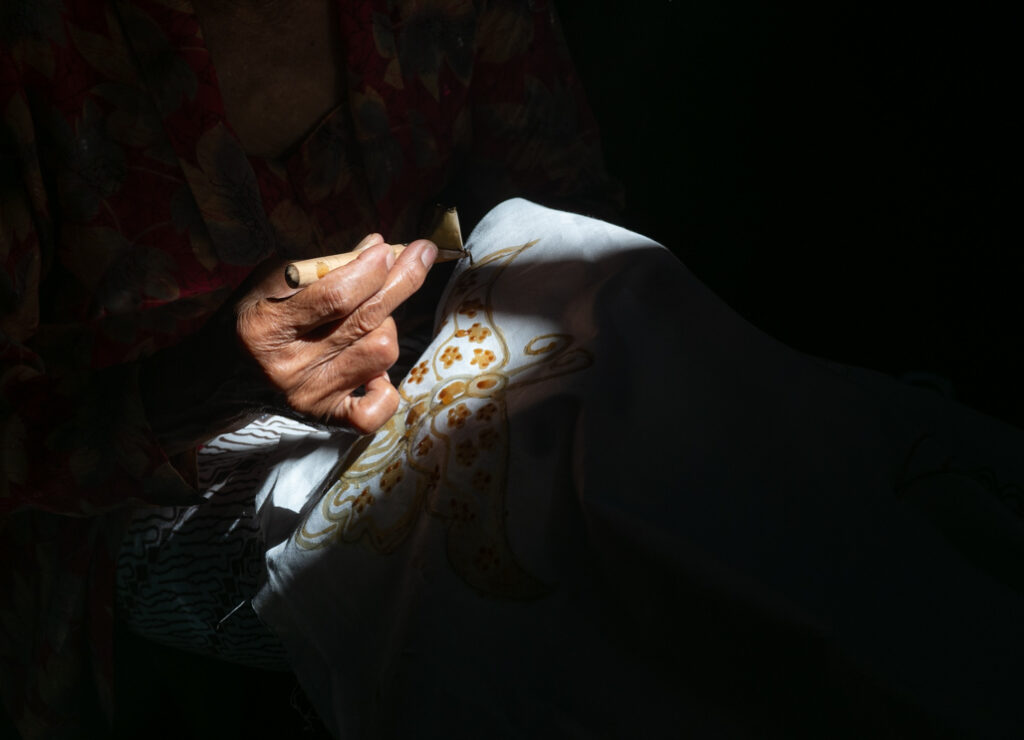 Another type of batik is being applied here.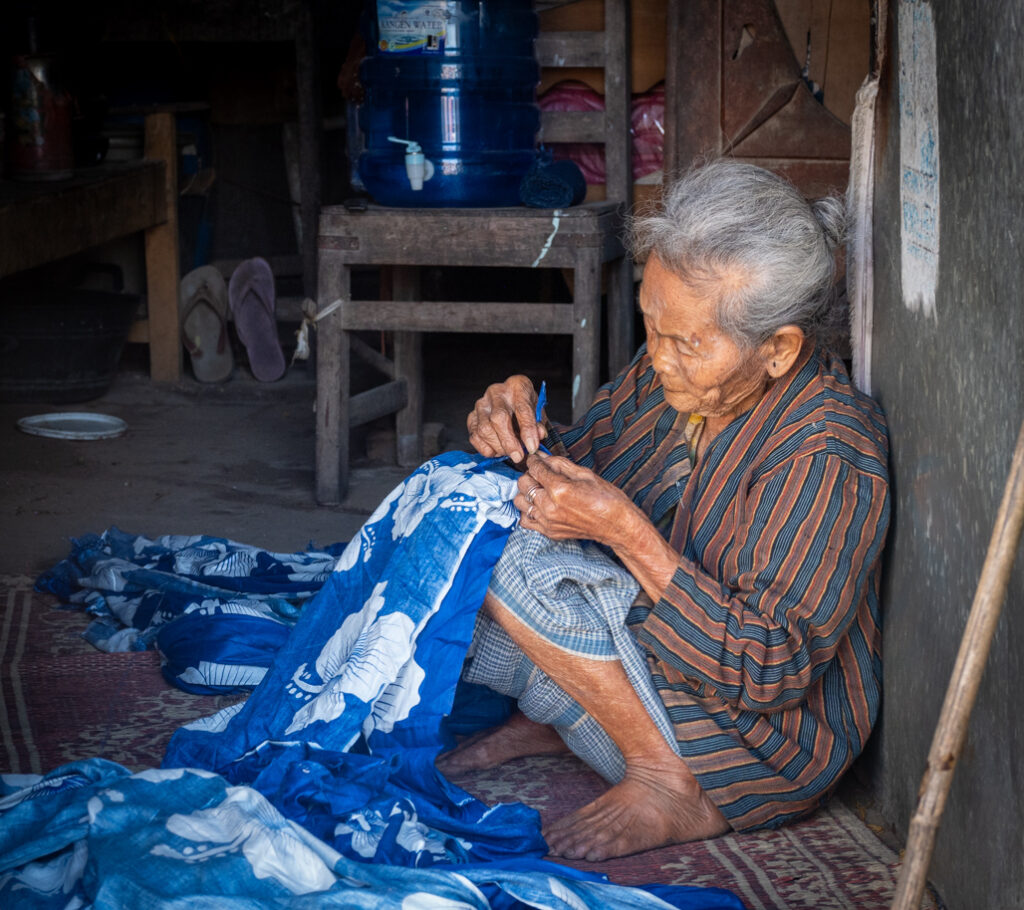 A tie dye factory uses this field to dry their fabrics. We had a treat watching them "fly" and display the fabric for us.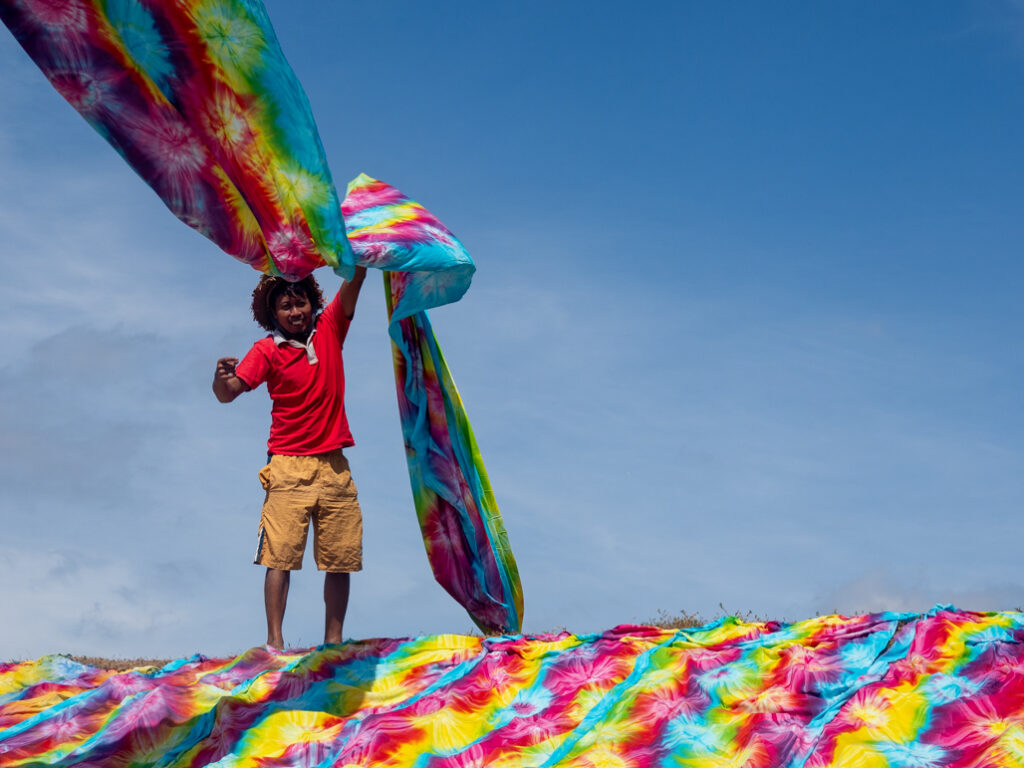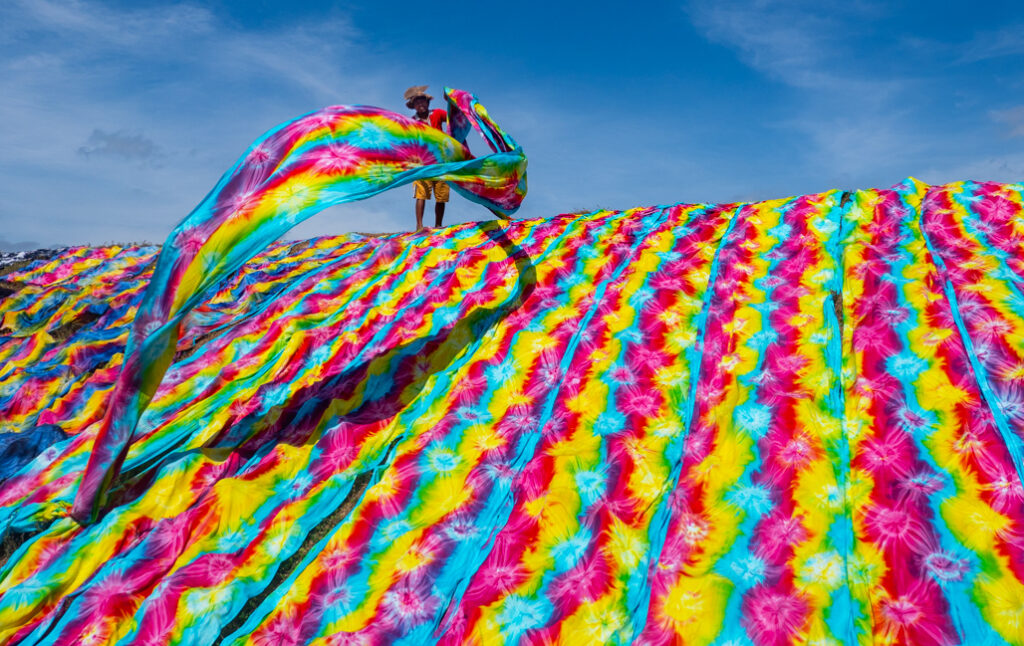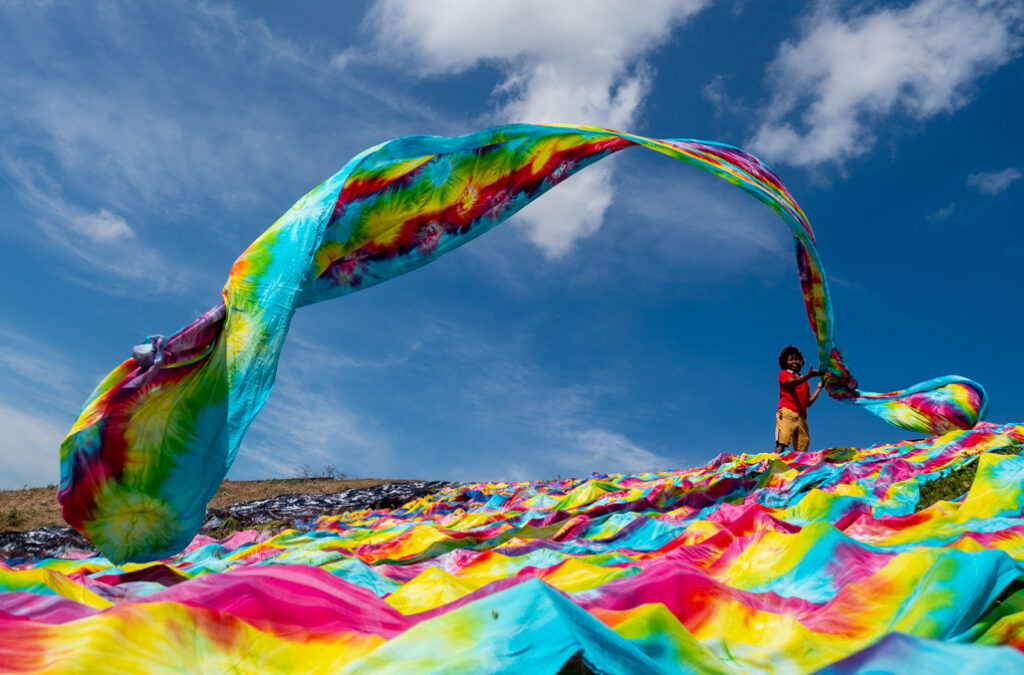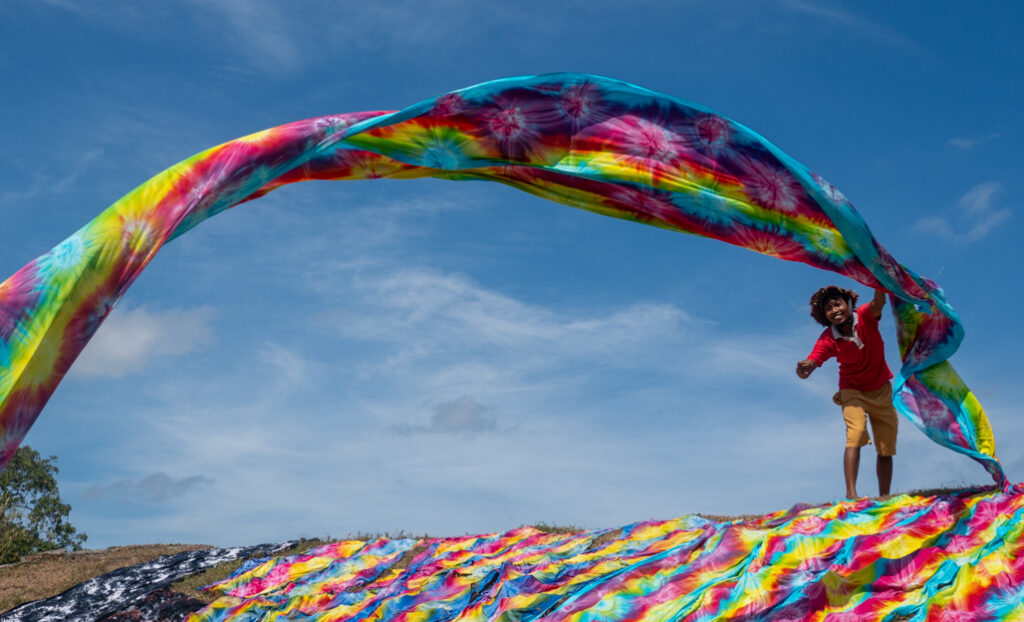 This shadow puppet artisan is demonstrating his age old craft.