As mentioned before I love kids from everywhere. Here are several photos of Indonesian kids that are not portraits but have stories to go with the photos.
We visited a small village in Bali where we met a family with three generations of dancers. This young boy, who is nine, has unusual eyes. He is quite sweet and friendly but is bullied in school about his different look, so he no longer goes to school. It is quite sad. But his relatives and some of the people in his village feel he is special and think he brings to village good luck.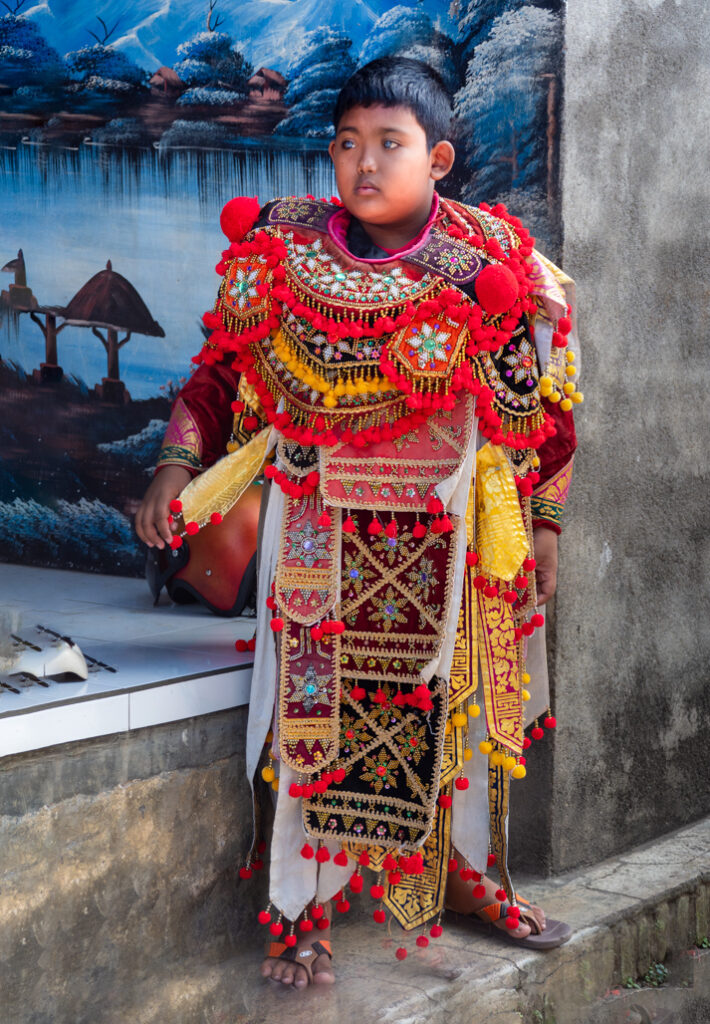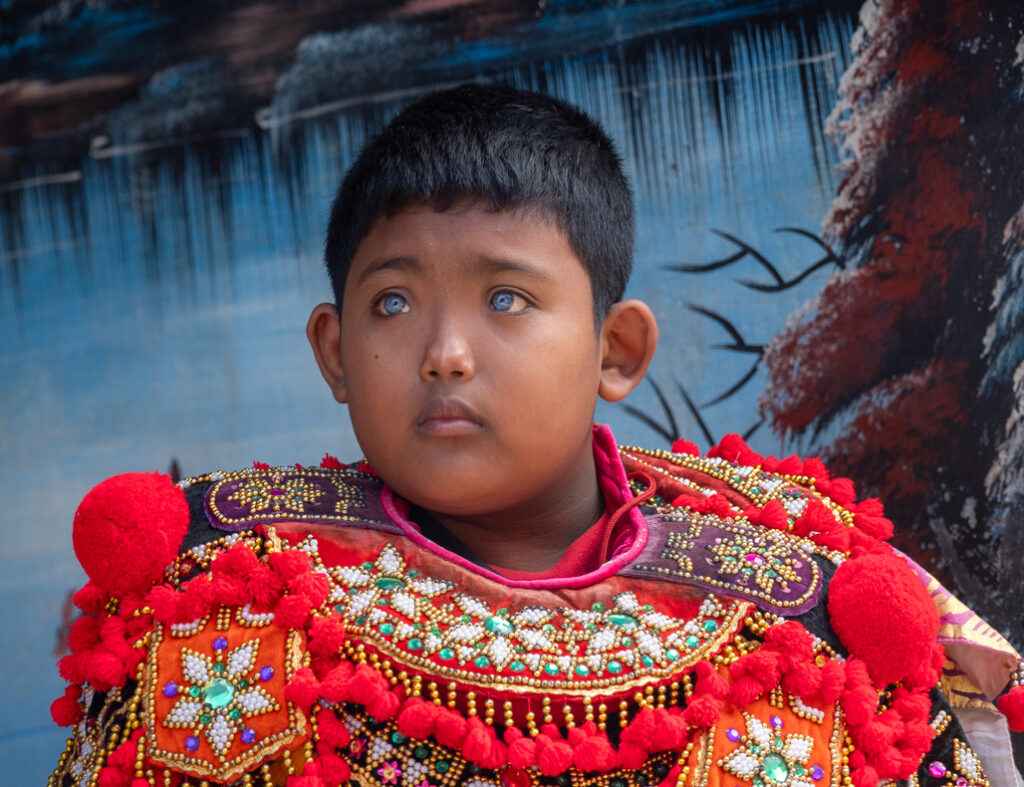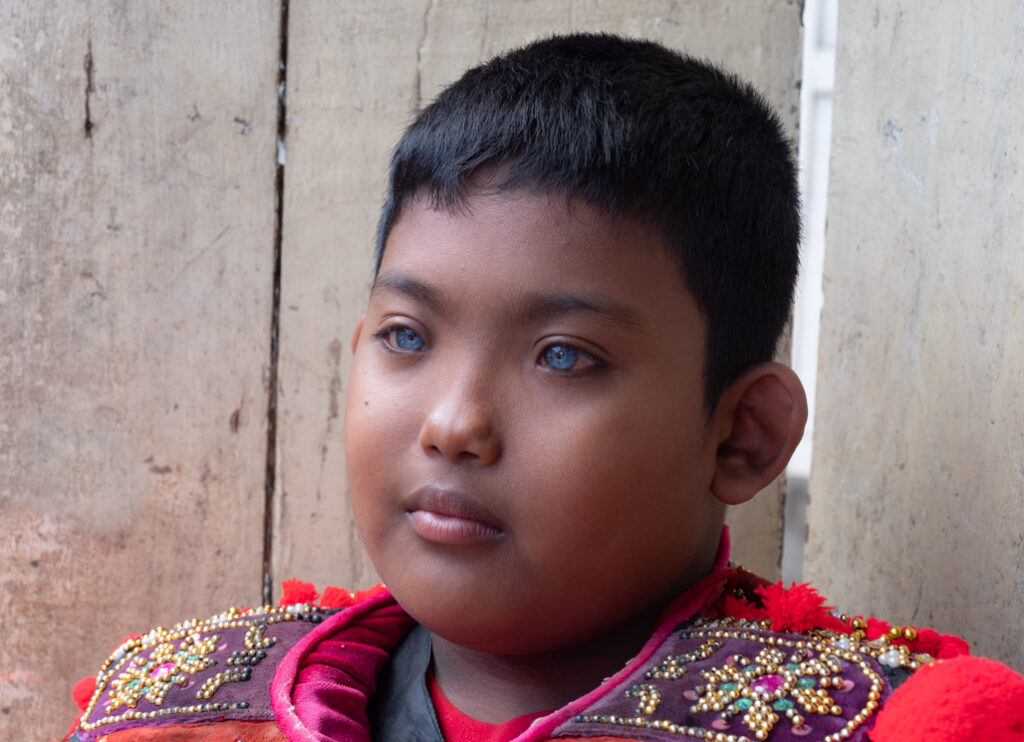 While watching the dancing at a traditional holy festival I spotted this baby squeezing his mom's nose.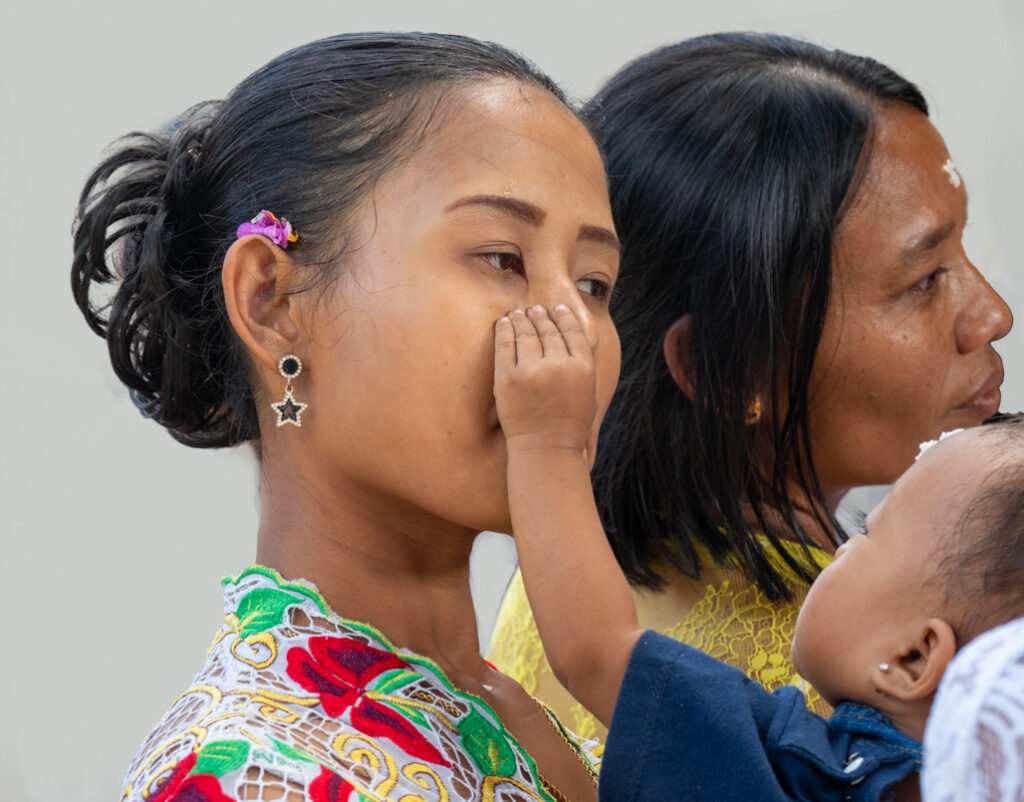 This little girl was copying the older girls dancing in the festival. Note her fingers and position of her arms. Soon she will join the older girls in the dance.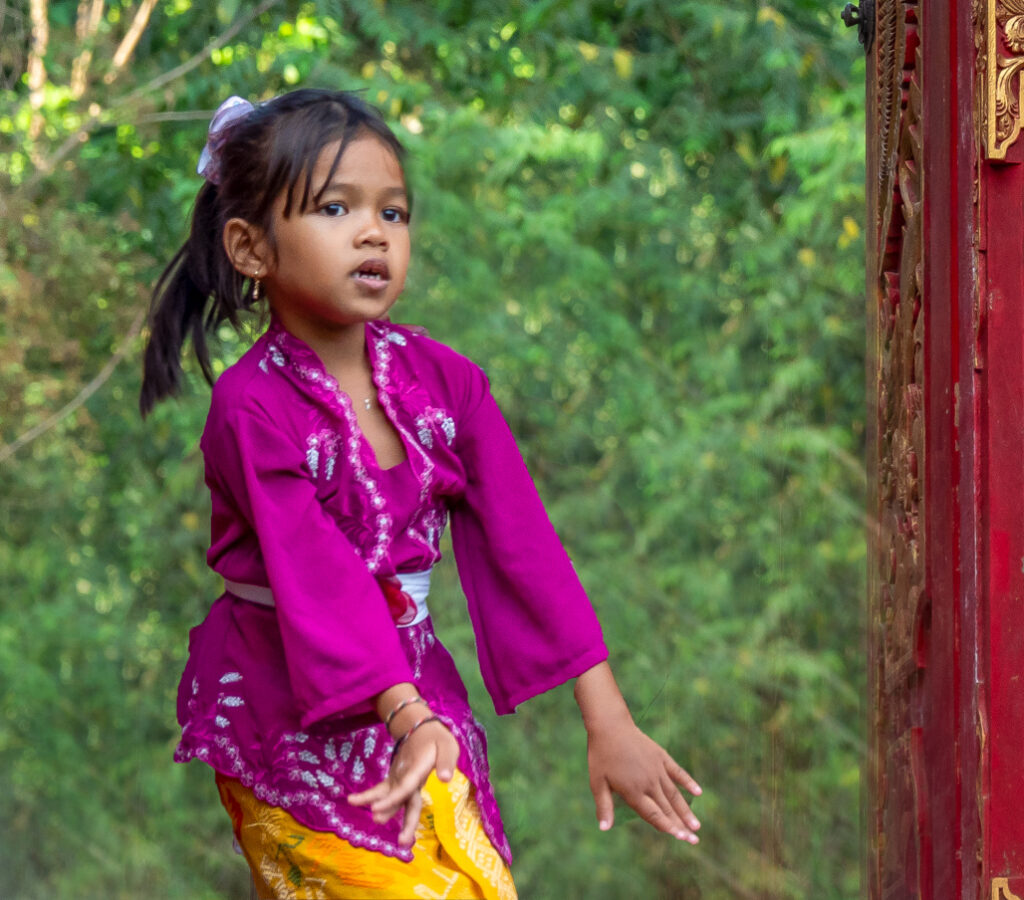 And this little girl was just fascinated by the dancing Balinese girls. She was quite expressive and curious.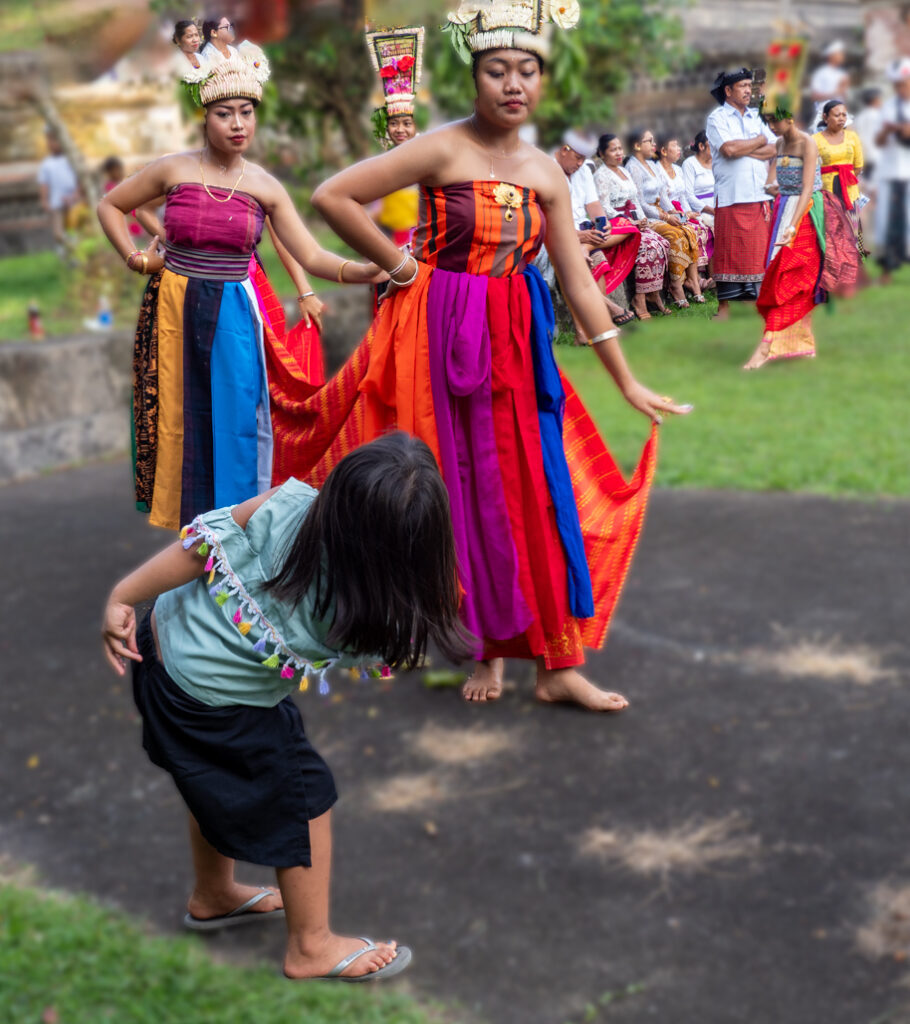 We visited a small village in Java in the early morning. As I was strolling around the area I spotted these kids and took several photos. Not until I got home and enlarged my images did I see the non-visible child with the universal gesture!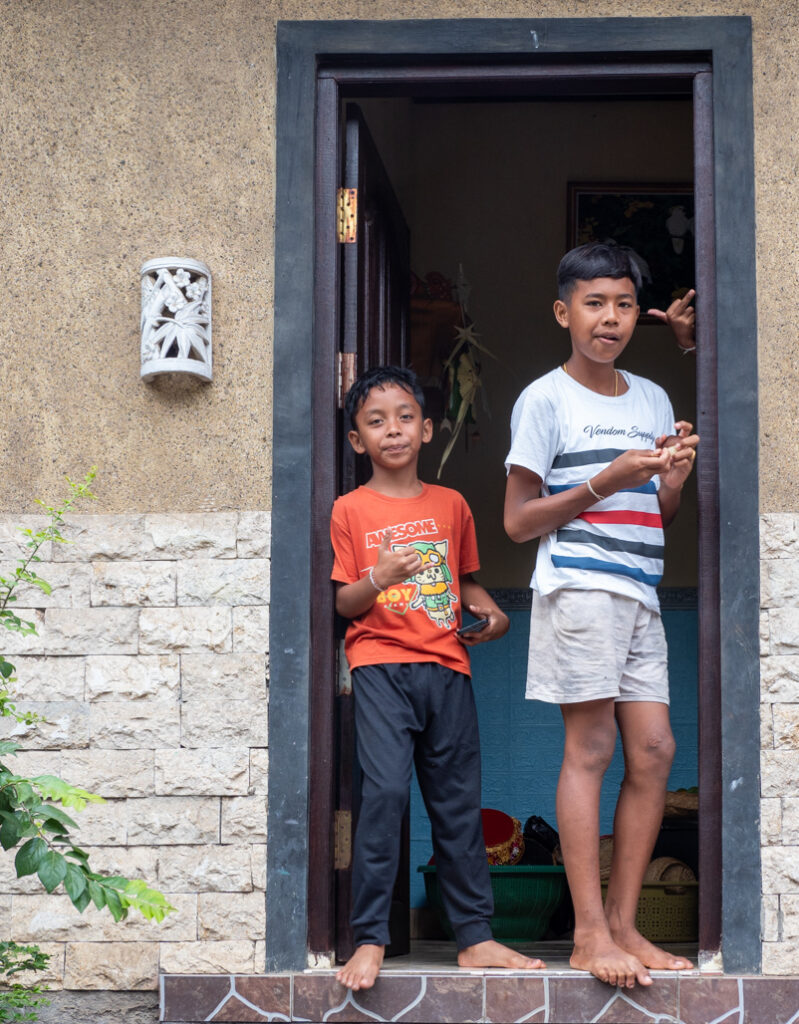 During the annual holy festival (see other post) families perform their own blessings and offerings. This lovely child, dressed in traditional clothing, is performing a ritual in her home.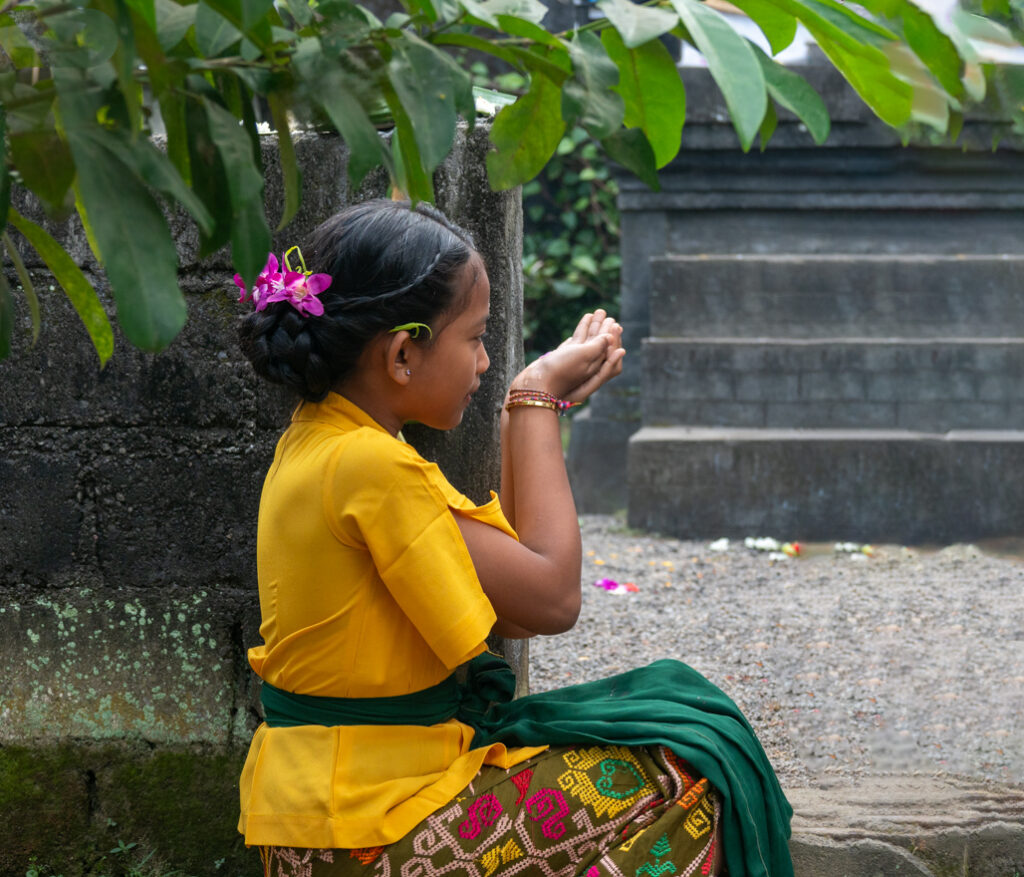 I watch the mother of these two children dole out some noodles for her kids. They say that photos of people eating are not flattering but I had to snap these images; they are so cute to me.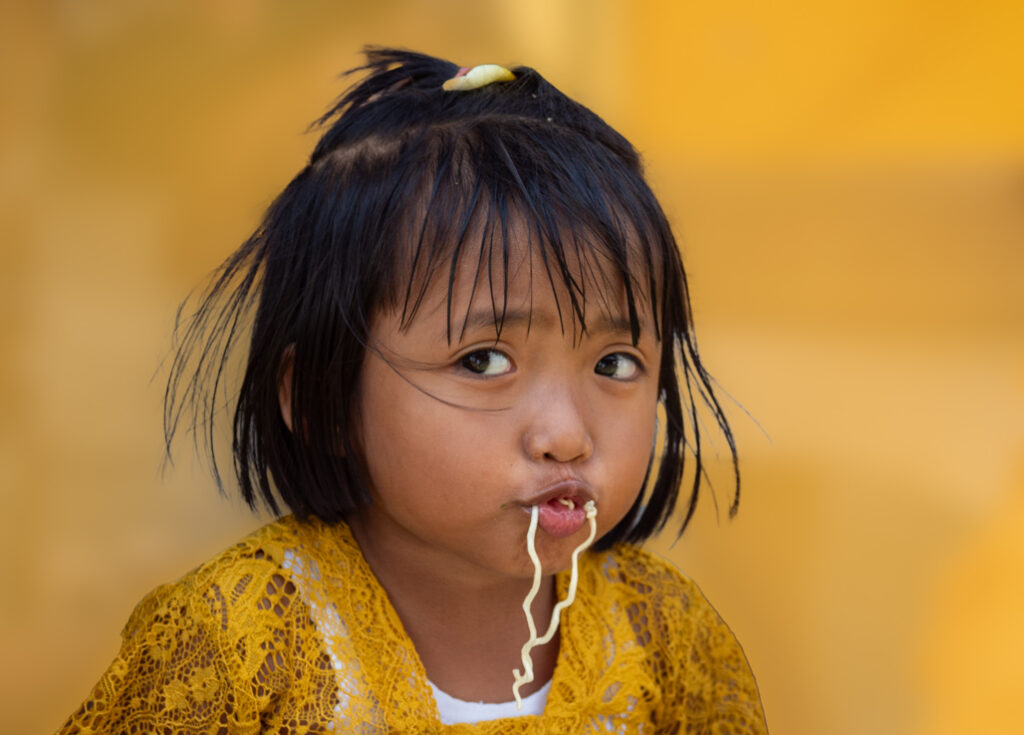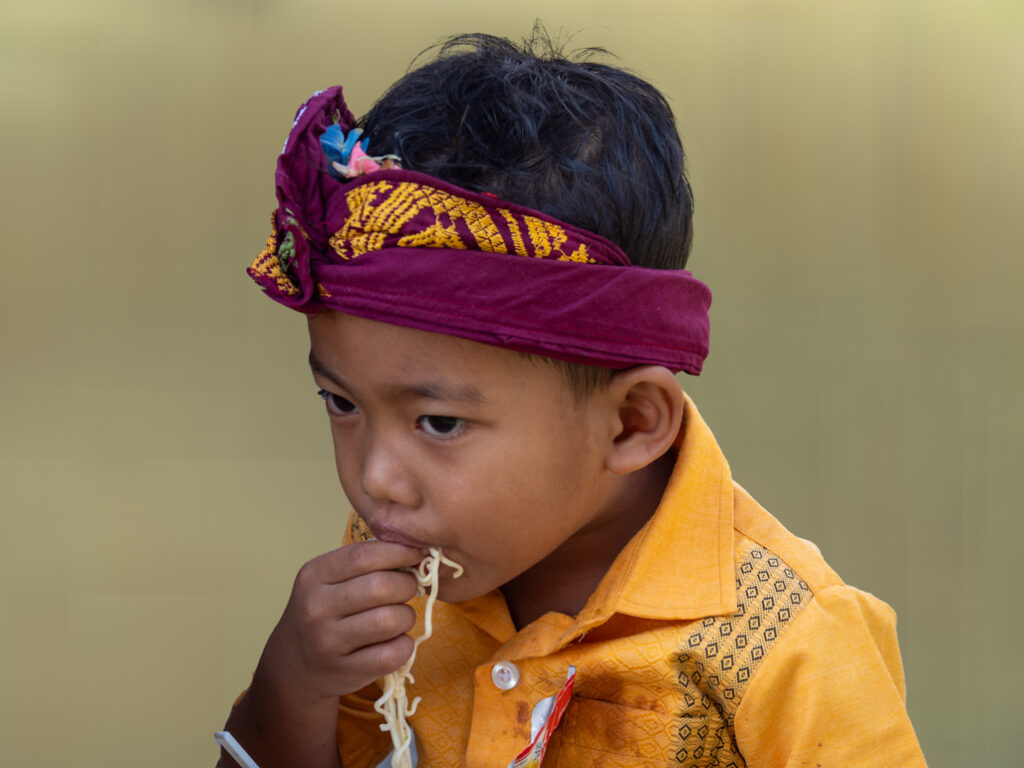 We visited a Tenger family and were welcomed into their home. The young girl was eager to try her English out so we talked a bit. Here she is in her multi-generational home with her great grandmother. Yes, the home is quite basic and quite old.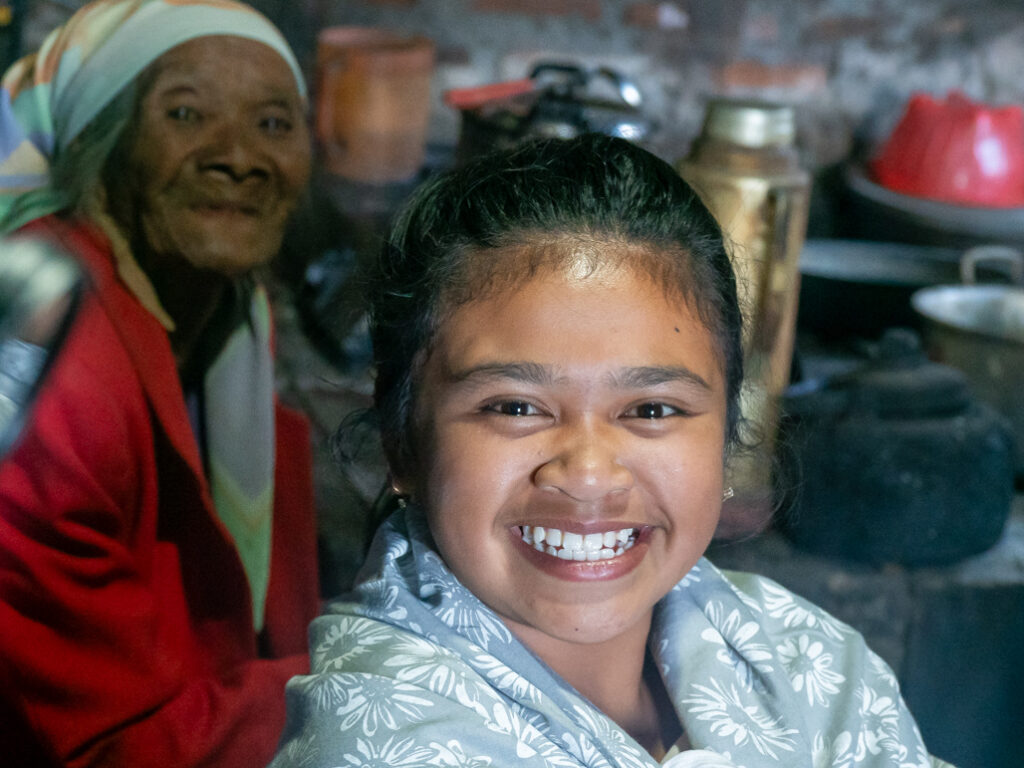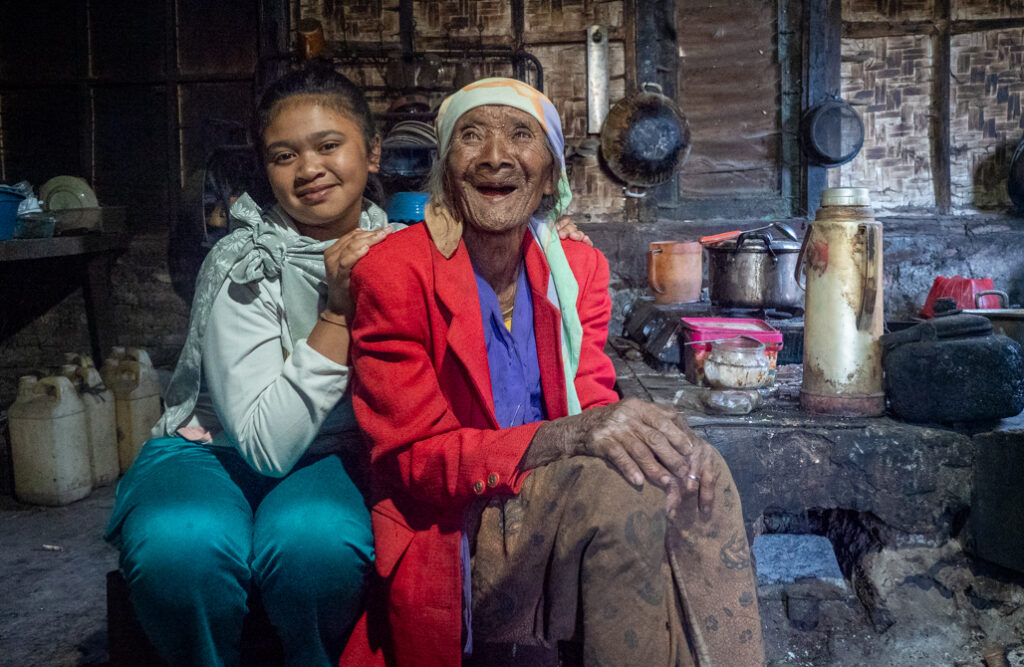 At the beach in Bali I saw this little girl's mom selling jewelry and gift items that she carried in a basket on her head. I then watched this child copying her mom!